This post may contain affiliate links, please see our privacy policy for details.
Looking for a workout regimen that will give you results? Look no further than the workout routine of social media superstar and fitness icon Alexis Ren.
She is best known for her dances on Instagram and TikTok, but she's also an experienced athlete and certified health coach. Her workouts are fun, challenging, and best of all, they work!
So whether you're looking to tone up, slim down, or just get out of the house for a bit, here are Alexis Ren-inspired workouts that you can do from the comfort of your own home.
The Warm-Up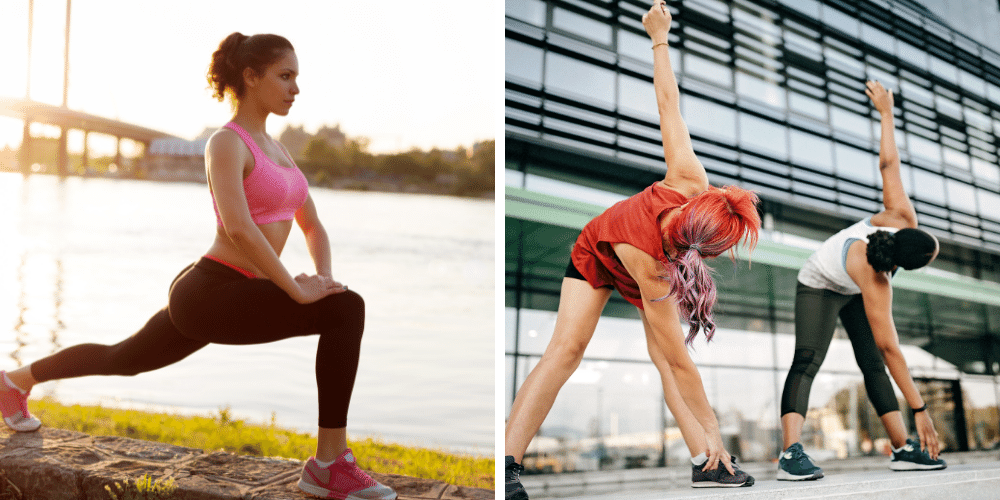 Before starting her workout, Alexis likes to do a quick warm-up to get her body nice and loose. She'll start by doing some light cardio on the elliptical machine or treadmill to get her heart rate up. Then, she'll move on to some bodyweight exercises like squats, lunges, and push-ups to get her muscles firing. Finally, she'll finish up with some dynamic stretches like leg swings and arm circles.
Check out this video to see how the warm-up is done correctly. You'll see that it's a simple matter of doing some light stretching and then getting your heart rate up with some easy cardio. After that, you'll be ready to tackle your workout!
The Workout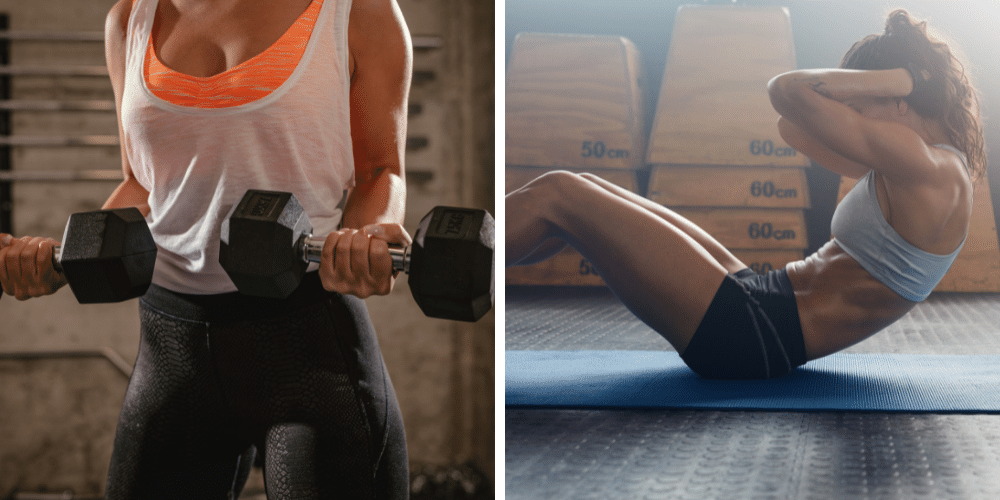 After her warm-up is complete, it's time to get down to business! Alexis likes to keep her workouts relatively short and sweet, so she'll usually only do 4-5 exercises per session. She always starts with a compound movement like deadlifts or pull-ups to get her muscles nice and primed. Then, she'll move on to 3-4 accessory exercises like bicep curls, tricep extensions, lateral raises, and crunches. And that's it! After 4-5 sets of each exercise, she's done for the day.
This 8 min ab burn workout is just what you need! It's short, sweet, and to the point - Plus, it's super effective. You'll be burning calories and sculpting those abs in no time.
The Breakfast Burpee Challenge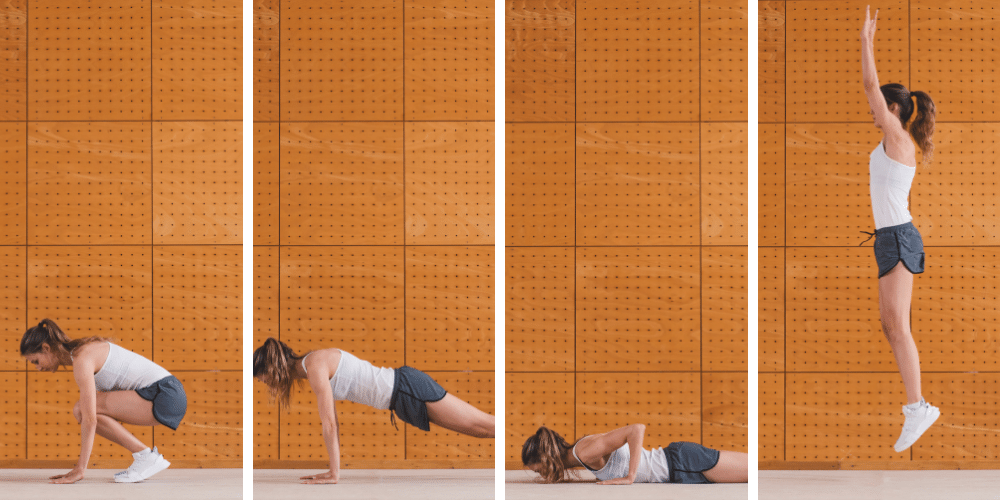 This one's simple: start your day with 10 burpees, and add 10 more for each subsequent day. That's it! No matter how busy you are, you can always squeeze in 10 burpees first thing in the morning.
And if you miss a day, no worries - just pick up where you left off the next day. Trust us, after a few days of this challenge you'll be sleeping like a baby at night AND getting a killer workout first thing in the morning. It's a win-win!
45-Minute HIIT Workout
This workout was designed by Alexis Ren herself! This 45-minute HIIT (High Intensity Interval Training) workout will leave you feeling sweaty and accomplished. HIIT is great for burning fat and building muscle, and it can be done anywhere - no equipment is necessary. So whether you're at home or on the go, this workout is perfect for getting in a quick sweat sesh.
The Dancer's Workout
This workout is perfect for anyone who loves to dance (or wants to learn)! This routine combines ballet moves with traditional exercises like arm workouts and also abs to give you a full-body workout that's fun AND effective. Turn up your favorite tunes and get ready to bust a move - your body will thank you later.
Pre and Post Workout Supplements
No matter how clean and balanced your diet is, there are always going to be gaps. When you need to get the absolute most out of yourself, you need to supplement. This becomes even more important when you're trying to achieve a specific goal.
I've heard Alexis Ren talk about her pre-workouts and post-workouts stack in interviews and on social media, and it looks something like this protein powder, creatine, BCAA's, pre-workout, glutamine, fish oil, and greens powder. This is just what I've heard her talk about - she may be taking other things as well.
But this gives you an idea of the kind of thing she takes to help her look her best. If you're looking to get in shape, these supplements can help you reach your goals.
8 Top Rated Supplements
When it comes to supplements, there are a lot of options out there. It can be hard to know which ones are worth taking and which ones are just a waste of money. Our team has reviewed hundreds of popular supplements, and these are our 8 favorites.
Protein Powder
Protein powder is a must-have for any serious athlete. It helps to build and repair muscle tissue, and it can also help to improve your immune system.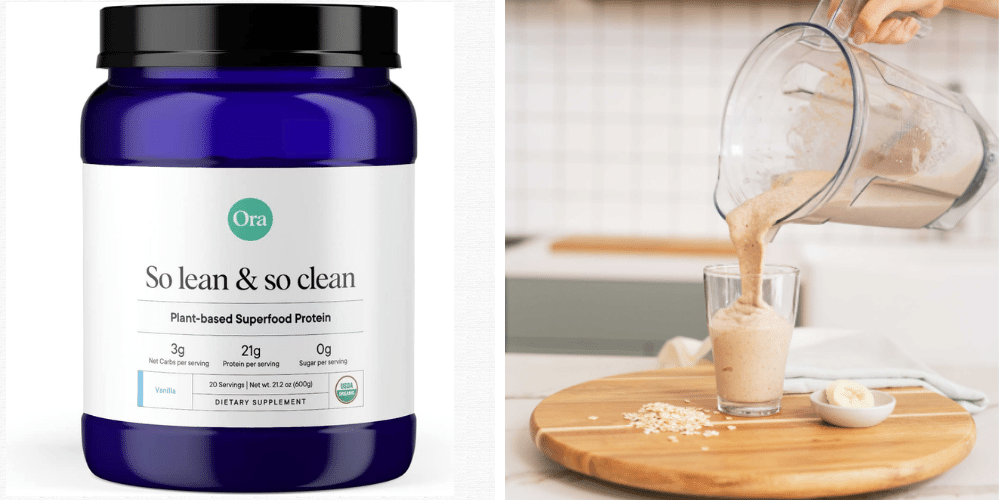 This organic plant-based protein powder is the perfect post-workout supplement for vegans. Made from all-natural ingredients, it is packed with 21 grams of protein and 4 grams of carbs. It also includes 20+ superfoods for added micronutrients and all essential amino acids. Not to mention, it tastes amazing and comes in a variety of delicious flavors. It is also heavy metal tested and safe for kids and breastfeeding or pregnant mamas. So if you are looking for a clean, vegan protein powder made from USDA Organic-certified ingredients, look no further than Ora Organic Vegan Protein Powder.
Creatine
Creatine is another great option for athletes, as it helps to increase energy levels and improve muscle recovery.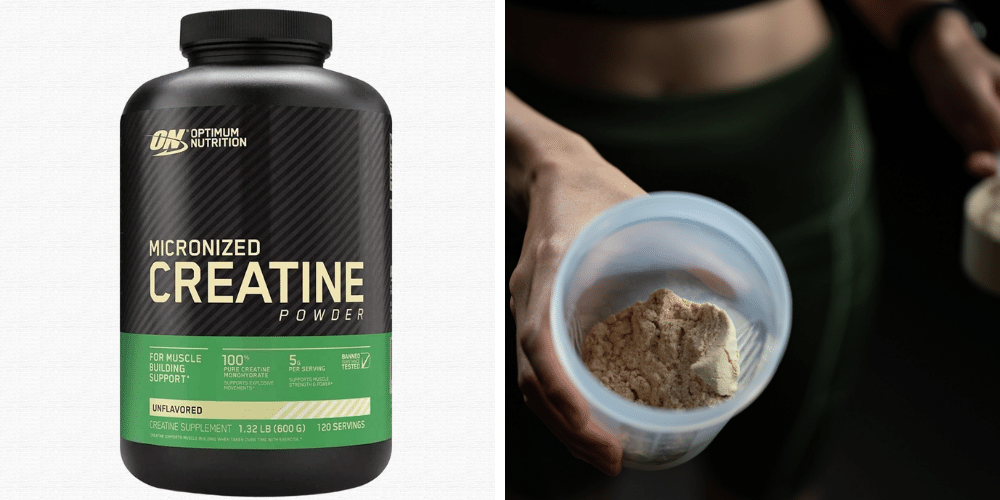 Micronized Creatine Monohydrate Powder is a pre-workout supplement that can help you increase your energy, endurance, and recovery. Made with 100% pure creatine monohydrate, this powder is micronized for maximum potency and absorption. Simply mix it in your favorite beverage and enjoy the benefits of this powerful dietary supplement.
BCAA
BCAA's are also a great choice for athletes, as they help to reduce fatigue and promote muscle growth.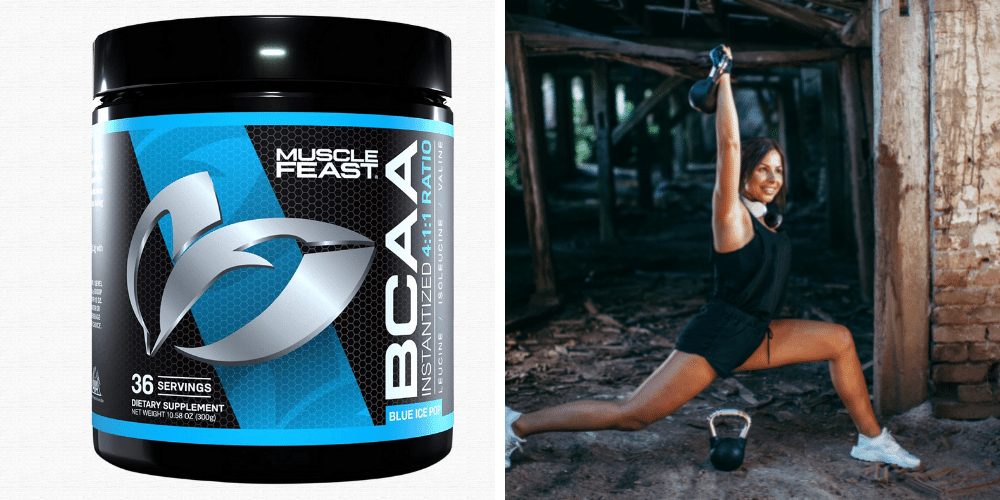 This powder contains branched-chain amino acids (BCAAs), which have been shown to promote protein synthesis and support muscle gain. In addition, the 4:1:1 ratio of BCAAs in this powder has been shown to improve athletic performance.
And with 36 servings per container, this powder will help you speed up muscle recovery and maintain lean muscle mass during periods of caloric restriction. So if you're looking for a post-workout supplement that will help you recover quickly and build muscle, Muscle Feast Vegan BCAA Powder is a great choice.
Pre-Workout Supplements
Pre-workout supplements are perfect for those who want extra energy boost before their workout.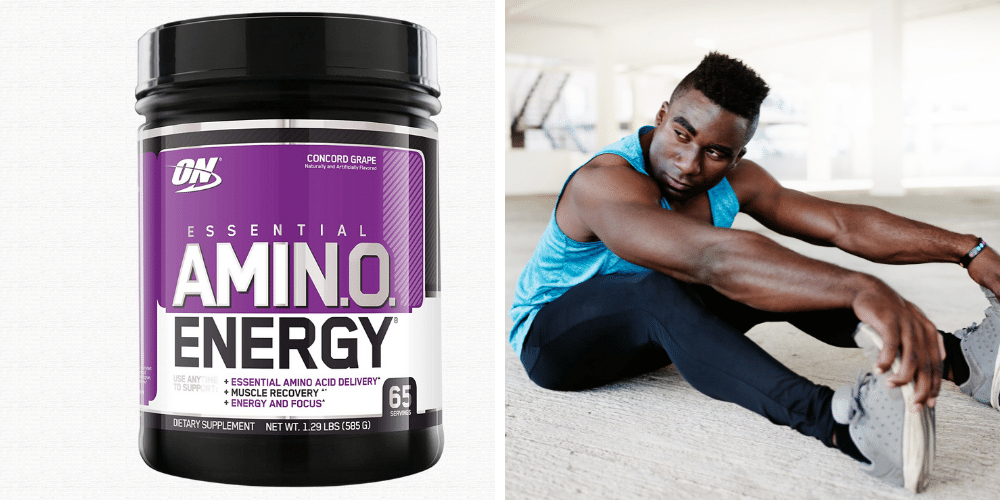 There are many pre workout supplements on the market, but Optimum Nutrition's Amino Energy is one of the best. With 5 calories per serving and no sugar, it's a great choice for those watching their weight. And with 10 plus delicious flavors to choose from, there's sure to be one that suits your taste.
But that's not all Amino Energy has to offer. It also contains a perfectly blended mix of taurine, beta alanine, L-Arginine, L-Leucine, and other amino acids to aid in muscle recovery, as well as 100 milligrams of caffeine from green tea and/or green coffee extracts to help you power through your workout.
Plus, the unique formula helps provide mental focus, so you can stay on top of your game all day long.
Just remember pre-workout supplements are designed to give you a boost of energy and help you push through your workout. But sometimes, these supplements can have unintended consequences.
Most pre workout supplements contain caffeine, which can lead to increased blood pressure and heart rate. In some people, this can cause a harmless nervous system reaction known as "jitteriness."
However, in others, it can lead to more serious problems such as high blood pressure and heart palpitations. So if you're considering taking a pre-workout supplement, be sure to talk to your doctor first. They can help you determine whether the benefits outweigh the risks.
Glutamine
Glutamine is another great choice for athletes, as it helps to improve recovery time and reduce muscle soreness.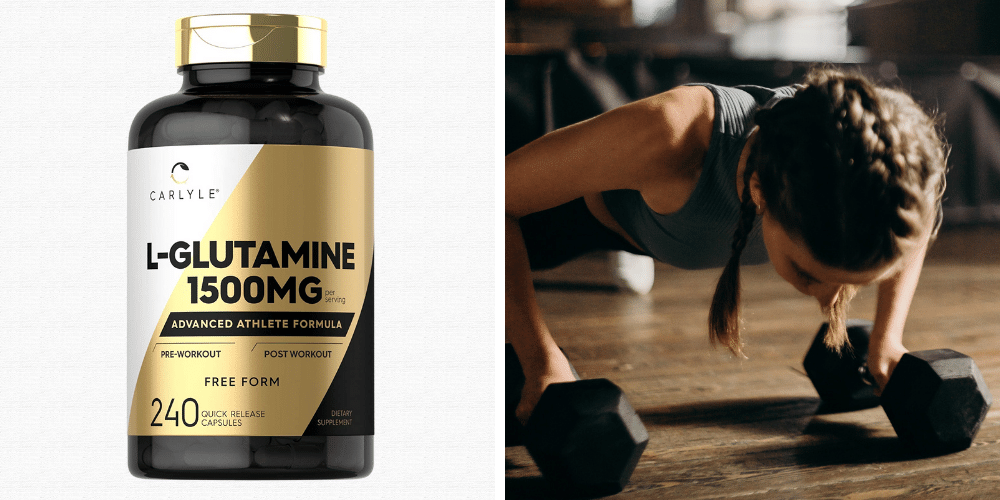 If you're like most people, you probably taking pre workout supplements to help you get an edge in the gym. One of the most common ingredients in pre workout supplements is L-glutamine. L-glutamine is a naturally occurring amino acid that plays an important role in muscle growth and recovery.  
Carlyle's Advanced Formula L-Glutamine Capsules are made with 1,500 mg of glutamine per serving and are guaranteed to be free of harmful ingredients.  So if you're looking for a little extra boost in your workout, be sure to try Carlyle L-Glutamine.
Fish Oil
Fish oil is perfect for those who want to improve their cardiovascular health.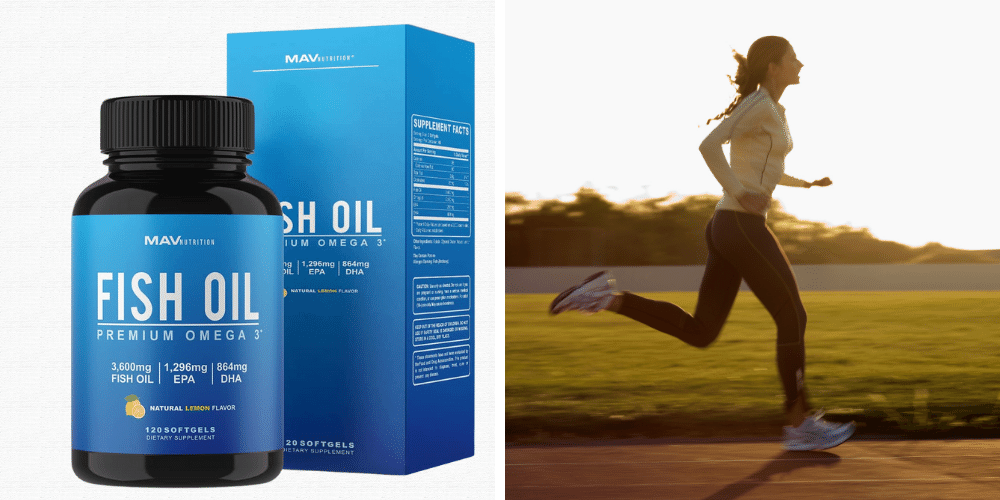 If you're looking for a way to boost your exercise performance, you might want to consider taking a fish oil supplement. According to a recent study, omega-3 fatty acids can help improve exercise endurance. The study found that participants who took a fish oil supplement were able to exercise for longer periods of time than those who didn't take the supplement.
Fish oil supplements are a great way to get all the benefits of omega-3 fatty acids, without having to eat fish every day. Just one serving of our fish oil supplement provides 3600mg of omega-3 fatty acids, including 864mg of DHA and 1296mg of EPA. So if you're looking for a natural way to boost your exercise performance, give our fish oil supplement a try.
Greens Powder
Greens powder is ideal for those who want to make sure they're getting all the nutrients they need.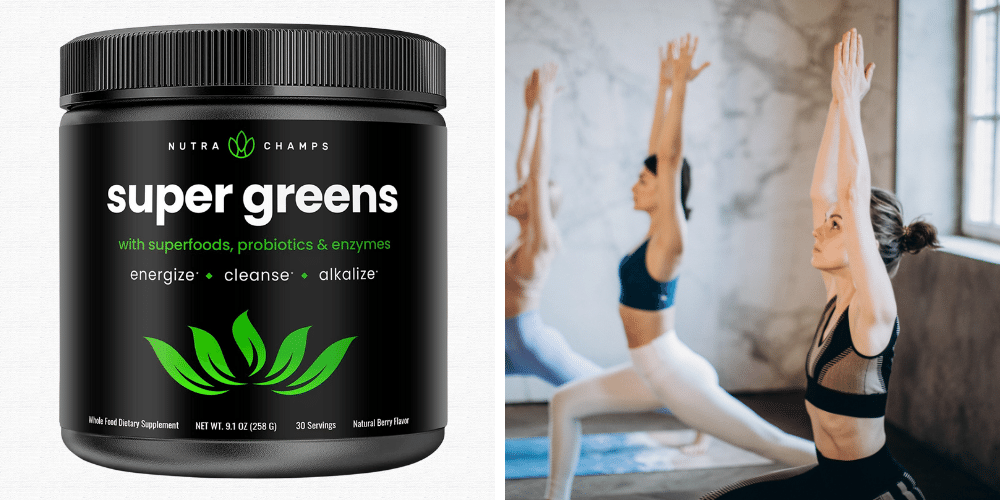 This premium superfood is loaded with over 20 organic green veggies, including wheat grass, spirulina, and chlorella. Not to mention the huge antioxidant blend of fruits and veggies. But that's not all. Super Greens Powder also includes key enzyme and probiotic blends for digestive support.
So you can be sure you're getting all the goodness your gut needs to absorb all the nutrition. Plus, it's vegan-friendly. So whether you're looking to boost your energy levels or support your digestive health, Super Greens Powder is a great choice.
And don't forget, it can also help support liver health and blood flow. So why wait? Get Super Greens Powder today and start feeling the difference!
Final Thoughts:
If you're looking for a workout plan that will give you real results, look no further than the workout routine of social media superstar Alexis Ren. By following in her footsteps, you too can achieve the body of your dreams!
Alexis uses a variety of supplements to help her meet her fitness goals. In addition to her supplement stack, Alexis also makes sure to eat a clean diet and drinks plenty of water throughout the day.  By following this regimen, she's able to maintain her amazing figure and keep herself looking and feeling her best.
Although pre-workout supplements are very popular, they're designed to give you an extra boost of energy. There are several pre workout side effects that cannot be ignored. For example, they can cause jitters, anxiety, and insomnia. They can also increase your heart rate and blood pressure. So if you're thinking about taking them, make sure you're aware of the potential side effects of pre workout supplements.
Additionally, be sure to pay attention to the pre workout dosage instructions on the label, as taking too much can also lead to undesirable effects. If you take pre-workout supplements responsibly, however, they can be a great way to give your workouts a boost.
Comments