This post may contain affiliate links, please see our privacy policy for details.
Are you getting ready for some fun beach days, but not sure what to pack? As a beach vacation expert, I understand how overwhelming packing can be. That's why I have put together the ultimate guide to 45+ must-have items for your next beach vacation. Our list covers all your needs, from sunscreen to beach towels to stay organized while enjoying your time by the ocean. We'll even show you why summer hats are a must-have beach accessory for any outdoor adventure. So, relax and let us take the stress out of packing. Check out our guide for a fun-filled and stress-free beach vacation!
How to Choose Beach Vacation Must-Haves
When planning for beach vacations, it's important to make sure you have all the essential items to ensure a fun and relaxing time. Choosing the right beach vacation must-haves can be overwhelming, but with a little planning and research, you can ensure that you have everything you need for a memorable vacation.
Consider Your Activities
First, think about the activities you plan to do while at the beach. Will you be lounging in the sun, swimming, or playing beach volleyball? If you plan to engage in water activities, make sure to pack waterproof items like a phone case or a waterproof bag. If you plan to spend most of your time lounging, be sure to bring comfortable seating, such as a beach chair or a beach lounger.
Pack for the Weather
Pay attention to the weather forecast for your beach destination. Bring appropriate clothing that will protect you from too much sun exposure, such as a hat, sunglasses, and long-sleeved clothing. If you expect it to be windy or chilly, bring a light jacket or sweater.
Plan for Snacks and Refreshments
Bring a cooler to store water and snacks to keep you hydrated and energized throughout the day. Bring your favorite snacks, such as fruit, crackers, or energy bars. Consider purchasing a reusable water bottle to help reduce plastic waste on the beach.
Don't Forget Beach Essentials
Bring beach essentials such as a beach umbrella, sunscreen with a high SPF, and towels. If you plan to stay for an extended period at the beach, bring a beach tent or rent one for added privacy.
Think About Entertainment
Finally, pack games, magazines, and books to keep you entertained while at the beach. Consider bringing a Bluetooth speaker for music to set the perfect beach vibe.
With these tips in mind, you can choose the best beach vacation must-haves for your trip. Don't forget to pack your essentials and entertainment for your ultimate beach vacation experience.
Most Popular Beach Essentials
Whether you're heading to the shore for a day of fun or planning an extended beach getaway, it's essential to make sure your beach bag is well-stocked with all the must-haves. Come along as we uncover everything from sun hats and tents to coolers and chairs that are guaranteed to make any trip by sea one worth remembering! So relax, pull up a chair (or maybe even gather around your trusty cooler!), grab yourself something sweet & salty like that delicious tiki drinks everyone loves - then let's dive into mastering our ultimate guide on popular beach necessities.
Beach Bag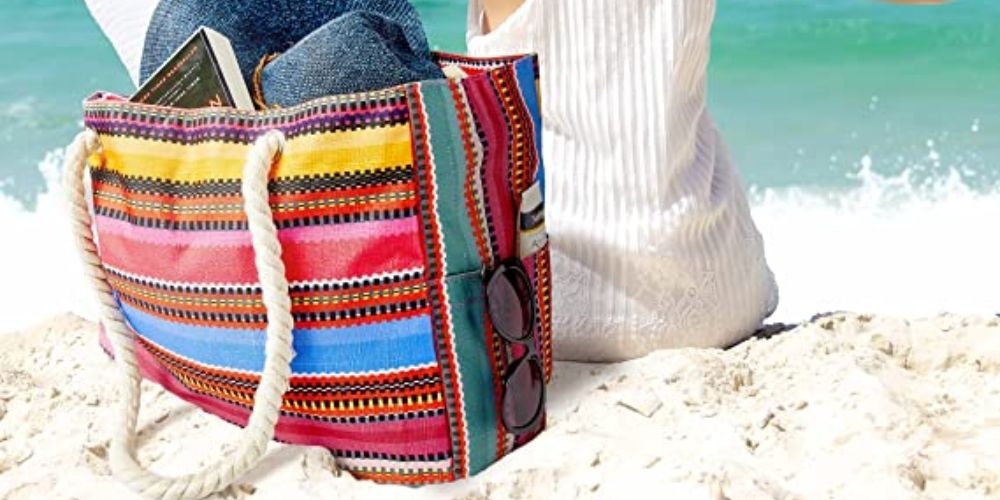 The Odyseaco beach bag is the perfect accessory to carry all your beach essentials in one place. This stylish and durable bag is made of waterproof canvas material that keeps sand and water out of your belongings. It has multiple pockets and compartments to keep everything organized and easily accessible. With its colorful design and spacious size, you can carry everything you need for a fun-filled day at the beach.
RELATED ARTICLES: For more fashionable and functional carrying options, explore our guides to the fanny packs and belt bags for hands-free adventures and the eye-catching crossbody purses and bags that'll keep your belongings secure and accessible during your next exciting journey.
Beach Blanket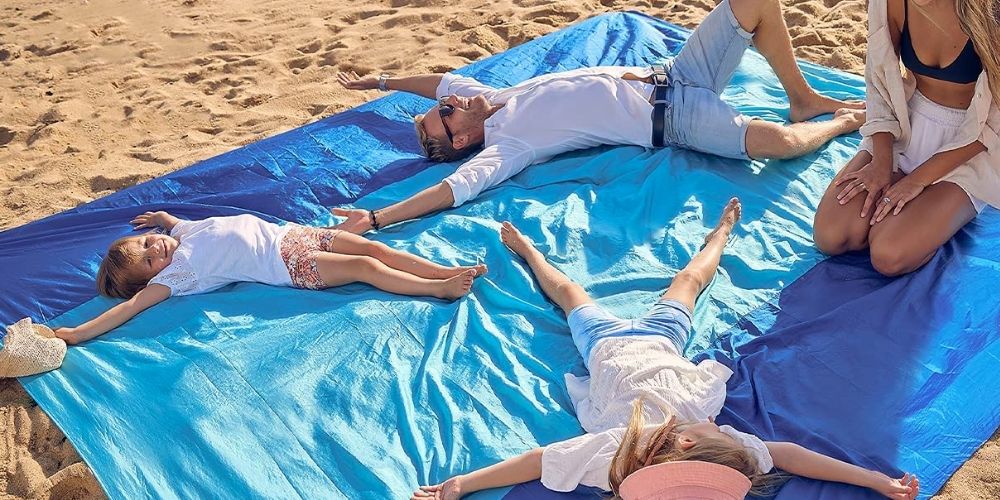 The Wekapo beach blanket is a lightweight and portable option for any beach outing. It is made of durable nylon that is both sand and water-resistant. This blanket comes with four stakes and can be easily secured to the ground to prevent it from flying off. It is also machine washable, making cleaning and maintaining it a breeze.
Beach Toys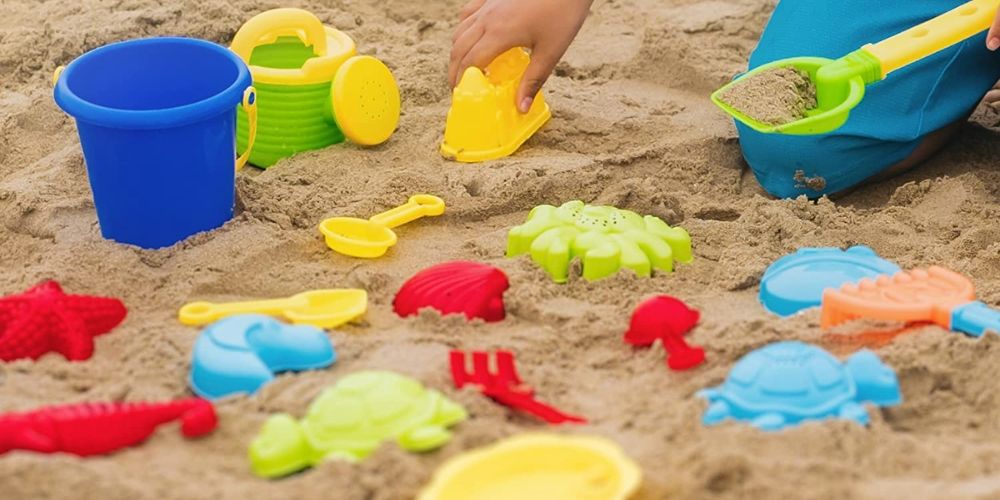 The Click N Play beach sand toy set is perfect for all age groups. It comes with a variety of sandcastle-building tools, shovels, rakes, and molds. This set is made of high-quality, non-toxic materials and is easily transportable in a mesh bag. With these toys, you'll never run out of things to do on the beach.
Beach Tote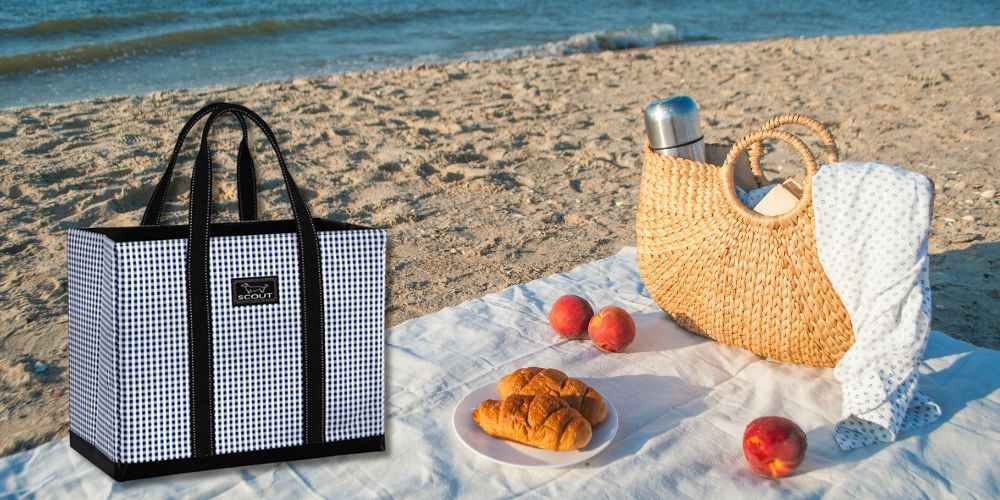 The SCOUT Deano bag is a stylish and colorful tote that is perfect for all beach-goers. It has a reinforced bottom and adjustable straps for added comfort and durability. It's perfect for carrying towels, snacks, and other personal items.
Beach Sunglasses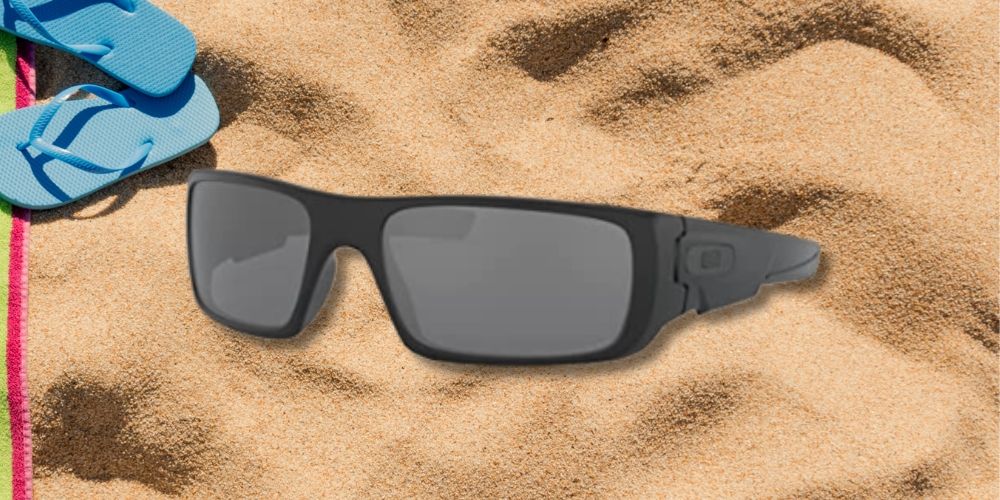 The Oakley polarized sunglasses are the perfect accessory for any beach vacation. They offer 100% protection from harmful UV rays and come in a variety of stylish and modern designs. These sunglasses are lightweight and durable, making them perfect for all outdoor activities.
RELATED ARTICLE: For even more fashionable eyewear options, check out our guide to 17 trendy sunglasses for women that are so fabulous, you'll want to snag a pair for yourself to rock all season long.
Cooler Bag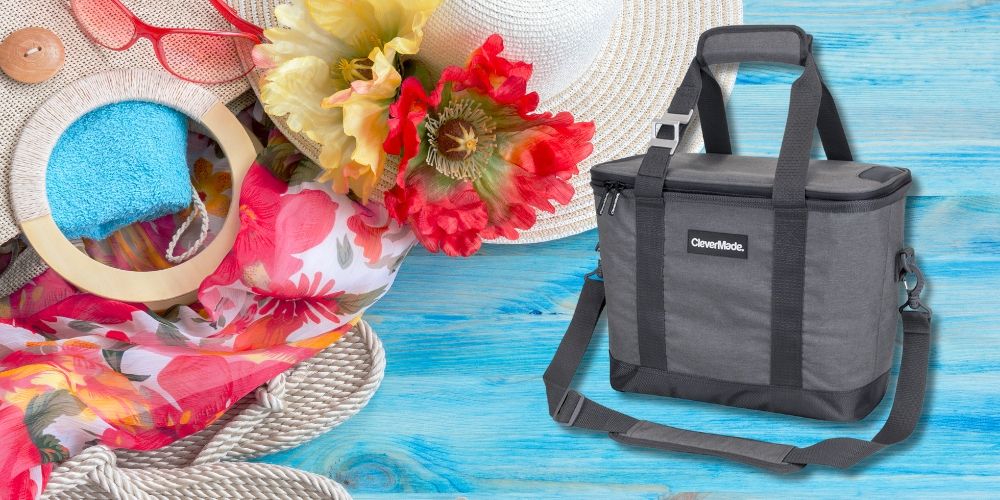 The CleverMade collapsible cooler bag is perfect for keeping drinks and snacks cold while you enjoy a long day at the beach. It can hold up to 50 cans and is made of durable polyester material. It's easily collapsible and stored in a compact bag when not in use.
Beach Chairs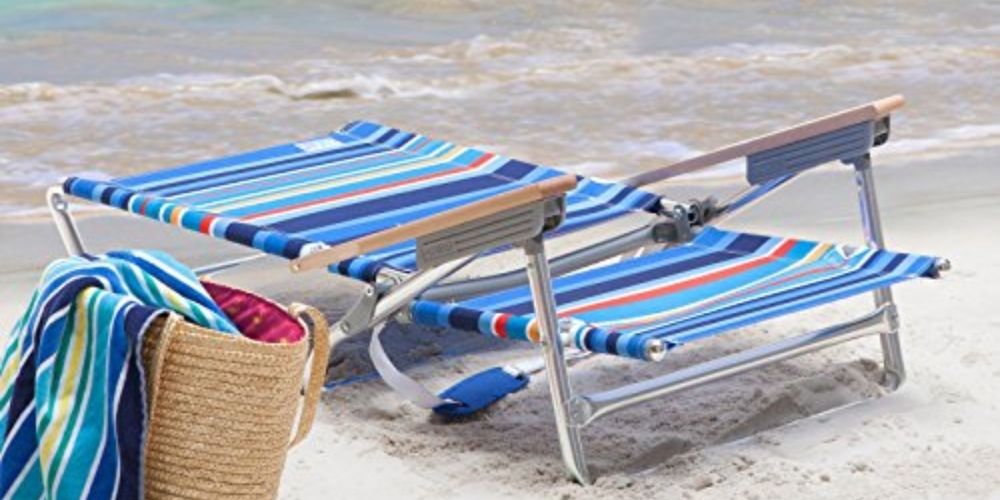 The Rio folding beach chair is a must-have for any beach vacation. It has five adjustable positions for ultimate comfort and a built-in cooler for drinks and snacks. The chair also includes a pillow for added neck and head support.
Beach Towel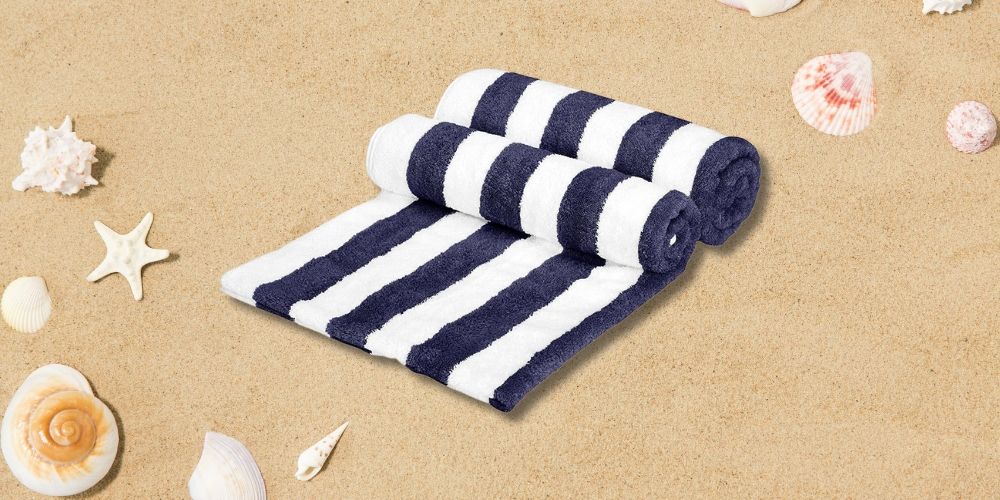 This beach towel is a plush and absorbent towel that is perfect for drying off after a swim or lounging on the sand. It is oversized and made of 100% cotton material that is soft and comfortable.
Sun Protection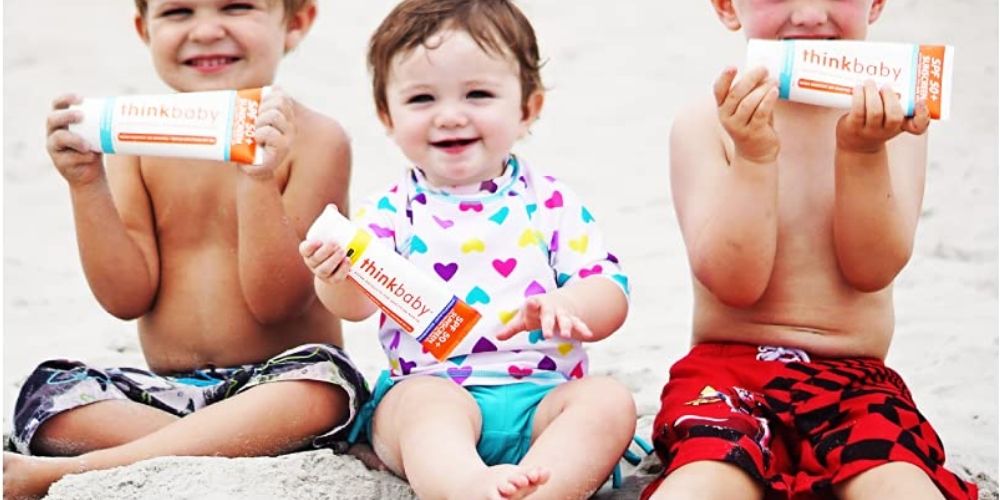 The Thinkbaby Safe Sunscreen with SPF 50+ is perfect for all skin types and offers 80 minutes of water-resistant protection. It's free of harmful chemicals and reef-safe, making it a great choice for any beach outing. Pair it with a stylish sun hat and cover-up for ultimate sun protection.
Packing Cubes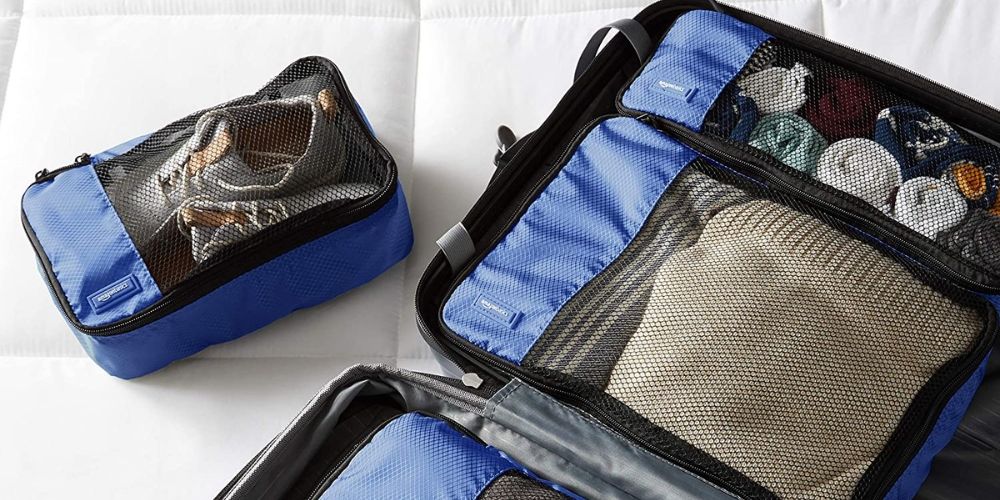 The packing cube set is great for keeping your clothes and accessories organized and easily accessible. They come in different sizes and colors, making it easy to pack and unpack your luggage.
Trash Bags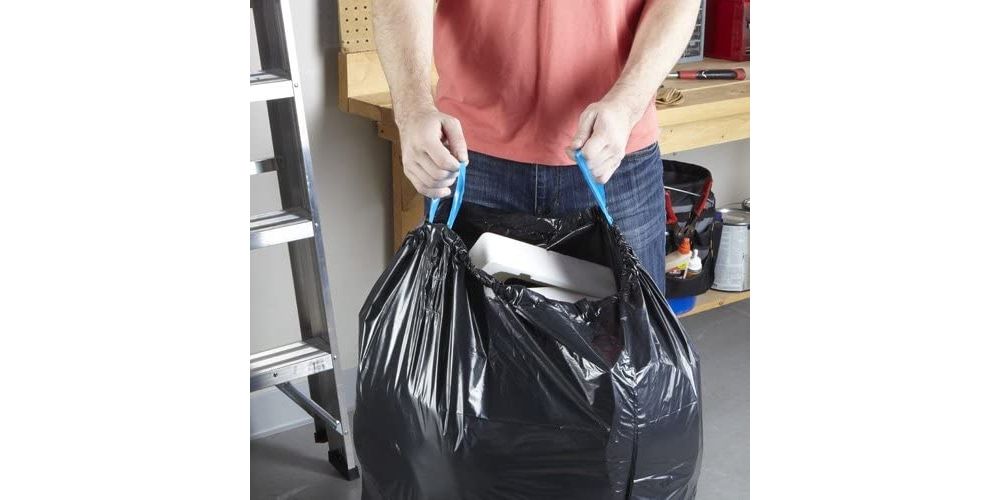 The Hefty ultra strong garbage bags are perfect for storing wet or dirty clothes and towels. They are also ideal for keeping your area clean and tidy while at the beach or on any outdoor adventure.
Flip Flops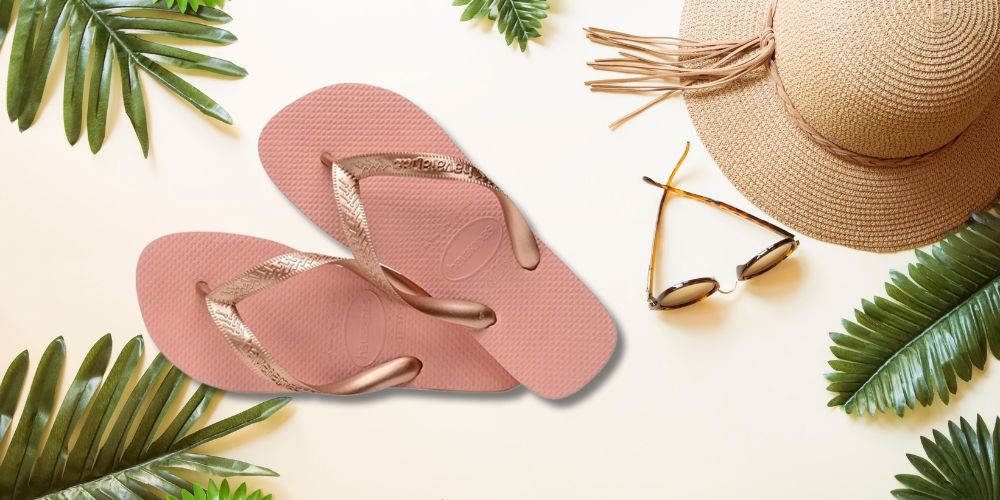 The Havaianas flip flops are a comfortable and stylish option for any beach vacation. They have a non-slip sole for added safety and are made of high-quality, durable material that can withstand the elements.
Beach Balls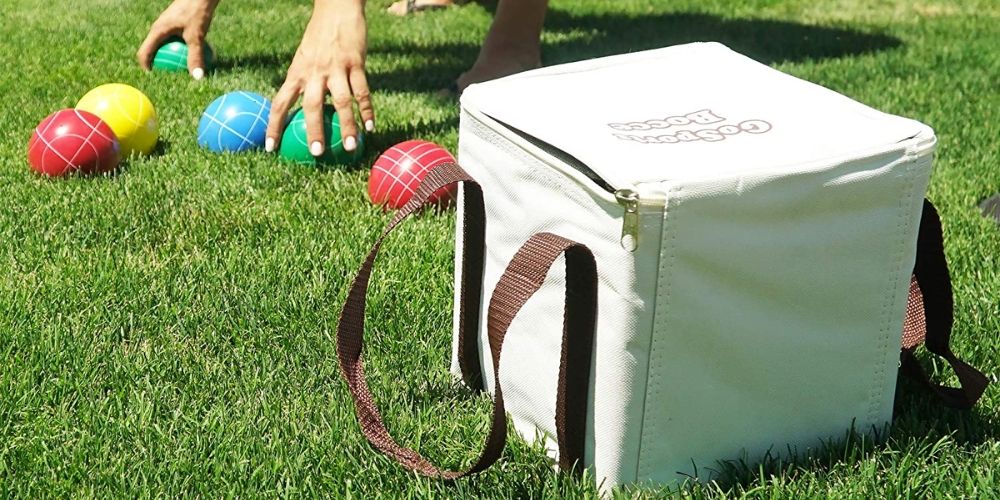 The beach bocce set is perfect for adding some friendly competition to your beach day. It comes with eight balls, a jack, and a carrying case for easy transport. This classic game is sure to provide hours of fun for all ages.
Dry Bag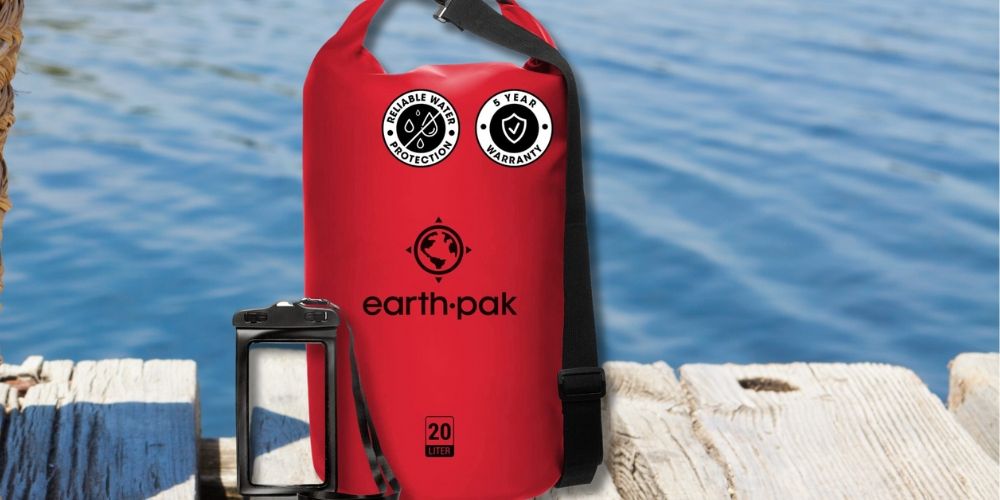 The Earth Pak waterproof dry bag is perfect for keeping your valuables safe from water and sand. It comes in different sizes, and it is made of heavy-duty, waterproof material that keeps your belongings dry even in the toughest conditions.
Reusable Water Bottle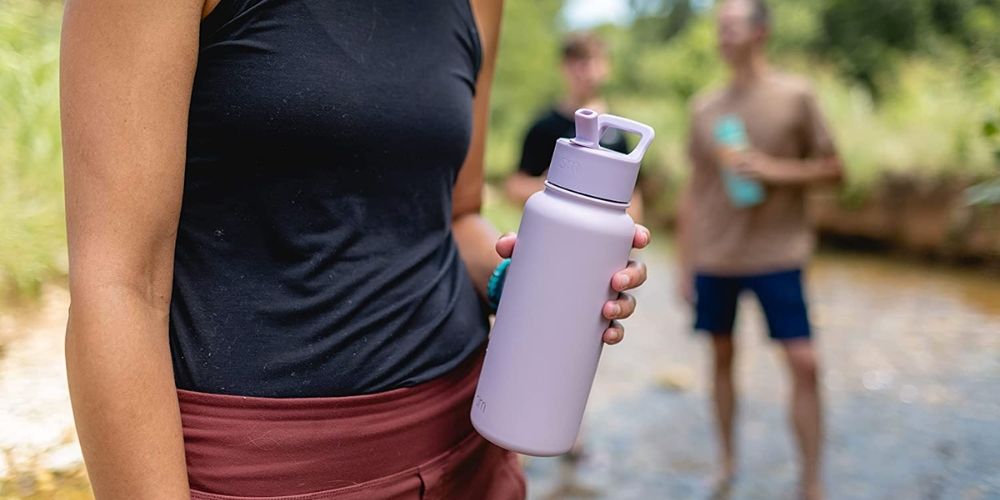 The Simple Modern Wave water bottle is perfect for staying hydrated while reducing waste. It is made of stainless steel material that is both insulated and leak-proof, keeping your drinks cold for up to 24 hours.
RELATED ARTICLES: For more adorable and practical hydration options, explore our guides to cute water bottles for kids, the best water filter bottles for every lifestyle, and 10 convenient dog water bottles to keep your furry friend quenched during sunny days at the park.
Walking Shoes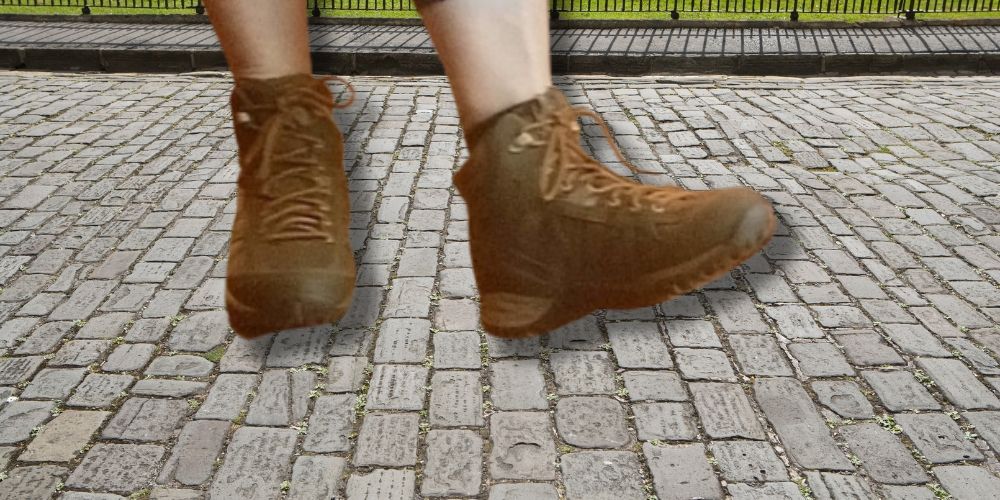 The Merrell hiking shoe is a comfortable and practical option for more adventurous beachgoers. It has a durable sole and breathable mesh material that can withstand different terrains, making it perfect for hiking and walking along the coast.
First Aid Kit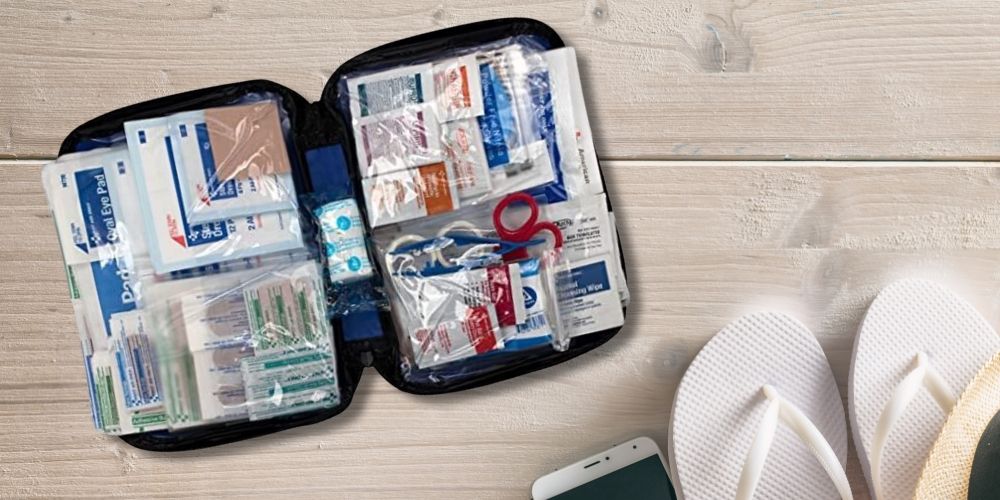 The all-purpose first aid kit is a must-have accessory for any beach vacation or outdoor adventure. It includes bandages, antiseptic wipes, cold compresses, and many other items that can help you in case of any injury.
Bathing Suit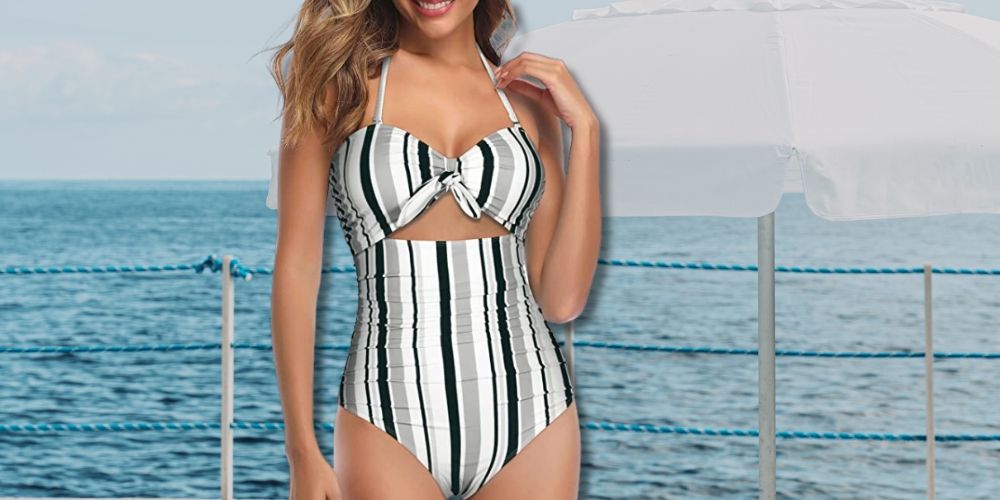 The Tempt Me swimsuit is a comfortable and stylish option for the beach or the pool. It is made of high-quality material that is both comfortable and flattering, with a wide range of color and pattern options.
Snorkel Gear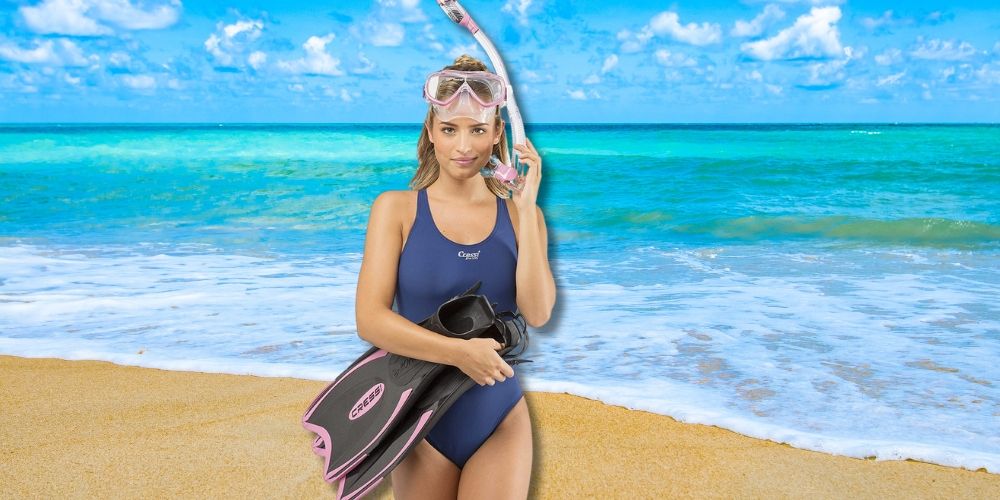 The Cressi Palau snorkel set is perfect for exploring marine life while staying safe. It comes with fins, a mask, and a snorkel in a compact set that fits easily into a backpack.
RELATED ARTICLE: To further enhance your aquatic escapades, be sure to check out our guide to 21 must-have swimming accessories that every aquatic adventurer needs for a fantastic ocean or poolside experience.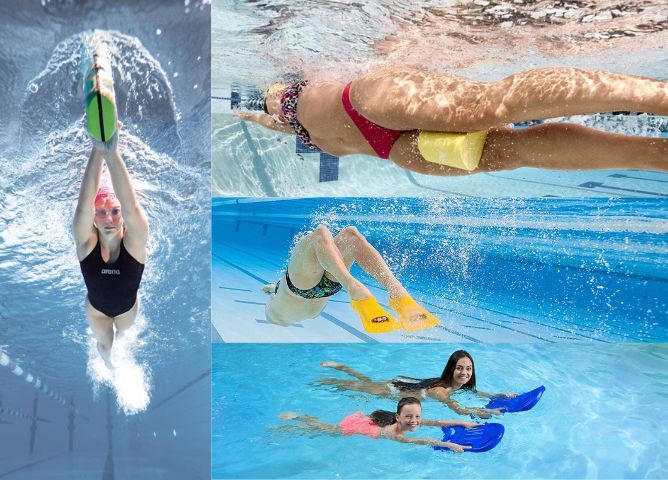 Waterproof Bluetooth Speaker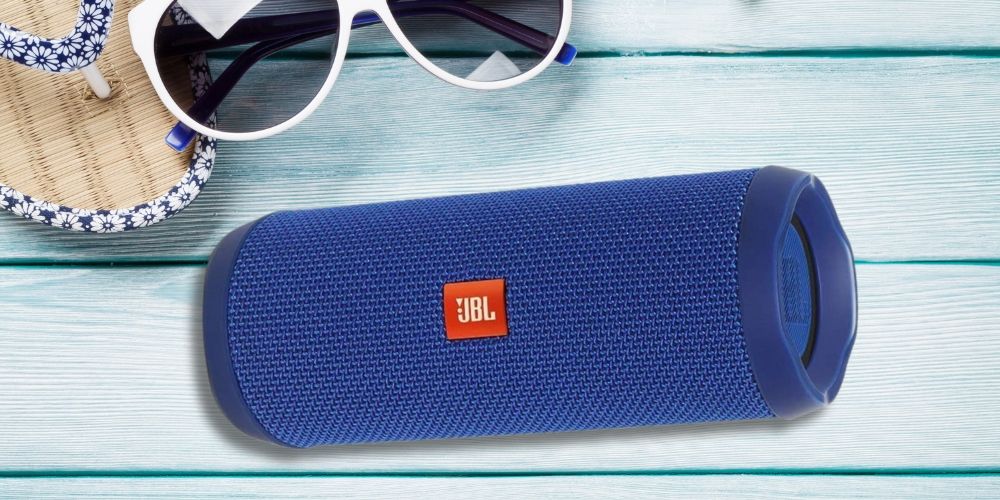 The JBL Flip 4 waterproof portable Bluetooth speaker is perfect for playing music or taking calls on the beach. It is waterproof, durable, and can connect to multiple devices at once, making it perfect for group settings.
Cover Ups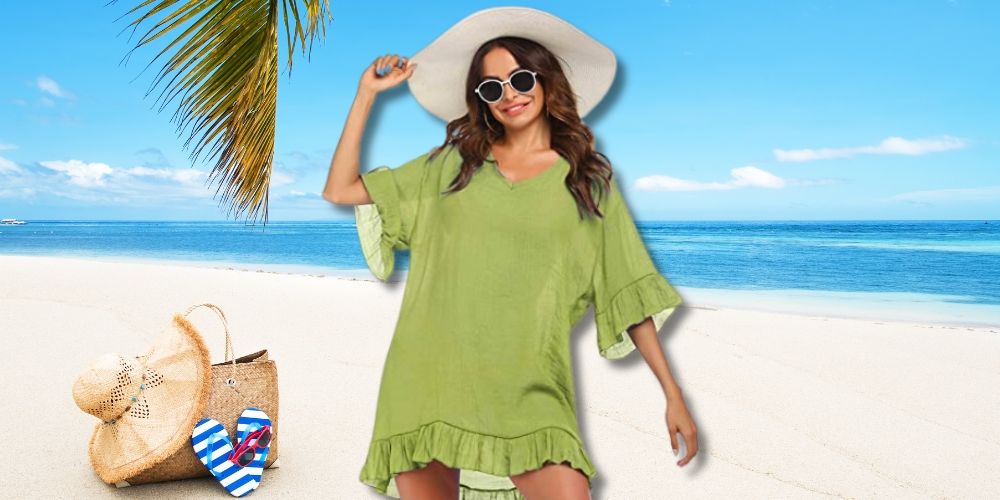 The Ekouaer swimsuit cover-up is perfect for transitioning from the beach to your next destination. It is lightweight, comfortable, and comes in a variety of colors and styles to suit your taste.
Water-Resistant Bag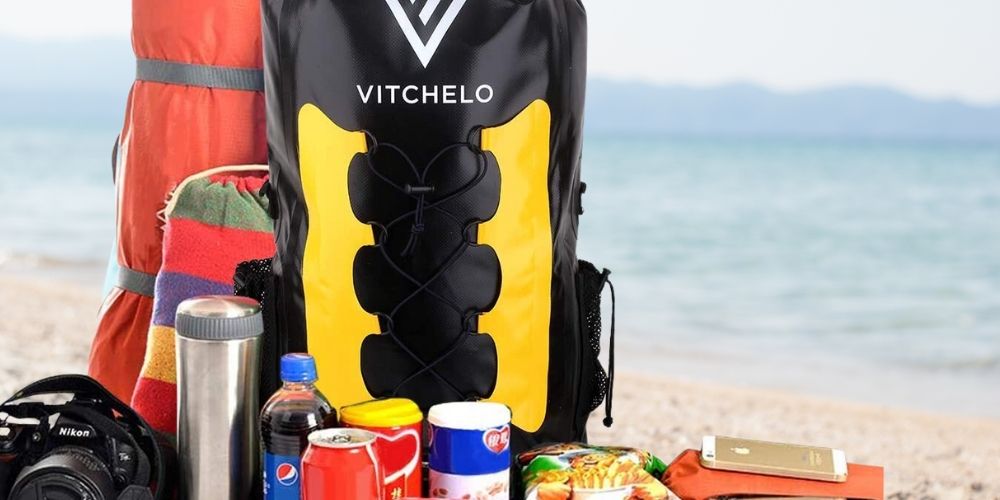 The Vitchelo water-resistant dry bag is perfect for keeping your personal items safe from the elements. It is lightweight and can fit all your essentials, including your wallet, phone, and personal documents.
Wet Dry Bag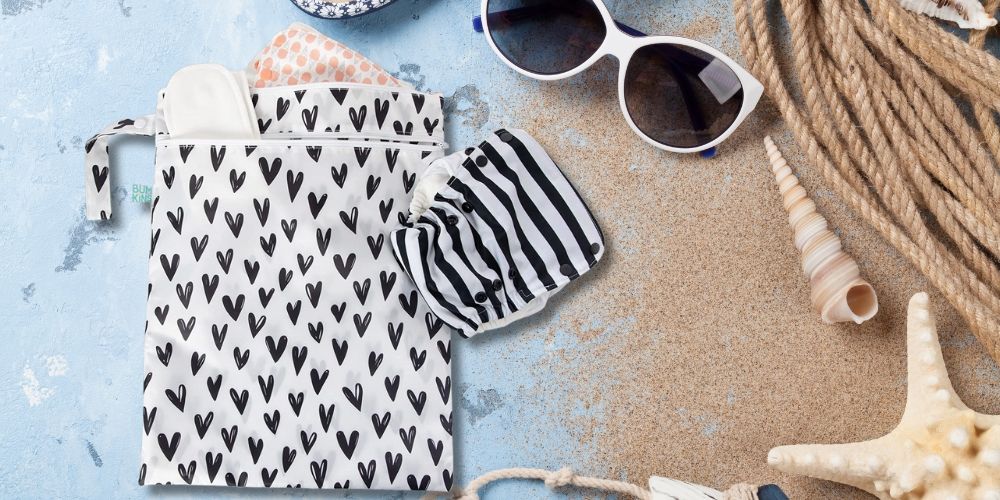 The Bumkins wet dry bag is perfect for carrying wet clothes after a swim or an unexpected rain shower. It is made of durable material that keeps your dry clothes dry and your wet clothes separated.
Sunblock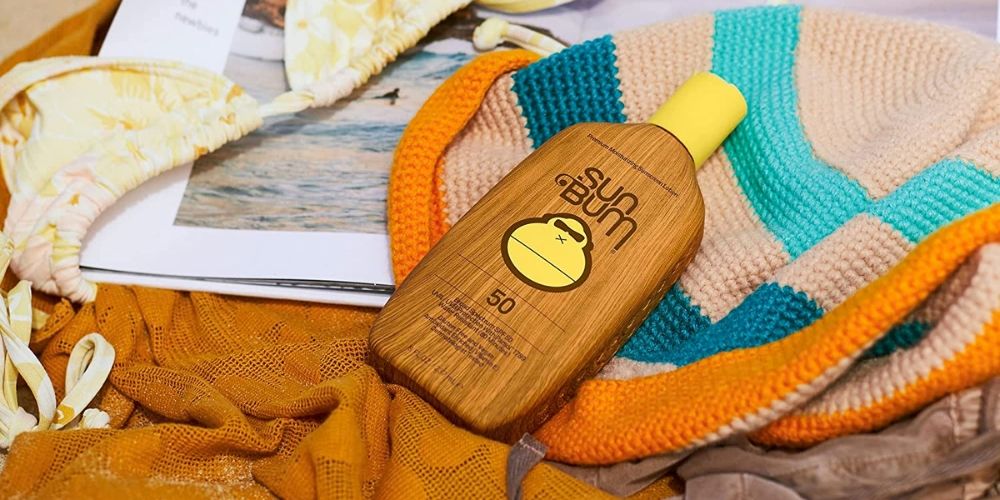 The Sun Bum Original SPF 50 sunscreen lotion is perfect for protecting your skin and the environment. It is reef-friendly, vegan, and paraben-free, ensuring your safety while preserving marine life.
RELATED ARTICLE: Discover the perfect sun protection solution for your skin type with our guides to the best sunscreens for overall skin health, the 12 best Korean sunscreens, and the 20 most effective sunscreens for acne-prone skin, ensuring a radiant and protected complexion all summer long.
Water Wings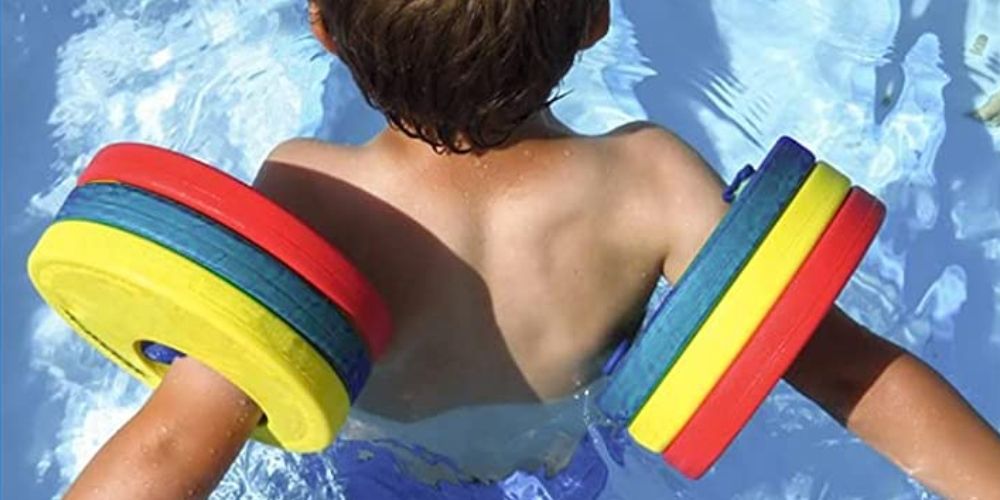 These swim arm bands are perfect for keeping young children safe and confident in the water. They are made of high-quality material that can withstand different water conditions and is easy to pack in any beach bag.
Collapsible Chair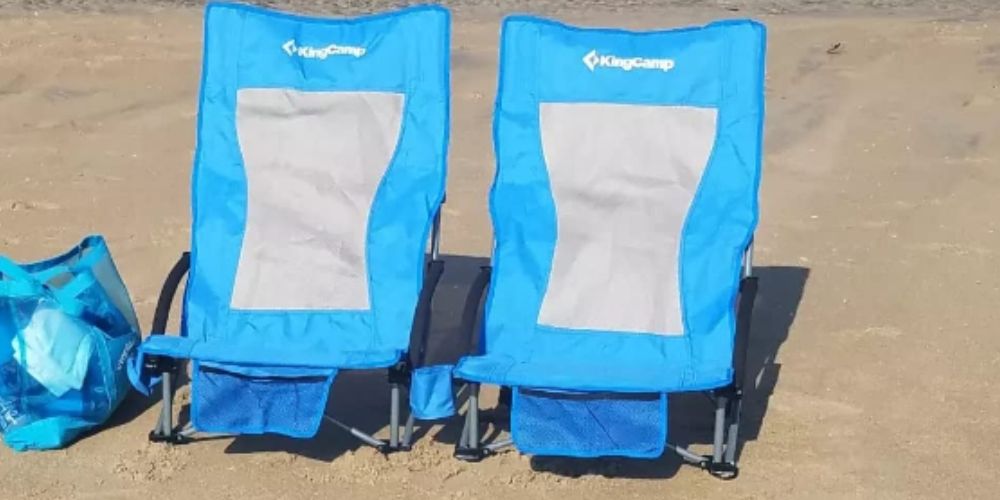 The KingCamp low sling beach chair is a lightweight and portable option for beachgoers. It's easy to store and transport, yet sturdy enough to hold up to 300 pounds. Its low sling design allows you to recline and soak up the sun or watch kids play in the sand.
Carry-On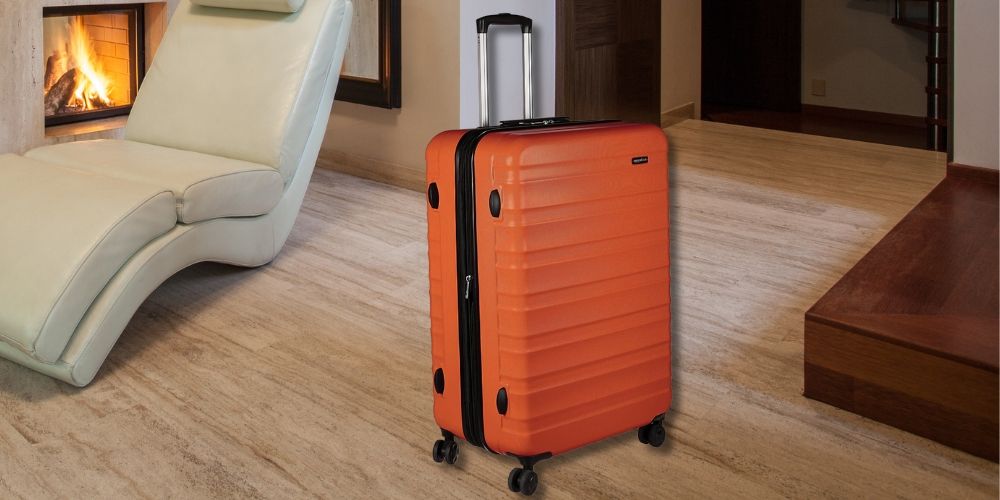 This hardside spinner luggage - 20-inch is perfect for anyone flying to their beach destination. Its compact size allows it to be used as a carry-on bag and it's made of durable, scratch-resistant material. It also includes a telescoping handle for easy maneuverability.
RELATED ARTICLE: For even more travel-savvy luggage options, explore our guide to the best lightweight luggage that'll make packing and unpacking an absolute breeze, ensuring a stress-free and enjoyable vacation experience.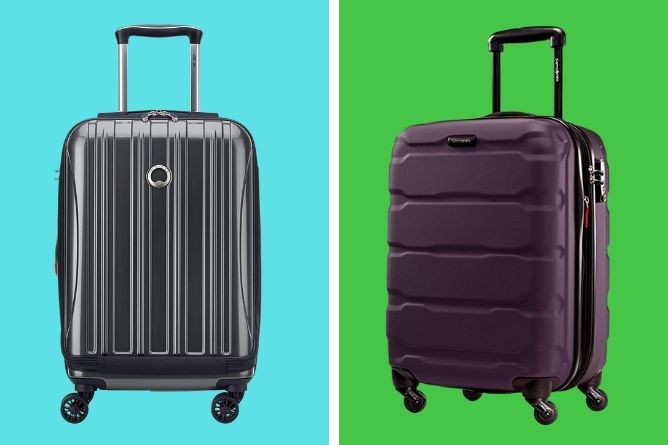 Cover Up T-Shirt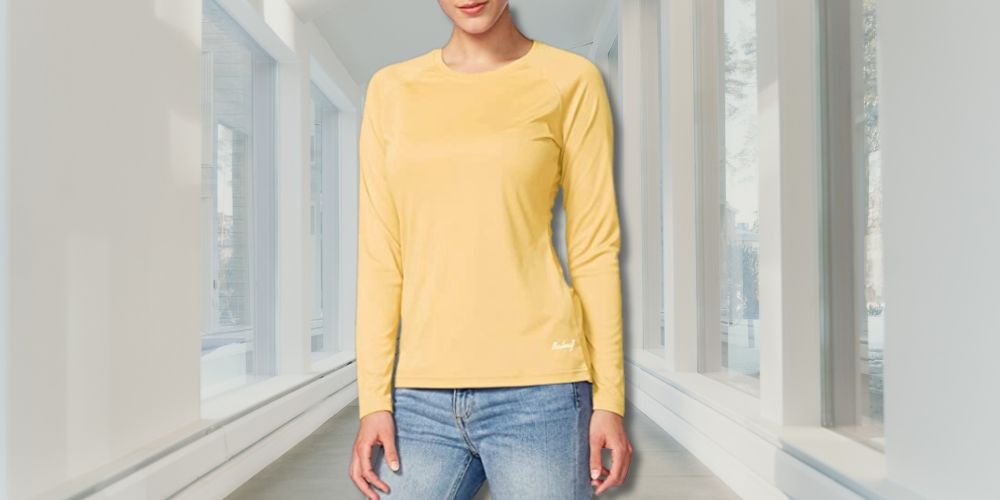 This long sleeve t-shirt is perfect for keeping cool while protected from the sun. It features UPF 50+ sun protection, moisture-wicking material, and a lightweight, breathable design. Its casual style makes it perfect for any outdoor activity, not just the beach.
Waterproof Phone Case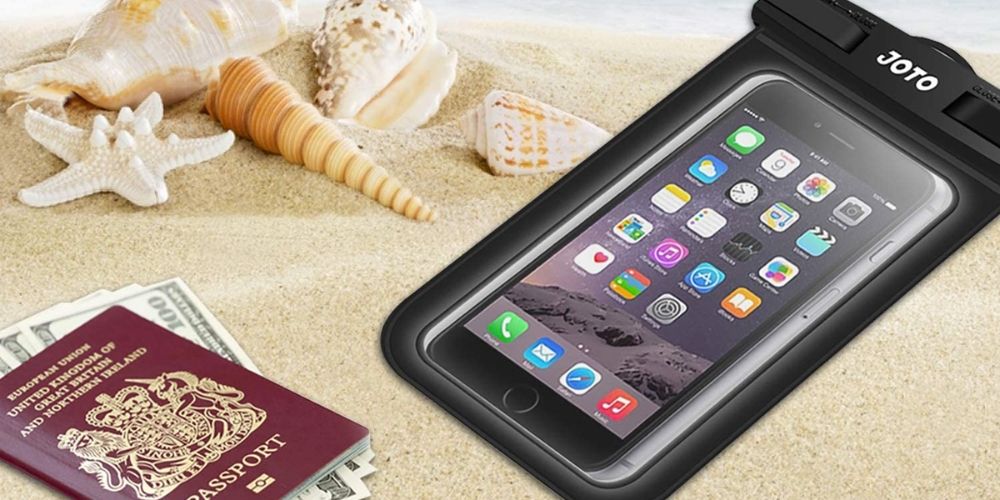 The JOTO waterproof case is perfect for protecting your phone from water damage at the beach or in the pool. It's compatible with most smartphones and has a clear window to allow you to take pictures or use touchscreen functions.
Portable Charger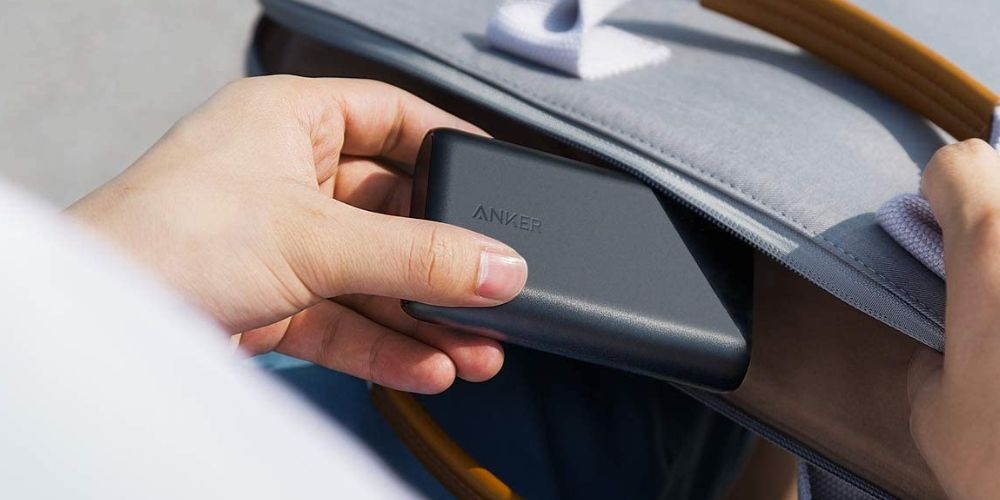 The Anker PowerCore 10000 Portable Charger is a must-have accessory for anyone relying on their devices during a day at the beach. Its compact design allows it to fit into any beach bag, and it can charge most smartphones up to three times on a single charge.
Beach Skincare Kit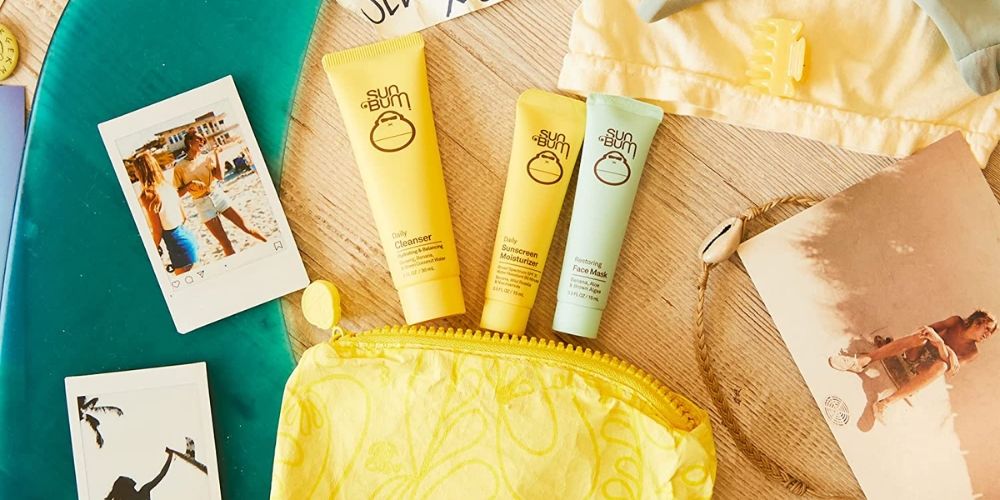 The Sun Bum travel kit is a perfect combination of beach essentials to protect your skin. It includes sunscreen, after-sun lotion, and lip balm in a convenient carrying case. All the products are reef-friendly.
RELATED ARTICLE: Pamper yourself with nourishing and protective products while you bask in the sun. Check out our guide to 25 must-have travel-sized beauty products for your next trip, ensuring you always look and feel your best, no matter your destination.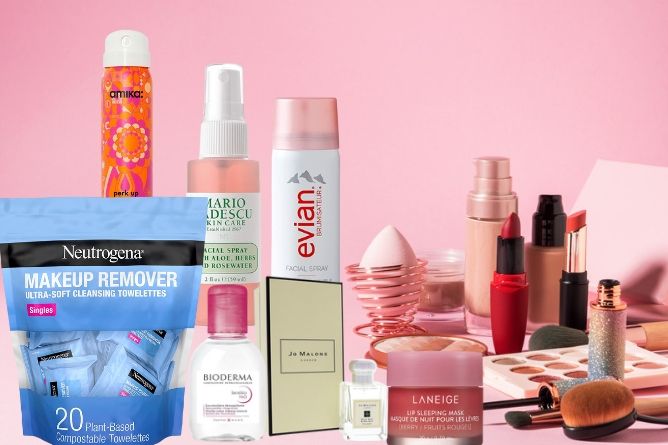 Beach Hat with Chin Strap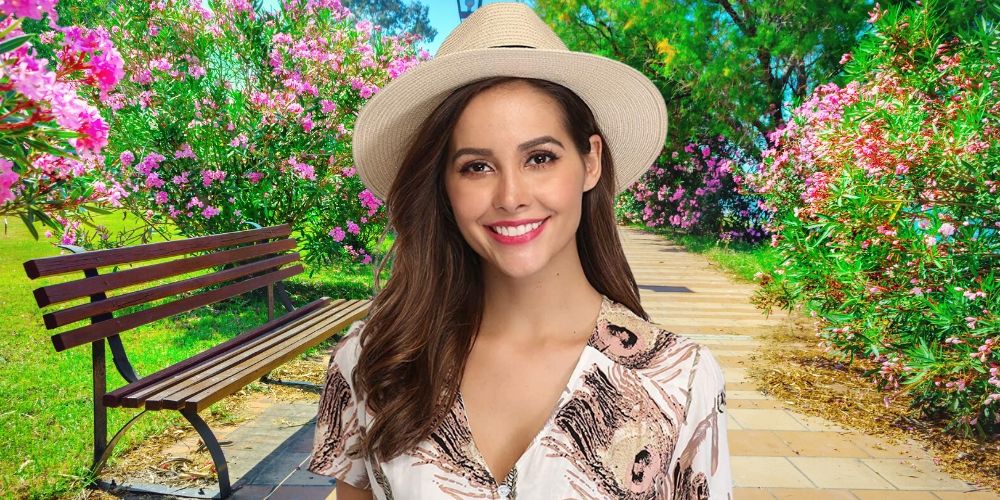 The Lanzom fedora is perfect for protecting your face and eyes from the sun while keeping you stylish. Its wide brim and chin strap give added protection on windy days or during water activities.
Beach Sarong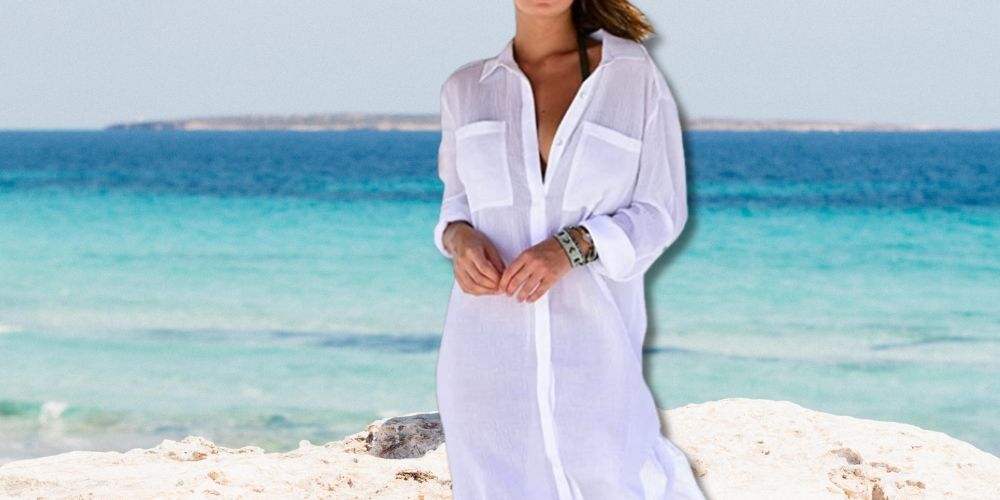 This beach swimsuit cover-up is versatile and perfect for any beach day. It can be used as a cover-up, beach towel, or even a picnic blanket. Its lightweight material makes it easy to pack and carry.
RELATED ARTICLE: For even more fabulous options, explore our guide to 39 delightful swimsuit cover-ups that'll add a touch of flair to your next seaside escape.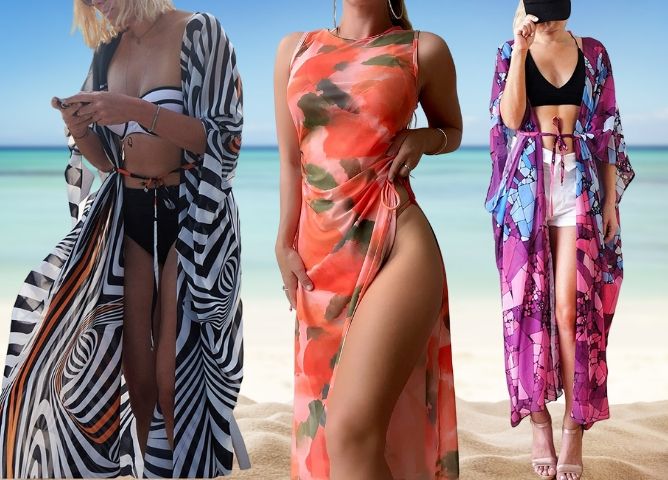 Floating Phone Case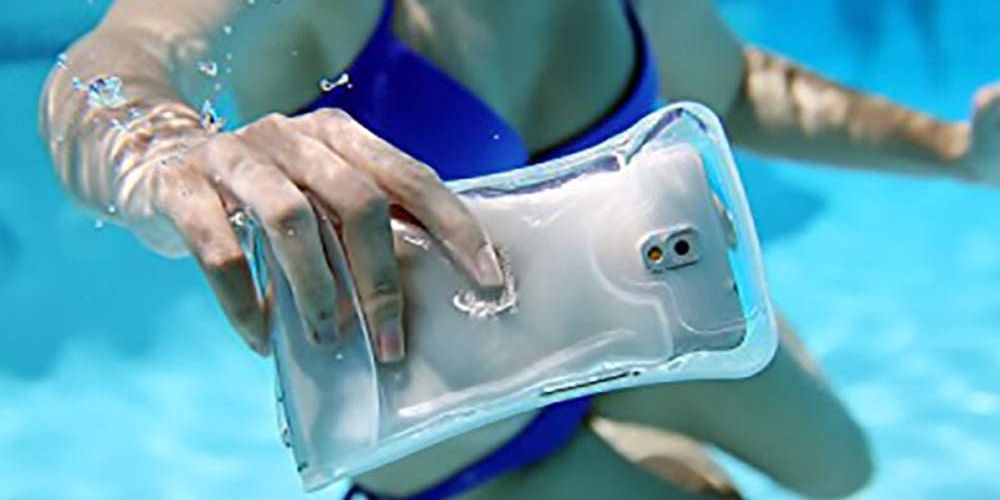 The waterproof floating phone case is perfect for storing your valuables while you enjoy the beach. It's waterproof, theft-resistant, and easily attaches to any beach chair or umbrella.
Beach Tent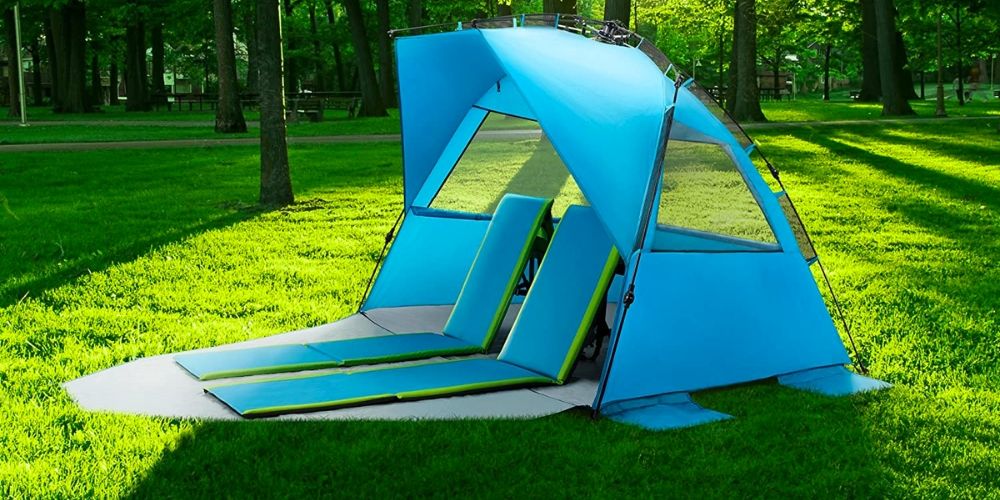 This easy up beach tent is perfect for families or groups who want shade and privacy on the beach. It features a quick and easy set up with UV 50+ sun protection, a light frame that's easy to carry, and sand pockets for added stability.
Beach Poncho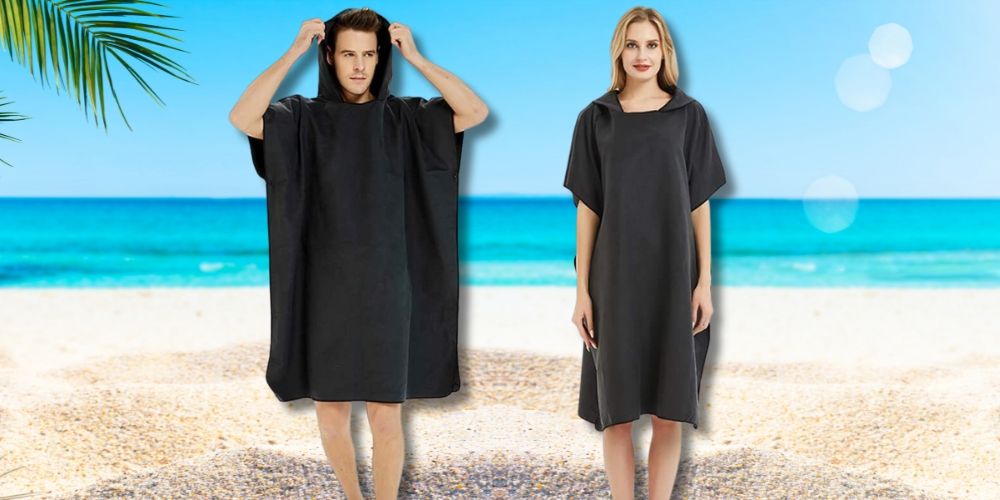 The CAREWORX Surf Beach Poncho is perfect for staying dry and stylish. It's made of quick-drying microfiber material that's both lightweight and absorbent. The versatile design allows it to be used as a beach towel, cover-up, or even a travel blanket.
Beach Umbrella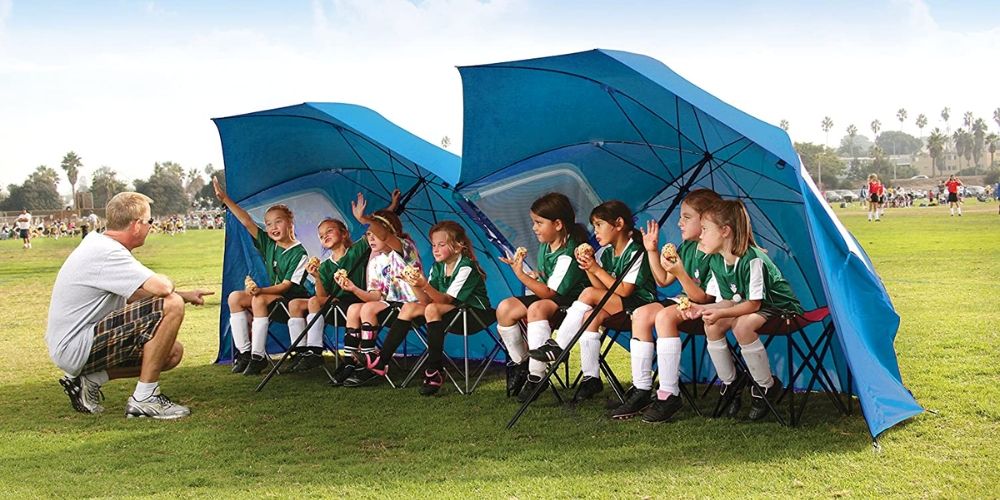 The Sport-Brella Vented SPF 50+ Sun and Rain Canopy Umbrella is perfect for ultimate sun protection. It's easy to set up and features a vented canopy that allows for airflow and reduces wind resistance. The umbrella is also waterproof, making it perfect for unexpected rain showers.
Cooler Chair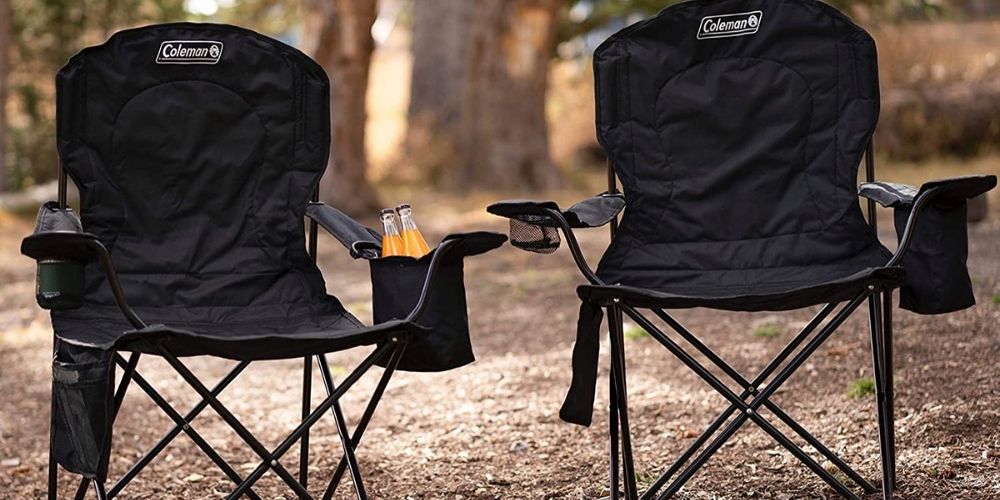 The Coleman Portable Camping Quad Chair with 4-Can Cooler is perfect for keeping drinks and snacks cold while enjoying the beach. It features a built-in cooler, a cup holder, and a side pocket for added convenience. The chair is also comfortable and can hold up to 325 pounds.
Sun Hat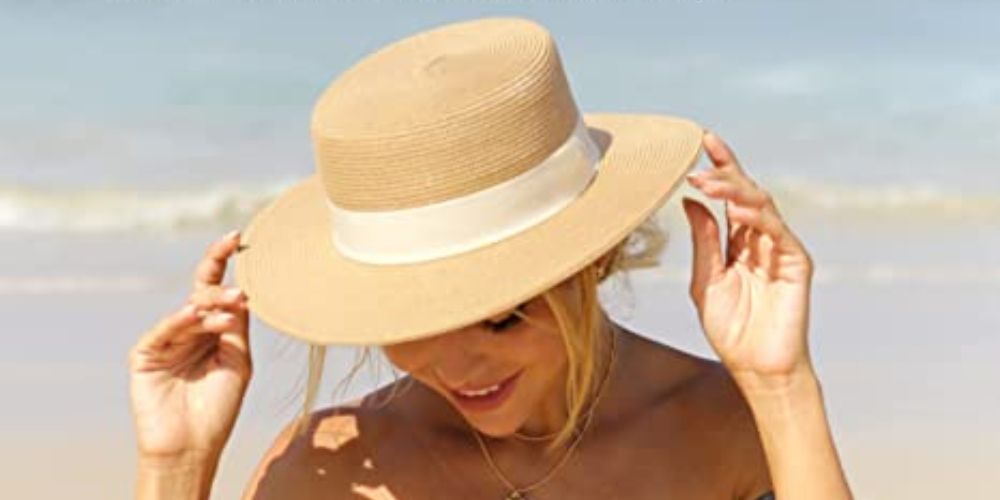 The Furtalk straw hat is both trendy and protective. It features a wide brim for ultimate coverage, lightweight material for comfort, and an adjustable strap for the perfect fit. The hat is also versatile and can be worn for any outdoor activity.
RELATED ARTICLES: Soak up the sun while staying protected and chic with the perfect sun hat, a key item in our 45+ beach vacation must-haves to make your trip truly unforgettable. Discover even more fabulous headwear options in our guide to 28 summer hats for every outdoor adventure and activity and get inspired with our 15 stylish summer outfits with hats that'll have you turning heads all season long.
Beach Mat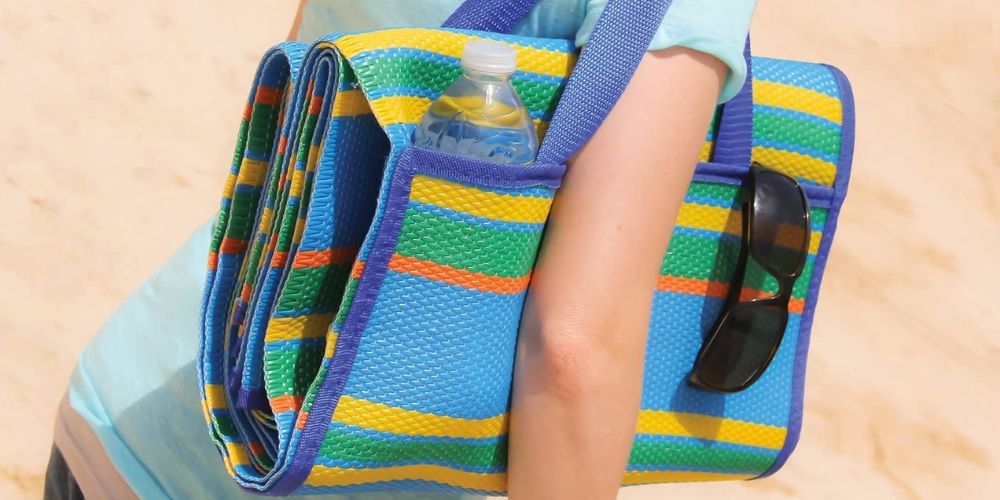 The Camco handy mat with strap is perfect for picnics, yoga, or relaxation on the beach. It's made of durable, waterproof material and includes an attached strap for easy transport. The mat is also easy to clean and fold for ultimate convenience.
Inflatable Lounger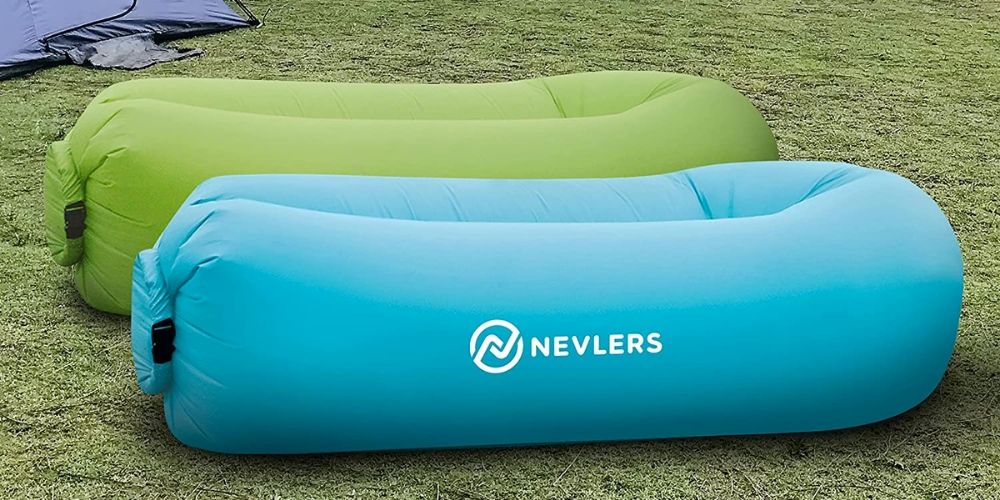 The Nevlers Inflatable Lounger is perfect for ultimate relaxation and comfort. It requires no pump and inflates in seconds by scooping the air. The lounger can float on water or be used on the sand for ultimate versatility.
Beach Volleyball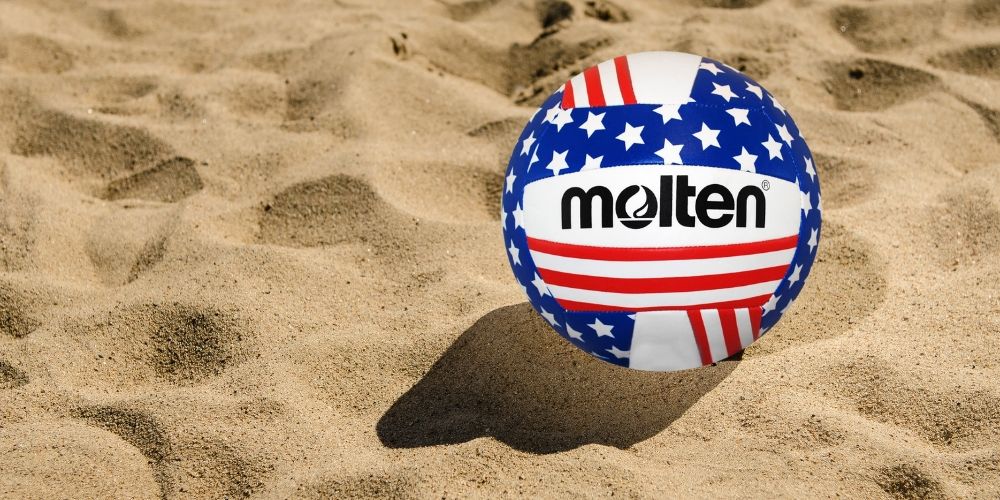 Recreational volleyball is perfect for a fun and energetic game on the beach. It's made of soft, durable material that's easy to inflate and perfect for outdoor use. The ball is also lightweight for easy transport.
Footwear Protection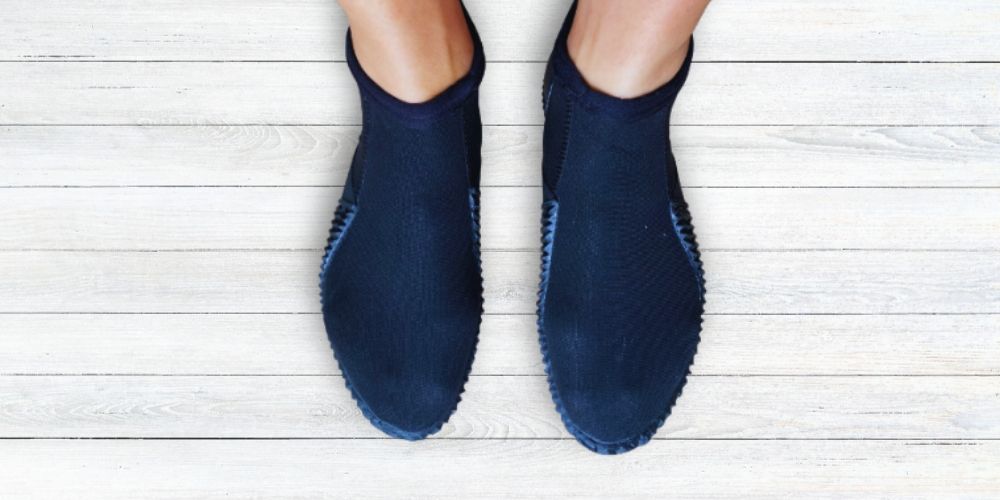 The Mares Equator 2mm dive boots are perfect for protecting your feet from hot sand, sharp rocks, and marine life. They are made of durable, neoprene material that's perfect for both sand and water. The boots also include a sturdy sole for added protection.
Beach Pants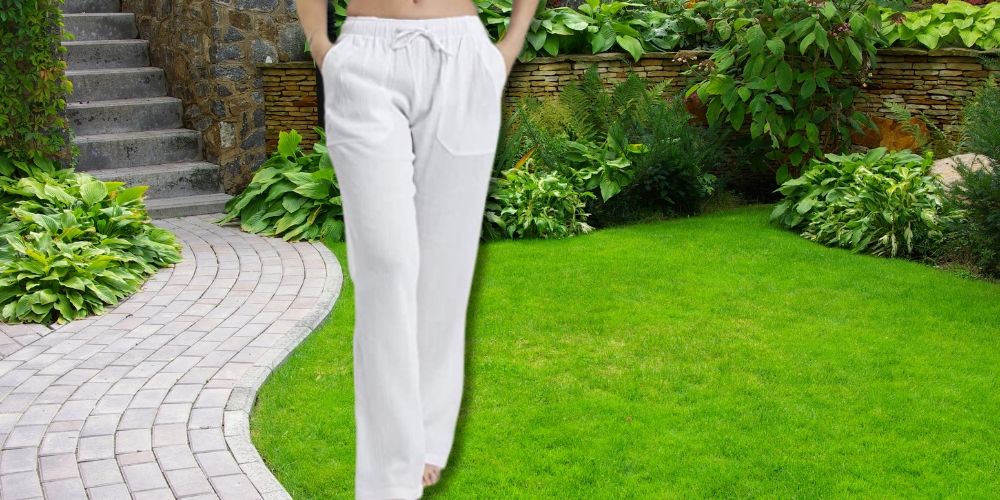 These cotton beach pants are perfect for a cool and comfortable beach look. They are made of lightweight, flowy material with an elastic waistband for ultimate comfort. The pants also include a wide variety of colors and prints to suit anyone's taste.
RELATED ARTICLE: To complete your dream vacation wardrobe, don't miss our guide to 21 must-pack vacation clothes for women, offering stylish and functional options that'll have you looking fabulous from sunrise to sunset.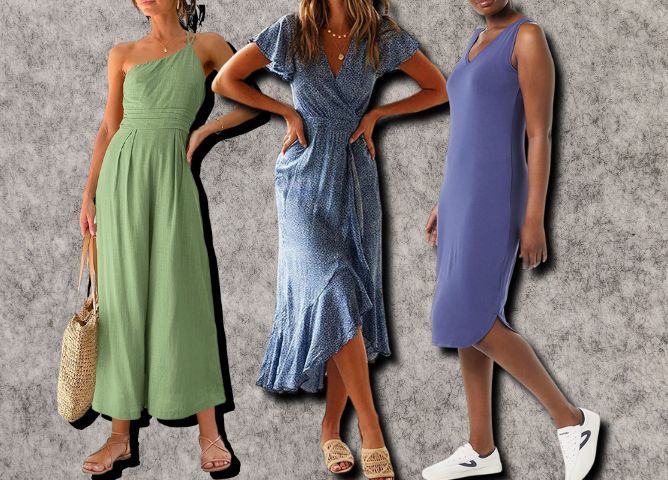 Bug Spray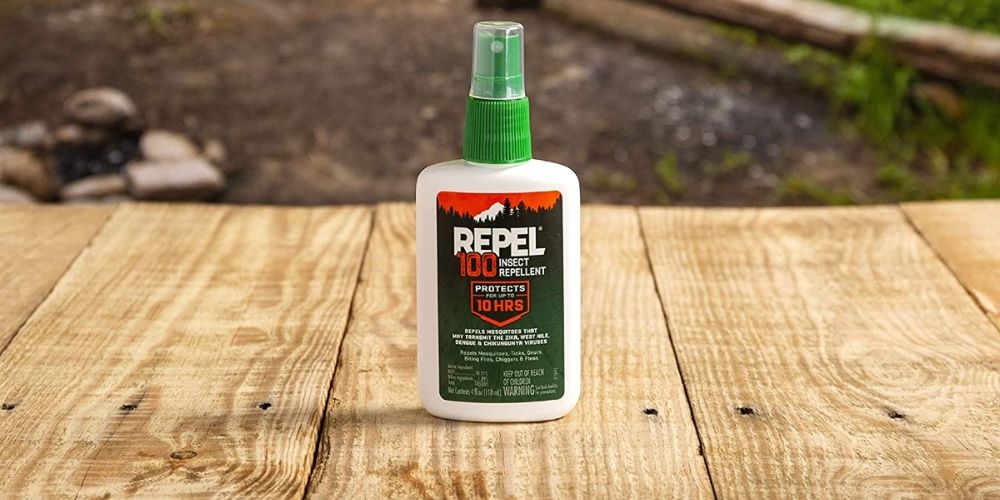 The insect repellent spray is perfect for keeping pesky bugs and mosquitoes away. It's non-toxic, safe for outdoor use, and can last up to 8 hours. The formula is also sweat and water-resistant, making it perfect for outdoor activities.
Beach Mattress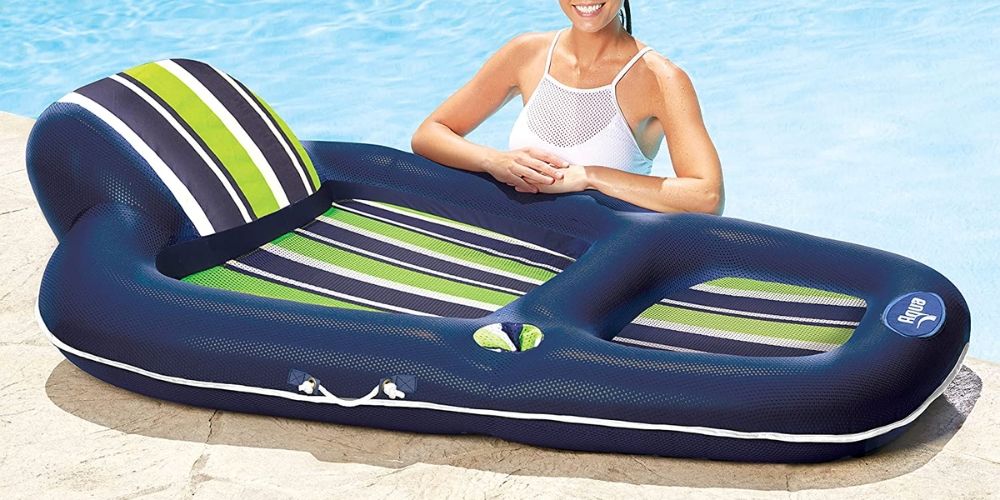 The Aqua Luxury Water Lounge, X-Large, Inflatable Pool Float is perfect for ultimate relaxation and comfort on the beach. It's made of durable, puncture-resistant material and includes a built-in headrest for added comfort. The mattress is also lightweight and easy to transport.
Travel Insurance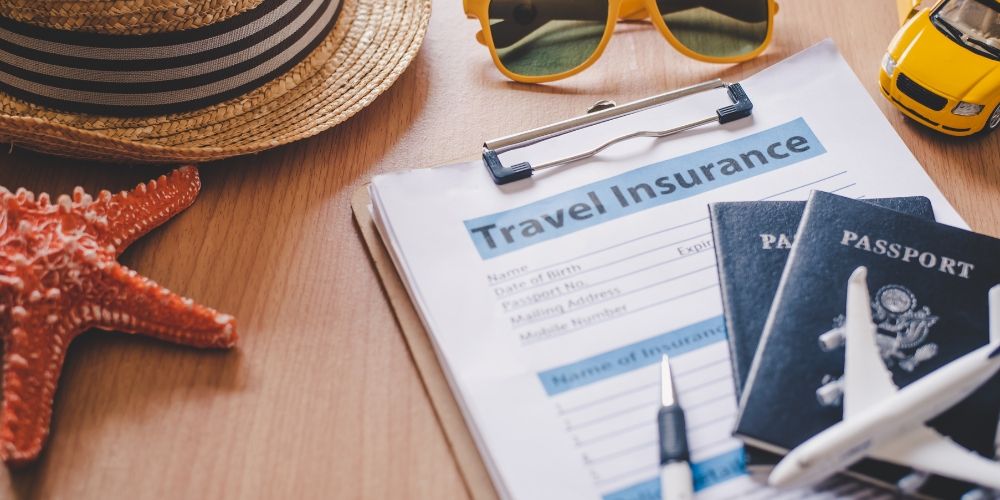 Protect yourself and your belongings with travel insurance. The World Nomads Travel Insurance is perfect for any beach vacation and includes medical and emergency coverage. The policy is also flexible and can be tailored to suit your needs for ultimate peace of mind.
Beach Setup Ideas
Are you heading to the beach soon? As a fellow beach enthusiast, I've discovered some innovative and exciting ideas for the ultimate beach set-up that will make your day comfortable and enjoyable!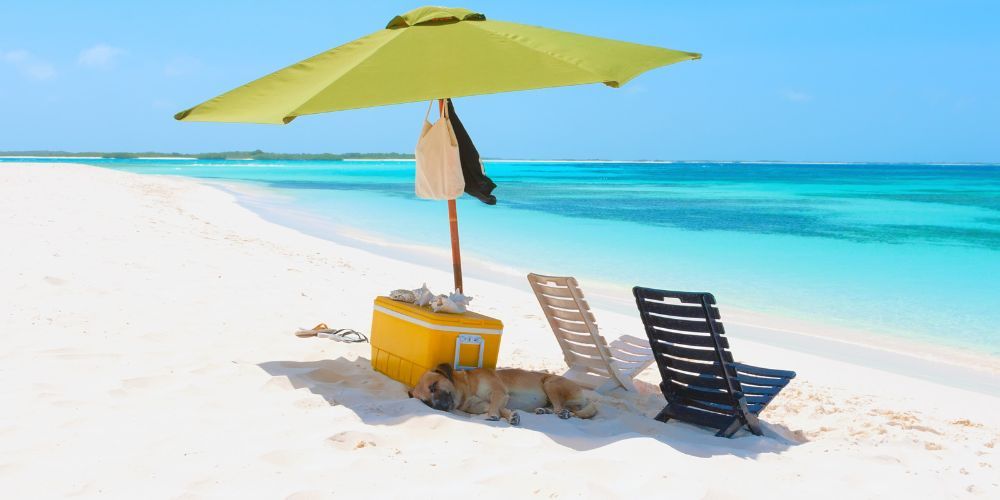 Comfortable Seating
Don't forget to bring your beach chairs or loungers for ultimate relaxation and comfort. Look for ones that are lightweight and easy to transport to make your beach day a breeze.
Storage Options
Make sure to store your snacks and drinks in a high-quality cooler to keep them cold throughout the day. And don't forget to keep essentials like sunscreen and hats easily accessible.
Privacy Options
If you're looking for some extra privacy or protection from the sun, beach tents are a great option. They're easy to set up and provide ample shade for you and your guests.
Shade
Stay cool and protected from the sun with beach umbrellas! They're perfect for larger groups or families looking to stay under one shaded area. And beach blankets are great for picnics and lounging.
Recreational Activities
For indoor activities, board games, card games, and puzzles are great options to keep everyone entertained. And if you're up for some outdoor fun, try frisbee, beach volleyball, or even sandcastle building!
So, pack up your ultimate beach set-up and get ready for a day filled with fun, relaxation, and unforgettable memories. Enjoy your time at the beach!
Staying Organized on Your Beach Vacation
Beach vacations are the perfect time to relax, unwind and soak up the sun. However, staying organized is essential to ensure that your vacation runs smoothly. Below are some tips and recommendations to help you stay organized while enjoying a stress-free beach vacation.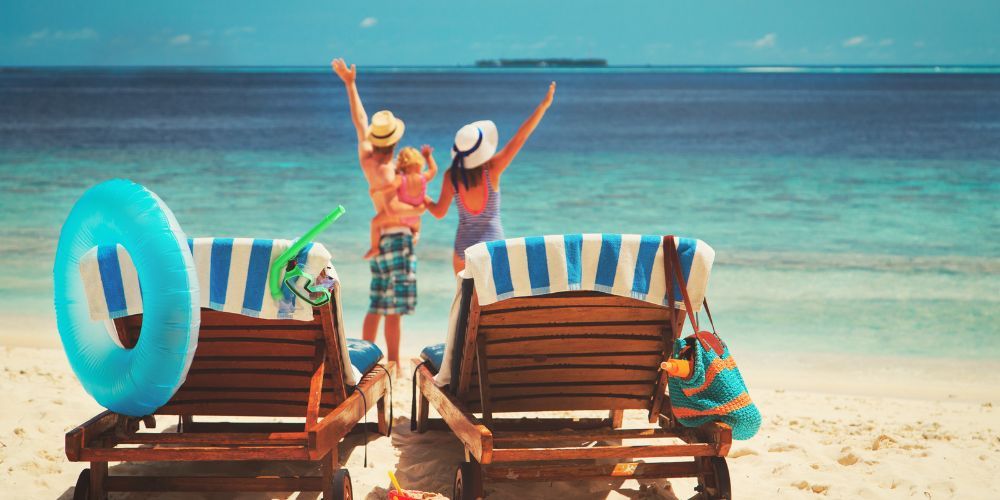 Packing Essentials
When packing for your beach vacation, consider keeping items organized in packing cubes or using clear plastic bags to separate items. Pack essentials like sunscreen, beach towels, swimsuits, and cover-ups in a separate bag for easy access. Consider packing lightweight, versatile clothing that can be mixed and matched to create different outfits. Roll your clothes instead of folding them to create more space, and bring a travel-size first-aid kit and reusable water bottle.
RELATED ARTICLE: Be sure to check out our guide to 55 travel essentials for women to pack on your next adventure, so you can set sail with confidence and flair.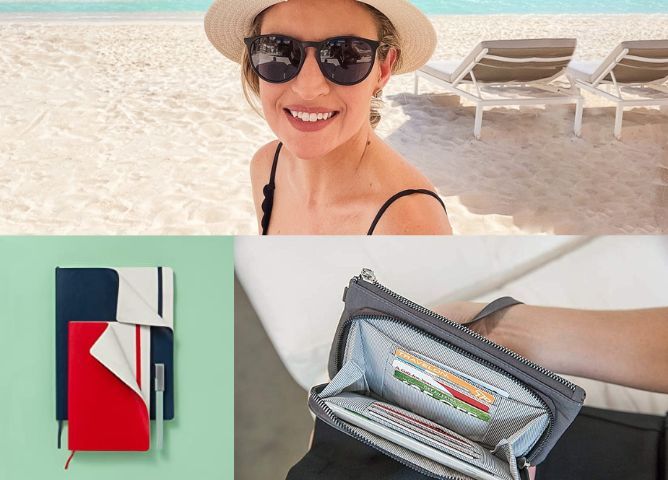 Budgeting Time
Planning your time effectively is key to a stress-free and organized vacation. Consider making an itinerary or a daily schedule to ensure that you can make the most of your time while staying within your budget. Research local restaurants, activities, and attractions in advance, so you don't miss out on any must-see items. Take advantage of early bird specials and happy hour deals at bars and restaurants to save money.
Staying Connected
Before heading out to the beach, ensure that you have downloaded all necessary apps, such as weather and transportation apps, and maps. Keep your phone charged using a portable charger, and consider storing important documents like passports and travel documents in a waterproof case. Keep a small notepad and pen handy to jot down ideas or activities you want to try.
Beach Vacation Essentials FAQ
Are you planning a beach vacation but unsure of what essentials to pack? Not to worry! As a beach vacation expert, I'm here to answer some common FAQs about beach vacation essentials.
How to Pack for the Beach?
When packing for the beach, consider the activities you'll be doing. Make a list of essentials such as beachwear, sun protection, towels, and beach blankets. Opt for light clothing made of breathable fabrics to keep cool in the heat. Bring a beach bag to store all your gear and keep them organized.
What Food to Bring to the Beach?
Bring food that requires little to no preparation and has minimal mess, like fruits, sandwiches, trail mix, and granola bars. Consider bringing food that can be stored in a cooler to keep them fresh and cold.
What Cold Drinks to Bring to the Beach?
Stay hydrated and refreshed by bringing cold drinks such as water, sports drinks, iced tea, and fresh juices. Keep a reusable water bottle handy and refill it throughout the day.
What Snacks to Bring to the Beach?
Pack snacks that are easy to eat and won't melt or spoil in the heat. Some great options include trail mix, energy bars, fruits, and veggies.
What to Put in a Beach Bag?
Your beach bag should include all your beach essentials such as sunscreen, sunglasses, hat, towel, phone, keys, reading material, and a first-aid kit. You can also bring a portable speaker for some tunes.
How Not to Overpack for a Beach Vacation?
Plan in advance and create a packing list. Avoid bringing unnecessary items or anything that will weigh you down. Opt for versatile clothing that can be mixed and matched.
How Do You Pack a Perfect Beach Bag?
Start with a large beach bag to accommodate all your essentials. Pack your heavier items at the bottom and your lighter items on top. Use compartments or smaller bags to separate and organize your belongings.
By taking these tips into consideration when packing for your beach vacation, you'll have all the essentials you need for a fun and relaxing time at the beach. Happy travels!
Don't Forget Your Beach Vacation Packing List!
Heading to the beach soon? Don't forget to check out our comprehensive beach vacation packing list to ensure you have everything you need for the ultimate beach vacation experience!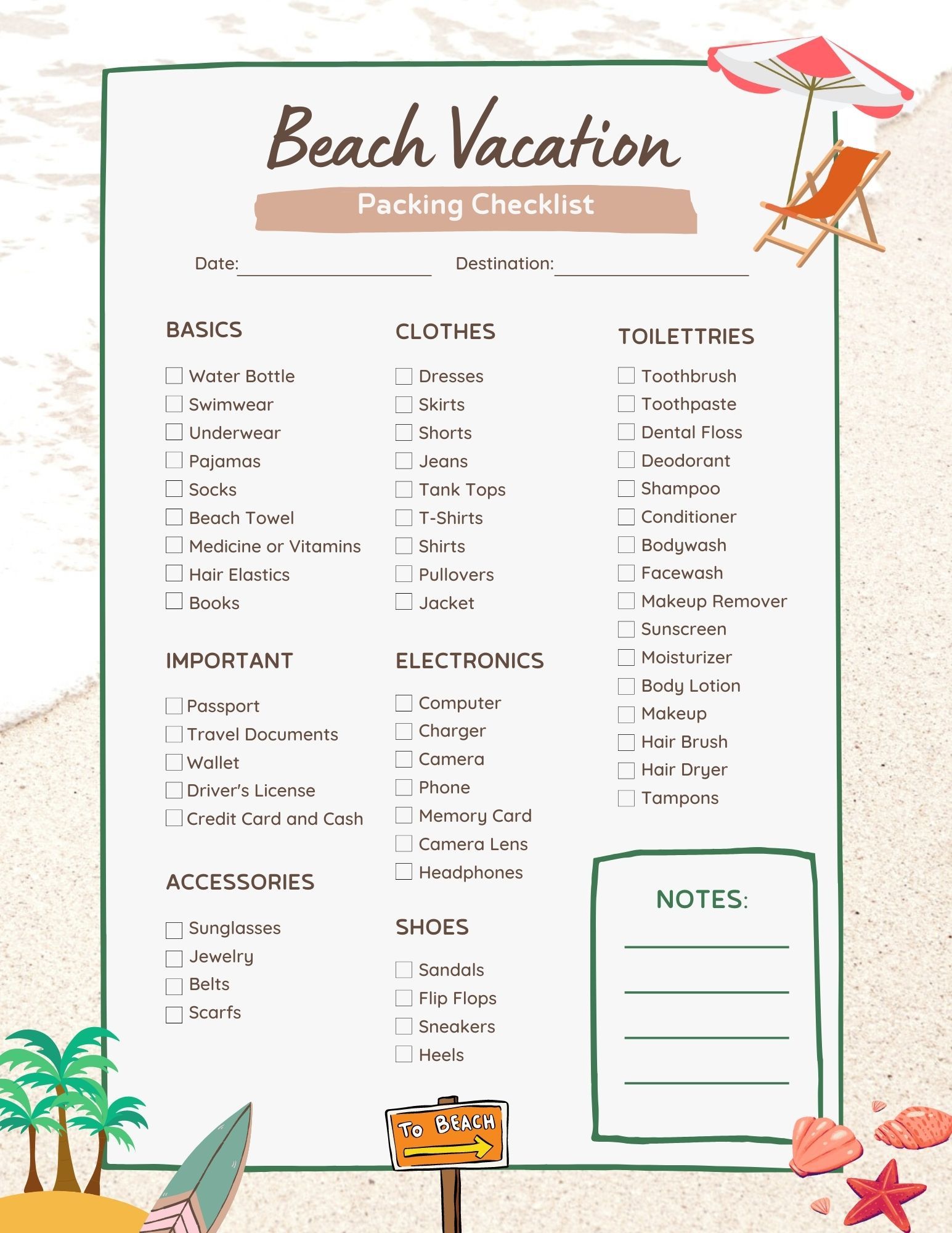 Now that you have our ultimate guide to beach vacation must-haves, you're ready to pack like a pro and make the most out of your trip. Happy travels!
Looking for some more beach inspiration? Take a look at some of our top posts below and get ready to soak up the sun!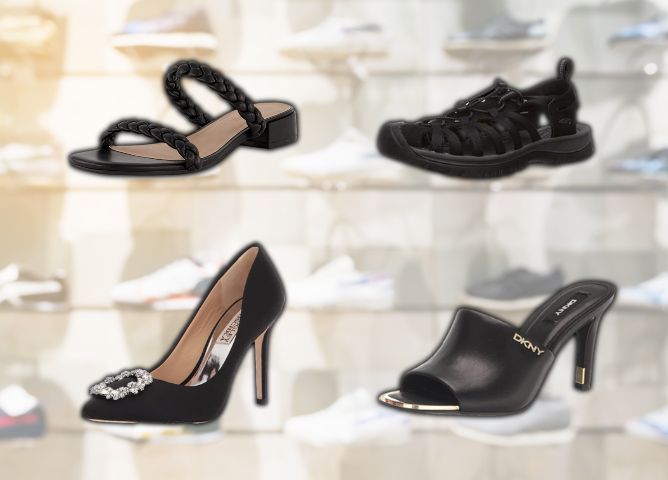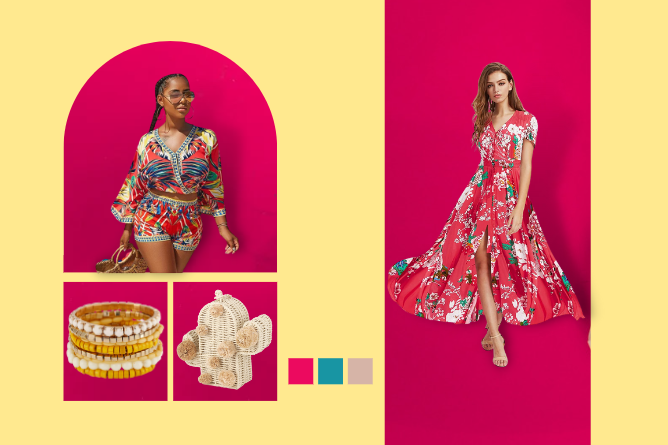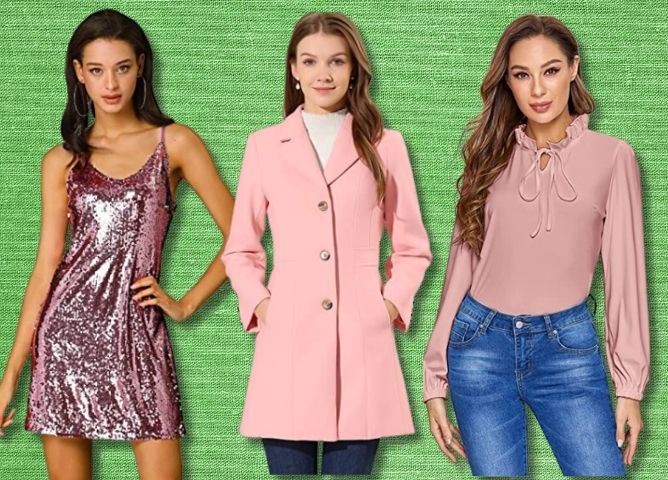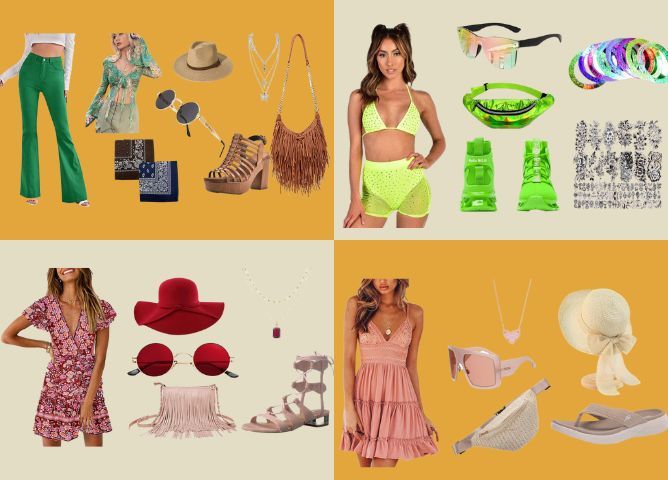 Comments