This post may contain affiliate links, please see our privacy policy for details.
The holiday season is upon us, and nothing brings more cheer than finding the perfect gifts for your loved ones. If you're looking for something extra special to stuff in a stocking this year, look no further! This blog post will give you some ideas on trendy and best beauty stocking stuffers that are budget-friendly and easily found on Amazon.
A Set of Hair Ties in Different Colors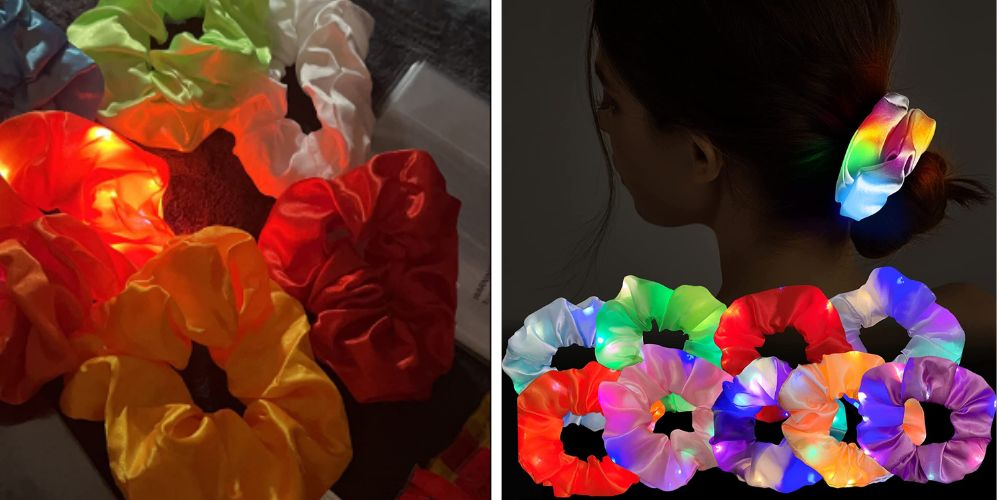 A vibrant set of three hair ties is proof that fashion does not have to come at a high price. These LED light hair scrunchies come in a rainbow of colors, from soft pastels to vivid neons - the options are endless!
With their satin elastic material, these ties provide a secure hold without the dreaded ponytail crimp. And with the sheer amount of ways to style them, these ties will be your go-to accessories for everything from running errands to dressed-up parties.
A Mini Bottle of Hand Sanitizer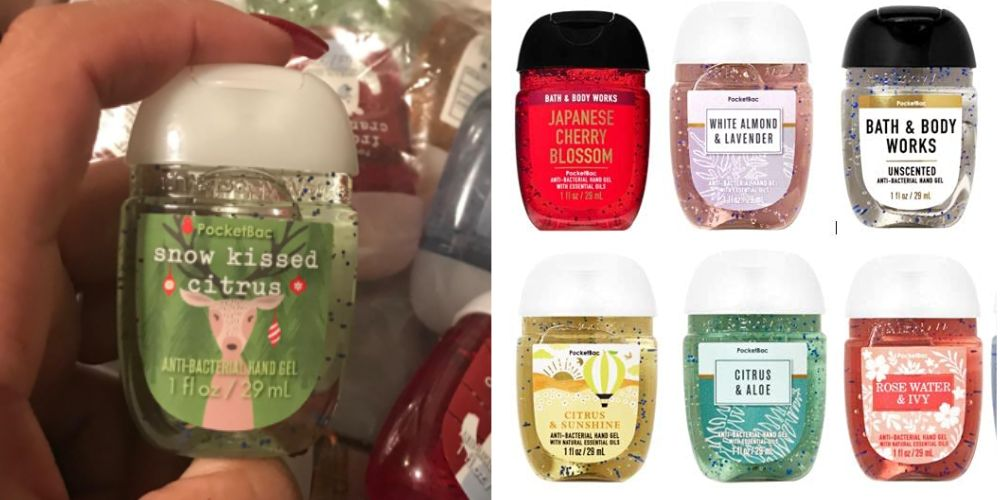 Why deal with pesky germs when you have pocket-size protection at your side? With the Bath and Body Works Anti-Bacterial Hand Gel 10-Pack of PocketBac Sanitizers, your hands can be germ-free wherever you go.
These mini bottles are the perfect size to pop into any bag or pocket, giving you lasting protection against day-to-day threats. Thanks to its enriched formula, you'll stay healthy while keeping happiness and freshness within reach.
Don't wait – fight off germs now and let this handy product take care of the rest!
A Pack of Gum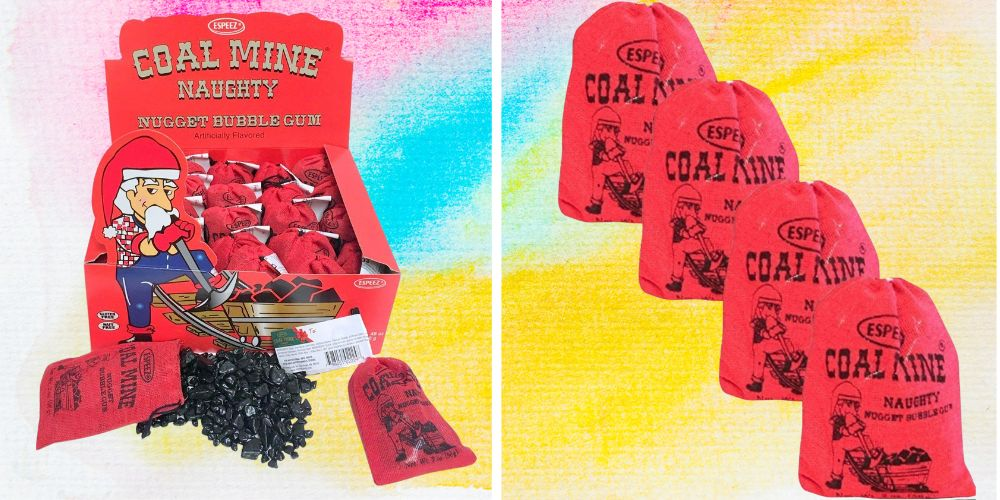 The holidays have arrived and your taste buds are asking for something special! Enter Coal Mine Naughty Black Nugget Bubblegum!
This delicious pack of four bags of gum is ideal for stuffing those holiday stockings with fun. The chewy treat provides a little kick from the spices and boasts an unforgettable flavor.
With a tempting combination of sugar and spice, you'll be sure to keep everyone in the family reaching for more.
So don't leave Santa's stocking empty this year; give him something he won't forget - Coal Mine Naughty Black Nugget Bubblegum.
A Small Tube of Lip Balm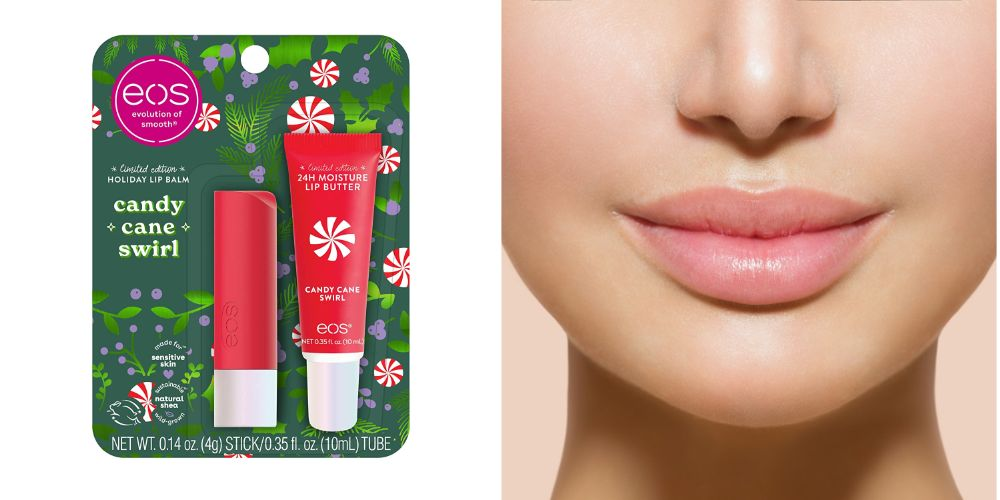 Calling all candy fanatics and lip care aficionados… you won't want to miss out on EOS Lip Balm's seasonal release of their Candy Cane Swirl limited edition! Soften, smooth, and protect your lips with this fragrant flavor that'll wake up your senses. Not only does this lip balm bring the jolly holiday cheer of a candy cane straight to your lips, but it's sure to leave them irresistibly kissable throughout the festive season. Get in on the fun, get your hands on this cutely compact tube... Ready, set, pucker!
A Travel-Sized Bottle of Shampoo & Conditioner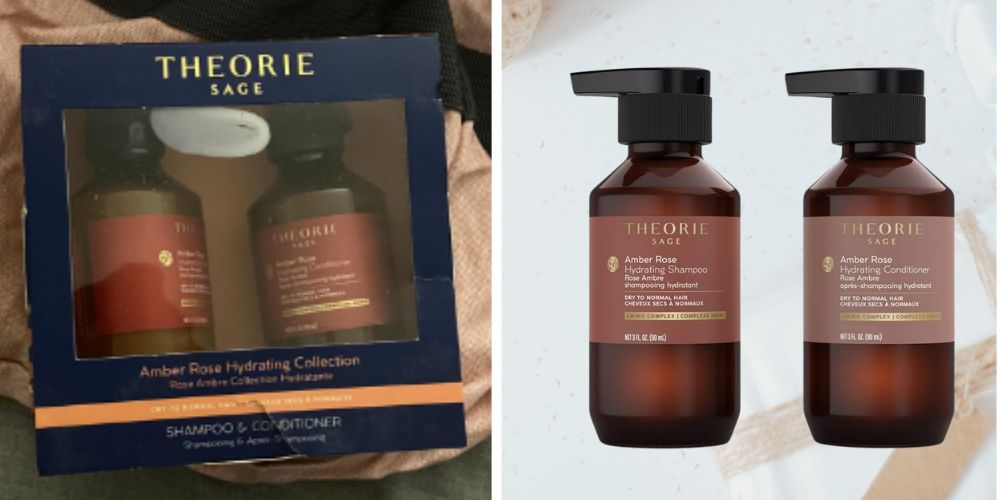 When you're on the go and need to refresh your hair, reach for THEORIE's Amber Rose Travel Set. With just two travel-sized bottles of shampoo and conditioner, you can give your tresses an intense hydration boost no matter where in the world you may be.
The perfect size to slip into a few pockets of luggage or even a purse, this travel set is proof that you don't have to sacrifice luxurious hair care whenever adventure calls.
So book that ticket, pack up those bags, and don't forget THEORIE's Amber Rose travel set – so your hair stays looking fabulous!
An Eyeshadow Palette With a Few Colors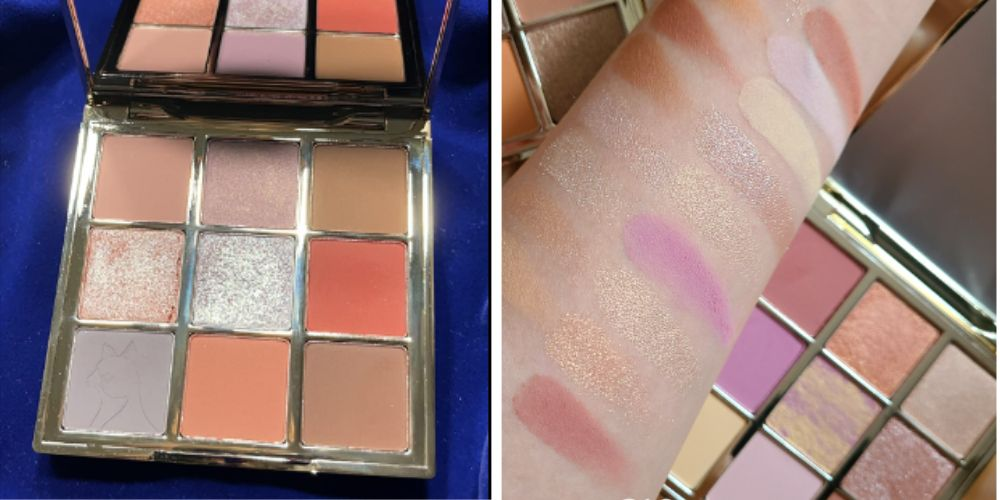 Sprinkle a little sparkle and shine with CATKIN Eyeshadow Palettes! With five or six vibrant colors, CATKIN is the perfect formula for creating an eye-catching look.
Whether you want to add shimmery glamour to your day look or let your eyes dazzle in the night sky, these palettes are sure to deliver long lasting color that will make sure heads turn. A combination of matte and glitter shades gives you the freedom to play with various combinations and explore new looks.
Highly pigmented makeup ensures consistent coverage in one application so your beauty can be elevated for longer periods of time. What's not to love about CATKIN Eyeshadow Palettes? Shine bright and make it amazing!
An Exfoliating Face Scrubber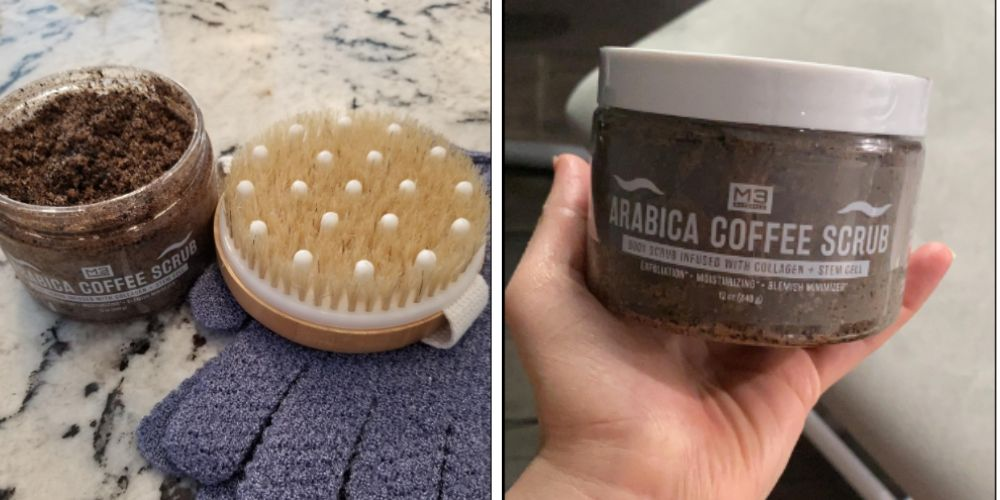 Exfoliating your face has never been easier with M3 Naturals Arabica Coffee Body Scrub with Collagen & Stem Cell! This scrubber helps shed dead skin cells and get rid of the top layer of dull, dead skin enabling you to glow with all-natural radiance.
Natural exfoliators in the formula help to reduce the appearance of pores and other imperfections, while organic emollients help to hydrate and nourish your skin.
Plus, all-natural ingredients like collagen and stem cells work together to help heal and repair damage for a complexion that looks smoother, clearer, and more youthful.
Experience a brighter, healthier-looking complexion with M3 Naturals Arabica Coffee Body Scrub!
An Under Eye Patches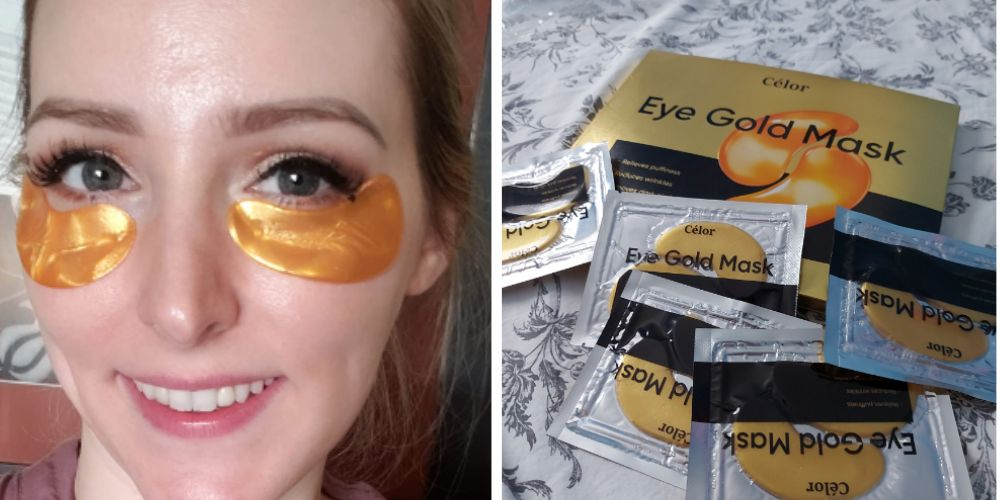 Say goodbye to dark circles with the power of Amino Acid & Collagen! An Under Eye Patches (20 Pairs) is exactly what you need to not just reduce dark circles, but also rejuvenate and nourish the delicate skin around your eyes. These luxurious eye masks are perfect for an at-home beauty spa experience, leaving you refreshed and glowy. Just pop them on after a long day and let its natural ingredient goodness soak into your skin – dark circles won't stand a chance!
A Shea Butter Hand Cream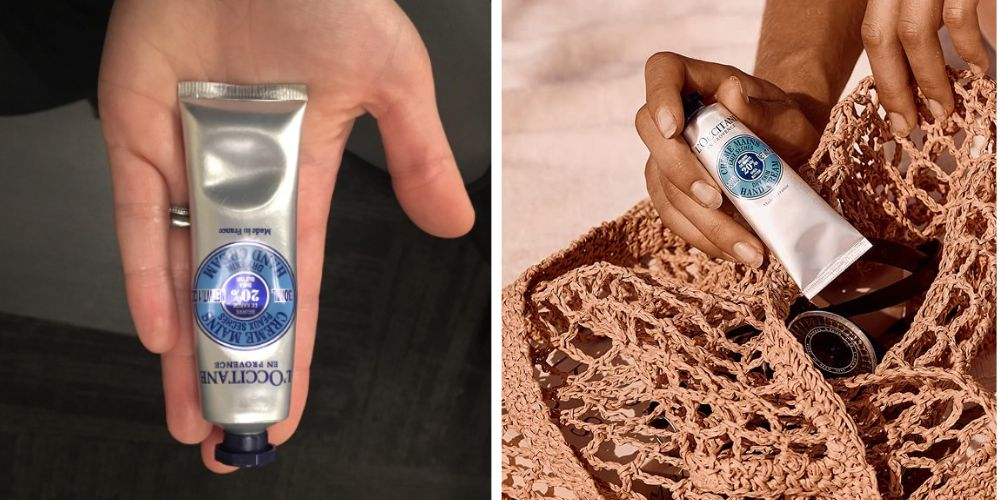 Give your hands the care they deserve with L'Occitane Shea Butter Hand Cream! Rich shea butter is formulated into a luxurious, creamy formula that will nourish and soften hard-working hands.
No matter your lifestyle — from tending to a garden to working out regularly — this shea butter hand cream will quickly become part of any beauty routine.
The travel sized version makes it easy to keep skin moisturized on-the-go, and it's perfect as beauty stocking stuffers for special occasions. Pamper yourself and feel great with the shea butter hand cream from L'Occitane!
An Dark Spots Corrector
Are you looking for the perfect beauty stocking stuffer to slip into your loved one's holiday presents this season? Look no further than PearlBright Dark Spot Remover!
This natural skincare product contains a powerful combination of Licorice, Mulberry Extract, and Arbutin to help reduce dark spots safely and effectively on not just faces, but also more sensitive areas of the body like underarms, elbows, and privates.
Create an at-home spa-like experience with a pampering session that includes applying this dark spot corrector--you'll be sure to see results in no time!
A Loose Setting Powder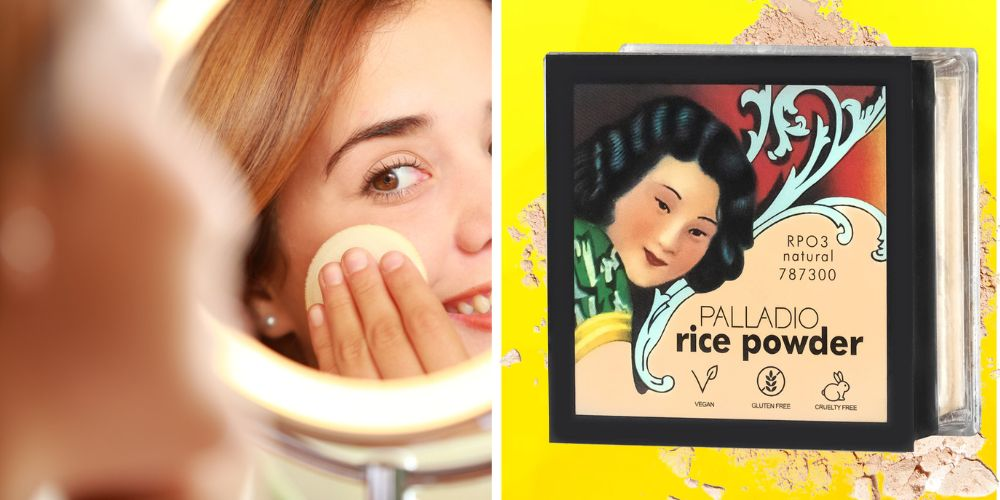 For beauty stocking stuffers this season, Palladio Rice Powder is a perfect choice. This natural, loose-setting powder absorbs oil and leaves your face looking and feeling smooth all day long.
Its ability to help make your foundation last longer ensures you're always looking flawless and fresh - no more needing to worry about mid-day touch-ups! The confidence of guaranteed beauty that lasts all day makes Palladio Rice Powder an ideal beauty investment.
An Eye Cream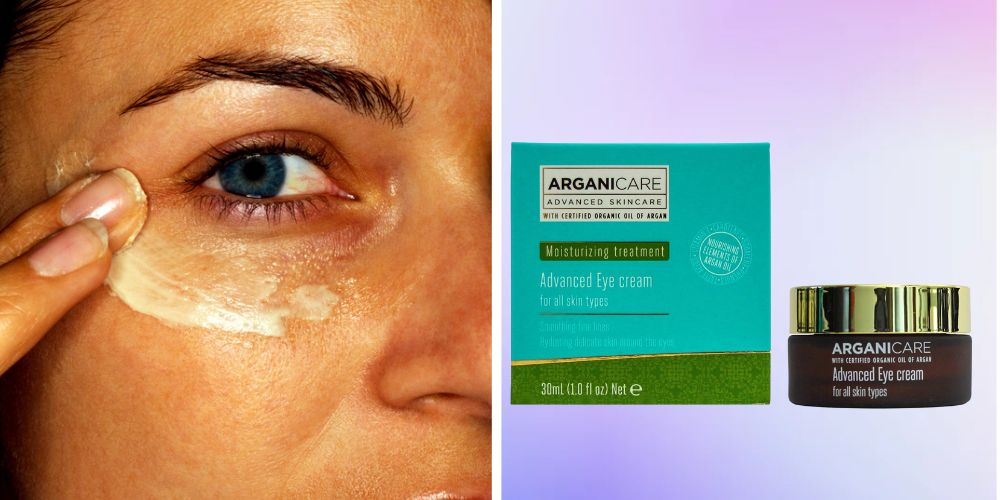 Get ready to check off your holiday shopping list and stock up on stocking stuffers with Arganicare Advanced Eye Cream!
This nourishing, argan oil-infused eye cream is the perfect gift for anyone searching for a little extra TLC during the holidays. The soothing formula contains Vitamin E and anti-oxidants, so you can rejuvenate tired skin with just a few swipes of this luxuriously replenishing eye cream.
Whether you're shopping for yourself or someone special - make Arganicare Advanced Eye Cream part of your holiday season!
A Mascara & Eyeliner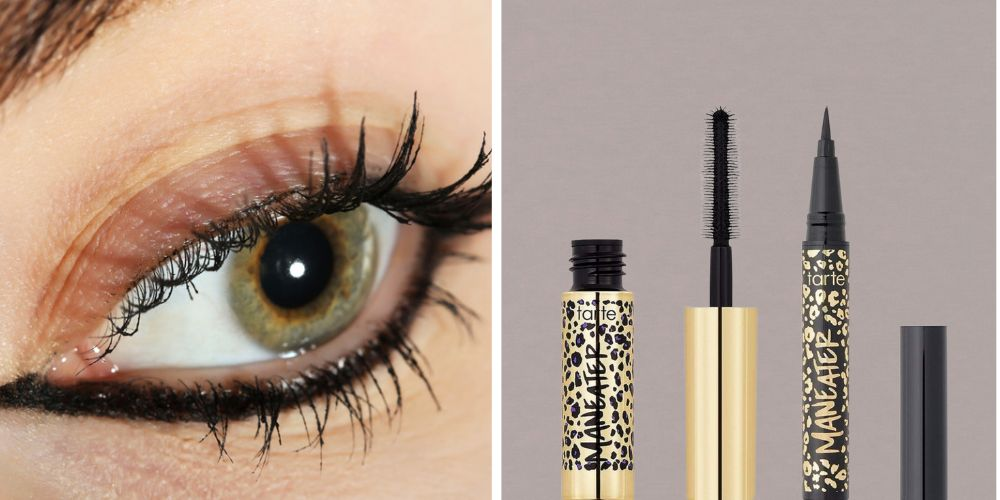 Everyone has a stocking-stuffer go-to for the holidays, but why not switch things up this year with Tarte Travel Size Maneater Mascara & Liquid Eyeliner?
This duo is an ideal stocking stuffer for any beauty queen in your life, perfect for anyone who loves to express themselves with bold and daring makeup looks.
Incorporating an easy glide formula and intense volume, the mascara creates sultry appeal with voluminous lashes and the eyeliner adds expert precision for statement looks.
With its full-size performance in a travel size package, it's a stocking stuffer that will be sure to delight!
A Parfum Fragrance Spray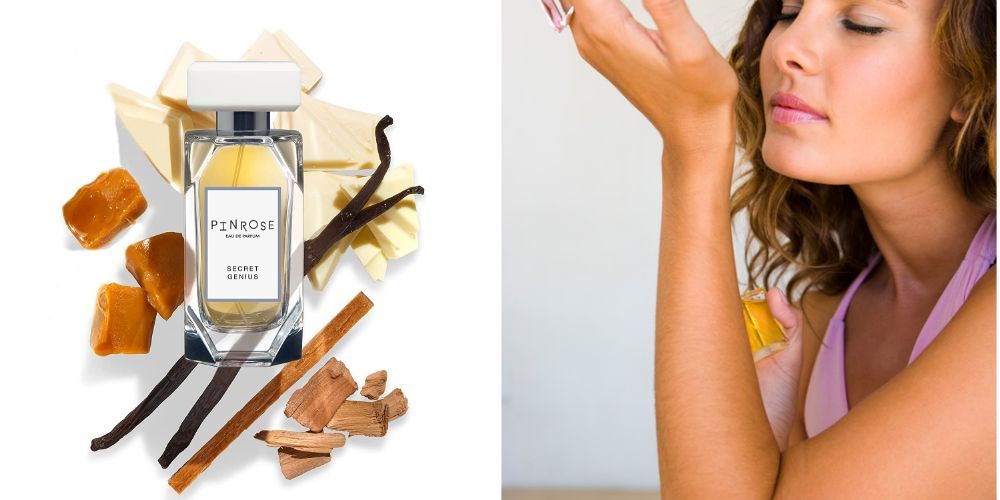 PINROSE Perfumes Secret Genius is a sweet yet salted, exotic blend that's perfect for all beauty queens. A tantalizing aroma of salted caramel is infused with an entrancing combination of Madagascan vanilla, sandalwood, jasmine, and bergamot to create a truly mesmerizing scent.
Whether you're stocking stuffers for your closest friends or treating yourself after a long day, PINROSE Perfumes Secret Genius will provide a luxurious escape.
With its clean, vegan, cruelty-free, and hypoallergenic ingredients it's the perfect addition to any fragrance wardrobe.
Final Thoughts
No matter what your budget is this holiday season, there are plenty of tiny yet trendy beauty stocking stuffers that can bring joy to your loved ones without breaking the bank!
From facial massagers to manicure/pedicure sets - there are so many options available on Amazon that won't disappoint any beauty lover you know!
So go ahead and start shopping so you can check off everyone on your list! Happy Holidays!
Comments