This post may contain affiliate links, please see our privacy policy for details
Looking for the hottest holiday toys? We've got you covered.
With the holiday season in full swing, it's time to start thinking about what gifts to buy for your loved ones.
Are you looking for the hottest toys that will be sure to please? We want to help you find the best toy trends for your kids.
If you're looking for the perfect toy to bring a smile to your little one's face, then you're in luck.
We've done the work for you and scoured the internet to compile a list of the best holiday toys for 2022. From classic board games to robotics kits, whether you're shopping for a toddler, pre-teen, or teen, there's something on this list for everyone.
Come and check out our holiday toy guide!
How We Choose
Shopping for holiday toys can be a daunting task. With so many options out there, it can be hard to know which one will make your little ones' eyes light up with joy. But don't worry—there are a few tips and tricks you can use to find the best holiday toys that will bring that "oh wow" factor to your gift-giving this year.
Do Your Research
Before you even set foot in a store or load up an online shopping cart, take some time to research the latest and greatest holiday toys on the market. Pay attention to customer reviews and ratings, as well as what industry experts have to say about a particular toy or game.
This is especially important if you're buying for an older child who has specific interests or preferences. Knowing what's out there and what other people think of a toy can help you narrow down your choices and make sure you're getting something special for your kiddo.
Think About Your Kiddo's Interests
Once you've done the research, take some time to think about what your little one loves most. Holiday toys should not only be fun but also educational, so consider how they might help further their development.
Is your toddler into puzzles? Maybe they would love a shape sorter! Is your preschooler obsessed with dinosaurs? Look for something like Playmobil's Jurassic World Dinosaur Adventure Set! When in doubt, ask them directly—they may have already seen something they really want and have been hinting at it!
Look For Quality Construction
The last thing you want is for your kiddo's new favorite toy to break after just a few uses. That's why it's important to look for toys with quality construction when shopping around—especially if they are going under the tree this year!
Check that all of the pieces fit together securely and that any electronic components work properly before making your purchase. If possible, try out any games or activities yourself so that you know exactly what kind of experience they'll be having with the toy before gifting it.
So this holiday season, there's no need to stress about scouting out the best presents for your friends and family. After countless hours of scouring the market for the greatest gifts this season, we've come out with our top picks that your kids and family members will love!
With our expert tips on which toys are sure to hit this year, you'll be able to get through your holiday shopping in record time. So what are you waiting for? Let's dive in and pick out some amazing gifts this season!
Best Holiday Toy for Older Kids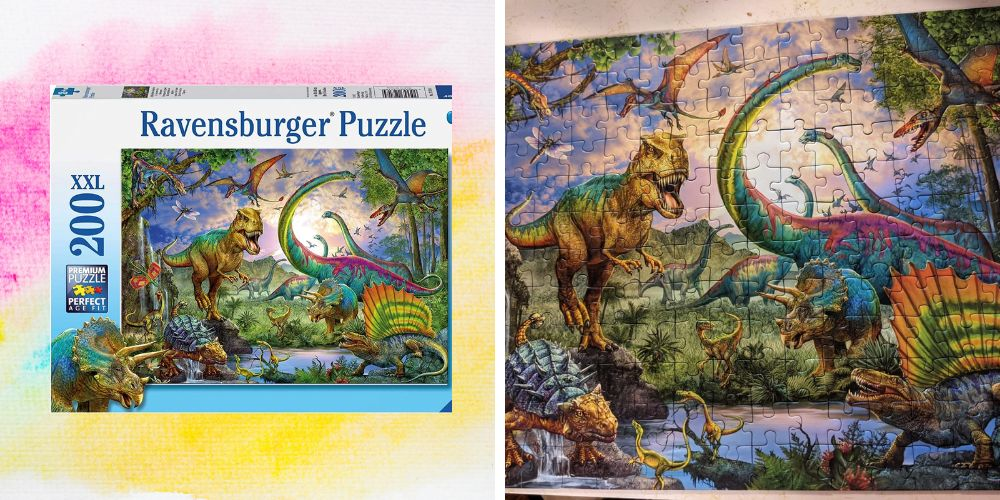 Why We Love It
Puzzles are the perfect way to engage your imagination and boost creativity, no matter what age you are!
As your little one pieces together their puzzle, they will be developing crucial skills such as concentration and creativity.
Not only are puzzles fun, but they can help with problem-solving, fine motor skills, hand-eye coordination, and more!
What You Should Know
Ravensburger puzzles are crafted from an exclusively developed, extra-thick cardboard with a fine linen-structured paper giving them a glare-free finish.
This 200-piece dinosaur puzzle will amaze and delight kids who love the challenge of puzzling!
They'll be transported to a magical world as they piece together giant dinosaurs roaming in a lush, green valley.
Best Toy for Ages 4 and Up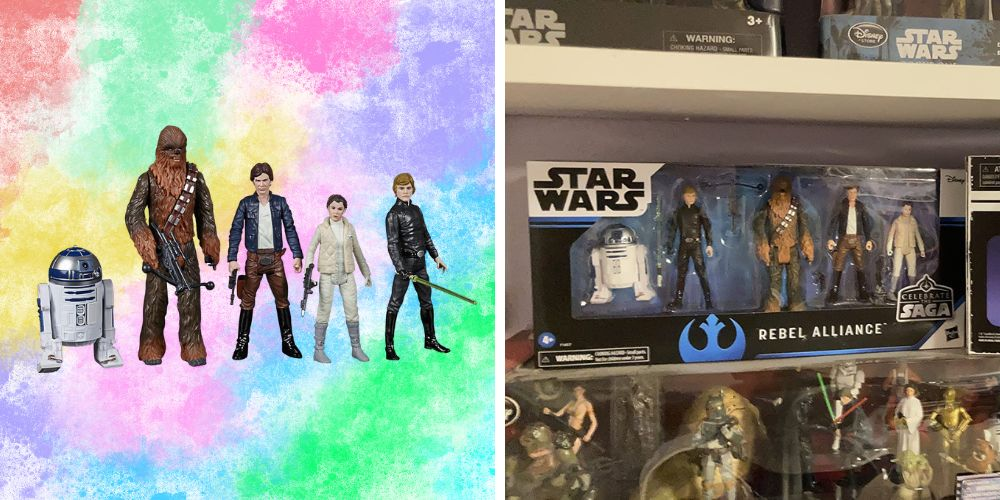 Why We Love It
Let your little ones relive the epic battles and adventures of their favorite Star Wars characters! With these action figures, they surely can create all the daring and exciting moments from a galaxy far, far away.
This hot toy includes five action figures with multiple points of articulation - iconic characters like R2-D2, Han Solo (Bespin), Princess Leia (Hoth), Chewbacca, and Luke Skywalker (Jedi Knight).
What You Should Know
This 3.75-inch-scale action figure set 5-pack is a must-have for your holiday toys list. With five of the most popular Star Wars characters flawlessly crafted in authentic detail, this set brings the world of the Star Wars saga to life.
Kids and collectors alike will love recreating their favorite moments from the movies with these amazing figures featuring articulation and customizable accessories.
Best Holiday Toy for 18+ Months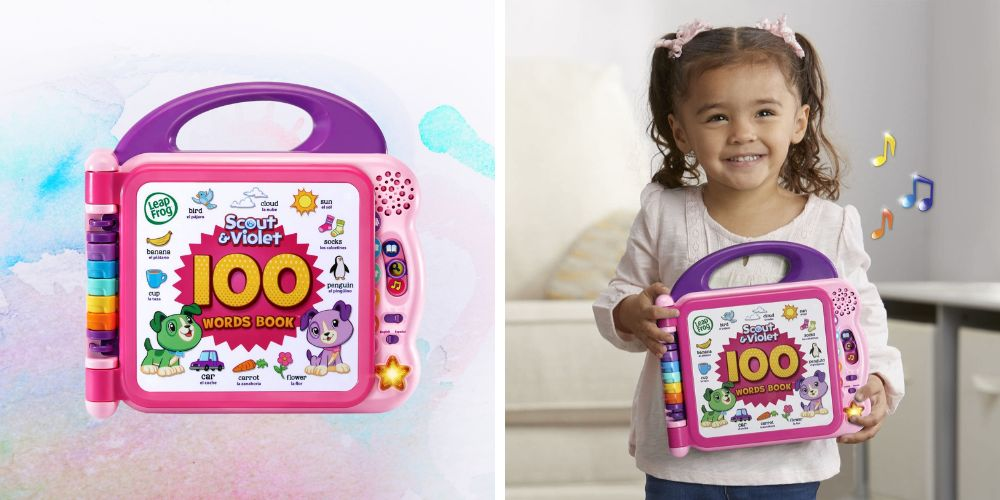 Why We Love It
Welcome to the world of learning and adventure with the LeapFrog Scout and Violet 100 Words Book!
With fun stories, activities, and more, this book will help develop early reading skills while giving children hours of imaginative play.
What You Should Know
It features interactive pages that come alive with music and sound effects when touched, letting kids explore new vocabulary words in an engaging way.
This book is designed for toddlers aged 18 months and up, to help introduce them to some basic words from an early age.
Best Toy for 1 to 3-Year-Old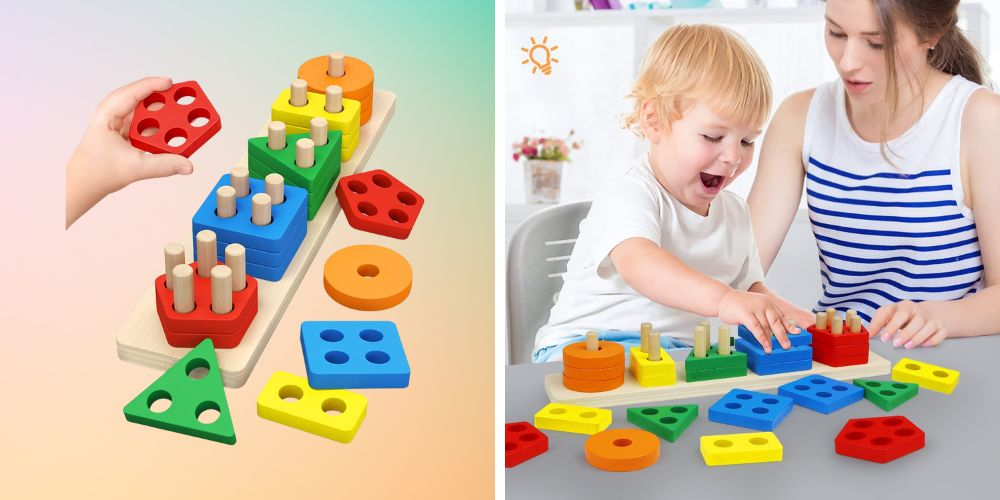 Why We Love It
This children's wooden sorting and stacking puzzle will captivate and challenge your little ones for hours! The 20 pieces feature blocks of five distinct colors and five geometric shapes, encouraging the development of problem-solving and fine motor skills.
With this fun-filled educational tool, your kids can arrange their pieces according to color or shape - or mix them up to create unique patterns!
What You Should Know
This toddler shape puzzle is an essential tool for parents looking to give their child a head start with important educational concepts like geometry and color recognition.
Your toddler can spend hours playing with this colorful sorting game, developing their hand-eye coordination skills as they stack different shapes in the correct order.
Best Toy for Little Boys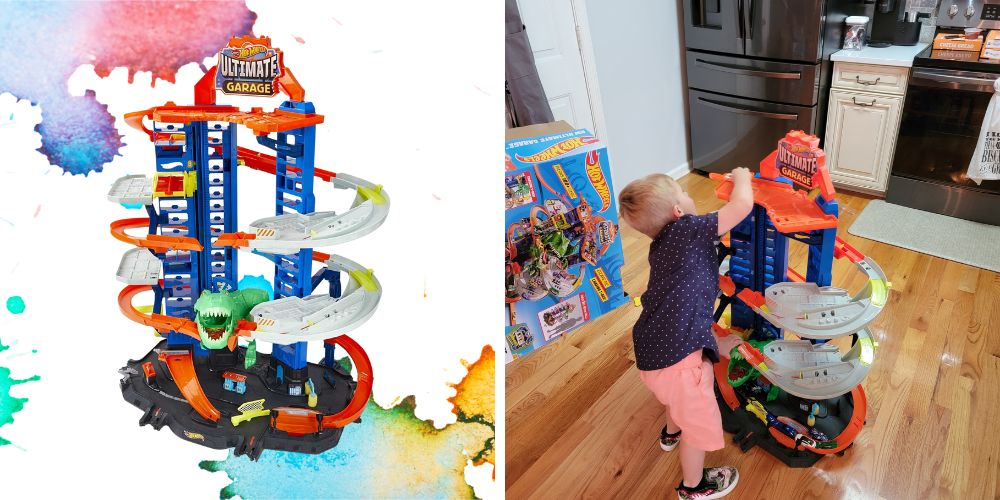 Why We Love It
Take your child's playtime to the next level with the Hot Wheels Track Set, Ultimate Garage Toy Vehicle Playset With Moving T-Rex Dinosaur!
It is an exciting combination of motorized track set features and dinosaur adventures that will keep your little one entertained for hours on end!
What You Should Know
This playset features an impressive vertical tower with parking and storage space for up to 100 of your favorite Hot Wheels vehicles.
The set also includes an awesome track that twists through the tower, allowing kids (or grown-ups) to race their cars down around curves and steep plunges, creating thrilling experiences every time.
Best Dinosaur Toys for Kids Ages 7 and Up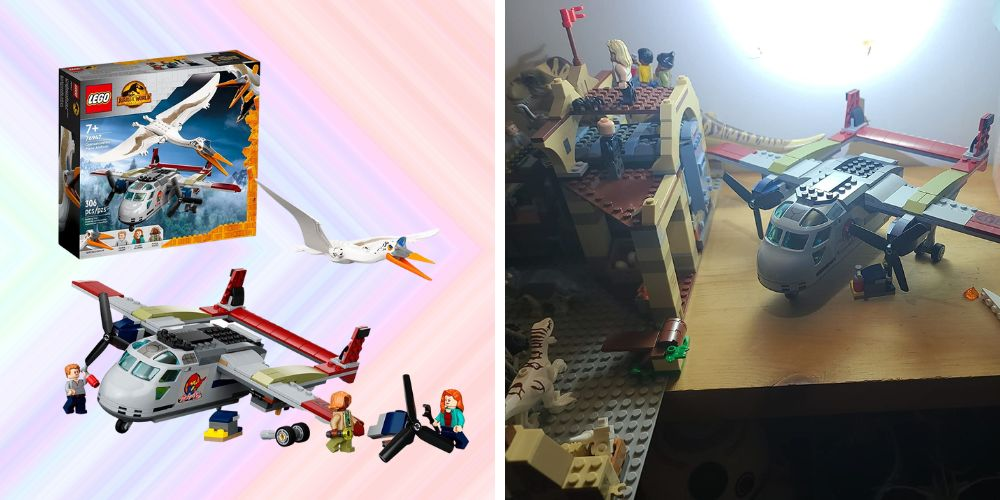 Why We Love It
The LEGO Jurassic World Dominion Quetzalcoatlus Plane Ambush 76947 Dinosaur Building Toy is the perfect way for your child to foster their creativity!
This innovative set comes with an impressive 464 pieces, allowing kids to build a dinosaur plane ambush complete with a buildable quetzalcoatlus dinosaur figure.
What You Should Know
This comes with an airplane that fits up to 3 mini figures in its cockpit and spinning props for added drama.
This set has detailed, step-by-step building instructions incorporating the mini figures of Owen Grady, Claire Dearing, and Kayla Watts, together with the buildable fire extinguisher and flashlight and wrench accessory elements, which offers an imaginative platform for storytelling.
Best Holiday Toy for Paw Patrol Fanatic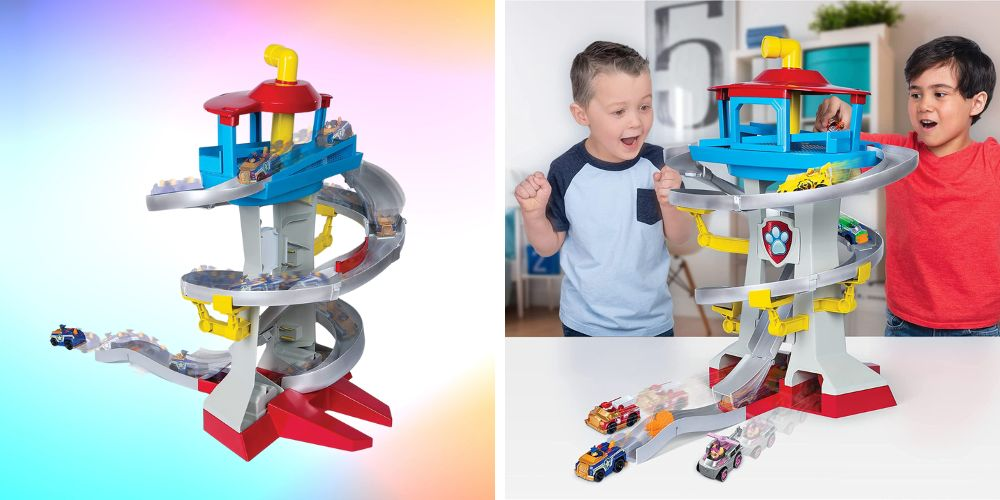 Why We Love It
Bring the heroic adventures of Paw Patrol to life with this ultimate True Metal Adventure Bay Rescue Way Playset! It comes with two exclusive die-cast vehicles for even more realistic playtime.
With this interactive playset, children can launch up to six True Metal vehicles at once and watch as they speed off on their rescue mission!
What You Should Know
This playset captures all of the excitement and action that kids love, with 500+ pieces including metal vehicles and figures they can use to recreate their favorite rescue missions.
And with a large track system made up of three levels that connect to form an awesome cityscape, kids can explore Adventure Bay in a whole new way.
Best Plush Doll for Babies and Toddlers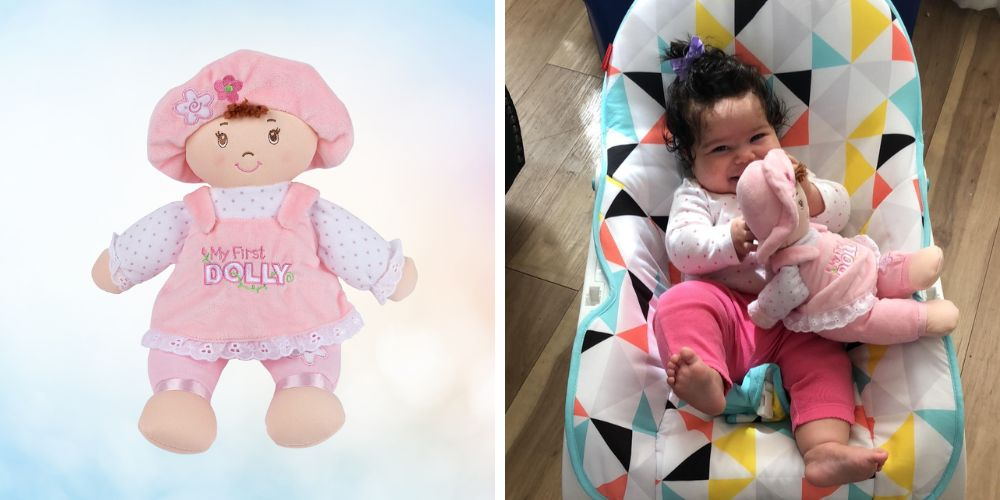 Why We Love It
This absolutely adorable 13" doll is the perfect companion for any little one.
With her tuft of light brown hair and her frilly pink-and-white dress with "My First Dolly" embroidery, she's sure to delight any child.
What You Should Know
This baby doll is conveniently machine washable and perfect for small kids.
To top it off, this doll also comes with a matching pink hat adorned with embroidered flowers that your little one can take anywhere!
Best Holiday Toy for the Whole Family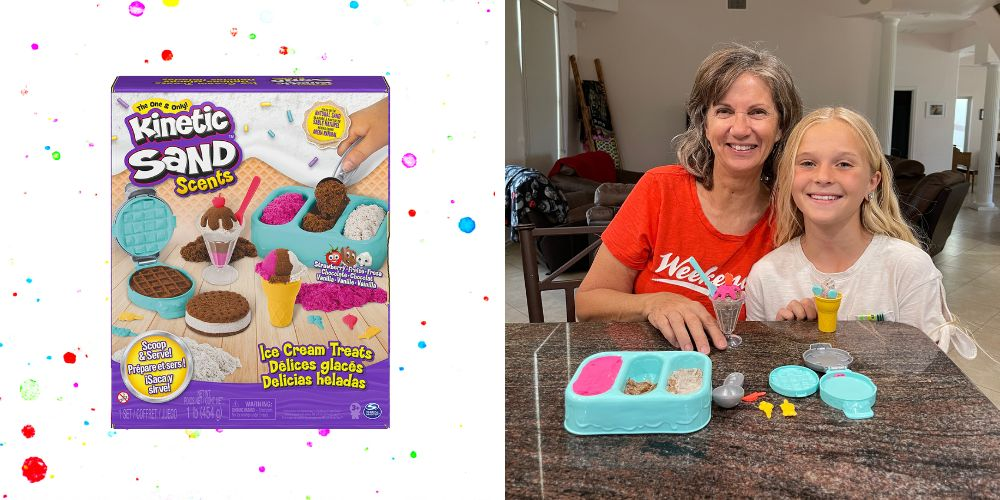 Why We Love It
The Kinetic Sand Scents Ice Cream Treats Playset is the ultimate sensory delight. Create fun ice cream creations with these three colors of all-natural scented play sand that really smells like real ice cream!
Innovative, mess-free kinetic sand is easy to shape and mold, so you can create your favorite frozen treats at any time.
What You Should Know
Kids of all ages will love playing with this creative toy, as it encourages exploration and imagination while engaging their senses in a unique way.
With a freezer-style tray, scoop, sundae cup, spoon, cone, press, and 6 topping accessories included in this set – your kids have all the tools necessary for creating amazing desserts!
Best Toy for Little Girls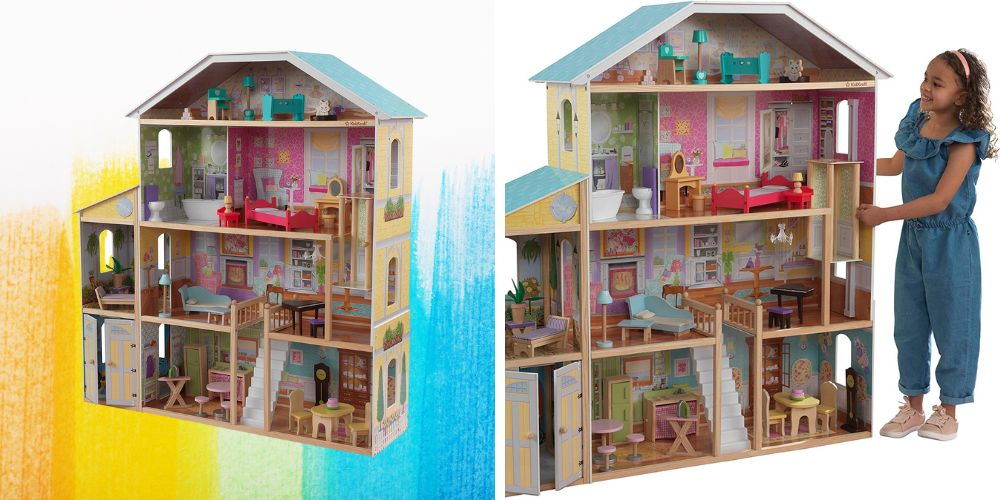 Why We Love It
The KidKraft Majestic Mansion Wooden Dollhouse is an amazing gift for imaginative play!
This 4-and-a-half-foot tall dollhouse offers endless possibilities for imaginative play.
What You Should Know
Bigger than your average dollhouse, it comes with 34 pieces of furniture and accessories for hours of hands-on fun.
The four levels, eight rooms, and winding staircase make this a must have toy for any creative youngster.
Best Toy for Pre-Teens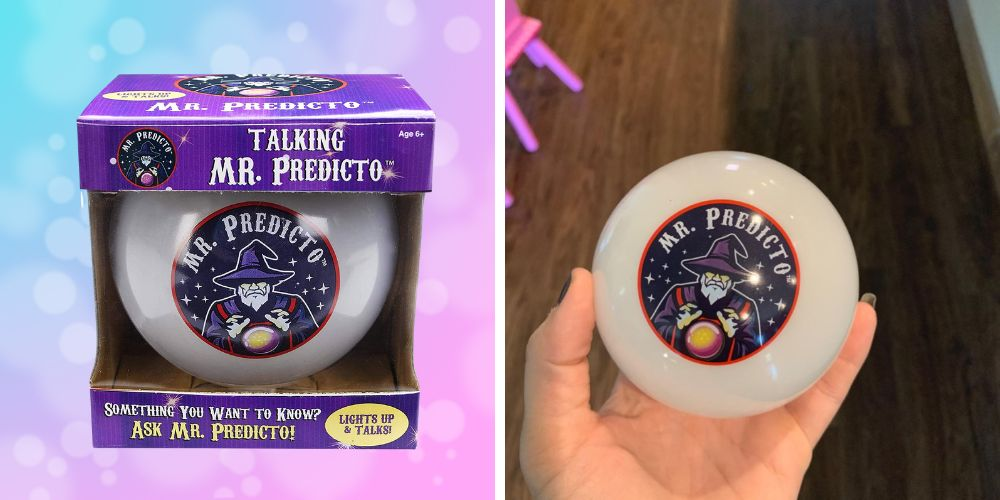 Why We Love It
With Mr. Predicto, your future will be revealed in a fraction of a second! Amazingly accurate and surprisingly insightful, Mr. Predicto is the ultimate truth-teller - nothing gets past him!
He will leave you amazed and mesmerized as he accurately predicts accurate YES or NO responses to your questions.
What You Should Know
Mr. Predicto is not as arbitrary as an ordinary magic ball. As you enjoy his eerie answer, the flashing lights move to the music and haunting sound effects.
Children & adults will thoroughly enjoy talking to his magical crystal ball a big fan of tarot card reading, palm reader, or a gazer into a crystal ball.
Best Holiday Toys FAQs
What's the toy for kids of the year?
The hottest toy of the year has to be the new interactive robot, Zoomer. It's a robotic pet that kids can control with their voices and gestures. It's so much fun and kids absolutely love it! Plus, it's educational too!
What is the #1 best-selling toy?
The LEGO Classic Creative Box is the best-selling toy of all time! It contains a variety of colorful bricks and pieces that let kids build whatever their imaginations can create. With endless possibilities, this classic set is sure to provide hours of fun and entertainment for children of all ages!
What are the latest toys for Christmas?
This Christmas is sure to be full of fun with the latest toys!
From the new Nintendo Switch Lite to the Fingerlings Untamed Dino Cage, there's something for everyone.
For tech lovers, there are AI-powered robots and drones.
For those who love classic games, there are board games like Monopoly and Jenga. And for creative kids, art supplies and crafting kits are a must-have!
What are the hottest Christmas toys?
This year, the hottest Christmas toys are definitely the new Nintendo Switch Lite and the FurReal Cubby. Both of these toys have been flying off the shelves and are sure to be a hit with kids this holiday season!
What toys are going to be worth money in the future?
Collectible toys from popular franchises like Star Wars, Marvel, and Disney will likely be worth a lot of money in the future.
Vintage toys from the 80s and 90s are also increasing in value as nostalgia for those decades grows. It's really exciting to think about what kind of treasures may be discovered in the years to come!
Best Holiday Toys For You
It's never too early to start preparing for the holidays. With this guide, you now have the knowledge to make sure your kids are happy and entertained this holiday season.
You can't go wrong with some of these classic favorites, or perhaps something new and innovative! You can pick a toy that will help them develop their skills, set off their imagination, or just give them some good old fashion fun.
Now that you know what toys are best for your kids, it's time to go shopping to your go-to toy market!
No matter what you decide to get them, don't forget that the most important gift of all is your love and support.
Other Posts You May Like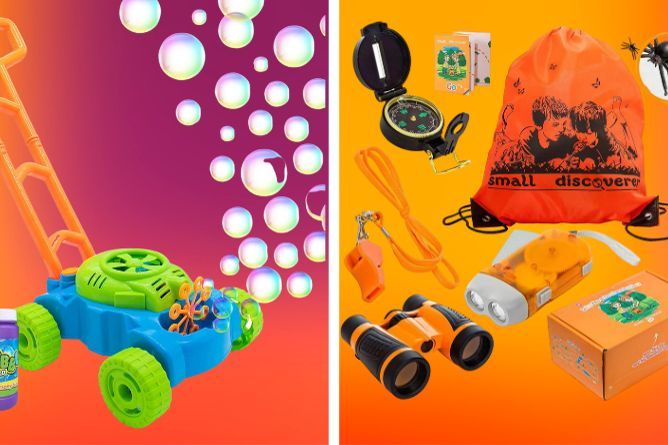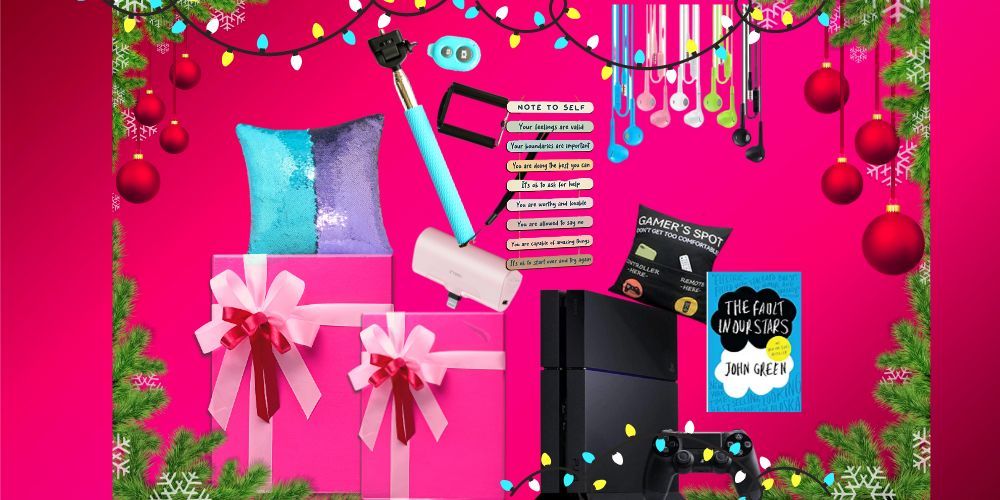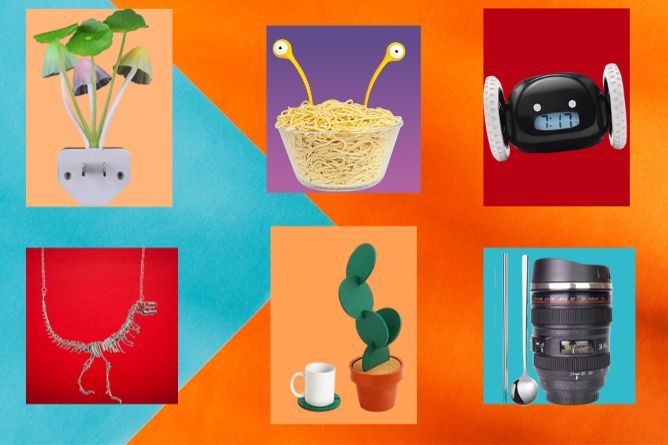 Comments