This post may contain affiliate links, please see our privacy policy for details.
In this special edition of our blog, "Splurge-Worthy: Best Luxury Gifts Under $50," we're diving into an exquisite collection of high-end treasures that won't break the bank. Imagine the delight of gifting something truly luxurious without stretching your budget! From the glitz of a Sephora makeup set to the practical elegance of Le Creuset cookware, we've scoured the market for items that deliver opulence at a fraction of the price.
These aren't just gifts; they're expressions of thoughtfulness and style. Whether you're looking for something to pamper a beauty enthusiast, impress a culinary connoisseur, or surprise a fashion-forward friend, our curated list has something for everyone. So, buckle up for a journey through a world where luxury meets affordability, and discover how to make your loved ones feel special without spending a fortune.
Glitz and Glam Makeup Set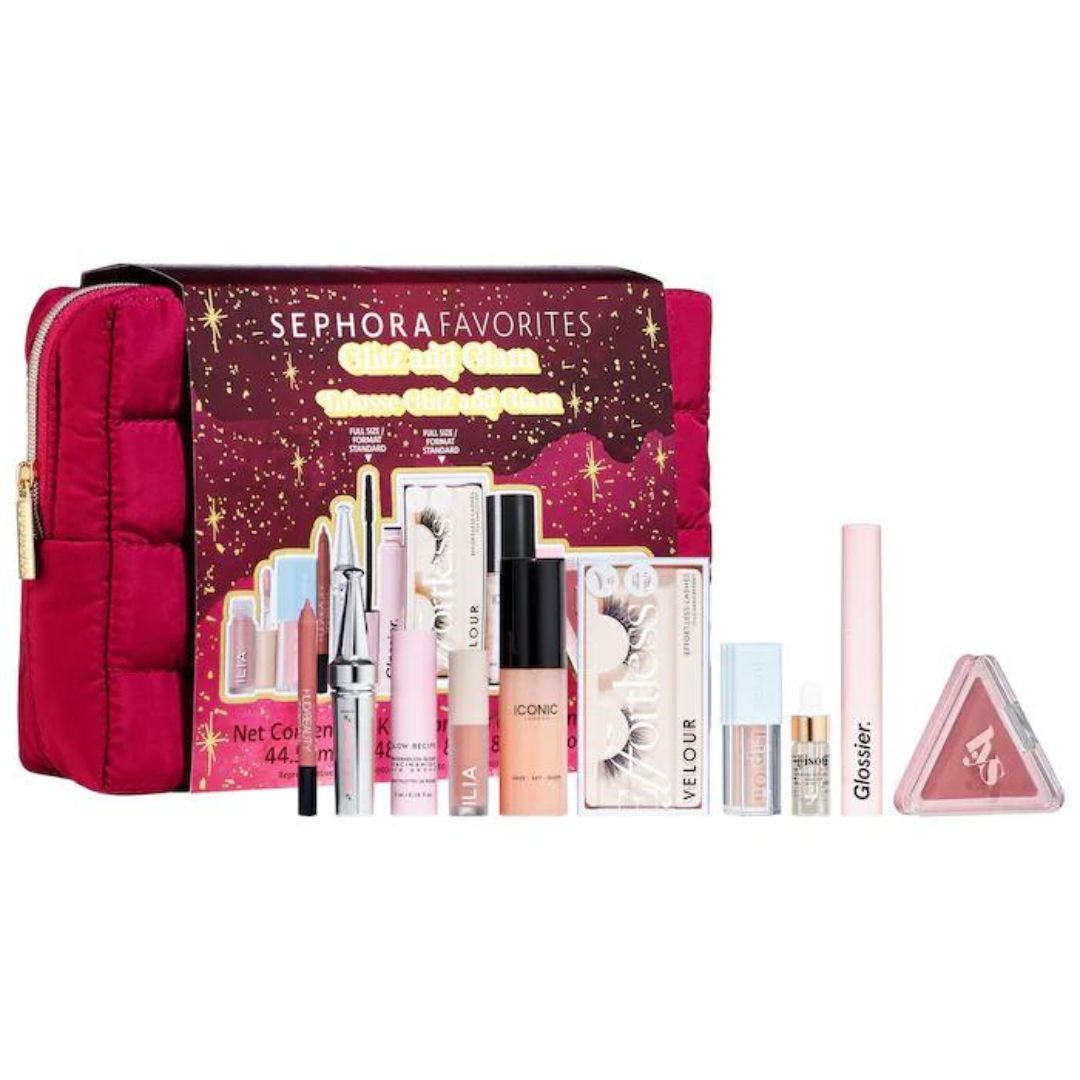 Shop Sephora
Unwrap a world of beauty with this dazzling Sephora makeup set, a treasure trove of must-haves. It's not just about value, it's a journey into the heart of glamour. Inside the shimmering travel bag, you'll find an array of 10 handpicked products from trendsetting brands like Glossier and Huda Beauty, making every application an experience to cherish.
Leila Convertible Wristlet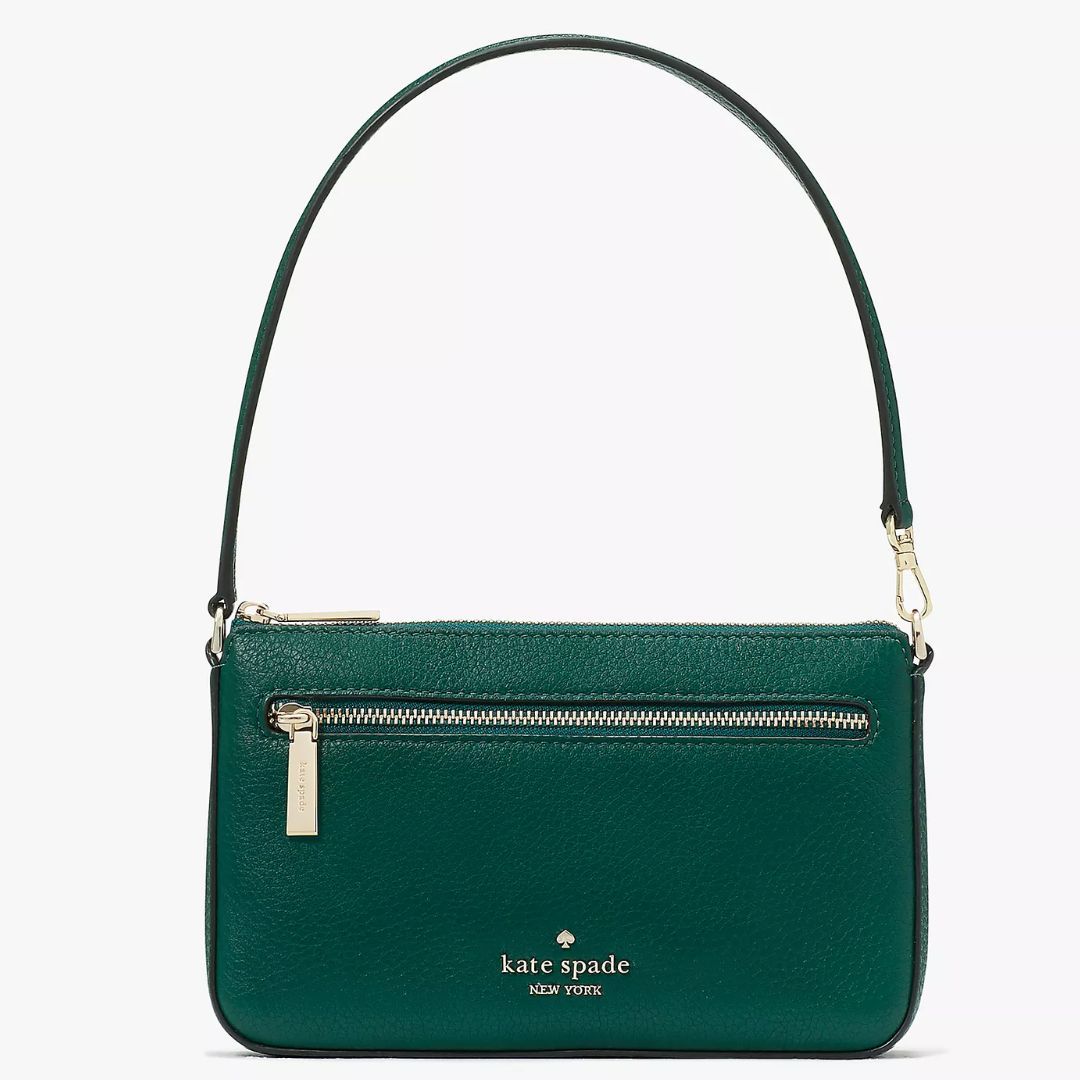 Shop Kate Spade Outlet
Discover the secret of savvy Kate Spade enthusiasts at their outlet stores. This Leila Convertible Wristlet isn't just a bag, it's a fashion statement with a twist. It seamlessly transforms from a chic top handle to a trendy wristlet, all while keeping its luxury aura at an unbelievably affordable price - a true hidden gem for your special someone!
Calvin Klein IN2U For Him Eau de Toilette Spray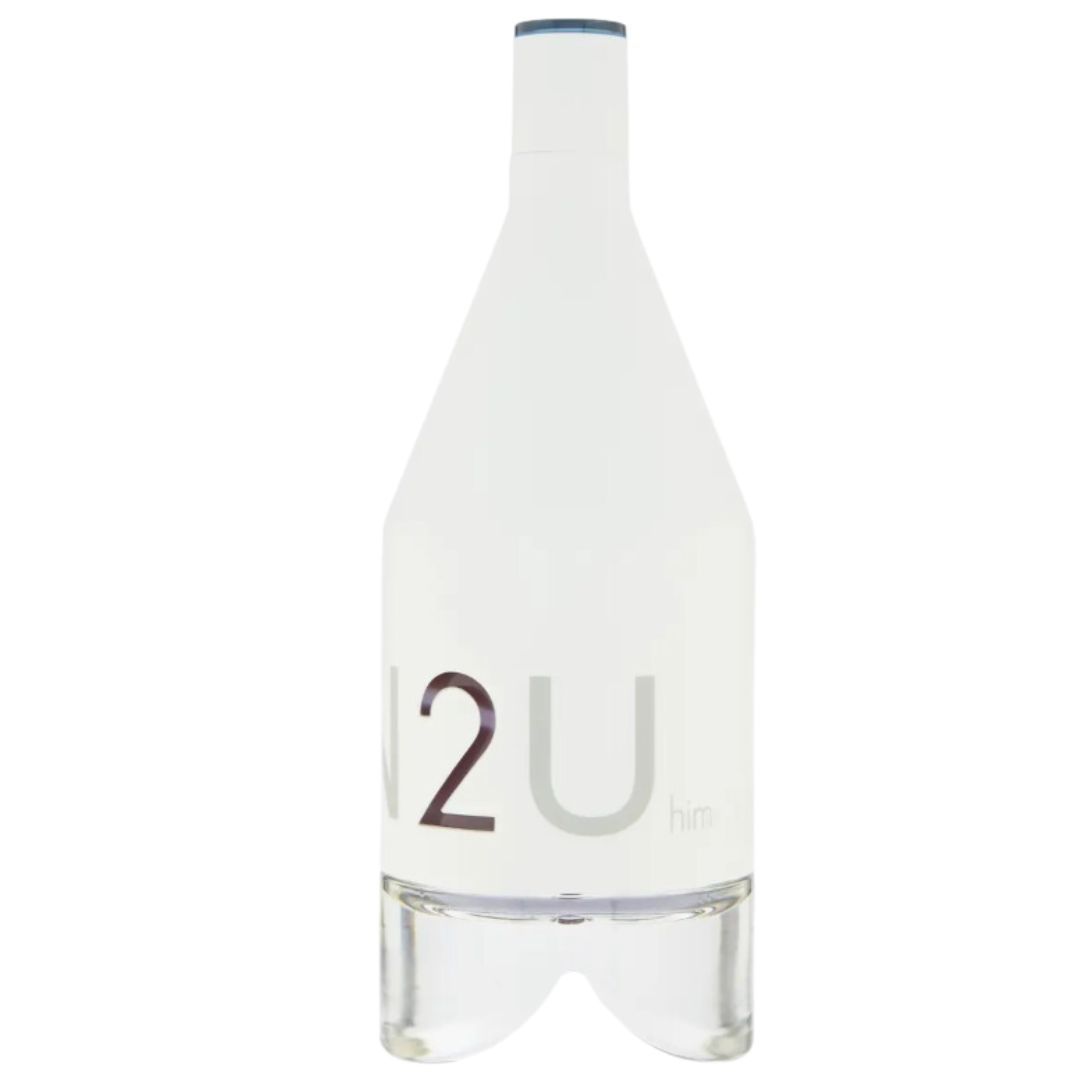 Shop Nordstrom Rack
Have a guy in your life that needs a new scent? Envelop him in the captivating essence of Calvin Klein IN2U, a scent that intertwines the spicy with the sweet, creating a fragrance narrative that lasts beyond the holiday twinkles. It's more than a gift, it's an olfactory adventure that he'll eagerly embark on, day after day.
Maeve Short Faux-Leather Texting Gloves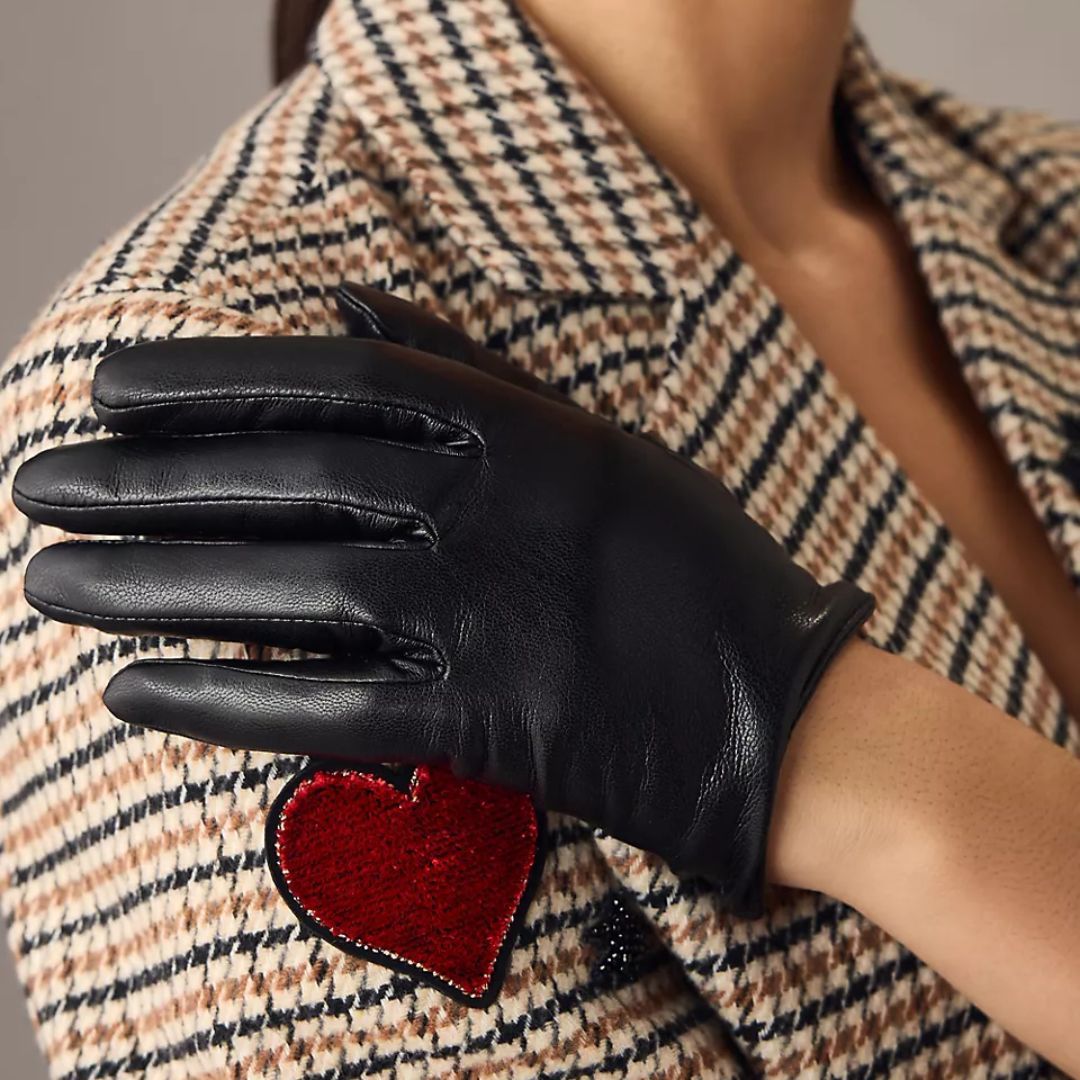 Shop Anthropologie
Channel the elegance of Chanel with Anthropologie's Maeve Short Faux-Leather Texting Gloves. These gloves don't just ooze style; they meld fashion with functionality, allowing you to stay connected while keeping warm. A luxurious touch at a price that feels like a well-kept secret.
Mini Spruce Steamers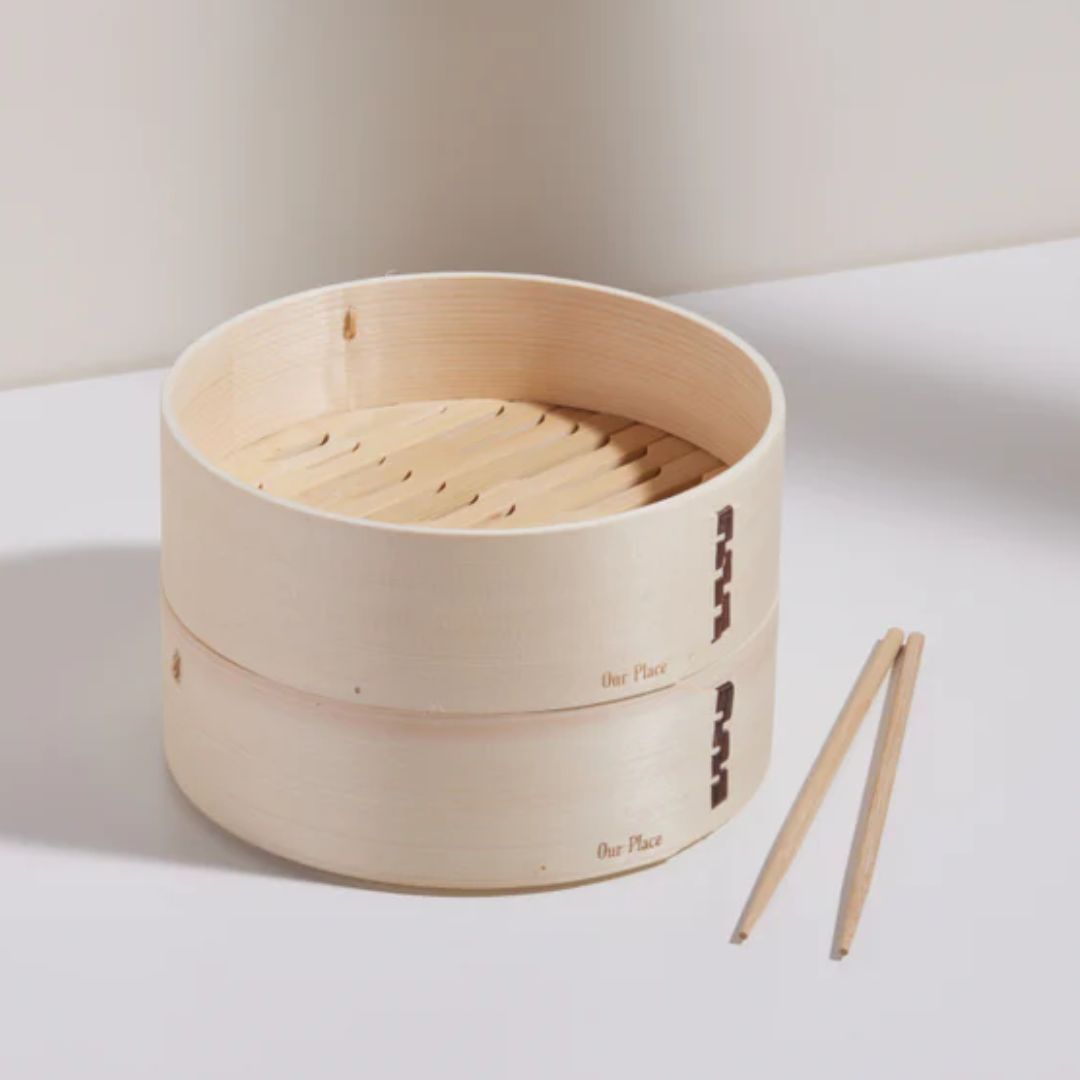 Shop Our Place
Transform their kitchen into a gourmet haven with Our Place's Mini Spruce Steamers. These artisanal stackable steamers are perfect for crafting delicate shumai or vibrant veggies. And with the Black Friday Sale, this culinary masterpiece is a steal - a must-have for the discerning home chef.
The Plush Lounge Sock Set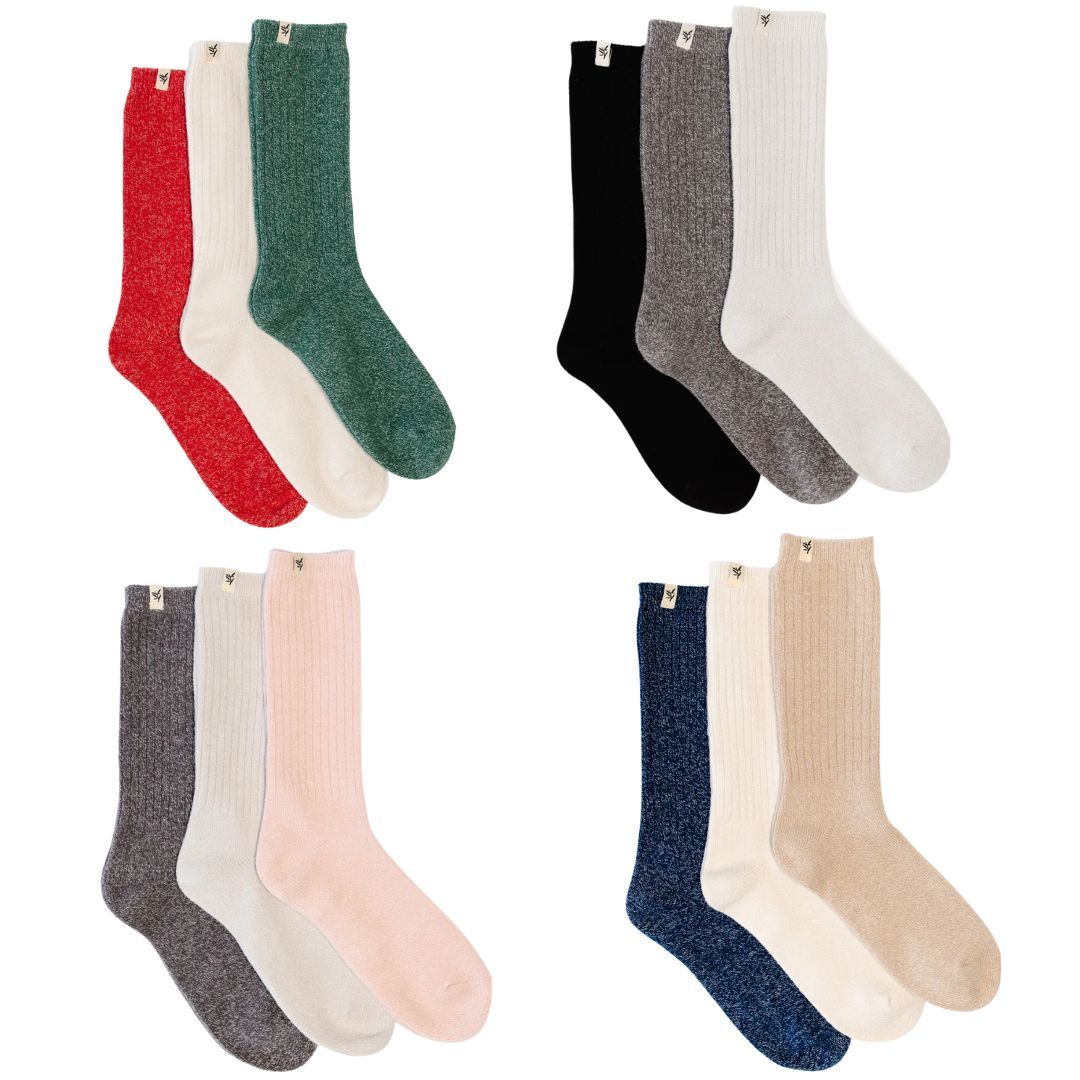 Shop Cozy Earth
Featured on Oprah Winfrey's Favorite Things list, these plush socks from Cozy Earth are more than just foot warmers. Crafted from sustainably sourced bamboo, they're a statement in comfort and environmental consciousness. Available in a variety of hues, they're a perfect blend of luxury and eco-friendliness.
Charlotte Tilbury Magic Cream Face Moisturizer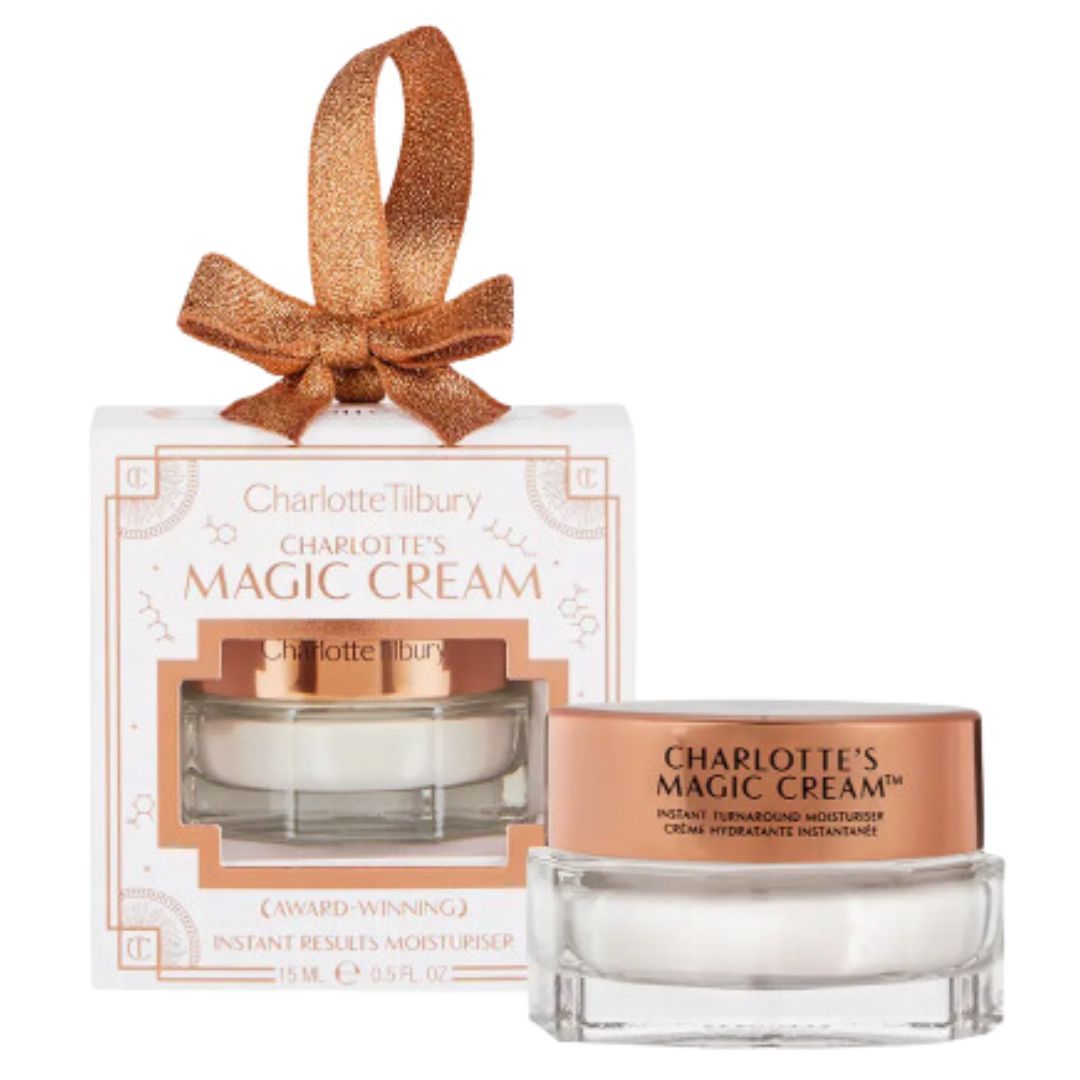 Shop Nordstrom
Indulge in the epitome of luxury with Charlotte Tilbury's Magic Cream, a moisturizer that's become the talk of the beauty world. Its rich, hyaluronic acid-infused formula is a savior for winter-weary skin, and its exclusive holiday packaging from Nordstrom makes it an irresistible, glamorous gift.
Himalayan Salt BBQ Plank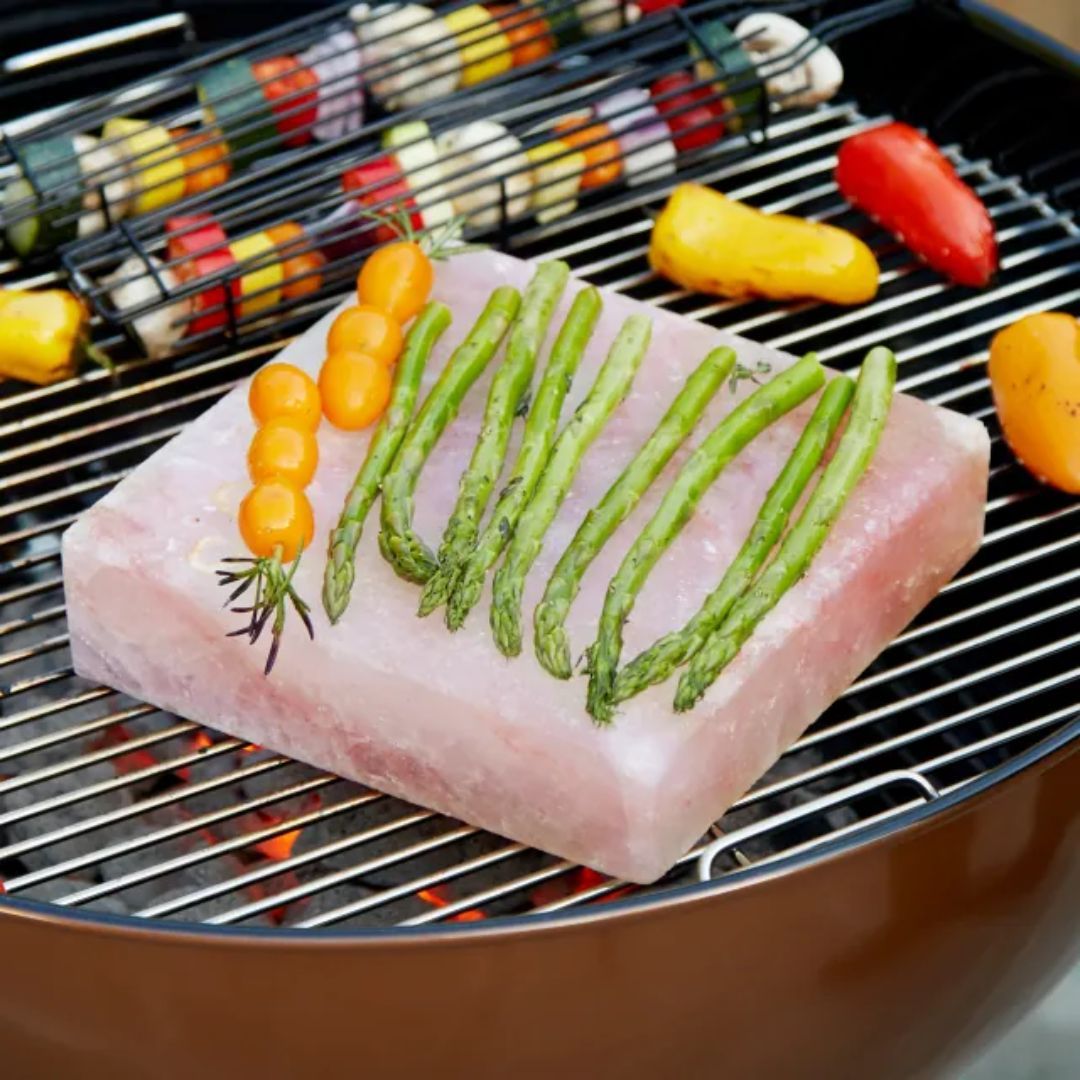 Shop Uncommon Goods
Elevate the grilling experience with an unexpected twist: a Himalayan Salt BBQ Plank. Ideal for imparting a subtle, salty sophistication to veggies or sushi, it's a culinary secret weapon that will transform your giftee cooking into an art form.
S'well Wine Chiller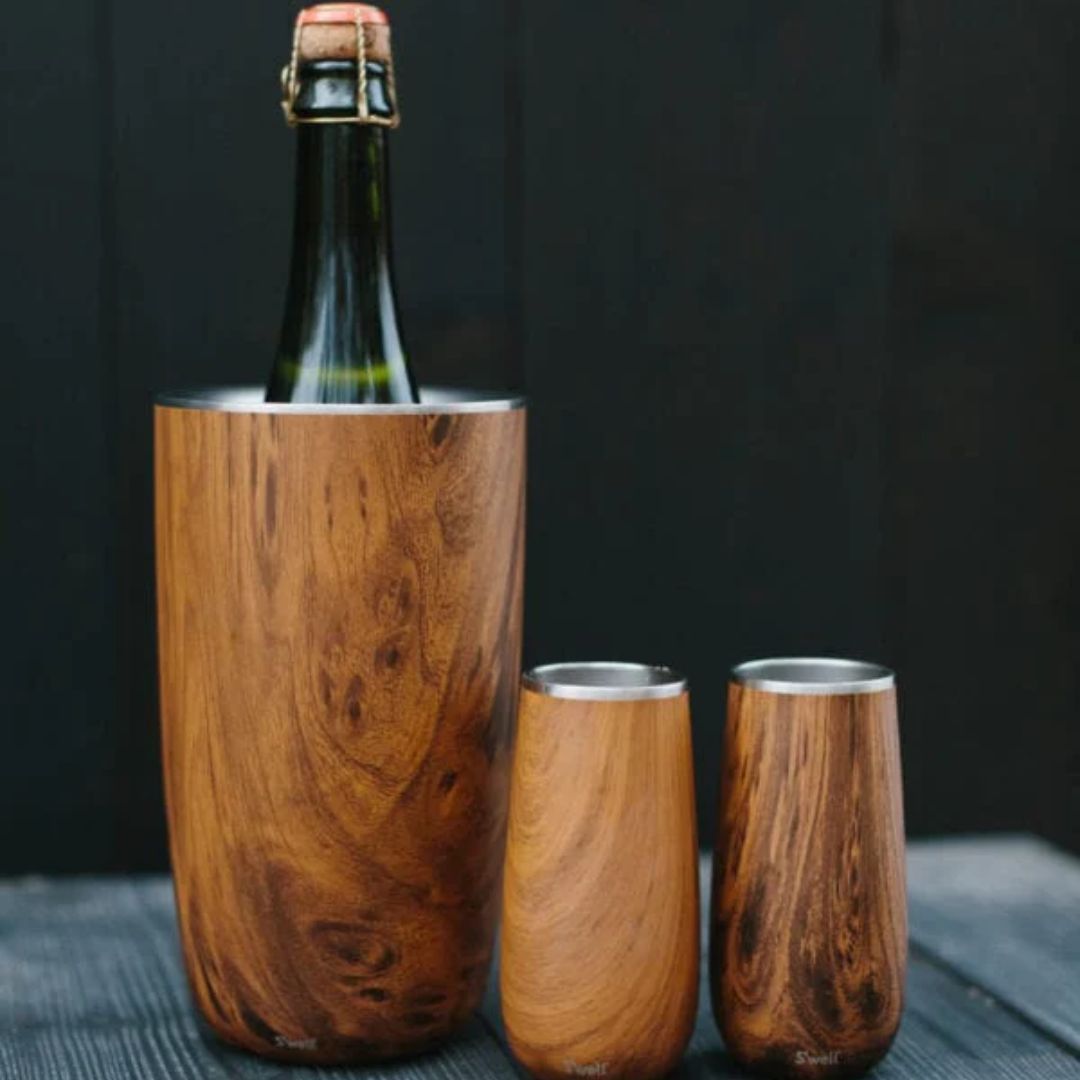 Shop S'well
S'well doesn't just make reusable water bottles. Known for their eco-friendly bottles, S'well brings the same innovation to barware. With its elegant marble and metallic finishes, this chiller is not just a tool, it's a centerpiece, ensuring your gift will be cherished and displayed with pride.
Silk Eyemask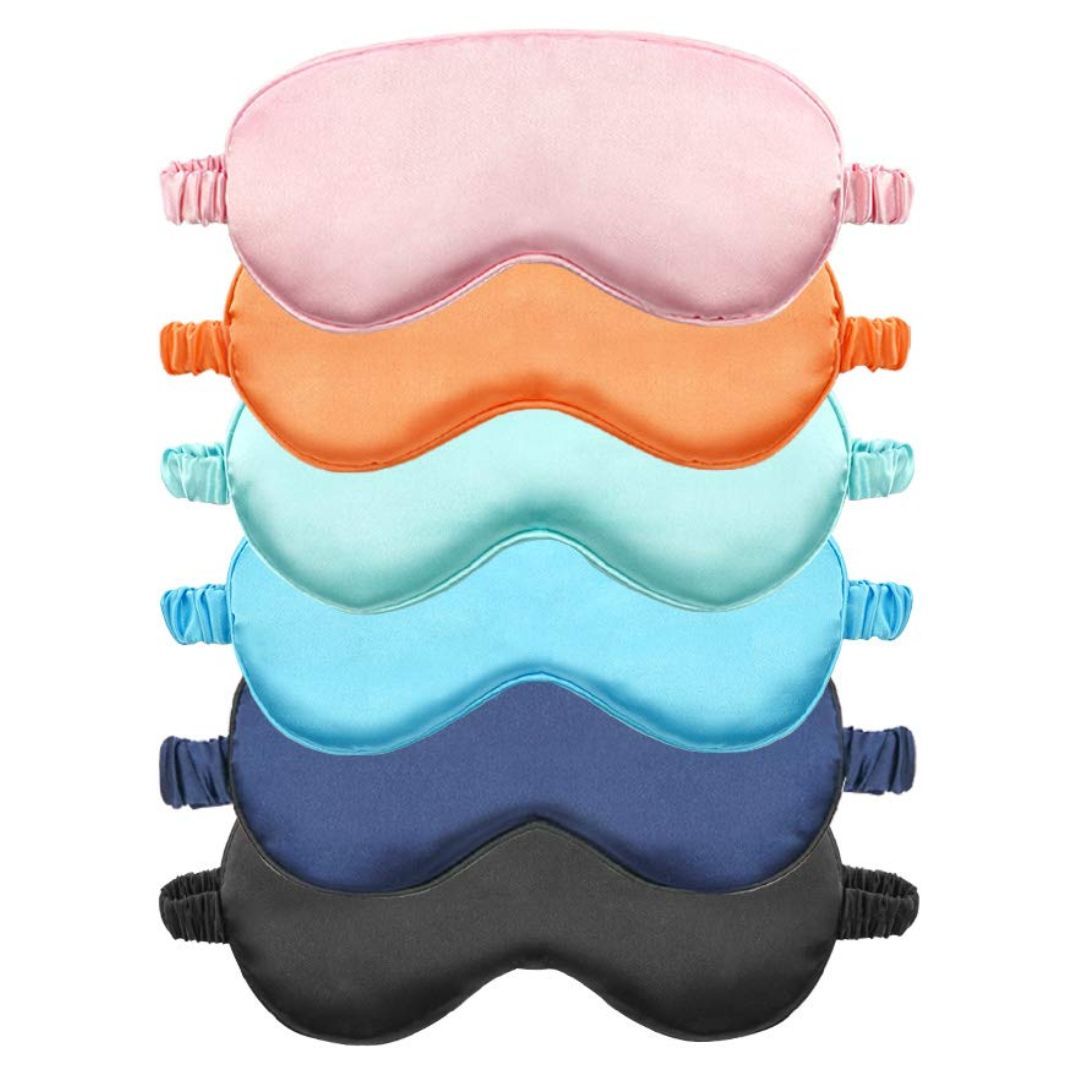 Shop Amazon
Give the gift of a good night's sleep with a silk eye mask that's cooling and breathable. Its cooling touch and chic designs make it more than just a sleep accessory; it's a nightly indulgence that speaks of your thoughtful care, all while being surprisingly wallet-friendly.
3-Pack Mini Stoneware Vases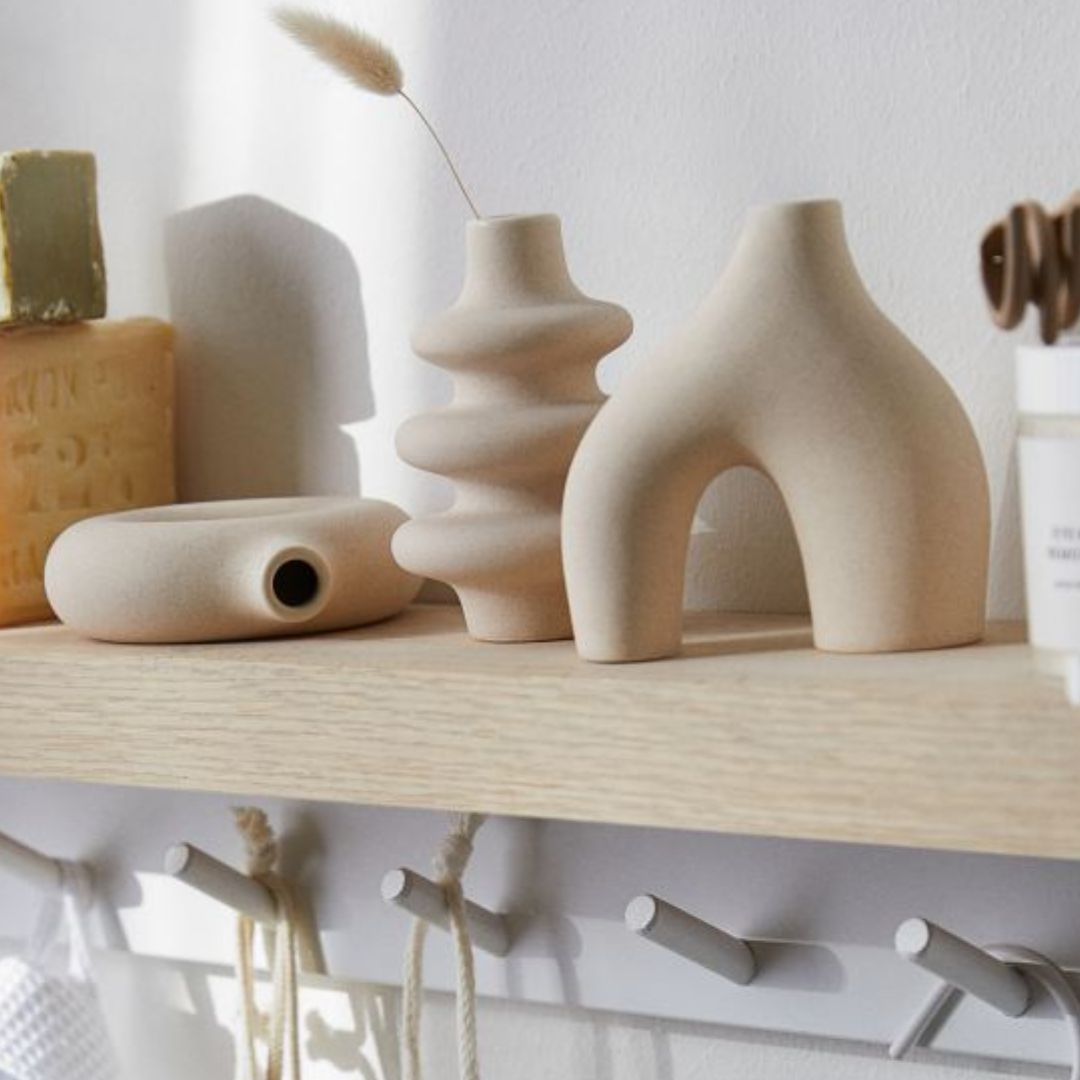 Shop H&M
Your giftee will genuinely have no idea that you picked up this home decor set from H&M. At just 4 inches tall, they pack a significant stylistic punch, perfect for petite bouquets or single stems. An affordable yet stylish way to bring beauty into their everyday.
Vibrant Velvet Socks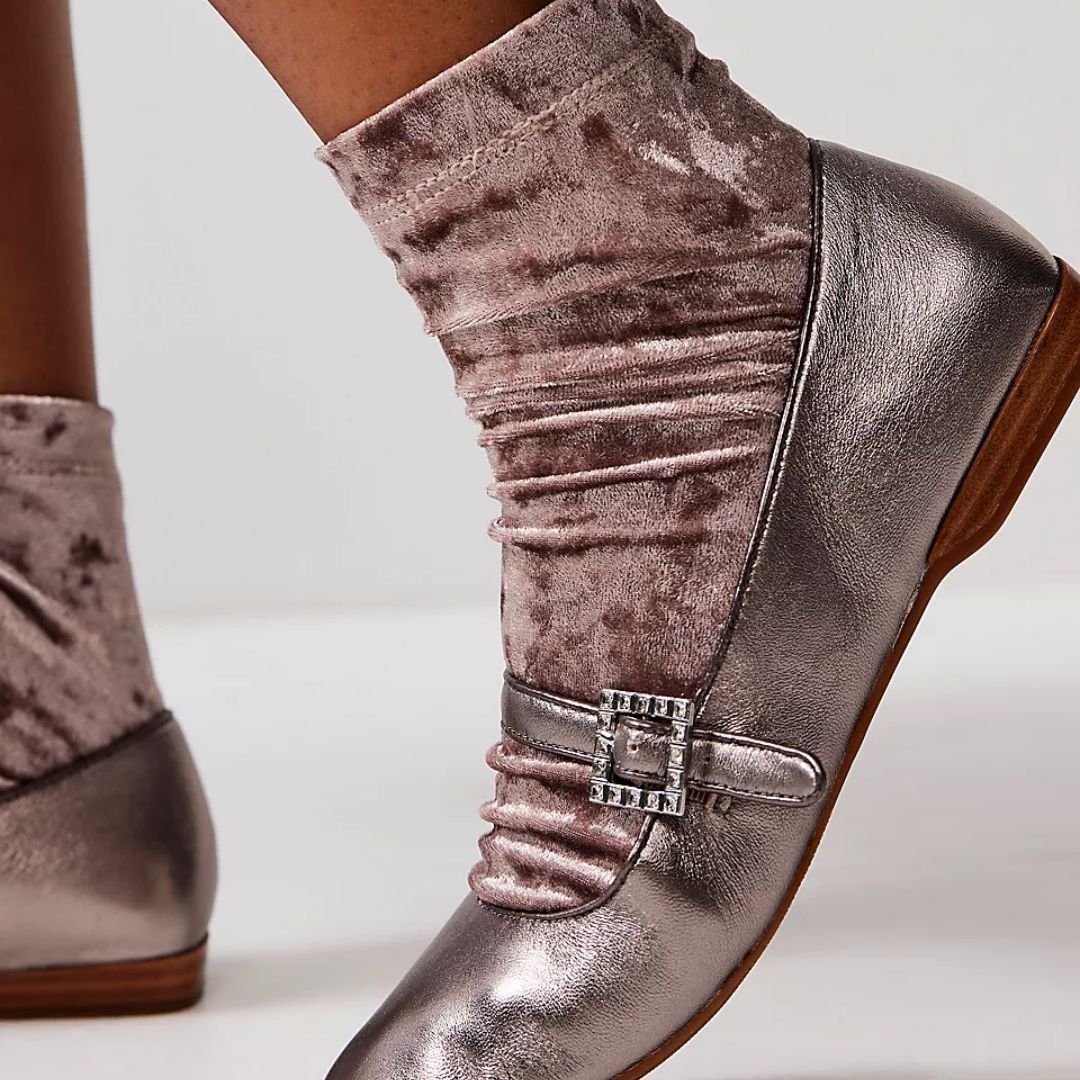 Shop Free People
Transform a classic gift into a statement of style with velvety, metallic-finish socks. Available in four dazzling shades, these soft crew socks from Free People are versatile enough to pair with everything from elegant flats to edgy boots, making them a fashionable and fun gift choice.
Jo Malone London Mini Luxuries Set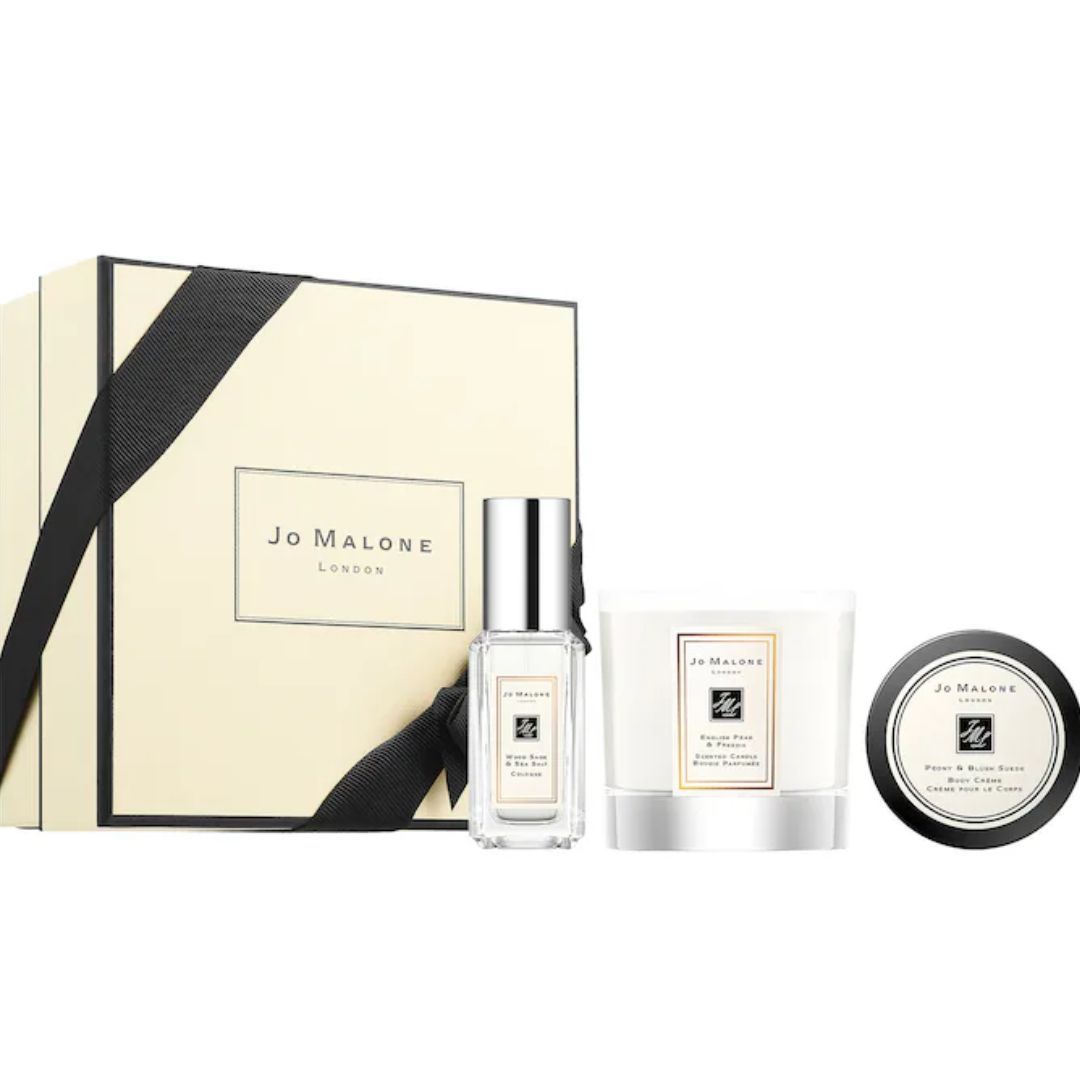 Shop Sephora
Convey the essence of opulence with the Jo Malone London Mini Luxuries Set. This exquisite collection, featuring travel-sized cologne, candle, and body cream, envelops the senses in Jo Malone's signature scents. A gift that's both lavish and intimate.
Le Creuset Mini Round Cocotte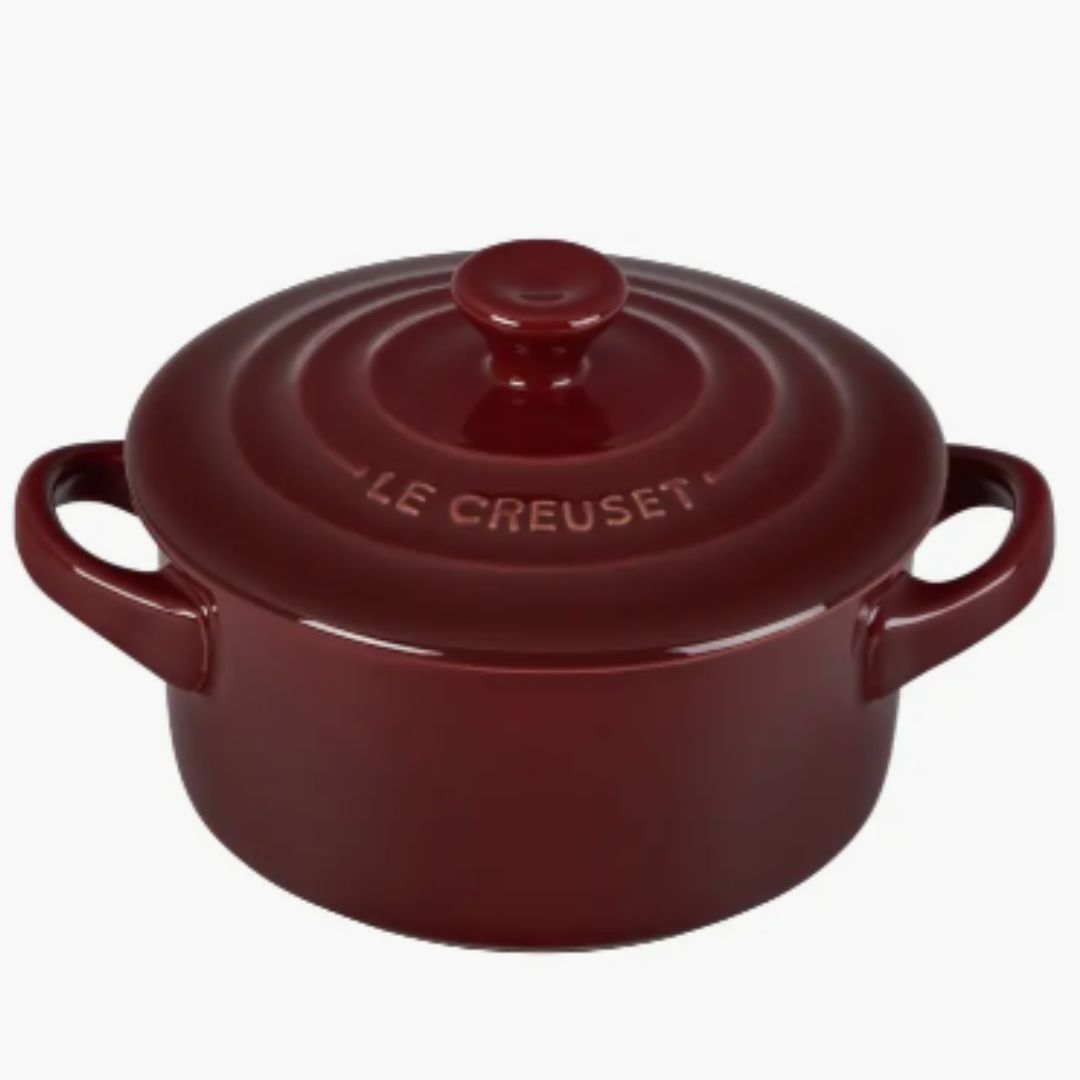 Shop Nordstrom
Offer a slice of gourmet luxury with Le Creuset's Mini Round Cocotte. Priced accessibly, this petite cookware item delivers the renowned Le Creuset quality. It's perfect for creating individual servings of baked delights or savory treats, adding a dash of elegance to everyday cooking.
Vahdam Teas Blush Assorted Teas Gift Set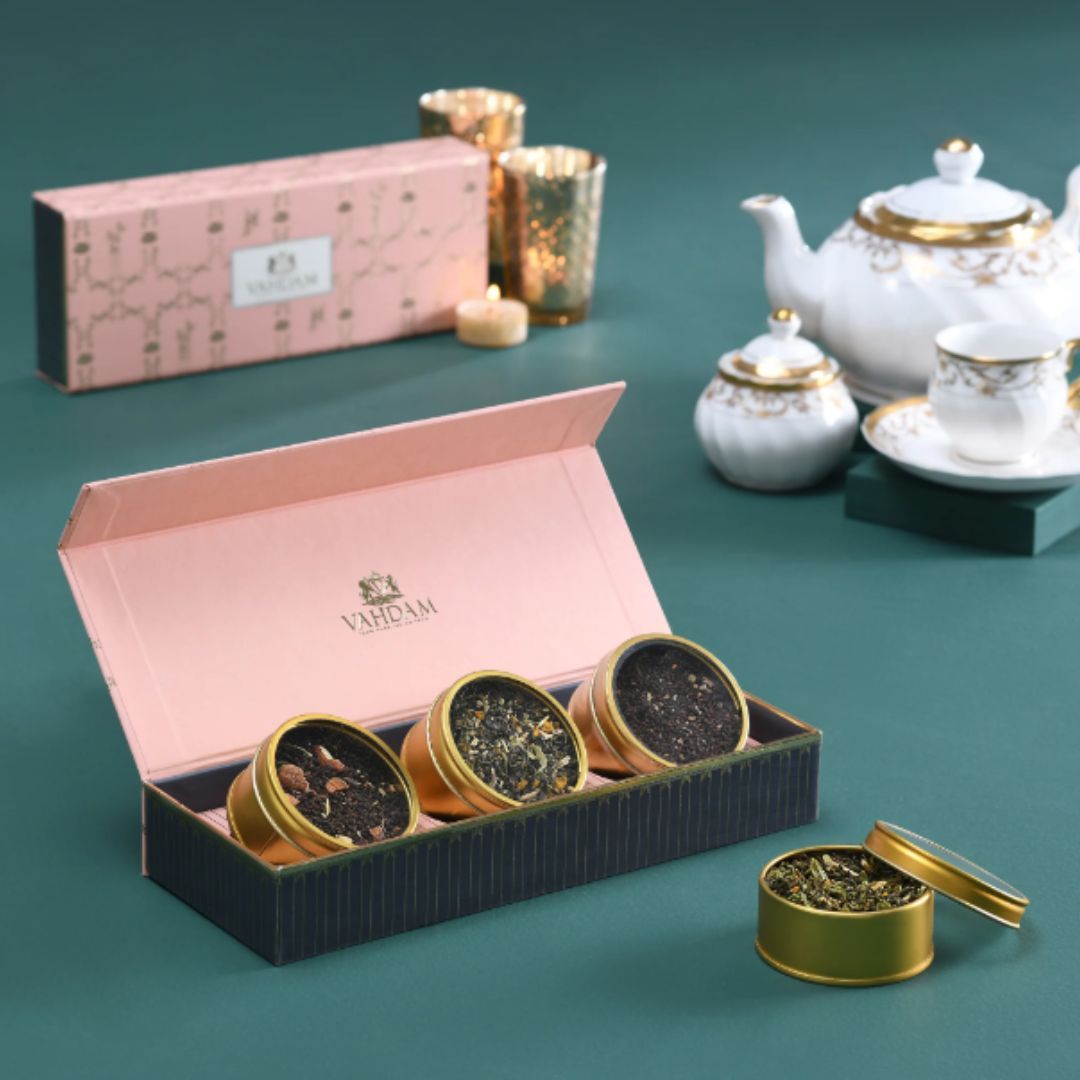 Shop Vahdam Teas
Delight the tea aficionado in your life with Vahdam Teas' Blush Assorted Teas Gift Set. These beautifully packaged, flavor-packed teas offer a world of aromatic experiences. And with an exclusive R29 reader deal, this gift is as sweet for your wallet as it is for the tea lover.
The Best Luxury Gifts FAQ
What are the best luxury gifts?
This is a difficult question to answer because it depends on the recipient and their personal preferences. However, some general ideas for luxury gifts include high-end jewelry, designer handbags, couture clothing, luxurious experiences (such as spa packages or dining at a Michelin-starred restaurant), and collector's items (such as art or antiques).
What are some good ideas for luxury gifts?
Again, this depends on the recipient but some good general ideas include gifts that are unique (such as one-of-a-kind pieces of jewelry or collectors' items), thoughtful (such as luxuriously packaged gourmet food baskets or custom-made furniture), and memorable (such as tickets to a sold-out show or an once-in-a-lifetime trip). Ultimately, the best luxury gift is one that shows that you care about the recipient and took the time to find something that they would truly love and appreciate.
How much should I spend on a luxury gift?
There is no set amount but a rule of thumb is to spend an amount that is meaningful to you without breaking your budget. For example, if you can afford to splurge on a lavish gift, then do so! However, if you need to be more conservative with your spending, there are still plenty of beautiful and luxurious gifts available at more moderate price points. It's also important to keep in mind that it's the thoughtfulness of the gesture that truly counts – not the dollar amount spent.
Other Posts You May Like
While exploring luxury gifts, don't miss our exclusive selection in the Best TVs to Give As Gifts: Discover the Top Picks! These top-tier TVs blend perfectly with the luxurious theme and make an impressive gift for tech-savvy individuals.
Complement your luxury gift choices with premium beauty items. Check out our Best Gifts for Beauty Queens post for high-end beauty products that add a touch of luxury to everyday routines.
For those who appreciate luxury in every aspect of life, including fitness, our Get Fit, Stay Happy: The Best Fitness Gifts for Enthusiasts post offers a range of upscale fitness gear that aligns perfectly with a luxurious lifestyle.
If your recipient loves cooking, consider pairing your luxury gift with something from our Culinary Delights: Best Kitchen Gifts for Home Chefs post. These high-end kitchen gadgets and accessories are sure to impress any culinary enthusiast.
A luxury gift deserves exquisite presentation. Find inspiring ideas in Wrap Like a Pro: Best Gift Wrapping Paper for Stunning Presents post to ensure your luxury gift makes a grand impression from the outside in.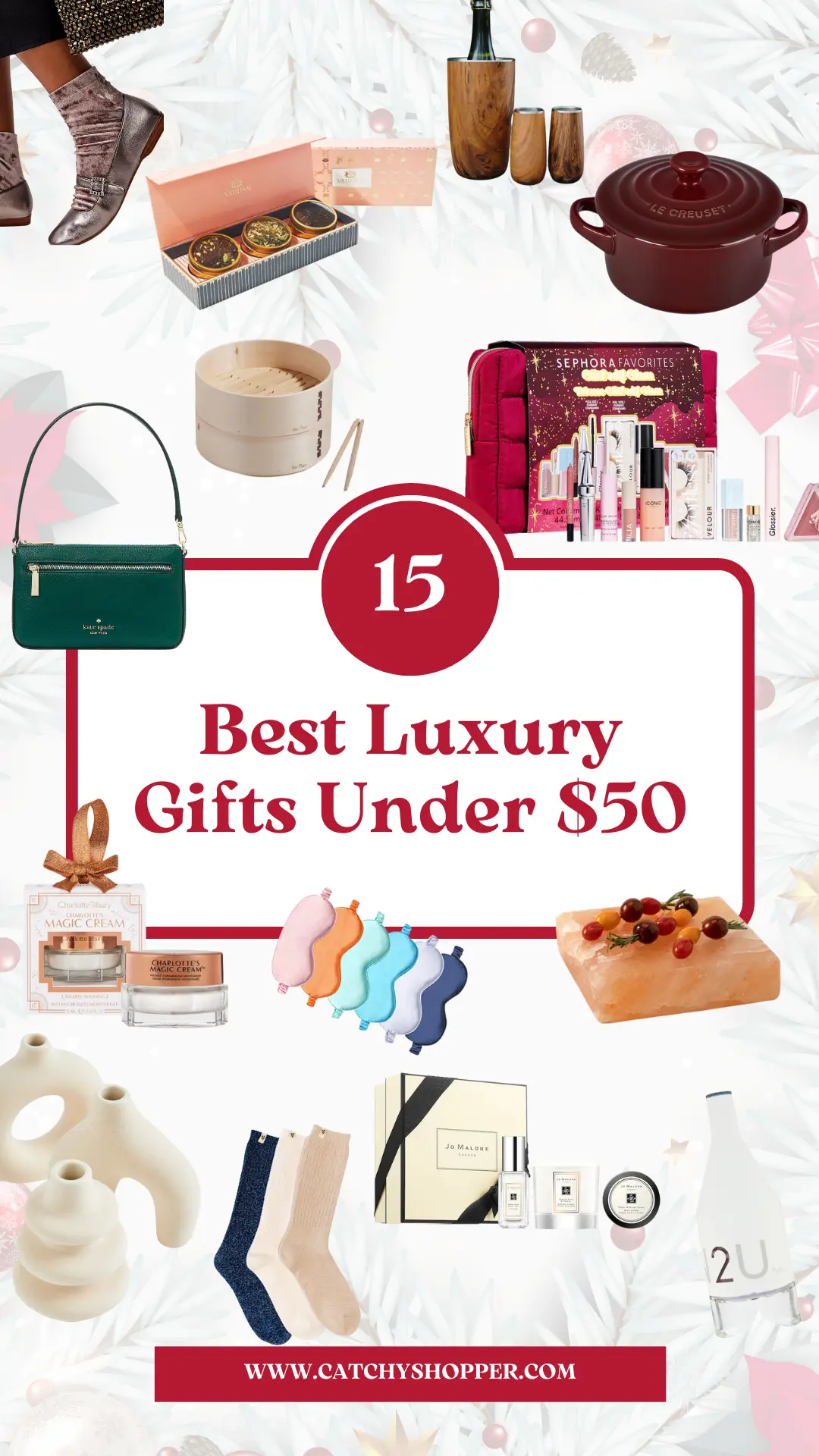 Comments