This post may contain affiliate links, please see our privacy policy for details.
As we grow older, our beauty routine changes and this includes the type of mascara we use. Mascara is essential in enhancing the beauty of our eyes, but it can be overwhelming to select the ideal one. For mature ladies, selecting the wrong mascara can cause clumping, smudging, or even irritation.
We have extensively researched and tested various mascaras to present you with the top 16 mascaras for older women. These mascaras not only give you flawless lashes but also are gentle formulas that are safe for sensitive eyes while containing ingredients to improve lash health. Keep reading to discover the ideal mascara that suits your needs.
How to Choose the Best Mascara for Older Women
Mascara is a staple in any makeup routine, and choosing the right one is essential, especially for older women. With various formulas, brushes, brands, and price points, it can be overwhelming to determine which one is right for you. To help you select the best mascara for older women, we've created a guide with factors to consider and tips to follow.
Formula
The first thing to consider when choosing a mascara is the formula. Older women generally need mascara that adds volume and length without clumping or smudging. Look for mascaras that are labeled "volumizing" or "lengthening." Additionally, you may want to consider a formula that contains nourishing ingredients, like vitamins or oils, to help condition your lashes.
Brush
The brush is another important factor to consider when selecting a mascara. A brush that separates and defines lashes will minimize the risk of clumping. Conversely, a thicker brush will add volume and drama to your lashes. You may also want to consider the shape of the brush, as a curved brush can help curl your lashes.
Brand
Your preferred cosmetics brand may affect your mascara selection. Consider choosing a brand that you trust and have had success with in the past. Brands that cater to mature or sensitive skin may be more likely to have mascaras that work well for older women.
Price
Point Mascara price points can range from a few dollars to over $40. Consider your budget and choose a mascara that meets your needs, without breaking the bank. Remember that expensive mascaras are not always the best, as there are many affordable options that work just as well.
Customer Reviews
Finally, consider reading customer reviews before purchasing mascara. Feedback from other users can give you insight into a product's effectiveness and any potential issues. Look for mascaras with high ratings and positive reviews, as they are more likely to meet your needs.
Tips for Choosing the Right Mascara:
Test the mascara on your lashes before purchasing to feel the texture and see the application.
Always replace your mascara every three months to reduce the risk of bacteria buildup.
If you wear contact lenses, opt for a mascara that is labeled "safe for contact lens wearers."
If you have sensitive eyes or wear glasses, consider avoiding volumizing mascaras as they can weigh down lashes and cause irritation.
Choosing the right mascara for older women takes careful consideration of the formula, brush, brand, price point, and customer reviews. Additionally, following our tips by testing the mascara on your lashes before purchasing, replacing your mascara every three months, and being mindful of any sensitivities or glasses will ensure that you achieve beautiful and healthy-looking lashes. So go ahead and choose the mascara that works best for you, and don't forget to bat those gorgeous lashes with confidence!
Our Favorite Mascaras for Older Women
Ah, the joys of aging - not only do we need to worry about wrinkles and grey hairs, but even our mascara preferences have to change! As we are gracefully mature, we need mascaras that won't clump, smudge, or cause any irritation to our delicate peepers. But no need to fret, we've done the research for you and handpicked the 16 best mascaras for more seasoned ladies. So, let's jump right into this mascara treasure trove!
Lancôme Hypnose Drama Instant Full Volume Mascara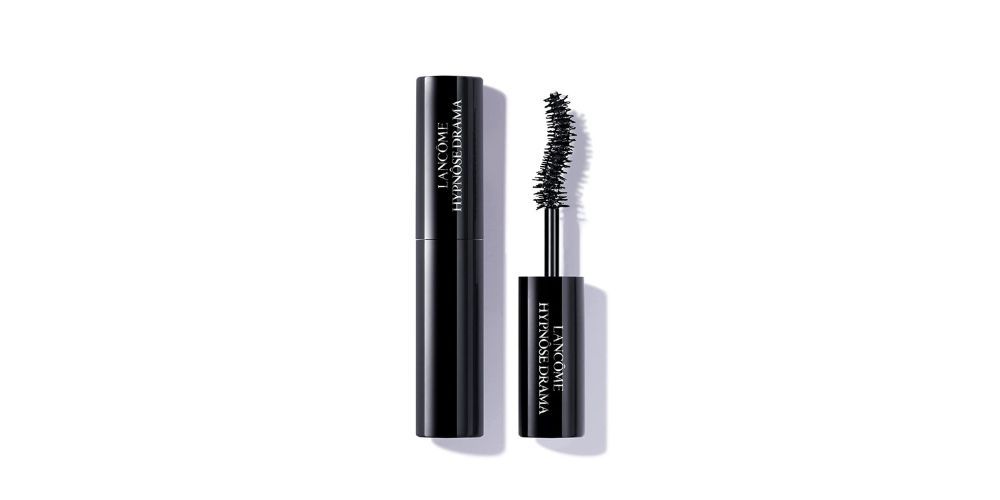 With its easy-to-use application, you can quickly and effortlessly achieve long, voluminous lashes that are sure to turn heads. But that's not all - this mascara also boasts a long-wearing formula that won't flake, clump, or smudge throughout the day. No more mid-day touch-ups or embarrassing mascara smears!
Customers can't stop raving about the immediate volumizing effect this mascara provides. One customer who has been using this mascara for decades even that they ' Wouldn't buy any other '. Say goodbye to lackluster lashes and hello to bold, beautiful eyes with Lancôme Hypnôse Drama Mascara.
Benefit Cosmetics They're Real Mascara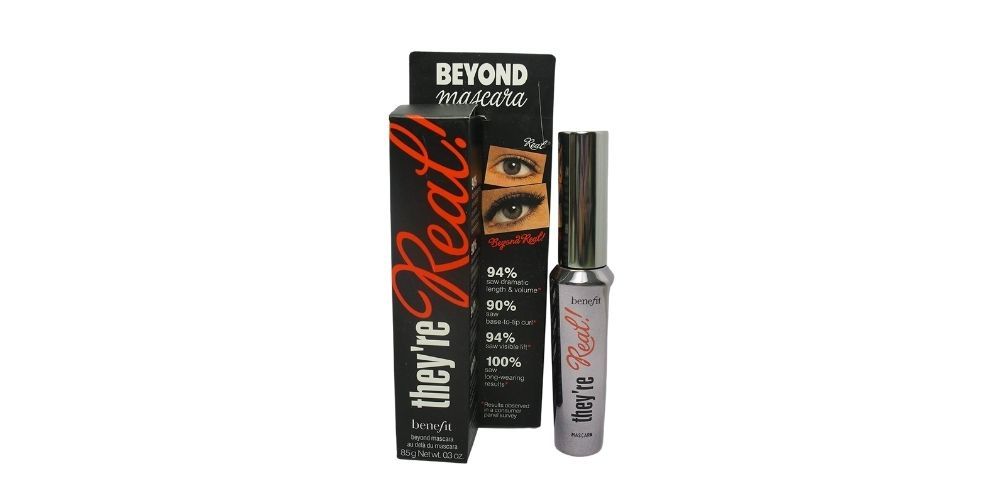 This little beauty miracle is a customer favorite for good reason. Not only does it add length and volume to your lashes, but its innovative brush separates and lifts each individual lash for a natural yet full effect. And don't worry about any clumping or flaking, because this mascara stays put all day long. The best part? It's versatile enough to wear to any occasion, whether it's a day at the office or a night out on the town.
With 4.6-star ratings and over 8,500 reviews, one satisfied customer said " The older I get the more faded or washed out my face appears so I need something. This works fine. My eyelashes did not get all clumpy and spiky or gooey. It's just like the name, they still looked real, just beyond. "
L'Oreal Paris Makeup Voluminous Original Mascara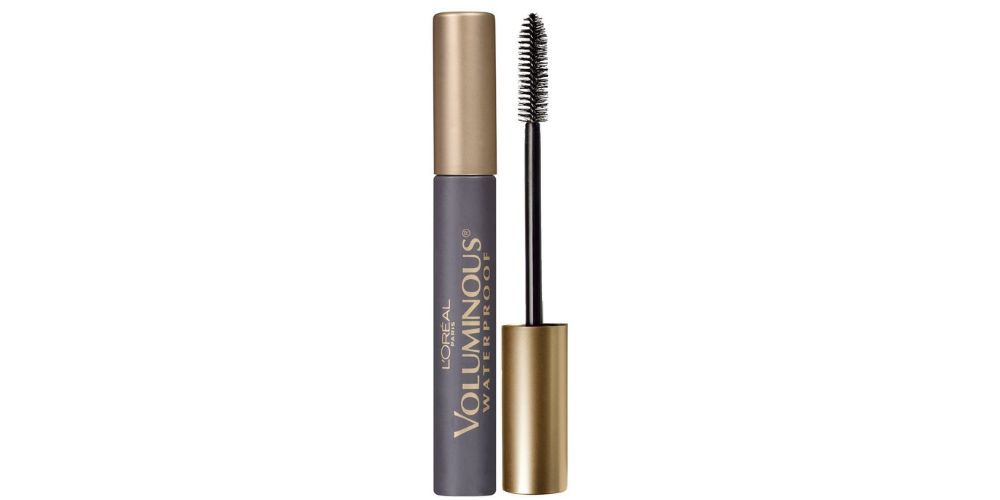 This L'Oreal Paris Makeup Voluminous buildable formula is an absolute must-have for any makeup lover. This timeless mascara has been around for decades, and it's not hard to see why. It adds fullness and volume to your lashes while remaining safe for sensitive eyes.
One of the best things about this mascara is its staying power. You can wear it all day without worrying about smudging or flaking. With over 15,000 reviews, customers are recommending this mascara ' especially for an older woman who wants to be able to control amount of mascara applied. '
Estée Lauder Sumptuous Extreme Lash Multiplying Volume Mascara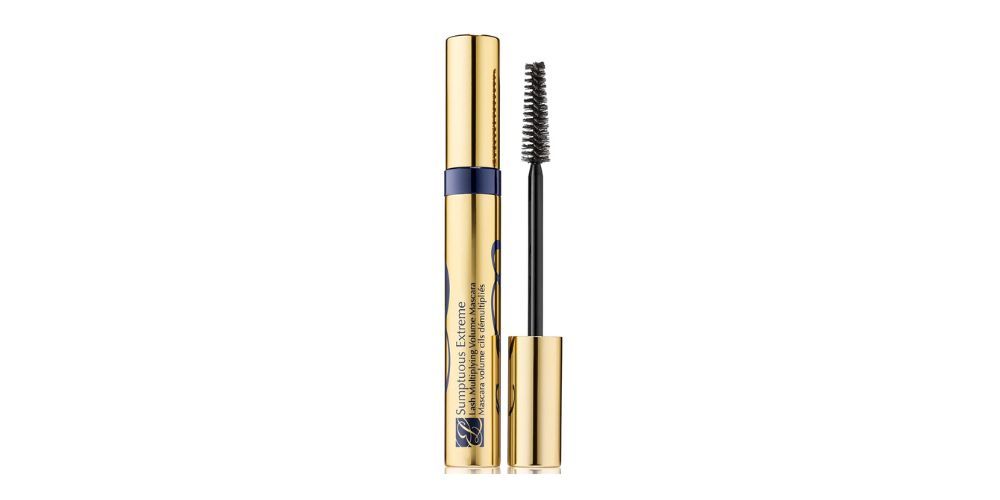 The Estee Lauder Volume Mascara in Extreme Black is the ultimate tool to elevate your lash game. This little gem promises to add length, volume, and definition to your lashes all in one swipe.
But don't just take our word for it. Customers have been raving about this mascara's longevity, so you can trust it to stay put all day long. And the best part? The brush is designed to coat every lash evenly, separating each hair for a unique and defined look.
Maybelline Lash Sensational Washable Mascara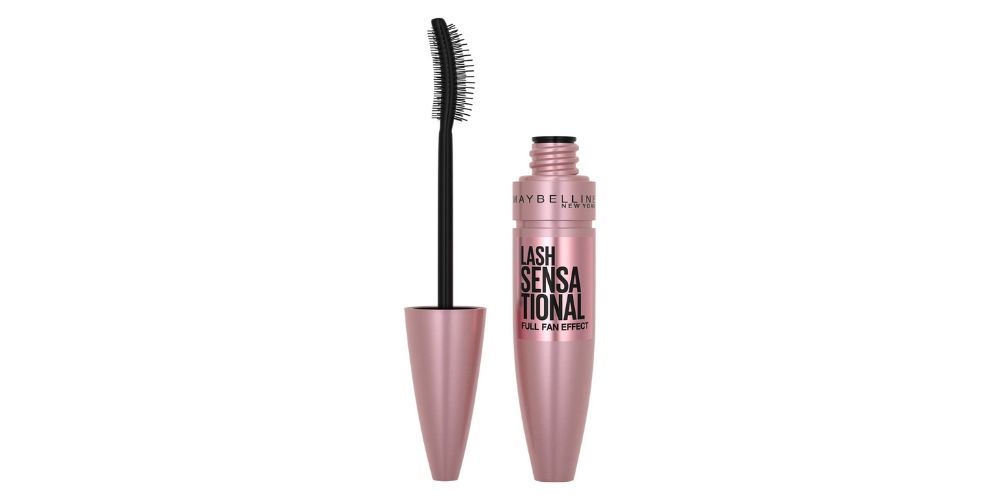 This product has gained a loyal following, and for a good reason. The mascara's blackest black shade delivers intense pigmentation, making your lashes stand out. The unique brush design of the mascara features ten layers of bristles, which work together to separate, volumize, and curl lashes.
The brush is flexible, allowing it to reach every lash, even the smallest ones in the corners of your eyes. This results in a full fan effect that opens up your eyes and gives you a doe-eyed look.
With a 4.5-star average and over 81,300 verified five-star ratings, reviewers love the way this mascara curls and volumize the lashes. One reviewer said, "I love that it doesn't clump and I can separate my lashes. I think it looks really natural and just enhances my eyes."
Covergirl Lashblast Volume Mascara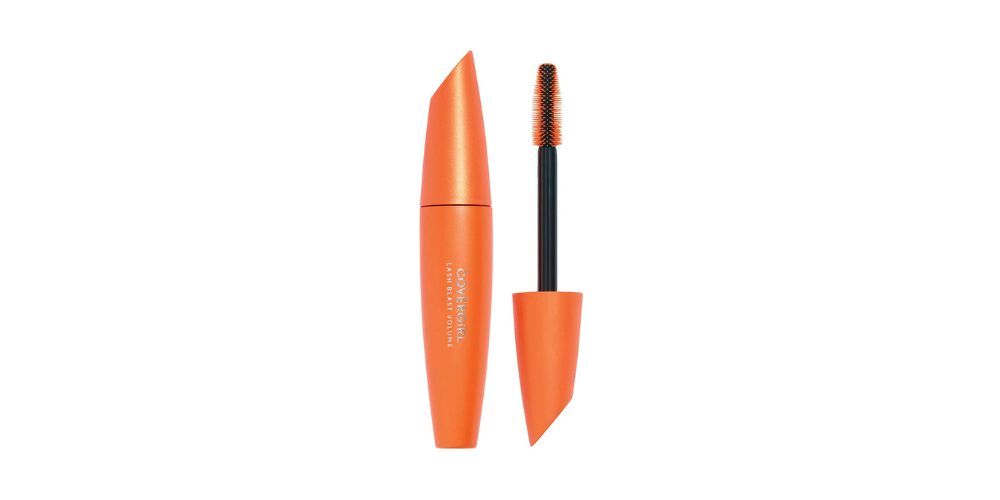 This drugstore mascara is perfect for those on a budget who still want a full-lash look that lasts all day. The volumizing brush is a game-changer, adding volume to each and every lash with ease. And for those who struggle with clumping, fear not!
This mascara applies smoothly and evenly, leaving your lashes looking bold and beautiful. With 4.3-star ratings and over 12,800 reviews, one customer raves " For an older person of 52 I love using it. It gives my skimpy lashes volume and without any type of irritation. "
Whether you're hitting the office or the club, Covergirl Lash Blast Volume Waterproof Mascara has got you covered.
Benefit Cosmetics Roller Lash Curling Mascara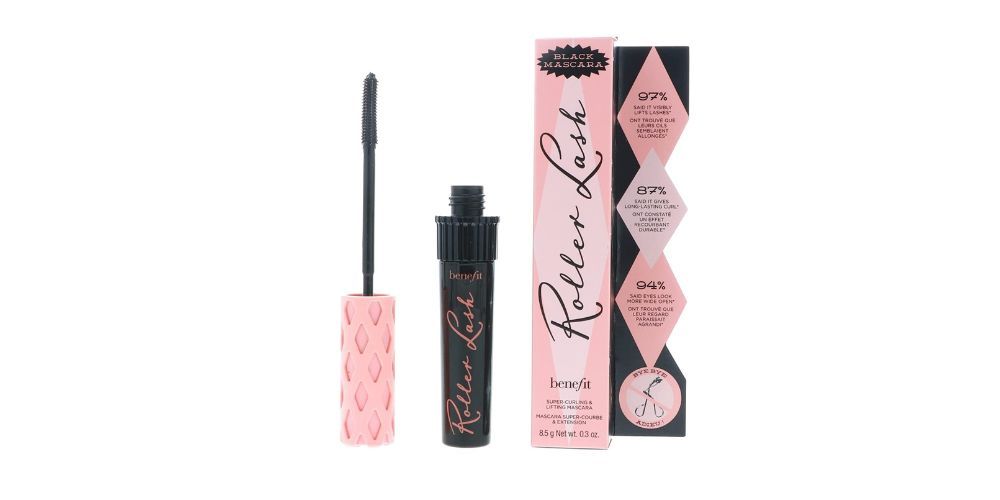 With its unique brush design and long-lasting formula, this mascara is a game-changer for anyone who wants fluttery, lifted lashes without having to use a lash curler. And the best part? It doesn't flake or smudge, so you can trust it to stay put from morning till night.
Overall, if you want a mascara that delivers on its claims and leaves you with beautifully lifted lashes, the Roller Lash is definitely worth a try. Plus, customers are recommending this, especially for older women!
Diorshow Lash-Extension Effect Volume Mascara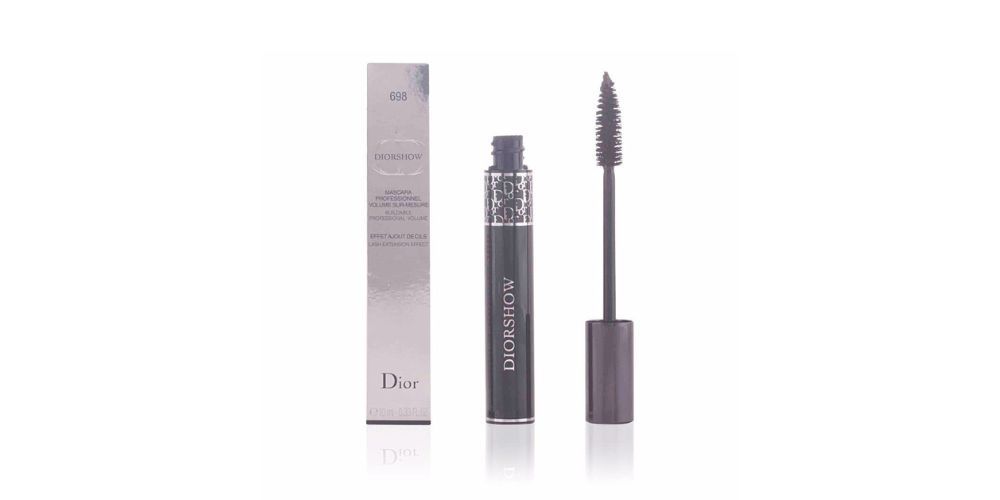 With a formula that moisturizes and nourishes lashes, this luxury mascara goes beyond just cosmetic enhancements. It is buildable, allowing you to switch from a day to night look easily, making it a must-have in your makeup bag.
Customers have praised its ability to give a dramatic yet natural effect, perfect for any occasion. If you want a high-quality mascara that will take your lashes to new heights, give the Christian Dior Volume Mascara a try!
IT Cosmetics Superhero Mascara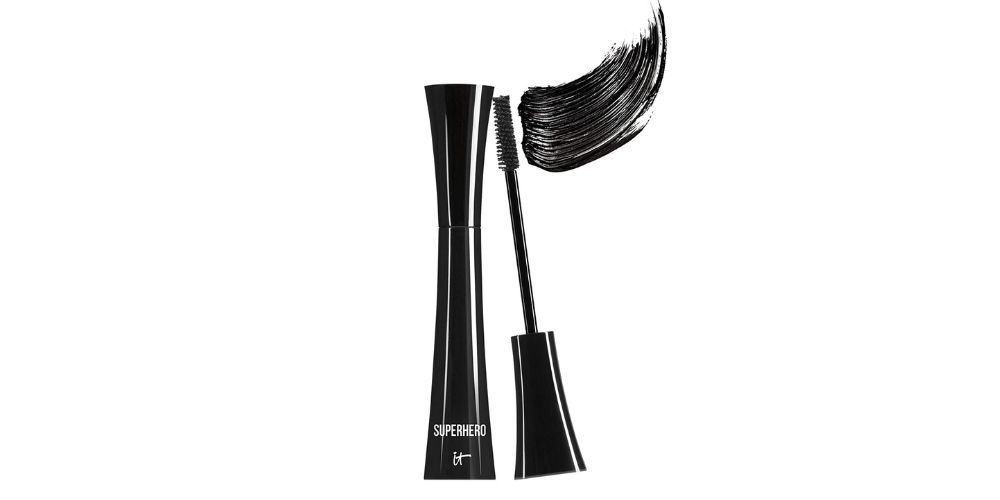 Ladies, if you're in the market for a mascara that'll make you feel like a superhero, IT Cosmetics Superhero Mascara is the way to go! Not only does it give your lashes incredible volume and length, but it also lifts and separates each lash, leaving you with a wide-eyed look that'll have people wondering if you're secretly a superhero.
The best part? It doesn't clump! You can apply multiple coats without worrying about getting that unsightly spider leg effect. With over 9,200 reviews all over the world, one mascara connoisseur said described this product as a ' super mascara.'
Marc Jacobs Beauty Velvet Noir Major Volume Mascara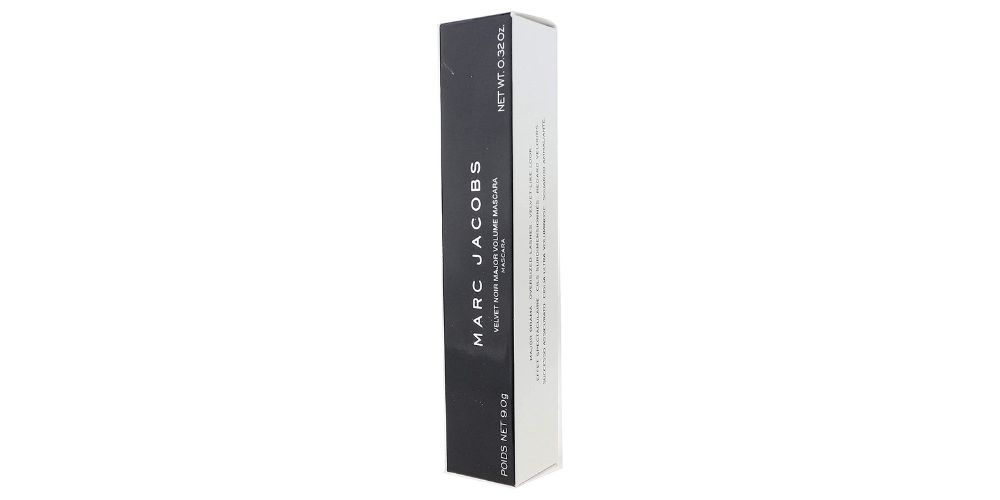 This luxurious mascara is packed with conditioning agents that nourish your lashes while giving them an ultra-black pigment that screams drama. Customers have raved about the way this mascara transforms their lashes, giving them a bold and defined look that's perfect for any occasion.
So if you want to take your lash game to the next level, do yourself a favor and try out Marc Jacobs Beauty Velvet Noir Major Volume Mascara - your lashes will thank you!
Neutrogena Healthy Lengths Mascara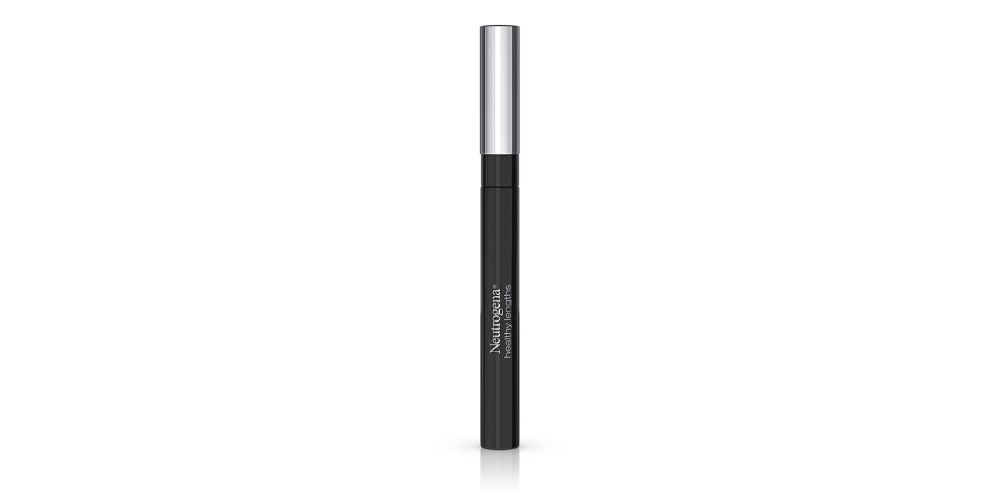 This little gem is like a personal trainer for your lashes, giving them the strength and length they need to reach their full potential. With a formula enriched with olive oil, vitamin E, and rice protein, your lashes will feel like they've just come back from a luxury spa retreat.
No more clumps, smudges, or flakes, this mascara is the ultimate wingman for your beauty routine. The precision brush is like a fairy godmother, ensuring that each and every lash is perfectly coated and defined.
With 4.3-star ratings over 5,100 reviews, one happy customer said that this is their ' go-to product ' as they get older.
Rimmel Scandaleyes Retroglam Mascara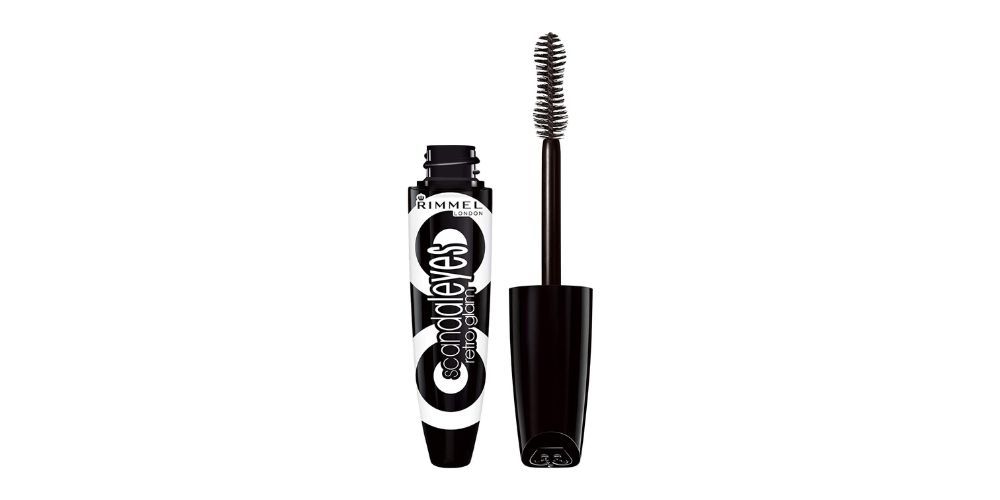 For those battling the perils of oily skin, the quest for voluminous lashes that stay flawless all day long might seem like a distant dream. But fear not, for Rimmel Scandaleyes Retroglam Mascara is here to elevate your lashes to unparalleled heights. Armed with a revolutionary hourglass-shaped brush, this wondrous mascara guarantees effortless application, ensuring each delicate lash is evenly coated for a breathtaking false lash illusion.
Embrace the power of the extreme black long-wear formula that defies the odds, granting your lashes bold, captivating allure that endures throughout the day—even for the oily-skinned among us. So, if your heart desires a mascara that delivers volume, lift, and unwavering wear, search no more. Rimmel Scandaleyes Retroglam Mascara is the answer to your lash prayers.
Almay Thickening Mascara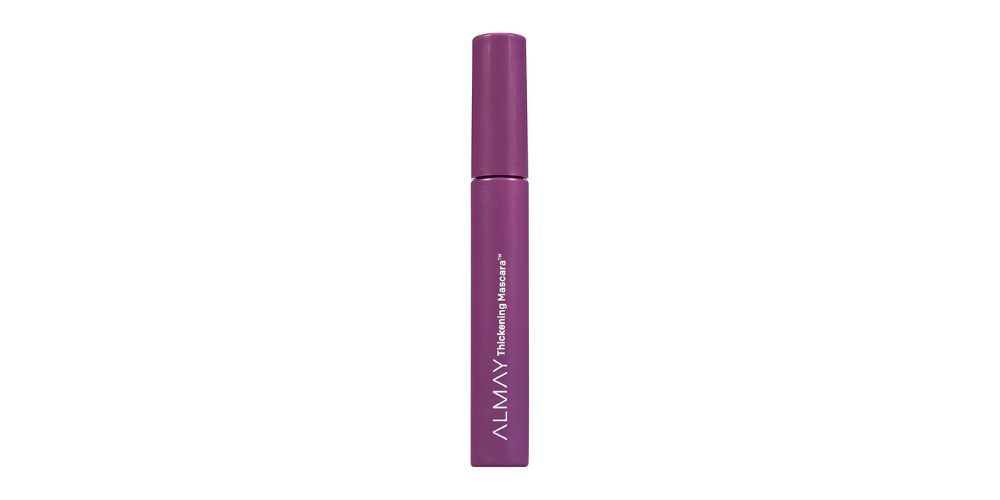 Not only does this mascara give you the thick and voluminous lashes you desire, but it also nourishes them with aloe and vitamin B5. And for all you sensitive-eyed gals out there, rejoice! This mascara is hypoallergenic and ophthalmologist-tested, making it safe for even the most delicate eyes.
But wait, there's more! This mascara is fragrance-free, so you won't have to worry about any pesky scents interfering with your day. One customer who has sensitive skin said " It was worth the chance to see that it works perfectly and the price is fantastic!
Essence Lash Princess False Lash Effect Mascara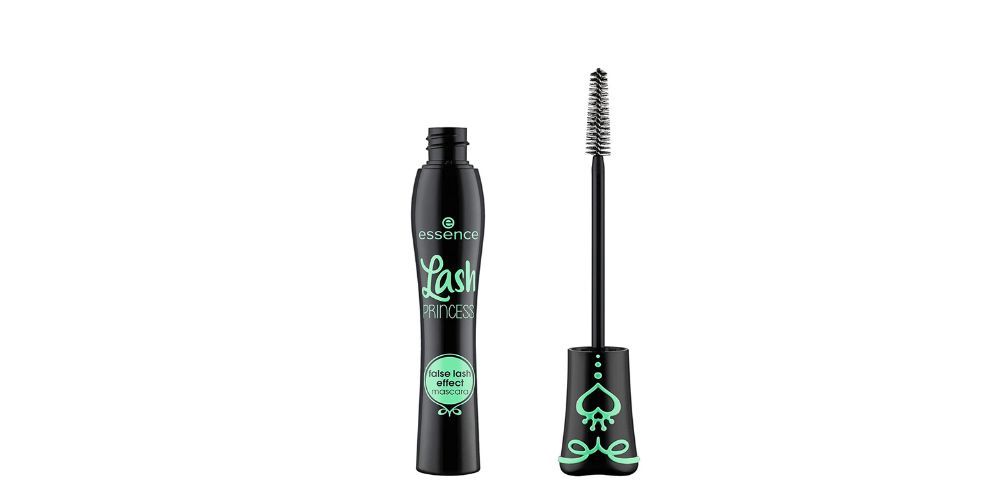 Not only is this mascara cruelty-free and gluten-free, but it also boasts a unique formula that provides both volume and length, resulting in enviable fluttery lashes. Additionally, the cone-shaped brush is a standout feature, allowing for precise application and the ability to coat every lash for a bold and dramatic finish.
This mascara is a great option for those who are sensitive to gluten. So, if you've ever dealt with smudged mascara or want to achieve a flawless lash look while feeling good about your purchase, this mascara is an excellent choice.
Estée Lauder Double Wear Zero-Smudge Lengthening Mascara
This little gem promises to stay put for up to 15 hours without any unsightly smudging or flaking. Plus, its lightweight formula will have your lashes looking naturally extended and separated, without any clumping or heavy buildup.
With 4.6-star ratings and over 1,000 reviews, one customer said " Buy one and be pretty ". So go ahead and sweat it out - this mascara has got you covered!
Clinique High Impact Mascara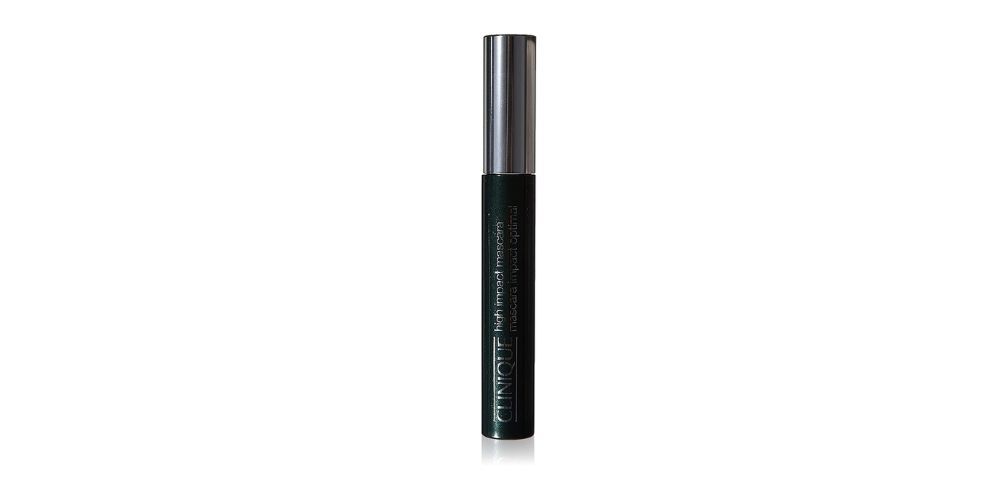 This miracle worker is best for your thinning lashes, promising to give you the voluminous and lengthy lashes of your dreams without any of the pesky clumps or flakes that other mascaras can leave behind.
But wait, there's more! Not only will your lashes look amazing, but this mascara is also ophthalmologist-tested and safe for sensitive eyes. So you can flutter those fabulous lashes without worrying about irritation or discomfort.
Say goodbye to mediocre mascaras and hello to the ultimate lash transformation. Clinique's High Impact Mascara is a game-changer that will leave you looking and feeling like a true beauty queen.
Mascara for Older Women FAQ
What color mascara is best for older eyes?
When it comes to choosing the perfect mascara for older eyes, it's best to opt for colors that are more subtle and softer, such as brown or dark brown. These colors will provide definition to the lashes without appearing too harsh or overpowering. Black mascara can be too intense and may accentuate wrinkles and fine lines around the eyes, making them look older. Brown mascara, on the other hand, provides a more natural look and can enhance the eyes without drawing too much attention to them.
Additionally, it's important to look for mascaras that are formulated for sensitive eyes, as aging skin can become more sensitive and prone to irritation. Waterproof mascaras can be harder to remove and may cause damage to the delicate skin around the eyes, so it's best to avoid them if possible.Ultimately, the best color mascara for older eyes will depend on personal preference and individual needs. It's always a good idea to test different colors and formulas to see which works best for you.
How do I prevent clumps in my mascara?
To prevent clumps when you apply mascara, it's recommended to use a lash primer to help separate and coat each lash evenly. Before applying the mascara, use a clean mascara wand or spoolie to brush through your lashes and remove any excess product or debris. Regularly cleaning your mascara wand will also help to prevent clogging of the bristles and ensure that you are applying the right amount of product.
How often should I replace my mascara?
Mascara should be replaced every 3 to 6 months, or sooner if you notice any changes in the product, such as a change in texture, color, or scent. Over time, bacteria can grow in the tube and on the wand, which can increase the risk of eye infections. Additionally, mascara can dry out and become less effective over time.
Should women over 60 wear mascara on their bottom lashes?
Whether or not women over 60 should wear mascara on their bottom lashes is a personal preference. Some women find that mascara on their bottom lashes can enhance their eyes and add definition to their overall look. Others may prefer to skip mascara on their bottom lashes to create a more natural look or to avoid drawing attention to fine lines or wrinkles around the eyes.
If you choose to wear mascara on your bottom lashes, it's important to use a light touch and to apply it sparingly to avoid clumping or smudging. Consider using a smaller wand or a brush specifically designed for bottom lashes to make the application easier and more precise. If you have sensitive eyes or wear contact lenses, it's also important to choose a mascara that is formulated for sensitive eyes to avoid irritation or discomfort.
Final Thoughts
No matter what kind of mascara you're looking for, there is an option out there to suit your needs. Whether it's an extreme black long-wear formula or hypoallergenic and ophthalmologist-tested mascaras, these products promise to give you enviable natural lashes that last throughout the day. If you are in need of a game changer, Clinique High Impact Mascara will not only transform your look but also keep your sensitive eyes safe from any irritation or discomfort. So make sure to check out all these amazing options before choosing the perfect product for yourself! With so many incredible choices available on the market today, finding the right mascara has never been easier.
Reviews in this blog post have been edited for clarity and/or length.
Comments