This post may contain affiliate links, please see our privacy policy for details.
Hey there, coffee lovers and wellness seekers! Guess what's brewing today? We're going to plunge into the invigorating world of MCT oil, a super-nutrient that's creating quite a stir in the health arena. You might remember from our recent article, I Tried MCT Oil in Coffee and It's Worth The Hype, where I spilled the beans on my MCT-oil-in-coffee escapades.
Now, if MCT oil sounds like techno-jargon to you, don't fret. It simply stands for Medium Chain Triglyceride oil, which is a type of fat that your body absorbs and uses super-fast, offering an almost turbo-charged source of energy, alongside other potential health perks. I've tested these claims personally, and boy, I can't wait to share my insights, the benefits, and some cool tips on using this stuff.
As regular readers know, we've embarked on a coffee odyssey together, traipsing from the peculiar realms of Mushroom Coffee, mellowing out with Low Acid Coffee, keeping it real with Green Coffee, and finally, experiencing the full-throttle intensity of Espresso Coffee. MCT oil? It's been a thrilling curveball in our coffee exploration, adding a nutritional zing to the humble cuppa.
So stick with me, as we unfold the secret of how MCT oil can electrify your morning cup and improve your health and vitality. Plus, we've got some expert tips on how best to incorporate this potent oil into your diet. Let's brew some knowledge!
How to Choose MCT Oil
When it comes to choosing the right MCT oil for your coffee, several factors should be taken into consideration. These factors can greatly impact the overall taste, effectiveness, and experience of your MCT oil-infused coffee.
Quality and Purity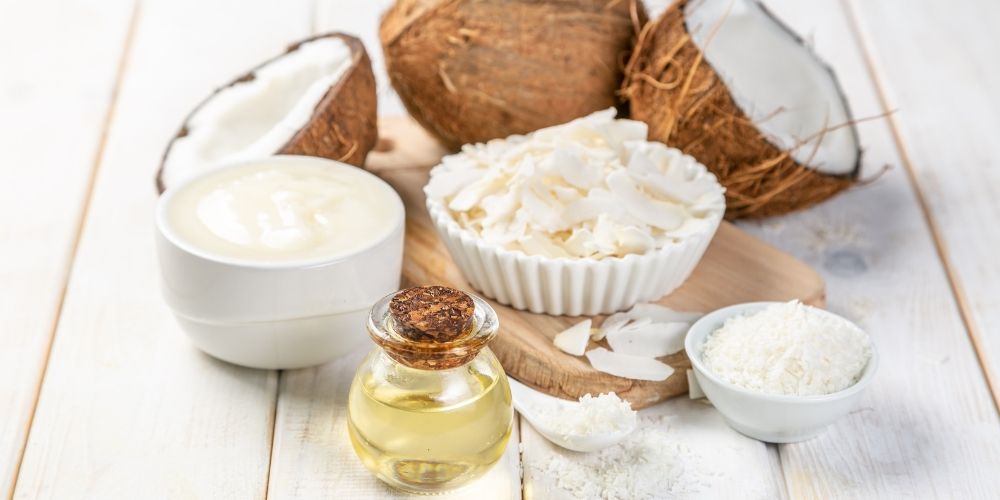 Discovering the perfect MCT oil of utmost quality and purity is absolutely crucial. Seek out MCT oils derived from natural sources, which have undergone stringent testing procedures to guarantee their freedom from impurities and additives. By doing so, you ensure that the MCT oil supplement you consume is both clean and effective, instilling confidence in its benefits.
Source of MCTs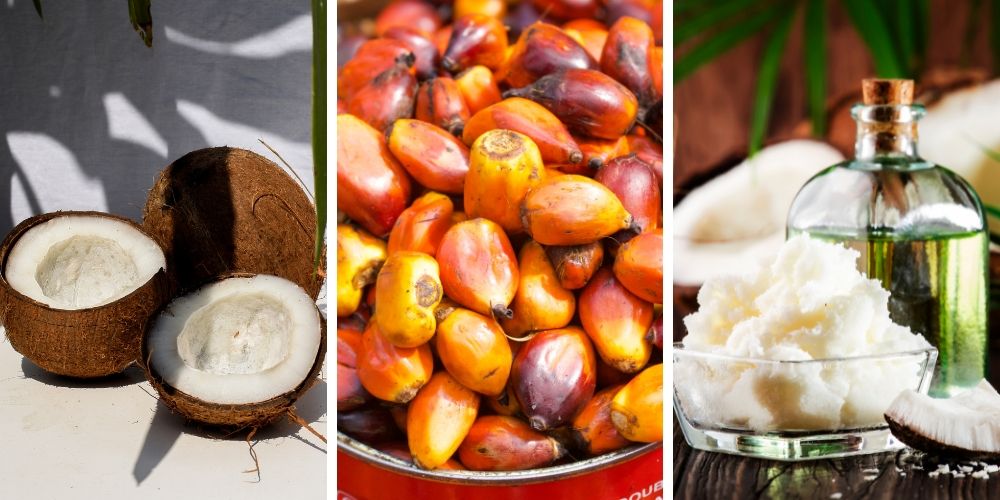 Source selection for MCTs plays a pivotal role. Although coconut oil is commonly used, certain MCT oils may include palm kernel oil or a combination of both. It is also important to ascertain the concentration of MCTs within the oil. A higher concentration signifies a more potent MCT oil, capable of enhancing energy levels and cognitive function to a greater extent.
Flavor and Aroma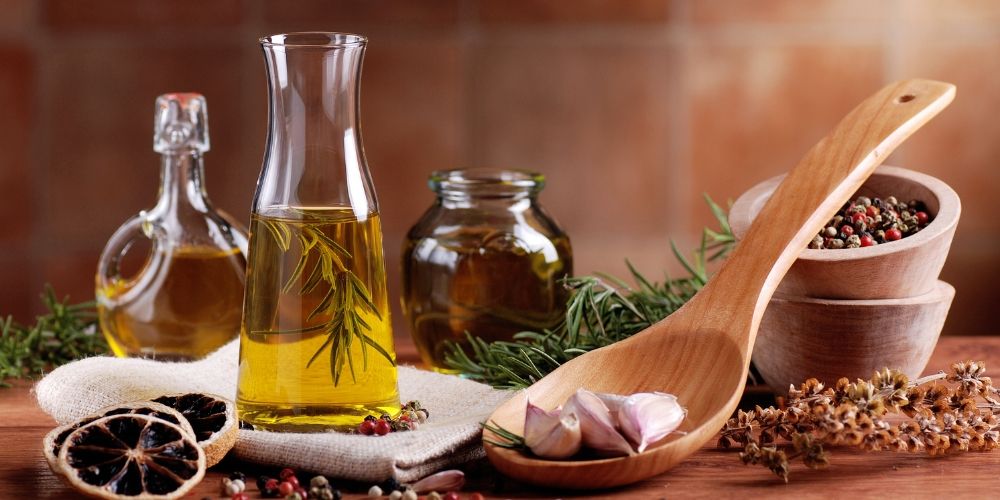 While MCT oil is typically devoid of flavor, select brands offer flavored alternatives to infuse a subtle taste into your coffee. If you have a specific preference or enjoy experimenting with various options, flavored MCT oils can deliver an enjoyable and aromatic experience, enriching your daily routine.
Price and Availability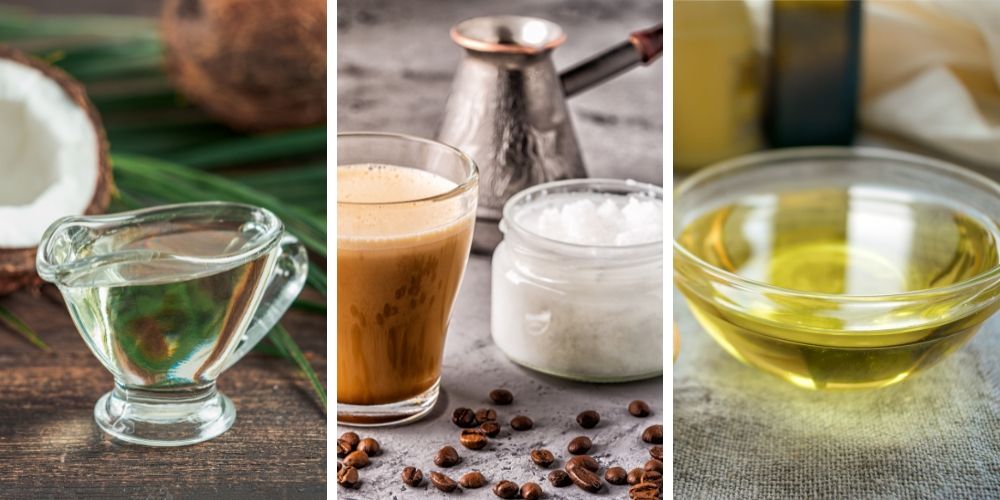 The price and availability of your chosen MCT oil should be taken into consideration. Compare prices across different brands and evaluate whether the cost aligns with the quality and quantity provided. Moreover, assess the availability of the MCT oil to ensure a consistent supply that meets your needs.
Our Favorite MCT Oils
Here is a list of our favorite MCT oils to try—all of them are high-quality, third-party tested, and come from reputable sources. So whether you're looking for an all-natural option or a vegan product, we have you covered with our selection of top-notch MCT oil supplements.
⬇️ 9. Best Vegan MCT Oil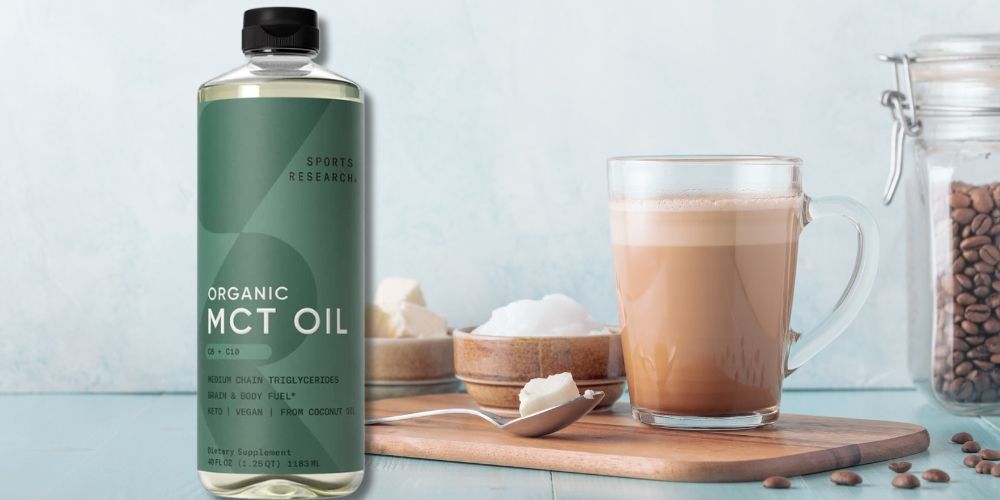 ✔️Key Features: Pure MCT Oil Sourced from Organic Coconuts, Caprylic (C8) and Capric Acid (C10) Combination, Versatile Use, 3rd Party Verified
✅Pros: Promotes Energy and Mental Clarity, Versatile and Convenient, Suitable for Various Dietary Preferences
❌Cons: Flavorless Nature, Large Bottle Size
This 40oz bottle of pure MCT Oil sourced from organic coconuts is your secret weapon for promoting energy and firing up your brainpower. Packed with caprylic (C8) and capric acid (C10), powerful ketogenic MCTs found in coconut oil, this liquid gold will kick your day into high gear. Add a tablespoon to your morning coffee, tea, or keto shakes, and get ready to conquer the world with a game-changing boost of energy.
Sports Research takes pride in sustainable and organic sourcing. Their MCT Oil is extracted from non-GMO coconuts grown in the Philippines, ensuring guilt-free brain power. Rest assured, this MCT Oil has undergone rigorous 3rd party verification, holding USDA Organic and Non-GMO Project Verified certifications.
It's the perfect choice for keto, paleo, and vegan lifestyles, as well as vegetarian, vegan, dairy-free, and gluten-free diets. With Sports Research Keto MCT Oil, you'll unlock the power of ketones, fueling your brain cells for enhanced focus and mental clarity. Say goodbye to brain fog and hello to an energized mind!
⬇️ 8. Best Premium MCT Oil
✔️Key Features: Extracted from 100% Coconut Oil, Rapid Ketone Conversion, Flavorless and Adaptable, Contains Easy-to-Digest Caprylic Acid
✅Pros: Augments Mental and Physical Energy, Enhances Focus and Cognitive Performance, Versatile in Culinary Use
❌Cons: Tendency to Clump in Cold Drinks
This unflavored MCT oil, extracted from 100% coconut oil (not palm oil), quickly converts into invigorating ketone production that ignites both your mind and body, providing a remarkable source of mental and physical vitality. Pour it into your favorite drinks or effortlessly incorporate it into meals, enjoying its easy-to-digest caprylic acid content that fuels your cells more efficiently than traditional coconut oil, delivering a sustained surge of energy.
Backed by the expertise of Bulletproof and its commitment to science-backed ingredients, this C8 MCT oil rapidly converts into invigorating ketones that power your mind and body within minutes. Get ready to unlock a new level of energy, enhanced focus, and embrace the potential for weight management. It's time to experience the incredible benefits of Bulletproof MCT Oil and take your well-being to the next level.
⬇️ 7. Best MCT Oil for Weight Loss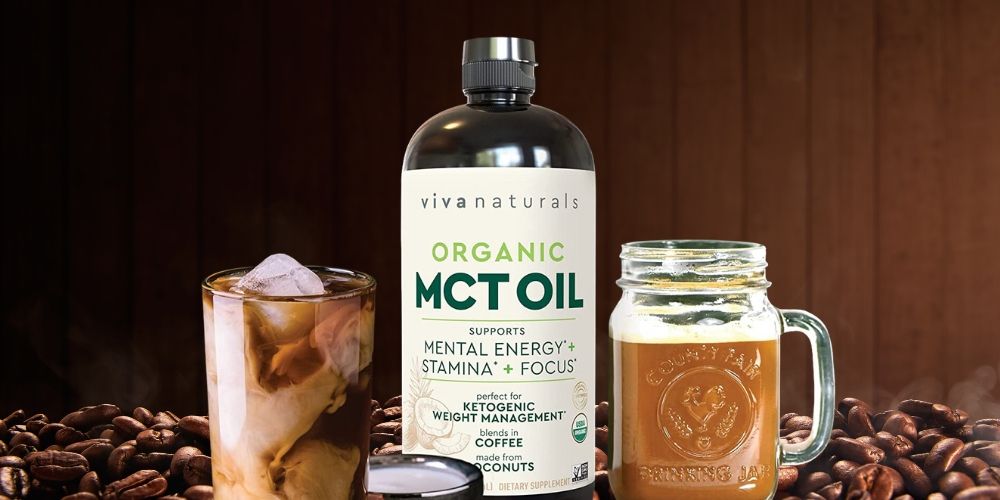 ✔️Key Features: Sourced from 100% Organic Coconut Oil, Virtually Odorless and Tasteless, Fat-Burning Potential, Contains Lauric Acid and Long Chain Triglycerides
✅Pros: Promotes Mental Clarity and Focus, Highly Versatile, Pure and Free of Fillers or Additives
❌Cons: May Lack Appeal to Those Preferring Flavored Options
Amplify your wellness journey with Viva Naturals MCT Oil. Sourced from 100% organic coconut oil, this dynamic supplement is crafted to assist health-conscious individuals aiming to shed weight. As an integral part of a low or no-carb diet, it not only fuels your day but also fosters mental acuity, paving the way for heightened productivity.
Our MCT oil is as versatile as it is beneficial. With its virtually odorless and tasteless profile, it seamlessly integrates into your dietary routine, be it in your morning coffee or a keto smoothie. Alongside its rich content of lauric acid and long chain triglycerides, Viva Naturals MCT Oil helps burn fat during the keto diet, steering you closer to your weight loss objectives.
⬇️ 6. Best Overall MCT Oil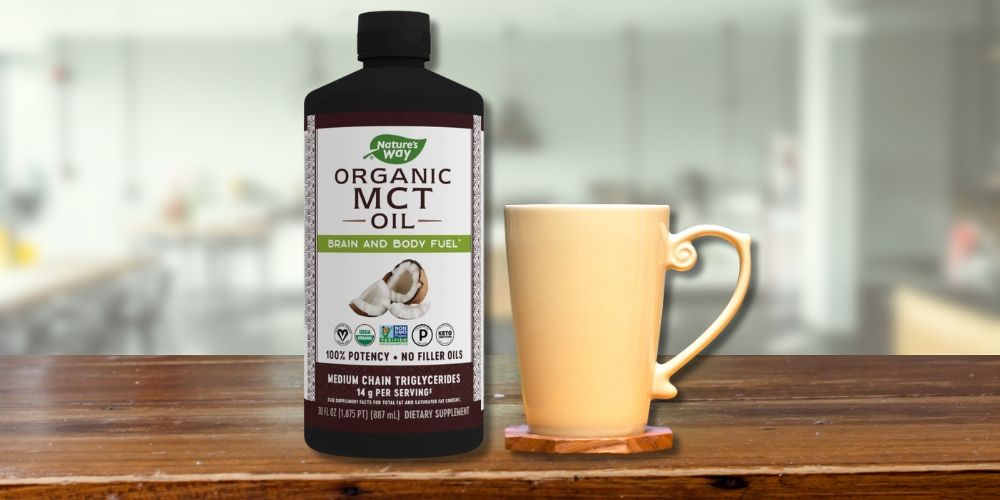 ✔️Key Features: Sourced from Premium Coconuts, Pure, Unadulterated MCTs including Caprylic and Capric Acids, Promotes Satiety
✅Pros: Provides Sustained Energy, Naturally Enhances Energy Levels, Versatile for Diet and Culinary Incorporation
❌Cons: Bottle Size Not Ideal for Travel
Nature's Way MCT Oil is extracted from premium coconuts with no palm or filler oils and contains pure source MCTs, including caprylic and capric acids. It helps you feel full and is quickly digested and converted into energy for your brain and body, making it a great choice when looking for an all-natural way to increase energy levels.
Plus, Nature's Way takes pride in providing only the best quality botanicals free of fillers, outside flavors, and additives. With 14 grams of 100% pure potency MCTs per serving, this oil delivers sustained energy all day long!
⬇️ 5. Best MCT Oil for Brain Health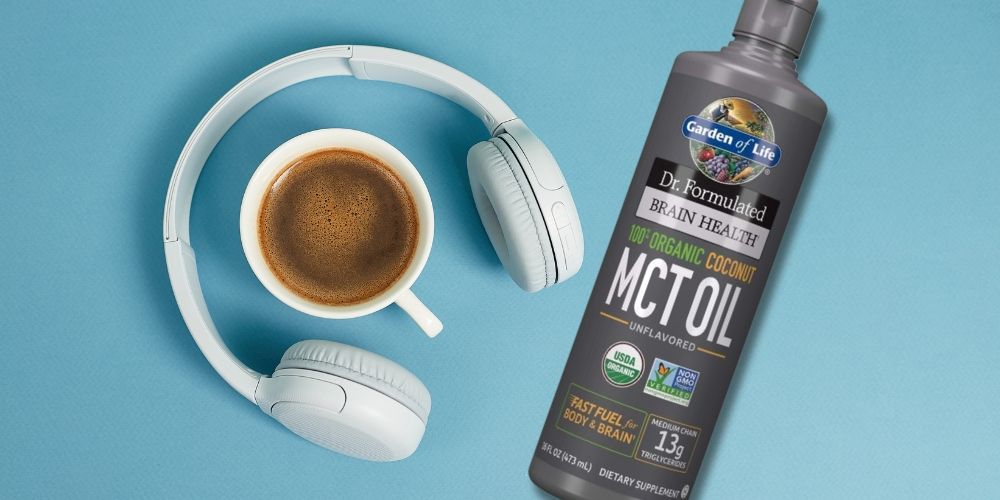 ✔️Key Features: 100% Organic Coconut-derived MCT Oil, Promotes Brain Energy, Contains Caprylic and Capric Acids, Rigorous Quality Testing
✅Pros: Supports Fat Burning, Boosts Cognitive Function, Keto-Friendly and Vegan
❌Cons: Not Suitable for Coconut Allergies
Garden of Life's Dr. Formulated Brain Health Organic Coconut MCT Oil enhances cognitive function and provides sustainable brain energy with 14g of MCTs per serving. It's an ideal choice for boosting brain energy and overall well-being.
This vegan-friendly and Keto Certified MCT oil is Non-GMO Project Verified, undergoing strict quality tests. Free from artificial ingredients and fillers, it's a dependable source of long chain fatty acids. Improve your brain health and enjoy lasting energy with this premium MCT oil.
⬇️ 4. Best Organic MCT Oil Powder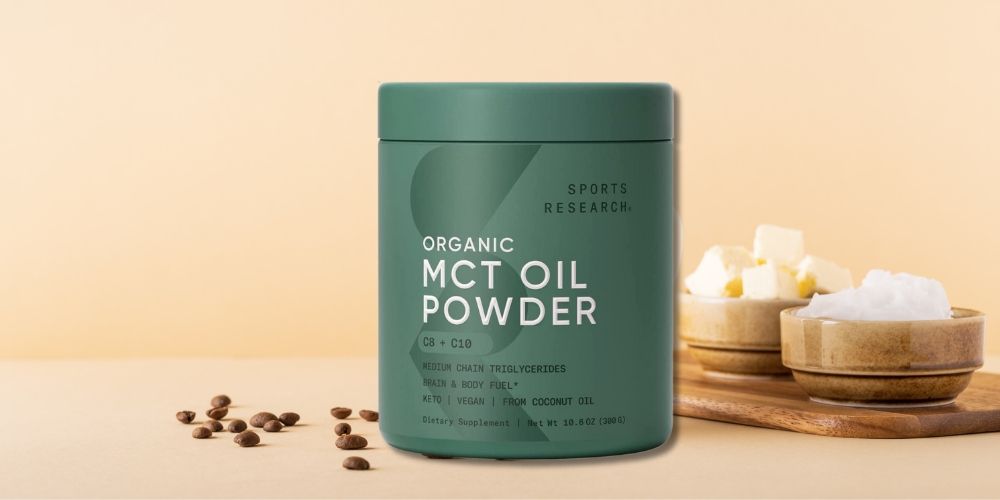 ✔️Key Features: Organic Acacia-Included, Easy Blendability, Made from Natural Ingredients, Energy and Performance Booster
✅Pros: Flavor-Enhancing, Convenient, Provides Clean, Sustained Energy
❌Cons: Not as Convenient as Liquid MCT Oil, Requires Blending
Sports Research MCT Oil Powder is a handy, tasteful source of energy and performance enhancement. It mimics the benefits of liquid MCT oil products, yet is rendered in a creamier form when mixed. Its pleasing taste and seamless blend into beverages and recipes are part of its charm.
This product integrates seamlessly into various dishes and drinks without granulating or separating. Its main ingredient, medium-chain triglycerides, are sourced from coconut and palm kernel oil, ensuring a clean, energy-rich fat source. The powder also contains organic acacia for a prebiotic boost. There are no artificial ingredients or fillers—just natural, beneficial components.
⬇️ 3. Best Keto MCT Oil Powder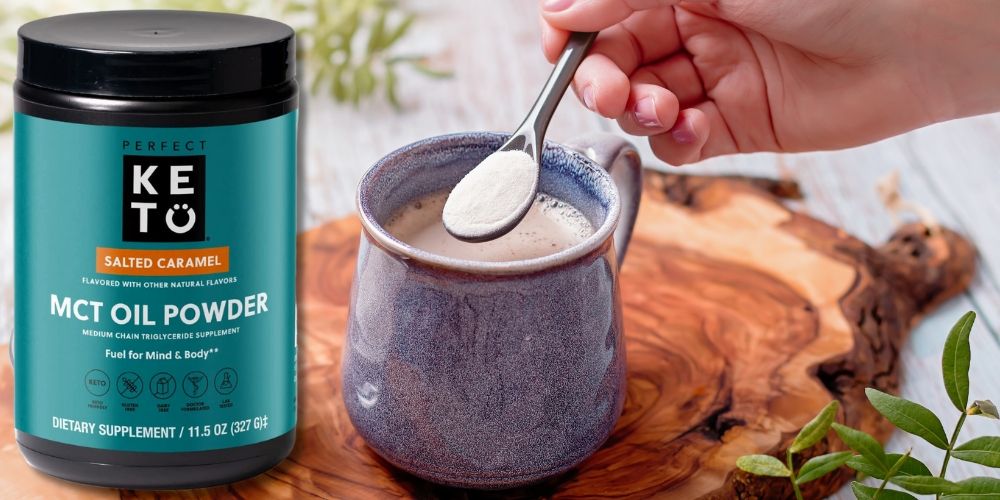 ✔️Key Features: Powdered MCT Oil, Zero Added Carbs/Sugar, Keto, Paleo, Sugar-Free, and Low-Carb Diet Compatible
✅Pros: Appetite Suppressor, Provides Sustained Energy and Mental Clarity, Mess-Free Mixing
❌Cons: Flavored Variant Might Not Suit Those Preferring Neutral Taste
Perfect Keto MCT Oil Powder, in its Salted Caramel flavor, offers a tasteful twist to your diet, pairing easy digestion with a delightful taste. As a carb and sugar-free source of fats, it integrates effortlessly into various diet plans, including Keto, Paleo, sugar-free, and low-carb.
The energy and mental boost provided by its coconut-derived MCT fats is an added advantage. With its mess-free mixing, it can effortlessly amplify your coffees, shakes, and smoothies.
⬇️ 2. Best MCT Oil Capsules
✔️Key Features: Virgin Coconut Oil-Based, C8 and C10 MCTs, Travel-Friendly Softgel Form, No Artificial Additives
✅Pros: Mess-Free Consumption, Accelerates Ketosis, Complements Various Diets
❌Cons: Softgel Form Might Not Suit Liquid MCT Oil Enthusiasts
Zeal Naturals Pure MCT Oil Softgels provide ketogenic-friendly energy and cognitive fuel. They are made from virgin coconut oil, delivering 3000mg of medium-chain triglycerides (MCTs) per serving for quicker ketosis induction. The C8 and C10 oils contribute beneficial fats that metabolize into ketones, supplying consistent energy.
These soft gels provide a practical, spill-proof solution for enjoying MCT oil benefits, particularly on the move. Suitable for Paleo, Keto, or gluten-free diets, they contain no artificial components or fillers. The soft gel form adds convenience for those frequently traveling and wary of liquid MCT oil spillage.
⬇️ 1. Best MCT Oil Chews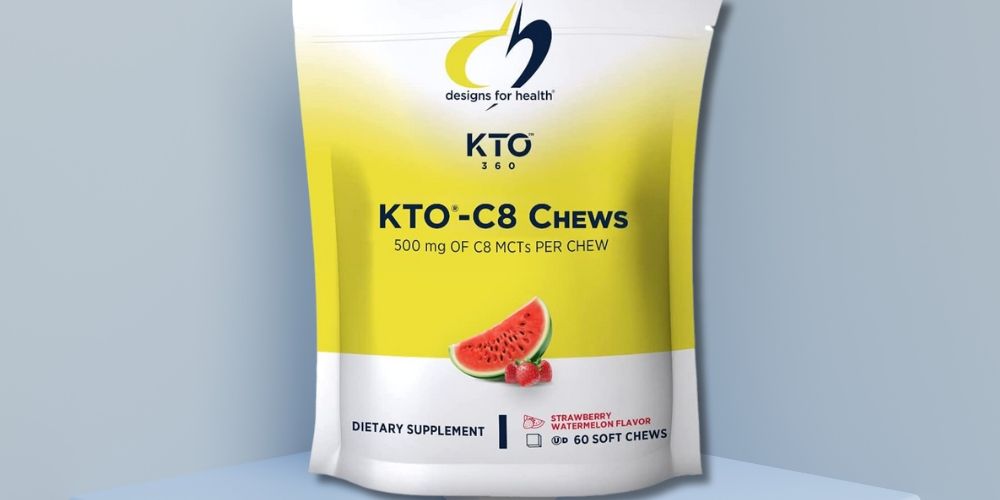 ✔️Key Features: Portable MCT Oil Chews, Strawberry Watermelon Flavor, Sweetened with Allulose and Stevia
✅Pros: Ideal for On-the-Go, Keto, Gluten-Free, and GMO-Free Compatible
❌Cons: Limited Flavor Variety, Needs Appropriate Storage for Freshness and Texture
Designs for Health KTO-C8 MCT Oil Chews are a convenient, ketogenic-friendly option. These portable, low-net-carb chews facilitate easy MCT consumption, with no blending necessary. Each strawberry watermelon-flavored chew contains 500mg of premium caprylic MCTs, or C8, providing efficient brain metabolism and comprehensive energy.
The chews are free of soy, gluten, GMOs, and artificial sweeteners, with colors from vegetable juice for a natural feel. Their allulose and stevia sweetening offers a tasty, low-calorie treat with a zero glycemic index.
Tips for Incorporating MCT Oil into Daily Diet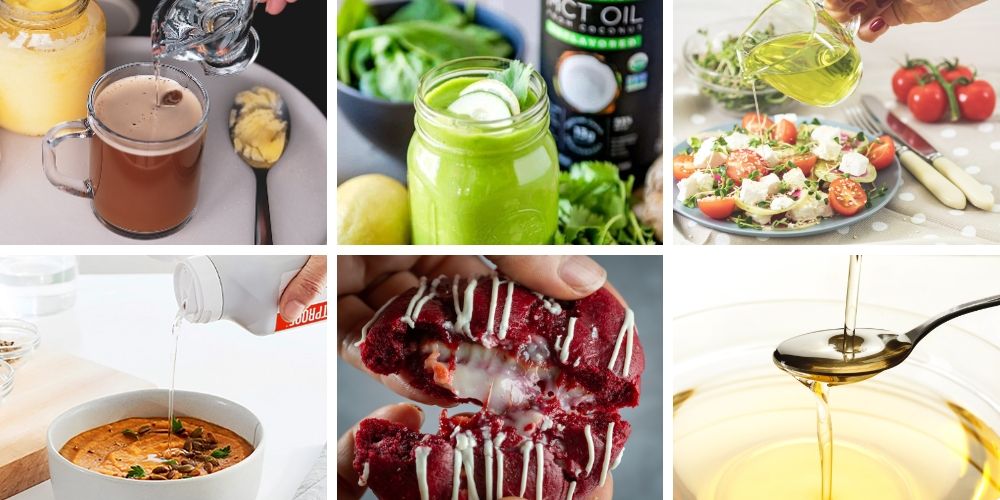 Ready to unlock the magic of MCT oil? Here are some sizzling tips on how you can weave this superfood into your daily eats:
Go Slow and Steady
Just like a new workout routine, you want to start small with MCT oil. Kick off with a teaspoon a day and inch your way up. Your tummy will thank you for the gradual introduction, and you'll dodge any pesky side effects like tummy rumbles or runs.
Blend It Into Coffee
Here's a fun way to get your MCT oil fix – swirl it into your morning coffee! Remember our coffee escapades? This trick will give you a silky, robust cup that doesn't just taste fab, but revs you up for the day too!
Mix It Into Smoothies
If you're into smoothies, MCT oil can be your new best friend. Just a dash can notch up your smoothie's nutritional score without messing with the taste.
Use It in Salad Dressings
Fancy a healthy salad dressing? Get creative with MCT oil! Mix it up with vinegar, a squeeze of lemon, or your favorite herbs, and voila – a nutritious, delectable dressing!
Chef It Up
MCT oil can withstand a decent amount of heat, so you can whip up some culinary magic with it. But remember, medium heat is your best bet to keep those health benefits intact.
Cook With It
How about a healthier swap for other oils in your baking? MCT oil might be the secret ingredient your baked goodies have been missing!
Incorporate It Into Baking
If you're feeling adventurous, you could even gulp down MCT oil straight from the spoon. But heads up, this isn't everyone's cup of tea.
And remember, while MCT oil is a superhero of sorts, it's still a saturated fat. Moderation is key, folks! And as always, have a chat with your healthcare provider before any major dietary shake-ups. Here's to making meals more exciting with MCT oil! Let's get this superfood party started!
MCT Oil vs Coconut Oil The Truth Exposed
If you're curious about the distinctions between MCT oil and coconut oil, look no further than Dr. Eric Berg's insightful video. In this informative presentation, Dr. Berg delves into the nuances and divergences between these two popular oils. Gain a deeper understanding of the unique benefits, applications, and properties of MCT oil versus coconut oil by watching Dr. Eric Berg's enlightening discussion. Expand your knowledge and make informed choices by exploring this valuable resource.
Best MCT Oil FAQs
What is MCT Oil?
MCT oil, short for medium-chain triglyceride oil, is a type of oil derived from coconut or palm kernel oil. What makes MCT oil unique is its high concentration of medium-chain fatty acids, which are quickly digested and converted into energy by the body. This makes MCT oil an excellent source of quick and sustained energy, making it a popular choice among athletes, fitness enthusiasts, and those following a ketogenic diet. High-quality MCT oil can provide numerous health benefits, including improved cognitive function, increased energy levels, and weight loss support.
How much MCT oil per day?
Determining the appropriate amount of MCT oil to consume each day depends on several factors, including your age, weight, and activity level. As a general rule of thumb, it is recommended to start with a small dose of 1-2 teaspoons of MCT oil per day and then gradually increase your intake over time. It's important to note that consuming too much MCT oil can cause digestive issues, so it's essential to listen to your body and adjust your intake accordingly. Many people find that consuming 1-2 tablespoons of MCT oil per day is an effective and safe amount to support their health and wellness goals. Always consult with a healthcare professional before adding any new supplements to your daily routine.
What form of MCT is best?
Four different types of MCTs exist, each with a different number of carbon atoms. The most common forms of MCT oil include caprylic acid (C8), capric acid (C10), or a combination of both. While all forms of MCT oil can provide benefits, C8 MCT oil is generally considered the best due to its ability to rapidly convert into ketones, providing quick and sustained energy. Additionally, C8 MCT oil is less likely to cause digestive upset compared to other forms of MCT oil. However, it's important to note that individual responses may vary, and what works best for one person may not work for others. Ultimately, the best form of MCT oil is the one that works best for you and your specific health needs.
What is MCT oil good for?
MCT oil is a highly sought-after supplement with numerous potential health benefits. Studies indicate that benefits of mct oil may aid in weight loss by boosting energy, enhancing metabolism, curbing appetite, and increasing fat burn during physical activity.
Additionally, MCT oil has been linked to positive effects on cholesterol levels, brain function, and digestive system. Many individuals also appreciate its ability to provide sustained energy, helping them feel satiated for longer periods between meals. With its multifaceted advantages, MCT oil has become a popular choice for those aiming to optimize their overall health and wellness.
Is MCT oil just coconut oil?
MCT oil is not your average coconut oil. The "MCT" in MCT oil stands for medium-chain triglycerides, a type of fatty acid with shorter carbon chains. This distinctive composition sets it apart from other oils and fats, making it easier to digest and quickly absorbed by the body.
Compared to regular coconut oil, MCT oil boasts lower calorie content and is predominantly composed of caprylic and capric acids, which have been associated with various health benefits. With its unique properties and nutrient profile, MCT oil surpasses plain coconut oil as a superior choice for supporting overall well-being.
What is the best time to take MCT oil?
The best time to take MCT oil varies based on individual goals and preferences, so experimenting with different timings can help determine the optimal routine. By taking MCT oil in the morning, individuals often experience a noticeable boost in energy and mental alertness, setting a positive tone for the day ahead. This is especially beneficial for those seeking to enhance their energy levels and maximize productivity.
What are MCT oil side effects?
The most commonly reported side effect of MCT oil is digestive distress, including symptoms like nausea and diarrhea. This is particularly common when consuming excessive amounts of MCT oil. It's crucial to consult with a healthcare professional before incorporating MCT oil into your diet if you have any underlying liver or kidney conditions.
Lastly, individuals with allergies to oils like coconut oil should avoid consuming MCT oil to prevent potential allergic reactions. While these side effects may be a concern for some, it's important to note that overall, MCT oil is still considered one of the healthiest oil options available. Being mindful of dosage and individual health considerations can help mitigate any potential risks.
What brand has the best MCT oil?
Bulletproof, Sports Research, Onnit, Performance Lab MCT Oil, and Kiss My Keto are top brands for MCT oil. Each brand is known for its quality, sourcing, and customer satisfaction. Factors like sourcing, quality control, and customer reviews should be considered when choosing the best brand for your MCT oil needs. performance lab MCT oil,
Final Thoughts
With the variety of MCT oil types available, it can seem overwhelming when choosing the one best suited to your lifestyle and needs. If you're looking for an easy-to-use and access option, then the liquid form is the way to go. For those seeking more versatility, powder forms offer a great solution.
Those looking for an affordable option should opt for capsule form. With regards to all-natural products, look specifically for MCT oil made from coconut oil. Lastly, if budget is a key factor then you can find great value in MCT oils made from palm kernel oil. Ultimately, there are many different brands and types of MCT oil powders so research thoroughly before making your choice.
Other Posts You May Like
Comments