This post may contain affiliate links, please see our privacy policy for details.
Are you tired of spending hours on your hands and knees scrubbing floors after a long day? Do you dread vacuuming because it takes so much time and effort? Well, never fear! Robot vacuums are here to save the day. In this blog post, we'll take a look at the best robot vacuums for keeping your floors dust-free and grime-free!
Our Picks for the Best Robot Vacuums
What Is a Robot Vacuum?
A robot vacuum cleaner, also known as a robotic vacuum or robovac, is an automated cleaning device that independently moves around your home in order to clean carpets and hard floors. Robot vacuums are typically cylindrical shaped and feature a low profile design so they can easily fit under furniture such as beds and couches.
When it comes to features, most robot vacuums come equipped with multiple sensors that enable them to detect obstacles like walls and furniture, allowing them to navigate around the room without crashing into anything. Additionally, most models have HEPA filters that help reduce dust particles in the air for healthier indoor air quality.
In terms of functionality, robot vacuums are designed to clean autonomously by either following random patterns or using specific algorithms depending on their brand and model. Most robots have a built-in rechargeable battery which allows them to move around until their power runs out and then return back home for charging again before continuing its cleaning cycle once more.
Robot vacuums offer convenience when it comes to keeping your house neat without having you manually perform all the work yourself! Whether you're looking for a basic unit or one loaded with advanced features like edge-sweeping technology or voice assistant compatibility - there's something available that can suit your needs perfectly!
How to Choose the Best Robot Vacuum
With so many different types of robot vacuums on the market, it can be overwhelming to decide which one is best for your home. To make a decision easier and help you find the perfect fit, consider all the features: battery life, dust canisters, suction power, noise level, filter type, scheduling capability, and mapping feature. Test robot vacuums out or read up on reviews - don't forget to test drive them like you would with cars! With that said, it may take some time to find the right model for you but in the end, you won't regret buying the best robot vacuum that your house needs.
Battery Life
One of the most important factors to consider when buying a robot vacuum is battery life. Some models have longer-lasting batteries than others, so be sure to read up on the product specifications to determine which model will work best for your home. Generally speaking, any model with lithium-ion batteries will last much longer than those with nickel-metal hydride batteries. It's also important to note that some vacuums come with additional battery packs, giving them an extra boost when it comes to cleaning time.
Dust Canisters
The size and capacity of the dust canister are other factors to consider when shopping for a robot vacuum. A larger dust canister means less frequent emptying and more continuous cleaning power. However, larger dust canisters are often more expensive than smaller ones, so keep this in mind when making your purchase decision.
Suction Power
Another important factor is suction power – or how powerfully the vacuum's motor sucks up dirt and debris off of your floors and carpets. The higher the suction power rating, the better job it will do at deep cleaning carpets and removing pet hair from furniture surfaces. Be sure to check out customer reviews as well – these can give you an idea of how well each model actually performs in real-life scenarios.
Noise Level
Noise level is another factor worth considering if noise levels in your home are a concern - such as if you have small children or pets who may be startled by loud noises while they're sleeping or playing. Many models list their decibel ratings on their product pages so you can get an idea of how loud they might be in operation before making your purchase decision.
Filter Type & Scheduling Capability
Don't forget about filter type and scheduling capability when shopping for a new robot vacuum cleaner. The type of filter used determines both how effective the machine is at collecting dust particles and allergens - so look for HEPA filters if this is something that's important to you - as well as whether or not the model has any scheduling capabilities (like automatic start times). This feature allows for hands-free cleaning without having to manually turn on/off the unit every time it needs emptying or recharging! Additionally, many models now come equipped with advanced mapping features that allow them to navigate around furniture easily without getting stuck in corners or tight spaces - perfect for homes with lots of obstacles!
Mapping Feature
Finally, consider whether or not a robot vacuum has an efficient mapping feature. Although many robotic vacuums rely on random navigation patterns when going about their routines of cleaning floors and carpets, certain models have improved navigation technology that allows them to learn the layout of your home better in order for them to do their jobs accurately and efficiently during each cycle of operation. This means that robot vacuums with this feature will usually cover more area than those without it; thereby doing their job faster and consuming less energy at any given point during their operating cycles within your home.
Our Favorite Robot Vacuums to Try
Robot vacuums are the perfect way to keep your home clean with minimal effort. With so many options on the market, it can be difficult to decide which robot vacuum is right for you. To help make your decision easier, here are some of our favorite robot vacuums to try.
Best Self-Emptying Robot Vacuum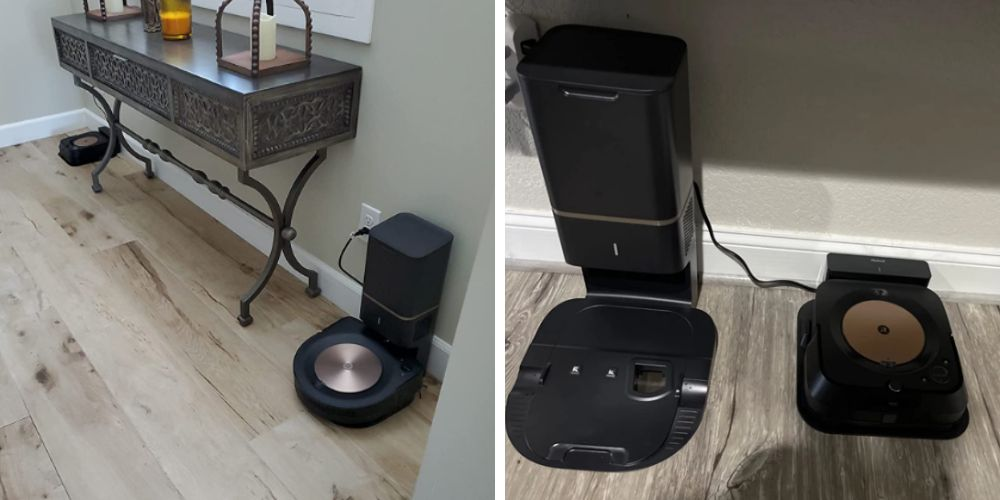 The iRobot Roomba s9+ is one of the best-selling and most reputable robots in its category. This model comes with powerful Dual Multi-Surface Brushes that deep clean carpets and has dirt detection technology for sensing different types of dirt and debris.
It also has an advanced navigation system that allows it to track obstacles in order to avoid getting stuck or bumping into objects while cleaning around them. Additionally, this model boasts up to 75 minutes of cleaning time before needing a recharge— more than enough time for most vacuum jobs!
Best Budget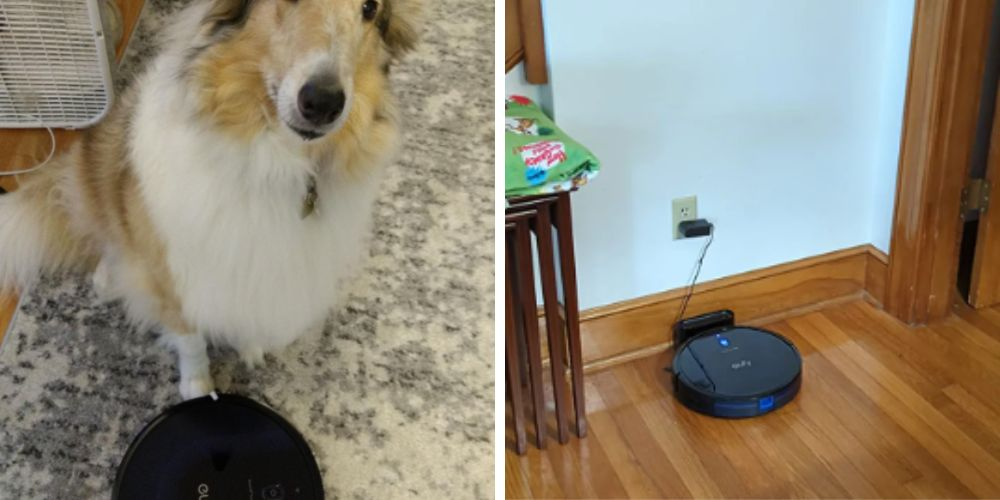 The Eufy RoboVac 15C MAX Robot Vacuum is the perfect robotic vacuum cleaner for busy households looking for a low-profile, noise-free cleaning experience. This model features 2000Pa of suction, allowing it to clean hard floors and medium-pile carpets with ease.
Additionally, it also features Wi-Fi connectivity, allowing you to control it from anywhere in your home via your smartphone or tablet. With self-charging technology and quiet operation, this model offers a hassle-free, low-maintenance cleaning experience that leaves you worry-free. Whether it be pet hair or dust bunnies, the BoostIQ RoboVac 15C MAX will take care of it all.
Best With Long-Lasting Battery
Roborock S6 MaxV Robot Vacuum is a great robot vacuum cleaner and mop for those who want complete control over their home cleaning. This model features a dual camera system, enabling it to recognize and avoid obstacles such as power cord, pet waste, or furniture legs with its intelligent obstacle avoidance feature. Furthermore, this model has 25% more suction power than other models, making it great for pet hair and dust.
With the Roborock App, Mi Home App, Alexa, Google Home, and Siri voice control, you can easily monitor and program your robot vacuum from any location. Additionally, this model includes multi-level mapping, smart mopping add-ons as well as customized suction and water levels with no-go zones and no-mop zones options. The roborock S6 is the ideal choice for busy households looking for an intelligent cleaning experience that can be controlled remotely.
Best For Cleaning Hard Floors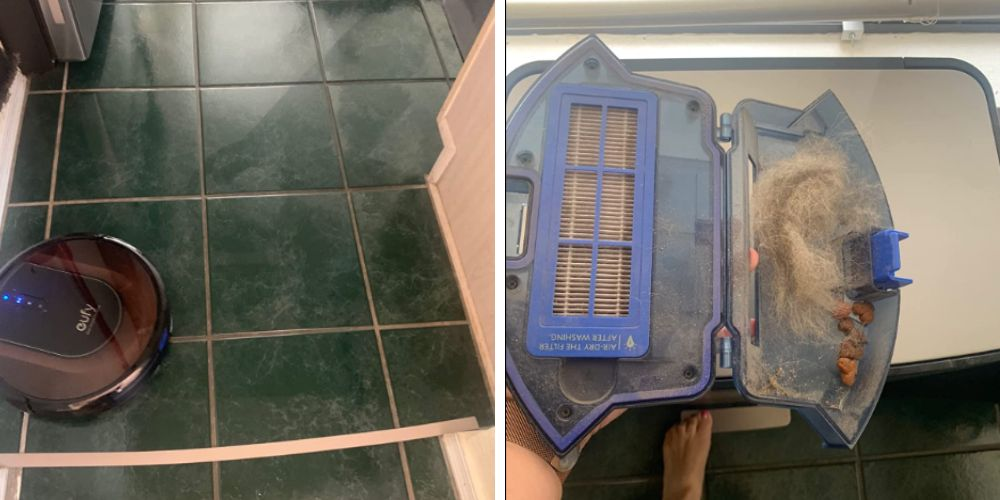 The Eufy RoboVac G30 Hybrid is the perfect robot vacuum cleaner for busy households in need of a low-profile, easy-to-use system. This model boasts a compact design that fits seamlessly under furniture and cabinets yet still delivers strong suction power for its size.
Additionally, it works with both Amazon Alexa and Google Assistant voice commands so you can easily control it with your voice. Moreover, the well-designed app makes setup and use a breeze while smart navigation allows for systematic cleaning.
Furthermore, this model offers great performance when used to clean pet hair or waste and is one of the best choices when it comes to voice control robotic vacuums.
Best For Pet Hair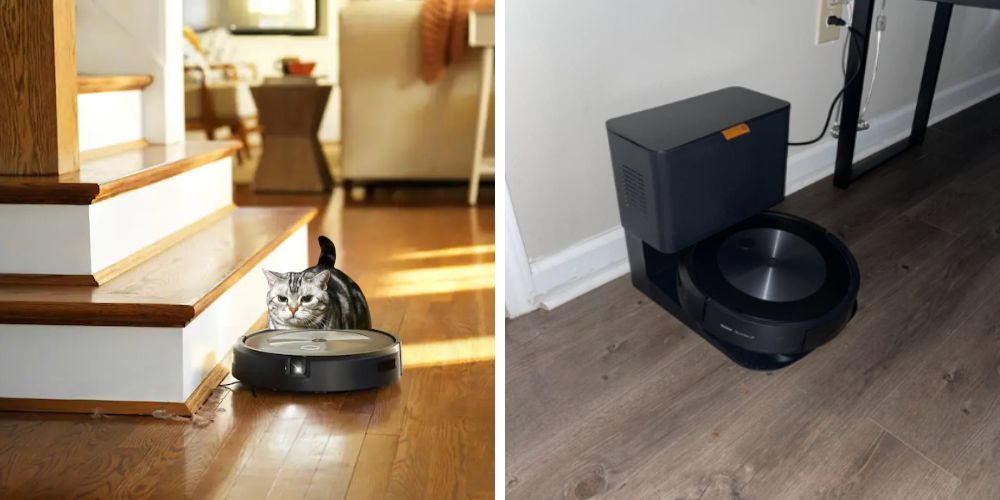 The iRobot Roomba j7 is one of the best robot vacuum cleaners on the market. It offers powerful suction and multiple cleaning modes to meet all your needs. The unit features advanced navigation technology that allows it to seamlessly clean your space while mapping out walls, furniture, and other obstacles along the way.
It also boasts a long-lasting lithium-ion battery so you can easily clean a large area without having to worry about recharging as often. This model is ideal for pet owners since its filters are designed to trap up to 99% of dust, allergens, and pet hair.
Furthermore, it includes convenient scheduling options so you can set it and forget it. All in all, this robot vac provides an efficient and effective cleaning solution that will save you time and effort!
Best For Allergy Sufferers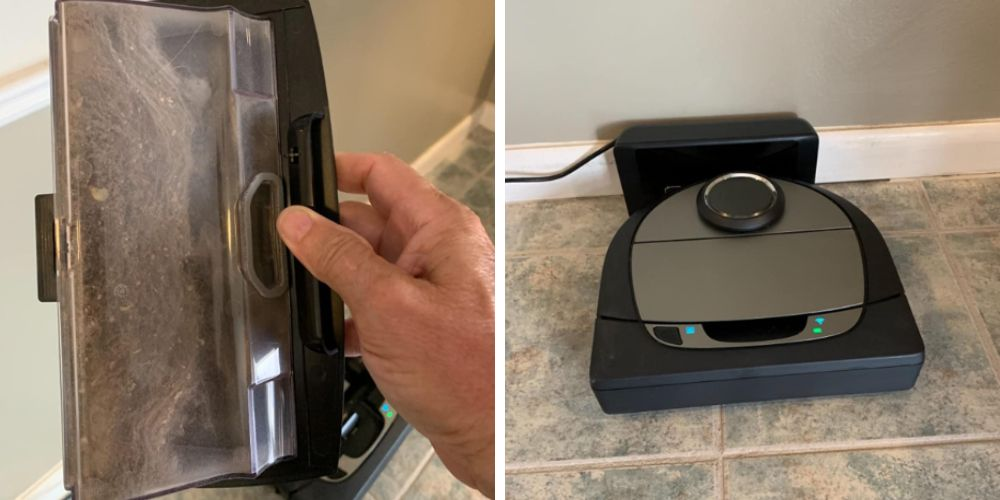 The Neato D10 Intelligent Robot Vacuum is the best robot vacuum cleaner for those who are looking for powerful suction and convenience. This model utilizes Neato's LaserSmart Technology with LIDAR to efficiently map, navigate, and vacuum your entire home even in complete darkness. It also respects your privacy since it has no cameras or mics on board that could record you or your family.
With a single charge, the Neato D10 vacuums up to 2,700 square feet (300 min.) and Quick Boost recharge intelligently charges up just enough to finish bigger jobs. In addition, its Multi-Zone Cleaning and No-Go Zones allow you to customize cleaning while True HEPA filters capture allergens and dust mites.
Finally, this model is compatible with Alexa and Google Assistant voice commands so you can easily control it from your smartphone or remotely via voice.
Best Overall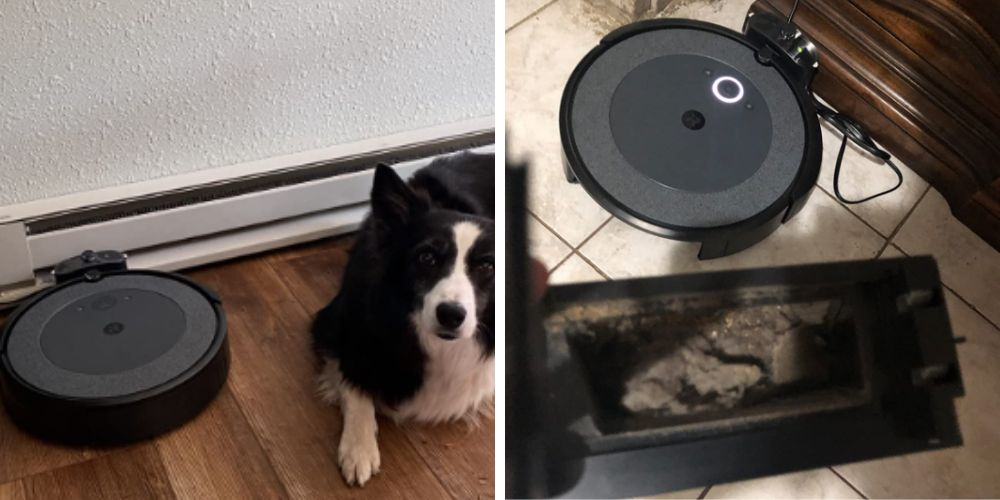 The iRobot Roomba i3 EVO is the perfect cleaning companion for busy households. With smart mapping and Alexa integration, it can clean rooms quickly and efficiently. Its premium 3-stage cleaning system and 10x the power-lifting suction provide a deep clean that tackles all kinds of dirt and debris, while its dual multi-surface rubber brushes are ideal for pet hair and carpets.
Additionally, its dirt detection technology allows it to recognize and target extra dirty areas, making sure no spot is left unclean. It's easy to operate remotely with its app, making vacuuming more convenient than ever before. With this Roomba model, you can rest assured your floors will always be spotless.
Best For Cleaning Tight Spaces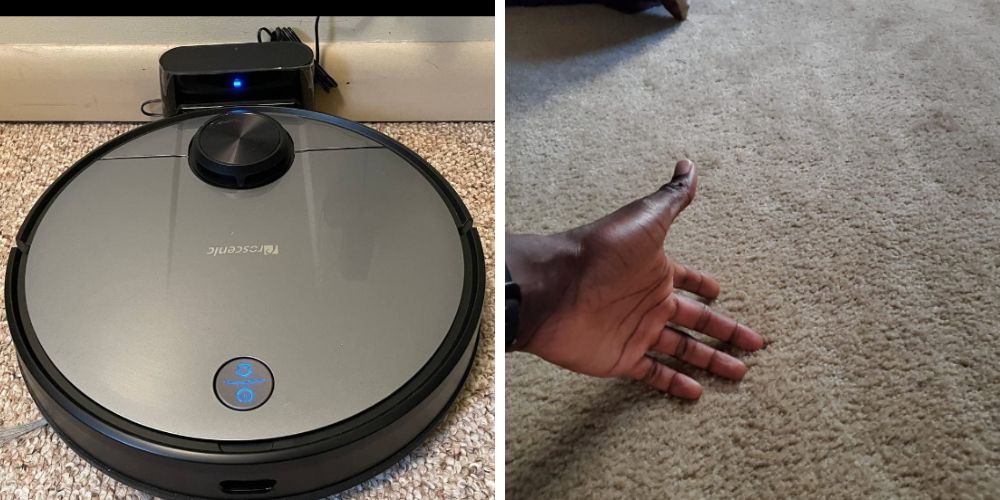 The Proscenic M6 Robot Vacuum is a great option as well thanks its intelligent laser navigation system which helps navigate around objects such as furniture without any issue while still covering all areas thoroughly during both wet and dry cleanup sessions.
This model combines powerful suction with convenience and ease of use. With a 33W power output and its Max. 2600 Pa suction power, the Proscenic M6 PRO can quickly and effectively clean your floors with an impressive 70-120 minutes of cleaning time.
The convenient control options including button, remote control, app, Alexa & Google Home Voice Control make it simple to operate no matter where you are. All in all, the Proscenic M6 PRO Robot Vacuum is perfect for anyone looking for a hassle-free home cleaning solution that won't let them down.
Best Basic and Budget Friendly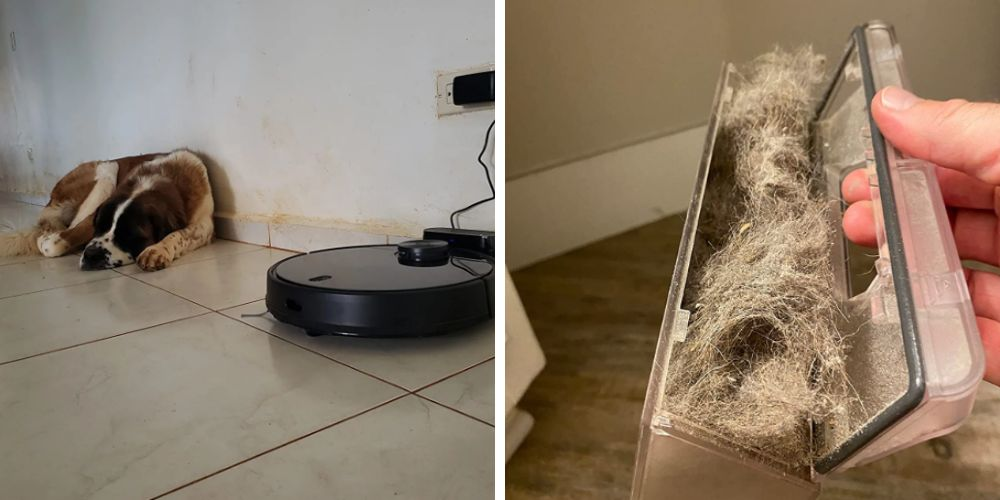 The Wyze Robot Vacuum is the perfect tool for those who have busy lifestyles and need a powerful cleaning solution. Featuring 7 groups of sensors and scanning 2,016 distance points, this high-precision vacuum can easily navigate its environment and clean your living space efficiently.
With its area selection feature, you can edit the map data to target certain areas such as hallways and rooms for more specialized cleaning. It also has a no go zone function, allowing you to prevent it from entering certain areas like cords under desks or dog bowls in the corner. Additionally, scheduled sweeps allow you to customize when you want it to clean so you don't have to worry about constantly manually operating it.
Furthermore, its recharge and resume feature ensures that it never runs out of juice mid-cycle and its simultaneous location and mapping (SLAM) technology allow it to accurately track its location while optimizing cleaning routes.
Last but not least, with three suction options-strong, standard and quiet the Wyze Robot Vacuum provides plenty of flexibility depending on how powerful or quiet you need the vacuum to be.
Best Robot Vacuum Cleaners FAQ
Are you interested in purchasing a robot vacuum but don't know where to start? Have no fear – here are some of the frequently asked questions about buying and using robot vacuums.
What features should I look for when buying a robot vacuum?
When shopping for a robot vacuum, consider factors like battery life, suction power, noise level, filter type, and scheduling capability. You may also want to think about other features such as mapping technology that allows the unit to recognize different rooms and surfaces or debris disposal systems.
How often should I use my robot vacuum?
It depends on your personal preferences and lifestyle. Some people use their robots daily while others opt for weekly cleaning. Many new models come with schedules that allow you to customize how often your robotic cleaner works.
Is it safe to leave a robot vacuum running while I'm away?
Yes – most newer models come with safety sensors and smart technology designed to protect your home from potential accidents or damages due to overcharging. It's always important to read the instructions closely before leaving your unit unattended.
Do all vacuums clean hardwood floors?
No – some models are better suited for carpets or rugs rather than hardwood floors, so make sure you check the specs before making a purchase decision if this is a surface that needs cleaning in your home. Additionally, certain vacuums offer special attachments specifically made for hardwood floors that can be purchased separately if needed.
Can I use my robot vacuum outdoors?
Not typically – most models are only designed for indoor use and do not have the protective coating necessary for outdoor elements like rain or snow. If you need an outdoor cleaner, look for one specifically marketed as being suitable for outdoor use instead of a traditional robotic model
Final Thoughts
After reviewing and testing numerous robot vacuums, we can confidently recommend the Wyze Robot Vacuum as the best robot vacuum for dust and grime-free floors. Its high-precision mapping, area selection, no-go zone, scheduled sweeps, recharge & resume, SLAM technology, and suction options provide superior cleaning that surpasses most other robot vacuums. With its ease of use and powerful features, the Wyze Robot Vacuum is one of the best investments you can make to keep your floors clean at all times.

Comments