This post may contain affiliate links, please see our privacy policy for details.
Winter is coming and so is the snow. Whether you're an experienced veteran or just getting your feet wet with snowboarding, there's no better time to get familiar with the best snowboards for every skill level.
How To Choose The Best Snowboards
So, you're interested in getting into snowboarding? Great! It's a really fun sport. But before you can hit the slopes, you need to buy a board. This can be tricky because there are so many different boards on the market these days. In this blog post, we will discuss how to choose the best snowboard for your needs. We will cover everything from size and shape to materials and features. So whether you're a beginner or an experienced rider, read on for tips on how to find the perfect board!
Types of Snowboards
Winter sports have come a long way over the years and there are now so many types of snowboards available to suit different styles, terrain, and snow conditions. Whether you're a beginner or a seasoned pro looking for a new board, here are 5 types of boards that you should consider.
All Mountain
All mountain boards are designed to perform on any type of terrain or snow condition and provide an all-around experience for riders. They typically feature rockered profiles, stiff flex ratings, and an intense sidecut that allows extreme edge hold and response when riding.
Freestyle
Freestyle snowboards are perfect for riders who want to ride the park and do rails, jumps, and spins. They usually have shorter lengths than other boards which makes them easier to maneuver in tight spots while also providing more control. Freestyle boards often feature softer flexes with twin shapes or reverse camber designs to provide a forgiving ride that still has great pop.
Freeride
Freeride boards are designed specifically for advanced riders who like to spend their time off jumps, in deep powder, steep chutes, and big wide open runs. They usually have directional shapes with longer noses for better float in pow and stiffer flex ratings for increased stability at higher speeds.
Powder Snowboards
Powder snowboards are built with the sole purpose of giving you the most enjoyable experience out on deep powder days. These boards have wider noses, and longer sidecuts with rocker profiles designed specifically for maximum floatation in those white rooms!
Splitboards
Splitboards are lightweight versions of regular snowboards that can be split into two halves creating two skis that allow hikers access to remote terrain they wouldn't normally be able to get to via regular touring methods like chairlifts or shuttles. Splitboarders know how fun it is going on an adventure off the beaten track!
If you're just starting out, we recommend going with an all-mountain or freestyle board. These boards are versatile and can be used for a variety of different riding styles.
Shape
Snowboarding has come a long way over the years, and these days there is a huge variety of shapes to choose from depending on the type of terrain you want to ride and the conditions that you'll be encountering. Let's take a closer look at some of the most popular snowboard shapes currently available.
True Twin Shape
Ideal for beginners, all-mountain riders, and freestyle riders, this shape is perfectly symmetrical with an equal tip and tail - like having a centered stance, making it easier to find and keep your balance.
Directional Shape
This shape offers great float in powder and stability at higher speeds due to its wider and softer nose. Best for freeride and powder, but can also be used for all-mountain riding.
Directional Twin Shape
A mix of twin and directional boards, this shape features both a symmetrical shape (equal size tip and tail) combined with a directional core (softer tip than tail) or vice–versa–directional shape with the symmetrical core. Great all-around option for both all-mountain and freestyle riding.
Volume Shifted Shape
Perfect for the backcountry explorer who wants to maximize their floatation in deep powder; this board is short, and wide and pushed your weight towards the back of the board so that your nose remains on top of the snow. This Profile helps improve maneuverability when going through tight spots as well as providing good edge control when carving at high speeds.
Construction
When it comes to construction, there are three things you need to look at: the core, the base, and the edges.
The core is the internal part of the snowboard that gives it its shape. It's usually made from wood or foam and is surrounded by other materials like fiberglass or carbon fiber.
The base is the bottom part of the snowboard that comes into contact with the snow. It's usually made from polyethylene (plastic) or polyurethane (rubber).
And finally, the edges are the metal parts of the snowboard that help you grip the snow when you're turning.
Size
Now that you know a little bit about snowboard types and construction, let's talk about how to choose the right size board for your height and weight. Snowboards are measured in centimeters (cm) and are available in a range of sizes for both adults and children.
When choosing a board size, it's important to consider both your height and weight. If you're on the taller side or have a lot of weight to support, you'll need a longer board. Conversely, if you're shorter or lighter, you can go with a shorter board. As a general rule of thumb, we recommend adding 10-15cm to your height to find the perfect board size.
Bindings
Finally, let's talk about bindings. Bindings are what keep your feet attached to your snowboard while you're riding. There are two main types of bindings: strap bindings and plate bindings. Strap bindings are easier to get into and offer more support for your feet, while plate bindings provide better control and stability when turning.
When choosing bindings, it's important to make sure they're compatible with your chosen snowboard size as well as your boots (more on that later). Most companies will list recommended binding sizes on their website or product description page.
Now that you know everything there is to know about choosing a snowboard, it's time to start shopping around! We've rounded up our top nine picks for all-mountain, freestyle, powder, street, and backcountry use. Keep reading!
All Mountain Boards
If you want a board that can do it all—from groomers to backcountry terrain—we recommend the Jones Flagship and the Burton Custom Flying V.
The Jones Flagship is a directional board, with a rocker profile for maximum floatation in deep snow, perfect for powder days. It also offers an amazing edge-hold on hardpack. This snowboard features a rocker profile that provides maximum floatation in deep snow, allowing you to handle any terrain with ease and confidence.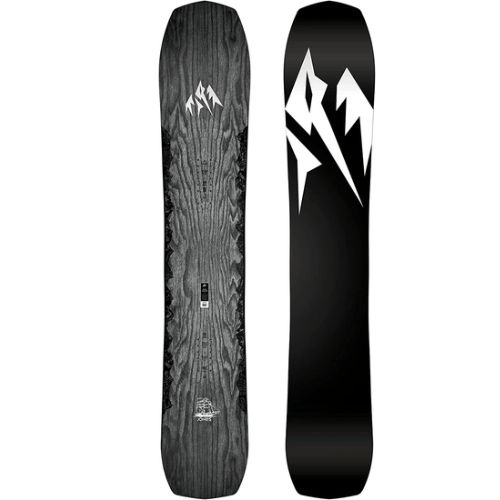 The board also has an amazing edge hold, great for carving up groomers. The stiffness of the board is perfect for riders looking for stability at higher speeds, while still being able to take on steep terrain without sacrificing performance. Overall, this one-of-a-kind snowboard is ideal for riders who want to take on nature's most challenging mountains and enjoy every minute of their ride!
Another all-mountain board is the Burton Custom Flying V is designed for speed and stability, featuring a camber combined with rocker zones and softer flex that provides added forgiveness when riding through choppy terrain.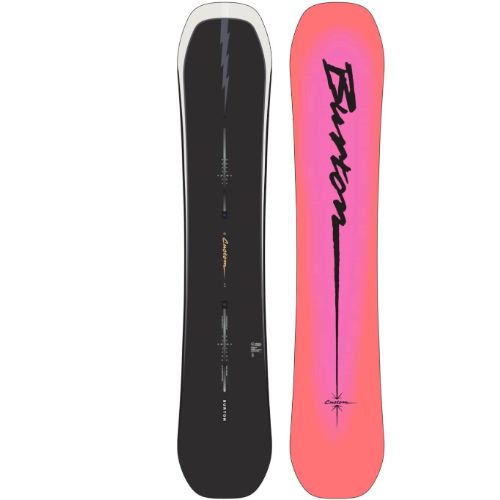 This snowboard is an all-mountain freeride dream come true! The camber profile allows you to carve up the slopes with confidence and stability, while the rocker zones provide added forgiveness to make your ride smoother. Its softer flex adds responsiveness and agility, allowing you to take on any terrain without sacrificing control.
With this board, you can take on steep slopes, deep powder and hardpack with ease. It's also great for jibbing and park riding as well! Overall, the Burton Custom Flying V snowboard will make any mountain thrill seeker happy and ready for more!
Both these boards are great all-mountain options that can handle anything you throw at them! With these boards, you have the ability to take on any terrain and enjoy every moment of your ride.
Freestyle Boards
For riders who prefer parks and urban jibs, the Proto Slinger Snowboard, the Rome Ravine, and the Burton Custom Flying V are the perfect choices.
The Proto Slinger snowboard is the go-to board of Sam Klein, one of the most technical freestyle snowboarders around. This board has it all: it's equipped with a shockwave rocker camber profile and asymmetrical edge bite to give you an incredible response when tackling big kickers or jibbing in the park.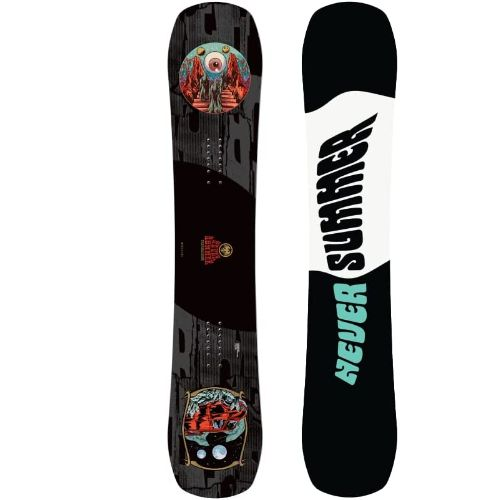 It also features a soft flex that gives you great floatation in powder and makes for effortless carving on steep slopes. On top of it all, the Proto Slinger can still handle jumps and spins like a champ! In short, this is the ultimate freestyle snowboard – made to excel in every condition.
The Burton Flying V Snowboard is one of the most freestyle-friendly snowboards out there. For experienced riders, this versatile board has great response and range for taking on any terrain and making it your own. Its lightweight construction is related to its responsiveness and power distribution, meaning that riding in powder or carving through icy slopes is a breeze.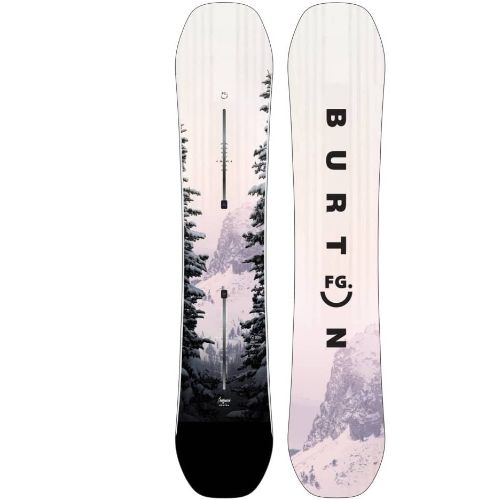 The progressive shape also adds additional stability when doing jumps and tricks, while the camber profile helps keep you on top of the snow wherever you take this board. All in all, if you're looking for a dynamic board that will handle any kind of terrain with ease, then look no further than the Burton Flying V Snowboard.
The Rome Ravine Snowboard is a great choice for both intermediate and advanced riders alike. Its all-mountain shape is designed to be supremely stable, making it perfectly suitable for terrain park exploration and long days spent carving up any mountain. The stiffer flex profile allows riders to take on more aggressive runs with confidence, while the shorter tail provides plenty of buoyancy in the powder.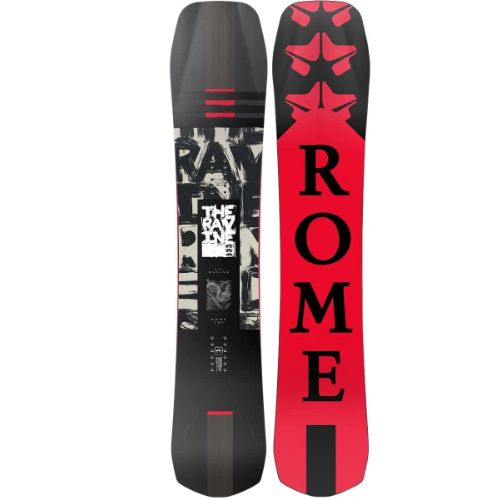 What's more, the sidewall construction helps lessen chatter when taking on varied terrains, allowing for smoother rides no matter what obstacles you come across. If you're looking for a reliable companion that will make your riding experiences feel effortless, then look no further than the Rome Ravine Snowboard.
These three boards are specifically designed to perform well in the park, allowing riders to express their creativity while shredding!
Powder Board
To make the most of deep powder days, go with the Burton Flight Attendant Splitboard. This board was designed specifically for powdery conditions thanks to its rockered nose that keeps you afloat even when there's fresh snow on the ground.
Its directional shape allows riders to take full advantage of its nose and tail dimensions while still being able to navigate both-way runs with ease. The camber profile also provides extra stability when doing jumps and tricks, while the shorter tail gives it more agility when taking on tight corners.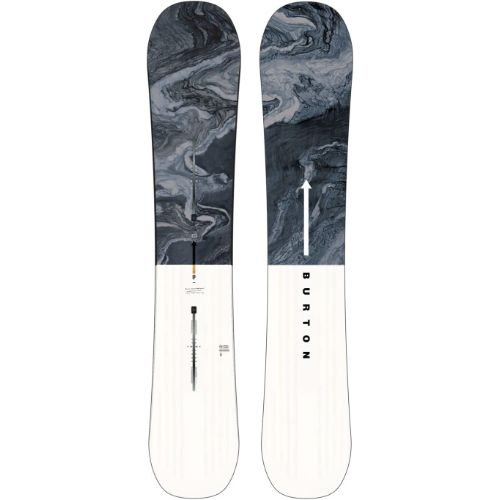 Additionally, the mellow flex makes for a great ride in either direction, allowing you to customize your experience according to your style. Whether you're an advanced rider or just getting into snowboarding, the Burton Flight Attendant Snowboard will have you feeling like a pro in no time.
Backcountry Board
The HEAD Snowboard Day LYT is designed for all mountain freestyle riders looking to ride switch and take on any terrain. The cruiser board shape of this snowboard gives it an incredibly lightweight and long floaty nose, making it an excellent choice when hitting the backcountry.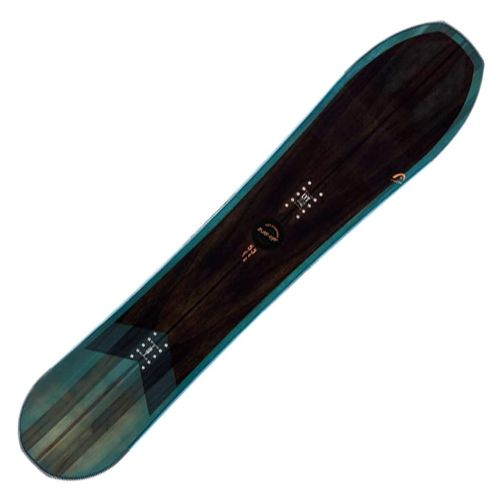 The hexagonal core construction allows the board to be even lighter while still providing a high level of stability and control that's perfect for riding switch or downhill. For extra performance, the hybrid camber pop provides additional float in powder or groomers, while the split-ready design enables you to easily divide the snowboard into two pieces if needed.
And thanks to its LYT technology, you can enjoy a longer ride without sacrificing performance or design. This snowboard is sure to impress!
Street Board
If urban jibbing is more your thing then opt for something like the Capita Space Metal Fantasy Snowboard instead of a traditional style deck like those mentioned above.
This board features an asymmetrical shape that makes grinding rails easy while its flat profile provides plenty of stability at high speeds on hard surfaces like concrete or asphalt without sacrificing agility when linking tricks together smoothly.
Plus, its super tough construction ensures durability in case of unexpected falls so you don't have to worry about damaging your board too much during grinds or slides!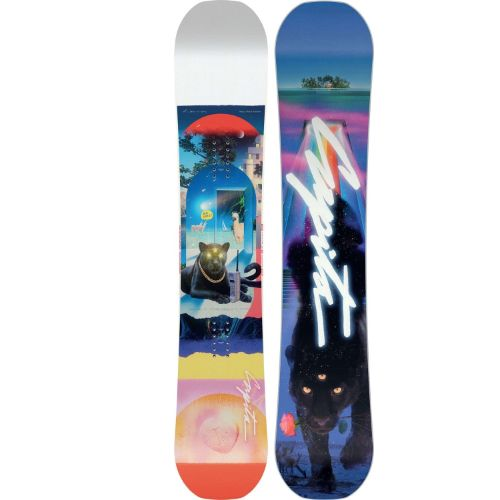 Another great option is Jones Mountain Twin Snowboard.  This board is perfect for riders looking to conquer the whole mountain with one board. The 3D contour base 2.0 offers moderate 3D-base contours with an even balance of 4mm spoon bevels in both the nose and tail, allowing riders to easily navigate any terrain with ease and control.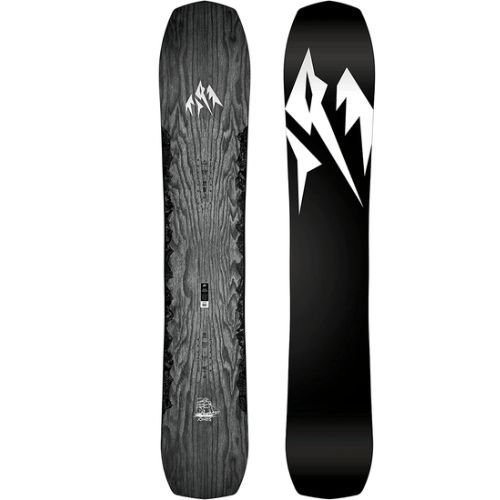 On top of that, the super durable material is made from Ultra High Molecular Weight Polyethylene (UHMW-PE) and carbon which makes it easy to repair, highly wax absorbent, and incredibly fast. Plus, Traction Tech 3.0 features three bumps per edge which give you maximum grip when riding switch or downhill. With the Jones Mountain Twin Snowboard, you'll have one board that can do it all!
Final Thoughts
With so many great options out there today it can be difficult to decide which board is best suited for your own personal needs but our list should provide some insight into what's available this season for both experienced veterans and newbies alike! Whether you prefer freestyle riding in parks or carving down untouched powdery slopes – there's definitely something here that will meet your needs this winter season! So grab one of these boards today and get ready to shred like a pro!
Comments