This post may contain affiliate links, please see our privacy policy for details.
Raise your hand if you've ever been betrayed by a mascara that claimed to be waterproof. We've all been there: caught in the rain, sweating it out in the gym, or tearing up at a friend's wedding. But worry no more! We've curated a list of the 19 best waterproof mascaras available on Amazon that cater to a variety of needs and preferences. From volumizing and lengthening to sensitive and budget-friendly options, we've got you covered. Plus, we'll answer some common questions and help you make the best choice for your specific needs.
How to Choose the Best Waterproof Mascara
When it comes to choosing the perfect waterproof mascara, consider these factors:
Formula
When it comes to selecting a waterproof mascara, the formula is the key that unlocks a world of long-lasting, smudge-proof, and water-resistant beauty. Seek out a mascara that boasts an unyielding, steadfast formula, designed to resist the elements with grace and poise.
Beware of mascaras that masquerade as waterproof, only to crumble when faced with the true test of water. Remain vigilant and examine the label with a discerning eye before committing to your purchase.
In this thrilling quest for the ultimate waterproof mascara, knowledge is power. Arm yourself with the secrets of the perfect formula, and unlock the door to stunning, resilient lashes that defy the odds.
Brush
The brush of a mascara is an essential factor to consider when choosing a waterproof mascara. It can make a significant difference in how the mascara applies and the effects it has on your lashes. Different brushes are designed to provide different results, such as volume, length, or curl. For instance, a skinny wand brush can help you reach and coat every lash, while an oversized brush is great for building volume. An S-shaped brush can help to curl your lashes and give them a natural-looking lift. So, choose a brush that complements your lashes and the look you want to achieve.
Price
Waterproof mascaras come in a range of prices, so find one that fits your budget. Expensive doesn't always mean better. You can find affordable waterproof mascaras that work just as well as high-end brands. So, don't break the bank, but also don't compromise on quality.
Ingredients
Choose a mascara with nourishing ingredients that won't harm your lashes or cause irritation. Look for ingredients such as vitamins, proteins, and natural oils that will help to condition and strengthen your lashes. Avoid mascaras that contain harsh chemicals, such as parabens, sulfates, or phthalates, which can damage your lashes and irritate your eyes.
Our Favorite Waterproof Mascaras to Try
Are you tired of mascara smudges ruining your perfect makeup look? It's time to make a splash with our favorite waterproof mascaras. From beach days to tearful moments, these mascaras promise to hold up through every adventure life throws at you. We've compiled a list of top-performing waterproof mascaras that cater to various needs and preferences, ensuring that you'll find your ideal match. Discover your new go-to mascara and confidently conquer the day with smudge-free, voluminous lashes that stay put, no matter what.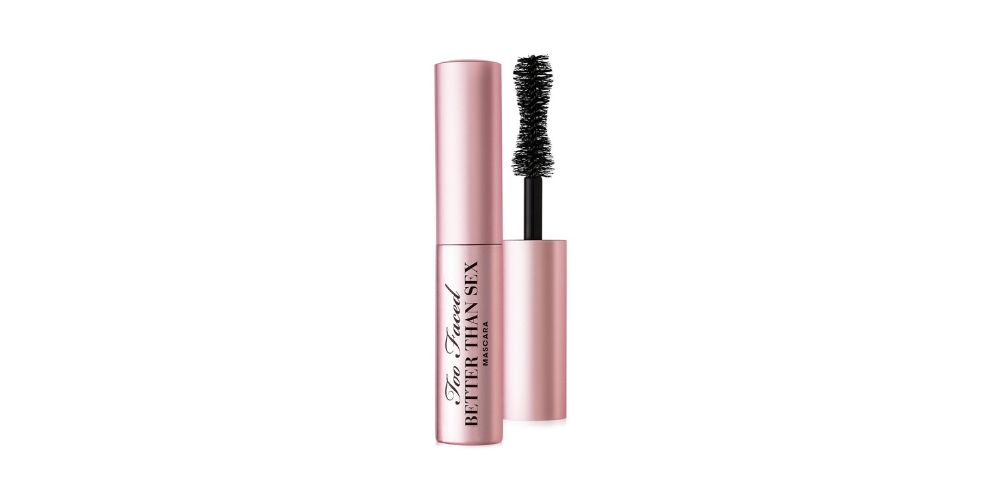 This waterproof lash mascara from Too Faced boasts a unique hourglass-shaped brush that creates a captivating curl, remarkable length, and unmatched volume for a bold and beautiful look.
With over 11,500 five-star ratings and a 4.4-star average rating, this cult favorite mascara is sure to become your go-to and even with its nonwaterproof version, this mascara is hyped by many customers! One reviewer raves, "I like that this mascara fills and lengthens my lashes. The applicator for the mascara is thick and glides smoothly over my lashes. I like the finished product and how my lashes look after application."
Don't let a little rain and sweat ruin your mascara game, make the switch to Better Than Sex Waterproof Mascara today!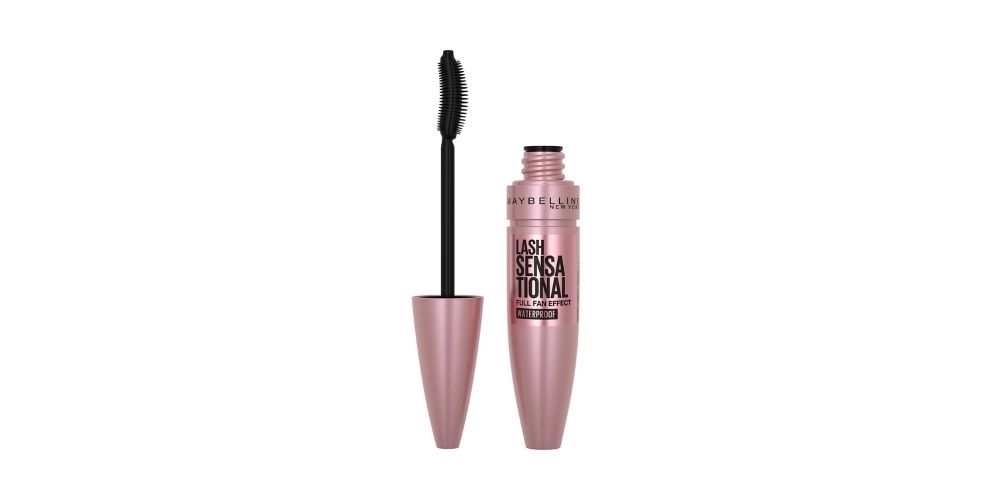 Achieving voluminous, full lashes doesn't have to break the bank with Maybelline New York Lash Sensational Mascara. With an exclusive fanning mascara brush and ten layers of bristles, this mascara coats every lash for a sensational full-fan effect. You'll get the length and volume you crave without worrying about clumping or smudging, making it the perfect everyday wear mascara.
With over 81,500 five-star ratings and a 4.5-star average, customers can't get enough of this long-lasting, easy-to-remove formula. As one reviewer raves, "This mascara is amazing and definitely worth the money and hype, it is very easy to work with and has a convenient wand," and another said, "I have been using this for years...It builds so you can really get a false look without fake lashes. It doesn't crumble off like a lot of other brands. If you on the fence try it." Try this Maybelline New York Lash Sensational Waterproof Mascara today and take your everyday lash game to the next level!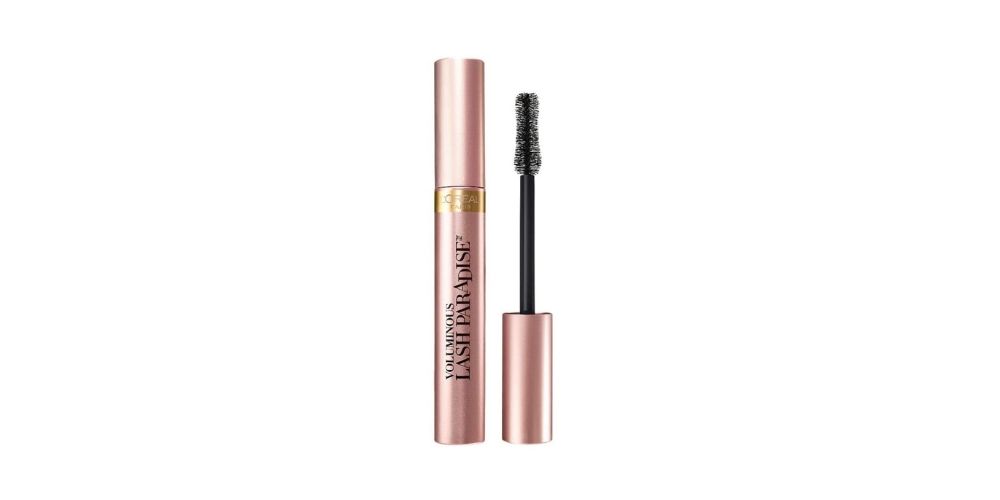 Get ready to experience a heavenly lash paradise with L'Oréal Paris Lash Paradise Waterproof Mascara. Its soft wavy brush and volumizing formula coat lashes for a full, feathery effect that lasts all day long. With up to 20x more volume and up to 2x more length, you'll have the lashes of your dreams!
This waterproof mascara doesn't flake, smudge, or clump, making it the perfect choice for any occasion. With over 60,000 five-star ratings and a 4.4-star average rating, customers can't get enough of its easy application and intense black color.
One reviewer claims, "Truly lash lengthening. The best mascara I've ever tried - and a great price to boot! Highly recommend," and another says, "I have really short, fine eyelashes. This one works well. Removes easily with cleanser or oil, no need for makeup remover. I usually take it off with Jamaican Castor oil since it conditions the lashes too."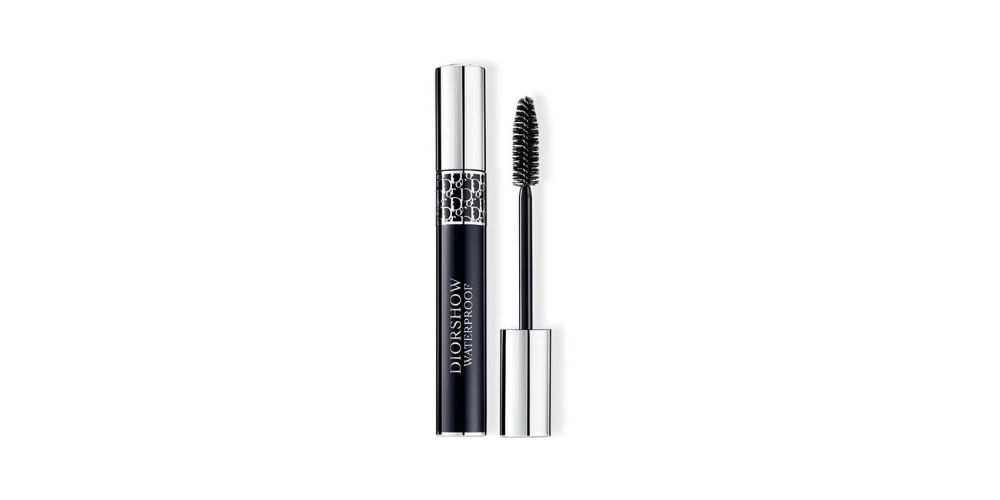 Dior Diorshow mascara boasts a patented AIR-LOCK™ wiper that ensures the formula stays fresh and doesn't dry out. Its buildable, clump-free formula lengthens lashes for a bold, dramatic effect that lasts all day long. Not only is it tear-proof and waterproof, but it also delivers a lash-curler effect with its rich, intense color.
With a 4.2-star average rating, customers can't get enough of this luxurious mascara. One reviewer raves, "The best mascara for volume and length!" Imagine having full, bold lashes that stay put all day long - that's the Dior Diorshow Waterproof Mascara experience.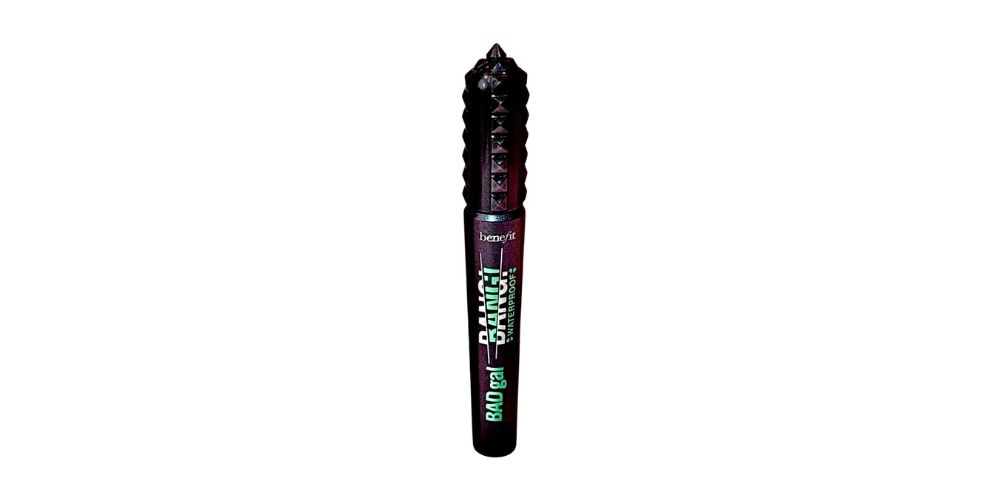 This gravity-defying formula promises to deliver 36-hour wear while the slim brush coats each lash from root to tip. Its weightless feel and smudge-proof finish make it the perfect choice for confidence-boosting, all-day wear. With its custom brush that reaches the inner and outer corners of your eyes, you can easily achieve a stunning look that lasts.
This waterproof version of Benefit's bestselling volumizing mascara contains ProVitamin B5 to fuel thickness, making your lashes look fuller and more voluminous than ever before. With a 4.2-star average rating, customers can't get enough of its staying power and separation abilities.
As one reviewer stated, "You just can't go wrong with their products! I tried a cheaper waterproof mascara (I should have known better) as I bought it in a pinch and what a difference! Most of my cosmetics are from Benefit and I just can't rate them high enough, they really deliver." Don't settle for your regular mascara - unleash your inner BADgal with Benefit Cosmetics BADgal BANG volumizing mascara!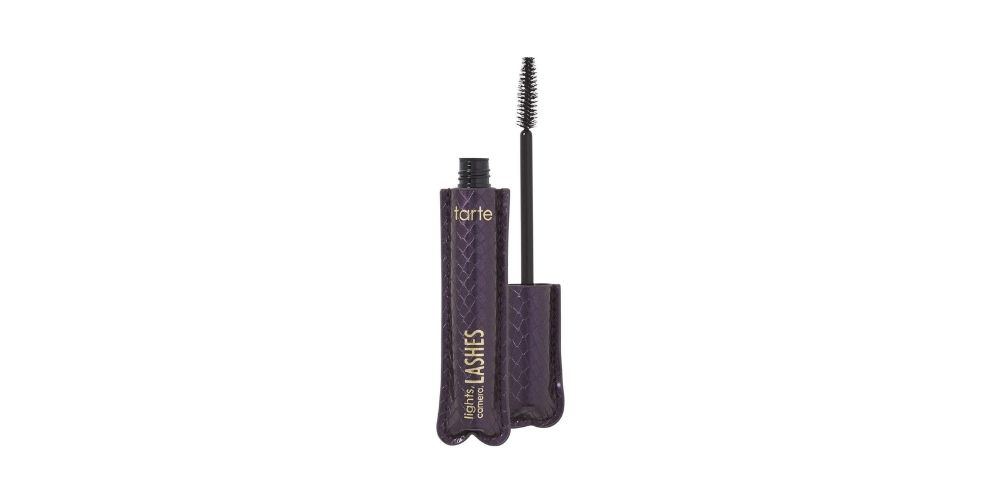 This vegan, cruelty-free mascara is formulated with Amazonian clay, which helps lengthen, volumize, and condition lashes. With just a few swipes, its water-resistant formula coats lashes, holding them in place for all-day wear. Thanks to its natural ingredients, this mascara is free of parabens, mineral oil, phthalates, triclosan, sodium lauryl sulfate, and gluten.
With a 4.4-star average rating, customers love this mascara for its long-wearing, no-streaking, no-clumping, and no-budging formula. One reviewer raves, "I really like this mascara. It doesn't take the curl from my lashes. It goes on easily and stays all day. I find it comes off more easily with an oil-based makeup remover."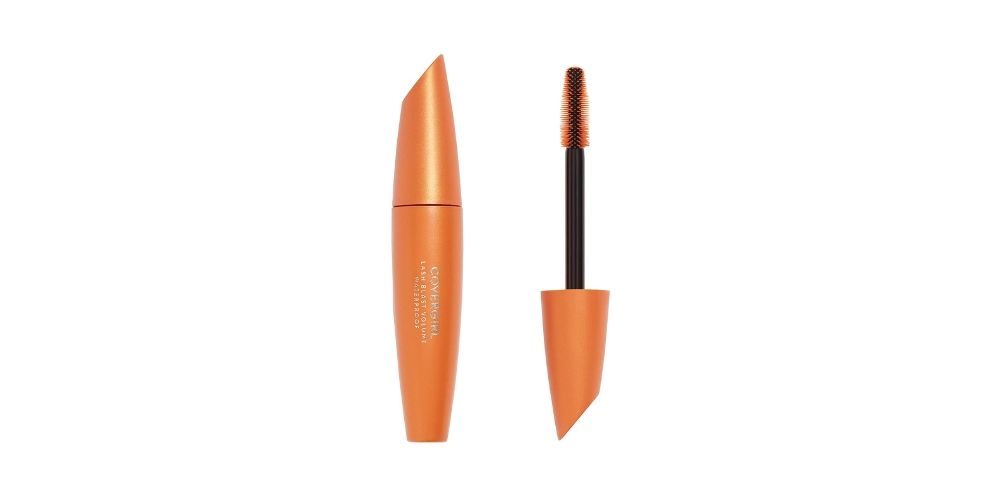 Max out your lashes with Covergirl LashBlast Volume Waterproof Mascara, an affordable option that offers ten times more volume instantly. Just a few coats of this volumizing mascara for each lash gives no clumping or flaking, giving you a flawless finish that lasts all day long.
With a 4.3-star average rating, customers are raving about its easy application and long-lasting results. As one reviewer says, "Read a review saying this was a great mascara for length and some thickness, so I tried it. VERY satisfied. This mascara gives me great definition and length without the need to comb out the lashes to get rid of clumps. Been using for about a year and keep reordering."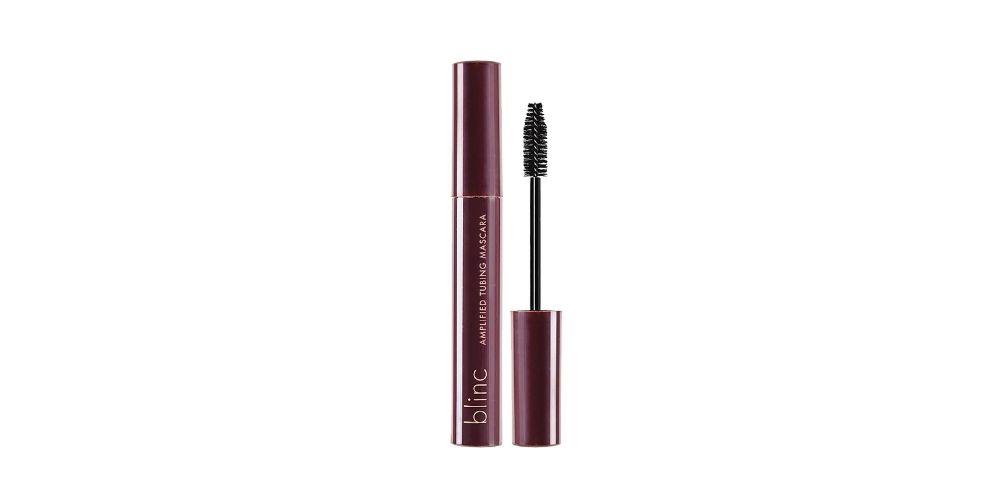 Blinc's Amplified tubing mascara is perfect for a smudge-proof and long-lasting look. Enriched with nourishing ingredients that won't harm your lashes or cause irritation, this mascara encases each lash to ensure a soft-glam volumizing, lengthening, and defining shape all day long.
Plus, it's fade, run, smear, and smudge-proof! Customers love Blinc for its natural look and gentle removal process; one customer even said "This is my go-to mascara. It doesn't smudge but removes easily with water. Great product."
For the ultimate convenience and easy removal, pair your tubes of Blinc Mascara Amplified with makeup wipes or remover pads for sensitive skin. As one customer said: "Love that it doesn't "melt" and smear when wet." With over 2,100 five-star ratings, you can trust that this is your new go-to waterproof mascara to give you beautiful lashes all day long - no matter what the weather brings!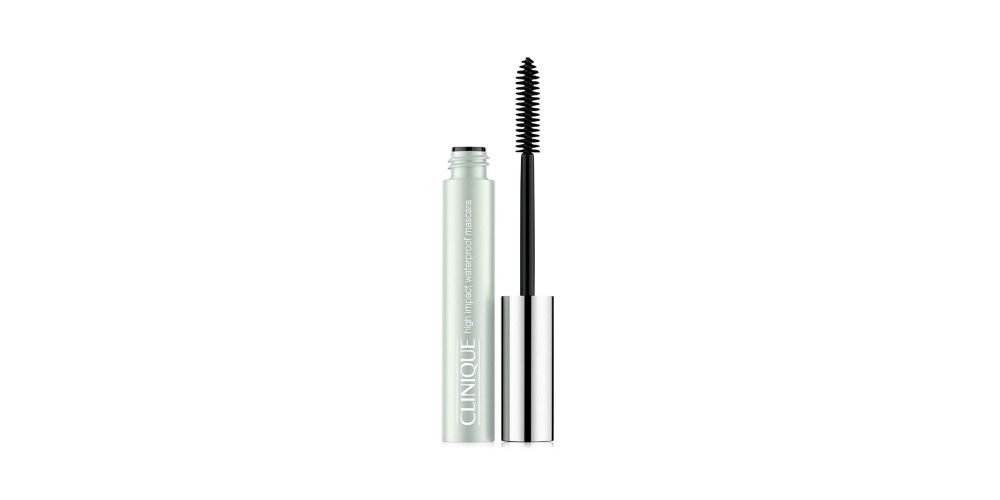 Perfect for sensitive eyes and skin, this ophthalmologist-tested formula provides volume and length without irritation. Apply a single coat to get instant volume and length to each lash, or add multiple coats for a lusher, plusher, and bolder eye look.
Users love its long-lasting wear and clump-free application - it won't flake or smudge, even after sweating or swimming! Plus, it gives the effect of false lashes when applied. As one customer wrote: "The ONLY MASCARA I will buy! I can work out, wear it all day and all night and it WON'T COME OFF unless I use makeup remover. On top of that, I always get compliments on my lashes! People think I wear fake lashes and I don't! This mascara is AMAZING!"
Rest assured it will keep your lashes soft with this waterproof formula; it has a 4.5-star average rating from over 1,600 five-star ratings from happy customers who find it ideal for sensitive skin. Take your look up a notch with Clinique High Impact Waterproof Mascara today!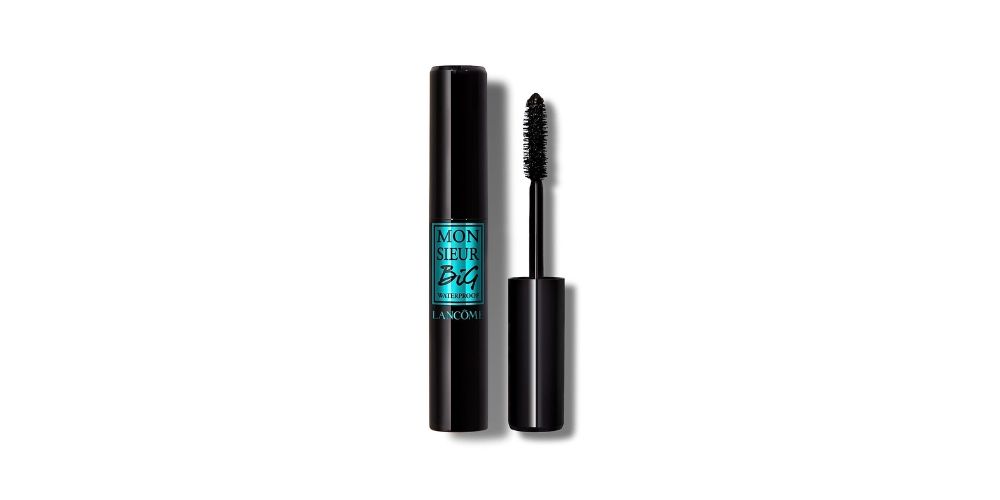 This buildable formula offers bold volume, intense black color, and 24-hour wear that is sure to turn heads. A custom soft, wavy brush coats each lash for maximum impact. Customers applaud this paraben-free formula for its long-lasting wear - get up to 12x more volume and a false lash effect with this mascara!
One customer says: "Worth the price, long-lasting wear, great volume." Get both extreme definition and dimension with Lancôme Monsieur Big Waterproof Mascara - over 800 five-star ratings and a 4.4-star average rating makes it a must-have!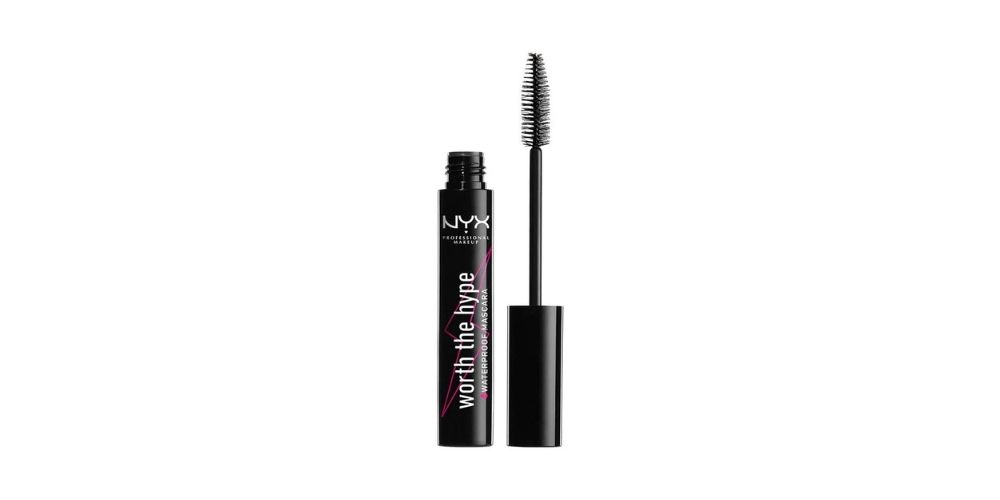 This totally waterproof formula adds volume, length, and definition to lashes without any clumping. Its affordable price point and easy-to-use brush make it effortless to apply and comfortable to wear - you'll love the tapered wand that lets you brush, build and lengthen even the littlest baby lashes at the corners of your eyes!
One customer says: "....I've been through SO MANY mascara brands and I keep coming back to this one because it's just the best. No under-eye darkness and great volume and length. I'm hooked for life!" With a 4.4-star average rating, you can trust this mascara will live up to its hype for long-lasting, fuller-looking lashes!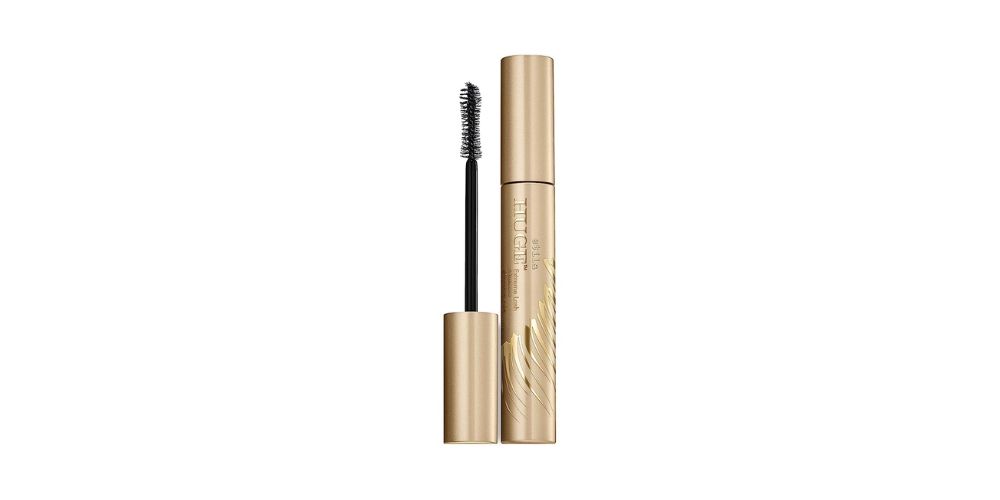 This unique waterproof formula features a custom blend of soft, flexible waxes that build volume with no clumping - plus its custom brush coats and separates each lash for dramatic length, curl, and false-lash effect. Customers love the bold look and long-lasting wear - it's not hard to see why this mascara has over 3,000 five-star ratings and a 4.4-star average rating!
One customer says: "This is THE BEST mascara I have used in my entire life. it really lengthens and darkens your lashes and when you're done, it looks like lash extensions almost. please do not miss out on this. I promise it'll be worth it" So get ready to capture everyone's attention with stunningly full lashes!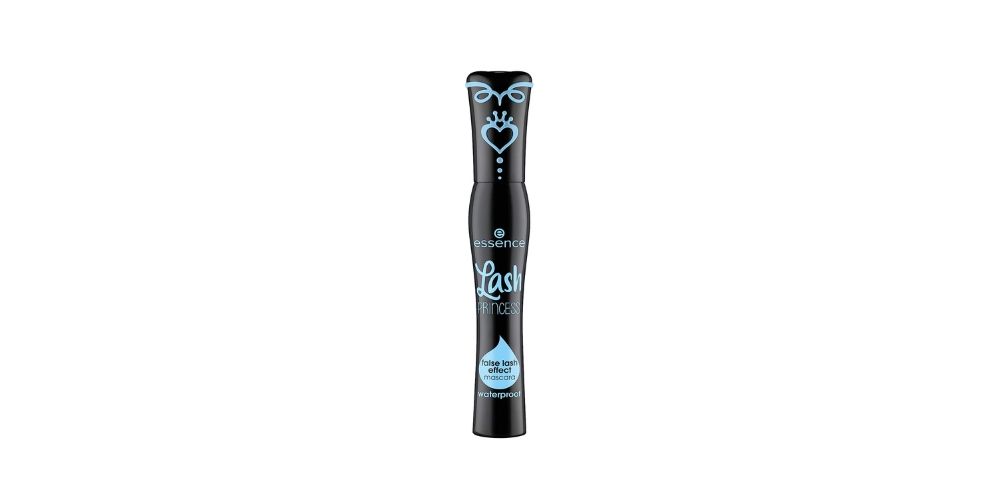 This budget-friendly wonderful mascara offers a smudge-proof formula, a conic-shaped brush, and a special fiber brush that provides lashes with length and dramatic volume as well as a false-lash effect. Users love the waterproof formula that won't flake or fade - it's perfect for all-day wear and withstands sweat, weather & tears with no problem.
Remove it easily at the end of the day with a gentle makeup remover or micellar water, or if you need something stronger, just reach for coconut oil!
With over 41,600 five-star ratings and a 4.4-star average rating, you can trust this mascara will live up to its hype!
One customer says: "This mascara is the GOAT. I can wear for a whole day without any smudging or raccoon eyes. Makes my eyelashes look freshly curled even when they aren't. They are a little hard to remove without a solid eye makeup remover so be sure to have one around come bedtime."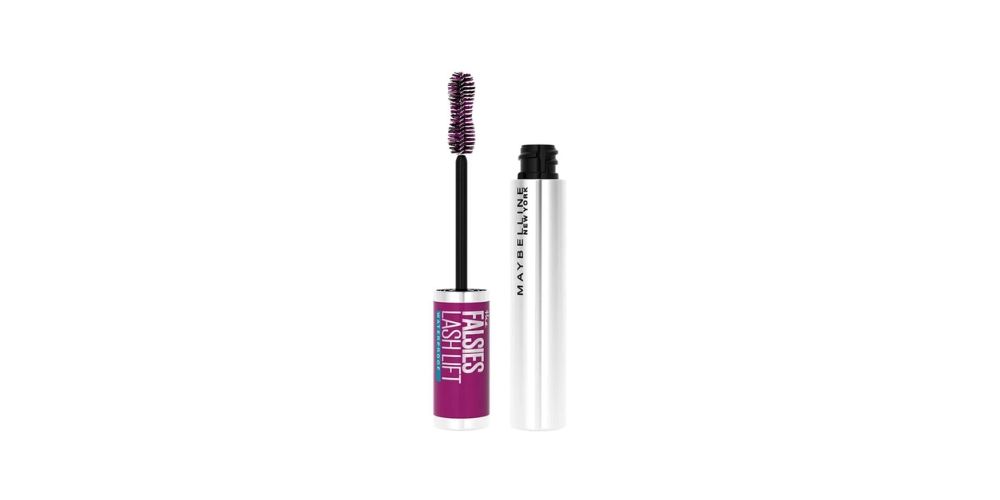 This fiber-infused formula lifts and thickens each lash, all while providing clump-free, long-lasting volume. The hourglass double-curved brush evenly coats lashes with intense black color, giving you a false eyelash effect without any expensive procedures. Customers love its smudge-proof wear and it's no wonder it has over 21,920 five-star ratings and a 4.4-star average rating!
One customer says: "This mascara is EVERYTHING I want in a mascara and more! Its lengthens, it doesn't flake, it separates my lashes beautifully, and it's buildable! The name of this mascara is perfect! It definitely delivers what it says it does! Absolute one of the staples in my kit! The waterproof mascara is hard to remove, but it stays in place, lifts, and doesn't move all day! The washable mascara doesn't hold as well ...but it's still fantastic and easy to remove! Highly recommend!" Achieve instant lash lift results with Maybelline Falsies Lash Lift Mascara!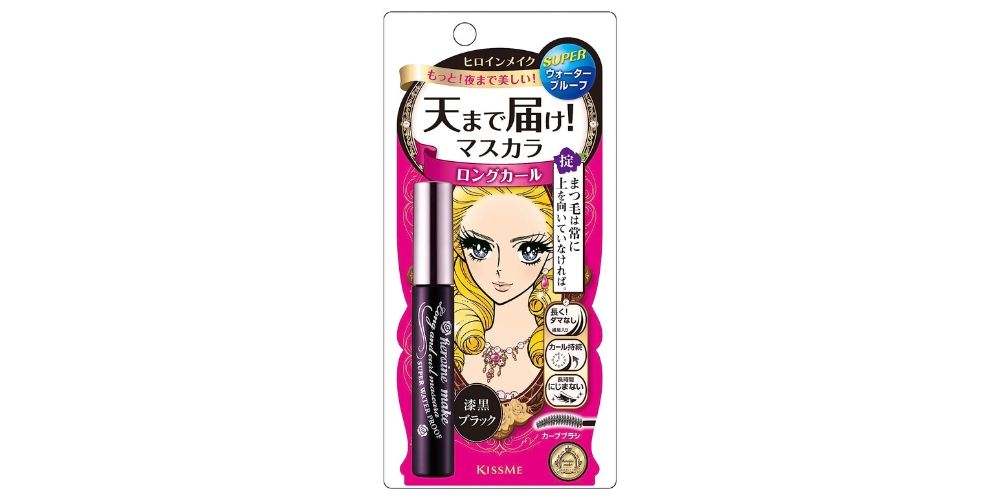 This popular Japanese mascara has a lightweight, super-waterproof formula that won't weigh lashes down. It provides up to 10 hours of curl with a dynamic lengthening effect for stunningly full lashes that stay smudge-proof for the whole day - no wonder it has over 5,700 five-star ratings and a 4.3-star average rating! Plus it's gentle enough to be used around sensitive eyes without irritation.
One customer says: "I love this mascara! I have purchased many, many brands—from drugstore brands to designer brands—and this beats them all. Great staying power, the brush is perfectly designed, and the way the lash curl lasts is amazing! Won't be switching brands again—and will be stocking up!"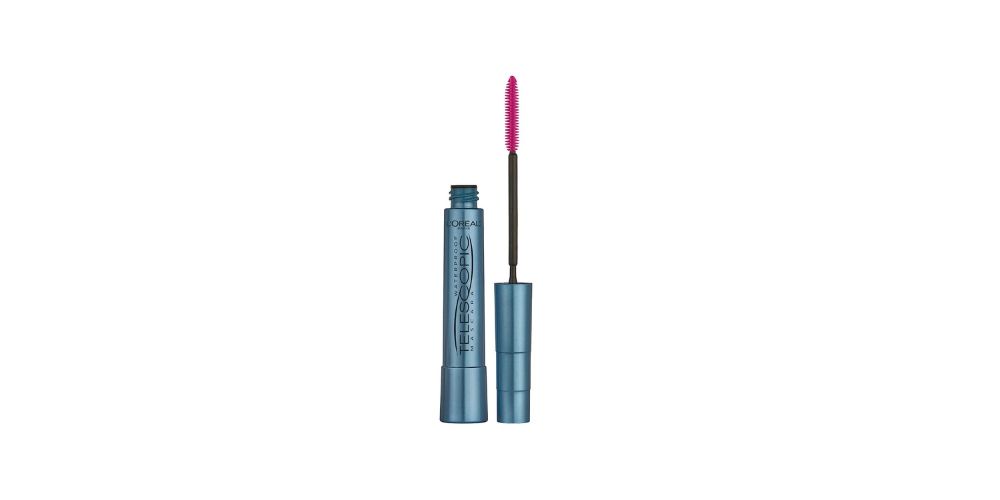 Formulated for sensitive eyes and contact lens wearers, this hypoallergenic mascara provides volume and definition with its unique lash-by-lash separation. The patented flexible precision brush lengthens lashes up to 60%, while the comb side of the brush precisely separates lashes for a clump-free result - plus it's gentle enough for all-day wear.
Customers love the long-lasting hold and easy removal - it's no surprise that this mascara has over 2,800 five-star ratings and a 4.4-star average rating. One customer says: "Great for layering loads of mascara on. Stays on all day. No smudging." Master your look with La Roche-Posay mascara for sensitive eyes today - get ready to rock stunningly full lashes that are both gentle and long-lasting!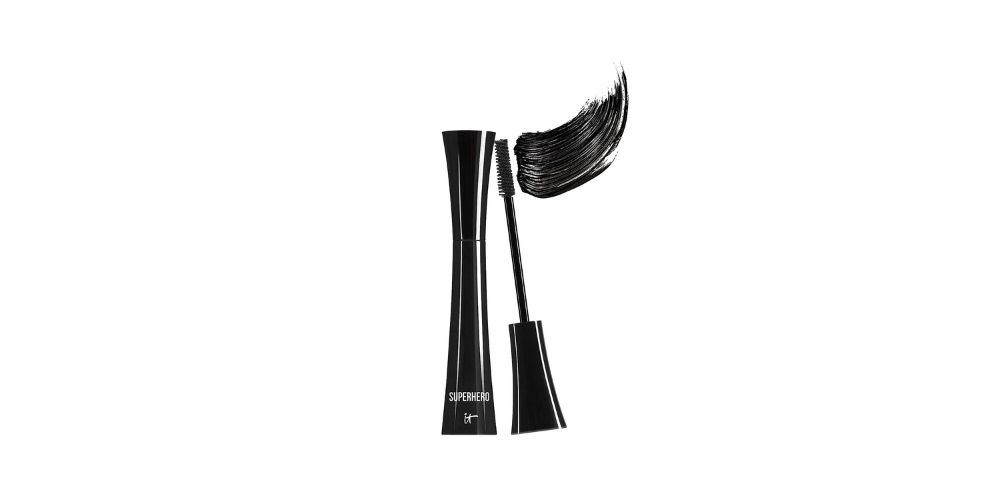 This innovative elastic stretch formula delivers intense volume, length, and curl that lasts all day. Its unique custom brush lifts and separates each lash perfectly, while its clump-free application ensures no mess. Plus its elastic stretch technology wraps conditioning benefits around your lashes for an added touch of care.
As one customer puts it: "Yes, this mascara is a little pricey but boy does it do its job. It makes your lashes look like a million bucks - people will definitely think you have false eyelashes on. The nice thing is it's clean beauty, washes off in a snap with just a makeup remover pad, and wears like iron." With over 6,900 five-star ratings and a 4.5-star average rating, this waterproof mascara performed amazingly and couldn't be easier to use with its thin wand.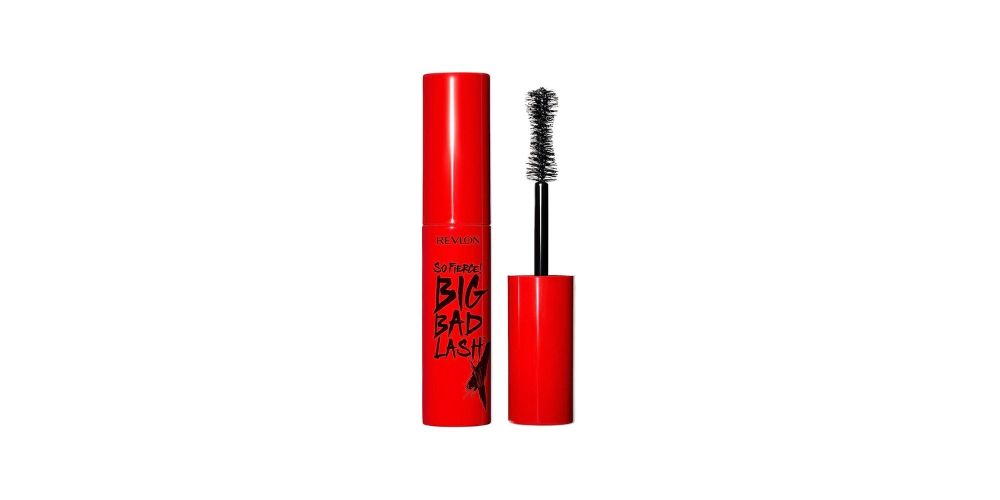 Revlon waterproof mascara is an affordable option that offers an ultra-creamy formula that provides extreme, rebellious volume that lasts up to 24 hours. Customers love its easy application and smudge-proof finish - great for busy days at work or nights out on the town.
A customer described it as "a great formula for me. I've not experienced any clumping, the brush works great and I've noted that my lashes are healthier, stronger, and longer." With lash tint technology gradually darkening your lashes in 7 days with natural dyes, you'll get a look to be proud of - plus its 4.2-star average rating from over 4,800 five-star ratings make this a must-have in your makeup bag!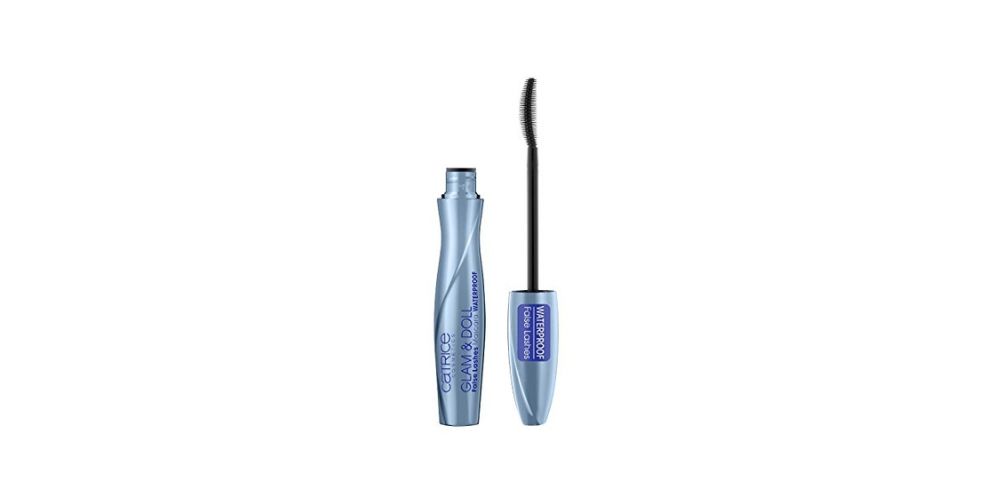 Catrice mascara is a budget-friendly choice that offers dramatic volume, length and curl with an innovative elastomer brush for an ultra-precise application. Its liquid formula means no clumps, flakes, or smudges - plus long-lasting wear that won't let you down. Plus, its unique curved brush catches even the shortest lashes and adds a depth of intense black color to your look.
One customer said "I was skeptical bc this mascara is so affordable. I've tried a ton of different mascaras and plenty of high-end expensive ones. This is the best one I have ever used. It makes my lashes look so long and they curl really well." With over 800 five-star ratings and a 4-star average rating, this waterproof mascara will give your lashes a soft glam without all the fuss! Try Catrice Glam & Doll Waterproof Mascara for beautiful, luscious lashes today!
Best Waterproof Mascaras FAQs
How do you remove waterproof mascara without damaging my lashes?
Use an oil-based makeup remover or gentle micellar water formulated for mascara with waterproof formulas. Gently press a cotton pad soaked in the remover against your lashes for a few seconds before wiping away the mascara.
Is waterproof mascara bad for your lashes?
Waterproof mascaras can be more drying than regular mascaras, so ensure you remove them gently and completely. Consider using a lash-conditioning serum to keep your lashes healthy.
How often should you replace my mascara?
It is recommended to replace your mascara every three months to prevent bacterial growth and maintain optimal performance.
Final Thoughts
Whether you need waterproof mascara for special occasions, daily wear, or sensitive eyes, our carefully curated list of the 19 best waterproof mascaras offers a diverse selection to cater to your unique requirements. Remember to consider crucial factors such as brush type, formula, price, and ingredients when making your selection to ensure you get the most out of your mascara. Moreover, don't forget to prioritize gentle removal techniques and lash care to maintain healthy, beautiful lashes.
Armed with the perfect waterproof mascara, you'll be ready to face any situation, from emotional events to unexpected downpours, with confidence and beautifully defined lashes. Embrace the freedom that comes with knowing your mascara won't let you down, and step out into the world with a stunning, smudge-free look that lasts all day. So, go ahead, explore our top picks, and let your eyes do the talking with a waterproof mascara that truly delivers on its promise.

Comments