This post may contain affiliate links, please see our privacy policy for details.
The holidays are upon us, and that means it's time to get our homes in tip-top shape! But who has the time? If you're like me, the thought of deep cleaning your house before company comes over is enough to send you into a stress spiral. never fear! I've rounded up 21 of the best products from Amazon that will help you clean your house quickly and easily, so you can focus on more important things (like eating all the candy canes).
1. A good vacuum is key to any deep cleaning session. This Shark Navigator Lift-Away Professional Vacuum has great reviews and is sure to make quick work of any mess.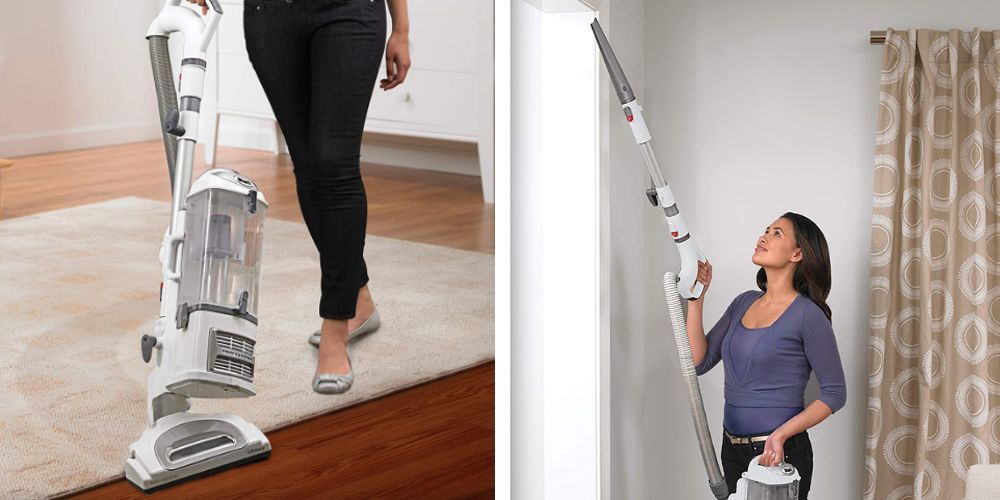 This vacuum features swivel steering for easy maneuverability, as well as a HEPA filter to trap dust and allergens. The XL dust cup means you can vacuum for longer before needing to empty it, and the included pet power brush and dusting brush make it easy to remove hair from upholstery and other surfaces. The crevice tool also helps to get into tight spaces, making this vacuum perfect for homes with pets.
2. Another vacuum worth considering is the Dyson Ball Multi Floor. It's especially good for houses with pets, as it has an easy to maneuver around furniture design, and the powerful suction will pick up pet hair and dander with ease.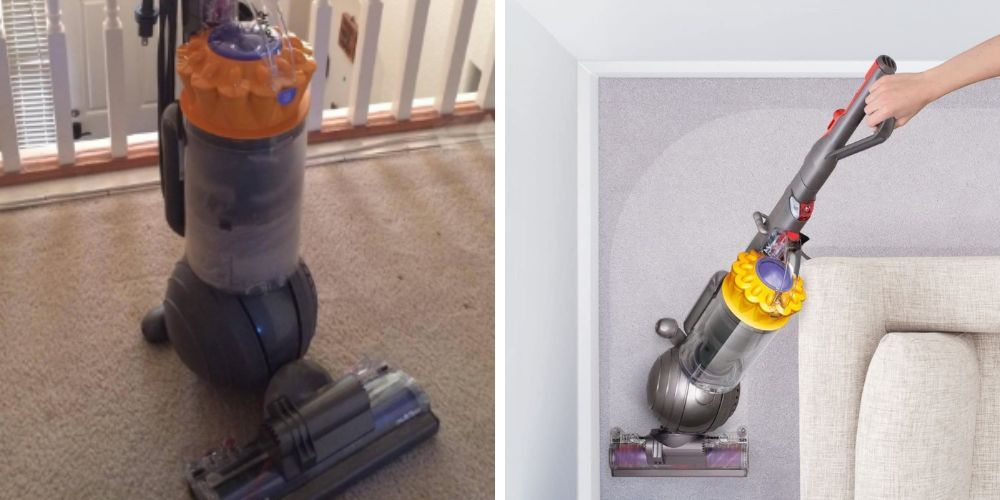 This versatile machine is perfect for homes with both carpets and hard floors. The powerful suction ensures that dirt and debris are quickly and easily removed, while the HEPA filtration system traps harmful particles, making your home cleaner and healthier. The best part? The bagless design means that you never have to worry about buying replacement bags. And with the wand and hose releasing in one smooth action, it's easy to clean up even the most hard-to-reach areas.  
3. Once you've got the big stuff out of the way, it's time to move on to dusting. This OXO Good Grips Microfiber Extendable Duster trap + locks dust without spreading it around (plus, it's machine washable!).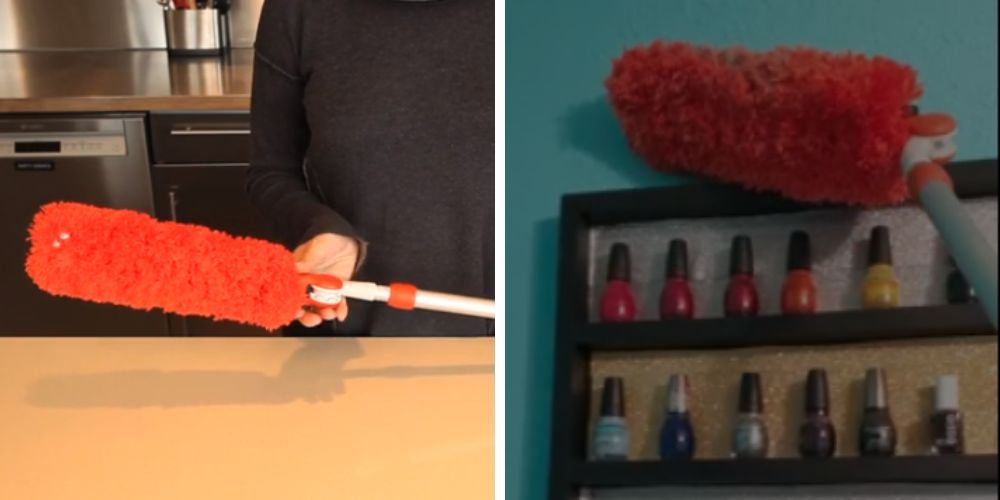 This tool is perfect for those hard-to-reach places. With a quick twist, the duster extends up to 53", making it easy to dust ceiling fans and cobwebs from corners. The microfiber head can rotate 270 degrees and lock in multiple angles for complete coverage. The duster also comes with lightweight, aluminum poles that retract to 24" for compact storage. Whether you're dusting your baseboards or cleaning your windows, the OXO Good Grips Microfiber Extendable Duster is up to the task.
4. If you have hardwood floors, this Bona Premium Spray Mop is a must-have. It comes with a prefilled cartridge of cleaning solution, so all you have to do is add water and go! No more lugging around a heavy bucket of water (or spilling it everywhere).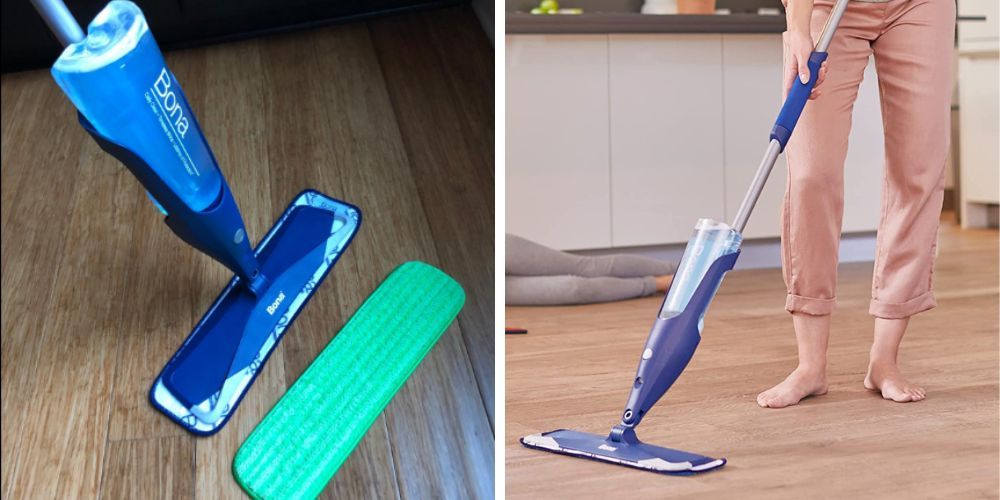 This tool is perfect and safe for all unwaxed, unoiled, polyurethane-finished wood floors, and it comes with a full-size 34oz ready-to-use Bona Hardwood Floor Cleaner. The extra-large mop head cleans 40% faster than the leading competitor, and the easily refillable cartridge and machine-washable microfiber cleaning pad make it easy to keep your floors clean.
5. For tile or linoleum floors, this Swiffer Sweeper 2-in-1 Mops for Floor Cleaning will make quick work of any dirt or grime. They're also safe to use on all finished floors, so no need to worry about damaging your floors while you clean them!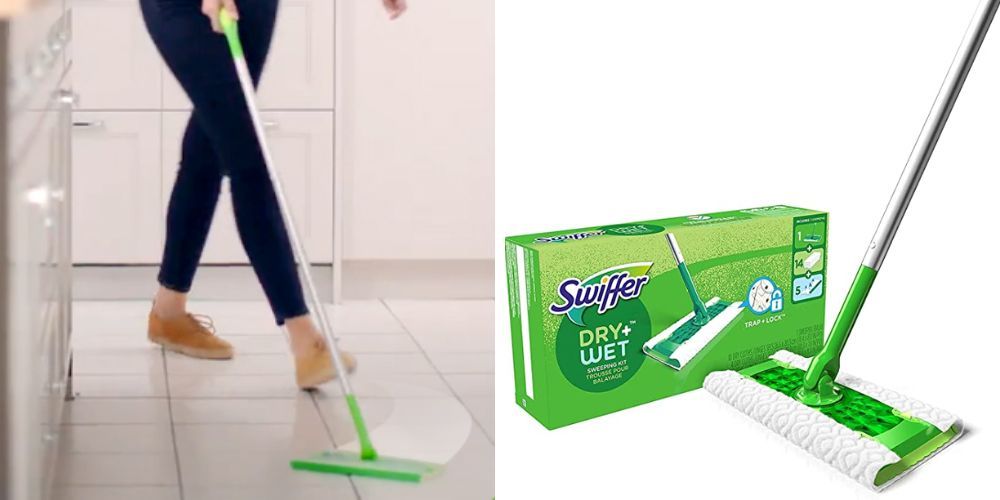 The dry cloths have 2x more trap + lock of dirt, dust, and hair, making them ideal for heavy-duty cleaning. And when you're done with them, simply recycle the refills. That's right, Swiffer refills are recyclable, so you can feel good about using them. If you're looking for a mop that can handle anything, then look no further than Swiffer Sweeper 2-in-1 Mops.
6. To get your windows crystal clear, this Unger Professional Microfiber Window Cleaning Kit is the way to go. It comes with a telescoping pole, two microfiber cloths, and an applicator for streak-free results every time.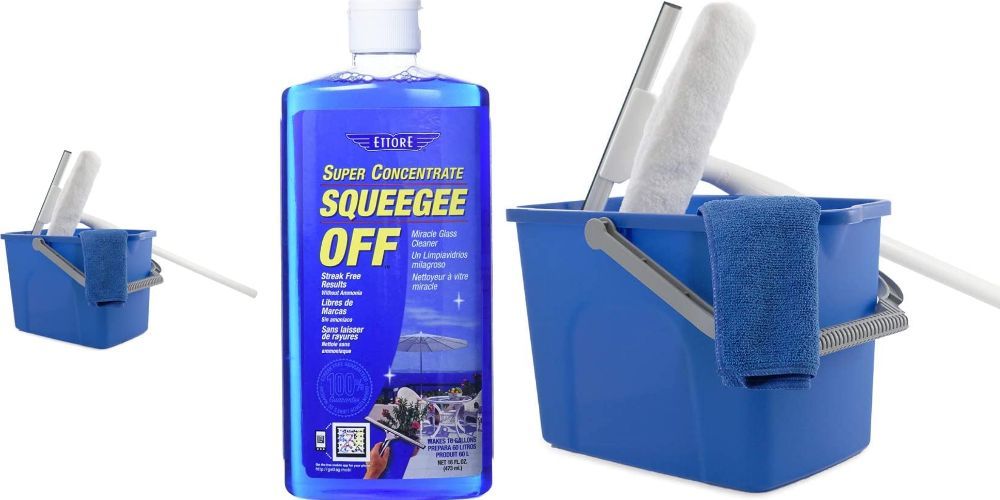 The Unger Professional Microfiber Window Cleaning Kit includes everything you need to keep your windows clean and streak-free. The 10" Microfiber Combi is a 2-in-1 squeegee and scrubber that quickly attaches to the included 3ft collapsible pole, making it easy to reach those hard-to-reach places. Plus, the Combi's microfiber sleeve is machine washable for multiple uses. The included Microfiber Cloth is great for absorbing excess water and for touch-ups. The bucket not only holds your cleaning solution while you work, it's also large enough to hold all the kit parts for easy storage. So why wait? Get the Unger Professional Microfiber Window Cleaning Kit today!
7. To make sure your bathroom is sparkling clean, reach for this Clorox Toilet Bowl Cleaner with Bleach. Its powerful formula cuts through even the toughest grime and sanitizes as it cleans.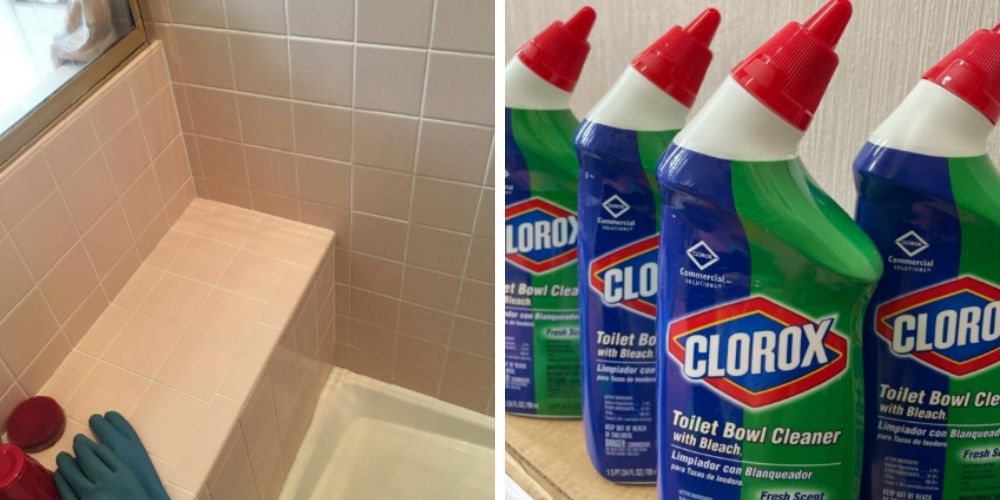 We all know that cleaning the toilet is no one's favorite task. But with Clorox Toilet Bowl Cleaner with Bleach, you can power through even the toughest stains. This powerful cleaner clings to your toilet bowl for maximum coverage and provides a deep clean that will leave your toilet bowl sparkling. And not only does it clean - it also deodorizes and removes dirt and grime. So go ahead and give your toilet a good scrubbing - with Clorox Toilet Bowl Cleaner with Bleach, it's quick and easy.
8. Finally, don't forget to hit the walls! This Mr. Clean Magic Eraser can remove scuffs and dirt in no time, leaving your walls looking fresh and new.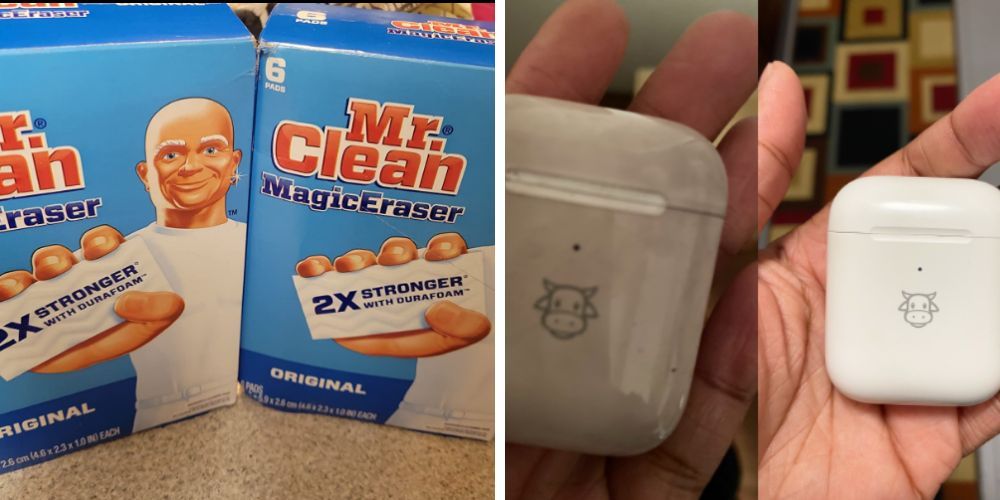 When it comes to cleaning, we all want something that will get the job done quickly and effectively. That's why Eraser Original Cleaning Pads with Durafoam are such a game-changer. Not only are they 2X stronger than the leading all-purpose bleach spray, but they also have DURAFOAM which means they will outlast your average cleaning pad. And we all know that when it comes to cleaning, durability is key! With these pads, you'll be able to tackle any mess in no time - and you can rest assured knowing that your surfaces are sparkling clean. So go ahead and make your life a little easier with Eraser Original Cleaning Pads with Durafoam. You won't be disappointed!
9. To keep your appliances looking and working like new, try this Affresh Washer Cleaner. It helps to remove odor-causing residue in both front load and top-load washers, so your clothes will come out smelling amazing.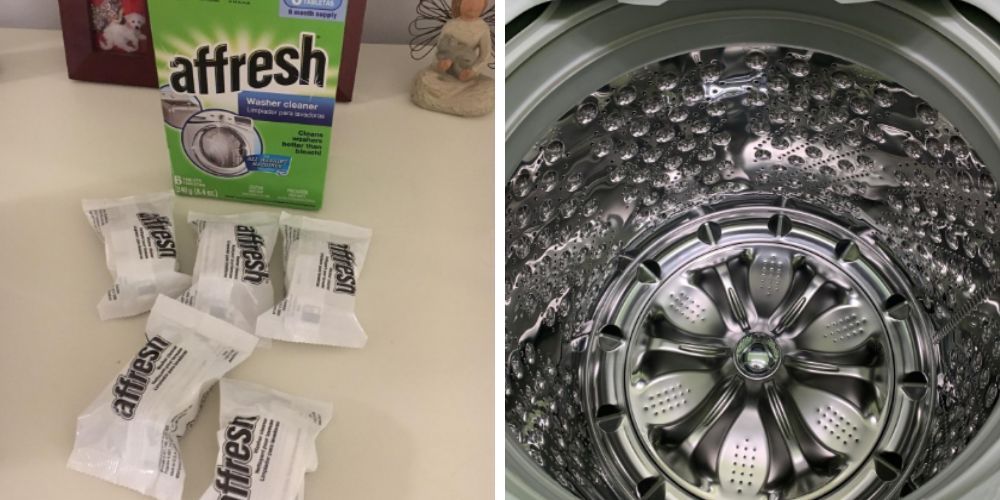 Affresh Washer Cleaner can help remove odor-causing residues and grime, leaving your machine looking and smelling fresh. This powerful cleaner works with top and front load washers, including HE (high efficiency) models, and features extended cleaning with time-release tablets. With Affresh Washer Cleaner, you can rest assured knowing your machine is clean from top to bottom.
10. And to keep your fridge and freezer clean and smelling fresh, this Frigidaire Pure Source 2 ice & Water Filtration System is a must-have. It reduces odors and contaminants, so your food will stay fresher for longer.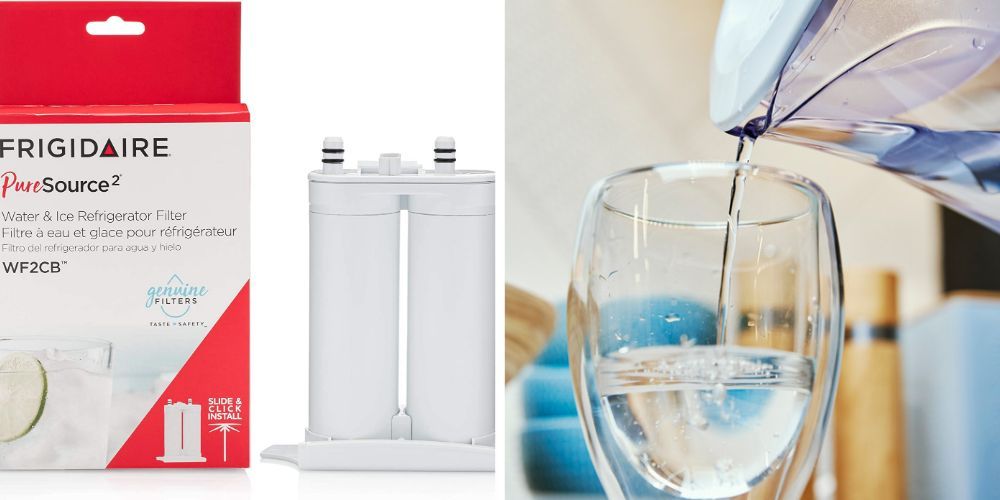 This filtration system is designed with a carbon-based filter to reduce the odor and taste of chlorine in your water, making it smoother and more enjoyable to drink. Plus, it's easy to keep the whole family hydrated with this system. No more lugging around heavy cases of water from the store. This filtration system is perfect for the holidays, when you have guests over and need to keep everyone hydrated. Clean up has never been easier. Bring home the Frigidaire WF2CB Pure Source 2 ice and water filtration system today!
11.  To get rid of any nasty smells use Febreze Fabric Refresher - it eliminates odors and leaves behind a light, refreshing scent.
This product uses breakthrough touch-activated technology to store scent in your fabrics, so you can eliminate odors and enjoy the on-demand freshness. Just spritz it on your holiday wreath, stockings, or tree skirt, and enjoy the festive fragrance all season long. No more looking forward to the holidays only to be met with the unmistakable smell of last year's tree! Febreze Fabric Refresher Spray is a must-have for anyone who wants to make sure their home is welcoming and inviting this holiday season.
12. Electric Spin Scrubber is a great tool for cleaning hard-to-reach places, like corners and grout in your bathroom.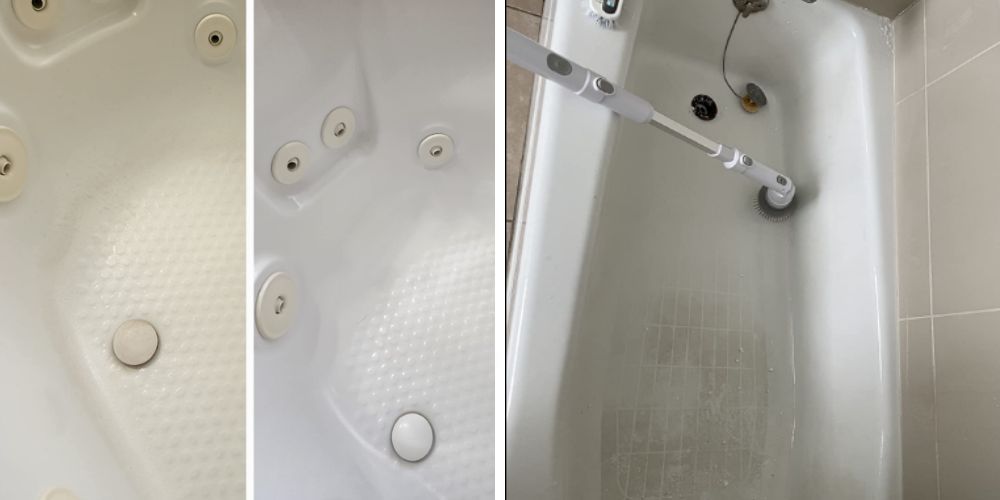 This handy little device comes with four different brush heads, so you can tackle any cleaning job, no matter how big or small. Plus, the extendable handle means you can reach those hard-to-reach places without having to get down on your hands and knees. So whether you're tackling your spring cleaning or just trying to spruce up your space for the holidays, the electric spin scrubber is the perfect tool for the job.
13. Shark Steam Pocket Mop is perfect for quickly cleaning all kinds of hard floors.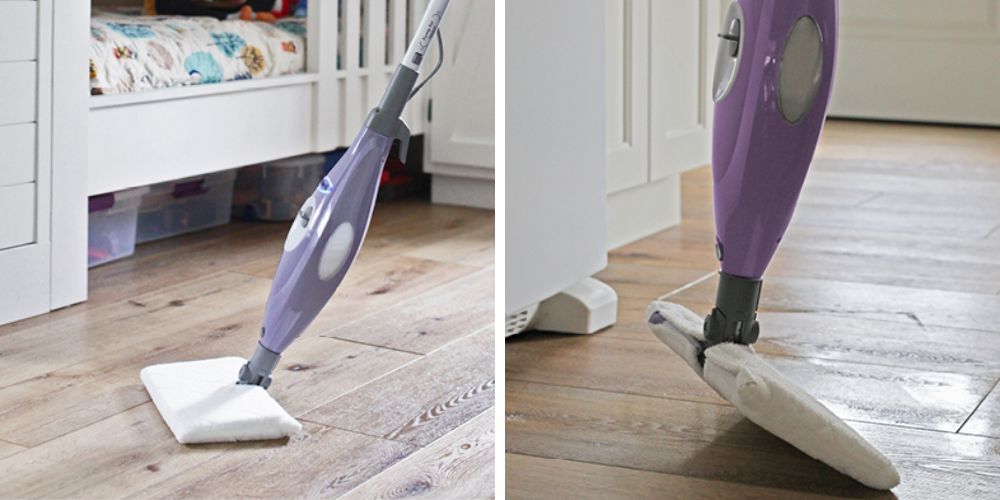 This powerful steam mop can clean any hard surface, and comes with two different types of mop heads for different cleaning jobs. The Triangle head is great for getting into tight corners, while the Rectangle head is perfect for larger spaces. The Shark Steam Pocket Mop is also easy to maneuver, making it a breeze to clean even the most difficult areas. And when you're done, the Quick Drying feature ensures that your floors will be dry in no time.
14.  To get your carpets looking like new, rent a carpet cleaner or use this Bissell SpotClean Pro Portable Carpet Cleaner to tackle any messes you can't scrub away with a vacuum.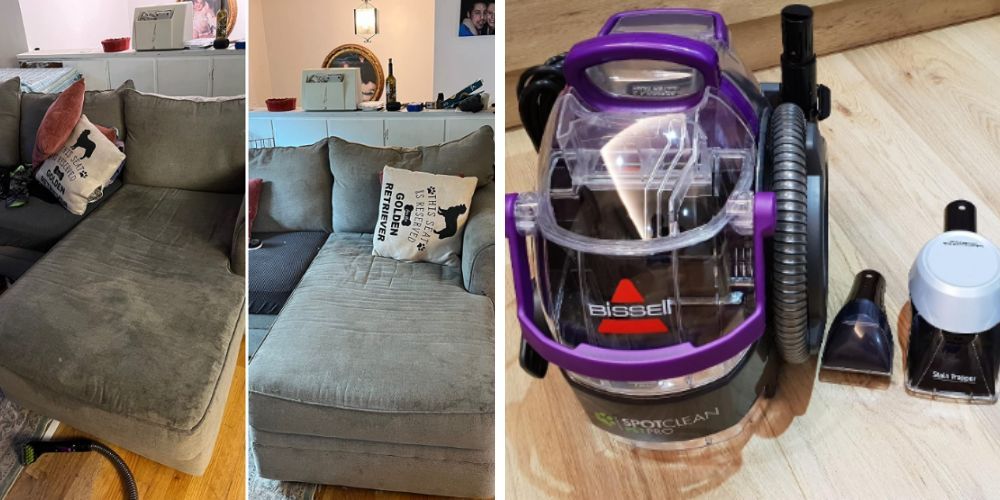 This powerful little machine combines suction, scrubbing action, and professional cleaning solution to remove stubborn pet stains, embedded dirt, and more. It's also portable, so you can take it from room to room to keep your whole house looking spotless. No one wants to spend their holiday cleaning - with the Bissell SpotClean Pro Portable Carpet Cleaner, you won't have to.
15. To make sure your upholstery stays pristine, this Hoover Power Scrub Deluxe Carpet Cleaner is a great option. It has two modes, so you can choose the right one for any fabric type.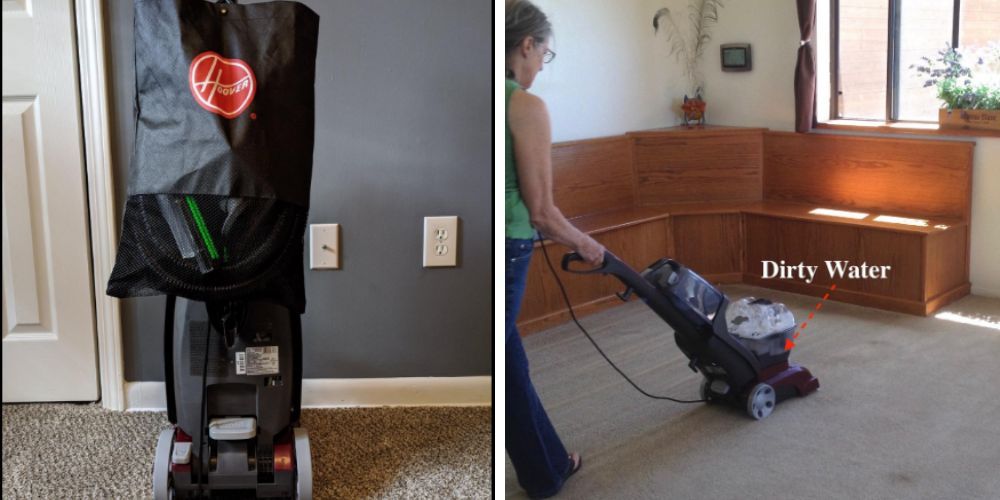 This powerful machine uses SpinScrub brushes to remove deep-embedded dirt and stains with 360 degrees of cleaning power. And if you're short on time, the HeatForce feature helps your carpets dry faster so you can get back to enjoying the holiday season. So don't let the messes get you down this year—tackle them head-on with the Hoover Power Scrub Deluxe Carpet Cleaner.
16. And if you really want to get into all the nooks and crannies of your home, this Dirt Devil Scorpion Hand Vac is perfect for cleaning those tight spots that are hard to reach with a vacuum or mop.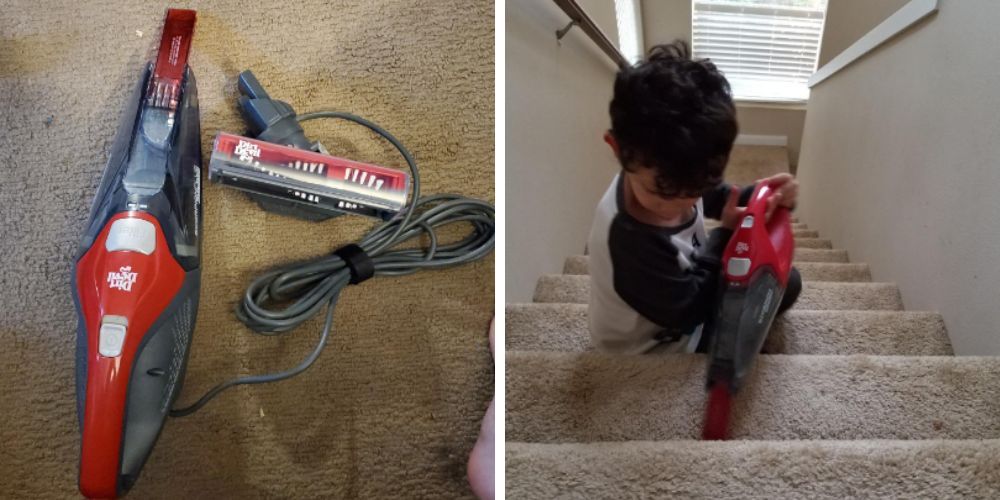 Dirt Devil Scorpion Hand vacuum is the perfect cleaning product for those unexpected messes. The lightweight and portable design is packed with power and easily accessible for you to clean anytime, anywhere. great for cleaning up after pets, kids, or just life in general. The holidays are coming up and this little vacuum will be a lifesaver for all the spills and crumbs that seem to appear out of nowhere.
17. Don't forget about the Pink Stuff Miracle Cleaning Bundle– it can tackle any mess and make your surfaces look like new!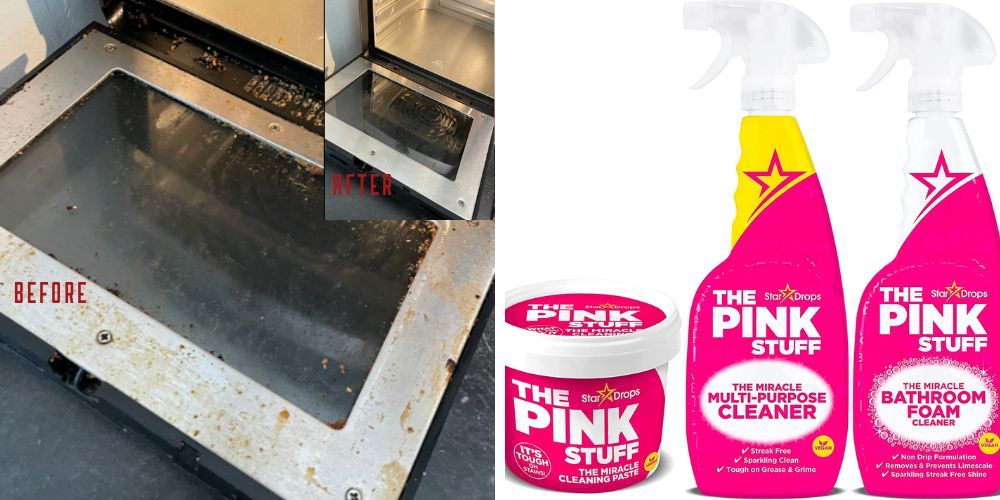 This powerful product is perfect for cleaning dirt, grime and stains on a variety of surfaces, from saucepans and cooker tops to sinks and uPVC. Plus, it's great for cleaning barbecues, ceramic tiles, glass, showers and garden furniture. And if that's not enough, Pink Stuff is also perfect for giving your car a quick detail before hitting the road for holidays. So next time you're looking for a product that can tackle any cleaning job, reach for Pink Stuff.
18. Finally, don't forget to use an air filter to get rid of dust, pollen, pet dander and other allergens from your air. This Holmes Allergen Remover True HEPA Air Purifier will do just that (plus it's quiet so you won't even know it's there).
The holidays are a time for family, fun...and unfortunately, allergies. If you're one of the millions of Americans who suffer from seasonal allergies, the last thing you want is to be sneezing and sniffling all through Christmas dinner. Thankfully, there's a solution: the Holmes Allergen Remover True HEPA Air Purifier. This powerful little purifier is up to 99.97 percent efficient at removing allergens from the air, keeping you and your family sneeze-free all season long. And with three speed settings, it's easy to tailor the purifier to your specific needs. So this holiday season, don't let allergies ruin your fun. Make sure your home is equipped with a Holmes Allergen Remover True HEPA Air Purifier.
Final Thoughts
With these 18 products in your arsenal, deep cleaning your house before the holidays will be a breeze! So go forth and celebrate the season without worrying about whether or not your house is up to snuff. Merry Christmas, and happy cleaning!
Other Posts You May Like: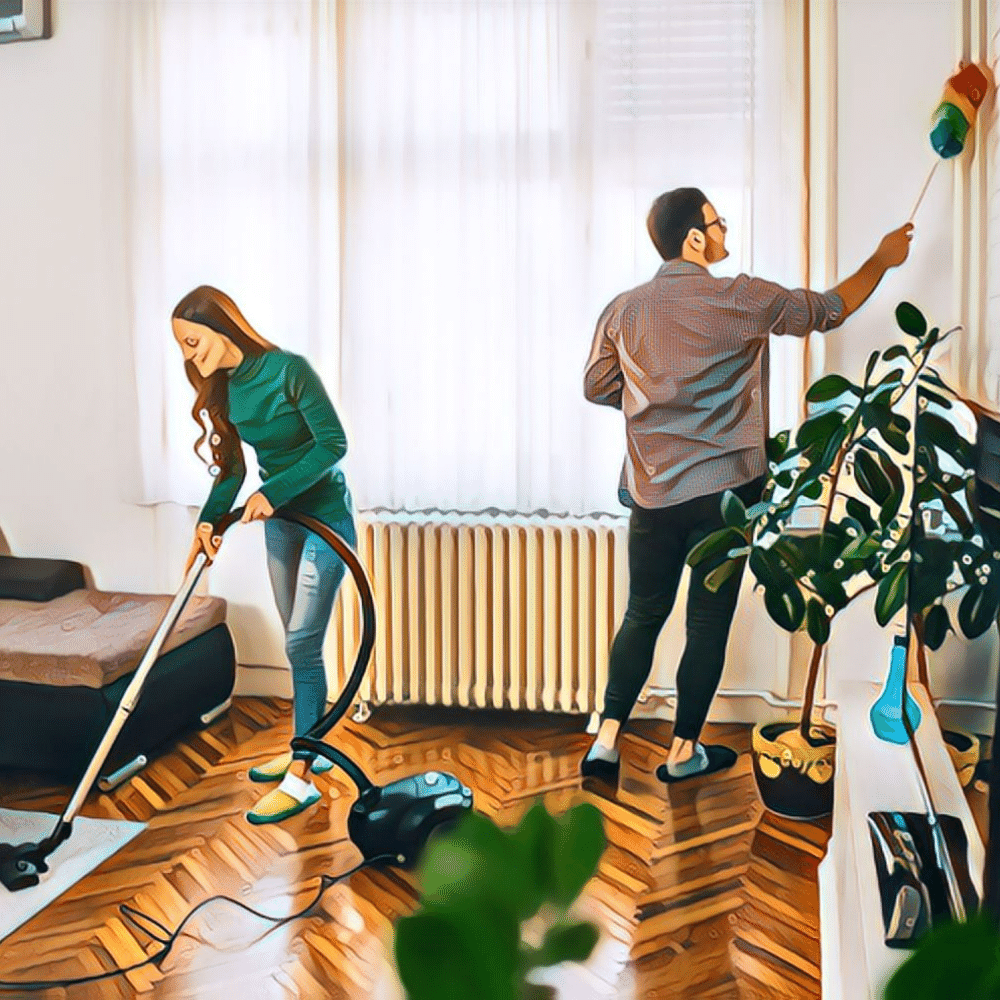 Comments