This post may contain affiliate links, please see our privacy policy for details.
Have you been racking your brain trying to think of the perfect gift for Dad? You know he loves grilling, so why not get him something that will make his backyard BBQs even more delicious? From wood chips to customized aprons, there's something for every kind of grill master. So, if you want to give Dad the best grilling gifts this year, read on and find out what's hot this season!
If your dad loves to grill, get him a new grilling tool or accessory. Dad's the man when it comes to flipping burgers and hot dogs on the grill, so show him some appreciation with a gift that will make his grilling easier - and tastier! A new set of tongs would make dad smile. Dad will be sure to appreciate your thoughtfulness - and he'll probably invite you over for a burger to try out his new gadget!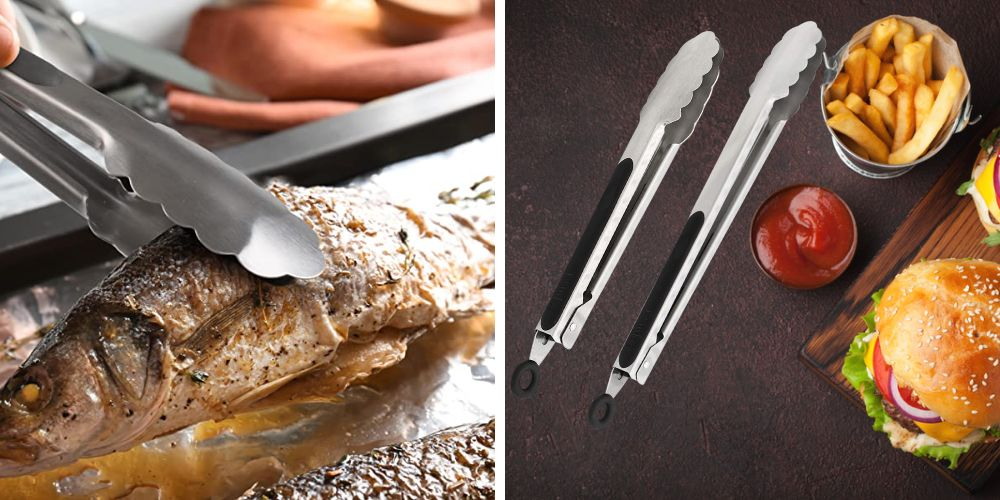 These stainless steel tongs are the perfect addition to your grilling game. They are sturdy, adjustable, and have an ergonomic grip that makes them easy to handle. The black finish gives them a sophisticated look that will make your guests think you're a professional chef. Whether you're flipping burgers or grilled vegetables, these tongs will help to get the perfect sear. And when you're done, they lock shut for easy storage.
Stainless steel grilling tools are durable and easy to clean, so they'll stand up to years of use. Plus, they'll look great on your dad's grilling station. Whether he's grilling up steaks for a special dinner or burgers for a weekend cookout, your dad will appreciate having a nice set of grilling tools to help him create delicious meals.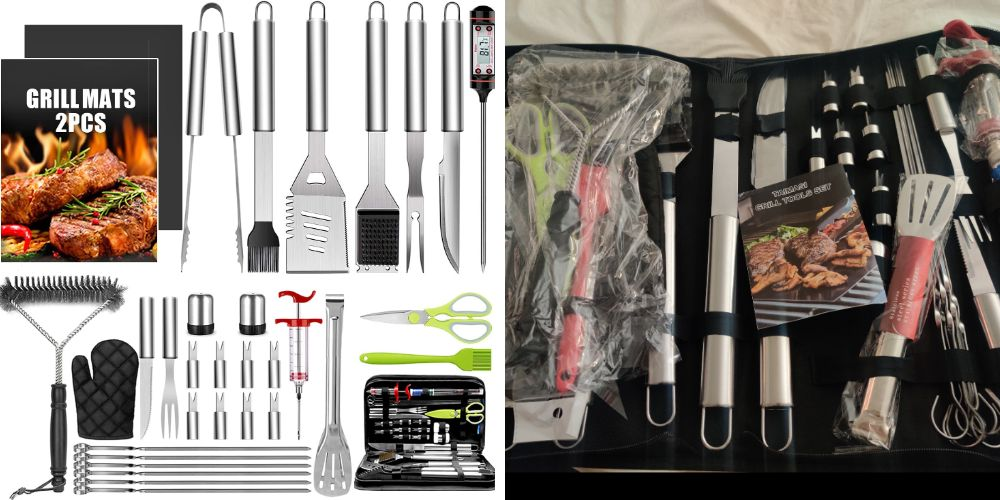 This is essential for every backyard chef! The tool set includes everything dad needs to safely cook up his favorite grilled dishes. From a 16-inch stainless steel grill, silicone basting brush, a carry bag, and a thermometer. It even comes complete with its own storage case so Dad can keep all of his tools close at hand and neatly organized.
A good quality BBQ spatula is also essential. Look for one that is heat-resistant and has a long handle to reach those hard-to-reach places on the grill.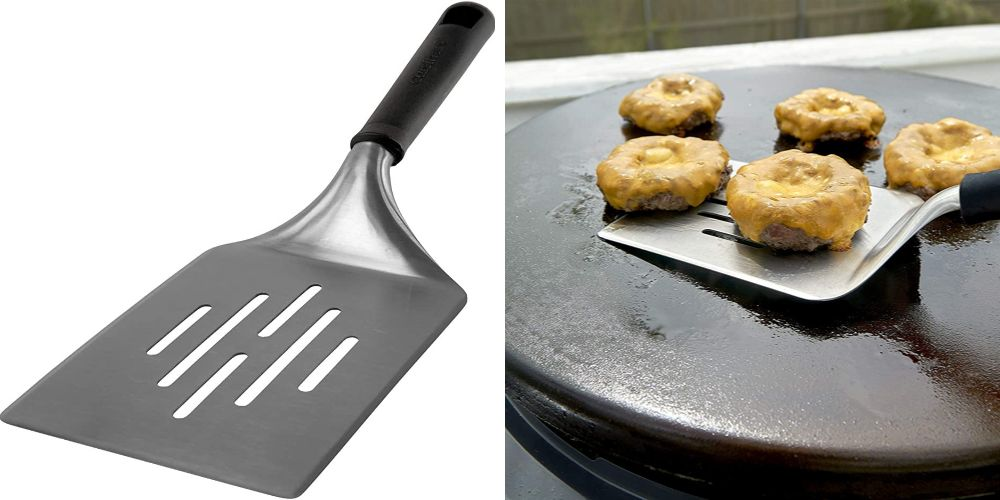 If you're looking for the ideal gift for the grill master in your life, look no further than this extra-large stainless steel spatula. The 5.5" x 6.5" head is perfect for flipping multiple burgers or steaks at once, and the beveled edges make it ideal for quick chopping on the grill or griddle surface. Plus, the stainless steel construction ensures that it will withstand years of use. So if you're looking for a practical gift that any grill lover will appreciate, this is a perfect choice.
A set of grill brushes is also a great idea. Grill brushes help to clean the grill grates and prevent food from sticking to them.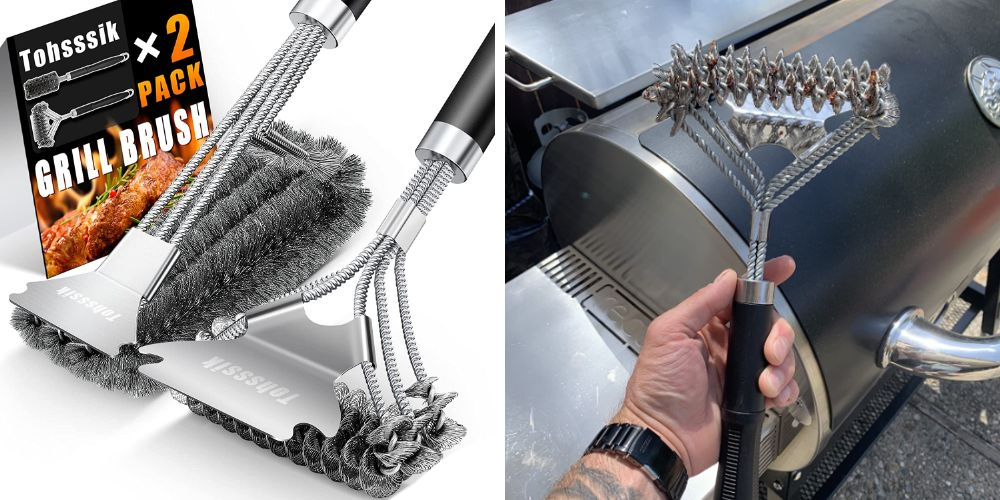 For those who love to barbecue, there's nothing worse than having a dirty grill. But with the right sturdy grill brush, cleaning your grill will be a breeze. The sturdy wire bristles on this brush can easily reach between the grates, and the spiral design ensures that every bit of burnt gunk is removed. The long handle means that you won't have to get too close to the hot grill, and the non-slip grip means that you'll always have a firm grip. So make sure your grill is always ready for action with this essential BBQ accessory.
A great grill deserves a high-quality cover for protection against the elements. This deluxe grill cover is made from heavy-duty vinyl and features three layers of UV protection plus water-resistant backing to ensure maximum protection against rain, sun, snow, and wind. Plus, it comes in several sizes so you can get one that fits any size grill—no matter how big or small!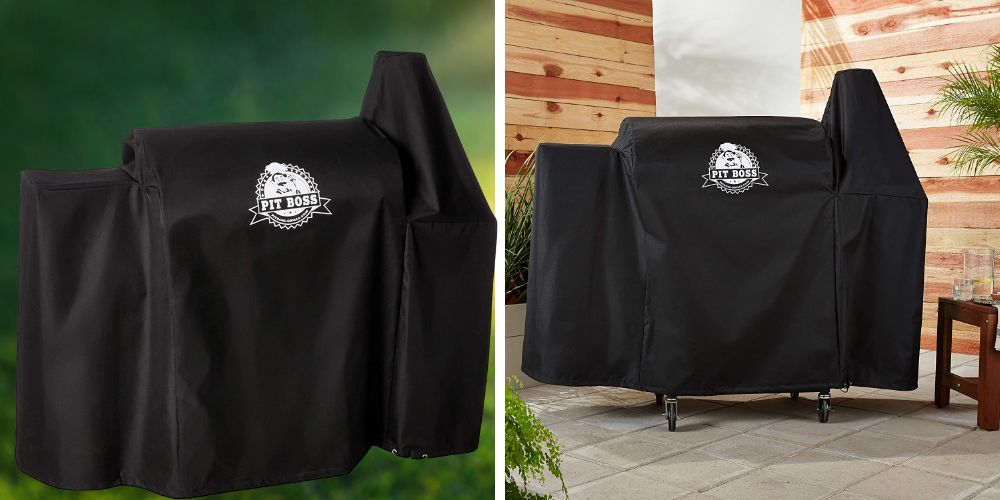 So your dad just got a new grill. Congratulations! Whether this is his first grill or an upgrade, he'll be going to want to keep it looking new by protecting it from the elements. And what better way to do that than with a form-fitting cover that has a drawstring lock? Made with heavy-duty polyester and PVC backing, this weatherproof material is easy to wipe clean with soap and water. So when his friends ask if they can borrow his grill, he can say yes with confidence knowing that his new grill will stay looking new for years to come.
A personalized cutting board with their initials on it, not only will it make them feel like the grill master they are, but it will also show that you put thought into their gift. So go ahead and make their grill dreams come true this holiday season!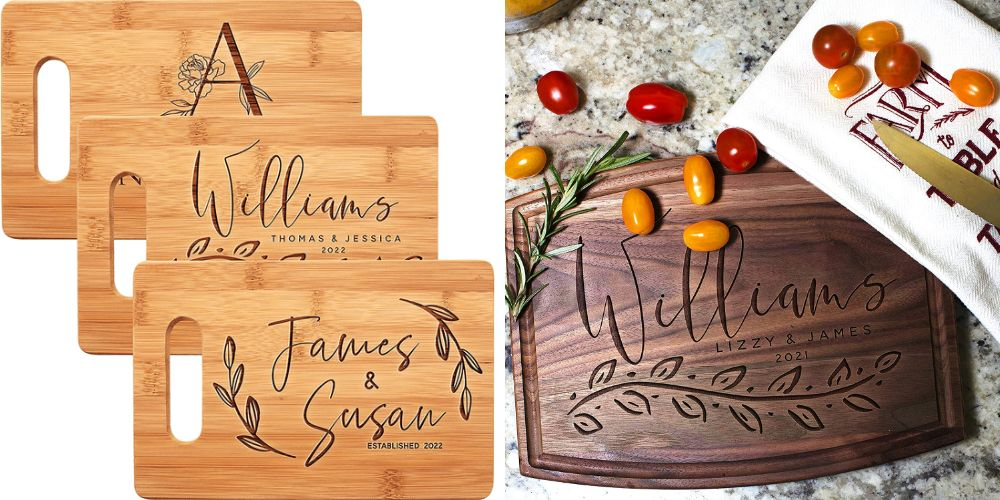 A good cutting board is a kitchen essential. It should be sturdy enough to handle all your chopping needs, but also soft enough to be gentle on your knives. And of course, it should be beautiful enough to make a statement in your kitchen. That's why I was so excited to find this high-quality engraved cutting board. Not only is it knife-friendly, but it's also a long-lasting keepsake that will make a great addition to my and my dad camping trips. Plus, it's hand wash only, so I don't have to worry about ruining it in the dishwasher.
If your dad likes to experiment with different flavors, then a set of spices or rubs would be a great gift idea.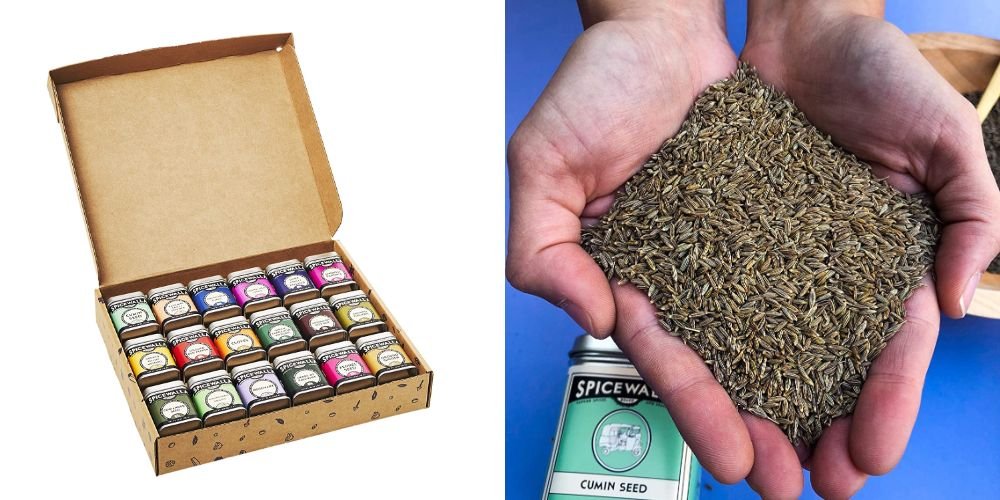 If you're looking for the perfect grilling spice set, look no further than the Spicewalla Essential Spices and Seasonings Set. This 18-pack set includes all the basics, from garlic and onion to paprika and crushed red pepper. Plus, it comes with a handy storage box so you can keep everything organized. Best of all, it makes a great housewarming gift for the grilling enthusiast in your life. Just be sure to include a bottle of BBQ sauce - they'll need it for those chicken wings!
Any dad who loves to grill will appreciate a cooler that will keep his drinks cold while he bbqs up a storm! This large cooler from Yeti is perfect for keeping drinks cold, plus it's great for transporting food and drinks to the beach or park. And with its heavy-duty construction and thick walls, you can guarantee that Dad will be able to take this cooler wherever he goes!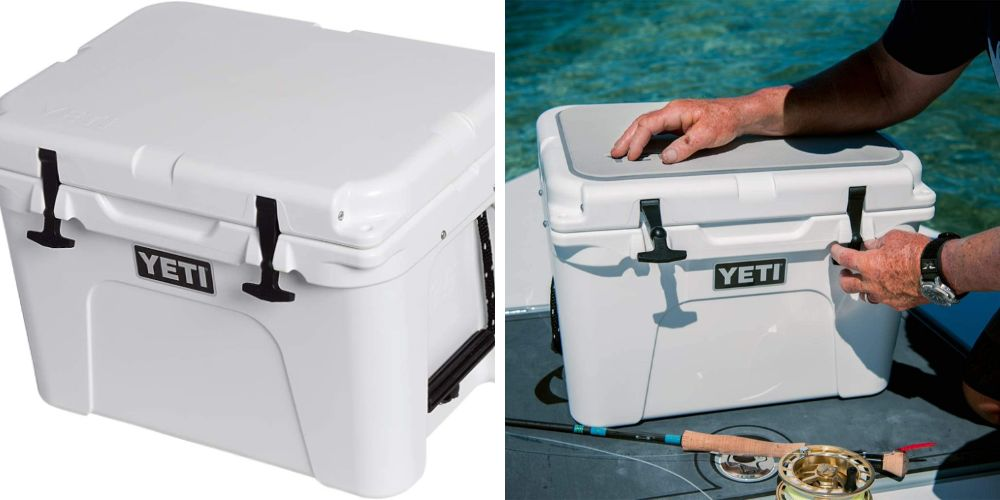 There's no denying that the YETI Tundra 35 is one tough cooler. Its rotomolded construction and extra thick Fatwall design make it virtually indestructible, and it's certified bear-resistant. But what really sets the Tundra 35 apart from other coolers is its portability. At just 20 pounds, it's light enough for one person to haul, but still has an impressive carrying capacity of up to 20 cans. And with up to 3 inches of PermaFrost insulation, the Tundra 35 will keep your ice cold for days. So whether you're heading to the campsite or the swimming hole, the Tundra 35 is the perfect cooler for your adventure.
This nifty burger press is perfect for making delicious, juicy burgers! It's made from cast aluminum and features a non-stick surface so Dad can easily form the burgers into perfect patties. Plus, it comes with a handy release lever to help him remove each patty without any mess or fuss. This Burger Press makes it easy to make restaurant-quality burgers that Dad's sure to love!
The dad in your life deserves the best of the best, and that's why he needs a cast iron grill press. This handy tool weighs 2.8 pounds and is made of durable cast iron, so it can withstand even the dad-est of grill jobs. The wooden handle provides a comfortable grip with a stylish touch, and the press can be used to remove unwanted excess fat and oils from meats. It also adds incredible-looking grill marks to any meat, making it perfect for dad's famous burgers. And if dad's feeling extra fancy, he can use it to make delicious homemade panini sandwiches or grilled cheese right on the griddle! Just be sure to hand wash and dry the press immediately after washing to keep it in tip-top condition.
This personalized apron is a great way to show your dad some love this Father's Day. With his name and favorite quote printed on it, he'll definitely feel appreciated every time he wears it while cooking dinner. Plus, the adjustable straps make it easy to fit any size and the pockets come in handy for all of Dad's grilling utensils and tools.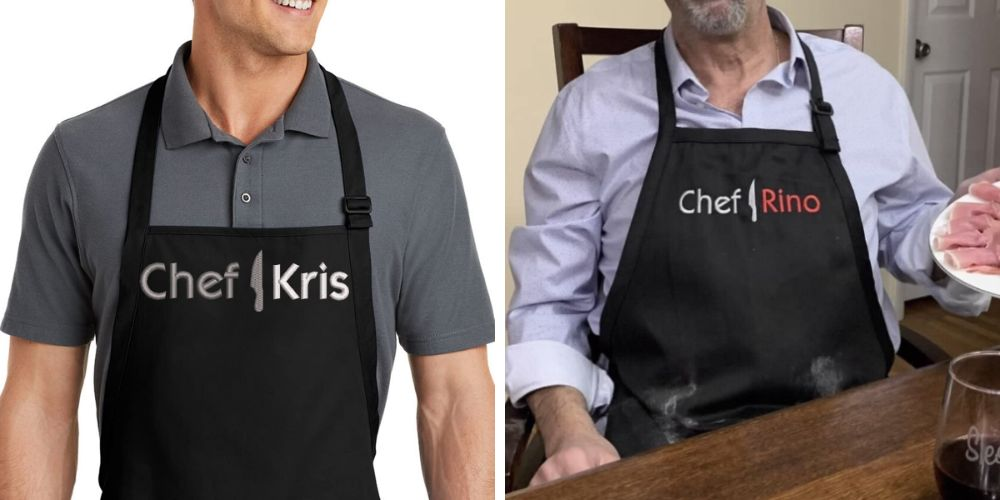 This high-quality, washable apron is perfect for dad grilling sessions. Plus, it comes with two pockets, so dad can keep his hands free while he's cooking up a storm. And of course, it's made in the USA. So go ahead and give dad the gift of a personalized apron - he'll love it!
A comfy pair of grilling gloves will help to keep his hands safe from the heat of the grill. Choose a pair that is heat resistant and has extra long cuffs to protect his forearms from the flames.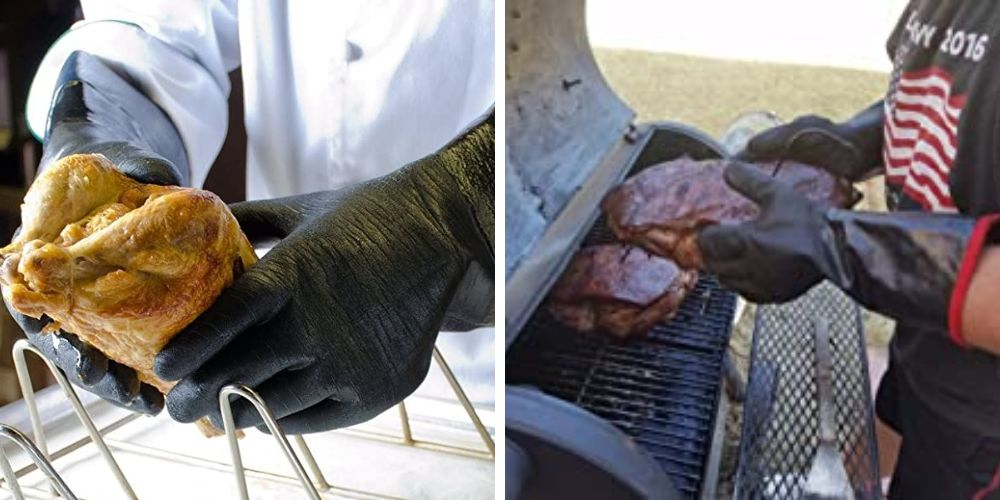 Anyone who's ever accidentally grabbed a hot pan knows the importance of having heat-resistant gloves in the kitchen. And for grill masters, a good pair of gloves is essential for tending to those smoking-hot coals. But with so many options on the market, it can be tough to find the right pair. That's why we're excited about these gloves from Grill Master. Made with food-grade neoprene rubber, they're water-, fire-, and stain-resistant - perfect for dealing with all the elements that come with being a grill master. And the double layer of soft cotton liner not only provides a comfortable fit, but it's also good insulation from heat. So your dad can stay cool and comfortable while tending to BBQ, smoking, or other household tasks. Whether he's a professional chef or a home cook, these gloves are a great addition to his kitchen arsenal.
If your dad enjoys smoking meats, why not get him a new smoker box or some smoker pellets to add some extra flavor to his food? He'll appreciate the new gadget, and it will give his food an extra boost of flavor. Plus, if he's new to smoking meats, this will be a great way for him to try it out. So whether he's a seasoned pro or just getting started, a smoker box or pellets make a great gift for the dad who loves to smoke meats.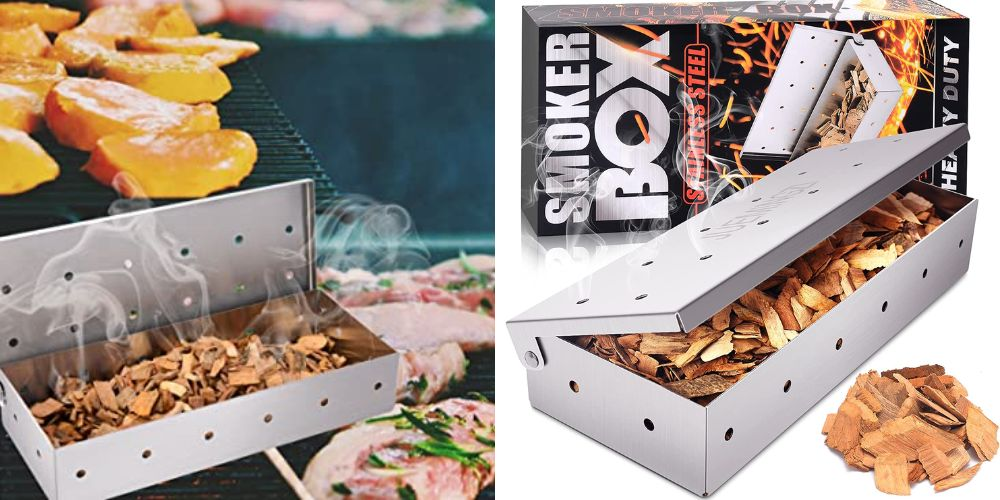 If you're serious about your barbecue, then you need a smoker box. This 25% thicker stainless steel box won't warp, and it's the perfect way to add smoke flavor to your food. Just fill it with apple, mesquite, Rhino, or hickory wood chips, and you're ready to go. It's also great for smoking meats on charcoal or gas grills. So if you want the perfect smoked flavor, pick up a smoker box today.
Grilling baskets and kabob skewers are a must-have for the dad who loves to cook up vegetables, seafood, and other small meals on the grill. The baskets are designed with perforated sides that allow smoke and heat to circulate around the food while also keeping it from falling through the grate.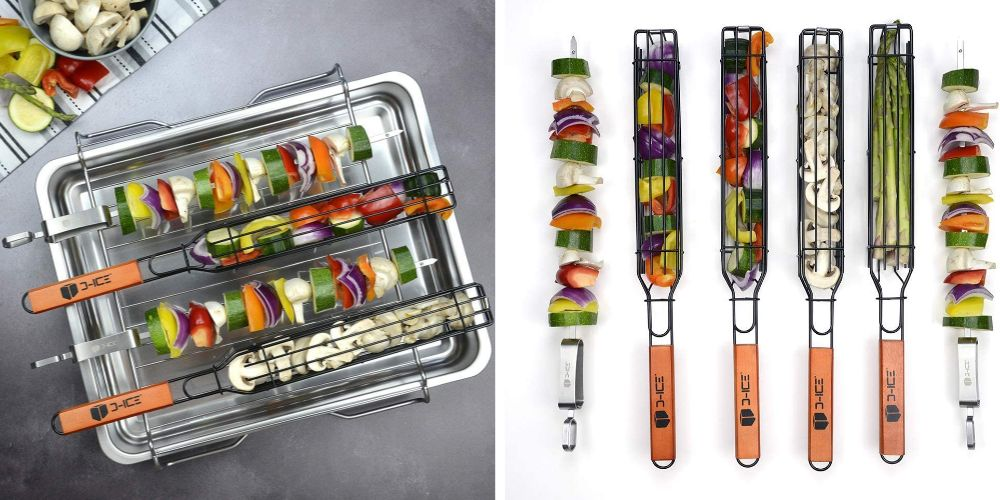 This high-quality set includes a grilling basket, skewers, and a carrying case- everything you need for a successful cookout. The basket is made of heavy-gauge steel construction with wooden handles, and the skewers are made of 420 food-grade stainless steel. The set also comes with a recipe guide to help get you started. So whether you're grilling for dad on Father's Day or impressing your friends at a summer cookout, the Kebab Grilling Basket & Grilling Skewers will help you step up your grilling game.
For the dad who loves to grill but can't do it outdoors, this smokeless indoor grill is a great option. It features ultra-fast heating and adjustable temperature control along with an easy-to-clean drip tray that catches all the fat and grease. Plus, its compact size makes it perfect for smaller spaces!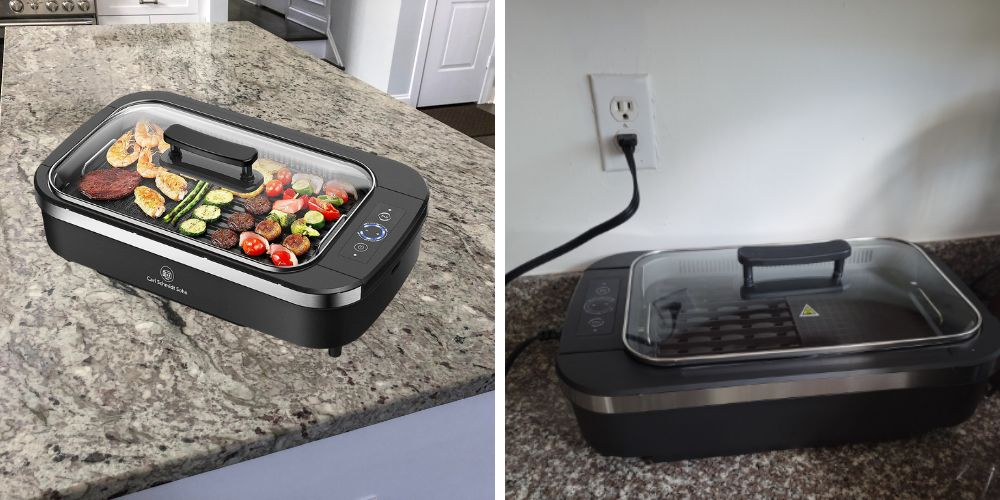 This electric grill is perfect for cooking up steaks, burgers, chicken, and more indoors, and features a tempered glass lid to keep the smoke in. Plus, the removable nonstick grill plate means cleanup is a breeze. And with LED smart temperature control and Turbo Smoke Extractor technology, you can grill like a pro no matter what the weather is like outside. So go ahead and fire up the grill...indoors!
For the dad who loves to try out new recipes, get him a barbecue cookbook that's filled with all sorts of delicious grilled meals. There are lots of great options out there—from healthy veggie dishes to classic summer favorites.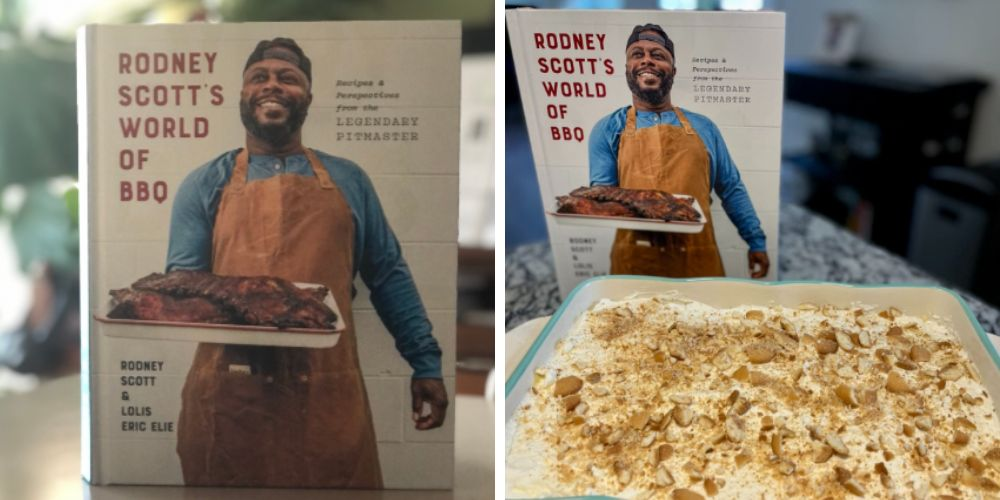 There's no denying that Rodney Scott is a grill dad. In his new cookbook, "Rodney Scott's World of BBQ: Every Day Is a Good Day: A Cookbook," Scott shares his love of grilling with readers, along with more than 100 recipes designed to make every day a good day. From perfectly smoked ribs to juicy pulled pork, the book is packed with all the grill master's secrets. So whether you're looking for the perfect gift for the grilling dad in your life or just want to up your barbecue game, this cookbook is a must-have.
Final Thoughts
Whether you're shopping for an experienced pit master or someone just starting their grilling journey, there are plenty of ways to show your appreciation with gifts that will make Dad swoon. From grilling, and tool sets to grill covers and even gift baskets packed full of goodies—there's something here for everyone! No matter which option you choose, these gifts are sure to make Dad feel special and loved—and they'll also help him become an even better backyard chef in no time! With these gifts in hand, Dad will be ready for any barbecue challenge that comes his way!
Other Posts You May Like: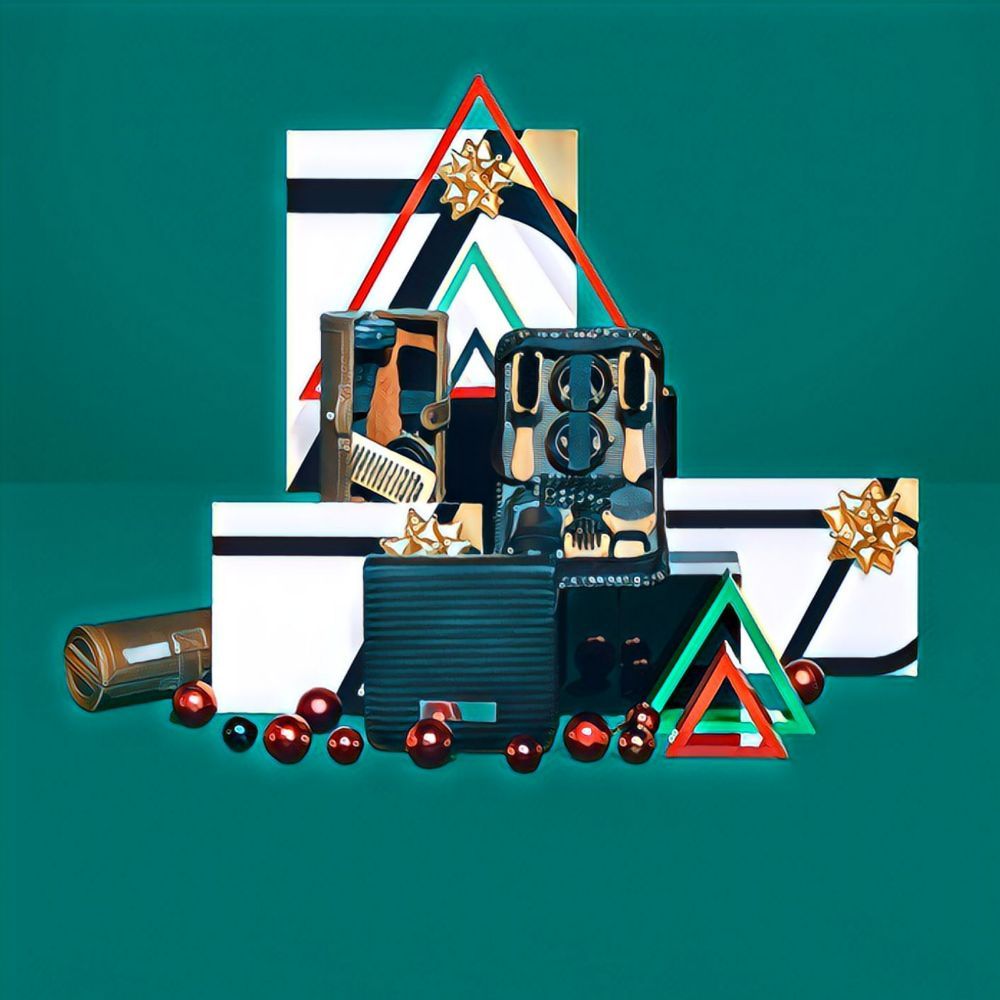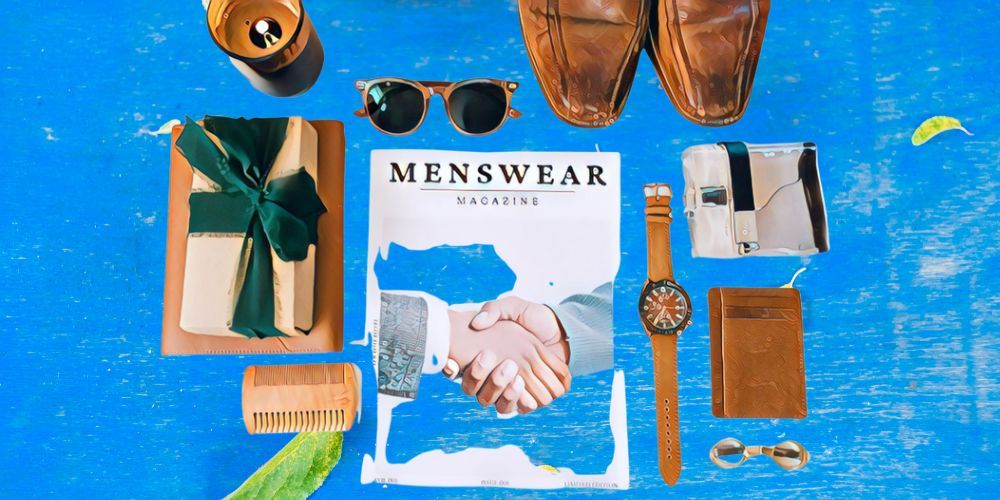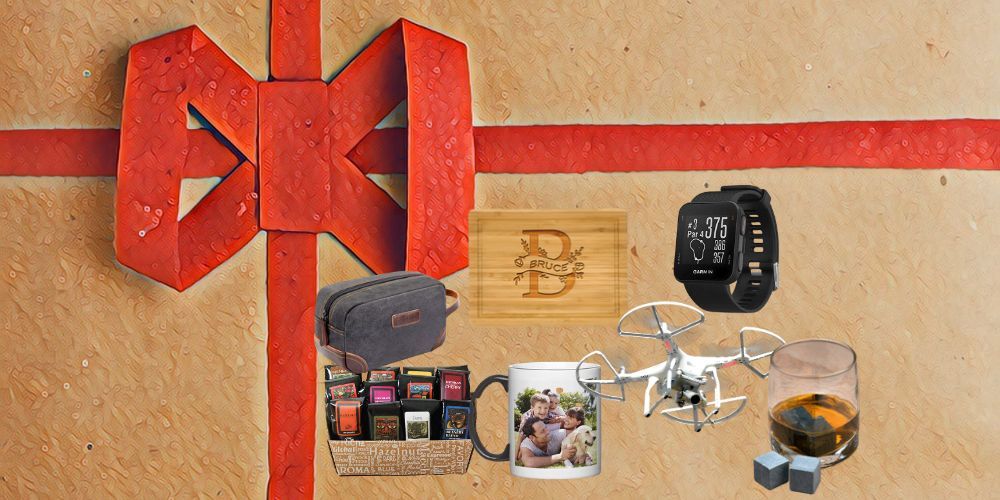 Comments