This post may contain affiliate links, please see our privacy policy for details.
Hosting a dog birthday party can be a lot of fun, but it takes careful planning to ensure that everything runs smoothly. To help you prepare for your furry friend's big day, we've put together a list of 21 must-have accessories for a successful dog birthday party. These items will cater to a variety of needs and preferences and make your dog's special day one to remember.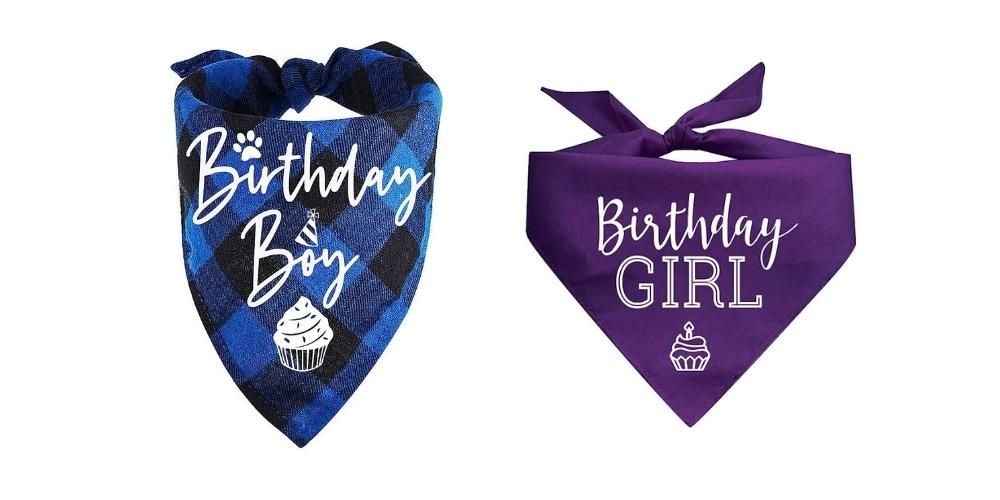 Your pooch deserves to celebrate its birthday in style, and this bandana is the perfect accessory for them! With its high-quality material and adorable cupcake design, your furry friend will be the center of attention. And don't worry about sizing - this bandana is adjustable and fits most dogs. So go ahead and make your pup's special day even more fabulous with this Birthday Dog bandana.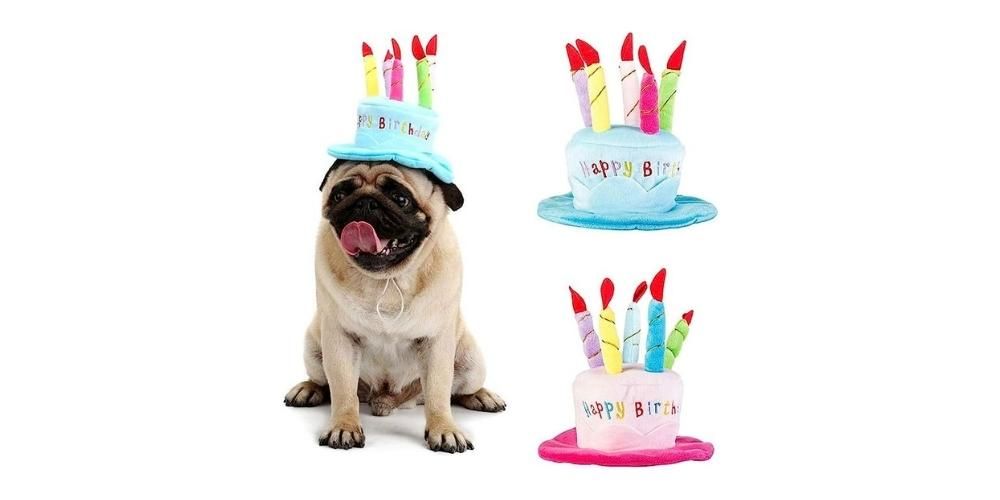 Made from soft plush fabric, this hat is a must-have accessory for any stylish pooch. And with its colorful cake design - complete with candles on top - your furry friend will be the life of the dog parties. Plus, the adjustable strap ensures a perfect fit for dogs of all sizes. Don't celebrate your dog's birthday without this must-have accessory!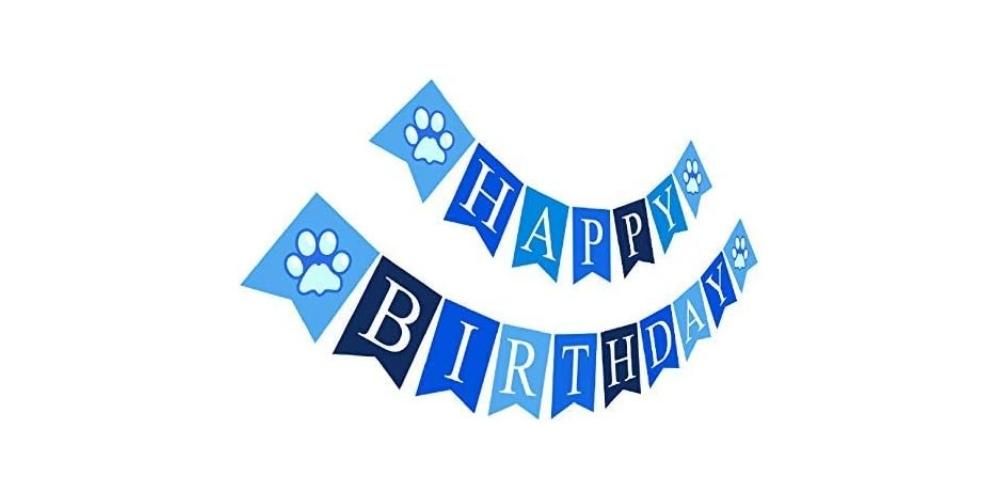 Woof woof, it's time to paw-ty with this adorable happy birthday banner for your furry friend! Made of high-quality cardstock, this paw-some banner features vibrant letters spelling out "Happy Birthday" that will make any doggo tail-wag with excitement.
Not only does it add a festive touch to your party, but it's also easy to hang so you can focus on the treats and belly rubs. Trust us, your pup will definitely be drooling over this must-have birthday decoration!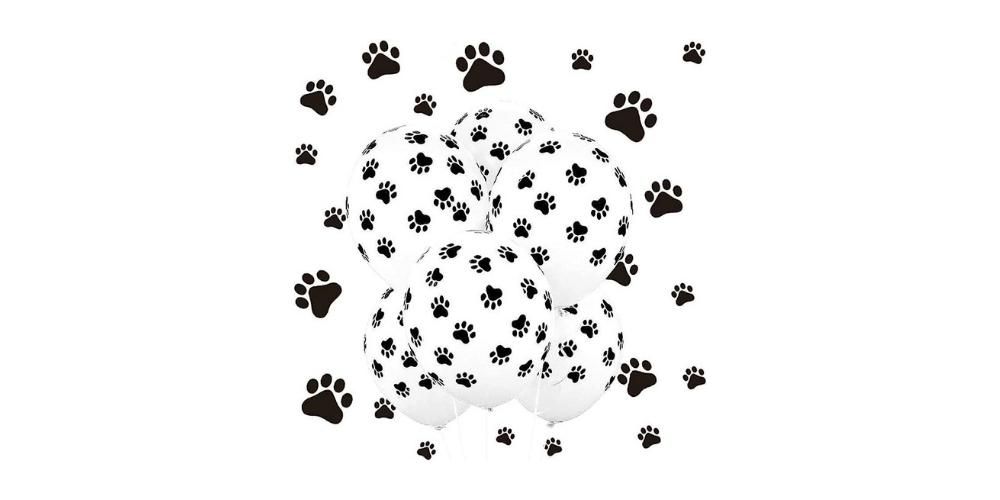 These black paw print white balloons are the paw-fect addition to dog birthday parties and are super easy to inflate. Not only are they made of high-quality latex, but they also feature the cutest little paw prints. With a whopping 100 balloons in each pack, you'll never run out of fun. So go ahead, start inflating, and watch as your furry friend has the best day ever with these adorable balloons.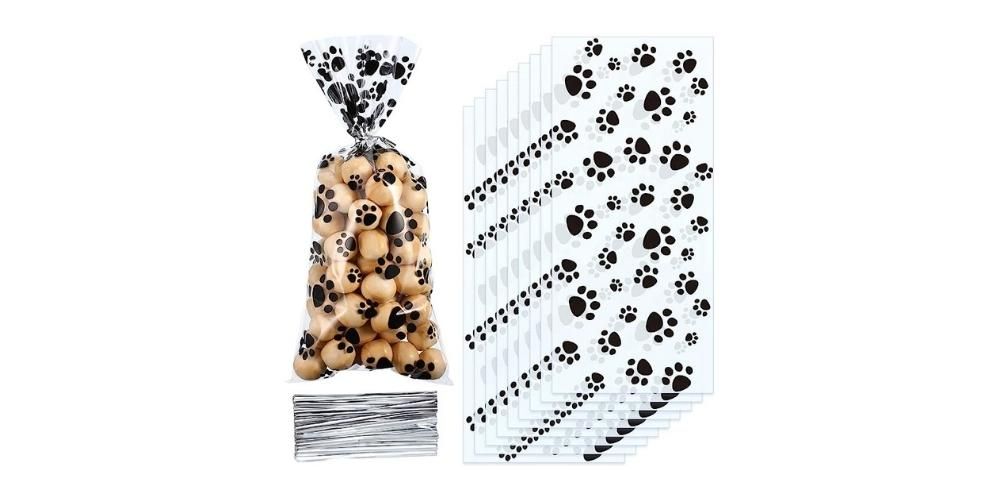 Check out these adorable dog bone treat bags! Not only are they made with high-quality paper, but they also feature cute paw print patterns to elevate the pet party atmosphere. You'll be able to easily fill the bags with your pooch's favorite treats, and with a pack of 50, you'll have plenty for all your furry guests to take home. Your dog's birthday party just got even better thanks to these paw-some treat bags!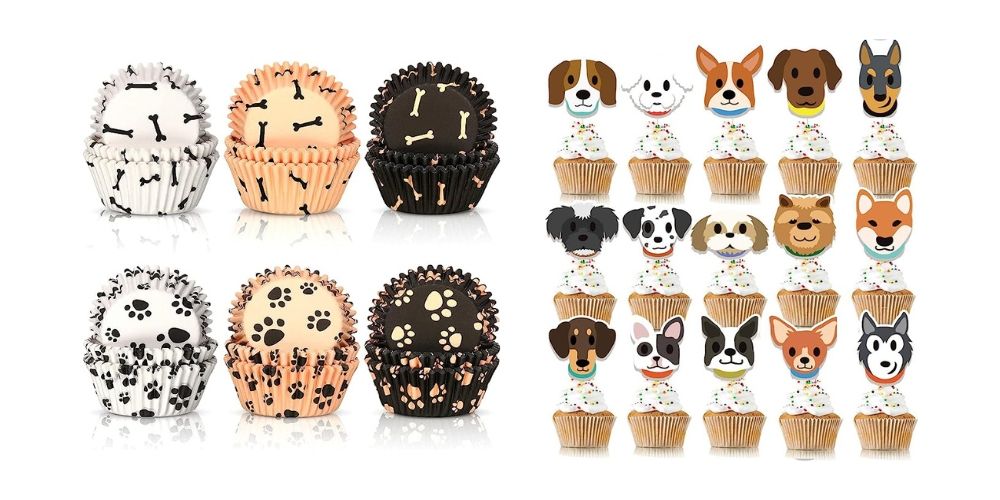 These doggie cupcake wrappers and toppers are a fun way to dress up your dog's birthday treats. The wrappers are made of high-quality paper and feature cute dog paw prints. The toppers are made of plastic and feature a colorful puppy face design.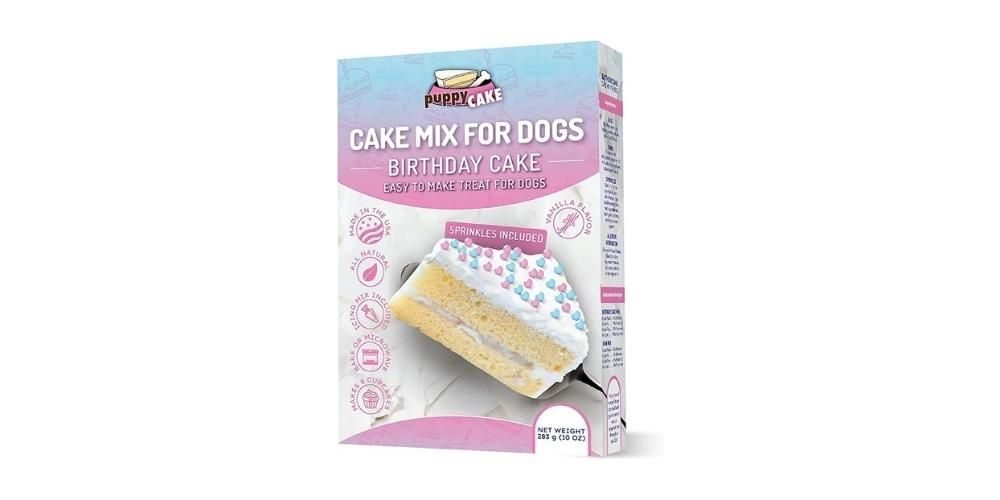 Get ready to make your pup's birthday extra special with this doggie cake mix, the perfect choice for dog birthday presents! No more settling for boring, store-bought treats - you can now whip up a homemade dog birthday cake that your furry friend will love.
With high-quality ingredients sourced from a local dog bakery and easy preparation, you can choose from a variety of flavors, like peanut butter and pumpkin. Whether you choose to bake or microwave, this cake mix even comes with icing included, ensuring a truly delightful and memorable celebration for your beloved pet.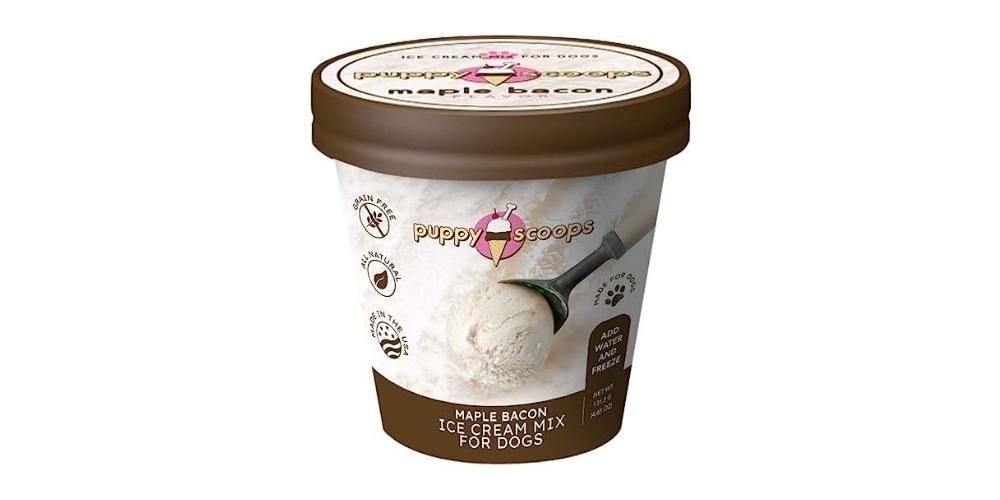 Get your furry friend ready for the dog beach with these healthy and convenient ice cream treats! Made with all-natural ingredients, these dog-friendly flavors like bacon and peanut butter are sure to be a hit at any doggie party. Say goodbye to artificial additives and hello to real, scoopable doggie ice cream that will have your pup begging for more.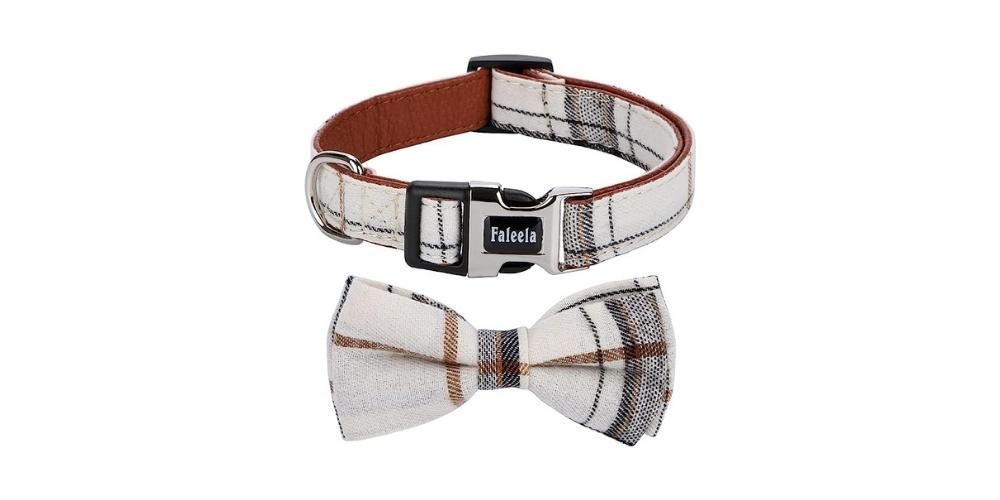 Step up your dog's birthday presents game with this adorable doggie bow tie! Your furry friend will be the life of the party wearing this high-quality accessory, complete with a vibrant and trendy design.
Not only is it adjustable to fit most dogs, but it's also made to last with hand-sewn attention to detail and an attached elastic strap. Don't settle for a boring collar - give your pup a fashionable upgrade with this must-have bow tie.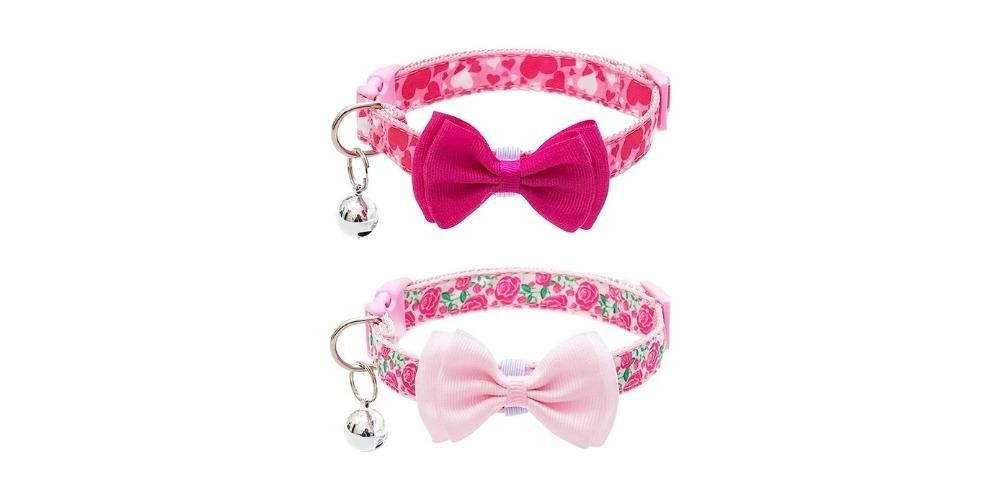 Your furry friend deserves the best birthday outfit, and we've found just the thing! This party collar is a must-have accessory for any doggie celebration. Not only is it made of high-quality fabric, but it also comes in a fun and colorful design with bells to match the festive mood.
The adjustable collar fits most dogs, and the two pink straps with unique patterns (roses and hearts) add a touch of elegance to any outfit. Trust us, your pup will be the life of the party in this collar!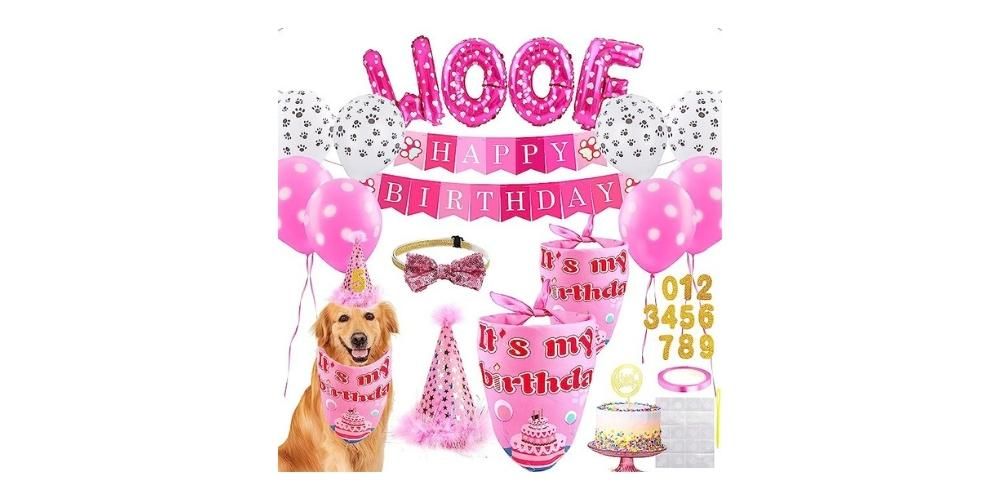 Throw the ultimate party for your furry best friend with this doggie party pack! No more boring birthdays for your pup - this pack has everything you need to create a memorable celebration. From a happy birthday banner to adorable paw print balloons, your party theme is covered.
Dress your pup up in a stylish bowtie or birthday bandana and add a special touch with the included doggie card and stickers. And let's not forget the most important accessory - a festive party hat for your four-legged guest of honor! With these party supplies, your dog is guaranteed a happy, fun, and satisfying birthday bash.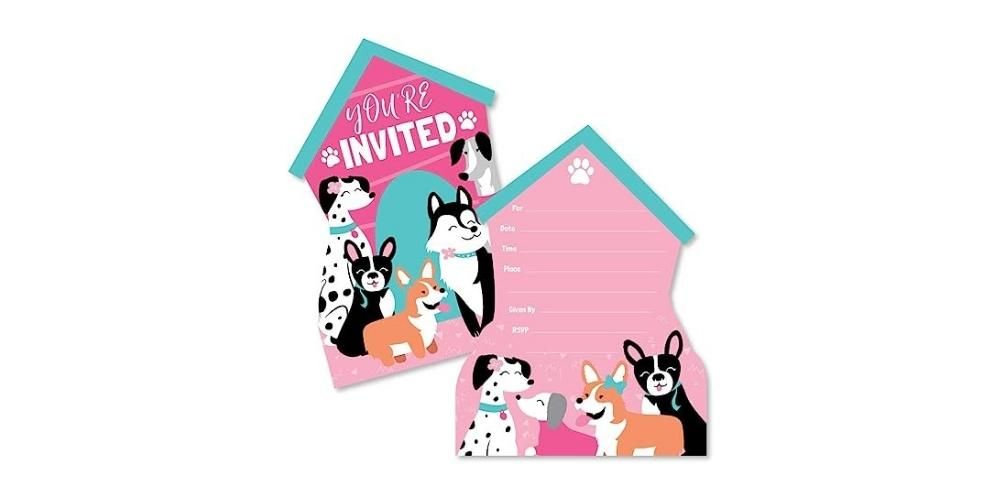 Invite your canine guests to the Ultimate Dog Party with these adorable invitations! Get your paws on these high quality cardstock invites featuring a cute dog bone design - Perfect for your furry friends. The pack of 25 is a barking bargain and easy to personalize for your guest list. each invitation is inspected with care and comes with an exclusive squiggle flap envelope.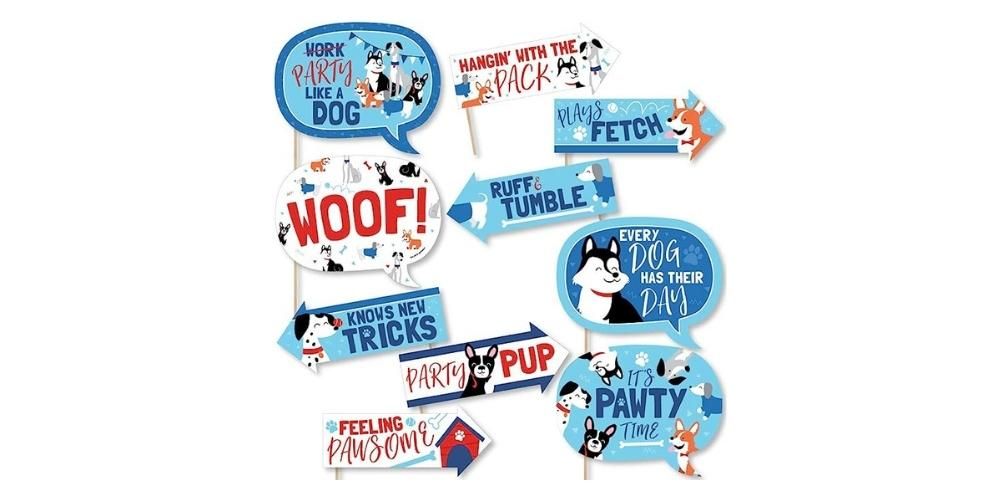 Get ready to capture the cutest and most hilarious pictures of your pup with these doggie photo booth props! These high-quality cardstock props come in a variety of fun designs, from dog ears to noses and mouths. And let's not forget the funny sayings like "Pawty Like a Puppy" that will have everyone laughing. Hosting a party for your furry friend?
These props are perfect for making memories and taking shareable photos that will have your social media blowing up. But it's not just for dogs - here are a few ideas: humans can join in on the fun too! Whether it's a family photo shoot or children's birthday parties, these photo booth props will definitely bring a smile to everyone's faces.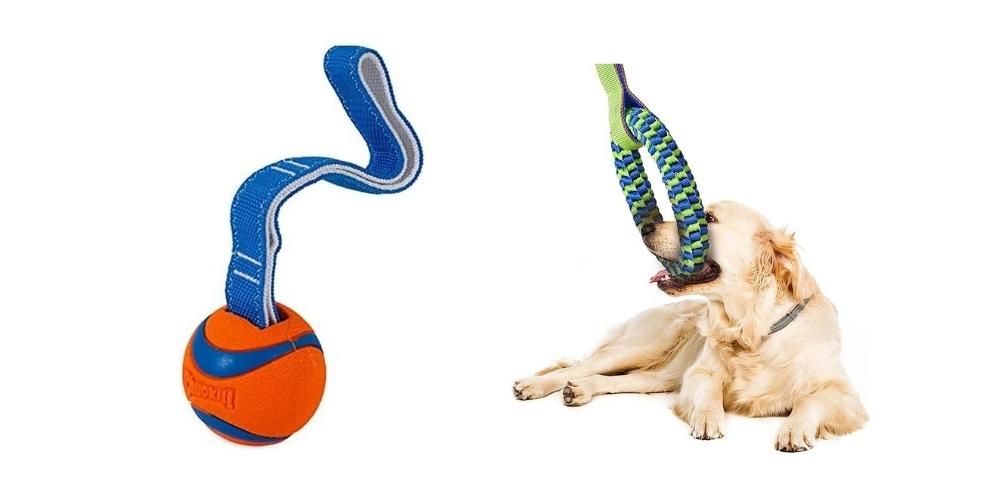 Attention dog owners! Your furry friends will have a paw-some time with these party games. Say goodbye to boring fetch and hello to tug-of-war with this durable and colorful dog toy, built for tough play and chewing.
Plus, with easy setup and high-quality materials, these games will keep your pups entertained for hours! Don't forget to bring some tennis balls for an extra fun-filled day. Build your relationship with your dogs through interactive play and watch them play like never before.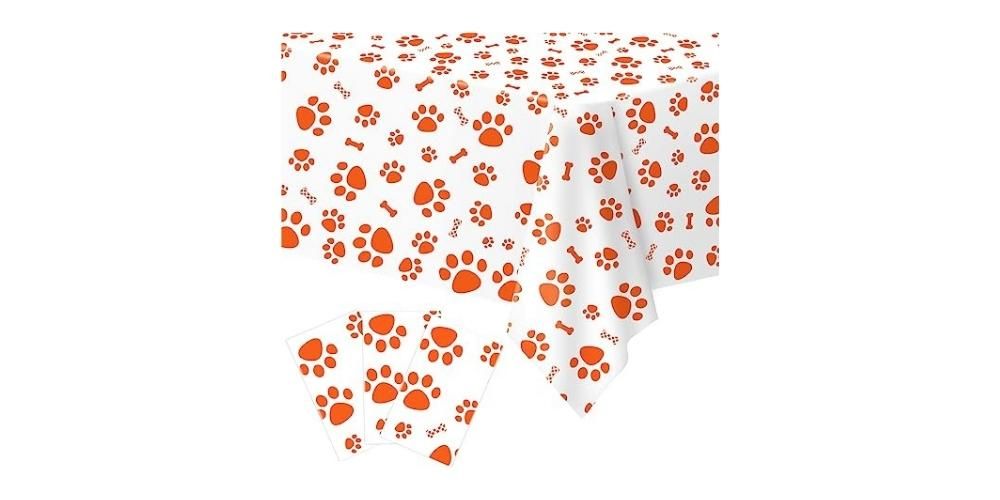 Throw the ultimate big party for your furry friends with this adorable doggie party tablecloth! Not only is it made of high-quality plastic, but it's also covered in cute paw prints that are sure to get tails wagging. Plus, it's super easy to clean and reuse for future big parties.
Whether you're throwing a celebration for your pup, cat, or child, this tablecloth is the purr-fect addition to your decor. And the best part? It's suitable for both indoor and outdoor use, so your party doesn't have to be limited in the backyard.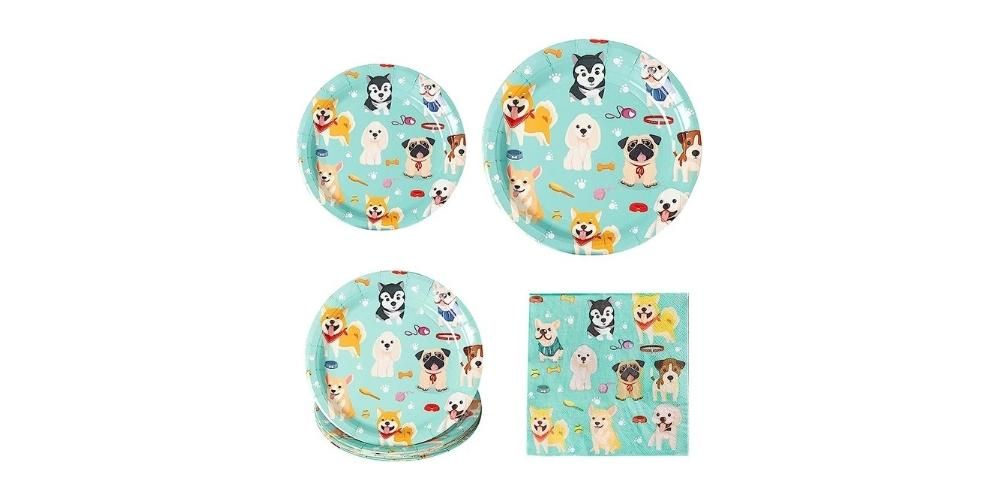 Attention all pet parents! You can now throw a paw-some party for your four legged guests with these adorable doggie party plates and napkins. These high-quality, safe and non-toxic plates and napkins come in a pack of 16 and are specially crafted with a cute puppy design and rich vibrant colors.
Plus, they're made with the finest paper and premium sheets to ensure they're highly absorbent and durable enough to endure wear and tear from other pet parents' furry friends. So why settle for boring party decor when you can make a statement and impress your guests with these cute and functional party supplies?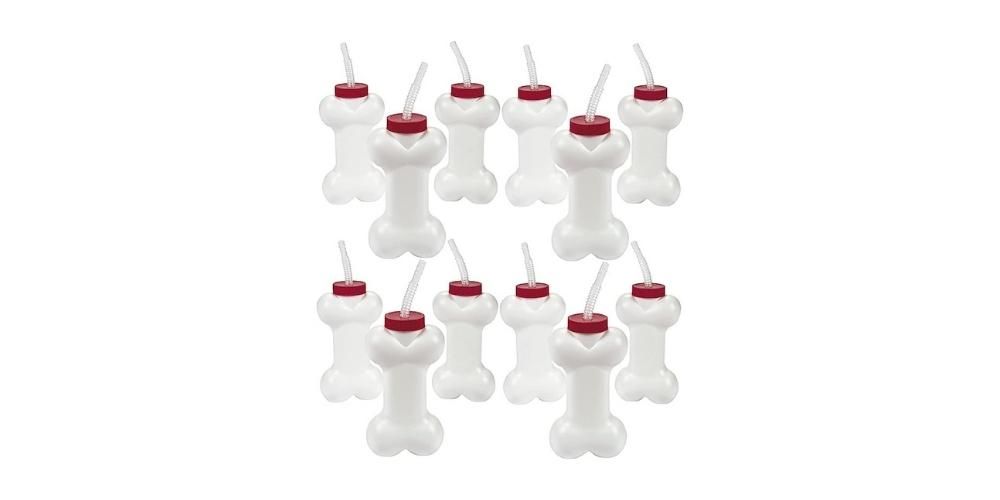 Get ready to throw the ultimate party for your dog with these adorable doggie party cups! Your furry friend will be the most popular pooch on the block when you serve drinks in these high-quality plastic cups featuring a cute dog bone design. And with a pack of 50, there's plenty to go around for other dogs too!
Once the party is over, cleanup is a breeze because these cups are easy to dispose of. Looking for a fun gift for the animal lovers in your life? Hand out these dog bone-shaped cups as party favors or snazzy presents. Your pup will thank you for throwing a party that's sure to be the bark of the town!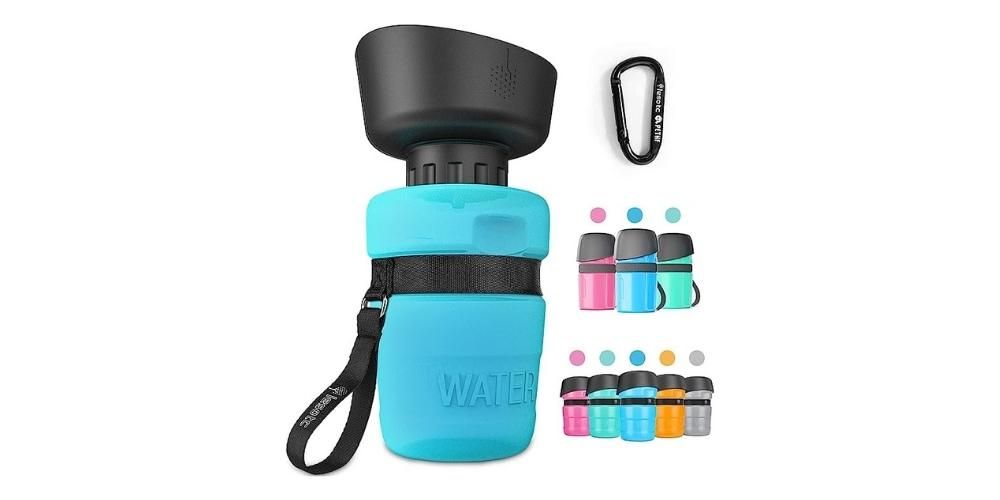 This two-in-one doggie water bottle and bowl is a game-changer for any trip to the dog park. Your furry friend can sit and sip from the leak-proof water bottle, while you relax knowing they're staying hydrated with safe and fresh water.
Plus, not all dogs love to drink from communal bowls, so having your own water source is a must-have for any responsible dog owner. And when it's time to go home, simply refill the bottle for future outings!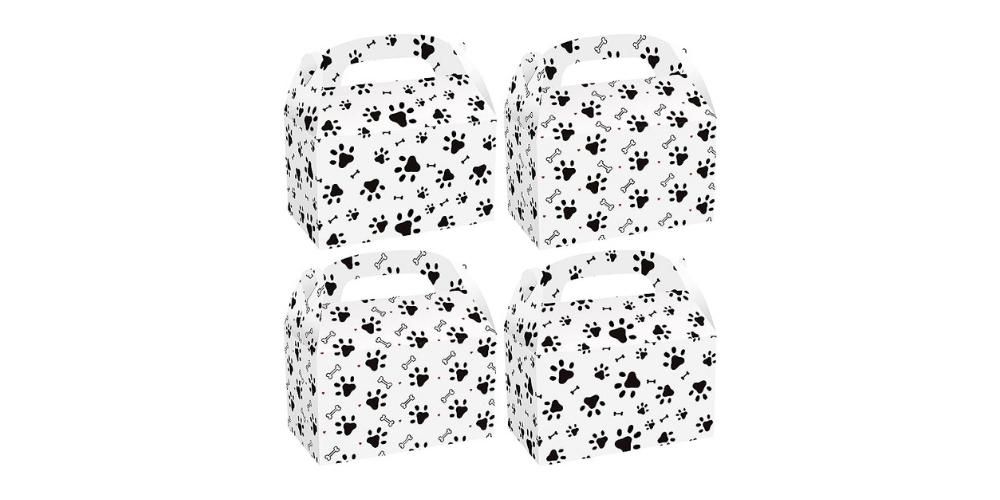 These doggie-themed goodie bags are a bark-tastic way to thank your furry party guests for attending. Each pack of 24 features high-quality cardboard boxes with an adorable paw print design. Not only are they safe and non-toxic, but they're also sturdy and durable so your pup can enjoy their gifts and toys long after the paw-ty is over.
Assembly is a breeze, making these goodie bags the perfect addition to any pet-centric celebration. Top them with treats or small toys for an extra special touch. Your pup guests will love their personalized gifts, making them the paw-fect end to a pawsome day.
Get ready to paws for a second and check out this adorable doggie piñata! Don't let the cuteness fool you, though – this piñata is packed with fun for human guests and furry friends alike. Made of high-quality paper with a shiny, metallic silver exterior, this pup-inspired party essential is perfect for unleashing your creative juices.
Fill it up with treats and let your guests take turns whacking away to see who can break it open first. Whether you're throwing a party for your pup or your kiddo, this dog bone piñata is sure to be a hit with everyone. So what are you waiting for? Let the barking good times roll!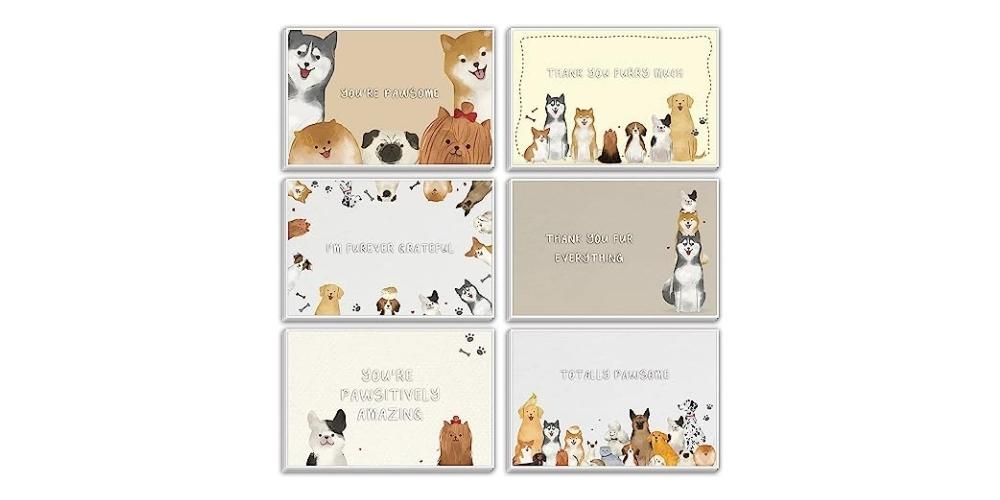 Calling all super crafty fur parents and check out these adorable dog-themed party thank-you cards! Show your furry guests how much you appreciated them attending your pup's big bash with these custom high-quality cardstock cards. The cute dog bone design will have everyone wagging their tails in delight.
And the best part? You don't have to worry about smudging or smearing - the ink absorbs quickly and the cards are scored perfectly for easy folding. These 48 cards give you the perfect opportunity to let your inner creativity shine with personalization options. Plus, with a blank inside, these cards work for any occasion - just because or thinking of you. Don't miss out on this super crafty idea to show your pup's guests some love!
Final Thoughts
With these 21 must-have accessories for a successful dog birthday party, you'll be able to throw a party that your furry friend and their guests will never forget. From birthday hats and banners to doggie treat bags and ice cream mix, there's something for every need and preference. So start planning your furry friend's big day today and make it a celebration to remember!
Comments