This post may contain affiliate links, please see our privacy policy for details.
As Easter approaches, you might be scrambling to figure out how to make the day special for your little ones. From dyeing eggs to baking festive treats and staging an epic egg hunt, there are endless ways to celebrate. But let's be real, the true highlight for many kids (and adults) is the Easter basket! Whether you prefer to curate your own or opt for a pre-made one, we've got you covered with all the essentials for creating the ultimate Easter baskets for kids this year. No need to stress, we've got everything you need right here!
Easter Basket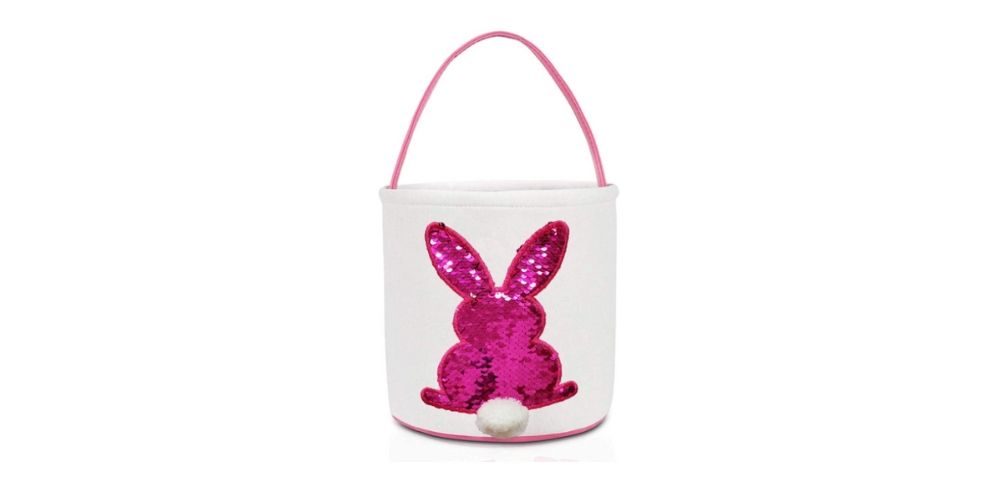 Get ready to make your Easter celebrations even more special with this gorgeous basket! Its classic design is not only lightweight and collapsible but it's also made from thick, durable cotton that's environmentally friendly - making it a sustainable choice for years to come. And the best part? It has a sturdy handle that makes carrying all your goodies an absolute breeze. Plus, let's not forget about the adorable sequined bunny with its fluffy tail - it's sure to bring a smile to everyone's face!
Chocolate Bunnies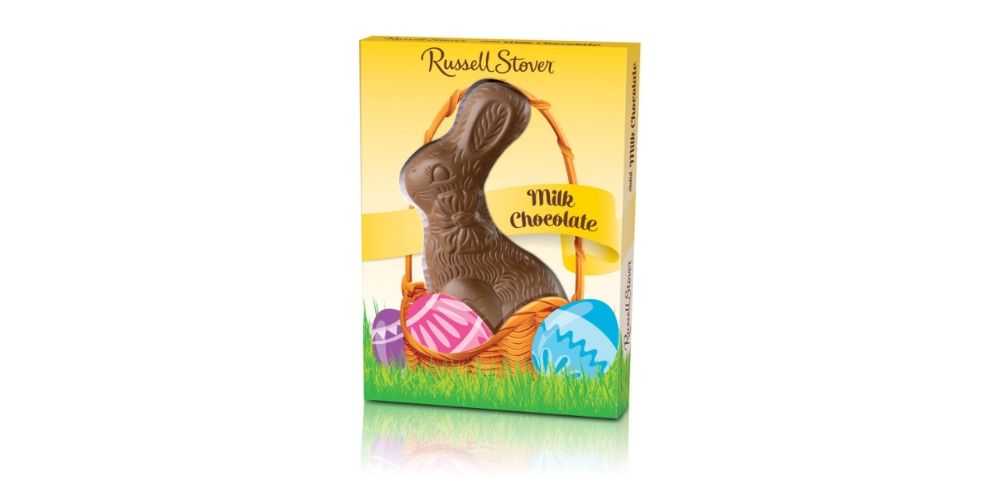 Indulge in the ultimate Easter treat with these mouth-watering chocolate bunnies - no basket is complete without them! Available in a variety of sizes and made with creamy milk chocolate, these bunnies are sure to satisfy even the most insatiable sweet tooth. Each bite will transport you to a world of pure, decadent pleasure. And let's not forget about their adorable and festive appearance - they're almost too cute to eat!
Stuffed Animals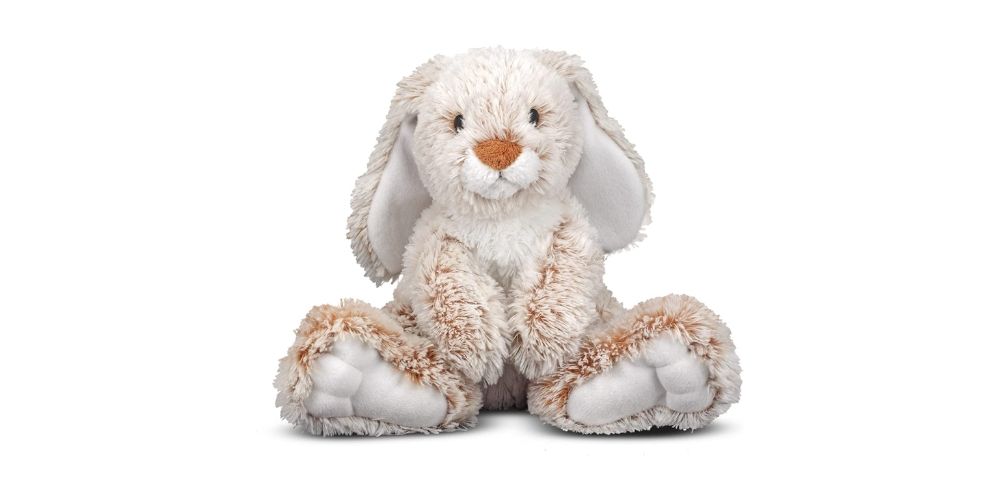 Make this Easter unforgettable with this adorable Easter bunny - the perfect basket addition! Its soft, plush fur is perfect for snuggling up with and they're so adorable that you won't be able to resist giving them a squeeze yourself! While they may take up some space in the basket, their lovable personalities make them worth every inch. Don't settle for just any stuffed animal - choose one that will become your child's new best friend and bring joy to their life long after Easter has passed.
Easter Eggs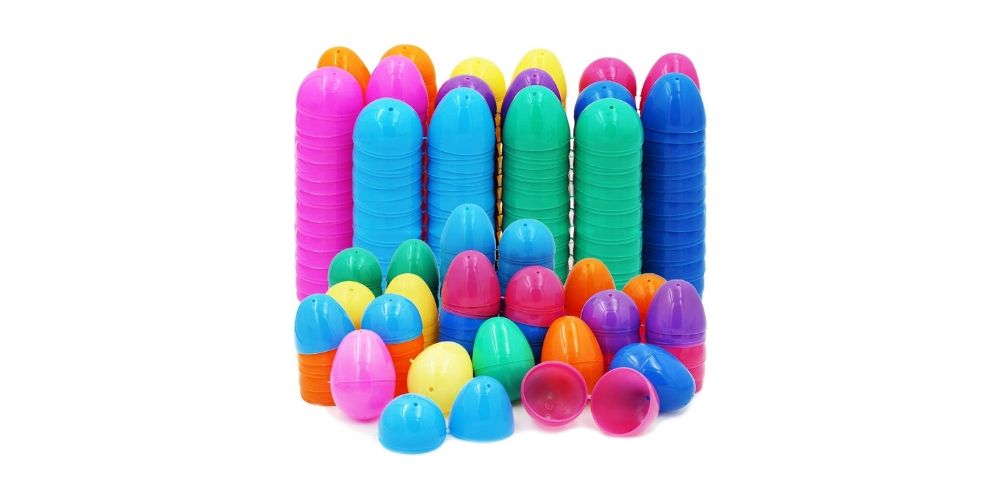 Spice up your Easter basket with these colorful plastic eggs! Fill them with candy, toys, or fun Easter messages. Plus, they're reusable and sustainable. Don't settle for a boring basket - choose these festive eggs for endless possibilities of excitement and creativity!
Sidewalk Chalk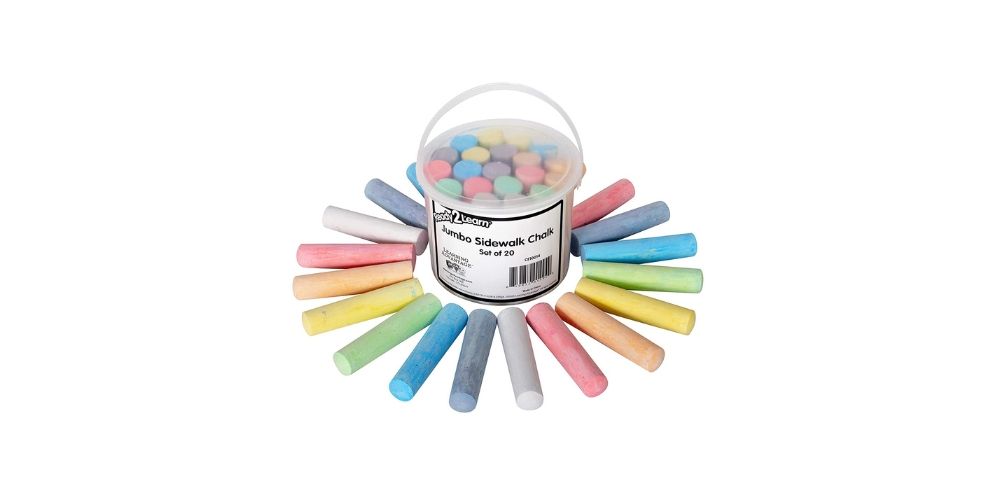 Sidewalk chalk is an excellent tool for encouraging creativity and fun in the great outdoors. These chalks are easily washable, making them perfect for kids and families alike to use in a variety of outdoor activities! From hopscotch to drawing masterpieces on the pavement, the possibilities are endless. While it may get a little messy, the memories you'll create will be worth it. Embrace the joy of springtime and let your imagination run wild with our sidewalk chalk!
Play-Doh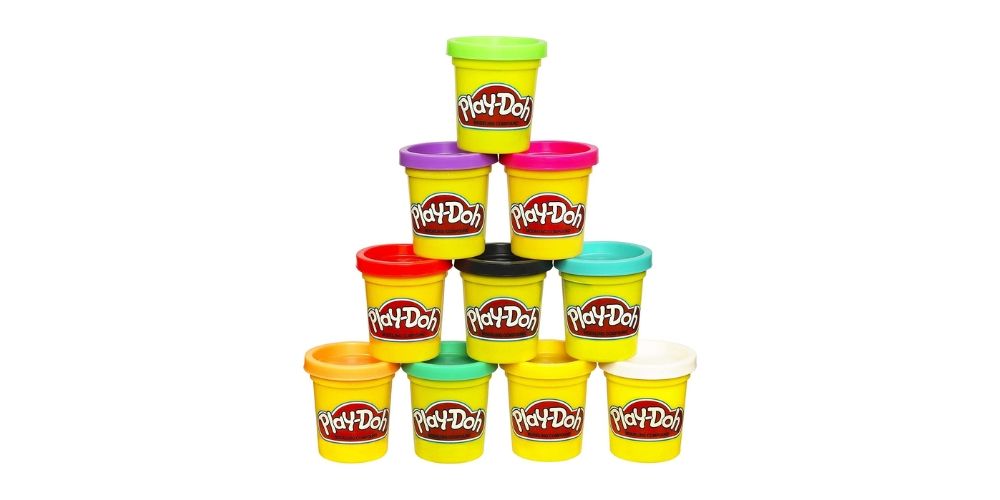 Indulge your child's love for creativity and exploration with Play-Doh - the classic, colorful, non-toxic, and moldable dough that has been inspiring young minds for generations. With its squishy textures and vibrant hues, Play-Doh is a perfect arts and crafts companion for kids who love to get their hands dirty. The range of colors provides endless possibilities for imaginative creations that will keep your child engaged and entertained for hours!
Coloring Books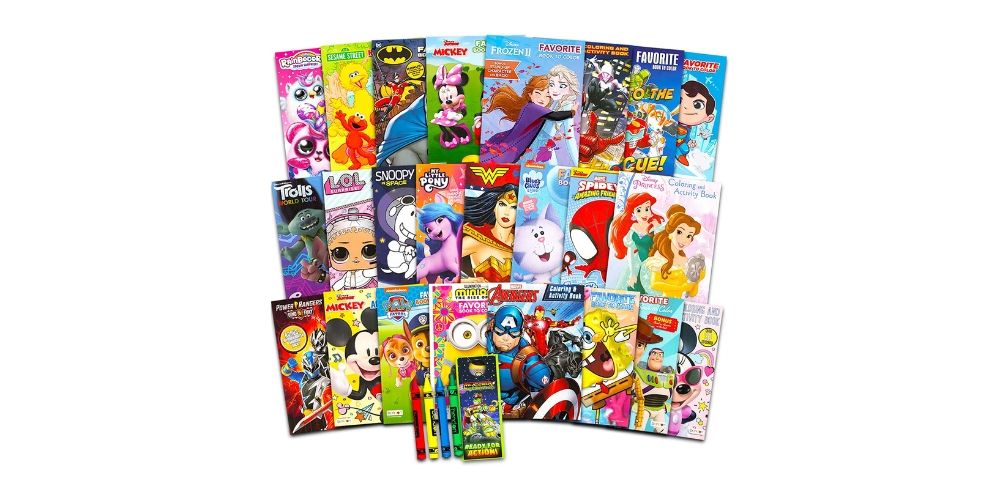 Unleash your inner creativity with a delightful array of coloring books! From classic Easter designs to beloved cartoon characters, there's something for kids both big and small. Plus – the bundle also comes with crayons so you can get started bringing those masterpieces to life right away!
Stickers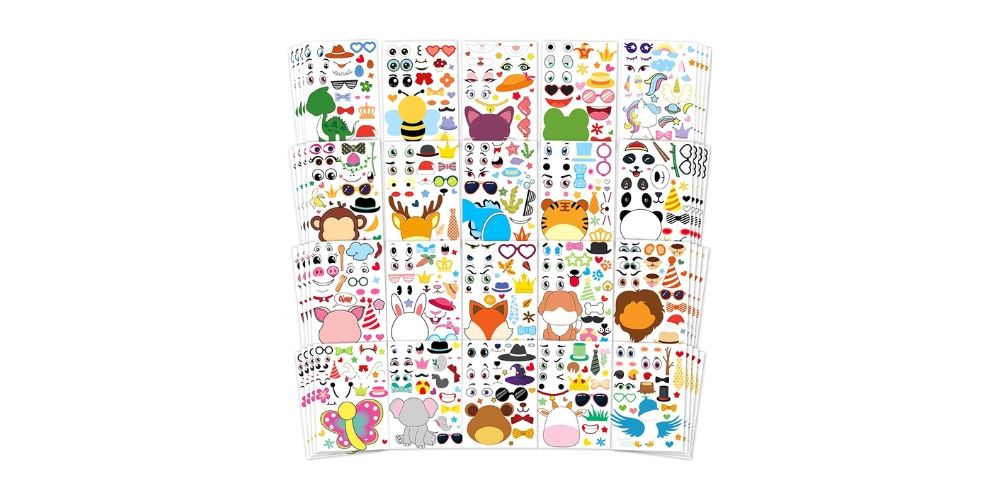 Kids love stickers, and Easter stickers are no exception. These festive stickers can be used to decorate Easter cards, baskets, or even faces. It comes with 80 sheets of animal-themed stickers that are made of safe and high-quality material. Plus, they are waterproof too making it a great deal for their price!
Easter Books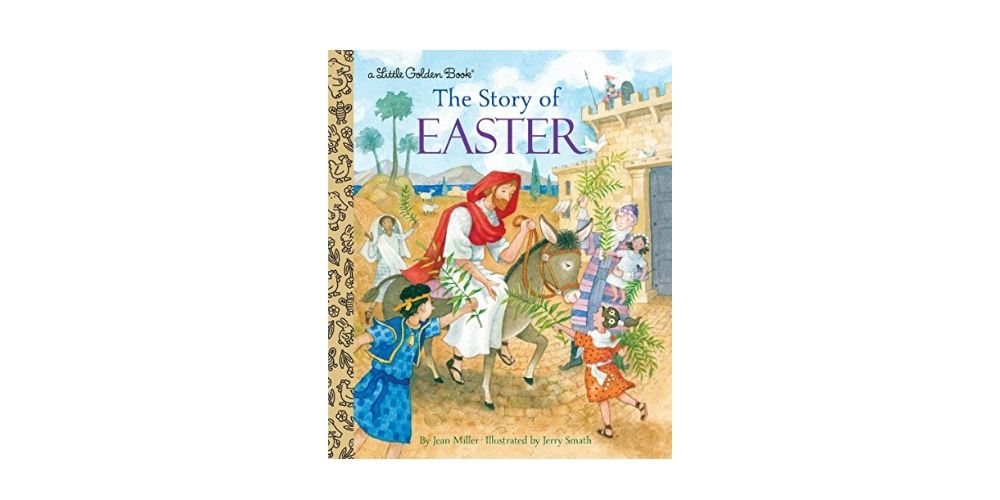 This Easter book is perfect for young readers, covering the basics of the holiday from the Easter Bunny's origin to egg symbolism and church services. The informative yet engaging tone captivates readers' minds, and the playful images are a feast for the eyes. What sets this book apart is its final section, which introduces Easter traditions from around the world - from Ukrainian-painted eggs to British Isles' Easter sunrise greeting. It broadens kids' horizons, showcasing diverse cultures worldwide.
Bubble Wands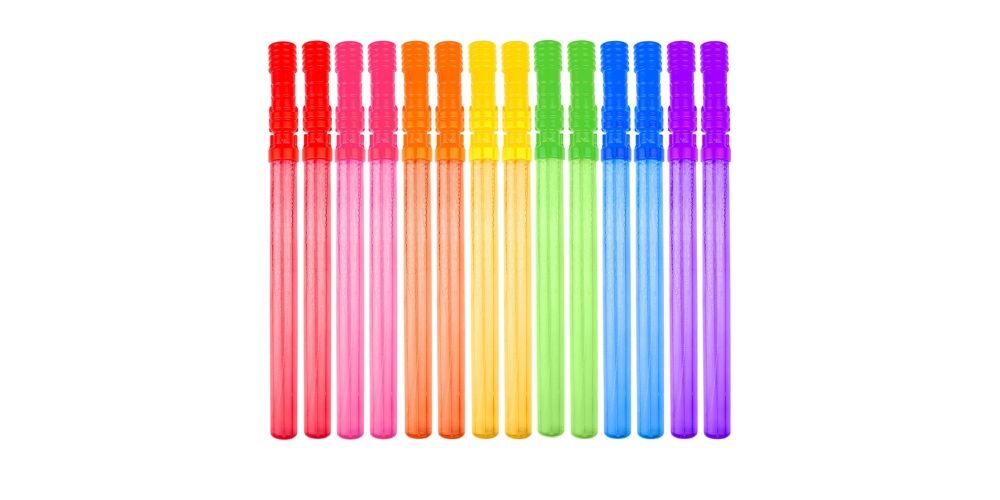 The hunt for the perfect Easter basket addition is over! These vibrant bubble wands are not only a playful surprise, but they also provide endless entertainment for kids and adults alike. Prepare to be amazed as you create giant bubbles that shimmer in the sunlight, bringing joy and wonder to all who witness them. What's more, these wands are made from eco-friendly and non-toxic materials, ensuring your family's safety and well-being while using them.
Sunglasses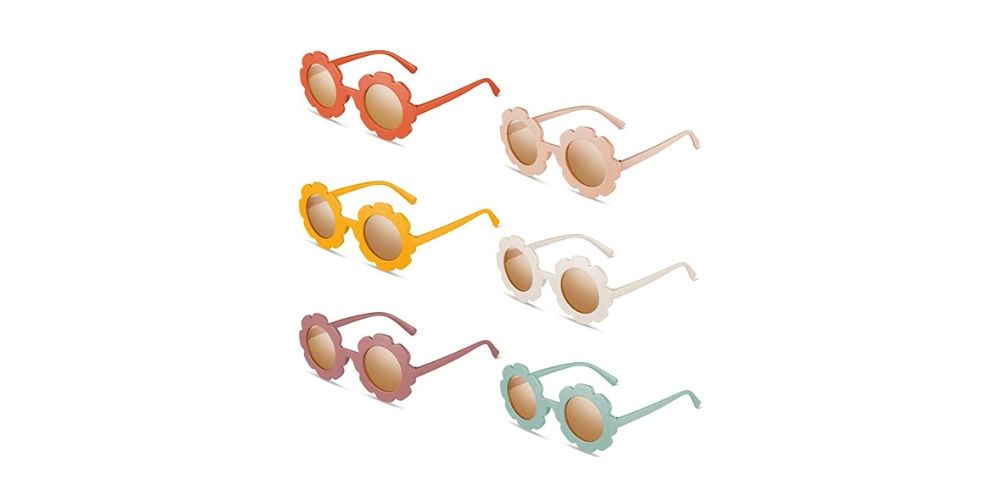 Spring means more time spent outside, and a cute pair of sunglasses is a must-have accessory. These flower sunglasses come in a variety of colors like pink, white and are made from skin-friendly and durable materials that kids can wear with any outfit.
Hair Accessories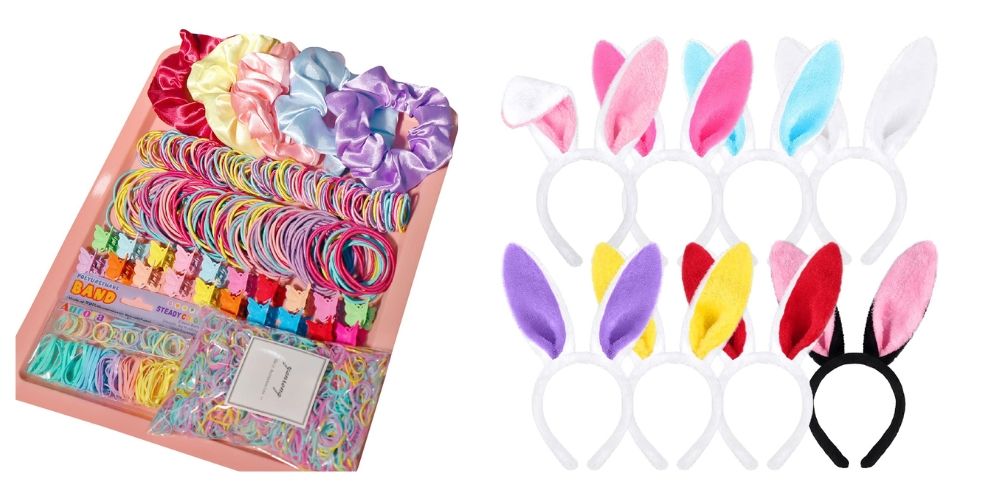 Easter is the perfect time to experiment with cute and colorful hair accessories. These products consist of multicolor ponytails, clips, scrunchie, and bunny headbands that are sure to put a smile on any child's face.
Jigsaw Puzzles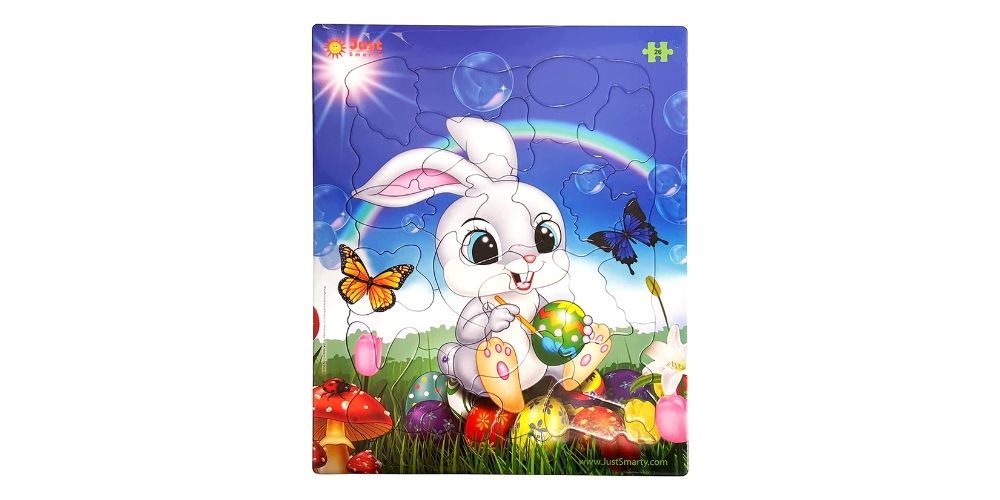 Looking for the perfect addition to your child's Easter basket? Look no further than these fun and exciting puzzles! With an array of shapes and sizes, from bunnies to candles to butterflies, each puzzle is uniquely designed to challenge and delight your little ones. But these puzzles do more than just provide entertainment - they also help build important cognitive and motor skills that will benefit your child for years to come. Imagine the joy on your child's face as they uncover each colorful piece, piecing together a masterpiece right before their eyes.
Miniature Toys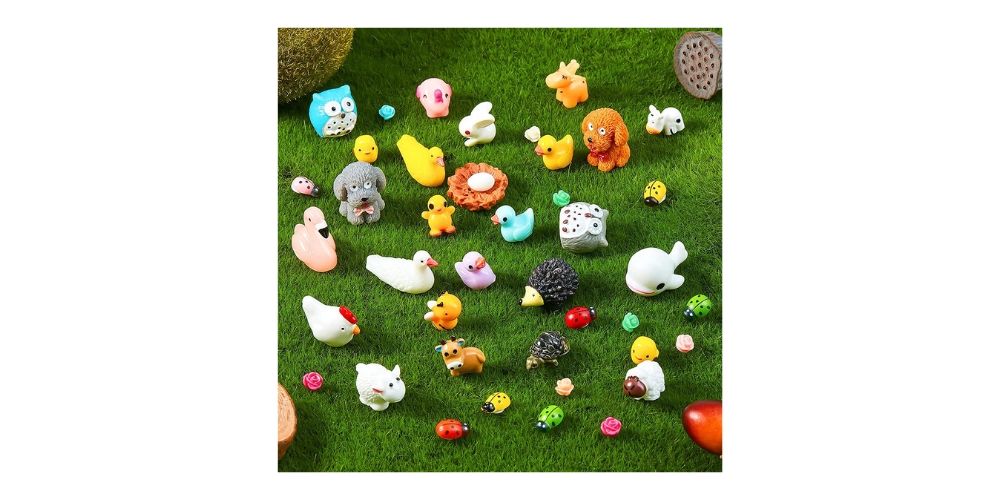 Feast your eyes on these absolutely adorable Miniature Toys that are sure to add that special something to your easter decor and leave you in awe. These tiny wonders come in all shapes and sizes - from cute little animals to miniature plants and furniture pieces that are just too charming to resist. They're like a breath of fresh air that will add an extra burst of cuteness and liveliness to any DIY project or crafting activity. What's more, they're crafted with expert precision using premium quality materials, ensuring durability and long-lasting charm.
Play Jewelry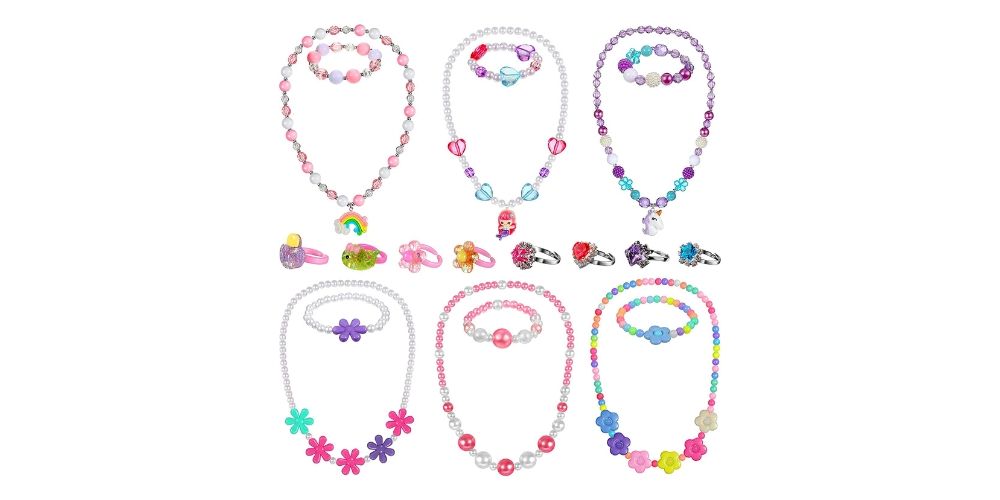 Surprise your little girl this Easter with exquisite Play Jewelry pieces! These bracelets, rings, and necklaces are a must-have for any fashion-conscious kid. With their vibrant colors and easy-to-wear designs, they're sure to add some sparkle and glamour to your little one's dress-up game. Plus, they're made using premium quality resin that ensures they'll last a long time while being completely safe for even the most delicate skin. Make this Easter season extra special by gifting your little princess these dazzling treasures that she'll cherish forever!
Watercolor Paints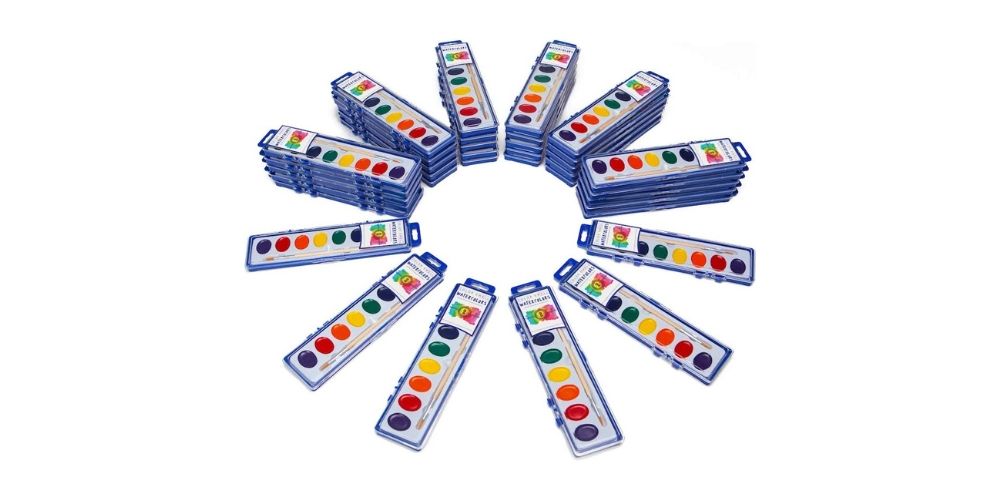 These paints are not just any ordinary paints; they are a gateway to unleashing your child's inner artist. With eight classic colors ranging from bright yellows to deep blues, creating stunning Easter-themed artwork has never been easier. And the best part? The brushes are easy-to-clean, so you don't have to worry about messy cleanups. So what are you waiting for? Shop now and let your imagination run wild with these vibrant Watercolor Paints!
Miniature Stuffed Toys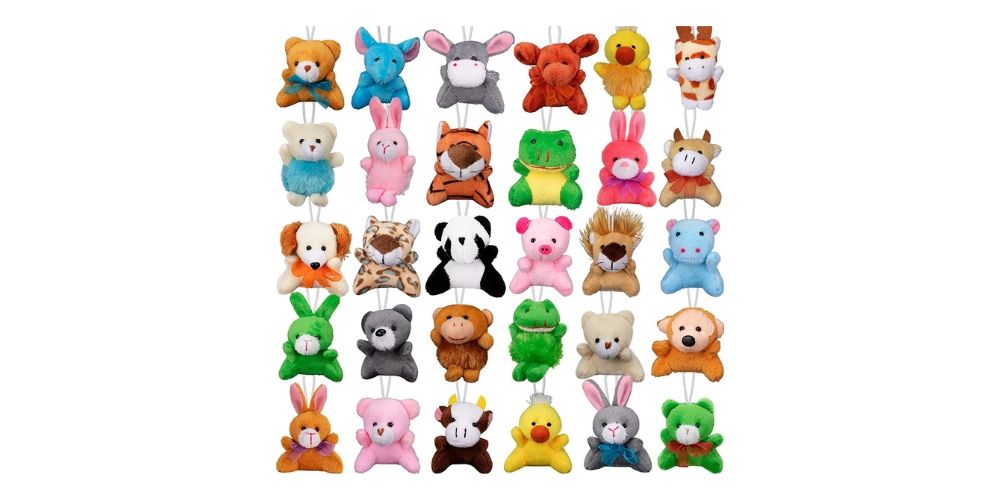 Are you on the hunt for the cutest, most cuddly mini toys to get your kids Easter basket filled? Look no further than these Miniature Stuffed Animals! With their soft cotton and fabric materials and perfectly petite size (2.5''-3"), these mini toys are guaranteed to bring smiles to your kids' faces. But wait, there's more! These plushies aren't just adorable; they're also made from high-quality cotton and fabric materials that ensure durability, longevity, and an oh-so-soft touch.
Bunny Slippers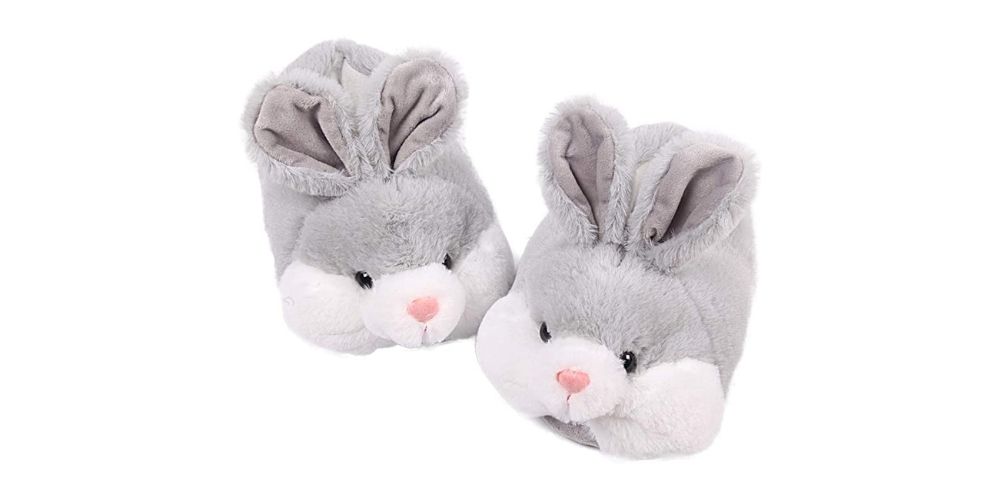 These fluffy and fabulous slippers are the perfect addition to any lazy day or cozy night in - the thick wool-like upper gives youthe feeling of walking on clouds. Plus, they come in the shape of adorable bunnies, so you can hop around like a bunny while doing your household chores. The waterproof rubber sole makes it easy to switch from lounging around the house to strolling outdoors.
Easter Egg Bath Bombs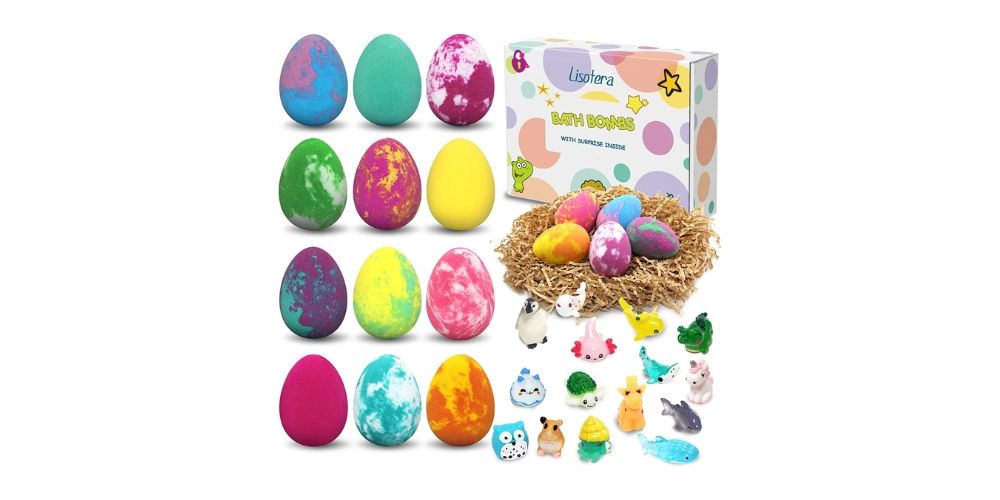 Get ready for a bath time adventure with Easter Egg Bath Bombs! These small but mighty bombs turn your regular bath into a fizzy wonderland. With 12 unique fragrances available, you can switch up your experience every day. And the best part? Each bomb comes with a surprise toy inside! Your kids will love watching it fizz and bubble away to reveal an exciting new toy. Made with high-quality ingredients, these bath bombs will leave your skin feeling silky smooth. While not recommended for sensitive skin, everyone else can enjoy this fun and relaxing activity. So go ahead and treat yourself (and your kids) to a memorable bath time – you won't regret it!
Jump Rope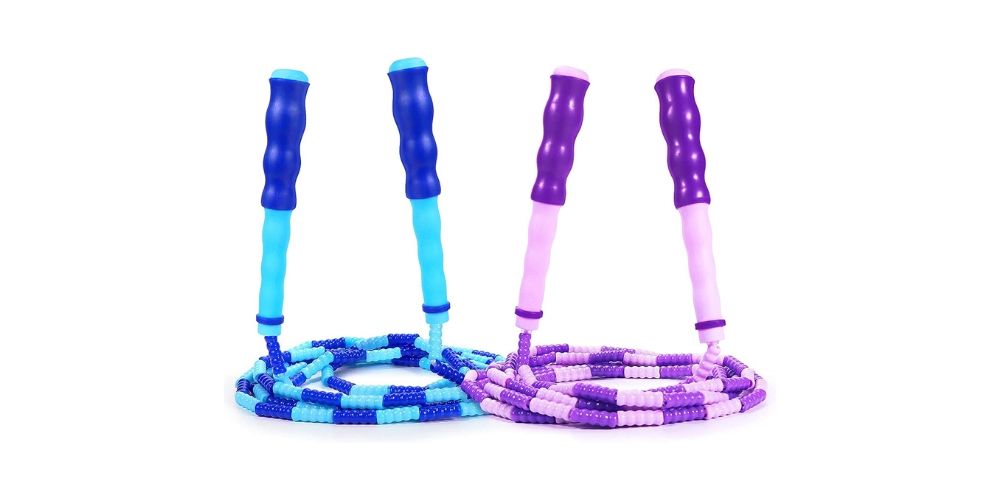 With Easter break just around the corner, why not make this a time for your whole family to get active and stay fit? A jump rope is an exciting way to engage in outdoor activity – plus it's suitable for all ages and heights! Not only that but its robust material construction ensures lasting fun with every skip. And thanks to its easy-to-hold weight, kids of any age can master jumping without tiring quickly. Get your whole clan involved by grabbing one of these must-have jump ropes today!
Temporary Tattoos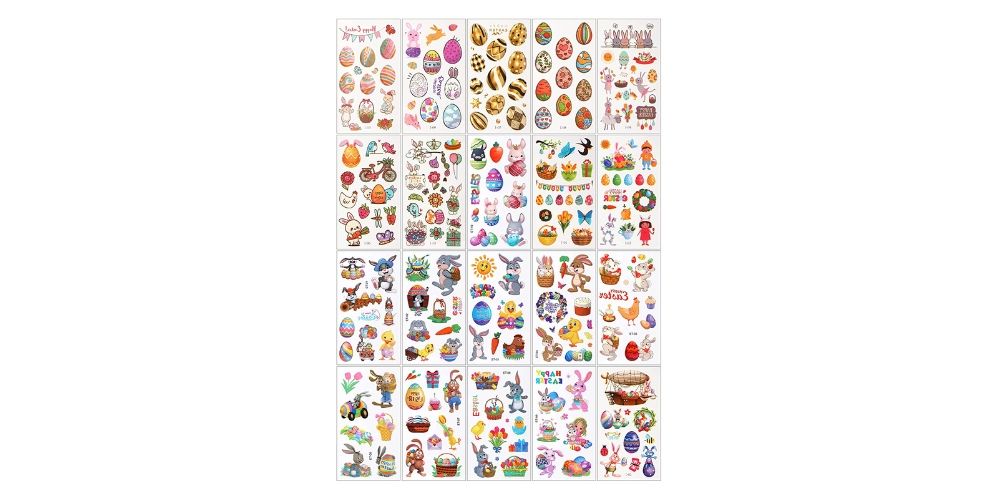 Level up the Easter festivities with these stylish and safe temporary tattoos! With 20 sheets of 242 decorations featuring various styles in bright colors, there's no limit to how fabulously festive your shindig can be. Not only are they fun for adults and kids alike - their gentle materials also make them suitable even for sensitive skin types. Let the merrymaking begin with extra flair this Easter season – decorate away!
Final Thoughts
From sparkling accessories and sweet treats to the latest must-have toys - these 21 items are sure to be a hit with any little ones. Break from tradition this year by creating personalized baskets complete with special surprises that each child will love.
Comments