This post may contain affiliate links, please see our privacy policy for details.
After our fabulous excursion into the fashion treasures of October 17th, which served up everything from cozy cardigans to that must-have statement necklace, we're back for another round of the most stylish bargains. Yesterday's blog post had you excitedly filling your carts, and today, we're upping the ante!
As we inch closer to the heart of fall, it's more than just the crisp air and the golden afternoons; it's about finding those fashion gems that make you feel and look your best. This October 18th, we've curated another set of show-stopping deals from Amazon that you won't want to miss. From sleek autumn boots to that perfect fall scarf, our picks today are all about elevating your seasonal wardrobe. Without further ado, let's delve into today's handpicked fashion finds!

Casual Cotton Fleece Hoodies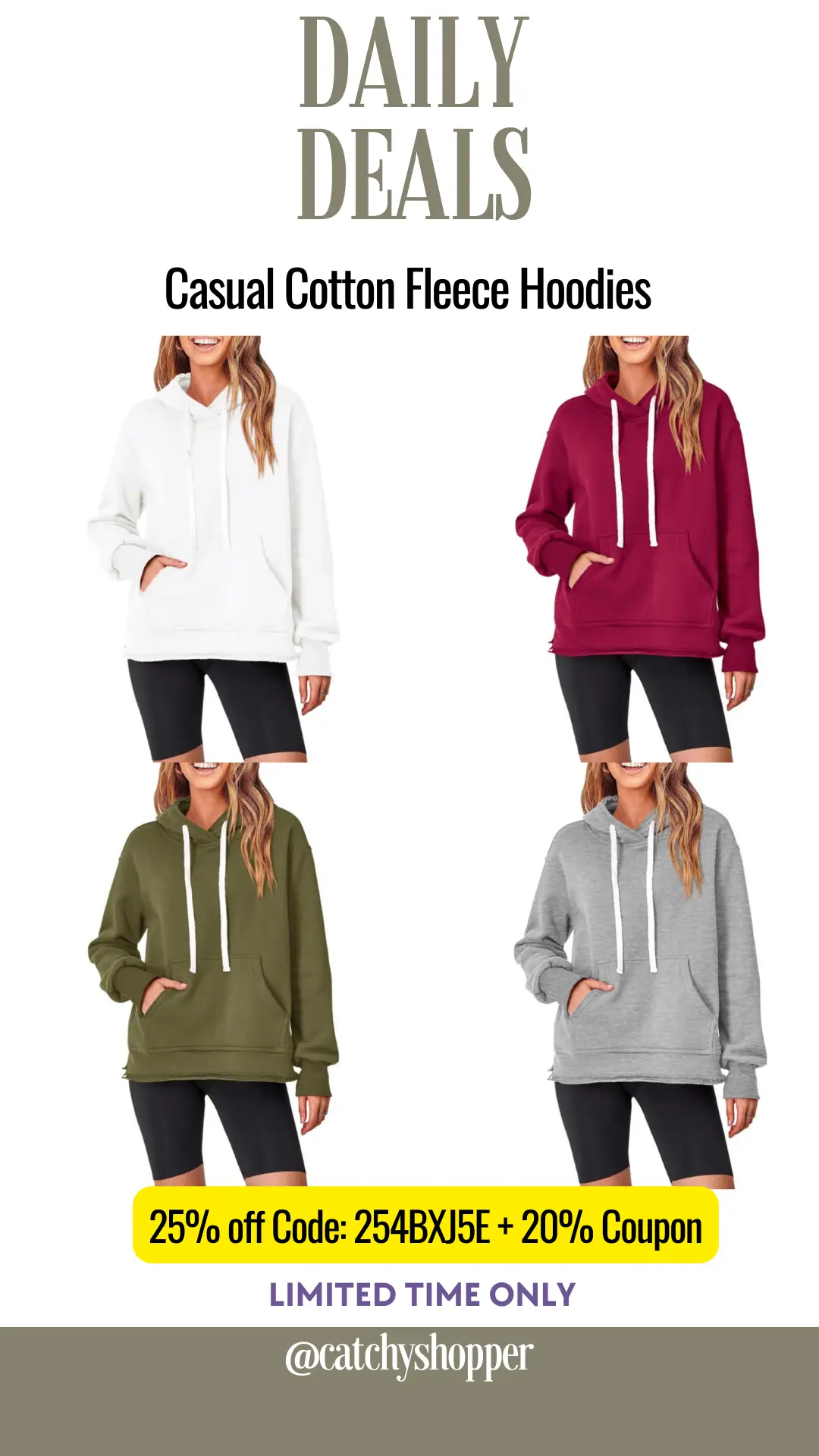 Stay comfortable and chic with our casual cotton fleece hoodies. With an oversized design suitable for both teens and women, this timeless staple is a must-have. The kangaroo pockets offer convenient storage while the contrasting drawstring adds a visual pop. Enjoy 25% off with Code: 254BXJ5E plus a 20% coupon, valid until October 22nd.
Halloween Graphic Tees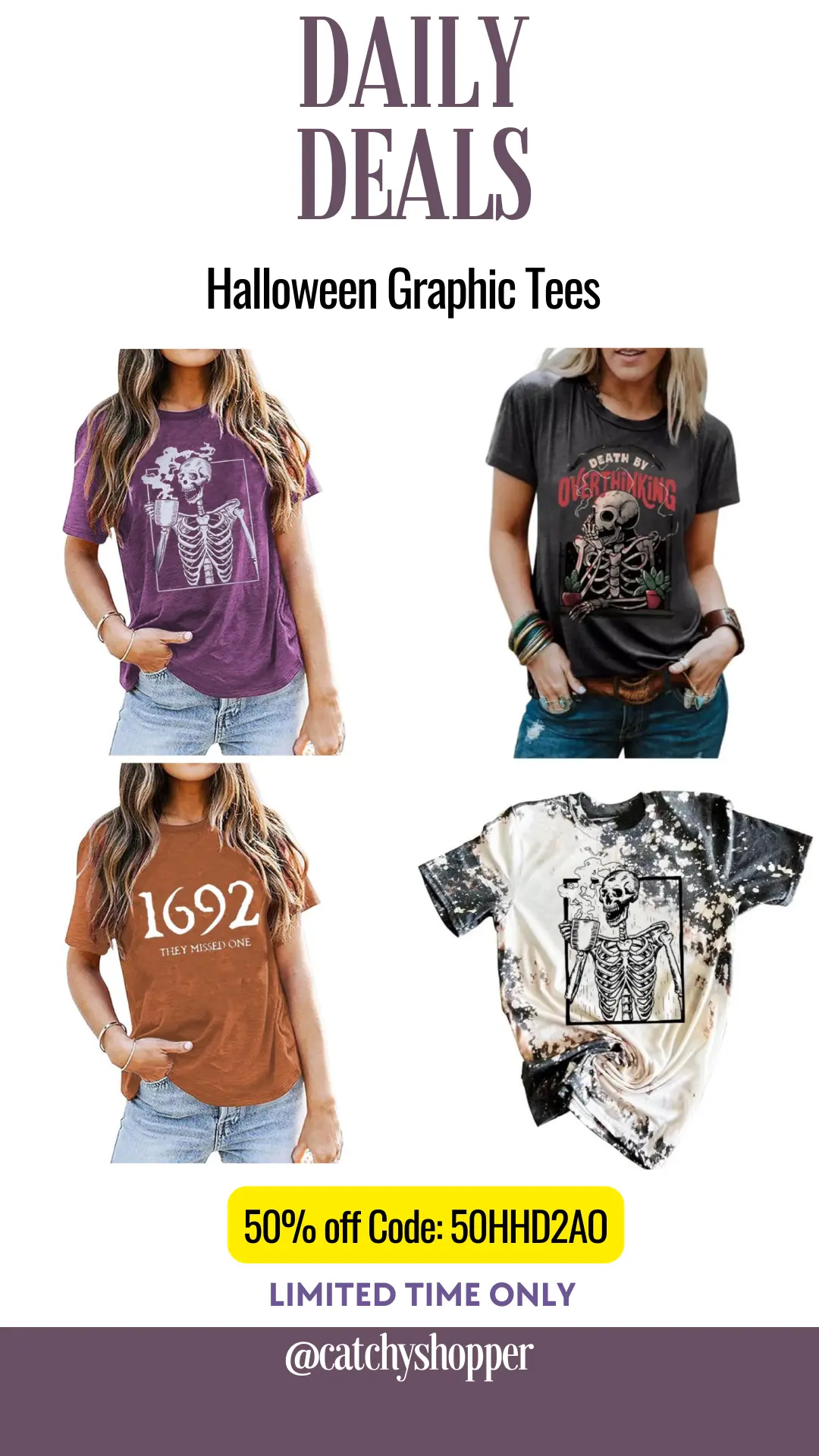 Get into the Halloween spirit with our collection of graphic tees. From playful skeleton graphics to witty quotes like "Death by Overthinking", there's something for everyone. Made with a soft cotton blend, these tees are both comfortable and versatile. Score a 50% discount, reducing the tee to only $9.49 at checkout with Code: 50HHD2AO. Offer valid until October 31st.
Fleece Lined Sweatpants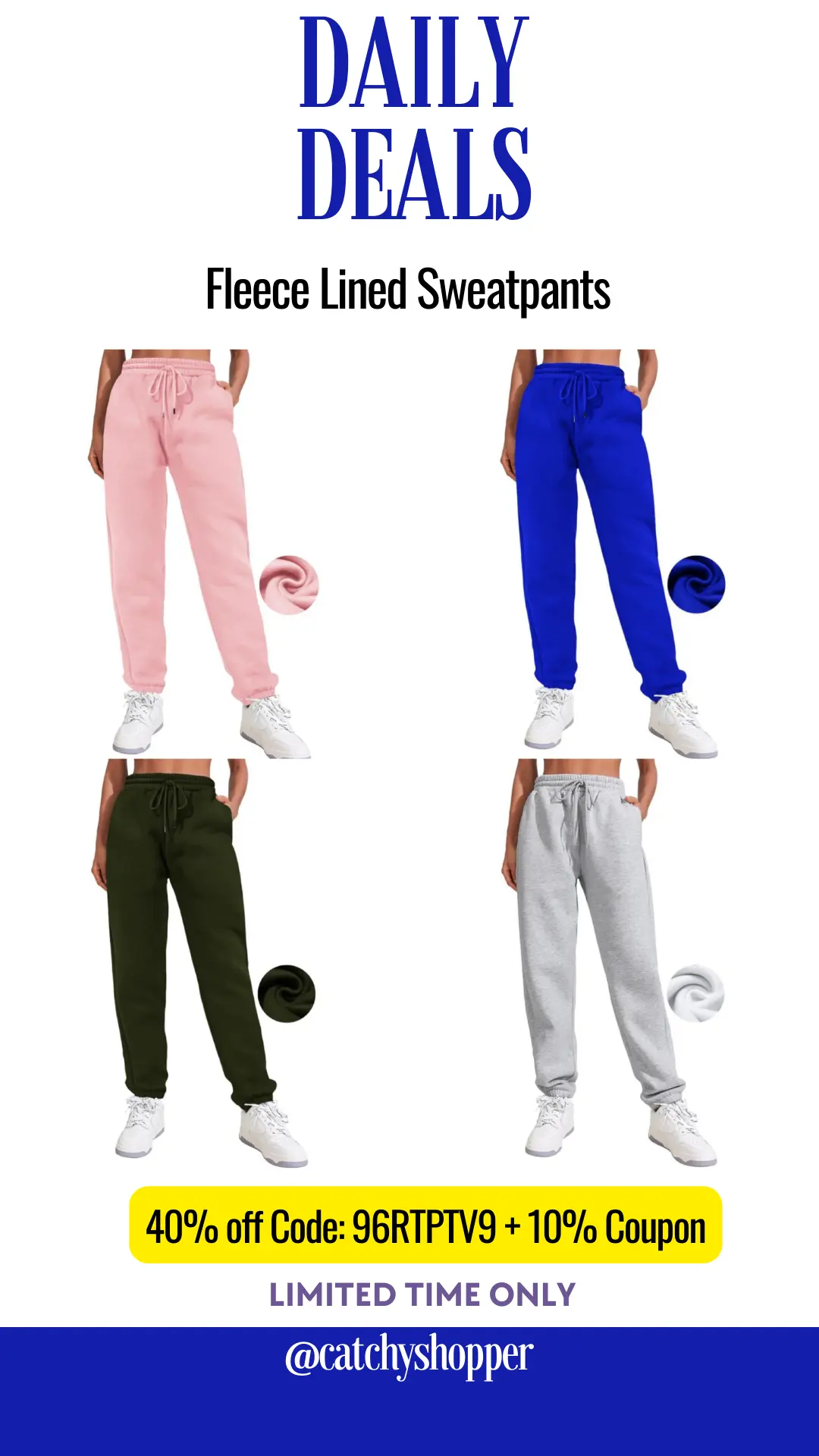 Elevate your activewear with these fleece-lined sweatpants. Made from a soft blend of cotton and polyester, they're perfect for your fall and winter workouts or lounging at home. Secure 40% off with Code: 96RTPTV9 plus an extra 10% coupon, valid until October 30th.

Ribbed Knit Long Sleeve and Shorts Pajama Sets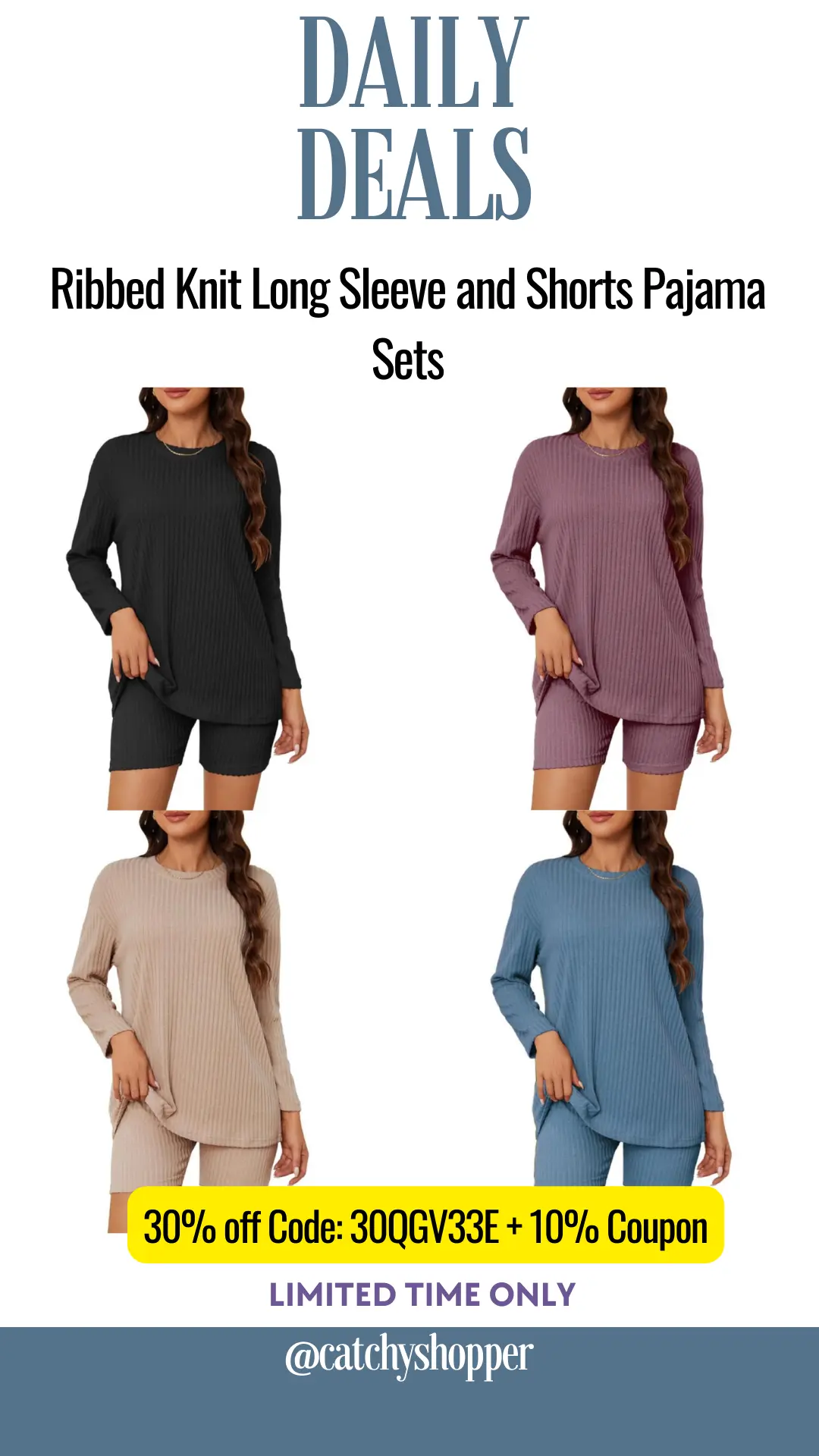 Stay cozy during bedtime with this 2-piece ribbed knit pajama set. Both stylish and comfortable, this set is perfect for relaxing or even casual outings. Avail of 30% off with Code: 30QGV33E and an additional 10% coupon, ending October 24th.
Turtleneck Knitted Sweater
Add a touch of elegance to your autumn attire with our turtleneck knitted sweater. Its soft knit material ensures comfort, while the colorful stripe design adds a trendy twist. Redeem a 30% discount with Code: 30D3GUBV and an extra 15% coupon, valid until October 22nd.
2-Piece FP Inspired Lounge Sets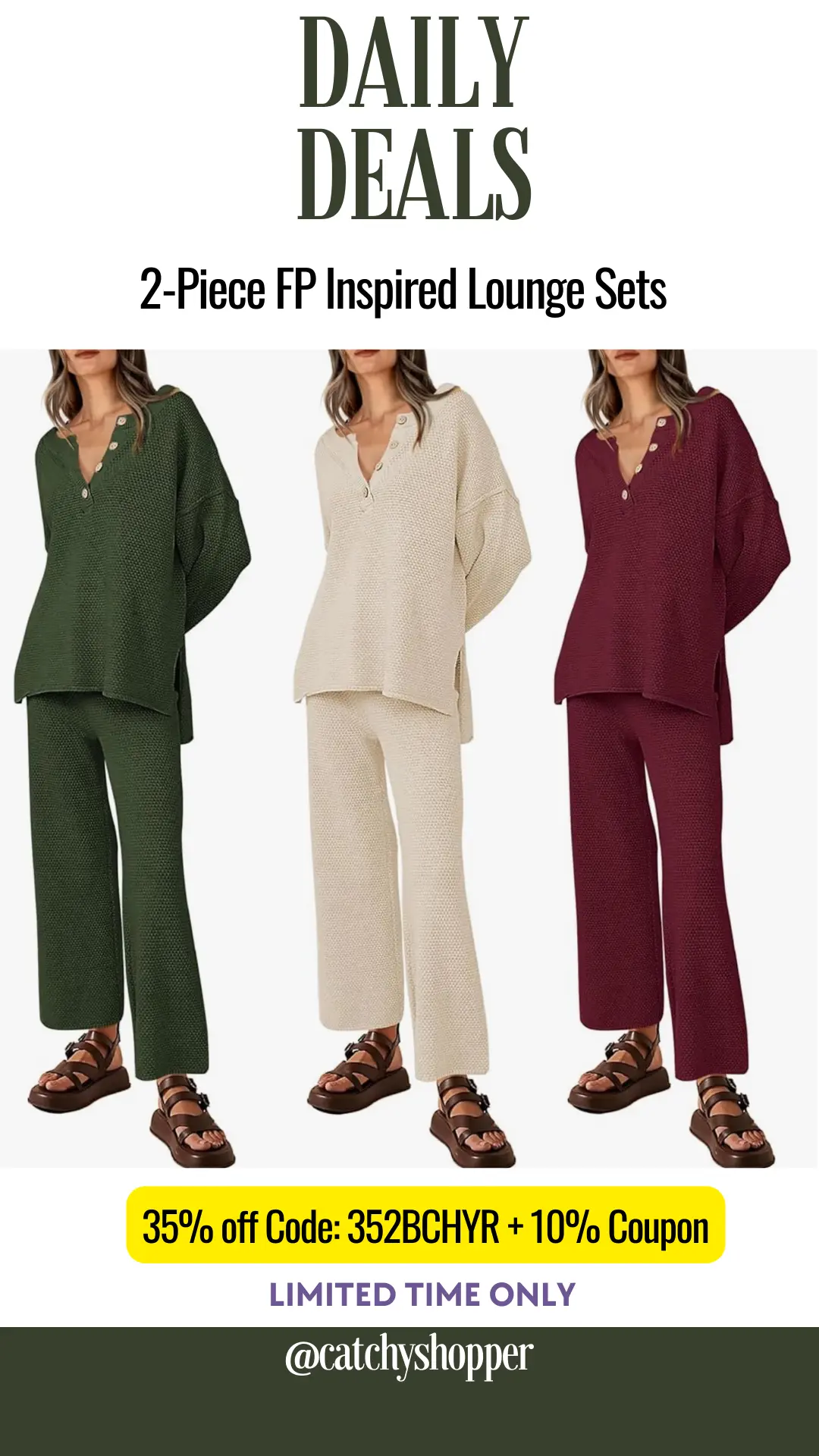 Experience unmatched comfort with our 2-piece lounge set. From the pullover sweater to the palazzo pants, this outfit is the epitome of relaxed elegance. Enjoy a 35% reduction with Code: 352BCHYR and a bonus 10% coupon, available until October 20th.
Casual Button-Down Pants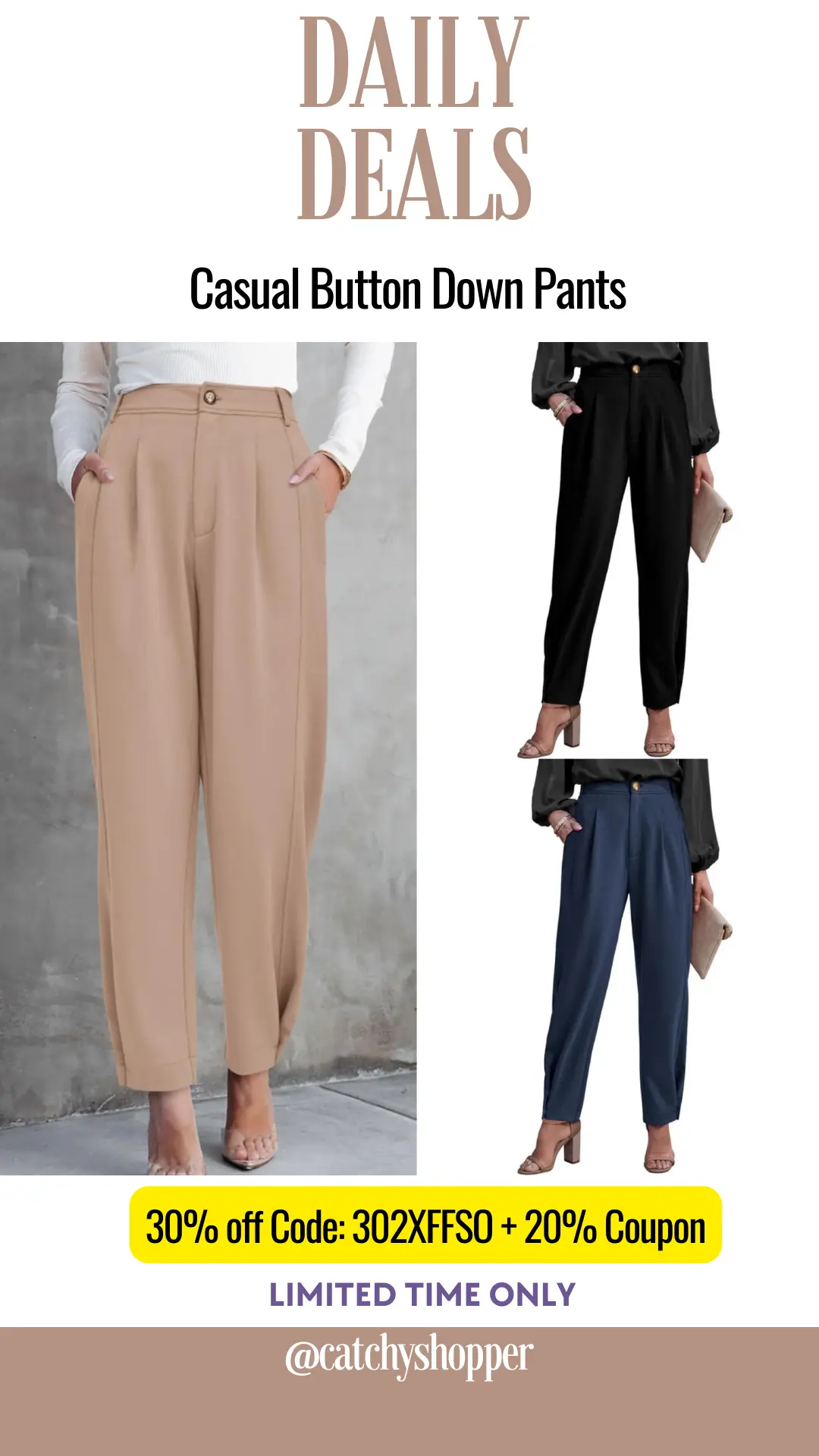 Crafted for the modern woman, these button-down pants offer both style and functionality. The pleated detailing and subtle decorative buttons make them a wardrobe staple. Get a 30% off with Code: 302XFFSO along with a 20% coupon, ending October 20th.
Tie Waist Mini Turtleneck Sweater Dresses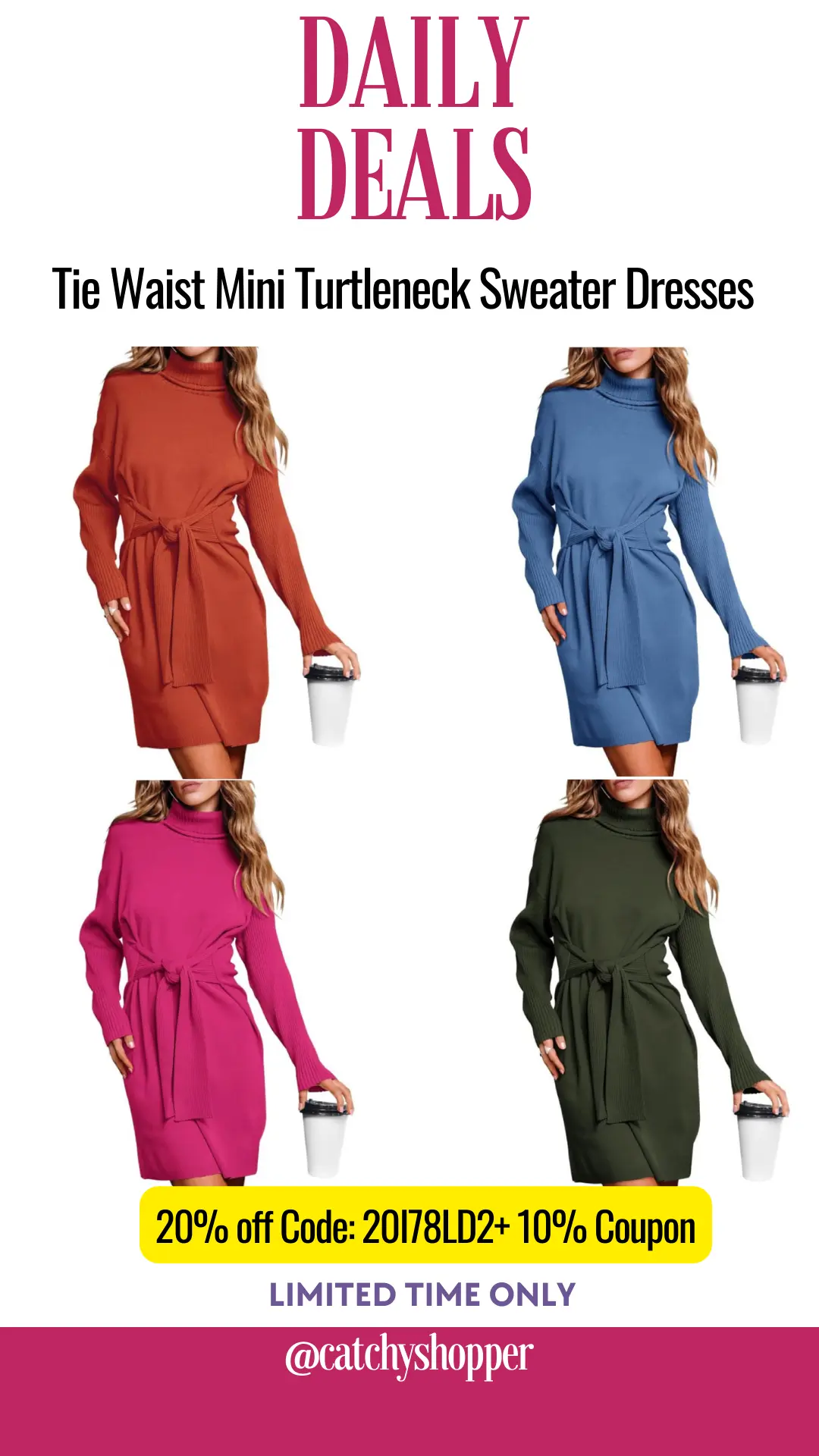 Make a statement with our tie waist mini turtleneck sweater dress. Perfect for cold weather, it guarantees warmth and sophistication. Avail 20% off plus a 10% coupon using Code: 20I78LD2, valid until October 20th.
Crossbody Sling Shoulder Bags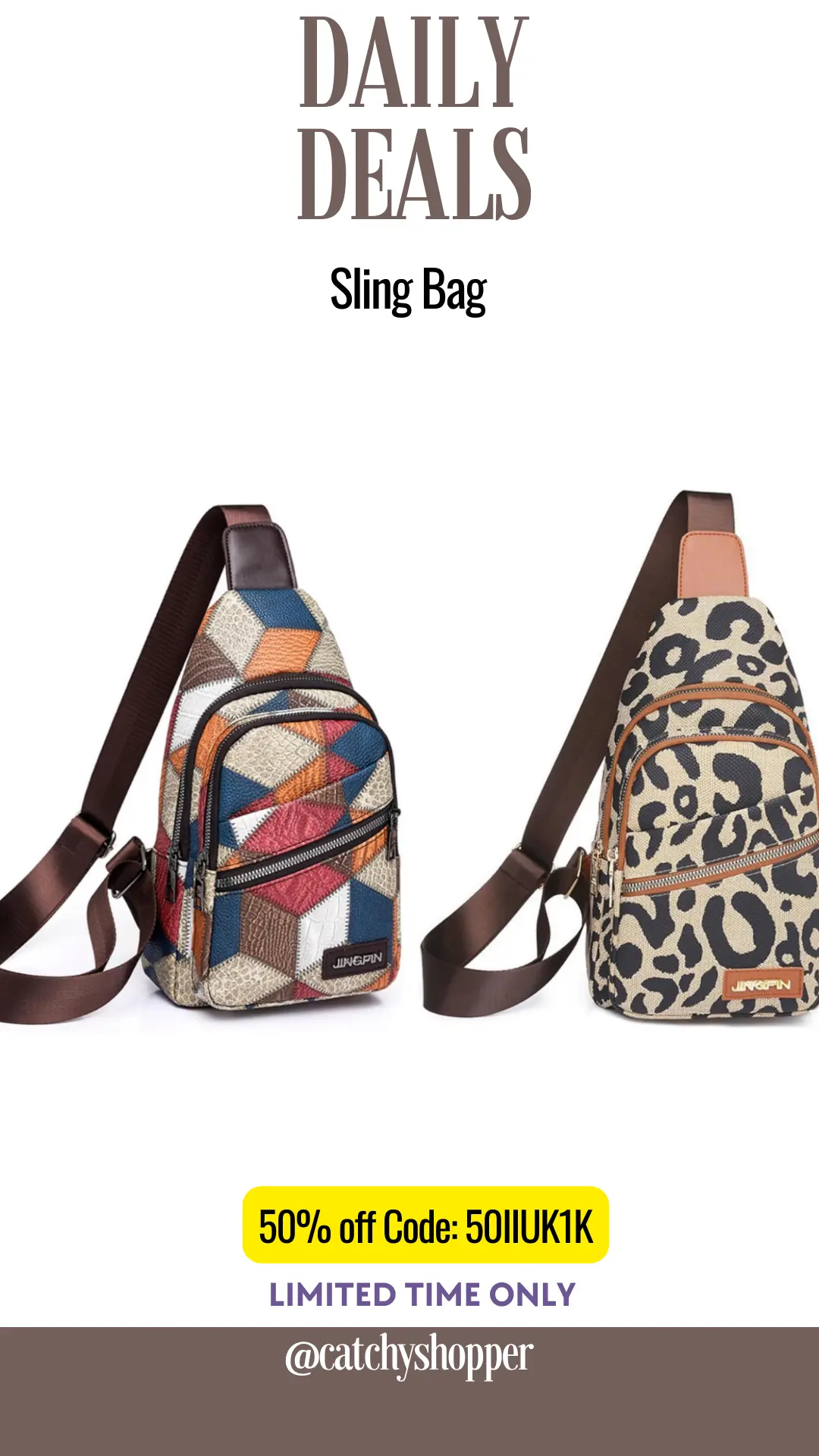 Keep your essentials organized with our crossbody sling shoulder bags. Made from durable, water-resistant leather, it's perfect for daily use or travel. Enjoy a huge 50% off with Code: 50IIUK1K, available until October 31st.
Open Front Lapel Long Cardigan Jackets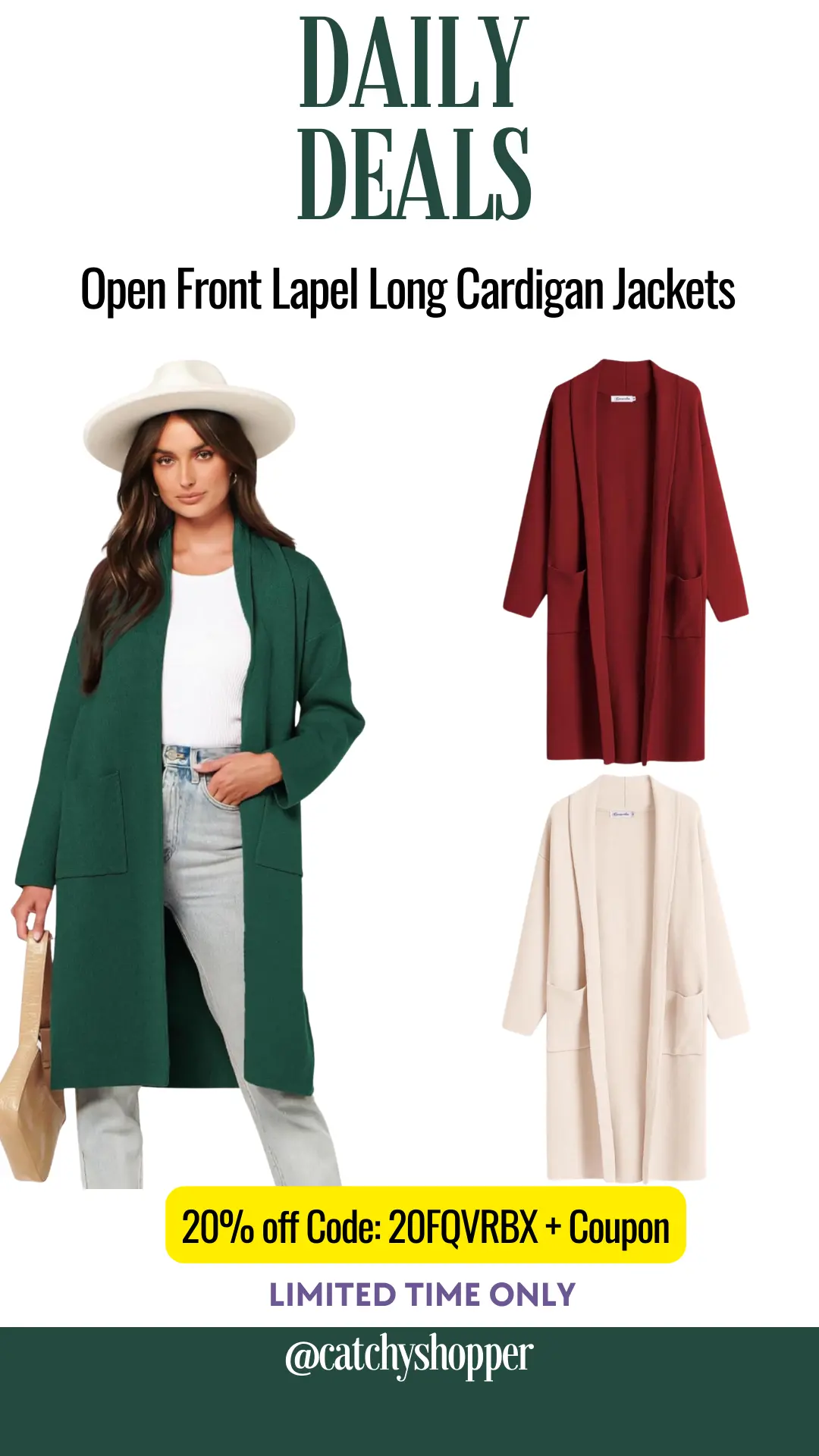 Warm up in style with our open front lapel long cardigan jackets. They're both chic and comfortable, making them a fall must-have. Enjoy 20% off and an extra $6 coupon with Code: 20FQVRBX, valid until October 22nd.
Zip and Button Cropped Puffer Vest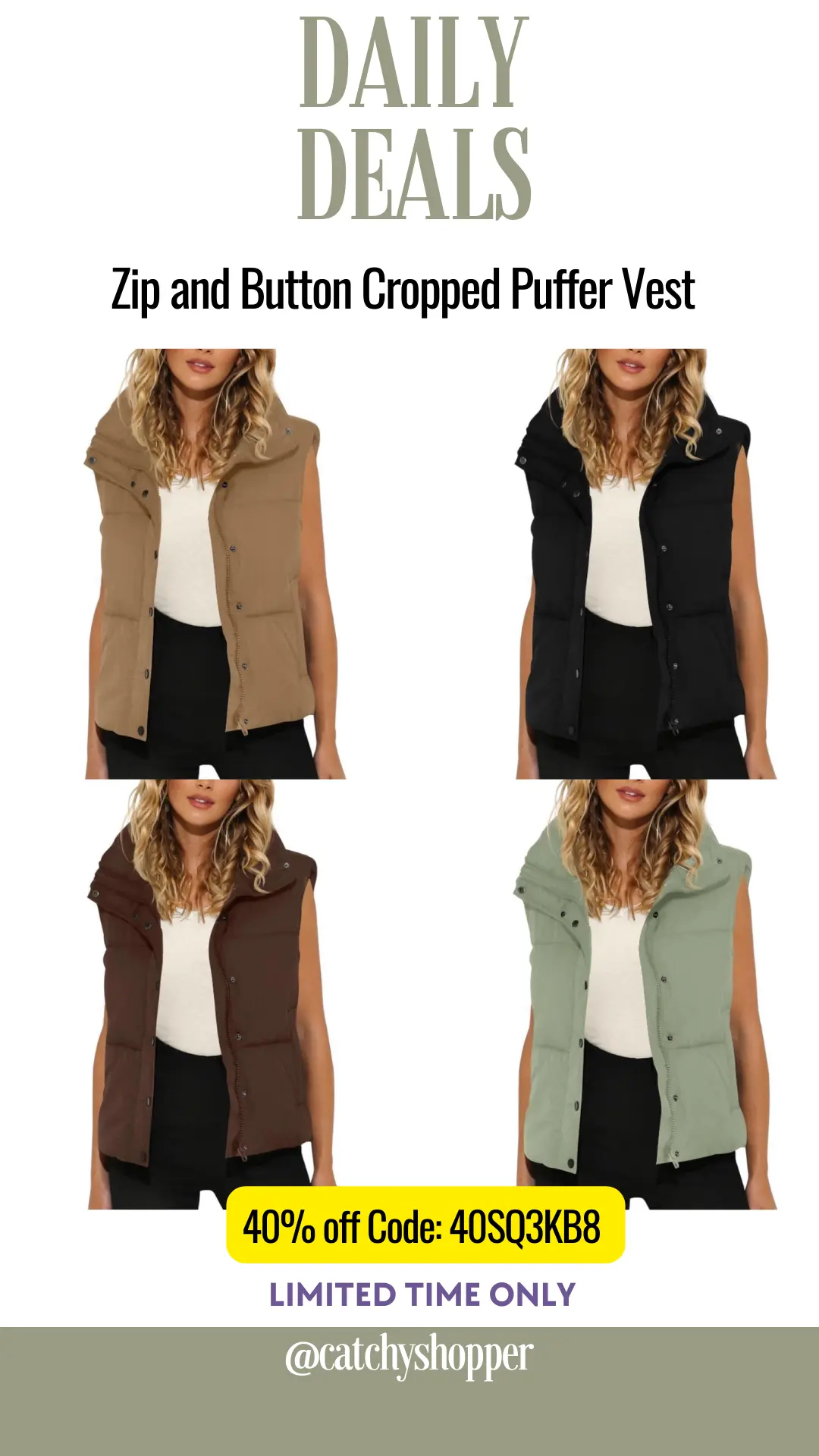 Gear up for the chilly season with our cropped puffer vest. A mix of style and utility, it's perfect for all your winter adventures. Get 40% off at checkout with Code: 40SQ3KB8, available until October 21st.
Half Zip Cable Knit Sweater Dresses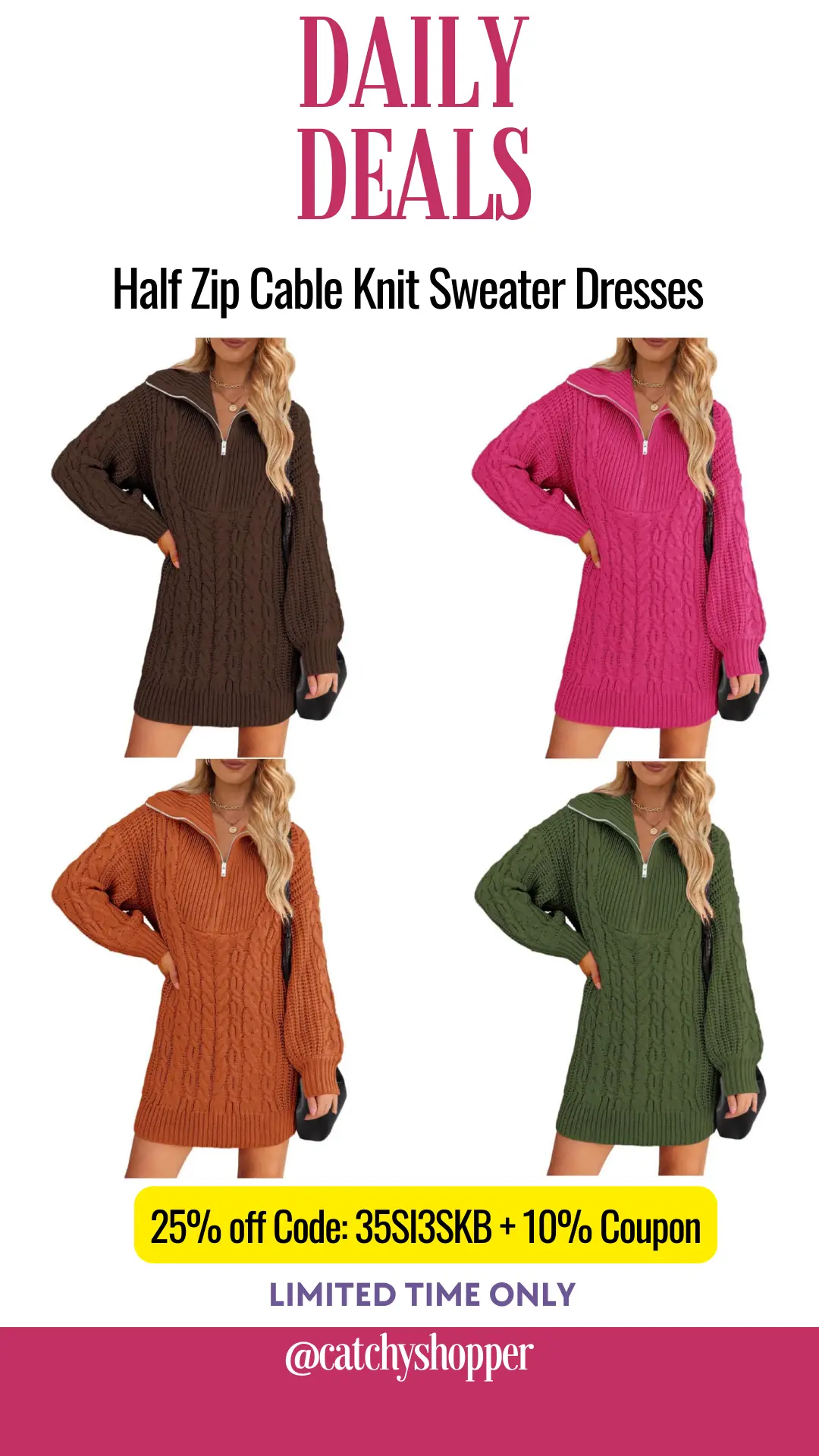 Merge comfort with style with our half-zip cable knit sweater dresses. Pair them with your favorite accessories for a complete fall look. Enjoy a 25% discount plus a 10% coupon using Code: 35SI3SKB.
With these stunning deals, revamping your fall wardrobe has never been easier. Remember, the offers are for a limited time, so grab your favorites before they're gone!
Other Posts You May Like
💡
Beach and Resort Wear
Prepare for your next holiday with our
Resort Wear
and
Beach Wear
suggestions. Also, make a splash with our
Pool Outfits
that are both stylish and comfortable.
Join our Facebook Group for daily unbeatable deals.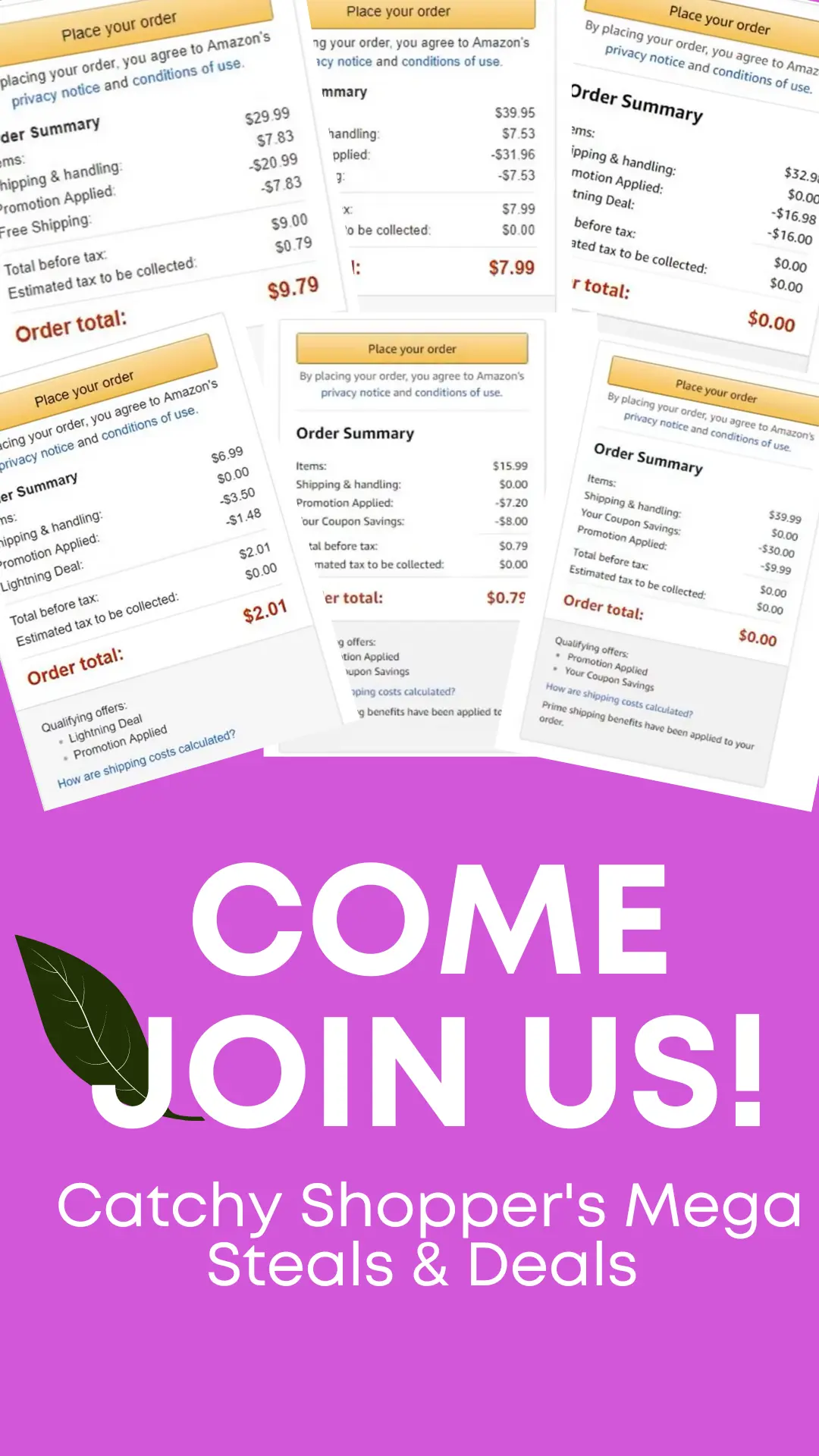 For more amazing fashion finds, check out the Daily Promos on the Latest Fashion Trends post.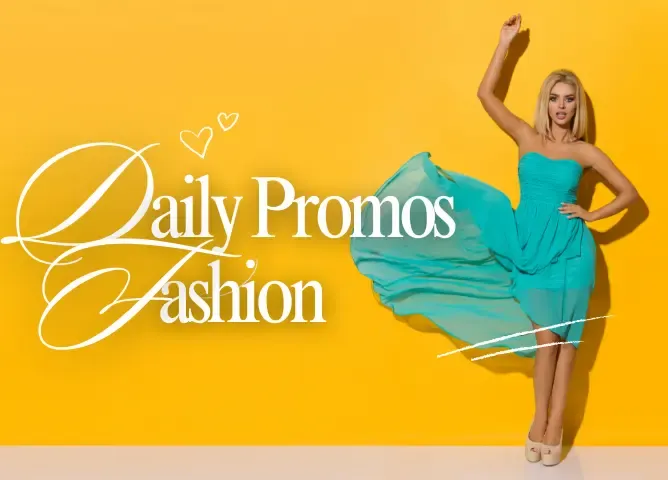 Comments