This post may contain affiliate links, please see our privacy policy for details.
After the rave reviews and incredible finds, we spotlighted in our October 18th blog post, where we journeyed through autumnal fashion must-haves, from sleek boots to the quintessential fall scarf, we're back to serve you more sartorial excellence. If yesterday had you bookmarking favorites and dreaming of new outfits, wait until you see what's in store for October 19th!
As the days get shorter and the air turns crisper, we know it's not just about keeping warm but doing it with style and flair. Our list for today promises not only to keep you snug and cozy but to do so with impeccable style, all while ensuring your bank account stays in the green. Dive into these top fashion deals for October 19, and continue this autumn's fashionable streak!
Floral Lace Sleeve Bodysuits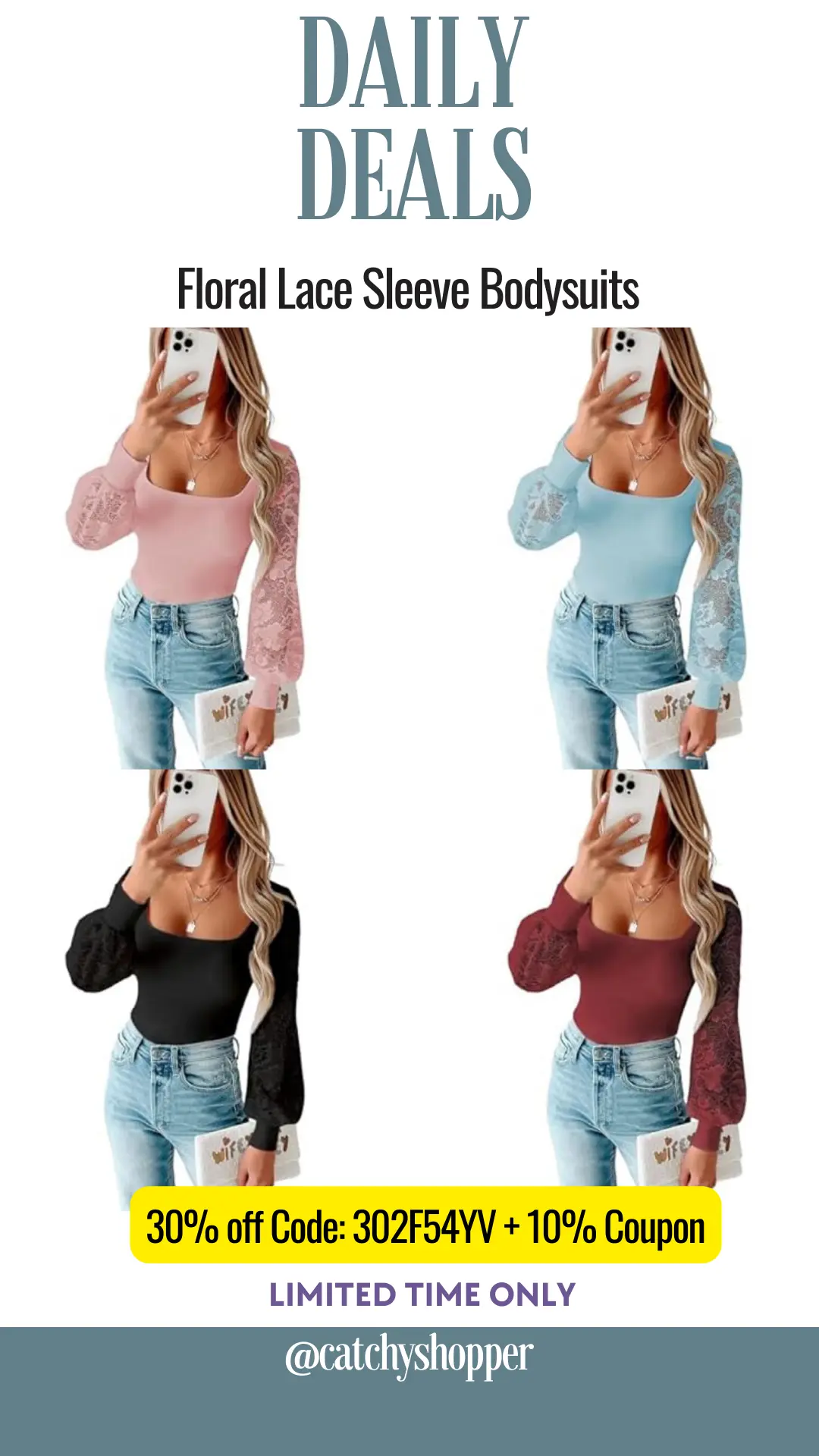 These bodysuits highlight the perfect blend of femininity and style. From its floral lace long sleeves and square neck to the snap-button closure and thong bottoms, this piece is a versatile must-have for any closet. The double layers offer added privacy, and the intricate lace design makes it suitable for any season. Elevate your look with this bodysuit at 30% off and an additional 10% coupon using the code 302F54YV. Hurry, the offer valid until October 20th!
Henley Style Bodysuits
Elevate your activewear collection with this body-hugging bodysuit. Its elasticity ensures comfort during workouts, and its stylish design makes it a head-turner. Whether it's yoga, jogging, or just casual wear, this bodysuit has got you covered. Grab yours at 55% off with code 555THAC9 until October 22nd!
Bodysuits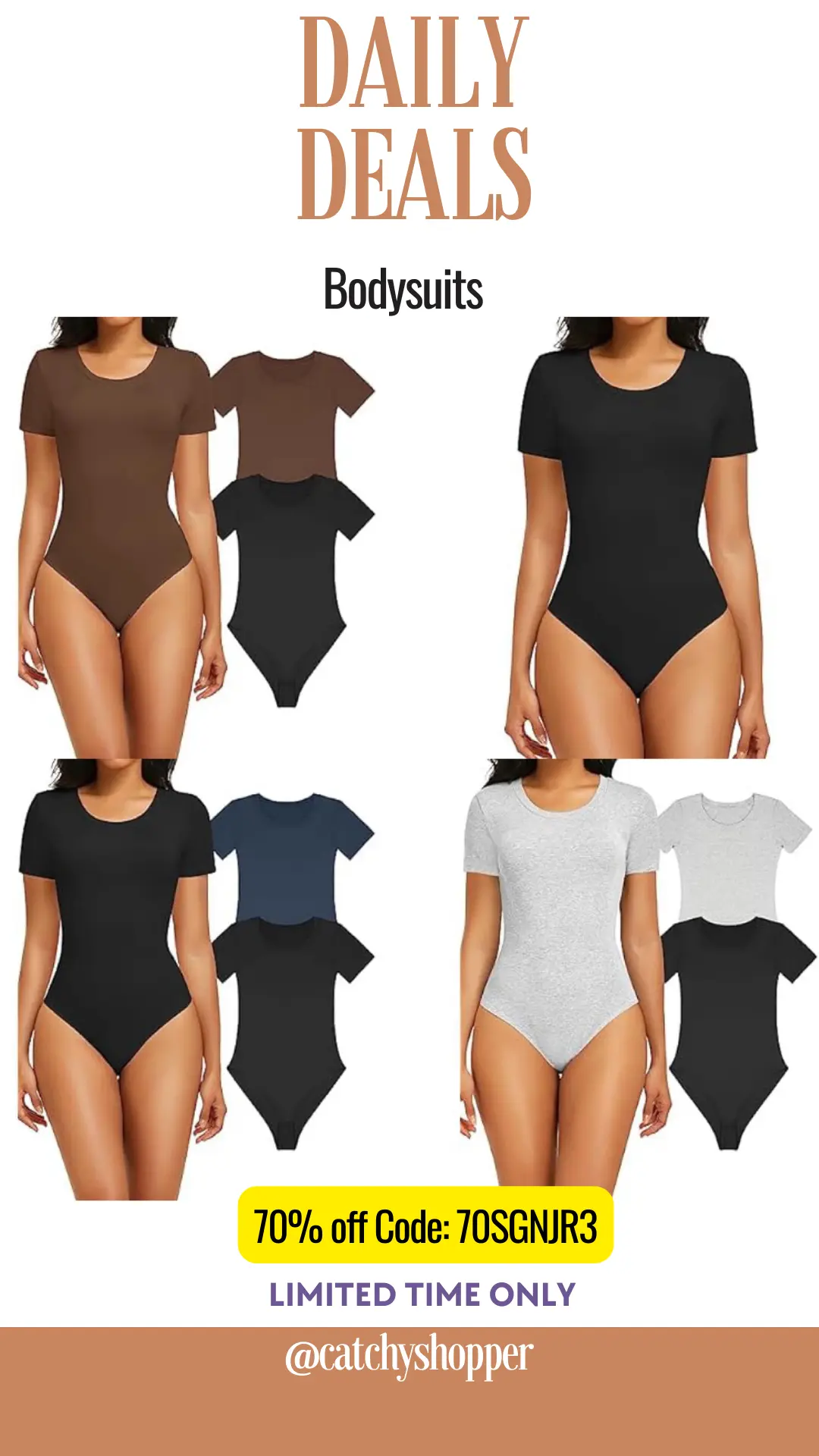 Why settle for one when you can have three? These super-soft, round-neck bodysuits are not only stylish but also incredibly functional with their snap-button closure. Perfect for any occasion, get them at a whopping 70% off using code: 70SGNJR3. The offer runs till October 31st!
Bodycon Mini Sweater Dresses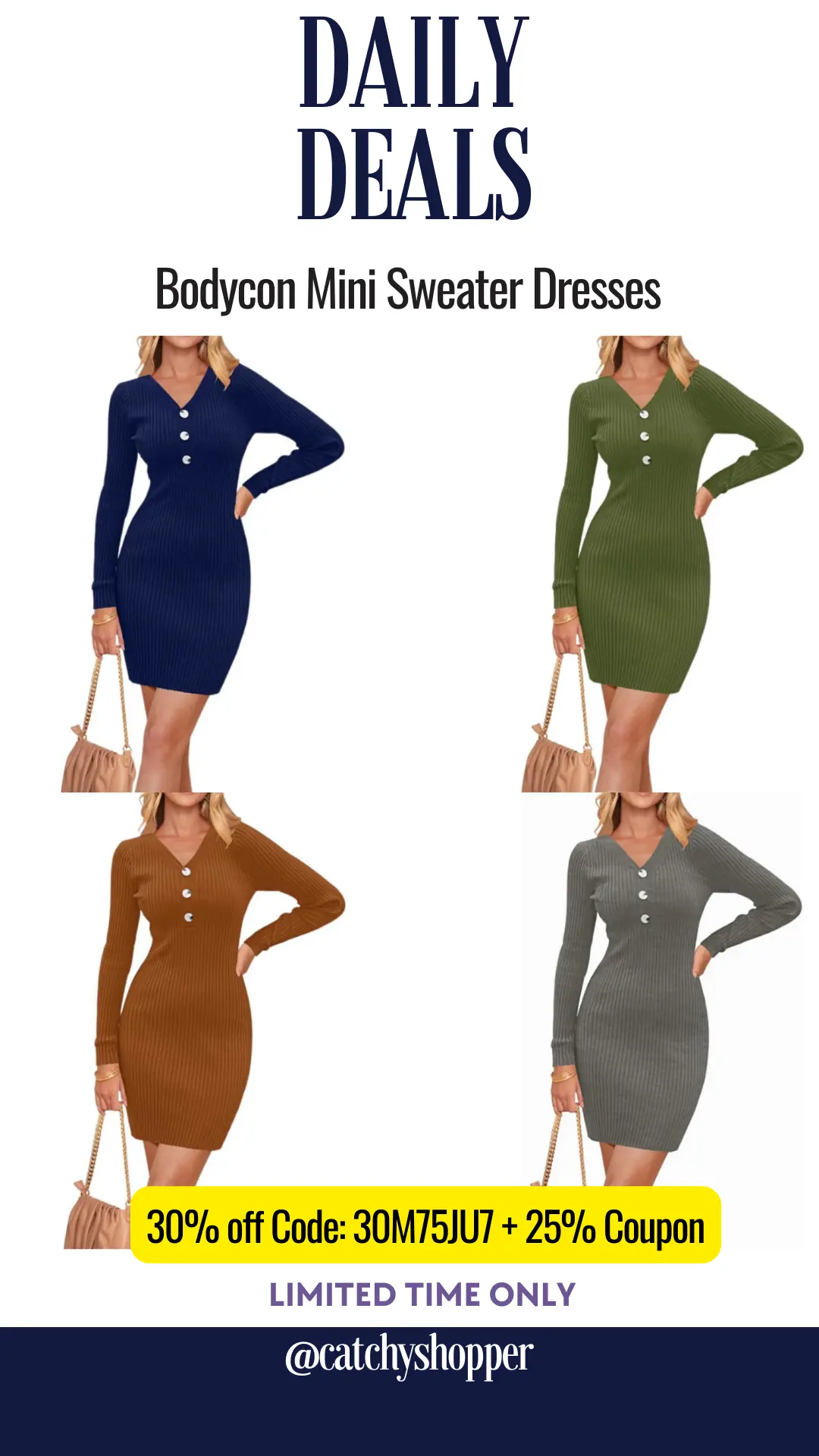 Embrace elegance with this deep v-neck pullover sweater dress. With its ribbed knit, button details, and body-hugging design, this dress promises to keep you warm and stylish. Snatch yours at 30% off and an extra 25% coupon using Code: 30M75JU7. The offer ends on October 20th!
Quarter Zip Striped Sweatshirts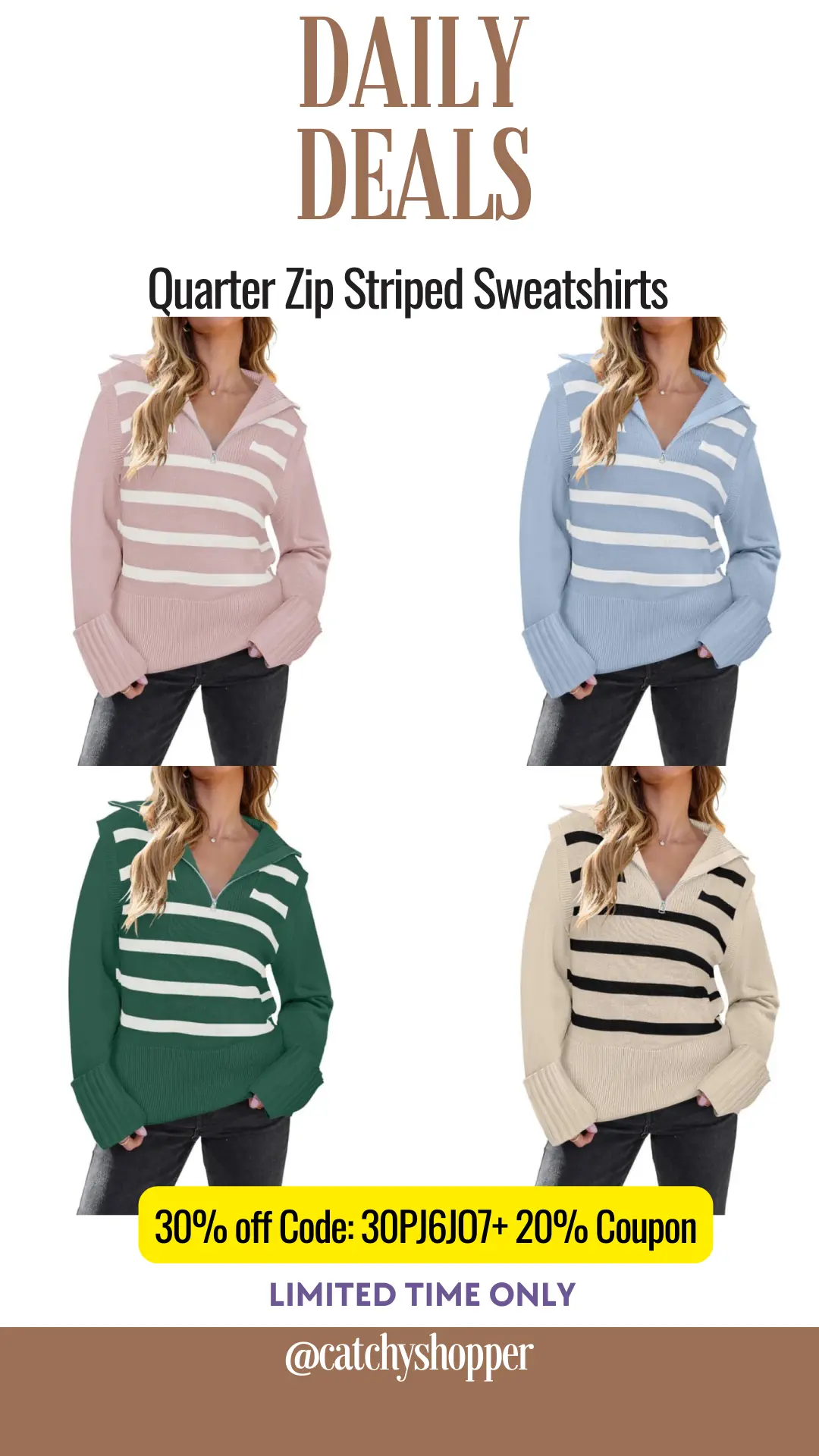 Straight out from Zesica, these sweatshirts offer the ideal combination of style and comfort. Its ribbed knit texture and striped pattern make it an instant favorite. Use the code 30PJ6JO7 to get 30% off plus an added 20% coupon. Validity stretches until October 21st!
Cable Knit Shoulder Ruffle Sweaters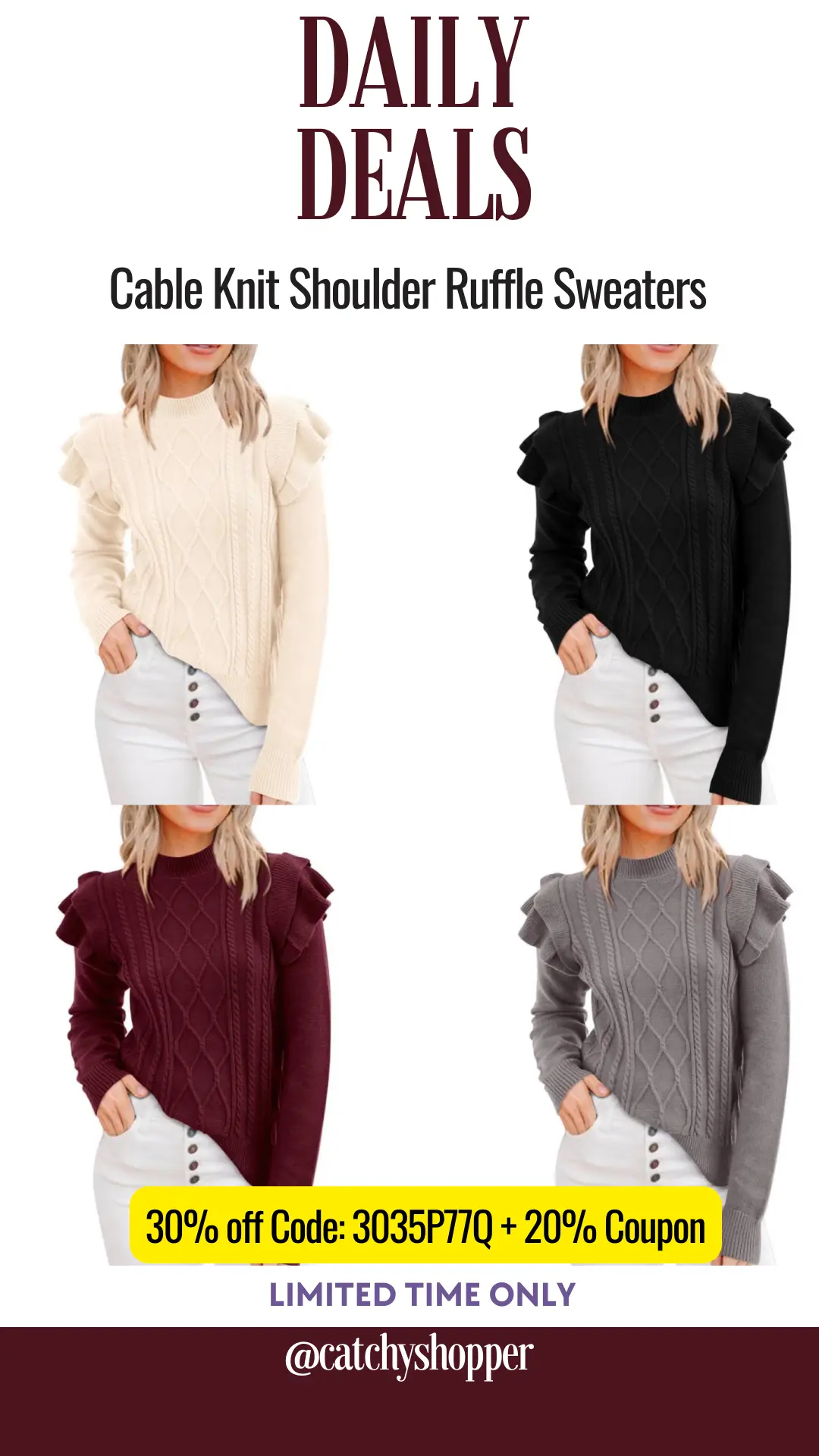 Stay warm and chic with these ruffle-trimmed sweaters. Its unique design and snug fit make it a staple for the colder months. Available in a range of colors, enjoy a 30% discount with Code: 3035P77Q and an additional 20% coupon. Deal wraps up on October 23rd!
Mock Neck Keyhole Sweater Tops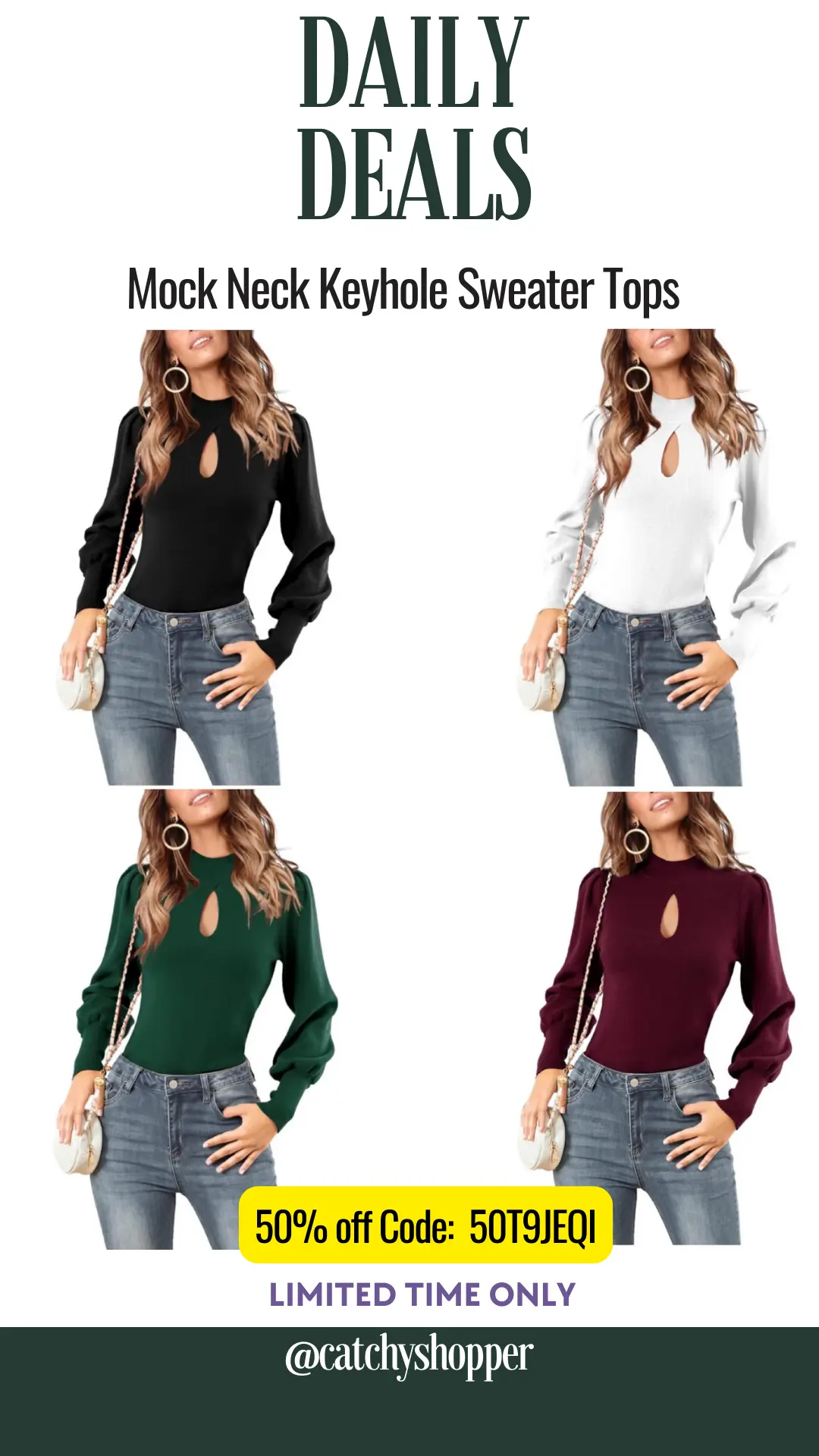 Dive into the realm of elegance with these tops. From their mock neck to the unique keyhole design, they are the epitome of sophistication. Use the code 50T9JEQI to get 50% off until October 21st!
Mini Sweater Dresses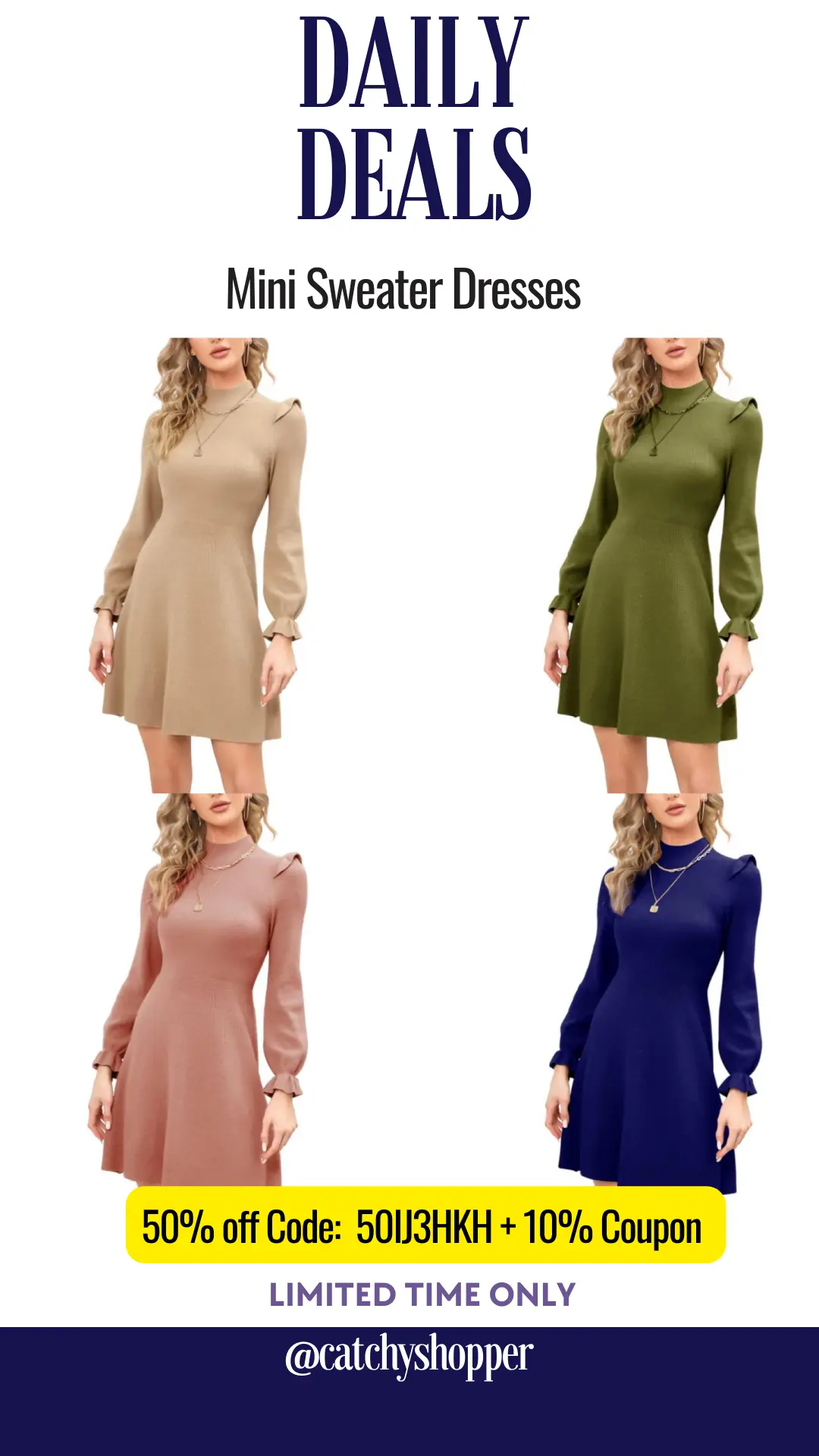 Just in time for Thanksgiving! These mini sweater dresses promise to make you the star of any dinner. With its long lantern sleeves and ruffle design, this dress is all about elegance and style. Enjoy a 50% discount using the Code: 50IJ3HKH and get an extra 10% coupon on the page.
Leather Crossbody Mini Purses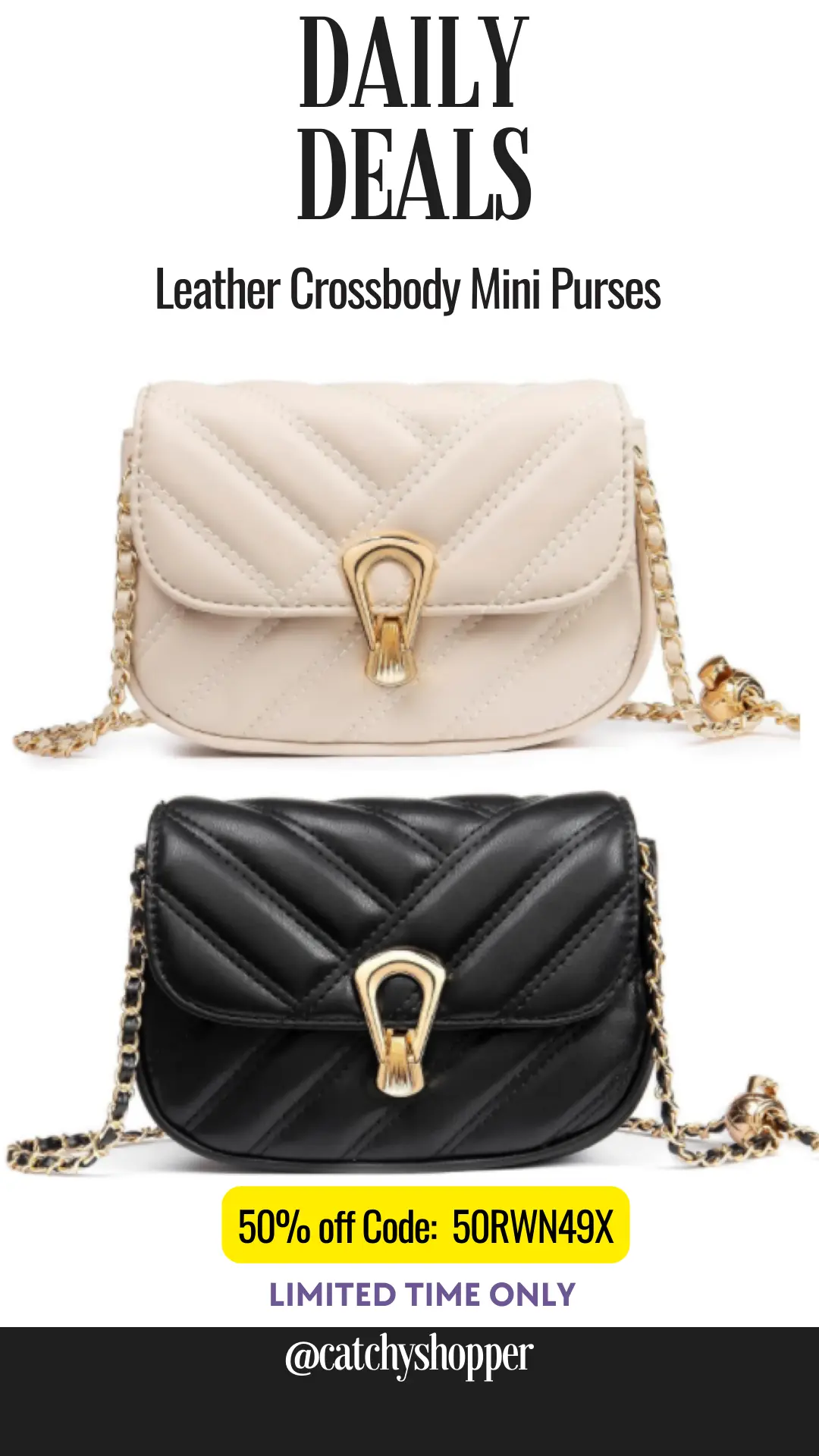 Step out with flair with the quilted PU leather crossbody mini purse, a must-have for those evenings out. Its compact design measuring 7.1"L * 2.4" W * 4.7"H ensures that all your essentials are safely tucked in. Plus, with its adjustable strap, you can swing it as you like. Don't miss out on the fantastic 50% discount using code: 50RWN49X, available until 10/27/2023.
Single Sleeve Ribbed Bodycon Midi Dresses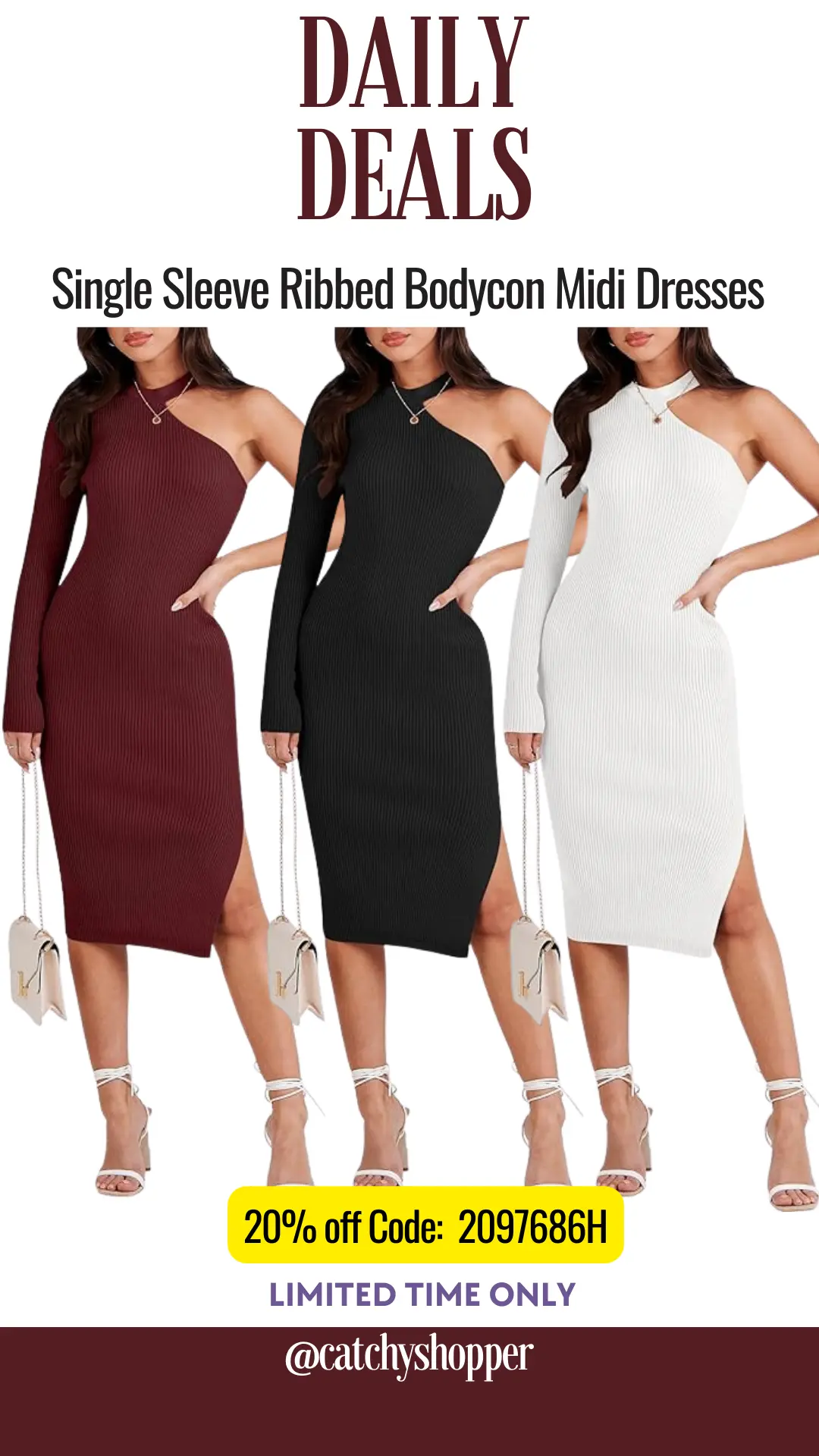 Dress to impress with the sultry single sleeve ribbed bodycon midi dress. Made with soft and stretchy knit fabric, this one-shoulder masterpiece is the embodiment of elegance and versatility. Elevate your wardrobe and enjoy a 20% discount by using the code: 2097686H, but be quick; the offer concludes on 10/22/2023.
2 Piece Outfit Tracksuits Set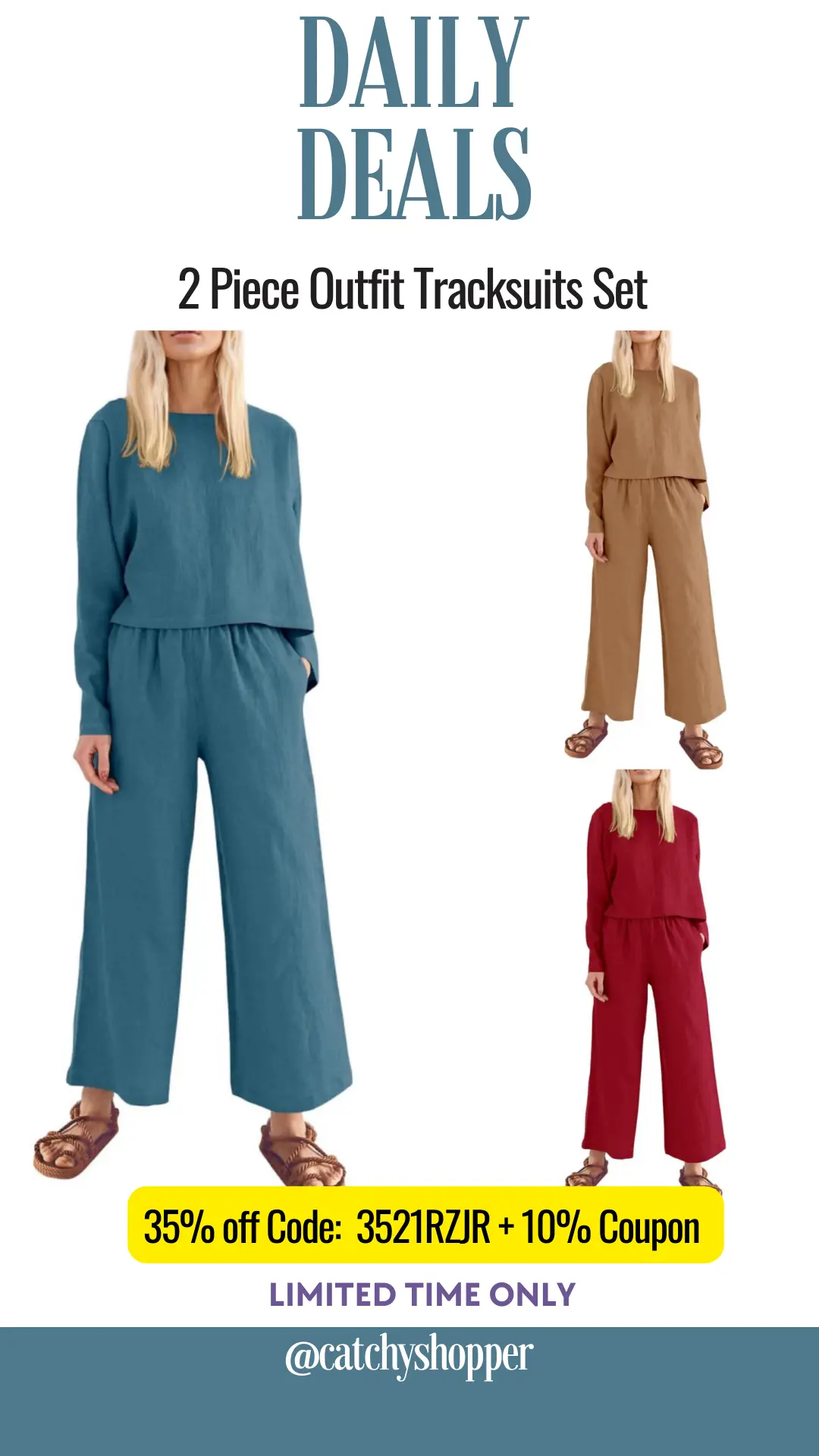 Dive into the world of luxury lounging with Prettygarden's 2-piece linen tracksuits set. With its classic round neckline, wide-leg pants, and the rich feel of a cotton-linen blend, comfort has never looked this good. Choose from a variety of hues to suit your mood and enjoy a sweet 35% discount with code 3521RZJR. What's more? There's an added 10% coupon on the page. Seal the deal before 10/22/2023.
Quarter Zip Ribbed Sweatshirts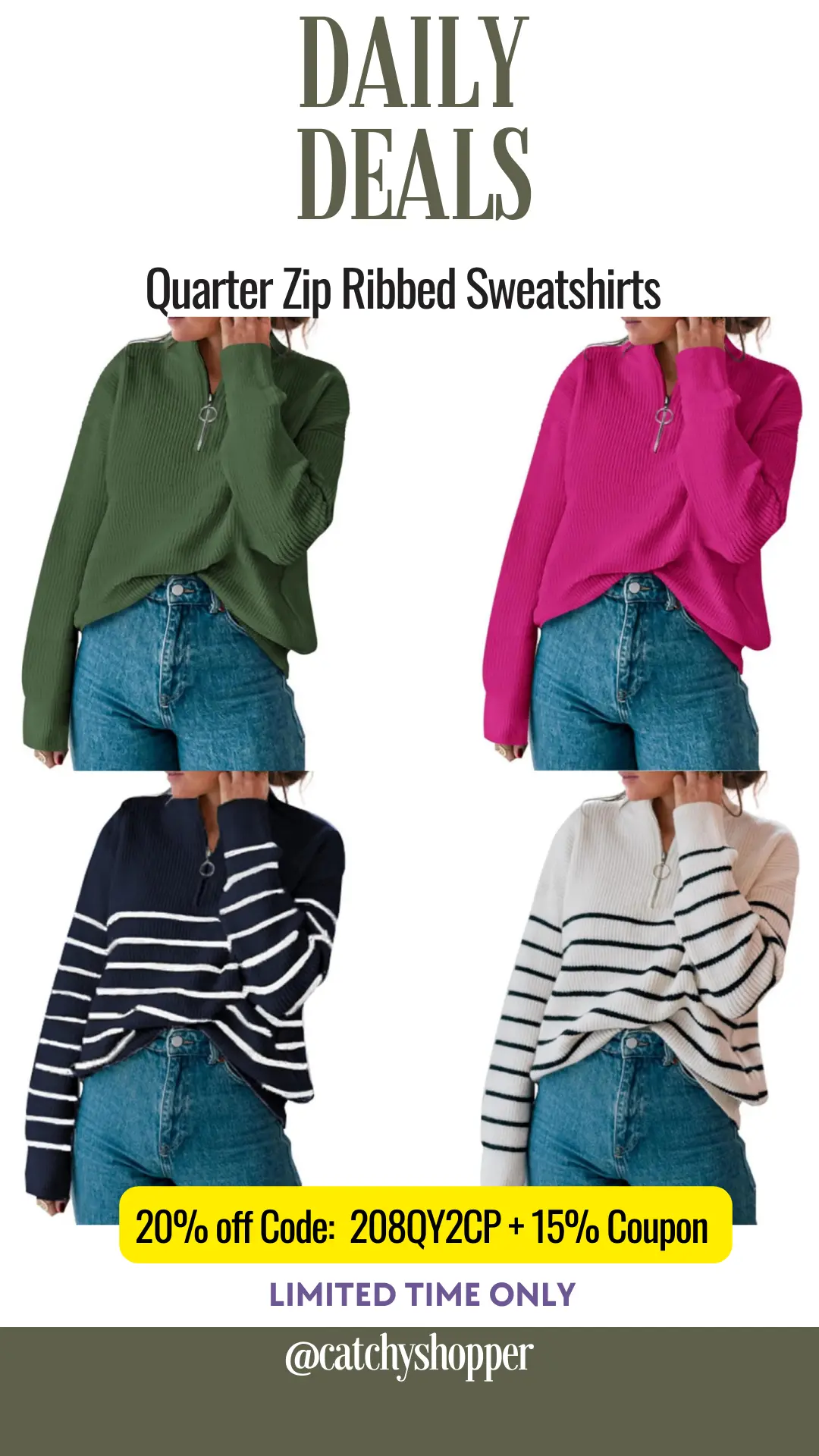 When the cold sets in, make a warm statement with the quarter zip ribbed sweatshirt. Made with snug knitted fabric, its elastic quality ensures flexibility, while the striped pattern turns heads. With an offer of 15% off and an additional 20% using the code: 208QY2CP, it's a deal you can't resist. Grab yours before the offer runs out on 10/22/2023.
2-Piece Seamless Workout Sets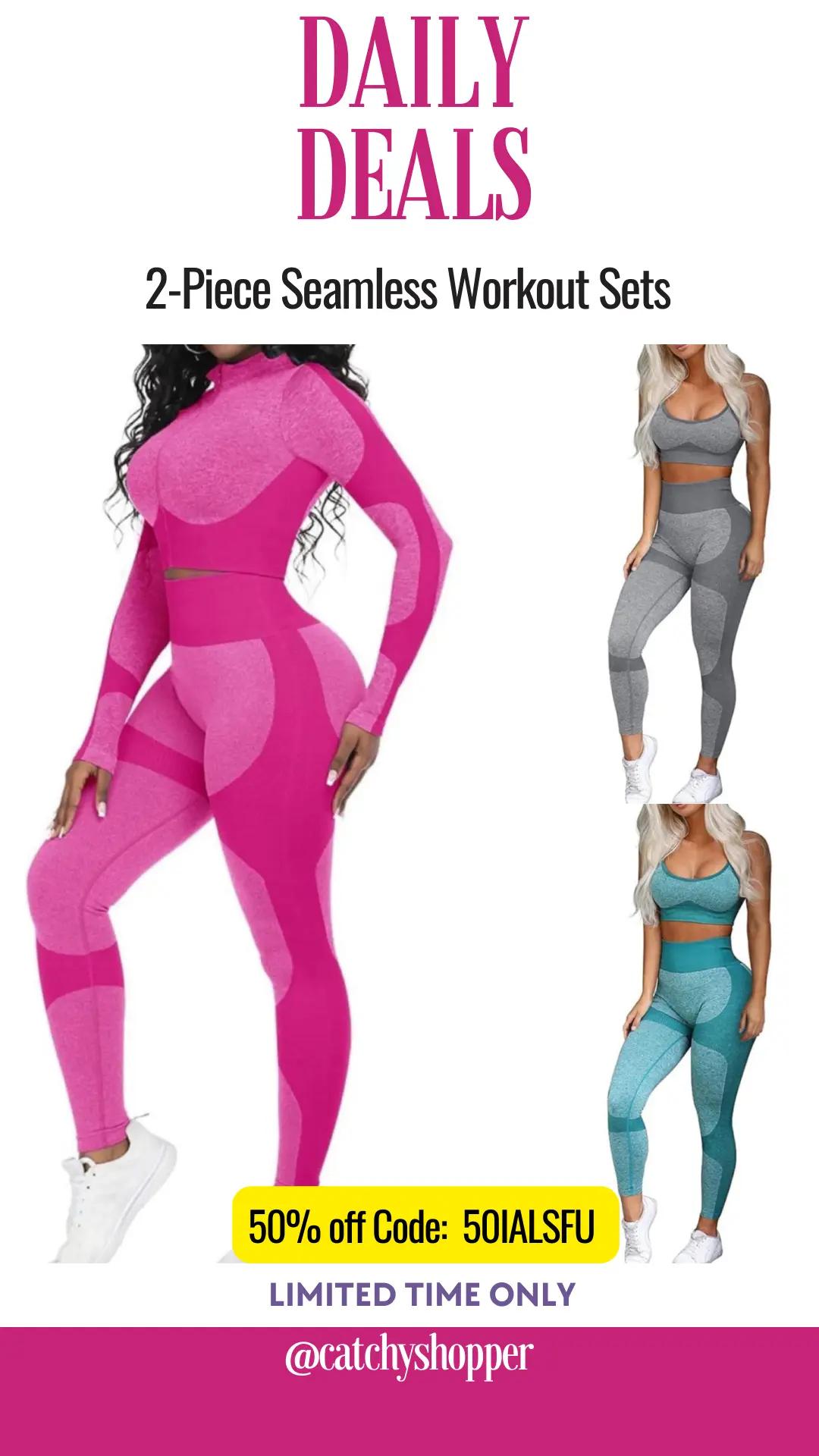 Hit the gym or the streets in style with the 2-piece seamless workout sets. Crafted from a premium blend of Nylon, Polyester, and Elastane, they promise breathability and a quick-drying feature, ensuring you remain at the top of your game. With a discount of 50% using the code: 50IALSFU, it's a steal. Make it yours before 10/31/2023.
Other Posts You May Like
Join our Facebook Group for daily unbeatable deals.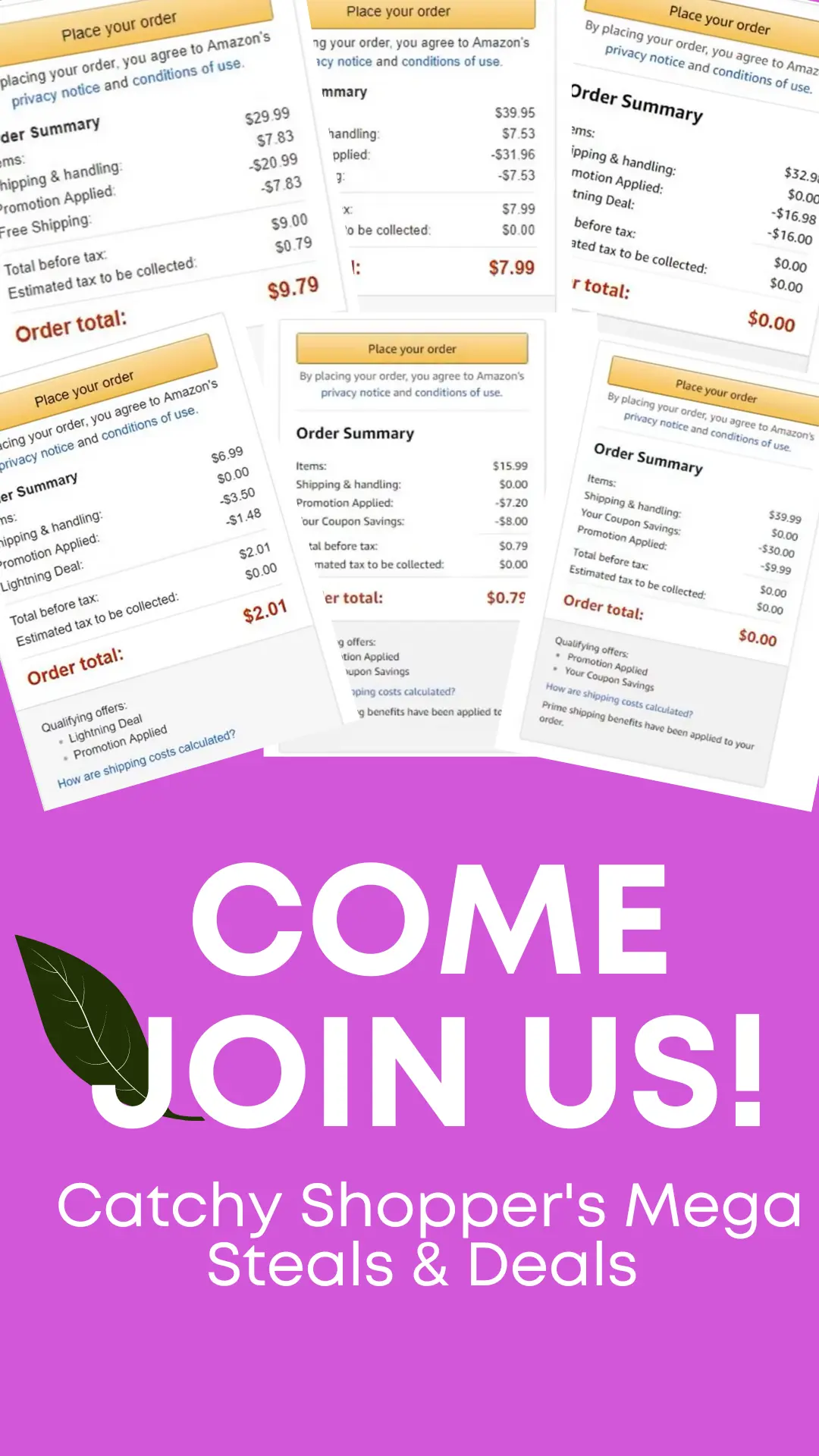 For more amazing fashion finds, check out the Daily Promos on the Latest Fashion Trends post.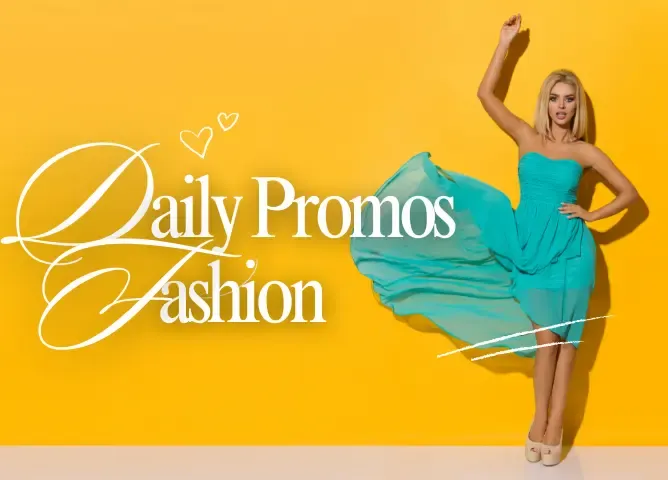 Comments