This post may contain affiliate links, please see our privacy policy for details.
Have you ever felt like your feet were carrying the weight of the world? You would be surprised to find out that a simple foot scrub is all it takes to get some instant relief. Foot scrubs are an important part of any at-home pampering routine, as they help to exfoliate dry skin and cleanse away dirt and impurities. This not only leaves your feet feeling soft and rejuvenated but also prevents them from becoming overly dry or cracked. In this blog, we'll take a look at the importance of foot scrubs and why they are a must-have for your at-home pampering routines!
Types of Foot Scrubs
Foot scrubs have come a long way since their humble beginnings as an at-home spa treatment. A foot scrub is a great way to exfoliate, moisturize and cleanse your feet with amazing results. But with so many different versions available – natural, store-bought, or custom-made – you might be wondering which one is the best for you.
Natural Foot Scrubs
If you're looking for something natural and easy DIY foot scrubs, many of us look no further since all the ingredients are found in our pantries. For example, a popular option among DIY enthusiasts is mixing white sugar or brown sugar with olive oil or coconut oil for an effective yet gentle scrub. Another simple solution is adding salt to the mix, either by itself or combined with oils for added moisture and slip.
Store-bought Foot Scrubs
On the other hand, there are also store-bought products that provide convenience as well as results. There are specialized foot care products made specifically for use on feet – especially good if your feet have extra dryness due to conditions like diabetes or athlete's foot – while most body scrubs can also be used on the feet when combined with appropriate moisturizers afterward.
Custom-made Foot Scrubs
Finally, if you're looking to treat yourself (or someone else!), custom-made scrubs are becoming increasingly popular. Many spas offer foot treatments that involve handmade blends tailored to each individual's needs. Alternatively, you can make your own custom blend at home using your preferred oils and ingredients such as oatmeal powder and essential oils for added benefits like aromatherapy.
In short, there's a foot scrub for everyone out there! No matter what your needs are or how much time or money you want to spend on it, one thing stays consistent: caring for your feet should not be overlooked!
Pros and Cons of DIY vs Store-Bought Foot Scrubs
When it comes to foot scrubs, you often find yourself asking whether it's better to buy or make your own. After all, store-bought products are convenient and can save you time in the long run, but do they offer the same benefits as DIY formulae? The short answer is that both have their advantages and disadvantages, depending on what kind of results you're looking for.
When it comes to store-bought foot scrubs, the main benefit is convenience. You can pick up a product that suits your needs without having to measure ingredients and mix them together for your desired consistency. On top of this, they usually contain pre-measured amounts of oils and exfoliating agents such as lactic acid, and pumice so that you won't go overboard with either one. Also, many store-bought scrubs are designed specifically for feet and come with additional benefits like moisturizing agents or anti-fungal ingredients, perfect for those with overly dry or cracked skin.
However, when compared to making your own formulas at home from natural ingredients – such as oats, sugar, and coconut oil – store-bought products can sometimes be seen as not being as cost-effective or as customizable (or comforting!) as some might want them to be. Plus, if you're looking for something truly unique, then making your own concoction will certainly guarantee this!
Ultimately, each has its pros and cons and different people will prefer different options – but at least now you know what's out there! Whichever option you choose just make sure that you treat your feet right - because we all deserve a bit of pampering every now and again!
Benefits and Features to Look For When Shopping for Foot Scrubs
When it comes to foot scrubs, there are a lot of factors to consider when looking for the perfect one. From budget and ingredients to texture and scent, shopping for foot scrubs can make all the difference in the quality of experience.
Budget
The first thing you should consider is your budget – how much do you want or need to spend on a scrub? Generally speaking, store-bought products tend to be more expensive than homemade options but they also provide convenience and extra benefits such as pre-measured ingredients and targeted solutions like anti-fungal agents. So if cost is a priority then you might want to look into DIY options at home. On the other hand, if you'd prefer something more luxurious then customized treatments available at some spas could be a great option too!
Ingredients
When it comes to ingredients, always make sure that you choose a product that suits your needs. For example, if you have ultra-dry feet then opt for scrubs with moisturizing oils and butter like Shea or Cocoa butter. To avoid overly abrasive products, you should steer clear of sharp grains such as salt or sugar, unless they are accompanied by a moisturizing oil. Additionally, the lemon essential oil can be beneficial to include in a scrub. Don't forget to always do a patch test before using any product!
Texture and scent
Texture and scent are two often overlooked considerations when shopping for foot scrubs but they can really make all the difference in how enjoyable an experience it is. The right texture should provide enough slip so that it glides easily over your feet while providing effective exfoliation. Your favorite scents can help enhance the overall ambiance; lavender is a popular choice among many due to its calming properties while citrus scents like lemongrass invigorate tired skin.
At the end of the day, finding the perfect foot scrub comes down to personal preference and experimentation – no two people will take away from their scrubbing session exactly alike! But once you find what works for you, your feet will thank you for years and years to come!
Our Favorite Foot Scrubs to Try
When it comes to foot scrubs, you don't just have to settle for whatever is on the shelf at your local pharmacy. So to help narrow down your search for the best foot scrubs on Amazon here's a list of 13 tried and tested options that offer exceptional results: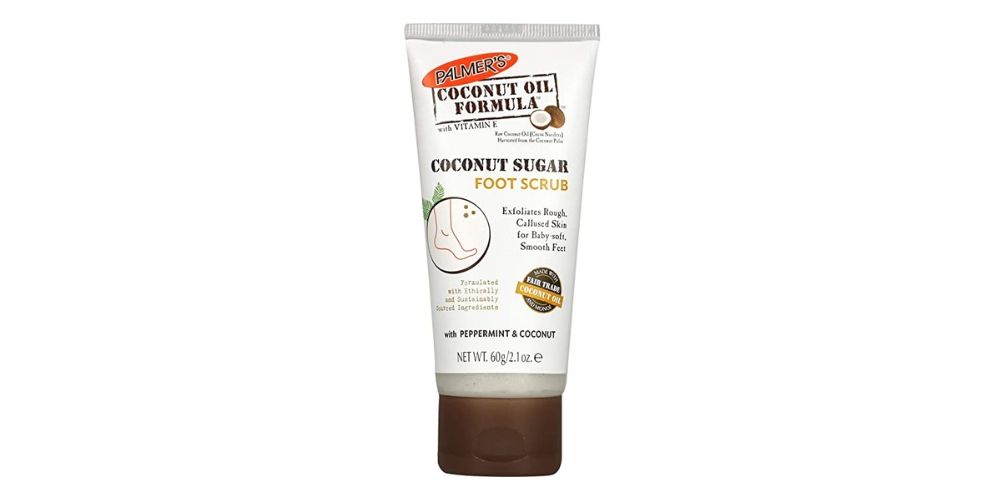 This smoothing scrub uses natural coconut sugar with the coarse texture of this ingredient it can remove dead skin cells and calluses. Additionally, it is formulated with coconut oil and shea butter, sweet almond oil, and peppermint essential oil for soothing and nourishing tired feet while leaving them smelling sweet.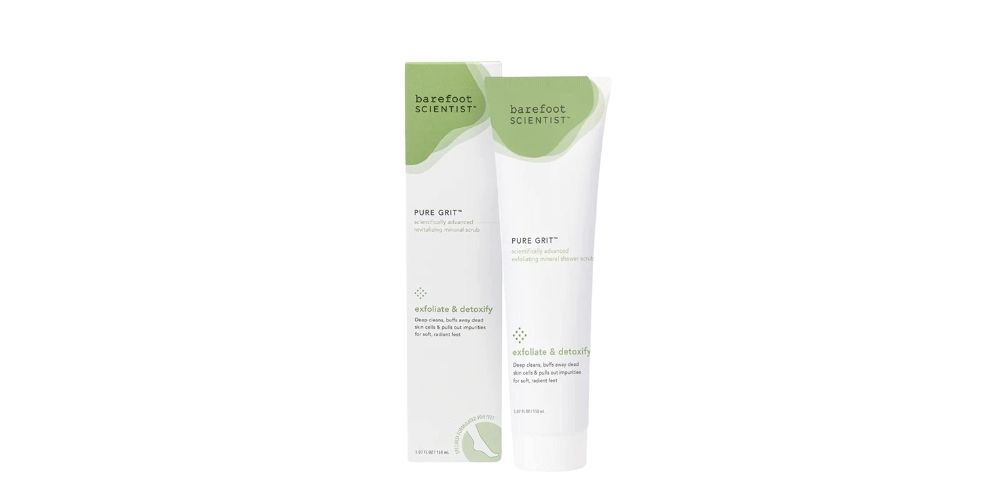 For those with extra dry skin with cracked heels, Barefoot Scientist's Pure Grit Mineral Scrub may be the perfect choice for you! This scrub contains the active ingredient shea butter, avocado oil, and bentonite clay to hydrate as well as exfoliate.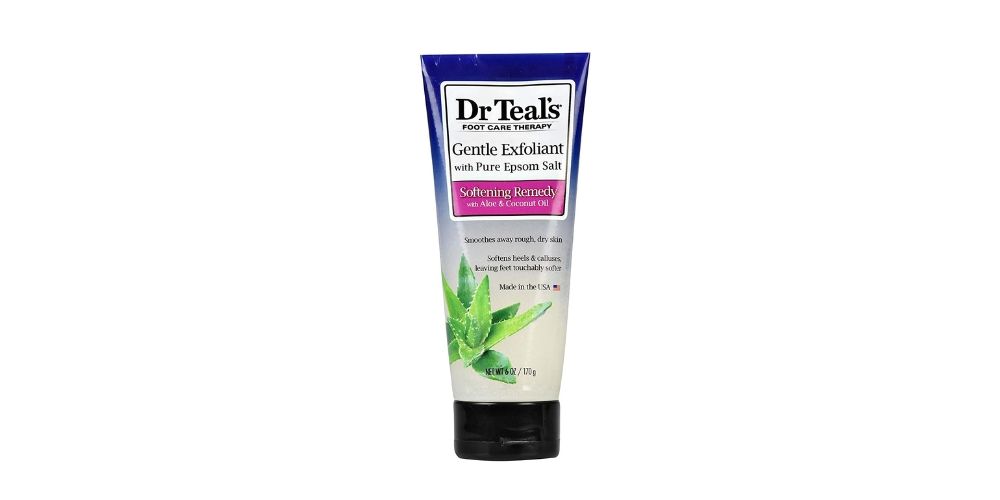 Dr. Teals Foot Scrub is a must-have product for soft, touchable feet. Enriched with natural ingredients like coconut oil and aloe vera juice, it soothes away rough, dry skin while leaving it nourished and smooth. Additionally, it softens heels & calluses without fail to keep feet always feeling soft.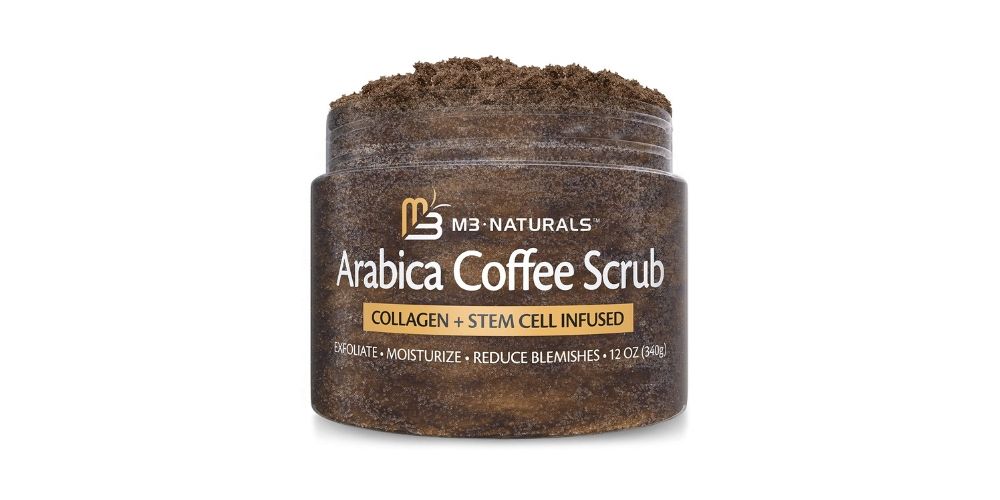 A great exfoliator, this scrub combines organic kona coffee with dead sea salt granules infused with collagen to soften hard skin and maintain healthy feet while adding a bit of stimulation with caffeine extract.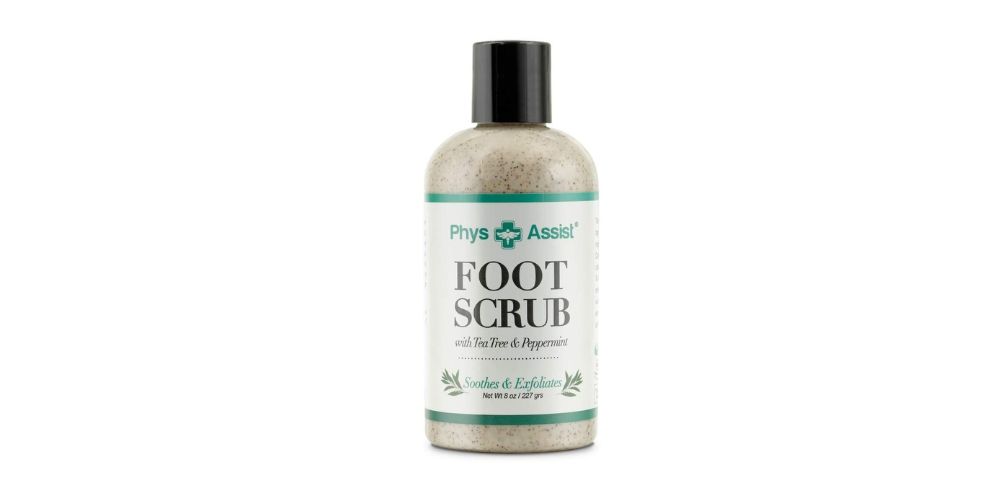 PhysAssist Foot Scrub is the perfect solution to your foot care needs! This invigorating scrub helps to boost blood circulation in your feet and toes, relieving any aches you may have. The peppermint and tea tree oils provide an extra refreshment, leaving your feet relaxed and revitalized.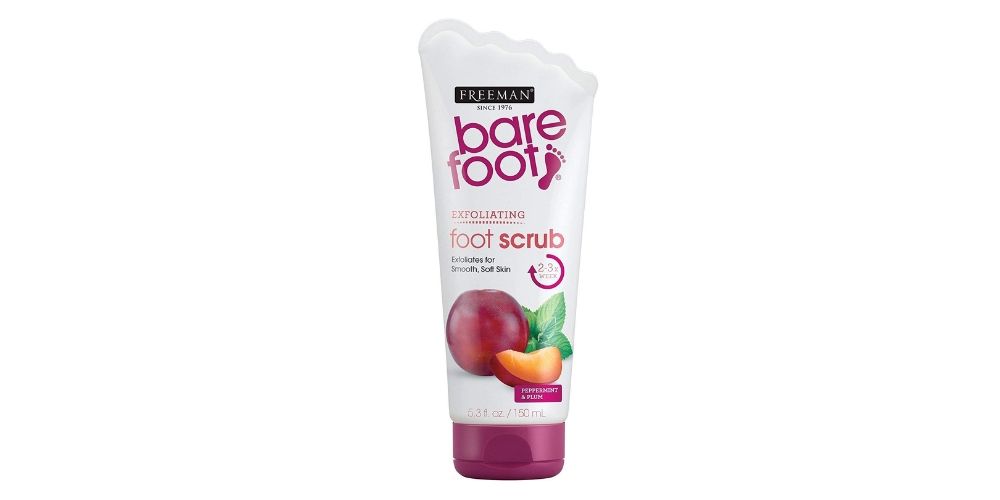 The Barefoot foot scrub is made with an exfoliating formula perfect for smoothening the rough and dry patches of your soles and heels. Besides the combination of plum extract and peppermint oil, with the addition of tea tree oil, this scrub gently cleanses without stripping away moisture or irritating sensitive skin types and helps soothe and relax tired feet.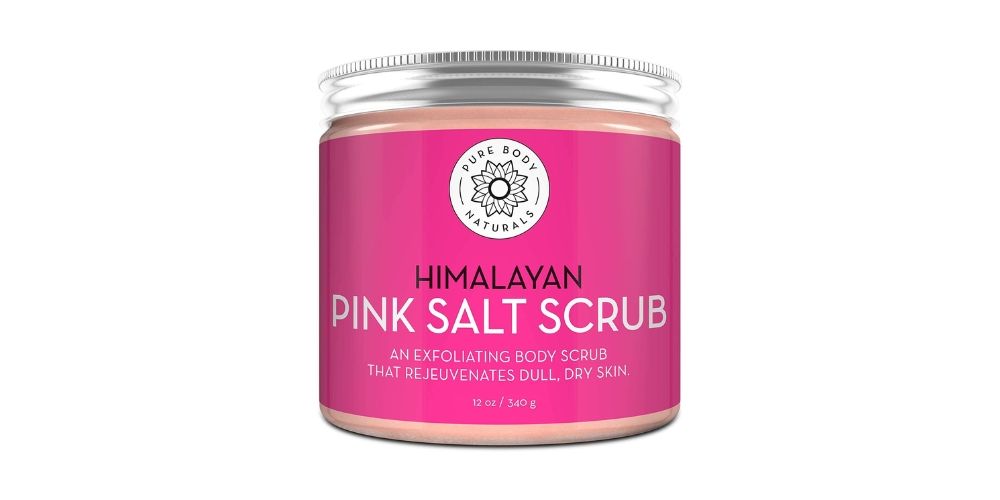 Perfect for removing calluses and scrubbing dead cells, this scrub is enriched with pink Himalayan salt crystals, sweet almond, and jojoba oils to provide deep relaxation as well as mineral replenishment which helps maintain balanced levels in your body's systems.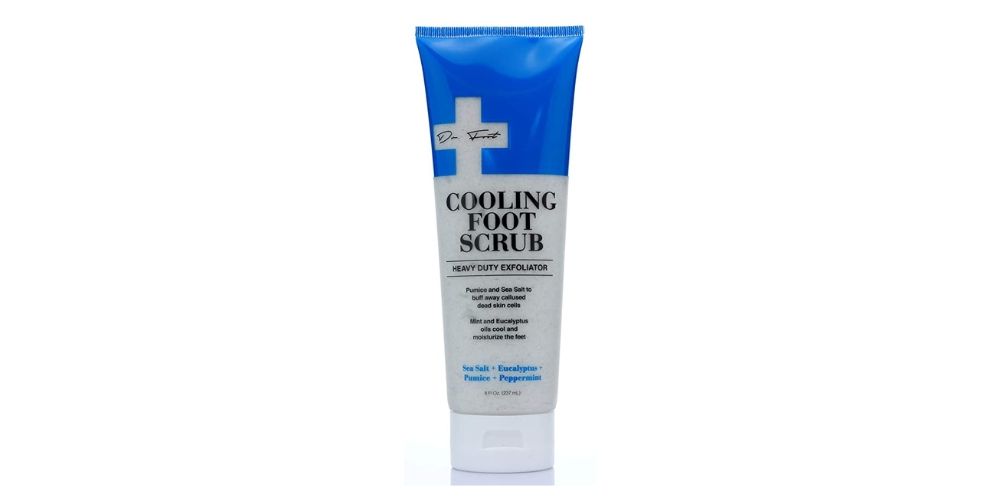 Dr. Foot Cooling Foot Scrub is designed to improve the appearance of cracked heels, rough calluses, and dead skin on the feet. It naturally exfoliates dead skin away with the help of pumice and sea salt. Additionally, this is ideal for those who want an intense burst of revitalizing energy; this scrub is infused with eucalyptus oil and mint for instant cooling relief!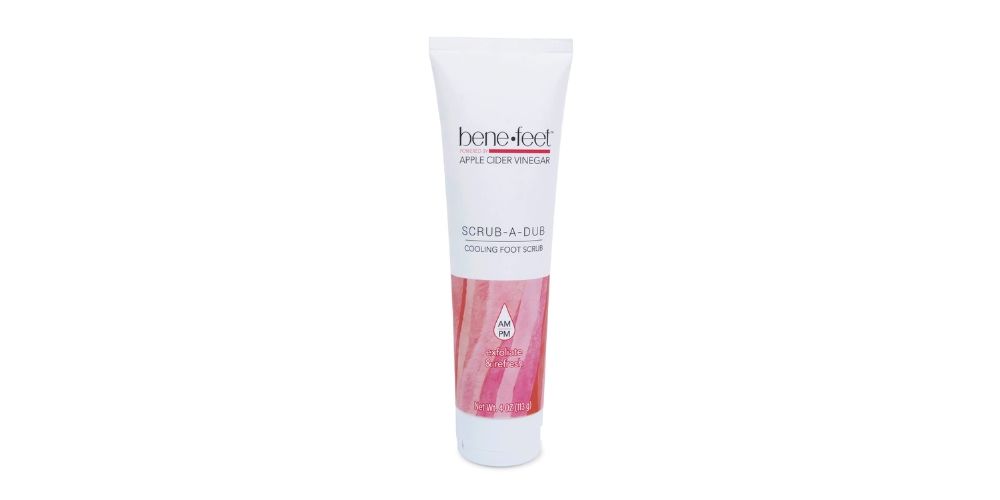 Benefeet Foot Scrub is perfect for those looking to take good care of their feet. Formulated with natural ingredients for deep exfoliation and vitamin E to repair damaged skin, it is powered by apple cider vinegar which helps in addressing common foot concerns such as foot odor and is a great alternative to the DIY vinegar foot soak. Cooling menthol and detoxifying properties make this product highly recommendable.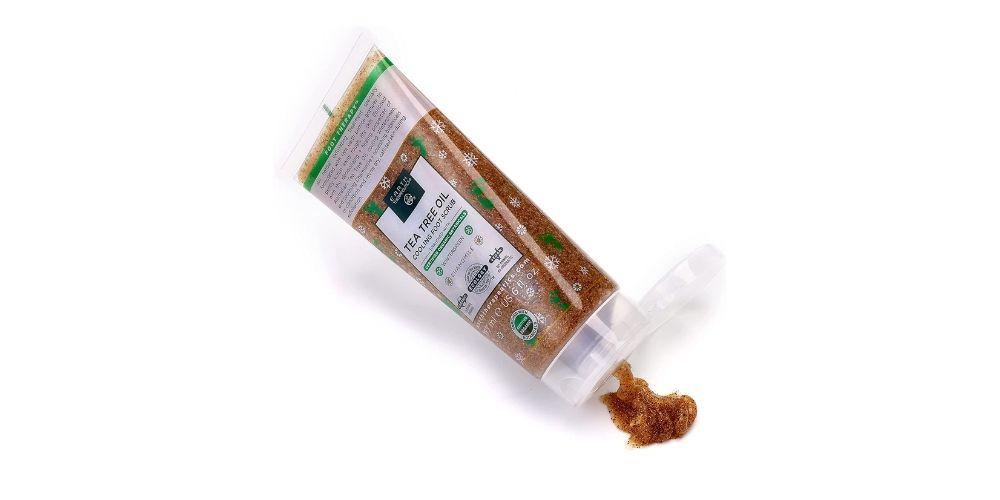 Earth therapeutics tea tree oil foot scrub is perfect for keeping feet clean and exfoliated. Formulated with earth pumice granules, it instantly exfoliates dead skin cells away while leaving behind a natural hint of tea tree oil. It is great for an at-home spa day or just simple everyday use.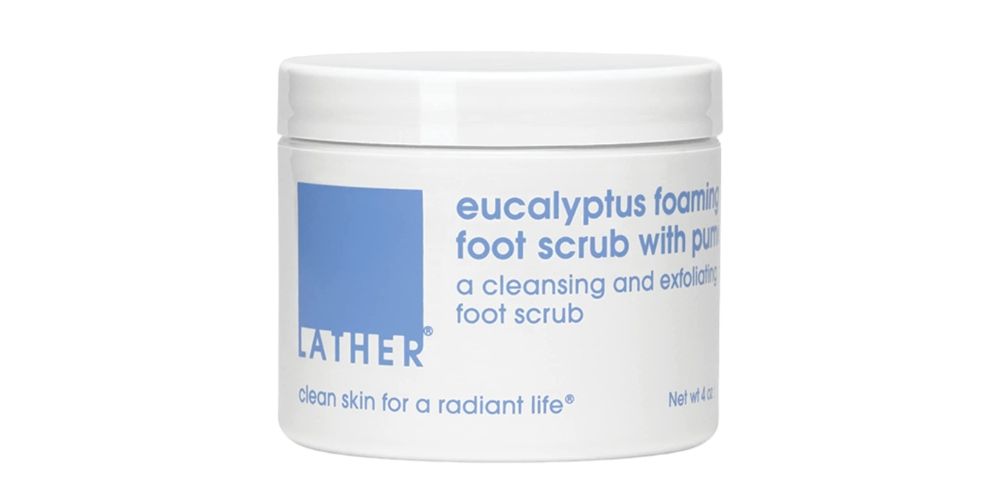 Nothing is more satisfying than a pedicure that leaves your feet feeling soft, smooth, and moisturized. If you're looking for an invigorating way to revive tired feet, look no further than the LATHER Foaming Foot Scrub with Granulated Pumice. This foot scrub uses natural granules of pumice combined with a blend of essential oils to gently exfoliate dead skin cells and leave your feet soft and tingly clean.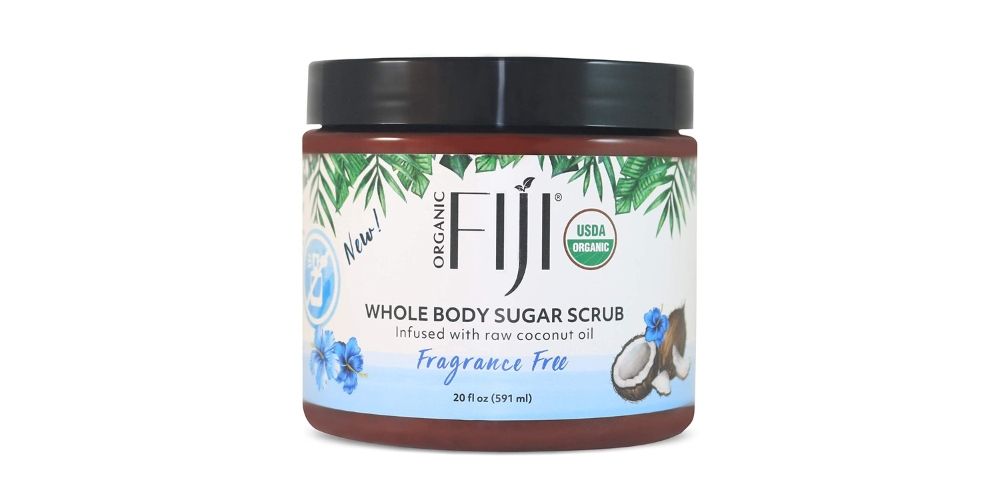 Organic Fiji Sugar Scrub is the perfect way to deeply exfoliate and moisturize the skin. Removing dead cells, and dry, and rough skin, the organic sugar scrub reveals healthier layers underneath and is enriched with certified organic coconut oil for nourishment and hydration. It feels like velvet on your skin, crafted with natural ingredients for a luxurious texture.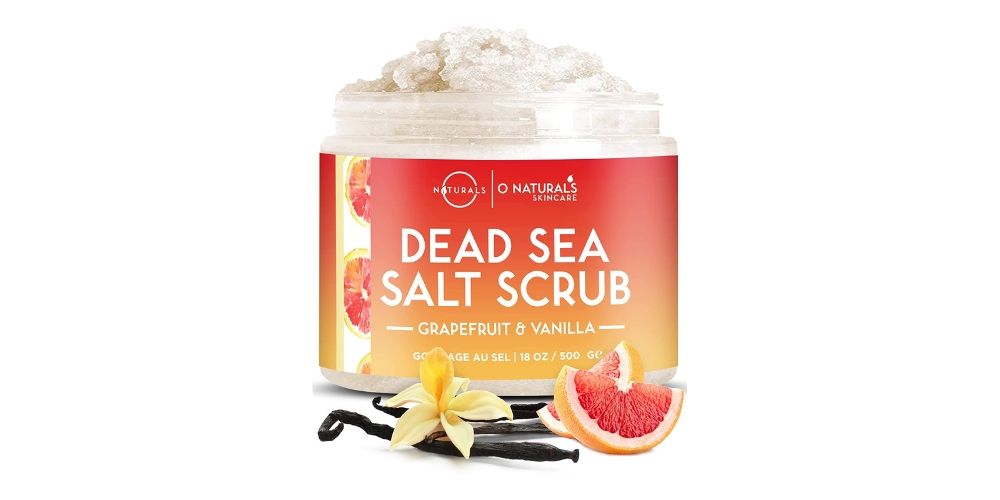 O Naturals Dead Sea Salt Scrub is the perfect way to keep your skin looking and feeling its best. Combining natural ingredients such as dead sea salt, grapefruit seed oil, and vanilla extract, it helps to slough off dead skin cells and debris from the top layer of your skin. This provides an immediate improvement in appearance and promotes healthy skin cell growth over time.
Foot Scrubs FAQ
What are the benefits of using foot scrubs?
They can help exfoliate dead skin cells and calluses, leaving your feet feeling soft and smooth. It can also help improve circulation in the feet, which can reduce inflammation, soreness, and swelling. Additionally, using foot scrubs may help to relax the achy muscles in the feet as well as alleviate stress. Using a foot scrub regularly helps to prevent odor and bacterial build-up due to sweat or even wearing closed shoes for too long. Lastly, it helps keep your nails healthy by removing dirt and debris from underneath them.
Do foot scrubs work for all skin types?
Foot scrubs can be beneficial for people with all skin types as long as you use the right ingredients. Those with dry or cracked feet should opt for moisturizing ingredients like natural oils such as sweet almond or coconut oil. For those with sensitive or oily skin, it's best to avoid using oils and use ingredients like natural sugars or honey which have anti-microbial and cleansing properties but won't leave your feet feeling greasy. Lastly, for those that don't know what type of skin they have, it's best to stick to mild scrubbing agents like ground coffee grounds and oats which are suitable for all skin types.
Can I make my own foot scrub at home?
Yes, you can definitely make your own foot scrub at home. All you need are ingredients like sugar, oil, and zest and a few drops of your desired fragrance. Simply mix the ingredients together with a spoon in a mixing bowl until you get a thick paste-like consistency. You can increase or decrease the amounts of any ingredients to get your desired texture. When done, put the mixture into an airtight container and store it in a cool place for up to two weeks.
Before applying it, wet your feet with warm water for a few minutes so that the skin can absorb more of the scrub's beneficial properties. Lastly, gently massage your feet in circular motions using gentle pressure for five minutes before rinsing off with lukewarm water.
Are there any ingredients that I should avoid in a foot scrub?
Generally speaking, you should avoid scrubbing ingredients that could cause irritation on the skin, such as artificial fragrances and parabens. Other common ingredients to avoid are essential oils that are strong in their scent, like peppermint or eucalyptus oil.
Additionally, if your feet have any open sores or cuts, avoid using ingredients like sea salt as it may irritate the area further. Lastly, stay away from harsh scrubbing agents like pumice and baking soda which can be too abrasive for sensitive skin.
Is it necessary to moisturize after using a foot scrub?
After using a foot scrub, it is important to moisturize your feet to reduce any dryness caused by the exfoliation process. Follow up with an oil-based or cream-based moisturizer that suits your skin type and remember to regularly moisturize your feet even when not using a foot scrub, this will help keep your feet looking and feeling healthy.
How long will the effects of a foot scrub last?
The effects of a foot scrub can last up to several days, depending on the ingredients used and the type/frequency of scrub. People with dry skin may notice their feet feeling smoother and softer for longer, while those with oily skin must take caution to avoid the overproduction of oils which can lead to clogged pores.
Final Thoughts
From savings, convenience, and improved hygiene to time efficiency and health benefits - the advantages of having your own foot scrub at home are undeniable. With so many products on the market ranging from homemade options to luxurious spa treatments, it's never been easier to find one that suits your needs.
So why not give yourself a pampering session today? Step out with confidence knowing that your feet have been well taken care of!
Comments