This post may contain affiliate links, please see our privacy policy for details.
The holidays are upon us, which means it's time to start thinking about getting our homes ready for guests. If you're like me, though, the thought of deep-cleaning and decorating your entire house is enough to send you into a full-blown panic attack. Don't worry, I've got you covered. Here are 10 lazy ways to make your home holiday guest-ready without any extra stress.
1. Get yourself a "Do Not Disturb" sign for your front door. This will save you the trouble of having to explain to every family member and friend that drops by why there are piles of clothes and toys everywhere. Just hang the sign on the door and they'll get the message.
2. Stock up on paper plates and plastic utensils. This way, you won't have to waste time doing dishes when you could be spending time with your loved ones. And if anyone gives you grief about it, just tell them that you're being eco-friendly by cutting down on dishwashing water usage. Win-win!s
3. If you don't have time to dust all of your surfaces, simply put some scented candles around the house. This will make it smell clean even if it's not actually clean. And if anyone tries to snuff out your candles, that's just more time for you to enjoy not cleaning!  Our latest article will help you pick the best candle scent.
4. Invest in a good vacuum cleaner with a detachable hose. This way, when people start tracking in snow and mud on their shoes, you can quickly vacuum it up without having to move all of your furniture out of the way first. Time saved = more time for celebrating!
I love using Dreametech Cordless Vacuum Cleaner. The vacuum is so lightweight that I can easily carry it upstairs without any problems. I don't have to worry about cords getting tangled or running out of battery power. The suction power is amazing and it picks up all the dirt and dust in my home quickly and easily. I highly recommend this vacuum cleaner to anyone who is looking for a powerful, yet lightweight and easy-to-use vacuum cleaner.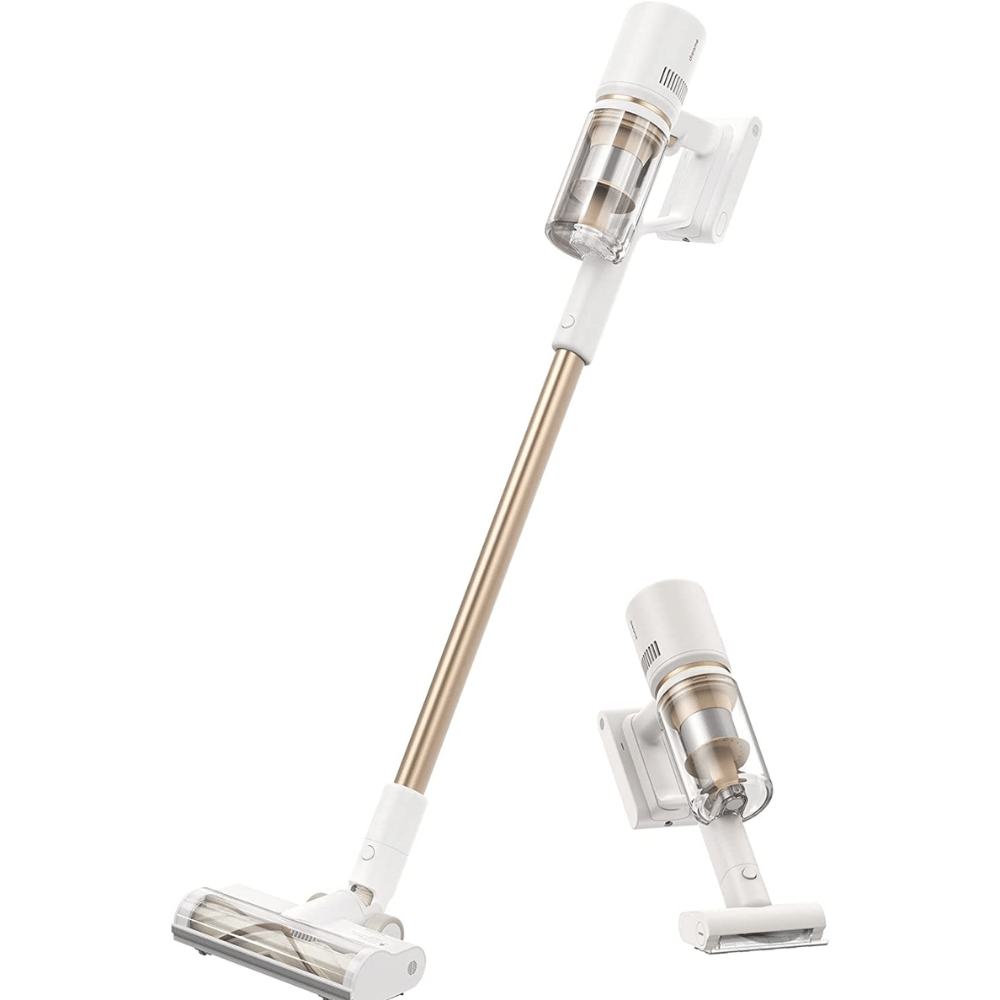 5. Speaking of snow and mud, keep a stash of extra towels by the door so that people can wipe their feet before coming in. This will save you from having to scrub muddy footprints off your floors later on. Plus, it's a nice way to pamper your guests after their long journey to see you!
6. Don't have time to bake cookies or pies? No problem! There's nothing quite like a good biscotti. And these biscotti cookie chocolates are the best of the best. Indulge in twenty-four gourmet biscotti bedecked with six decadent flavors. From dark chocolate to white chocolate, there's a flavor for everyone. And with so many biscuits to choose from, you'll be sure to find your new favorite.  Your guests will be none the wiser and nobody will go home hungry!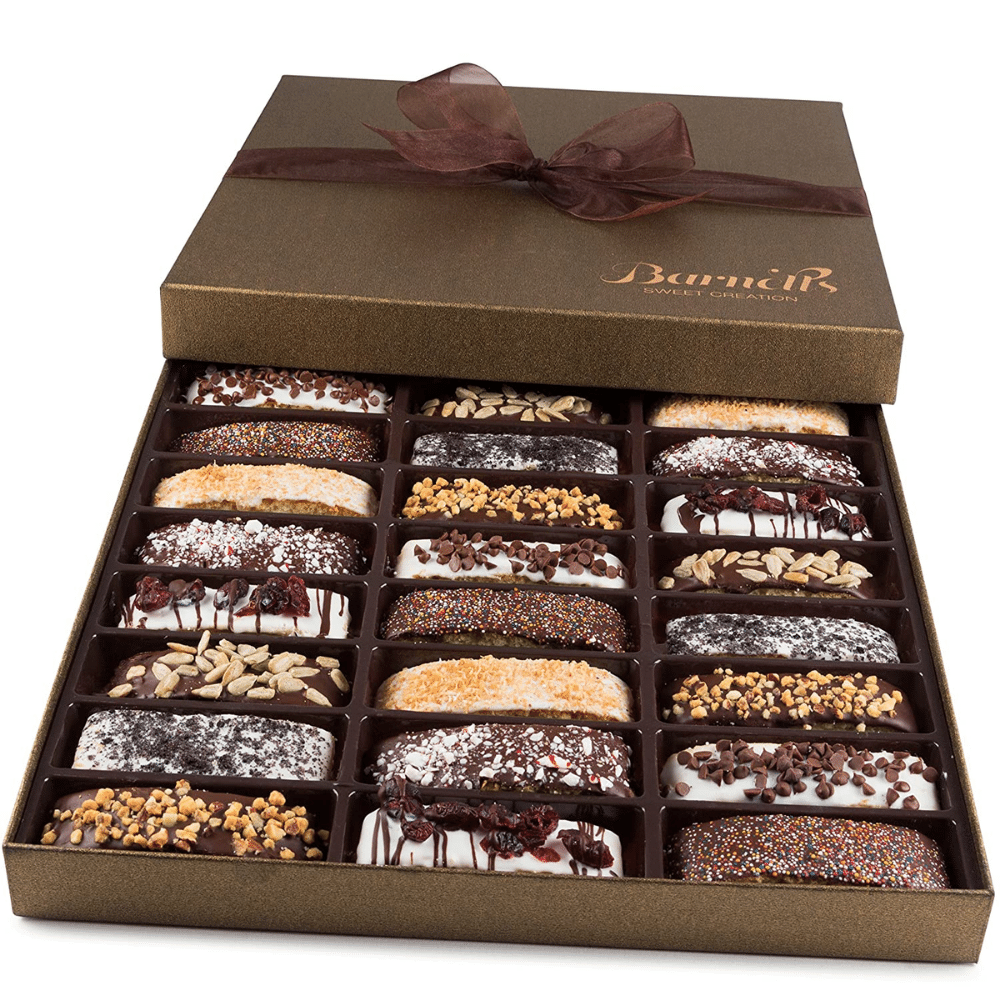 7. If you're really running short on time (and money), skip the gifts altogether and just give everyone an IOU for a home-cooked meal next time they're in town. They'll be so touched by your thoughtfulness that they'll probably forget all about the fact that they didn't actually get a physical presence this year!
8. Set up a corner of your living room as a "kid zone" with toys, puzzles, coloring books, etc., to keep little ones entertained while the adults talk (i.e., gossip) amongst themselves. This way, you won't have to hear screaming and crying while trying to carry on a conversation, and everyone will think you're an amazing host! I recently came across the Water Doodle Mat and it has quickly become one of our favorite things to do together with my nieces and nephews. The mat is essentially a large watercoloring book that allows your child to be creative and have fun while developing their fine motor skills. The best part about the Water Doodle Mat is that there is no mess! The mat is made of waterproof material so any spills just wipe right up. And when you're done playing, simply fold up the mat and store it away until next time. I highly recommend this toy for any parents looking for a fun and educational activity for their kids.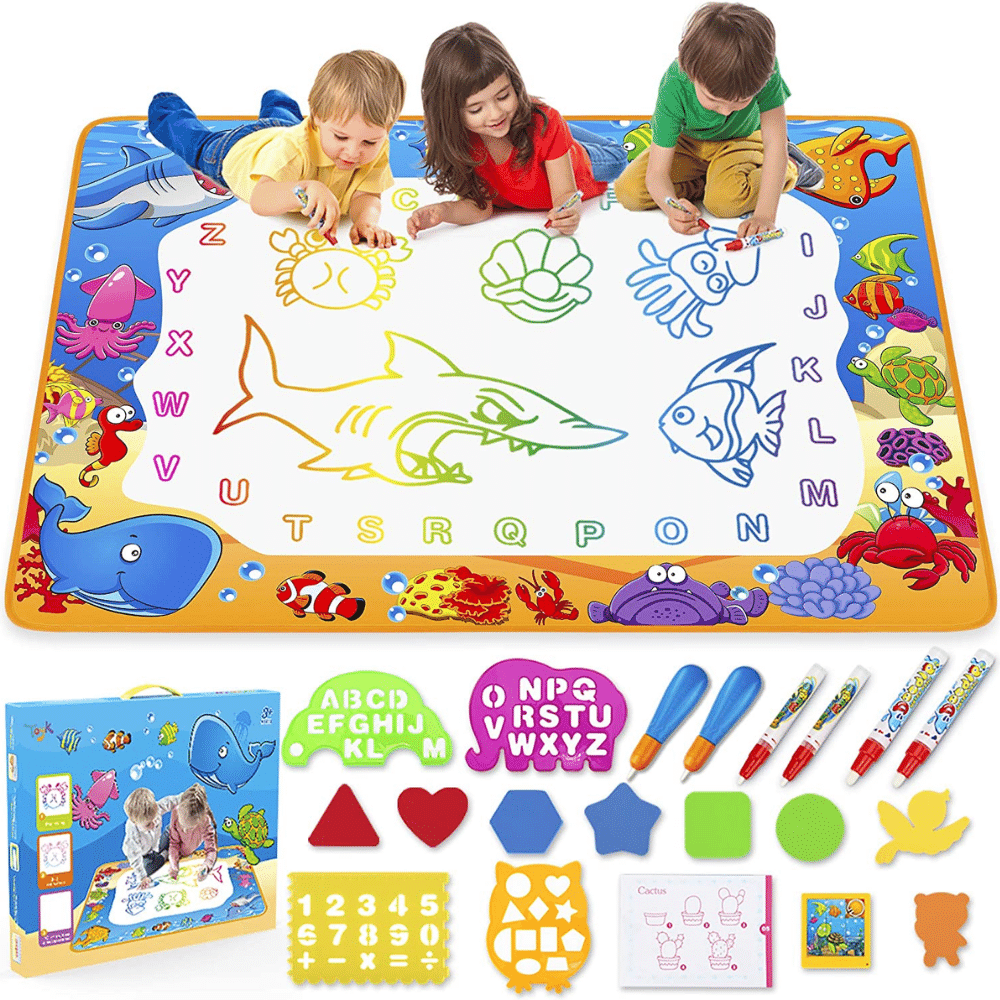 9. Have some extra blankets and pillows on hand so that people can make themselves comfortable on your couch or bed instead of having to sleep in an actual guest room (or worse—on an air mattress!). This is especially useful if you don't actually have a guest room...
10. Light a fire in the fireplace (if you have one). If you're lucky enough to have a fireplace in your home, make sure to light it before your guests arrive! There's nothing quite like cuddling up by the fire with a mug of hot chocolate on a cold winter day. Plus, it'll help take the chill out of the air if your heating isn't quite up to par.
Final Thoughts
Getting your home holiday guest-ready doesn't have to be stressful—or even all that difficult or time-consuming! By employing some or all of these 10 lazy methods, you can rest assured knowing that your home is ready for anything (or anyone) this holiday season throws your way...without going crazy in the process! Happy holidays!
Other Posts You May Like:
18 Popular Candle Scents to Make Your Holiday Home Smelling Like a Winter Wonderland
Best Holiday Door Decor That Will Make Your Neighbors Jealous!
Comments