This post may contain affiliate links, please see our privacy policy for details.
Boasting a wide range of benefits to soft, supple lips, lip masks can be the perfect addition to your pamper routine. From hydrating the dry areas around your mouth to bringing out their natural color and revitalizing delicate skin, this beauty tool has been slowly gaining popularity. It's an easy way to instantly rejuvenate your look with just a few simple steps!
Our Top Picks for the Best Lip Masks
What is Lip Mask?
Lip masks are innovative products designed to help nourish and hydrate the delicate area around your lips. Many of these lip masks come in the form of a thin sheet or gel, which is applied directly onto the lips for 15-20 minutes. It's a simple way to instantly provide extra moisture, nourishment, and protection to your lips. Lip masks can be used as part of your daily skincare routine or as an occasional treat for when you need some extra TLC!
How to Use a Lip Mask?
Using a Lip Mask is Easy and Hassle-Free. Here are some simple steps on how to use one :
Cleanse your lips with a gentle cleanser or wipe to remove any dirt and debris.
Unwrap the lip mask and apply it gently onto your lips.
Sit back and relax while the mask works its magic, leaving your lips refreshed and hydrated!
Once the lip mask has finished its cycle, remove it carefully by peeling away from the edges.
Massage in any excess moisture on the lips to ensure they are fully hydrated.
Apply a lip balm to lock in all that extra moisture.
How to Choose the Best Lip Mask
Choosing the best lip mask for your skin care needs can be difficult, but with some research, you can find the perfect one for you. Here are a few tips to consider when selecting a lip mask:
Know Your Lips
The first step to choosing the best lip mask is to understand what kind of lips you have. Are they dry or chapped? Sensitive or normal? It's important to know your skin type so that you can select a formula that won't irritate delicate skin.
Ingredients
When shopping for a lip mask, pay attention to the ingredients list. It should contain moisturizing elements such as hyaluronic acid and natural oils like almond, jojoba, or shea butter. Avoid formulas with parabens, sulfates, and synthetic fragrances which may cause irritation. Also, check if the product contains any antioxidants like vitamins C and E which will help protect your lips from environmental damage.
Texture & Application
In addition to ingredients, consider the texture of the product and how it's applied. Cream-based masks with emollient ingredients tend to be more moisturizing than masks made with clay or mud-based formulas. If you want something easy to use on-the-go, look for a balm or treatment stick that can be applied without water. For maximum hydration during sleep time, opt for an overnight mask that doesn't require removal until morning – no matter what texture you choose!
Results & Value
Finally, pay close attention when assessing results and value for money - a great way to do this is by reading reviews online from people who've already tried it out! Does the lip mask provide lasting hydration? Is it reasonably priced given its potency? Knowing these factors can help you make an informed decision about whether or not a particular formula is right for you.
Our Favorite Lip Masks to Try
Best Hydrating and Nourishing Lip Mask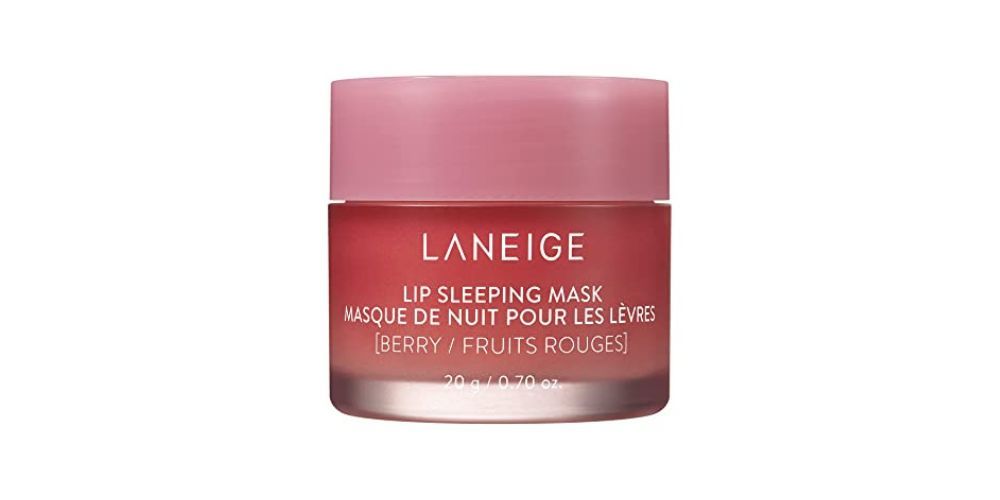 This magical little jar is perfect for any time of day, but especially at night when you're ready to get your beauty rest. With its powerful Berry Mix Complex and Vitamin C, this mask will leave your lips feeling soft and smooth by morning.
But wait, there's more! If you're dealing with dryness, dullness, or fine lines and wrinkles, this mask has got you covered. The Murumuru Seed Butter and Shea Butter work together to deeply moisturize and nourish your lips, leaving them looking plump and youthful.
And if you're worried about which skin type this mask is best for, don't be! It works wonders on the normal, dry, combination, and oily skin, so everyone can benefit from its amazing properties. Plus, with its delicious berry flavor, you'll be reaching for it all day long.
Don't just take our word for it, though. With over 18,400 five-star ratings and a 4.6-star average, this lip sleeping mask is clearly a fan favorite. One reviewer even said they tried everything from Uriage to La Roche Posay to Burt's Bees, but nothing compared to the LANEIGE Lip Sleeping Mask.
Best Oil-Free Lip Mask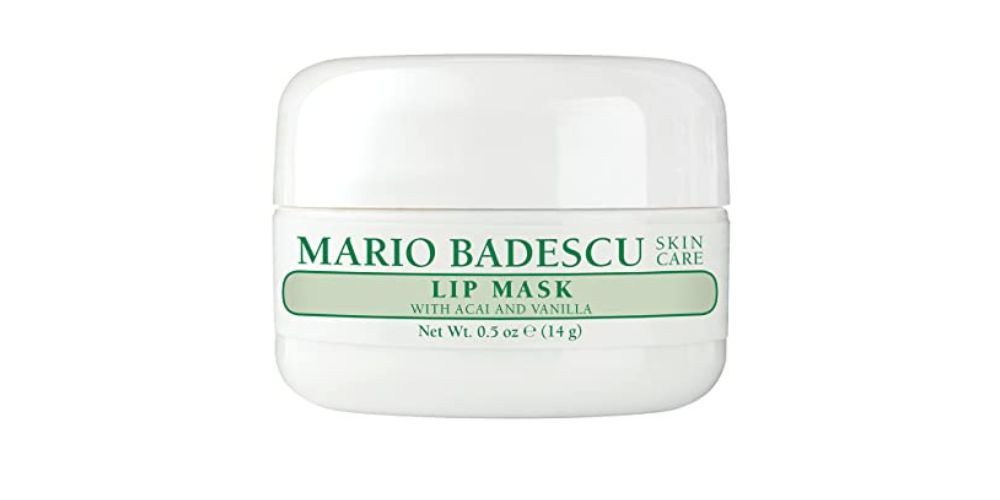 Stop what you're doing and listen up, because I've got the inside scoop on the Mario Badescu Lip Mask with Acai and Vanilla, and let me tell you, it's a game-changer. This little jar of magic will revolutionize your pout and leave you with the most supple lips ever, you'll have everyone doing a double-take.
Let's start with the ingredients, shall we? This lip mask is enriched with skin-softening coconut oil and hydrating shea butter, which work together to replenish your parched lips and lock in moisture. And if that's not enough to convince you, it's also got acai, vanilla, and other botanical extracts to nourish the delicate skin on your lips. Plus, it's free from any harmful chemicals like parabens and sulfate, so you can feel good about what you're putting on your pout.
But don't just take my word for it – one reviewer said, and I quote, "This is the new gold standard in overnight lip masks and I have done my research." That's right, this lip mask is the real deal. It's thicker than vaseline, but still lightweight, thanks to the main ingredient, Hydrogenated Polyisobutene. And let me tell you, it stays on all night long, which is both awesome and kinda gross if you're a thrasher like me. But if you're not, then this is a solid 10/10.
Oh, and did I mention the fruity/vanilla flavor? Because that's a thing too. So not only will your lips be hydrated and supple, but they'll also taste and smell amazing. It's basically like having a dessert on your lips, but without the guilt.
So if you're tired of having dry, cracked lips, or you just want to up your lip game, then do yourself a favor and try the Mario Badescu Lip Mask with Acai and Vanilla.
Best Antioxidant Lip Mask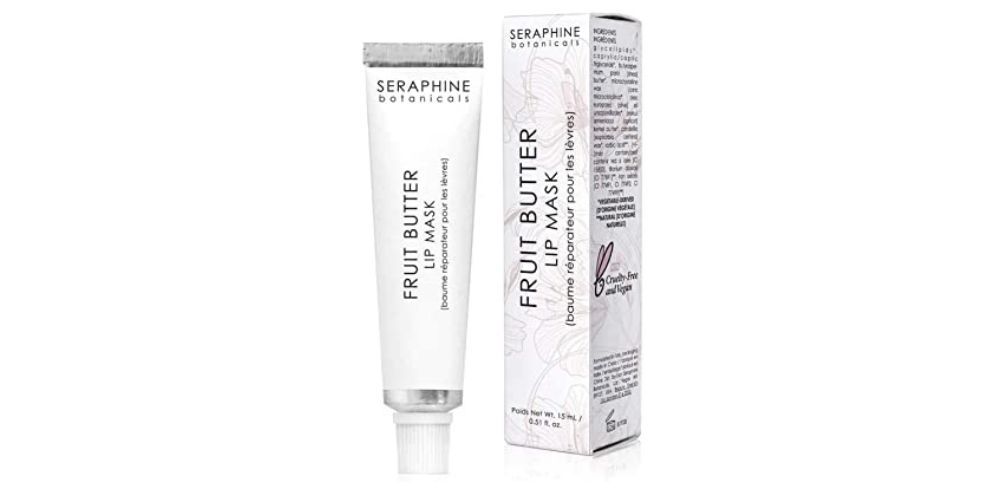 This intensely hydrating lip mask is packed with a unique blend of fruit butters, antioxidants, and other nourishing ingredients to keep your lips feeling soft and looking beautiful. And let me tell you, it's got some serious hydrating power. Shea butter, mango butter, and jojoba oil work together to deeply moisturize, while the natural oils condition and prevent chapping. It's basically like a spa treatment for your lips, but without the hefty price tag.
Speaking of price tag, this is definitely one of the pricier options on our list, but don't let that scare you away. One reviewer said, and I quote, "I won't spend $25 on lip gloss unless it's this stuff!! Amazing and I love it!" That's right, this lip mask is so good, it's worth every penny.
But let's talk results. This lip mask will leave your pout looking dewy and supple, and you'll wake up with lips that feel soft and healthy. It's like a magic potion in a jar, and I can't get enough of it.
Best Non Sticky Texture Lip Mask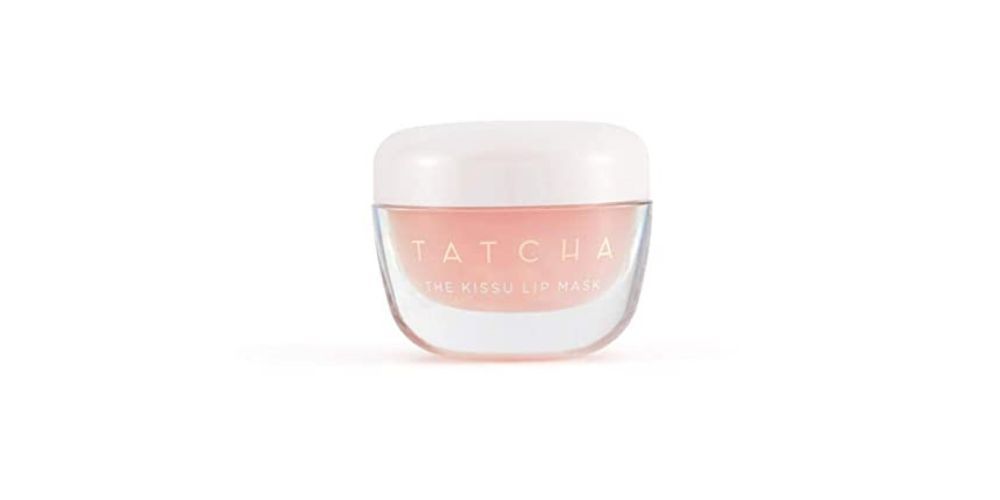 If you're looking for a lip mask that does it all, look no further than the Tatcha Kissu Lip Mask Scrub. This unique combination of a lip mask and scrub helps nourish, exfoliate, and refine the look of lips for a smooth, soft feel. And let me tell you, it's got some serious plumping power.
Formulated with Japanese botanicals like camellia oil, Japanese peach extract, kissu seed, and shea butter, this lip mask does more than just hydrate your lips. It helps reduce the appearance of fine lines and wrinkles, improves your skin barrier, and seals in moisture. It's basically like a time machine for your lips, but without the crazy price tag.
But don't just take my word for it. Over 1,500 verified Amazon shoppers have bestowed a perfect rating on this lip mask. One happy customer said, "I have a habit of licking my lips. In the cold my lips are in horrible condition. This product has helped. I can highly recommend it." And another raved, "I love this product. I put it on every night as I get in bed and my lips have been so soft."
But let's talk about the real game-changer here: the plumping power. This lip mask will leave your pout looking fuller and more defined, and it helps to smooth out fine lines and wrinkles. It's like getting a lip injection without the needles (or the insane cost).
Best Organic Lip Mask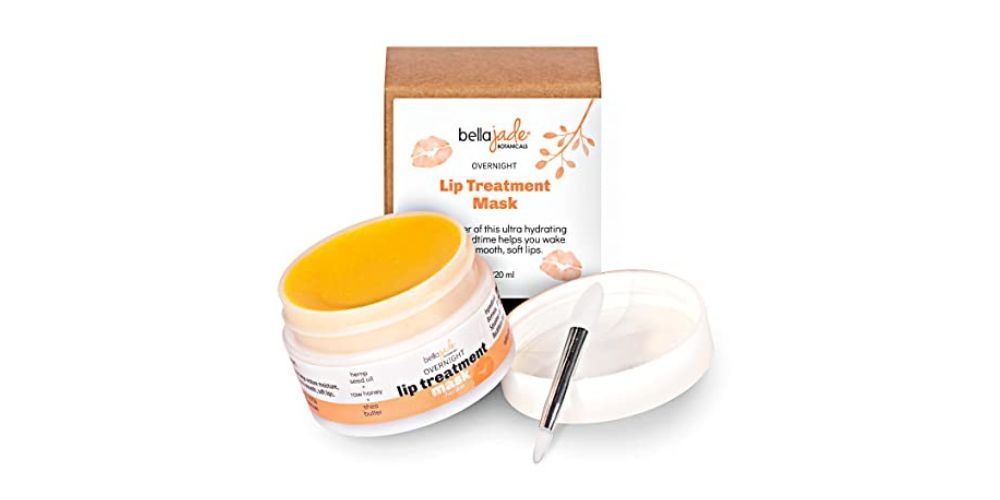 This magical balm is jam-packed with organic shea butter and raw honey to deeply nourish and hydrate your pout while you snooze. And if you're worried about the dry, cold weather or the never-ending cycle of mask-wearing wreaking havoc on your lips, this mask has got you covered - literally!
Not only does the Bella Jade Lip Sleeping Mask work wonders as an overnight treatment, but it can also double as a protective barrier during the day. No more chapped or irritated lips for you! Just smooth on this thick and creamy balm, and you're good to go.
But don't just take our word for it - one happy customer raved, "This product is what I have been looking for since forever. Regular store brand chapsticks do not work for me they have only given me temporary relief for my lips and I would have to apply it so many times a day. This product is amazing it keeps my lips soft and moisturized throughout the day and I only have to apply it once/twice. It works great as an overnight lip mask or an everyday lip balm. It also has a very natural scent. If you have a dry lip probably I highly recommend this product. Also it bring a flimsy brush that is useless but just use your finger, problem solved!"
Best Dead Skin Remover Lip Mask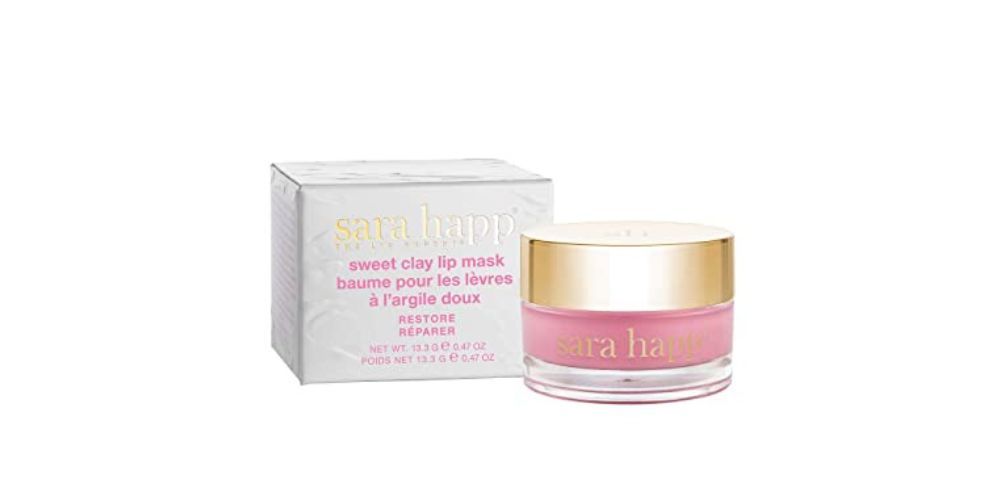 The healing Bentonite clay removes dead skin and toxins, promoting maximum moisturizing absorption. Smooth Shea Butter helps develop smoother, softer, plumper lips with anti-aging restoration. And with natural oils and butters and regenerative Swertiamarin, an Ayurvedic herb sourced from the Himalayas, this lip mask heals dry skin lips, and chapped lips like a dream.
Simply slather on a generous amount and luxuriate in this goopy, pink goodness that leaves your lips baby smooth. One five-star reviewer said, "My meds dry my lips out something fierce. I am also a teacher and the buildings are so dry and I get cracked bleeding lips all year. I love this system. This will be worth every penny. I think I'm going to get a set to keep at home, in my purse and at school. My lips get that bad. I'm also going to get the females in my family the mask for Christmas. These products are very cool and I'm a huge fan."
Best Hyaluronic Omega Lip Mask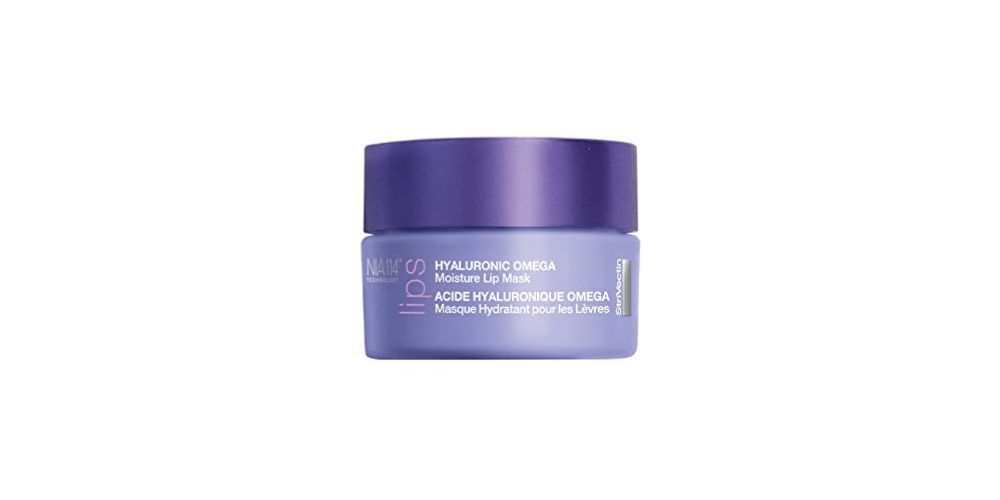 StriVectin's Hyaluronic Omega Moisture Lip Mask utilizes an innovative blend of hyaluronic acid and omega fatty acids to visibly improve your lip contour, crackly lips and will leave your lips feeling smoother than a baby's bottom. And don't even get us started on the blackberry flavor - it's like a fruity, delicious kiss for your lips.
But the best part? This stuff works overnight, so you can wake up to soft, seductive lips that would make Angelina Jolie jealous. Plus, it's clinically shown to strengthen your lip barrier, which means you can say goodbye to those pesky dryness-induced cracks and hello to lasting moisture.
Don't just take our word for it - one satisfied reviewer said, "Soft seductive lips! helps restore moisture over night for soft lips! Would be definitely buying it again A+++!" So what are you waiting for? Get your hands on StriVectin's Hyaluronic Omega Moisture Lip Mask and pucker up, buttercup. Your lips will thank you.
Best Firming Lip Mask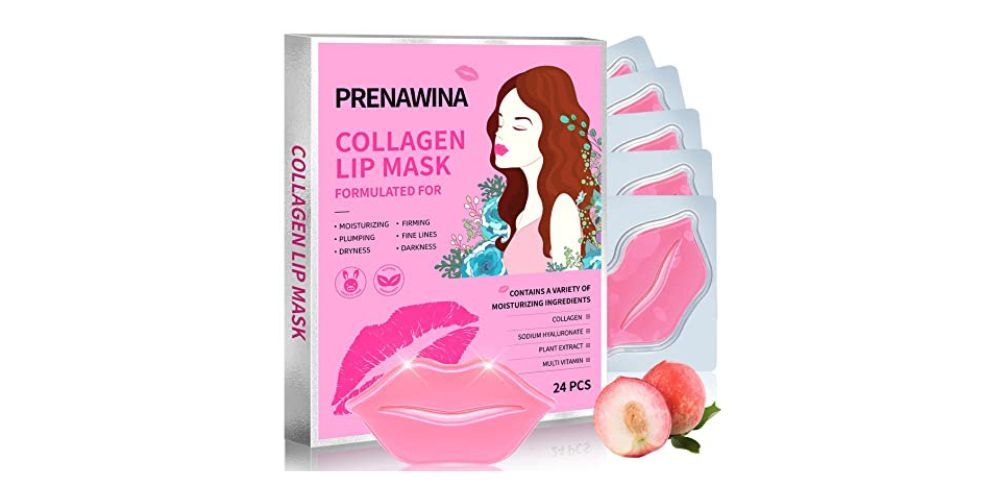 If you want to say goodbye to your dry, wrinkly lips and hello to a plump, youthful pout, then you should grab a box of Prenawina Lip Masks today. These little bad boys are like a spa day for your lips. With all-natural ingredients like collagen, peach essence, and avocado oil, these babies will moisturize, firm, and plump your lips like nobody's business. And don't even get us started on the Retinol and Vitamin E - they're like a fountain of youth for your lips!
But it's not just the ingredients that make these lip masks a game-changer. The advanced design and formulation of the masks ensure that they'll adhere perfectly to your lips, leaving your pout looking plump and kissable. One five-star reviewer even said, "I love how soft my lips are after using!" You'll be stealing all the kisses in no time!
Best Collagen Crystal Lip Mask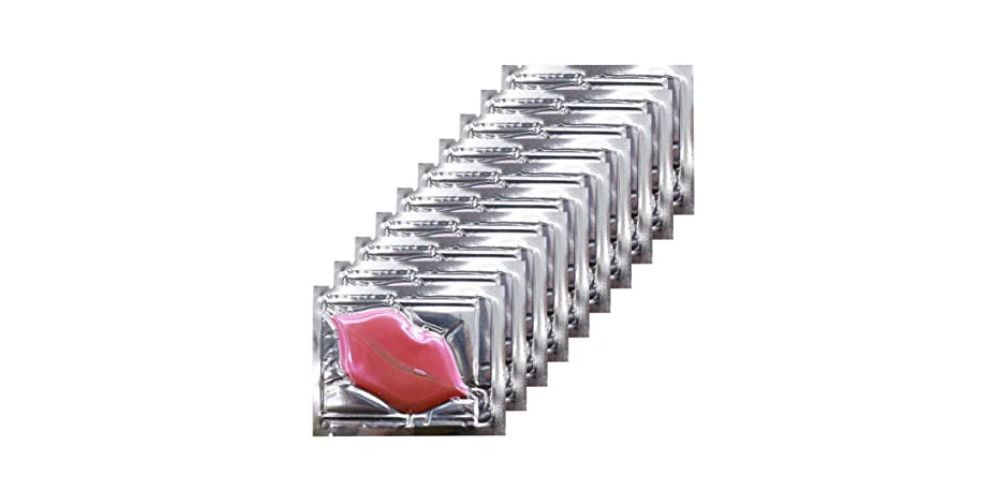 If you want to achieve the ultimate pouty, sultry look, try the Adofect 30 Pieces Collagen Crystal Lip Masks today! These miracle workers immediately reduce the appearance of wrinkles and fine lines around your mouth, leaving your lips looking smoother, firmer, and more elastic.
This mask deeply moisturizes and nourishes the skin to prevent further damage. And with natural ingredients like collagen and pink essence, these pink plumper patches are gentle and non-irritating, making them ideal for even the most sensitive skin.
Clinically tested and dermatologist-approved, this anti-aging lip mask is perfect for anyone looking to reduce the effects of aging, smoking, or dryness. And with just two uses, one satisfied customer noticed a dramatic difference in the look and feel of their lips.
Best Anti-Aging Lip Mask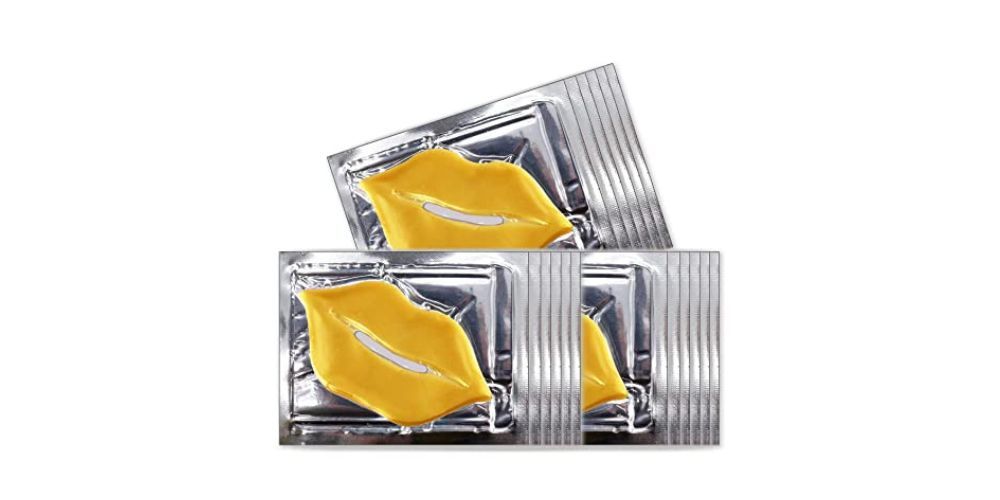 Enriched with 100% bio-collagen, these masks will intensely hydrate and visibly improve your lips. And the best part? They're made with natural plant ingredients that provide sufficient nutrition to your lips and deeply repair any lip problems you may have.
But wait, there's more! The sodium hyaluronate in these masks accelerates the absorption of moisture by your lip skin, ensuring better absorption of the nutrients and moisture needed. Plus, these masks can be used during the day to moisturize and protect your lips, and at night for deep repair that will leave your lips looking more youthful and beautiful.
And let's not forget how refreshing and convenient these masks are! They're formulated with safe and premium quality ingredients that won't leave your lips feeling greasy. And the individually sealed pouches make them super easy to use and store, making them the perfect gift for family and friends.
Don't just take our word for it, with over 3,700 verified reviews, customers love these masks! One reviewer even said, "they work well, they moisturize your lips pretty good."
Best Lip Mask and Scrub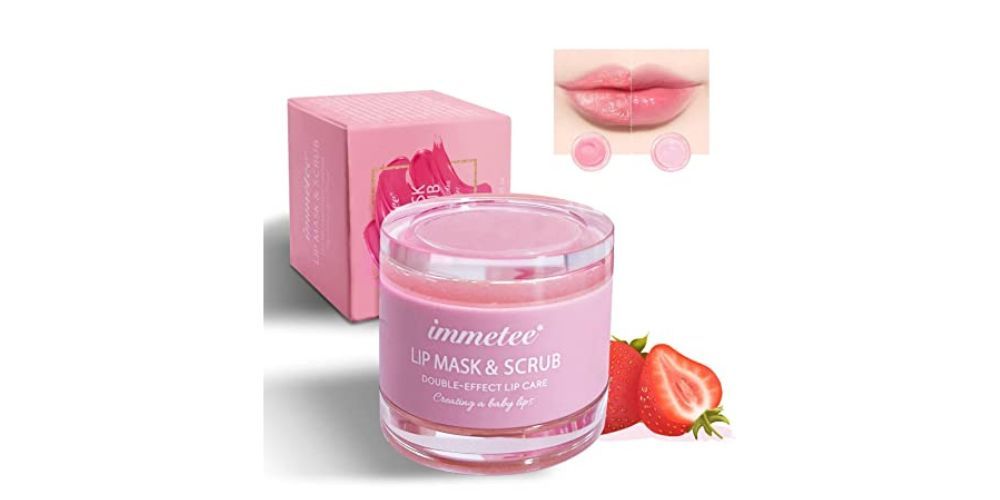 This double effect lip sleeping mask is the perfect solution for anyone with chapped and dry lips who wants to wake up with baby-soft lips.
With its dual structure design, this lip product is both a lip scrub mask and a lip sleeping mask. The lip scrub is gentle, natural, and effective, removing the aging keratin from your lips to leave them soft and smooth. The lip sleeping mask, on the other hand, is perfect for intense hydration and repair while you sleep. It creates a moisture barrier that lasts all night long, leaving you with beautifully moisturized lips when you wake up.
But that's not all - this lip product is also packed with an active collagen peptide formula that helps to restore healthy and shiny lips. It's like a mini spa treatment for your lips! Plus, the collagen helps to boost your skin tissue for even more youthful-looking lips.
And the best part? This lip product is perfect for bedtime use. Applying the lip sleep mask once a night is ten times more effective than regular lip balm, so you can maximize your rest time for maximum absorption.
Lip Mask FAQs
What types of ingredients are in lip masks?
The ingredients in lip masks vary, but the best lip masks generally contain natural moisturizers like collagen or glycerin. Some also contain additional nourishing elements like murumuru seed butter, sunflower oil, or oil shea butter. Also, look for a lip mask that is chemical and cruelty-free.
How often should I use a lip mask?
For best results, we recommend using a lip mask 2-3 times a week.
How often should I use a lip mask?
It depends on your skin type, but generally, it is recommended to use a lip mask two or three times per week. If you have very dry or sensitive lips, it might be best to use it every night before bed.
Do lip masks work immediately?
Most lip masks start working right away, but it is best to give them time to absorb into the skin in order for them to be fully effective. It's also important to note that individual results may vary depending on skin type and how well you follow the instructions provided by your chosen brand.
Final Thoughts
Giving your lips some TLC with a lip mask is a simple yet effective way to care for this delicate part of your face. With so many options available, there's no excuse not to find the perfect lip mask for your needs. Whether you're looking to hydrate, exfoliate, protect, or reduce fine lines and wrinkles, there's a lip mask out there for you. From the Bella Jade Lip Sleeping Mask to StriVectin's Hyaluronic Omega Moisture Lip Mask and Adofect 30 Pieces Collagen Crystal Lip Masks.- each one is designed with powerful ingredients like hyaluronic acid, omega fatty acids, and Bentonite clay for maximum moisture absorption. And if you need any more convincing of how effective these masks are, all it takes is one look through the rave reviews from customers who have experienced firsthand their transformative effects! So don't wait another day - treat yourself (and your lips!) today with an overnight lip mask!
Reviews in this blog post have been edited for clarity and/or length.
Comments