This post may contain affiliate links, please see our privacy policy for details.
Have you ever spent hours perfecting your pout, only to have it smudge or fade away in no time? We feel your pain. Lip pencils are the unsung heroes of the makeup world, and finding the right one can be a game-changer for your lip game. They're essential for defining your lip shape, preventing lipstick bleed, and ensuring that your lip color stays put all day long. But with so many options out there, it can be tough to find that magical lip liner that ticks all the boxes.
Fear not, because we've got your back! After extensive research and trying out countless products, we've compiled a list of the top lip liners that'll keep you smiling all day long – no smudging, no fading, just fabulous lips! So, grab a cup of your favorite beverage, sit back, and get ready to discover the ultimate lip pencils that'll elevate your lip game to a whole new level. Let's dive in!
Why Lip Pencils are a Must-Have in Your Makeup Bag
Lip pencils are an essential tool for any makeup bag for a variety of reasons. Here are some of the main reasons why lip pencils are a must-have in your makeup bag:
Helps Define Lips
Lip pencils help define the shape of your lips and create a clean, precise outline. This can make your lips look more polished and professional.
Increases Longevity of Lipstick
Outlining lips using lip pencil before lipstick helps create a base that can help increase the longevity of your lipstick. It can also help prevent the lipstick from bleeding or feathering.
Allows for Customization
Lip pencils come in a variety of shades and finishes, allowing you to customize your lip color and create your own unique look. You can also use lip pencils to create an ombre effect or add dimension to your lips.
Versatile
Lip pencils can be used in a variety of ways. They can be used to fill in the entire lip for a matte, long-lasting look or just used to outline and define the lips. They can also be used on their own as a lip color.
Overall, lip pencils are a versatile and essential tool for any makeup bag. They can help define your lips, increase the longevity of your lipstick, allow for customization, and be used in a variety of ways.
How to Choose the Perfect Shade of Lip Pencil
Choosing the perfect lip pencil can be a daunting task, but here are some tips to help you find the right one for you:
Consider Your Skin Tone
When choosing a lip pencil, consider your skin tone. If you have a warm skin tone, look for lip pencils with warm undertones, such as peach or coral. If you have a cool skin tone, look for lip pencils with cool undertones, such as pink or berry.
Look for Complementary Colors
Choose a lip pencil that complements the lipstick colors you wear most often. For example, if you wear a lot of red lipsticks, choose a red lip pencil that matches or complements your favorite shade.
Determine Your Desired Finish
Lip pencils come in a variety of finishes, from matte to glossy. Choose a finish that matches your desired lip look. If you prefer a matte look, choose a matte lip pencil, and if you prefer a glossy look, choose a glossy lip pencil.
Test the Pencil
Before purchasing a lip pencil, test it on the back of your hand to ensure the color and texture work for you. Consider how the lip pencil glides on, the pigmentation, and how it feels on your skin.
Consider Your Lip Shape
Choose a lip liner that will help you achieve your desired lip shape. If you want to create fuller lips, choose a lip pencil that is slightly darker than your lipstick and apply it just outside your natural lip line.
Choosing the perfect lip pencil requires considering your skin tone, complementary colors, and desired finish, testing the pencil, and considering your lip shape. Keep these tips in mind when choosing a lip liner, and you'll be on your way to finding the perfect one for you.
RELATED ARTICLE: It's time to gear up for sunshine, good vibes, and the ultimate lip care companion! Our scorching-hot article, The Best Lip Balm with SPF to End Chapped Lips is here to save the day (and your lips). We've rounded up the top SPF lip balms that'll keep your smackers hydrated, happy, and shielded from those sneaky sun rays. Pucker up and enjoy worry-free lip-locking with our expert-approved picks – because lip pencils and sunburn just don't mix!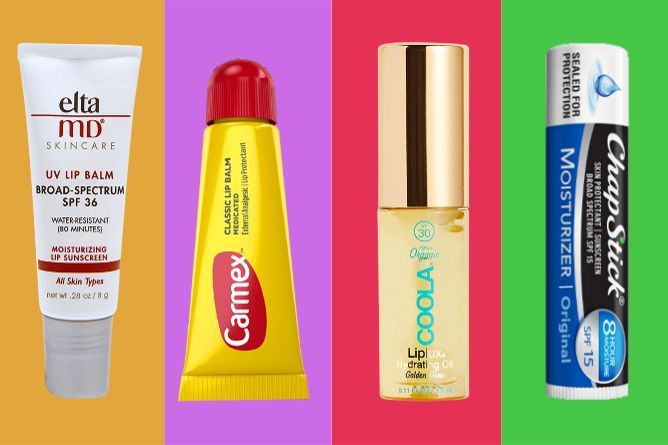 The Top 10 Lip Pencils for Smudge-Free, All-Day Wear Lip Liner
NYX Professional Makeup Slim Lip Pencil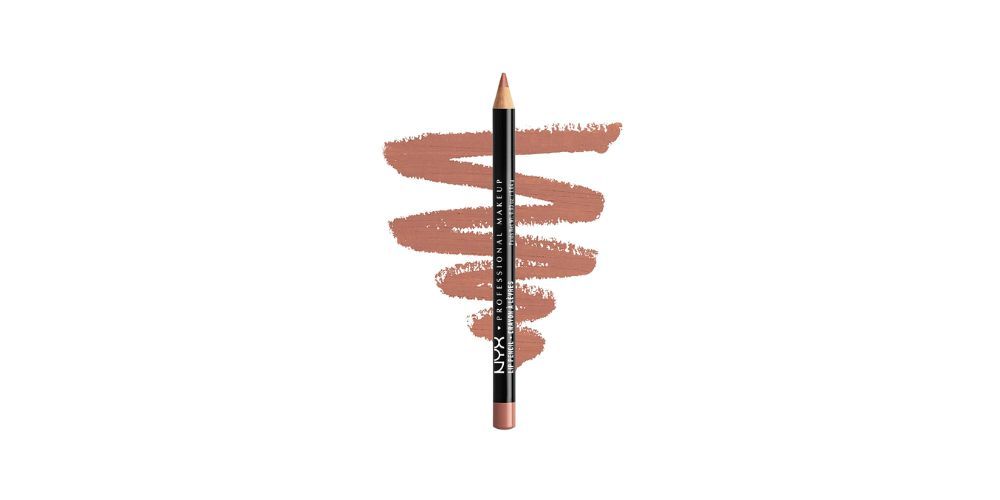 This highly pigmented, slim lip liner effortlessly glides on to define and enhance your natural lip shape. And the best part? This creamy, long-lasting formula is available in a wide range of shades to match every skin tone and preference. And did we mention that it is cruelty and titanium dioxide-free? But don't just take our word for it! With over 24,400 verified five-star ratings and a 4.5-star average, one customer said that this lip liner ' match every skin tone. ' Don't wait any longer, get your hands on this must-have lip pencil today!
Rimmel Exaggerate Lip Liner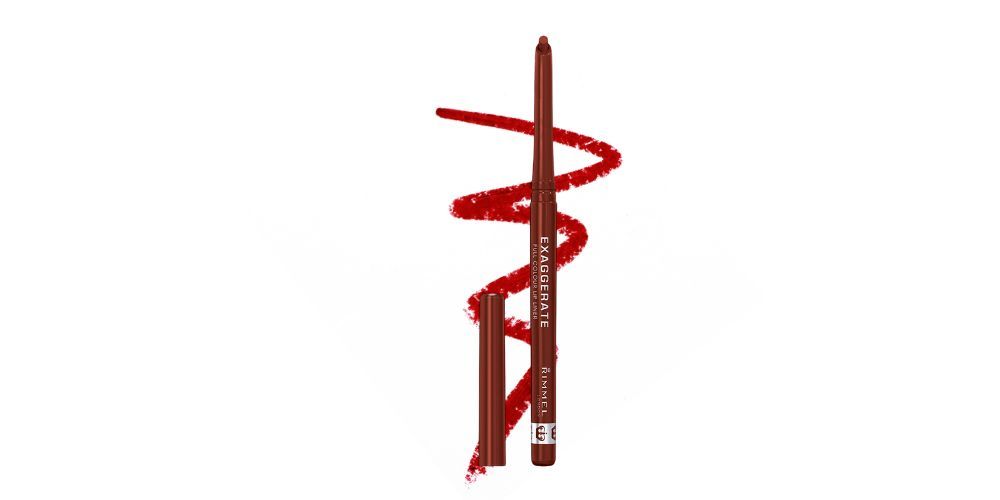 This highly pigmented, automatic lip liner offers the precise application and full lip color you've been looking for. And with its retractable design and built-in sharpener, you'll never have to worry about running out of product or losing your sharp tip. Plus, the smudge-proof and long-lasting formula ensure that your lip look stays put all day long.
With over 3,600 verified five-star ratings and a 4.6-star average, one satisfied customer raves " This is my "go-to" product! I've tried other, pricier lipliners. This one knocks them out of the park! ". So what are you waiting for? Get your hands on Rimmel Exaggerate Lip Liner Epic and elevate your lip game today!
Maybelline Shaping Lip Liner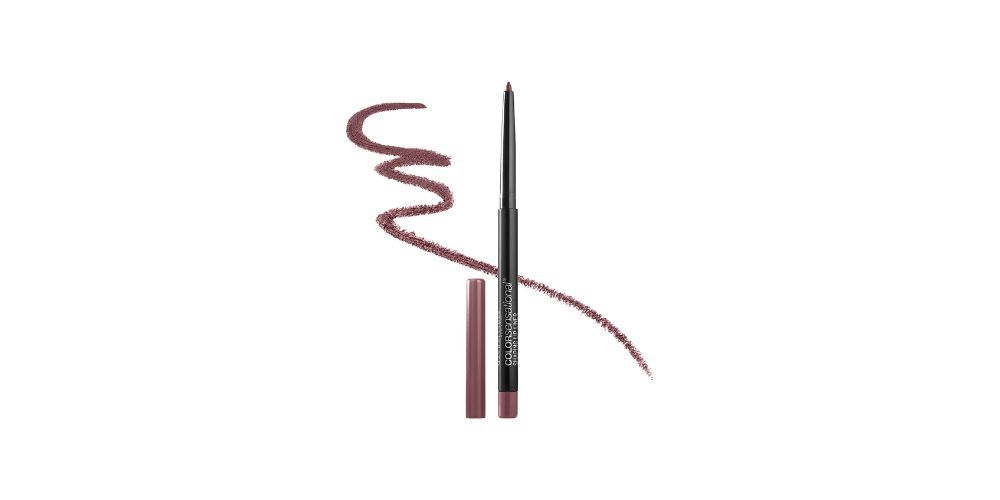 This creamy and smudge-resistant formula glides on effortlessly, giving you a sensational finish every time. With a range of shades to choose from, you're sure to find the perfect match for your lips. And with over 6,700 verified five-star ratings and an impressive 4.4-star average, it's no wonder customers can't stop raving about this must-have beauty product! Try it out for yourself and see why Maybelline is a trusted name in the world of cosmetics.
L'Oreal Color Riche Lip Liner
This luxurious lip pencil is the perfect way to create bold, defined lips that last all day long. With its rich and creamy formula and anti-feathering properties, this lip liner is a must-have for any makeup bag. And with a range of shades to choose from, you're sure to find the perfect match for your skin tone. Best of all, L'Oreal color riche lip liner is infused with nourishing ingredients to keep your lips looking and feeling their best. Don't believe us? - With over 5,200 verified five-star ratings, one customer loved this liner so much that they want to buy another one!
RELATED ARTICLE: Pamper your puckers and unleash the power of hydration, because great lip art starts with a well-cared-for canvas. Pair these miraculous masks with your go-to lip pencils for an unforgettable lip game that's equal parts stunning and nourishing. So, pucker up, buttercup, and give your lips the TLC they deserve – they'll thank you with a softer, smoother smooch!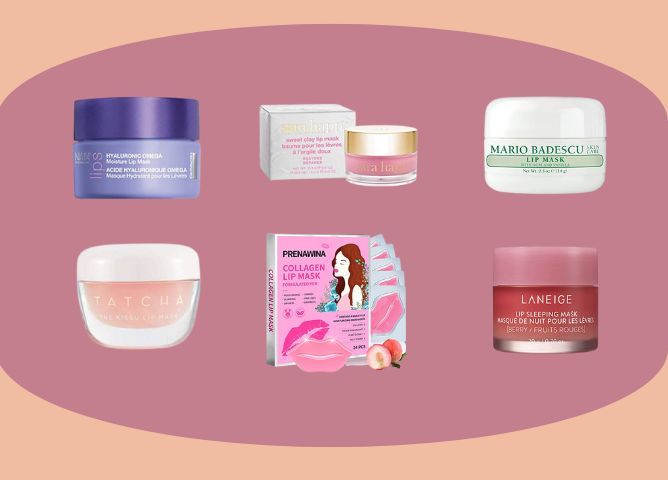 MAC Lip Pencil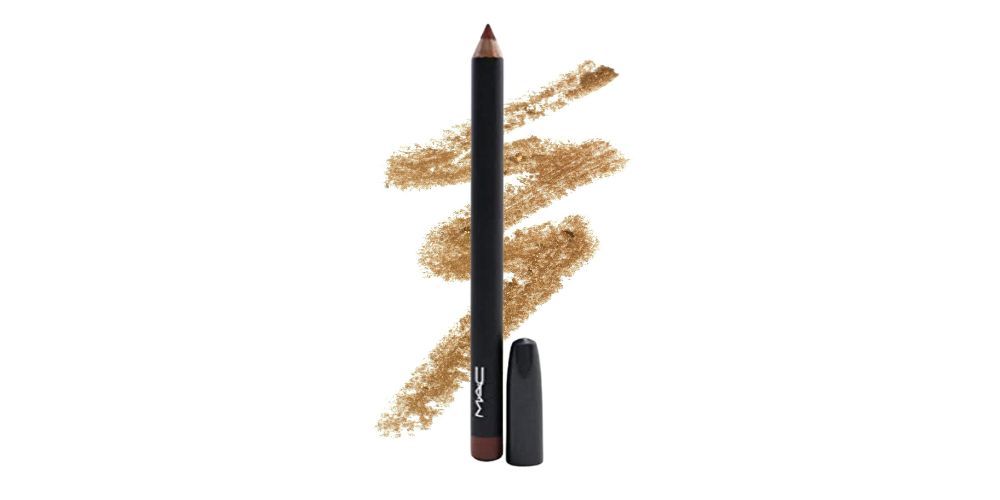 Loved by beauty gurus and makeup artists alike, this one of the best lip liners offers precise application and a smooth, long-lasting finish. With a highly pigmented and blendable formula, MAC lip pencil comes in a variety of shades to suit any skin tone. With a 4.6-star average rating, reviewers are raving about this must-have beauty staple.
Revlon ColorStay Longwear Lip Liner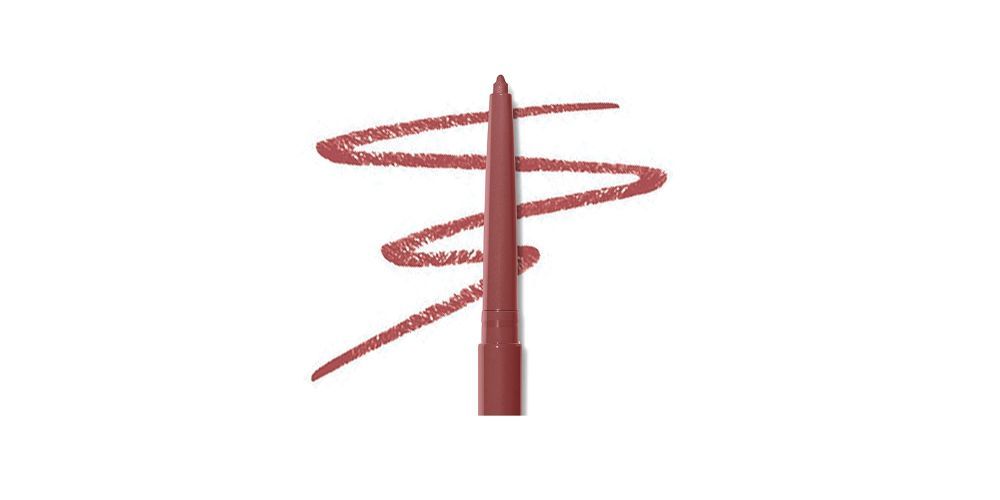 Revlon's Colorstay lip liner not only provides rich and long-lasting color, but also prevents feathering and smudging. Plus, with its waterproof and retractable design, you can take it with you wherever you go. And the best part? It has over 7,700 verified five-star ratings from satisfied customers who can't get enough of its staying power.
Milani Color Statement Lip Liner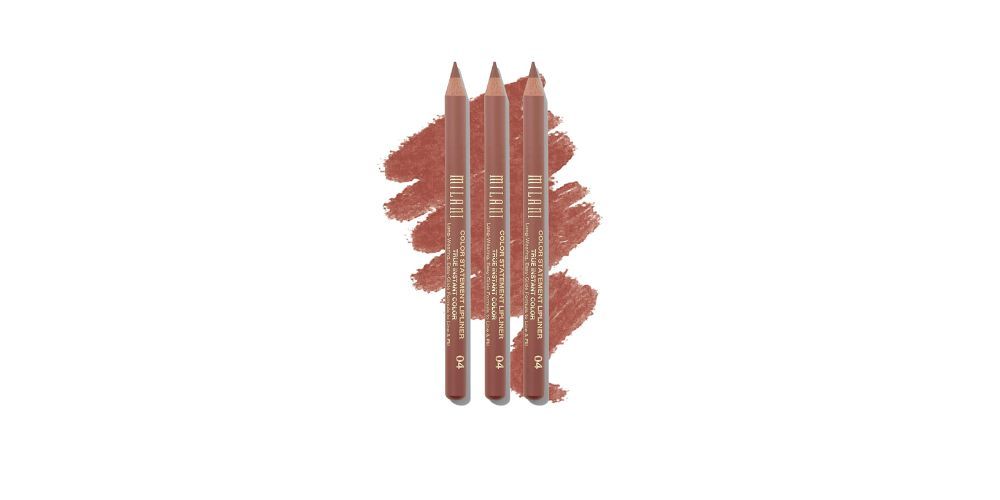 These cruelty-free lip liners are the perfect addition to your makeup collection, offering a highly pigmented, creamy formula that comes in a variety of shades to suit any skin tone or lip color. With their comfortable, long-lasting wear, you'll be able to define, shape, and fill your lips to perfection. And with over 5,400 verified five-star ratings and a 4.5-star average, it's no wonder Milani color statement lip liner has earned so many fans.
RELATED ARTICLES: We've hunted down the top lip plumpers to give your luscious lips a little extra oomph, because who doesn't want a fuller, more fabulous pucker? Combine these plumpers with your favorite lip pencils for a show-stopping smile that'll turn heads and steal hearts. So, get ready to say "hello" to a voluptuous, envy-worthy pout, and "goodbye" to thin-lipped woes!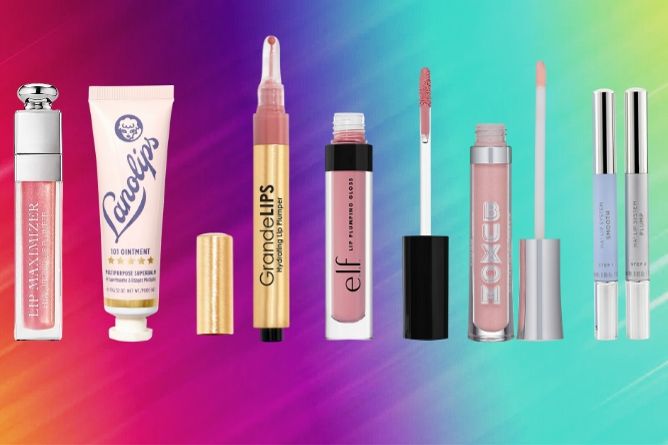 NARS Velvet Matte Lip Pencil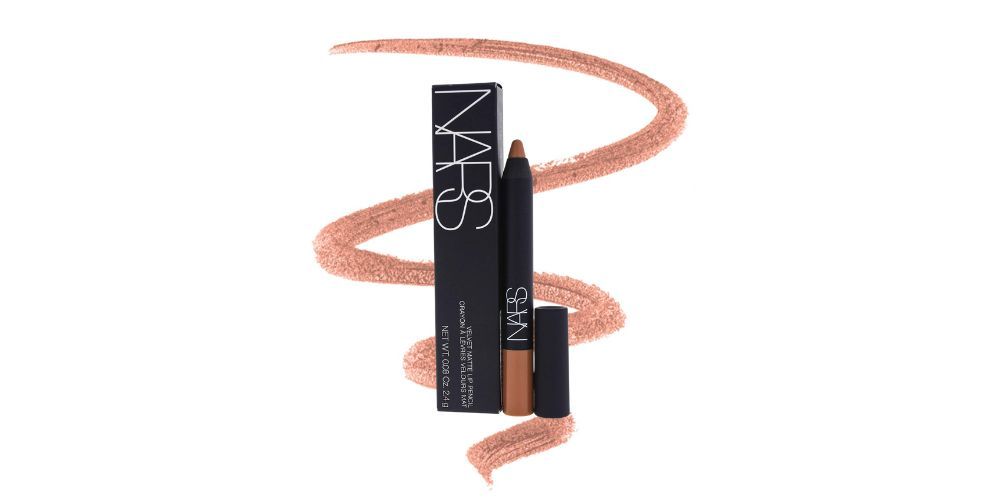 This luxurious twist-up lip pencil delivers the convenience of a pencil with the finish of the lipstick, giving you a velvety matte look that's sure to impress. Highly pigmented and non-drying, NARS velvet matte lip pencil comes in a range of shades that will suit any occasion. Customers are loving how worth the money this lip liner is!
Wet n Wild Perfect Pout Gel Lip Liner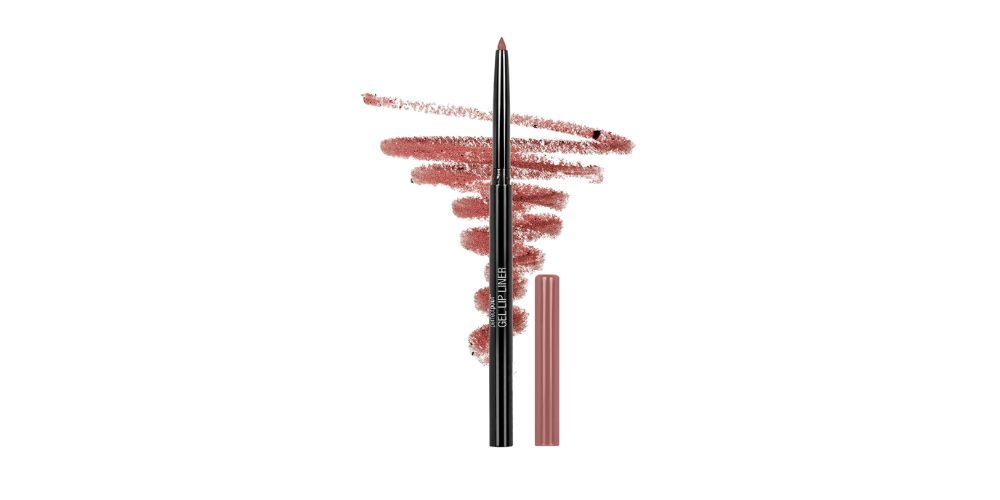 If you are a makeup artist, you'll love this fantastic lip liner that features a gel-based formula that effortlessly glides on your lips for easy application. Not only is it smudge-proof, but it also offers a variety of shades to match any desired look. With more than 1,800 verified five-star reviews and an impressive average rating of 4.4 stars, Wet n Wild perfect pout gel lip liner has developed a dedicated following.
Charlotte Tilbury Lip Cheat Lip Liner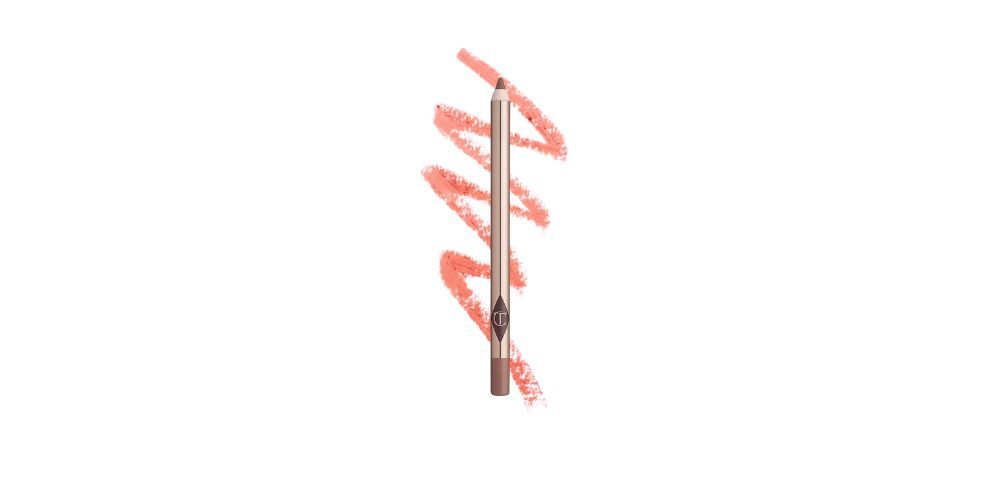 This luxurious lip liner offers more than just a smooth and creamy texture - it's your secret weapon for a plump and perfect pout! With its long-lasting, highly pigmented formula, Charlotte Tilbury lip cheat lip liner will keep your lips looking on-point all day long. Available in a range of stunning shades, it's no wonder why users can't get enough of this high-end lip pencil, with a 4.8-star average rating.
RELATED ARTICLE: Want to know the secret to a flawless lip product application? We've got you covered with a smooch-worthy article all about the best lip scrubs out there.  Check out 15 Best Lip Scrubs for Flawless Lipstick Application! and embrace your inner lip artist.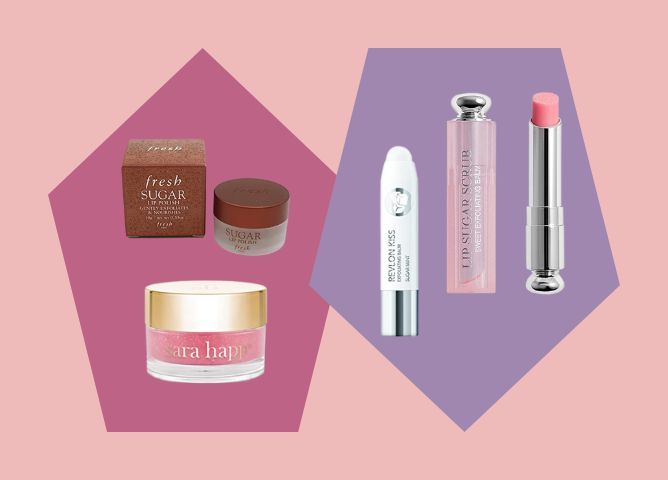 How to use lip liner pencil?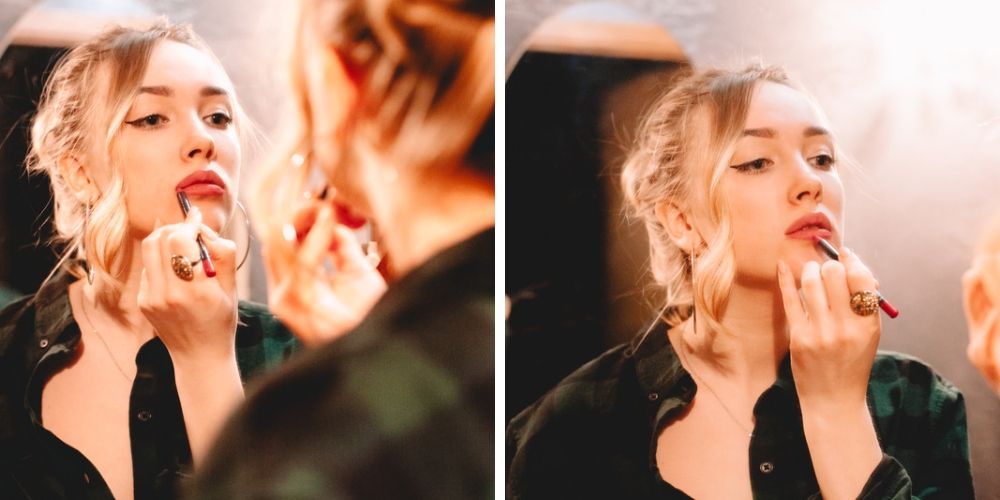 Here are some expert tips for perfect lip pencil application:
Start with clean, moisturized lips: Before applying lip pencil, make sure your lips are clean and free of any lip balm, lipstick or residue. Apply a thin layer of lip balm or moisturizer to hydrate your lips and prevent the pencil from dragging.
Choose the right shade: To achieve a natural look, choose a lip pencil that is similar to your natural lip color. For a more dramatic effect, choose a shade that complements your lipstick.
Sharpen your pencil: Always sharpen your lip pencil before application to get a precise line. Blunt pencils can make it difficult to achieve a defined lip line.
Draw the shape of your lips: Use the lip pencil to outline the natural shape of your lips. Start at the cupid's bow and work your way down to the corners of your mouth. For a fuller look, slightly overdraw the lip line.
Fill in your lips: After outlining your lips, fill in the rest of your lips with the pencil to create a base for your lipstick. This will help your lipstick last longer and prevent it from bleeding.
Blend the edges: Use a lip brush or your finger to blend the edges of the lip pencil for a seamless finish.
Set your lipstick: After applying your lipstick, use a tissue to blot your lips and set the color. This will prevent your lipstick from smudging or transferring onto your teeth.
Remember, practice makes perfect! Don't be afraid to experiment with different lip pencil shades and techniques to find what works best for you.
Lip Pencil Pairings: Matching with Your Favorite Lipsticks
Red lipstick
For a classic red lip, pair it with a red lip pencil that matches the undertones of your lipstick. If your lipstick has cool undertones, go for a blue-based red pencil. For warm undertones, opt for an orange-based red pencil.
Nude lipstick
To achieve a natural look, choose a nude lip pencil that is one shade darker than your lipstick. This will add definition to your lips without looking too harsh.
Pink lipstick
For a feminine look, pair your pink lipstick with a pink lip pencil that is one shade darker. This will help to define your lips and make the color last longer.
Berry lipstick
For a bold look, pair your berry lipstick with a deep burgundy lip pencil. This will create a dramatic effect and help to prevent your lipstick from bleeding.
Plum lipstick
For a dark and sultry look, pair your plum lipstick with a deep purple or blackberry lip pencil. This will add depth to your lips and help to create a defined lip line.
Lip Pencils FAQ
What is the purpose of lip liner?
Lip liners serve as a cosmetic tool for outlining and defining the lips, which results in a refined and well-structured appearance. They help prevent lipstick from feathering or bleeding beyond the lip line, ensuring a precise and polished look. Furthermore, lip liners can be employed to modify the shape of one's lips, creating a fuller or more voluminous effect.
Is it possible to use lip liner as lipstick?
Indeed, many makeup professionals and enthusiasts opt for lip liner as an all-encompassing lip color. When used as a base, lip liners offer a long-lasting, matte finish suitable for individuals seeking a subtle and natural appearance. Additionally, utilizing lip liner as lipstick can effectively prevent the lip color from fading or smudging throughout the day.
How should one sharpen a lip liner?
To sharpen a lip liner, it is necessary to use a sharpener specifically designed for lip pencils, as standard pencil sharpeners may be unsuitable due to the softer texture of lip pencils. To properly sharpen your lip liner, adhere to the following steps:
a. Clean the sharpener to eliminate any residue from prior sharpening. b. Place the lip pencil into the sharpener, ensuring correct alignment. c. Rotate the lip pencil clockwise, maintaining a steady hold on the sharpener. d. After achieving a pointed tip, remove the pencil and clear away any remaining shavings.
It is crucial to sharpen the lip pencil before each use for maintaining a precise and defined lip line.
How can one sharpen a lip pencil without a sharpener?
In the absence of a lip pencil sharpener, alternative methods may be employed:
a. Utilize a clean knife or pair of scissors to carefully remove the outer casing and expose the lip liner. Exercise caution and patience to prevent excessive product removal or accidental injury.
b. If a clean nail file or fine-grit sandpaper is available, gently rub the lip pencil tip against it to form a point. Although this method may not yield as sharp a point as a designated sharpener, it is a viable alternative in urgent situations
What are the primary applications of lip liners?
Lip liner is a multifaceted product with numerous applications, including:
a. Outlining and defining the lips for a refined appearance
b. Preventing lipstick from feathering or bleeding outside the lip line
c. Adjusting the shape of the lips for a more symmetrical or fuller effect
d. Establishing a long-lasting foundation for lipstick or lip gloss e. Serving as an all-over lip color, resulting in a matte, natural finish
What lip liner lasts the longest?
Long-lasting lip liners typically come in the form of waterproof or smudge-proof formulas. While the longevity of a lip liner can vary depending on the brand and individual factors, some popular options with long-wearing reputations include the Urban Decay 24/7 Glide-On Lip Pencil and the Make Up For Ever Aqua Lip.
How to match lip liner and lipstick?
To match lip liner and lipstick, choose a lip liner color that either matches your lipstick exactly or is one shade lighter. This will ensure a seamless and natural-looking transition between the liner and the lipstick.
RELATED ARTICLE: If you're looking for a low-maintenance, all-in-one lip solution that packs a punch, we've got just the thing for you. Tinted lip balms are the perfect blend of color, care, and convenience – and we've rounded up the crème de la crème in our delightful article, 13 Tinted Lip Balms That Are Pure Magic For Your Lips and Your Look. From subtle sheers to bold bursts of pigment, our comprehensive list will have your lips feeling nourished and looking fabulously tinted in no time. So, put those lip pencils on pause and pucker up with a tinted balm for those days when you want a splash of color without the fuss!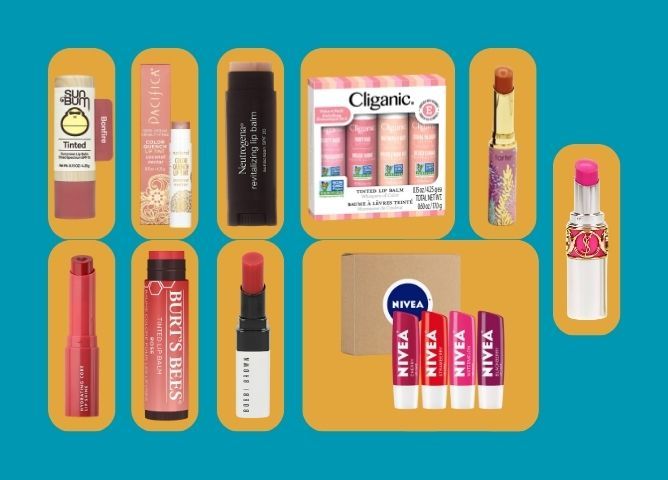 Final Thoughts
Lip pencils are an essential beauty product for anyone who wants to achieve a defined and long-lasting lip look. With so many options available, it can be overwhelming to choose the right one. However, by investing in a good quality lip pencil, you can ensure that your lips stay looking fabulous all day long without smudging or fading.
From the classic red to the natural nude shades, there are plenty of lip pencil colors to choose from to match your favorite lipsticks or lip glosses. In this article, we have highlighted the top 10 lip pencils that are guaranteed to keep you smiling all day long. Whether you prefer matte or glossy finishes, there is a lip pencil for everyone.
Don't be afraid to experiment with different lip pencils and techniques to find the perfect pout for you. Lip pencils can be used alone as a lip color or paired with lipstick for added definition and staying power.
Reviews in this blog post have been edited for clarity and/or length.
Other Posts You May Like
We've curated a dazzling array of lippie essentials – from classic lip pencils to innovative lip treatments – that'll have your pout primped and primed for any occasion. So, whether you're a lipstick lover, a gloss guru, or a balm buff, we've got something for everyone. Pucker up and prepare to fall head over heels for these lip-smacking must-haves that'll take your beauty game to the next level!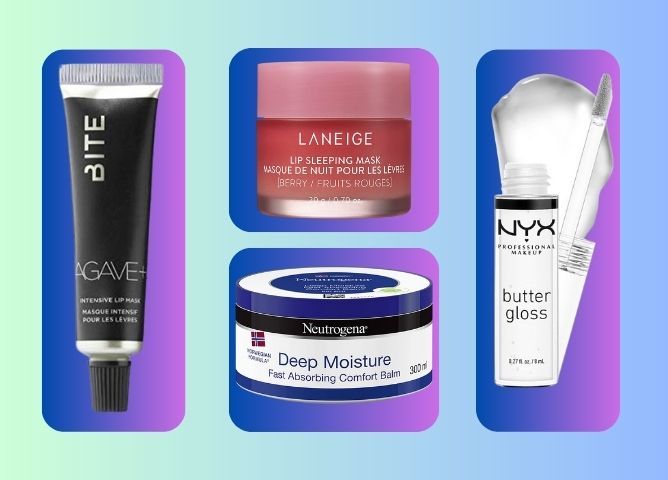 While you're discovering our top 10 lip pencils for a fabulous, smudge-free smile, be sure to check out our other fantastic articles on CatchyShopper.com. We've got you covered with a range of beauty products, Mother's Day gifts for daughters, body care essentials, swimming accessories, and even simple recipes for homemade body wash. Plus, don't miss our workout accessories, travel-sized beauty products, face oils, and our much-loved selection of spring purses to keep you stylish and radiant all year round!
Comments