This post may contain affiliate links, please see our privacy policy for details.
Feeling run down or just looking for a health boost? Look no further than the newest trend in prebiotic sodas. Drinking these trendy fizzy drinks could be just the remedy you need to improve digestion, strengthen your immune system and support overall healthy gut function. It may come as a surprise that even a beverage can be part of improving your health, but here's what you need to know about prebiotic sodas.
What are Probiotics and What is a Prebiotic Soda?
Probiotics are live microorganisms that are similar to the beneficial bacteria found naturally in the human gut. They help to maintain a healthy balance of gut flora, which is crucial for overall health and well-being. Probiotics are often referred to as "friendly" or "good" bacteria, and they can be consumed in the form of supplements or fermented foods, like yogurt, and fermented drinks, such as kefir.
Prebiotic soda, on the other hand, is a type of soda that contains prebiotics, which are non-digestible food ingredients that stimulate the growth and activity of beneficial microorganisms in the gut, such as probiotics. Prebiotics serves as a source of food for the probiotics, helping to promote the growth and health of these friendly bacteria in the gut. Some popular ingredients used as prebiotics in soda include inulin, oligofructose, and polydextrose.
In addition to providing us with beneficial microbes, prebiotic soda also supplies us with soluble fiber that acts as food for your gut bacteria. This helps create an environment where healthy bacteria can thrive and maintain order within the digestive system. Prebiotic soda also offers real health benefits including improved digestion and regularity, better nutrient absorption, increased energy levels, reduced hunger cravings, and improved mental clarity.
Health Benefits of Prebiotic Sodas
Prebiotic soda is a relatively new addition to the beverage industry, but it has quickly gained popularity among health-conscious individuals. Unlike traditional sodas, prebiotic soda is made with natural ingredients that provide numerous health benefits. Here are the main benefits:
Reduced Risk of Chronic Health Issues
The improved digestion and metabolism that result from consuming prebiotic sodas can also help reduce the risk of chronic health issues, such as obesity, diabetes, and cardiovascular disease.
Improved Immunity
Studies have shown that a healthy balance of gut flora is linked to a stronger immune system, and consuming prebiotic sodas can help support this balance.
Supplementation of Dietary Fiber
Prebiotic sodas are also a good source of dietary fiber, which is an essential nutrient for maintaining digestive health. Dietary fiber helps regulate bowel movements and promotes feelings of fullness, which can aid in weight management.
Types of Prebiotic Sodas
Natural Sodas: These are made from natural sources like fruits and vegetables, which contain prebiotics that helps improve digestion and promote gut health.
Organic Sodas: These are made from organic sources such as grains or plant extracts, and have been tested for safety and efficacy.
Commercial Sodas: These are typically made with artificial sweeteners or preservatives, so be sure to read labels carefully before making a purchase.
Tips for Choosing and Getting The Most From Prebiotic Sodas
Read Labels - Be sure to check labels carefully when choosing prebiotic sodas to ensure they don't contain any artificial sweeteners or preservatives that may counteract their positive effects on digestion or metabolism.
Make Sure They Contain Whole Foods Sources - Many commercial varieties add processed ingredients that don't provide any nutritional value or long-term health benefits, look for brands that use whole foods as their source of prebiotics whenever possible!
Drink in Moderation - While prebiotic sodas can be a great addition to your diet, always remember that moderation is key – too much can lead to negative side effects such as gas and bloating!
Our Favorite Prebiotic Sodas to Try
Prebiotic sodas offer a world of possibilities when it comes to improving your digestive health and increasing your nutrient absorption. With so many brands and flavors on the market, it can be overwhelming to choose just one. That's why we've put together a list of our favorite prebiotic sodas for you to try. From fruity to fizzy, these drinks are sure to satisfy your taste buds and support your health at the same time. So grab a glass and join us on a journey to discover the best prebiotic sodas out there!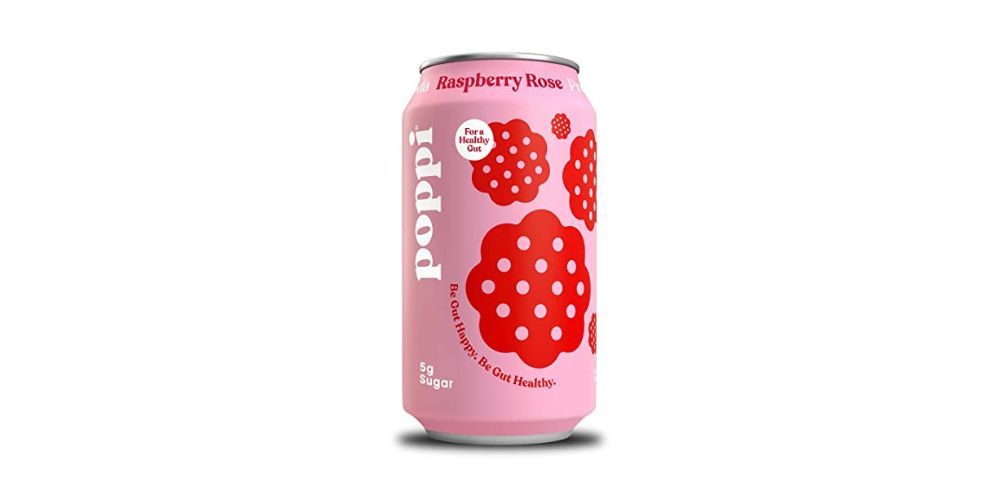 It's low in calories, low in sugar, and chock full of gut health and immunity benefits. Enjoy the sweet and tart flavor of raspberry rose without any guilt!
Poppi Prebiotic Soda is the perfect solution for those who want to stay healthy and refreshed while enjoying delicious drinks. Made with natural ingredients such as apple cider vinegar, and real fruit juices. These ingredients will keep your gut happy, your immune system healthy and your skin glowing.
Poppi contains 5g of sugar or less, and 20 calories or less per can. The ACV is in "stealth mode," so all you taste is pure poppi flavor. It's the perfect drink for any time of day, whether you're on-the-go, at lunch, or just looking for an afternoon pick-me-up.
This drink is perfect for those with dietary restrictions as it is fat-free, gluten-free, non-GMO, and vegan. You can choose from 7 super delicious flavors, each of which is sure to tantalize your taste buds. Whether you're a fan of fruity flavors or prefer something more bold, Poppi has something for everyone.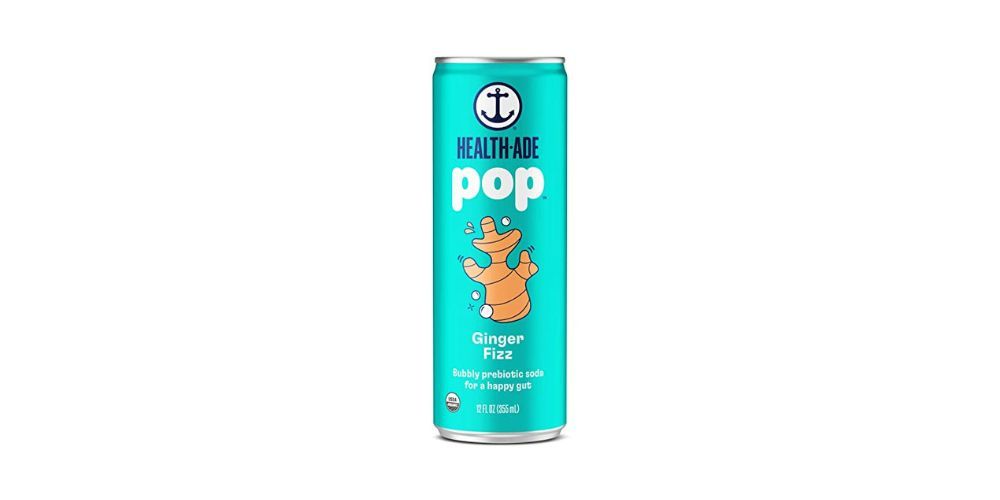 Health-Ade Pop Soda is another perfect drink for those who want to take care of their gut health while enjoying a delicious and refreshing beverage. It's packed with plant-based prebiotics and fiber, which work together to improve and balance your gut health. This is a smarter soda alternative that provides the benefits of fruits and vegetables in a convenient can.
One of the best things about Health-Ade Pop is that it contains genuinely real ingredients. There are no fake flavors, colors, or sweeteners in this drink - only real fruit, real flavor, and real natural sugar. It's a refreshing change from all the artificial drinks on the market.
In addition to its gut-healthy benefits, Health-Ade Pop is also loaded with natural antioxidants that work to detoxify and reduce inflammation. It contains healthy acids and antioxidants from ingredients like cranberries and agave plant fiber. And with 6g of natural sugar or less in each can, you won't have to worry about a sugar crash after drinking it.
Health-Ade Pop is available in a variety of flavors, all made with organic superfood ingredients. Each pack includes 12 cans, each filled with 12oz of slightly sweet sparkling goodness. And the best part? It's certified organic!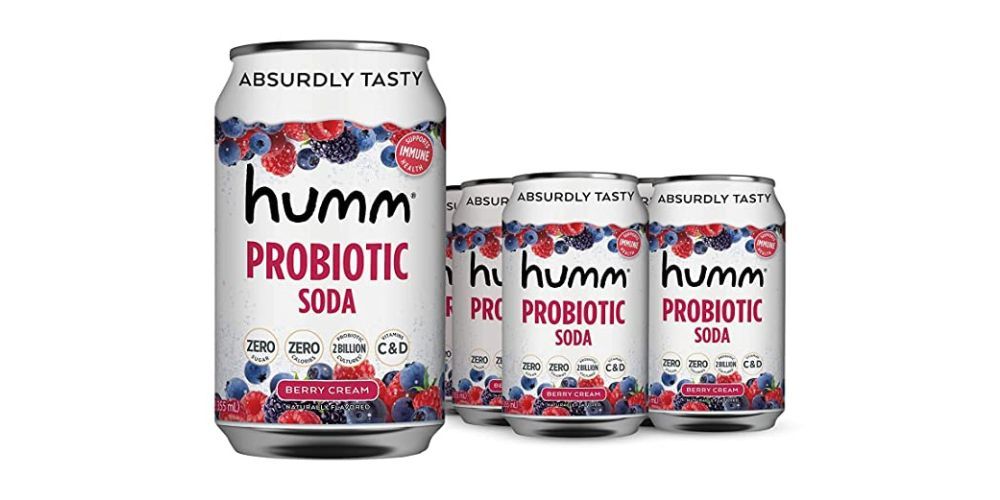 Humm Sparkling Probiotic Soda is a game-changer for anyone who wants to enjoy a delicious and healthy soda alternative. With 5 billion probiotics in every can, this soda guarantees a balanced and healthy gut microbiome. The main goal of probiotics is to fight off bad bacteria that can cause sickness and this soda delivers that and more!
Not only does it pack a punch with its probiotics, it also contains essential vitamins like B12, C, and D to boost energy and overall wellness. This is the perfect solution for those who want to enjoy a soda without having to worry about added sugar, calories, artificial sweeteners, and flavors. Humm Sparkling Probiotic Soda is a zero-guilt drink that is perfect for anyone on a diet. Whether you follow a plant-based, keto, or gluten-free diet, this soda will fit right in and taste amazing.
One of the best things about this soda is its shelf stability. No refrigeration is needed, which means you can take it with you wherever you go. Enjoy a healthy and delicious soda on the go, at work, or at home.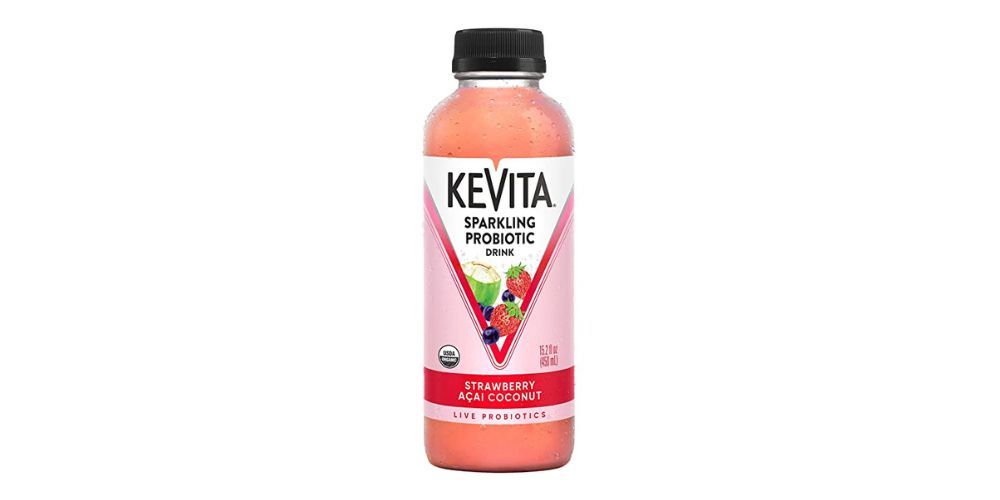 KeVita Sparkling Probiotic Drink is the perfect solution for anyone looking for a light, refreshing, and healthy alternative to their daily beverage routine. With billions of live probiotics and low calories, this drink is not only delicious, but also provides a multitude of benefits for your gut health.
The light carbonation and blissfully sweet flavor make this drink a delightful treat for any time of day. And because it is USDA-certified organic, non-GMO Project verified, non-dairy, kosher, gluten-free, and caffeine-free, it caters to a wide range of dietary restrictions and preferences.
The proprietary water kefir culture and unique brewing techniques used in the production of KeVita give the drink a smooth, invigorating taste that is unmatched by other probiotic drinks on the market. And with its high standards and commitment to using the finest ingredients, you can be sure that every bottle of KeVita holds up to the brand's promise of quality.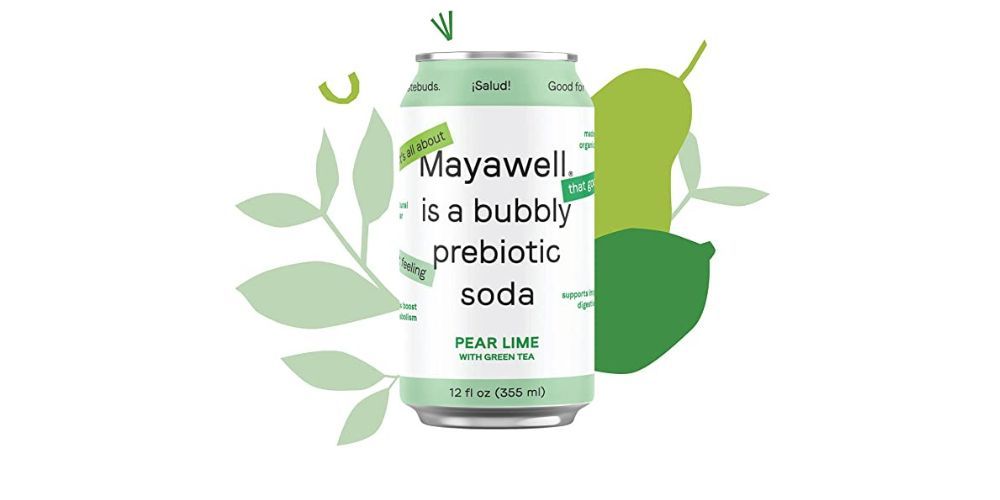 Mayawell Bubbly Prebiotic Soda is the perfect choice for those who want to enjoy a delicious and healthy soda alternative. With 5g of prebiotic fiber from organic agave and 100% natural flavors and botanical extracts, including green tea extract, Mayawell prebiotic soda provides antioxidants and boosts metabolism. It is perfect for any occasion, whether it's enjoyed straight from the can, as a mocktail, or mixed with your favorite mezcal.
Mayawell prebiotic soda is a healthy soda alternative that does not compromise on taste. It is naturally sweetened with no refined sugar and contains only 40 calories and 4g of sugar per can. It is also vegan, gluten-free, paleo, and keto-friendly, making it a functional beverage for everyone to enjoy.
In addition to its delicious taste and health benefits, Mayawell prebiotic soda also supports indigenous communities in Jalisco and Oaxaca, Mexico. The company works closely with local and indigenous communities to source the purest organic agave, while providing commercial opportunities and supporting social impact initiatives for the men and women in these communities.
Final Thoughts
Prebiotic soda is the best alternative for those who are health-conscious and still want to enjoy the flavor of the soda. It is made from natural ingredients such as apple cider vinegar, seltzer water, and fruit juice, which not only provide a refreshing taste but also support gut health and immunity. With its growing popularity, the market offers a wide range of brands and flavors to choose from, making it easy to find the most suitable prebiotic soda for you. So ditch the unhealthy traditional soda and opt for the healthier and tastier option with prebiotic sodas.
Reviews in this blog post have been edited for clarity and/or length.
Comments