This post may contain affiliate links, please see our privacy policy for details.
Have you ever wondered what the hype surrounding hyaluronic acid (HA) is all about? HA has become a buzzword in the skincare world - and for good reason! In this article, we'll explore the science behind this magical ingredient, its origins, its uses, and much more. A Newbie's Guide To Understanding The Magic Behind Pure Hyaluronic Acid Serum is here to provide an introduction to this incredible product and show why you should be adding it to your beauty routine!
What is Hyaluronic Acid Serum?
The hyaluronic acid serum is a popular skincare ingredient that has recently seen a surge in popularity thanks to its numerous skin benefits. But what exactly is this buzzy beauty product, and why should you add it to your routine? In this post, we'll take a deep dive into hyaluronic acid serum and all the amazing ways it can help improve your complexion!
The Origin of Hyaluronic Acid
HA was first discovered in 1934 by German scientist Karl Meyer while studying rooster combs. He identified HA as an integral part of their makeup – and eventually, researchers began to uncover the multifaceted benefits of this incredible compound! But it wasn't until decades later that scientists finally developed ways to extract and manufacture HA artificially – allowing it to be used commercially as a health supplement or as part of skincare formulas.
Benefits of Hyaluronic Acid Serum
The main benefit of applying hyaluronic acid serum directly to the skin is hydration. By locking moisture into the deeper layers of your complexion, HA can help reduce wrinkles caused by dehydration and give you glowing skin without any heavy creams or lotions.
Besides hydration, some experts report that using hyaluronic acid may also provide antioxidant protection against environmental stressors such as pollution and UV rays. These effects may not be scientifically proven yet but initial research does look promising!
On top of providing immediate results with improved hydration levels and reduced wrinkles, regular use of hyaluronic acid can also have long-term anti-aging benefits. Studies suggest that continuous application over time may help increase collagen production—keeping your complexion looking youthful even after years of use!
Tips for Getting Started With Hyaluronic Acid Serum
If you're new to using hyaluronic acid serum there are a few tips you should keep in mind:
Start Slow - If you've never used facial skincare products before start off slowly with just one product at first
Don't Forget SPF - Always remember to apply sunscreen after applying hyaluronic acid serum as it won't provide adequate protection from UV rays itself
Let It Sink In - Give each layer time to sink into your complexion before adding another so that each layer can fully absorb into your skin
All in all, incorporating a hyaluronic acid serum into your routine can provide numerous benefits for both short-term results such as increased hydration and improved texture as well as long-term anti-aging effects with increased collagen production!
How to Choose the Best Hyaluronic Acid Serums
If you're looking for an extra boost of hydration and a youthful glow, a hyaluronic acid serum is your best bet! Hyaluronic acid (HA) is a naturally occurring substance in the body that helps provide moisture and cushioning to joints and skin. It's become increasingly popular in skincare products due to its powerful moisturizing capabilities and ability to help reduce wrinkles. But with so many different HA serums on the market, how do you know which one is right for you?
Factors to Consider Before Choosing an HA Serum
Before investing in an HA serum, take a few moments to consider what types of ingredients will benefit your skin type and needs. Here are some factors to keep in mind:
Skin type: You want to choose an HA serum specifically formulated for your skin type – whether it's dry, oily, combination, or sensitive. Pay close attention to labels and look out for what other ingredients are included as they could have a positive or negative effect on your skin.
Moisture level: If you have dry skin, then you'll want a hydrating formula that can help your skin retain more water. On the other hand, if you have oily skin then you may need something lighter that won't feel too heavy on your face. Make sure you check out reviews online so you can get a better understanding of how each product works before making a purchase!
Consistency: Some HA serums have a thicker consistency while others have thinner formulas. You want something that feels lightweight but won't be too runny or greasy on your face either! Take some time to compare different textures before deciding which one looks like it would be best suited for your needs.
Our Favorite Pure Hyaluronic Acid Serums
Here's our list of the top 5 hyaluronic acid serums available today: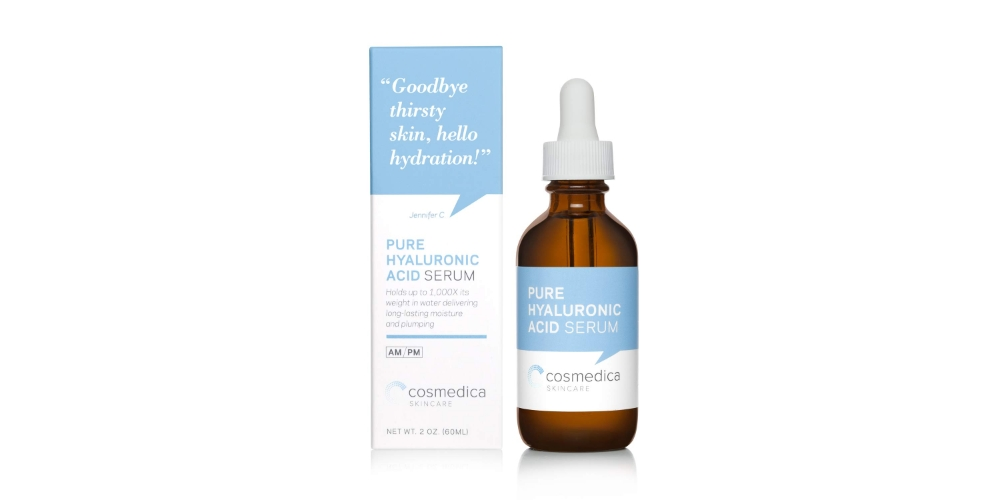 If you're searching for an effective and gentle skincare solution, then Cosmedica Skincare Pure Hyaluronic Acid Serum is a perfect choice! From improving skin texture and brightness to providing anti-aging properties that fill in and diminish the appearance of fine lines and wrinkles, this facial moisturizer helps you achieve visibly plumper, softer, and smoother skin.
Not only that, but this 100 % pure hyaluronic acid serum formula is also suitable for all skin types – including those with sensitive skin – as it's free from parabens, oil, dyes, fragrances, or fillers. And best of all, it helps to protect your skin's barrier against external damage while maintaining its natural balance.
As part of a good skincare regime routine, be sure to incorporate a few drops of this serum each day and witness the incredible transformation! With regular use of Cosmedica Skincare Pure Hyaluronic Acid Serum, you'll soon become the proud owner of a brighter and more youthful complexion!
InstaSkincare Pure Hyaluronic Acid Serum is an all-natural serum infused with hyaluronic acid, which helps to hydrate and nourish the skin making it smoother.
Aside from its amazing hydrating benefits, this serum is also Paraben and Fragrance-Free, meaning it's suitable for all skin types. Whether you're looking for an AM or PM boost to your skincare routine, this product is a great choice! With regular use, you'll be well on your way to achieving brighter and softer skin.
So if you're looking to add an effective yet gentle serum to your daily skincare routine, be sure to try InstaSkincare Pure Hyaluronic Acid Serum today!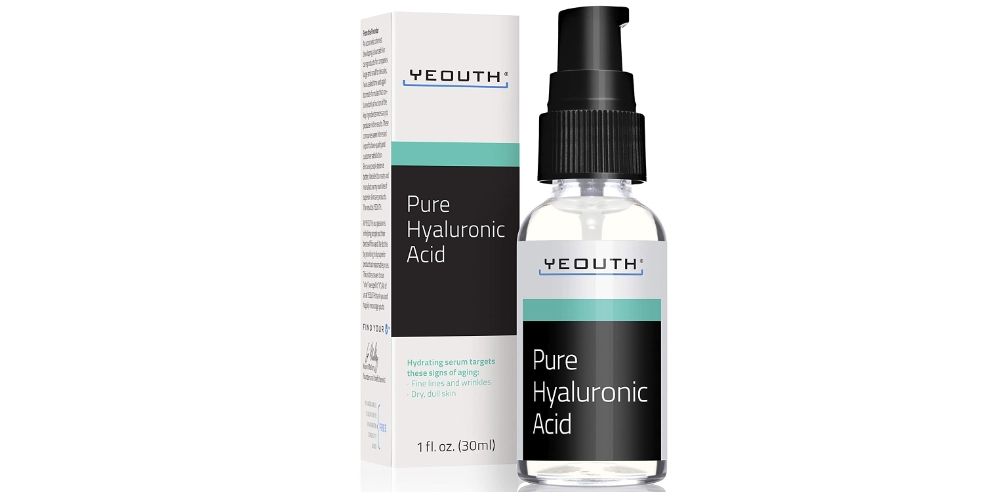 If you're looking for an effective skincare solution that caters to all skin types, Yeouth Pure Hyaluronic Acid Serum is a perfect choice! This lightweight and fast-absorbing serum help to lock in moisture, reduce fine lines and wrinkles, improve skin tone and texture, as well as help with skin suppleness and firmness.
We also love that this serum is natural, paraben-free, dermatologist tested, and Made in the USA. Plus it's great to use alongside other skin care products – like Vitamin C serum during the day or Retinol serum at night – for optimum results!
So if you're looking to add an intensive hydrating serum to your skin care routine, look no further than Yeouth Pure Hyaluronic Acid Serum. With regular use of this product, you can say goodbye to dry and dull skin while saying hello to a more youthful-looking complexion!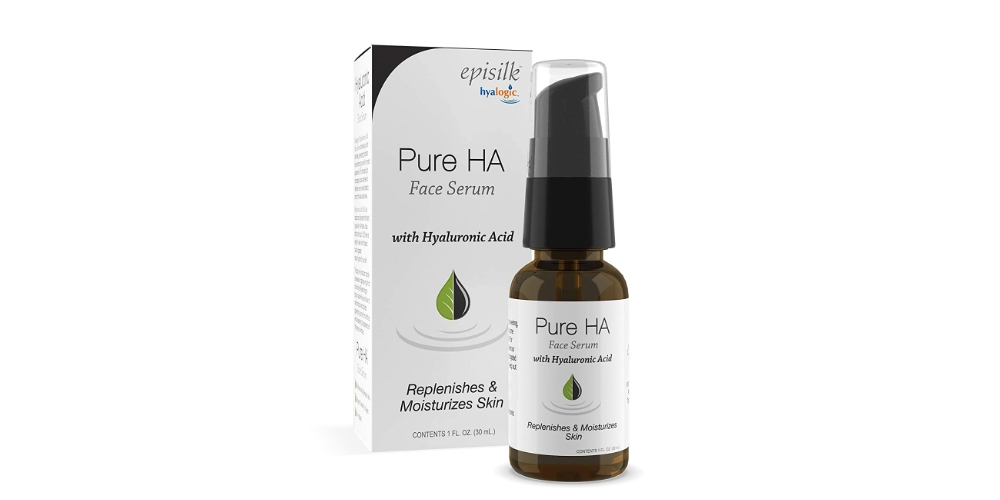 Hyalogic Pure Hyaluronic Acid Serum is made with a scientifically-crafted formula containing pure concentrate hyaluronic acid that can hold up to 1000x its weight in water, this non-greasy serum will nourish even the most parched of skin cells.
Whether it's for use at night or on long flights when traveling abroad, give yourself an emergency moisture boost anywhere you go – because why should skincare be limited by location? Add some youth into your routine today with a little help from this premium skincare product.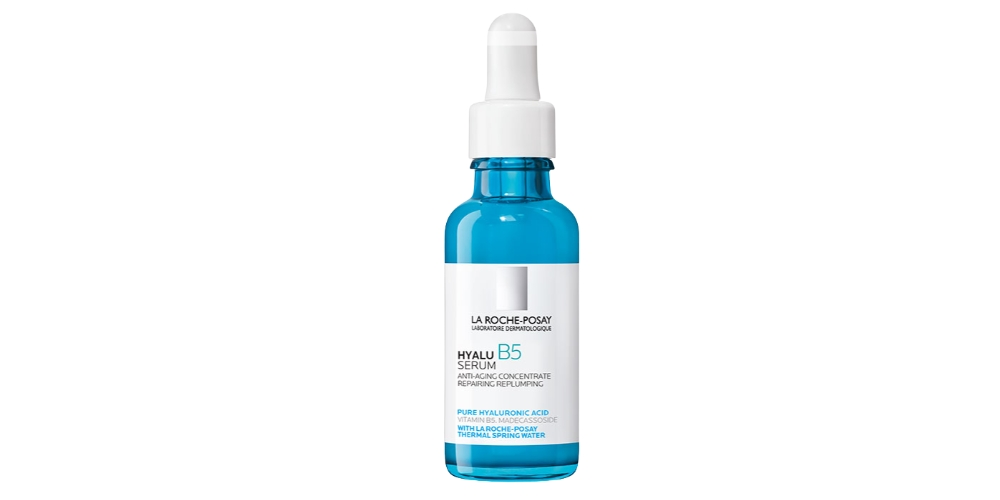 La Roche-Posay Hyalu B5 Pure Hyaluronic Acid Serum is formulated with pure hyaluronic acid, madecassoside and Vitamin B5 work together to help repair and re-plump skin in just four hours.
The rich serum texture glides on the skin smoothly and leaves the skin feeling plump to the touch. With regular use, your skin will be more hydrated and visibly plumped, thanks to this formula's ability to lock in moisture and help strengthen the natural aspects of your skin barrier.
What's more, this allergy-tested formula is both fragrance and hypoallergenic – so it's great even if you have sensitive skin. If you're looking for a serum that can provide deeper hydration while giving you a more youthful complexion, La Roche-Posay Hyalu B5 Pure Hyaluronic Acid Serum is a perfect choice!
Pure Hyaluronic Acid Serums FAQ
Here are some of the most frequently asked questions about pure hyaluronic acid serums:
Is pure hyaluronic acid serum good?
The pure hyaluronic acid serum is a great choice for those looking for added hydration and anti-aging benefits. It helps to replenish moisture in the skin, improve texture, reduce wrinkles and increase firmness. The lightweight formula is suitable for all skin types – from dry to oily – as long as they are gentle enough not to irritate sensitive skin. Plus, it has been found to be safe and effective when used correctly as part of an appropriate skincare routine. However, patch test each product before using it on your face just in case there might be any allergic reaction.
Can you put 100% pure hyaluronic acid on your face?
Yes, you can apply 100% pure hyaluronic acid to your face. This powerful ingredient is a naturally-occurring polysaccharide found in the human body which consists of repeating units of amino acids. When applied topically, it helps to maintain skin hydration and elasticity, reducing wrinkles and fine lines. It also has antioxidant properties that help to protect the skin from environmental damage. Because of these beneficial effects, it's an excellent addition to any skincare routine!
Is there a downside to hyaluronic acid?
While hyaluronic acid offers many beneficial effects for the skin, it can also have some drawbacks. The most common issue is that it may cause breakouts and irritation in individuals with acne-prone skin. Those with sensitive skin should always patch test any product before applying to their face, as hyaluronic acid can be too harsh for certain complexions. It's best to start off by using just a small amount of the serum, then gradually increasing the amount until you find your perfect balance.
What are the disadvantages of hyaluronic acid?
While hyaluronic acid is beneficial for the skin, there are some disadvantages that should be taken into account. It can be too strong for those with sensitive or acne-prone skin, leading to breakouts and irritation. Additionally, because hyaluronic acid holds moisture in the skin, it can trap oil and dirt which may cause clogged pores. This could lead to an increase in blemishes and other skin issues. Lastly, it can be expensive, as products containing pure hyaluronic acid typically come at a steep price.
How to use a pure hyaluronic acid serum?
Using a pure hyaluronic acid serum is simple and straightforward. Start off by cleansing your face and patting it dry with a soft towel. Take a few drops of the serum onto your fingertips and apply gently to your entire face, focusing particularly on areas prone to wrinkles or dryness. You can do this morning and evening for the best results. Make sure not to use too much product as this could cause breakouts or irritation.
Does pure hyaluronic acid serum works?
Pure hyaluronic acid serum can be extremely effective in boosting hydration, reducing wrinkles, and giving skin a more youthful appearance. It can also help reduce inflammation and redness due to its anti-inflammatory properties. Most customers report seeing results within a few weeks of regular use, though individual results may vary based on skin type and other factors.
Is sodium hyaluronate the same as hyaluronic acid?
Sodium hyaluronate and hyaluronic acid are actually two different molecules, although they have similar effects. Sodium hyaluronate is a salt derived from hyaluronic acid, which has been broken down for better absorption into the skin. Sodium hyaluronate is less concentrated than hyaluronic acid but works faster to hydrate the skin, making it a popular choice for those with sensitive skin or wanting quick results.
Who can use HA serum?
Anyone can use HA serum to naturally increase their skin's hyaluronic acid levels. It is especially beneficial for those with dry, dehydrated, and aging skin who are looking to improve the overall tone, texture, and look of their skin. Others might use it to reduce inflammation or redness as well as guard against environmental damage.
Final Thoughts
No matter what skin type you have, there's a hyaluronic acid serum out there for everyone. Whether it's InstaSkincare Pure Hyaluronic Acid Serum with its natural ingredients and paraben-free formula or Yeouth Pure Hyaluronic Acid Serum that helps to reduce fine lines and wrinkles - these products are sure to help nourish your skin while providing long-lasting hydration. For those looking for an intensive moisture boost on the go, try Hyalogic Pure Hyaluronic Acid Serum – perfect for travel! And if you want to give yourself a more youthful complexion without worrying about sensitivity issues, La Roche-Posay Hyalu B5 Pure Hyaluronic Acid Serum is the way to go! So why not add one of these powerful serums to your daily skincare routine today?
Other Posts You May Like: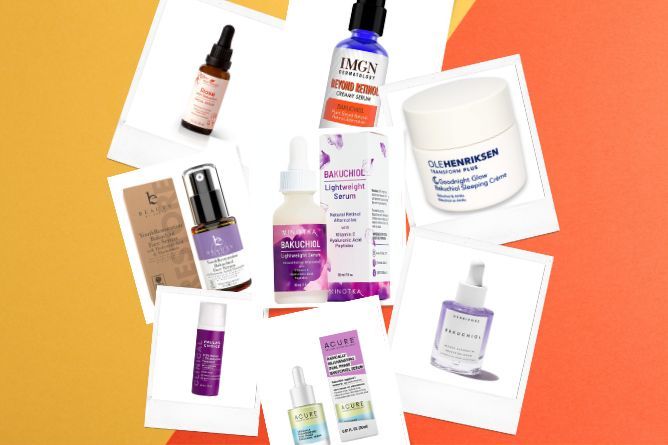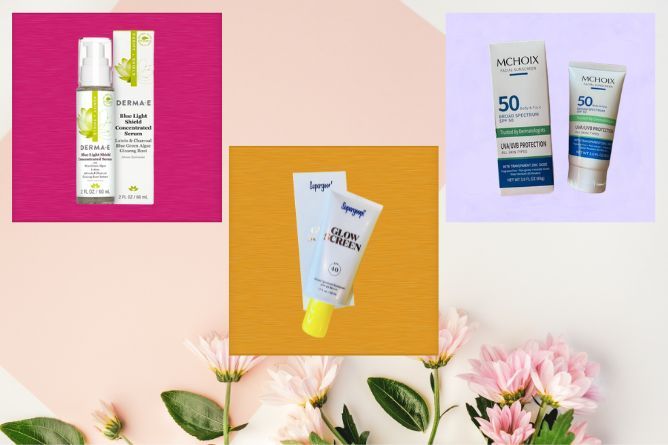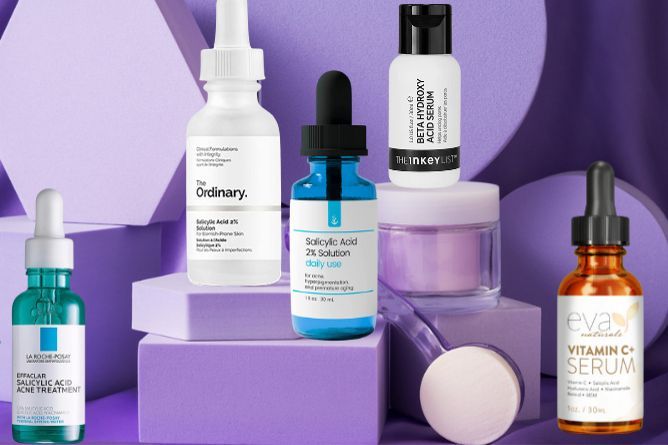 Comments