This post may contain affiliate links, please see our privacy policy for details.
Shapewear is an essential part of any wardrobe, helping you to look and feel amazing no matter the occasion. Its variety of benefits can help boost your confidence, making you feel incredible from the inside out and showing off all of your best features in style. Whether you're looking for something special for a night out or just want to boost your confidence on a daily basis, these shapewear bodysuits provide the perfect blend of comfort and style, helping to slim your figure, enhance curves, and flatter any body type.
Finding the right shapewear for you doesn't have to be hard; with our guide to 20 confidence-boosting shapewear bodysuits, we've got you covered! From corsets to camisoles to slips – we've rounded up the top picks that will keep you looking and feeling incredible whatever look you go for. So, get ready to unleash your inner goddess, and let's dive into the world of shapewear bodysuits!
Types of Shapewear Bodysuits
Shapewear comes in many forms including corsets, bodysuits, slips, shorts, camisoles, and more. Each offers its own unique benefits when it comes to enhancing your figure. Corsets are designed to be extra tight-fitting around the middle area giving an hourglass shape; bodysuits can be worn under dresses as well as on their own for a sleek silhouette; slips add structure to garments while providing full coverage; shapewear shorts give added support to thighs and hips; and camisoles are perfect for layering or wearing alone for a light layer of compression.
Benefits of Shapewear Bodysuit
Shapewear has become popular due to its ability to instantly transform the way you look. It helps slim down the waistline while accentuating curves - creating an hourglass shape that boosts self-esteem and makes you feel confident. Not only does this help with confidence in social situations but it can also be beneficial when attending interviews or networking events.
Furthermore, shapewear also provides physical benefits such as reducing fatigue from sitting or standing all day long by supporting muscles in specific areas of the body; relieving back pain; improving posture; cultivating movement control; eliminating chaffing; smoothing unwanted bulges on hips and tummies; smoothing skin tone appearance due to extra heat produced by the material used in construction; allowing clothes to fit better without extra padding in certain areas; contouring the silhouette for a more attractive shape.
Our Favorite Shapewear Bodysuit To Try
Finding the perfect shapewear bodysuit can seem like an impossible task, but with the right style and fit, it can be a game changer. Shapewear helps slim your figure, enhance curves, and flatter any body type while providing unbeatable comfort. We've rounded up our 20 favorite shapewear bodysuits from corsets to camisoles to slips that will help you look and feel incredible in your next outfit. Whether you're looking for something special for a night out or just want to boost your confidence on a daily basis, these are the pieces that won't let you down!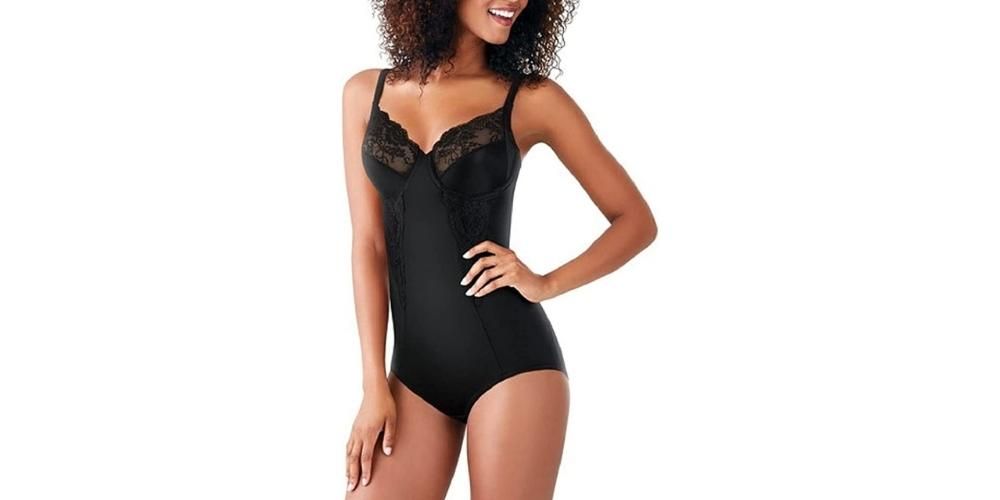 This beautiful bodysuit features a firm-control panel that smooths and shapes your tummy. With 2,000+ verified five-star ratings under its belt, this bodysuit comes well recommended by Amazon shoppers. "I really love this brand. This is cute under jeans or a dress. Smooths out most of my baby fat and looks nice!" one reviewer wrote. Another commented, "Fits perfect and very flattering. Well made!"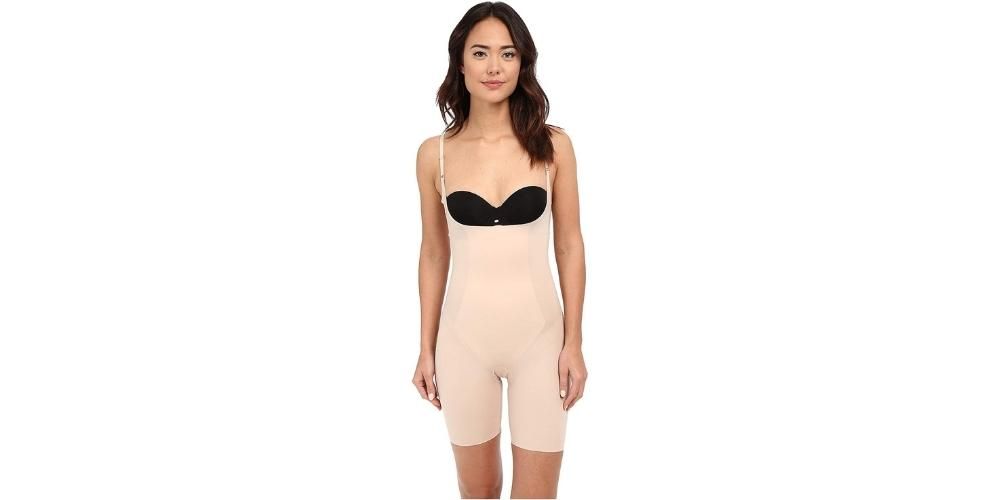 The open-bust design of this bodysuit allows you to wear your own bra, while the firm control targets your tummy, hips, and thighs. One five-star customer said, "Great product. Smooth wear. Allows for a great fit that accentuates the curves."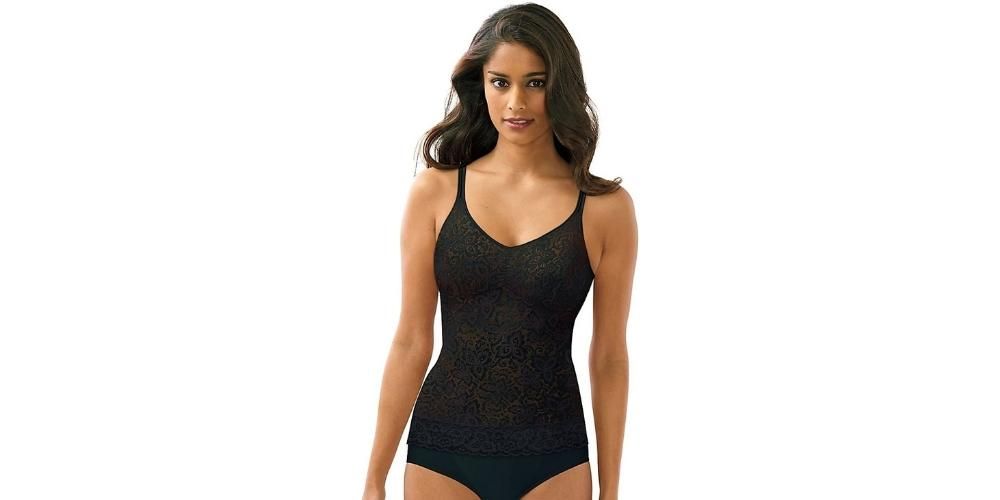 This stunner not only smooths and sculpts your curves, but also gives your girls a supportive lift with its underwire cups. However, keep in mind that not all cup sizes may fully appreciate this boudoir-worthy piece.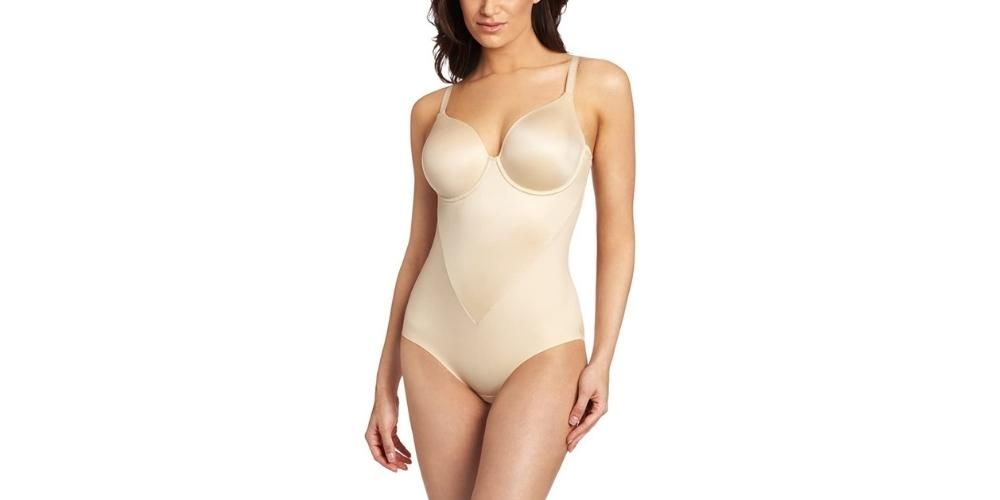 This shapwear features a firm-control panel that smooths and shapes your tummy and hips, while the short design allows you to wear it under any outfit. Play 'comfy chameleon' all you want, but heads-up, larger busts might crave some more support!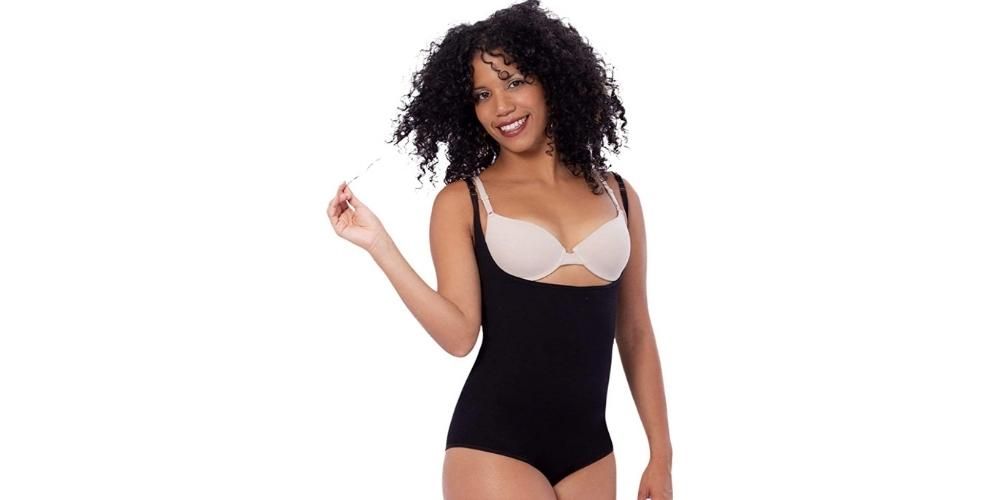 Check out this magical high-waisted panty that sculpts your tummy, waist, and hips like a fairy-godmother, all while being sneaky with zero panty lines! Get ready to feel comfy AND save some coins, but watch out - it might occasionally roll down and play hide-and-seek!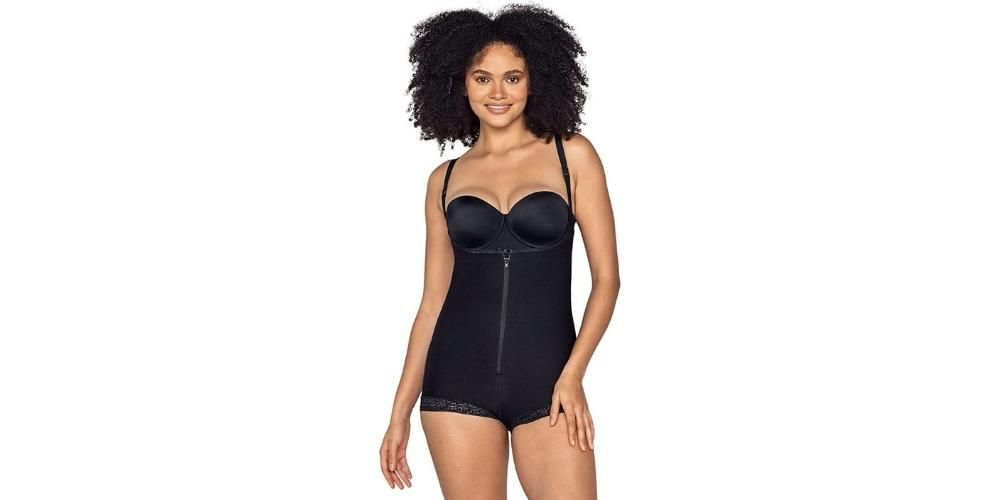 This body shaper is a versatile shapewear that puts your comfort first. Its hook-and-zip front design with an ultra-flat front zipper and multiway straps allows for easy wear and is invisible under clothing. Its firm compression can sculpt your entire torso, while the inner microfiber lining offers a fresh feel. The microfiber cutouts in the back provide a no-flattening, butt-lifting effect, and the anti-slip grip prevents ride-up. And its open-bust design allows you to wear your own bra.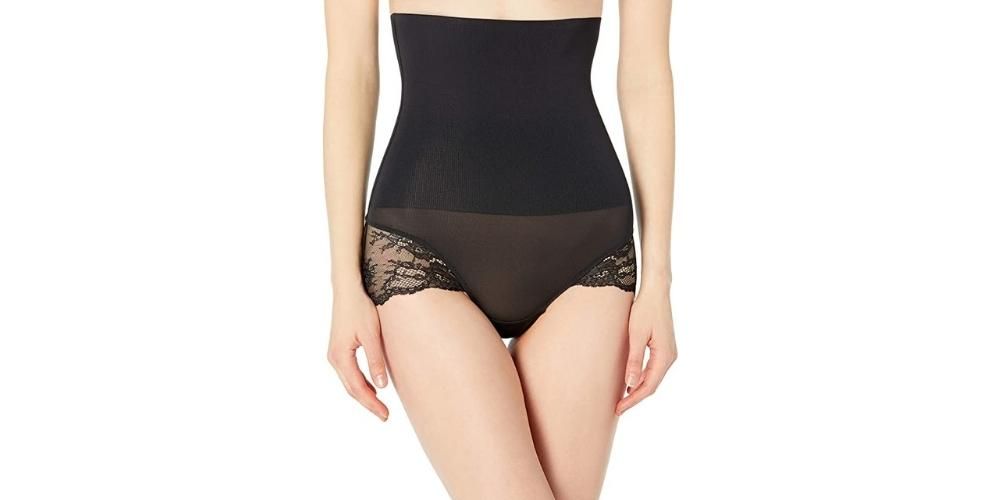 The Maidenform Shaping Brief is the perfect solution for women looking for firm control and all-day comfort. Its high-waist silhouette targets your tummy and waist, providing smooth control throughout your middle. With its Stay Put design, you won't have to keep smoothing or pulling up your shaping brief. The combination of smoothing panels and sheer lace provides firm control for your tummy and waist while adding a feminine touch. Made of moisture-wicking cool comfort fabric, this shapewear will keep you cool and dry all day long. Its smart comfort waistband won't roll, dig, or pinch and stays confidently in place.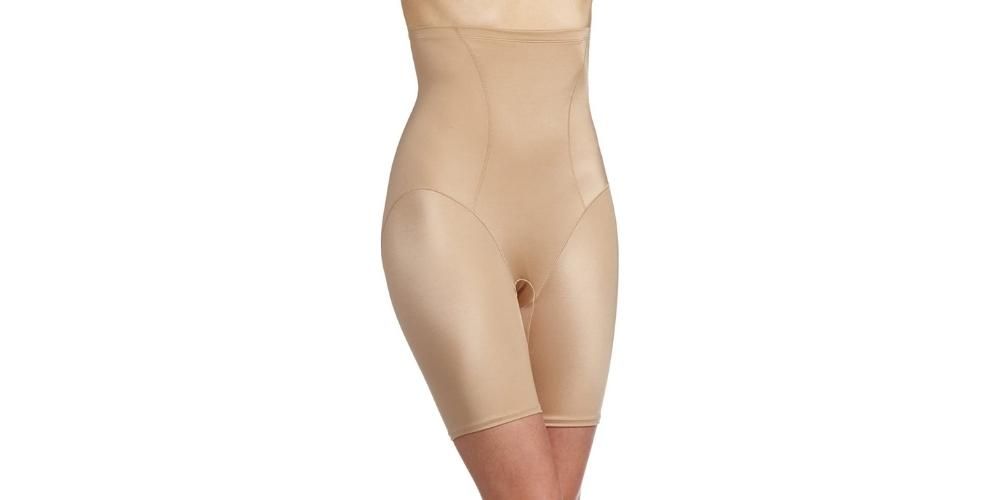 With an impressive 4.2-star rating from over 4,600 Amazon shoppers, it's no wonder people are raving about this ultra-firm, super-supportive shapewear. Say "hello" to a flatter tummy and smoother thighs, all while staying cool and comfy. Plus, it comes with an extra convenient cotton-lined gusset. Seriously, it's the one-piece body shaper your closet has been missing! One reviewer raves, "Finally a good stomach control pair of opaque shorts!!"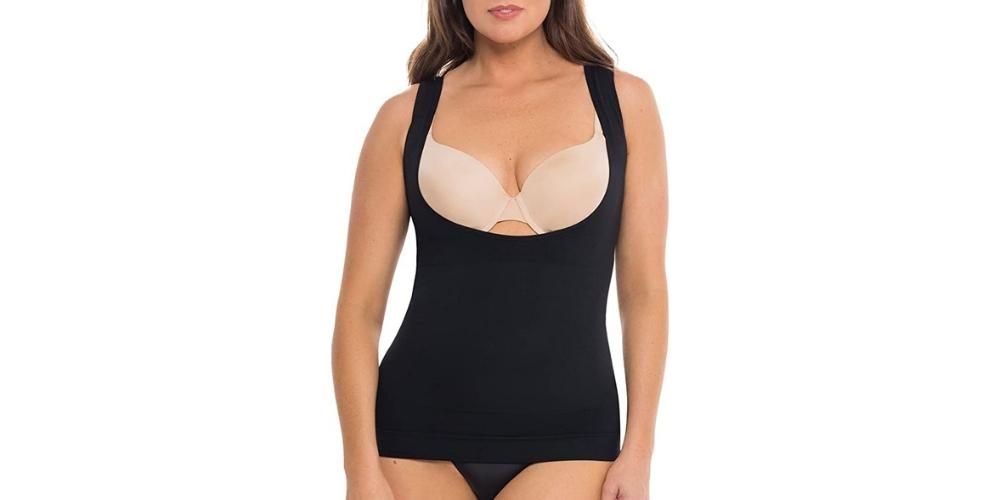 Get ready to slay all day in this curve-hugging body shaper! This smooth, seamless wonder sculpts your figure into an eye-catching hourglass, while adjustable straps let you live your best life in ultra-comfy style.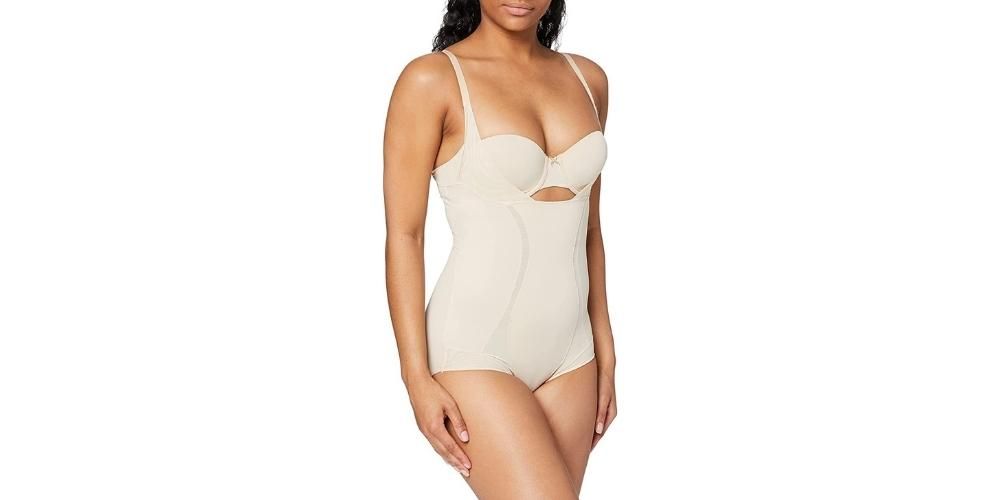 This stylish bodysuit offers plenty of versatility with its "wear your own bra" feature so you don't have to sacrifice comfort or style during shaping sessions! The lace-up detailing provides ultimate control while allowing customizable compression levels—making it perfect for any outfit or occasion! The strategic boning also helps provide extra support around the middle section, giving you smoothness and support like never before!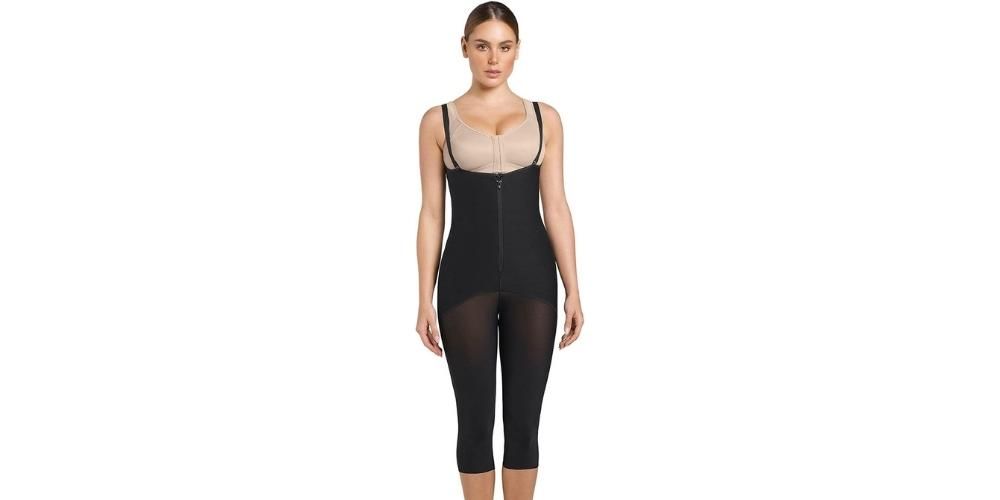 This game-changing bodysuit is a great option for anyone looking to shop for an effective and comfortable shapewear that will give them a boost of confidence. With its high level of compression and butt-lifting design, this bodysuit is sure to help you feel incredible in any outfit. Plus, it has adjustable and removable straps meaning you can wear it under your favorite strapless dresses. Time to slay, gorgeous!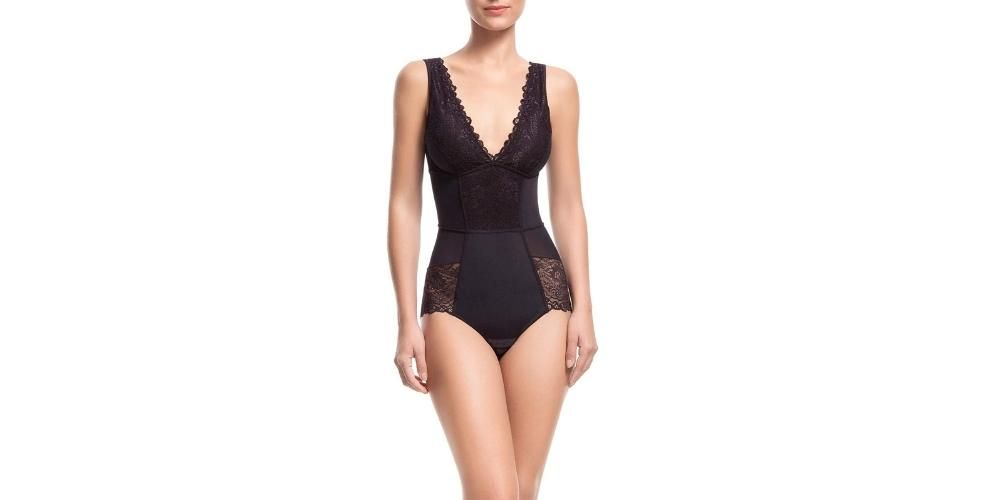 If you want a superior confidence boost without compromising on quality or comfort then this slimming shapewear lace bodysuit is all you need! This shapewear provides a slimming effect around the stomach area while still offering maximum breathability thanks to its unique fabric composition which includes lightweight lining and side panels constructed out of soft microfiber material!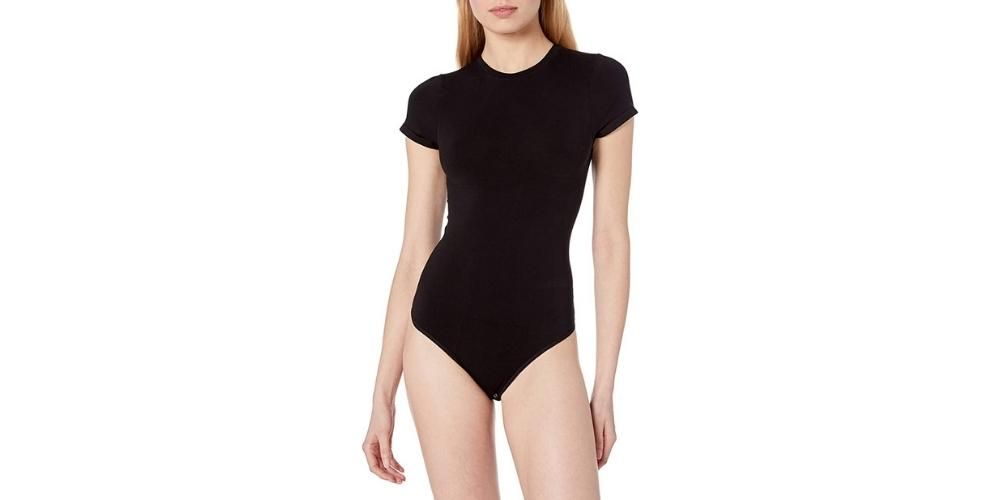 This bodysuit features a short sleeve design and seamless thong back styling make it easy to wear under any outfit, while the snap gusset closure ensures convenience when using the restroom. With Outlast technology, this bodysuit helps regulate your body temperature, keeping you comfortable throughout the day. Its accommodating design also fits up to a G bust, making it suitable for a wide range of body types.
This shaper is soft, breathable, and lightweight, making it perfect for everyday wear. Featuring a U push-up breast design effectively lifts and firms the bust, while the high-waisted butt lifter shorts help tighten and lift the buttocks, creating a natural hourglass curve. Additionally, the firm compression flattens the tummy and provides midsection and full low back support, helping to relieve back pain and correct posture. With its seamless design and invisible panty line, you can wear this under any outfit with confidence.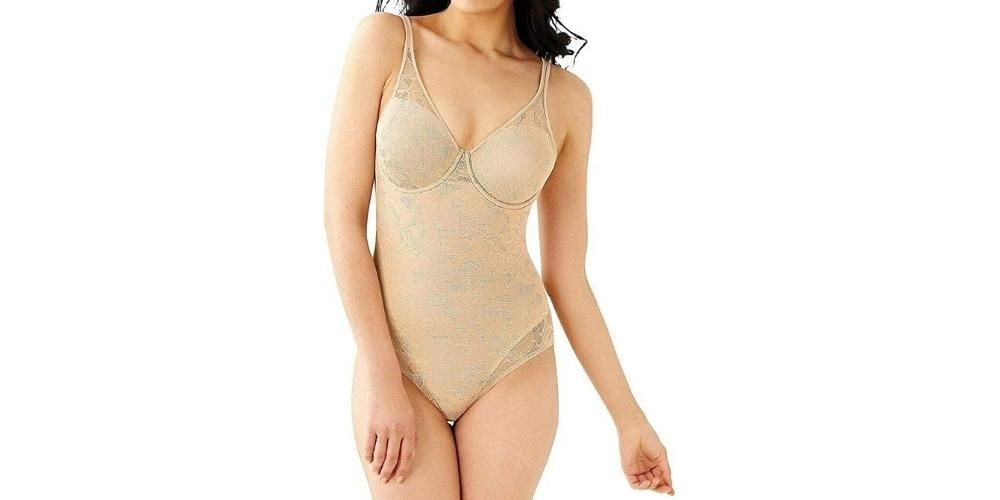 This body shaper features a firm-control panel that gives targeted compression on your tummy, waist, and hips. Plus, the adjustable straps ensure a comfortable fit that you'll love wearing all day long. And thanks to the seamless design, you won't have to worry about any visible panty lines, so you can rock your favorite outfits with ease.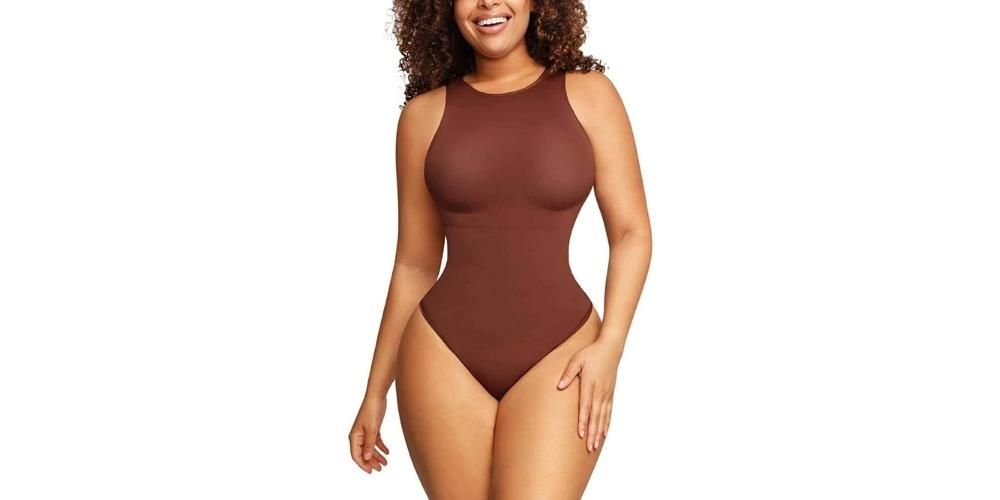 This seamless brief features a shaping panel that helps to sculpt the tummy and hips while also ensuring no visible panty lines. It is not only comfortable but also affordable, making them a must-have addition to your lingerie collection. One five-star customer raves, "I was surprised this was as comfortable as it was. Smoothed most everything out."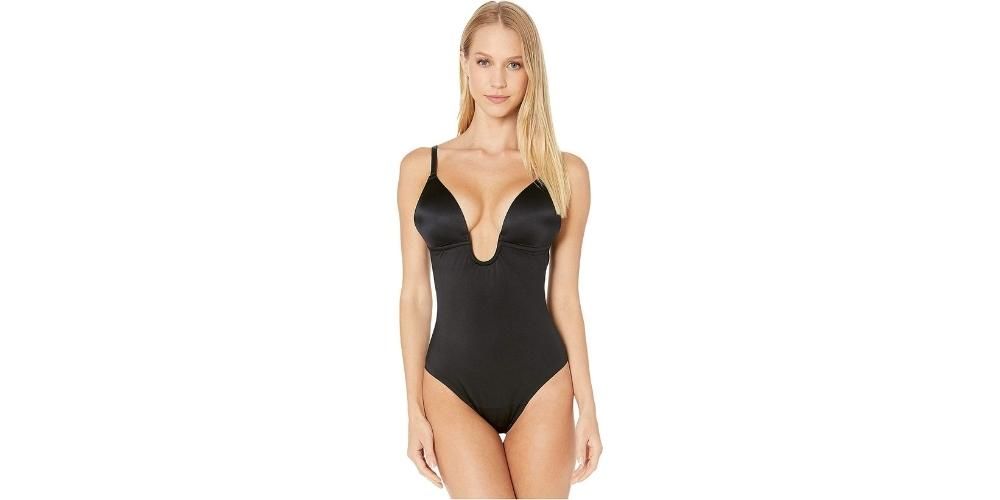 This open-bust mid-thigh shapewear is an essential item for anyone looking to target their lower stomach. It provides reliable shaping support while still maintaining a lightweight and breathable feel. Additionally, adjustable straps offer extra stay-put support so you can rest assured that your shapewear will stay securely in place all day!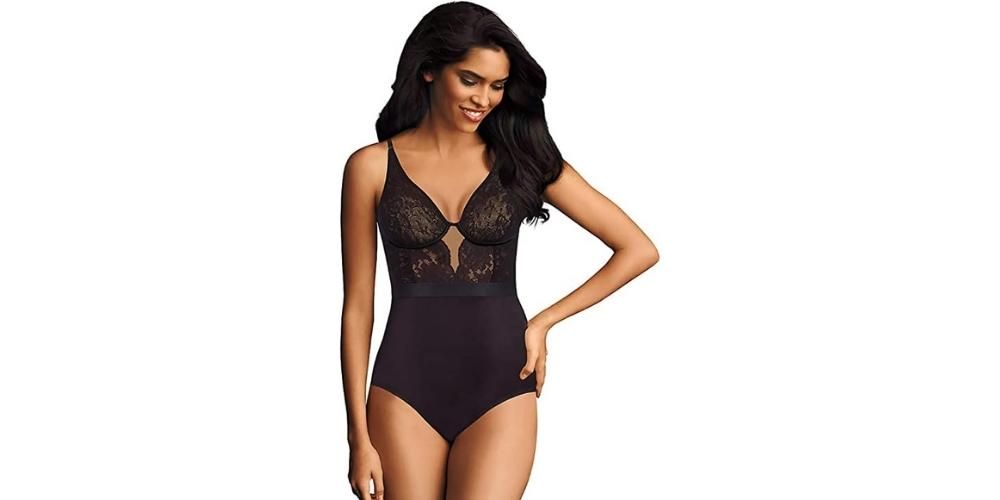 This wireless cup body shaper provides optimal shaping and support without compromising comfort. The lightweight and powerful fabric is treated for anti-static to help clothes glide on easily, while the wire-free foam bra cups provide extra support and modesty. Additionally, adjustable straps are included for wardrobe versatility and an adjustable hook & eye closure is located at the gusset for further customization. Plus, the stylish lace detailing allows you to wear it as either a cami or a bodysuit so you can be fashionable and feel comfortable all day long!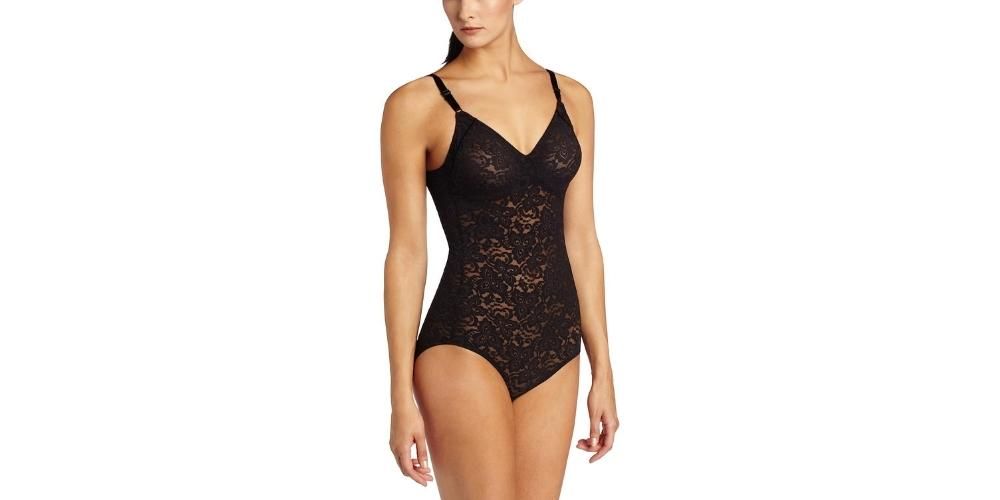 Get ready for the mind-blowing smoothness of this lace 'n smooth body shapewear, swapping bumpy nightmares for killer confidence in seconds! Prepare to have heads turning as you strut your stuff in its lightweight, anti-static fabric which lets your clothes glide on like never before. Fear not, the wire-free foam bra cups got your back (and your front) without poking or pinching. And say hello to fashion freedom with adjustable straps and a customizable hook & eye closure! Need validation? One reviewer called it "very comfortable, lacy, sexy" and couldn't resist snagging both the black and neutral colors. Plus! The gorgeous lace detail turns this shapewear from just a cami or bodysuit to a piece to showcase. Level up your style game whether you want to chill or thrill!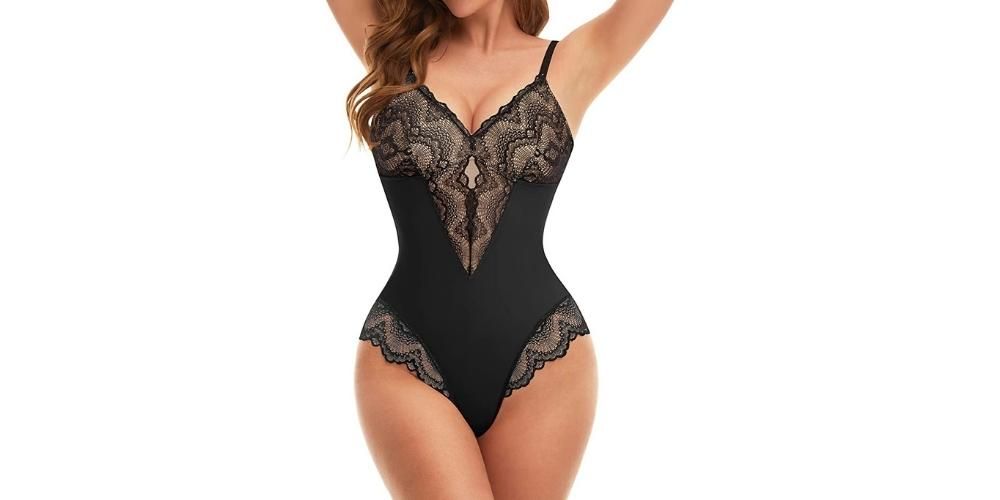 This V-neck shapewear bodysuit is an ideal option for shaping and support without sacrificing comfort. Its two-layer fabric offers tummy control to help pull in stomachs, while the deep V neck enhances your figure. Additionally, this bodysuit has a built-in, wire-free bra to provide chest support and adjustable straps and a gusset with three hook eyes closures to help you customize your fit. Plus, its stretchy lace won't show any lines and is breathable so you can wear it all day long and feel comfortable!
Final Thoughts
Shapewear bodysuits come in a wide range of styles to fit any body type and outfit. From full-body coverage to open-bust designs, there is a shapewear bodysuit for every occasion. These garments not only smooth out your curves but also provide additional support and confidence to help you feel your best.
Whether you're looking for something to wear under a special occasion dress or for everyday wear, there are countless options to choose from. With the 20 confidence-boosting shapewear bodysuits on this list, you can look and feel incredible every day.
Comments