This post may contain affiliate links, please see our privacy policy for details.
Building on the sartorial splendor of our previous exploration in Gobble Up the Style: 10 Stunning Thanksgiving Dresses to Try, let's dive into something a bit cozier without sacrificing style: Thanksgiving sweatshirts! Whether you're gathered around the dinner table, or enjoying the crisp autumn air, these picks provide the perfect blend of comfort and festivity.
Farm Fresh Pumpkins Sweatshirt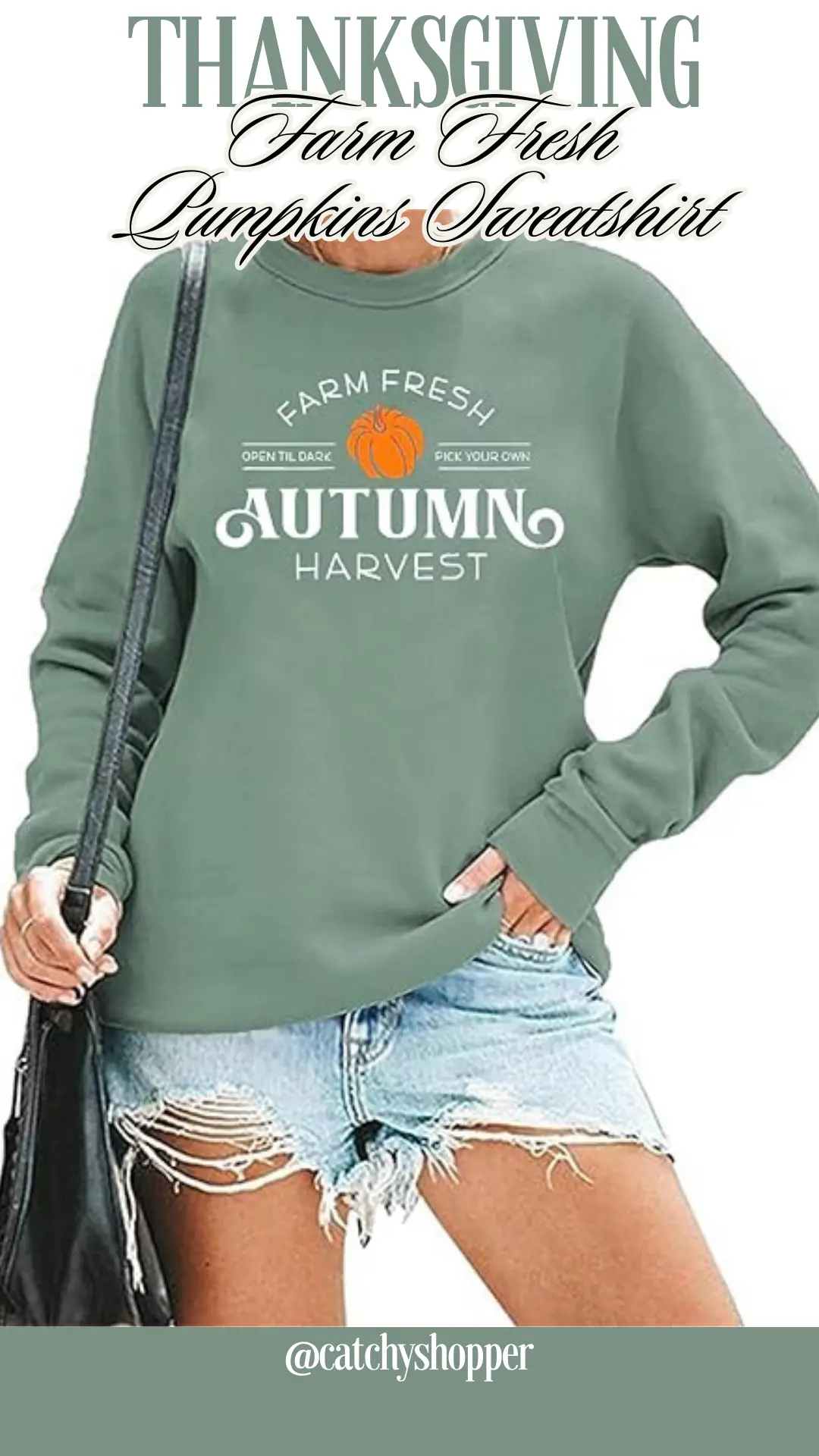 Made of a soft cotton blend, this shirt is not just comfortable but brings the harvest season right to your wardrobe. Its playful pumpkin graphics and casual design make it an easy match for any outfit, letting you celebrate the season in style.
Gobble Til You Wobble Shirt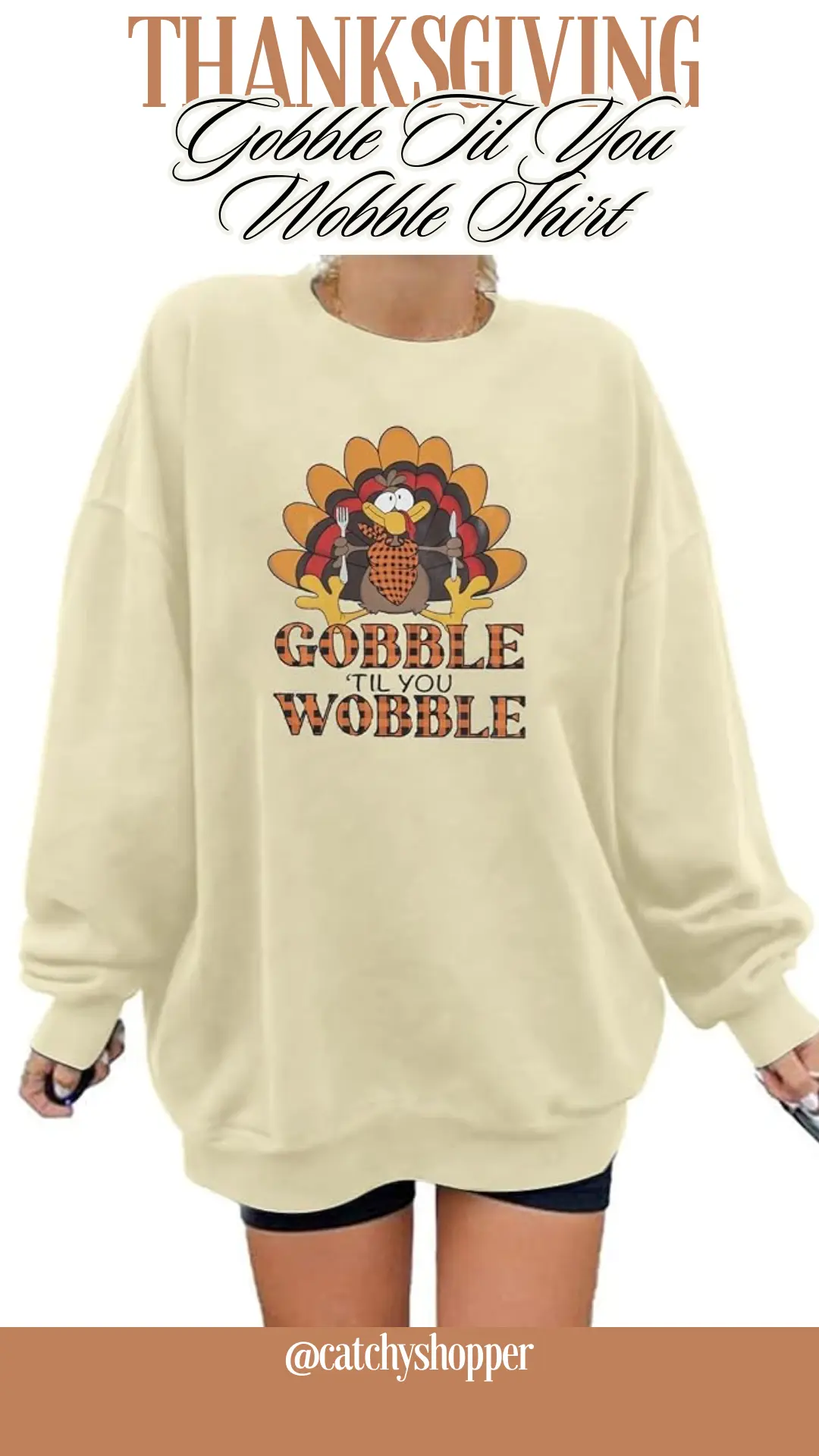 Thanksgiving is all about indulgence, and what better way to show it than with the Gobble Til You Wobble Shirt? Made from a soft cotton blend, its quirky turkey graphic will surely be a conversation starter at your Thanksgiving gathering, blending comfort with a touch of festive humor.
Turkey Gravy Beans and Rolls Sweatshirt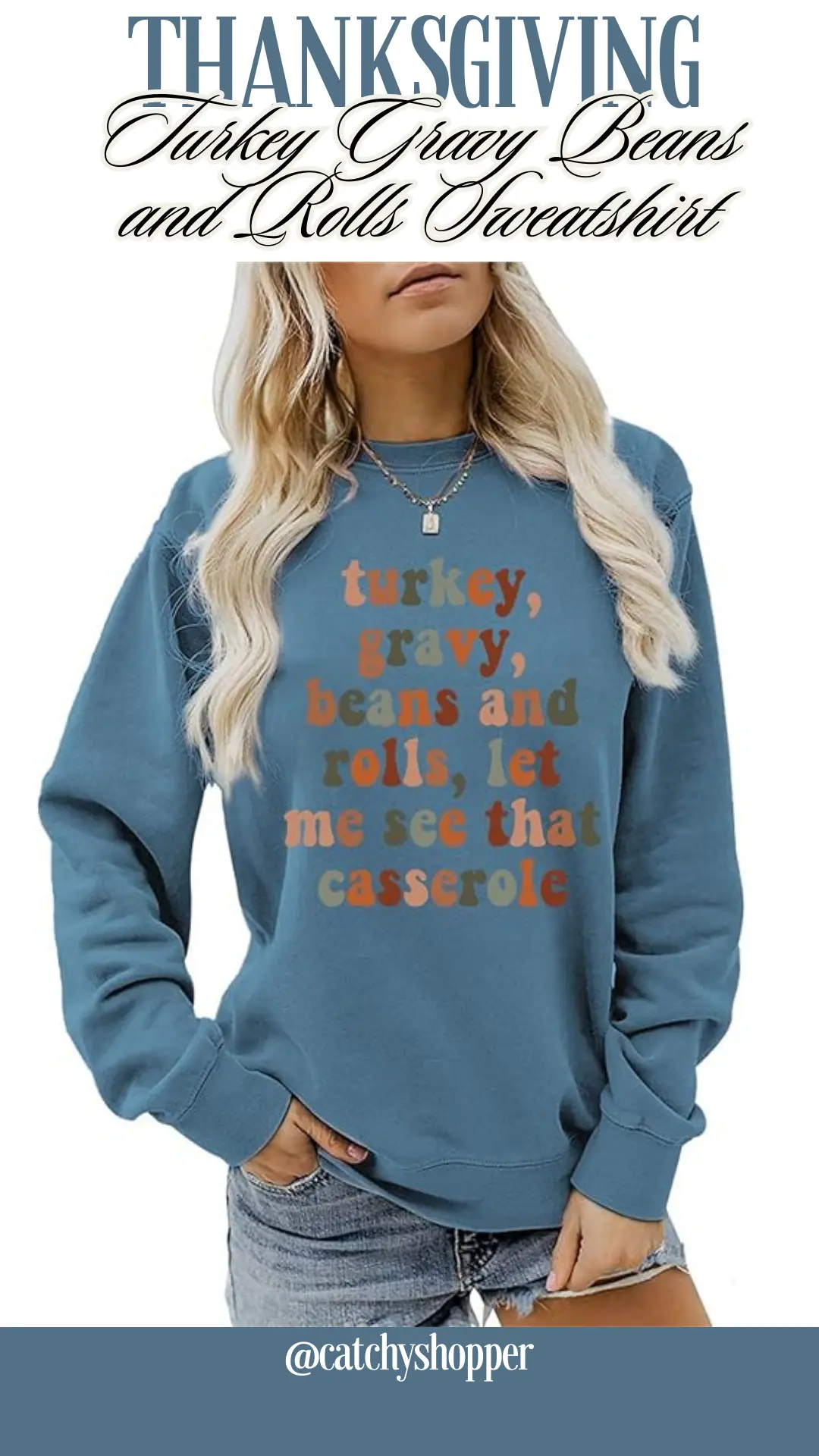 Showcase your love for the Thanksgiving feast with the Turkey Gravy Beans and Rolls Sweatshirt. Crafted from pure cotton, its youthful print and relaxed fit will keep you comfy while making a fun statement about your holiday favorites.
The One Where It's Thanksgiving Sweatshirt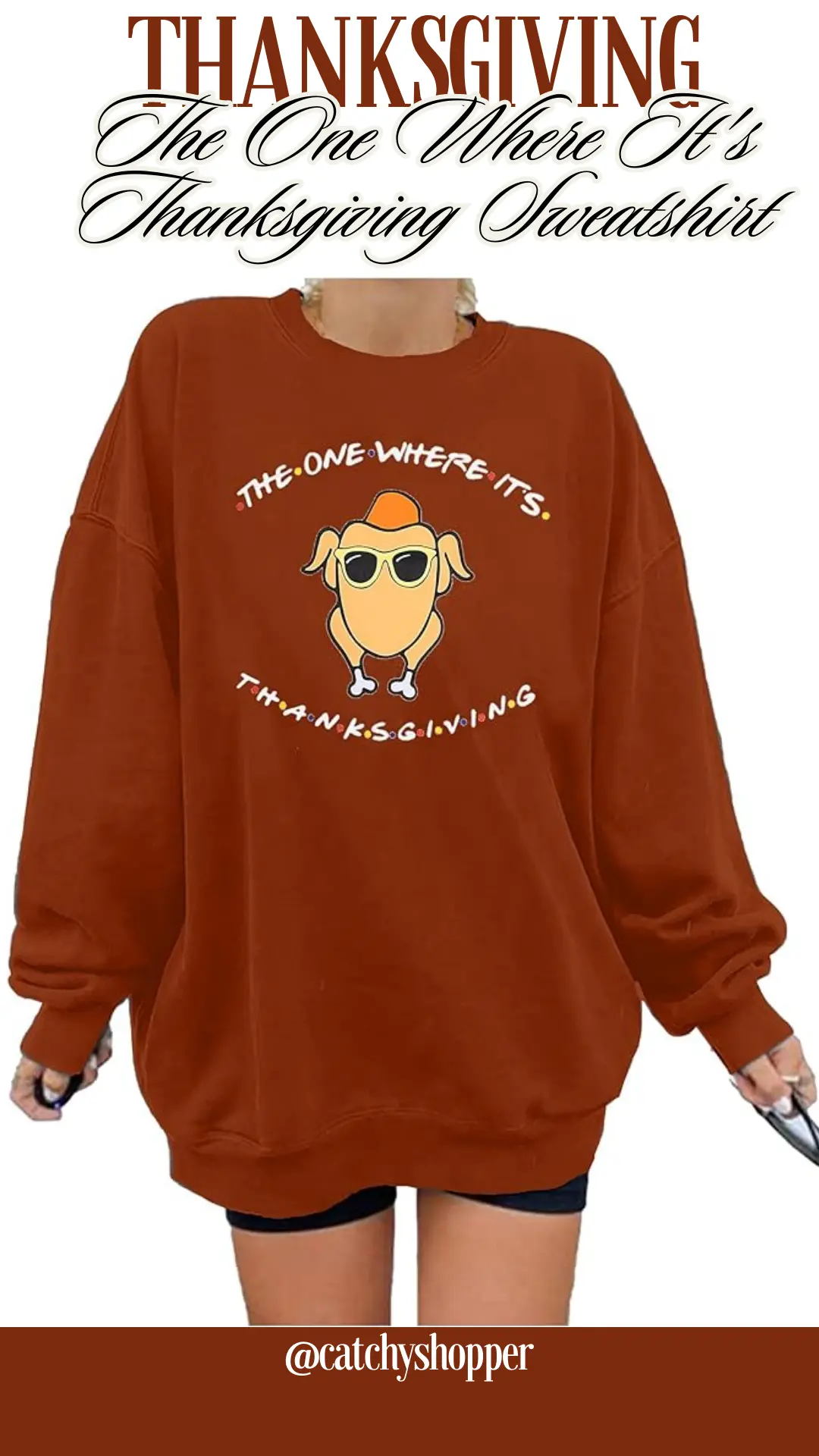 For fans of nostalgia, the One Where It's Thanksgiving Sweatshirt is a perfect pick. Made of a cotton-polyester blend, its turkey graphic and subtle reference to popular culture make it an ideal choice for both Thanksgiving day and casual outings.
Thankful Sweatshirt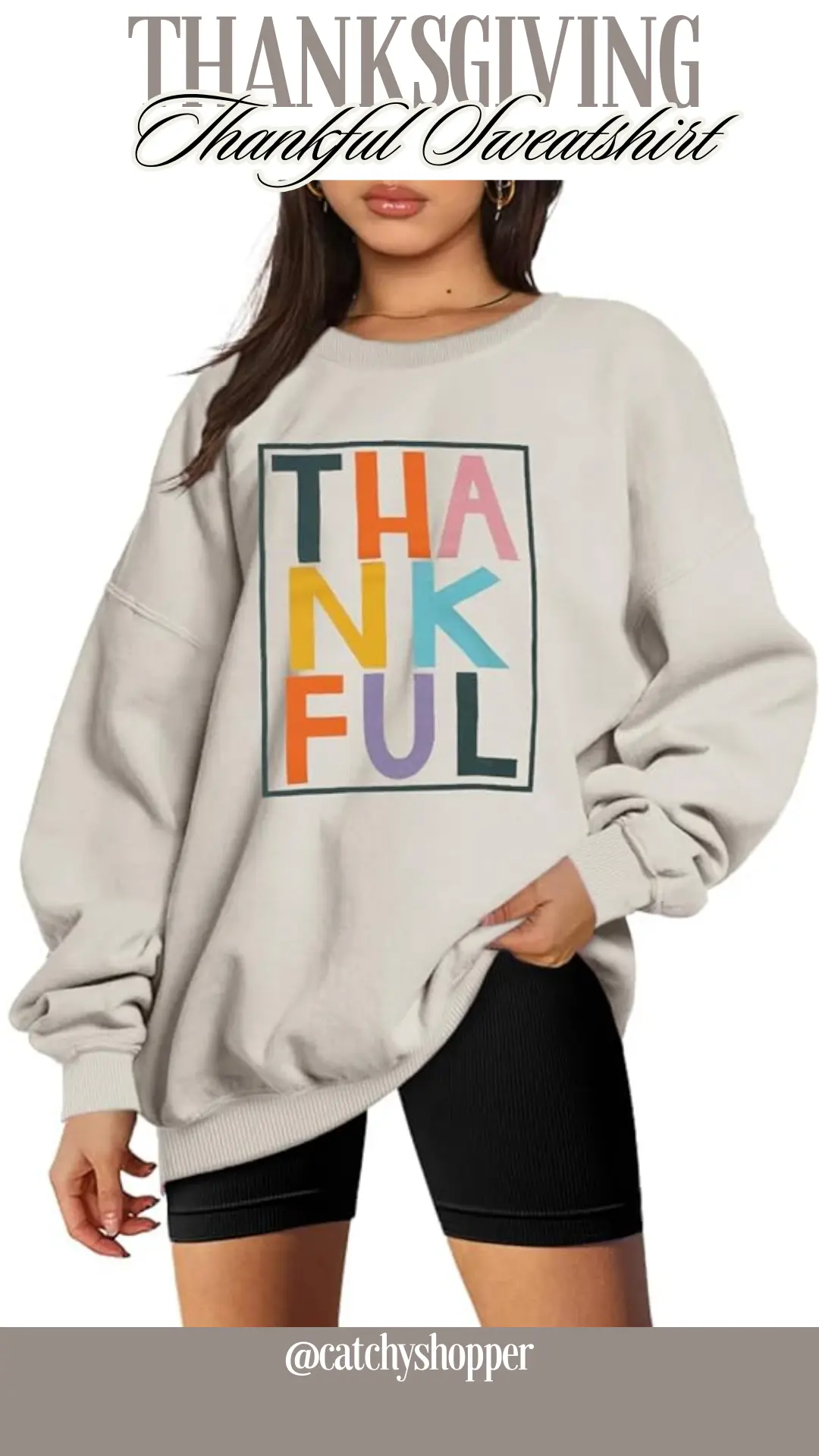 Express gratitude and style with the Thankful Sweatshirt. Crafted from a premium cotton blend, its colorful lettering adds a pop of vibrancy to any outfit, ensuring you look chic whether you're out shopping or having a cozy day indoors.
Gobble Till You Wobble Sweatshirt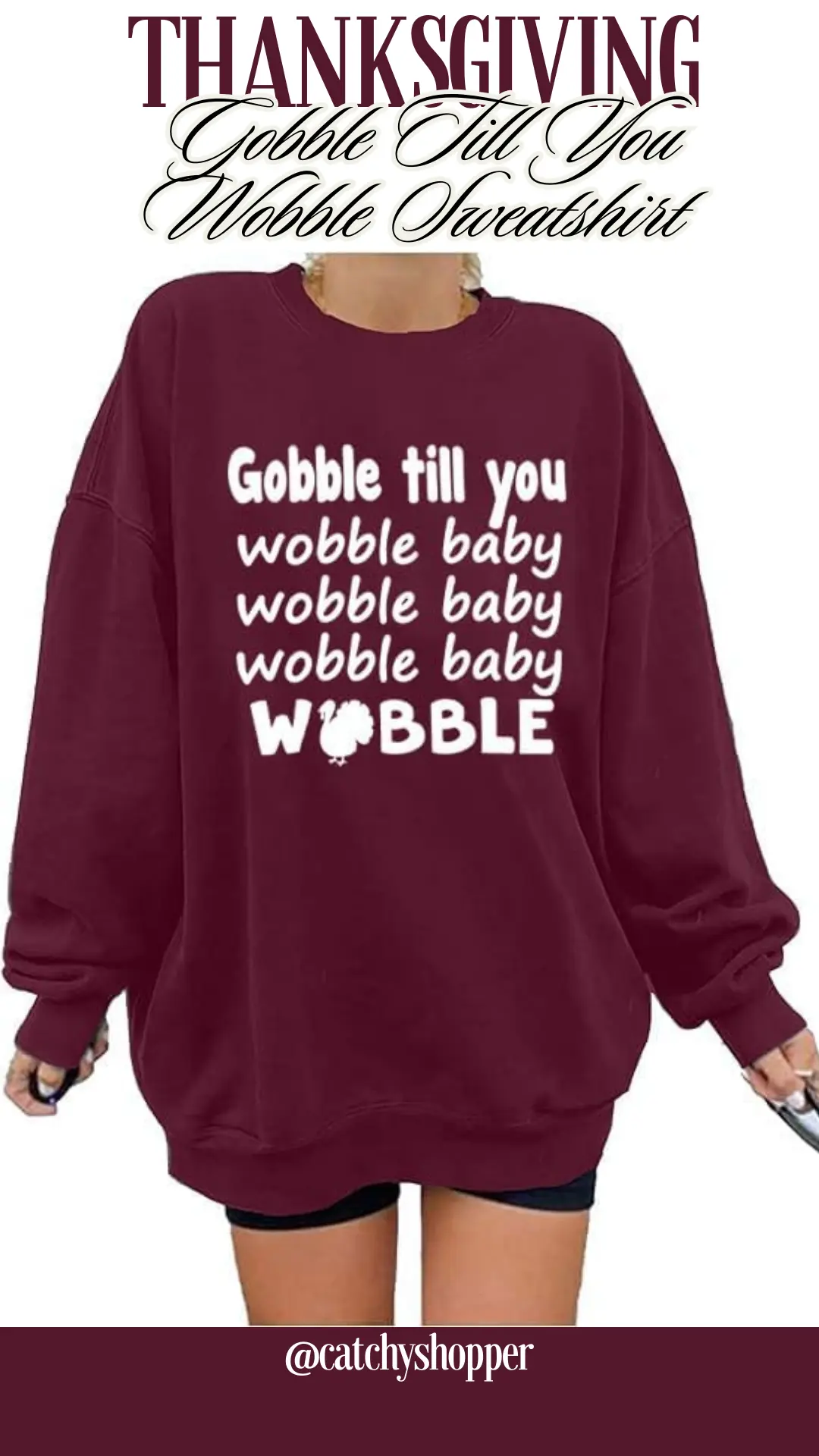 Made of high-quality cotton, its witty print will surely get some smiles, making it an ideal wear for any Thanksgiving event or casual get-together.
Turkey Graphic Sweatshirt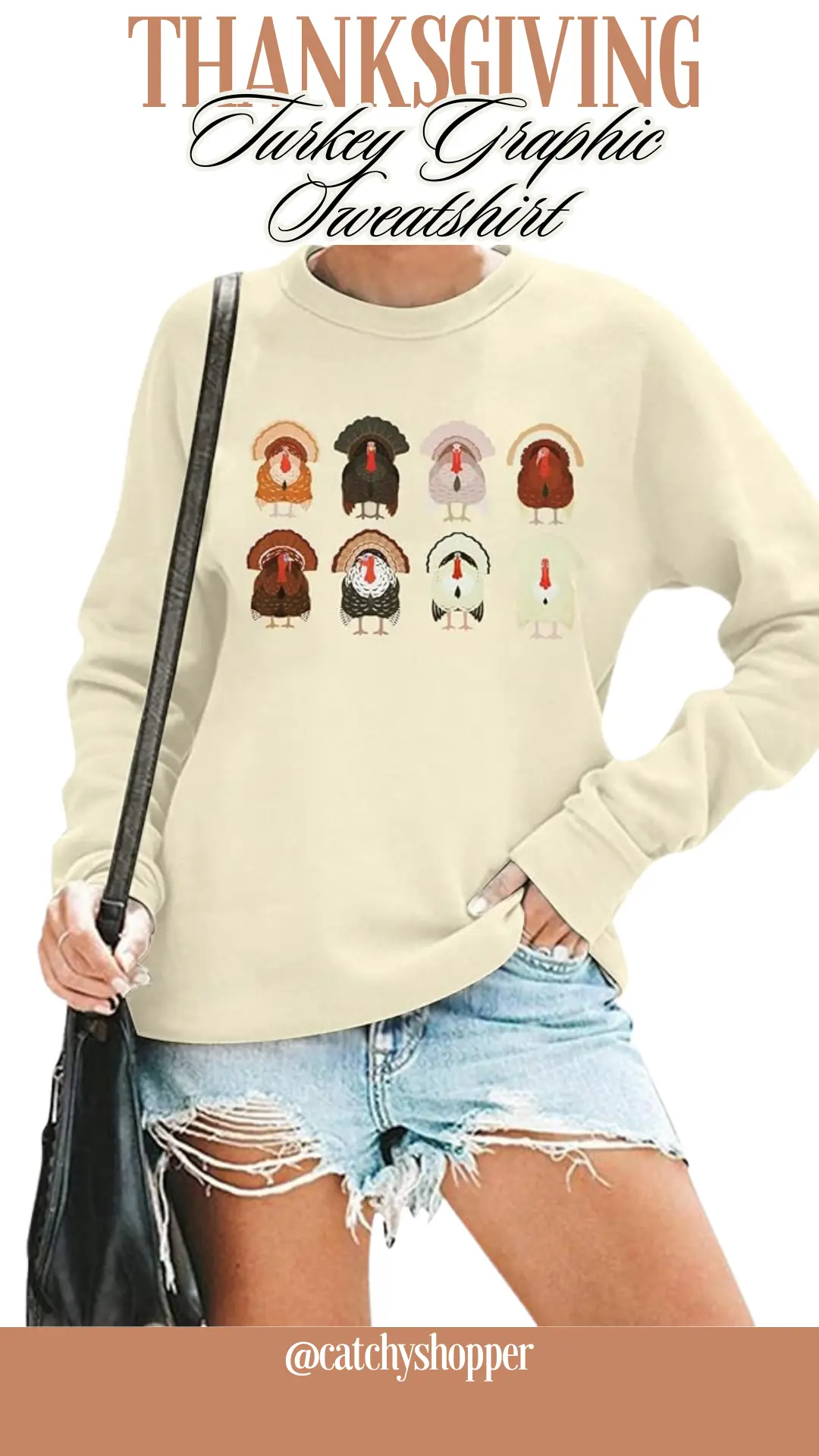 Designed with a soft and breathable fabric, its amusing turkey graphic is sure to turn heads, whether you're on a family date or just out for some autumn fun.
It's Fall Y'all Sweatshirt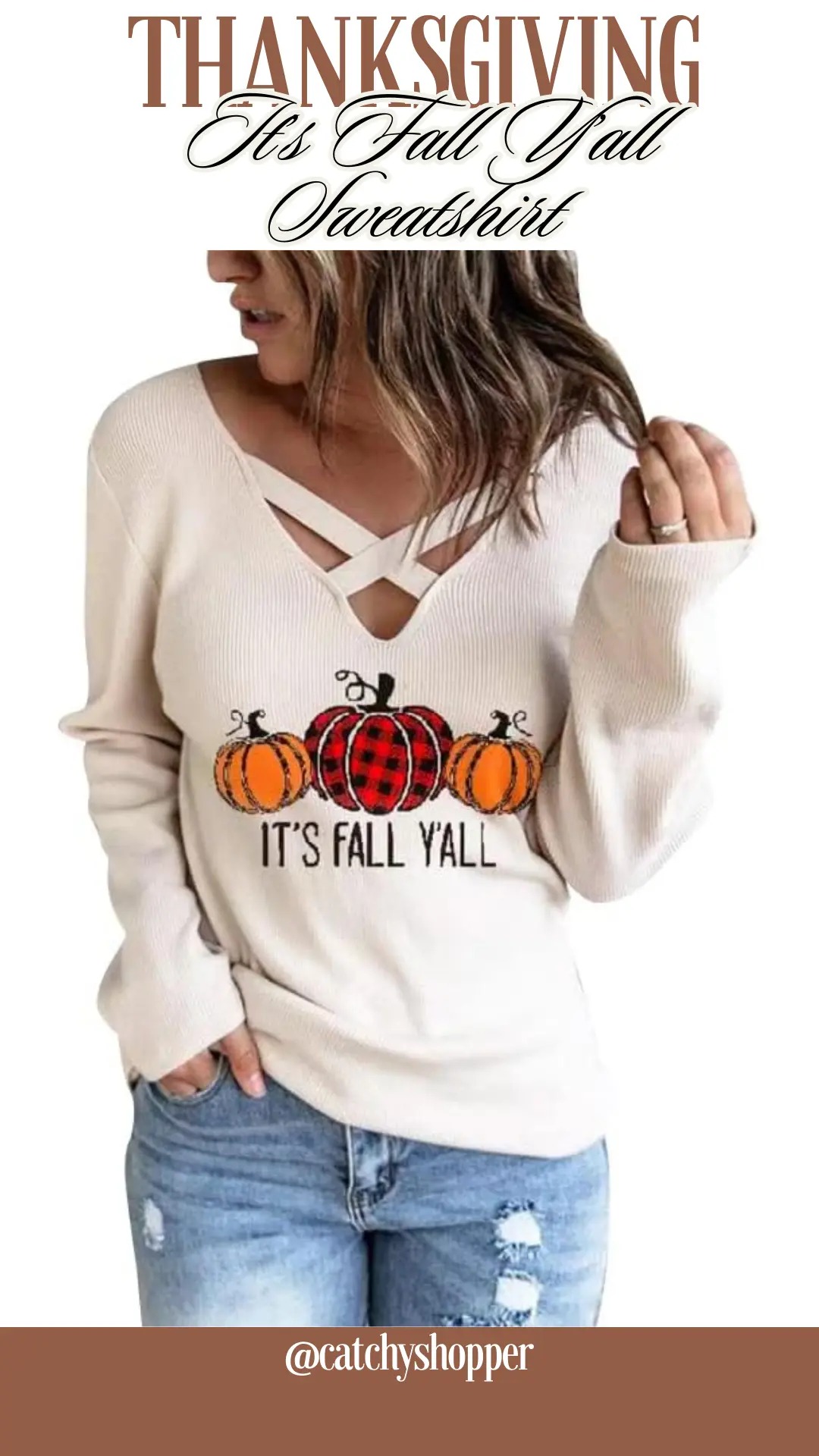 Its unique leopard print and color block patchwork make it a standout choice for those looking to make a fashion statement this season.
One Thankful Mama Sweatshirt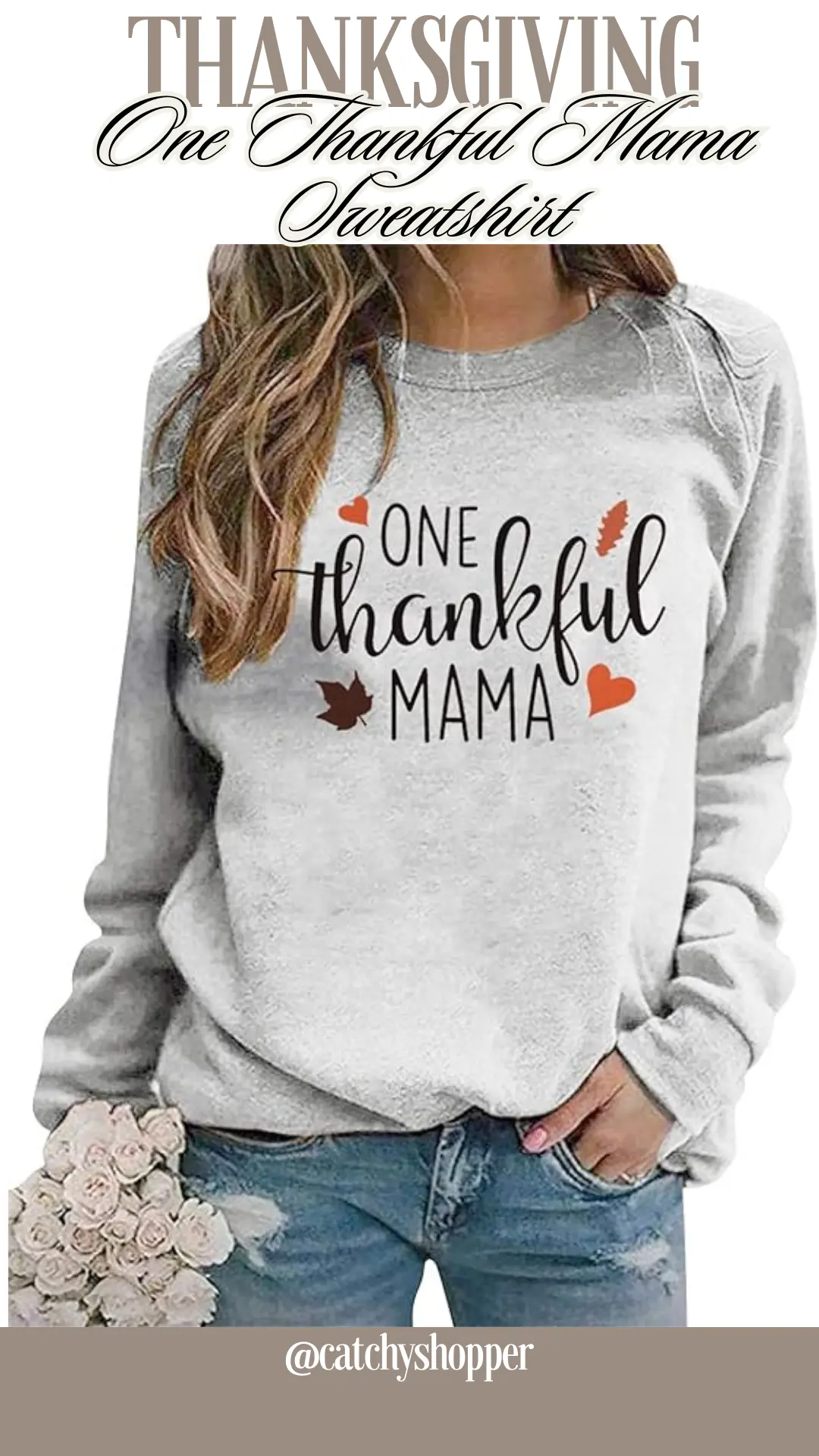 Moms, this one's for you! The One Thankful Mama Sweatshirt is not just a testament to your gratitude but also a stylish addition to your wardrobe. Made of a soft cotton blend, it's perfect for those chilly Thanksgiving mornings and evenings.
Let's Get Basted Sweatshirt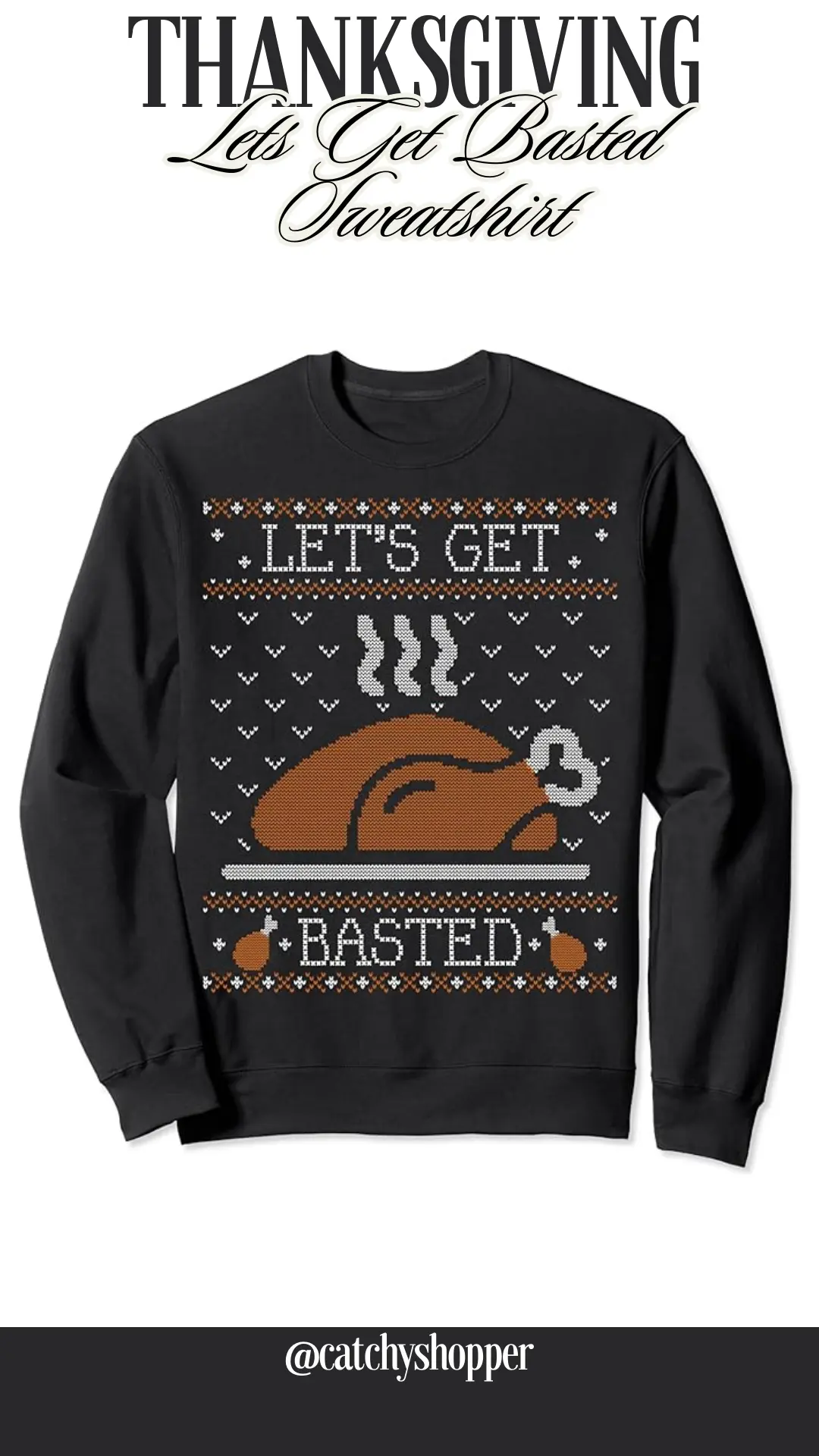 Add a touch of retro flair to your Thanksgiving outfit with the Let's Get Basted Sweatshirt. Its vintage design, coupled with a playful nod to the holiday, makes it a perfect choice for those looking to blend tradition with a touch of modern humor.
Other Posts You May Like
Join our Facebook Group for daily unbeatable deals.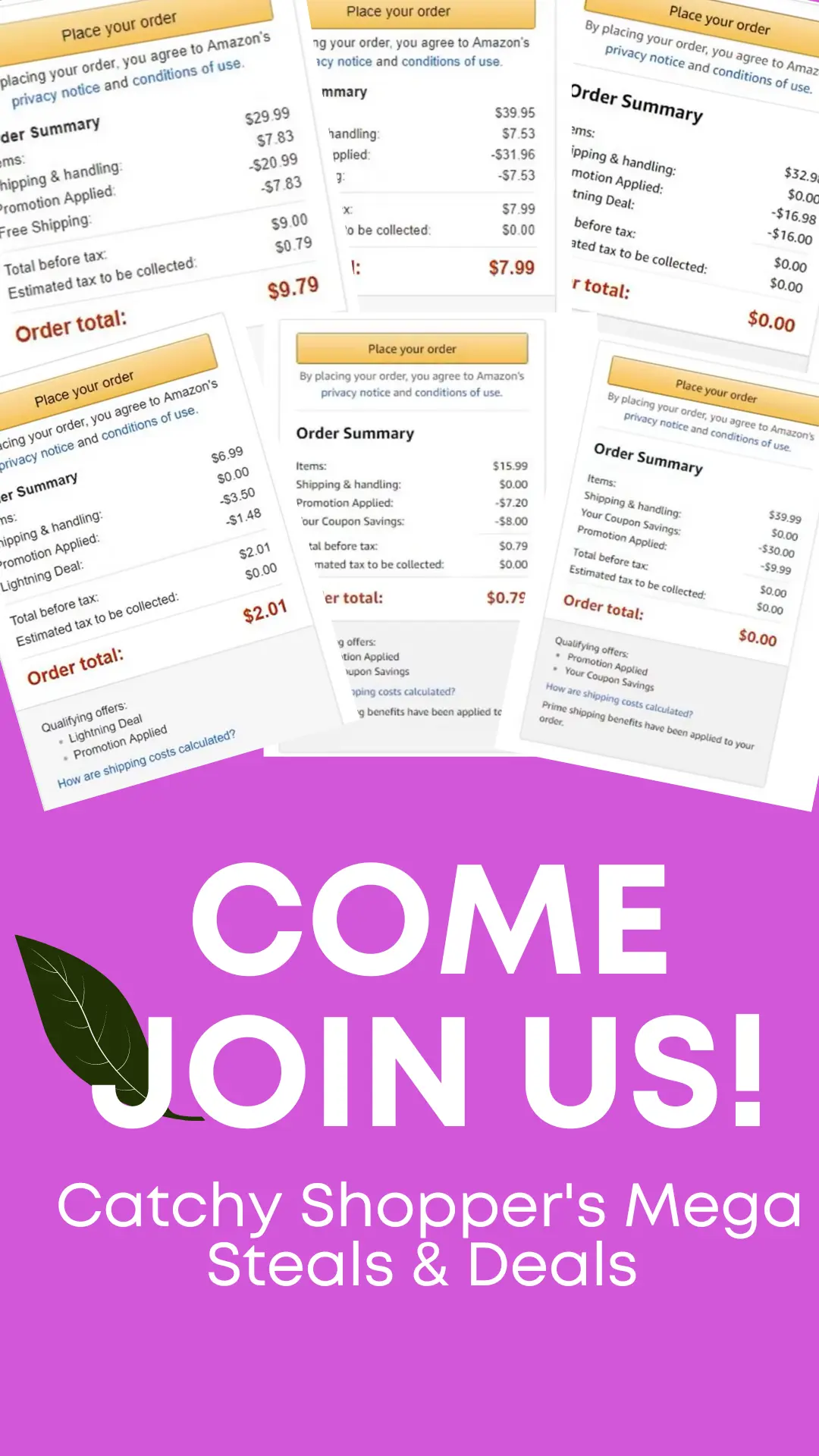 For more amazing fashion finds, check out the Daily Promos on the Latest Fashion Trends post.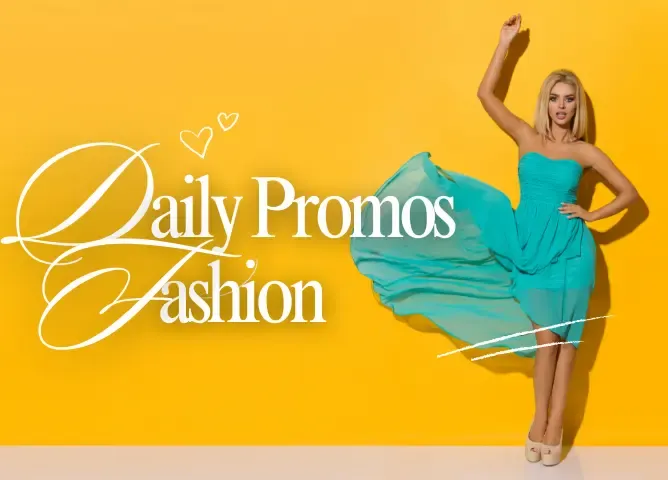 Comments