This post may contain affiliate links, please see our privacy policy for details.
This July 19th, I'm bringing you some sizzling deals that are too hot to pass up.
For all my home lovers out there, give your couch a fierce makeover with the reversible sofa/couch cover. And while you're at it, spice up your kitchen game with the Air Fryer Oven Combo. Cooking has never felt so glam!
Let's talk clean. The TMA and INSE Cordless Vacuum Cleaners are all about making your space sparkle without breaking a sweat. And darlings, that 2-in-1 Robot Vacuum and Mop Combo? Your floors will be dancing just as smoothly as I do. Don't forget about that sleek Cordless Car Vacuum Cleaner – keep your ride as stylish as you!
And to my fashion-forward divas, I've got some summer dresses that are pure. Perfect for everything from a beach day to a night out in the city.
But here's the catch, these offers won't wait around. Like any hot ticket, they can be gone in a flash. So, dive in, get glam, and grab these deals while you can. Let's shine brighter together!
Reversible Sofa/Couch Cover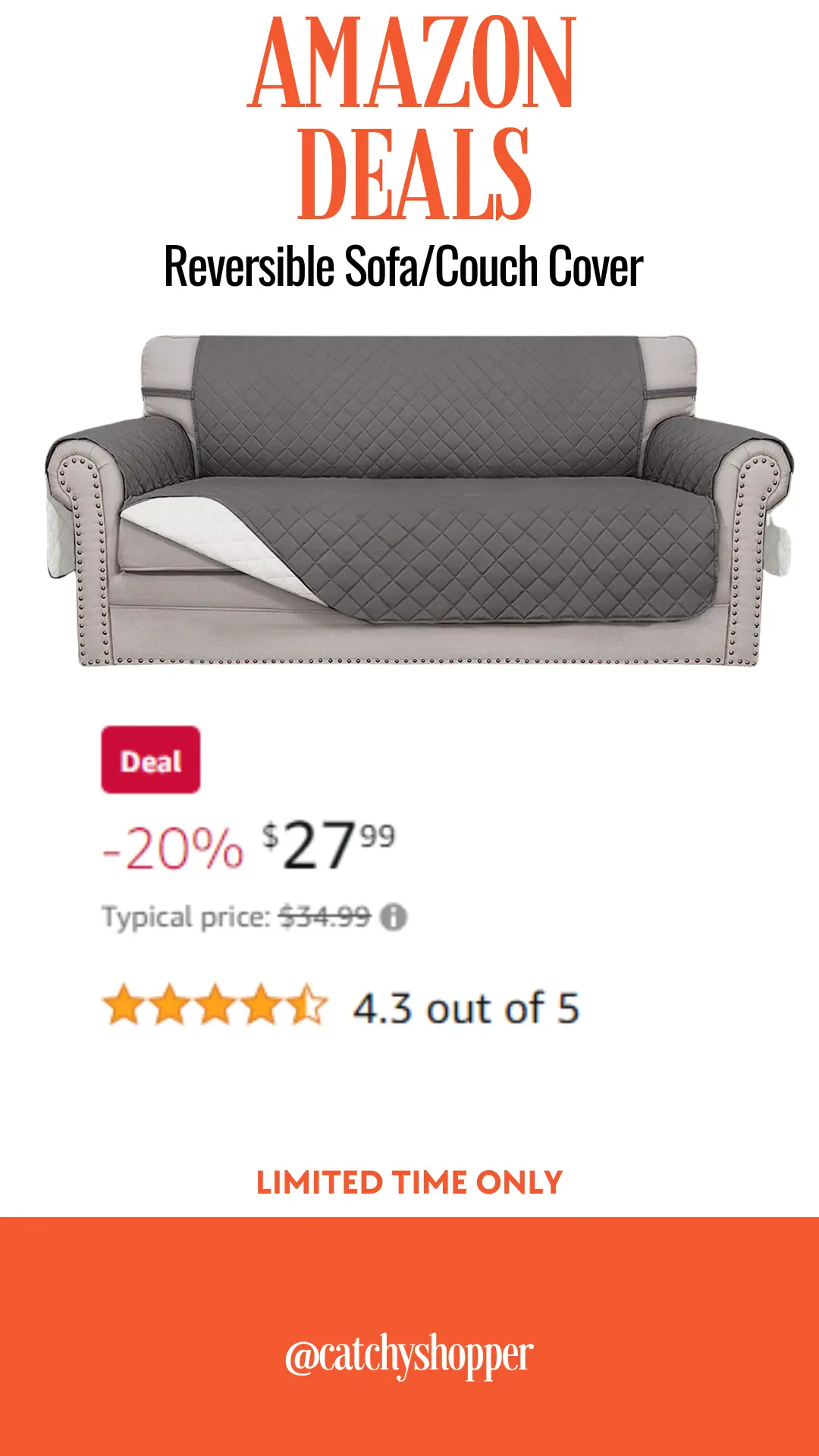 Check out this fantastic deal: a premium reversible sofa/couch cover with 20% off, crafted with a durable, 3-layer quilted microfiber and water-resistant design. It's perfect for households with children and pets, protecting furniture from daily wear and spills, and ensures a secure fit with its elastic straps and foam pipes. Plus, it's machine-washable for easy care.  
Air Fryer Oven Combo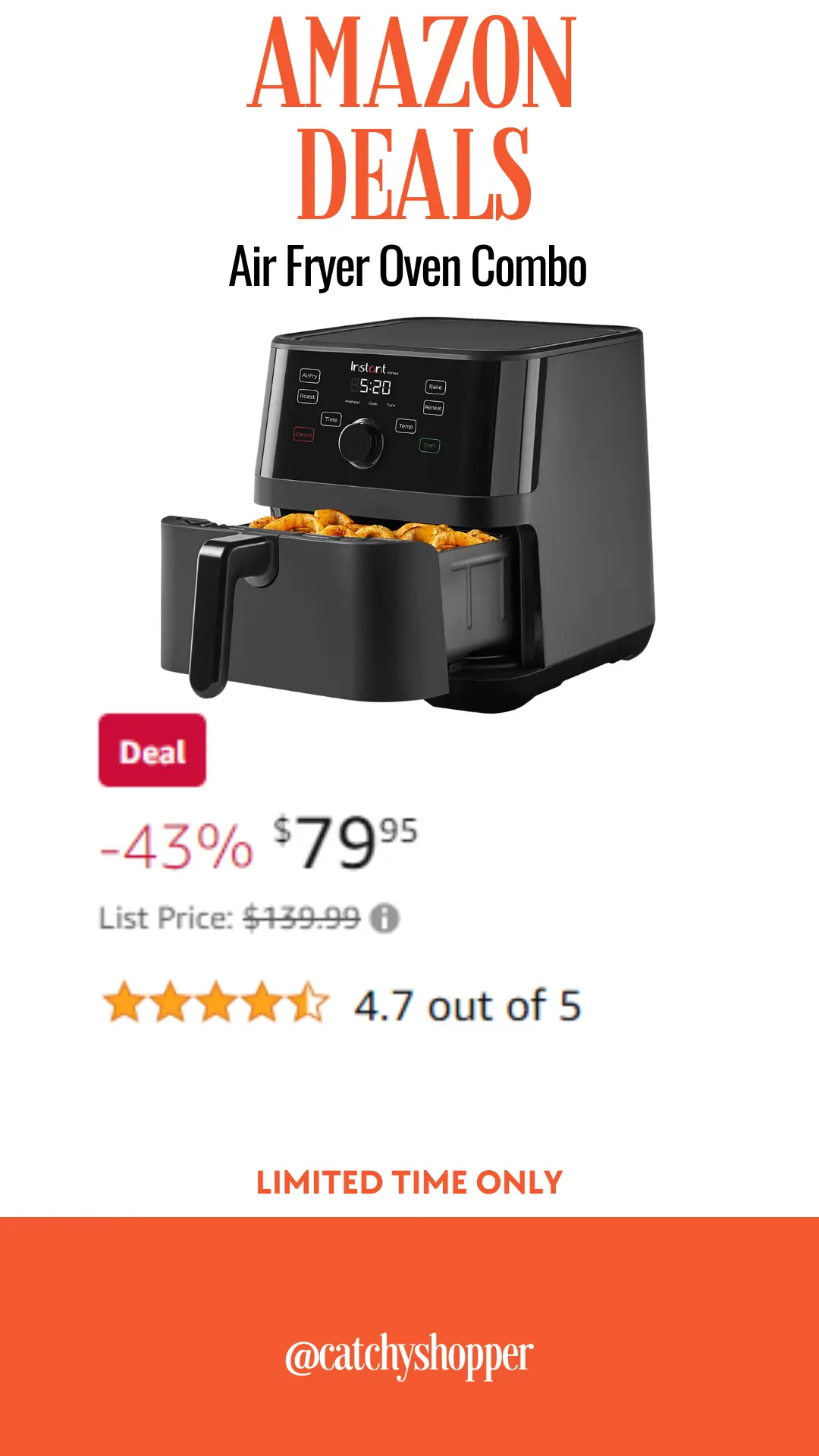 Don't miss this incredible deal: a whopping 43% off on the Air Fryer Oven Combo. This kitchen marvel boasts customizable smart cooking programs and a digital touchscreen for effortless cooking. It also features a nonstick and dishwasher-safe basket, making clean-up a breeze. What's more, it includes a free app with over 1900 recipes, opening up a world of culinary possibilities. Upgrade your kitchen today with this versatile and user-friendly appliance!
TMA Cordless Vacuum Cleaner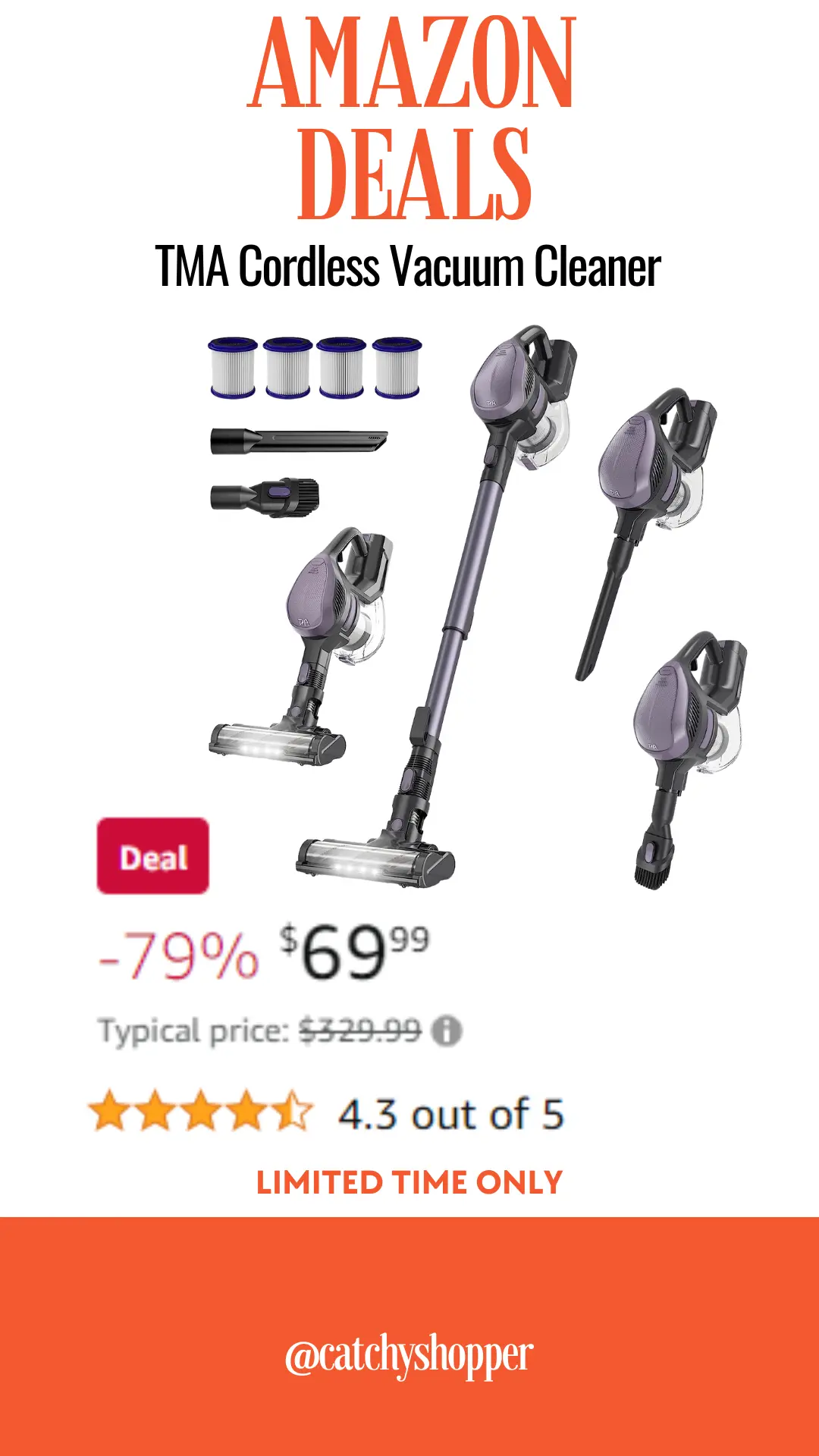 Seize this fantastic opportunity a stunning 79% off on the Cordless Vacuum Cleaner! Powered by a 250W brushless motor, it delivers a powerful 25Kpa suction. With an 8-cell large battery, you can enjoy up to 45 minutes of runtime for uninterrupted cleaning. This 6-in-1 multi-tool vacuum is perfect for hardwood floors, low-pile carpets, and pet hair. Take advantage of this great offer on the T210 model today, and experience a new level of convenience and efficiency in your home cleaning tasks!
Cordless Vacuum Cleaner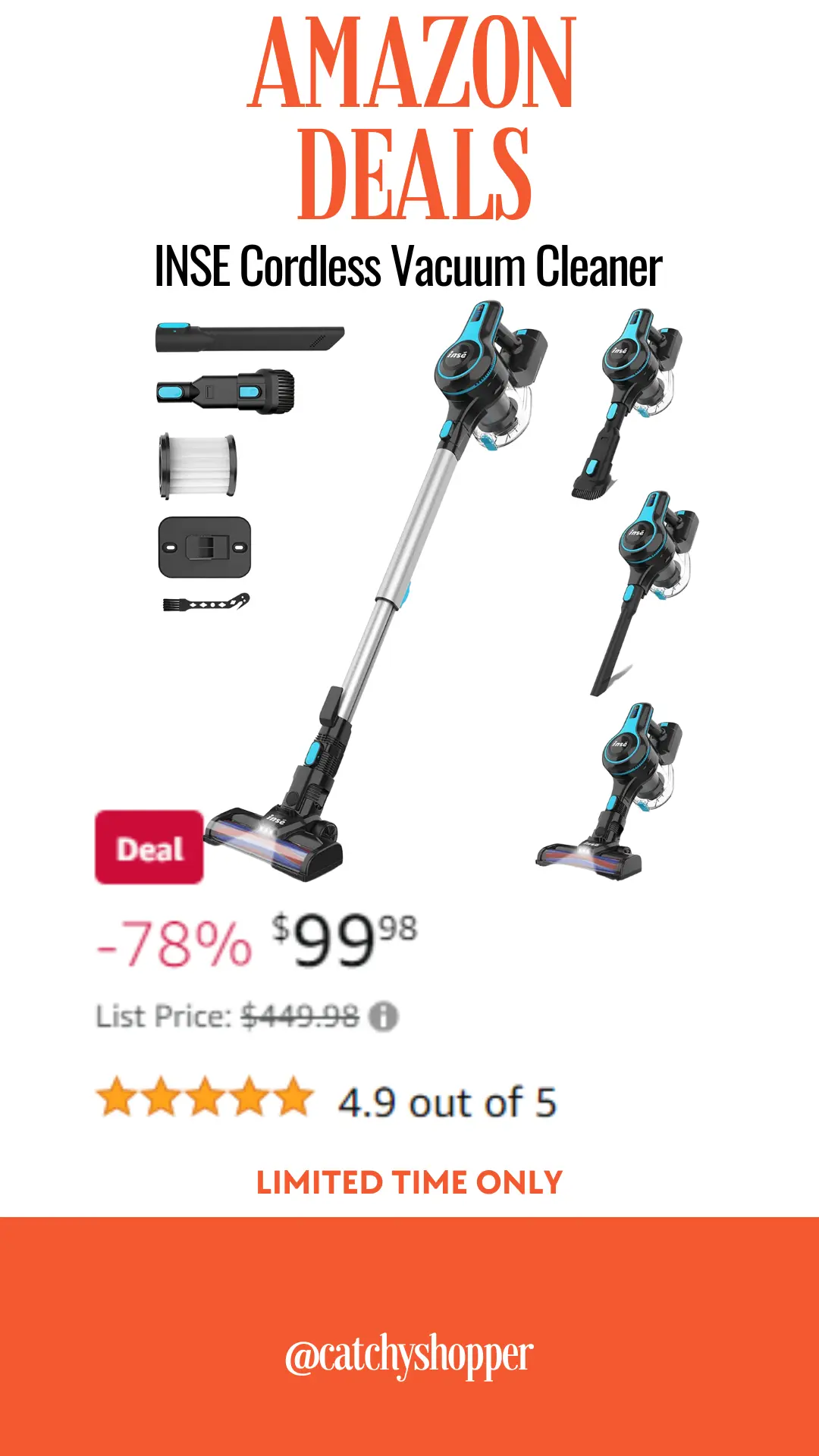 Catch this incredible deal at a massive 78% off on the INSE Cordless Vacuum Cleaner! This 6-in-1 rechargeable stick vacuum is powered by a 2200mAh battery, delivering a lightweight yet powerful clean. It ensures up to 45 minutes of runtime, making it perfect for tackling home hard floors, carpets, and pet hair. Grab the N5S Navy model today and enjoy a more effortless and efficient cleaning routine!
Robot Vacuum and Mop Combo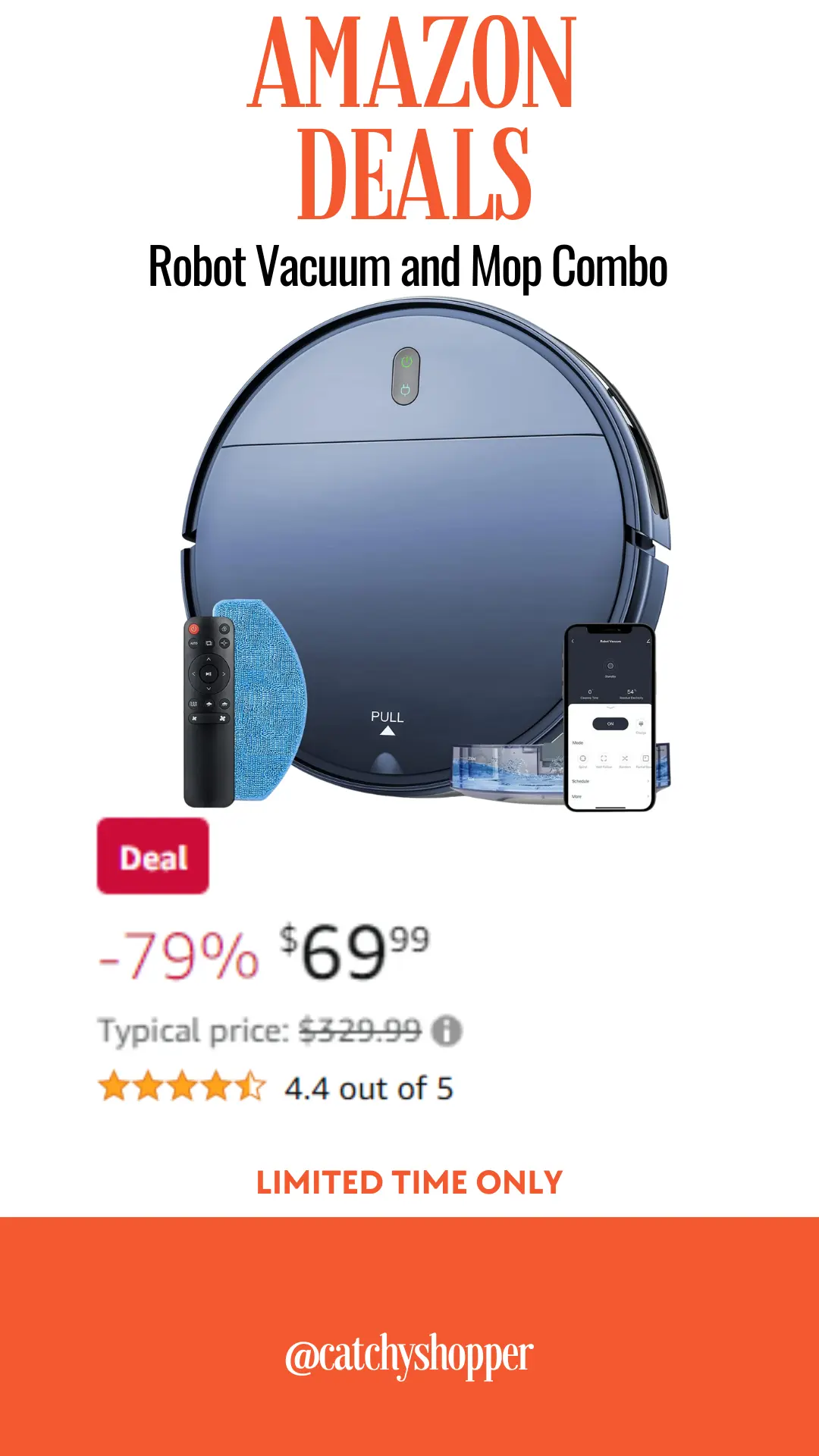 Snap up this outstanding deal at a huge 76% off on the 2-in-1 Robot Vacuum and Mop Combo! With WiFi/App/Alexa compatibility, you can conveniently schedule cleaning sessions or operate it remotely. This smart robot self-charges and is perfect for hard floors, pet hair, and carpets. Simplify your cleaning routine today with this hands-free, intelligent cleaning solution!
Cordless Car Vacuum Cleaner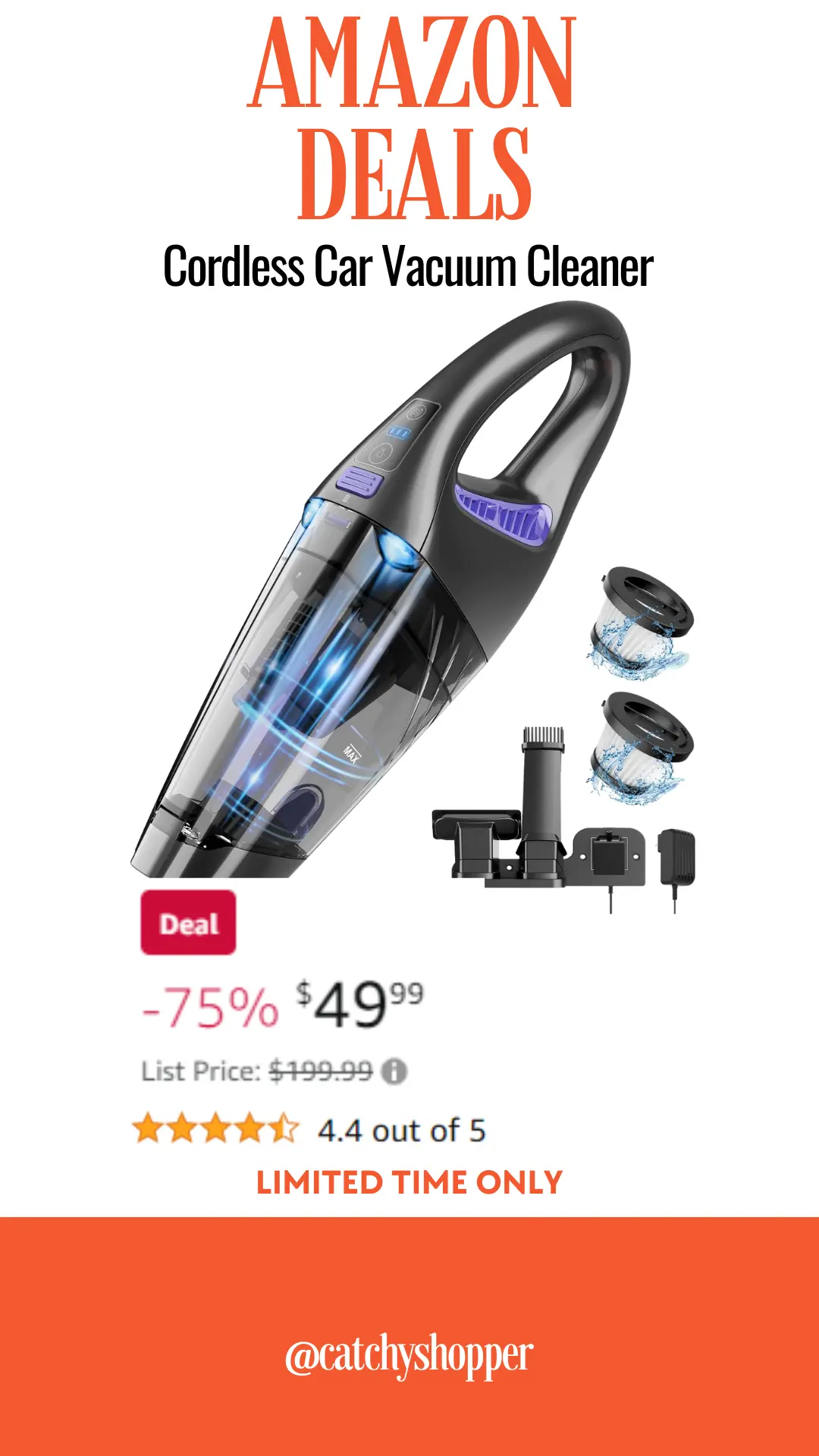 Grab this incredible deal 75% off on the Handheld Vacuum! This cordless car vacuum cleaner boasts a powerful 9000PA suction, rechargeable design, and integrated LED for enhanced visibility. Its lightweight and portable features make it perfect for cleaning cars, stairs, and pet hair. Enjoy the convenience and power of the IMINSO handheld vacuum today!
Boho Wrap Dress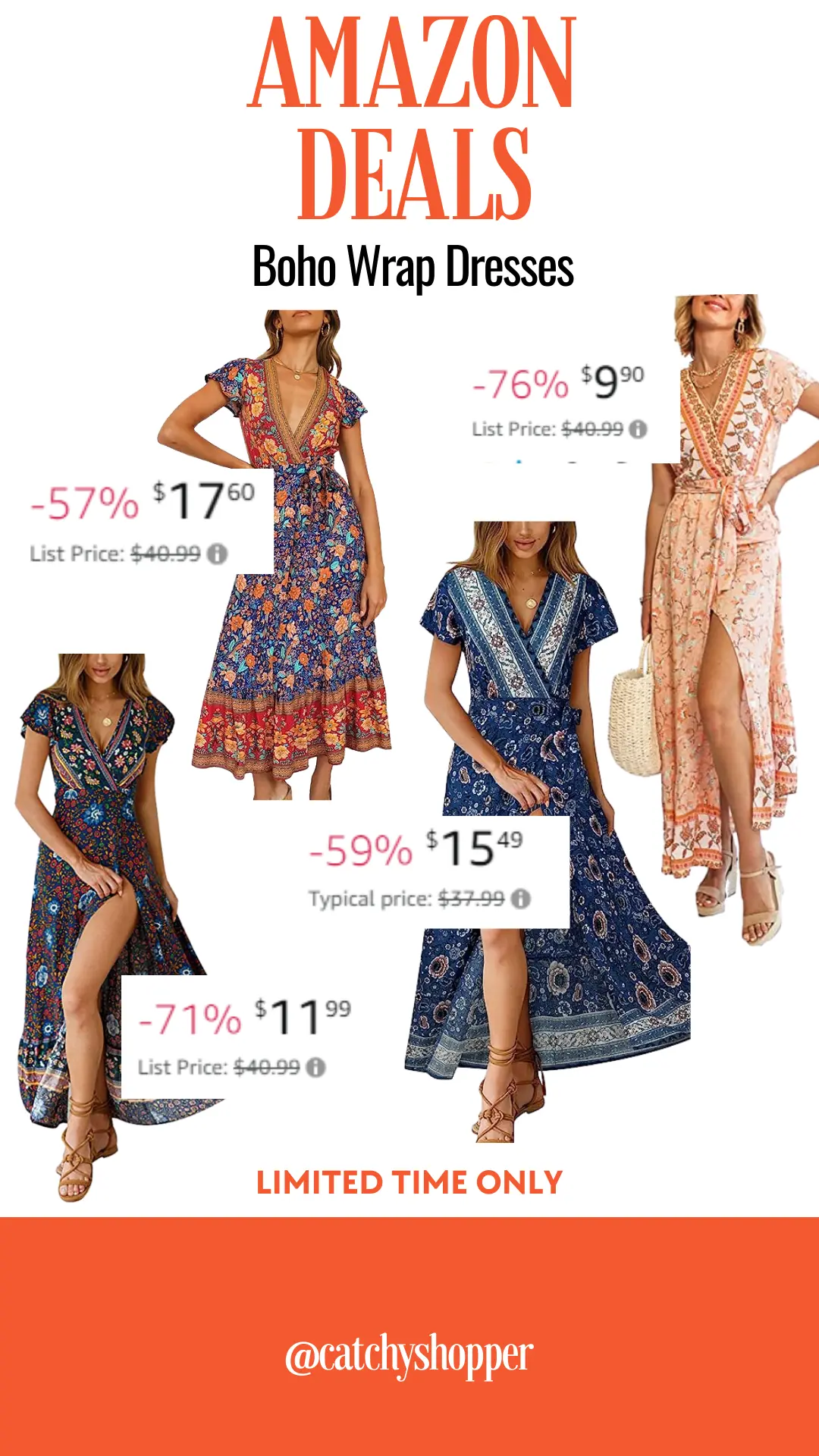 Don't miss this amazing offer of up to 76% off on these Boho Wrap Dresses! Perfect for the summer, these maxi midi beach dresses feature a bohemian floral pattern, short sleeves, and a flattering V-neck. They come in a variety of colors and are available in sizes S to XL. Add a touch of effortless style to your wardrobe today with these casual and chic Boho dresses!
V Neck Casual Ruffle Dress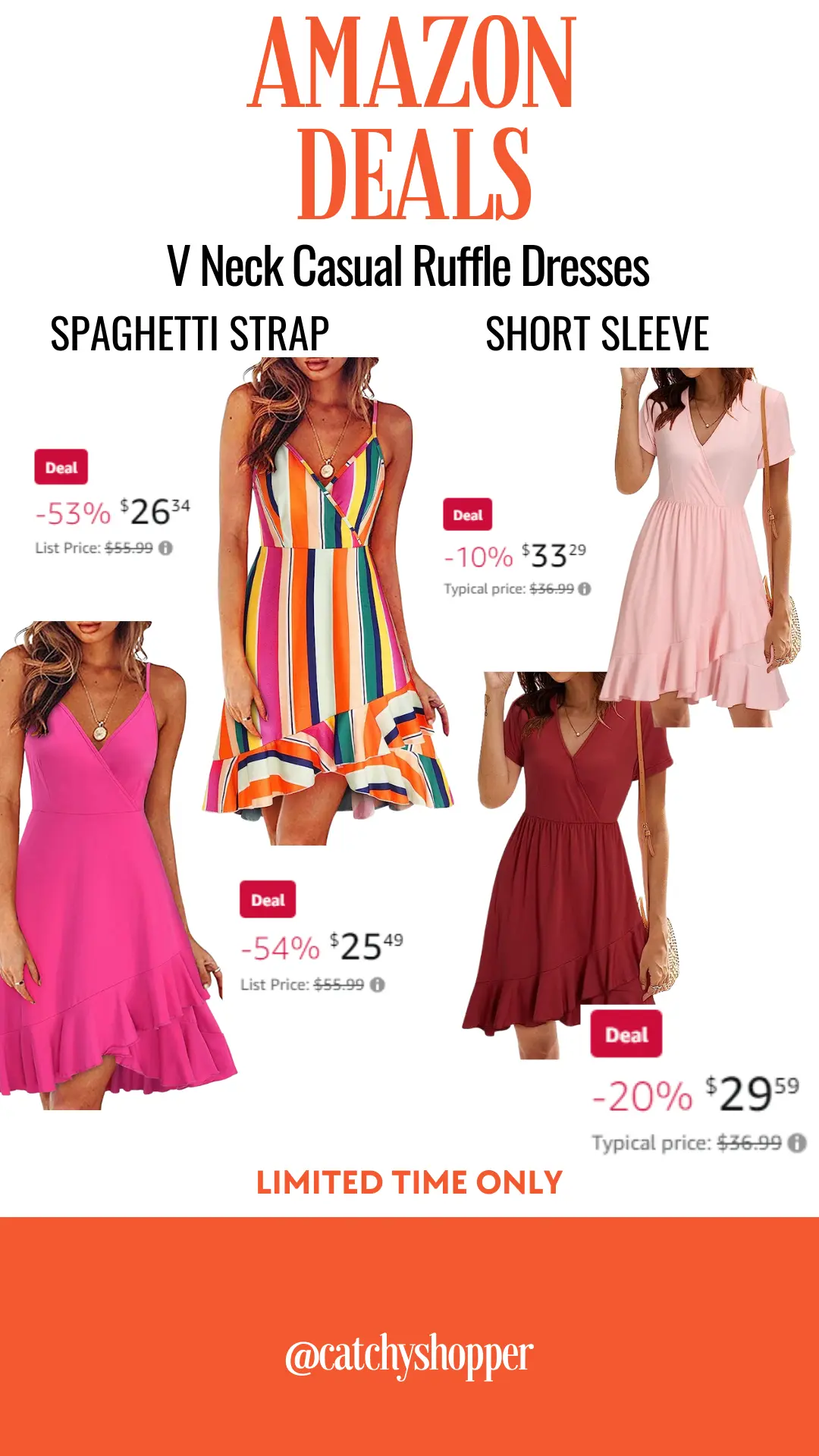 Don't miss this summer special up to 54% off on these Summer Dresses! Available in a range of solid colors and vibrant floral patterns, you can select from two fit types—short sleeve or spaghetti strap—for personalized style and comfort. This breezy and fashionable dress is perfect for any casual occasion. Add this versatile piece to your wardrobe at a fantastic discount today!
Elastic Waist Tiered Midi Dress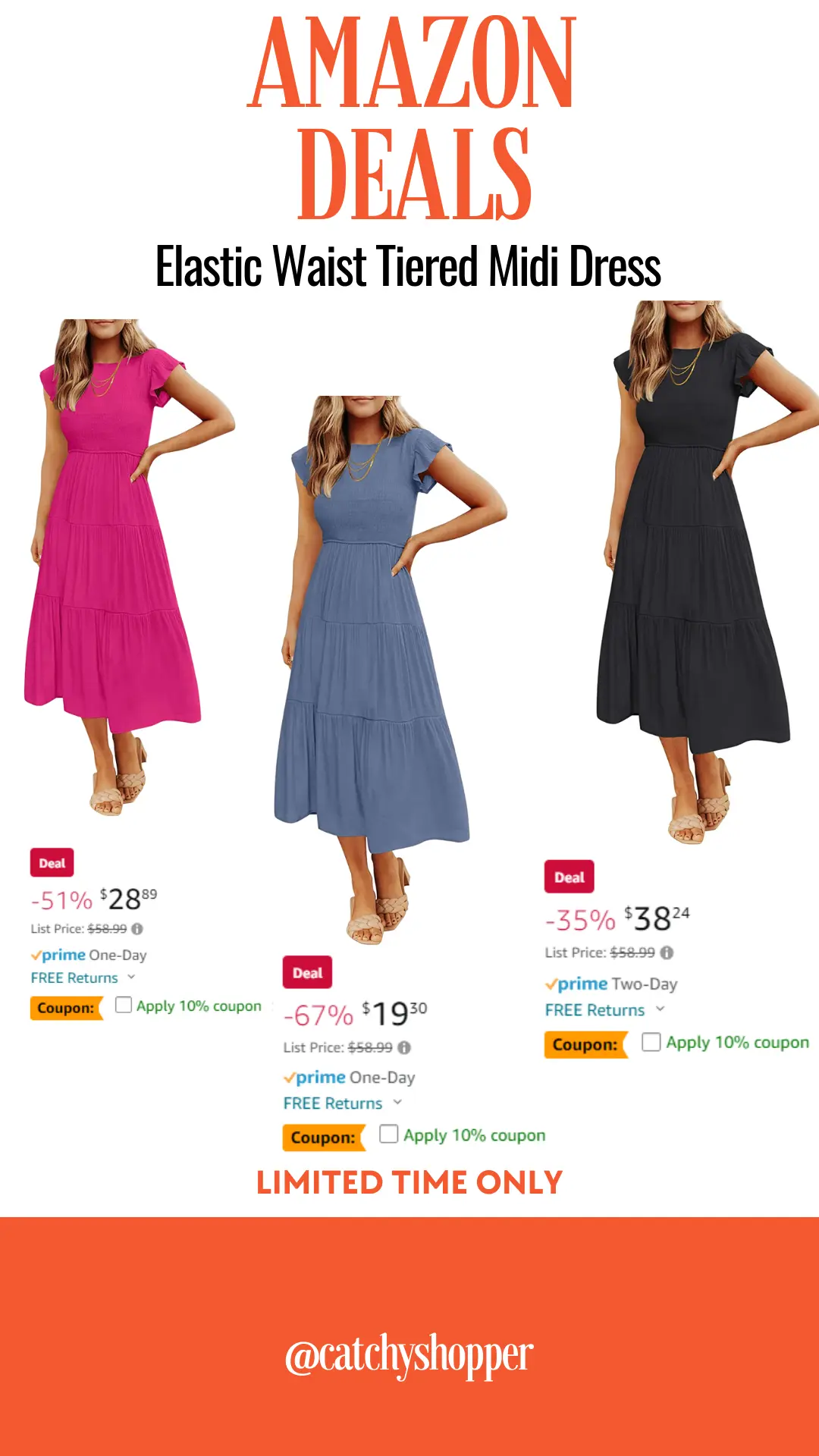 Score a fantastic deal with up to 67% off this Tiered Midi Dress! Available in a multitude of styles and colors, this versatile piece is perfect for any occasion—be it casual, daily wear, vacation, beach trips, holidays, weddings, office, or family gatherings. Just style this dress with your favorite necklace and earrings for an elegant yet effortless look. Don't miss the chance to add this beautiful and affordable addition to your wardrobe today!
Sleeveless Midi Dress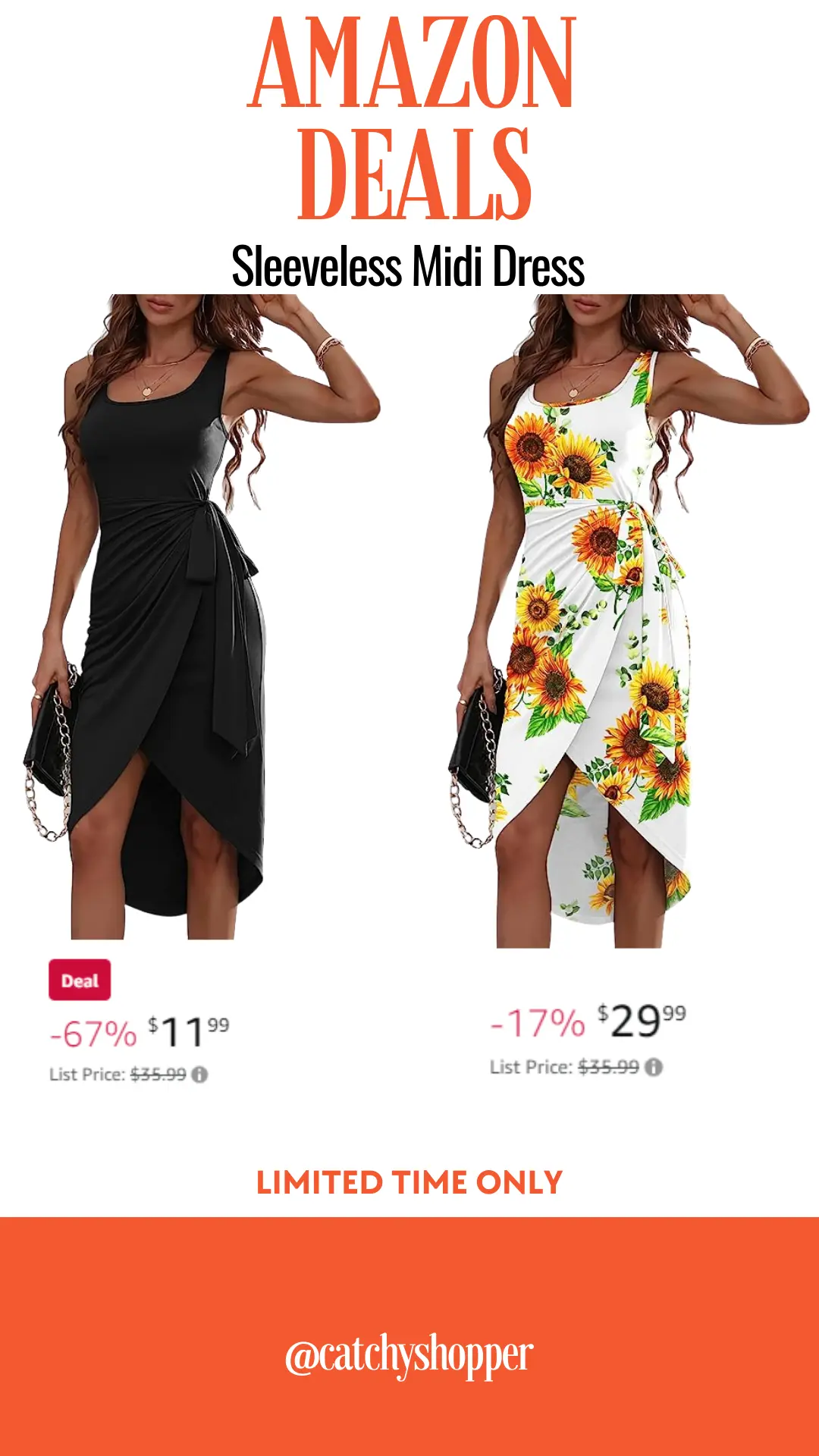 Snag this fantastic deal up to 67% off on this Sleeveless Midi Dress! This casual wrap, knee-length dress features a side slit and is perfect as a summer club or night out dress. Choose from an array of solid colors or vibrant floral options to match your style.  
Remember, these offers are subject to change and can end at any time. So, don't wait too long to take advantage of these fantastic savings. Upgrade your home, wardrobe, and more with our amazing deals today!
For more amazing fashion finds, check out the Daily Promos on the Latest Fashion Trends post.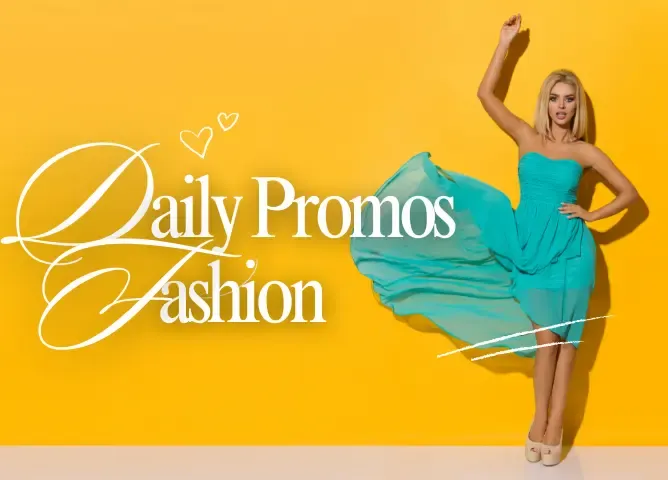 In the mood for a beauty haul? Our curated post on stellar beauty deals is just a click away!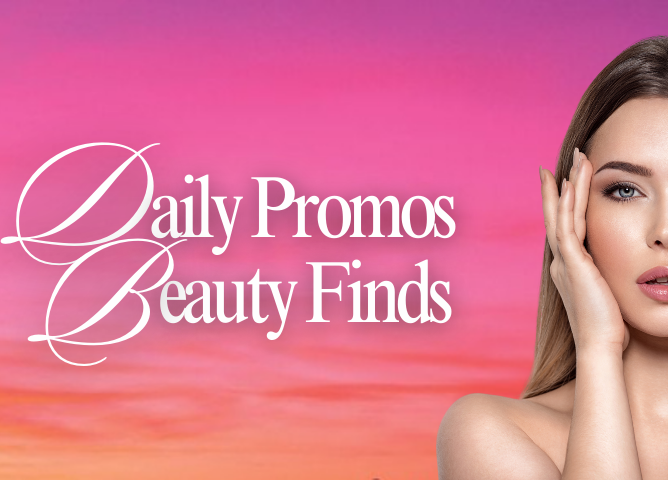 Looking to spruce up your home without breaking the bank? Check out our handpicked selection of essential home items on this dedicated post. Enjoy the hunt for your next fabulous find!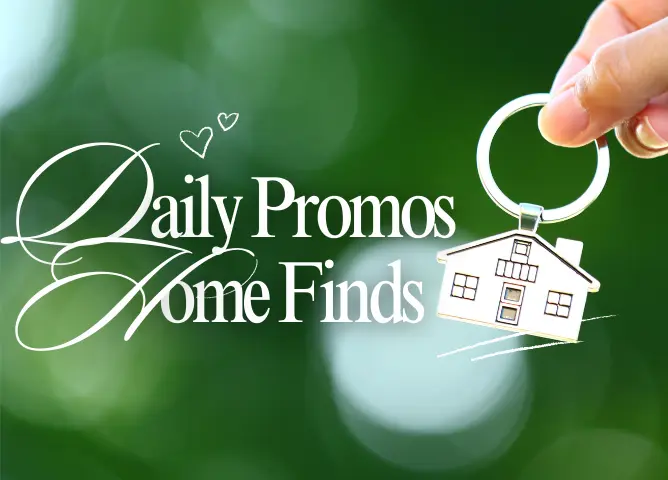 Happy shopping!
Comments