This post may contain affiliate links, please see our privacy policy for details.
Are you ready to dive deep into the irresistible fashion deals coming your way this August 15th? From statement workwear to weekend staples, and even the chicest casual looks, we've meticulously handpicked them all just for you. What's even more thrilling? Each of these trendsetting pieces comes paired with some truly enticing discounts. So, without further ado, let's unveil these top 5 fabulous fashion finds!
Sweater and Midi Skirt Set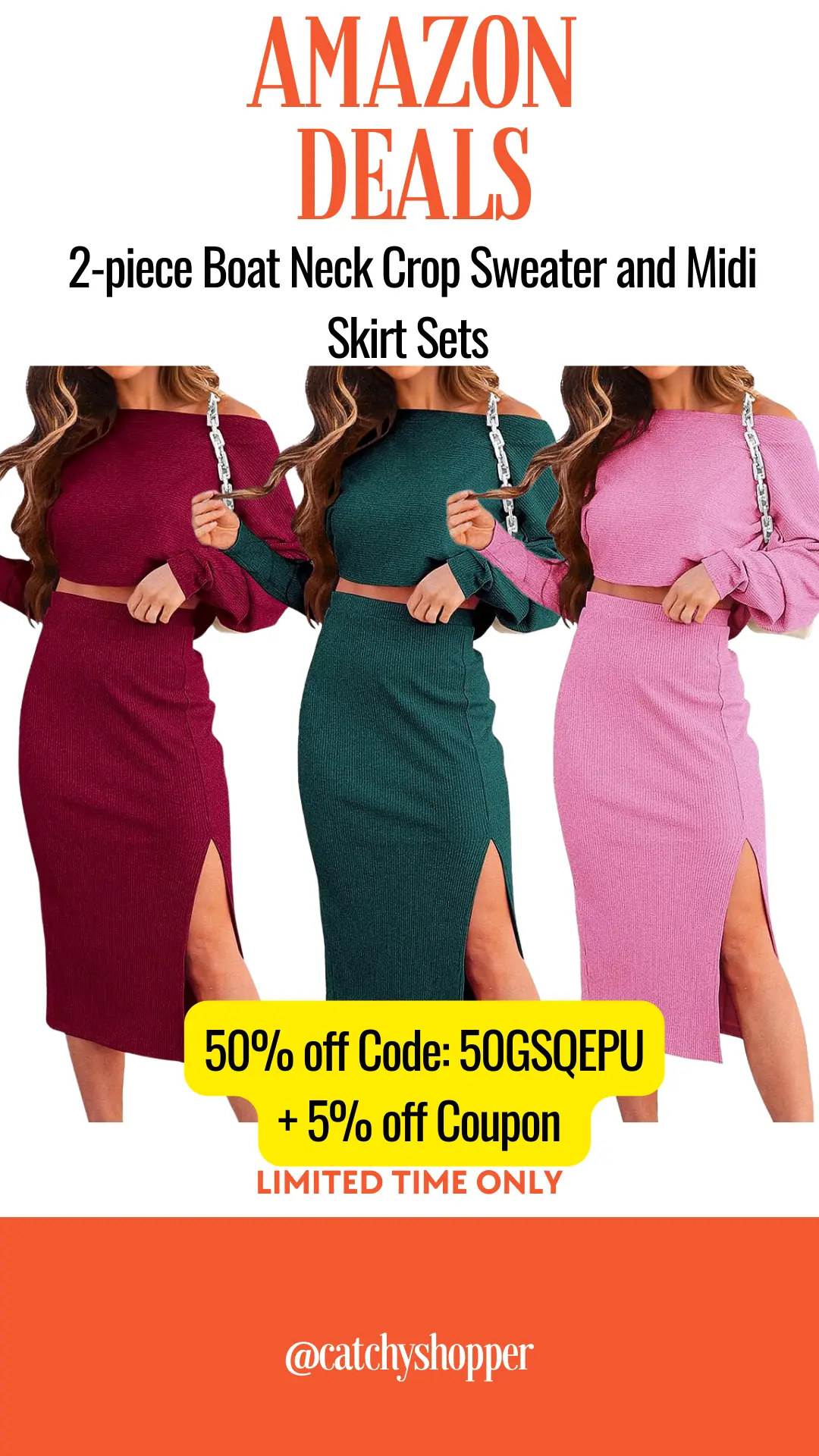 Get a whopping 55% off (50% with Code: 50GSQEPU + an additional 5% off Coupon valid until 08/18). Elegance meets comfort with this set. Made from soft, non-binding material, it's designed to shine on any occasion. Its versatility lets you seamlessly transition from day to night, ensuring you're always dressed to impress.
Open Front Trench Style Cardigan Sweater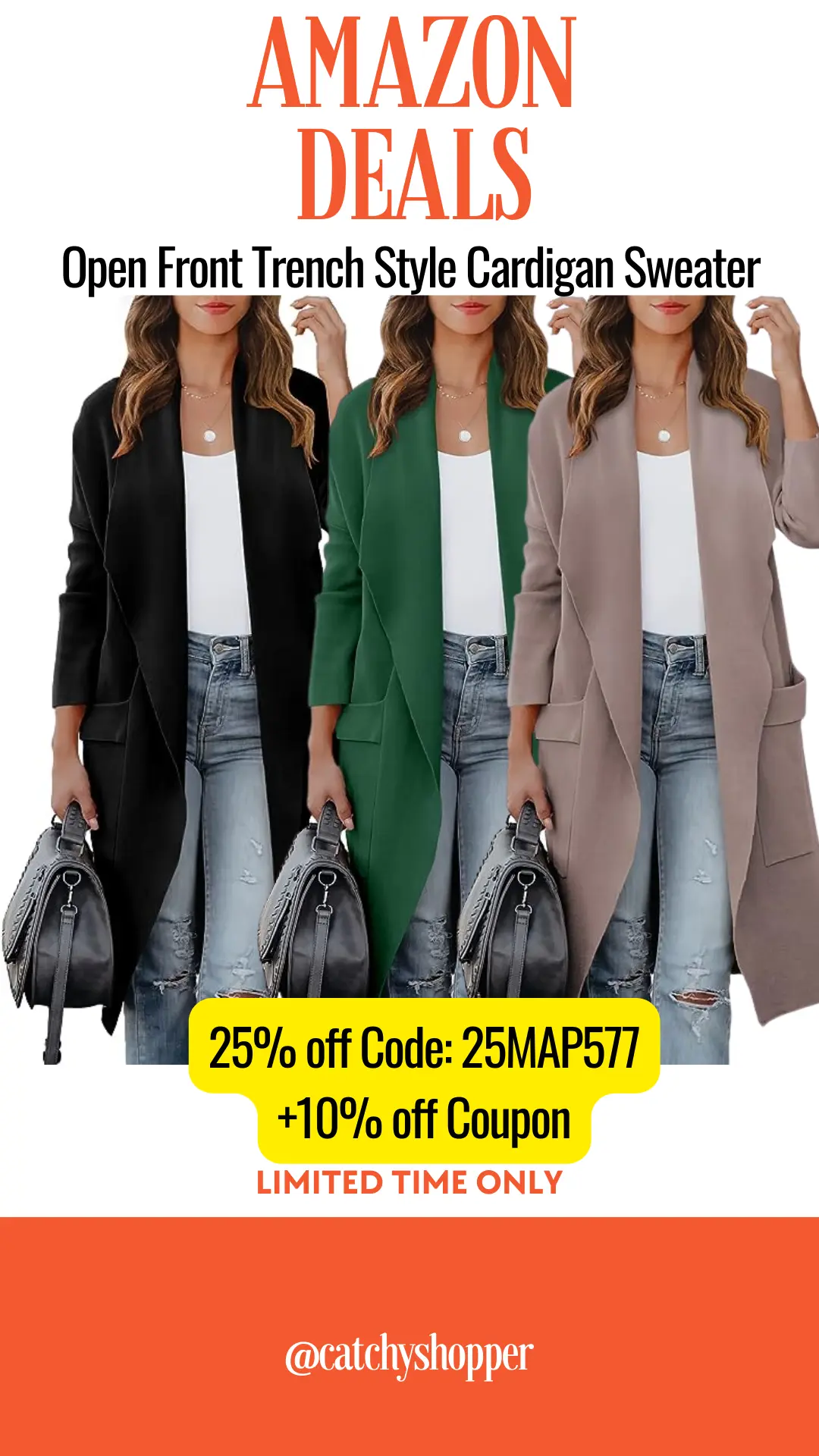 Enjoy a generous 35% off (25% with Code: 25MAP577 +10% off Coupon). This is not just a cardigan; it's your perfect companion for those chilly autumn and winter days. The stretchy breathable fabric ensures you're wrapped in comfort, while the classy design ensures all eyes are on you, whether you're at school, the office, or out on the town.
One Shoulder Bodycon Satin Cocktail Midi Dress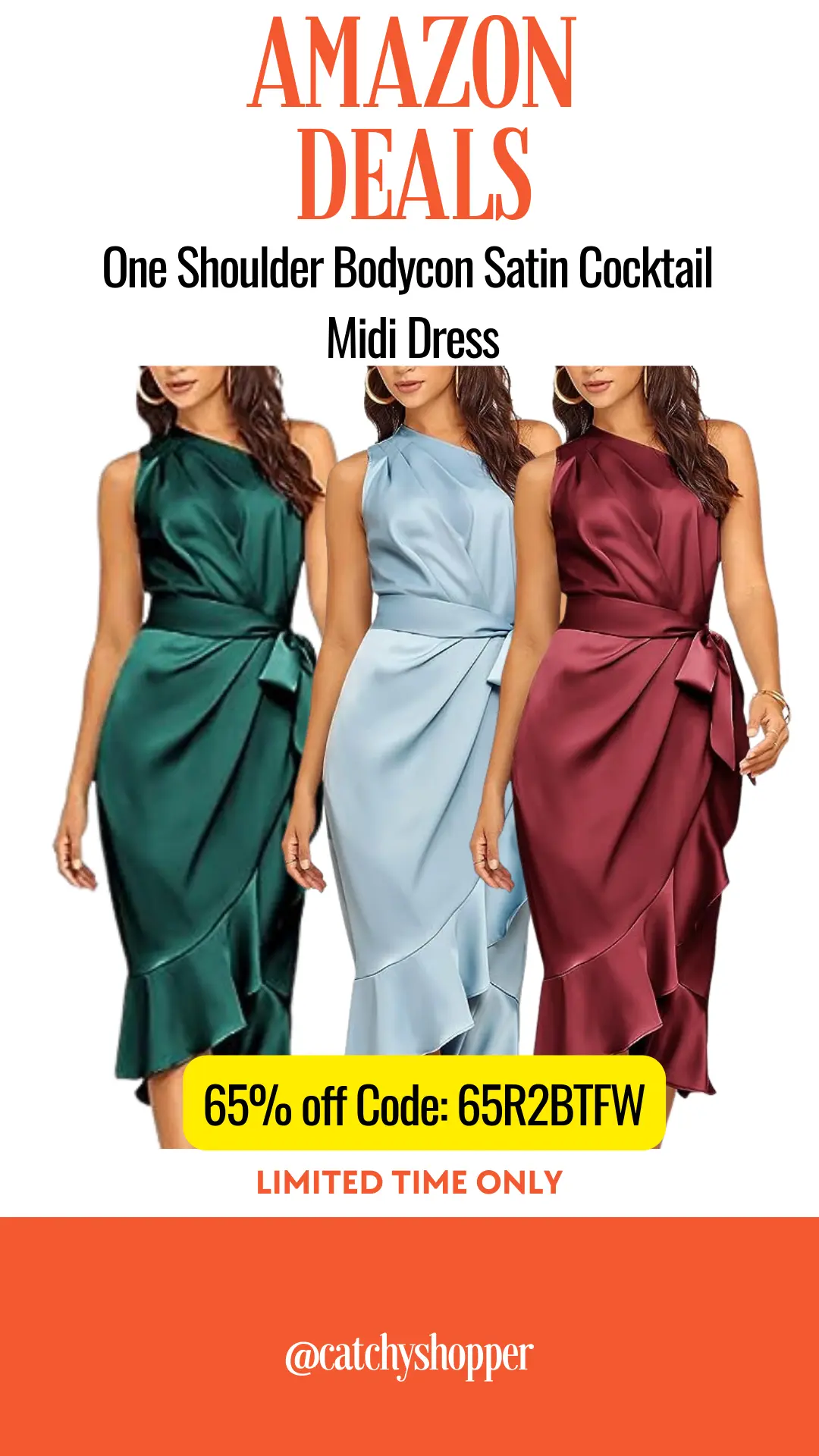 Steal the spotlight and get 65% off using Code: 65R2BTFW (Valid until 08/20). Made in the USA, this silky satin number promises an unbeatable fit that highlights your best features. The asymmetrical ruffle split hem and belted waist combine tradition with trend, ensuring you're the belle of any ball.
Spaghetti Strap Smocked Backless Maxi Dress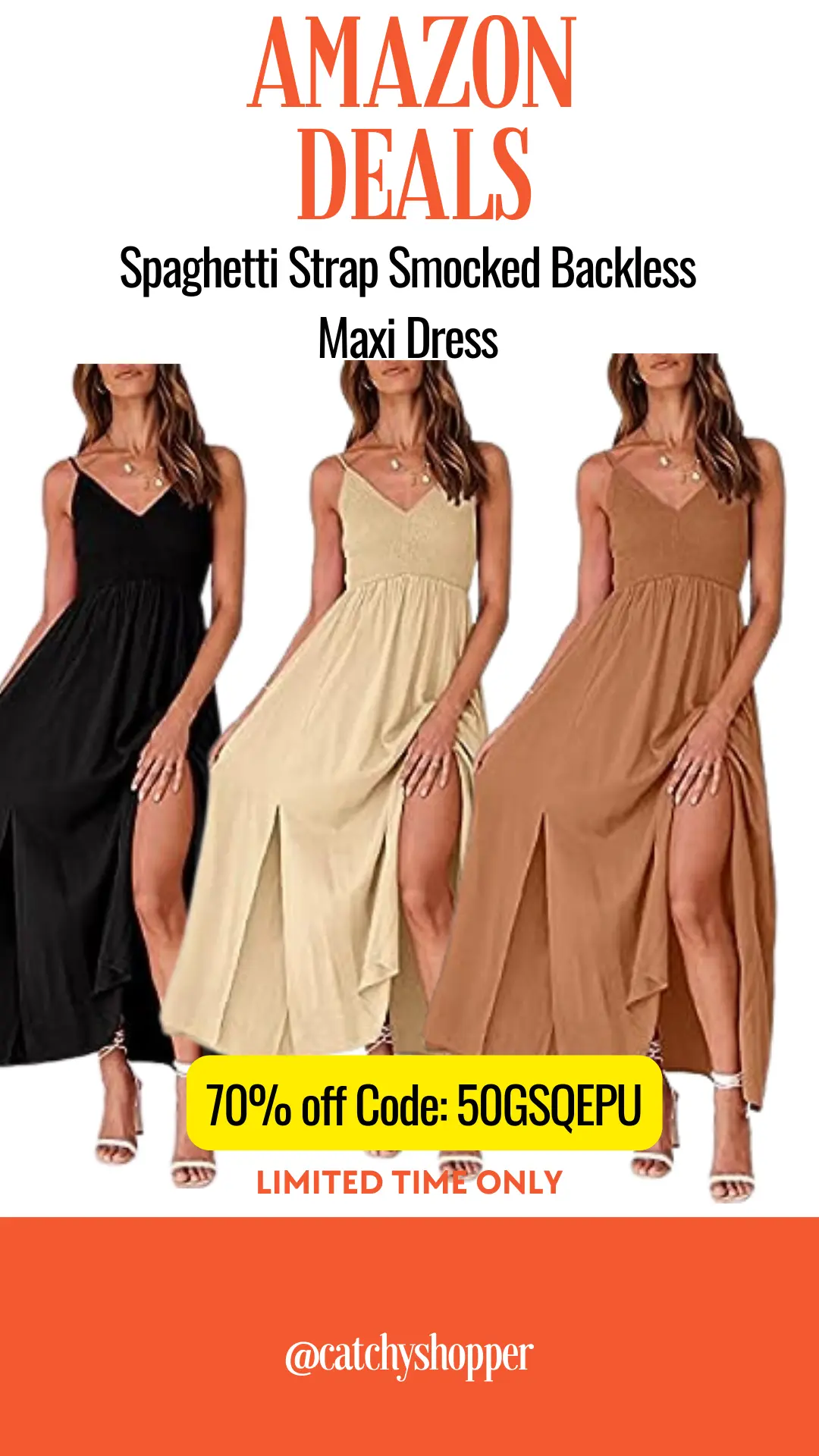 Glide effortlessly with 70% off using Code: 70F86SJ9 (Valid until 08/17). This dress is the epitome of casual elegance. From the breezy backless design to the flowing skirt, it's a piece that promises both comfort and a hefty dose of style.
Wide Leg Pants and Blazer Set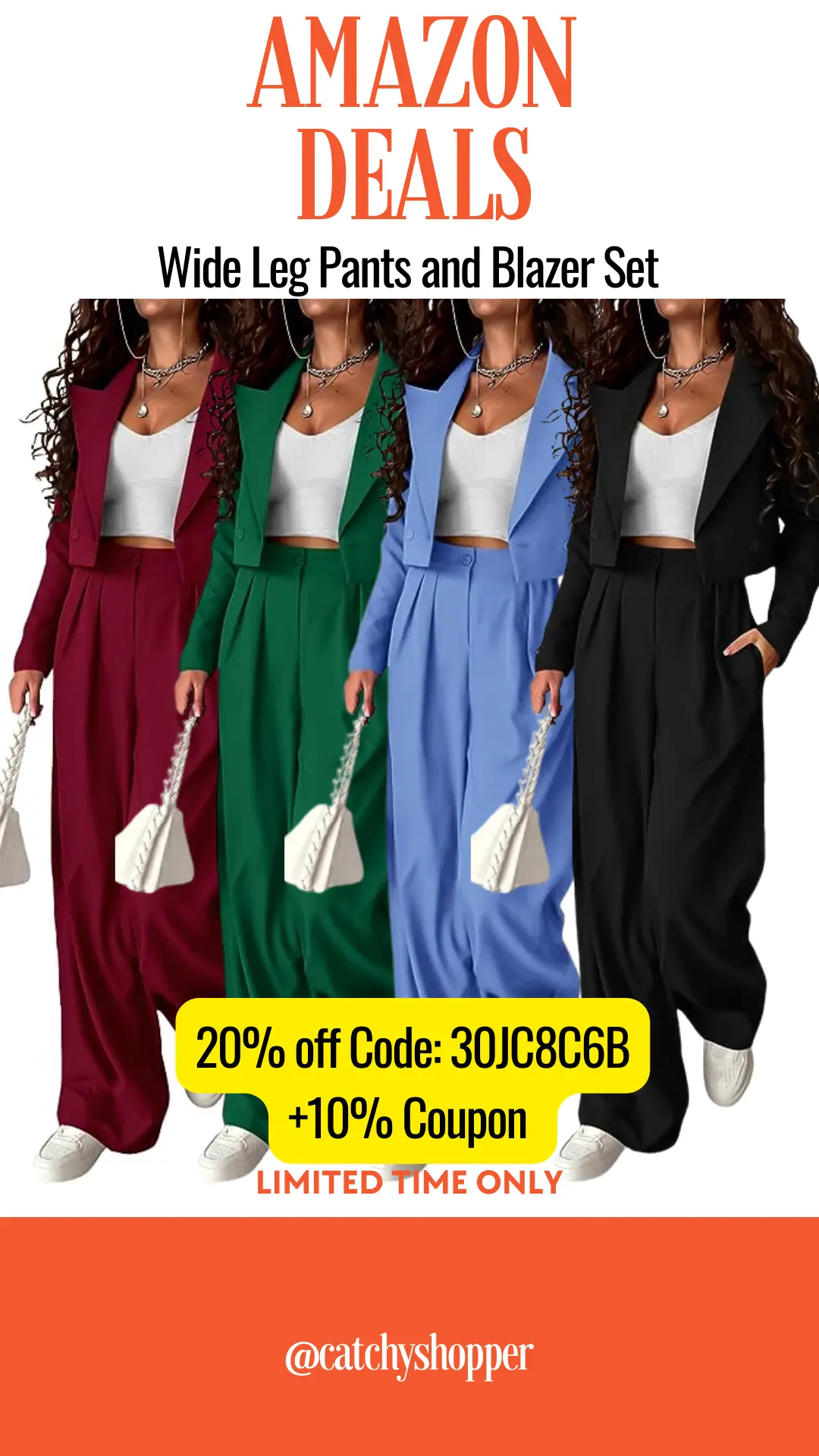 Command attention with 30% off (20% off with Code: 30JC8C6B +10% Coupon valid until 08/15). This two-piece suit set merges relaxed comfort with professional chic. Whether you're headed to the office or on a casual day out, this set ensures you do so in style.
Ready for a school year like no other? Dive into our exclusive collection of the best Back to School Deals right here. Make this semester truly unforgettable!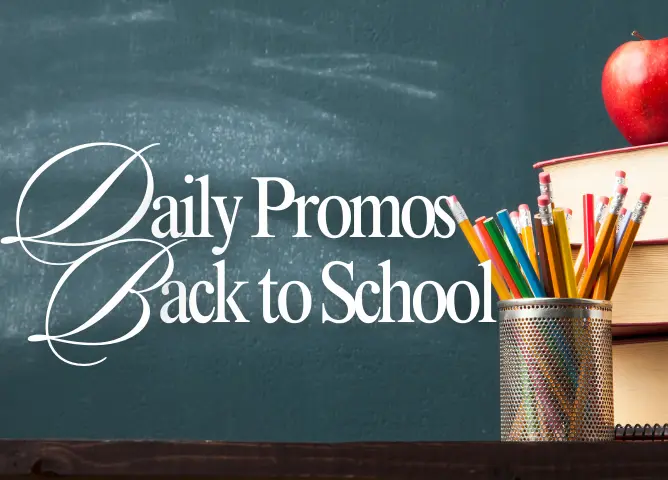 For more amazing fashion finds, check out the Daily Promos on the Latest Fashion Trends post.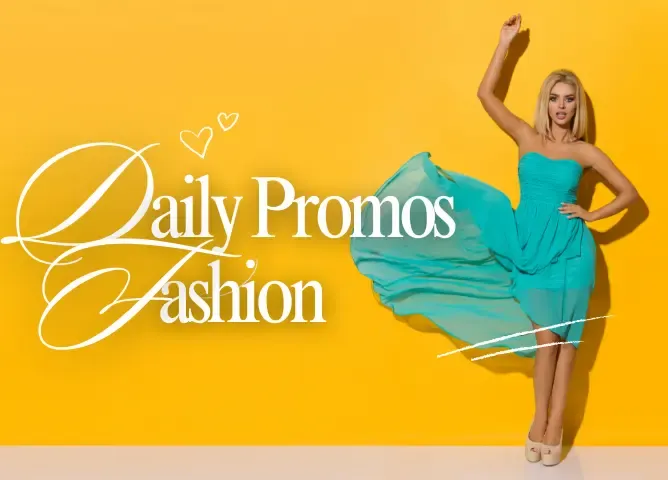 In the mood for a beauty haul? Our curated post on stellar beauty deals is just a click away!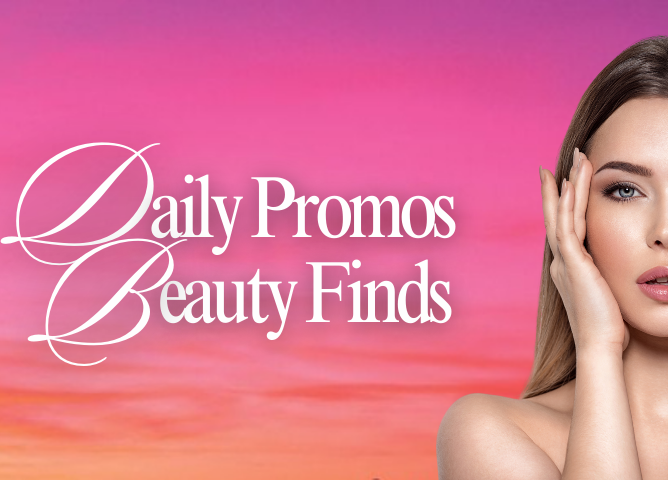 Looking to spruce up your home without breaking the bank? Check out our handpicked selection of essential home items on this dedicated post. Enjoy the hunt for your next fabulous find!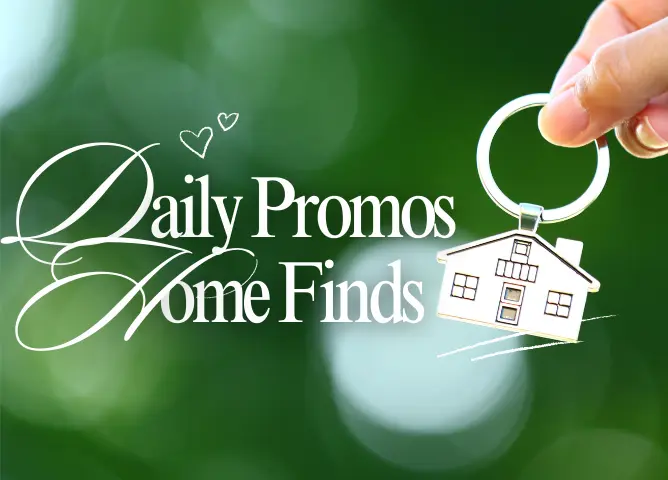 Happy shopping!
Comments