This post may contain affiliate links, please see our privacy policy for details.
Ready to invigorate your style with some fantastic additions to our July Amazon Fashion Deals? Whether you're on the hunt for a casual yet stylish long-sleeve blouse, a comfy jumpsuit for your relaxation days, an elegant one-shoulder dress for those special evenings, or a sizzling bikini set for your sun-soaked beach outings, we've got it all lined up for you. And the cherry on top? Each piece comes with a jaw-dropping discount that's too good to resist. Let's dive right into these incredible deals!
Long Sleeve Casual Blouse
Whether you're working from home or enjoying a laid-back weekend, this blouse is a must-have. Stylish yet comfortable, it's a perfect blend of casual and chic. Grab it now at 45% off with Code: 45BMP23M, valid through 8/6.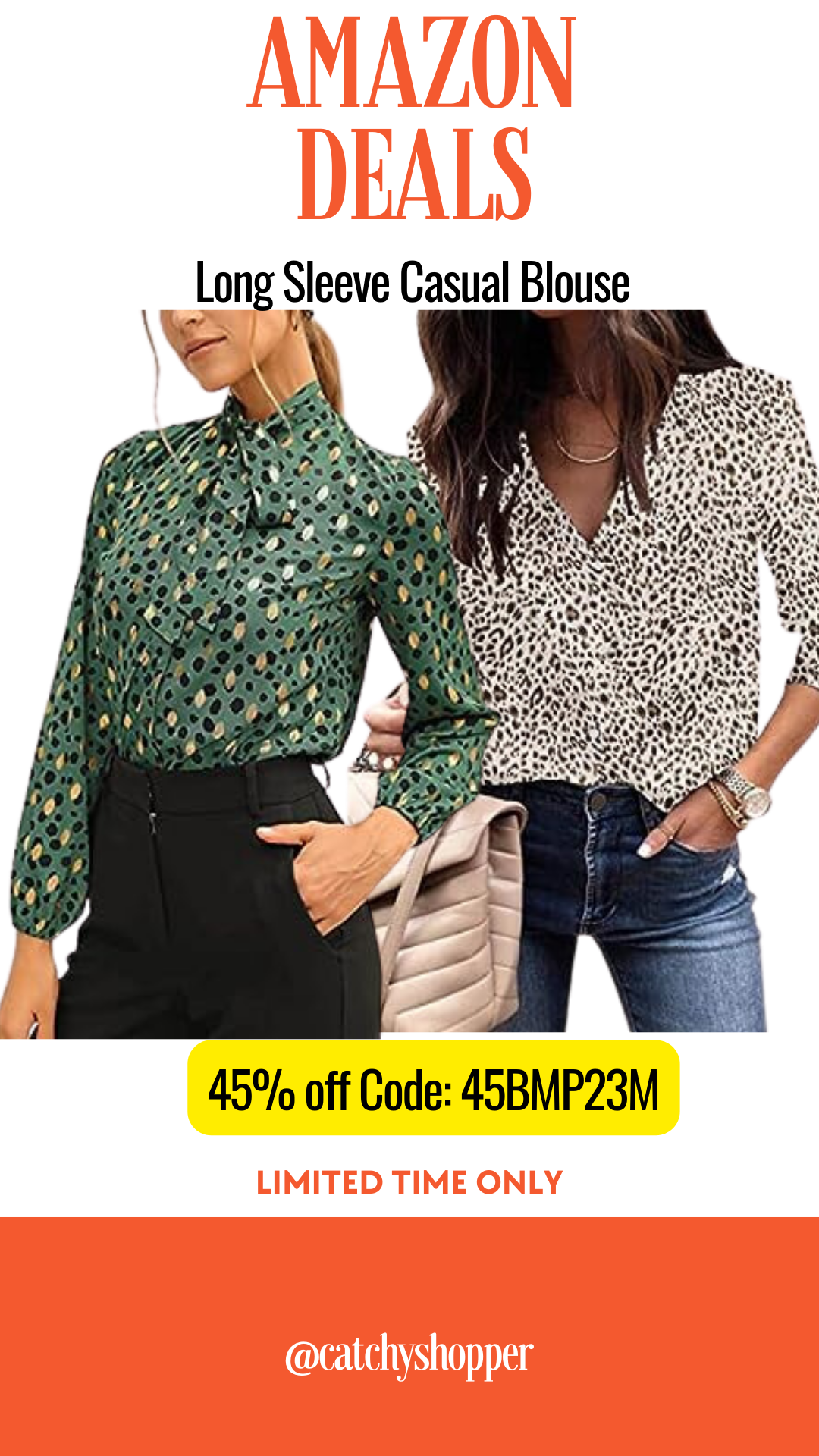 Loose Wide Leg Jumpsuit
Relax in style with this jumpsuit. Perfect for lounging or running errands, it's all about comfort and ease. It's 50% off with Code: 50JY7Z72, valid until 08/06.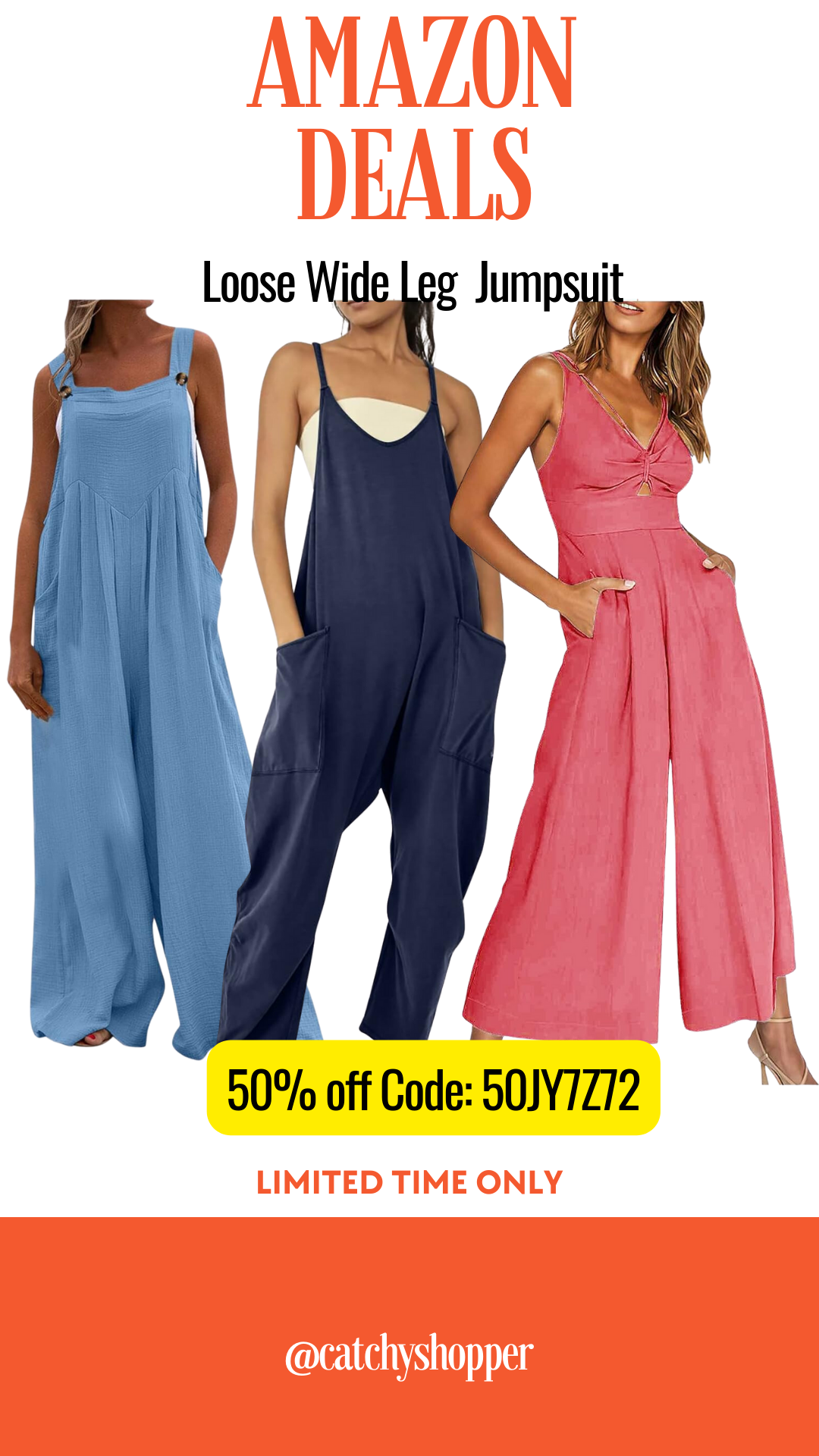 2 Piece Workout Outfit
This trendy outfit makes a style statement while you sweat it out. Ideal for any workout, it's yours at 50% off using Code: 50G8CSYY, valid until 08/08.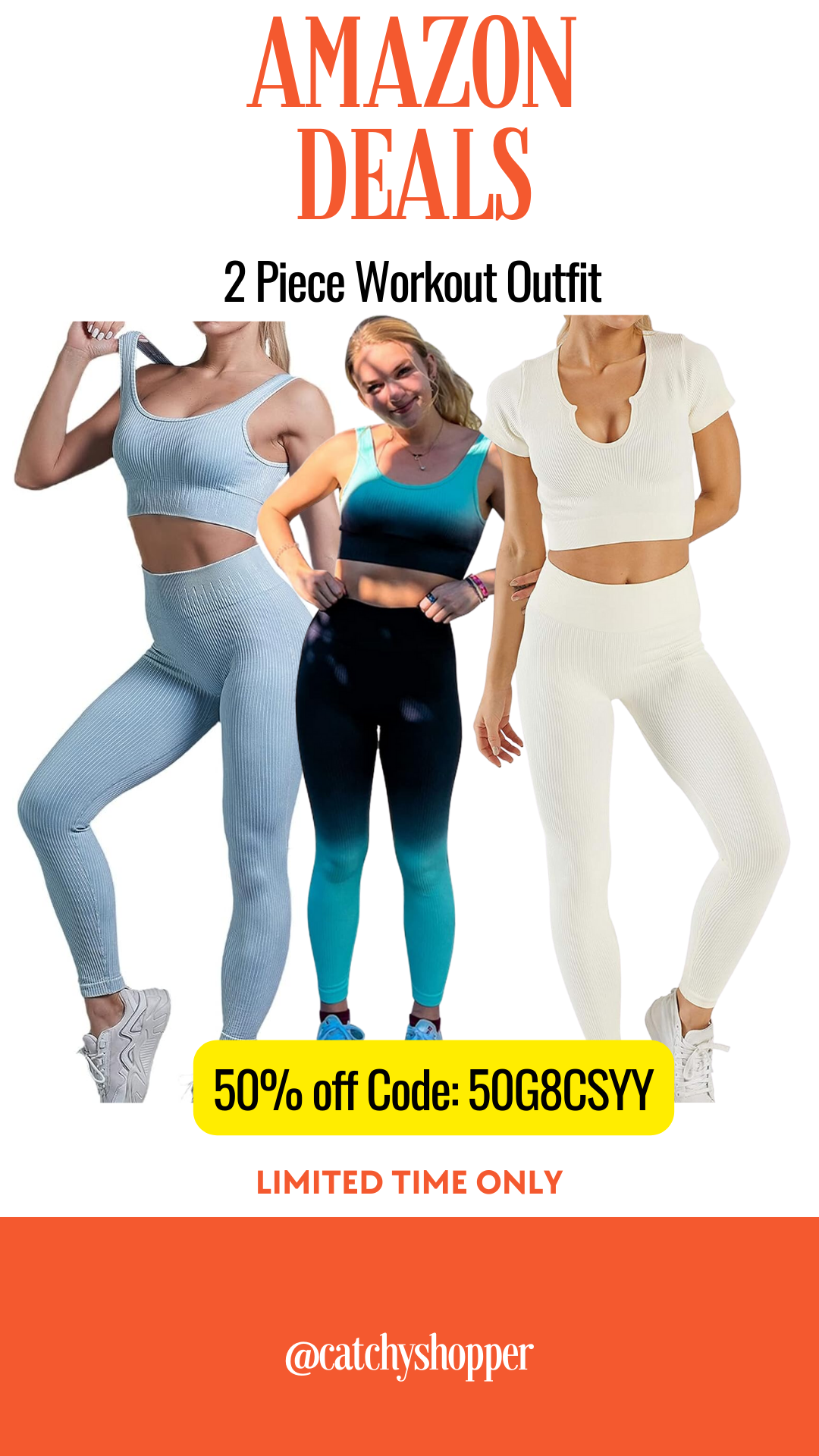 One Shoulder Long Sleeve Dress
Elegant and chic, this dress is perfect for evening gatherings or romantic dates. Enjoy a 50% discount with Code: 55TW1CPM, plus a 20% Clipped Coupon, valid until 08/02.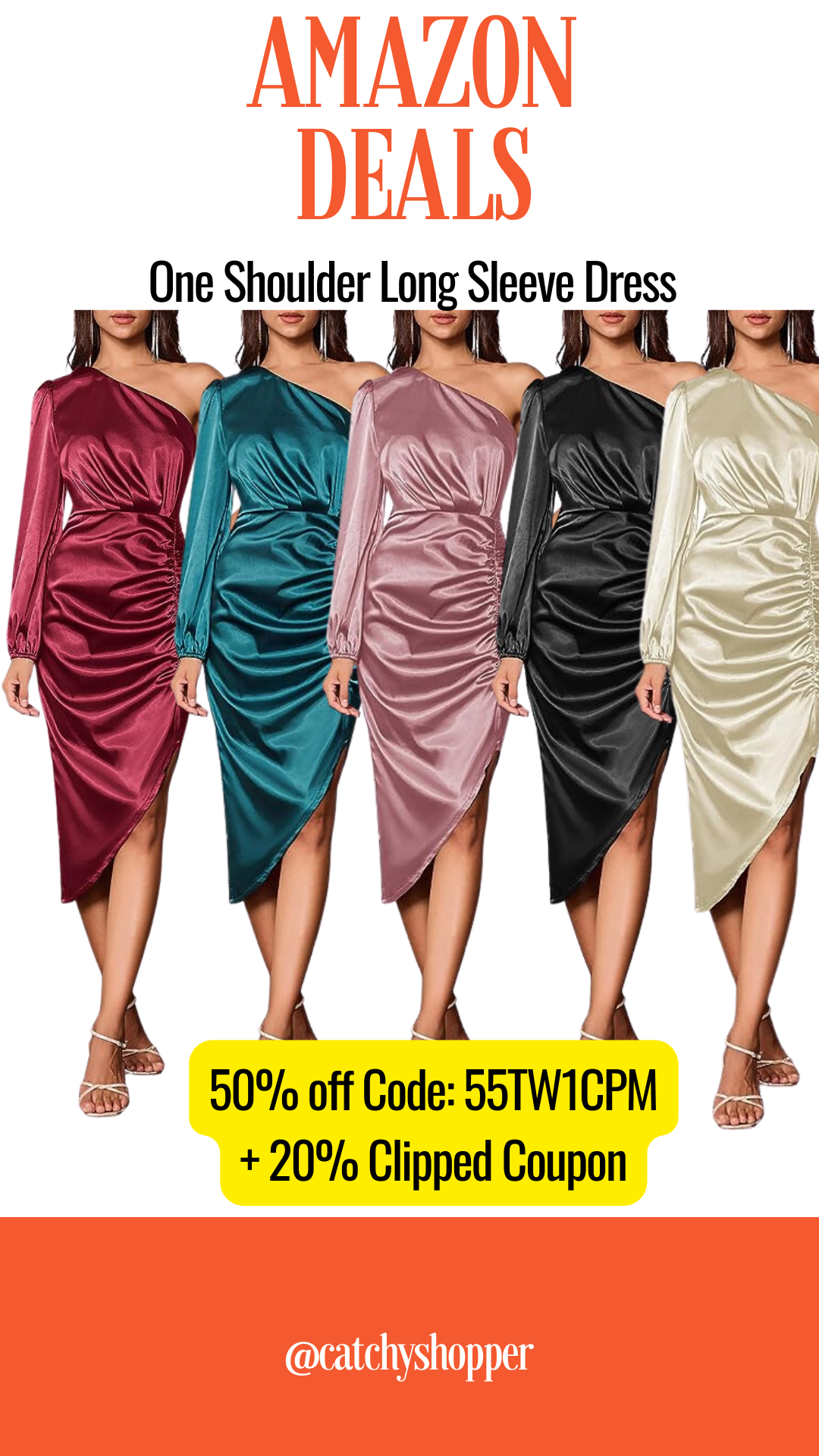 Sleeveless Lace Tank Top
This delicate top, perfect for sunny outings or layering, is at 40% off with Code: 40ROV56D, plus a 10% Coupon, valid until 08/08.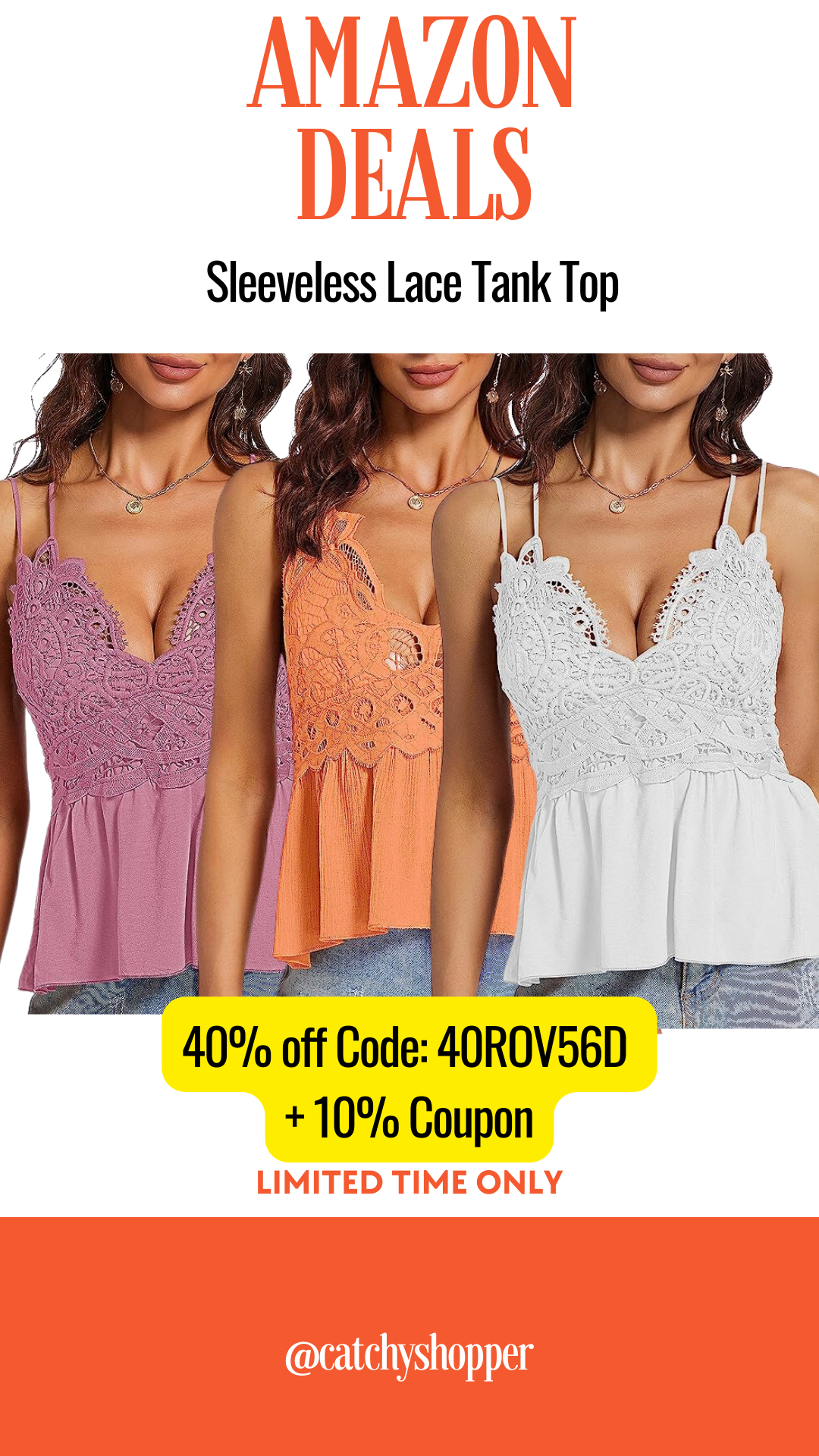 Bodycon Short Dress
Make heads turn with this sizzling dress. Perfect for parties or clubbing, it's available at a whopping 55% off with Code: 55DXPKAB, valid until 08/04.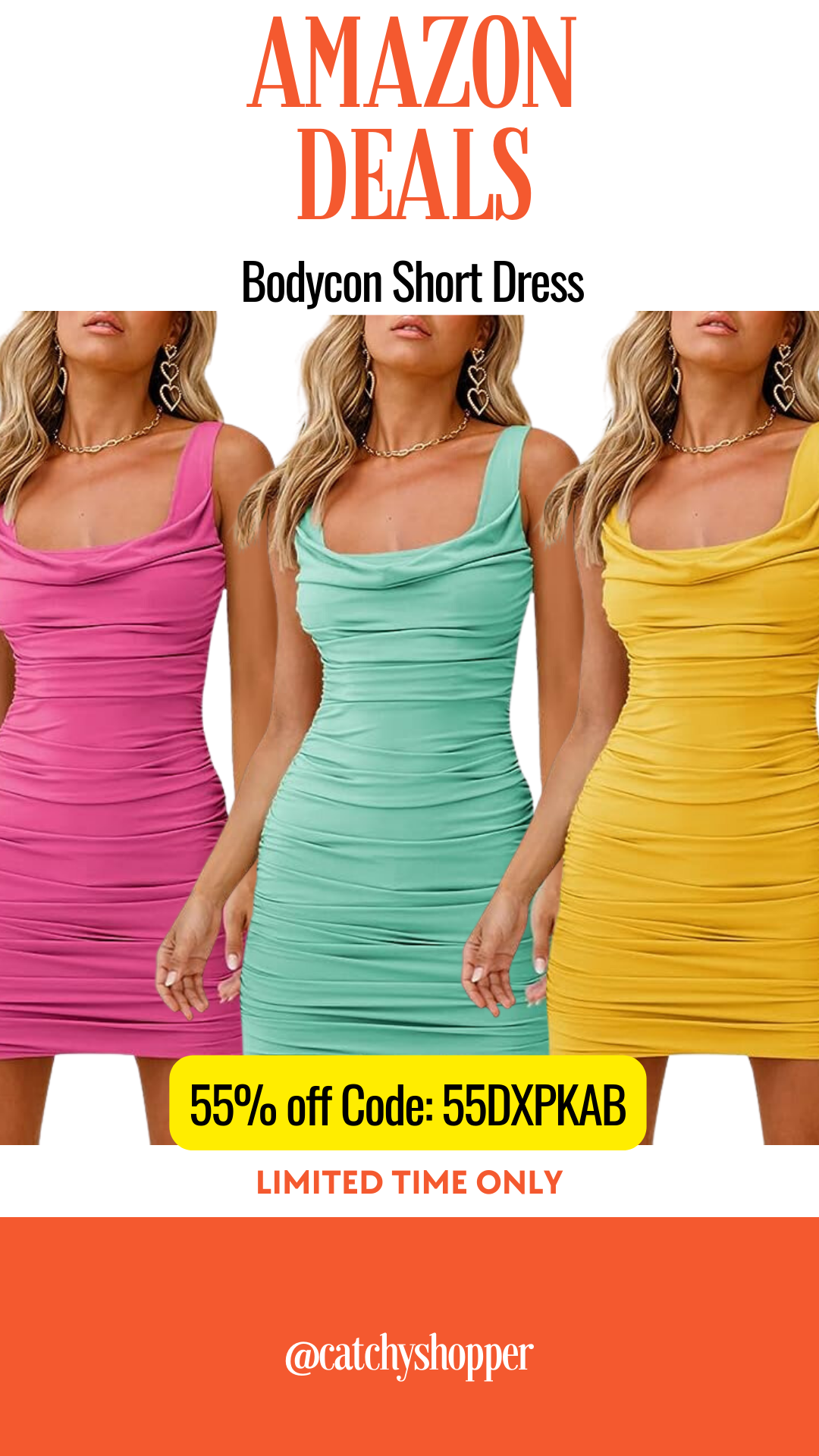 2 Piece Outfit
Ideal for casual outings or a relaxed day at home, this outfit is super versatile. It's yours at 20% off with Code: 20ARP324 and an additional 20% Coupon, valid until 2023-8-06.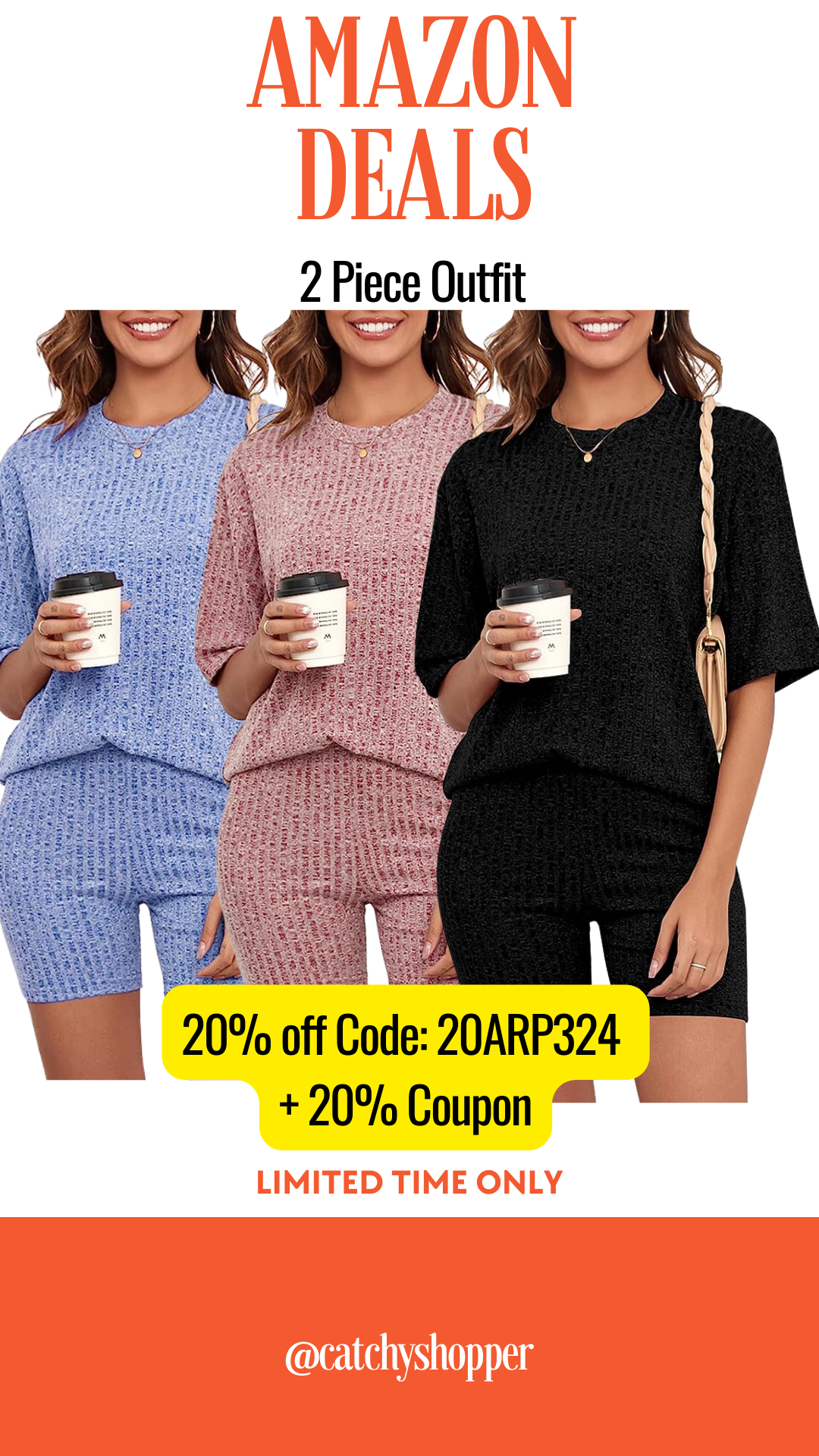 Tennis Dress
This stylish dress, perfect for a sporty day out or casual hangouts, is available at a stunning 70% off with Code: RCA37VH3, valid until 2023-8-15.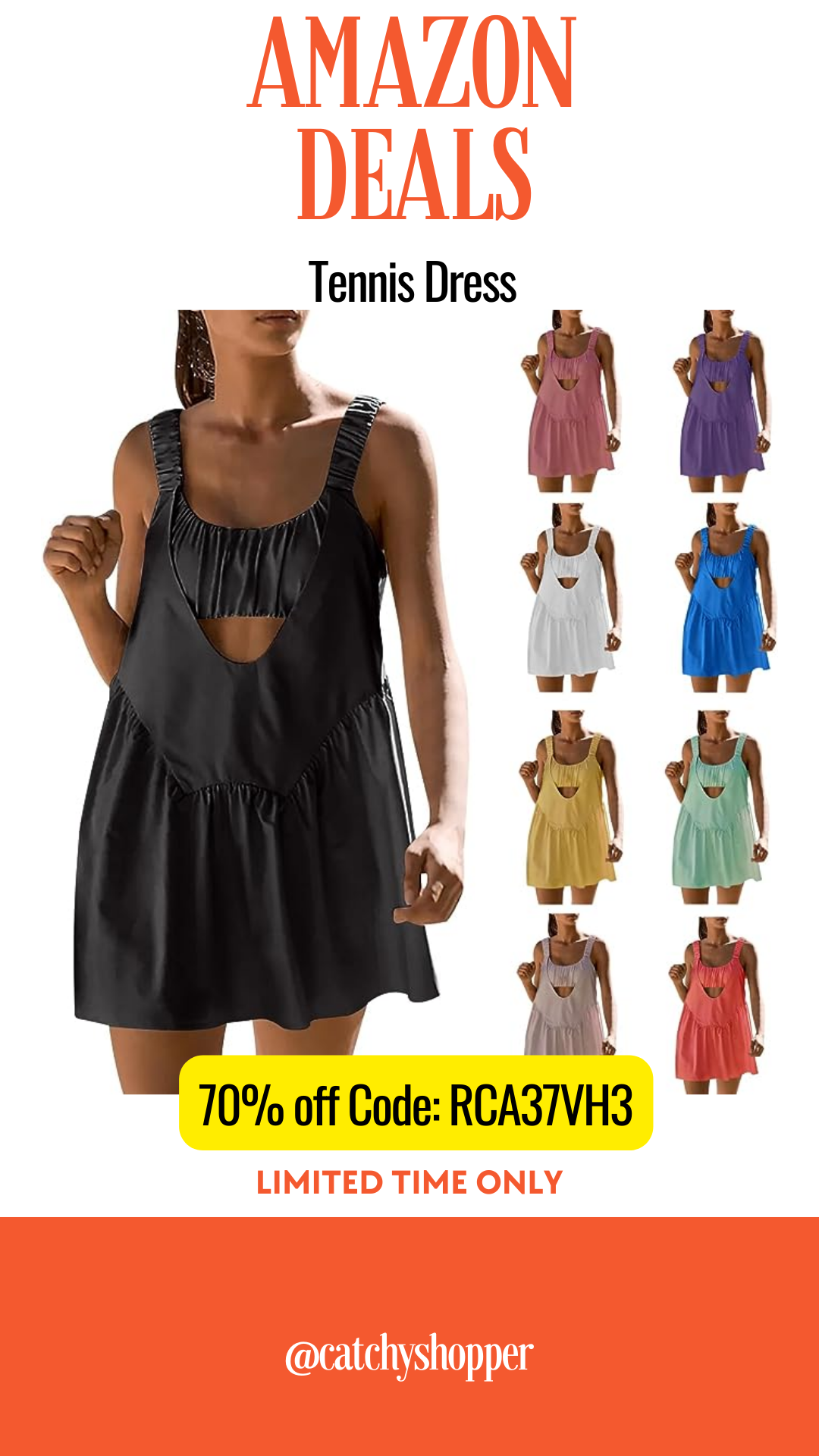 Ruffle Hem Solid Color Dress
Add a touch of feminine charm to your wardrobe with this lovely dress. It's yours at 50% off using Code: 5053DX84, valid until 2023-8-6.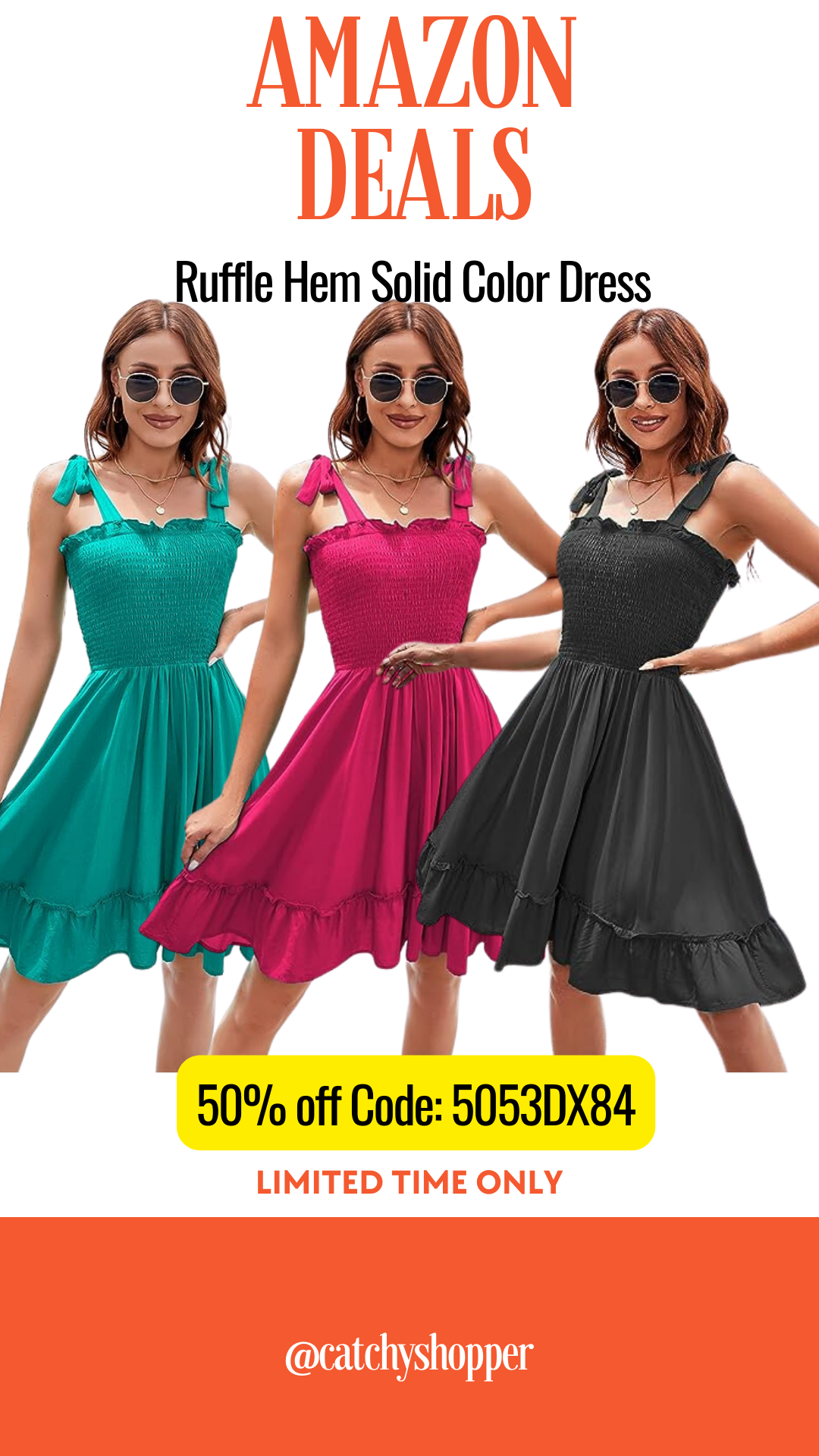 Ribbed Triangle Thong Bikini Set
This trendy bikini set is perfect for your beach days or pool parties. Get it at 50% off with Code: 50H4UUET, valid until 2023-8-5.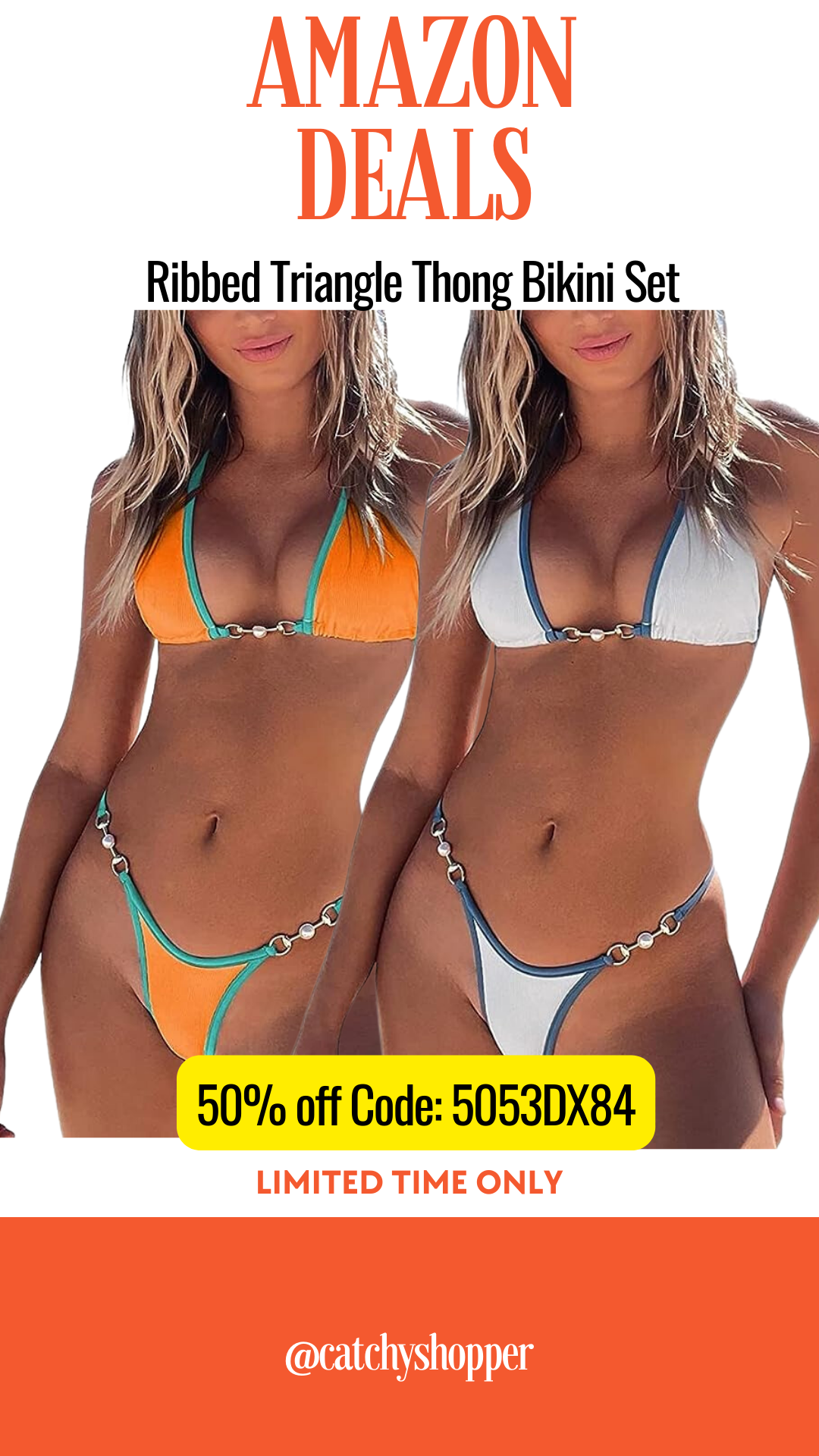 💡Remember, these offers are subject to change and can end at any time. So, don't wait too long to take advantage of these fantastic savings.
For more amazing fashion finds, check out the Daily Promos on the Latest Fashion Trends post.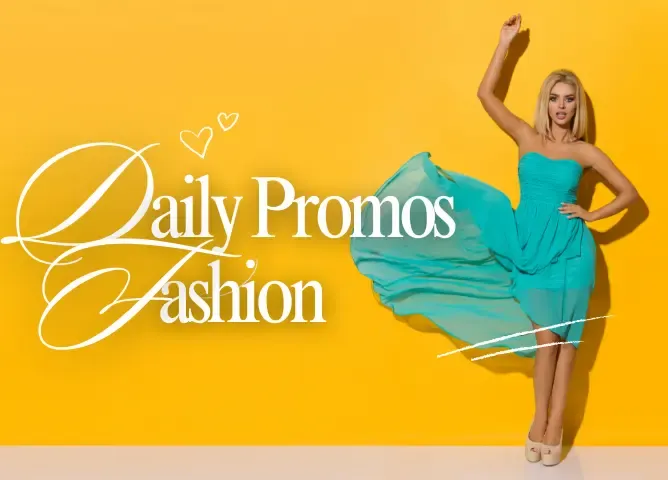 In the mood for a beauty haul? Our curated post on stellar beauty deals is just a click away!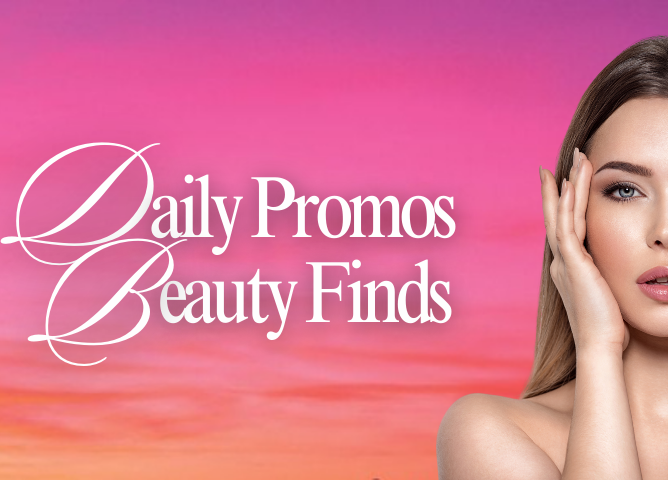 Looking to spruce up your home without breaking the bank? Check out our handpicked selection of essential home items on this dedicated post. Enjoy the hunt for your next fabulous find!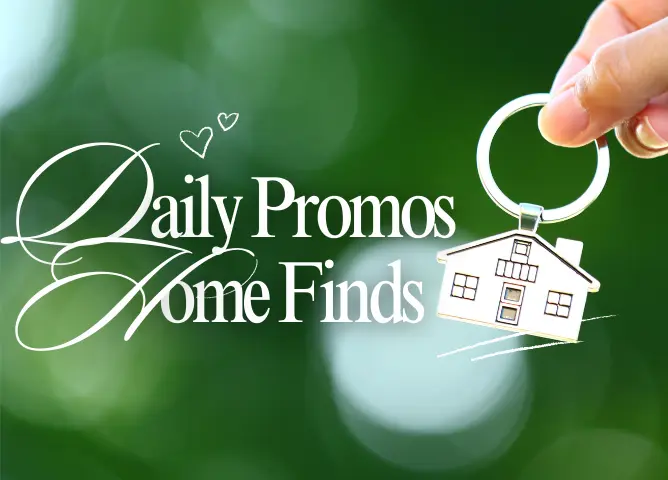 Happy shopping!
Comments