This post may contain affiliate links, please see our privacy policy for details.
Get ready to embrace an extraordinary collection of fashion deals going live this October 1st! Whether you're seeking to transform your autumnal wardrobe, searching for the ultimate cozy piece for those colder nights, or wanting a chic update to your everyday attire, we have just the right picks for you. Our meticulously chosen selections will surely infuse your wardrobe with undeniable elegance. And the cherry on top? Attractive discounts on every single item. Let's explore these top 6 fabulous fashion finds!
Crewneck Long Sleeve Oversized Fuzzy Sweater Top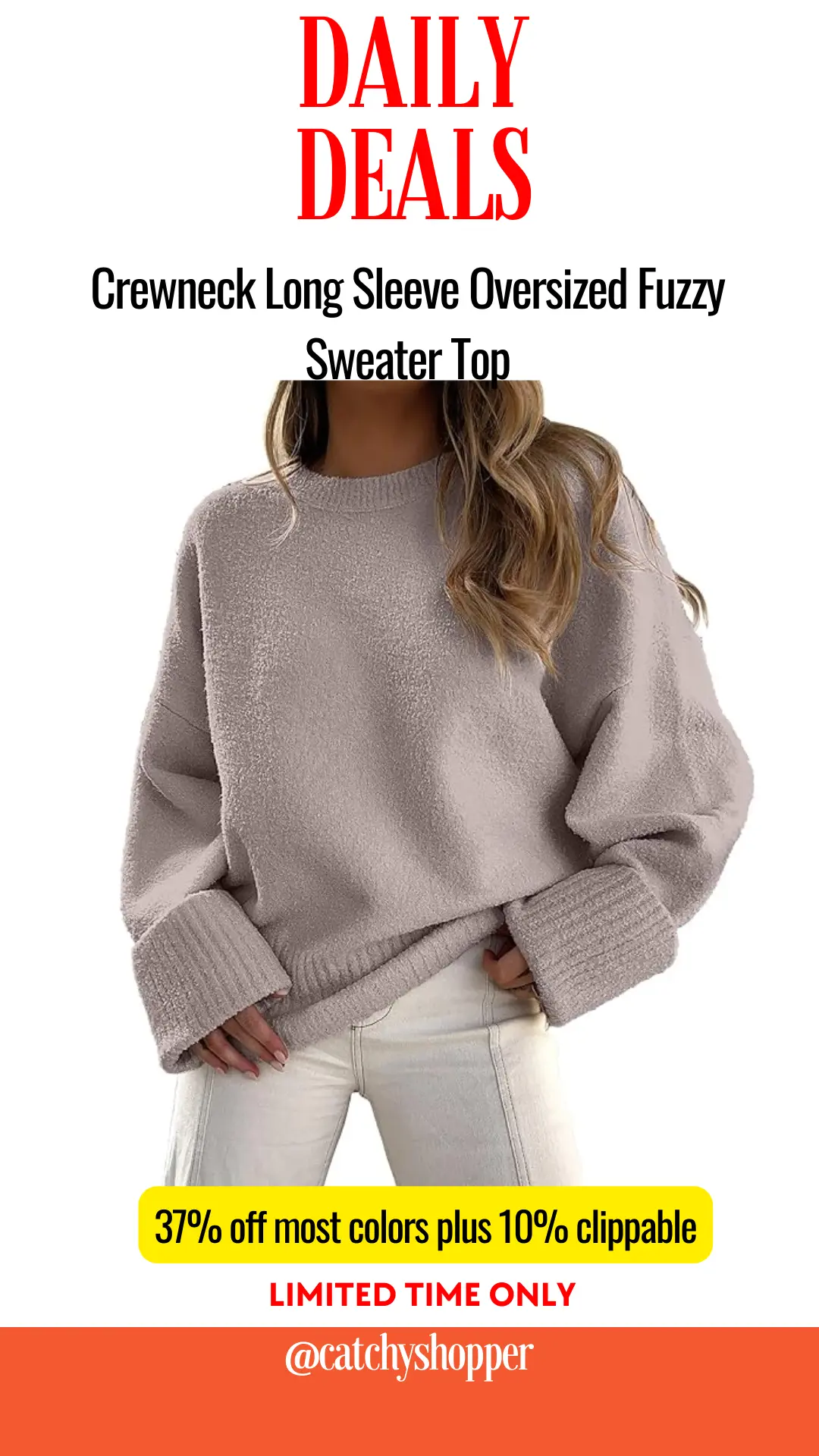 Drape in comfort and style with this oversized sweater top. Currently at 37% off most colors and an extra 10% clippable, this 100% polyester gem boasts of a classic crew neck design, ensuring warmth without shedding. Mix and match with virtually any outfit, from skirts to jeans, and make every look count.

Long Sleeve Fleece Pullover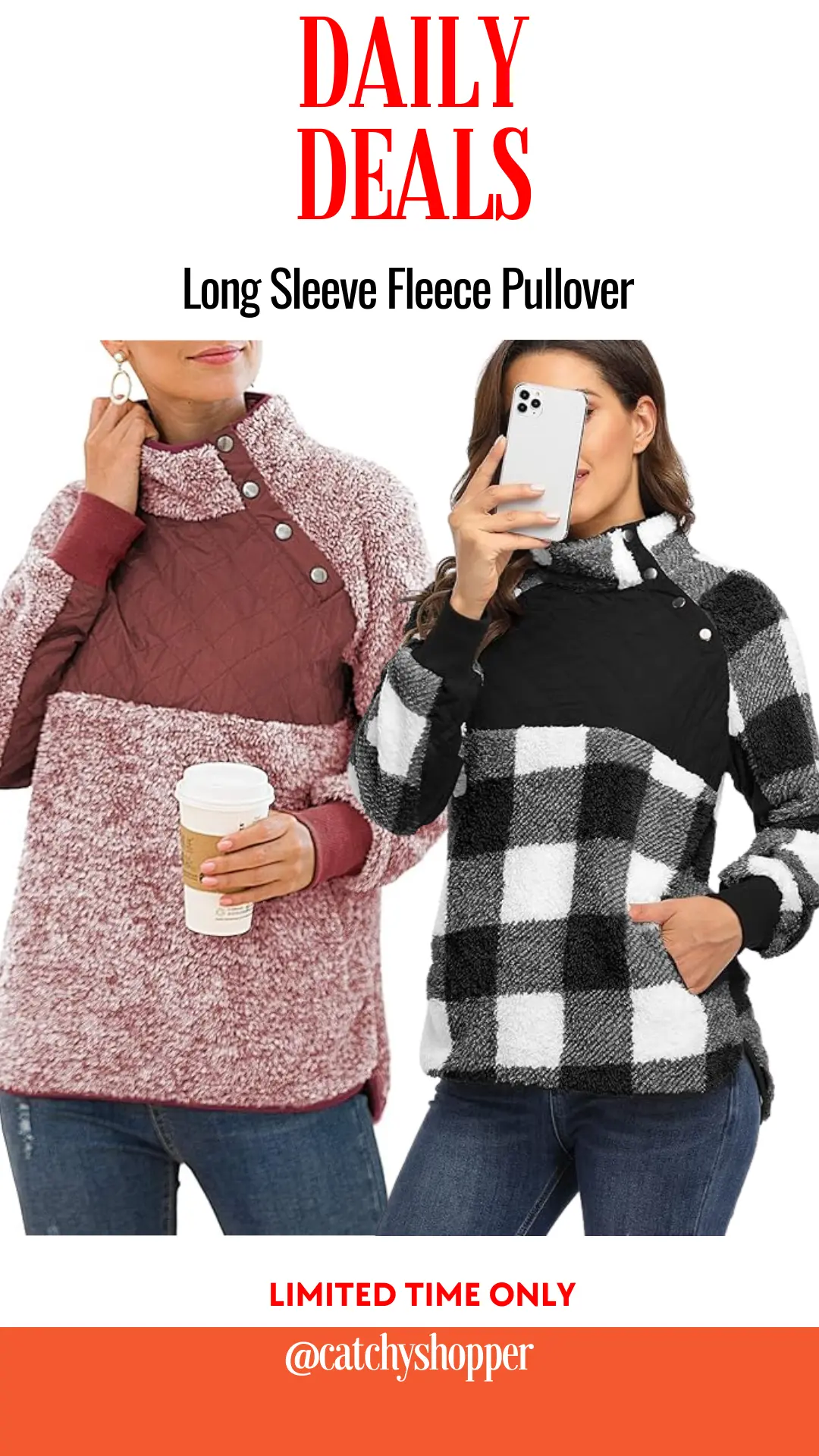 This pullover is more than just a piece of clothing – it's a style statement. Soft, snug, and perfectly fitted, this fleece pullover stands out with its unique geometric pattern and side snag buttons. Perfect for every occasion, it's your new go-to for chic comfort.
Sherpa Pullover Sweaters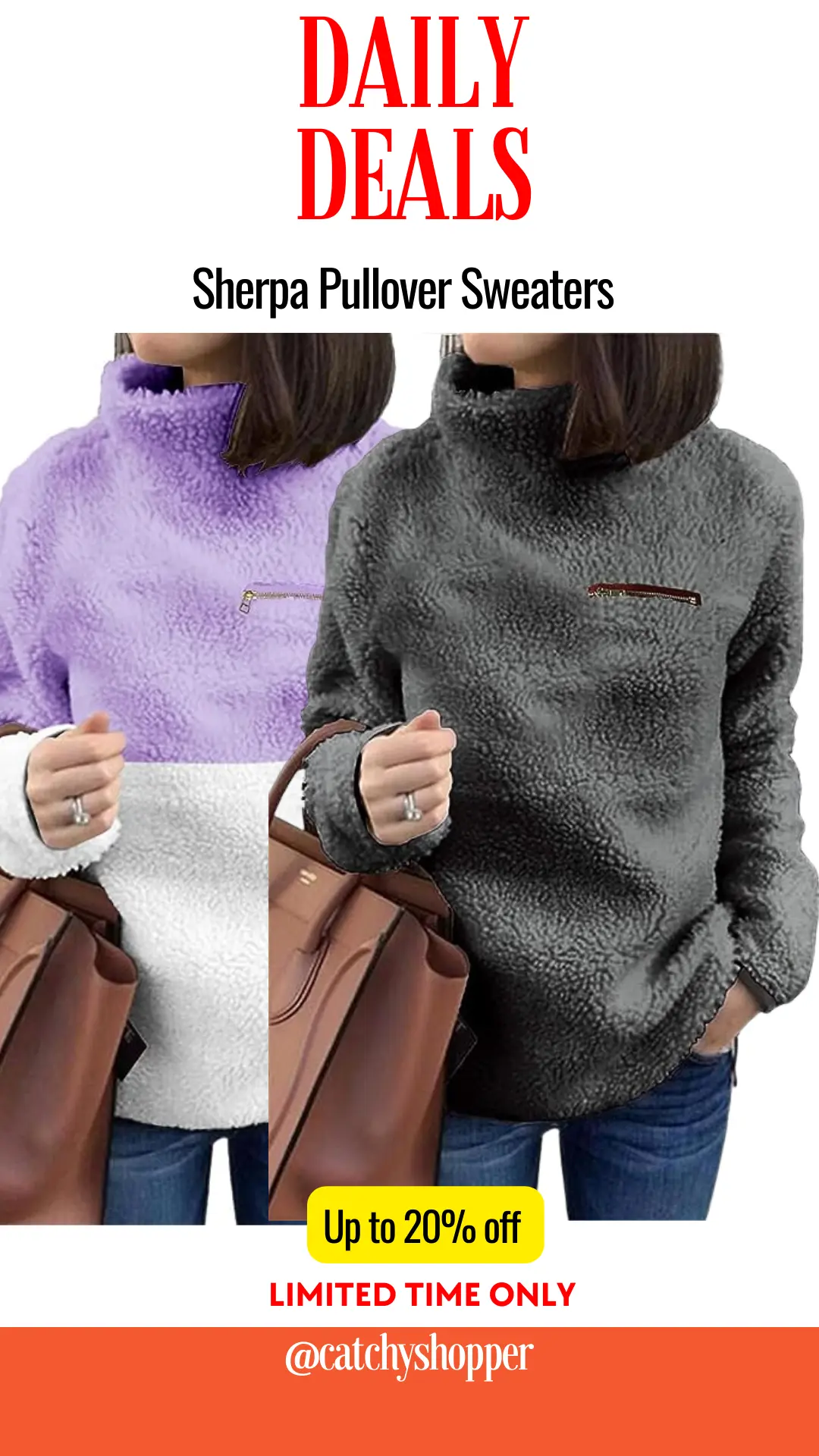 Stay warm and voguish with these pullover sweaters, now available at a discount of up to 20%. Crafted for style with a blend of polyester and spandex, it ensures warmth without compromising on elegance. While its front pocket may be for show, its style is undeniably genuine.
Pattern Lightweight Sweatshirts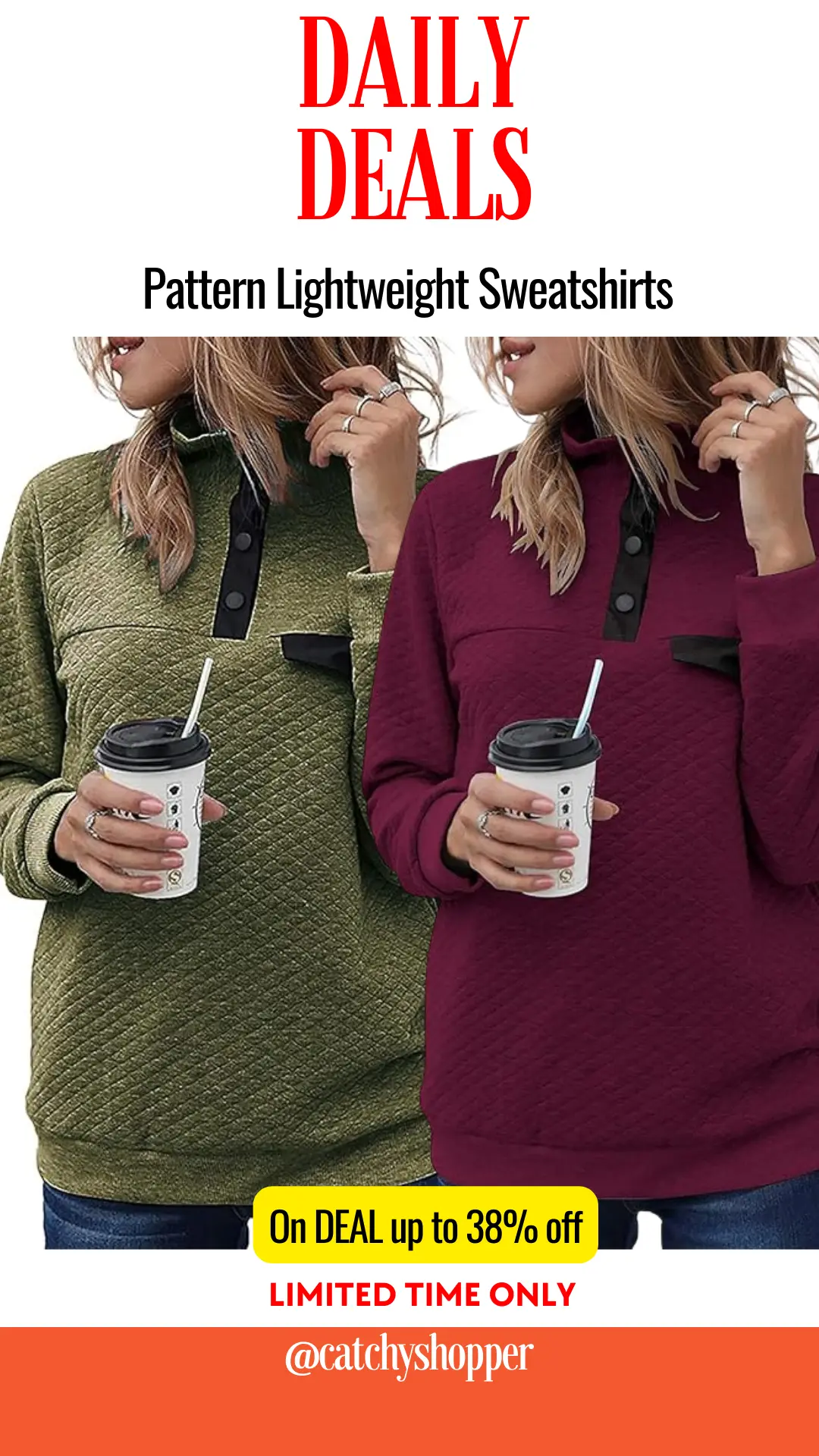 Elevate your comfort game with these lightweight sweatshirts. With a quilted pattern offering style, and its kangaroo pocket ensuring utility, it's the ideal blend of comfort and chic. The best part? Enjoy up to 38% off on this deal.
Fluffy Soft Fleece Jacket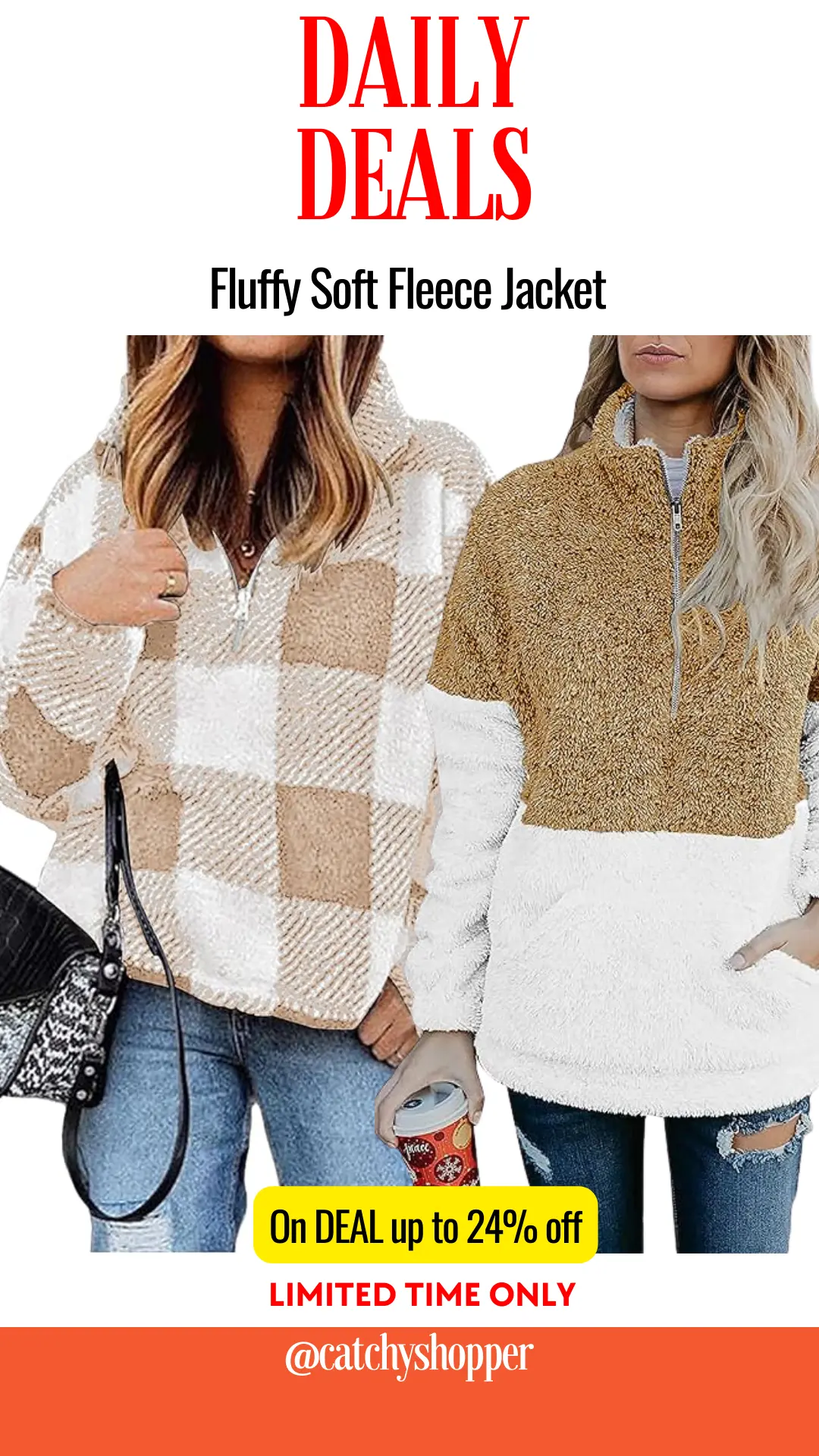 Experience comfort like never before with this soft fleece jacket. With its timeless plaid pattern and ease of wear thanks to its quarter zipper collar design, this is a classic piece you shouldn't miss. And with a discount of up to 24%, it's a steal!
Shaggy Sherpa Pullover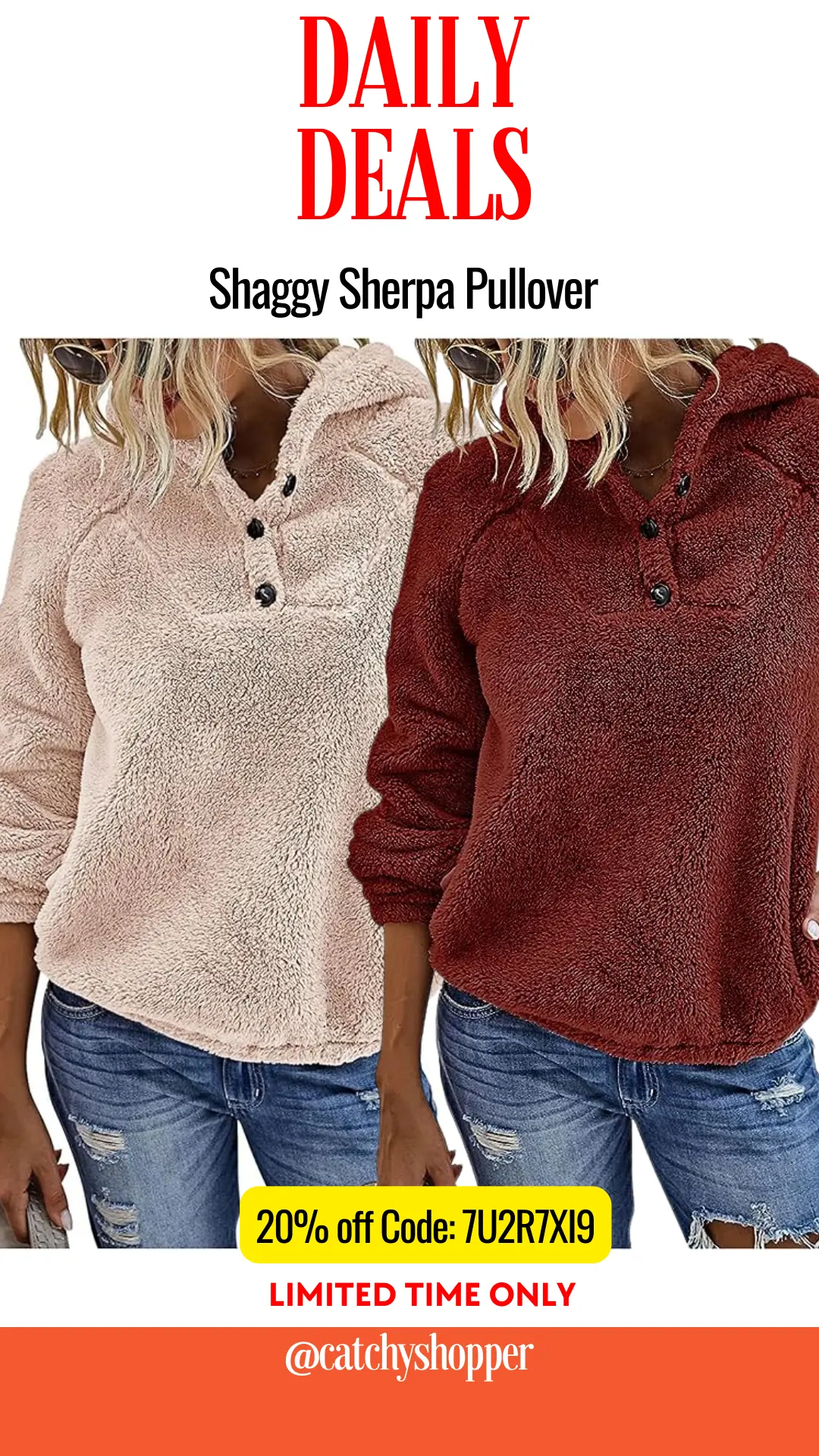 Wrap yourself in the luxury of this sherpa pullover. Crafted for those who love comfort and style, it ensures warmth with its soft materials. Whether you're homebound or out and about, turn heads wherever you go. Don't forget to use the code 7U2R7XI9 to avail 20% off.
Join our Facebook Group for daily unbeatable deals.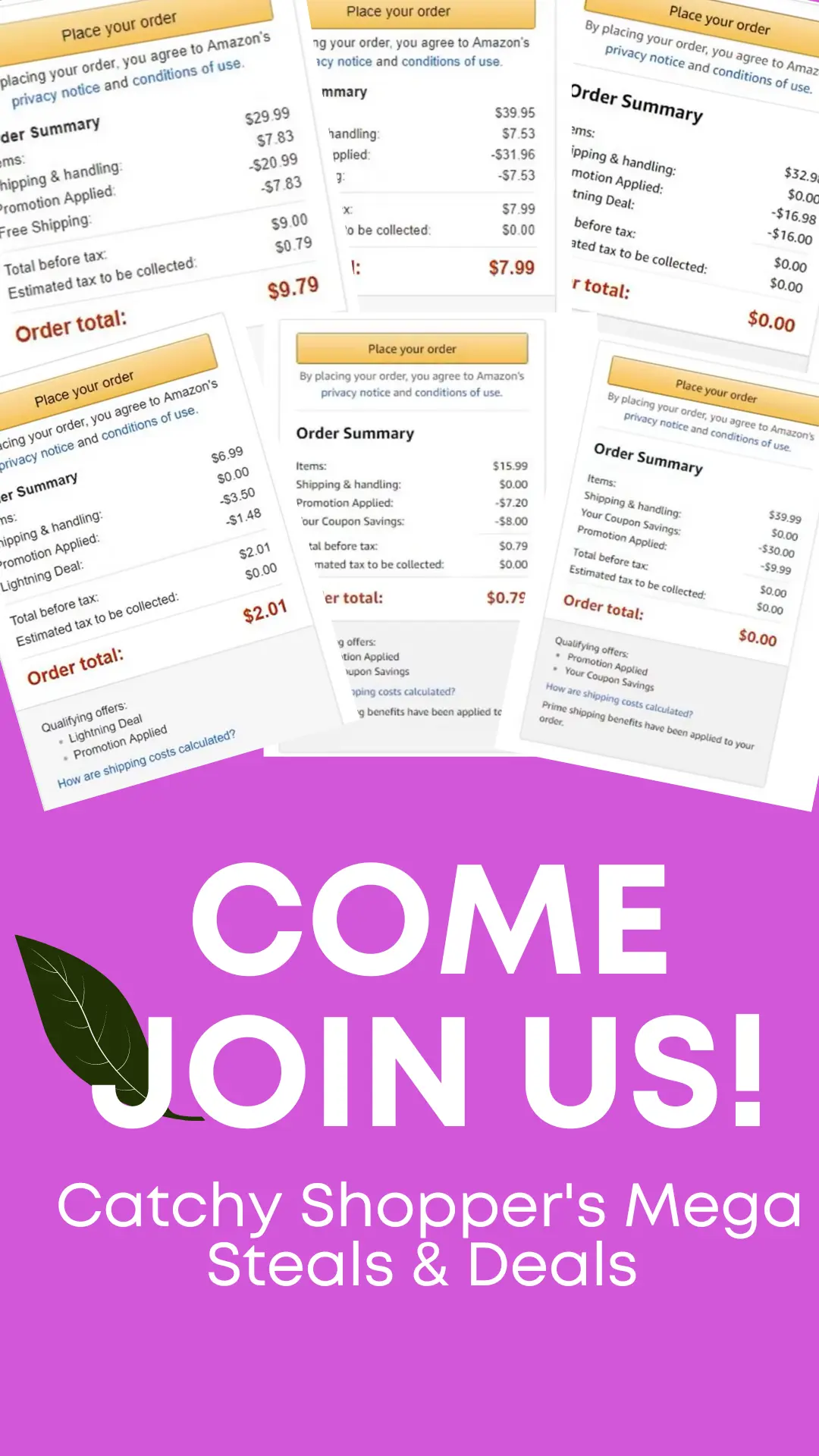 For more amazing fashion finds, check out the Daily Promos on the Latest Fashion Trends post.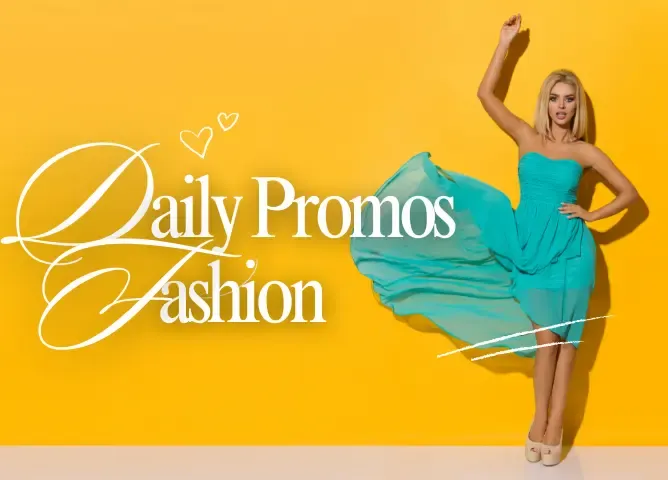 In the mood for a beauty haul? Our curated post on stellar beauty deals is just a click away!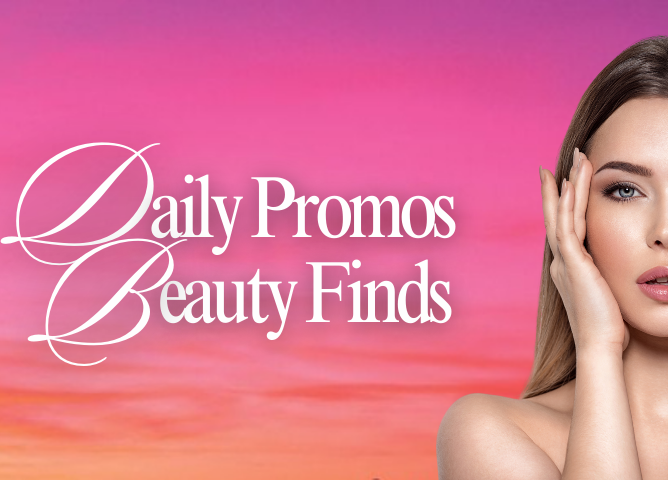 Looking to spruce up your home without breaking the bank? Check out our handpicked selection of essential home items on this dedicated post. Enjoy the hunt for your next fabulous find!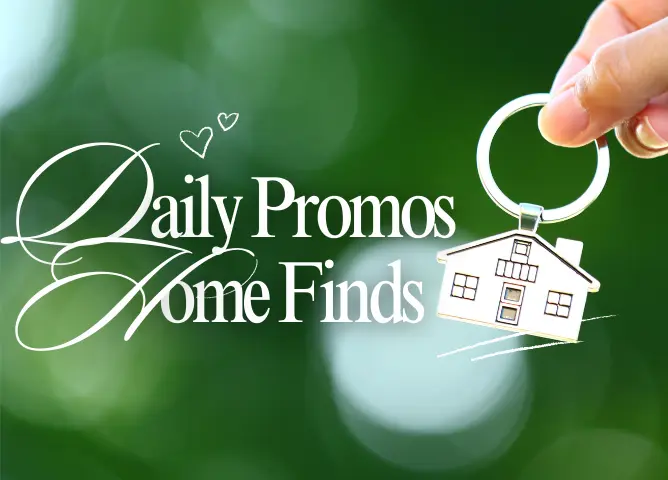 Happy shopping!
Comments