This post may contain affiliate links, please see our privacy policy for details.
Fall is in full swing, and as the chilly breezes and golden leaves sweep across our paths, the allure of a wardrobe refresh becomes undeniable. Just yesterday, in our previous blog post, we celebrated the onset of autumn by diving deep into cozy fleece jackets, bodycon dresses, and other seasonal staples tailored for various occasions - be it Halloween parties, romantic date nights, or just the quintessential everyday wear.
Today, October 15th, we're continuing our fashion journey by presenting even more sizzling offers. Whether your heart desires cozy sweaters, chic outerwear, or versatile sets, we've once again scoured Amazon to bring you the crème de la crème of fashion deals. And as always, the cherry on top? Exclusive discount codes to sweeten the deal even further! So, without further ado, let's immerse ourselves in the world of autumnal fashion.
Oversized Half Zip Sweaters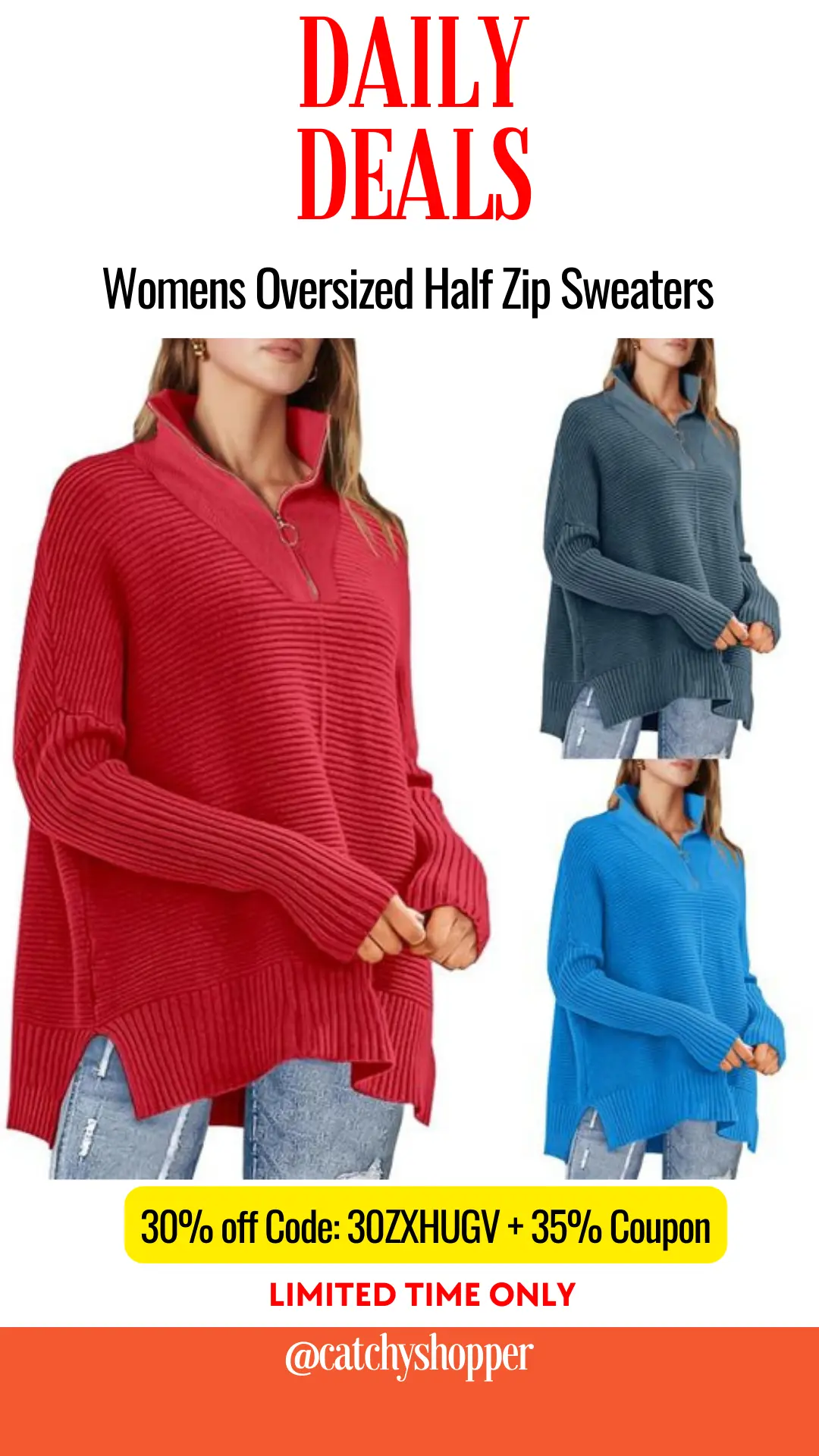 Elevate your fall wardrobe with these oversized sweaters that boast a 1/4 zipper, long batwing sleeves, and a high-low hemline for that perfect balance between style and comfort. Match them effortlessly with leggings, skinny pants, or those chic ankle boots for an unbeatable autumn look. Grab them now with a whopping 30% off using code: 30ZXHUGV and an additional 35% off coupon. Hurry, this deal ends on 2023-10-17.
V-Neck Half Zip Slouchy Tunic Sweater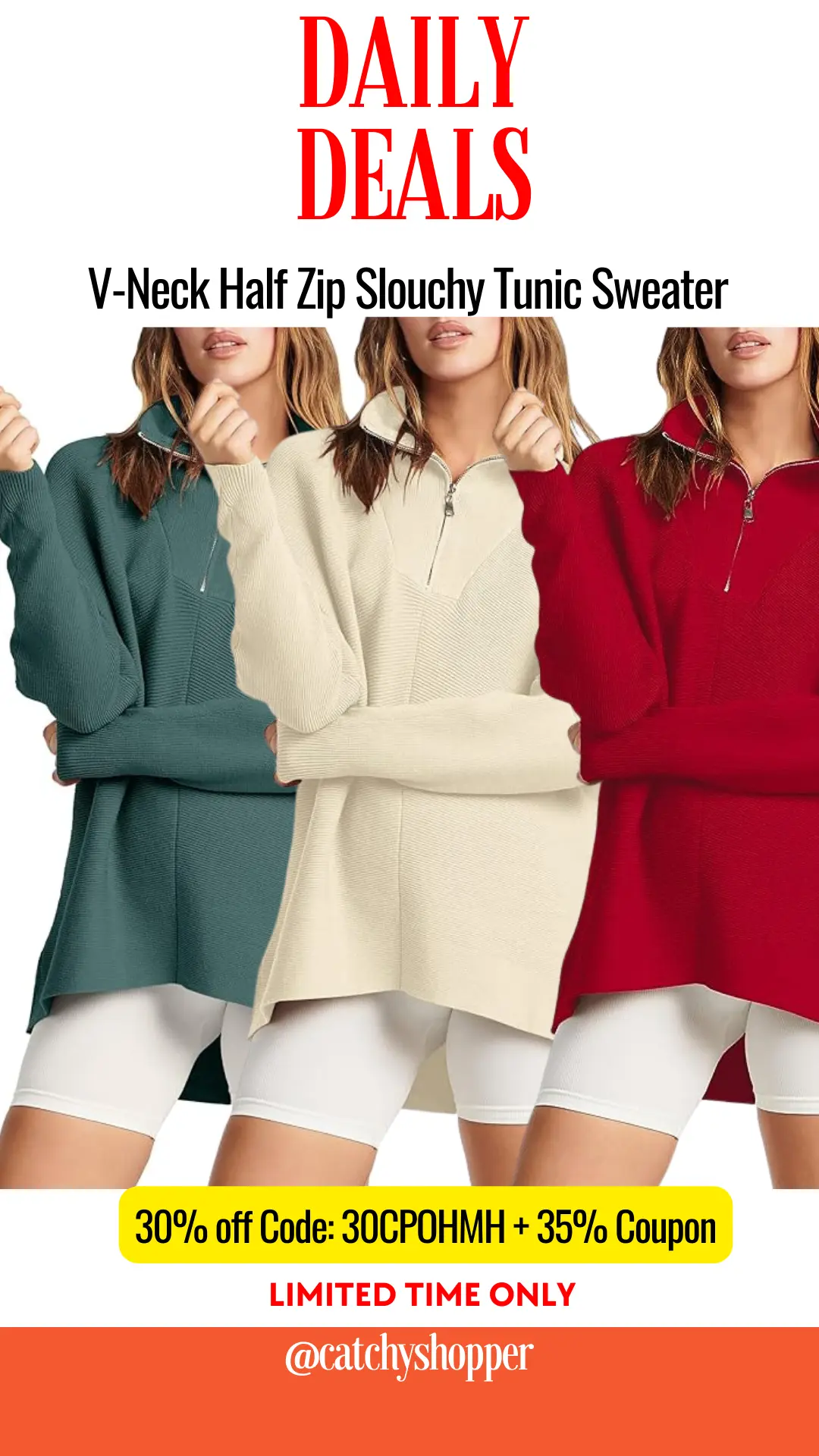 Embrace the essence of autumn with this 1/4 zipper V-neck sweater. Its versatile design ensures it's suitable for multiple occasions throughout fall and winter. Use code 30CPOHMH with an added 35% off coupon before it expires on 2023-10-17.
Half Zip Oversized Sweatshirt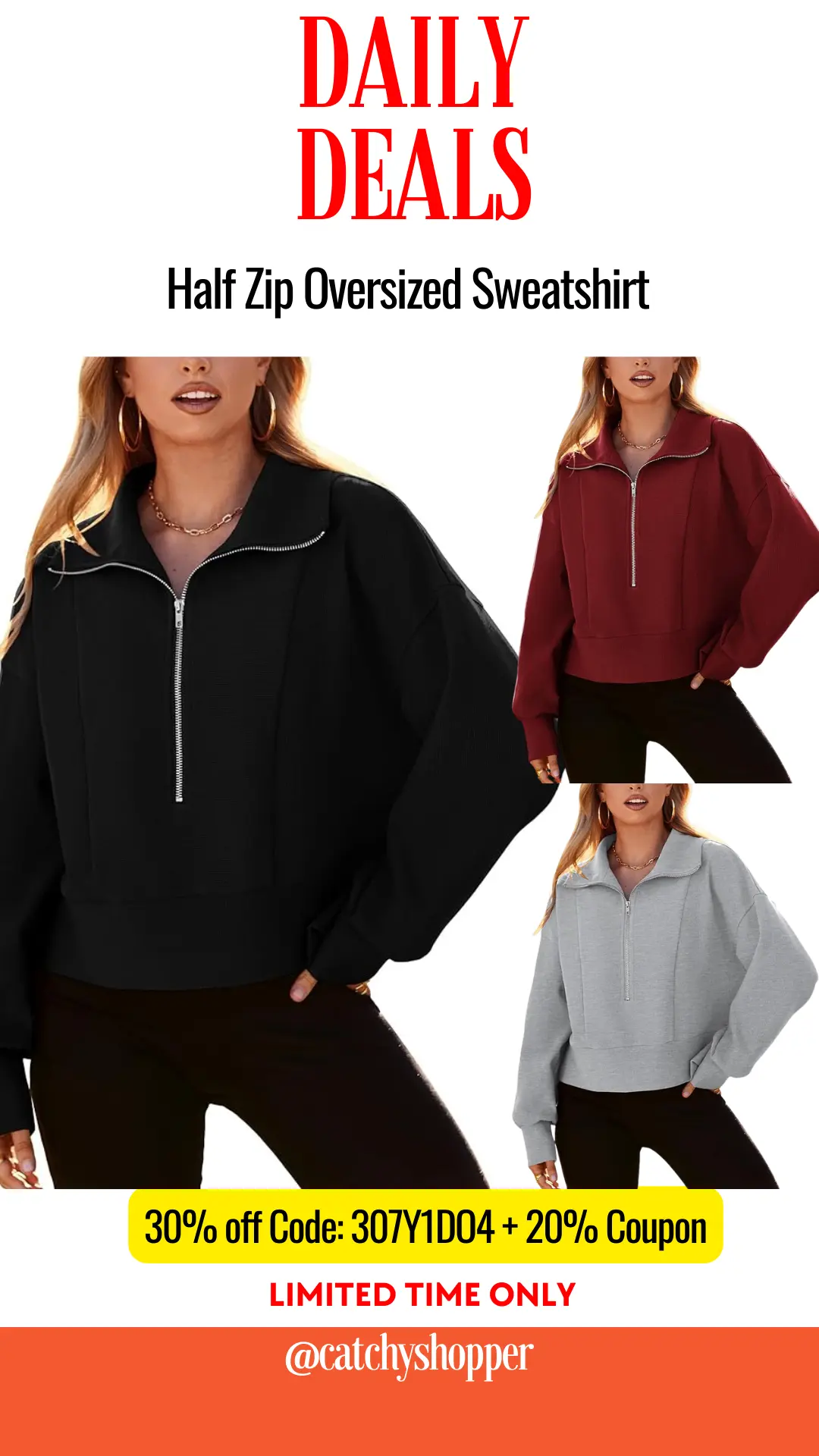 Casual yet chic, this half-zip sweatshirt is a must-have! With its unique design and cozy fit, it's perfect for any casual outing this season. Don't miss out on the 30% discount with code 307Y1DO4 and an additional 20% coupon. Offer valid till 2023-10-17.
Oversized Cable Knit Hooded Sweater Dress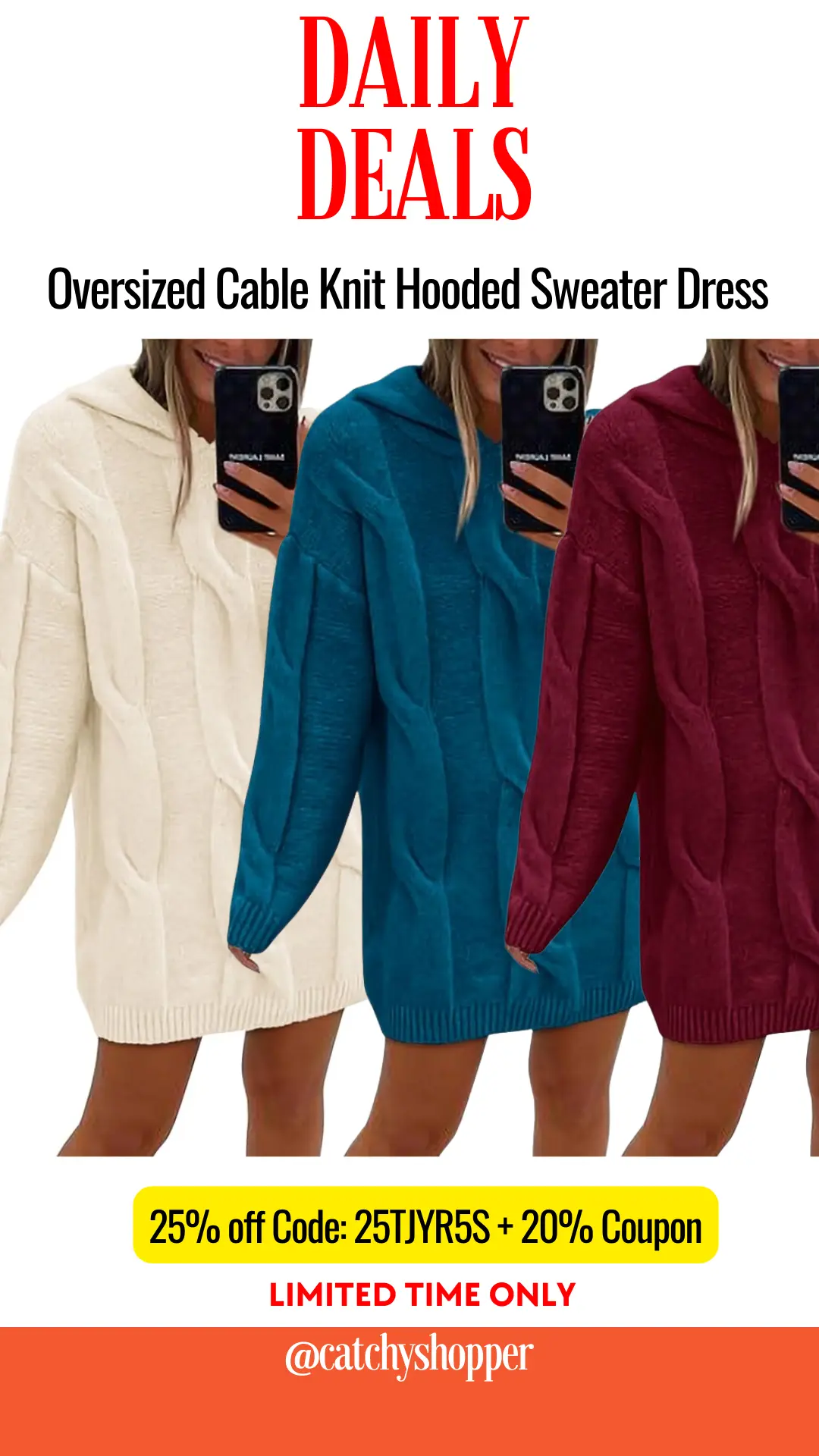 Experience warmth and style with this oversized cable knit sweater dress. Available in multiple colors, it's perfect for those looking for both functionality and fashion. Use the code 25TJYR5S for 25% off and an additional 20% coupon before 2023-10-18.
2 Piece Outfits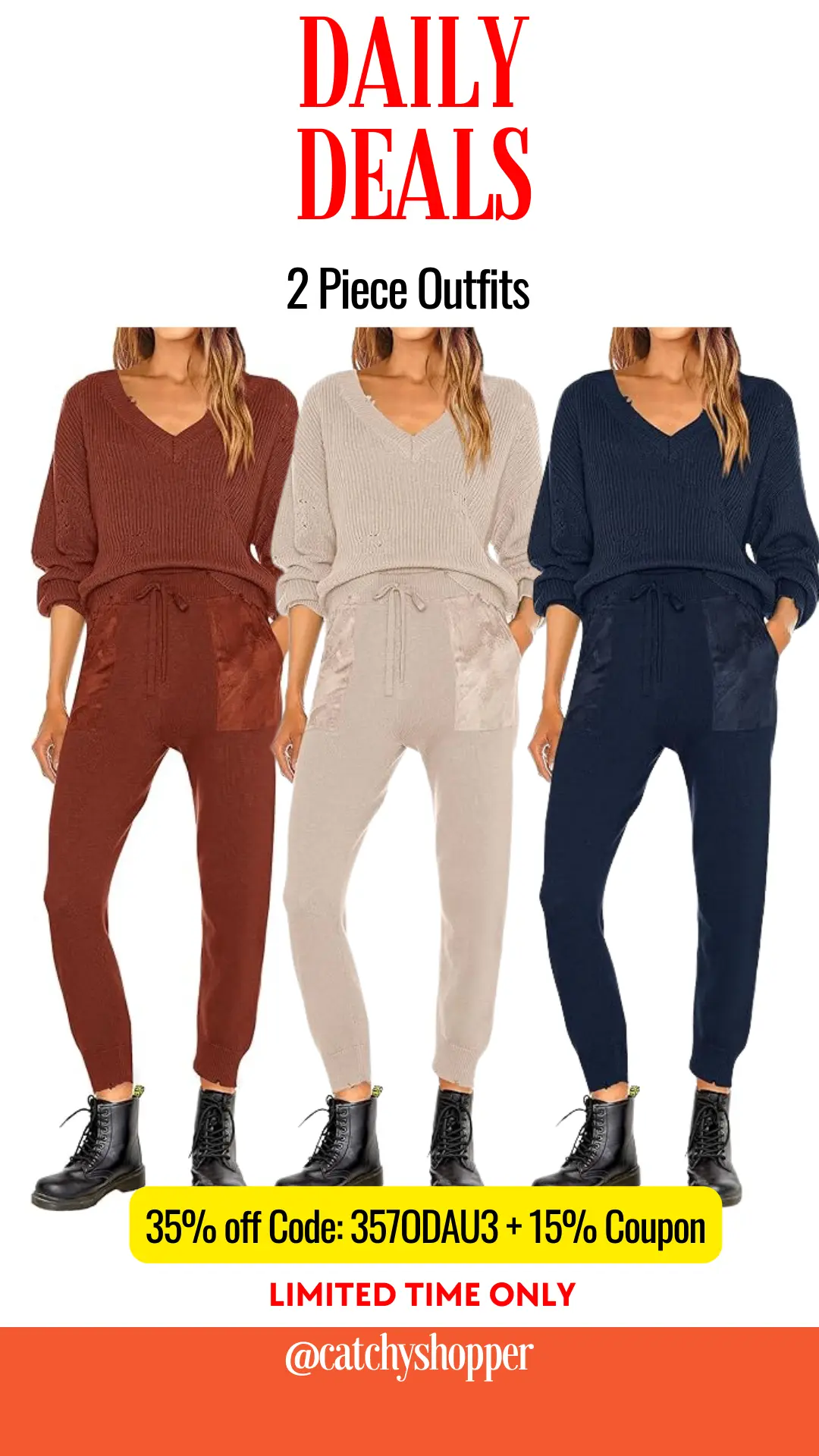 Elevate your style with these chic 2-piece outfits. Perfect for any casual or special occasion, you won't regret adding this to your collection. Save 35% with the code 357ODAU3 and get an extra 15% off with a coupon. Hurry, the offer ends on 2023-10-20.
Fleece 2-Piece Sets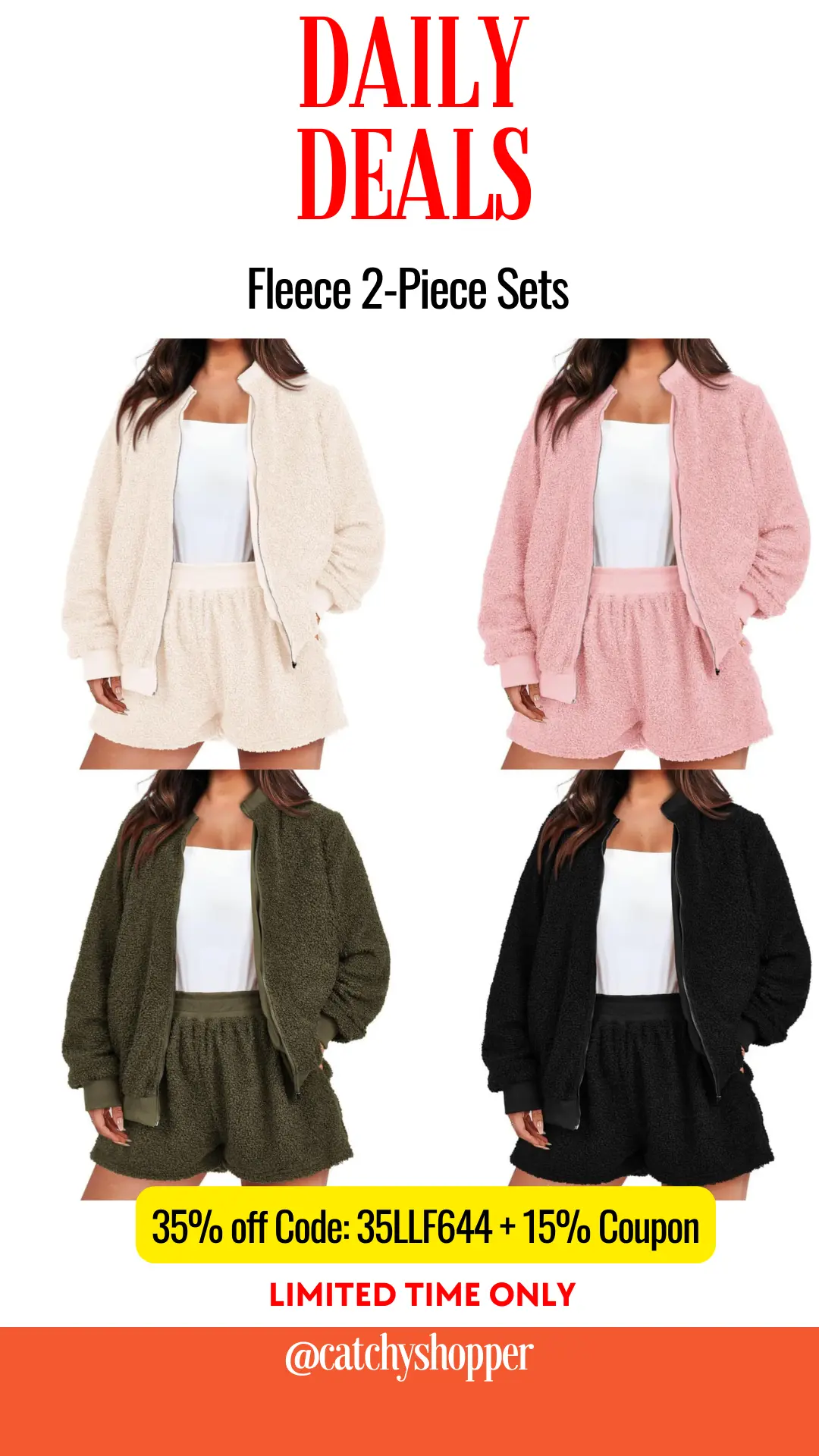 For those cozy days indoors or casual outings, these fleece sets are a match made in heaven. Get them in various colors and enjoy 35% off using the code 35LLF644 plus a 15% coupon until 2023-10-20.
3-Pack Ribbed Crop Top Tanks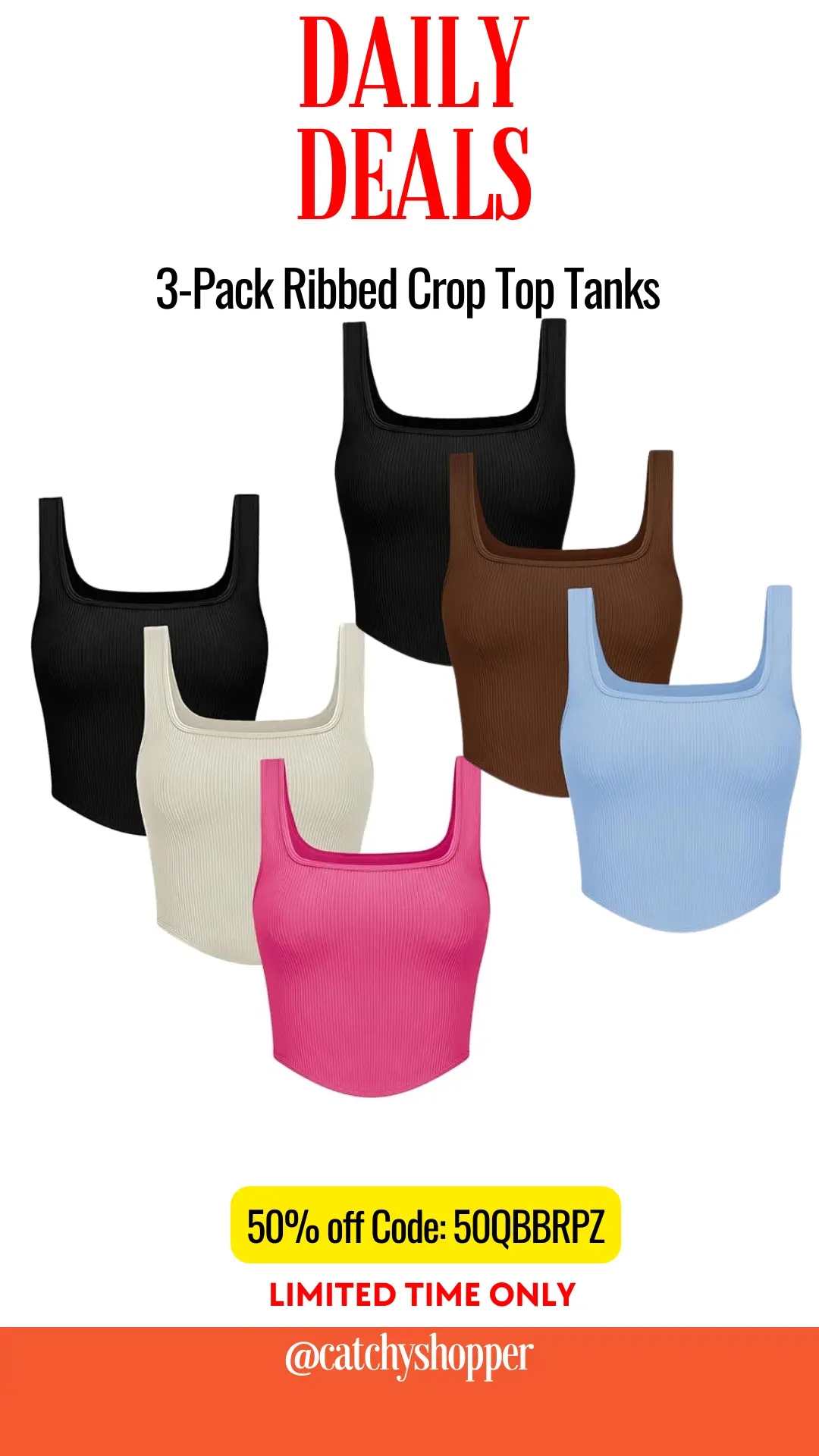 Get ready for some serious savings on these trendy ribbed crop top tanks. They're not only stylish but also offer comfort with their stretchy and breathable design. Snatch this deal with 50% off using the code 50QBBRPZ, valid until 10/31/2023.
Leather Travel Backpacks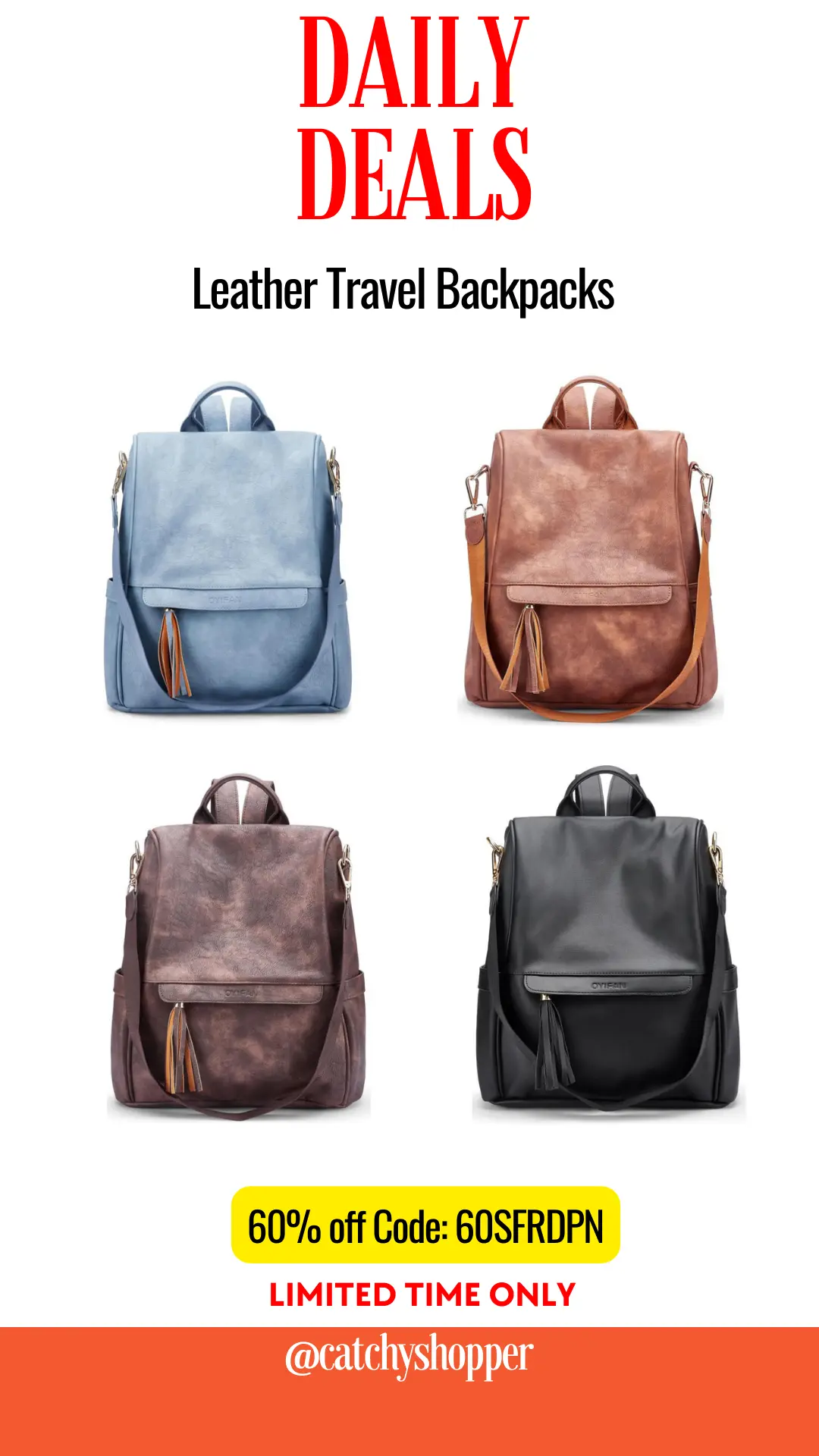 Travel in style with these PU leather backpacks, designed to last. Grab them now with a huge 60% discount using the code 60SFRDPN. Don't miss out; this offer is valid until 10/30/2023.
Grace Karin Lapel Coatigans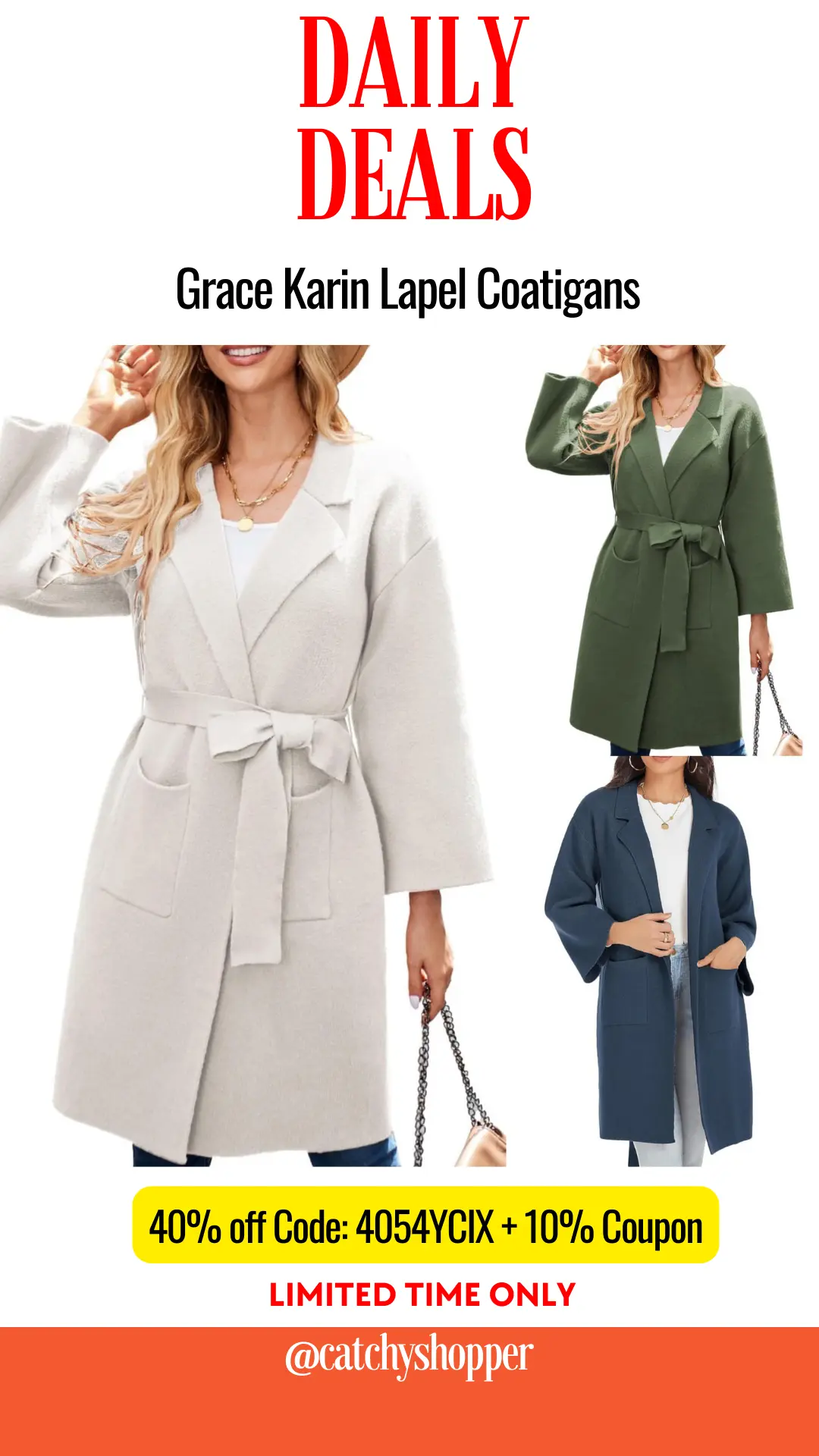 Add a touch of elegance to your wardrobe with these beautifully designed coatigans. Enjoy 10% off plus an exclusive discount with the code 4054YCIX. Make sure to get yours before the deal ends on 10-17-23.
Baggy Linen Overalls
Seeking a blend of comfort and style? Look no further! These baggy linen overalls are the perfect addition to your wardrobe. Get them with a fantastic 50% discount using the code 50KRO5KG, but be quick – this offer is valid only until 10/17/2023.
So there you have it, fashion enthusiasts! An array of deals to make your October as stylish and cozy as it can be. Remember, these deals won't last forever, so make sure to grab your favorites while you can. Happy shopping!
Other Posts You May Like
💡
Beach and Resort Wear
Prepare for your next holiday with our
Resort Wear
and
Beach Wear
suggestions. Also, make a splash with our
Pool Outfits
that are both stylish and comfortable.
Join our Facebook Group for daily unbeatable deals.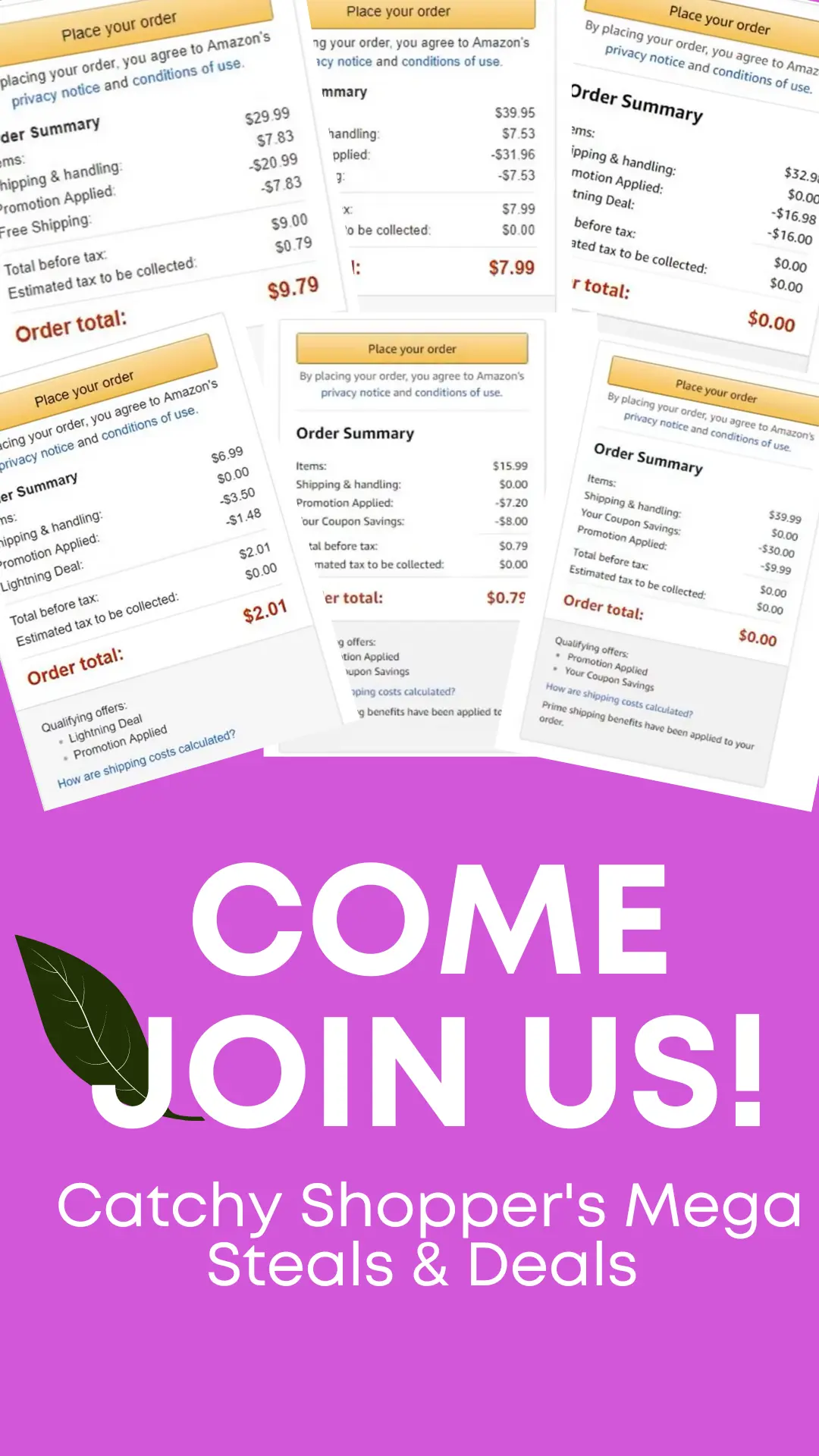 For more amazing fashion finds, check out the Daily Promos on the Latest Fashion Trends post.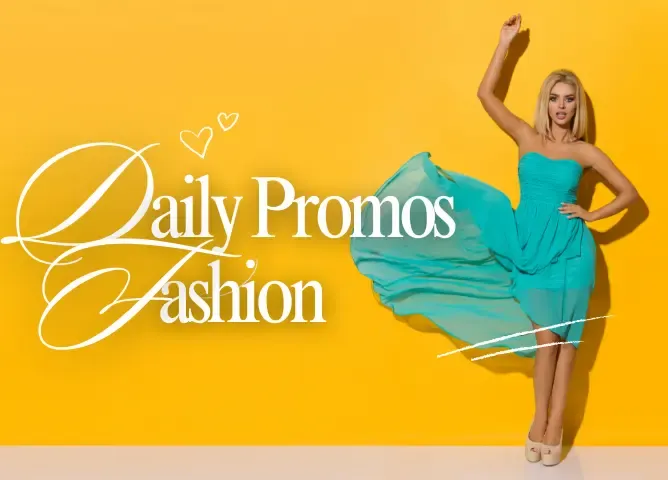 Comments