This post may contain affiliate links, please see our privacy policy for details.
As the crisp breeze of autumn begins to swirl, it's time to redefine your wardrobe with Amazon's top fashion picks. If you're all about welcoming the season with open arms and an unparalleled sense of style, we've got just the lineup for you. From cozy cardigans to chic sweaters, here's a curated list that guarantees you step out in style, every single time.
Lightweight V Neck Button Cardigan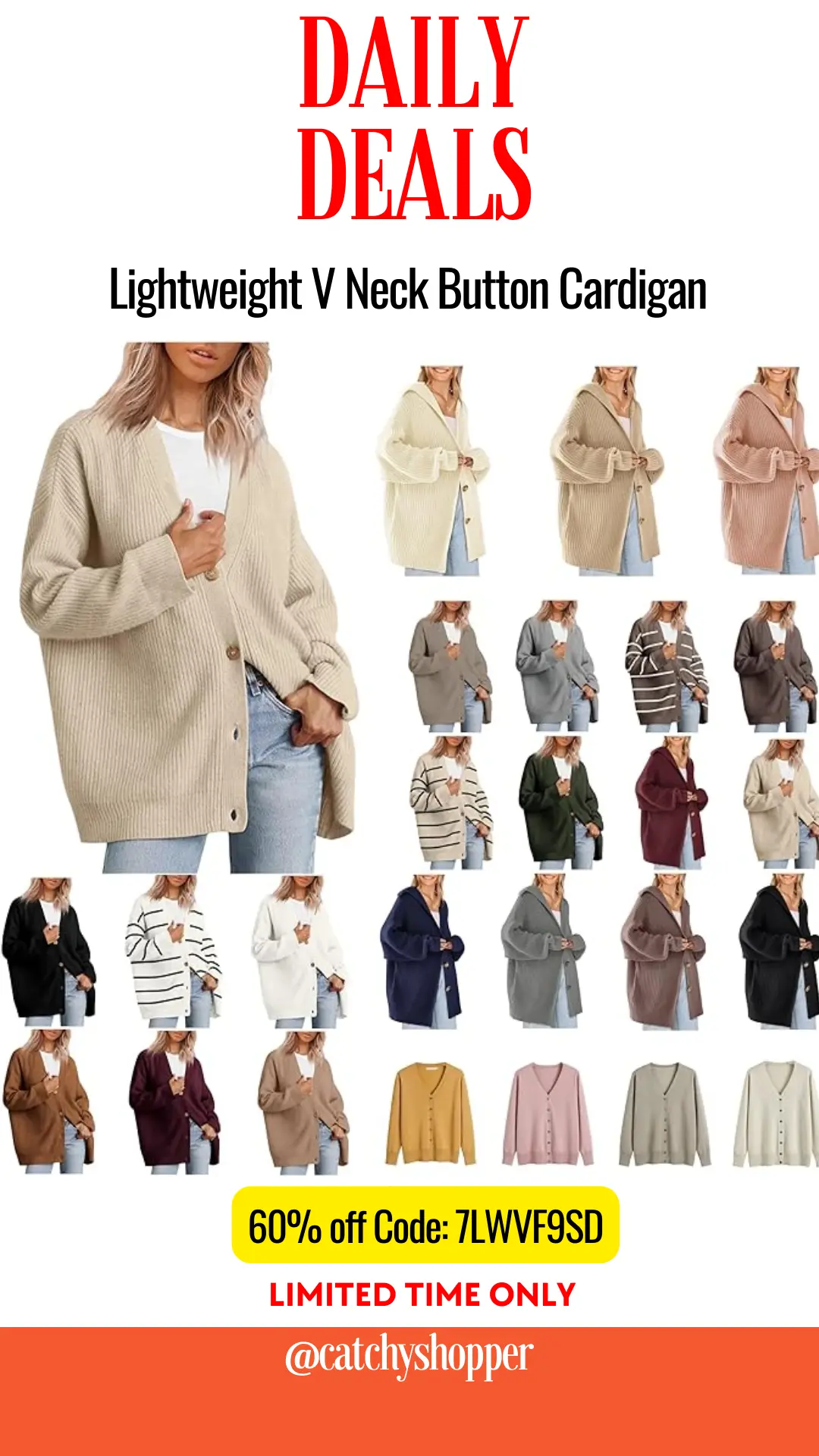 Embrace the allure of the Lightweight V Neck Button Cardigan, an embodiment of finesse and comfort. Enjoy a whopping 60% off with the Code: 7LWVF9SD, available until October 15. This soft, breathable, and lightweight cardigan is an essential addition to your winter collection, ensuring both elegance and warmth. Don't wait too long; grab this deal now.

Loose Open Front Knit Cardigan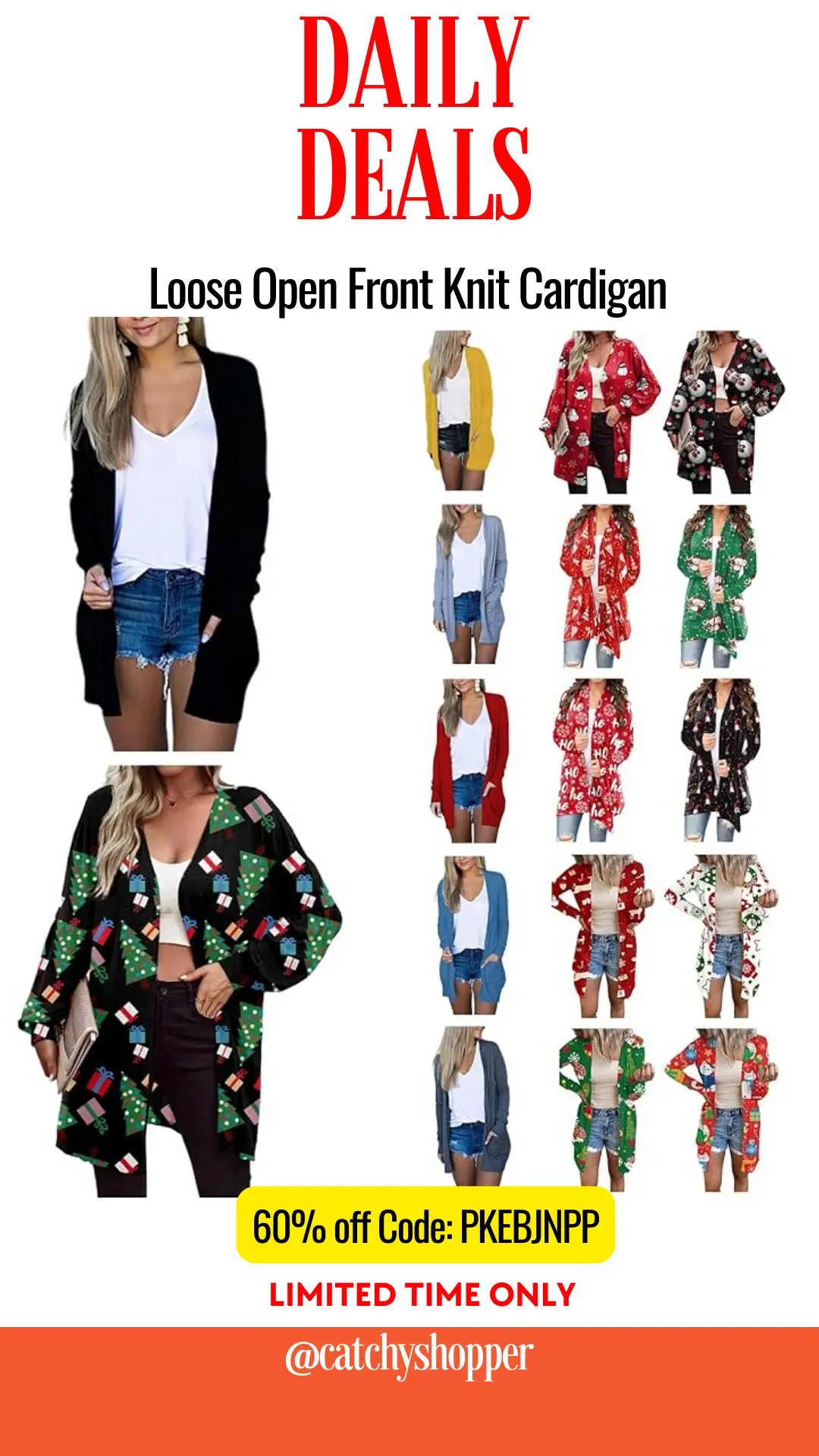 This Loose Open Front Knit Cardigan masterfully marries comfort with style. With a generous 60% off using the Code: PKEBJNPP, this deal is valid until October 18. This cardigan, with its lightweight nature and functional pockets, is perfect for those night outs or relaxed date evenings.  
Open Front Cable Knit Cardigan Sweaters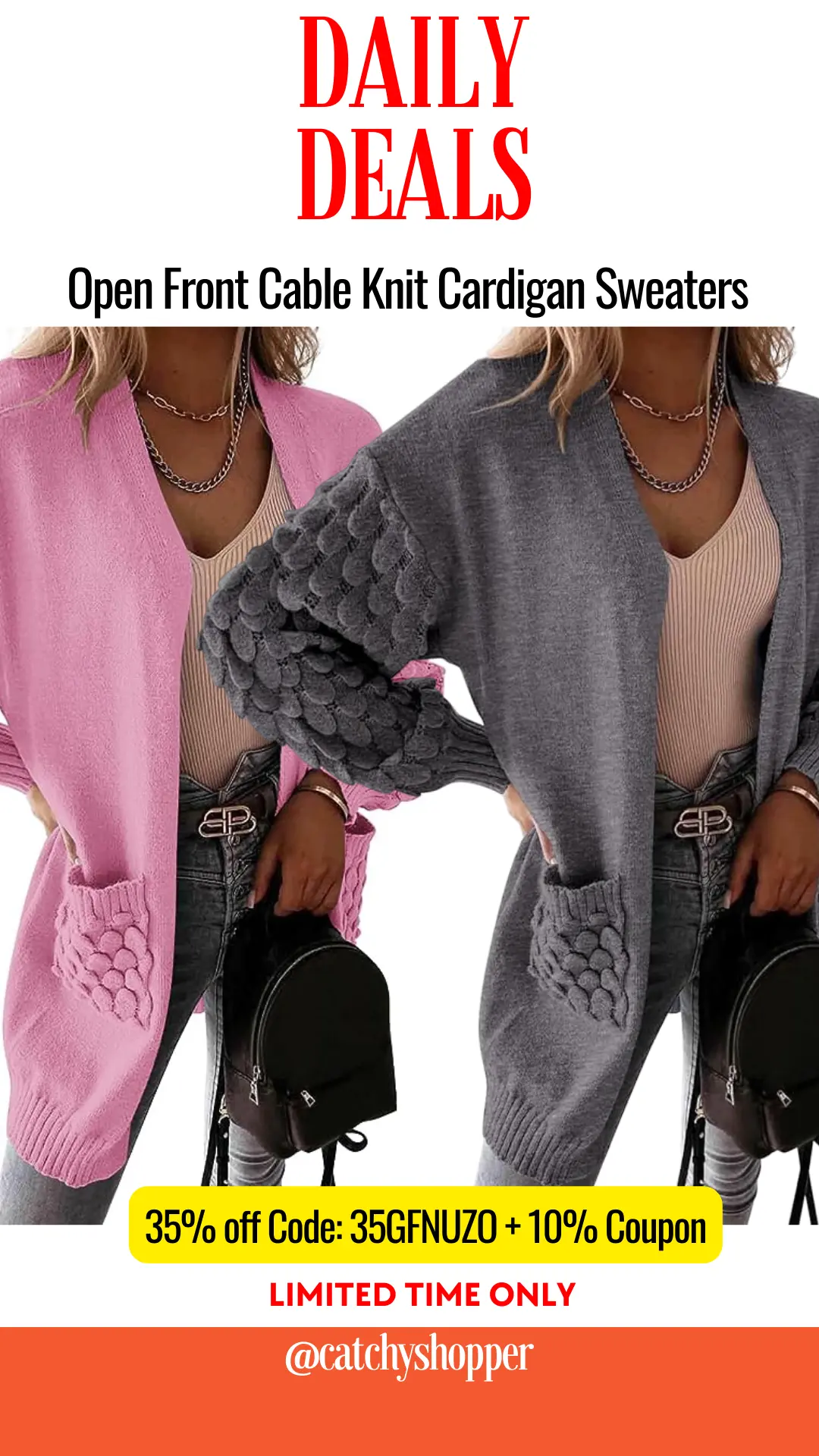 Crafted for the fashion-forward, the Open Front Cable Knit Cardigan Sweaters beckon with their intricate designs and unparalleled comfort. Available at 35% off with the Code: 35GFNUZO (plus an additional 10% Coupon), this deal wraps up on October 10. Its versatile nature ensures that whether it's a party, date, or just another day at work, you're sure to turn heads.
Casual Long Cardigan Sweater
Elegance meets coziness in the Casual Long Cardigan Sweater. With a generous 25% off using the Code: 2541SHQ9 and an added 20% Coupon, this offer is valid until October 10. The draped open front design promises style without compromising on comfort, making it a staple for those delightful autumn evenings.
Oversized Fleece Cardigan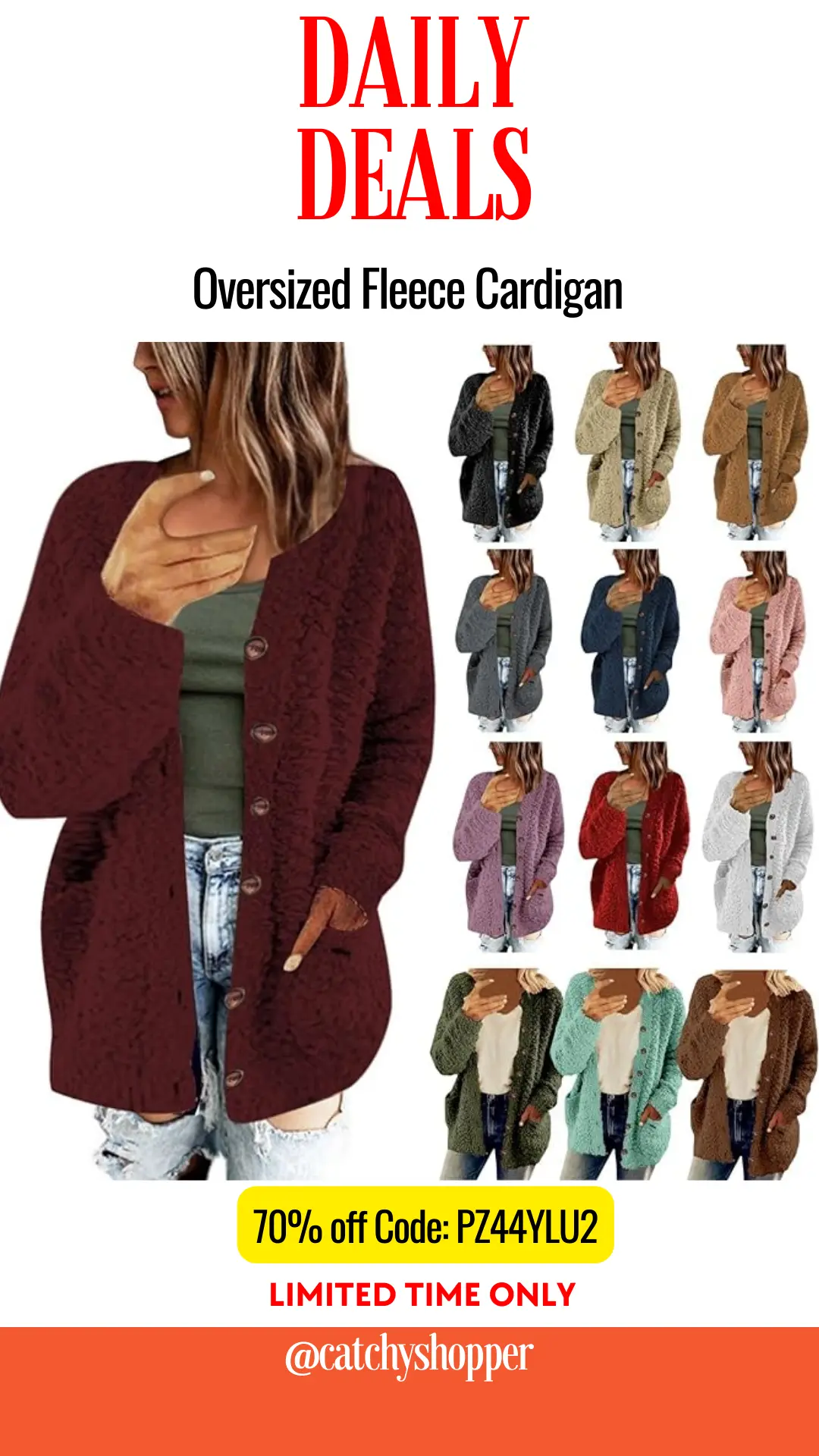 For those who value comfort just as much as style, the Oversized Fleece Cardigan is your go-to. With a stunning 70% off using the Code: PZ44YLU2, you can snag this deal until October 20. Perfect for those who adore a relaxed fit, this fleece cardigan ensures warmth without compromising on the style quotient.
Other Posts You May Like
💡
Beach and Resort Wear
Prepare for your next holiday with our Resort Wear and Beach Wear suggestions. Also, make a splash with our Pool Outfits that are both stylish and comfortable.
Join our Facebook Group for daily unbeatable deals.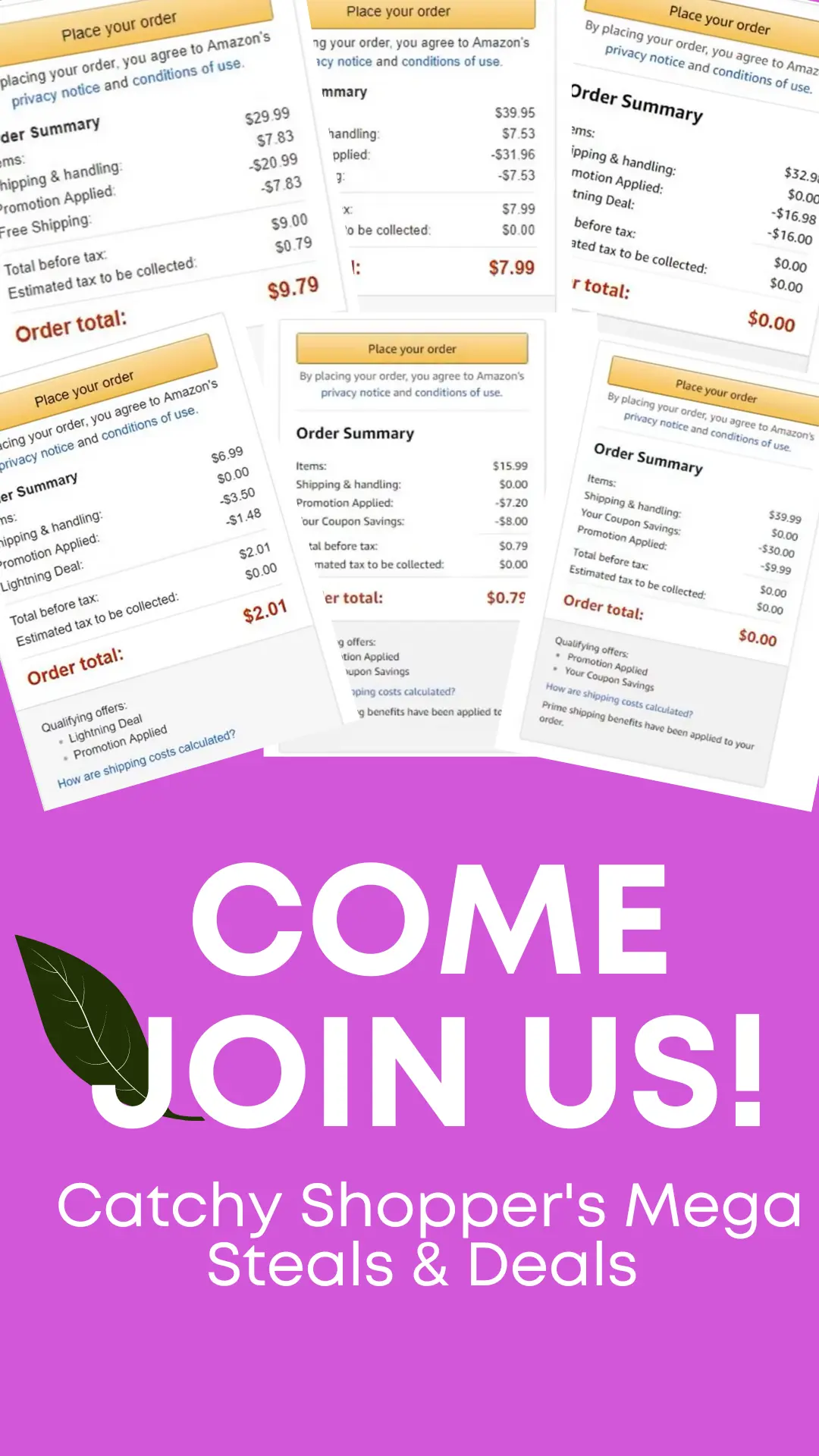 For more amazing fashion finds, check out the Daily Promos on the Latest Fashion Trends post.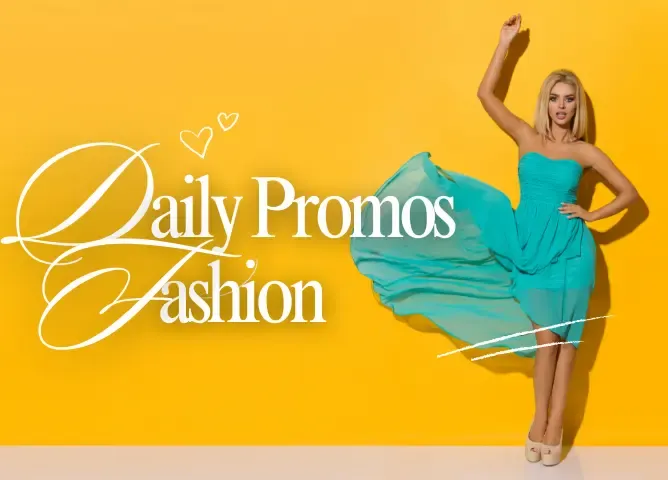 Comments