This post may contain affiliate links, please see our privacy policy for details.
Get ready for a fresh wave of fashion deals hitting your screens this September 2nd! From a night-out stunner to cozy sweaters that make you want to snuggle up, we have a line-up that'll make your style dreams come true. And guess what? These coveted items come with deals you simply can't refuse. So, prep your carts and mark your calendars! Here's a rundown of the top 5 not-to-be-missed fashion finds!
One Shoulder Sleeveless Bodycon Dress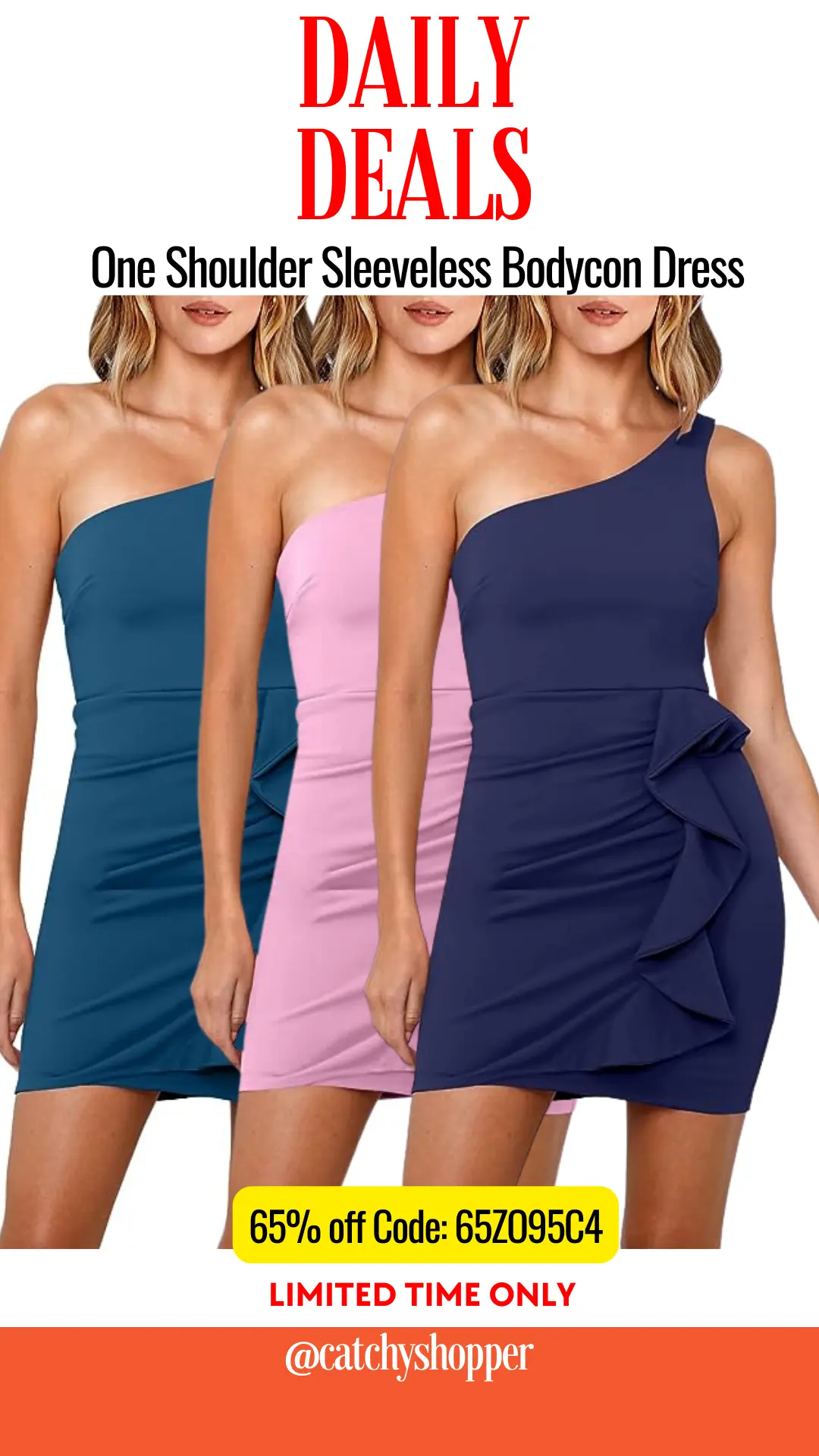 Crafted from a luxurious blend of Polyester and Spandex, this one-shoulder bodycon dress is the epitome of elegance and comfort. Its mini length, paired with a ruched high waist and ruffle hem, makes you a showstopper wherever you go. Perfect for formal events or a night out with friends. Snag it for 65% off with code: 65ZO95C4, valid until 09/05.
Slim Fit Sweaters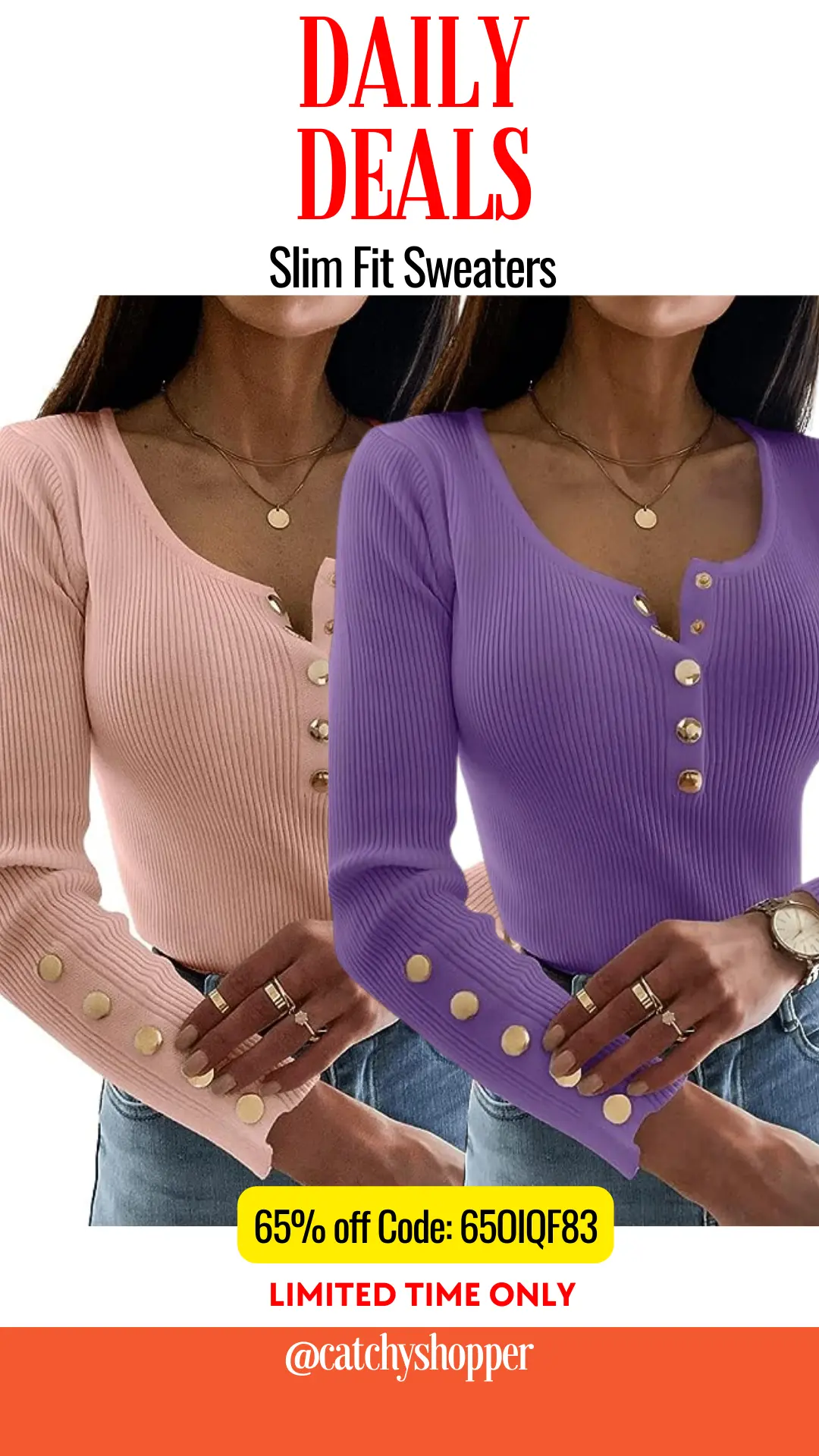 Prepare to fall in love with this skin-friendly, super soft, slim-fit sweater. The button design adds an edge to your fall/winter style, making you the envy of your friends. Whether paired with jeans or a skirt, you'll look effortlessly stylish. Available at 65% off with code: 65OIQF83, valid until 09/05.
Casual Long Trench Coat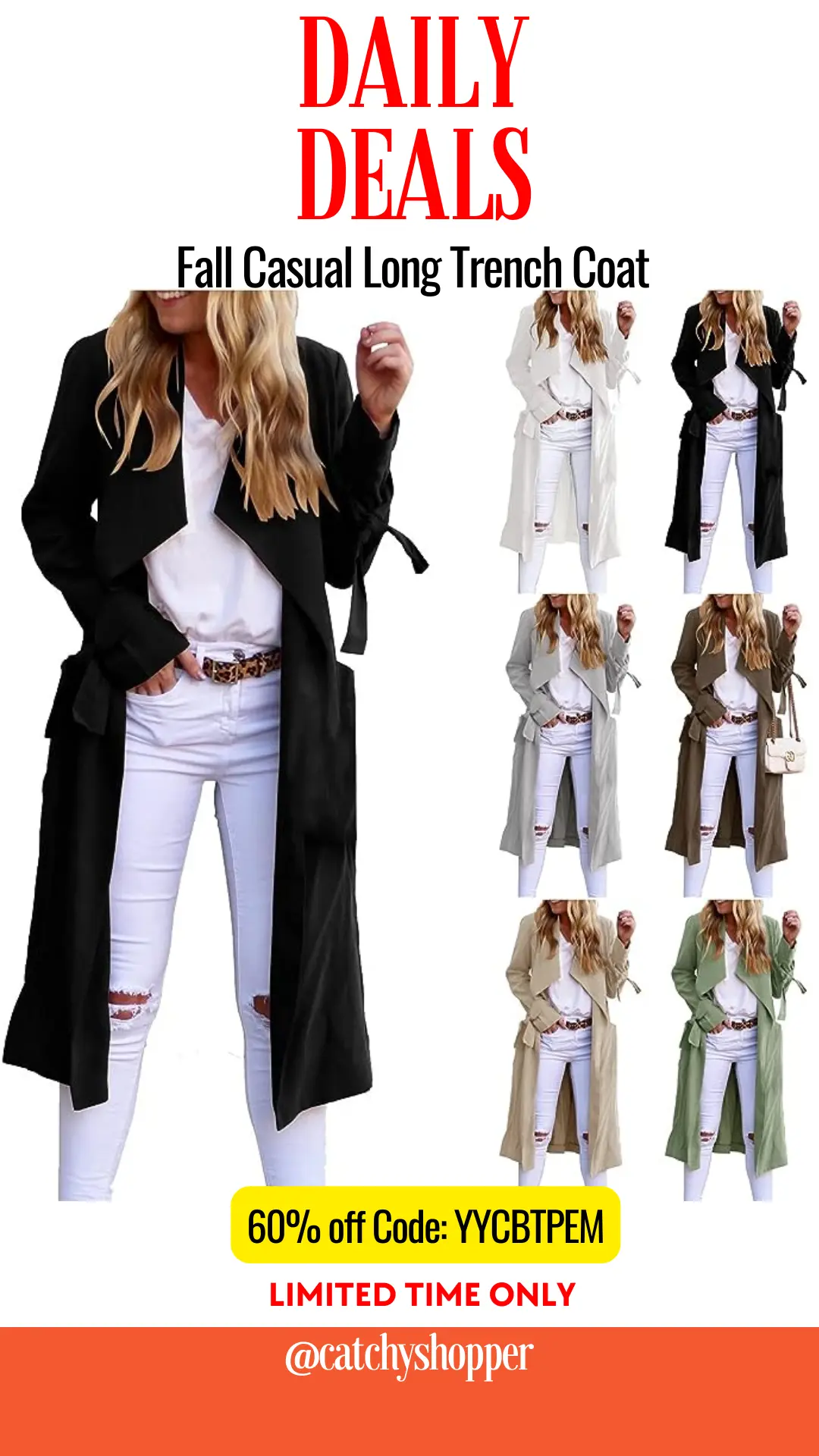 This long trench coat offers more than just warmth; it's your fashion statement this fall. Crafted from soft and warm fabric, it features a belted open front that can elevate any outfit. It's a versatile choice that's perfect for your day-to-day activities or special events. Get it at a 60% discount using code: YYCBTPEM.
Oversized Sweatshirt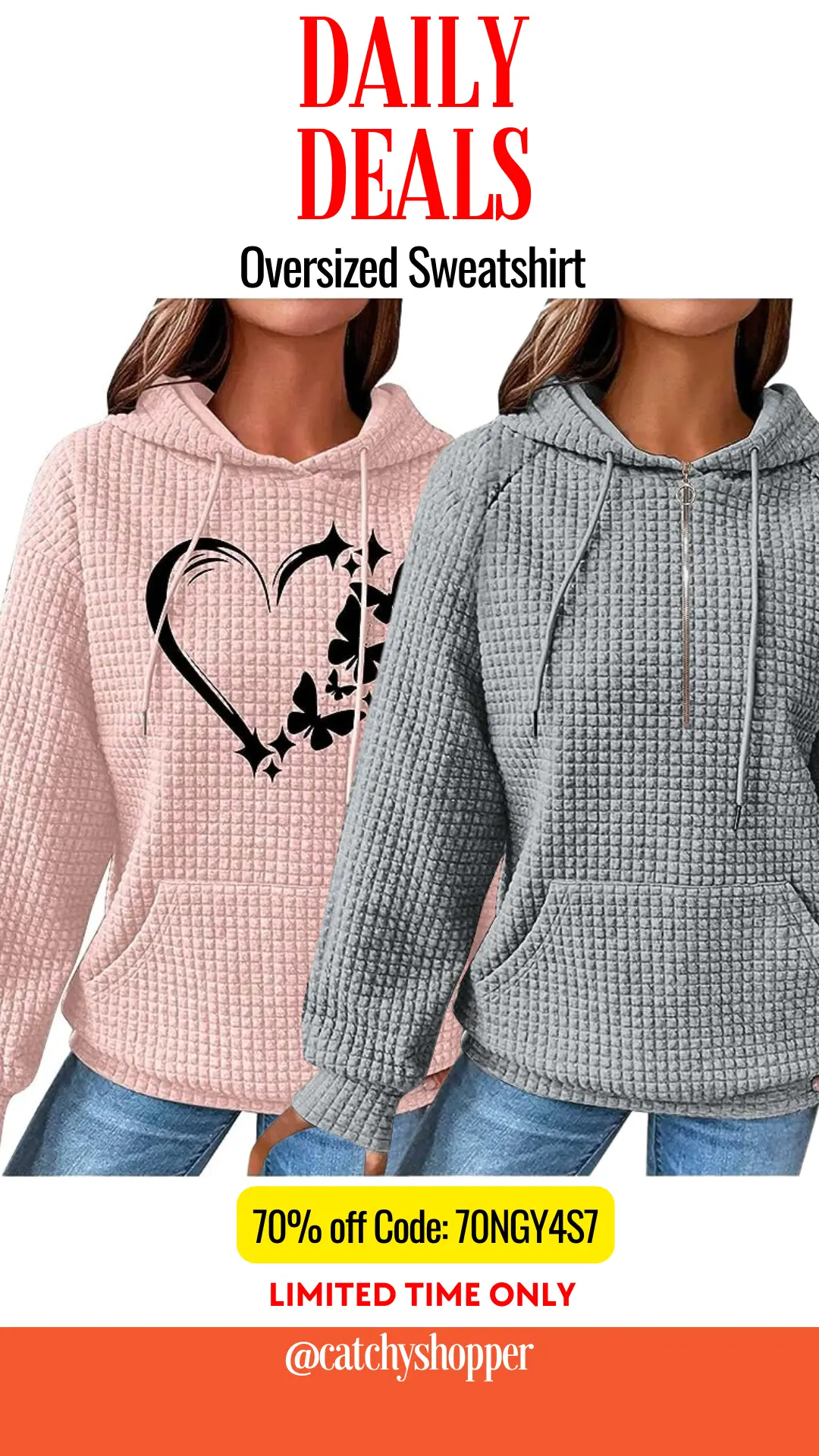 When the weather turns chilly, what could be better than a cozy, oversized sweatshirt? With its cute pattern and versatile styling options, it's sure to become your go-to casual piece. Plus, it's perfect for work, outings, or just lounging around. Use the 70% off code 70NGY4S7 and get cozy, valid until 09/24.
Puff Long Sleeve V Neck Dress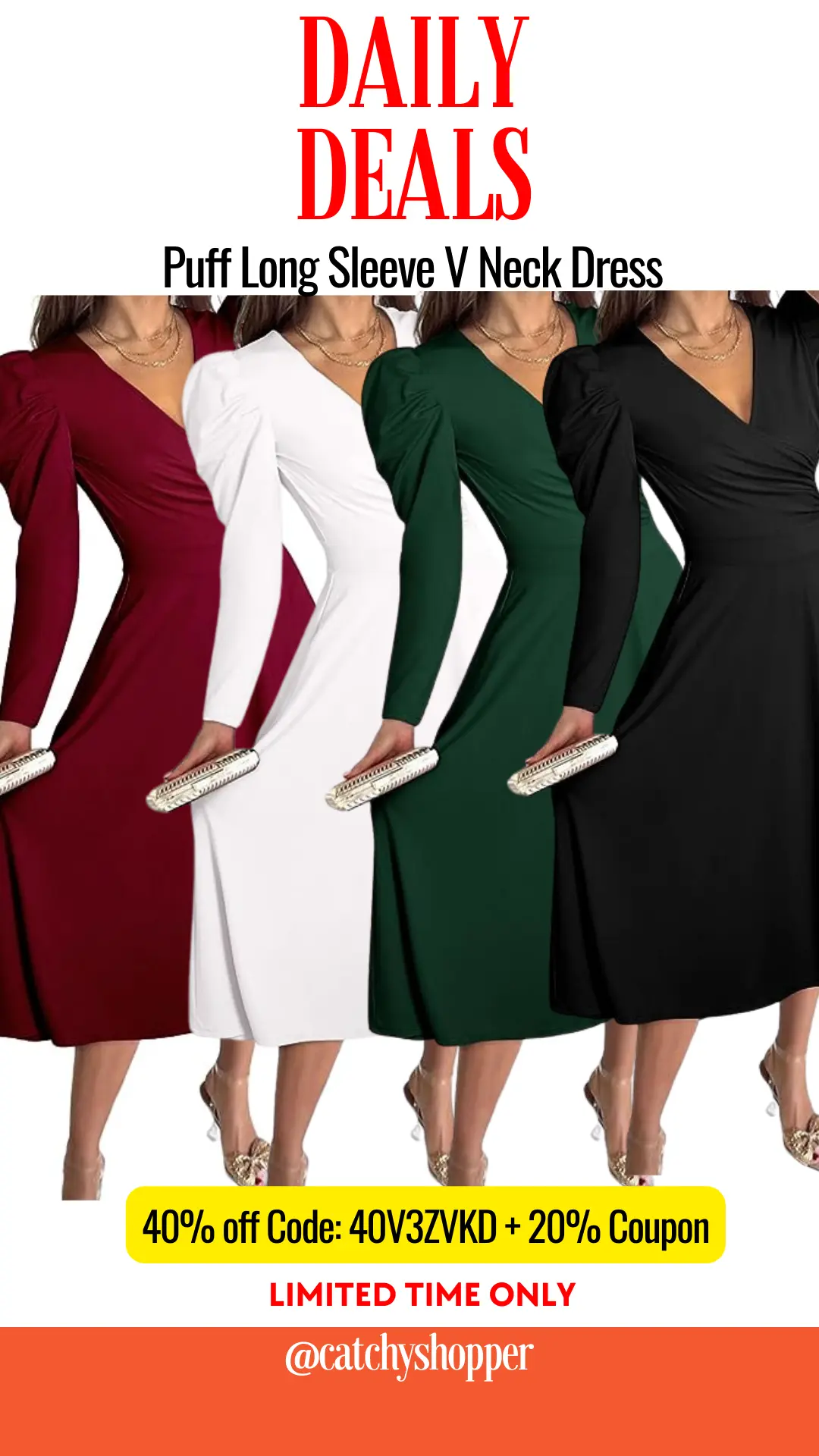 This long-sleeved V-neck dress has it all—from elegance to comfort. Featuring a flattering A-line silhouette and a ruched front, it's perfect for anything from a cocktail party to Sunday church. Elevate your style with boots or high heels for a chic and trendy look. Take advantage of a 40% discount with code 40V3ZVKD plus an additional 20% coupon.
Join our Facebook Group for daily unbeatable deals.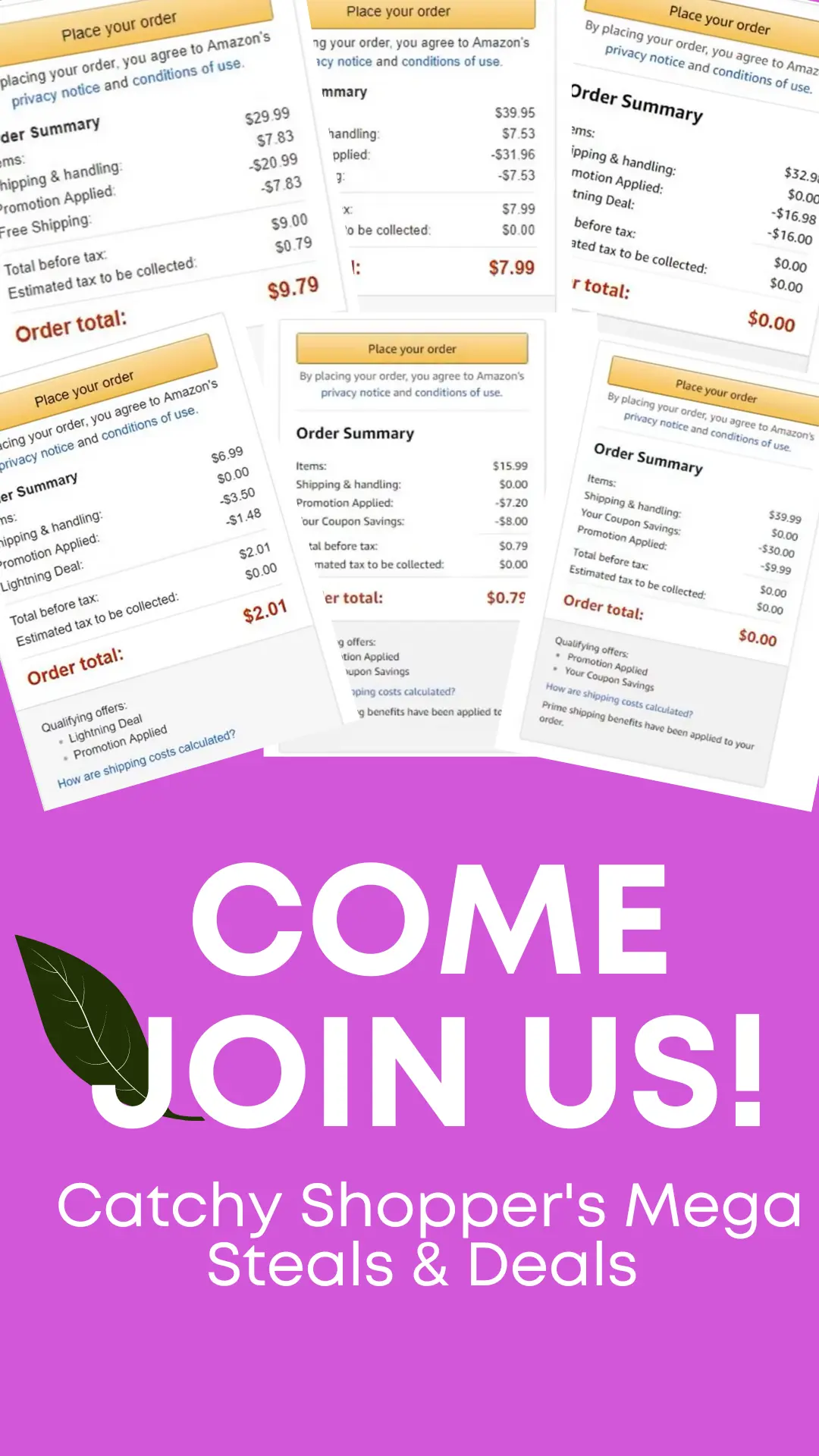 Ready for a school year like no other? Dive into our exclusive collection of the best Back to School Deals right here. Make this semester truly unforgettable!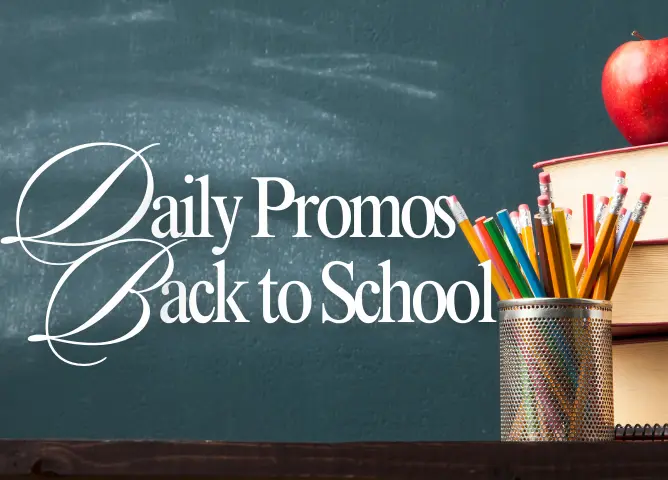 For more amazing fashion finds, check out the Daily Promos on the Latest Fashion Trends post.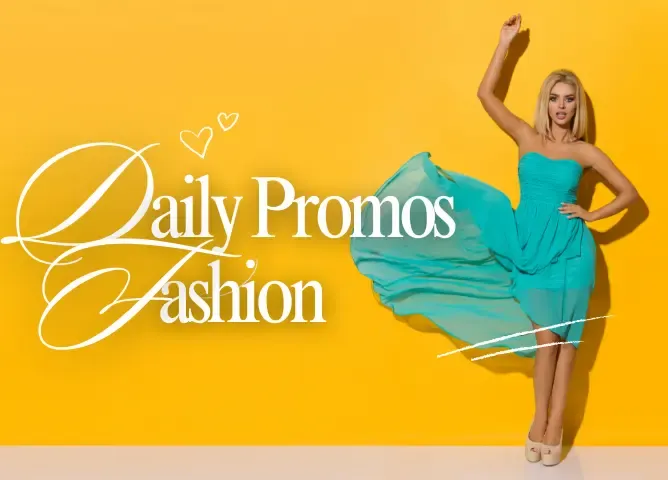 In the mood for a beauty haul? Our curated post on stellar beauty deals is just a click away!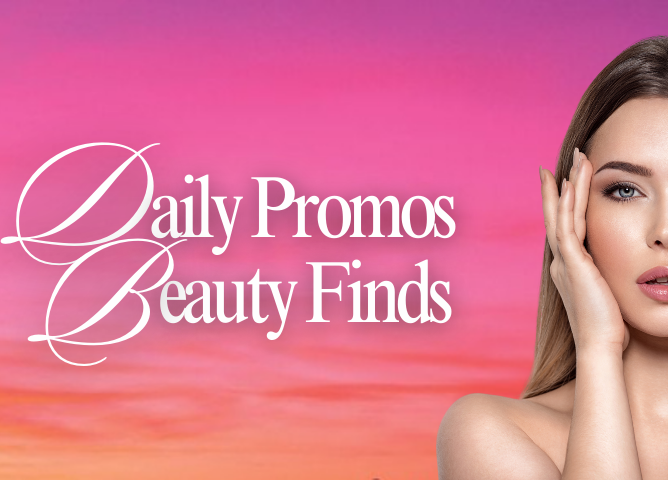 Looking to spruce up your home without breaking the bank? Check out our handpicked selection of essential home items on this dedicated post. Enjoy the hunt for your next fabulous find!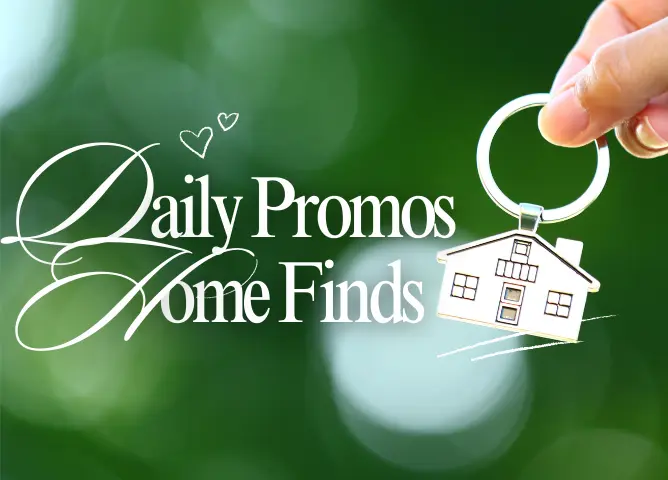 Happy shopping!
Comments