This post may contain affiliate links, please see our privacy policy for details.
Get ready to dive into a sea of cozy chicness as we bring to you some of the season's hottest hoodie deals, going live this September 29th! There's something undeniably comforting about wrapping oneself in a soft, snug hoodie during the brisk fall days.
Recognizing your love for this versatile fashion staple, we've scoured the market for the best of the best. Whether you're looking for a vibrant tie-dye, a plush sherpa, or a classic fleece, we have it all lined up for you. And the icing on the cake? Each of these handpicked pieces comes with a tempting discount. Without further ado, here are the top 5 hoodie deals tailored just for you!
Hooded Sherpa Jackets
Experience luxury and warmth with these Hooded Sherpa Jackets, available at a whopping 60% off with code GZSVVHFQ till October 10, 2023. Designed to be the epitome of innovation, these jackets are versatile enough to complement any outfit. The elastic material ensures a comfortable fit, allowing you to move freely. So, wrap yourself in this soft and snug jacket, and step out in style!
Tie Dye Hoodies
Dive into a world of color with this Tie Dye hoodie. Grab them at an amazing 65% discount using the code 65T76VCB, valid till October 24, 2023. Made of a soft, comfortable material, this hoodie is a must-have addition to your wardrobe. Its drawstring design and casual fit make it an ideal pick for every outing this season. Pair it with jeans or skirts and flaunt that chic look!

Waffle Knit Hoodie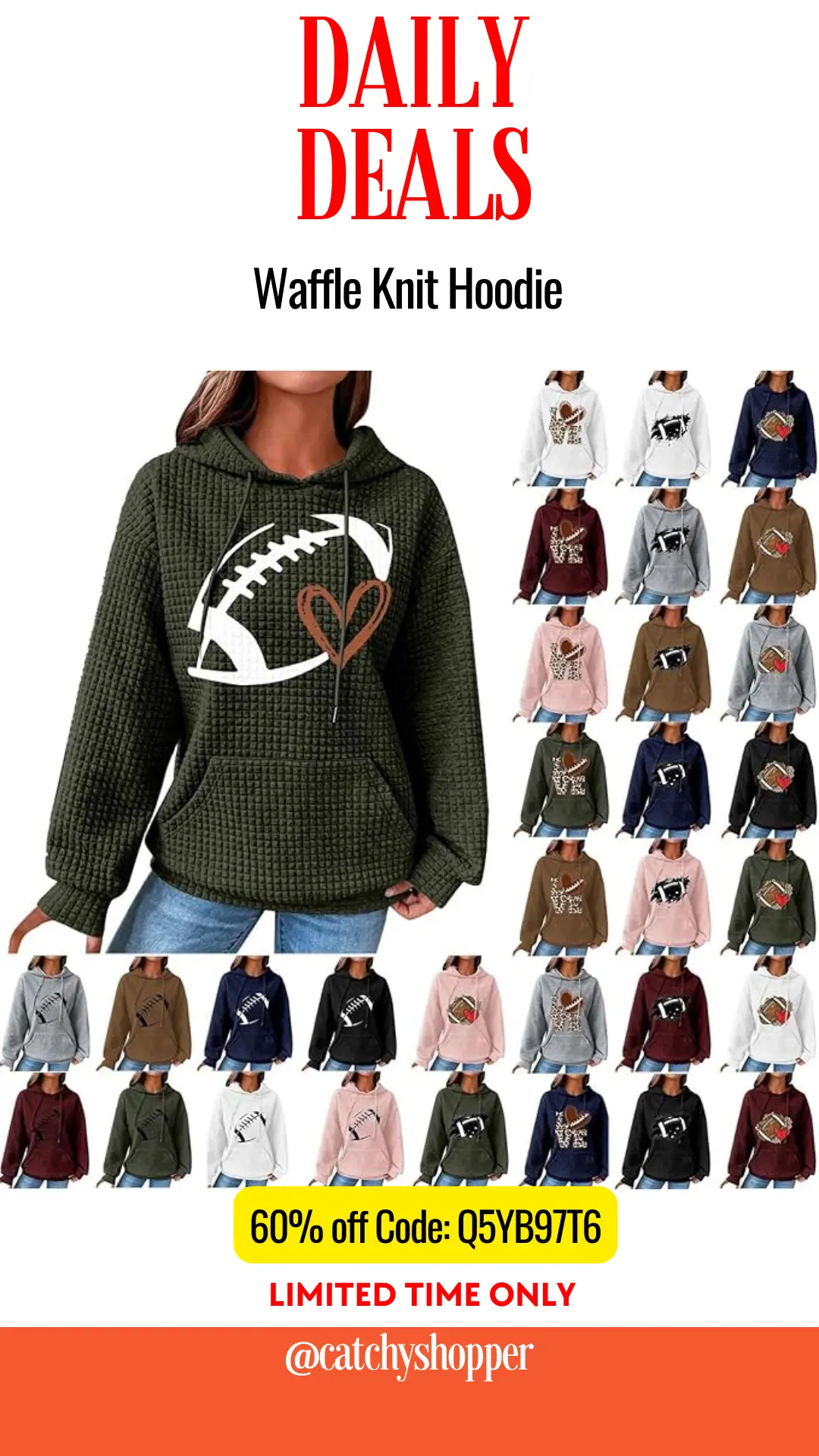 The Waffle Knit Hoodie, your perfect companion for those brisk autumn mornings, is now available at a fabulous 60% discount. Use code Q5YB97T6 before October 4, 2023, to avail the offer. With its kangaroo pocket design and unique waffle pattern, it adds a touch of sophistication to your outfit. Easy to pair with just about anything, this hoodie is designed for the modern woman on the go.

Quarter Zip Pullover Hoodies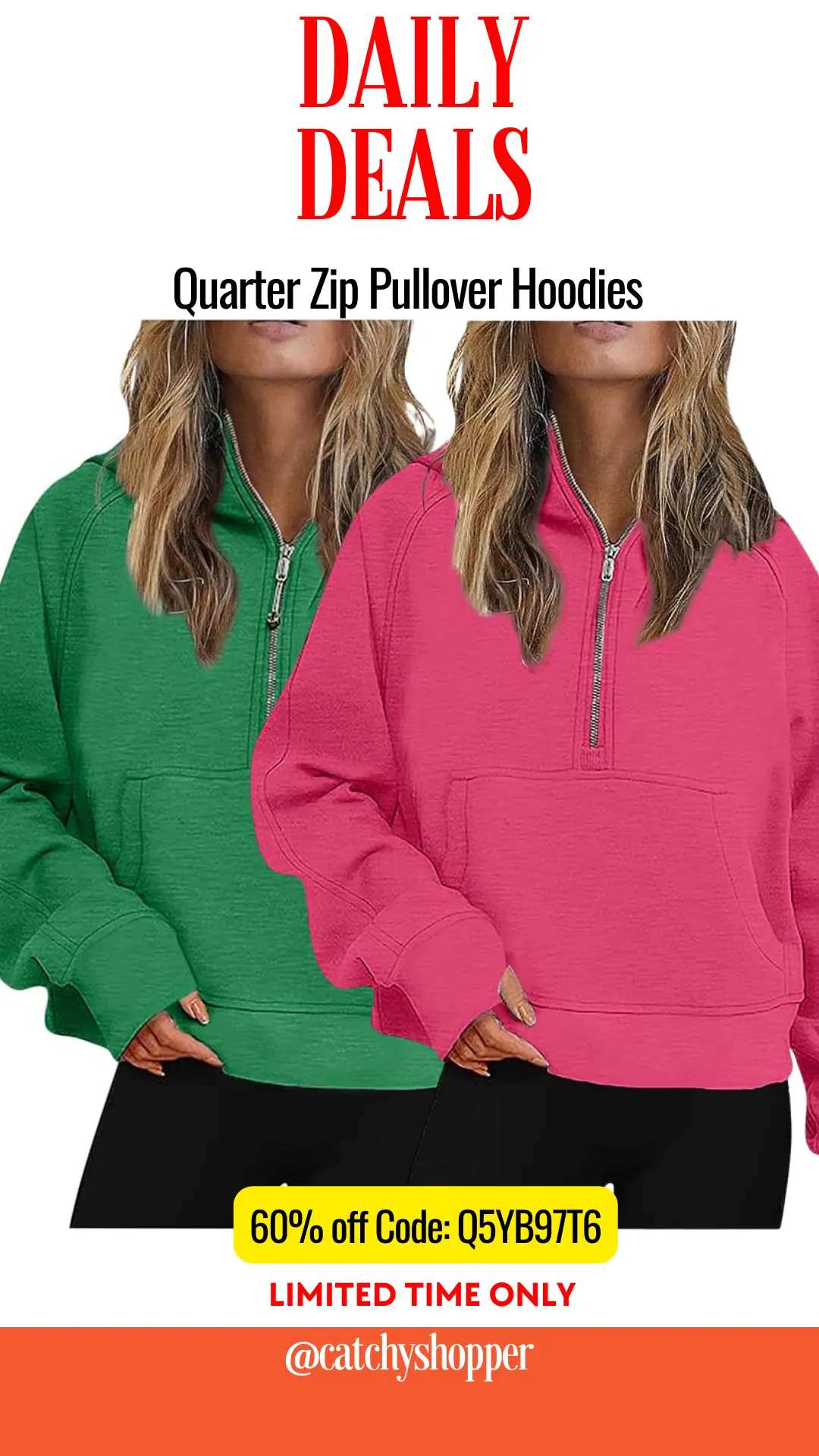 Elevate your style quotient with these Quarter Zip Pullover Hoodies. Snag them at a massive 70% off using the code 70FNSU6Z, offer valid till October 24, 2023. The trendy cropped design ensures you remain the center of attention wherever you go. With its comfortable quarter zip and long sleeves, this hoodie strikes the perfect balance between fashion and function. Plus, with inclusive sizing options, every woman can flaunt her unique style with confidence!
Fleece Hoodies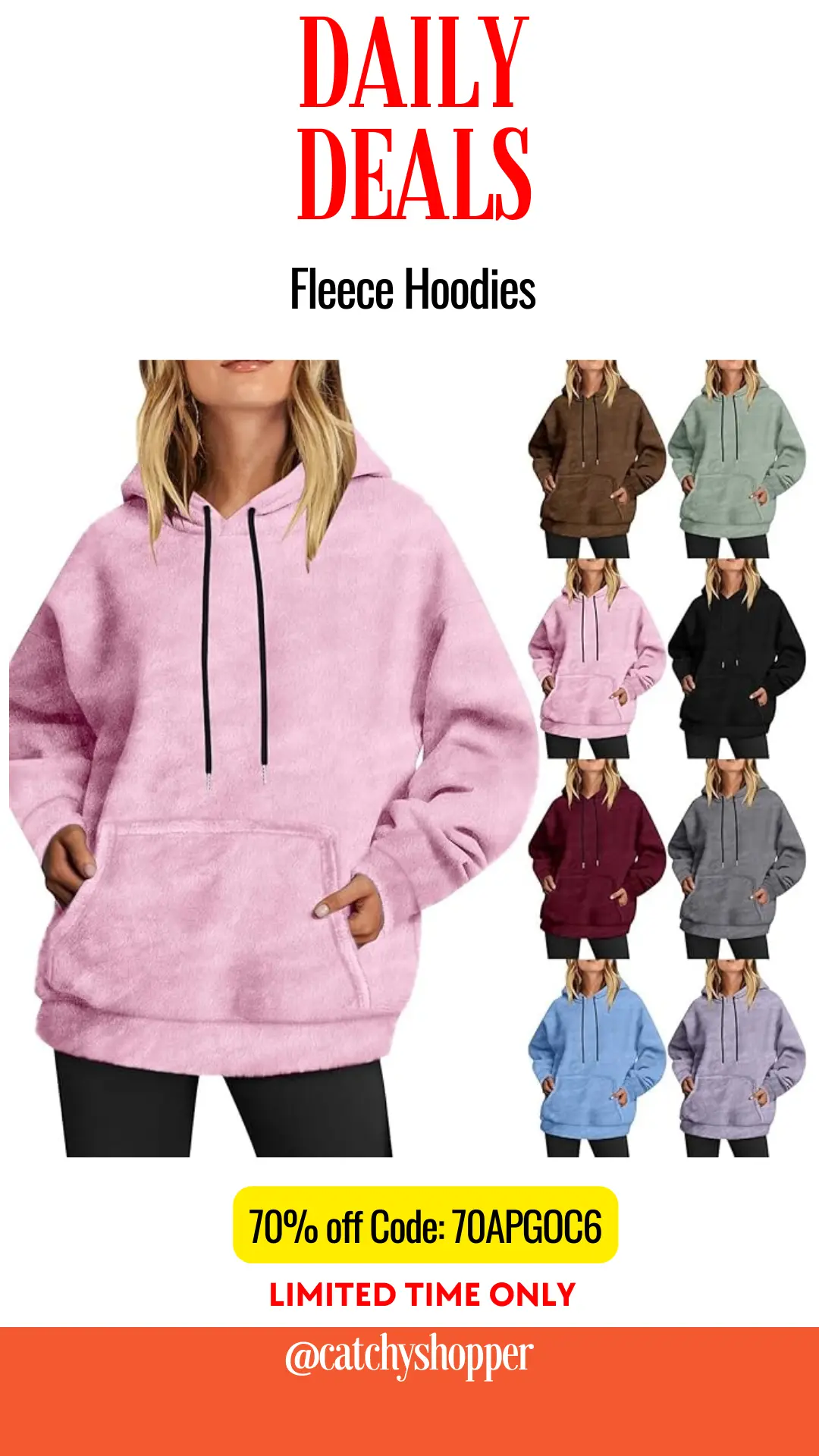 For those who prefer timeless classics, these Fleece Hoodies are up for grabs at an irresistible 70% off. Use code 70APGOC6 and shop till October 24, 2023. Crafted from the coziest fleece material, these hoodies promise unmatched warmth on chilly days. The adjustable drawstring and spacious pocket add functionality to its trendy design. Pair it with your favorite bottoms and make a statement wherever you go!
Join our Facebook Group for daily unbeatable deals.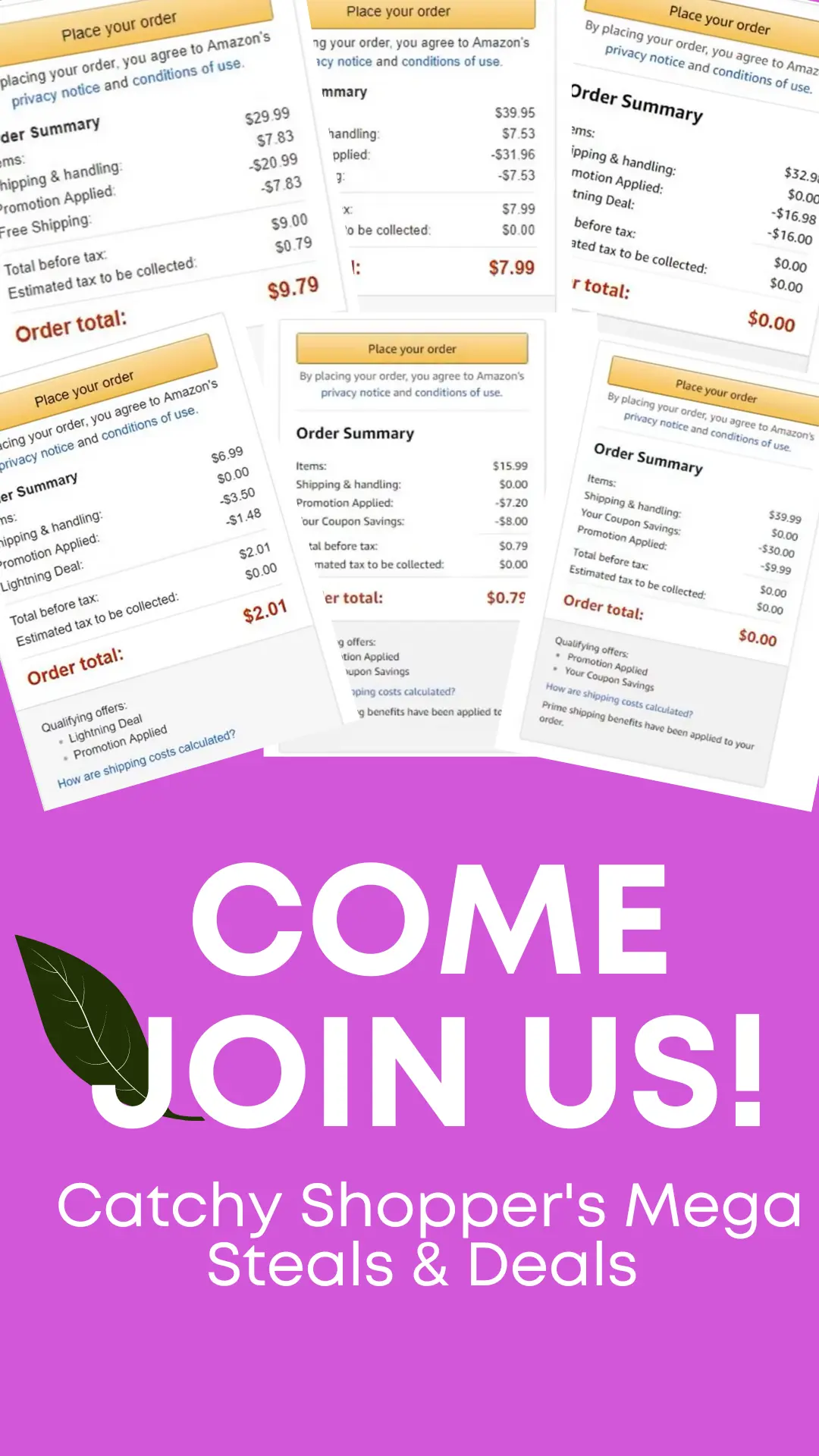 For more amazing fashion finds, check out the Daily Promos on the Latest Fashion Trends post.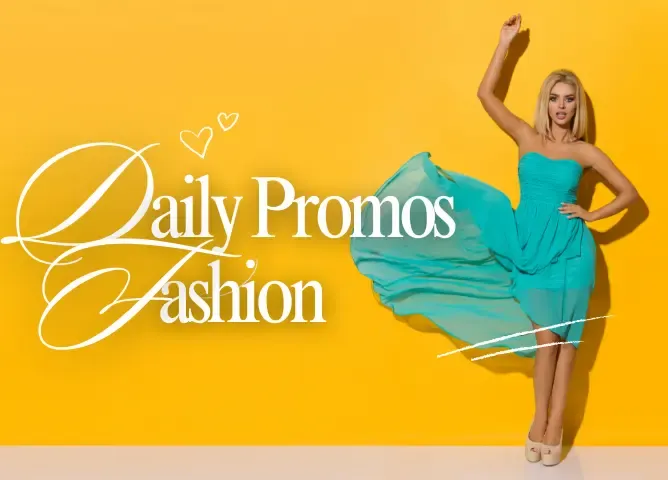 In the mood for a beauty haul? Our curated post on stellar beauty deals is just a click away!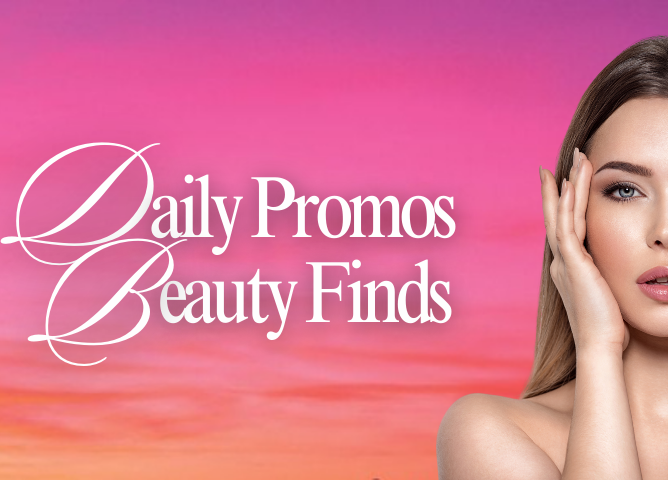 Looking to spruce up your home without breaking the bank? Check out our handpicked selection of essential home items on this dedicated post. Enjoy the hunt for your next fabulous find!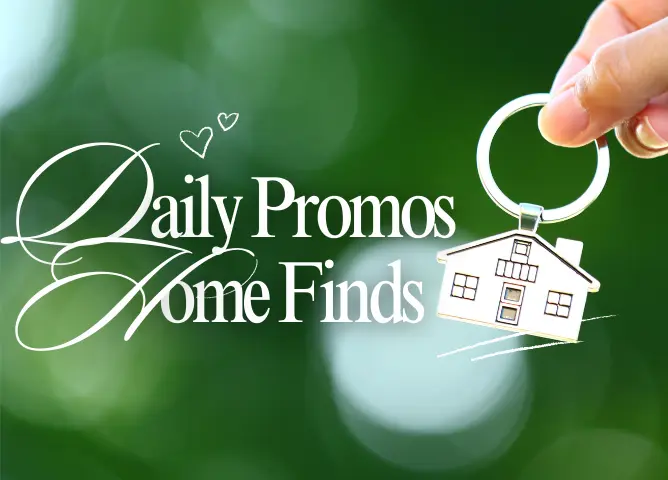 Happy shopping!
Comments