This post may contain affiliate links, please see our privacy policy for details.
Mother's Day is just around the corner, and it's time to think about how to make your mom feel special. Whether she's a new mom or a dog mom, this year, why not skip the flowers and chocolates and opt for something unique? We've curated a list of 29 gifts for Mother's Day that cater to a variety of needs and preferences. Spoil your mom with these thoughtful and innovative gifts that show how much you care, whether it's a personalized baby book for mom to be mom or a custom dog portrait for the dog mom. No matter what you choose, these unique gifts are sure to make her Mother's day unforgettable.
Marble Bath Caddy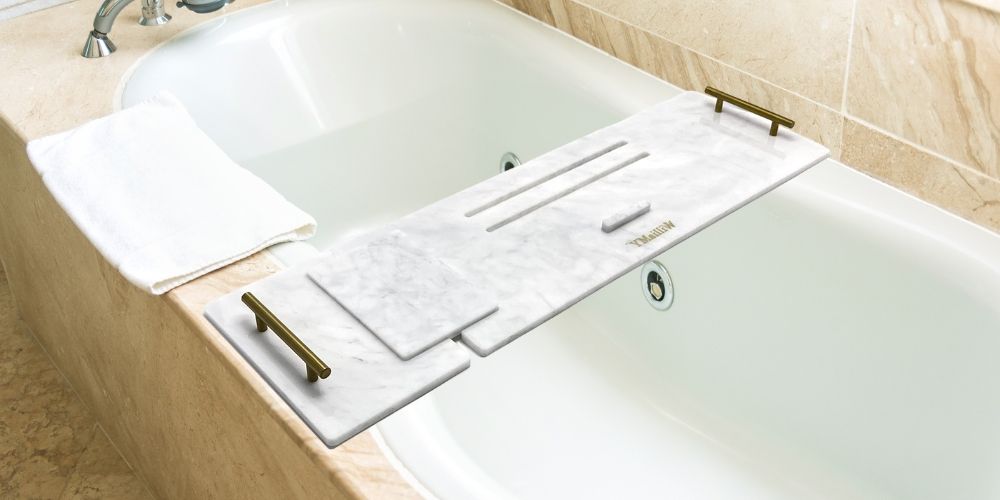 Surprise the mom in your life with a luxurious addition to her bathtime routine - this elegant marble bath caddy! Perfect for moms who love to relax in a warm bath, this caddy has slots for her favorite book, a glass of wine, and even space for her phone. It's an essential tool to help her unwind and de-stress after a long day of taking care of the kids.
Bandolier Emma Crossbody Phone Case and Wallet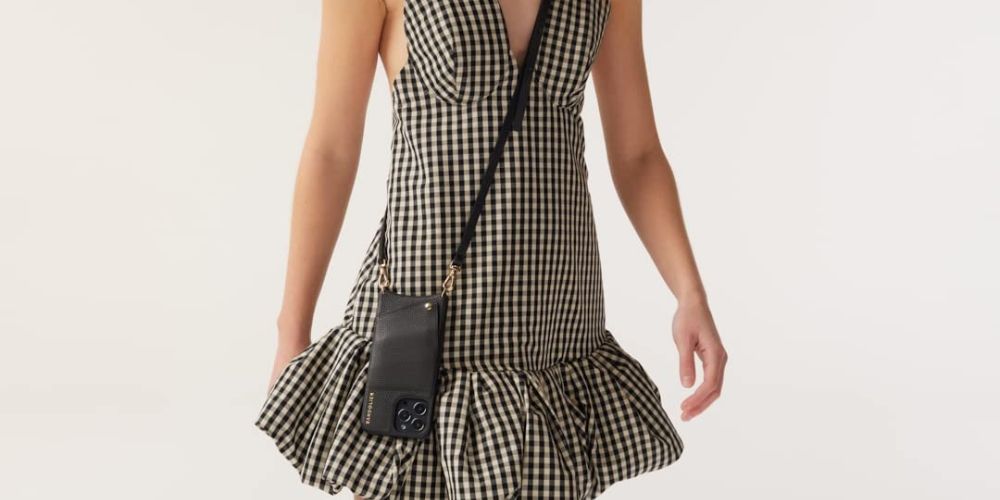 Make life easier for busy moms on the go with this stylish and functional crossbody phone case and wallet, the best gift for carrying all the essentials. It features ample space for her phone, credit cards, and cash, all in one sleek design. This versatile accessory combines fashion and convenience, making it perfect for any occasion. It's a must-have for moms who juggle multiple tasks and need to keep their hands free.
RELATED ARTICLE: Skip the flowers and chocolate this Mother's Day! Add a bit of style to your mom's wardrobe with the perfect crossbody purse or bag. Whether she's jet-setting across town, or running errands around town, show her you care by getting something that reflects how special she is—all super moms deserve it!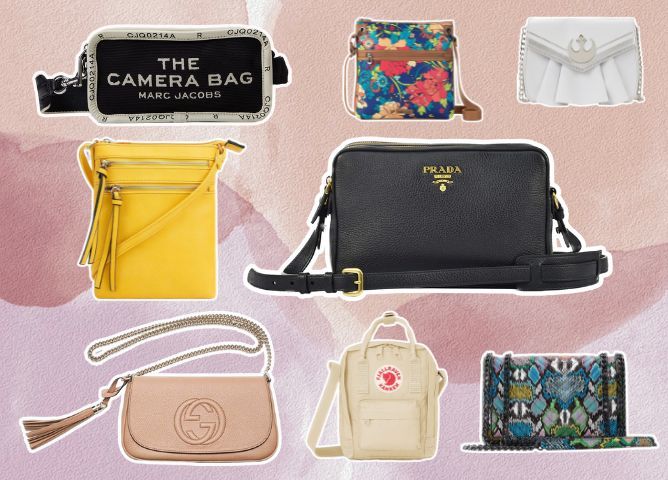 Chesapeake Bay Candle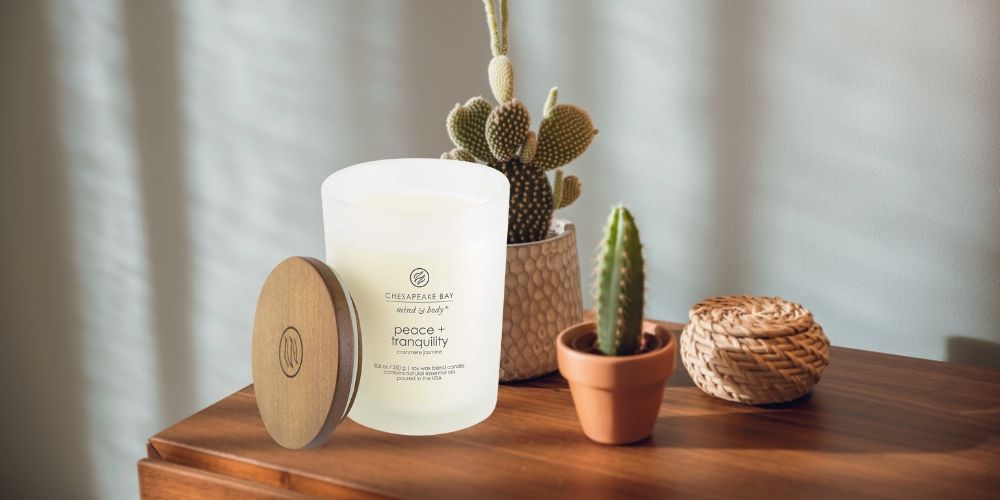 This beautifully scented candle is just the thing to express your gratitude to your Mom. With notes of jasmine and cranberry, this 8.8-ounce candle will surely fill her home with a warm and inviting fragrance she'll love.
Therabody Theragun Mini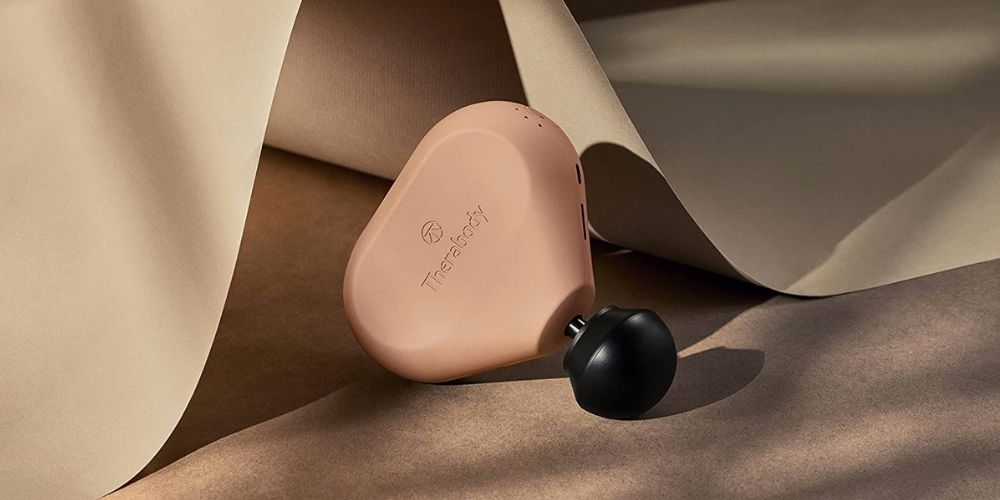 Enhance your mom's overall well-being with this portable percussive therapy device, a perfect gift for women's health. Not only does it provide relaxation, but it also relieves pain and targets tight muscles, making it ideal for unwinding after a long day. Its compact size makes it easy to carry around, ensuring that your mom can use it anytime and anywhere she needs.
RELATED ARTICLE: Give your special supermom the pampering treatment she deserves with one of these unique Mother's Day Gifts! From massage pillows to leg massagers, these relaxation items will have her resting easy and saying "thank you" for all your love and care.
Coffee Mug Warmer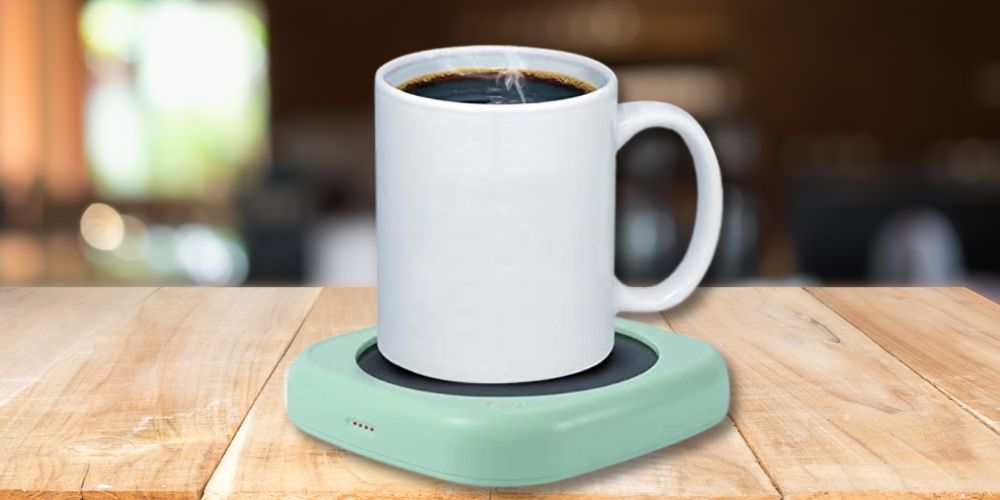 This versatile coffee mug warmer doubles as a candle warmer plate. With two temperature settings, it's perfect for keeping her morning coffee warm or for creating a cozy atmosphere in her home with a scented candle.
REALTED ARTICLE: Level up your Momma's daily routine this Mother's Day and show her some love with the perfect combo of a dependable Coffee Mug Warmer and one of three delicious low acid, mushroom-enhanced or green coffees. Let Mom relax in warmth and wellness when she takes her favorite cuppa at just the right temperature - it'll be like getting an even cozier hug from you!
Crocs Classic Lined Clog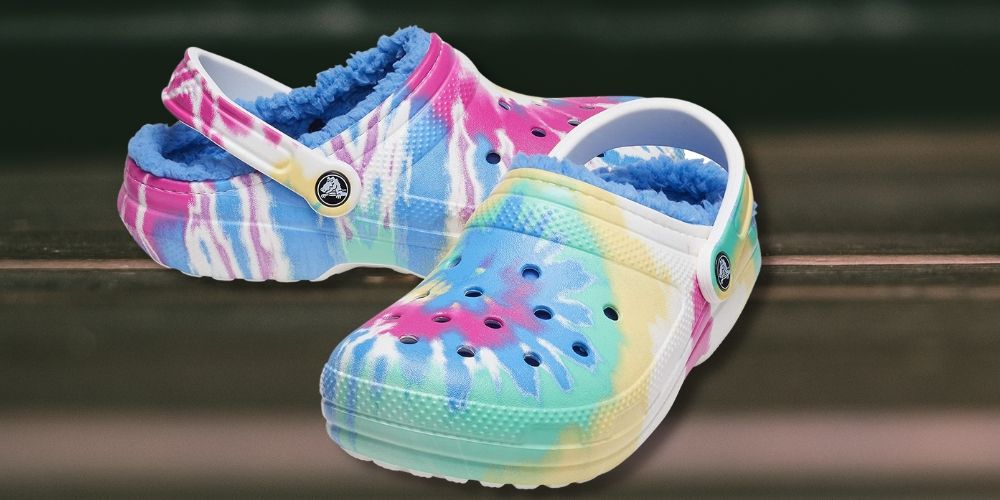 The perfect shoe for the mom in your life who loves comfort and style.  Whether she's out shopping, running errands, or just lounging around at home, these cozy clogs are perfect for any occasion. With a soft, fuzzy lining, these shoes are designed to keep her feet warm, comfortable, and stylish. Say goodbye to tired feet and hello to all-day comfort with the Crocs Classic Lined Clog.
SMIRLY Charcuterie Boards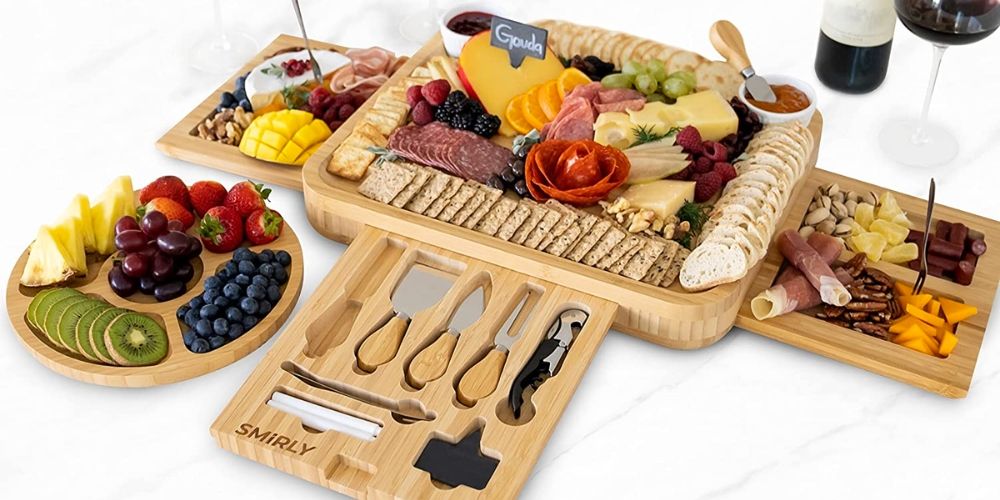 Searching for unique gifts for a mom who loves to entertain? Look no further than a Charcuterie Board! This extra-large charcuterie board set is just the thing to impress her guests and add a touch of elegance to any event. Featuring a bamboo cheese board and knife set, it's perfect for displaying an impressive spread of cheeses, meats, and fruits. Whether she's hosting dinner parties, game nights, or a family gathering, this charcuterie board is sure to impress.
Lego Orchid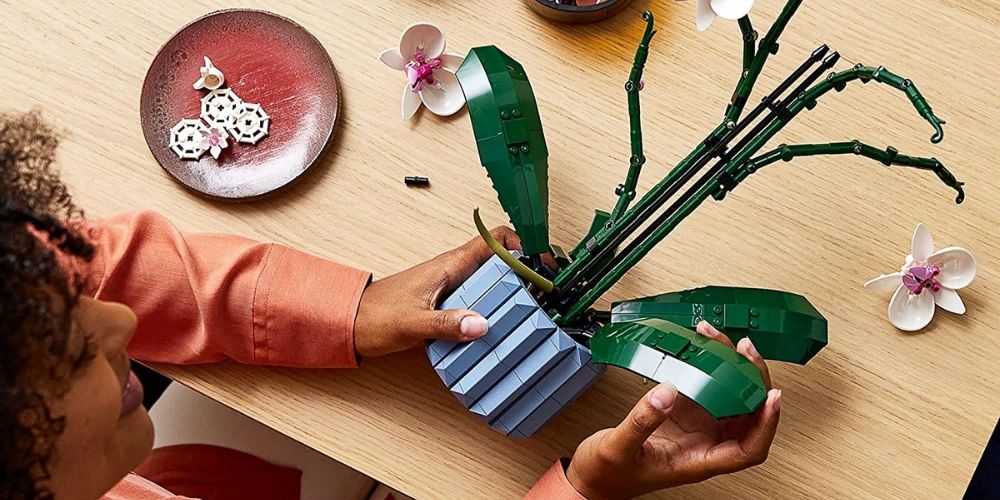 Attention all moms who love to build and create! This cute and unique set offers a lasting alternative to the wilting bouquets of the past. Imagine the joy on her face as she builds her own beautiful orchid, piece by piece. It's not just a beautiful addition to her home decor, it's a memory she'll cherish forever. In no time, the Lego Orchid will become one of her favorite memories, reminding her of the fun and creativity that went into making it.
Pure Enrichment PureGlow USB Salt Lamp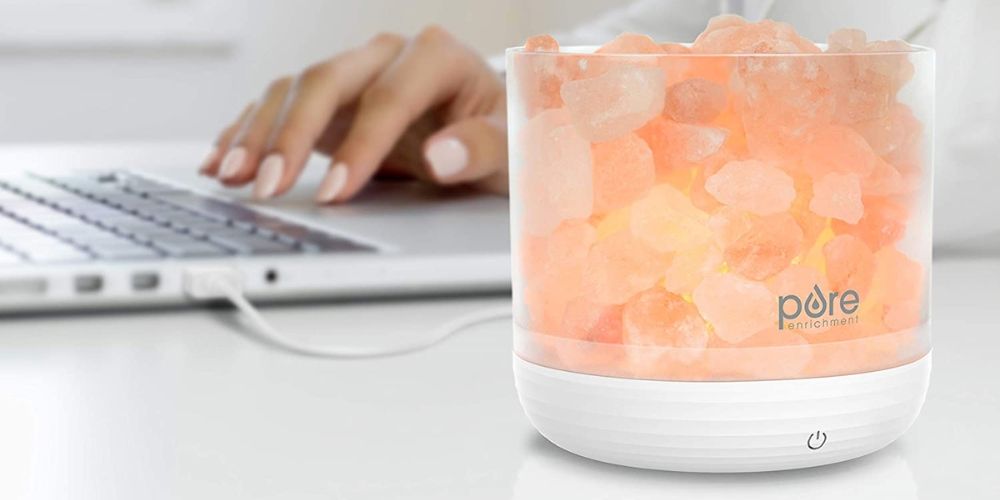 Transform your mom's room into a tranquil oasis with this stunning pink Himalayan salt lamp that is the perfect way to unwind after a long day. With a built-in light dimmer featuring five levels and two bulbs, you can customize the ambiance to your exact liking. Plus, with USB power, you can easily plug it into your laptop or other devices for convenient use. Its natural properties will purify the air, reduce allergens, and promote relaxation.
Bodum Brazil French Press Coffee Maker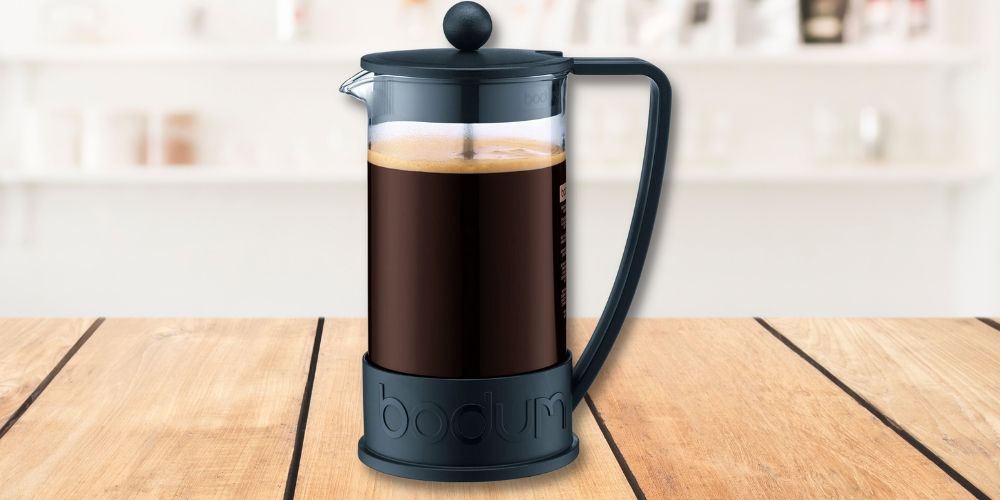 This classic French press coffee maker features a borosilicate glass carafe, making it a beautiful and functional addition to her morning routine.
REALTED ARTICLE: If you're really ready to wow Mom, check out our list of the 11 Best Iced Coffee Makers, 12 other Coffee Makers with Grinders, or even 17 stylish Small Coffee Makers ideal for any kitchen countertop.
Mom Mug
This charming mom mug comes in a stylish gift box, making it the perfect present for your coffee or tea-loving mom. And don't stop at just your biological mother - this gift is also perfect for grandmas, aunts, or any special mother figures in your life.
Travel Coffee Mug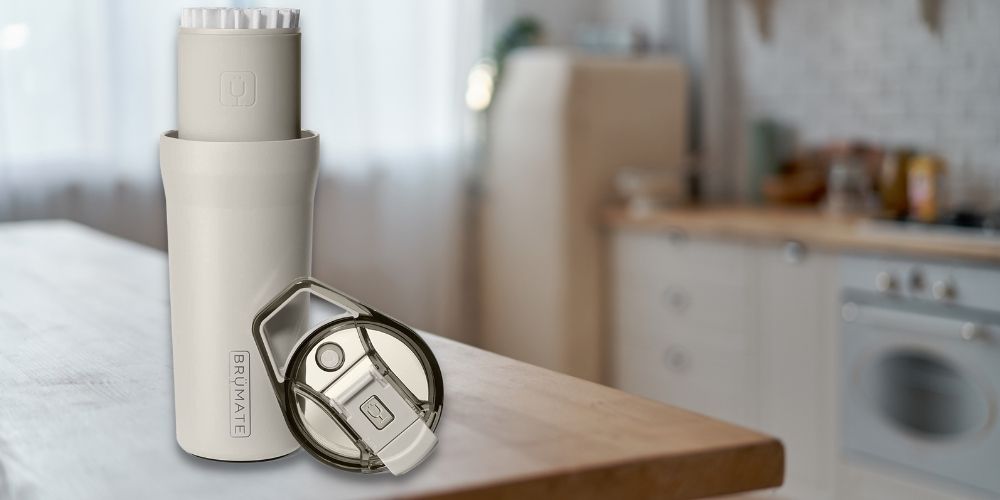 This unique travel mug and pour-over coffee maker in one is perfect for busy moms who love quality coffee. With its sleek design and functionality, it's an ideal gift for the coffee connoisseur.
For all the moms who enjoy coffee as their "me time" then this Travel Coffee Mug is the ultimate solution for the coffee connoisseur on-the-move. This unique travel mug doubles as a pour-over coffee maker, allowing you to indulge in high-quality coffee no matter where you are. Its sleek and functional design makes it the perfect gift for any mom who loves to savor her coffee while on the go.
Bloomscape Bamboo Palm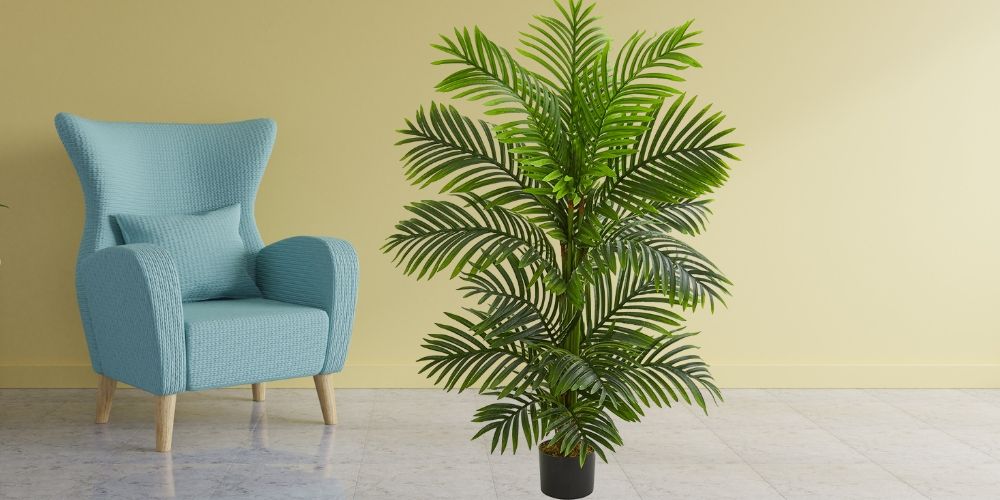 This beautiful plant is not only easy to care for but also helps purify the air in her home. Its lush foliage and calming presence make it the perfect addition to any room. With proper care, this bamboo palm will flourish and bring joy to your mom's home for years to come. Give the gift of nature and fresh air with the Bloomscape Bamboo Palm - a thoughtful and lasting present that your mom will cherish forever.
Meyer Lemon Tree
A delightful addition to our Mother's Day gift ideas, this Meyer lemon tree is perfect for the amazing women in your life who have a green thumb and enjoy gardening or simply love a touch of nature indoors. It's a gift that keeps giving, as your mom or mother figure can enjoy fresh, fragrant lemons all year round.
Cozy Earth Kimono Robe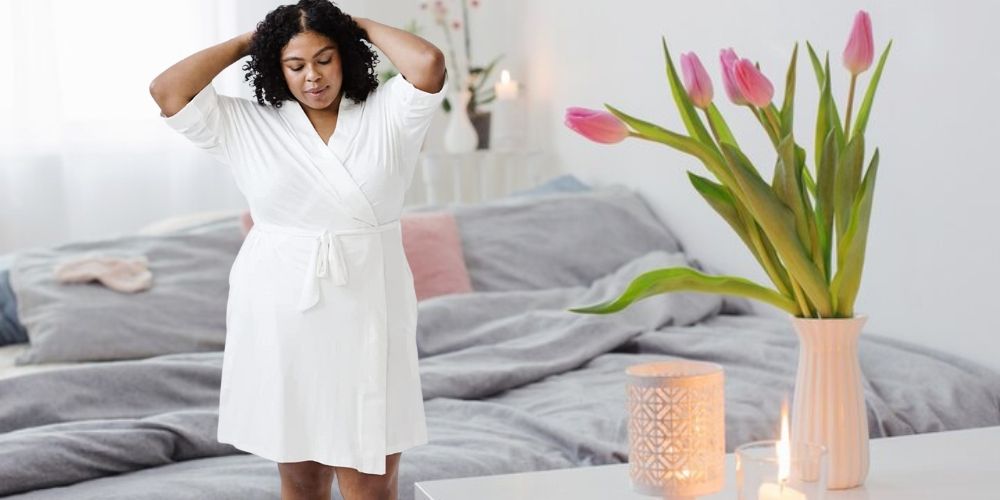 Made from premium bamboo fabric, this ultra-soft robe will wrap her in luxurious comfort that she deserves. Pair it with fuzzy socks and a cozy sleep set for the ultimate relaxation experience. It's the perfect way to show your appreciation for the amazing women who brighten up our lives every day. The Cozy Earth Kimono Robe is not just a thoughtful gift, but a daily reminder of how much you care for her comfort and well-being. Treat your mom to a little bit of luxury with this ultimate relaxation package that she will adore.
Throw Pillow Case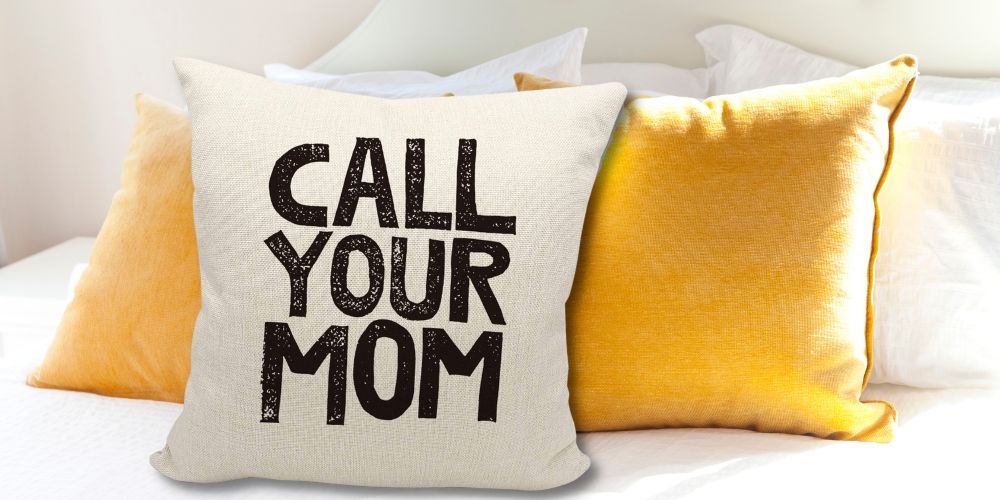 Add a touch of humor to your mom's home with this funny throw pillow case. It's a perfect gift for daughters or sons to remind them to call their mom, while also adding a decorative touch to her living space.
Nonstick Cookware Set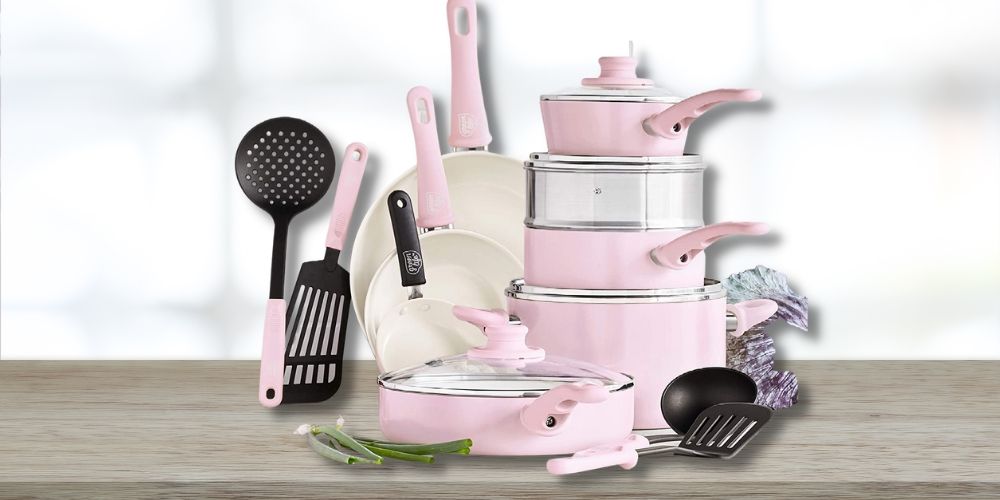 This 16-piece soft pink cookware set is the perfect addition to your list of practical gifts for moms who love to cook. The nonstick ceramic coating is PFAS-free and dishwasher safe, making meal preparation and cleanup an absolute breeze. Whether she's a seasoned chef or just starting out, this set is sure to impress. Say goodbye to scrubbing stuck-on food and hello to more quality time with family and friends.
RELATED ARTICLE: Discover our full article about 20 Beautiful Drew Barrymore Kitchen Collection Items. Pair your nonstick cookware set with some of these gorgeous kitchen essentials, ensuring your mom have everything she needs to whip up her culinary masterpieces.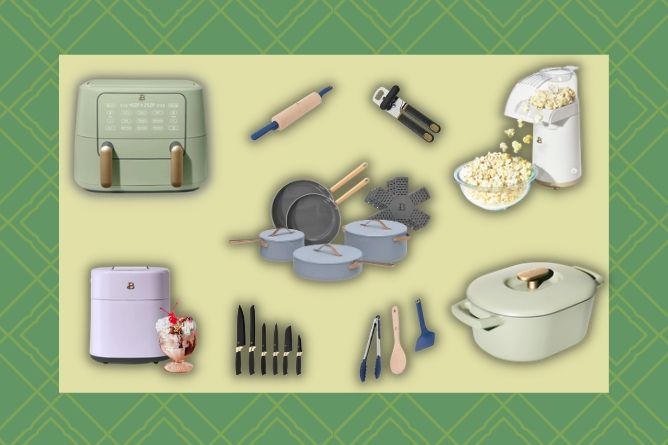 Victrola 6 in 1 Turntable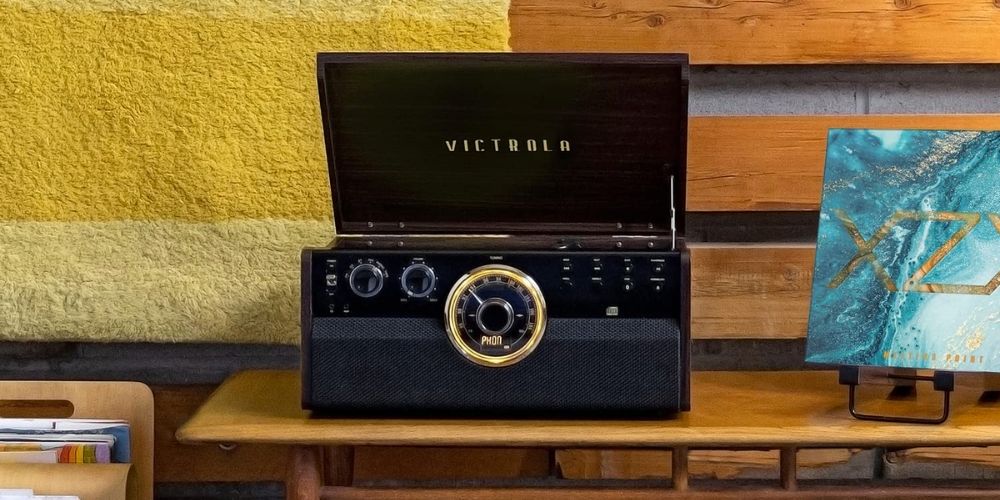 This versatile turntable features a 3-speed record player, Bluetooth connectivity, radio, cassette, and CD player, all in a sleek espresso finish. It's an ideal gift for music-loving moms who appreciate a touch of retro charm.
Bearaby Hugget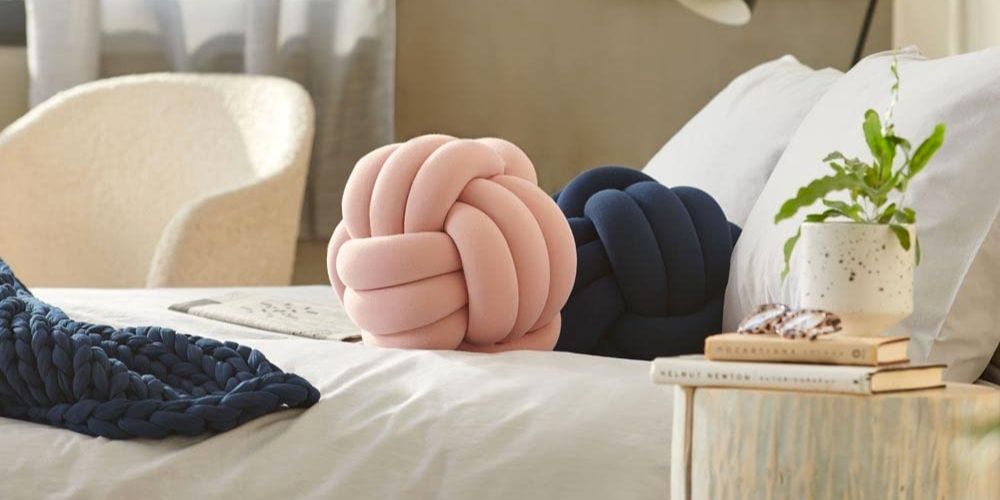 This weighted neck wrap provides soothing pressure and comfort, making it a perfect gift for moms who could use some extra relaxation. Made from soft, eco-friendly materials, it's a thoughtful and calming present.
Ceramic Planter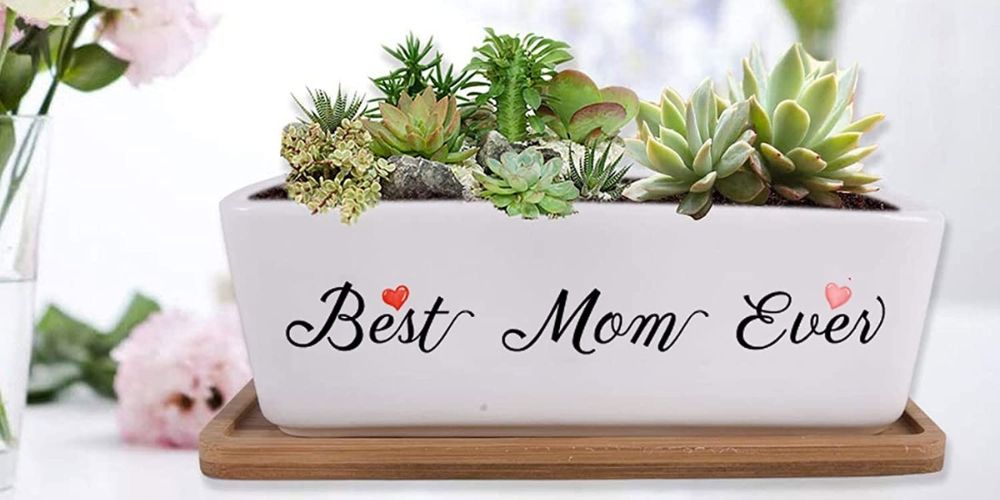 Are you struggling to find the best gifts for the green thumb mom in your life? Check out this adorable ceramic planter! With the phrase "Best Mom Ever," this lighthearted and unique gift is sure to make her smile every time she sees it. It's the perfect way to display her favorite plants or flowers in a fun and meaningful way.
Croissant Hoops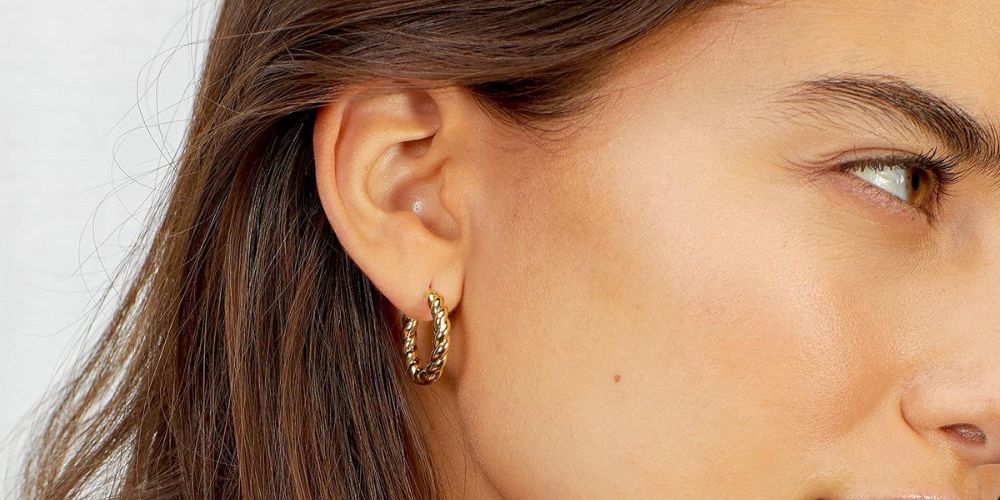 These stunning earrings add a touch of sophistication to any outfit, making them the perfect accessory for any occasion. Plus, their meaningful design will remind her of your love every time she wears them. Pair them with a matching necklace for a complete and stylish look that will leave her feeling confident and beautiful. These hoop earrings are not just a beautiful gift, but a lasting one that she will cherish for years to come.
Stainless Steel Travel Tumbler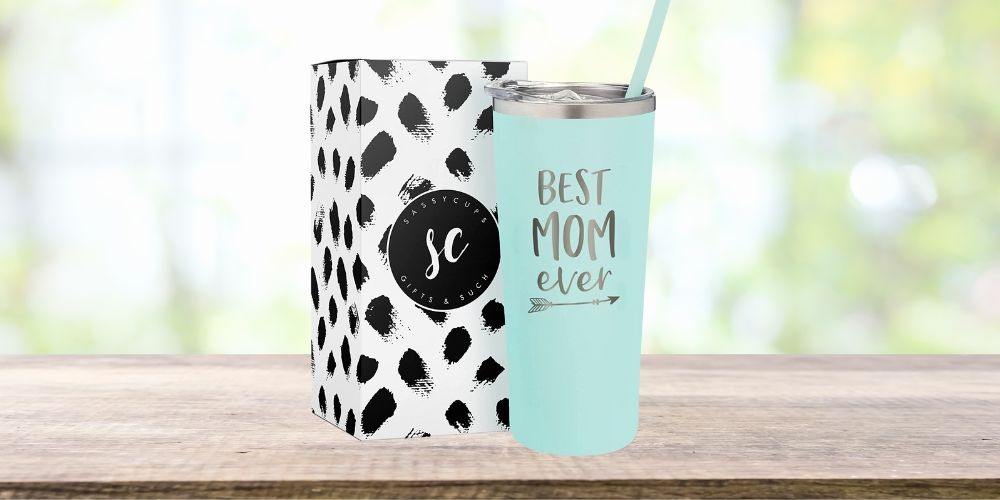 This stainless steel insulated travel tumbler with lid and straw is perfect for busy moms who want to keep their drinks hot or cold on the go. The personalized design makes it a special gift for Mother's Day, birthdays, or just because.
Foreo Luna Mini 2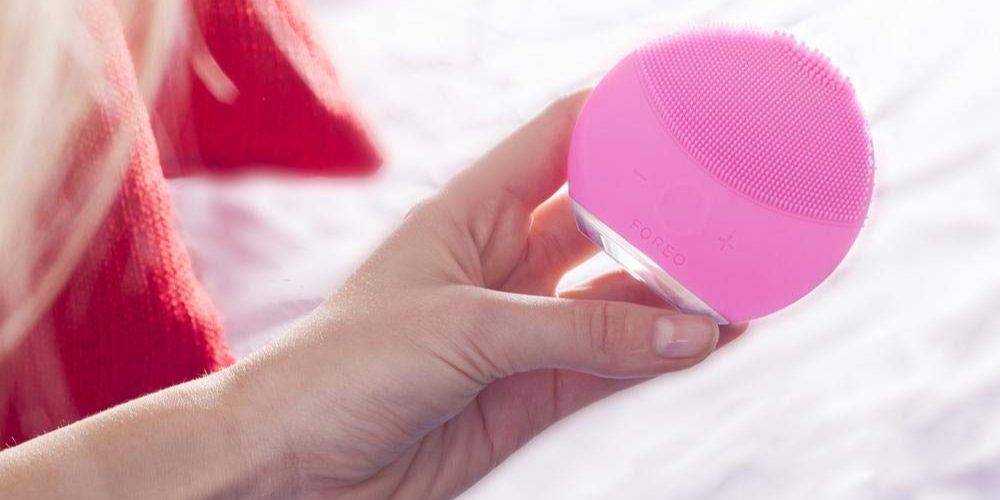 Looking for the perfect beauty gift to help your mom upgrade her skincare routine? Consider the Foreo Luna Mini 2 - an innovative facial cleansing device that uses gentle silicone bristles and T-Sonic pulsations to effectively cleanse and exfoliate the skin, leaving it glowing and refreshed. This high-tech device is a game-changer in the world of skincare, and it's perfect for beauty guru moms or regular moms who love to take care of their skin. With its compact size and long battery life, it's an ideal beauty gift for both home and travel use. Plus, with its easily recognizable triangle icon, it's a stylish addition to any bathroom counter or skincare routine.
Recipe Bamboo Board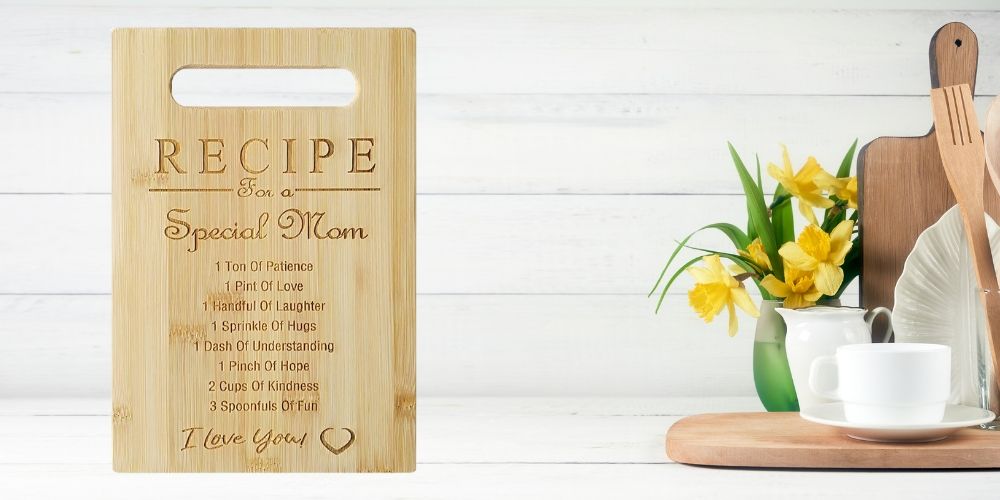 This engraved cutting board features a heartfelt recipe to remind your mom how special she is. It's a beautiful and functional addition to her kitchen that she'll treasure for years to come.
Moon Pod Chair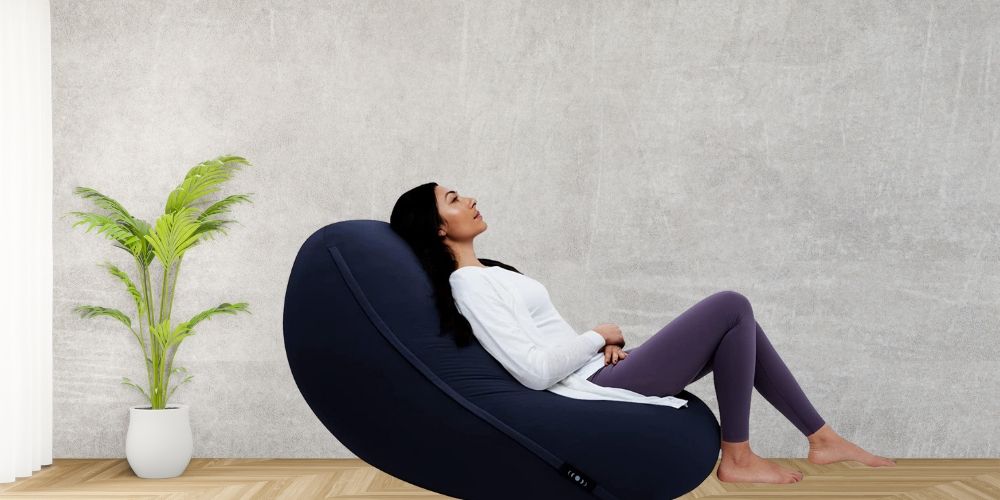 Give your mom the gift of relaxation with this innovative and ergonomic bean bag. Designed to mimic the feeling of flotation therapy, the Moon Pod provides a comfortable and supportive space for her to unwind.
Essential Oil Diffuser Bracelet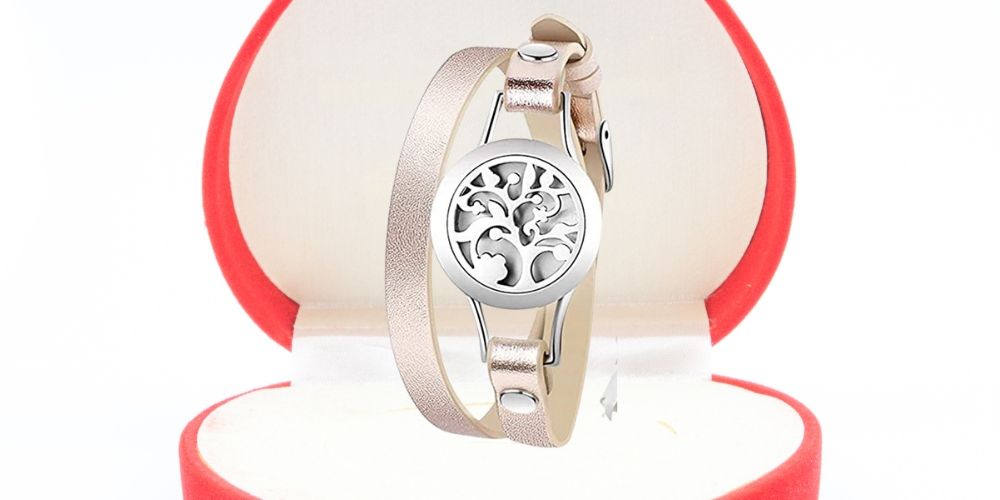 This beautiful diffuser bracelet allows your mom to enjoy her favorite essential oils on the go. The stylish design and practical functionality make it a perfect gift for any essential oil enthusiast.
RELATED ARTICLE: As you're curating your list of Mother's Day Gifts for your Super Mom, consider including a luxurious essential oil or diffuser that'll bring the soothing power of aromatherapy right into her home. Let the scents speak volumes and show her just how much she's cherished, one delightful aroma at a time.
iWalk Mini Portable Charger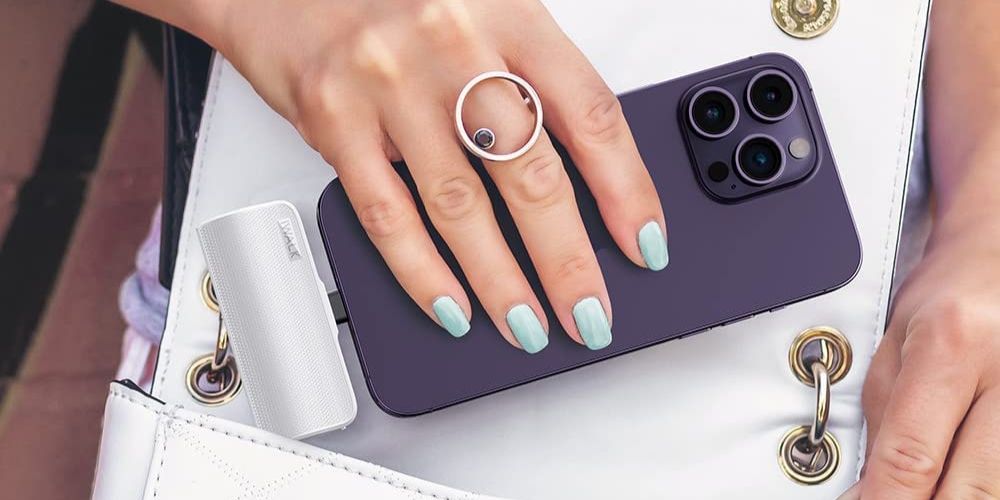 Keep your mom's devices charged with this compact and portable charger. It's perfect for busy moms who are always on the move and need a reliable power source for their phone or tablet.
Ooni Koda 12 Pizza Oven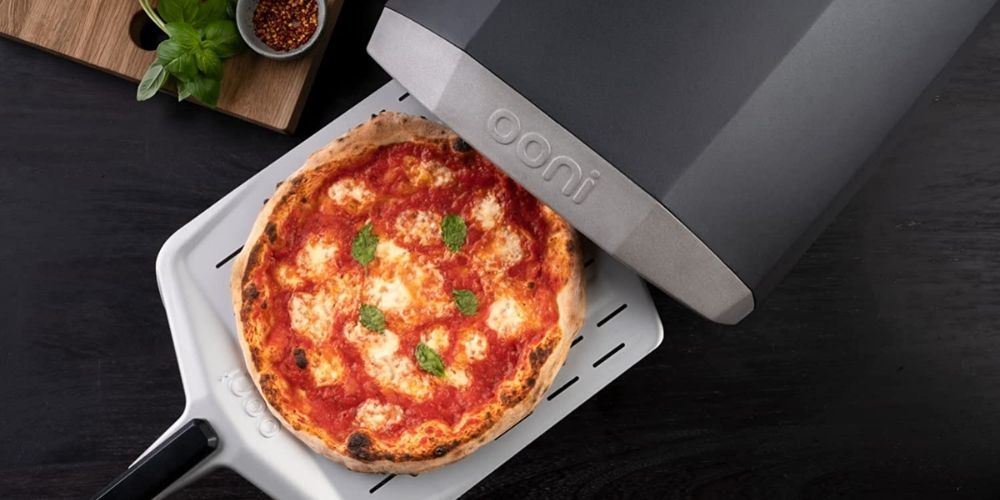 Treat your pizza-loving mom to the gift of delicious homemade pizza with this portable and easy-to-use pizza oven - a great gift that will elevate her pizza-making game! It heats up quickly and cooks pizzas to perfection in just minutes, providing a fun and practical way to indulge in her favorite food. Whether for a family gathering or a casual get-together with friends, this pizza oven is perfect for any occasion.
RELATED ARTICLE: Love pizza? Then you'll definitely want to learn more about the top outdoor ovens around. Check out this review of the Best Outdoor Pizza Ovens & get ready for some delicious pizzas!.  
Foot Bath Massager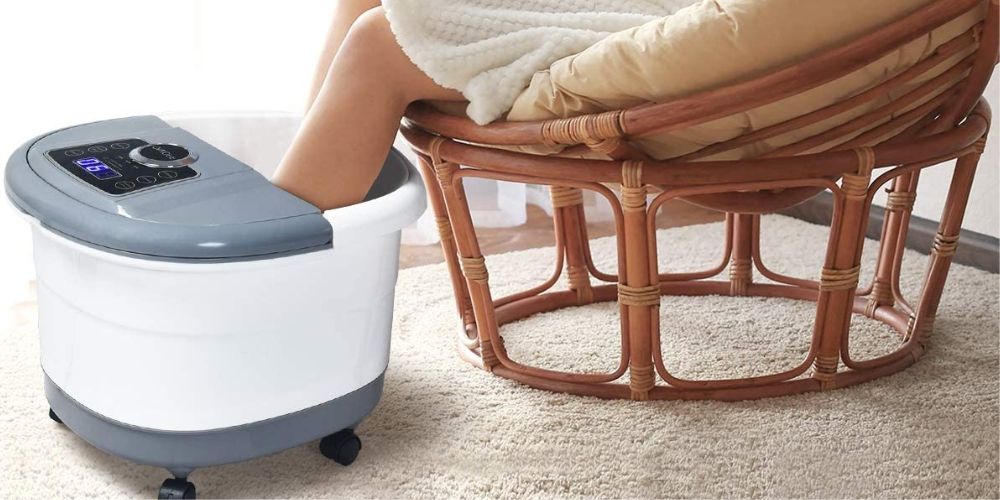 This foot bath massager features heat, bubbles, a pumice stone, a medicine box, and red light therapy. The foot soak tub comes with a remote for easy control, providing ultimate stress relief and pampering for your mom's tired feet.
Final Thoughts
Finding the perfect Mother's Day gift can be difficult, but with these great ideas, you're sure to find something she'll love. From croissant hoops and stainless steel tumblers to a pizza oven and foot bath massager, there is no shortage of gifts for Mother's Day that your mom will cherish for years to come. Whether you're looking for an elegant accessory or a practical gadget, any one of these best Mother's Day gifts is guaranteed to put a smile on her face this year!
Other Posts You May Like:
If you're seeking the perfect presents for the extraordinary moms in your life, our Unique Mother's Day Gift collection for Your Super Mom! article is a great starting point. However, why not spoil them even more by exploring our other delightful articles: 35 Mother's Day Decorations to Make Her Feel Like a Queen, 31 Heartfelt Mother's Day Gifts for Grandma,  and 25 Unique and Thoughtful Mother's Day Gifts for Daughters? With our thoughtful and stylish selections, you'll be showering all the incredible women in your life with the love and appreciation they truly deserve.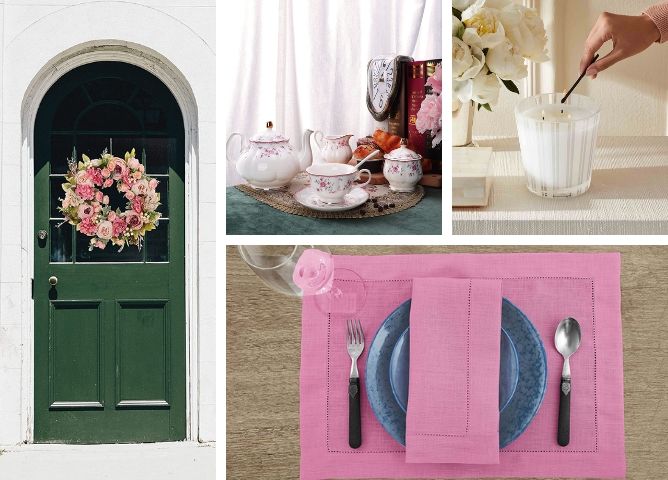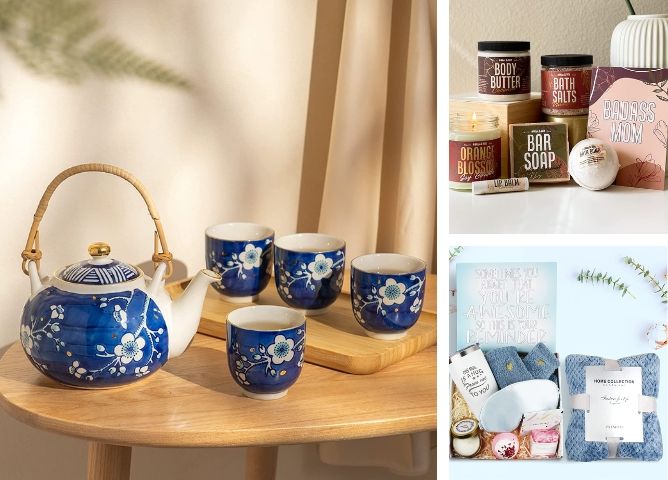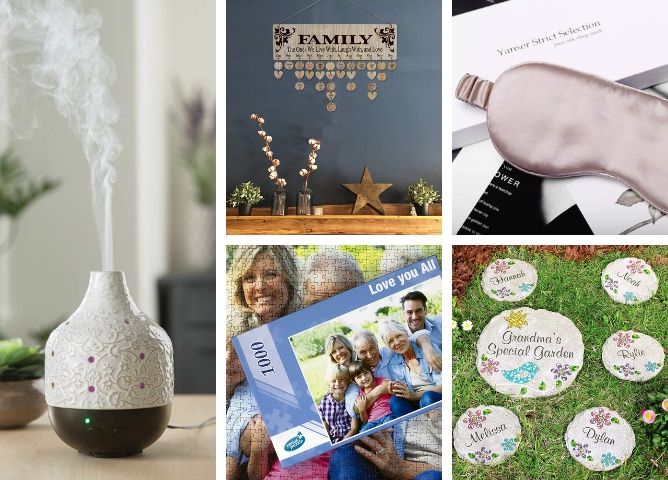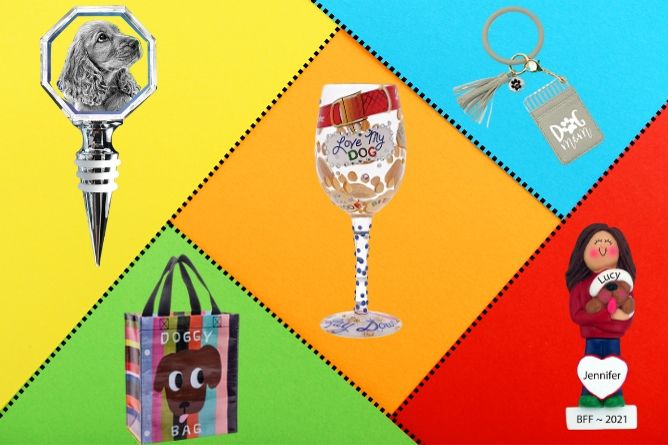 Comments