This post may contain affiliate links, please see our privacy policy for details.
Valentine's Day is right around the corner and you know what that means - it's time to start searching for the perfect gift! Whether your special someone loves exploring the outdoors, jamming out to music, or celebrating their inner child, we have all sorts of great Valentine's Day gift ideas they'll love. From thoughtful jewelry pieces to romantic food gifts, you're sure to find something special that your partner will cherish for years to come. Let us help you pick out a truly meaningful present that speaks from the heart this February 14th. Keep scrolling for thoughtful valentine's gifts for her, cute valentine's gifts for him, adventure-ready items couples can explore together, presents for music lovers, some of the most unique Valentine's Day choices around, and more - so get ready to make this Valentine's Day one they won't forget!
---
What better way to start the day than a delicious cup of coffee? Help your sweetheart get her morning buzz with an espresso machine. Whether they like cappuccinos or lattes, this machine will make sure they get their ideal drink every single time. Plus it takes up minimal counter space and is easy to use - so whether its one shot of espresso or four shots of espresso, she will be ready for the day in no time!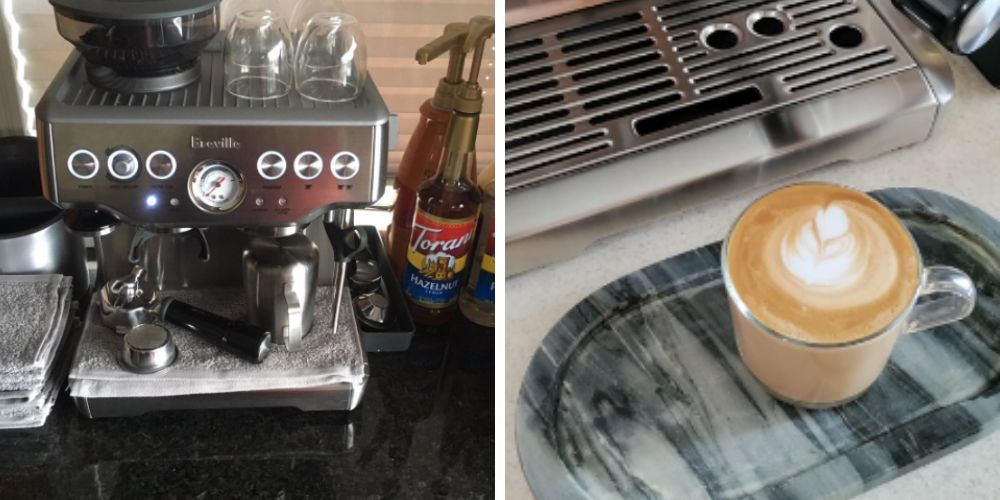 Creating the perfect romantic atmosphere for your Valentine doesn't have to be difficult. With luxury candles you can easily set the mood for an unforgettable night spent together. Whether it's floral aromas or earthy scents, these delightful fragrances will help make your special evening truly magical!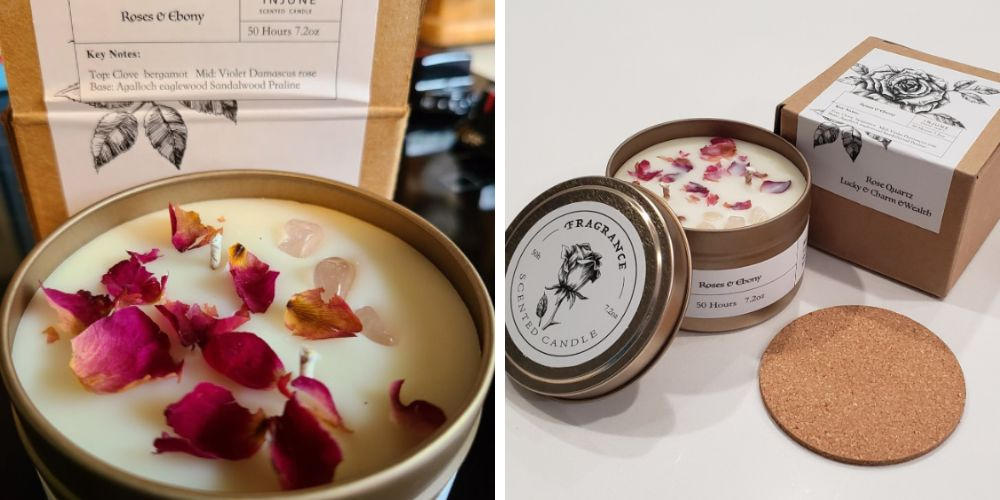 Valentine's Day is the perfect occasion to show your special someone just how deeply you care. Provide them with an absolutely stunning gift that radiates love and compassion – offer them a heart-shaped rose quartz gua this Valentine's Day. The tantalizing color of rose quartz has for centuries symbolized genuine love and emotion. And when shaped into a delightful heart, this gemstone can evoke a powerful sense of romanticism that no other traditional gift can rival.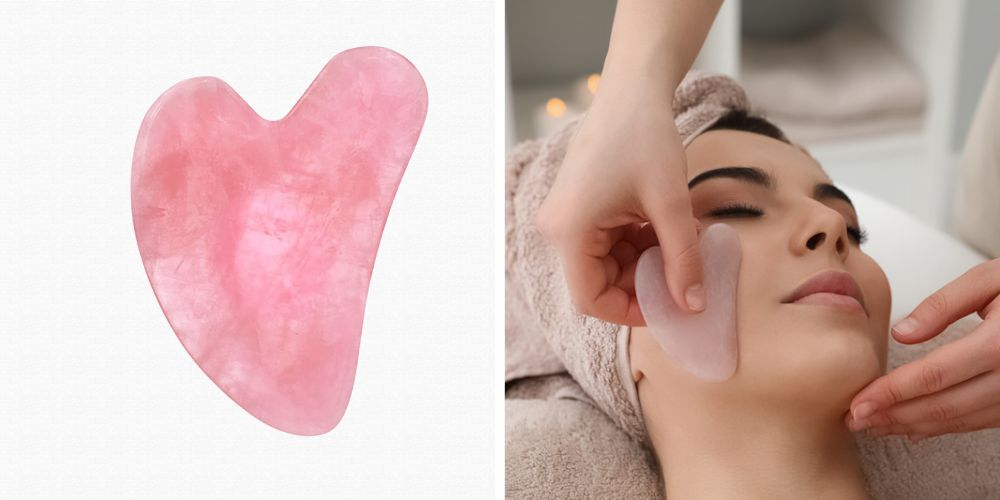 ---
Show your special man just how much you appreciate him this Valentine's Day with an exquisite timepiece that'll perfectly accessorize his look. The Michael Kors Watch is sure to bring a smile to his face – and make any watch aficionado proud!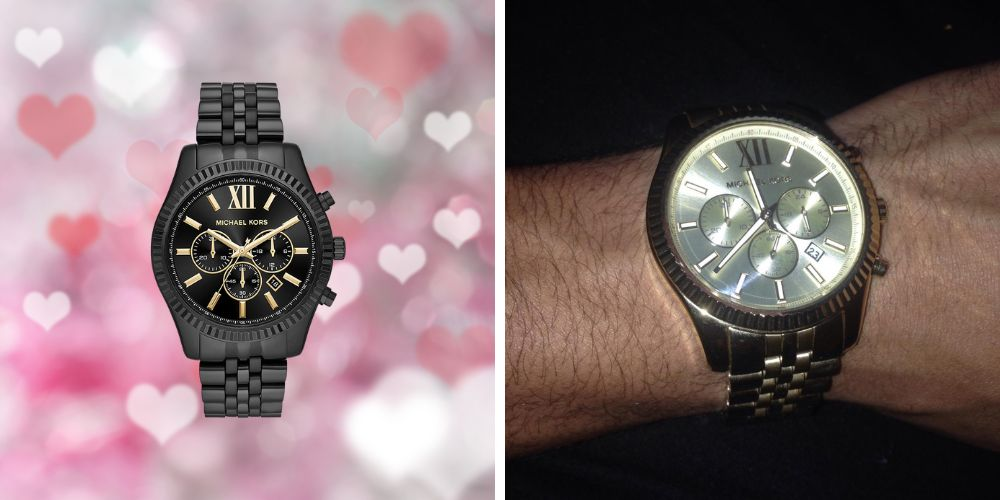 Remind him of how important he is to you with a truly unique gift – the Engraved Fountain Pen.  This stunning pen boasts a glossy black finish and gold appointments for a luxurious aesthetic, as well as an ergonomic rubber grip for added comfort. Whether taking notes in meetings, jotting down ideas, or simply signing his name, his handwriting will take on a whole new level of elegance while using this sophisticated pen!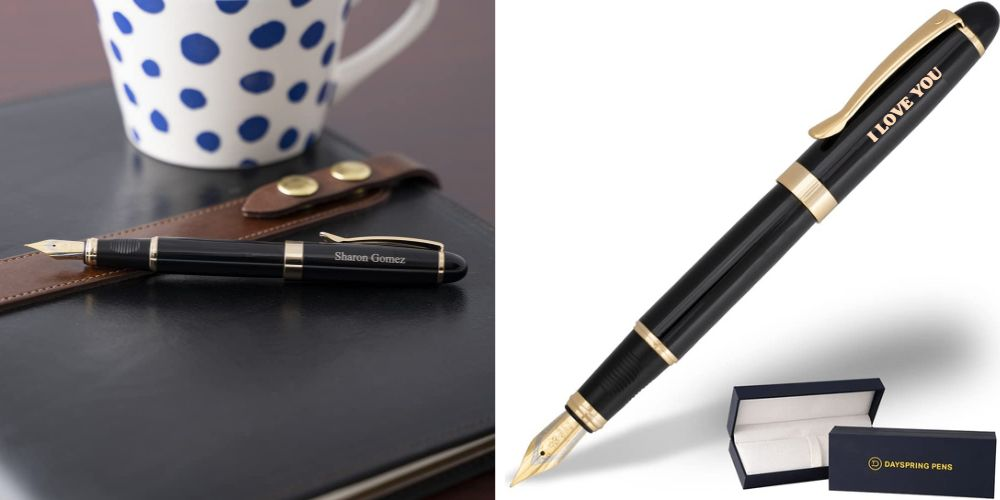 Whether you have a professional chef in the making or just a cooking enthusiast, give your favorite cook the perfect gift this Valentine's Day – the funny Cooking Apron with Pockets. Made of 100% cotton, this lightweight and comfortable apron ensures that your special one can move around freely while working in the kitchen. It also comes with a large decorative pocket on the front as well as two smaller pockets on each side – which is great for holding all their culinary tools. For added convenience, there is an adjustable neck strap paired with long ties so they can find their ideal fit no matter what size.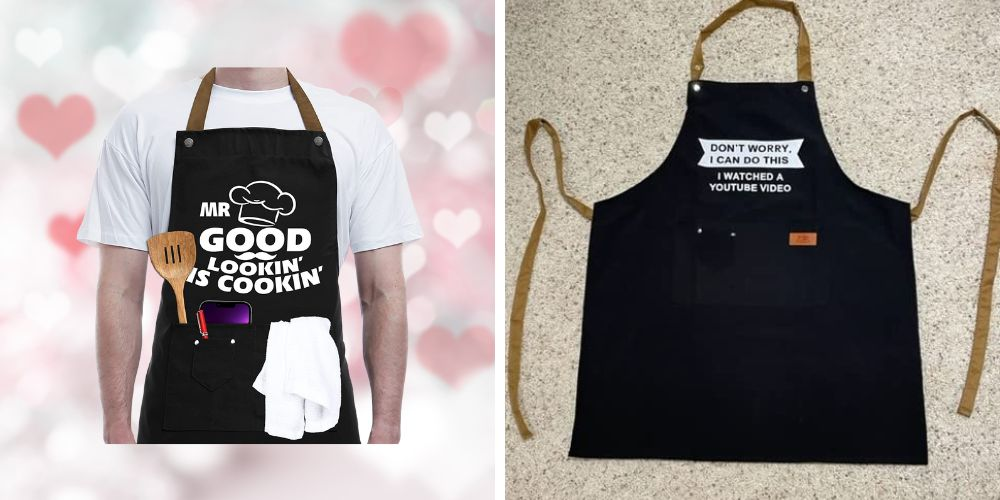 ---
If you're looking for the perfect gift for your favorite outdoor enthusiast, consider getting them the handy Food Flask and Thermal Container. This versatile thermal flask is great for adventuring in any season, as it comes equipped with advanced insulation technology that can keep drinks hot or cold over extended periods of time. Plus, its leakproof seal ensures mess-free transportation – so your beloved adventurer no longer has to worry about spills and leaks!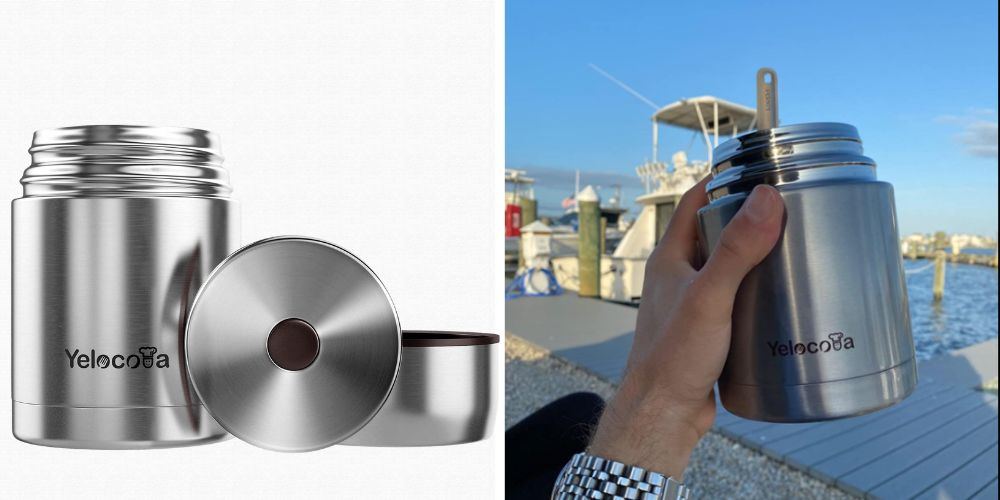 TrailBuddy Trekking Poles are an absolute must-have camping and hiking gear! These lightweight, collapsible hiking poles provide optimal balance and stability when navigating slippery surfaces or unexpected obstacles like streams or boulders. Their ergonomic design ensures maximum comfort while on the trails, and adjustable wrist straps keep them firmly in place. Plus, they come with their own carrying case – so they're easy to transport!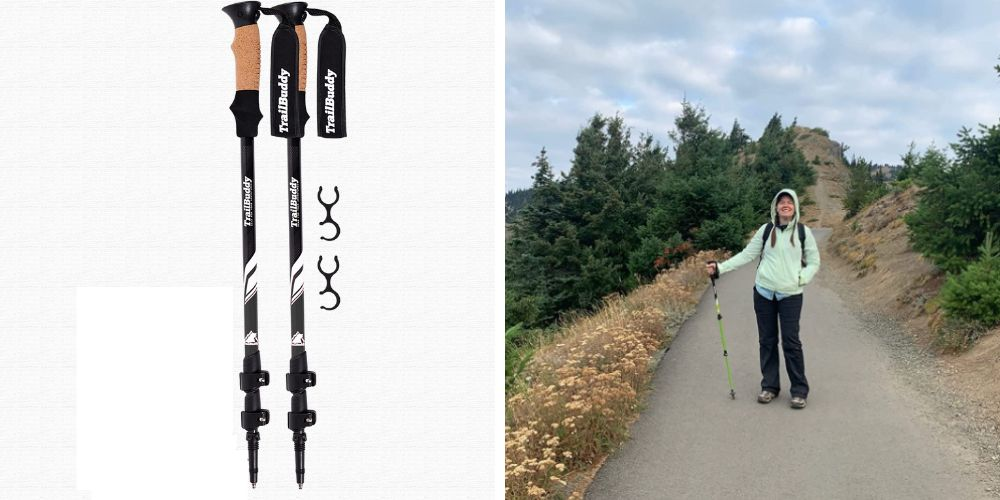 A RoverTac Multi-Tool is a must-have for any adventure lover who loves camping. This multi-tool provides versatility and convenience when it comes to repairing or dealing with unexpected problems while out in nature. It includes a variety of blades, saws, drivers, and openers all on a single handheld device. This lightweight tool makes quick repairs and tasks simple, so they don't have to worry about being slowed down by technical difficulties while camping or exploring.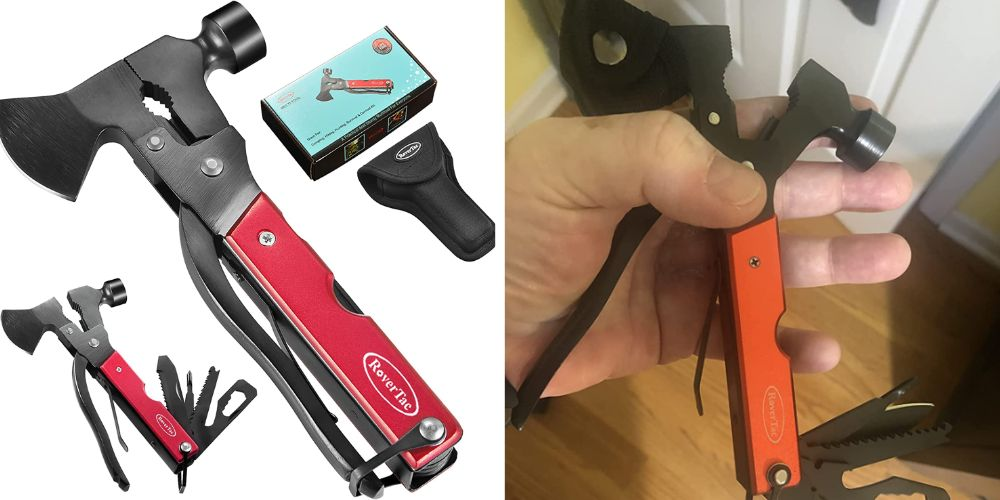 ---
If you're looking to give the perfect gift to your favorite couple this Valentine's Day, why not surprise them with the BigMouth Chicken Butt Bottle Opener. It's sure to bring a smile to both of their faces!  This funny and quirky kitchen gadget is made of all-natural stainless steel and features a 3D chicken butt design. With its unique shape, it is sure to make your loved ones chuckle as they crack open bottles with ease - no more struggling with a plain old bottle opener! Plus, this stainless steel construction ensures it's built to last, so they will be able to use it for years and always have something entertaining on hand when needed.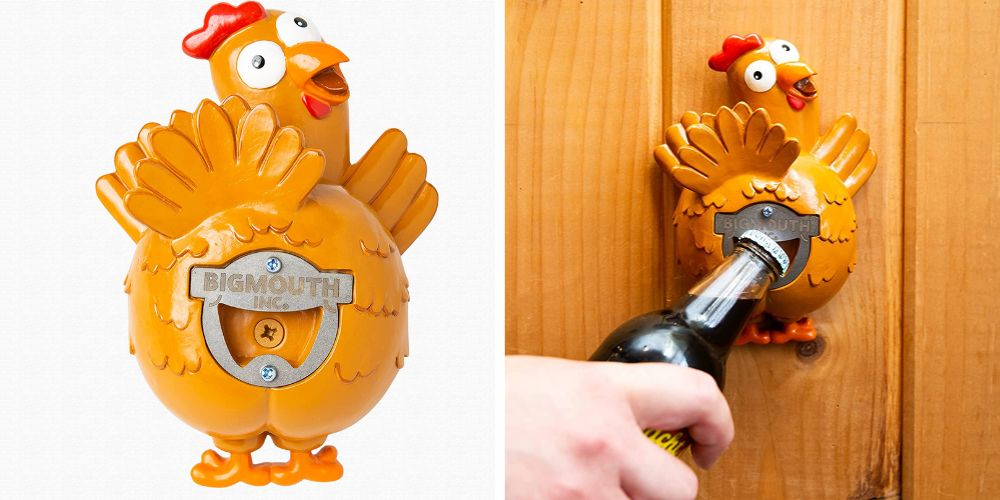 This set of Tongs features an eagle-claw-shaped design that is both eye-catching and practical. It is made from stainless steel and allows for easy gripping and serving of ice cubes, meats, vegetables, and more! Plus, its non-slip handle provides a comfortable grip so that you can hold onto it securely as you serve food or drinks at gatherings. Not only are these tongs stylish and modern, but they are also sure to bring lots of laughs to any couple who receives them as a gift. These eagle claw tongs are both functional and fun - what more could anyone want?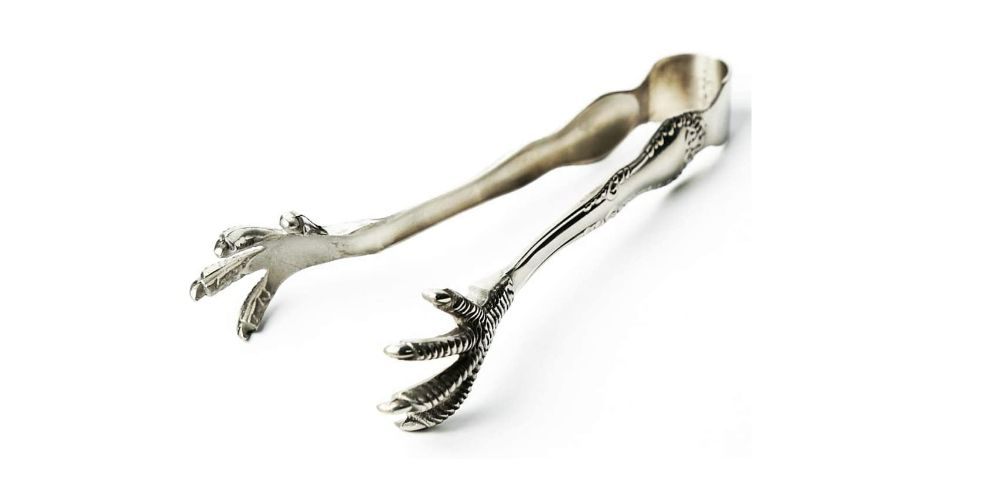 Give your significant other a funny, yet practical gift this Valentine's Day with the Soap Opera Sponge Holder. This humorous kitchen accessory is sure to make your loved one's smile as it provides them with both style and utility. The holder is made from durable stainless steel and is designed with a 3D character holding a sponge. It has a non-slip rubber base that will keep it in place when wet, meaning that sponges won't slide around or get lost in the sink. Plus, its unique shape will add some flair to any kitchen - you can impress your guests with this chic and amusing item!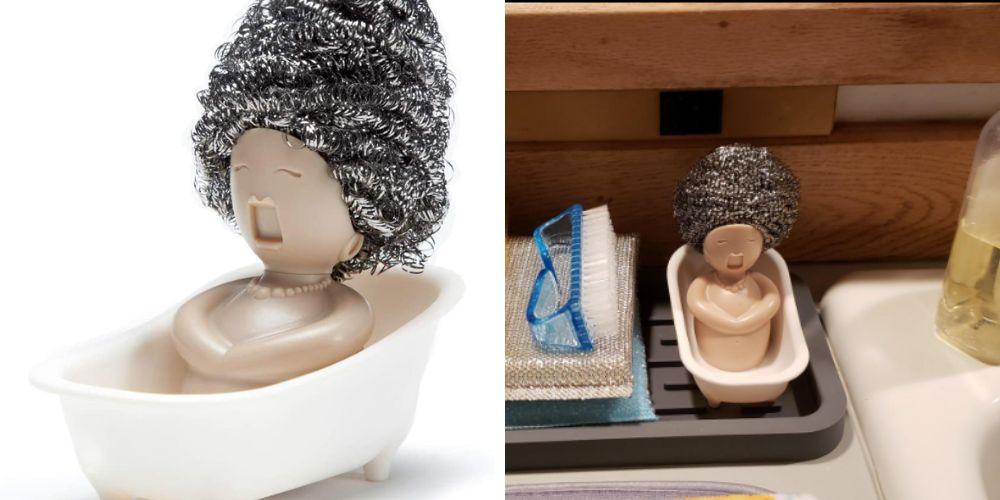 ---
This Valentine's Day, treat your special music lover to the ultimate songwriting companion: A Songwriting's Notebook. This hardcover notebook is specifically designed with music makers in mind and offers a variety of features that are sure to please any musician. Its high-quality design makes it reliable enough for everyday use, and its 150+ online lessons will keep its user learning new things for days on end. Plus, it has a guitar tab paper notebook section as well as a music journaling section, which is perfect for jotting down inspiration or creating memorable lyrics.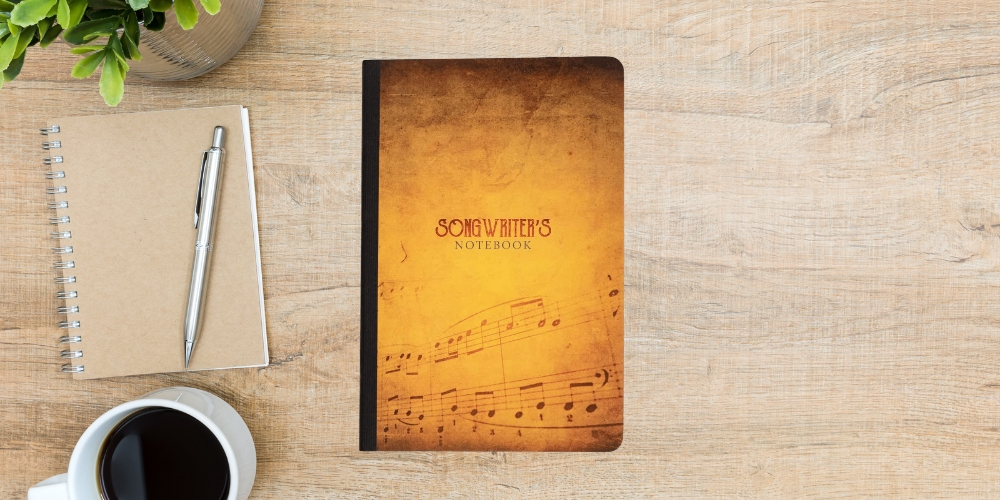 This creative set of Guitar Coffee Tea Spoons is the perfect way to surprise that special music lover in your life this Valentine's Day. Not only are these spoons cute, decorative, and eye-catching, but they are made with premium quality stainless steel for maximum durability. Each spoon is crafted with an ergonomically designed guitar shape to make stirring drinks more fun, and their food-grade 304 stainless steel makes them rust-free and safe for eating.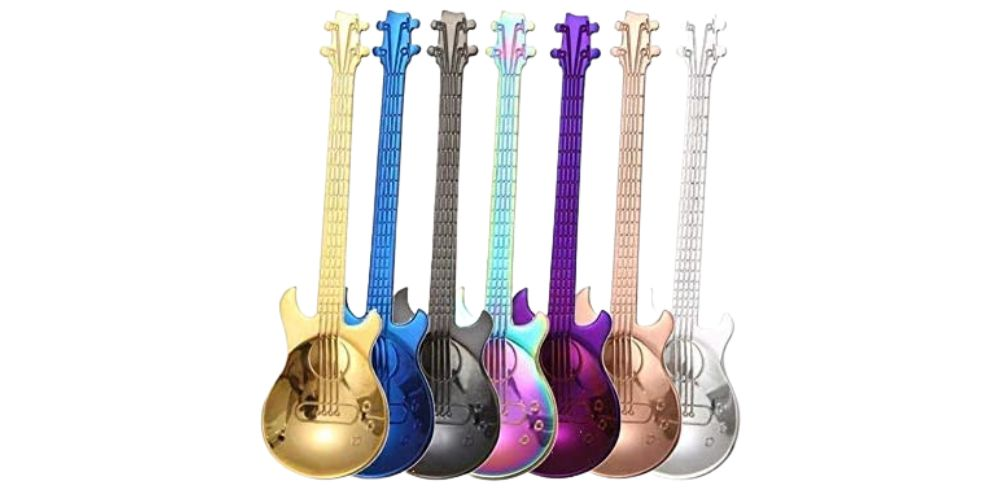 This Crossbody Cell Phone Purse with Guitar Design is the perfect way to give them something unique, stylish, and comfortable. They'll love the stylish and comfortable design of this vegan leather purse, which includes two separate straps for multiple configurations to choose from. Plus, its eye-catching guitar shape makes it an instant conversation starter whenever they use it.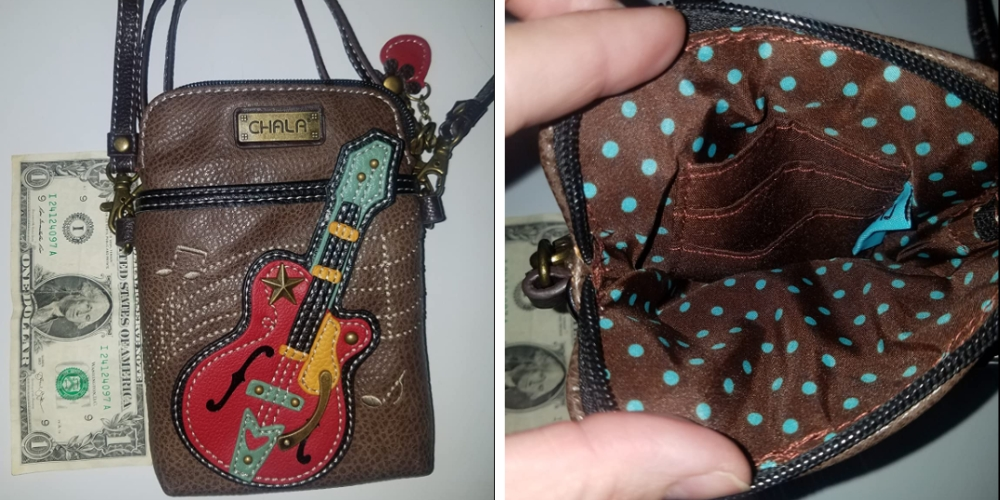 ---
This personalized Touch Lamp is perfect for your bestie's nightstand. Not only gives off a cozy glow at night but can also be used as a daily reminder of your friendship. Whether they use it as mood lighting in their bedroom or living room, this custom light fixture will brighten up any corner of their home. So make sure to give your best friend the perfect gift this Valentine's Day - get them one of these unique and thoughtful lamps today!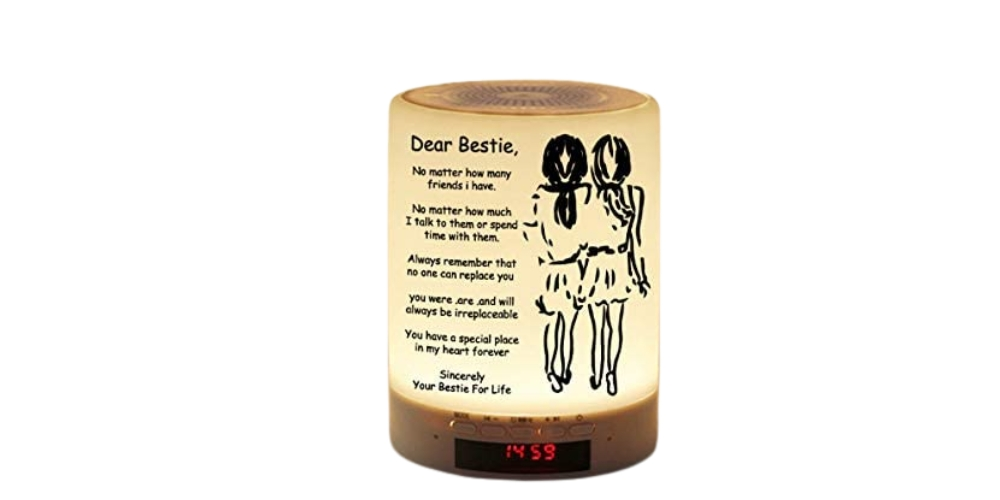 Valentine's Day is the perfect opportunity to show your BFF some love - and this Lego Flower Bouquet will do just that! It might take a little bit of time to assemble all the bricks, but trust us it'll be worth it. When done, your bestie won't believe their eyes at how realistic-looking these blooms are – plus visitors who come by for an impromptu chat will be amazed at such creative gift-giving!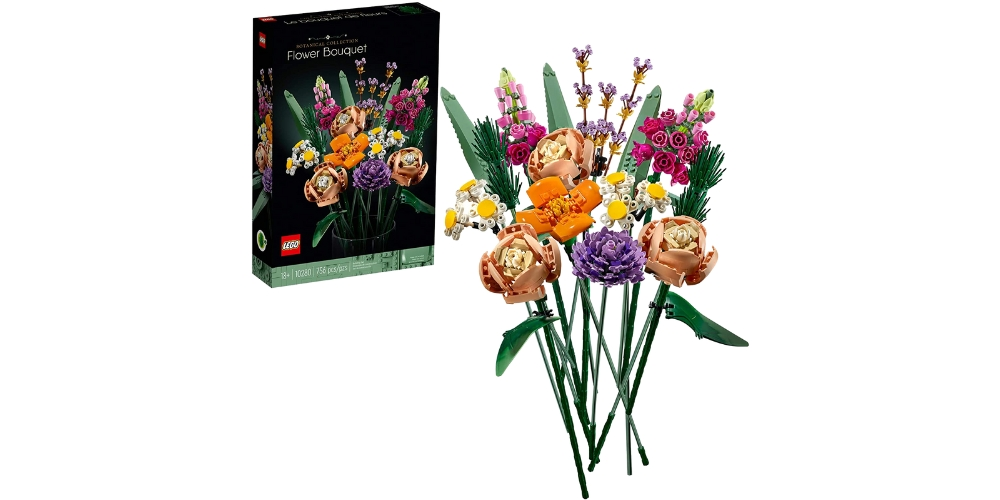 Surprise them with these adorably Animal Shaped Tea Infusers, and every cup of tea will be filled with love! This set comes with a playful assortment of shapes and sizes to choose from, including cats, panda bears, rabbits, and more. Plus they are easy to use - just put the chosen animal into your mug or teacup, fill it up with hot water, let it sit for 3-5 minutes, and then enjoy the perfect cup of tea.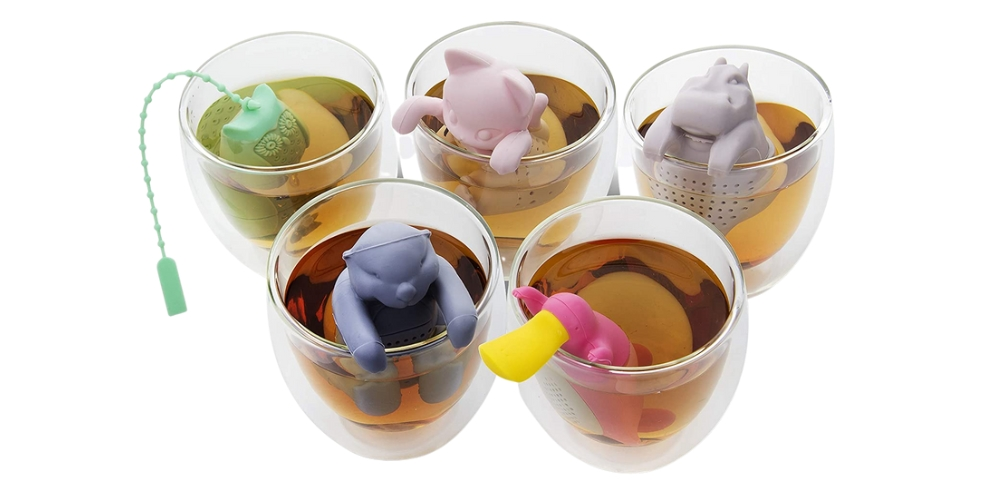 ---
Make your fitness enthusiast's sweetheart heart pump with a unique Dumbbell that will both break and build a sweat! This convenient tool is perfect for anyone who embraces an active lifestyle and loves to break a sweat. They can use it for all kinds of exercises, from strength training to cardio, HIIT, and beyond – no matter what the workout of the day is.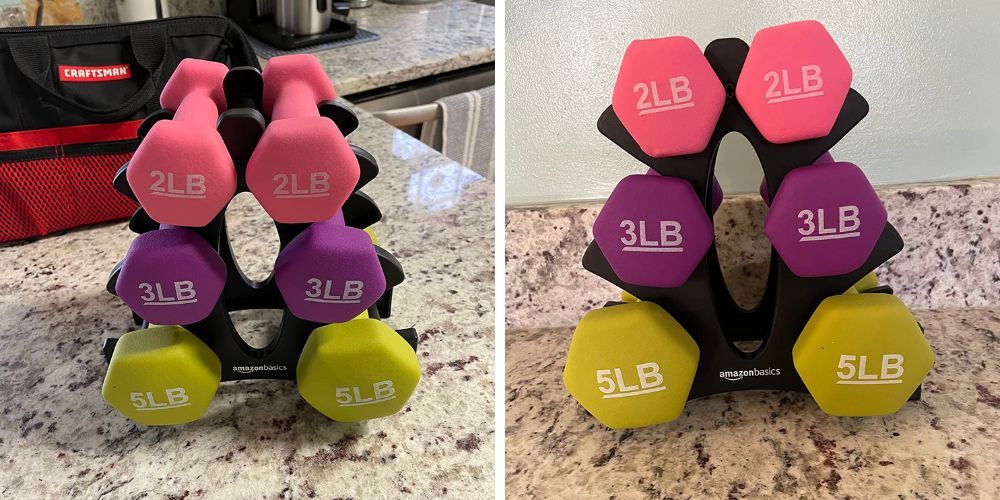 Surprise that special someone in your life who loves sports with a Smart Watch designed to track their vitals when they're playing or practicing. This wearable tech will make sure that your sports enthusiast has all the information needed to stay one step ahead of the competition - from heart rate and oxygen saturation levels to exercise intensity and more.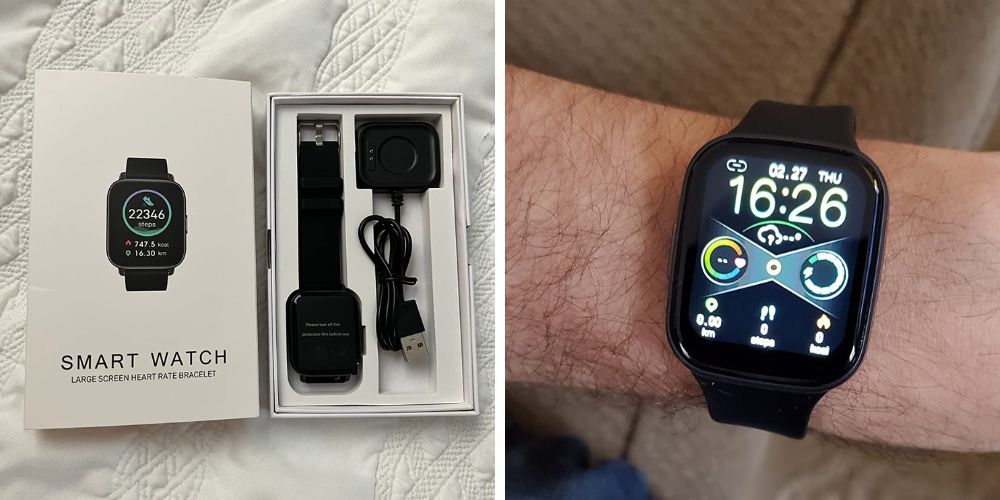 Put a playful spin on your Valentine's Day gift this year with these silly Sports Socks! From lifting bars to fishing rods and baseball bats to chess boards, you'll find all kinds of designs that will show off their love of athletics while also making them laugh out loud.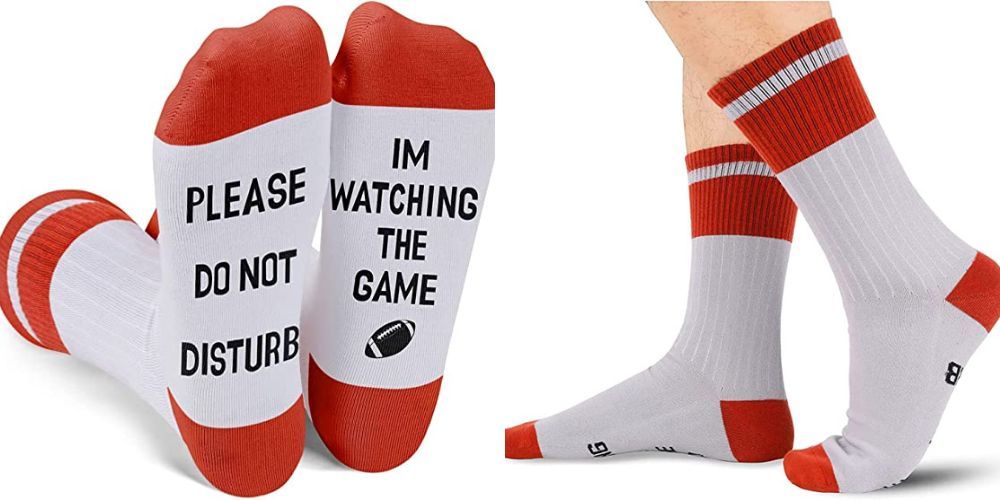 ---
Is it even possible to outdo Cupid this Valentine's Day? Yes! Gift your little one with a set of Bluey Figures and become their favorite superhero. We all know that kids love the show, and now they can bring their favorite characters to life.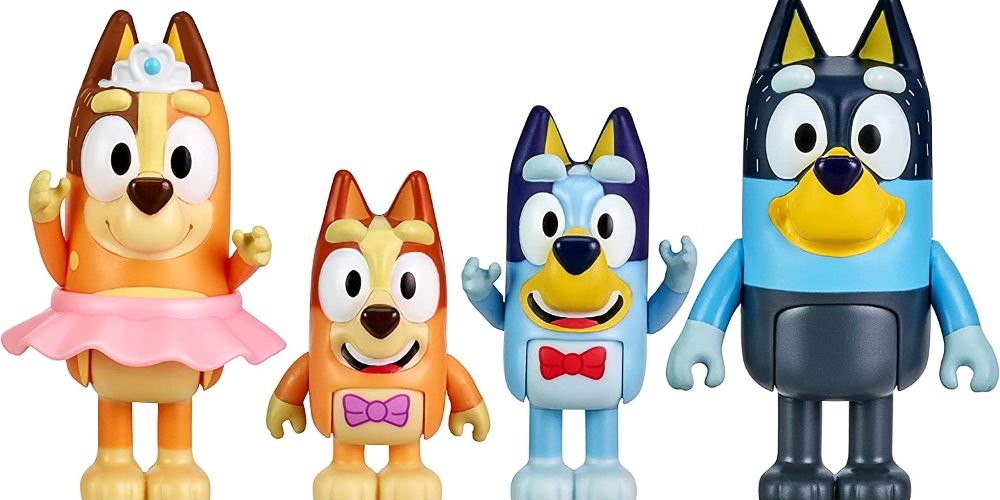 Who doesn't love rocking a pair of Heart-Shaped Sunglasses? Perfect for any occasion, these shades are sure to be a hit - whether it's Valentine's Day or just another Saturday. They'll add some extra sparkle and pizzazz to any outfit with their unique heart-shaped silhouette, so your princess can express her love for fashion in style.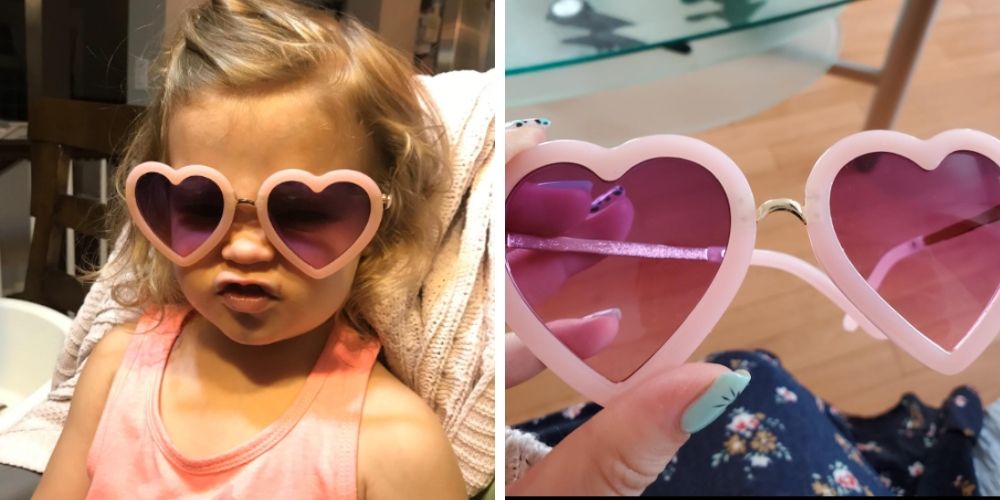 Let your mini-artists explore their creativity and capture life's most precious moments with this vibrant, high-quality Toy Camera. Perfect for budding photographers, this vibrant and high-quality camera will ignite their imaginations. They'll get to explore their skills and capture life's most precious moments in an interactive way - so who knows what masterpieces they might create!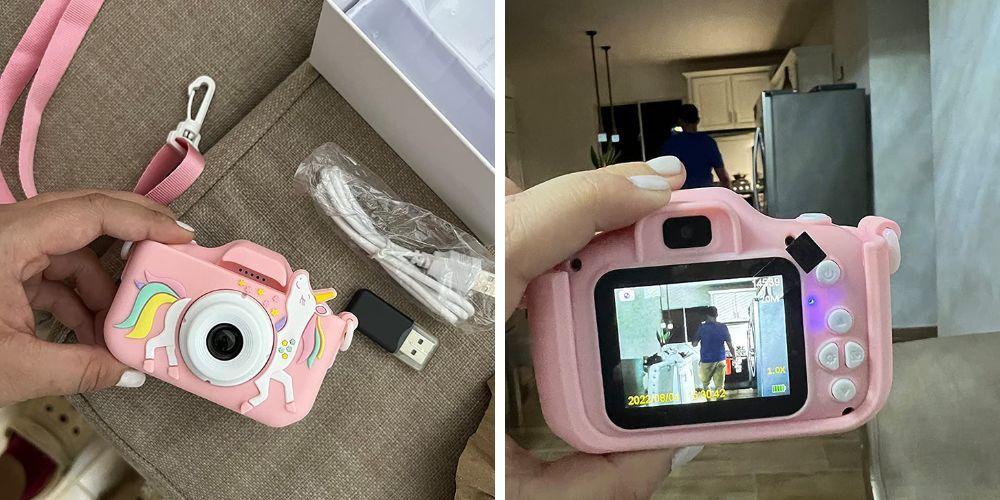 ---
Celebrate in style with Champagne Gummy Bears! This unique and delicious blend of champagne-infused gummies will make for a memorable V-day feast. Each bear is made with real champagne, which imparts a subtle yet delightful flavor, balanced perfectly by the sweetness of gummy candy.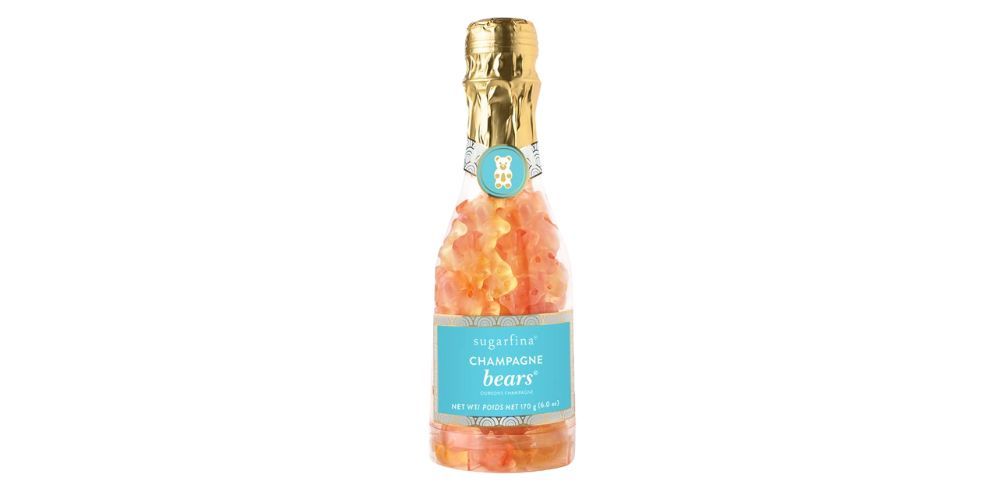 Take your breakfast game to the next level with this Heart Shaped Mini Waffle Maker Machine! It's the perfect gift for a romantic anniversary breakfast or snuggly brunch. And best of all, it's super easy and fast to use - so you can make perfectly cooked mini-heart waffles in no time!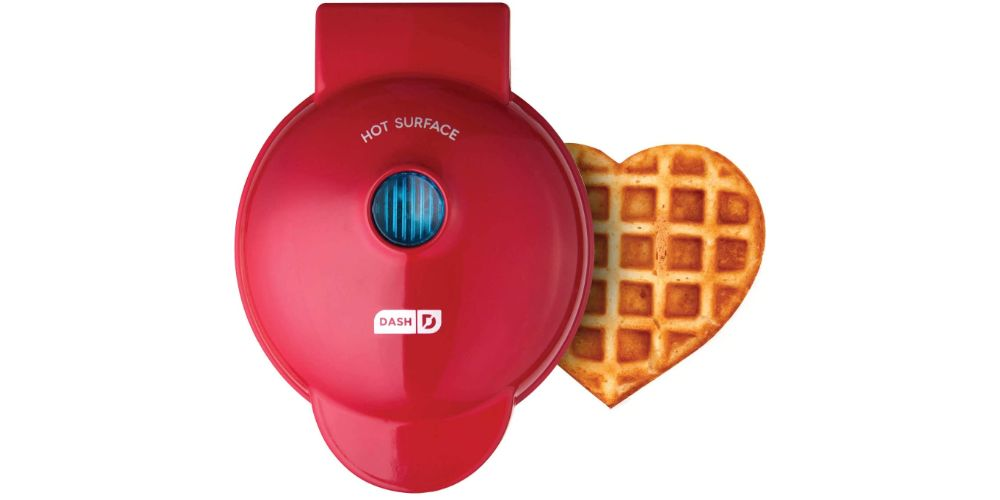 Show your special someone how much you care with a two-pack of Wooden Heart Shaped Serving Spoons. A two-pack of these beautiful and practical spoons will be sure to make your special someone feel extra special. Not only are they stunning to look at - but they are also incredibly durable too. Made from dossier wood, these spatulas won't crack, chip, or split and are BPA-free and non-toxic. Plus - they come with a no-crack finish so you can relax knowing that your gift will last for years.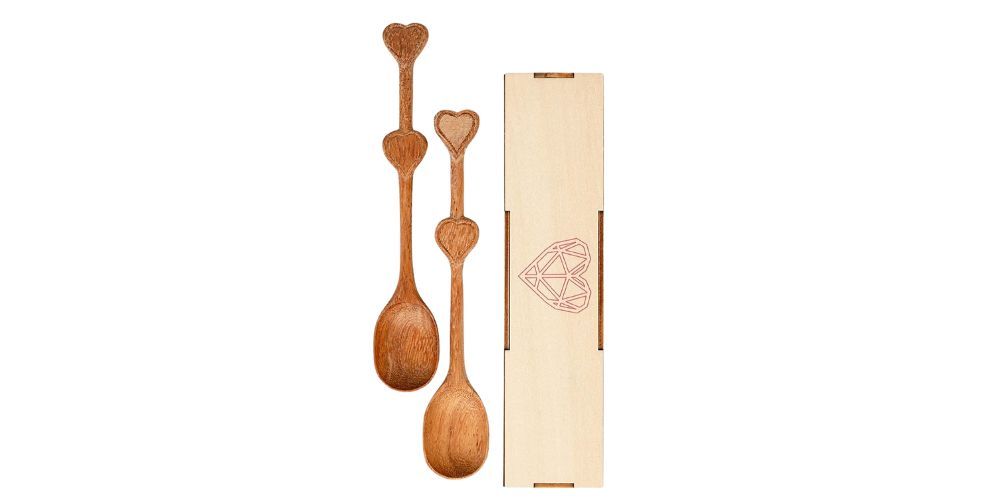 ---
Add charm to your living space this Valentine's Day with the Bear Figurines Table Top Decor. This set of four mini bear figurines captures the feeling of love and affection perfectly, with each one featuring a distinct design.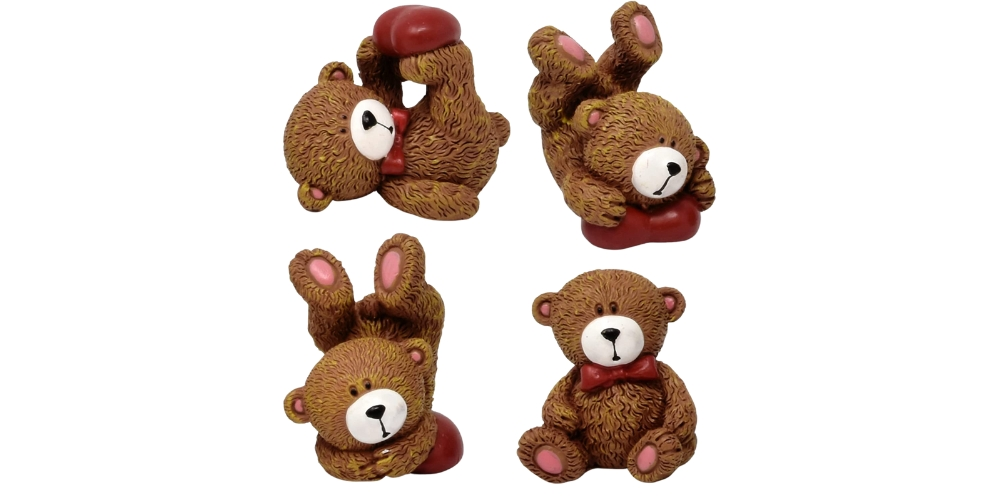 This beautiful Rainbow Artificial Rose Flower is coated with a dazzling holographic coating that reflects light in different directions and creates an intense iridescent effect. Meanwhile, the gold foil stem will add elegance and charm to this unforgettable gift - one that no other gift can match. What makes this rose even more unique is that it's made from composite plastic so you don't have to worry about it withering or fading away anytime soon! It'll be the perfect reminder of your love for many years to come!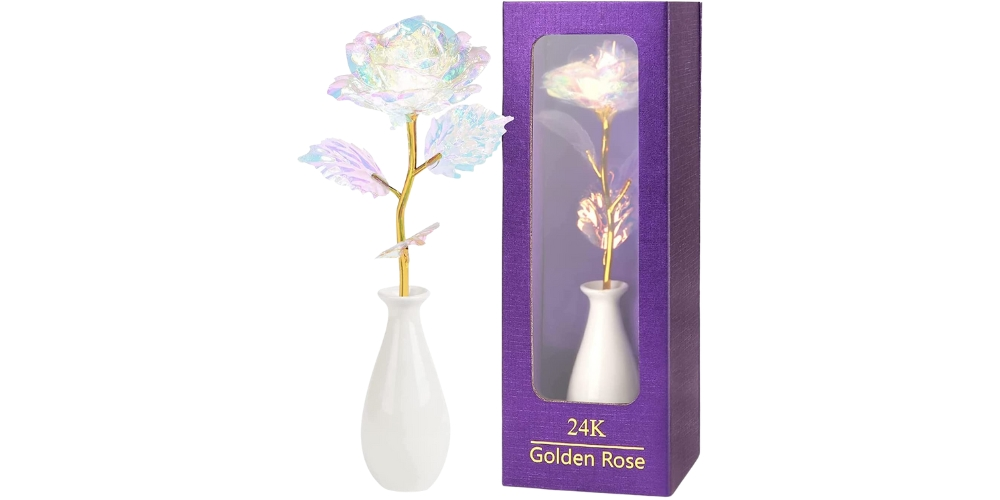 Give your Valentine the gift of relaxed muscles and deep, soothing relief with this Neck and Shoulder Massager! This innovative massaging tool is equipped with both heat and kneading technology that targets neck stiffness, shoulder tension, backaches, and other muscular pains. Plus, it has three intensity levels for a customizable massage experience! What's even better is that this device can be easily transported wherever you need it - just plug in the device and store it away in the accompanying easy-to-carry case. If your special someone needs relaxation this Valentine's Day, then this thoughtful gift will be just perfect!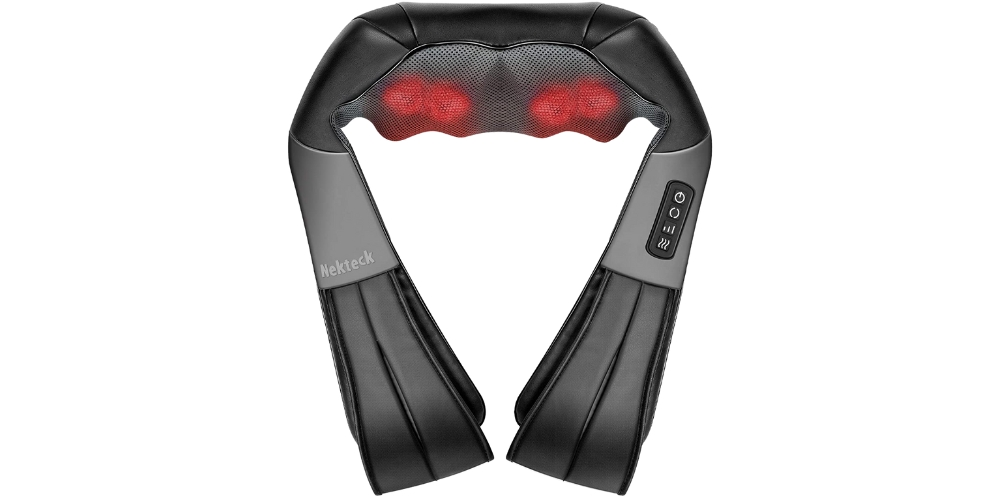 ---
The Cat-Lid Ceramic Mug is the purr-fect gift for any pet parent. Unlike your typical cup, this exquisite mug comes with a unique kitty lid and paw spoon along with a fish tea infuser and cute cat coaster. Your friend will love starting their mornings off with this cheery mug that can also be used for their favorite tea or hot chocolate!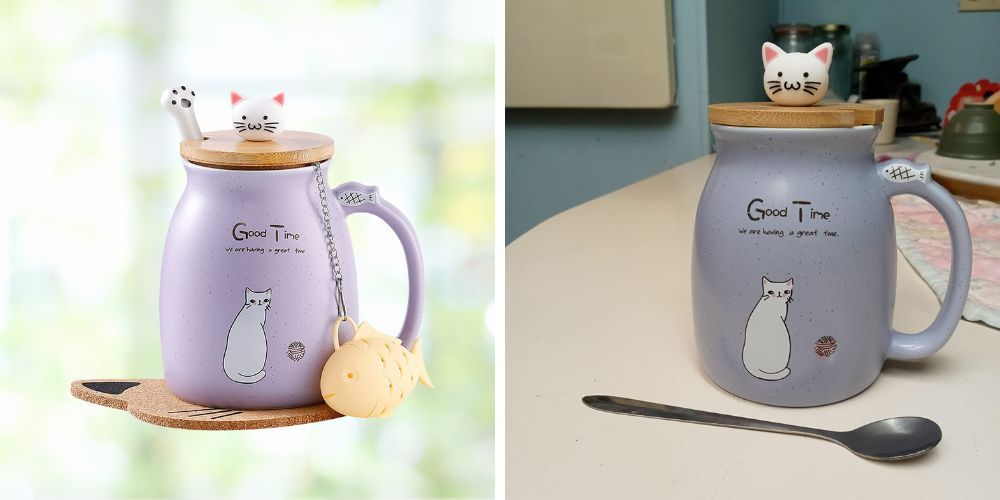 Cat parents, if you're looking for a gift that your feline friend can truly enjoy this Valentine's Day, then look no further than Marchul Bowls! These bowls are designed to be the perfect place to store your cat's food and water. Plus, each bowl comes with an innovative tilt and comfortable 7cm raised stand design, allowing your pet to dine in style without putting too much strain on their cervical vertebrae. Not only is this ergonomically designed bowl perfect for cats, but it also looks great in any home decor.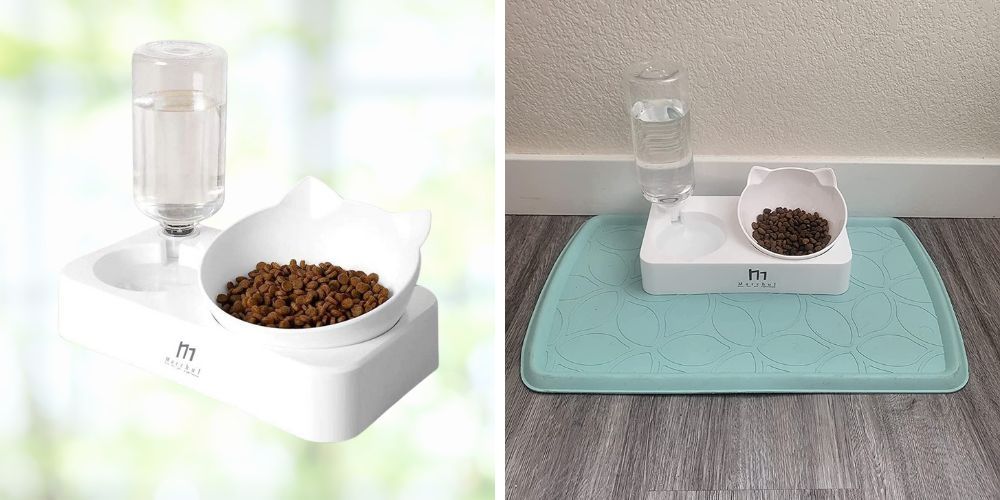 Help your cat person friends get the best sleep possible with this Luxurious Cat Eye Mask! This soft eye mask is designed to keep out light and provide some much-needed rest. It features a comfortable elastic silk strap that fits securely around the head without feeling too tight or uncomfortable. Plus, its velvety-smooth surface makes it a pleasure to wear - no matter how long the sleepover might be!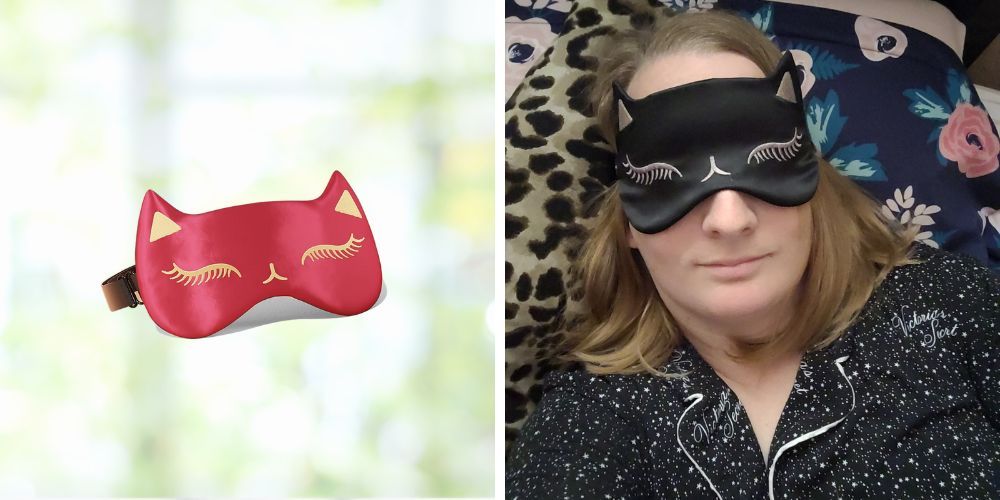 ---
Sweep your special someone off their feet this Valentine's Day with a Cubic Zirconia Ring! This exquisite piece of jewelry features beautifully sparkling gems set on a delicate rose gold plated band. With its classic yet modern style, this timeless ring will impress all year round.  Perfect for any occasion and any style of wardrobe. Whether your significant other prefers something subtle or an eye-catching statement piece, this Cubic Zirconia ring is the ideal choice for any woman who loves to make a fashion statement. Plus, since it's made from sterling silver and plated in rose gold, it won't turn green after a few wears!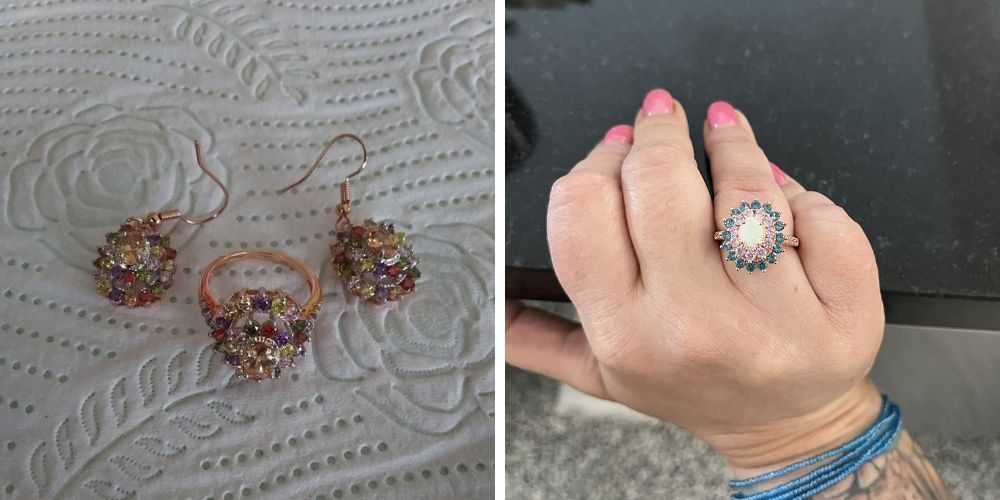 These Pearl Hoop Earrings are the perfect gift – crafted from sterling silver, these earrings feature a graceful and stylish hoop that dangles down your earlobe. Perfect for any occasion - from sophisticated evenings to casual lunches - they're sure to make her feel extra special this holiday season.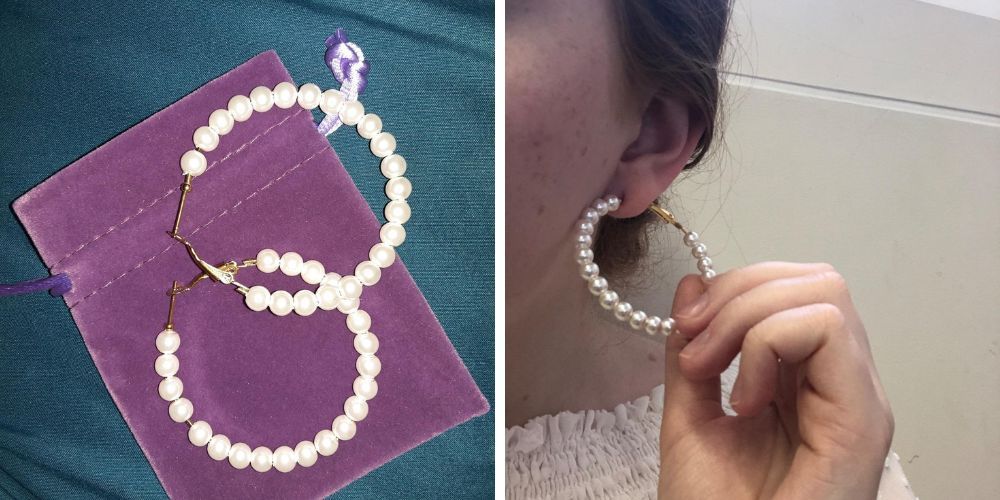 This beautiful Cubic Zirconia Classic Bracelet is crafted from sterling silver and adorned with stunning cubic crystals that shimmer and sparkle in the light. Perfect for any occasion - from an evening out at dinner to everyday wear - it makes for an elegant, timeless piece of jewelry that can be enjoyed all year round.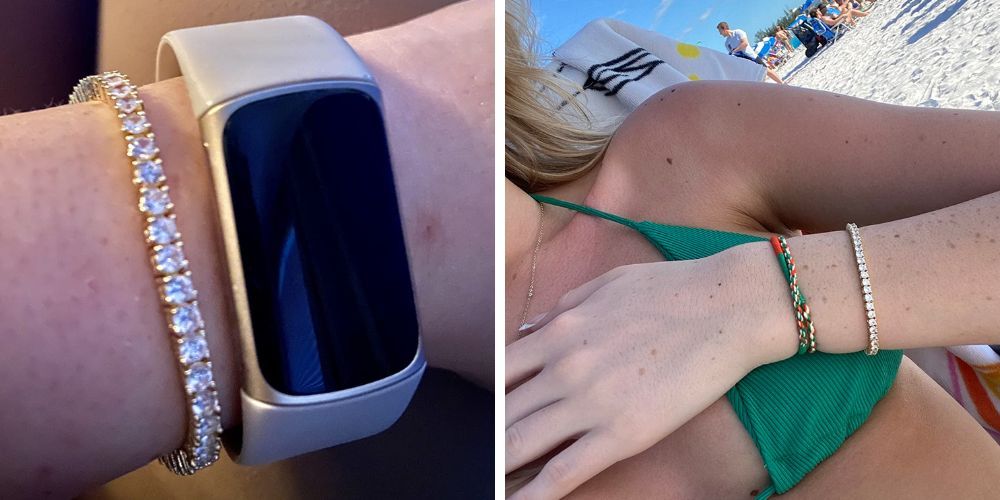 Final Thoughts
Valentine's Day is a time to show your special someone how much you care. Whether it's with an animal-inspired gift, jewelry item, or something else entirely, there are so many ways to make this holiday season memorable for them. We hope that our list of Valentine's Day gifts has given you plenty of ideas on what to get your loved one and we wish you both the best this February 14th! No matter which presents they end up receiving from you, we know it will be a day full of love and appreciation – just like every other day should be!
Comments