This post may contain affiliate links, please see our privacy policy for details.
The holidays are a great time to show your loved ones how much you care by getting them something special.
Instead of going for the same old traditional gifts, why not try something a little different this year? If you're looking for something weird but awesome, this article has got you covered.
Here we have 17 different holiday gifts that may seem a bit strange at first, but will definitely make an impression when unwrapped.
1. If you're looking for a weird but awesome holiday gift that will bring an incredible amount of fun and creativity to your child's playtime, then look no further than the Hand Puppet! Your little ones (or you!) will love this lovable and quirky squirrel finger puppet. It's perfect for teaching children about animals while building their motor skills as they shape them into different poses. Not only that, but its soft material makes it comfortable to wear and easy to manipulate.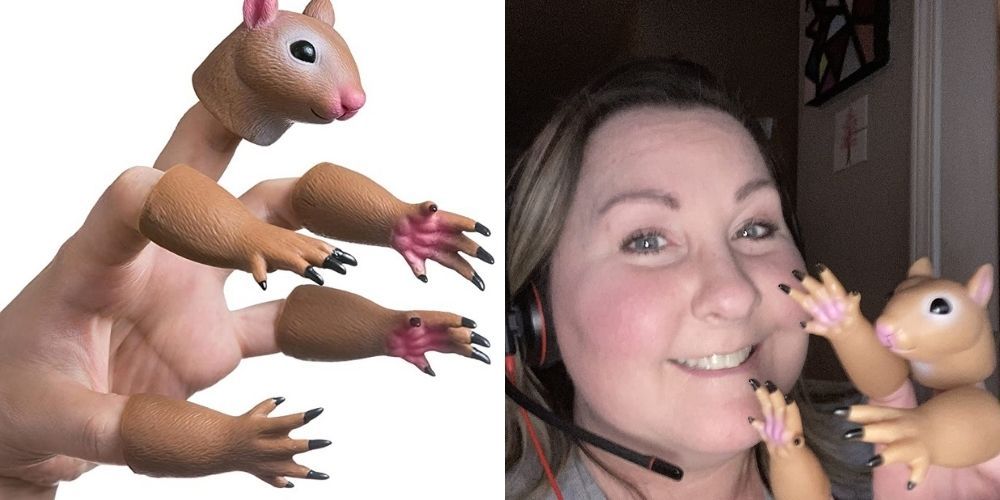 5-Star Review: "Very cute and funny. A birthday gift for 11 yr old but he wasn't impressed due to more interest in video games. 6 yr old brother and 3 yr old sister loved it, but soon enough they lost some of the hands." – Roxys Point
2. If you're looking for a unique and eye-catching way to bring some extra flair to your outdoor space, then look no further than Garden Decor Statues. These Banana Duck Garden Gnomes will make a truly unique addition to your front porch, patio, lawn, or yard - perfect for creating an inviting atmosphere.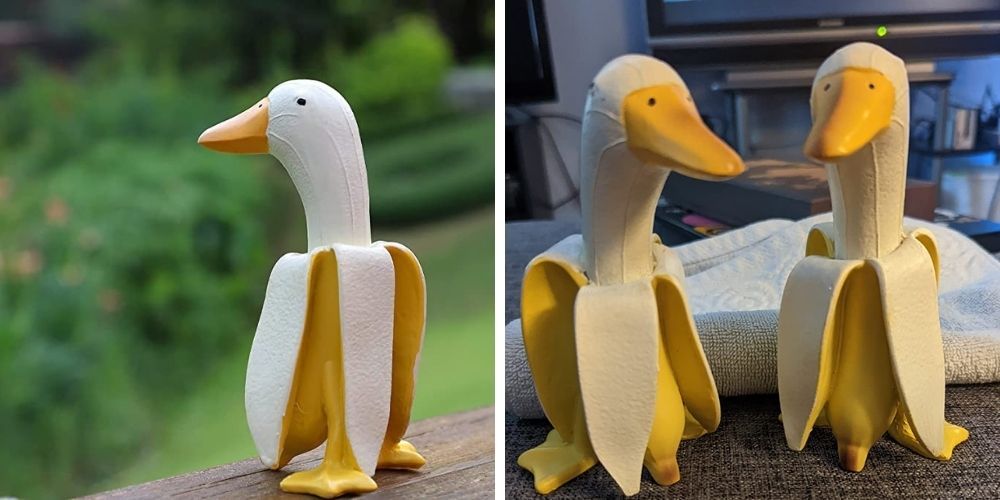 5-Star Review: "Gave this to my brother for Christmas last year. It brings me joy to see this crazy thing out in his yard. Very unique and funny gift. Will make them say "what the heck did you get me??"" – Nicholas
3. Are you worried about how to talk to your cat about the dangers in the world that threaten their nine lives? With How to Talk to Your Cat About Gun Safety, you can provide a valuable guide for them. This resource is designed to help pet owners protect their cats from risks such as gun violence, substance abuse, and satanic cults.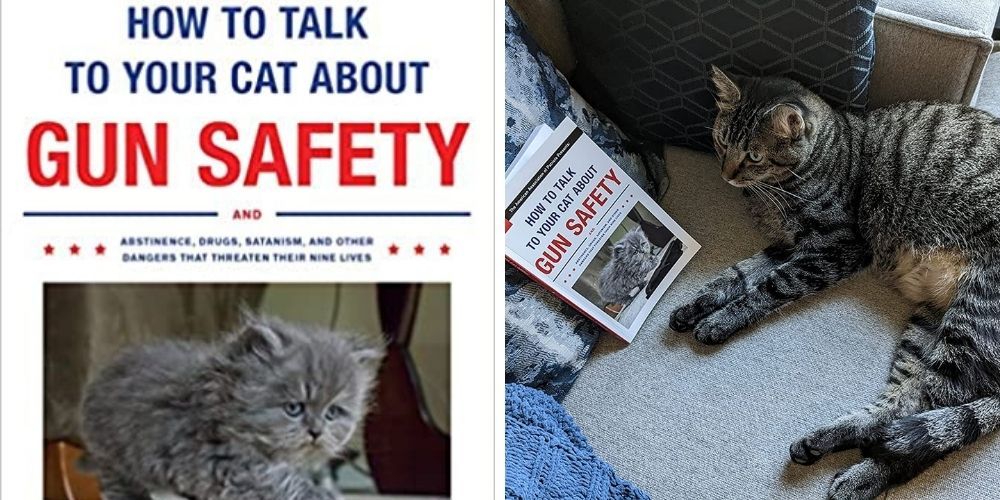 5-Star Review: "I have to admit I am a bit of a reluctant cat owner. However, I've realized that I can't put off some of these conversations any longer. This book really helped give me the tools I needed in order to have the hard conversations with my cat. The chapters on abstinence, while a little uncomfortable, or particularly cogent to our cat's experience. This book has literally saved my relationship with my cat and I cannot recommend it enough. This morning I found him reading it when I woke up and it brought tears to my eyes. Thank you so much to the author and everyone who helped create this book, you are doing God's work." – Michael Tallino
4. Weird but awesome holiday gifts come in all shapes and sizes! This season, surprise your family and friends with a fun, funny and stylish Bread Shape Pillow. Perfect for the Francophile in your life - or anyone who loves to bring a little bit of France into their home - this decorative pillow is sure to be a hit. This soft lumbar baguette back cushion is the perfect plush stuffed toy for adding some European flair to any room in your house. Not only does it look great, but it's incredibly comfortable too! The plush material offers superior support for long hours of lounging, making it ideal for those who like to relax or watch movies on the couch.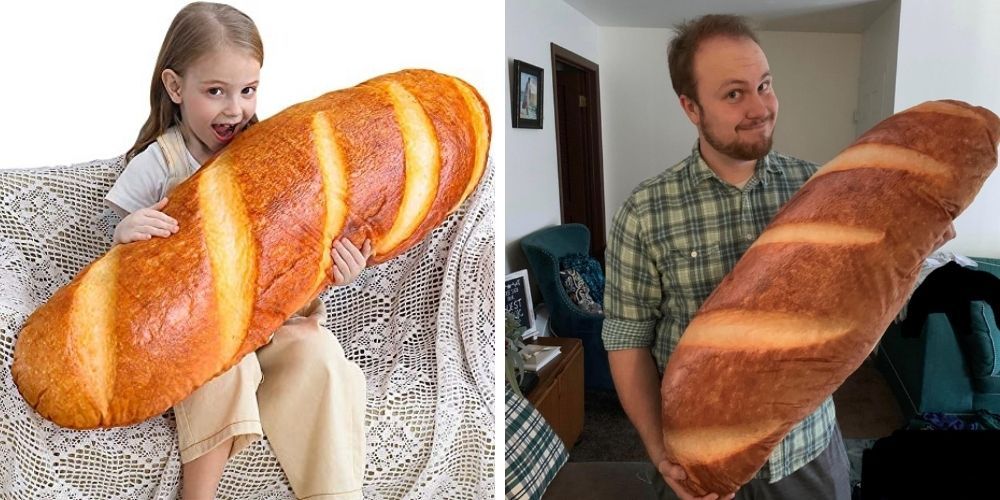 5-Star Review: "Got this for my sister last Christmas and it was her favorite gift. This is a very funny but nearly universal gift that anyone would love!" – Camden Czech
5. This holiday season, why not surprise your friends and family with something truly special? The Barry Wood Sitting On Bed Meme Mug is one of the weirdest and most awesome gifts you can give someone this year! This hilarious novelty mug features an image of a man sitting on a bed, and when hot liquid is added - the words "Geez Barry" appear. It's sure to be the perfect gag gift for any office or party, offering some good-natured humor while also making it easy to identify whose mug is whose.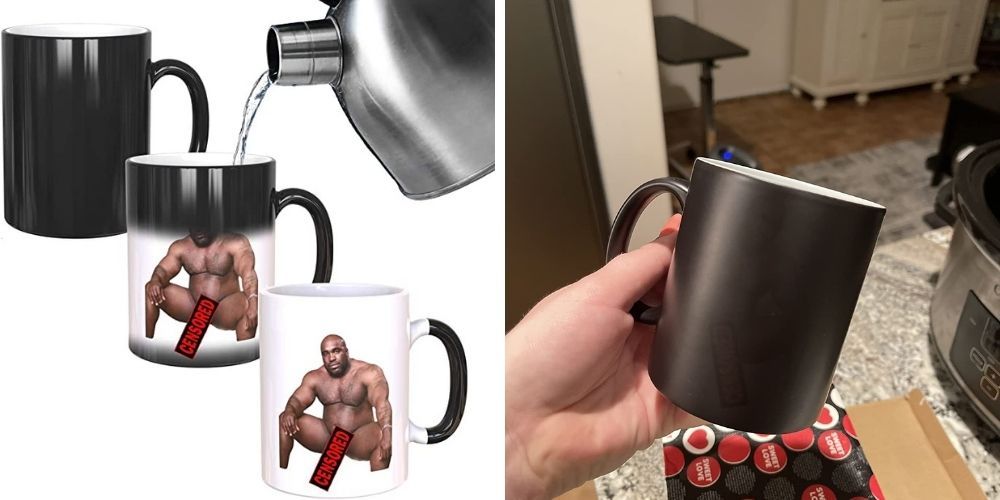 5-Star Review: "NOT CENSORED. The best gag gift ever my bestie loved it and uses it for her morning coffee at the lakehouse😂" - Katelyn
6. Make your home cozier than ever with these delightful Slippers Loafer and their accompanying Pipe Pot Holders! These fun and unique slippers will bring a smile to your face every time you slip them on - making them the perfect gift for anyone who loves to kick back and relax in style.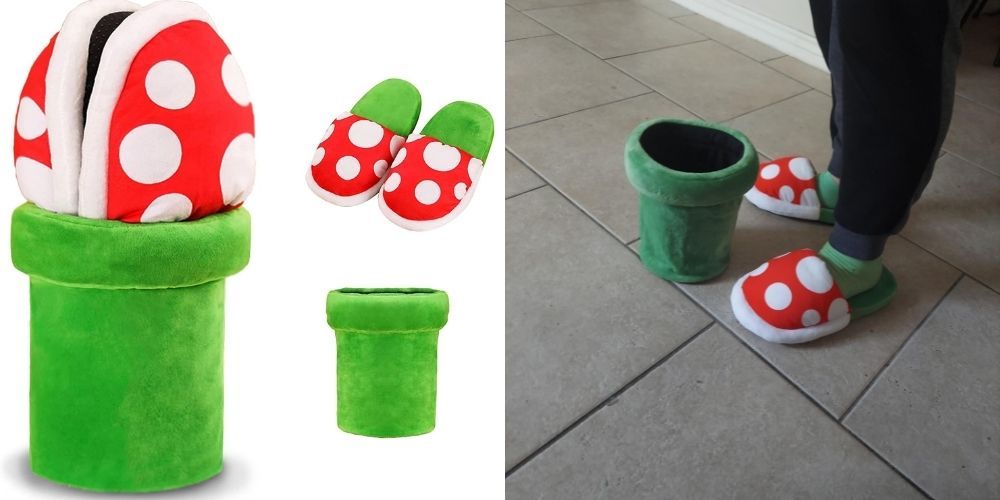 5-Star Review: "Super cute! They're about a size 10 but I still wear them being a size 6. I also prop them on my dresser and it looks like a little decoration." – Jackie
7. Ready for absurd fun? Look no further than Ransom Notes, the ridiculous word magnet party game! You and your friends will be in stitches as you race to unscramble hilarious phrases with magnetic letters. Assembling words to make funny sentences has never been so much fun – everyone is sure to be laughing throughout the game. Perfect for family gatherings and parties of all kinds, Ransom Notes will keep your group entertained for hours with its challenging puzzles and creative storylines!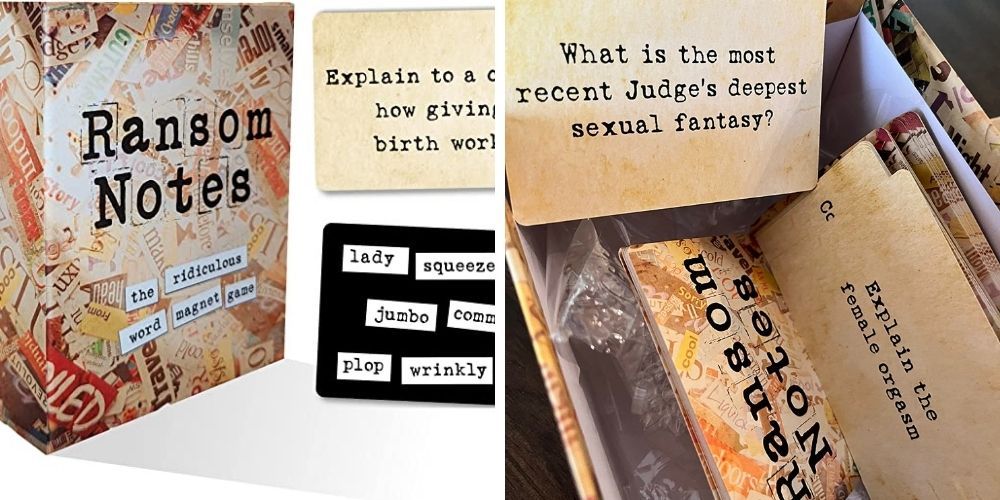 5-Star Review: "This game is a hoot!! I did feel like the $42 price tag was a bit much considering what you actually get in the box. That being said, this was so much fun and it seems like the more you play the more creative the answers get. Some of the players did comment that they wished there were more "ransom-like" cards to the game, because of the name of the game, some of the cards are very random... hoping they come out with a kid's version of this as well!" – Ohio Mom
8. Bring a touch of nature and creative décor to any home or office with Sirensky's Cactus Coaster. Each set comes with six unique coasters and a flowerpot holder, allowing you to create a beautiful display in your space. This novelty gift is the perfect addition for home and office bar decor, making it ideal for housewarming parties, birthdays, anniversaries, or any special occasion.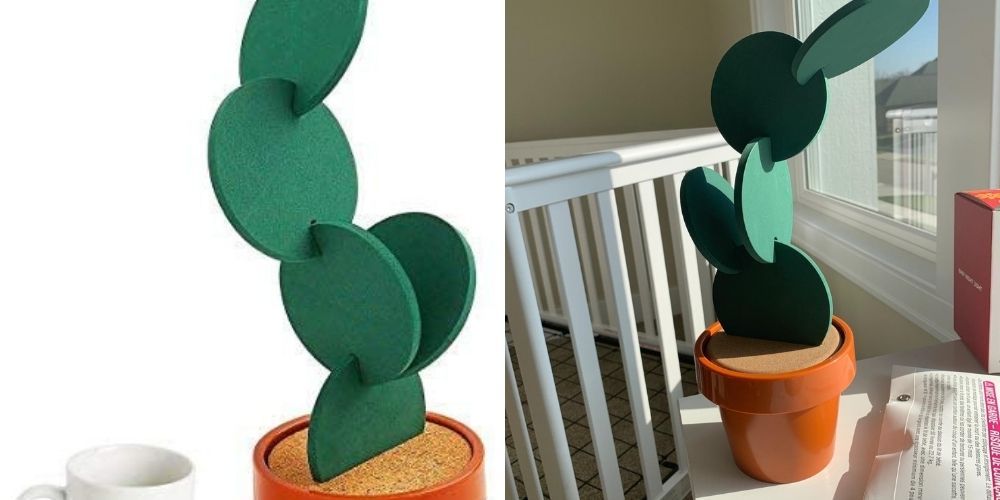 5-Star Review: "This is so cute. Every time we have people over they comment on it or rebuild it for fun. It's not that sturdy (I mean it is mostly foam), but it's useful and adorable." – Claire
9. If you're looking for a unique, comical gift for your cereal-loving friends and family, look no further than the Cereal Killer Spoon Gift! Made from sturdy stainless steel and engraved with a humorous message about ending breakfast boredom, this 7-inch spoon adds some much-needed fun to any morning meal. Its sleek design also makes it perfect for display at home or in the office.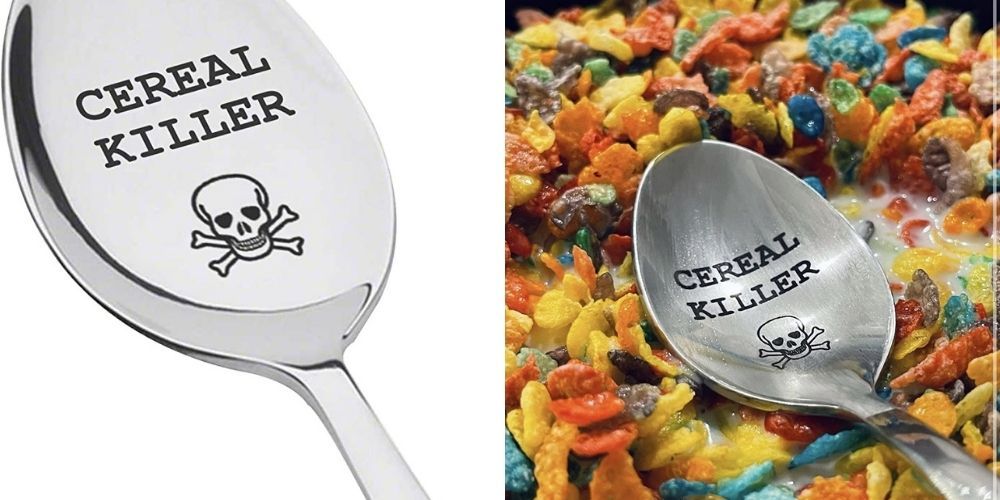 5-Star Review: "The spoon was sturdy, tea spoon size. Bought for my daughter's birthday. She absolutely loved it. She collects unusual things for kitchen. She has so many unusual things that it is hard to find the unusual. Very happy with my find!" – Jessica Moore
10. Capture memories and share them with gusto – with the Camera Lens Coffee Mug! This stainless steel mug looks just like a camera lens, making it an ideal gift for photographers. Not only is it stylish and lightweight, but its double-walled design keeps drinks hot without leaving drips on your table or fingers. Plus, it's a great conversation starter!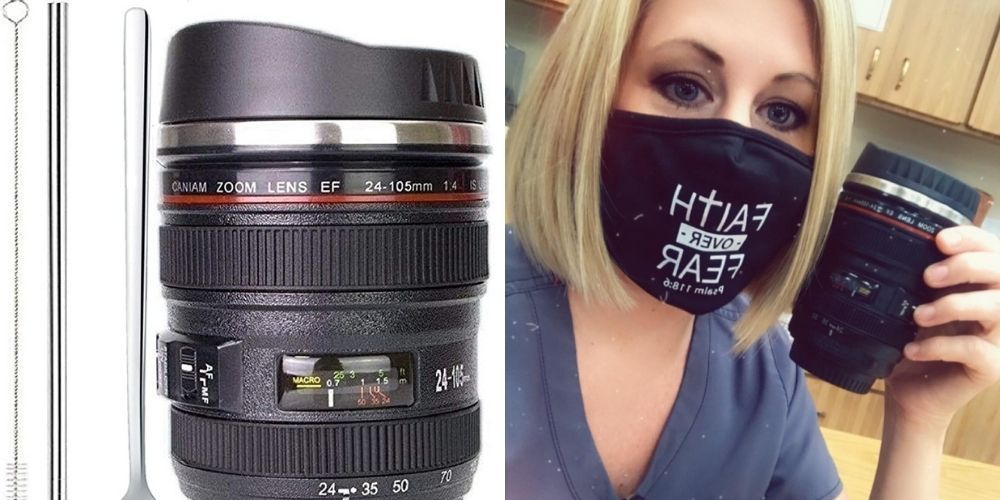 5-Star Review: "I gave the cup as a gift to a professional photographer and he loved it! I will definitely purchase it again." – Stormie
11. Make mealtime fun for the whole family with OTOTO's Pasta Monster Servers! These creative and fun kitchen gadgets are 100% food safe, BPA-free, and sure to spark joy in your home. The set includes a pasta server and an adorable salad spoon/fork duo – each measuring 11.93x 3.39 x 2.24 inches - that will make preparing lunch or dinner a delightfully playful experience!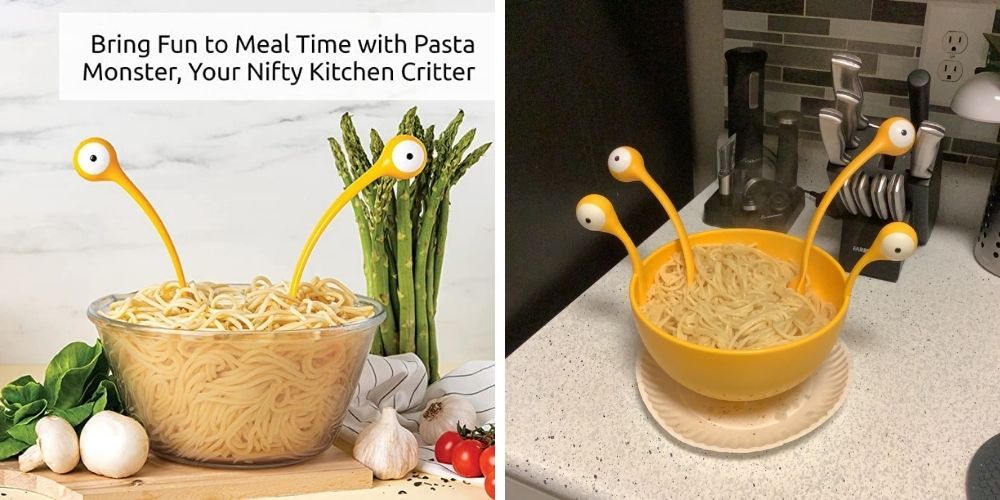 5-Star Review: "I love these, they're so cute. I made pasta salad and used these to serve it. My son got a huge kick out of them. They're quite sturdy, easy to wash and a fun addition to our kitchen. I could give these as a gift to my friends and they would love them." – Kindle Customer
12. Tired of using boring, plain old bandages? Add a touch of savory to your injury care with Accoutrements Bacon Strips Bandages! Not only do these high-quality bandages provide the protection you need for minor cuts and scrapes, but they also deliver a fun twist: realistic bacon-strip patterns that look just like the real thing. With their adhesive backing, these bandages stay securely in place until your wound is healed.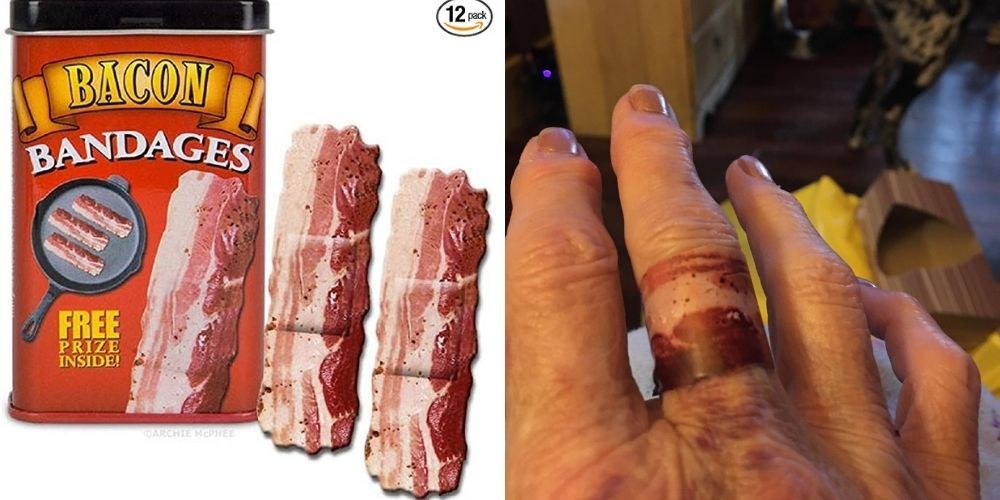 5-Star Review: "I bought this as a Gift for my brother-in-law who is a bacon lover! He thought that was the funniest thing, but he keeps the Band-Aids in his car to have on hand in case he bumps himself doing stuff." – L. Kaemerer
13. Introducing OTOTO's Ninja Board – the ultimate small cutting board and knife set for your kitchen! Get more precision and control when chopping fruits and vegetables with this innovative product. The 8-inch stainless steel blade is lightweight enough for comfortable cutting but tough enough to handle a variety of food items. The board itself is made from high-quality wood, which provides stability when slicing and a great surface that won't damage your knives.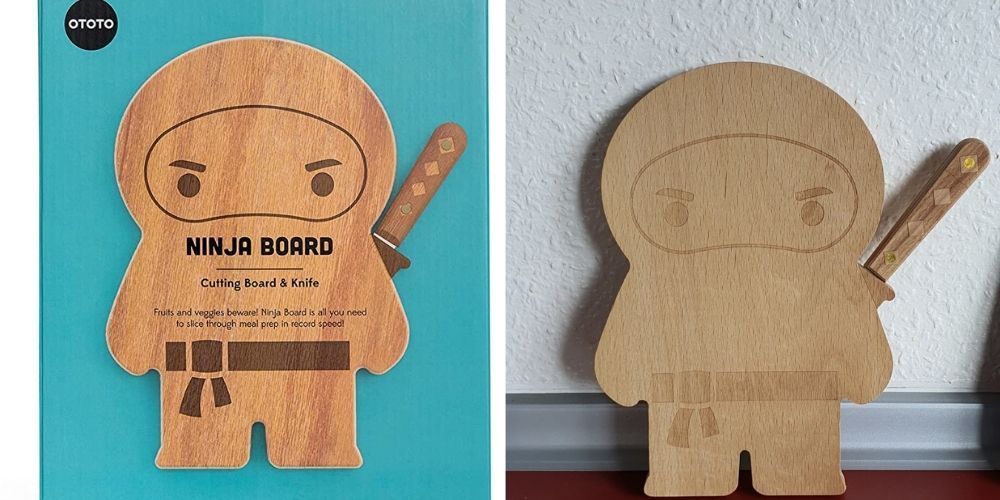 5-Star Review: "👌 I got the Ninja board to myself and it is just gorgeous. I like serving food on it to my guests, always makes everyone happy. The knife is working well, I use it mainly for vegetables, cheese and even meat. Just got another one as a gift to my father and he enjoys it as well ☀️ recommended!" – Patrick
14. The Jane Stone Dinosaur Vintage Necklace is a unique accessory that will make any fashionista stand out. Crafted with classic vintage-inspired elements and a playful twist, this charming necklace adds an eye-catching touch to any outfit. The short collar shape makes it perfect for layering with other necklaces, while the colorful dinosaur charms lend a fun, stylish vibe to your wardrobe.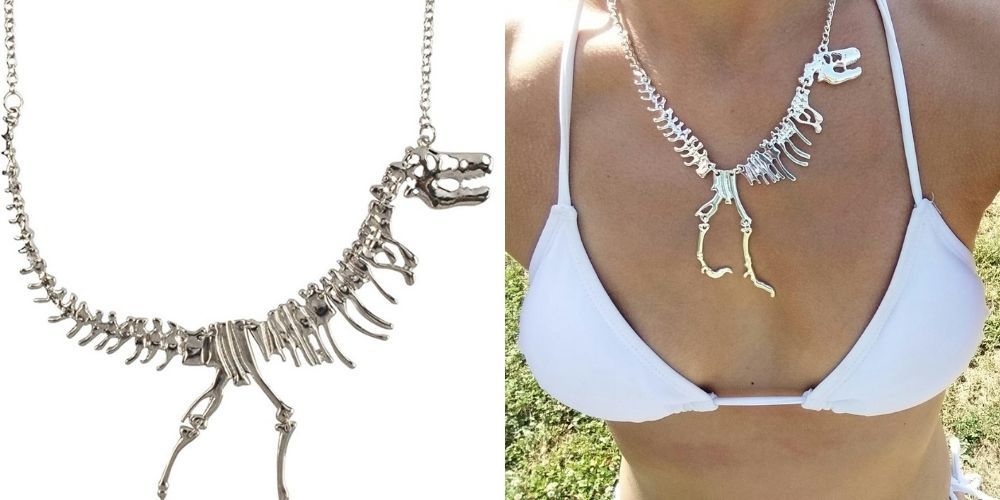 5-Star Review: "This is a cool necklace and the other reviews persuaded me to take a chance and I'm so glad I did!!I love this and so does everyone else when they see it!" – Ginger
15. Transform your bedroom into a peaceful, glowing haven with the Rienar Sensor LED Night Light. This plug-in LED Mushroom Dream Bed Lamp offers soothing color changing light that creates a calming atmosphere wherever it's used. The soft lighting gives you just the right amount of visibility while helping to lull you into sleep. With sensors that detect darkness and motion, this night light will turn on automatically as soon as it senses the room is dark and shut off once there is movement in the area.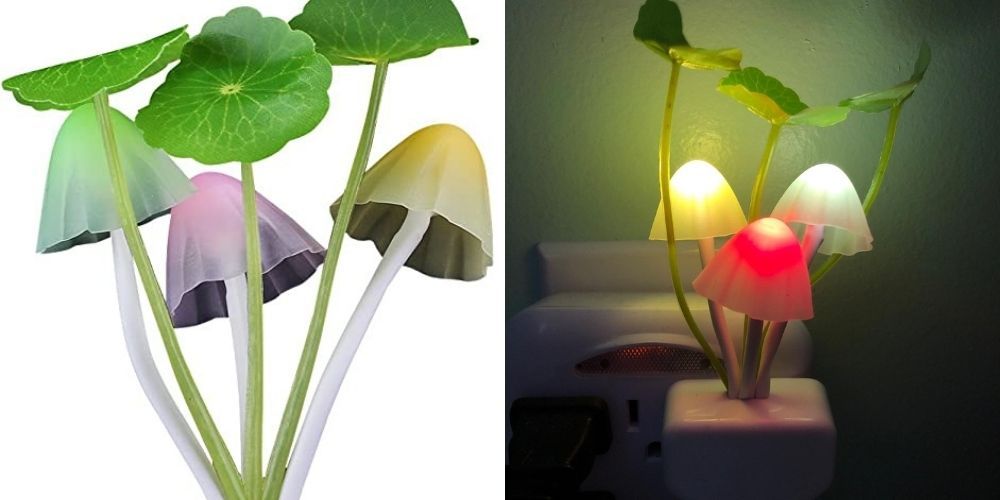 5-Star Review: "I didn't know it had motion detection. So I don't think that works as it just remains on. But my daughter likes the lighting and the mood of the garden mushrooms. Looks nice." – Amazon Customer
16. Liven up your office with the hilarious Dead Fred Pen Holder by Suck UK! This cute and funny desk accessory is perfect for organizing pencils, pens, and other small office supplies. Its unique design adds a touch of humor to any workspace while providing effective storage capabilities that maximize space on desks and counters. Not only is it useful but also it makes an excellent conversation starter amongst co-workers.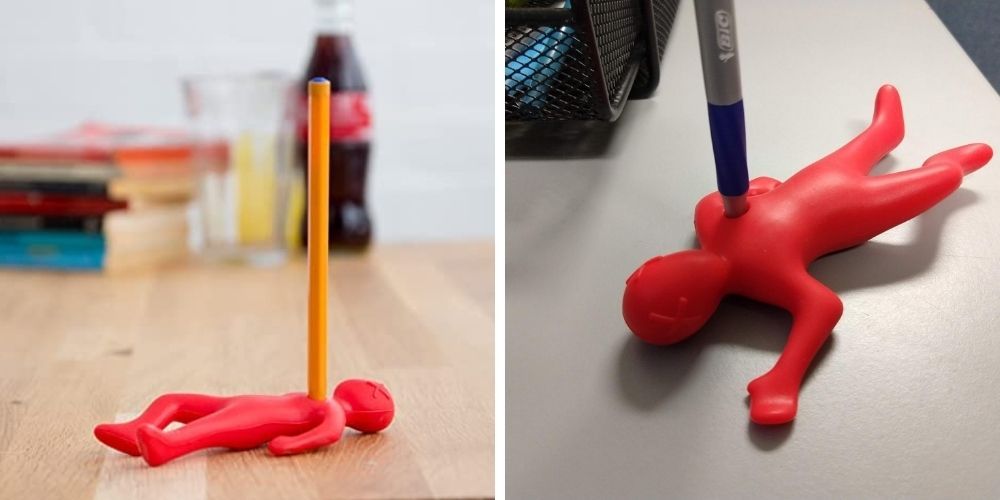 5-Star Review: "I got this as a gift for my husband. He found it funny and has it on his desk at work 🤣 not sure how his coworkers feel about this but oh well." – Krystal M
17. Are you a heavy sleeper who is always having a hard time getting out of bed? Clocky Alarm is the perfect tool to guarantee wake-up success. This funny and rolling run-away clock moves, jumps and makes noise like no other alarm. With its bright blue finish, it stands out in any bedroom.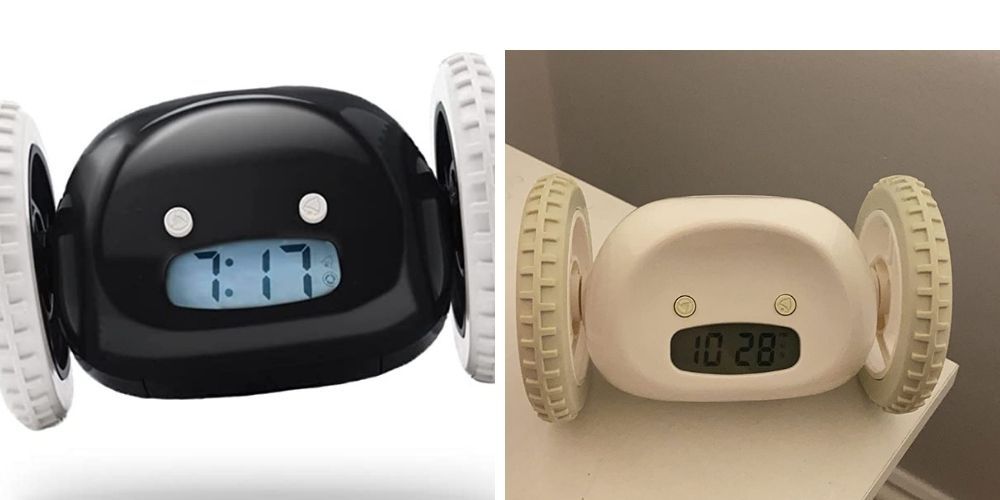 5-Star Review: "It's loud, it flies of the nightstand and she has to get up to shut it off! I don't have to go in and drag her out of bed in the morning anymore so this might be my best purchase of 2022! I do wish it had the ability to set what days of the week you want the alarm to go off but all in all I love this thing." – Customer
Holiday gift-giving can be a daunting task. It's important to give something that the recipient will appreciate, no matter how strange it may seem. This article featured 17 weird but awesome holiday gifts that are sure to make people smile. Whether you choose to give a funny puppet, a hilarious pasta holder, or any of the other unique presents listed here, your friends and family will be sure to love them.
Other Posts You May Like:
15 Pawsitively Perfect Gifts For Any Dog Parent
13 Inexpensive Secret Santa Gifts That Won't Get Re-Gifted
Thoughtful and Unique Gift Ideas for Brother in Law
Comments