This post may contain affiliate links, please see our privacy policy for details.
Hello, fashion aficionados!
The 12th of August is bringing sizzling offers right to your doorsteps. Whether it's a trendy weekend addition, the ideal poolside flair, or just a wardrobe refresher you're after, we're here with the hottest deals. Here's a sneak peek into our meticulously curated top 5 fashion marvels:
Mock Neck Sleeveless Cutout Bodysuits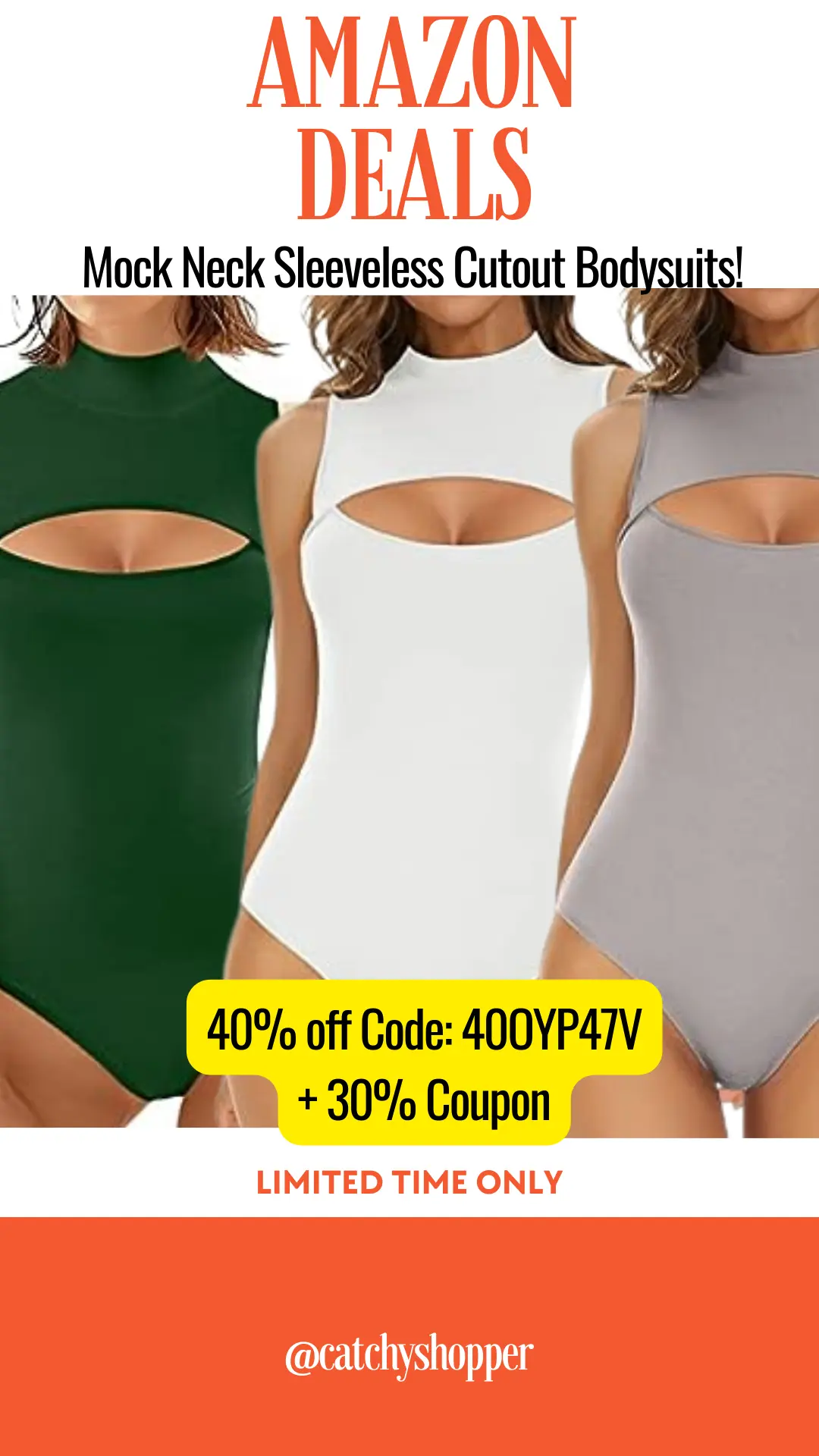 Get ready to embrace the magic of 8 distinct colors with this body-hugging sensation. Enjoy 40% off using the Code: 40OYP47V, coupled with an extra 30% coupon, valid till 08/14. Crafted from an ultra-soft, skin-friendly fabric boasting high elasticity, it promises unparalleled comfort and breathability, making it your all-day companion.
Button-up Long Sleeve Sweaters
This season's must-have, available in 8 striking shades, can be yours with a 40% discount using Code: 40ONYI4B, and an added 15% off coupon, available until 08/15. Its vintage charm, combined with a modern V-neck design and thick knit fabric, ensures warmth without compromising on style.
Boho Midi Skirts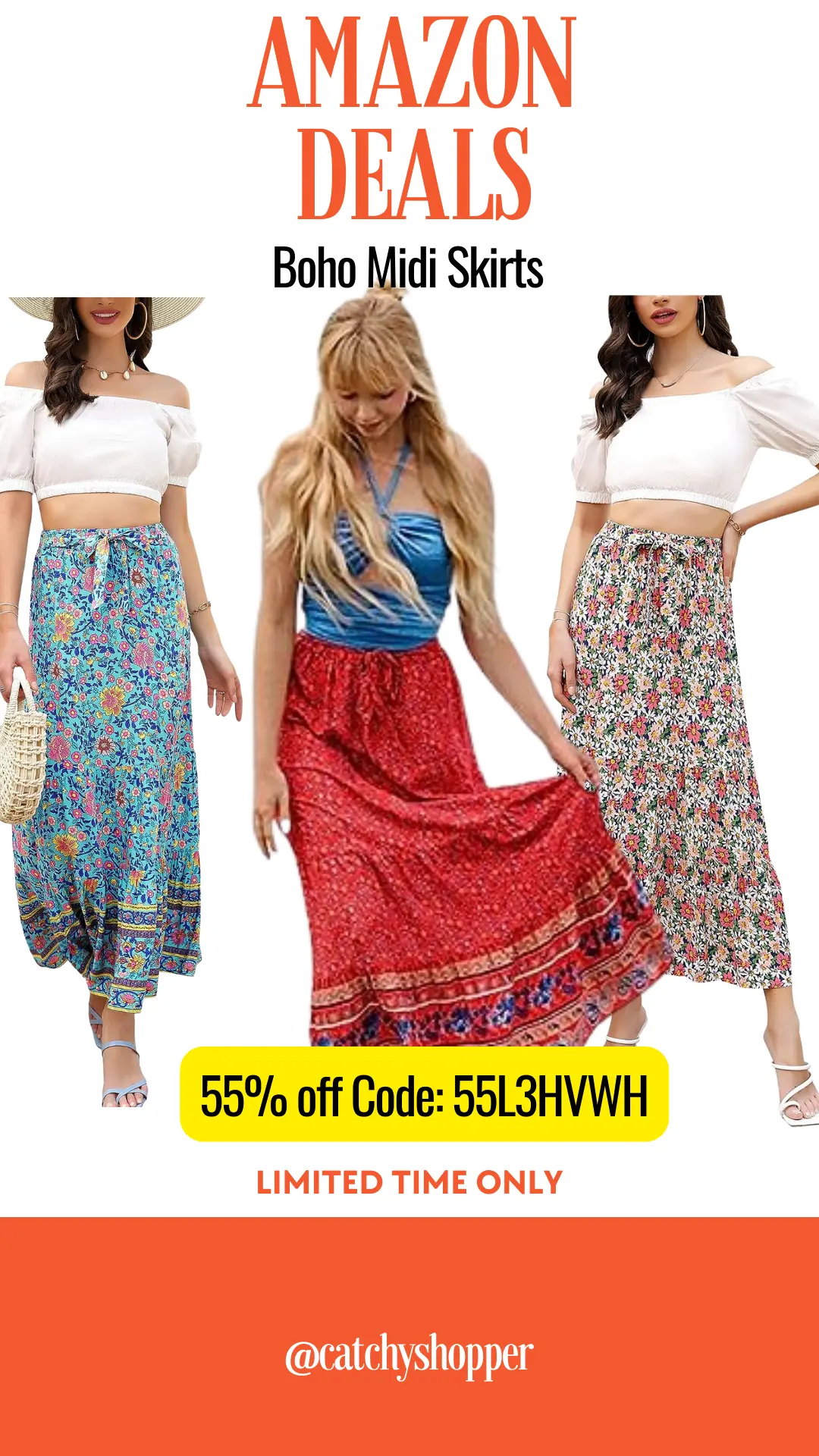 Elevate your boho vibes with a 55% discount using Code: 55L3HVWH until 08/16. This skirt encapsulates elegance with ruffle detailing, soft fabric, and the perfect above-ankle length, ensuring a flattering fit for all your summer escapades.
Patchwork Hooded Sweatshirts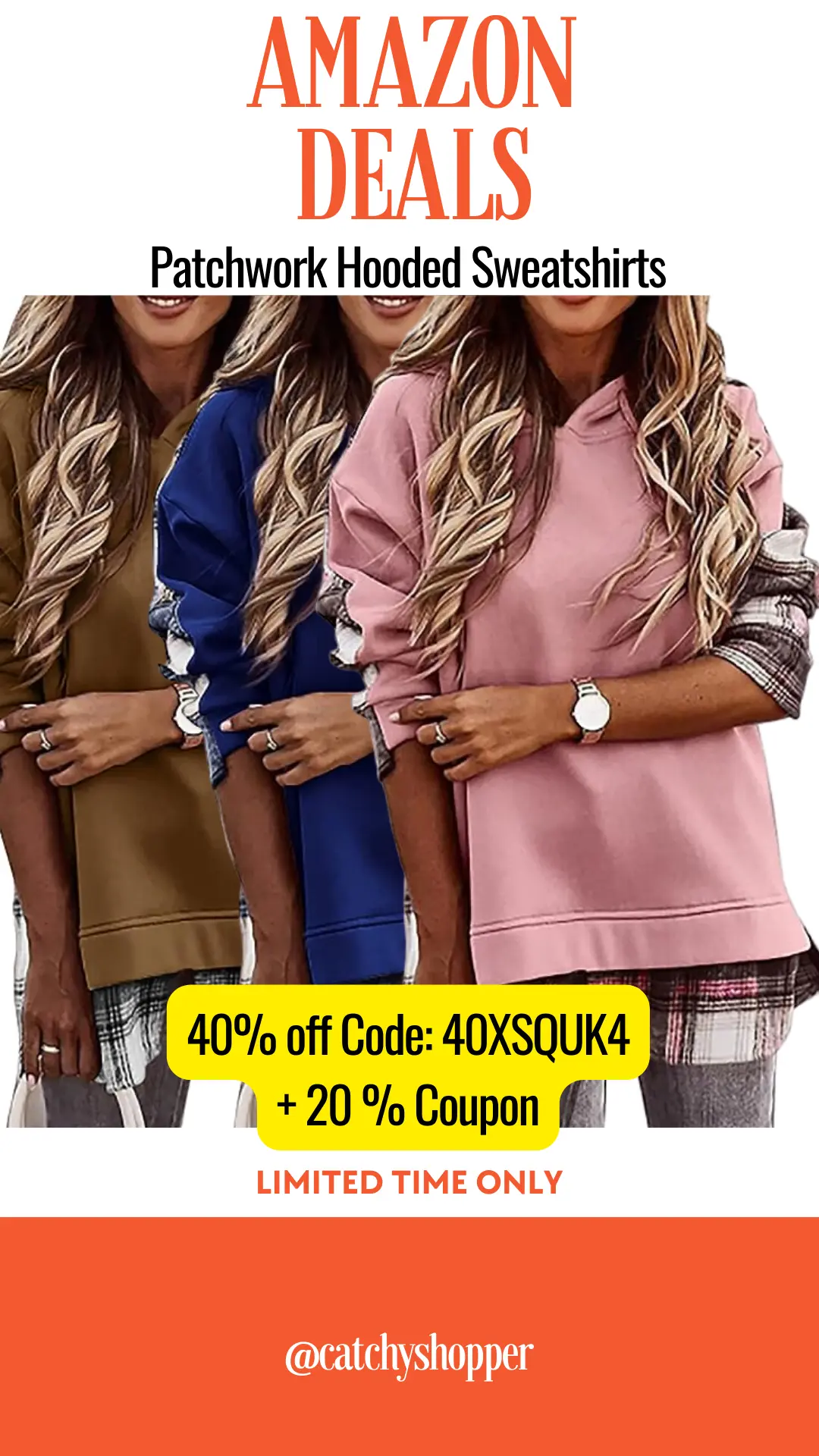 A melange of style and comfort awaits you with a 40% discount using Code: 40XSQUK4, plus a 20% off coupon, valid till 08/15. With its unique plaid patchwork and casual silhouette, it's an ideal piece to add a pop of pattern to your outfit, all while ensuring snugness across all seasons.
Free People-Inspired Jumpsuits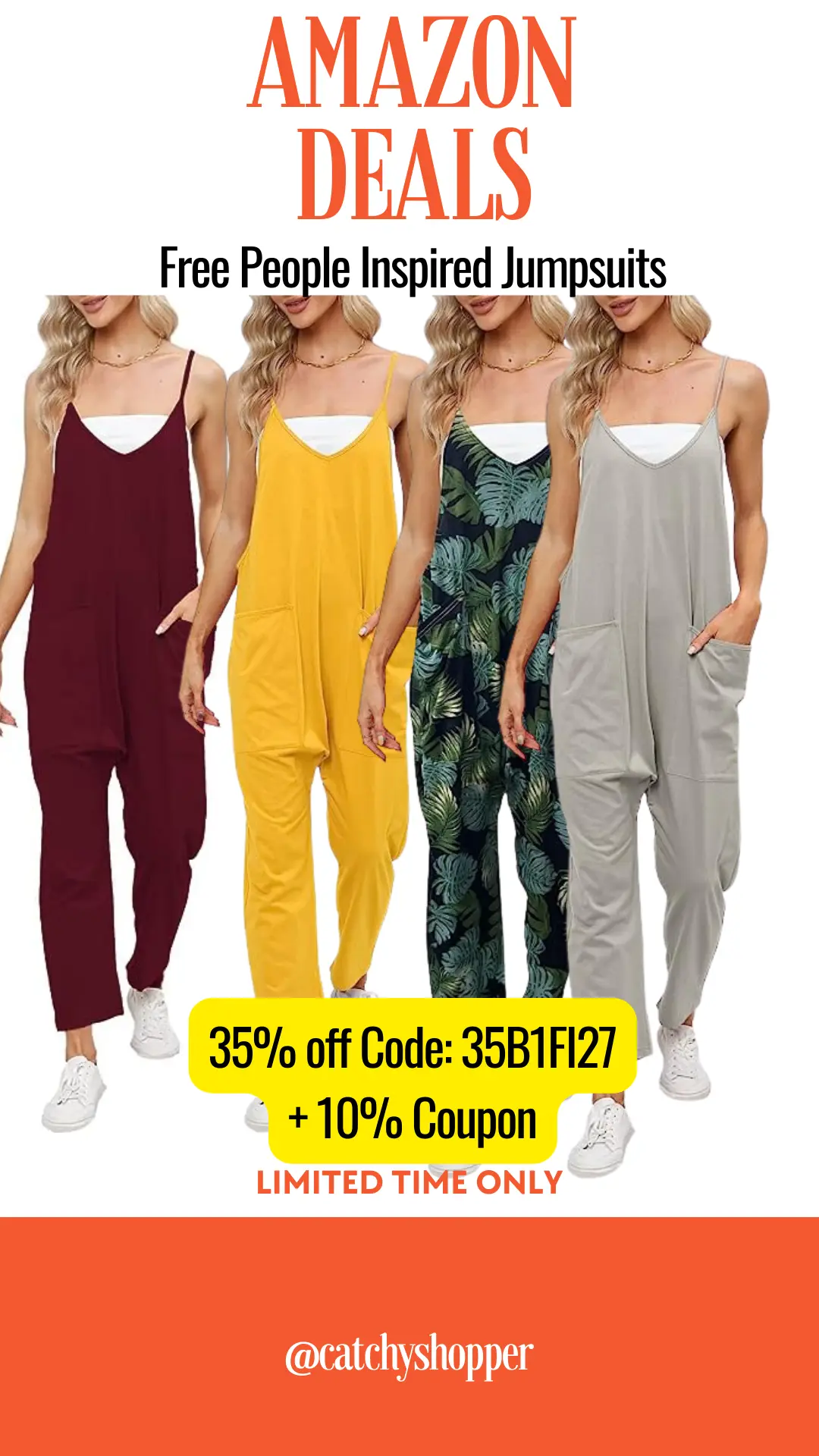 Step into elegance with a 35% discount using Code: 35B1FI27, sweetened with a 10% coupon, valid until 08/13. With features like a sultry deep V-neck and spacious side pockets, this jumpsuit strikes the perfect balance between chic and functional.
Ready for a school year like no other? Dive into our exclusive collection of the best Back to School Deals right here. Make this semester truly unforgettable!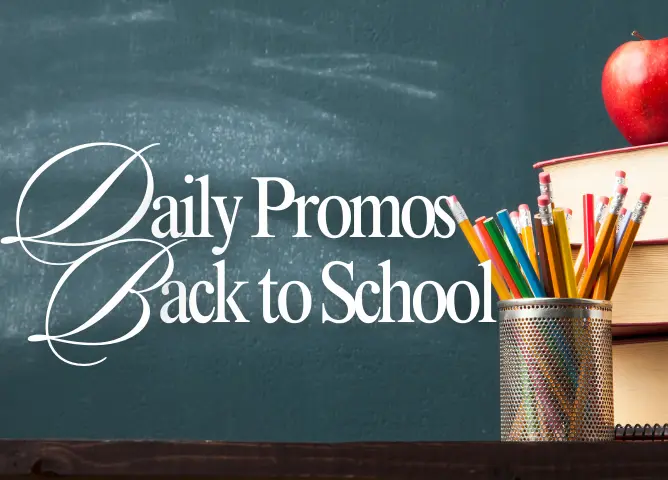 For more amazing fashion finds, check out the Daily Promos on the Latest Fashion Trends post.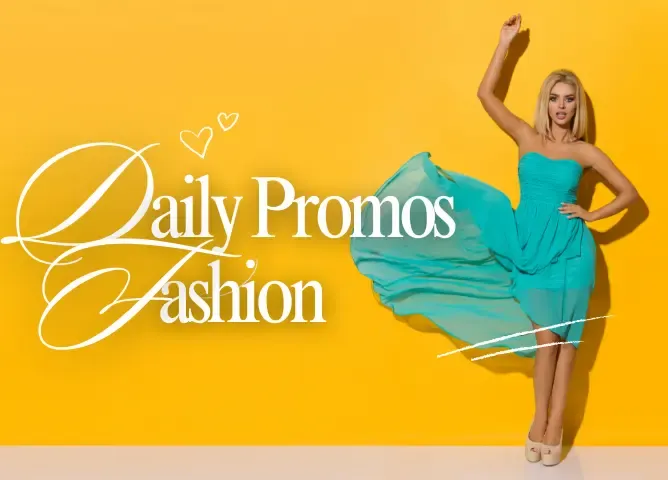 In the mood for a beauty haul? Our curated post on stellar beauty deals is just a click away!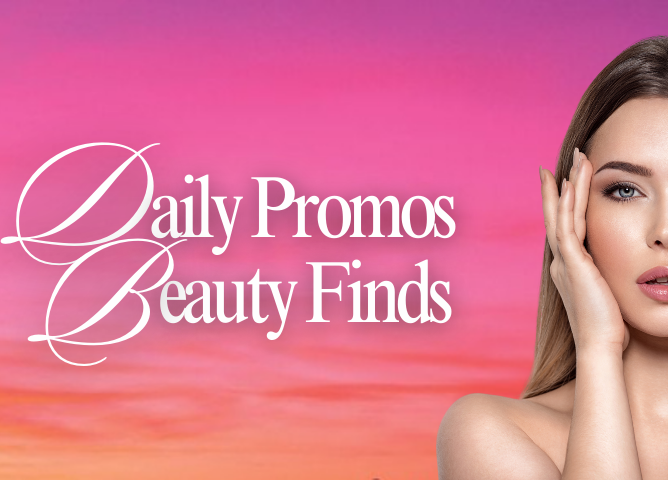 Looking to spruce up your home without breaking the bank? Check out our handpicked selection of essential home items on this dedicated post. Enjoy the hunt for your next fabulous find!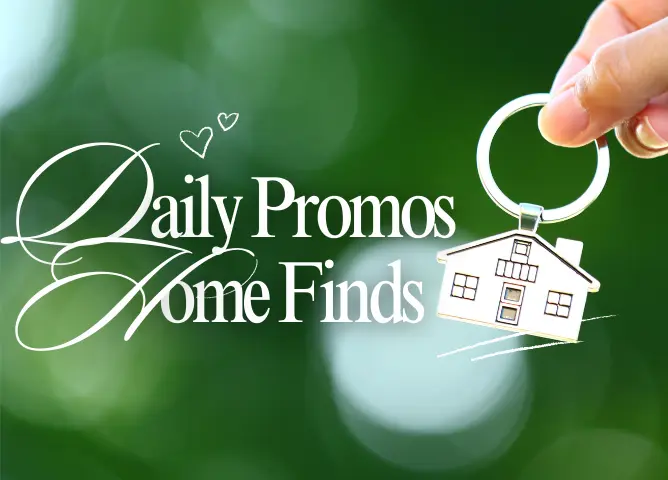 Happy shopping!
Comments