This post may contain affiliate links, please see our privacy policy for details.
Greetings, style mavens! The stage is set for the 13th of August with fashion deals that are too good to resist. Whether you're in the mood for some cozy weekend loungewear, looking for the perfect ensemble for those morning workouts, or simply wanting to elevate your night-in style, we've got you covered. Dive in as we unveil our handpicked top 5 fashion treasures:
2-Piece Matching Lounge Set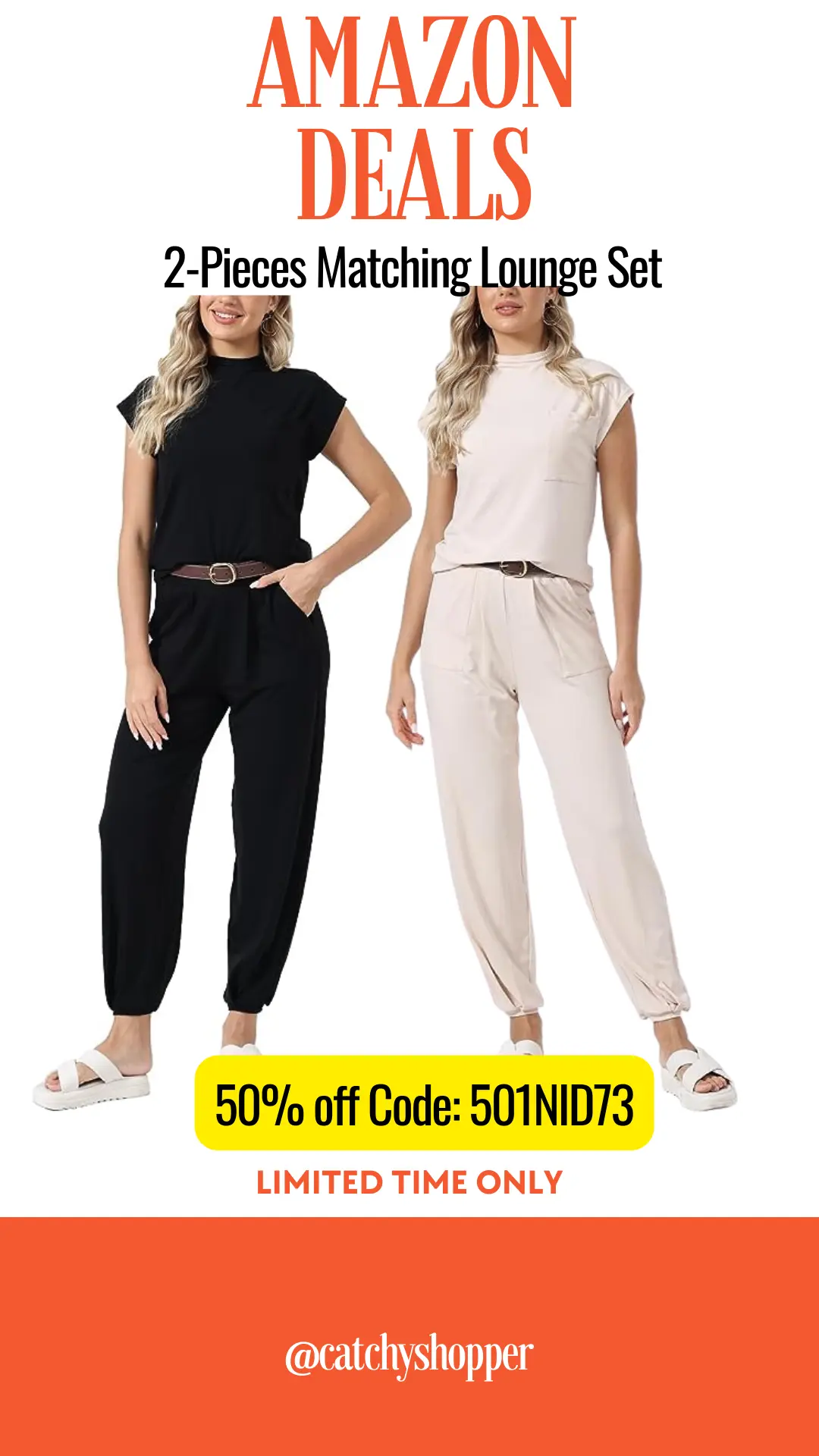 Indulge in comfort and style with this soft-knit two-piece summer set. Grab it with a massive 50% off using Code: 501NID73, valid till 08/18. Crafted with breathable fabrics, both the top and pants promise the utmost comfort. Whether you're lounging around or stepping out for errands, its casual cap-sleeve top and loose-fitting pants are perfect for any occasion.
2-Piece Tracksuit and Sweatpants Workout Set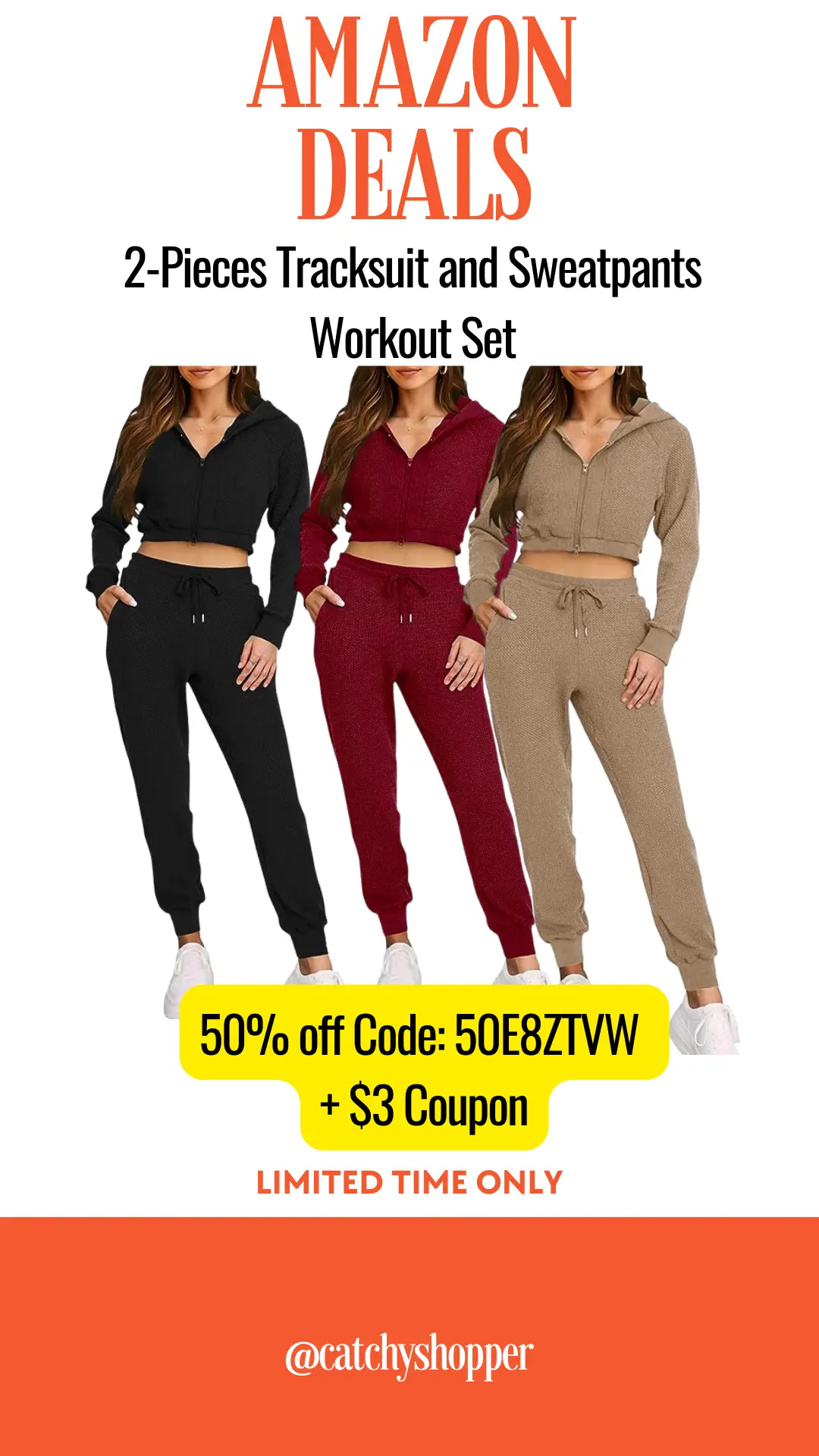 Elevate your workout sessions or simply add some athleisure chic to your wardrobe. Save big with 50% off using Code: 50E8ZTVW and an additional $3 coupon, valid up to 08/17. Made of soft, lightweight fabric, it's perfect for all your activities, ensuring unrestricted movement and unparalleled comfort.  
2-Piece Velvet Lounge Set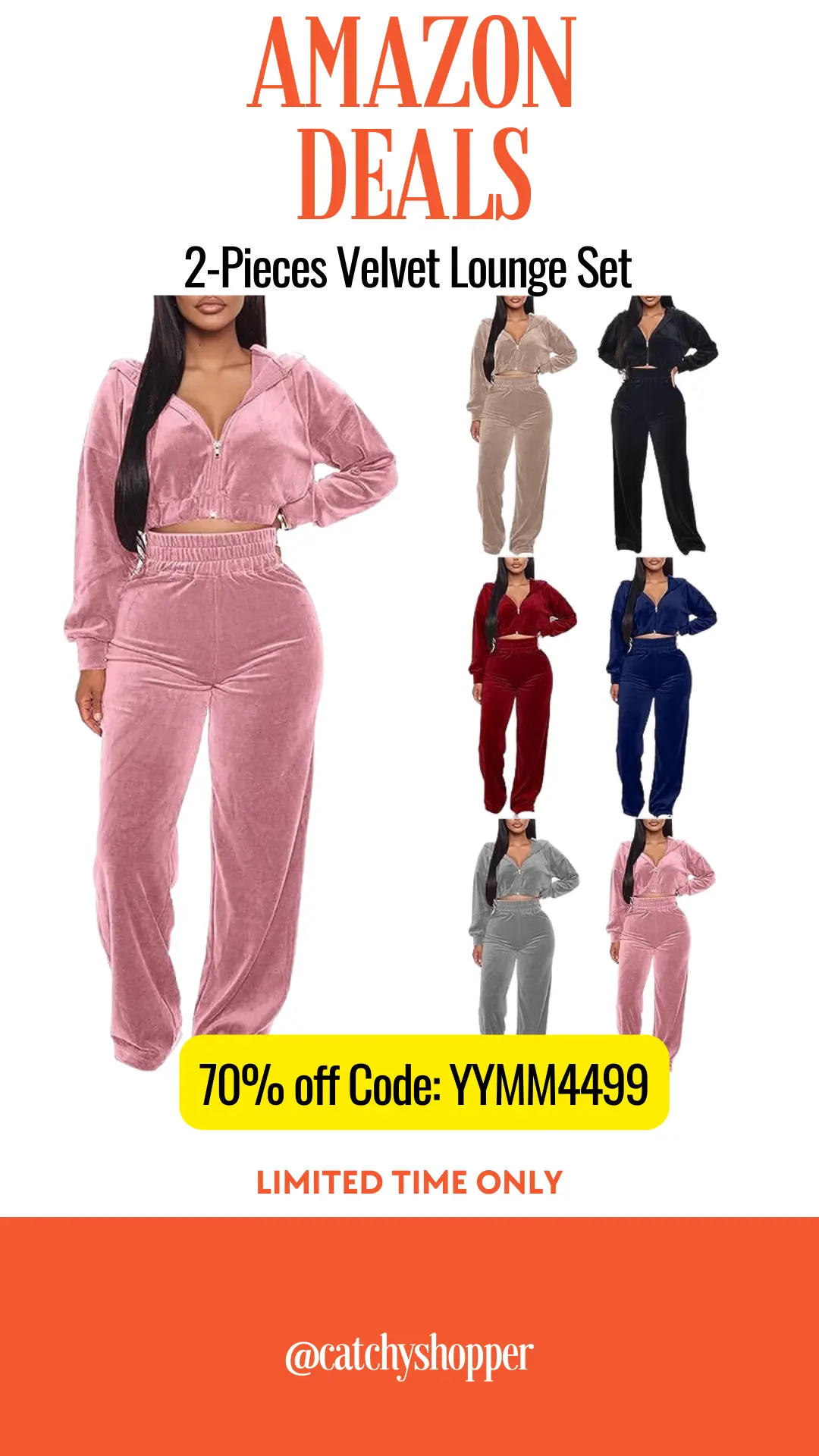 Experience luxury at its finest with this velvet tracksuit jogging set. Secure this stunner at 70% off using Code: YYMM4499, valid until 08/23. Its sexy long-sleeve crop top sweatshirt and high-waist sweatpants make for an irresistible combination, ideal for both lounging and stepping out in style.
2-Pieces Yoga Set

Bring style to your yoga and workout sessions with this two-piece short outfit set. Enjoy a whopping 60% off using Code: 60MFXQXI, valid till 08/24. From sleeveless tops to high-waist leggings, it's designed for both functionality and fashion, making it perfect for your active routines or just a relaxed day at home.
2-Pieces Loungewear Pajamas with Pockets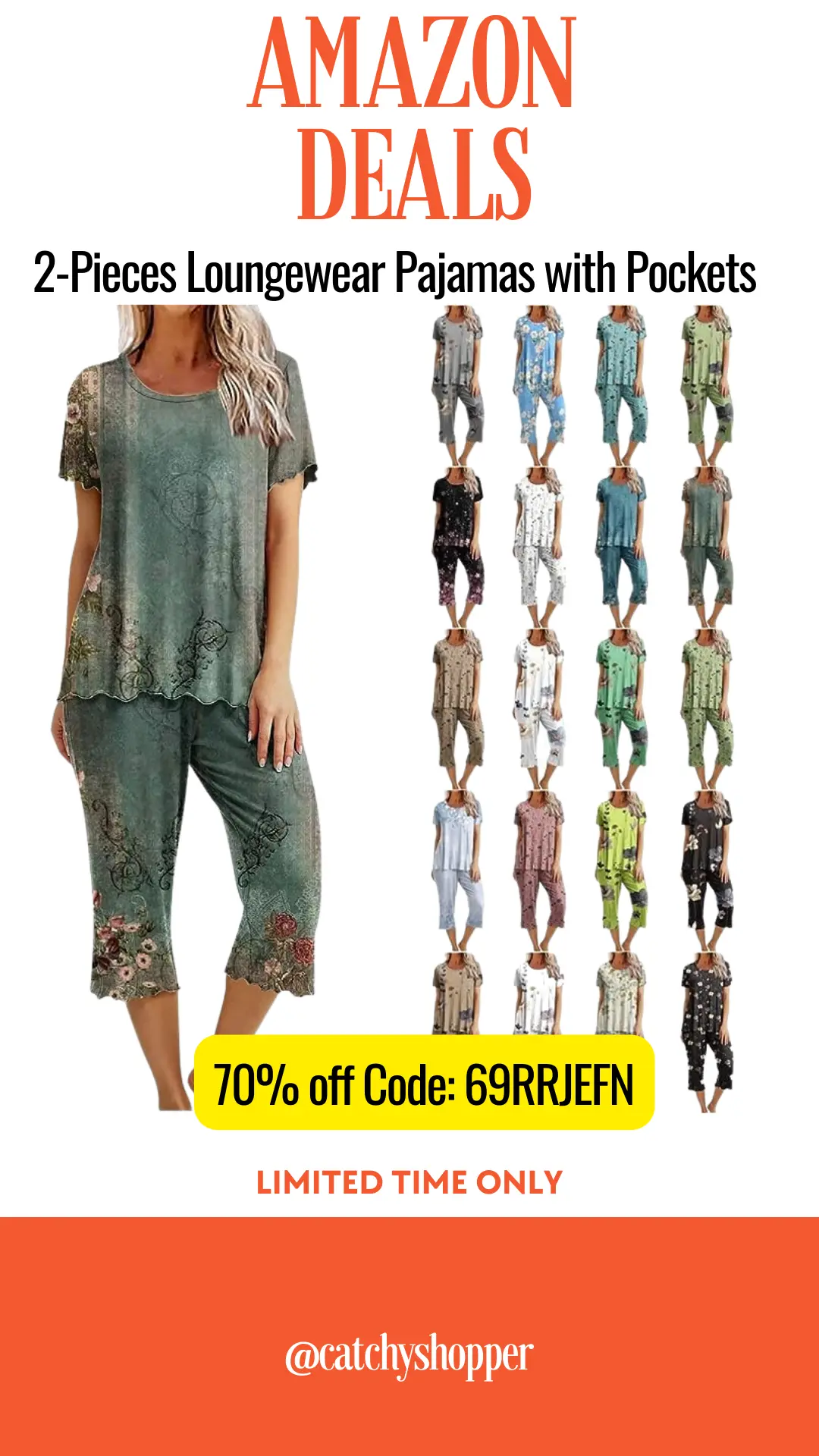 Wind down in style with this soft and comfy Capri pajama set. Bag this delightful set at an amazing 70% off with Code: 69RRJEFN, valid until 08/30. With its short sleeves and convenient pockets, it promises comfort and functionality, making your night-in or lazy mornings extra special.
Ready for a school year like no other? Dive into our exclusive collection of the best Back to School Deals right here. Make this semester truly unforgettable!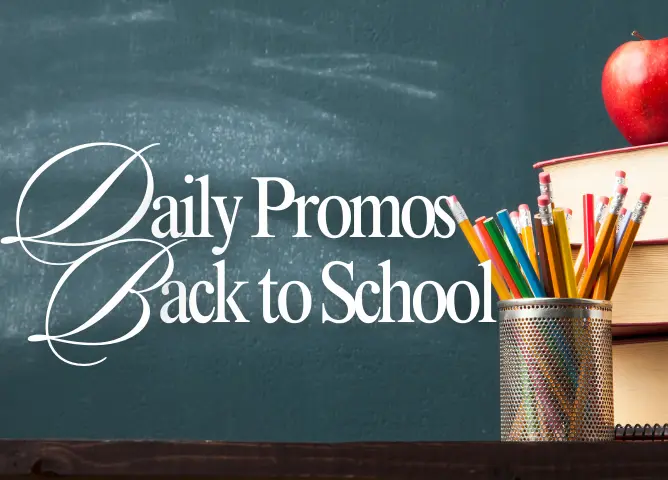 For more amazing fashion finds, check out the Daily Promos on the Latest Fashion Trends post.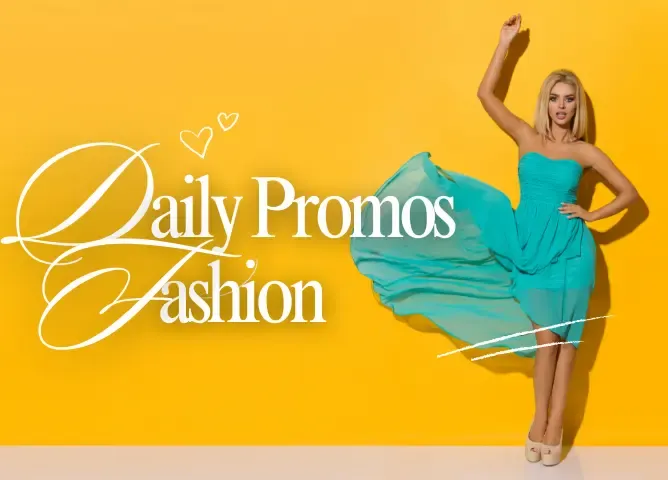 In the mood for a beauty haul? Our curated post on stellar beauty deals is just a click away!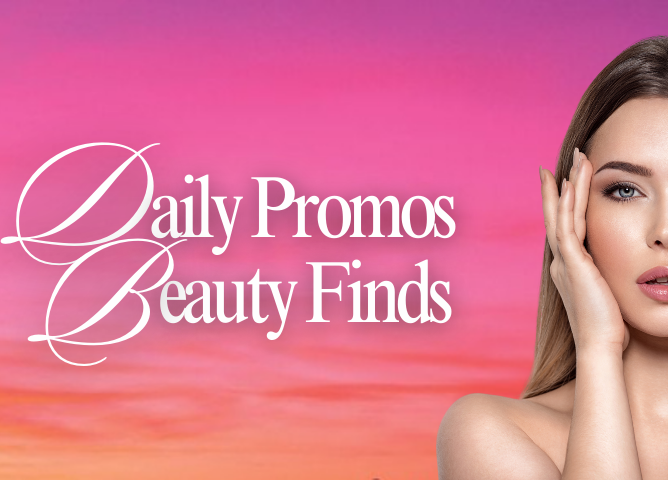 Looking to spruce up your home without breaking the bank? Check out our handpicked selection of essential home items on this dedicated post. Enjoy the hunt for your next fabulous find!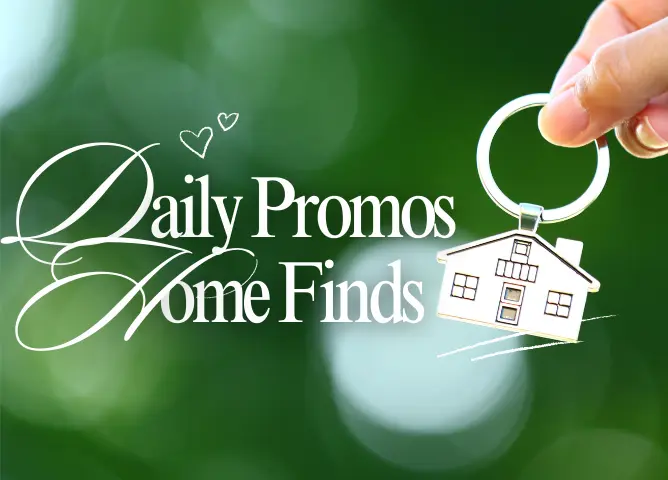 Happy shopping!
Comments