This post may contain affiliate links, please see our privacy policy for details.
Prepare to dive deep into a stunning collection of fashion deals launching this August 22nd! In the mood to refresh your signature style, find that perfect outfit for a sun-soaked day by the pool, or simply elevate your daily attire? Look no further. Our meticulously curated collection is bound to infuse an element of elegance into your wardrobe. And the cherry on top? Irresistible discounts on each of these gems. Let's explore these top 5 fashion finds!
Lapel V Neck Mini Wrap Dress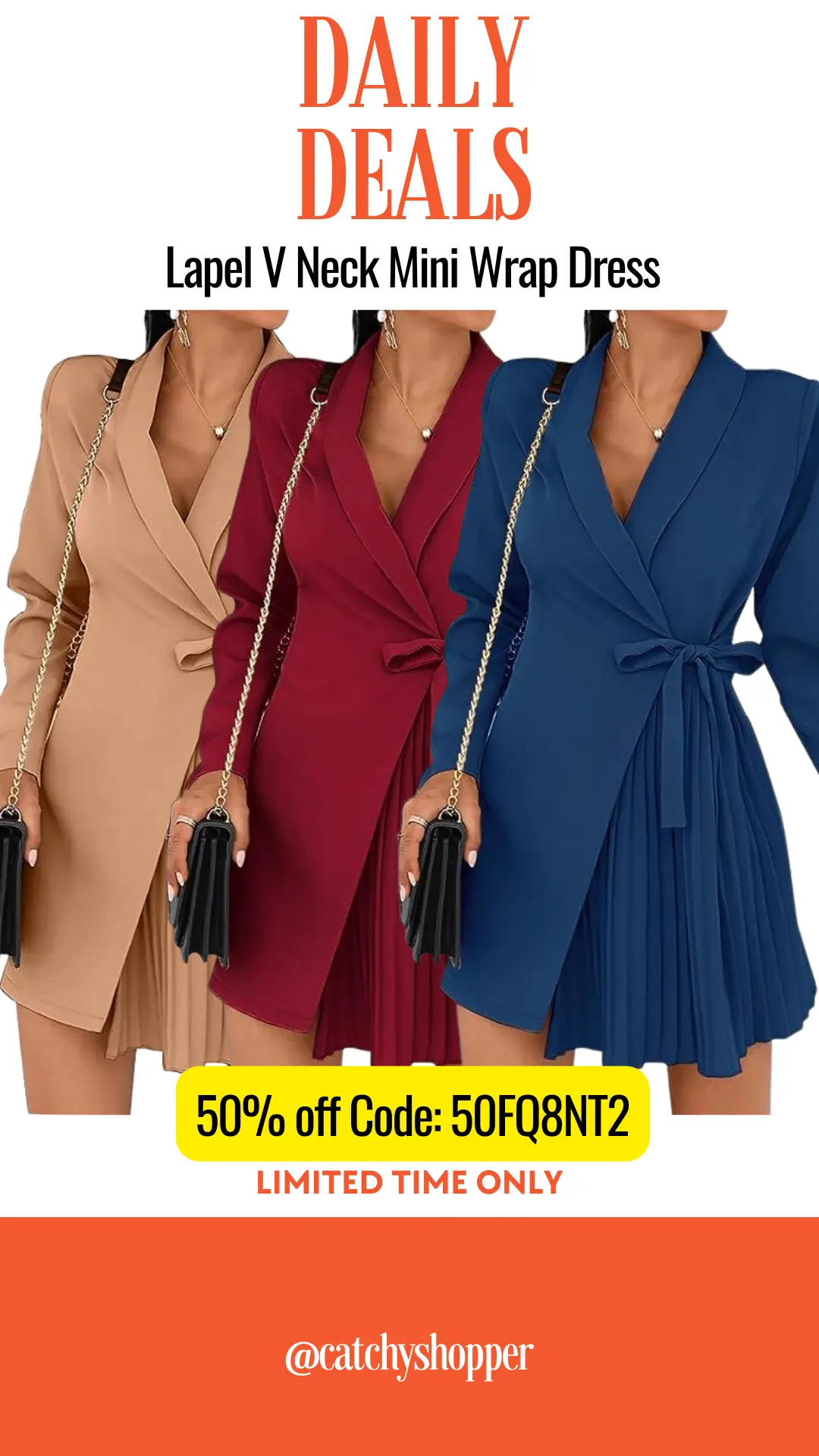 Elevate your elegance with this mini wrap dress. Designed with a Lapel V neck that accentuates your collarbones, this dress is the perfect blend of grace and charm. Paired with its non-detachable belt and pleated hemline, it becomes the quintessential piece for both casual outings and work settings. Enjoy a 50% discount using code 50FQ8NT2, available until 08/31.
Mock Neck Chiffon Sweater Top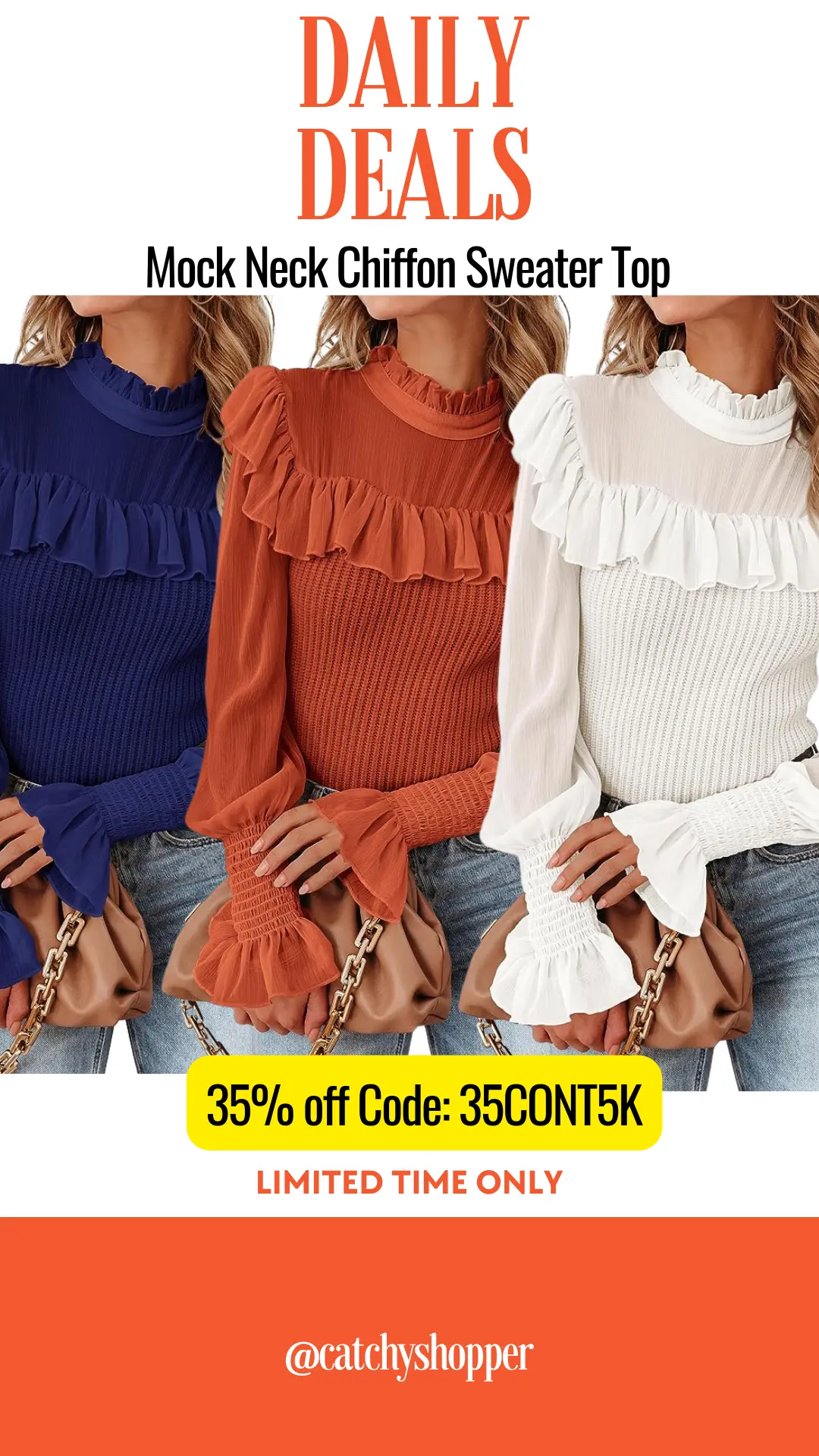 Say hello to your new fall favorite! This chic chiffon sweater top, with its romantic ruffled design, promises to be the highlight of your wardrobe this season. Choose from an array of color options and pair it seamlessly with jeans or heels for that perfect look. Redeem a 35% discount using code 35CONT5K, valid until 08/23.
Fuzzy Oversized Crewneck Sweater
Get ready to be enveloped in the softest borg knit material, making winter chills a thing of the past. Designed for those who cherish comfort without compromising on style, this oversized sweater is your go-to for every winter outing. Don't miss out on the 30% discount with code 309KWPNN and an extra $8 off with our special coupon, available until 08/27.
2 Piece Lounge Set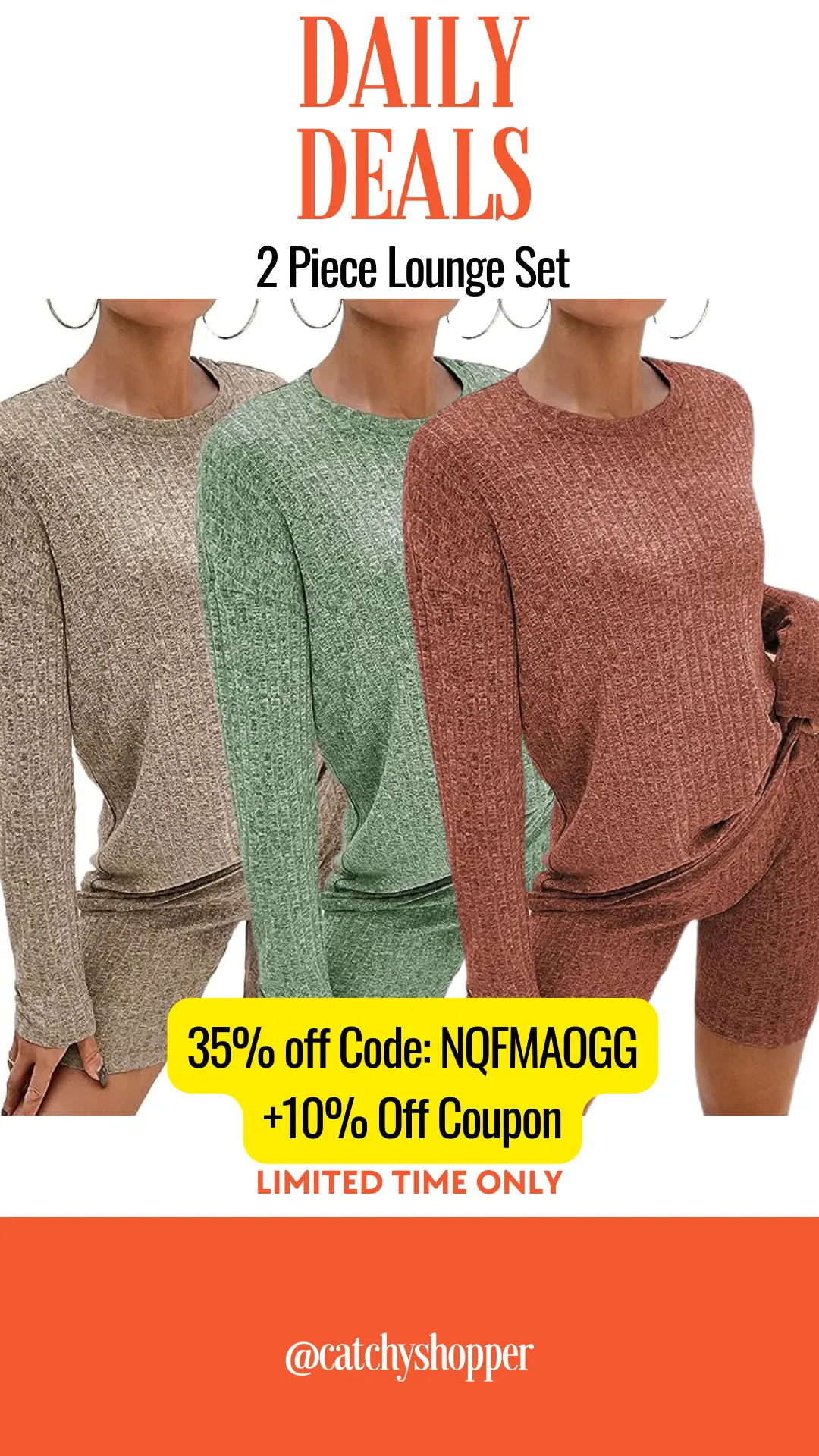 Comfort meets style with this 2 piece lounge set. Whether you're in the mood for a cozy day indoors or a brisk workout session, this set ensures you remain at the pinnacle of fashion. Crafted from a blend of polyester and spandex, it promises unparalleled comfort. Avail of a 35% discount using code NQFMAOGG and get an additional 10% off with our coupon, valid until 08/24.
Split Leg Belted Trousers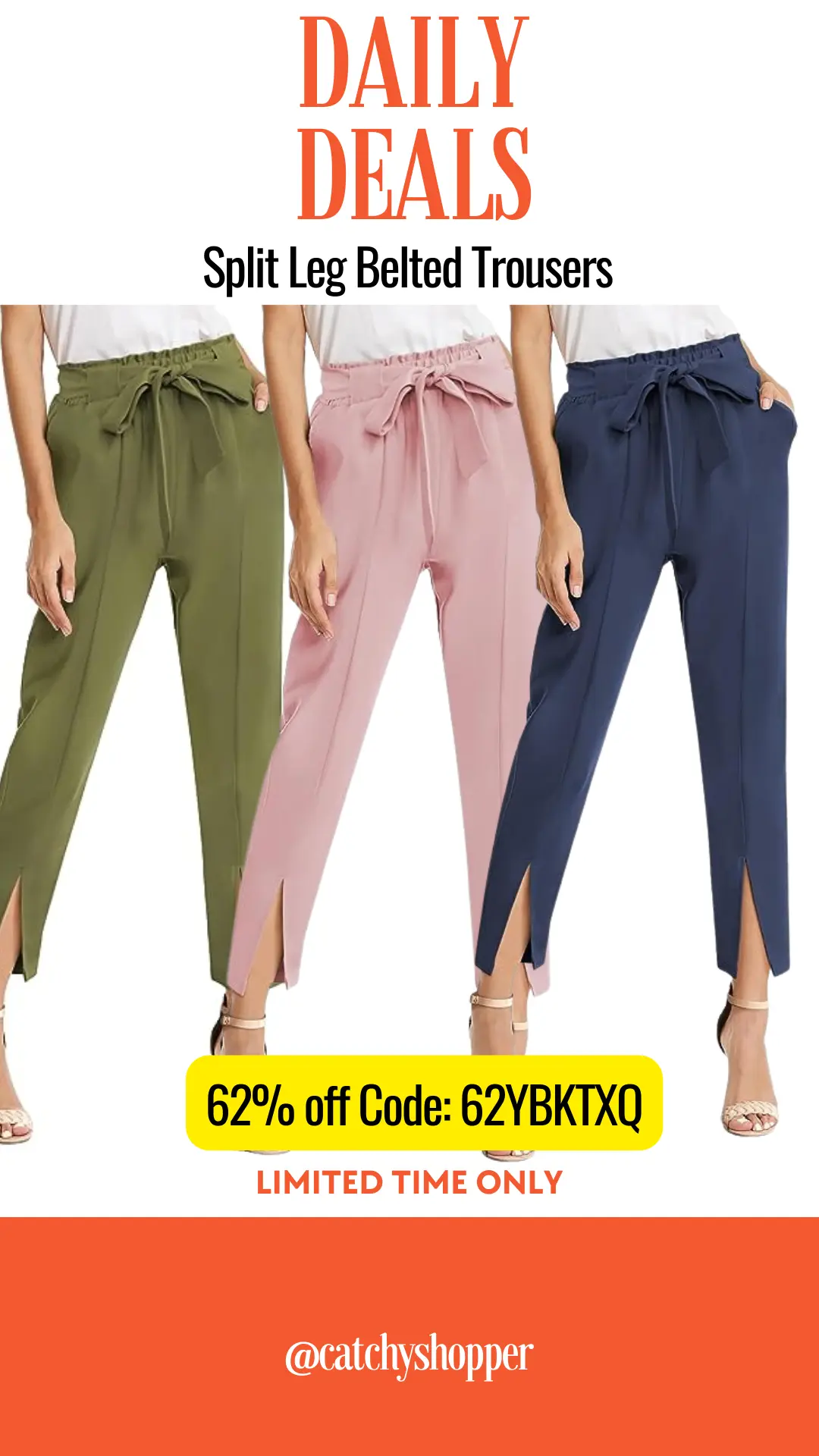 Experience sophistication redefined with these split-leg trousers. Designed to flatter, the high waist and bow tie accentuate your figure, ensuring you look your best on every occasion, be it a dance party, a date night, or a casual day out. Get them at an astounding 62% off using code 62YBKTXQ, available until 08/23.
Ready for a school year like no other? Dive into our exclusive collection of the best Back to School Deals right here. Make this semester truly unforgettable!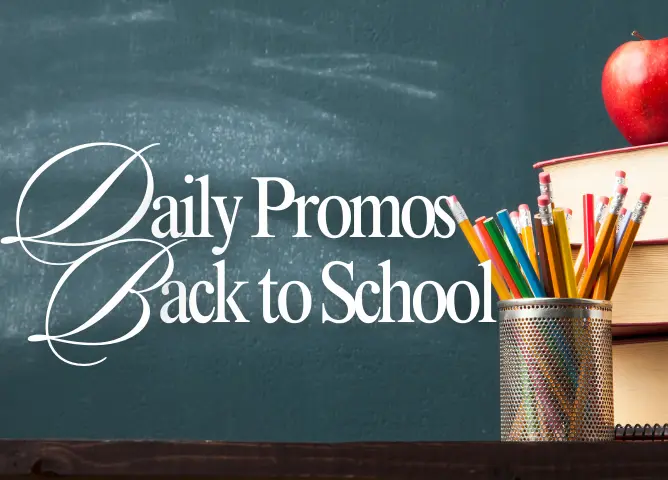 For more amazing fashion finds, check out the Daily Promos on the Latest Fashion Trends post.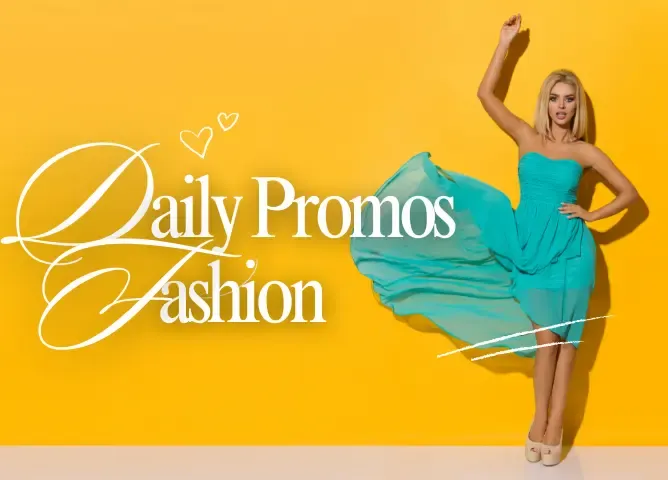 In the mood for a beauty haul? Our curated post on stellar beauty deals is just a click away!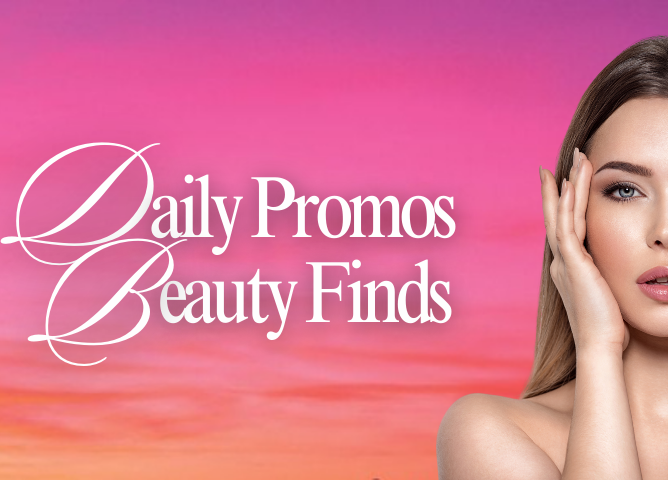 Looking to spruce up your home without breaking the bank? Check out our handpicked selection of essential home items on this dedicated post. Enjoy the hunt for your next fabulous find!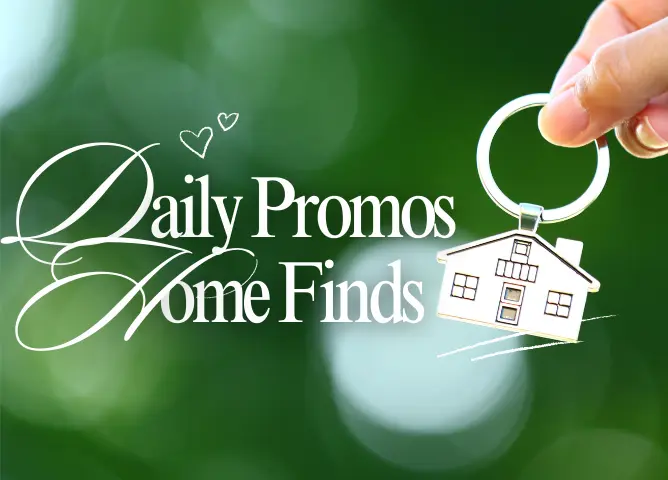 Happy shopping!
Comments