This post may contain affiliate links, please see our privacy policy for details.
Get ready to dive into a sensational array of fashion deals coming alive this August 25th! Whether you're scouting for that perfect sweater to battle the impending chilly days, hunting for a dress that makes heads turn, or seeking an ensemble that effortlessly takes you from morning meetings to evening events, we've got just the thing. Our expertly curated selection promises both style and exceptional savings. Let's not wait any longer; here are the top 5 unmissable fashion deals!
Striped Sweaters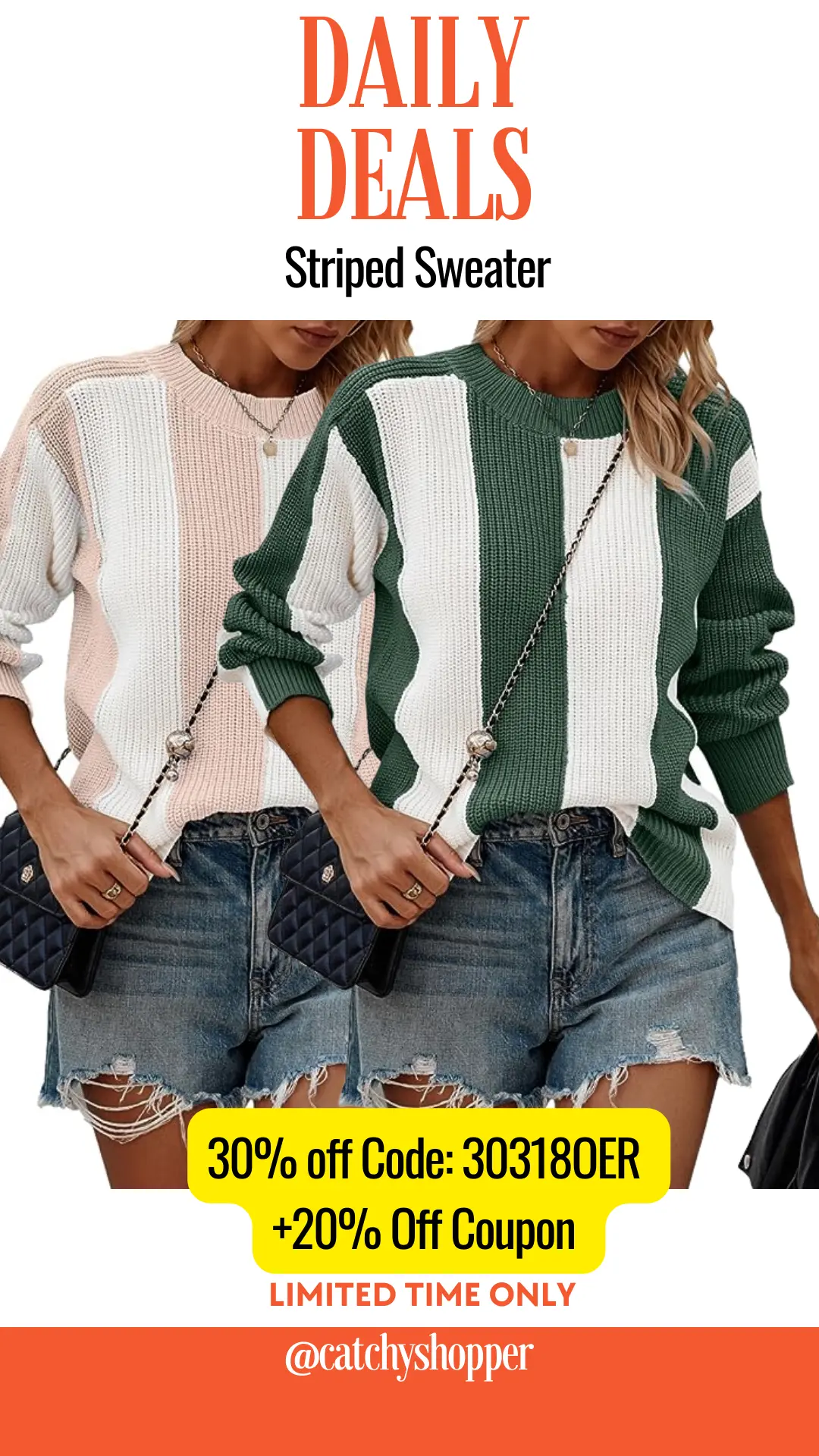 Crafted with impeccable attention to detail, this Striped Sweater is everything you need for those cooler days. Infused with a stylish color block design, it enhances any outfit, ensuring you stand out in a crowd. Boasting a timeless crew neck and knit fabric, it promises both style and warmth, a combo we all yearn for.
Be it a casual day out or a relaxed office look, pair it with jeans and boots, and you're ready to roll! Grab your favorite hue, be it the alluring green, the subtle beige, or the classic black, among others. Dive into this cozy offer at 30% off with Code: 30318OER, and enjoy an additional 20% Off coupon. Hurry, it's valid until 08/30!
Bow Dresses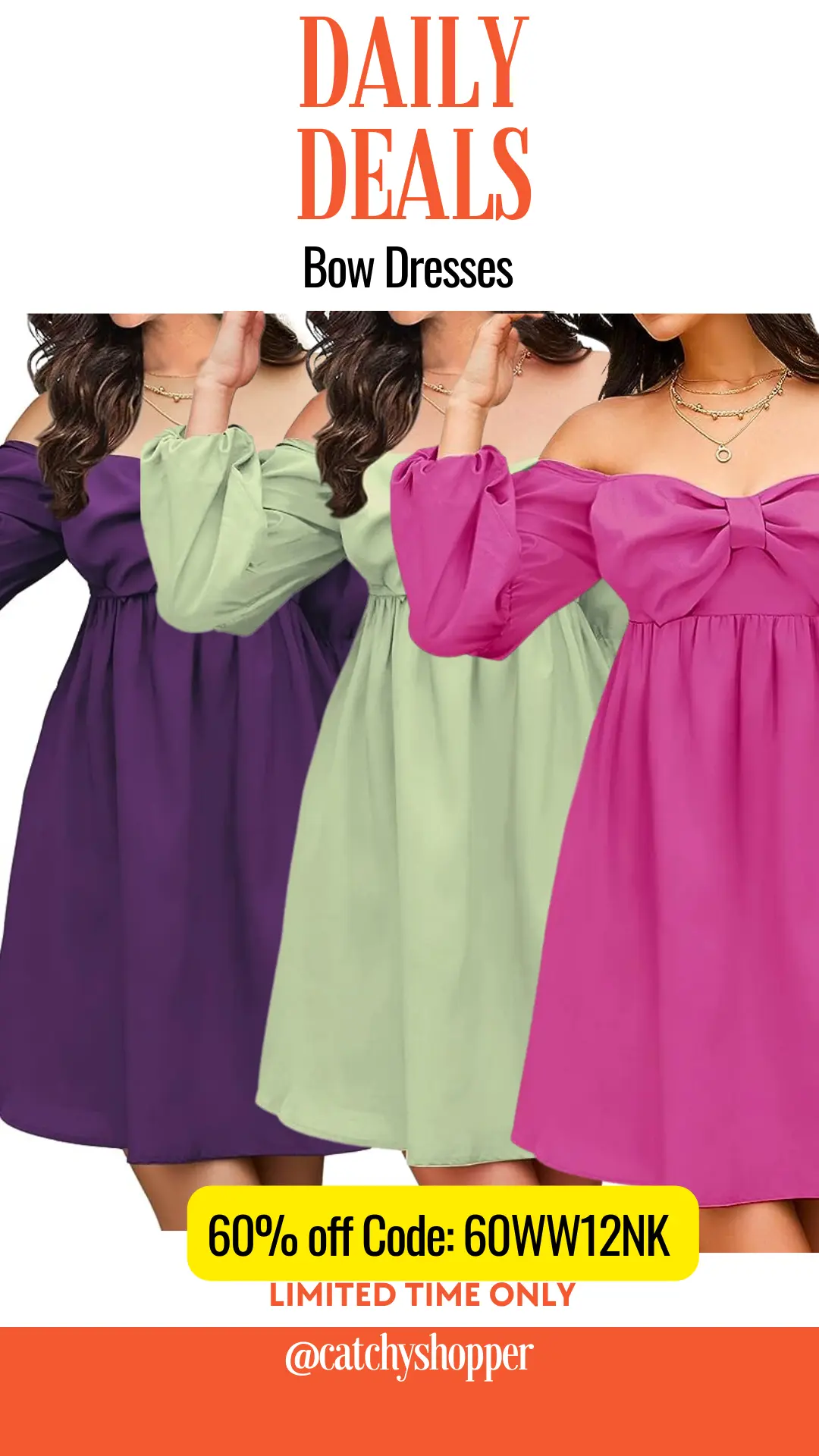 Channel vintage charm with this exquisite Bow Dress! Designed with a stunning square bow neck and off-shoulder design, this piece captures the essence of timeless elegance. The distinct bow-knot combined with the empire waist and tiered puff sleeves ensures you're the center of attention wherever you go.
Be it a date night, an afternoon tea, or even a shopping spree, accessorize according to the mood and let the dress work its magic. Seal the deal at a whopping 60% discount using Code: 60WW12NK. Act fast; this irresistible offer stands only until 08/29.
Two Piece Set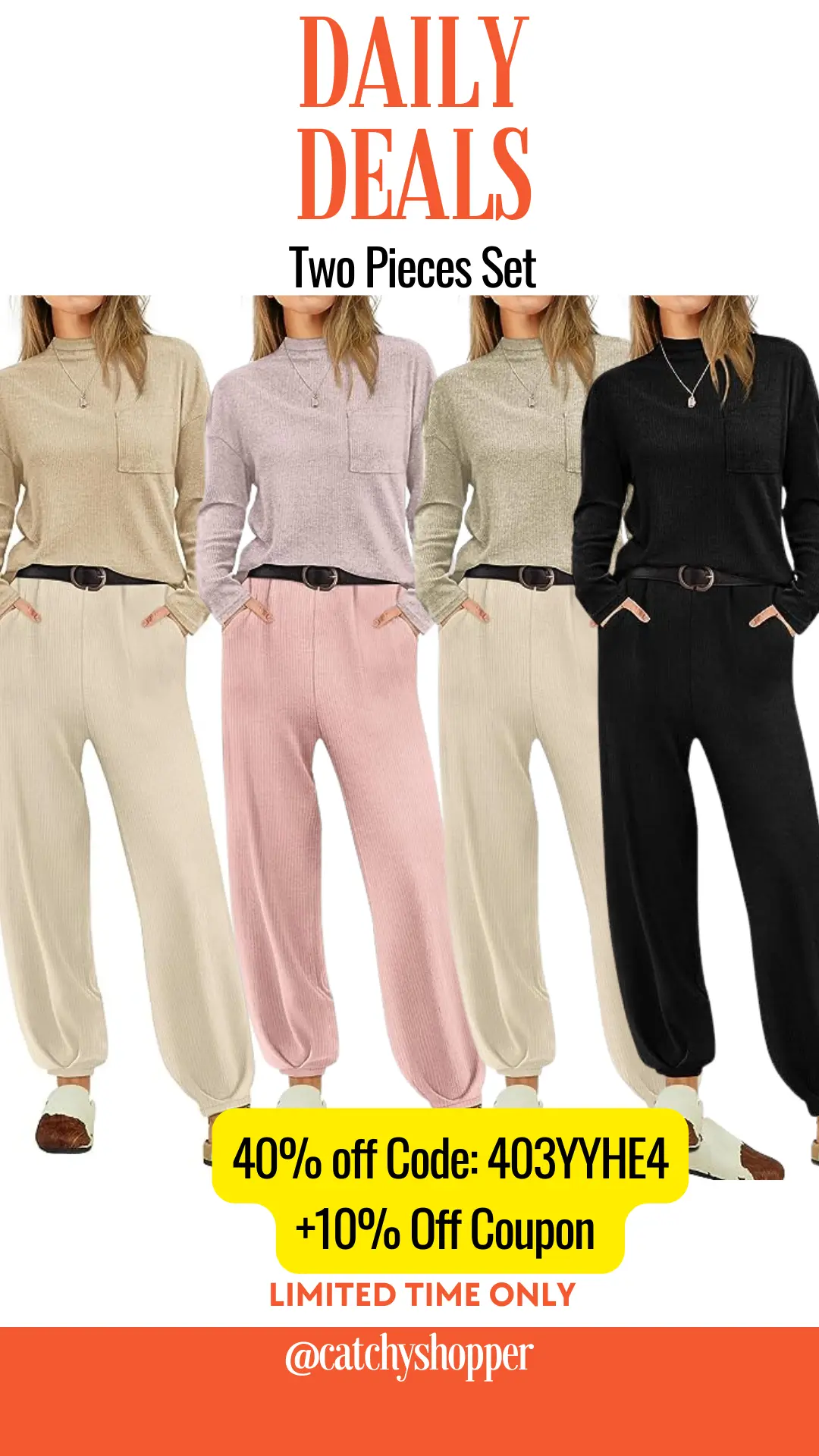 Say hello to versatility with our Two-Piece Set. Comprising a chic long-sleeved tunic top and high-waisted tapered knit pants, this ensemble is all about blending comfort with style. Made from a blend of polyester, rayon, and spandex, you're in for a treat in terms of comfort.
Whether you're pairing it with dainty booties or rocking those Boston clogs, this outfit effortlessly complements every look. Wear it as a unified set or mix things up; the choice is yours. Unlock this ensemble at a cool 40% off with Code: 403YYHE4 and avail an additional 10% off coupon. But remember, this combo stays hot only until 09/20!
Deep V Neck Long Sleeve Short Dress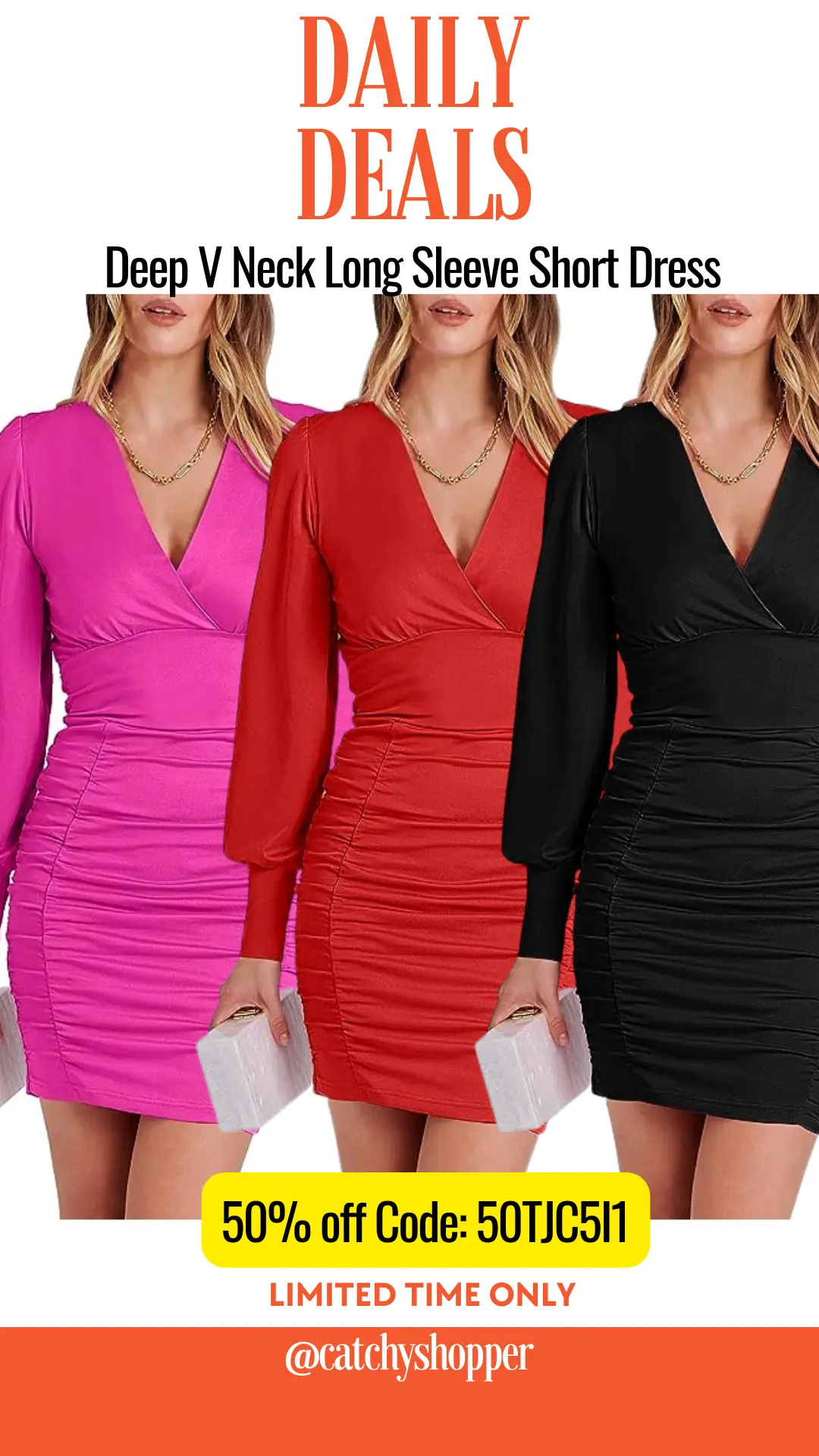 Dive into sensuality with this Deep V Neck Long Sleeve Short Dress. Its sheer long sleeves complement the deep V neck and high waist design, ensuring you ooze confidence and style. Whether it's a night out, a beach day, or even a casual outing, this dress is your companion.
The ruched front and V back add layers of sophistication, making it a wardrobe must-have. Get ready to shine, and avail this beauty at 40% off with Code: 40BVGWEW. The clock's ticking, with the offer expiring on 09/01!
3/4 Puff Sleeve Belted Romper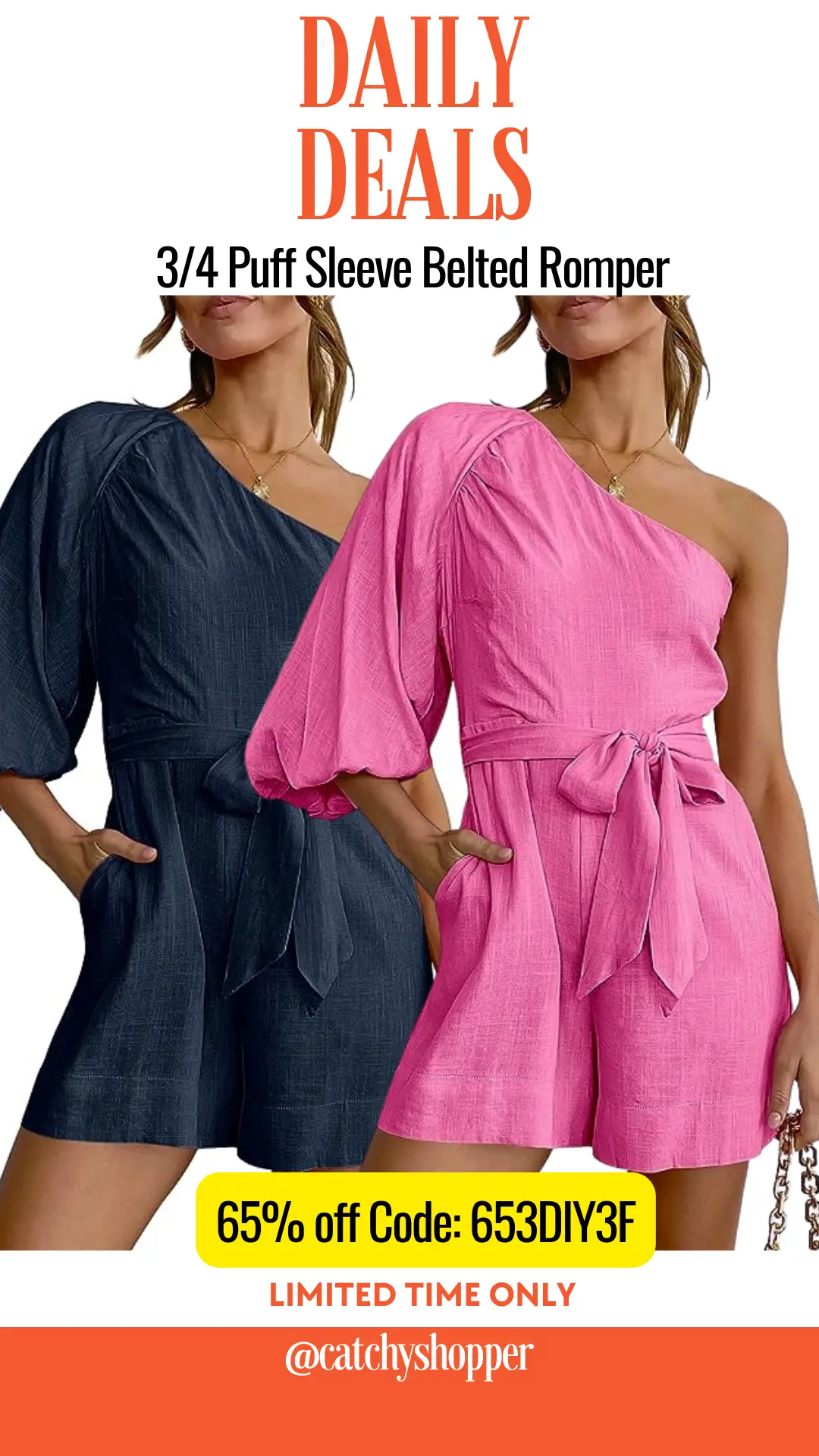 Step out in style with the 3/4 Puff Sleeve Belted Romper. Combining the trendy one-shoulder design with a tie front and wide leg, this romper is the embodiment of 2023 fashion! Perfect for a casual outing or an elegant beach day, this romper captures elegance and versatility in every stitch. Seal the look with an incredible 65% discount using Code: 653DIY3F. Remember, this steal of a deal is valid only until 08/31!
Join our Facebook Group for more unbeatable deals every day.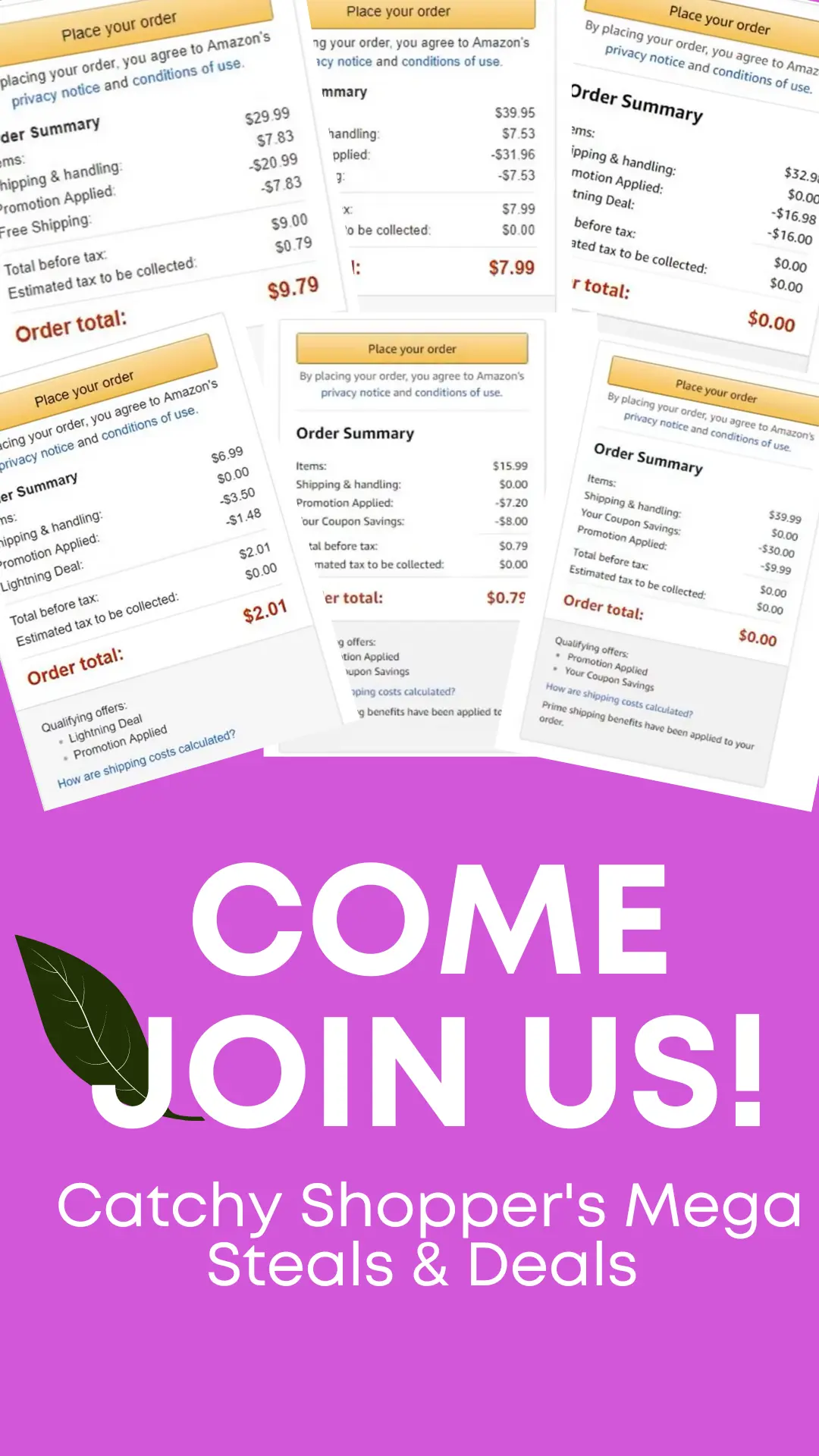 Ready for a school year like no other? Dive into our exclusive collection of the best Back to School Deals right here. Make this semester truly unforgettable!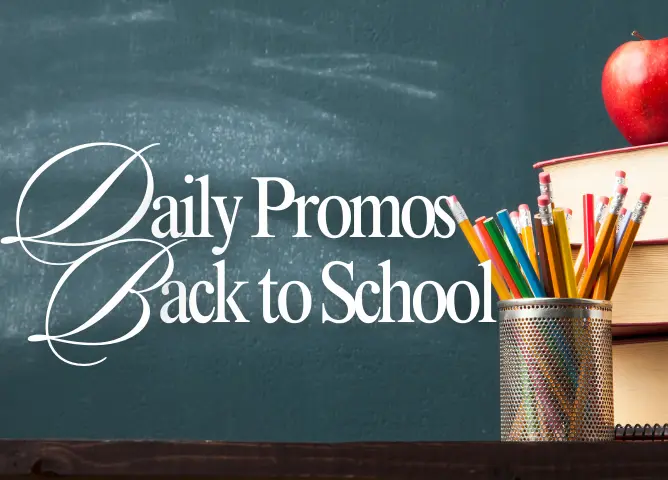 For more amazing fashion finds, check out the Daily Promos on the Latest Fashion Trends post.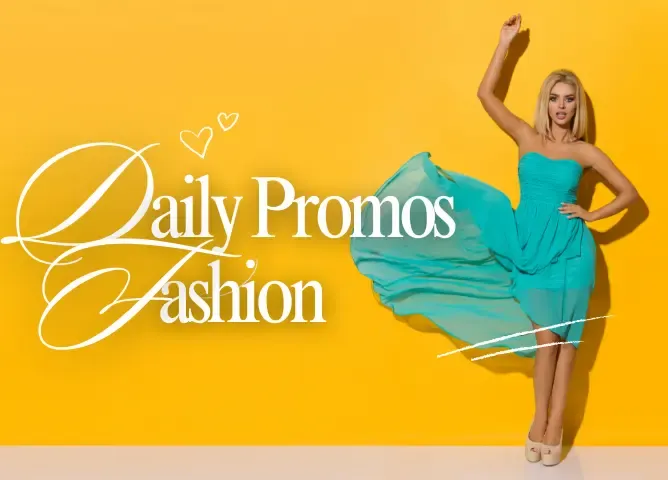 In the mood for a beauty haul? Our curated post on stellar beauty deals is just a click away!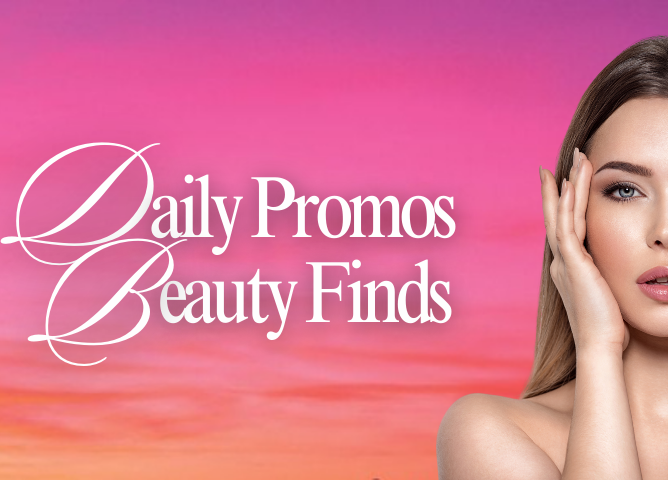 Looking to spruce up your home without breaking the bank? Check out our handpicked selection of essential home items on this dedicated post. Enjoy the hunt for your next fabulous find!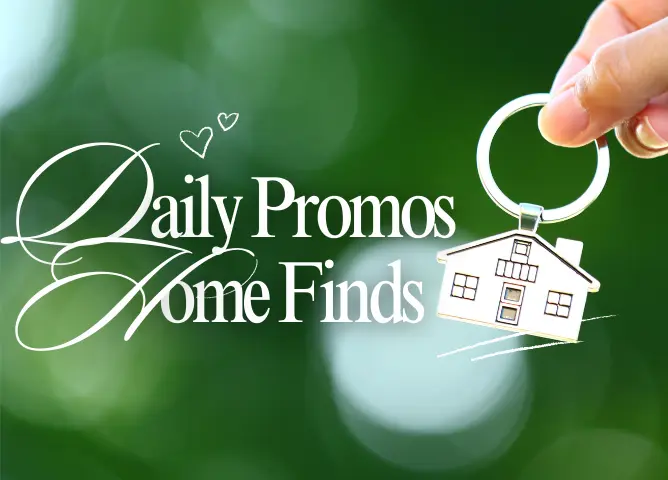 Happy shopping!
Comments