This post may contain affiliate links, please see our privacy policy for details.
Hello, fashionistas! Your hunt for the best fashion deals ends here. From chic tops to summer dresses and everything in between, I've got you covered. Here are my Top Amazon Fashion Deals for July 28. Ready, set, shop!
Tap the image to shop and seize these deals! Remember to input the provided coupon codes at checkout if they're not pre-loaded.
Crop Tops
Say hello to summer in style with these crop tops. Available in 6 colors, they're 50% off until August 31st. Code: QX2F36UY. Don't forget to apply the provided coupon codes at checkout if they're not automatically added!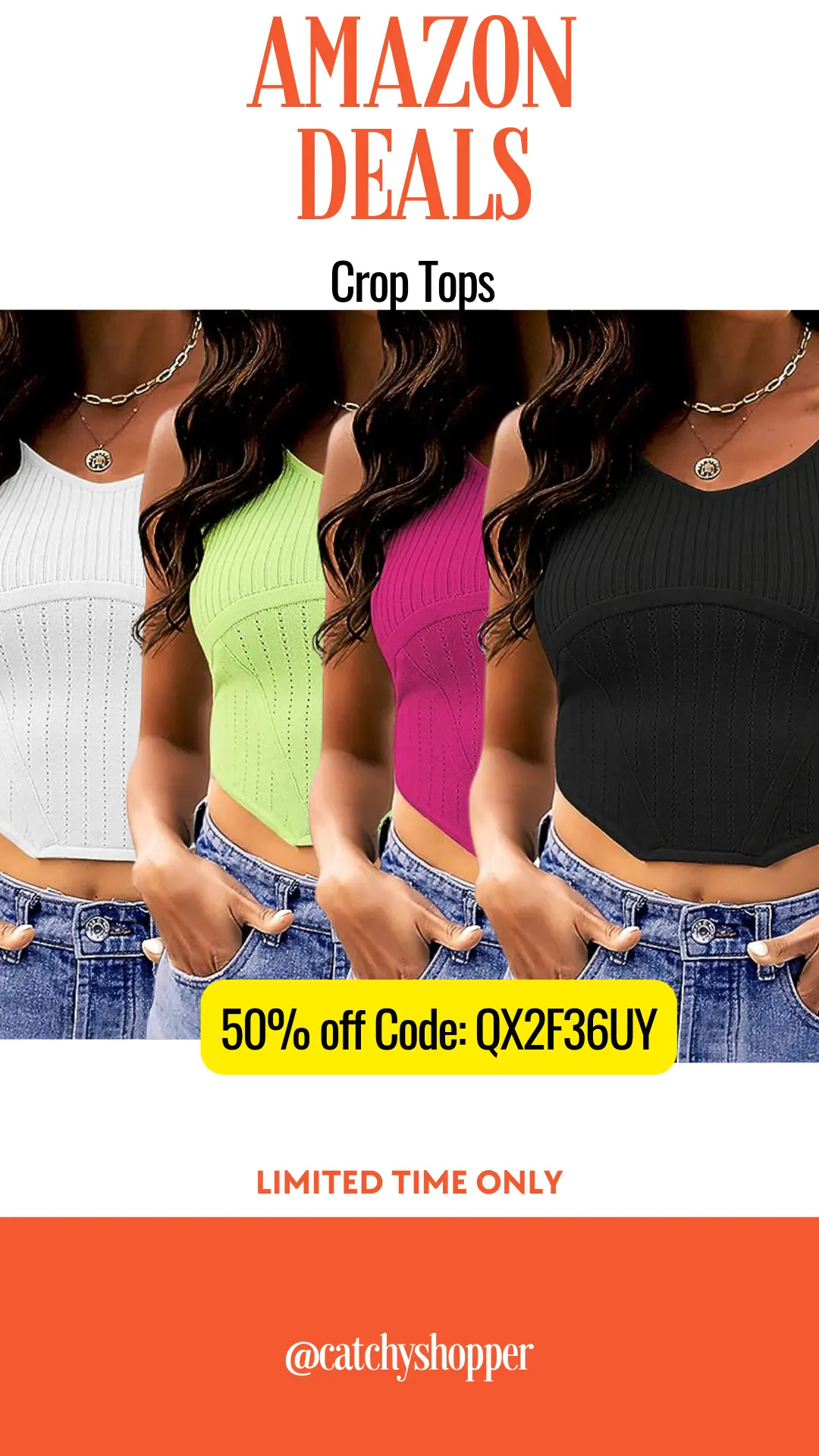 V Neck Ruched Bodycon Mini Dress
Perfect for any occasion, this mini dress is currently half-off until July 31st. Grab yours today using the code 30RRLKHM + 20% coupon. Remember to add coupon codes at checkout!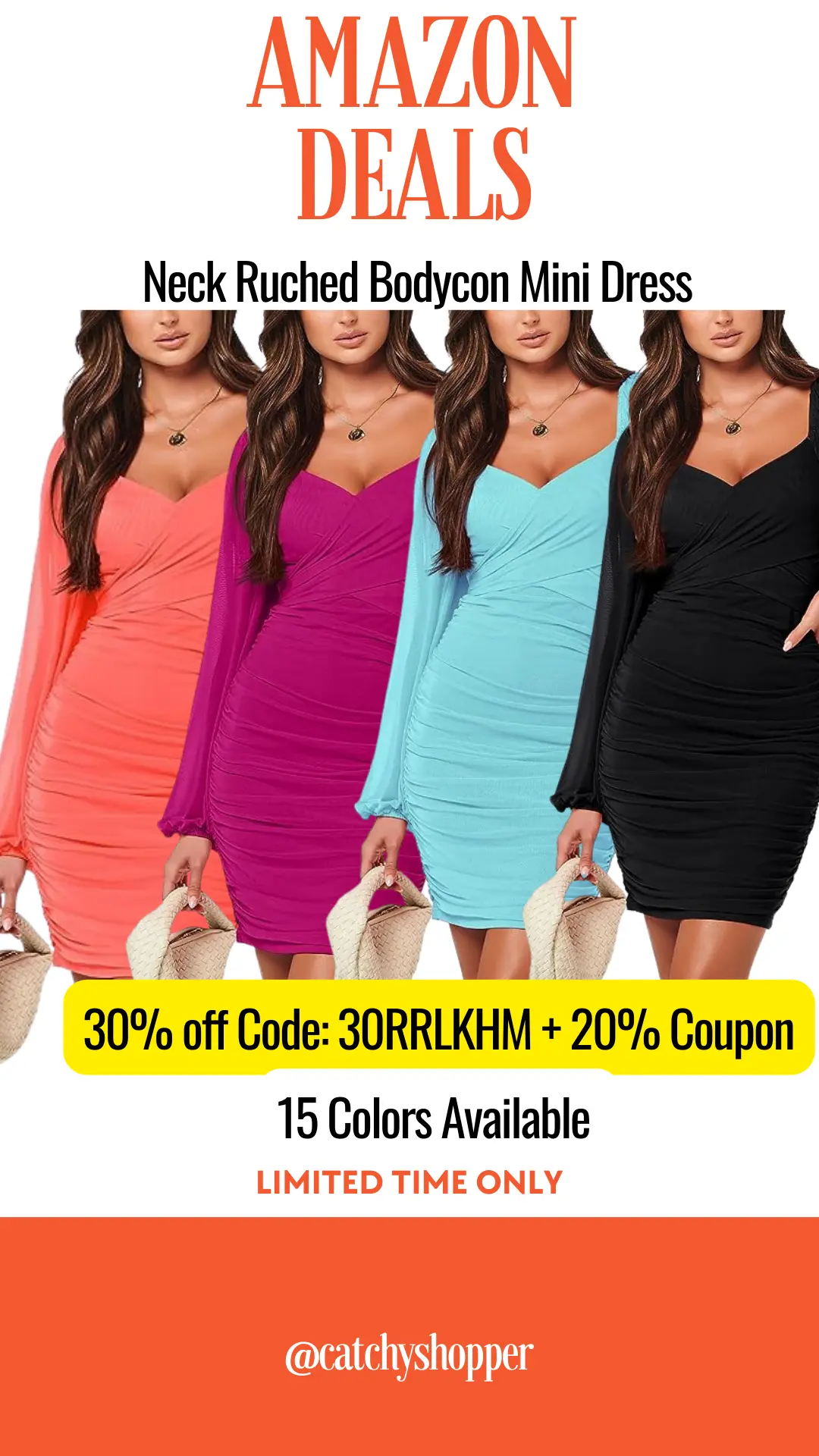 Summer Casual Adjustable Jumpsuit
Casual and comfy, these adjustable jumpsuits are 40% off until July 31st. Use the code 40HUQ13K.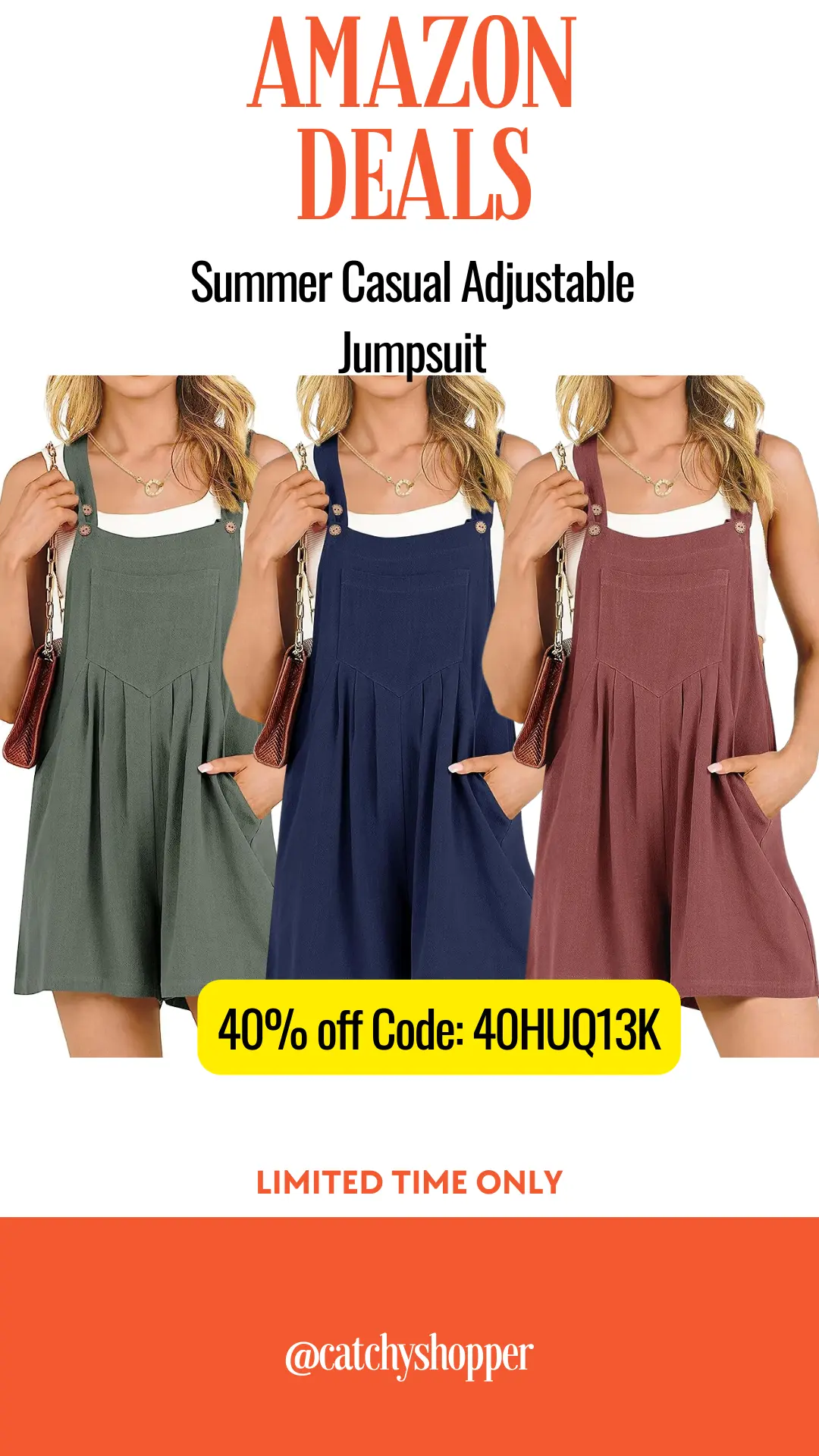 Mesh Tote Beach Bag
The perfect beach companion in 7 different colors, available at 50% off until August 3rd. Use the code 502E1EMK.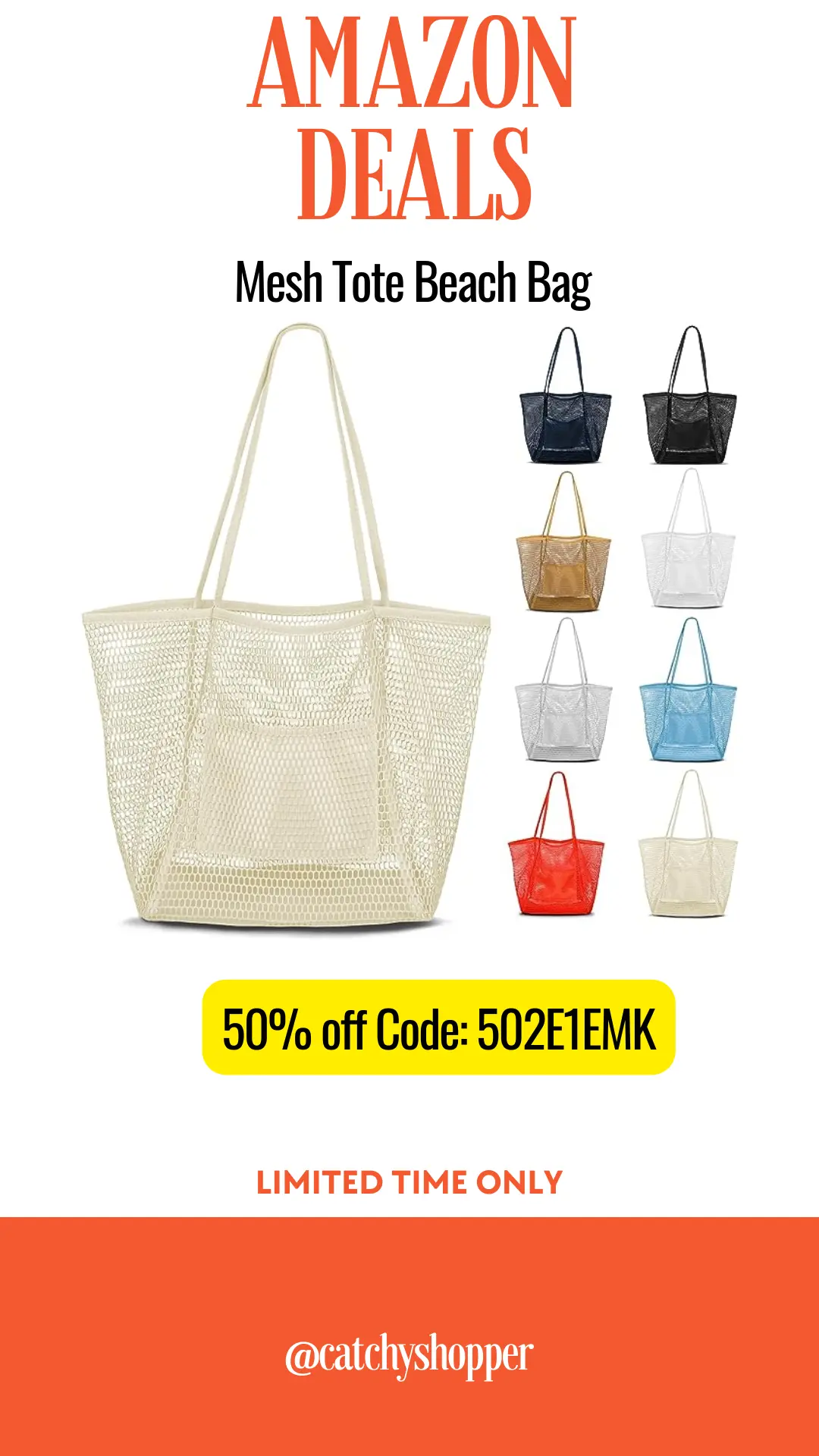 Sunglasses
Protect your eyes from harmful UV rays in style. These retro mirror lens sunglasses are 50% off until July 30th. Use the code XZ5ZKS33.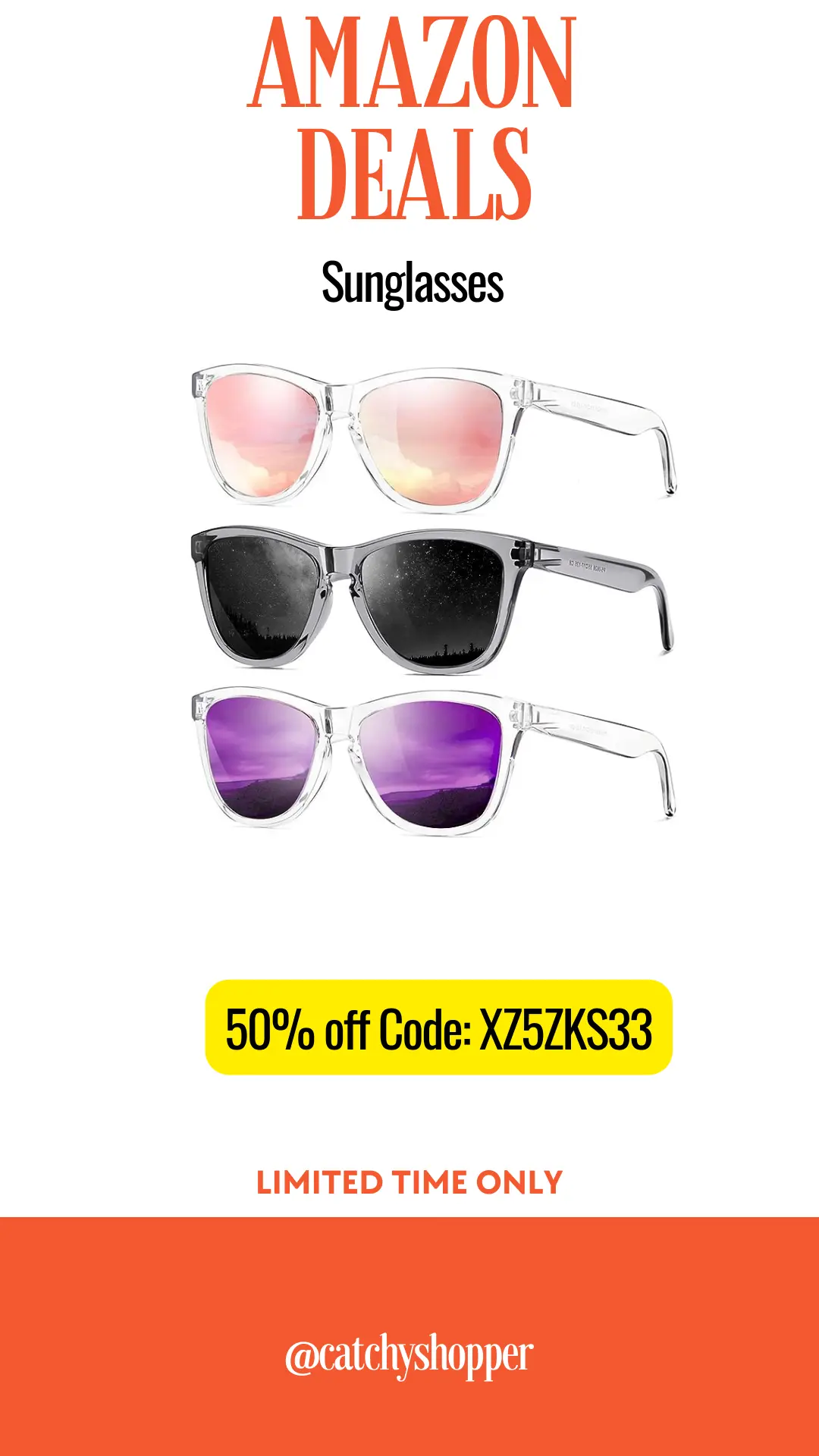 Lightweight Summer Cardigan
Versatile and comfortable, these cardigans come in 45+ colors. Get yours at 70% off until August 4th. Use the code 70R5MFHL.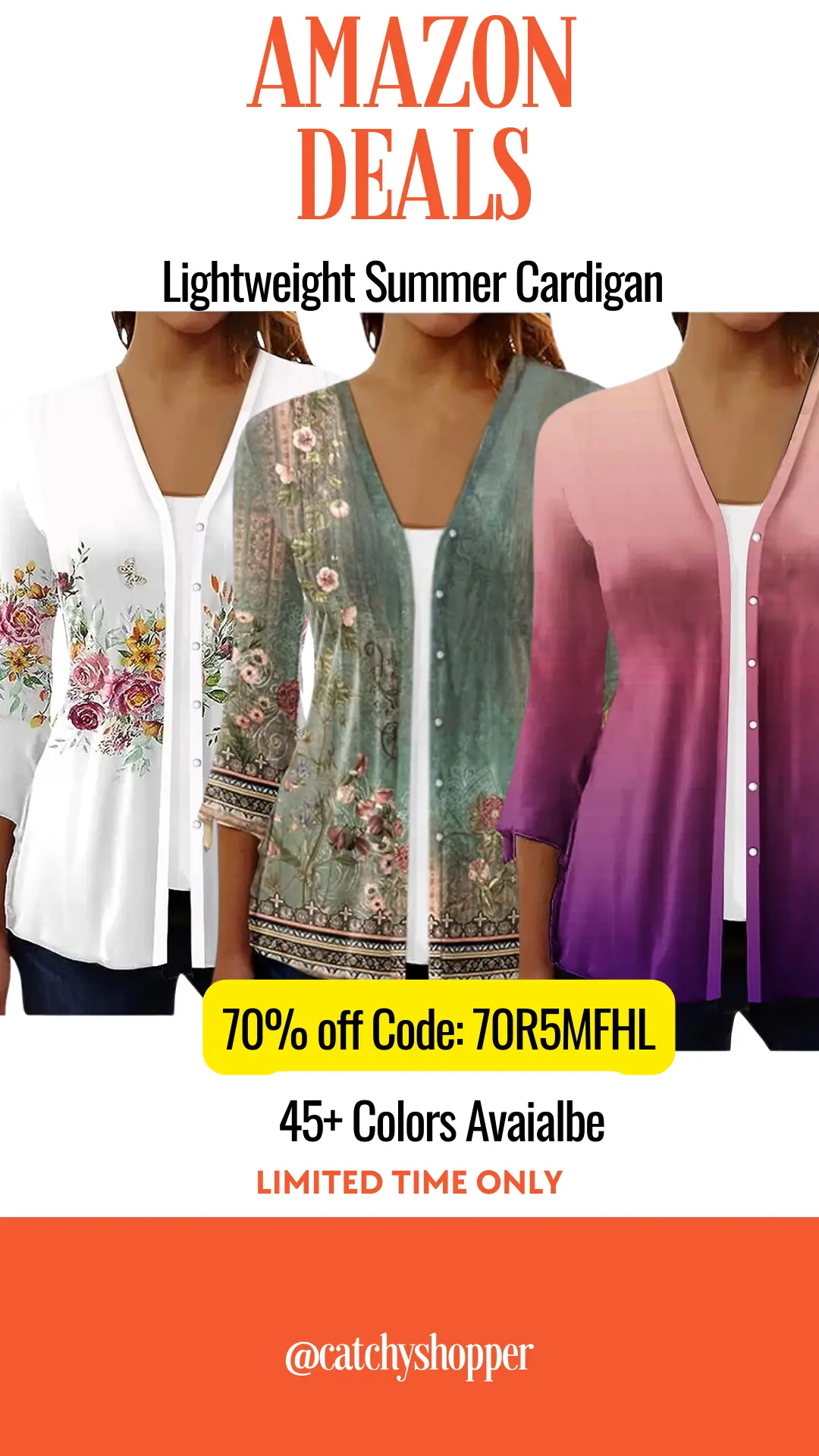 3 Pack Crop Sleeveless Tank Tops
Stay trendy and comfortable this summer. These breathable, buttery soft tank tops are 50% off until July 31st. Use the code 403TNO93 + 10% coupon.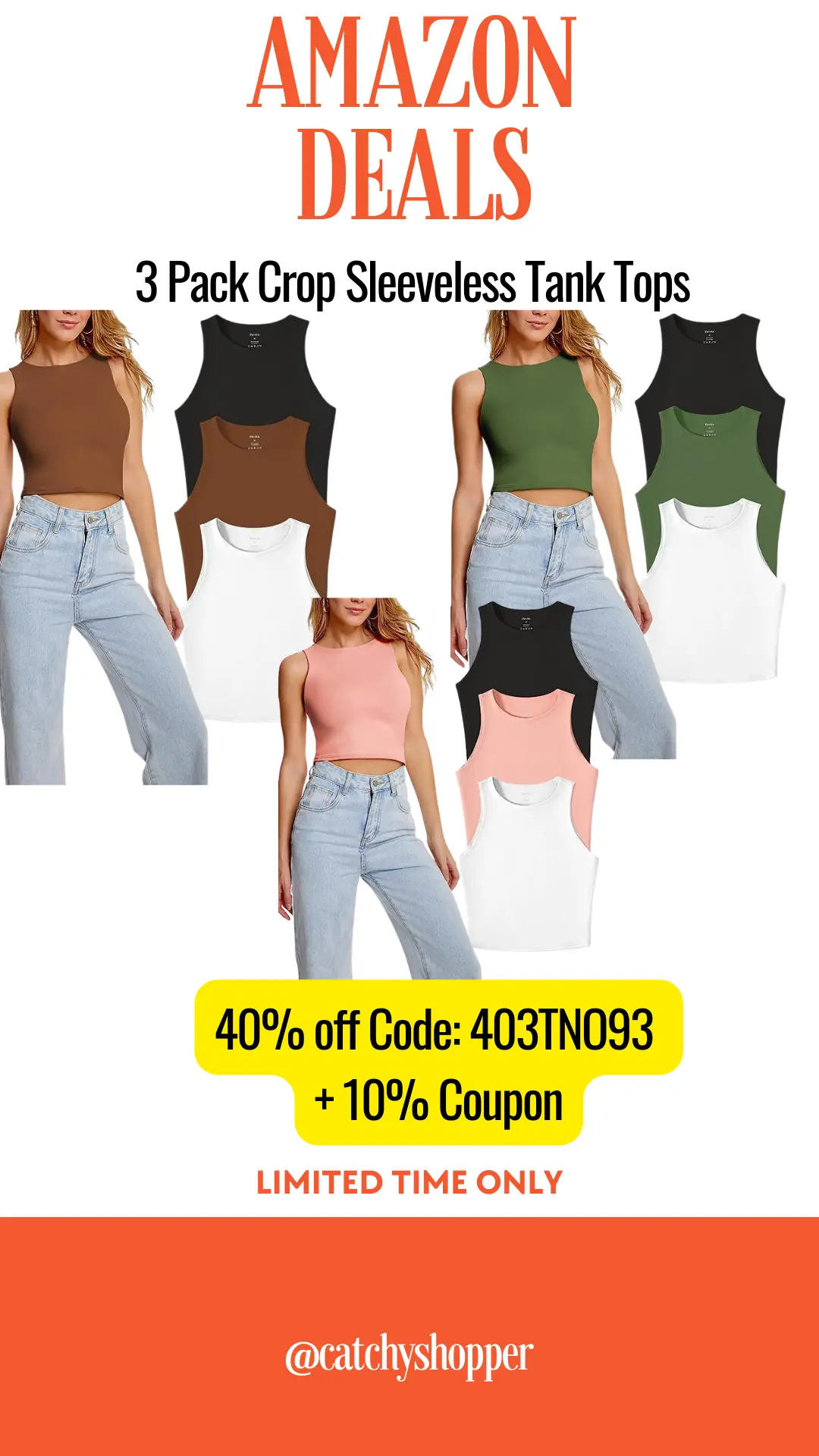 One Shoulder Bodycon Dress
Show your sophisticated side with this slim-fit, one-shoulder dress. Available in 12 colors at 60% off until July 28th. Use the code 508OJEM1 + 10% coupon.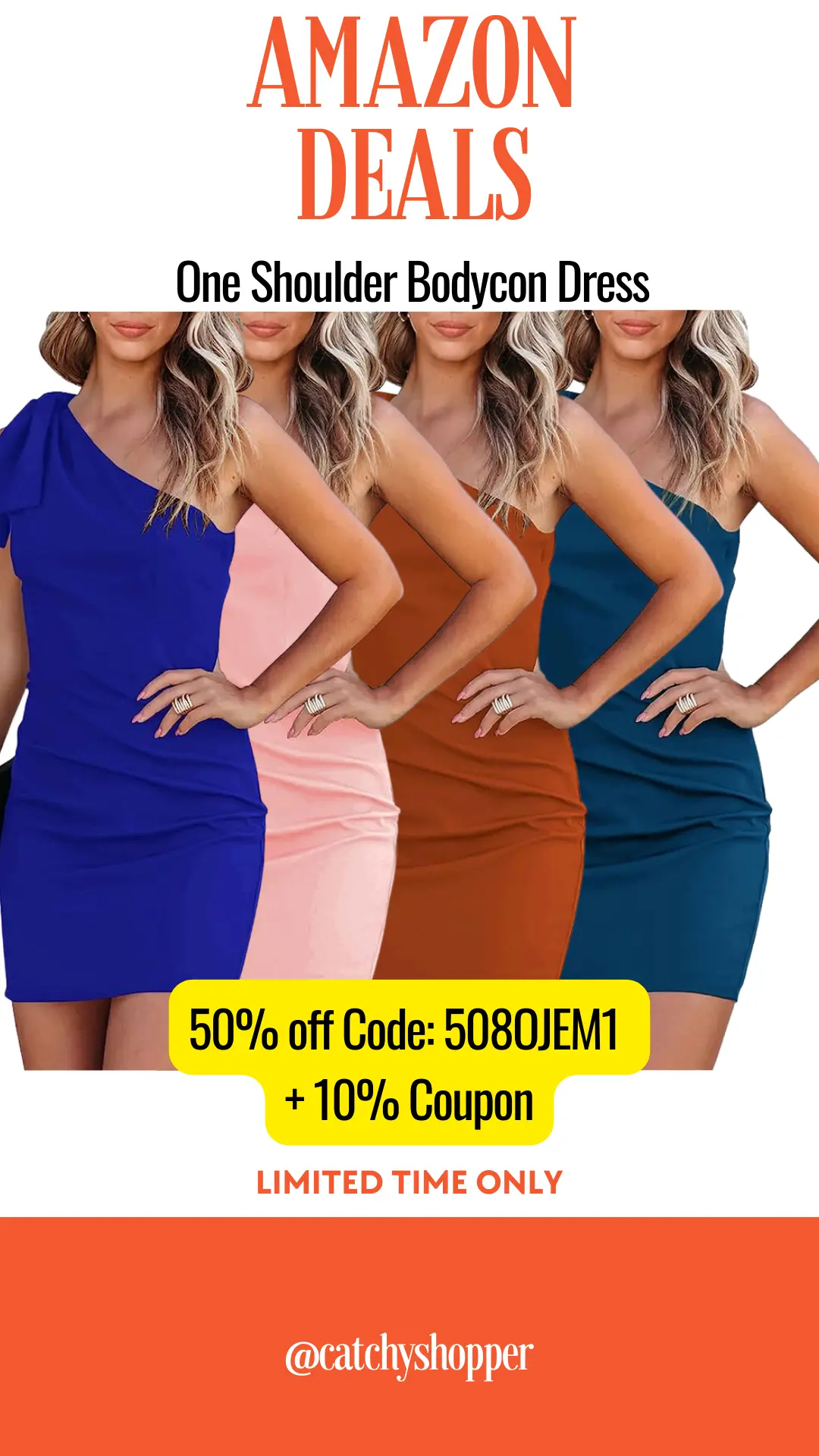 Women Workout Sets
Step up your workout game with these sets. Half-off until August 2nd. Use the code 50QABTPH.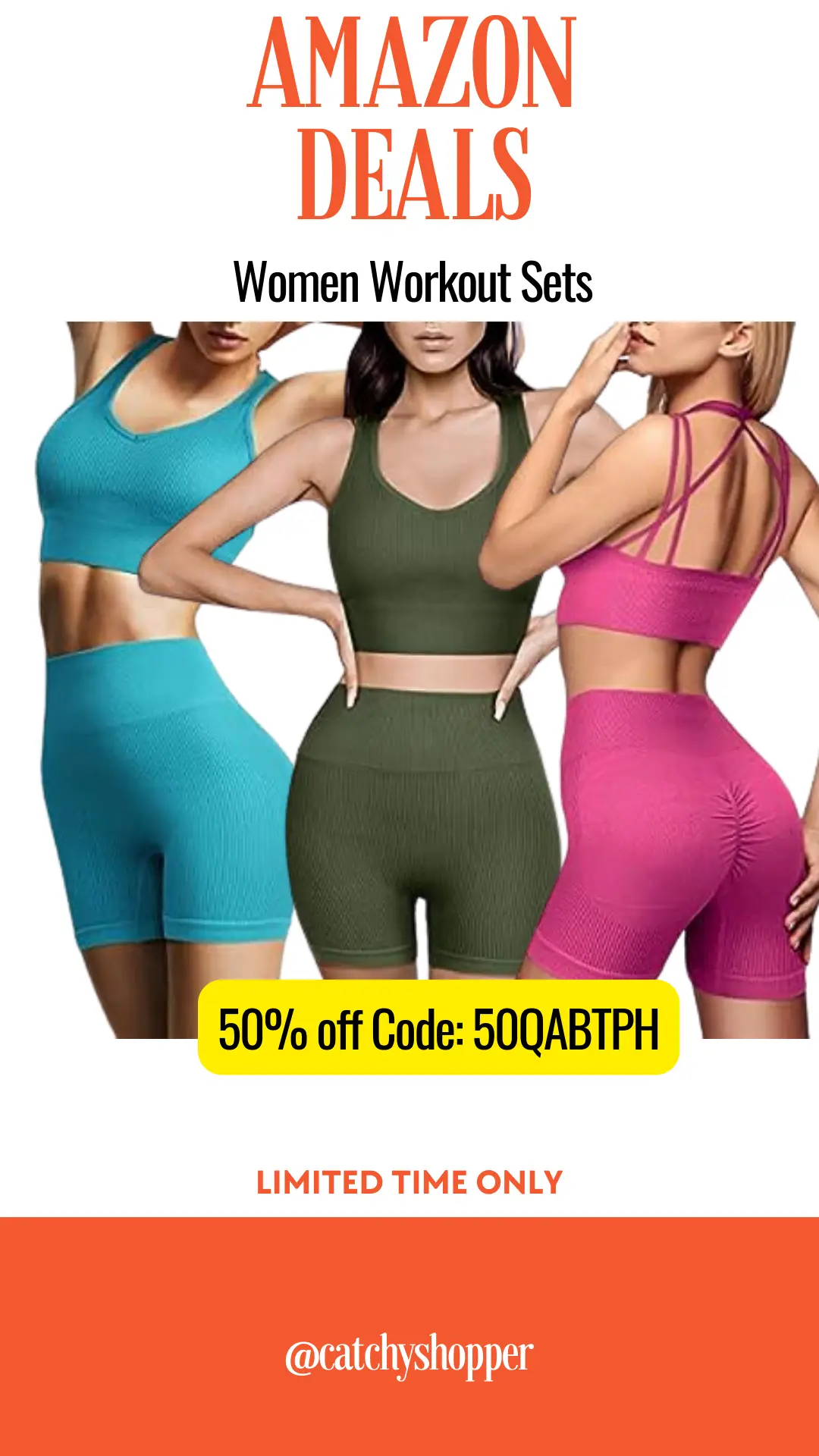 Women A-Line Flowy Swing Sundress
Perfect for any sunny day, these sundresses are 55% off until July 31st. Available in 15 colors, use the code 55TXQKZK to save.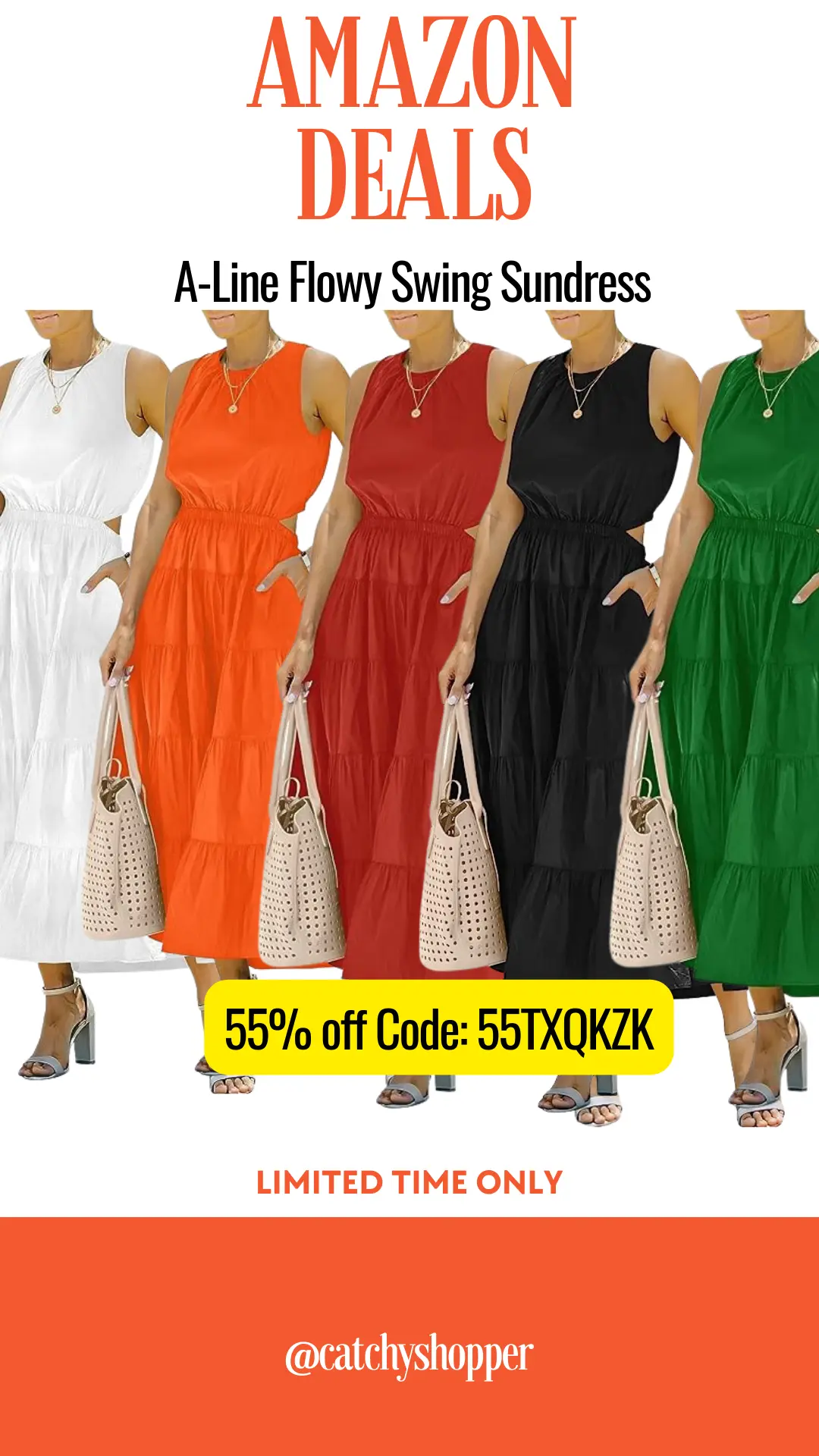 💡Remember, these offers are subject to change and can end at any time. So, don't wait too long to take advantage of these fantastic savings.
For more amazing fashion finds, check out the Daily Promos on the Latest Fashion Trends post.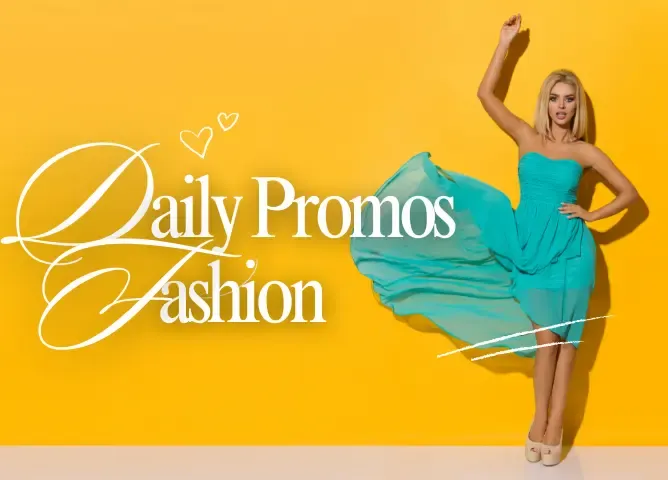 In the mood for a beauty haul? Our curated post on stellar beauty deals is just a click away!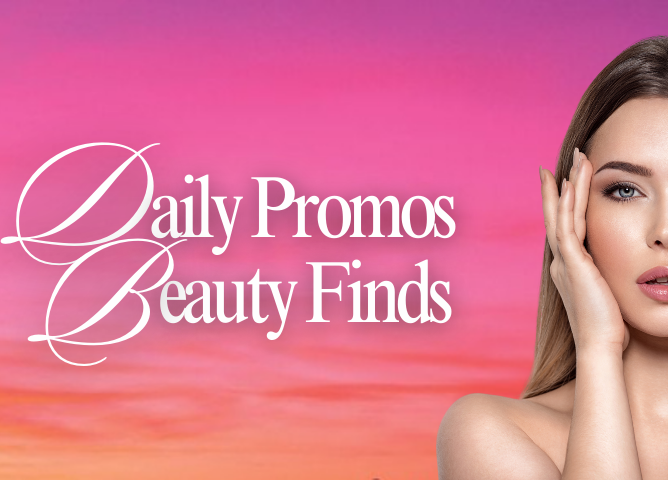 Looking to spruce up your home without breaking the bank? Check out our handpicked selection of essential home items on this dedicated post. Enjoy the hunt for your next fabulous find!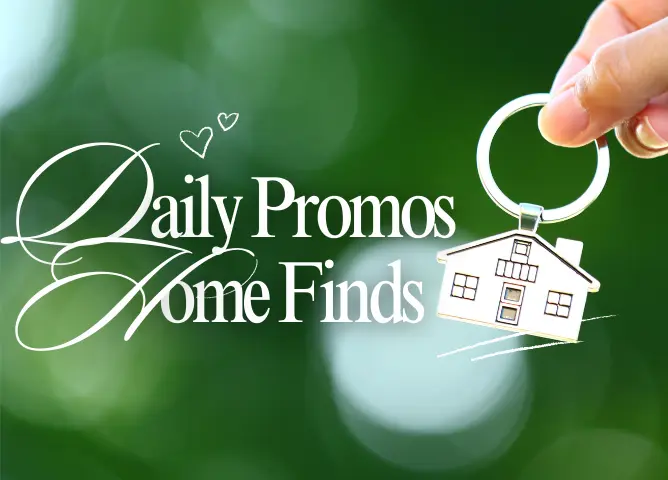 Happy shopping!
Comments