This post may contain affiliate links, please see our privacy policy for details.
Prepare to be spellbound by an exciting medley of fashion deals unveiling this September 17th! Whether you're setting the mood for a Halloween bash, choosing an outfit for a night of trick-or-treating, or just looking for a stylish yet spooky addition to your fall wardrobe, we've got some treats (no tricks!) for you. Our carefully curated selection is bound to make heads turn, and the cherry on top? Each item comes with a massive discount. So, let's not dally any longer; here are the top 5 spine-chilling fashion deals for you!
Halloween Tunic Top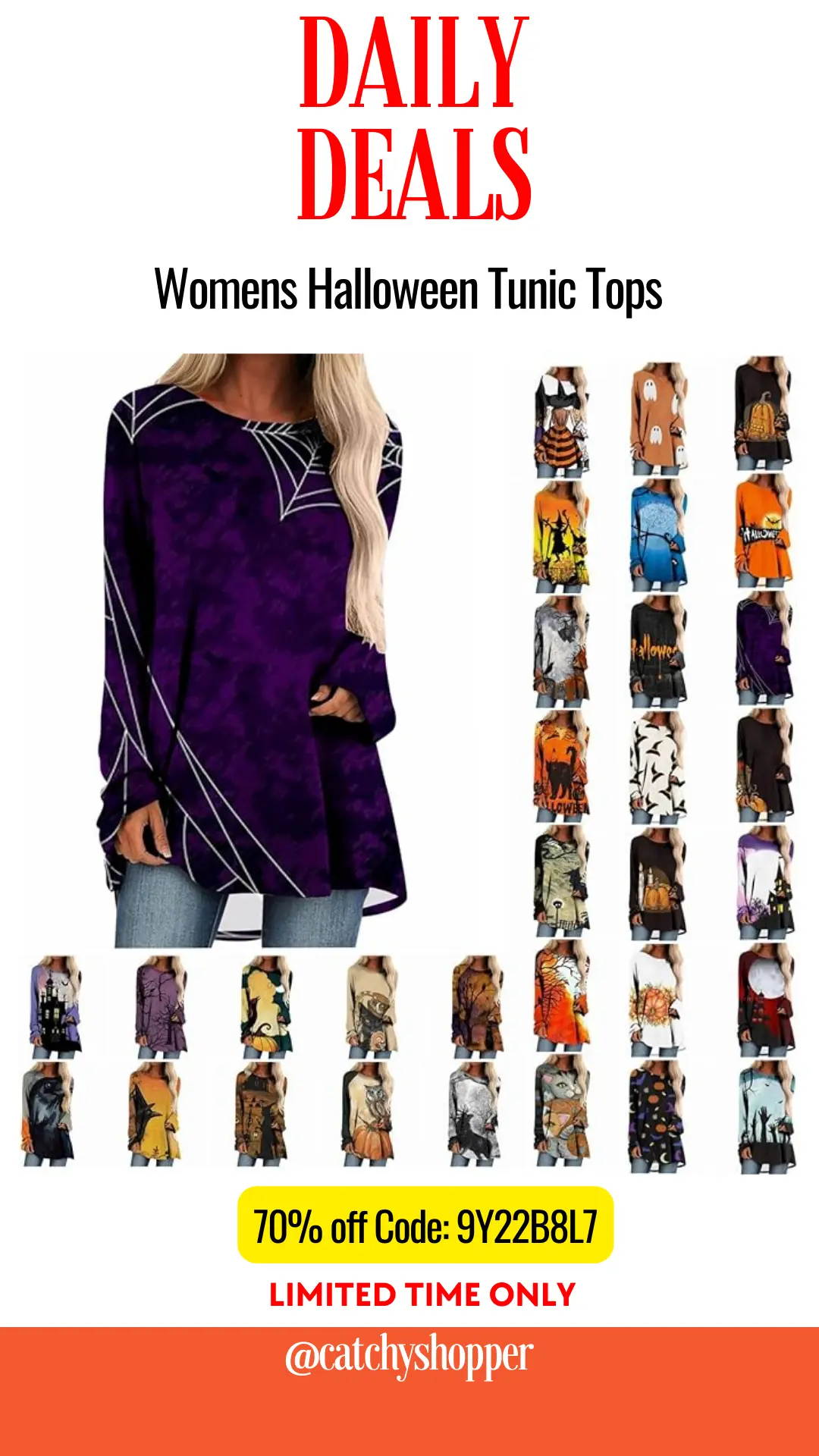 Prepare for the chills with this 70% off tunic top using the code 9Y22B8L7 (valid till 2023-10-15). This long-sleeve, crew neck attire is not just comfortable but versatile, doubling as long loose t-shirts or even cozy pajamas. Perfect for a Halloween get-together or as a thoughtful gift for expecting moms, this top pairs wonderfully with leggings and summer tunics.
Zip Up Halloween  Graphic Hoodies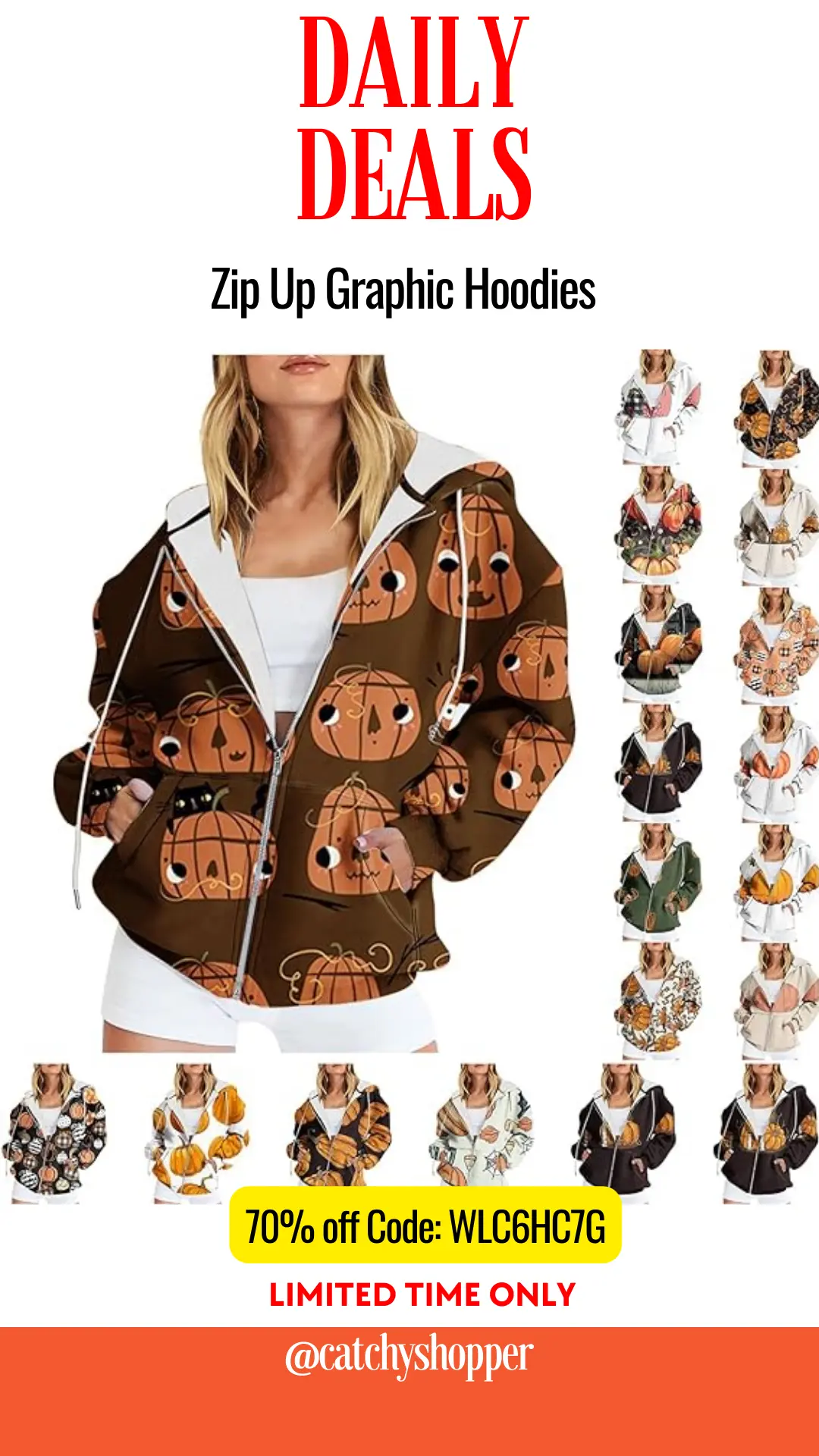 Step up your Halloween vibe with these graphic hoodies. With a 70% off code WLC6HC7G available until 2023-10-30, this hoodie promises comfort and style. The Halloween Pumpkin graphic print and full-zip design make it both chic and functional. Whether you're off to a party or a casual day out, pair it with jeans or joggers for a head-turning look.
Halloween Pumpkin Sweatshirt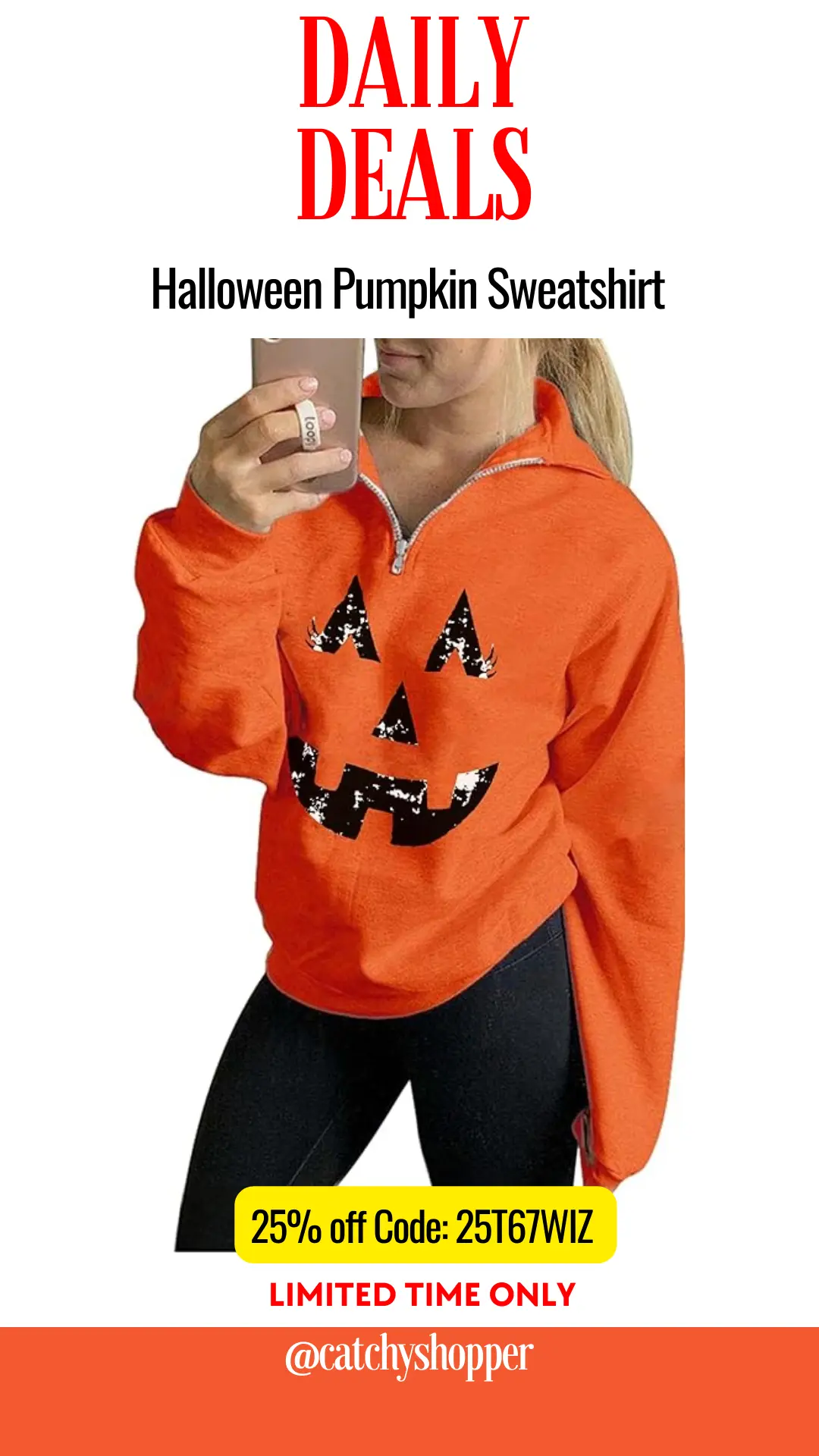 Feel the Halloween spirit in the air with this cotton-polyester blend sweatshirt. Avail 25% off with the code 25T67WIZ plus a 10% coupon, and get ready for the festivities by 2023-09-23. The unique smile pumpkin graphic and half-zip up design make it a standout choice for any Halloween event, from parties to cosplay plans.
Halloween Cardigan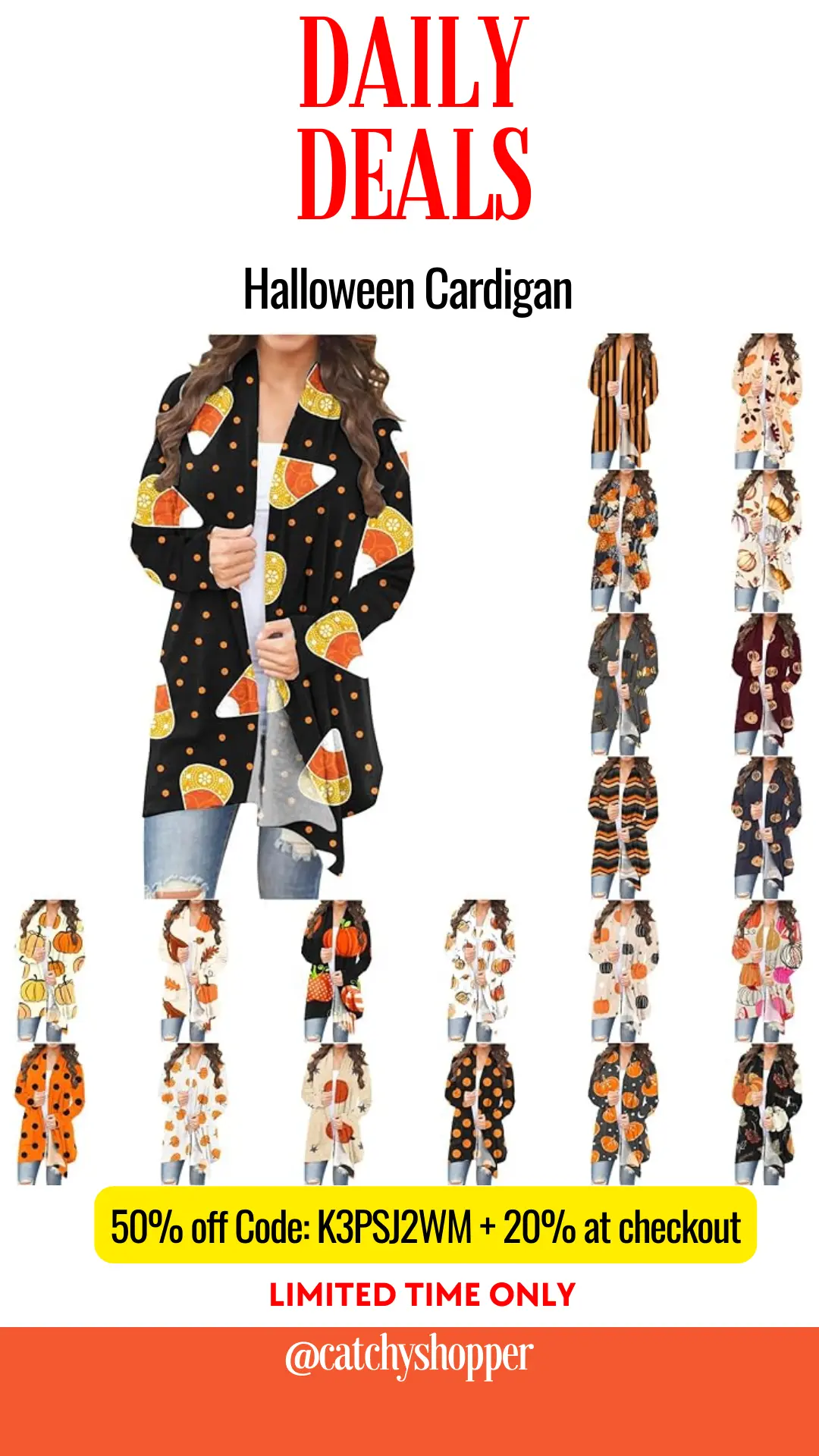 This cardigan isn't just for keeping the evening chill at bay. It's a fashion statement. Made in the USA, this cardigan can be yours at a whopping 50% off with the code K3PSJ2WM, plus an extra 20% off at checkout. Its soft, breathable material ensures comfort, while its unique design adds flair to any outfit.
Halloween Crewneck Sweatshirt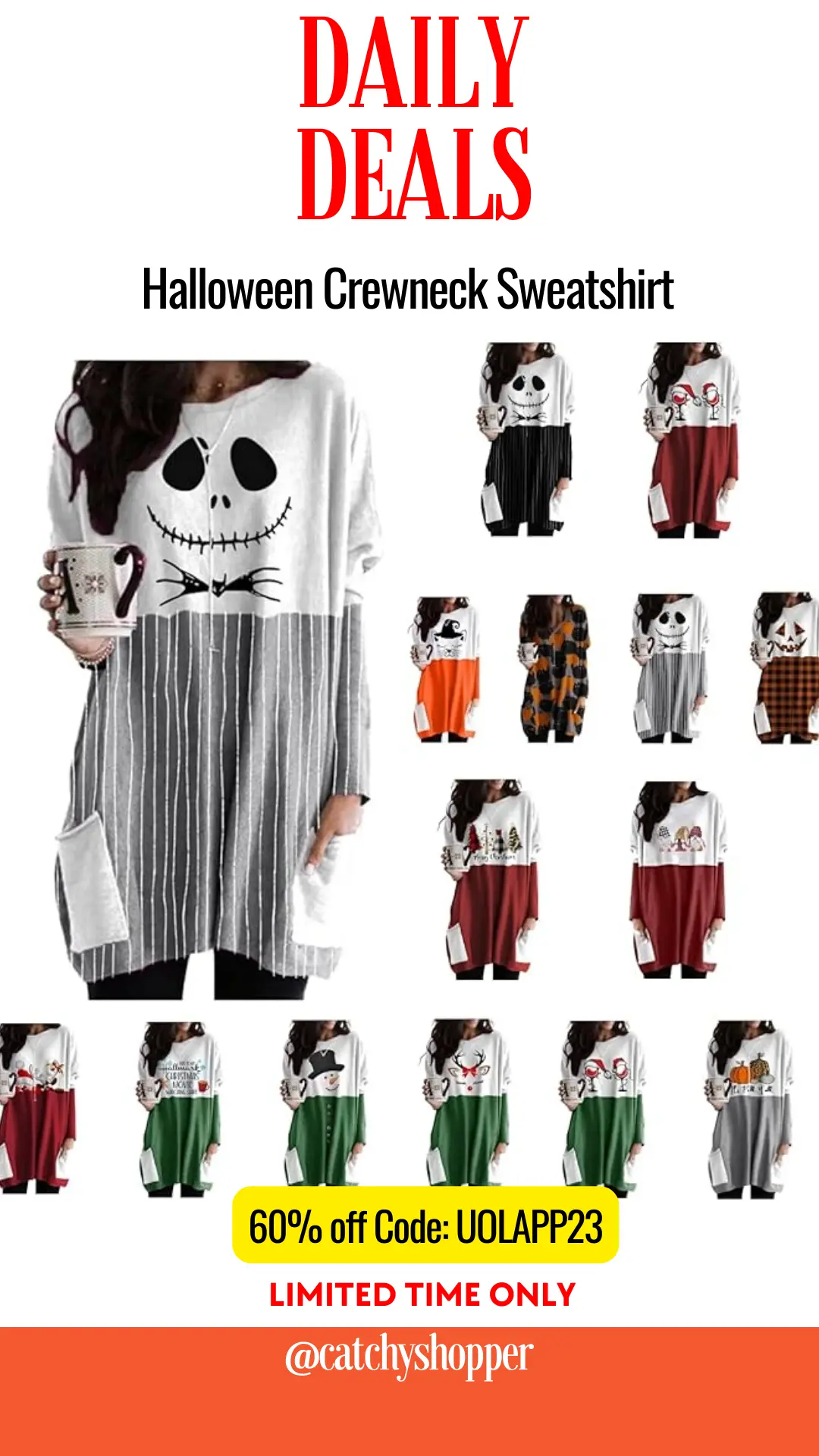 Last, but certainly not least, this sweatshirt is for those who want to celebrate Halloween in style. With a 60% off code UOLAPP23 valid until 09/20, this sweatshirt offers multiple Halloween-themed graphics that can fit any spooky mood. Whether you're feeling the fun with dancing skeletons or aiming for a vintage Halloween doodle look, this sweatshirt has you covered.
Don't miss out on these hair-raising deals! Dive deep into each link and remember, Halloween is just around the corner. Upgrade your wardrobe with these frightfully fabulous pieces. Enjoy the spooktacular savings!
Join our Facebook Group for daily unbeatable deals.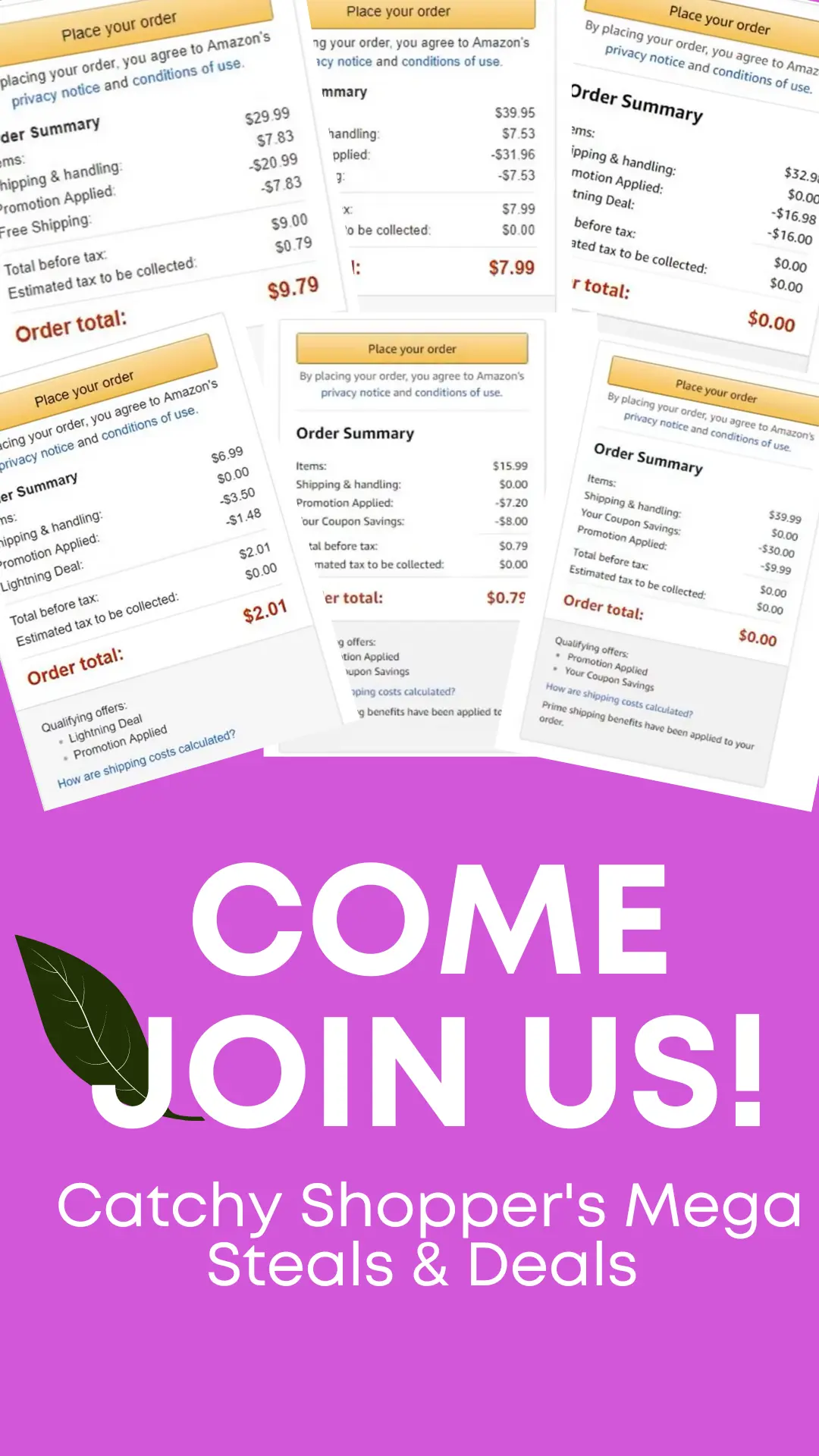 Ready for a school year like no other? Dive into our exclusive collection of the best Back to School Deals right here. Make this semester truly unforgettable!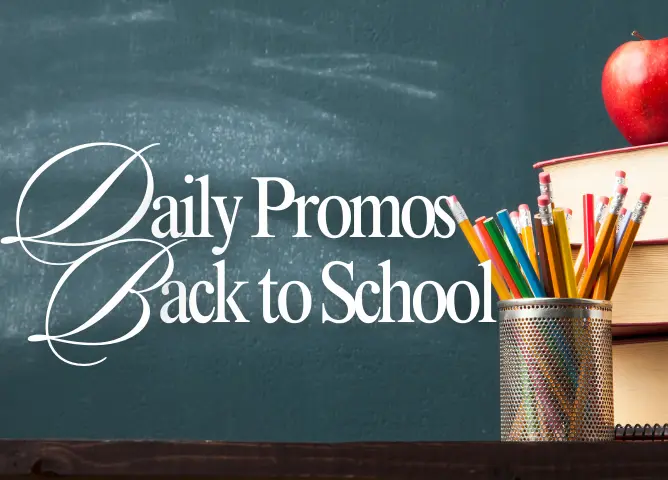 For more amazing fashion finds, check out the Daily Promos on the Latest Fashion Trends post.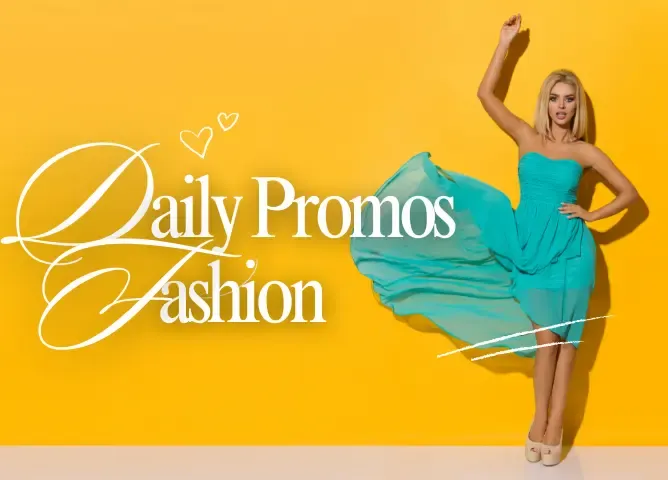 In the mood for a beauty haul? Our curated post on stellar beauty deals is just a click away!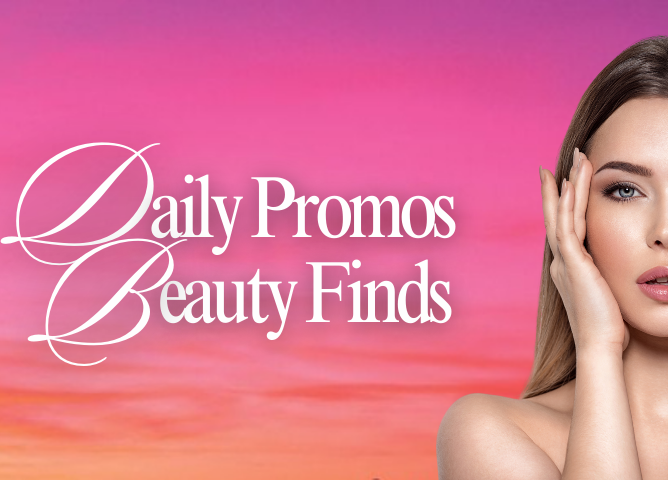 Looking to spruce up your home without breaking the bank? Check out our handpicked selection of essential home items on this dedicated post. Enjoy the hunt for your next fabulous find!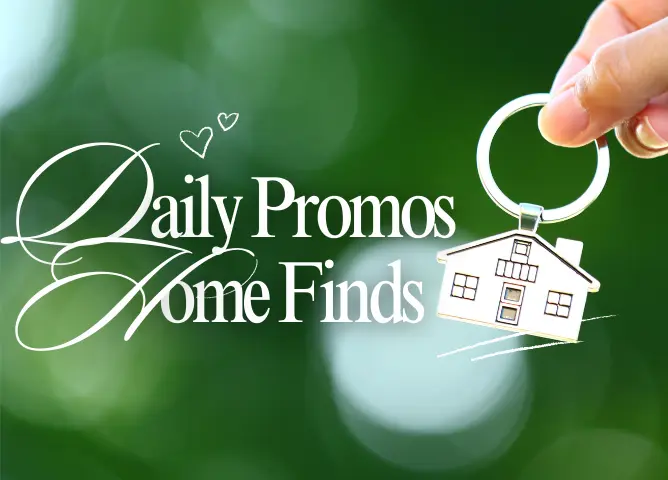 Happy shopping!
Comments