This post may contain affiliate links, please see our privacy policy for details.
Prepare to be spellbound by our stunning array of fashion deals ready to bewitch your senses this September 24th! Whether you're prepping early for Halloween festivities, want to coordinate in spooky style with the whole family, or simply desire some ghoulish glam, we're your magic potion. Every item on our list isn't just stylish; it also comes with a wickedly tempting discount. So, are you ready to summon the spirits of style? Behold our top 5 phantasmal fashion deals!
Halloween Family Matching Pajamas Set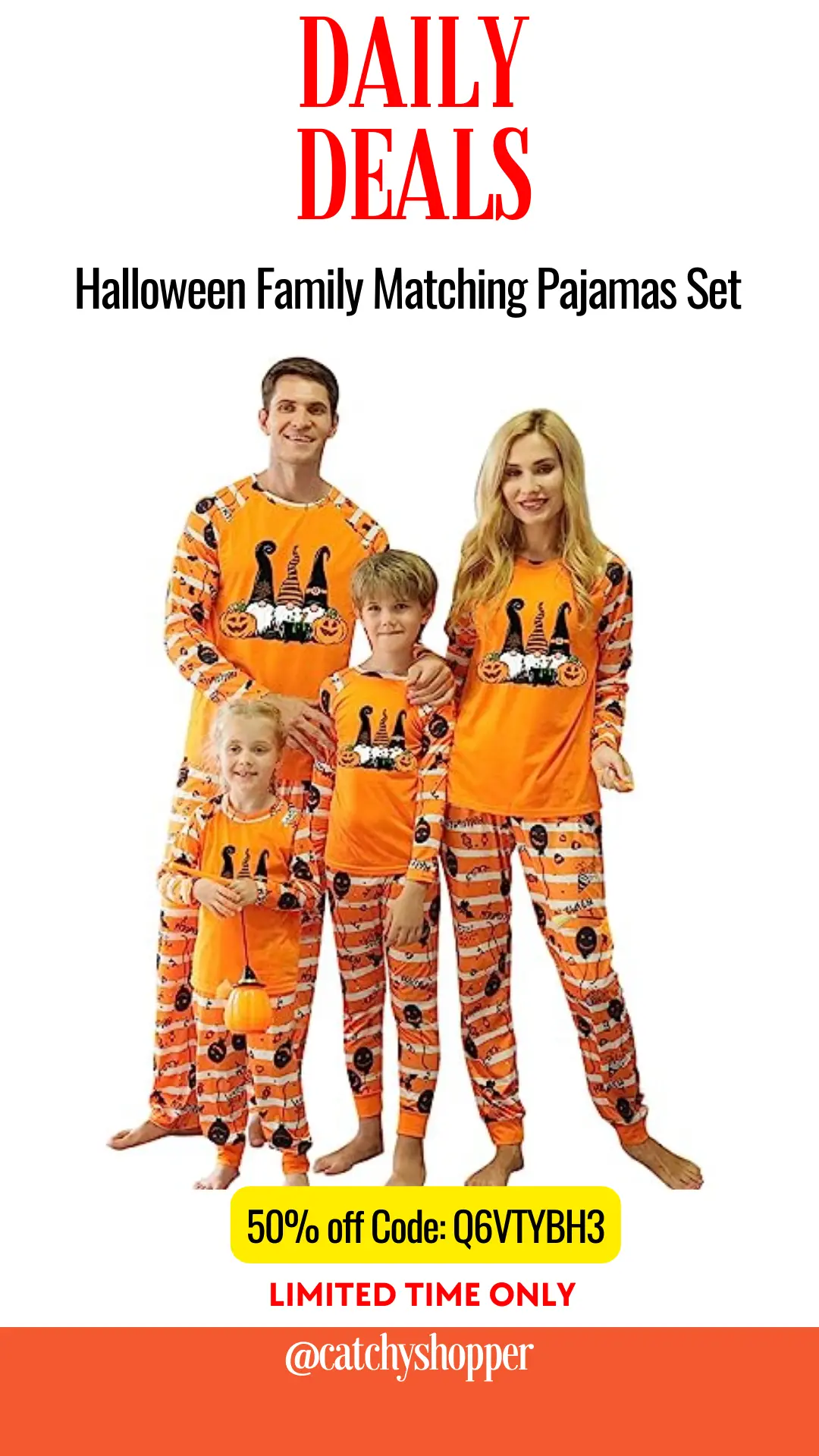 Nothing screams 'Halloween spirit' more than coordinating with your loved ones. Made of lightweight Silk Satin Fabric, these pajamas are not only incredibly soft and breathable but also skin-friendly. Picture your family, from the smallest to the oldest, snuggling in these sets, ready for some midnight tales. Grab them now with 50% off using code Q6VTYBH3, an offer valid until 9/29/23.
Halloween Hoodies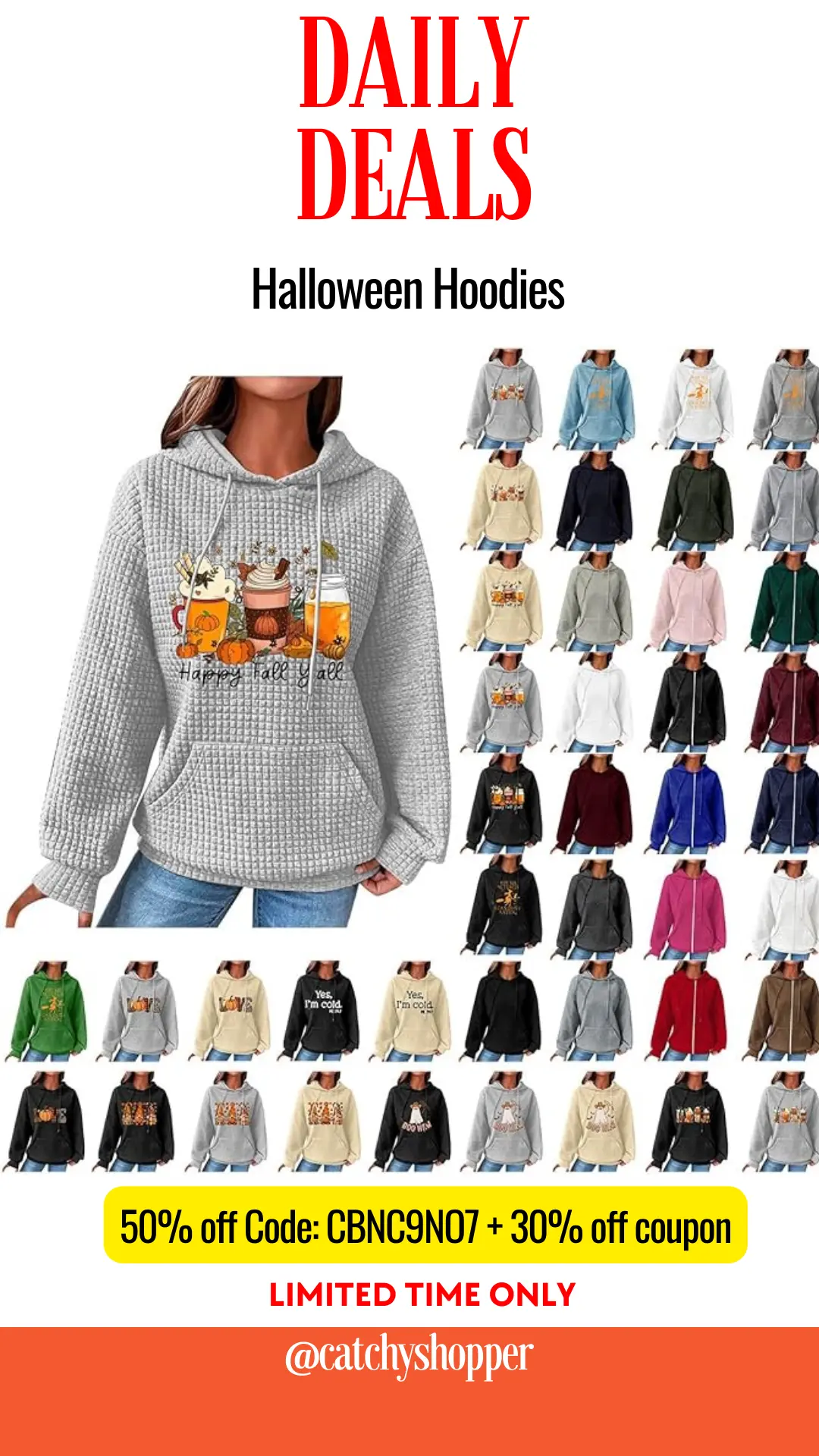 Elevate your Halloween wardrobe with these trendy hoodies. The casual long-sleeve, drawstring design paired with a waffle pullover top and pockets ensures both comfort and style. Get a spine-chilling 50% off with code CBNC9NO7 + an additional 30% off coupon, valid until 9/24/23.
Halloween Dress for Women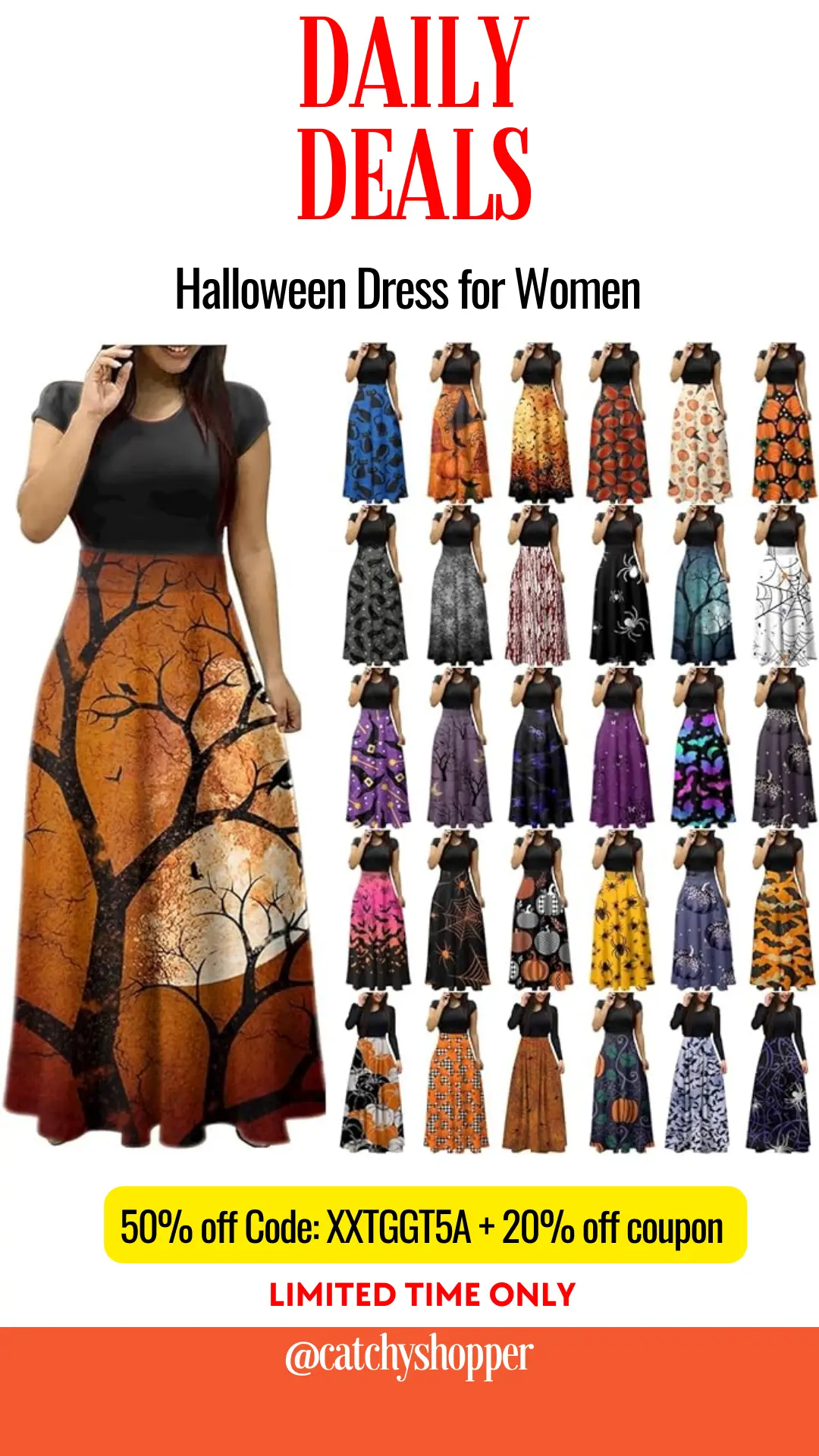 Crafted from premium materials, this Halloween dress offers unmatched comfort and an elegant design that's perfect for any festive occasion. Whether attending a Halloween party or a steampunk festival, this dress is your go-to! Get it now at 50% off using code XXTGGT5A + an extra 20% off coupon, offer lasts until 10/30/23.
Halloween Leggings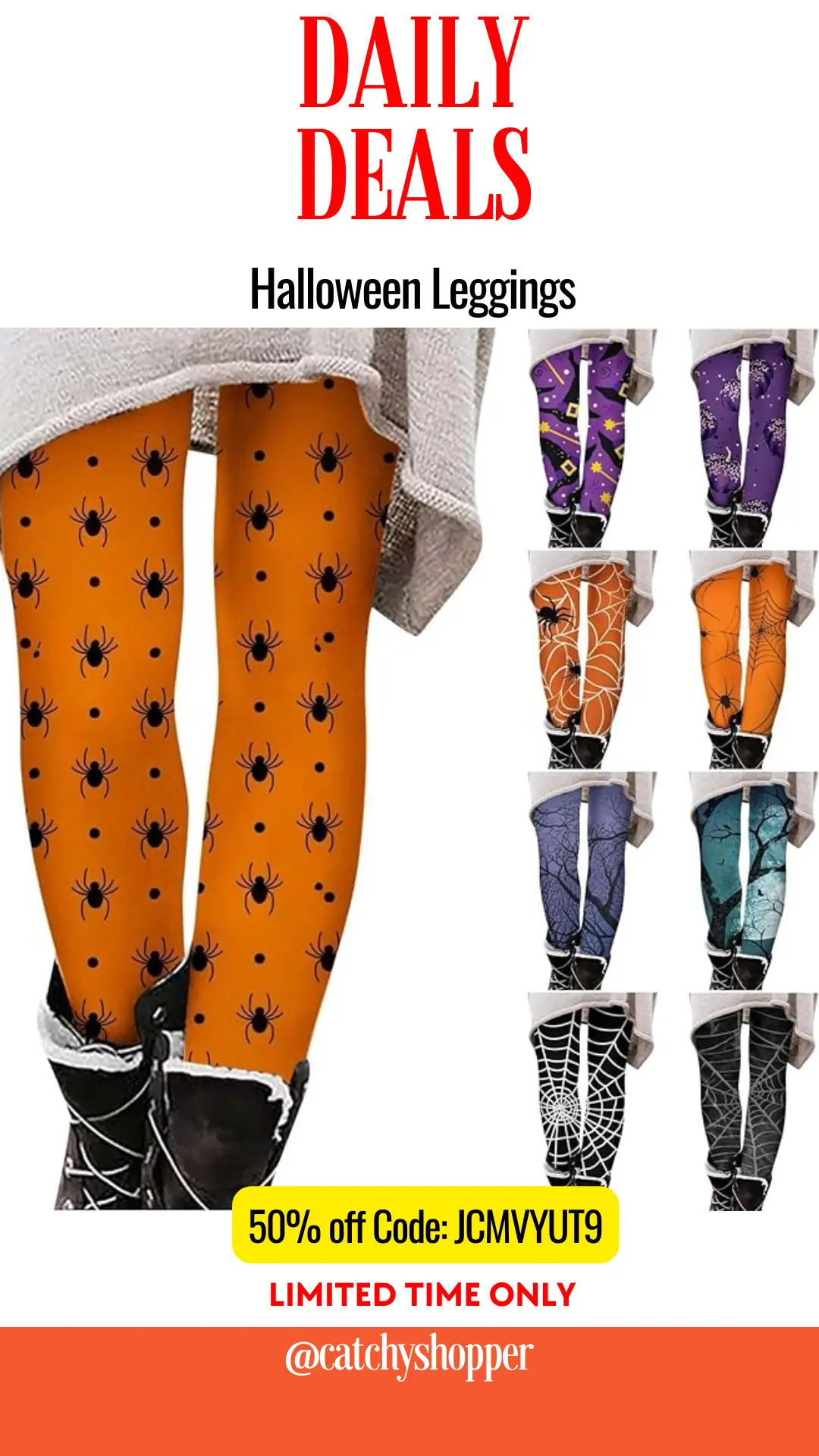 Turn heads at your next Halloween gathering with these vibrantly patterned leggings. These leggings aren't just eye-catching; they're also comfortable, making them perfect for everything from spooky parties to casual hangouts. Secure your pair with a thrilling 50% discount using code JCMVYUT9, available until 10/30/23.
Knit Halloween Sweater Ghost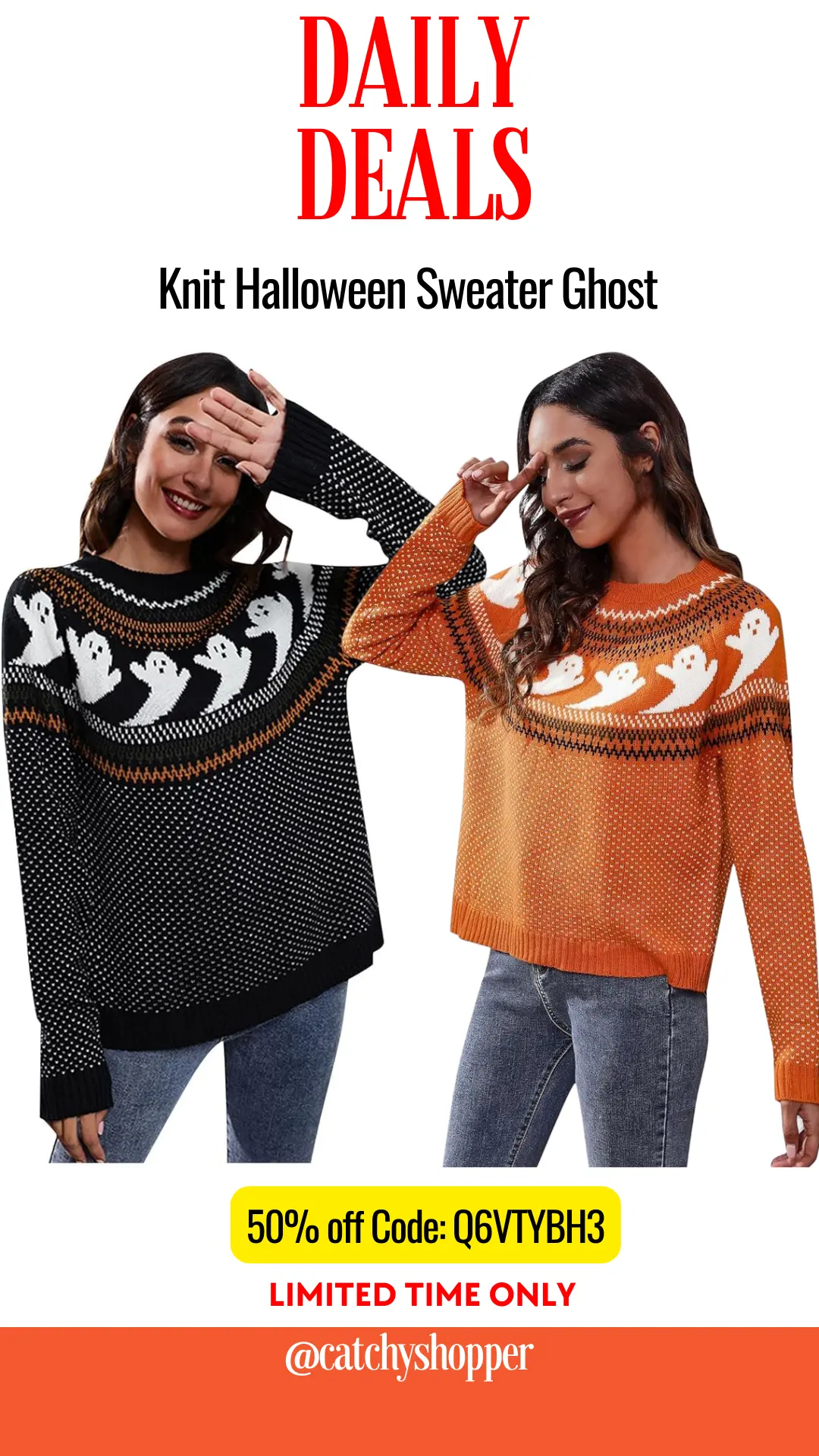 Embrace the chilling season with this cute ghost-patterned knit sweater. Apart from being irresistibly adorable, it promises warmth and comfort throughout the season. Its loose fit and crewneck design make it a versatile piece, ideal with leggings, jeans, or skirts. Haunt this deal at 50% off using code Q6VTYBH3 and let your style speak volumes this Halloween!
Join our Facebook Group for daily unbeatable deals.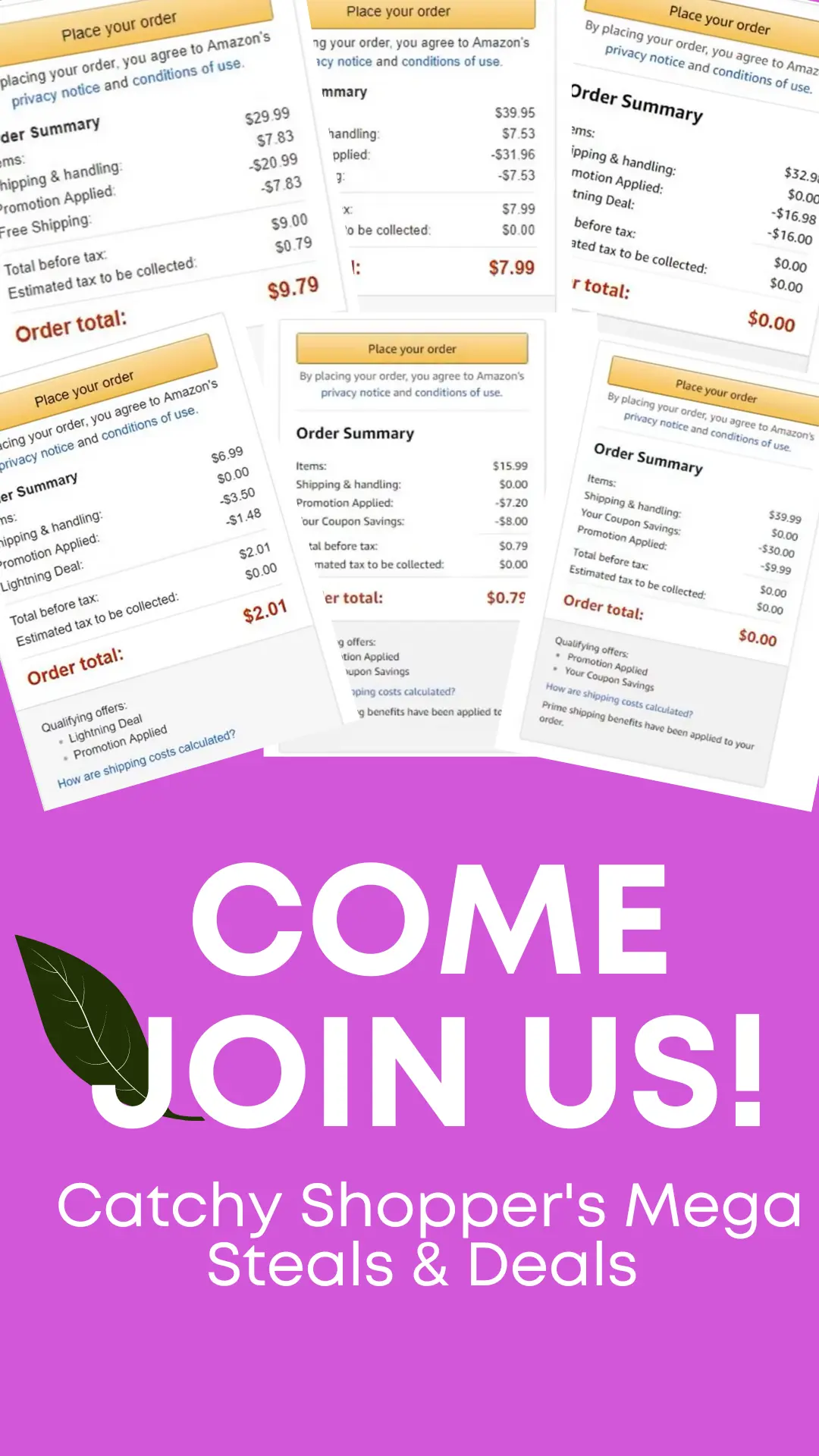 For more amazing fashion finds, check out the Daily Promos on the Latest Fashion Trends post.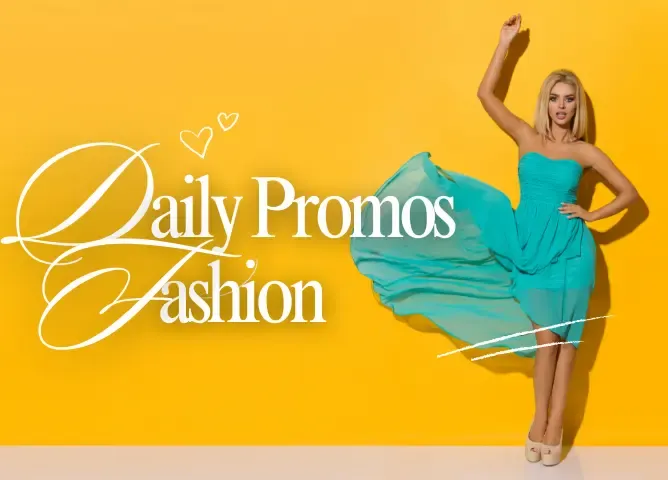 In the mood for a beauty haul? Our curated post on stellar beauty deals is just a click away!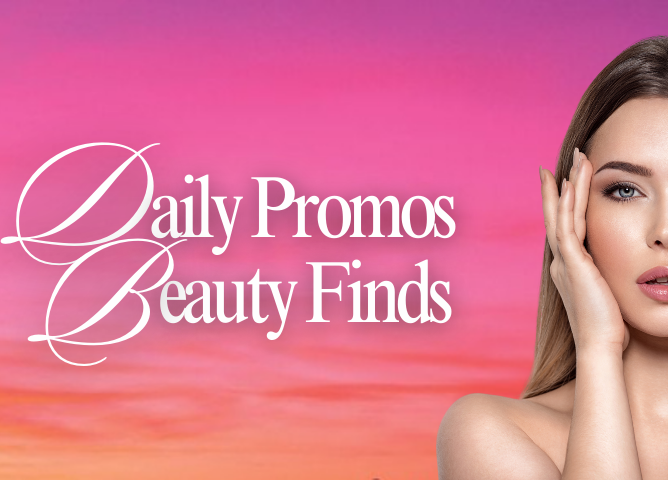 Looking to spruce up your home without breaking the bank? Check out our handpicked selection of essential home items on this dedicated post. Enjoy the hunt for your next fabulous find!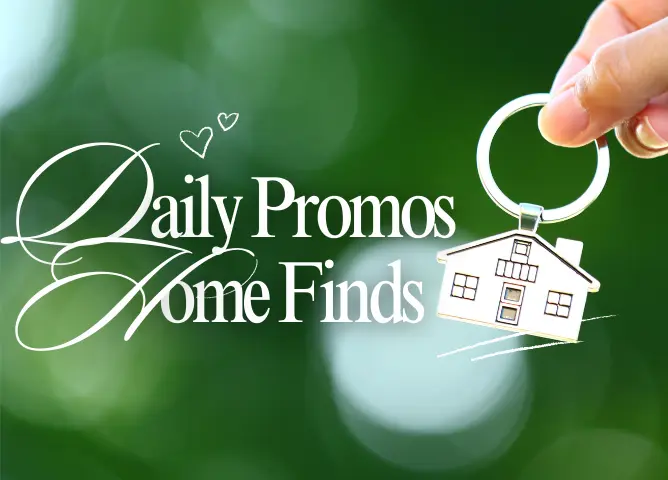 Happy shopping!
Comments