This post may contain affiliate links, please see our privacy policy for details.
Gear up for an exquisite range of fashion deals ready to grace your wardrobe on September 25th. Be it a lazy Sunday morning, a brunch date, or just a regular day when you want to feel extra special, we've sourced the ideal outfits for you. Premium quality, the latest trends, and, most importantly, pocket-friendly prices – it's a fashion trifecta you shouldn't miss. Here are our top 5 curated picks for you!
Ribbed Knit Lounge Set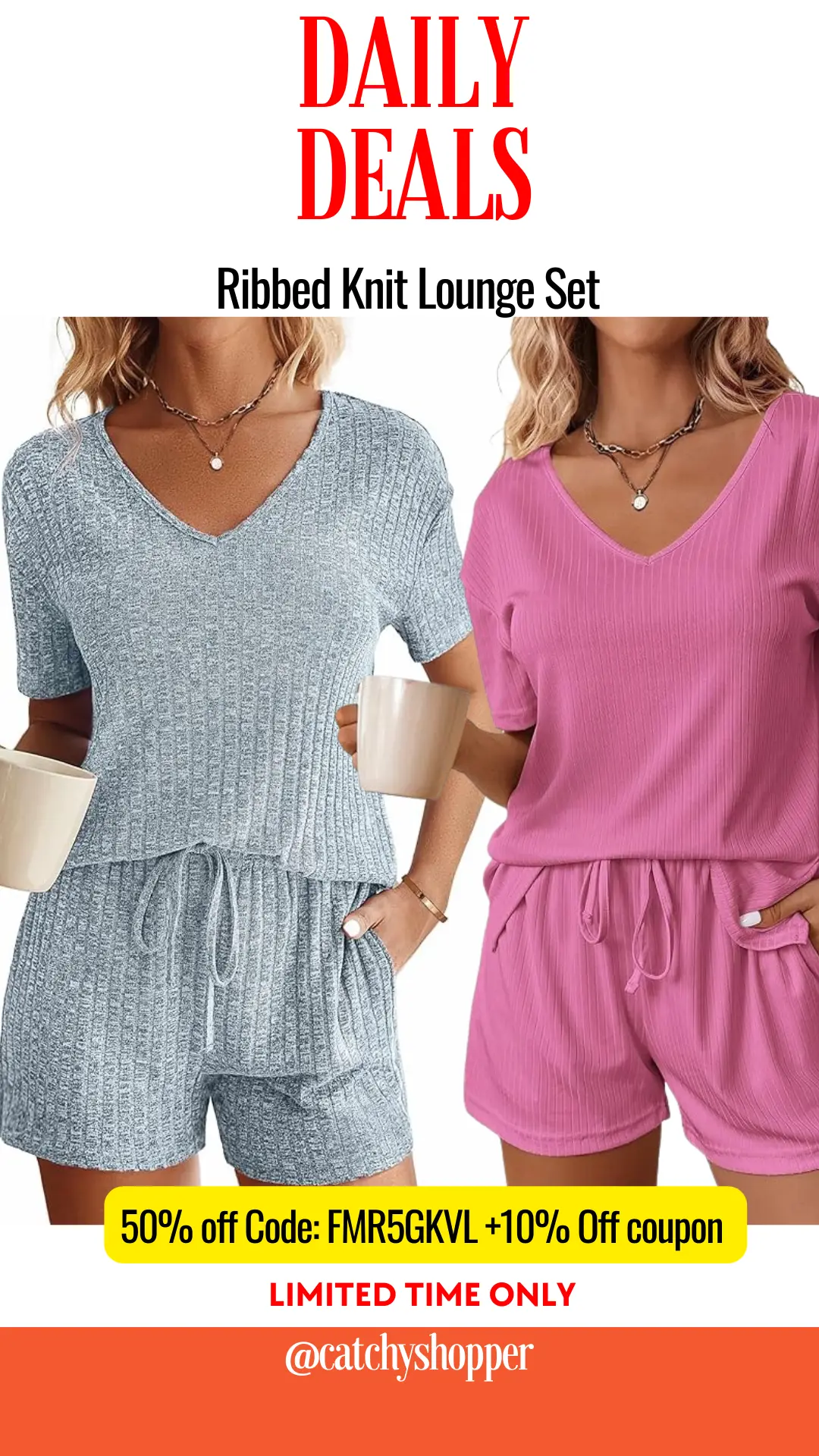 Find the perfect balance between comfort and style with this Ribbed Knit Lounge Set. Crafted from super lightweight, comfy, and stretchy ribbed fabric, it promises flexibility and a flattering fit, even post-pregnancy. What's more, with the code FMR5GKVL, you get a whopping 50% discount, plus an added 10% off coupon, making this deal even sweeter. Hurry, the offer is valid only until 09/29!
Knit Lounge Sets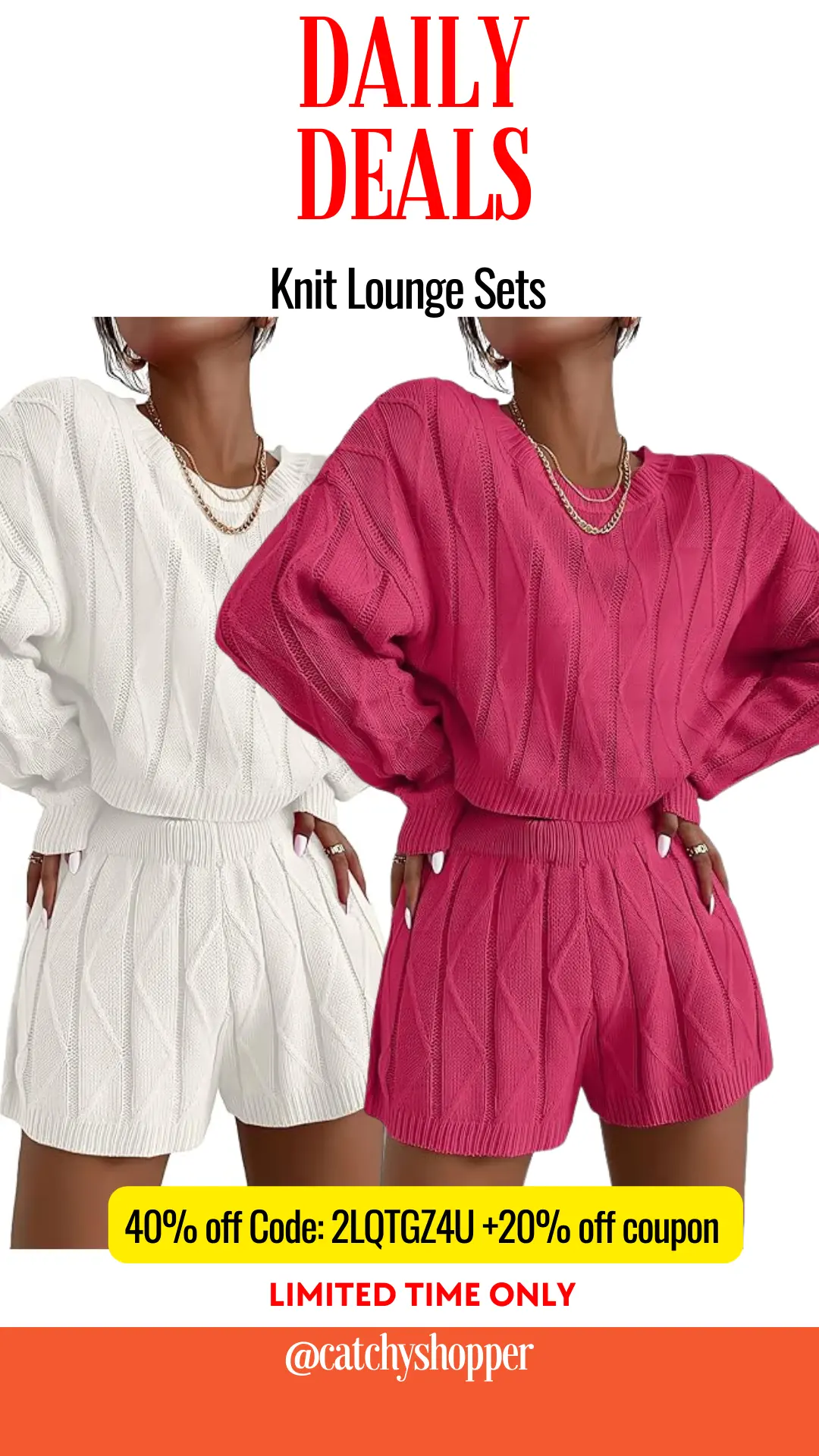 This Knit Lounge Set, made of a premium elastic knitted fabric, assures comfort all day. The set, comprising a drop-sleeve sweatshirt top and high-waist shorts, can be your go-to outfit for both indoors and a casual day out. Use the code 2LQTGZ4U for an immediate 40% discount, and don't forget the extra 20% off coupon. Grab this offer by 09/29!
Sweater Skirt Set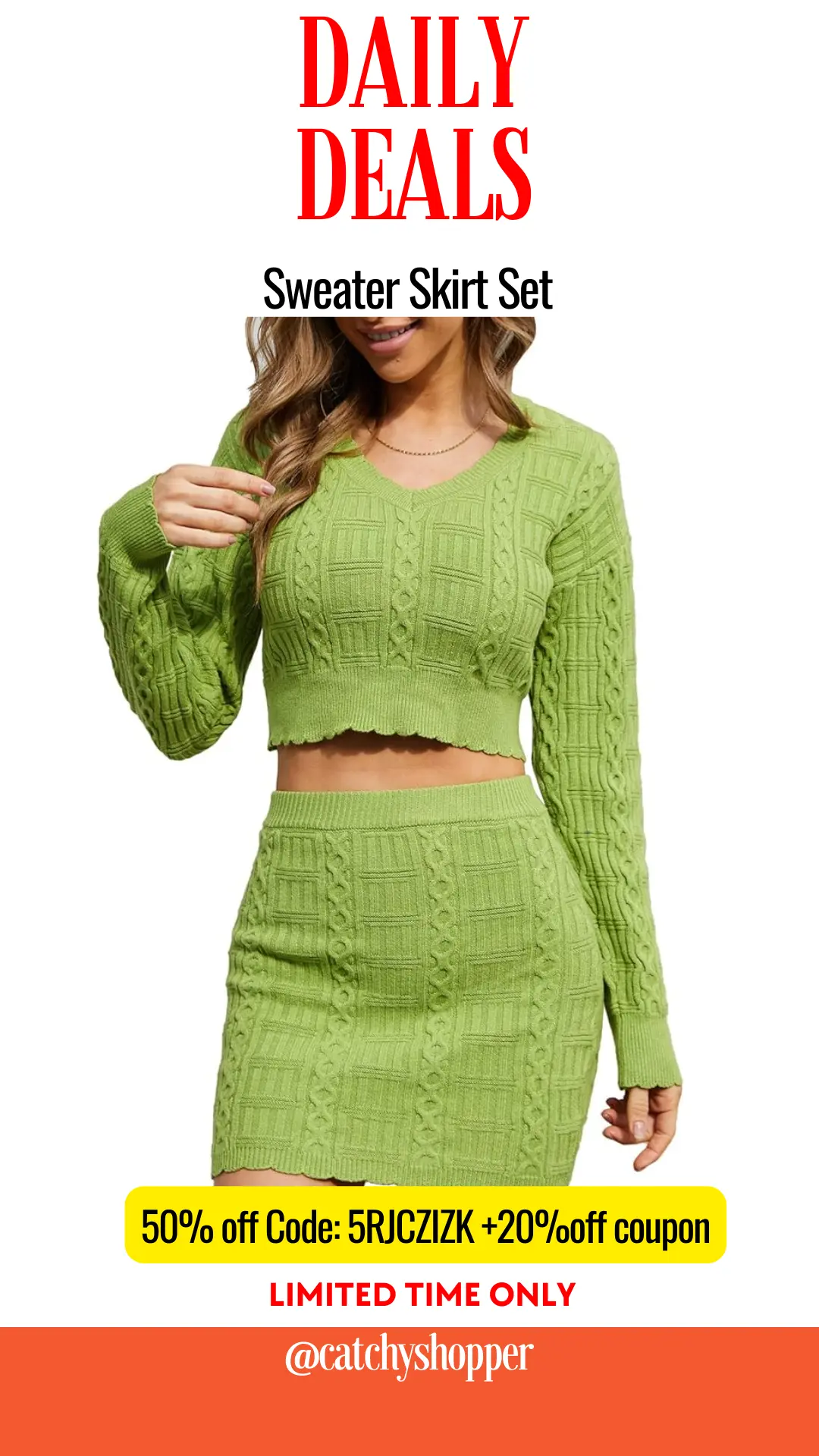 Step into fall with this Sweater Skirt Set in a lively Avocado Green shade. This two-piece set, highlighting a waist-upper-length top and an above-knee wrap skirt, is meticulously knit to accentuate your curves. Use code 5RJCZIZK for a flat 50% off and claim an additional 20% with our special coupon. This deal is hot and only valid until 09/29!
Lounge Matching Set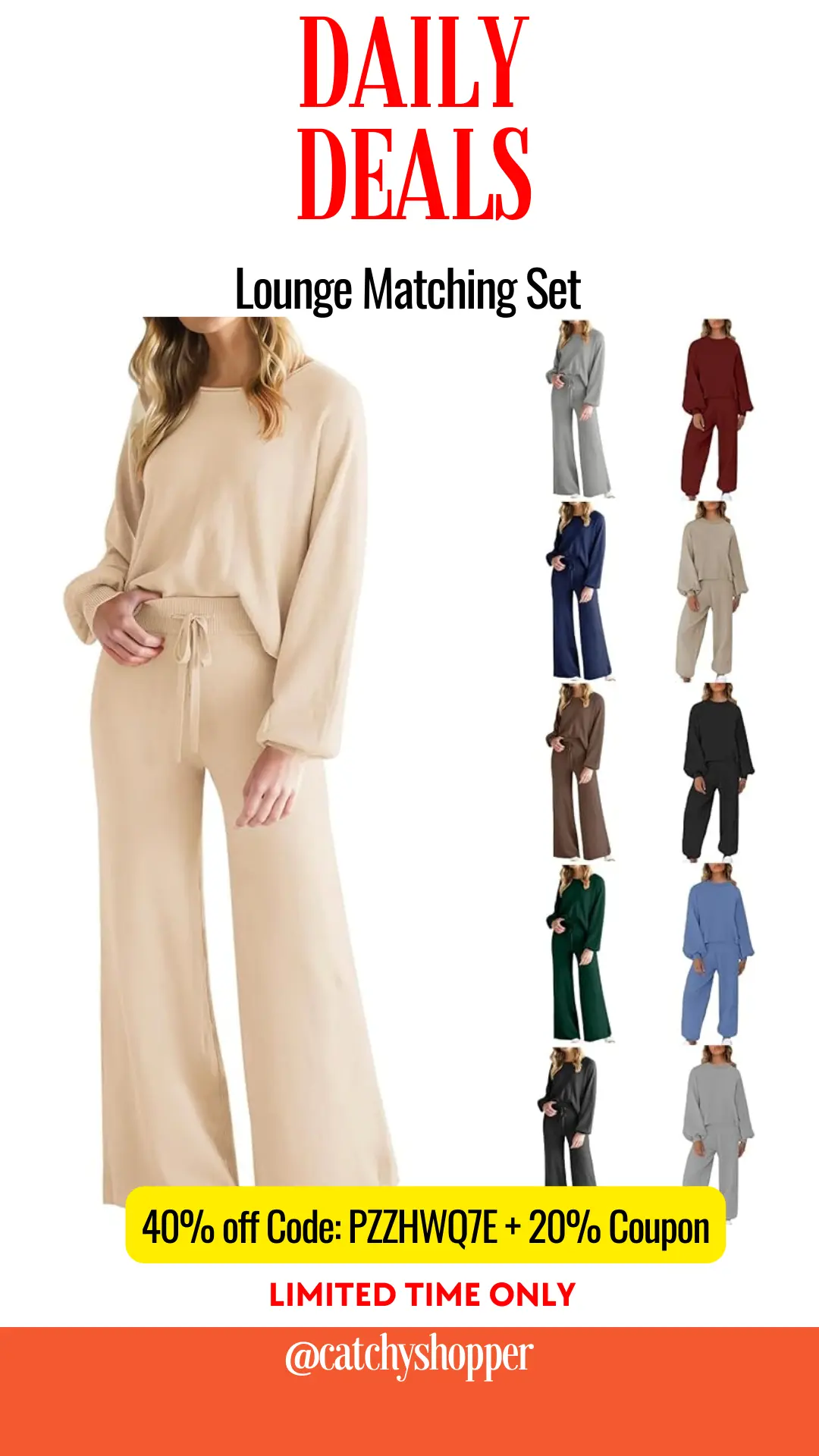 Make every occasion memorable with this Lounge Matching Set. Whether it's an evening party or a day at the office, its high-quality cotton and polyester blend promises style with unmatched comfort. Secure a 40% discount using PZZHWQ7E and enjoy an added 20% off with our exclusive coupon. This ensemble awaits you until 09/30.
Cozy Loungewear Sweater with Pockets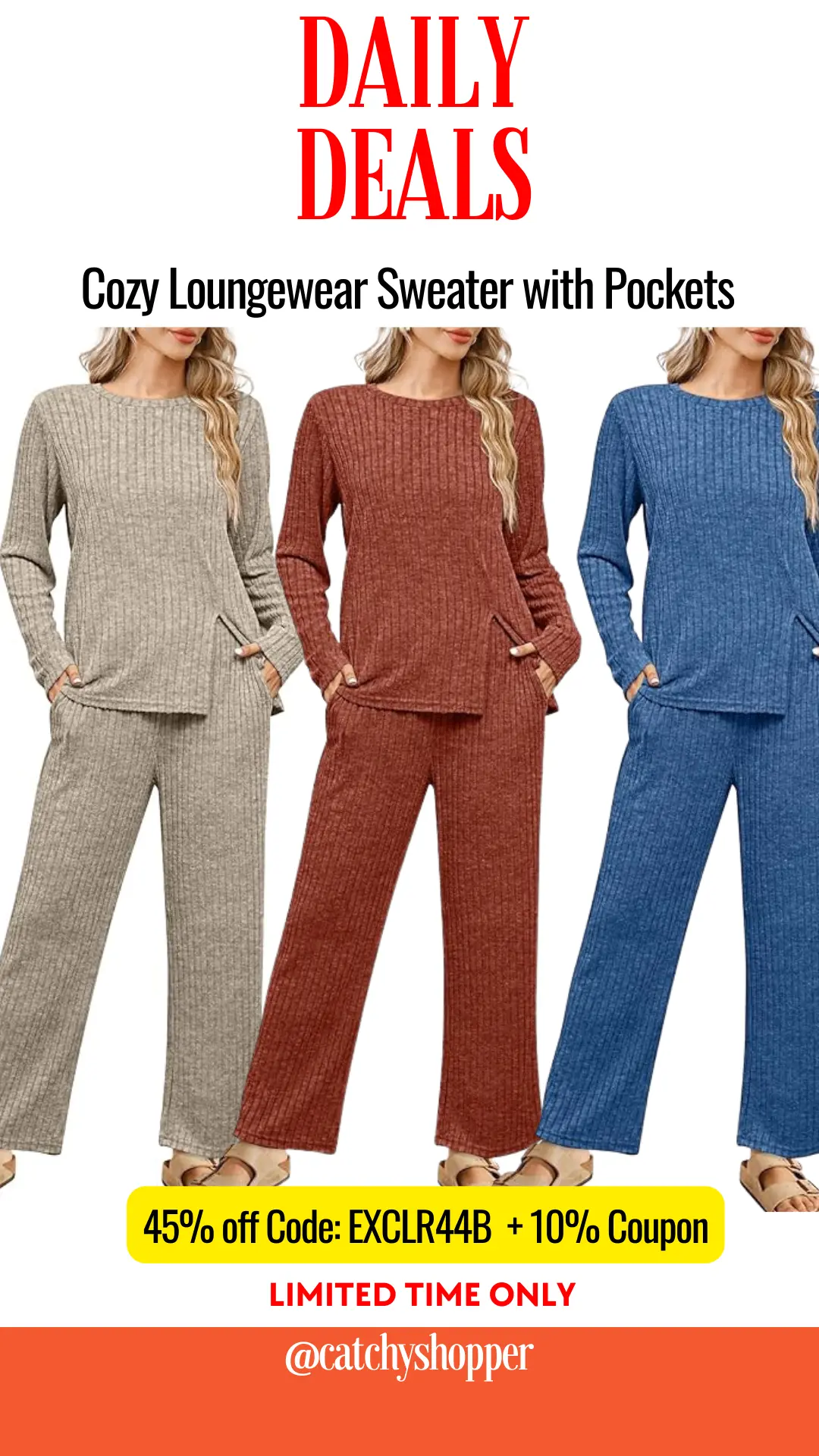 Experience luxury and style with this Cozy Loungewear Sweater. Its soft sweater fabric combined with a chic split hem design ensures you stay voguish even during your relaxation hours. Avail a 45% discount using EXCLR44B and remember to apply the 10% off coupon. This beauty is available at a discounted price until 09/29.
Join our Facebook Group for daily unbeatable deals.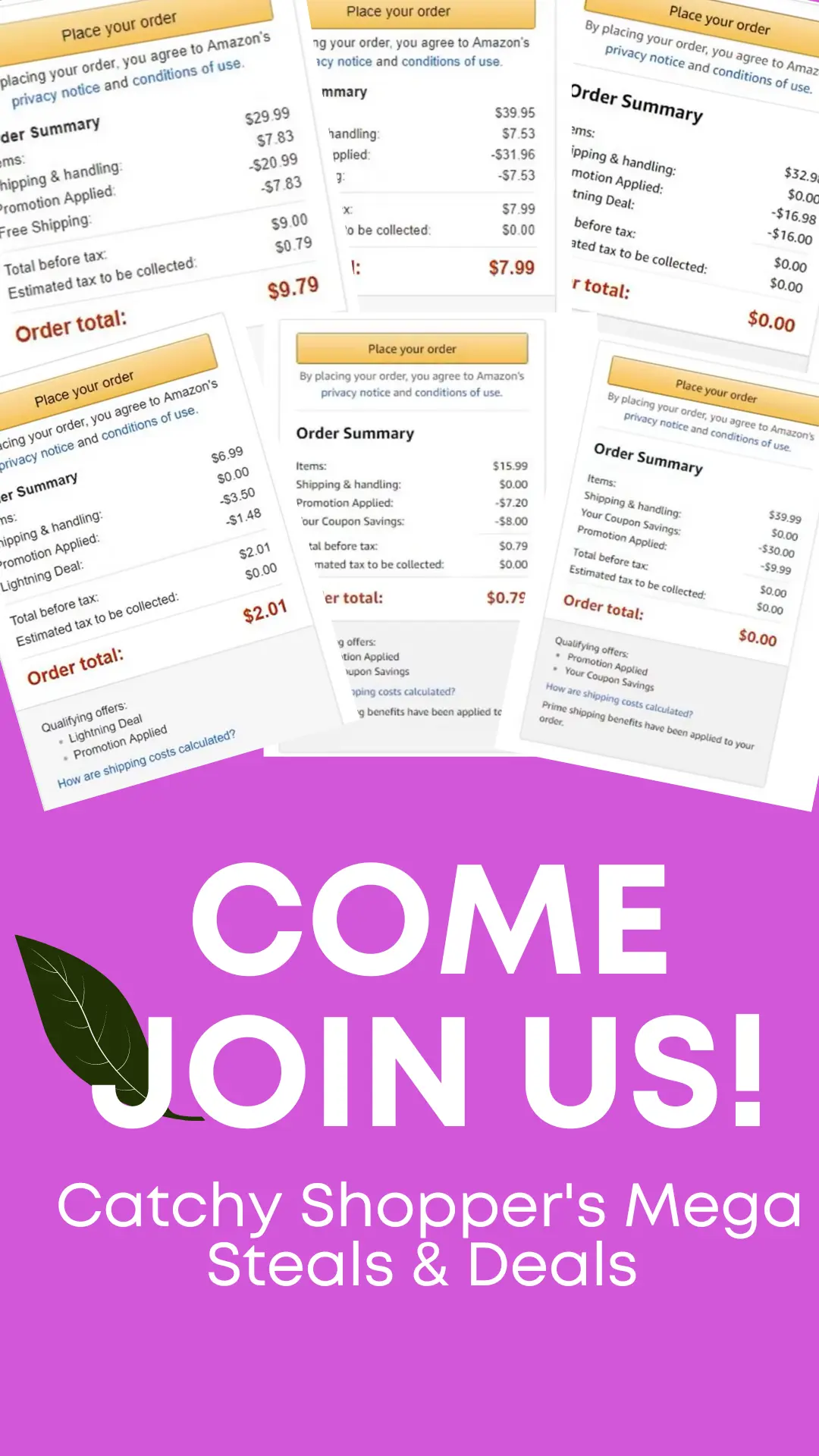 For more amazing fashion finds, check out the Daily Promos on the Latest Fashion Trends post.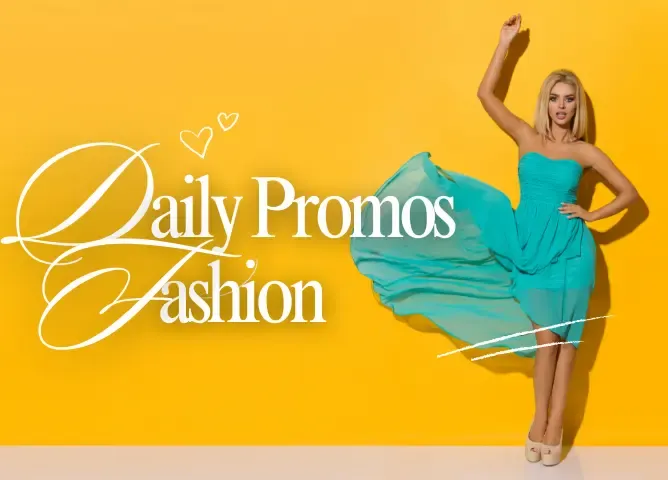 In the mood for a beauty haul? Our curated post on stellar beauty deals is just a click away!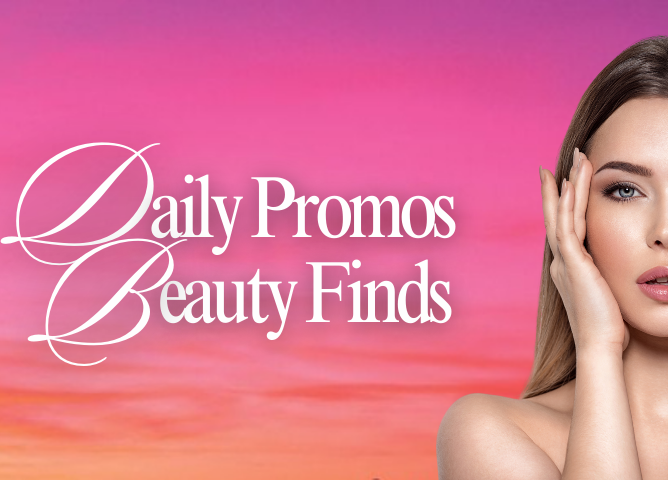 Looking to spruce up your home without breaking the bank? Check out our handpicked selection of essential home items on this dedicated post. Enjoy the hunt for your next fabulous find!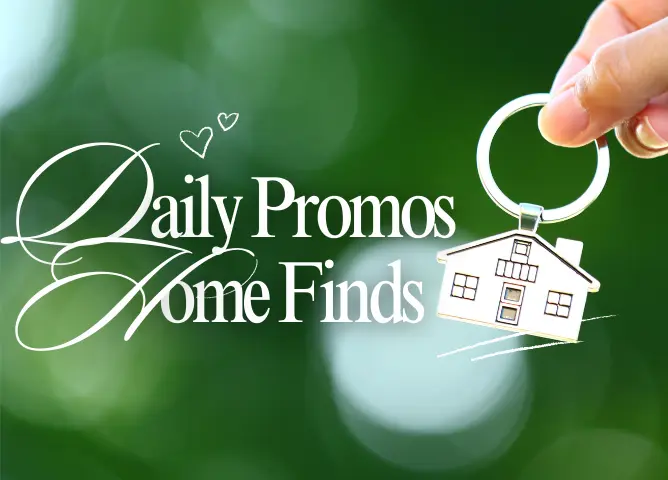 Happy shopping!
Comments