This post may contain affiliate links, please see our privacy policy for details.
Your everyday totes and cross-body bags may be perfect for day-to-day errands, but when you're globetrotting, the best travel purses can truly make a world of difference. Dedicated travel bags come in a variety of shapes and sizes, including fanny packs, laptop backpacks, cross-bodies, work totes, and more. These bags generally feature multiple compartments, comfortable and often convertible straps, and even anti-theft features to ensure smooth and worry-free adventures.
Say goodbye to the stereotypical tourist bags that go around your neck. Today, you can find a plethora of stylish options on the market, designed to meet both your fashion and function needs. To help you find the best travel purses, we scoured top retailers for the most highly rated options and chatted with frequent fliers to learn what they rely on when they're logging miles.
From smaller cross-bodies that leave your hands free for other luggage to spacious totes that allow you to pack more and water-repellent backpacks that'll see you through turbulent weather, we've got you covered. So, sit back, relax, and let's explore the world of travel purses that'll change the way you embark on your adventures!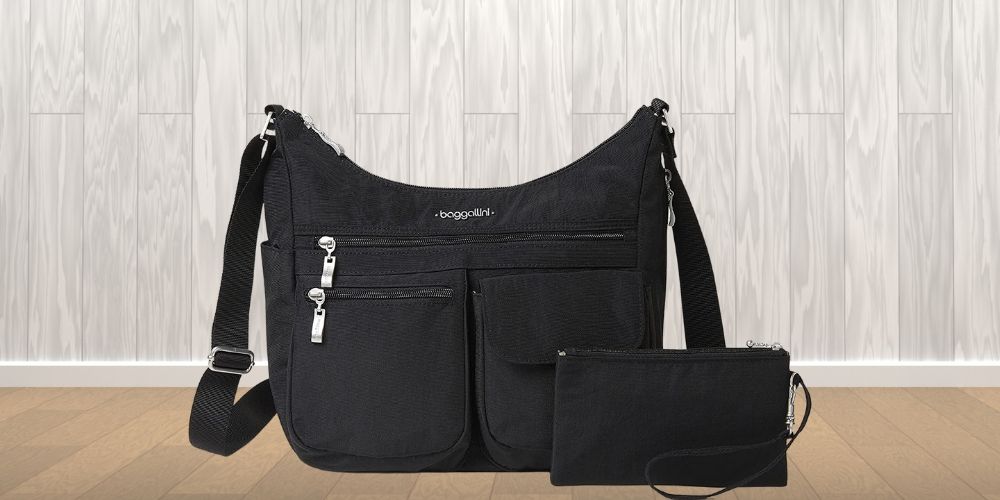 You'll absolutely adore this chic and trendy Baggallini Everywhere Bagg that's become a favorite for so many globetrotters, just like you. Over 4,700 happy customers have given it a solid 4.6-star average rating, so you know it's the real deal!
With its lightweight design and numerous pockets, you'll have no problem carrying all your must-haves on your adventures. Plus, the water-resistant material and RFID-blocking technology offer extra peace of mind, keeping your personal info safe and sound. One enthusiastic customer even called this purse the ideal travel companion!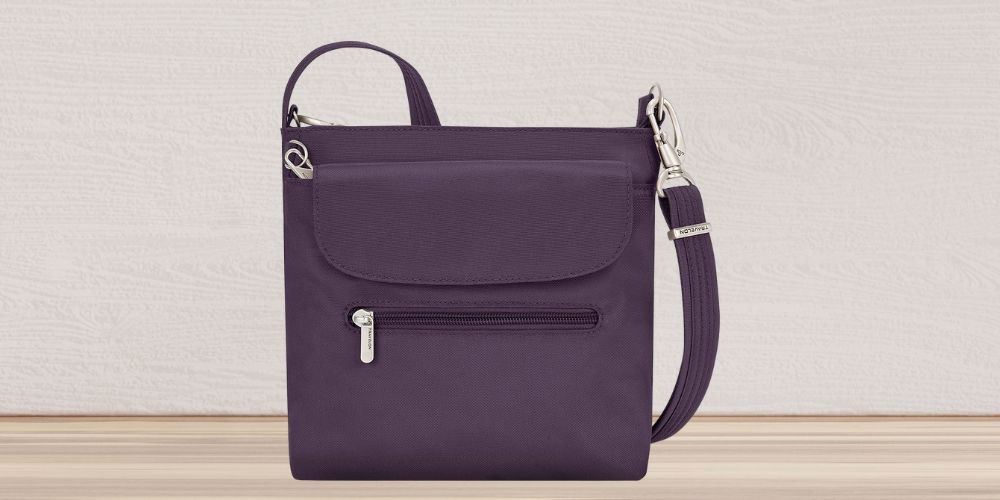 With a 4.6-star rating and over 5,000 verified five-star customer reviews, this compact purse is a crowd favorite. Unlike other anti-theft bags, this has a locking main compartment, RFID-blocking card slots, and a slash-resistant body, your belongings will be secure while you explore your destination worry-free.
Don't just take our word for it, one satisfied customer raved, "This purse had room for everything I wanted to carry and yet wasn't bulky. I love the crossbody feature and the internal RFID pockets. This was perfect for my week-long adventure in Belize!" Say goodbye to bulky bags and hello to the perfect travel companion with the Travelon Anti-Theft Classic Mini Shoulder Bag.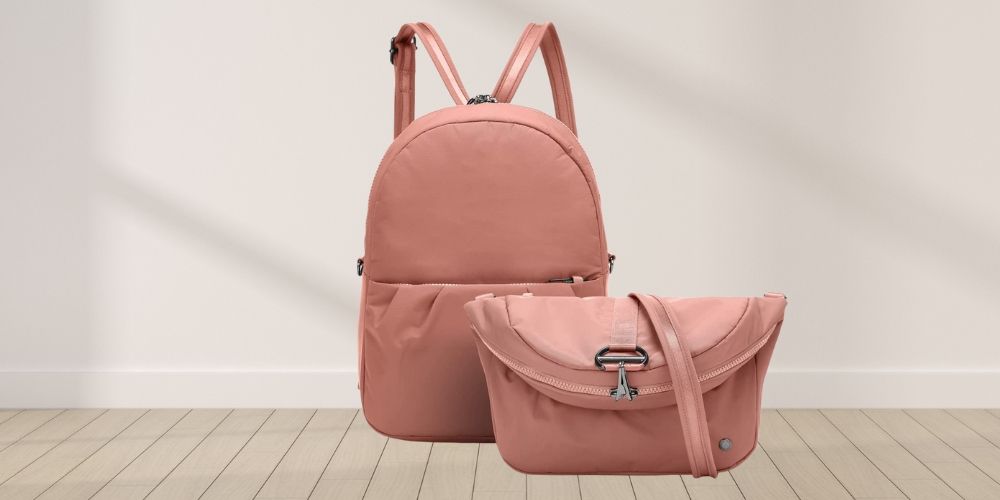 The Pacsafe Women's Citysafe CX Anti-Theft Convertible Backpack is the perfect accessory for the modern woman on the go. Featuring a stunning ECONYL Rose design and capable of fitting an 11" tablet, this backpack is a real head-turner.
But it's not just about the looks - this anti-theft purse comes with top-notch security features including an RFID-safe pocket, lockable zippers, and a detachable strap. So if you're looking for a stylish and secure way to carry your valuables, this backpack is a no-brainer!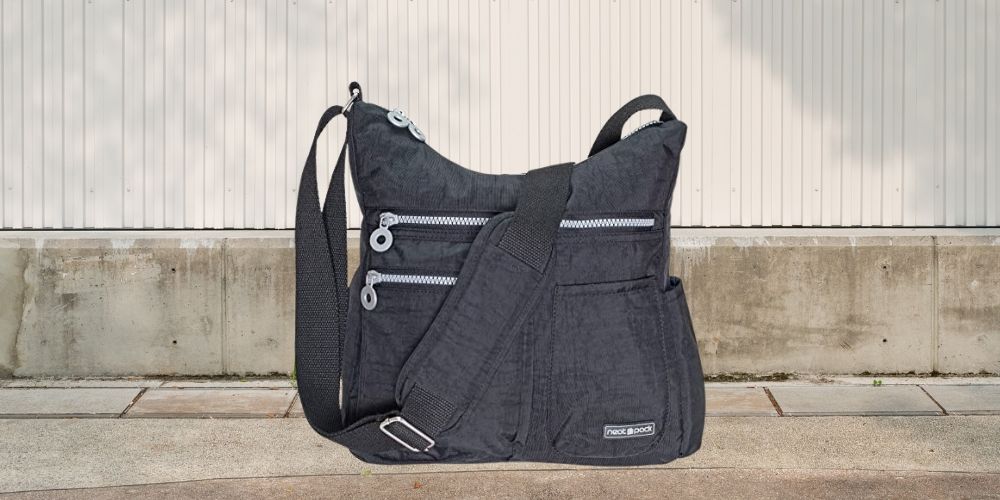 With over 3,400 verified five-star customer ratings, NeatPack Crossbody Bag is the ultimate travel companion. Made with a lightweight and water-resistant material, it's easy to keep things organized and within reach. And, with its comfortable shoulder strap and multiple compartments, including a hidden security pocket, you'll have everything you need right at your fingertips. But don't just take our word for it!
According to one satisfied customer, "The shoulder strap is very comfortable...and it is very roomy...lots of different pockets so that everything is not in a big pile." While they did mention some minor drawbacks with the zippers and end pocket size, they still found it to be an excellent choice for their travels.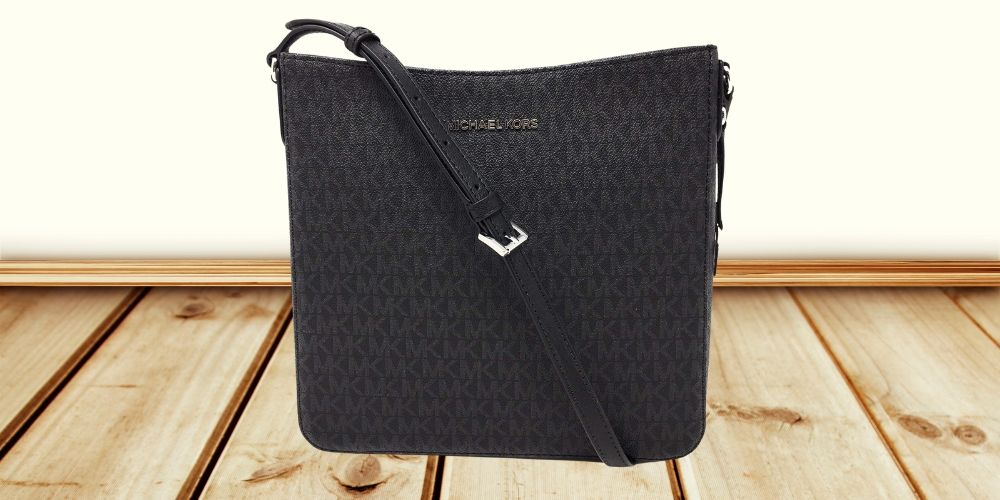 With a whopping 4.7-star rating, this messenger bag is not only functional, but it's also a fashion statement. Don't believe us? Just ask one customer who said, "I love this purse! It is so pretty and holds a lot. It looks and feels real to me...very happy with this item." The bag features a roomy interior, a back slip pocket, and an adjustable strap for the perfect fit. Whether you're running errands or jet-setting across the globe, this messenger bag is a must-have.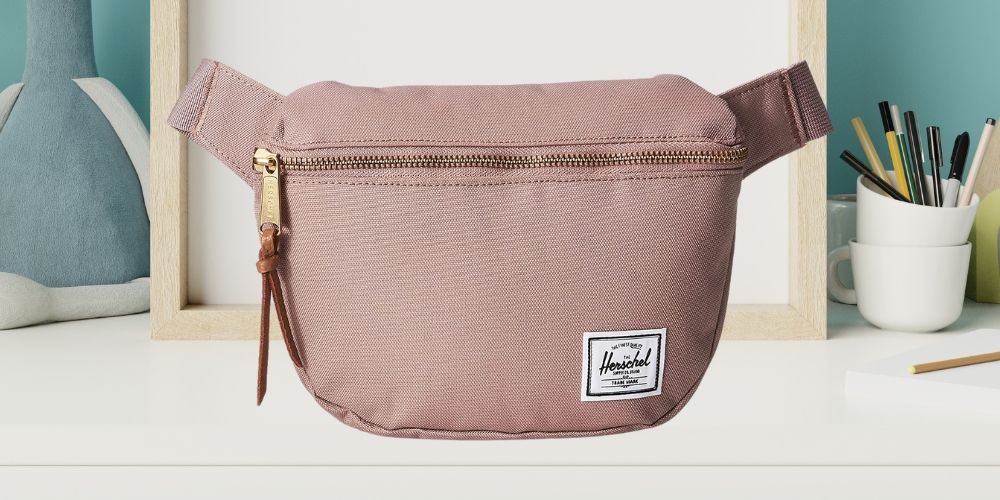 Herschel Supply Co. Fifteen Hip Pack is a trendy accessory that has earned a whopping 4.7-star rating and over 4,500 verified five-star reviews from happy customers. Whether you're exploring a new city, hiking your favorite trail, or commuting on the train or a plane, this pack is the perfect hands-free solution for carrying all your essentials.
Don't believe us? Just ask one customer who gushed, "Commuting on the train or a plane, this bag is perfect. Holds your wallet, keys, phone, earbuds, all the essentials you want easy and quick access to." With its versatile design, you can wear it around your waist or across your body for easy access to your must-haves.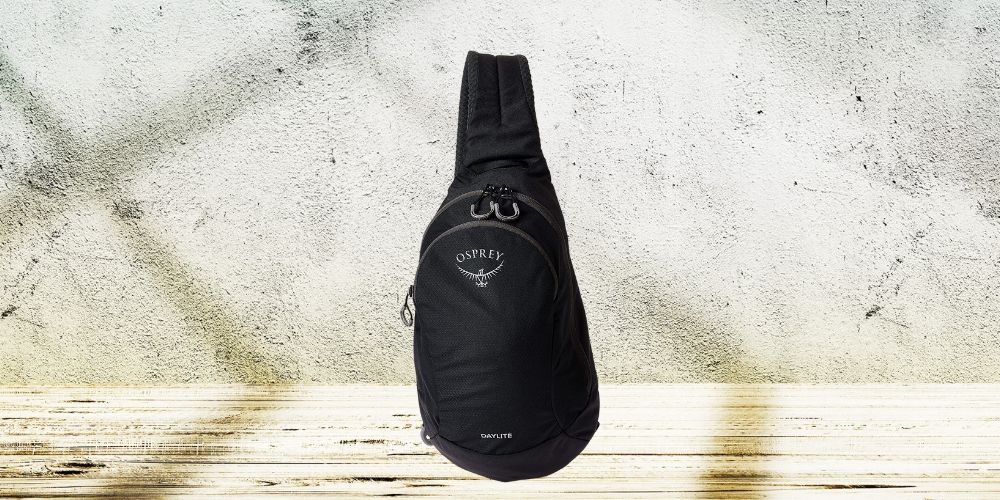 With over 1,000 verified five-star customer ratings and a stellar 4.6-star rating, this lightweight and breathable bag is a must-have for anyone on-the-go. Don't just take our word for it- check out this rave review from one satisfied customer: "Just the right size for what I use it for."
Plus, with padded and adjustable straps and multiple zippered compartments, you can feel confident that your belongings will stay secure and organized no matter where your adventures take you.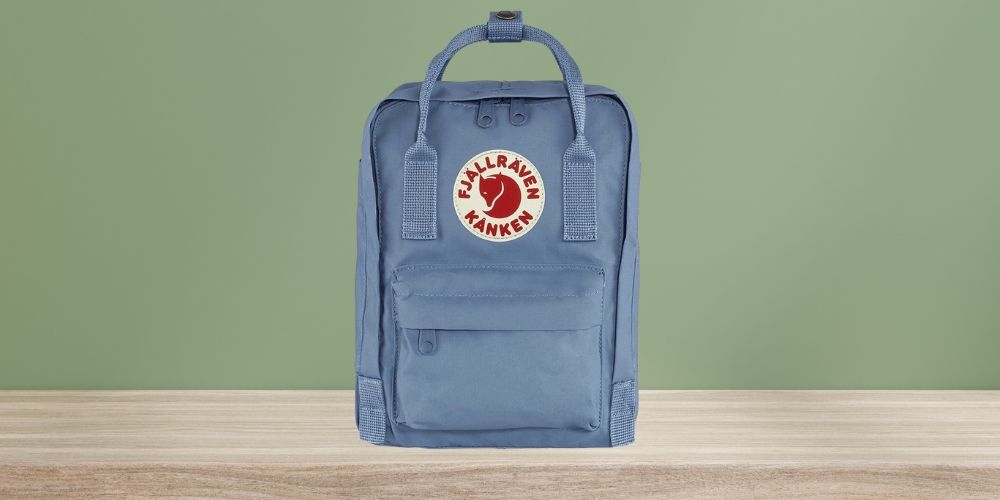 This fantastic Fjallraven Kanken Mini Classic Backpack has captured the hearts of many, earning over 6,000 glowing five-star reviews and a 4.6-star rating. Crafted from sturdy, water-resistant fabric and designed with adjustable straps, it's the ultimate pick for your busy lifestyle. One happy customer shared, "It's perfect for our little guy! I use it when I don't need my larger diaper bag, and it'll be amazing for when our little one starts daycare." Give it a try, and you'll see why everyone loves it!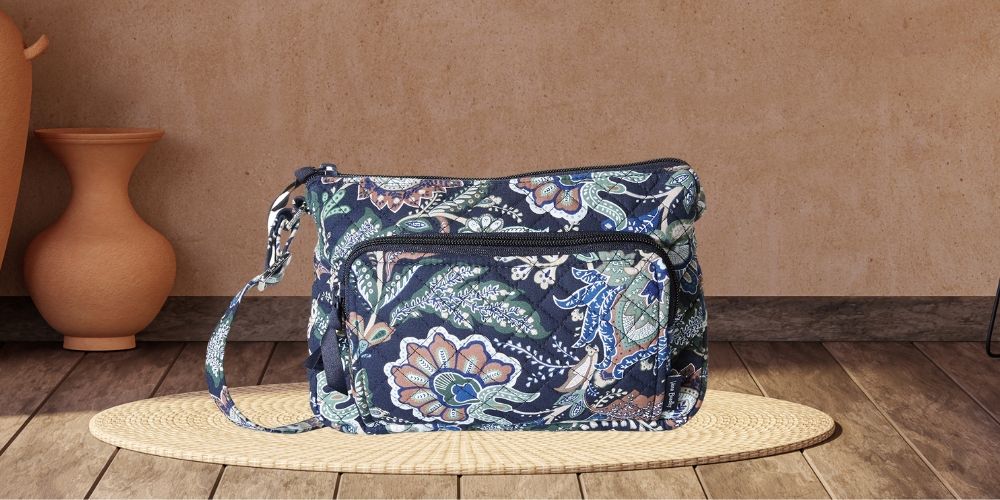 Looking for the perfect travel companion that's both stylish and secure? Look no further than the Vera Bradley iconic hipster with RFID Protection! This anti-theft travel purse is the ultimate solution for fashion-savvy travelers on the go.
With RFID-blocking technology and a variety of colorful patterns to choose from, this Vera Bradley purse will keep your personal information safe while you jet set to your next destination. Don't sacrifice fashion for function - get the best of both worlds with this Vera Bradley mini hipster. Shop now and step up your travel game!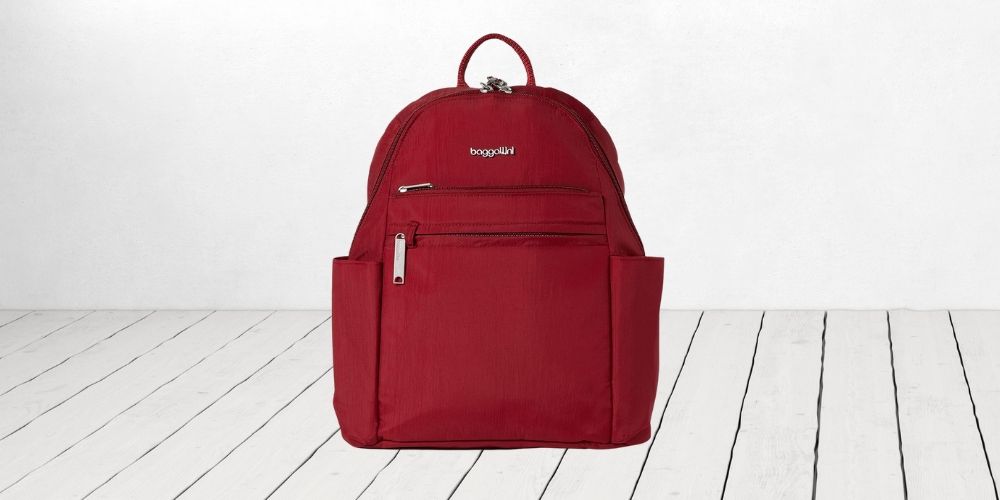 This bag has it all: a sleek design, a 4.6-star rating, and unbeatable safety features that will keep your belongings secure on the go. Don't just take our word for it - one happy customer expressed, 'I have always liked baggallini bags, they last forever. I was ready for a new one not because my other one was damaged in any way just wanted a new look. I really like this bag, it's more like a backpack but I use it as a purse. Will keep buying bagallini bags.' Whether you're exploring a new city or embarking on a hiking adventure, the Baggallini Women's Anti-Theft Vacation Backpack has got you covered.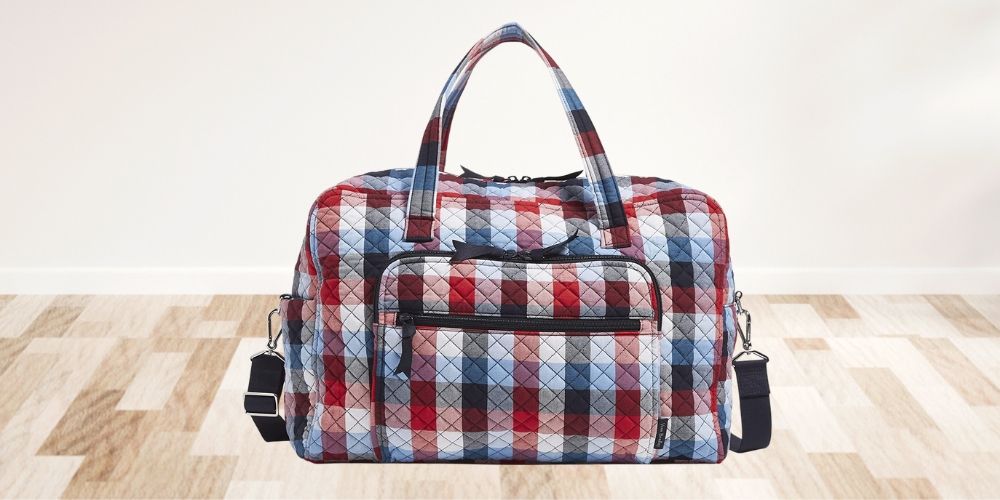 With over 1,700 verified five-star customer ratings and a 4.8-star rating, it's clear that travelers everywhere are absolutely in love with this Vera Bradley travel bag. And it's not hard to see why - not only does it feature a gorgeous color that will make you stand out in a sea of boring black luggage, but it also offers tons of room for all your essentials, including a handy shoe compartment. Don't just take our word for it - check out what one satisfied customer had to say: "Love this Vera Bradley bag! The color is beautiful!! Great travel bag!!"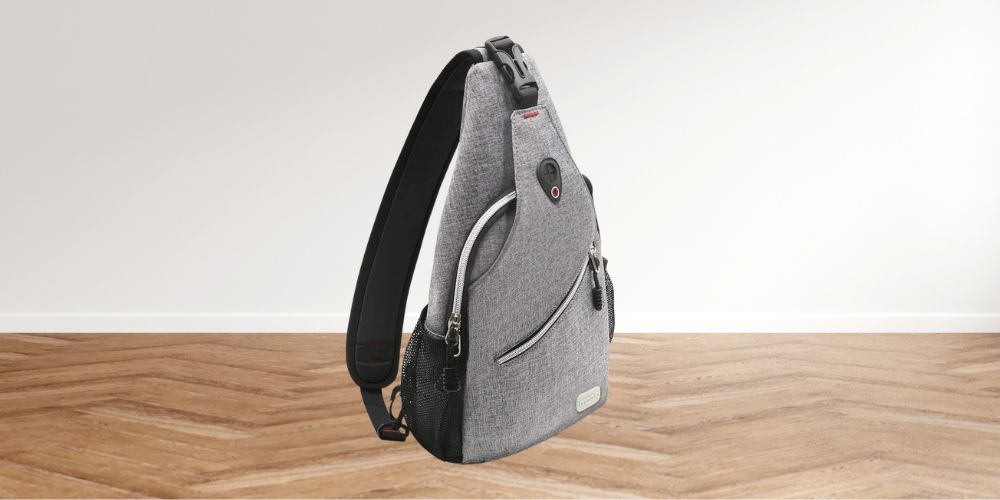 With over 1,700 verified five-star customer ratings, this lightweight bag is the ultimate multipurpose crossbody shoulder bag for all your travel and hiking needs. Customers are happy with its convenience, including one user who uses crutches to walk and needed a bag that could carry all their essentials while also being easily accessible.
With a zippered pocket, a padded iPod sleeve, and mesh side pockets perfect for a water bottle, the MOSISO Sling Backpack is the perfect choice for anyone who wants to stay organized and stylish on the go.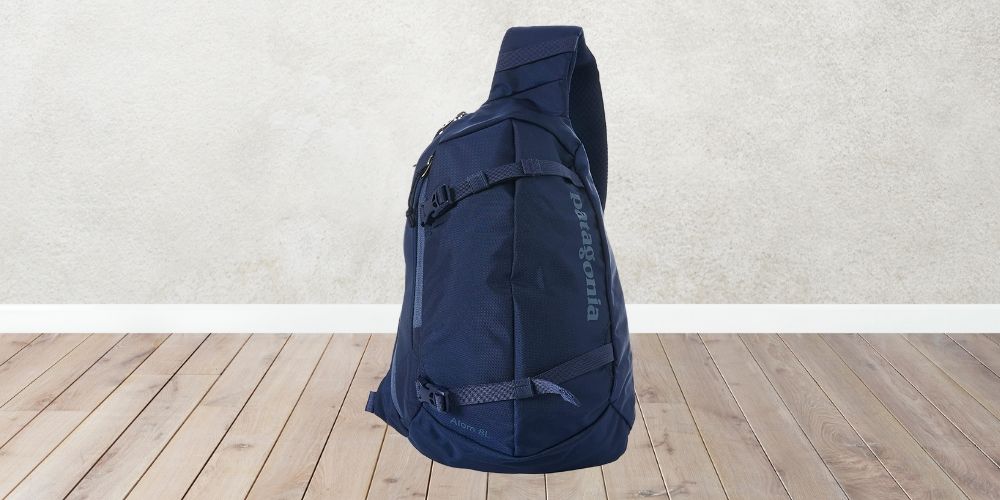 This sporty and comfortable sling bag is the perfect choice for day trips, outdoor adventures, and even theme park visits! Check out this one customer review " Took this to Disneyworld and it was a perfect size and so convenient and easy to use. Slide forward / slide back. Easy access comfy padded pockets !! Will use it again and again to get my money's worth. Pricey but good quality! "
With an easy-to-use design that includes comfy padded pockets and an asymmetrical weight distribution system, this Patagonia Atom sling bag is a must-have for anyone who wants to get their money's worth out of their gear.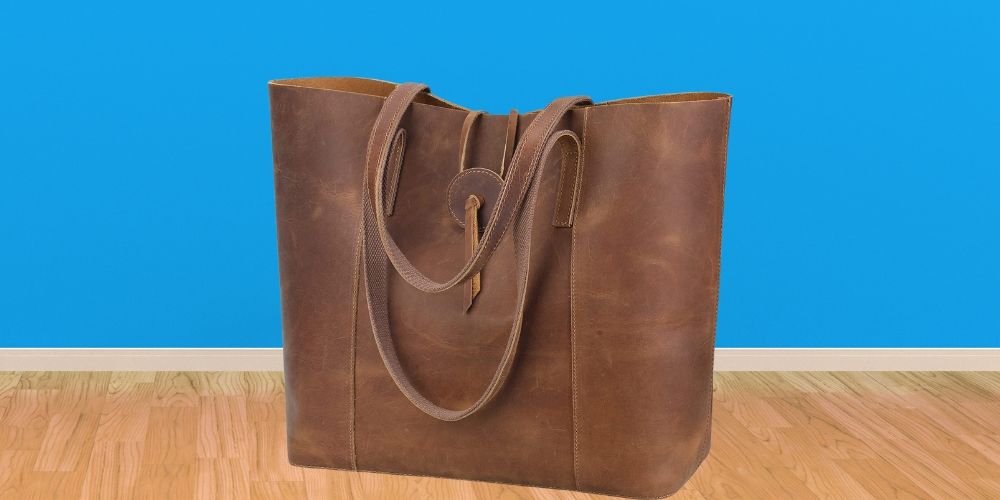 With a whopping 4.7-star rating, this S-ZONE leather tote is the epitome of timeless elegance. Not only does it offer ample storage space and a zippered top closure, but it also comes with an adjustable shoulder strap for added versatility.
One customer said, "I bought this bag in brown, a little over 5 years ago. That bag is great -- plenty of space and is super durable, holding all my stuff plus room for more." And with the added bonus of a wider, more comfortable strap, what's not to love? Treat yourself to the ultimate accessory that's worth every penny.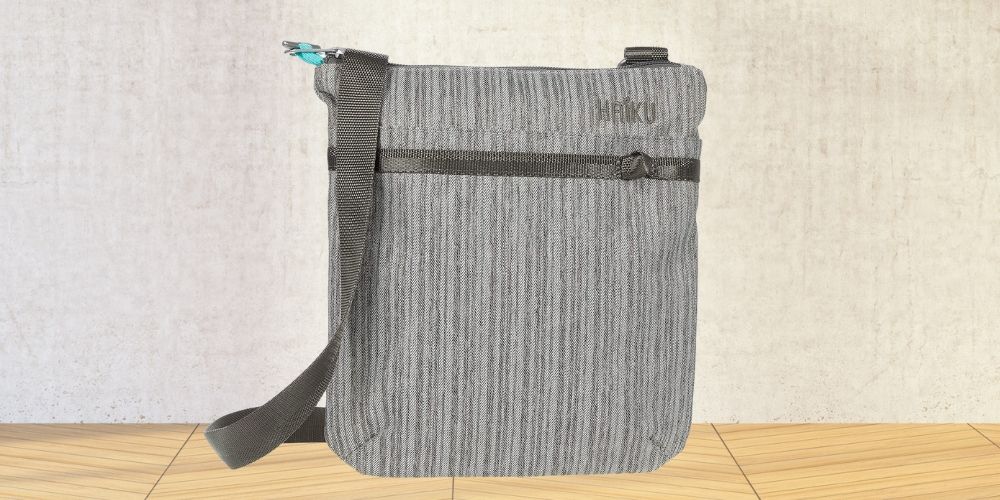 This lovely Haiku Crossbody Bag is not only fashionable and functional but also kind to our planet, as it's made from recycled materials. With a fantastic 5-star rating, you can trust that it's a top-notch product to safeguard your belongings while you're out and about. Plus, the RFID-blocking technology has got your back, protecting your personal information from any crafty identity thieves. Give it a go and enjoy both style and peace of mind!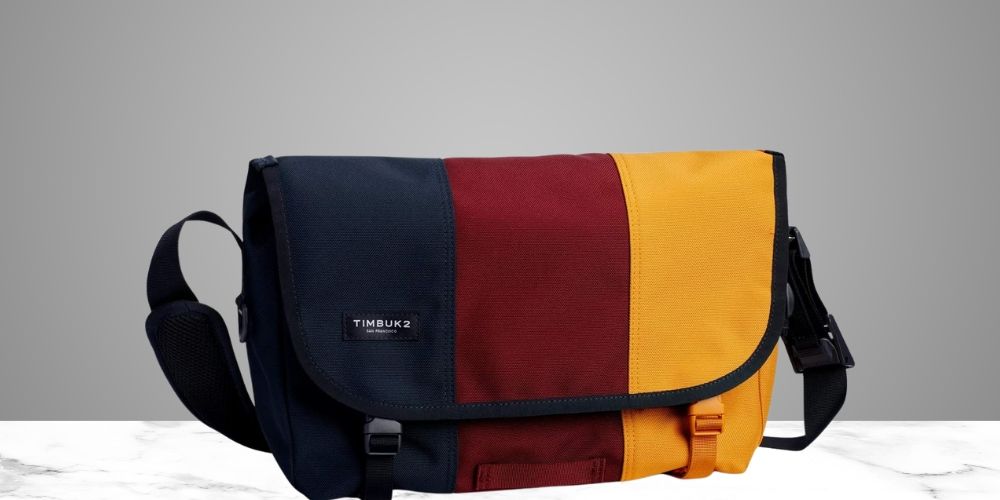 The Timbuk2 Classic Messenger Bag is everything you need in a stylish and practical bag. With over 3,700 verified five-star customer ratings, this stylish purse is a must-have for any fashion-forward individual. The adjustable shoulder strap and water-resistant fabric make it the perfect choice for those always on the go.
Don't believe us? Hear it straight from a satisfied customer: "I have the medium, but it holds my 15-inch laptop well. I did a test run on a weekend trip to Palm Springs and love the light feel, my usual bag is a Louis Vuitton, which is heavier compared to this. It holds my water bottle which is perfect for the desert, and there are compartments for my keys, snacks, cords, etc."
This delightful Kipling Sebastian crossbody bag is not only eye-catching but also highly rated with a 4.7-star average, and it's packed with fantastic features you'll adore. The water-resistant nylon exterior, adjustable strap, and numerous zipper pockets make it a dream come true for carrying all your essentials. Lightweight and oh-so-stylish, this bag is your ultimate sidekick for any exciting escapade.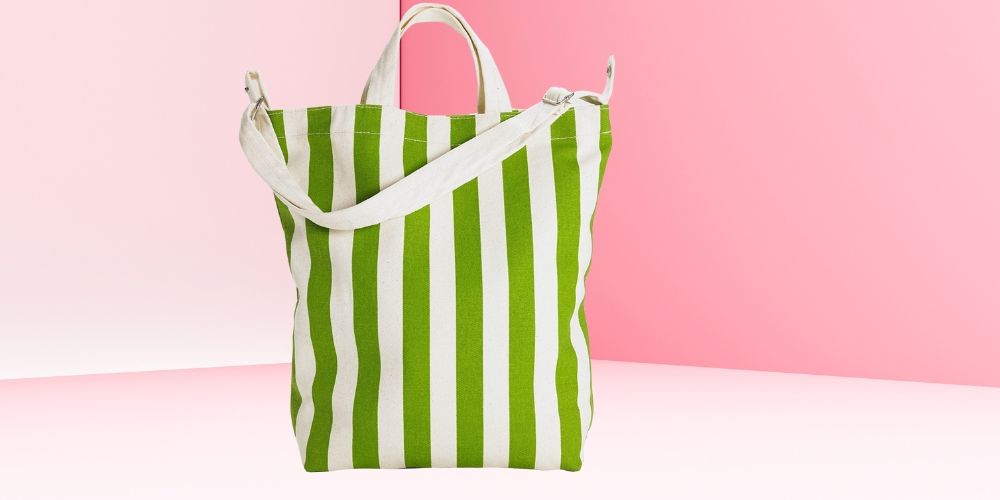 With over 1,300 verified five-star customer ratings and a solid 4.7-star rating, this spacious and roomy Baggu Duck tote is a must-have for any adventurer. Whether you're hitting the beach, exploring a new city, or just running errands around town, this essential everyday tote has got you covered. The snap closure, interior pocket, and adjustable shoulder strap make it easy to keep your belongings organized and within reach. Plus, you will get a lot of compliments just like this one customer who said " Such a steal. And I've gotten so many compliments on it!"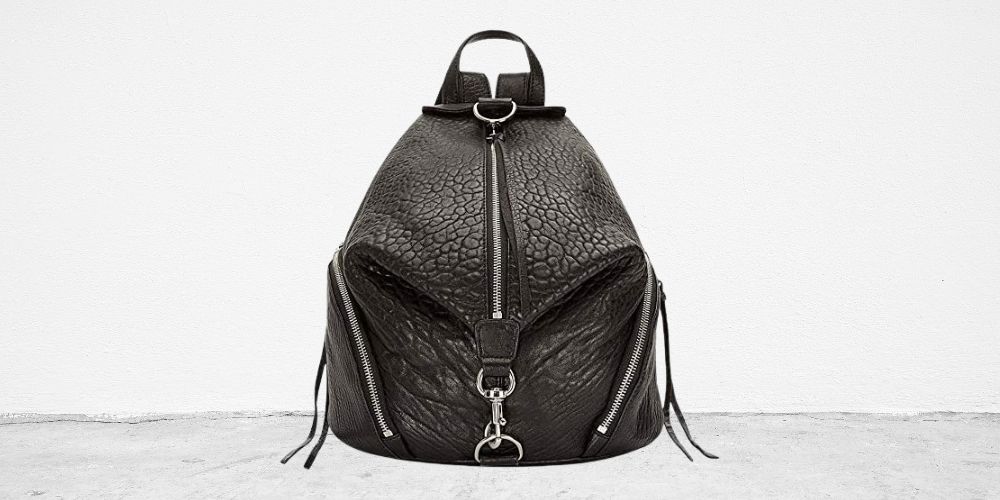 The Rebecca Minkoff Julian backpack is the ultimate combination of style and function, boasting a 4.5-star rating that speaks for itself. With a chic zippered closure, adjustable straps, and plenty of pockets for all your organizational needs, this backpack is a must-have for any fashion-forward woman on-the-go.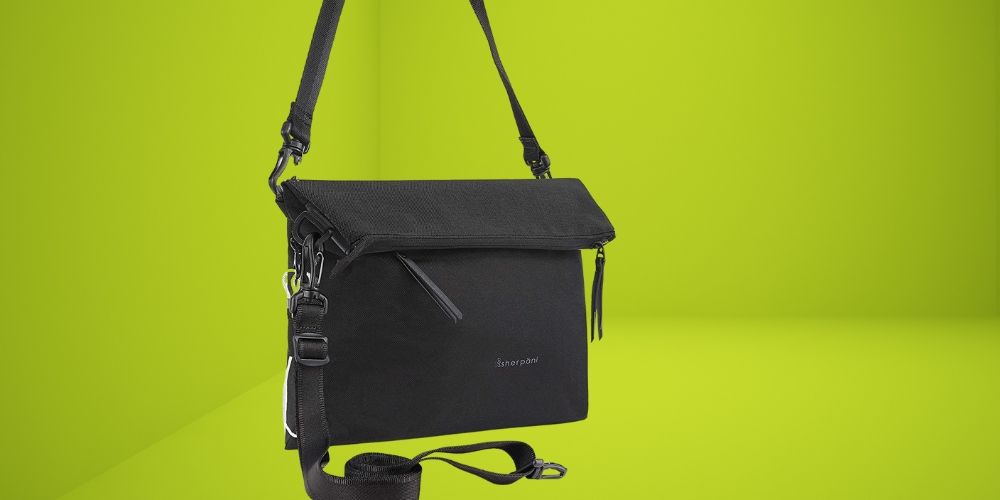 Meet the versatile and eco-friendly bag that's not just fashionable but also boasts a fabulous 4.7-star rating. The Sherpani Vale bag is perfect for everything from errands to traveling and can be worn as a crossbody or a belt bag, making it your new must-have accessory. And with its RFID-blocking technology, you can relax knowing your personal information is protected. One thrilled customer even exclaimed, "Finally found my travel bag!" Give it a try and experience the love for yourself!
This stunning bag is the ultimate in designer elegance, with a 4.6-star rating to prove it. Not only does it feature the iconic COACH logo pattern, but it also boasts an adjustable shoulder strap for comfort and a zippered main compartment to keep your essentials safe and secure. Whether you're hitting the town or just need a stylish accessory to complete your look, the COACH Dempsey File Bag is a perfect choice.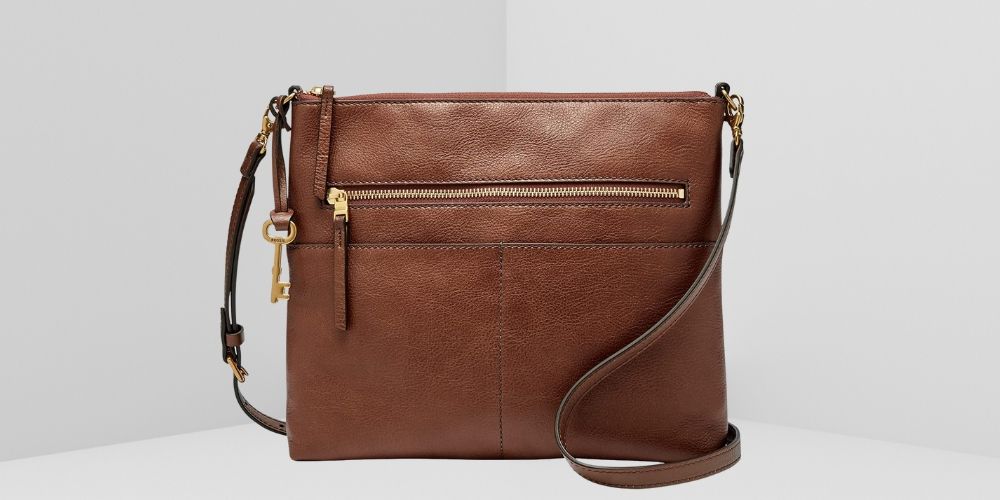 With over 1,900 verified five-star customer ratings and a glowing 4.7-star average, this bag is a top pick for anyone who wants to look chic while staying organized. Made from durable leather, the Fossil Fiona Large Crossbody Bag has plenty of room for all your essentials, and features multiple pockets to keep everything in its place.
Plus, the exterior slip pocket ensures that your most-used items are always within reach. Whether you're running errands or hitting the town, this purse is the perfect accessory to take along for the ride.
Travel Purses FAQ
What features should I look for in a travel purse?
When selecting a travel purse, consider features such as multiple compartments for organization, comfortable and adjustable straps, water-resistant materials, and anti-theft features like RFID-blocking technology, locking zippers, or slash-resistant fabric.
How do I choose the right size travel purse for my needs?
Consider your travel habits, the items you typically carry, and your destination when selecting the size of your travel purse. Smaller cross-body bags or hip packs are ideal for sightseeing and short trips, while larger totes and backpacks are better suited for longer journeys or if you need to carry more items.
Are travel purses secure enough to protect my belongings?
Many anti theft travel purses come with security features like RFID-blocking technology to protect your personal information, locking zippers to deter theft, and slash-resistant fabric or straps. These features can help keep your belongings safe during your travels.
Can I find a stylish travel purse that is also functional?
Absolutely! Many modern travel purses are designed with both fashion and function in mind. You can find a variety of stylish options that incorporate practical features like multiple compartments, water-resistant materials, and anti-theft technologies.
What materials are commonly used in travel purses?
Travel purses are made from various materials, including nylon, polyester, canvas, and leather. Each material has its own benefits, such as water resistance, durability, or style. Consider your needs and preferences when choosing a travel purse material.
How do I clean and maintain my travel purse?
Cleaning and maintenance instructions for your travel purse will depend on the material it's made from. Generally, you can spot-clean your purse with a damp cloth and mild soap for most materials. However, always refer to the manufacturer's guidelines for specific cleaning and care instructions.
Should I invest in a convertible travel purse?
Convertible travel purses offer versatility, as they can often be worn in multiple ways, such as a cross-body bag, carry-on bag, backpack, or shoulder bag. If you think you'll benefit from the flexibility to change the style or carrying method of your purse during your travels, investing in a convertible travel purse could be a great option for you.
Final Thoughts
These 22 travel purses are more than just stylish accessories, they are the perfect companions for your next adventure. From spacious totes to trendy crossbody bags, each purse is designed to keep your essentials organized and easily accessible on the go. With their stunning designs and high-quality materials, you'll be turning heads wherever you go, and might even inspire envy in your fellow travelers. So what are you waiting for? Get ready to pack your bags and hit the road with one of these gorgeous travel purses, and show off your style while exploring new destinations.
Reviews in this blog post have been edited for clarity and/or length.
Comments