This post may contain affiliate links, please see our privacy policy for details.
Nail polish has been around for centuries, and it's not going anywhere anytime soon.
It's the perfect way to add a pop of color to your outfit, and it can really make your nails look great.
When it comes to beauty, there are a few colors that never go out of style. Black is one of those colors. It's always been chic and always will be.
In the past, black nail polish was synonymous with goth culture and alternative lifestyles. Some even consider it cult nail polish.
But these days, everyone from A-list celebrities, like Blake Lively and Jennifer Lopez, to fashionistas are rocking the edgy hue.
Whether you're wearing it in a glossy or matte texture, black nail polish is the perfect way to add a touch of sophistication to your look.
But finding the right black nail polish can be a challenge as there are many shades of black and brands to choose from.
If you're looking for the perfect shade of black, worry no more! This guide will help you find the perfect nail polish for you.
How We Choose:
It is hard to find the perfect nail enamel, especially if you are not sure which one to choose.
Feeling lost in a sea of black polishes does not help too. In the end, you might settle for a brand you are not familiar with.
Don't worry, we've done the hard work for you and narrowed it down to the five best options out there.
So sit back, relax, and take your pick from our list of the best black nail polishes on the market.
Best Black Nail Polish For Long Lasting Wear Without Chipping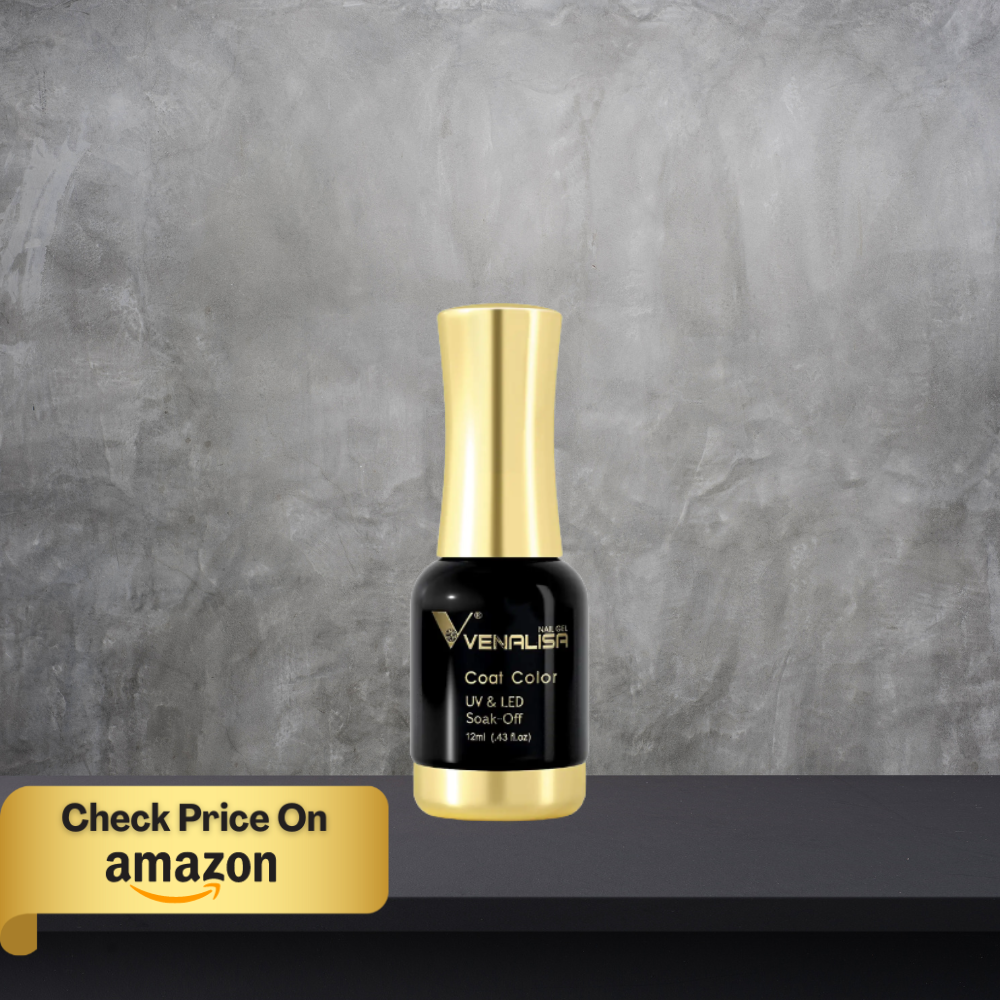 Why We Love It:
The Gel Nail Polish is made of Natural Resin, which is a harmless resin that is non-toxic and environmentally friendly.
It has a high quality, low smell, and is perfect for those who want the perfect nails without any harsh chemicals.
Gel manicure is also becoming popular as they last longer than standard manicures. It requires the use of UV light or LED light to lock the enamel on your nails.
What You Should Know:
This product is great for anyone who wants to have long-lasting, beautiful nails.
The brand did independent research to find cruelty-free and vegan ingredients that its black shade is opaque and only needs one layer to attain that beautiful black shade.
It is easy to apply, and with proper application, it can last up to three weeks.
The best part is that it is easy to learn even if it is used for the first time. You can rock that black manicure and flex it to your friends.
Best Black Nail Polish For Brilliant Shine & Super-Strong Wear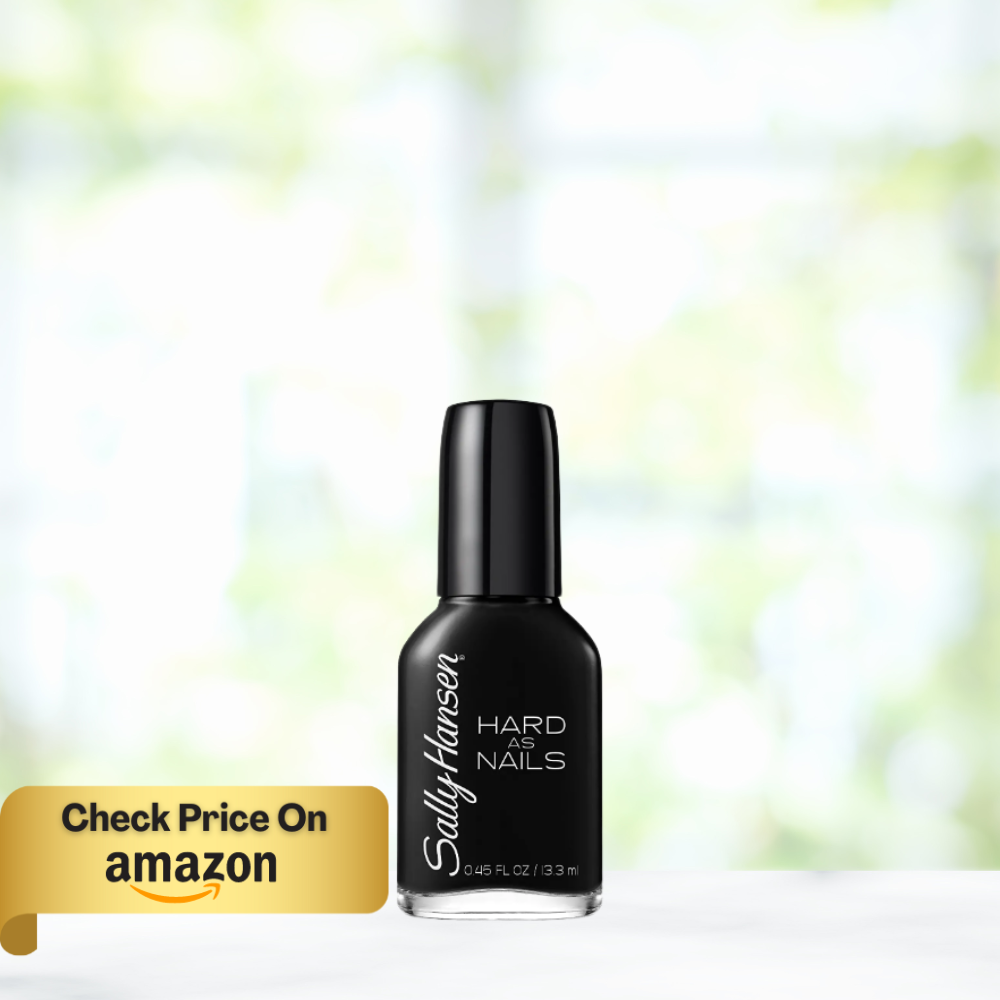 Why We Love It:
Sally Hansen is perfect for the woman who wants it all.
With just one bottle, you'll get shine, color, and strength. You will not have to worry about fade as the color sticks to you for weeks.
The hard-to-resist color is perfect for any woman with charisma. The light weight makes it easy to carry around. You can easily put it in your manicure kit or bring it along with you.
Even better, you do not need UV light to attain the dark nails of your dreams.
What You Should Know:
In just one stroke, you can achieve brilliantly covered nails with this product.
The Perfectionist Brush contours to any nail shape so that color always glides on precisely, quickly, and flawlessly.
The exclusive Flexiglass Complex combines beautiful shine and long-lasting wear, making it a perfect choice for those who want their nails to look great all day long.
Sally Hansen also has an Insta Dri Nail Color well-known for its instant dry effect for those who don't want to wait for their nails to be ready.
Best Black Nail Polish For Flawless Coverage & Outstanding Durability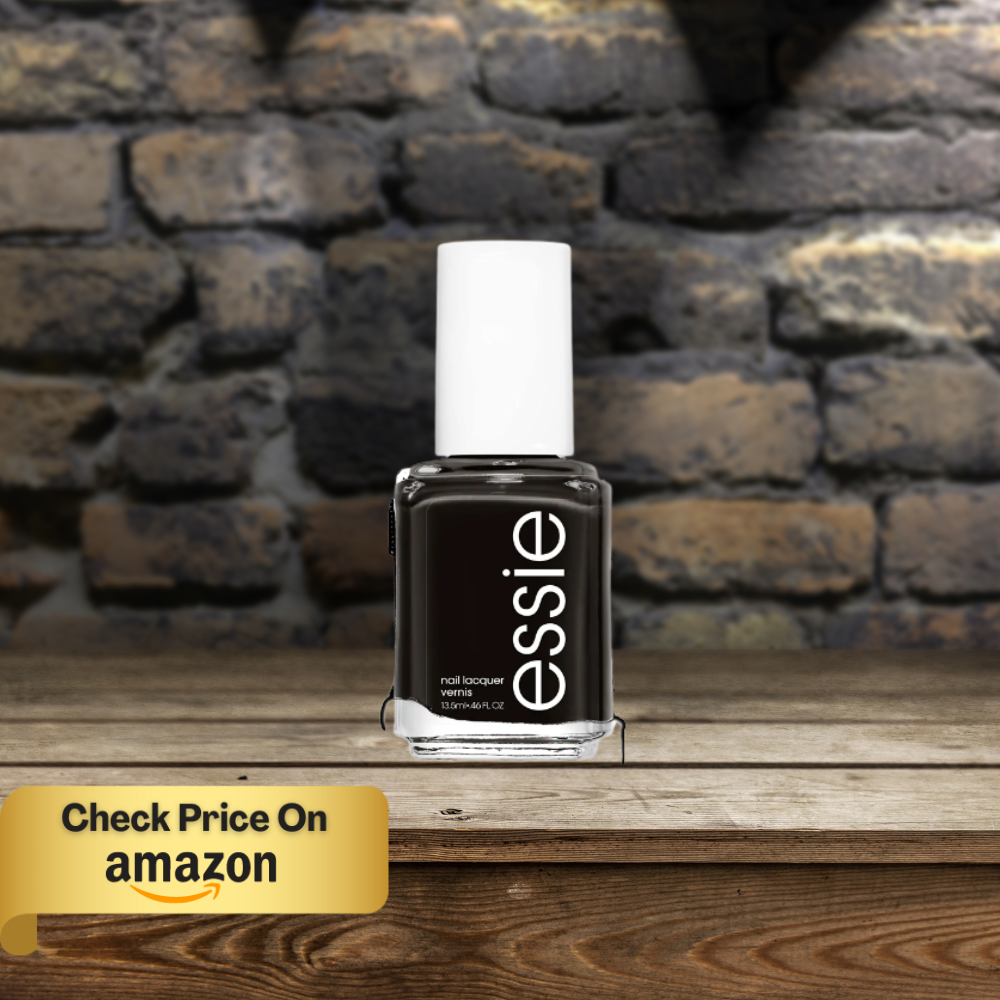 Why We Love It:
This color is the perfect addition to any woman's wardrobe as it is perfect way to achieve flawless coverage and outstanding durability.
It is shiny, making your nails glitter as you move. It is truly a kind of beauty you can achieve just by painting your nails.
The exclusive easy glide brush fits every nail size for streak-free application.
What You Should Know:
For a perfect manicure, use apricot cuticle oil, base coat, 2 coats of essie polish, and seal with topcoat.
This combination will leave your nails looking healthy and polished. The apricot cuticle oil will moisturize your nails and help the enamel go on smoothly.
The essie coat will protect your nails from the polish. The essie topcoat will give your manicure a nice finish with glitter.
Best Black Gel Polish Nail Art For High Gloss Shine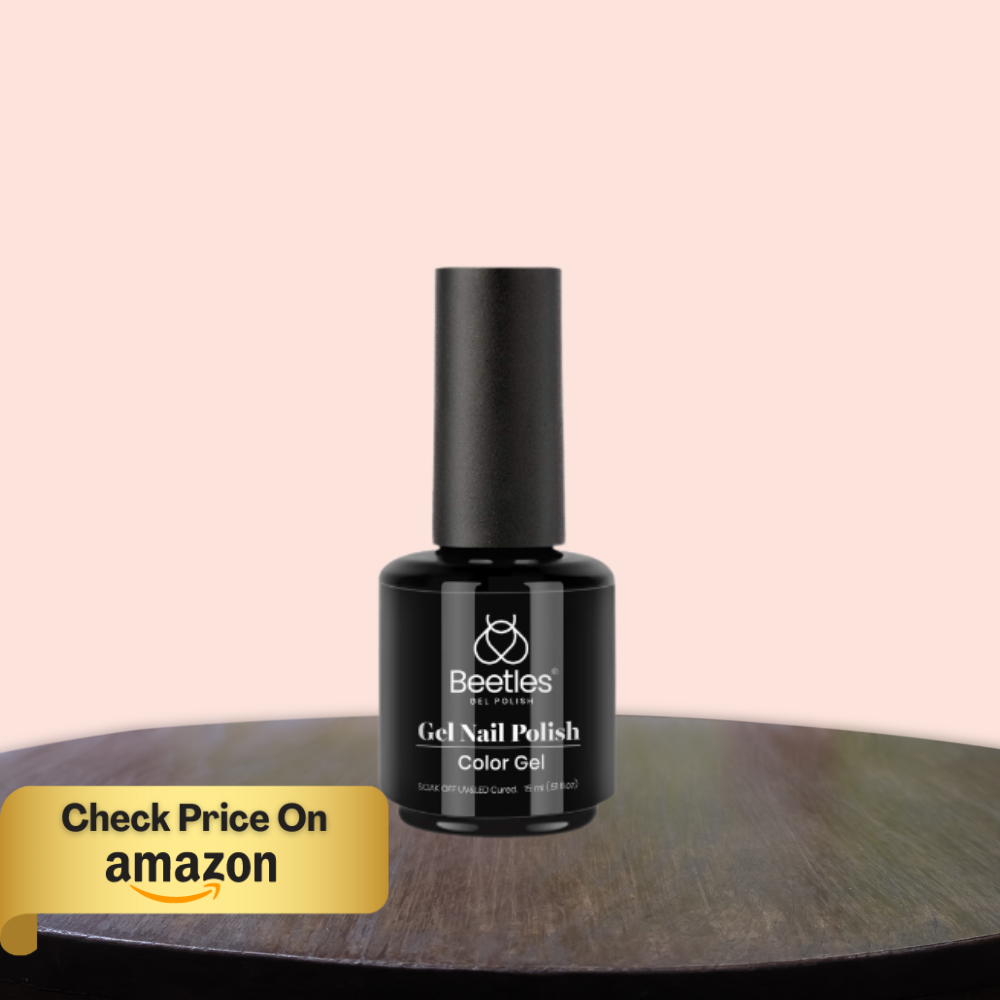 Why We Love It:
Audrey Black gel polish is an absolute essential for anyone who wants perfect nails that last.
This 9 toxin-free ingredient gel polish is healthy and low odor, with no harsh chemicals or adhesives. Its formula has been trusted by beauty experts and nail polish users.
The toxin-free gel polishes is perfect for any season, and provides up to 21 days of stunning glow. No need for you to worry about fade or constant coating to keep the color you desire.
The All Season Gel Polish Set is sure to become a staple in your routine!
Why You Should Know:
Achieve long-lasting black nails with our LED gel nail polish kit.
The gel formula requires curing under an LED light, and with proper application, can last up to three weeks.
The LED light cures the polish quickly and evenly, for a professional finish at home. Get your dark nails ready even without going to the salon.
Best Black Nail Polish For A Brilliant Shine Finish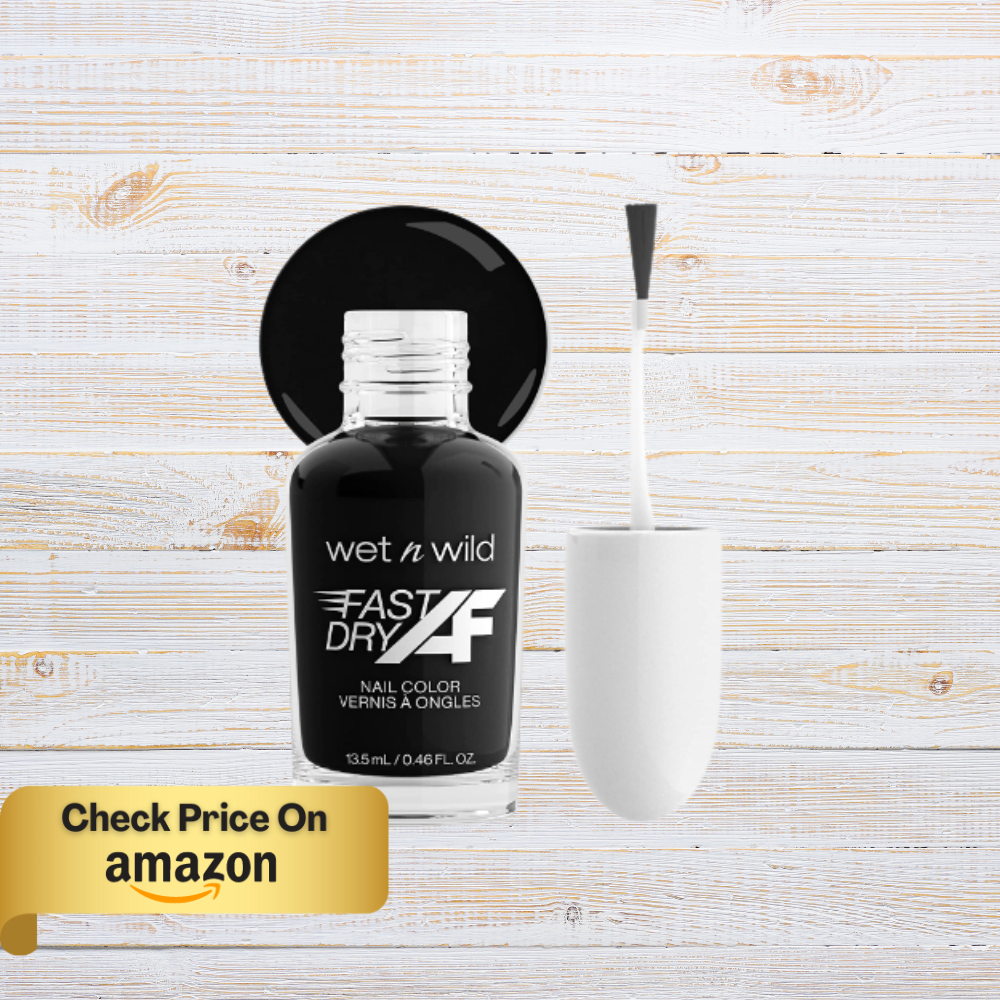 Why We Love It:
It is perfect for when you want your nails to stand out in the crowd.
Available in a rainbow of colors, from solid to glitter finishes, these polishes give your nails just the pop of color they need.
Its various shades give you options to change your nail color each day, if you're not feeling on using a dark tone.
With just one coat, you'll be left with a brilliant glow that will last all day long!
Why You Should Know:
This is the polish you need when you want a high-quality manicure in a hurry.
The team behind Wet n Wild independently research and use cruelty free ingredients and combined it with their trusted fast dry formula to provide a trusted brand for those who want to color their nails.
This vegan polish provides rich color that dries in as little as 40 seconds and lasts up to 5 days.
That means fast drying without fast chipping, so you can get on with your life without worry of a smeared, ruined manicure.
Best Black Nail Polish FAQ
Are nail polishes safe?
Most brands are safe when used as directed.
However, some contain chemicals that may be harmful if absorbed through the skin or inhaled.
These chemicals can cause health problems including cancer, reproductive damage, and endocrine disruption.
Some brands also contain glitter or other materials that can be harmful if swallowed. To be safe, always read the label carefully and follow the directions for use.
Does black nail polish look good?
Black is definitely a style statement. It can look good if you know how to carry it off.
Beauty is subjective so whether you like darker tones or lighter ones, it is entirely about to you. What matters is how you feel about your chosen beauty style to create your own image.
Is black polish out of style?
No, black polish is definitely not out of style.
In fact, it's one of the most popular colors to wear right now. It's sophisticated and goes with everything.
Whether you use black nail polish or not, the most important thing that you should do is to make sure that the polish you chose is safe.
It must have the right ingredients like green tea extract and formaldehyde resin, among others to ensure that the product you are using is effective and cruelty free. There are even vegan polishes that are proven safe for your nails.
By the end of the day, no one can tell you what kind of beauty standards you must follow. But choosing the right brand can keep your nails healthy.
What is the blackest nail polish?
There are a few different shades of black polish, but the blackest shade is definitely jet black.
It is perfect for those who want to make a bold statement with their nails.
Others who couldn't find jet black polish would try to use two coats to attain that opaque texture.
Either way is fine as long as you get your desired nail color.
Is black nail polish flattering?
There's no definitive answer to this question since it depends on personal preferences.
Some people find that black polish can be quite flattering, while others may not be as fond of the look.
But for me, black nail polishes deserve more recognition because of the confidence it gives people when they have a black manicure. But then again, maybe it's just me.
Preference is still an important factor in determining if black opaque color is for them or not.
Are two layers enough to prevent polish fade?
No, unfortunately, 2 layers are not enough to prevent polish fade.
You'll need to reapply every few days to keep your manicure looking fresh.
Or you can look for a nail polish that has a formula that keeps the color long-lasting without fading for days.
Is matte finish better than glossy finish?
Again, depends on personal preferences.
Some people prefer matte because it has a more natural look, while others prefer the glossy because it is more vibrant and eye-catching.
Best Black Nail Polish For You
Black nail polish is definitely a trend that is here to stay. It is simple, elegant, and can be worn for any occasion.
Whether you are looking to make a statement or just want to rock a classic look, black nail polish is the way to go.
As fans of this nail color, we won't deny that we have come across a wide range of brands and finding our favorite brand took a while.
So if you want to try something new or dare yourself to have newly black nails, here are our recommended polishes:
If you are into gel nail polish, then VENALISA Gel Nail Polish is your go-to brand. Some might prefer a unique shade of black, if that's the case then Sally Hansen Hard is a must try. It has a lightweight bottle that you can bring anywhere you go for re-touches.
Personally, I like a glossy finish on my nails so I really enjoy essie Nail Polish. It omits the dark vibe I want for my nails yet its glossy finish makes my fingers stand out!
So go ahead and pick your favorite!
Comments