This post may contain affiliate links, please see our privacy policy for details.
Give your little bundle of joy a special Easter surprise with these 16 adorable Easter Gifts for Babies. From adorably illustrated storybooks to personalized bunnies, you'll find the perfect gift for your baby that is sure to bring some extra cheer this holiday season!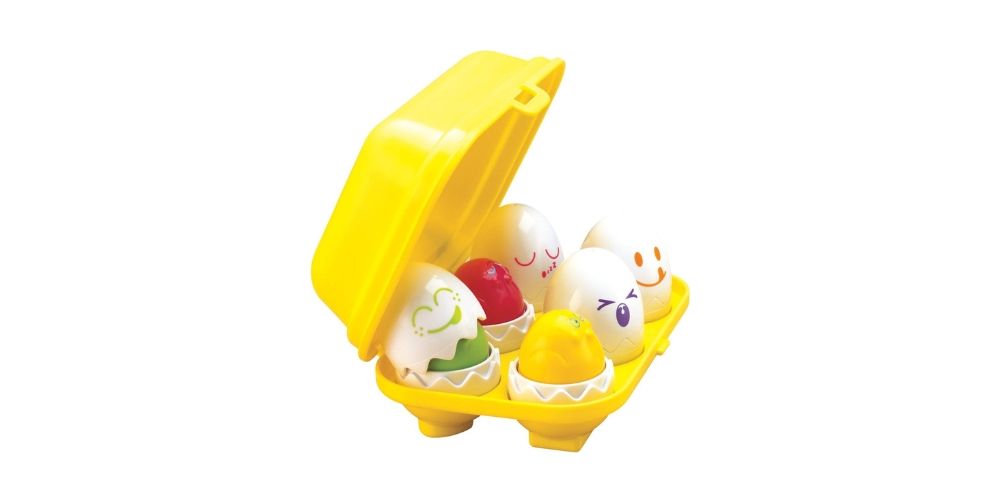 These interactive charming six colorful Easter eggs squeak and crack open to reveal delightful, chirping chicks. It is perfect for toddlers who love exploring and giggling. Your little ones can press down gently on the chicks' heads to hear them chirp, creating a sweet auditory choir that will keep them entertained for hours on end. But that's not all - these educational toys can also help improve color and shape recognition as children sort each easter egg into its own special base in the box. With such a variety of sensory play options, these eggs are the perfect easter gift for your baby!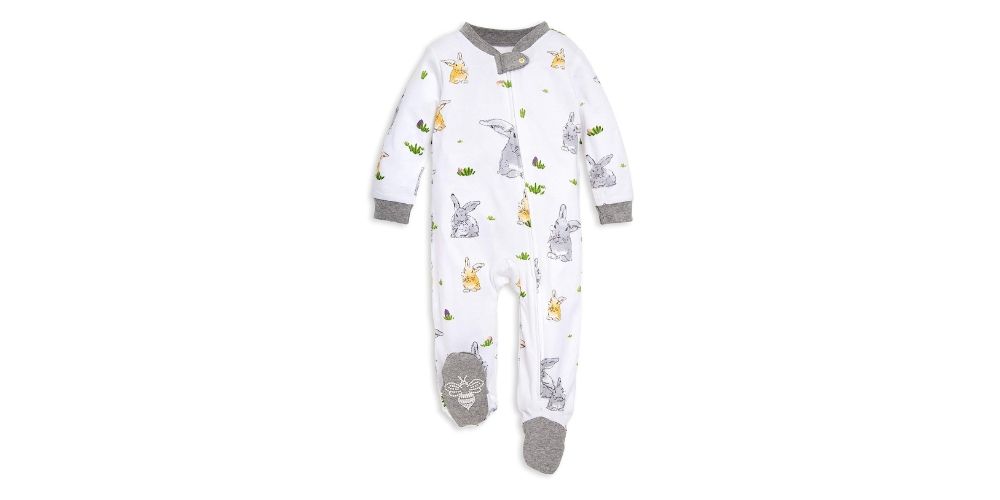 These adorable bunny pajamas are made with soft, breathable cotton and are perfect for Easter morning pictures. With over 20,000 verified five-star ratings, one reviewer said, "How can you not love the soft cotton, fun prints of these pj's. They fit as expected and are soft against the skin. They don't shrink." The zipper closure adds an extra layer of convenience during diaper changes or bedtime routines. And with long sleeves to keep your little one warm, these pajamas are a great gift this Easter season.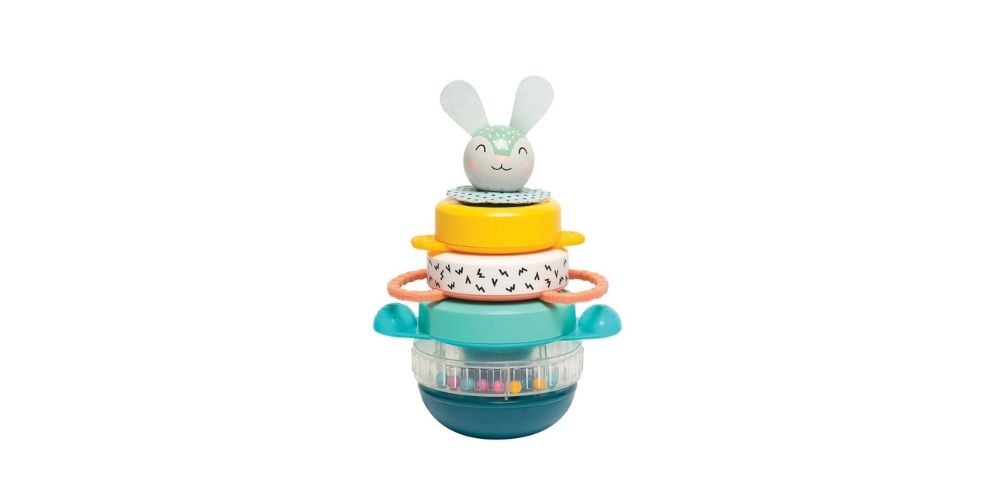 This wonderfully designed easter bunny stacker is crafted for little geniuses 9 months and up, it boasts stunning patterns and vibrant colors that will glue their eyes to it! Watch their hand-eye coordination and motor skills flourish as they topple into hours of learning and fun!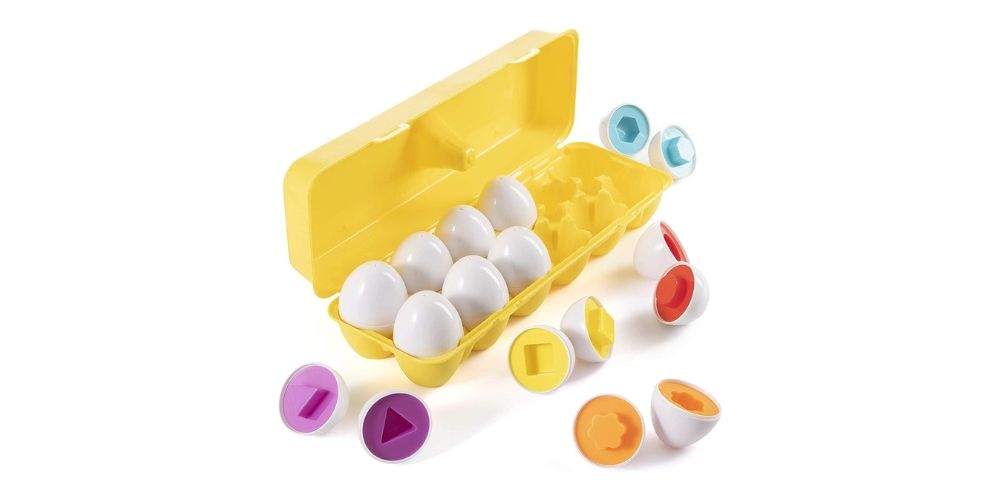 Are you on the hunt for the perfect addition to your kids Easter baskets? Try this Egg Matching Toy from Pretex! It comes with 12 white eggs that open to reveal colorful interiors with embossed shapes. The goal is to match the eggs by the interior color and shape of the "yolk" and then work at connecting the pieces together and store in the carton. This creates a fun challenge for children of all ages while also teaching them important skills like color recognition, shape recognition, and problem-solving. One five-star reviewer said that this toy is great for learning colors and shapes and great for motor skills/hand eye coordination too. It is also a great choice for Christmas and birthday gifts, and it can even serve as a fun travel game.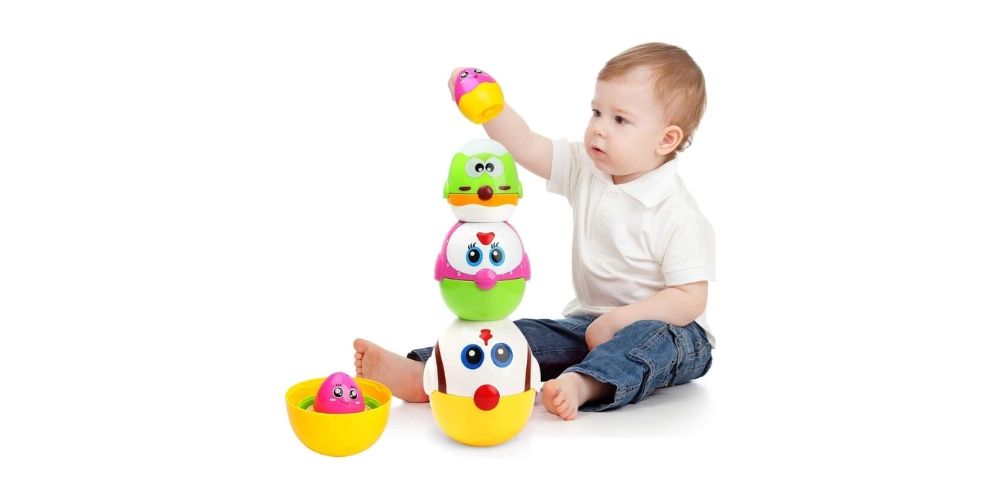 These colorful oversized eggs are a new twist on the classic nesting dolls, and they transform into adorable colored chicks characters. Each egg toy is a different size, color, and features a distinct happy face that tells its own story. Your kiddos will love creating their own imaginative play and can develop skills such as shape sorting, color matching, stack up, and hand-eye coordination.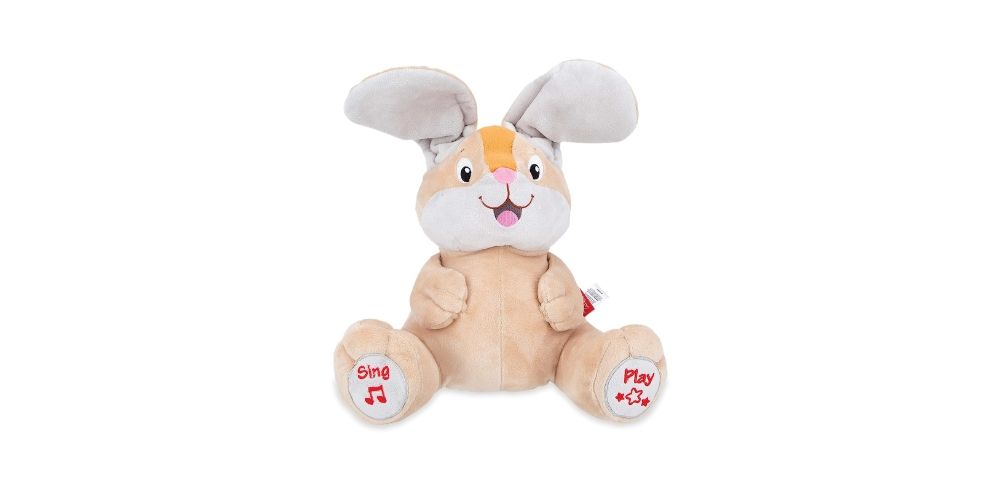 This soft and sweet bunny is the perfect interactive gift for your toddler first Easter Sunday basket! This lively toy is the perfect companion for playtime, with two different play settings to encourage interactive play and learning. The floppy ears wiggle as it sings, providing hours of entertainment for your child. And with its exceptionally cozy material, your child won't resist to cuddle with their new plush friend.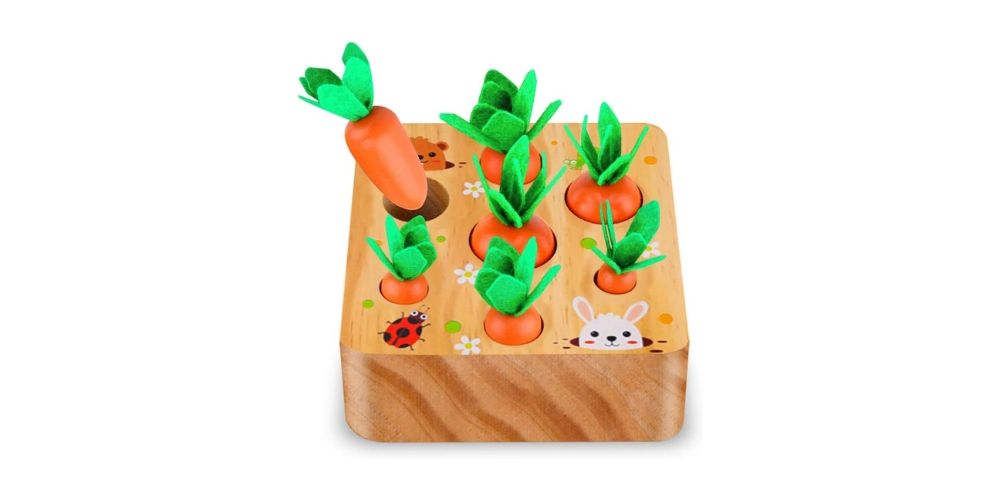 If you want to spoil your little one with the best Easter gifts for your baby, then you might wanna check this out! The Carrot Harvest Game Wooden Toy is made of high quality and sturdy thick pine wood and a great developmental tool for your little one. One five-star customer raves about how this toy will make a great Easter gift and will provide hours of creative enjoyment for little ones. With 7 different sizes of wooden carrots that match the different holes, your toddler will be able to build their intelligence and exercise their size-matching skills by pulling out and putting them back into the matching holes. The cute farm land pattern with cute bug and rabbit, and the felt leaves on the carrots make them look and feel real.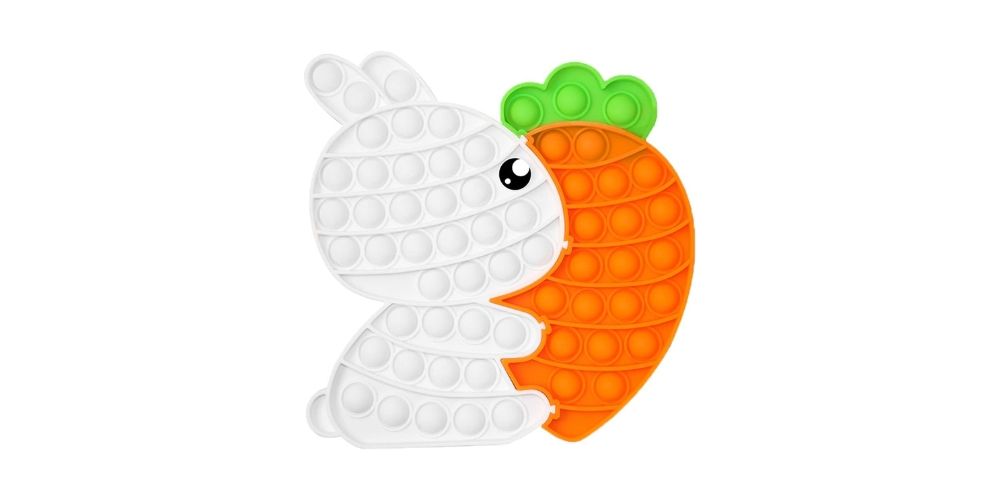 This delightful set of two fidget toys includes a rainbow bunny and an adorable carrot – both designed with realistic details inspired by nature. Crafted from high-quality, durable silicone material, these toys provide a soft and comfortable feel that your kids can enjoy for hours. But the most wonderful part of these toys is their stress-relieving power; simply press the bubble to make a soothing "pop pop" sound that helps to relax and reduce anxiety. Not only are they cute and fun, but also offer a great way to find moments of calm amid your day-to-day stress!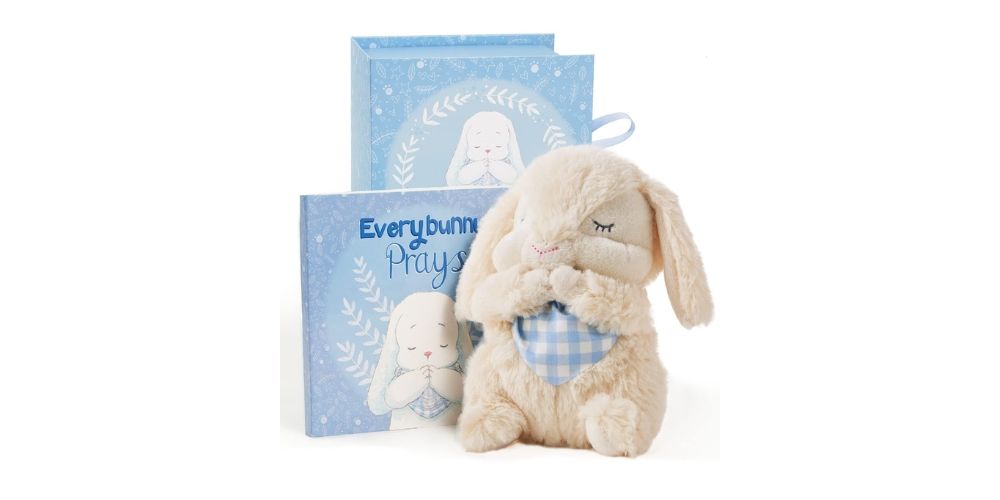 Looking for a meaningful gift for your baby's first Easter? The EVERYBUNNY PRAYS BABY GIFT SET is a perfect choice. This beautifully packaged set includes praying musical bunny - that recites the classic bedtime prayer "Now I Lay Me Down to Sleep" when you press her tummy, and a prayer book in a keepsake box. The book features 16 hand-drawn watercolor illustrations that help children understand the importance of prayer and the joy of communicating with God. One five-star reviewer said, "This is a perfect gift for a baby. The bunny is small enough for them to hold and so cute." It's perfect for babies and toddlers and promotes spiritual growth and development.
This retro toy has been entertaining babies for generations, and is sure to bring a smile to all the members of the family. Not only is this toy fun, it's also a great way to introduce babies to important developmental concepts like peekaboo, cause and effect, and object permanence. Plus, it's popular with both boy and girl ages 6 months to toddler, making it a versatile and beloved toy.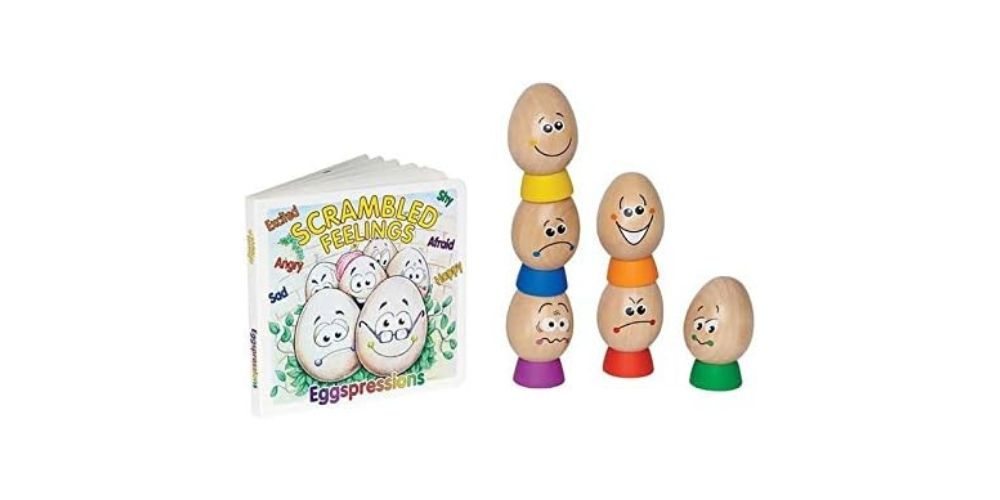 This set of six expressive wooden eggs is the perfect tool for teaching children about their feelings and promoting emotional maturity. Not only is this toy fun and colorful, but it also includes an idea book filled with activities and prompts to help children identify and understand their emotions. From happy to sad, angry to surprised, these eggs cover the full spectrum of emotions and encourage children to explore and express their own feelings.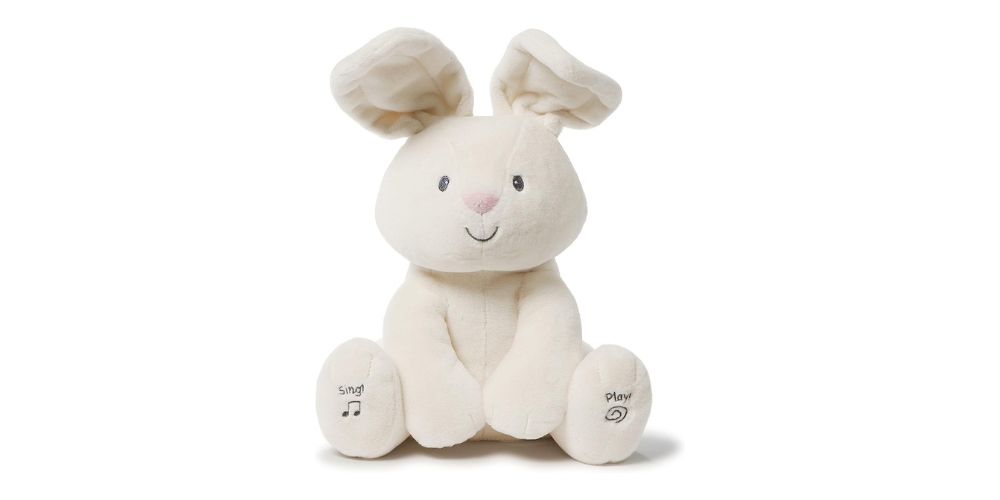 If you're looking for stuffed animals to add to your baby's plush Easter basket, then Flora the Bunny Plush Toy from GUND might be the perfect choice. This sweet singing bunny is sure to become a favorite of babies everywhere. With more than 37,000 verified reviews, one customer highly recommends it and raves about how cuddly this toy is due to its "very soft" material and great design with its flapping ears. With the push of a button, Flora comes to life with two different play modes. Press her left foot to engage her in a game of peek-a-boo, where she hides behind her soft, oversized ears. Or, press her right foot to sing along to "Do Your Ears Hang Low", while her ears flap to the rhythm. This interactive plush toy will surely keep your baby entertained.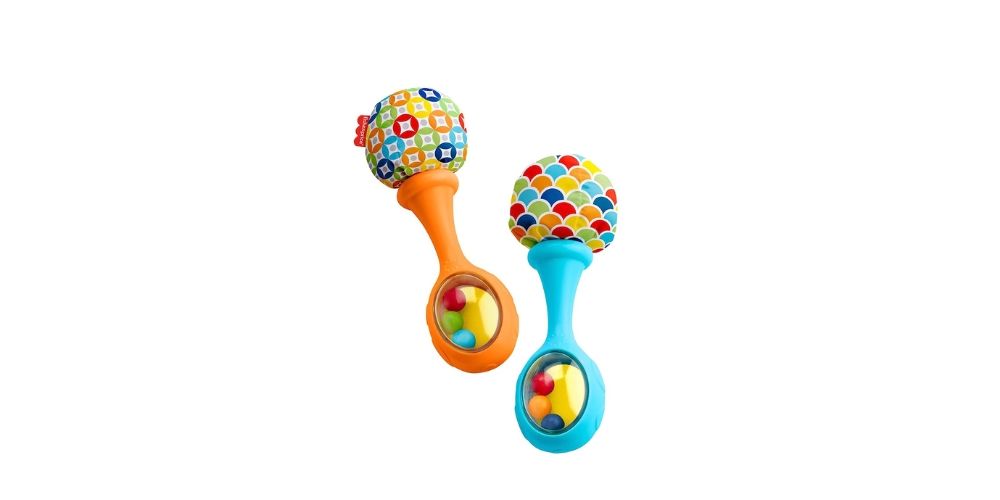 This set of two maracas is perfect for newborns and up and is designed to engage and delight your baby's senses while also helping to strengthen their gross motor skills. One of the best things about these maracas is their size. They are just right for little hands to grasp and shake, which makes them perfect for babies who are just learning to use their hands and fingers. The beads have bright colors inside each maraca making fun rattle sounds that are sure to captivate your baby's attention and keep them entertained for hours on end.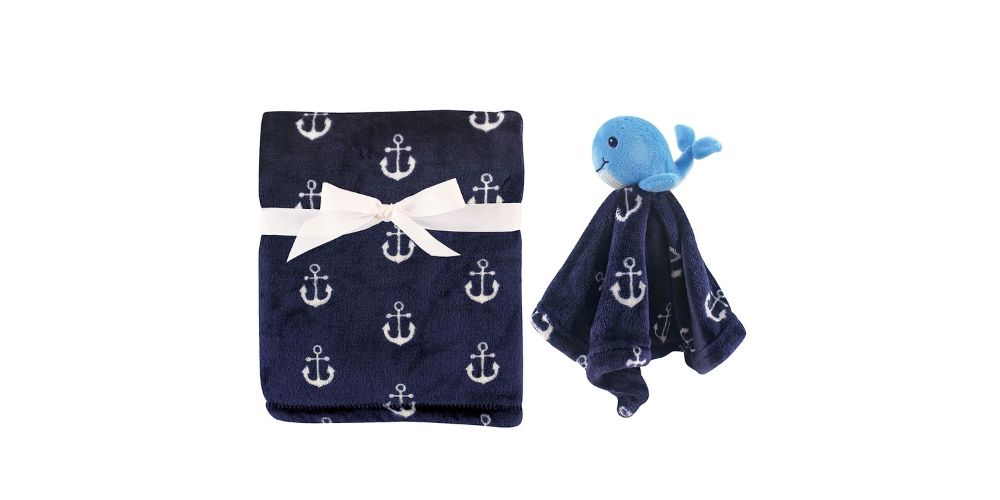 This epic set includes not one, but TWO snuggly-soft blankets perfect for everyday use that will make your baby's skin sing with joy! Wrap your lil' munchkin in the coziest of cocoons without emptying your wallet, because these high-quality blankets are a TOTAL steal (and your secret weapon for sweet Easter snuggles)!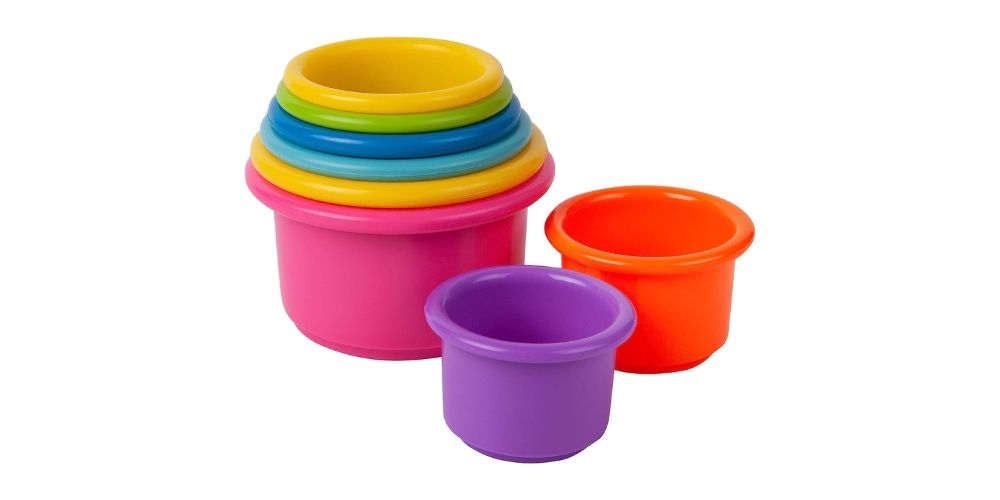 Running out of easter basket ideas? then this Stack Up Cup Toys may be a perfect addition. Children love to stack them together and watch them topple over. The cups also have unique holes in the bottom, perfect for water play. Fill them up and watch your little one splash away! These cups are made without BPA, they can withstand even the toughest of toddler tantrums without so much as a scratch. Plus, they are dishwasher-safe for easy cleaning.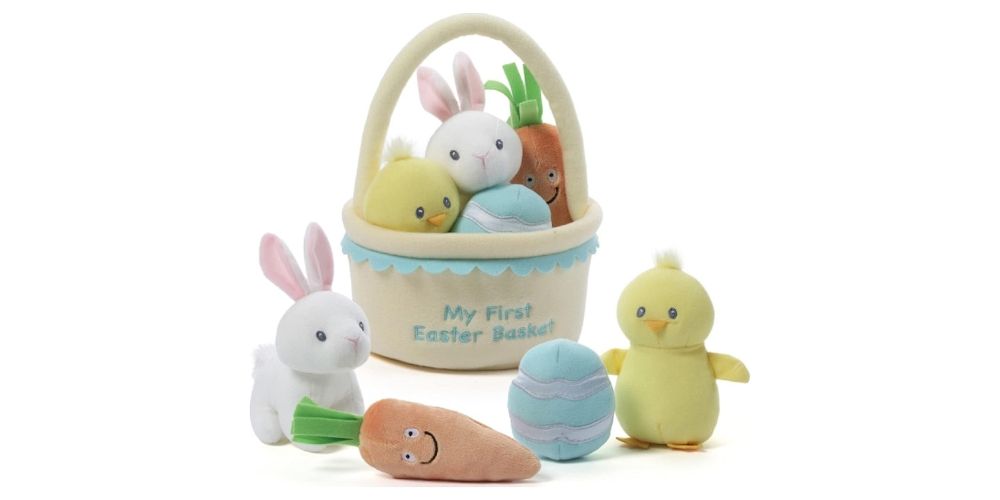 This adorable five-piece playset is a must-add to your baby's easter basket, it includes a pastel yellow Easter basket with plenty of room for extra goodies and four ultra-soft, huggable plush toys that your little one will love. The plush toys are made to the famous GUND quality standards, ensuring that they are safe for children of all ages. Plus, they are machine washable, making them easy to clean and maintain.
Final Thoughts
Easter is a special time of the year to celebrate with family and friends. Gifting your little ones with personalized Easter gifts can add a unique touch to the festivities and make them feel extra special. Whether it's a bunny plushie or an Easter-themed bib, the options are endless. These 16 Easter gifts for babies are not only adorable but also practical, making them the perfect presents for your little ones. With personalized Easter gifts, you can create lasting memories that your family will cherish for years to come. So, hop on over and surprise your little ones with these heartwarming Easter gifts!
Comments