This post may contain affiliate links, please see our privacy policy for details.
Whether it's for your favorite colleague or the one you merely tolerate, Easter is a great time to show them some appreciation with a thoughtful gift. But finding just the right present can be tricky. The good news? There are plenty of excellent Easter gifts for coworkers that won't break the bank, and they're sure to put a smile on their faces. Check out these 24 great options that you'll want to keep for yourself!
Tips for Choosing the Right Gift
Easter is just around the corner, and it's time to start thinking about gift-giving in the workplace. Whether you're looking for something sweet like chocolate eggs or something fun like mason jars filled with treats, it's important to choose a gift that's both thoughtful and appropriate. Here are some tips for selecting the perfect Easter gift for your coworker.
Consider their personal preferences
When choosing a gift for your coworker, it's important to consider their personal preferences. Do they have a sweet tooth? Do they prefer savory snacks? Do they have any dietary restrictions? These are all important factors to consider when selecting a gift. If you're not sure what their preferences are, consider asking a coworker or looking for clues in their office or workspace.
Think about the workplace environment
While it's important to choose a gift that your coworker will enjoy, it's also important to consider the workplace environment. Avoid gifts that are too personal or inappropriate for the workplace. Instead, choose something that is tasteful and professional.
Personalize the gift
Adding a personal touch to your gift can make it even more meaningful. Consider adding a handwritten note or customizing the gift with your coworker's name or initials. This shows that you put thought and effort into the gift and makes it more special.
Choose something practical
While food such as muffins or treats can be a fun and delicious gift, consider choosing something practical as well. A gift that your coworker can use in their daily work or personal life is always appreciated. For example, a new notebook or a travel mug with their favorite coffee can be both thoughtful and practical.
Don't overspend
Remember, it's the thought that counts when it comes to gift-giving in the workplace. Avoid overspending on a gift as this can make your coworker feel uncomfortable or obligated to reciprocate. Instead, choose a gift that is within your budget and shows that you care.
When selecting a gift, be sure to consider their personal preferences, the workplace environment, and add a personal touch. Choosing something practical and within your budget is also important. With these tips in mind, you can select a gift that is both appropriate and shows your coworker that you care. So go ahead and add all the fun to your gift, and make this Easter a memorable one for your coworker!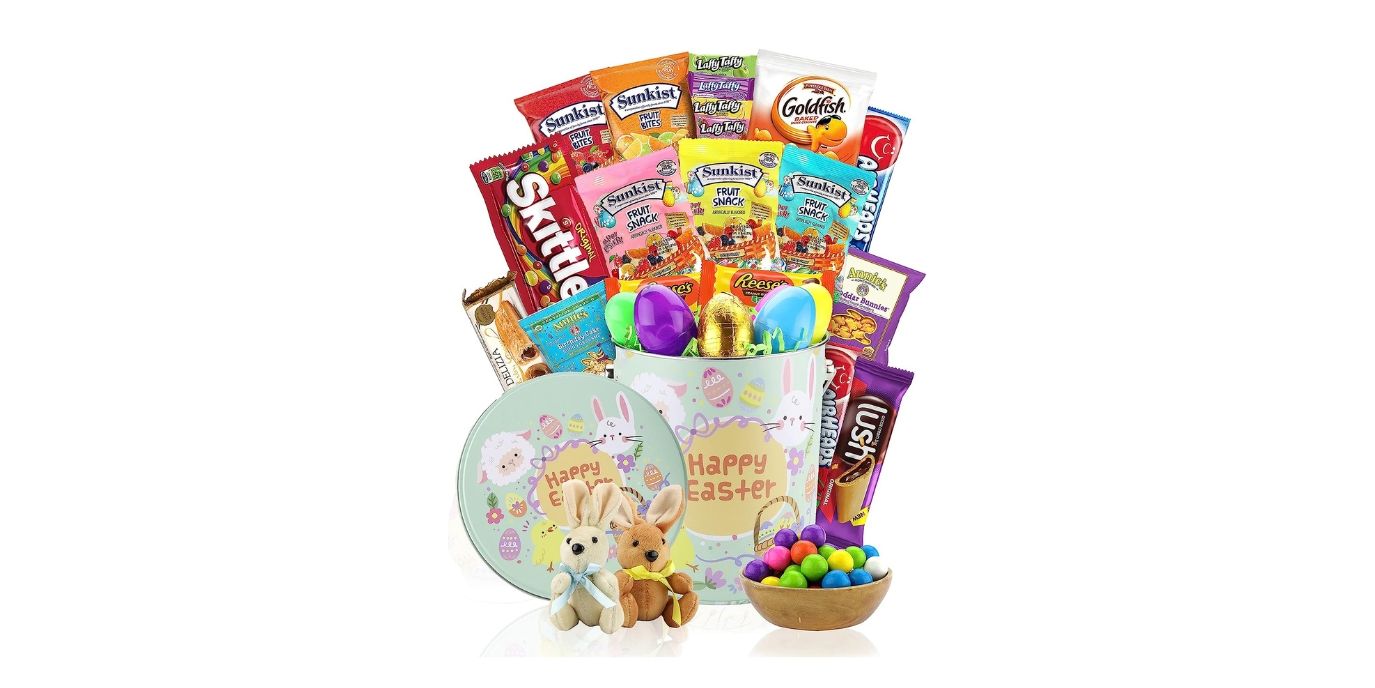 Grab the ultimate Easter gift that will have your coworkers jumping for joy - an Easter basket overloaded with a scrumptious assortment of goodies! Delight their taste buds with mouthwatering chocolate Easter eggs, irresistible chocolate bunnies, and a myriad of other tantalizing treats.
One satisfied customer raved about the impressive variety and quantity of candy, cookies, and snacks when they bought baskets for their deserving adult kids and, of course, themselves! Don't miss out on this epic Easter experience!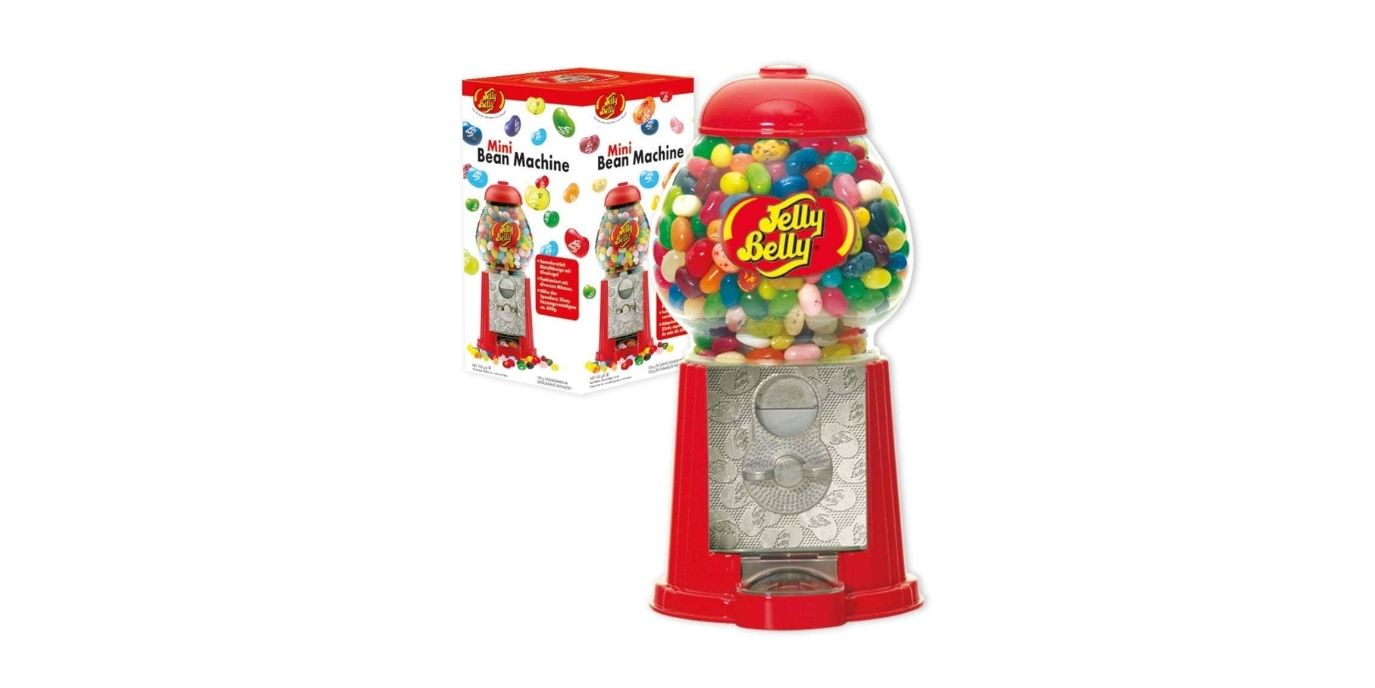 Calling all Jelly Belly enthusiasts, this Easter candy staple just got a major upgrade that you HAVE to see. Picture an adorable, personalized mason jar overflowing with colorful jelly beans, complete with a cute label. Yes, we're talking about the Jelly Bean Machine Dispenser with a whopping 4.6-star average and over 9,300 verified five-star ratings! Gift-givers, rejoice!
One satisfied customer gushed about this super cute gift, "Purchased 2 as gifts and they were very well received. Great size for desk/office." But be warned, it comes with only a teeny-tiny bag of jellybeans, so stock up on a larger bag before surprising your friends and colleagues. Grab yours now before it's too late!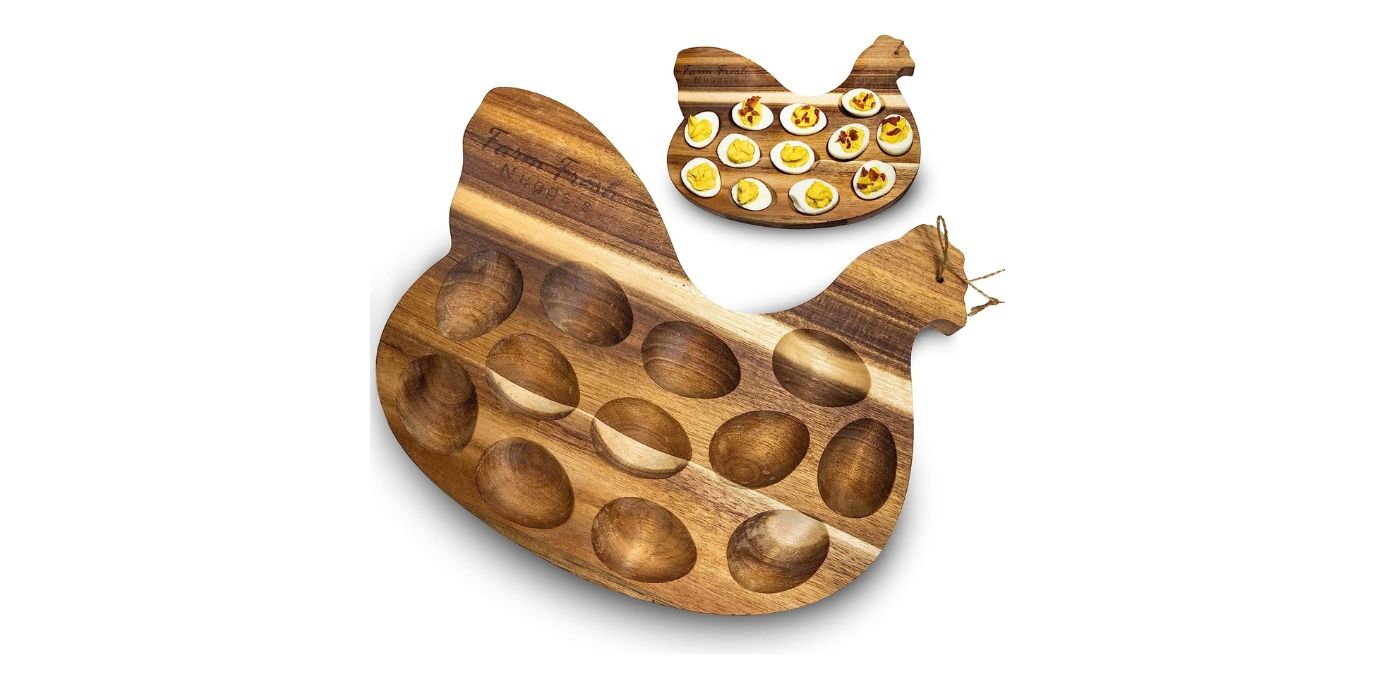 Elevate your Easter celebrations with this egg-straordinary deviled egg platter gift for your coworker who just can't resist those delicious little deviled eggs bites! Picture hosting brunches and dinners with this adorably designed, chicken-shaped wooden holder that bring fun and charm to the table.
With stunning 2-inch thick wood that's sturdy and reliable, you'll be serving up those farm-fresh nuggets in style for years to come! And with a a 5-star review raving about its delightful presentation and crowd-pleasing appeal, grab one now and let the egg-pocalypse begin!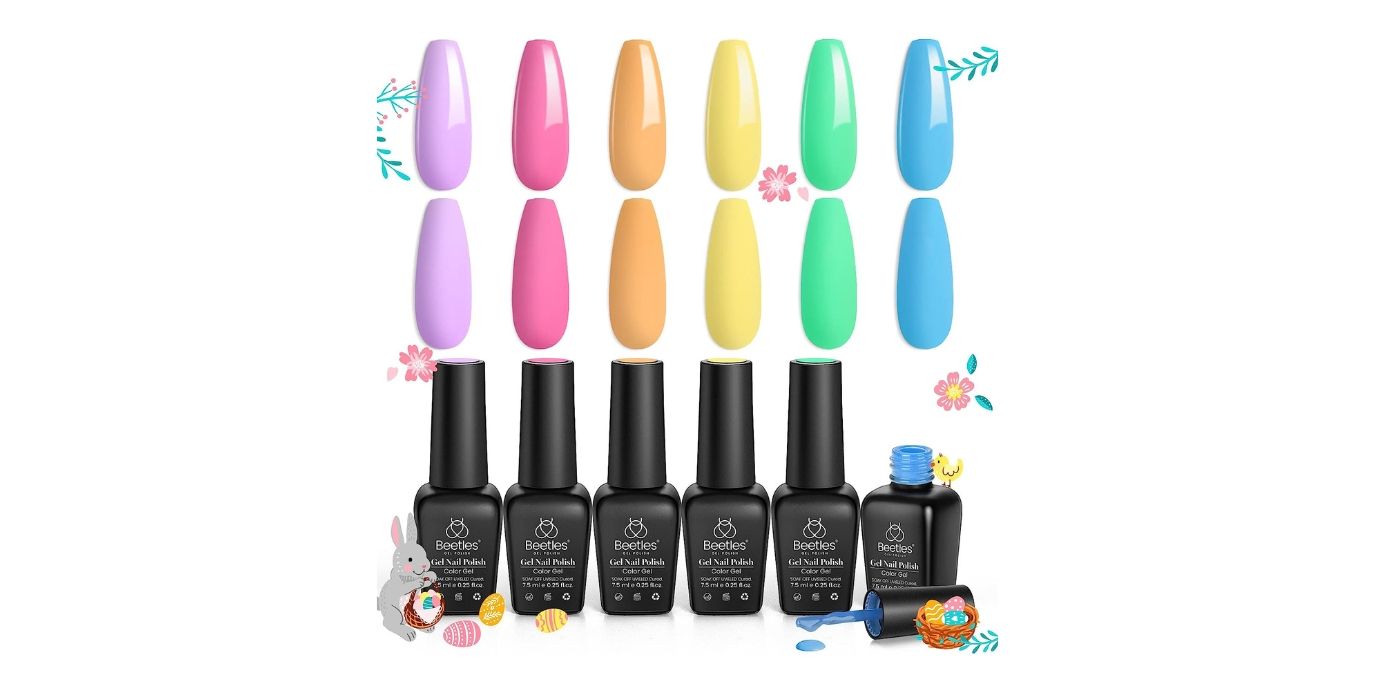 Does your coworker have an undeniable passion for nail art? Surprise them with the ultimate Easter-inspired nail polish set to spice up their collection!
Elevate their nail game this spring and summer with the highly raved about, 4.5-star rated, 6 Colors Rainbow Nail Polish Set. Boasting over 18,000 verified five-star ratings, this epic set features stunning shades of purple, pink, yellow, green and blue - giving your coworker the freedom to mix and match, unleash their creativity or even rock a fun-filled "Skittles mani."
With these vivid pastel hues that border on neon, they'll certainly become the talk of the office! So, what are you waiting for? Gift them an instant mood-lifter that's perfect for the warmer months ahead!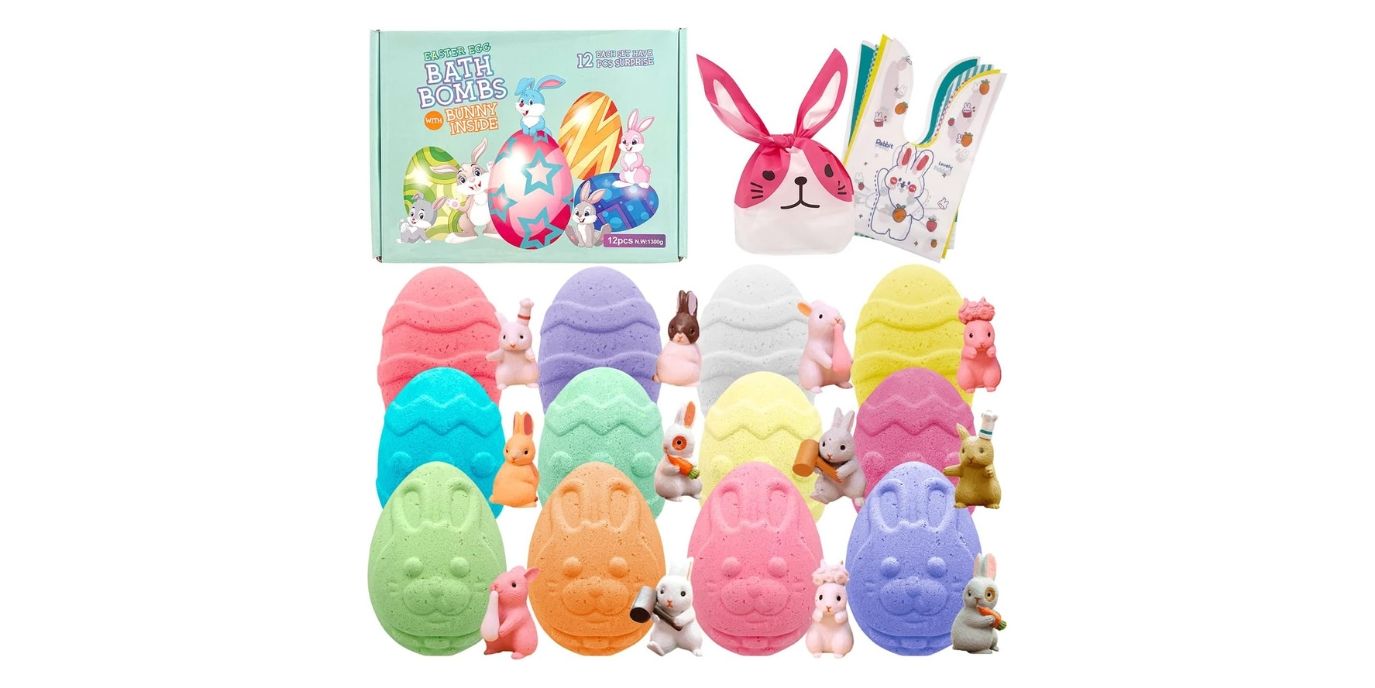 Treat your coworker to a unique, fun present this Easter! These delightful egg-shaped bath bombs look adorable and contain essential oils for an extra relaxing soak. The vivid colors and pleasant smells will have them hopping with joy when they discover the cute little bunny hiding inside each one - it's pampering at its most playful!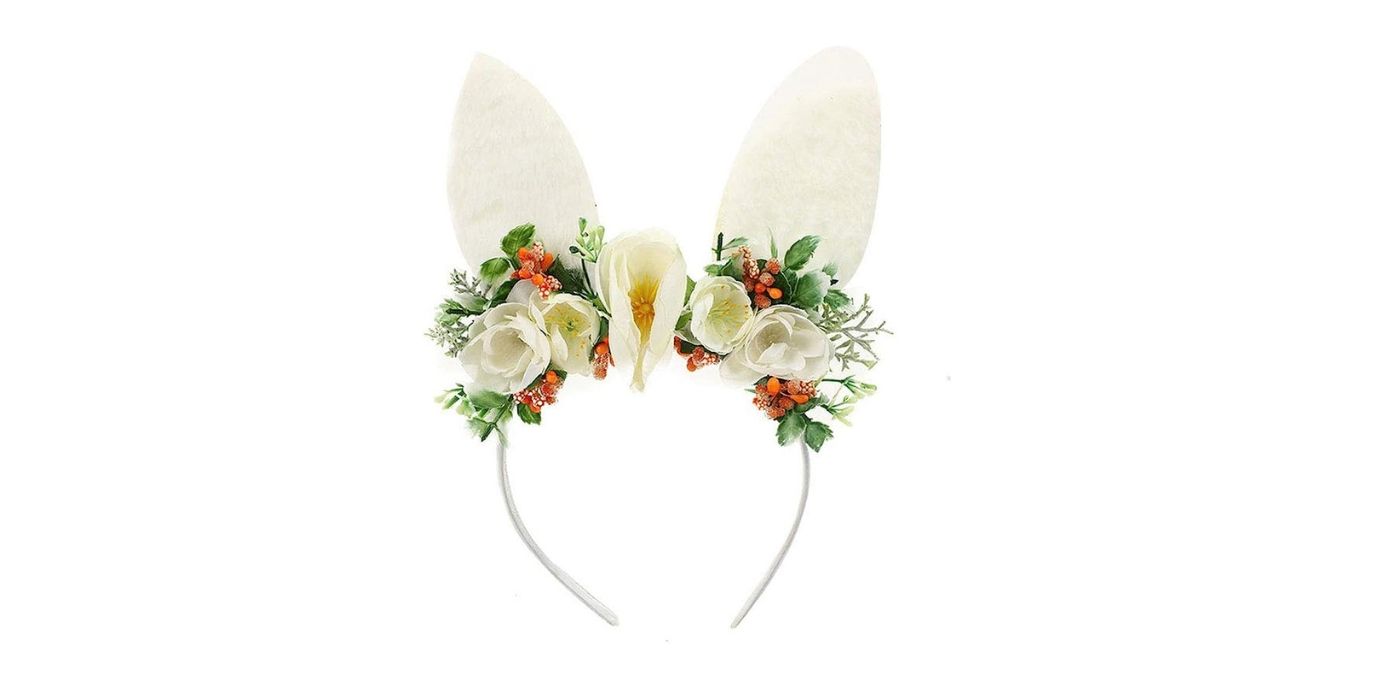 For the coworker who enjoys celebrating the occasion in a fun and lighthearted way, an Easter bunny ear headband is a cute and fun gift. They can wear it during the Easter party and take fun photos.
One satisfied customer noted that the headband was super-comfy and although it was a bit silly for someone "mature", it still looked cute in the mirror and lifted her spirits by making her feel like she was wearing a springy flower crown. Overall, Easter Bunny Ear Headbands are a delightful way to spread joy and cheer during the Easter season.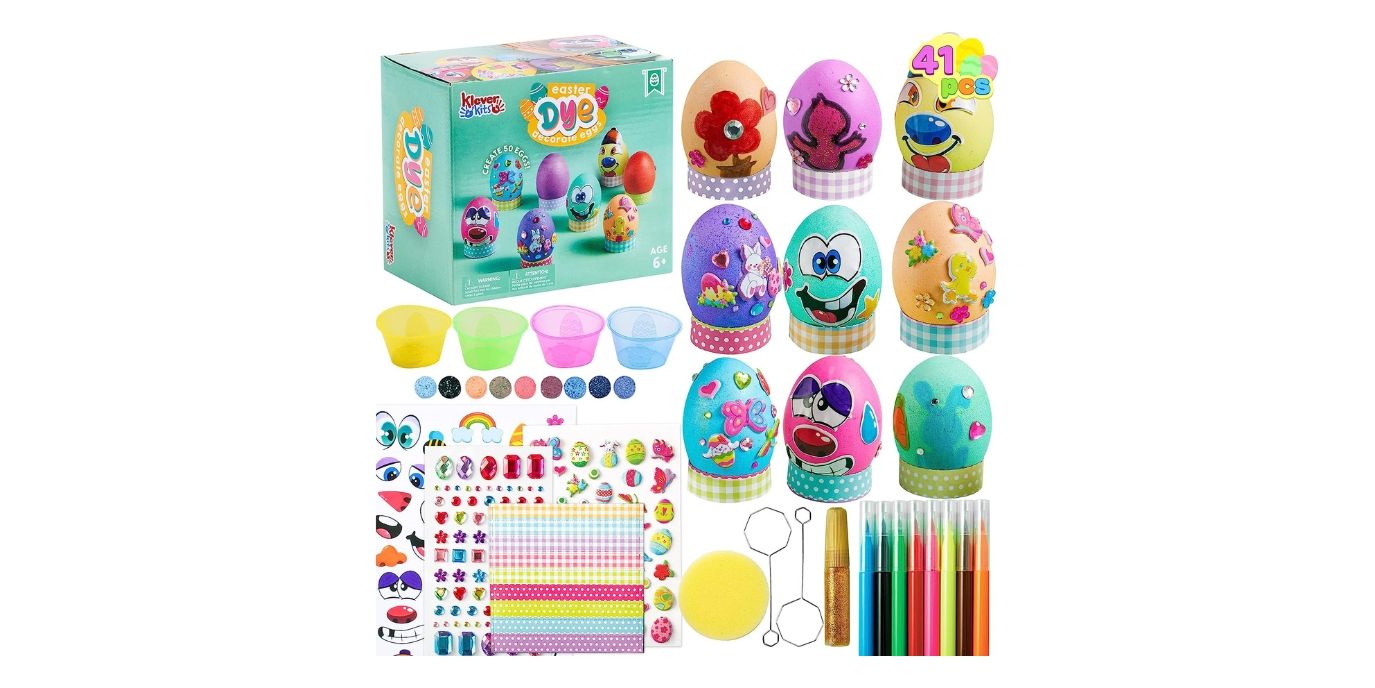 A fun and unique Easter gift for coworkers who love crafts. This Easter Egg Decorating Kit provides endless fun, and with stickers, colored pens, and glitter - your coworker can make a customized Easter egg according to their style. Plus, it is a great way to encourage imagination and creativity, making it an excellent choice for family reunions, parties, and other group activities.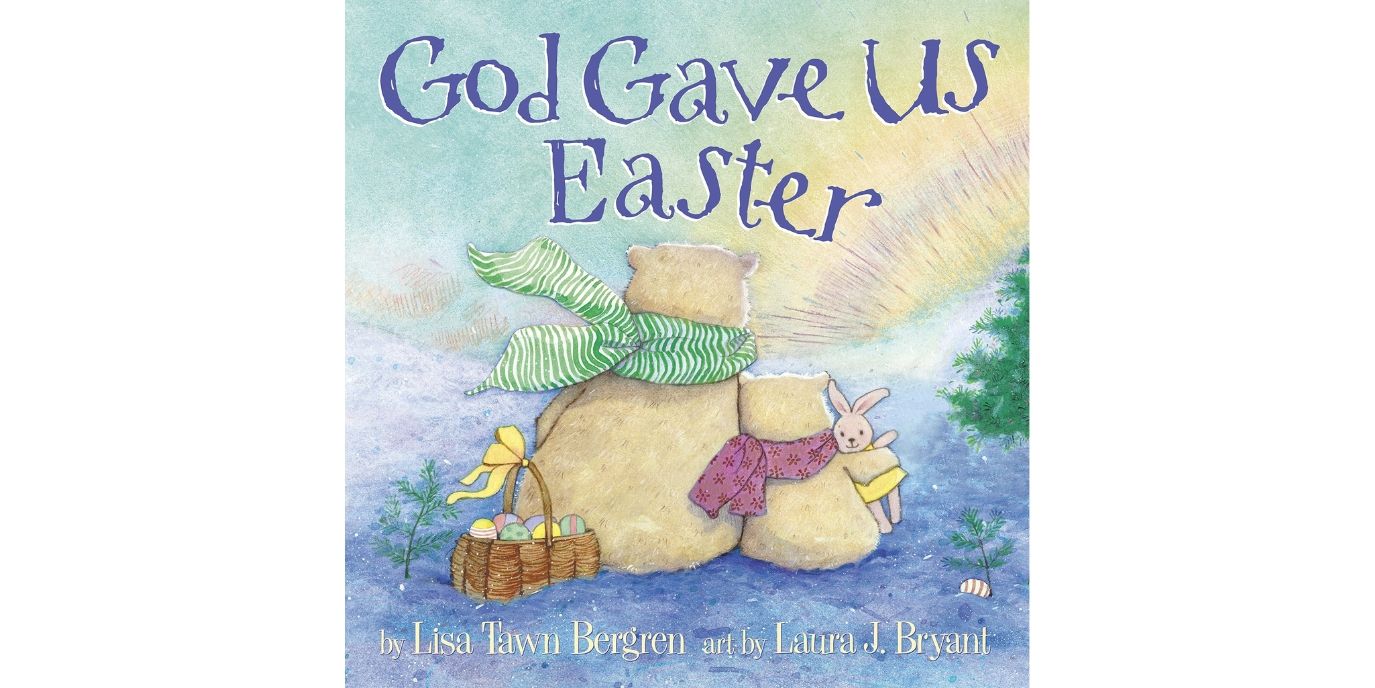 Christian Easter books make excellent gifts for coworkers who celebrate Easter as a Christian holiday. One such book that is highly recommended is "God Gave Us Easter," which has received a 5-star rating from many readers. This delightful illustrated picture book features Little Cub, a charming polar bear, who talks with her father about God's plan for the Easter season and what it truly signifies.
This Christian Easter book is a thoughtful and meaningful gift for coworkers with young children, as it is perfect for reading aloud to kids ages 3 and up. One reviewer mentioned that "It is a really nice book to read with kids or babies," and the adorable illustrations make it all the more charming!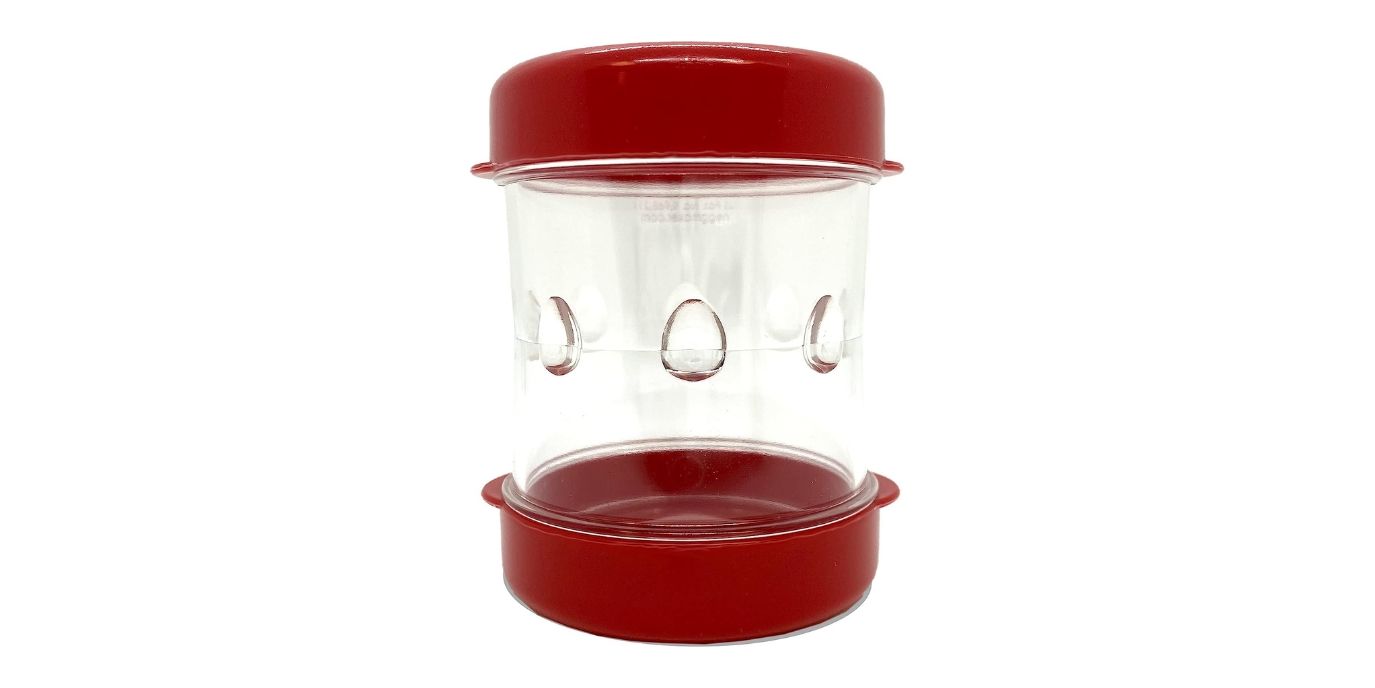 If you happen to have a coworker who's a huge fan of hard-boiled eggs, we've got a real game-changer for you. The Negg is an egg peeler that is destined to become their favorite kitchen essential. The whole process is pretty easy - just add your egg to the Negg, pour in some water, and shake it like you mean it! The shell will soften up in no time, making it so much easier to peel. If your coworkers find peeling hard-boiled eggs to be a frustrating struggle, then giving them a Negg is a truly thoughtful and useful gift. It'll definitely make their daily routine a little bit easier, and they'll be grateful for your kindness!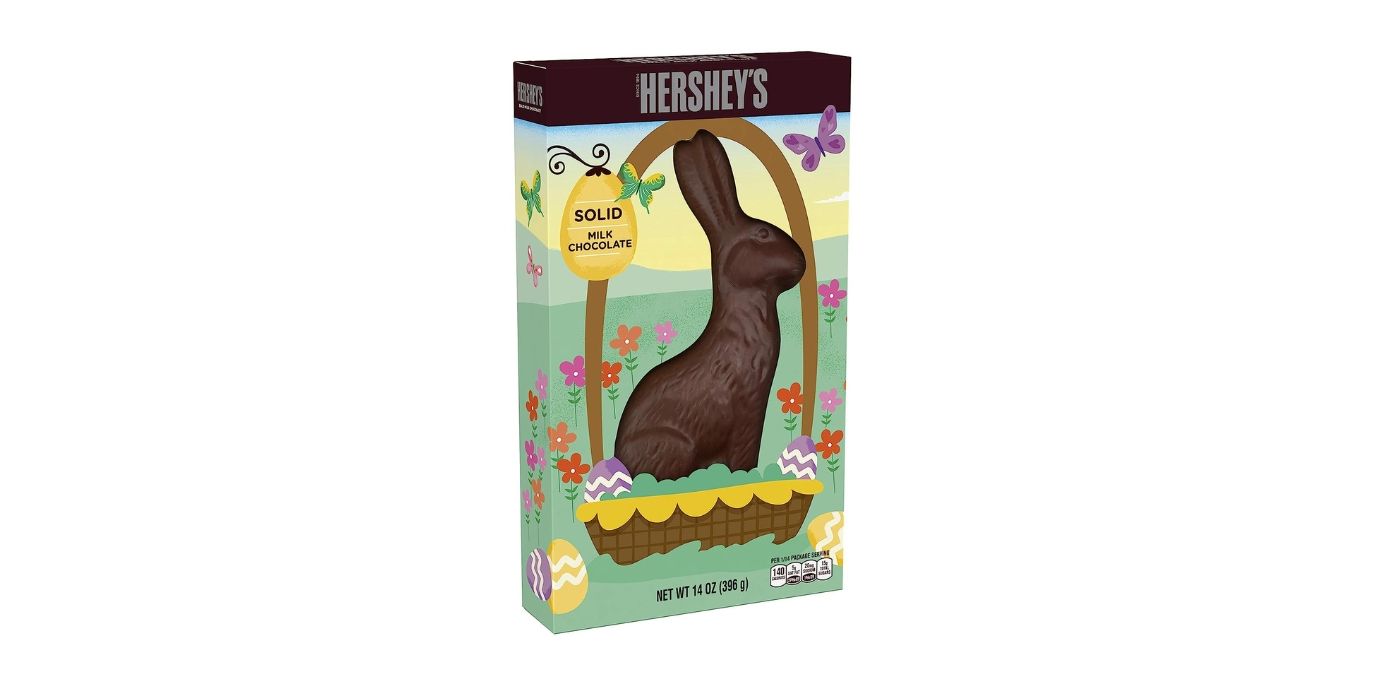 A classic Easter candy, a chocolate bunny is a sweet and fun treat that everyone loves. Shaped like a bunny, this cute and delicious treat is sure to make any Easter basket pop. With different sizes and flavors to choose from, you can find the perfect chocolate bunny to suit your coworker's preferences.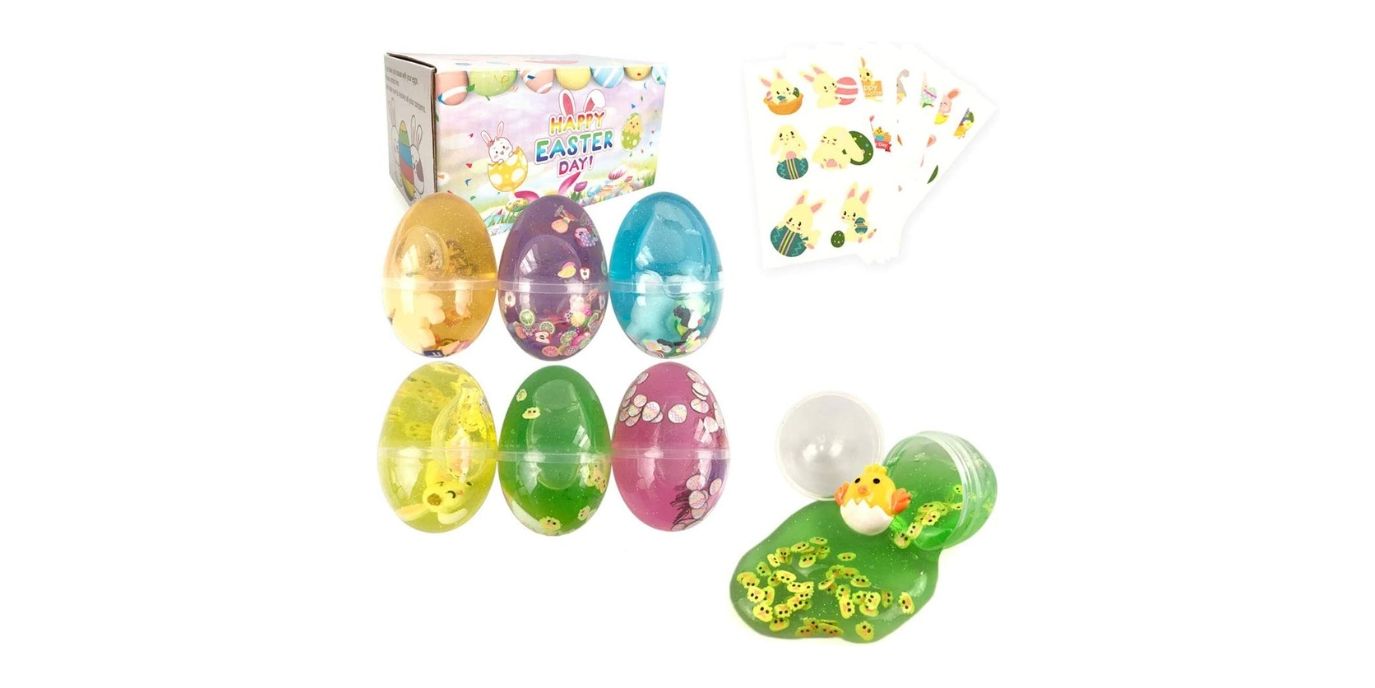 A fun and entertaining gift for kids and adults, Easter egg slime comes in Easter egg shapes, making it a perfect Easter gift. It's also a great stress-reliever. With six packs of egg-shaped slime and six animal stickers, each egg slime even comes with a toy inside like a rabbit or chick, providing hours of fun. Unlike other slime products, this slime is less sticky, providing great consistency and an amazing texture that is not crumbly and dry.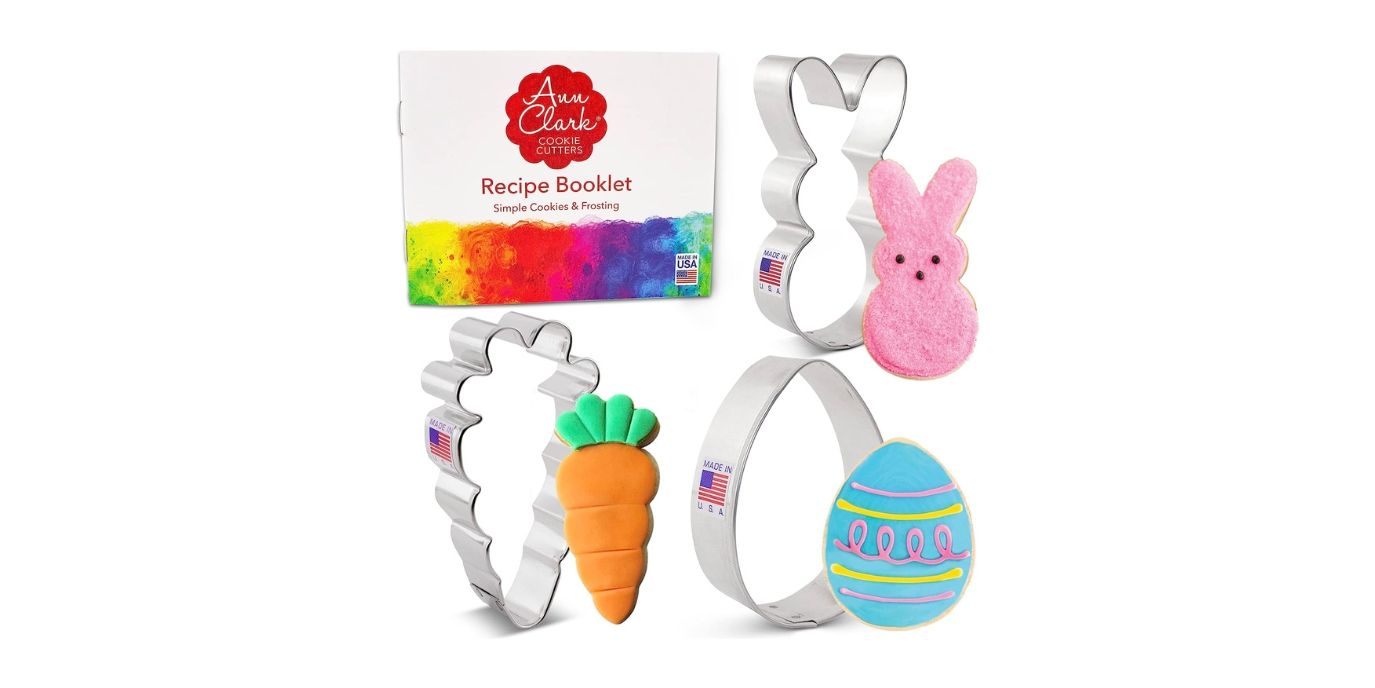 If your coworker is into baking then these Easter cookie cutters are a perfect gift. These cutters can provide endless opportunities to create fun and festive Easter-themed treats. They are also versatile enough to be used for other occasions or events, thanks to their ability to cut, mold, and decorate themed shapes. Whether it's cookie dough, fondant, biscuits, brownies, cakes, or craft clay, these cookie cutters are a creative and fun way to get baking. Reviewers noted their cute design and sturdy construction, that is sure to last for many more baking adventures to come.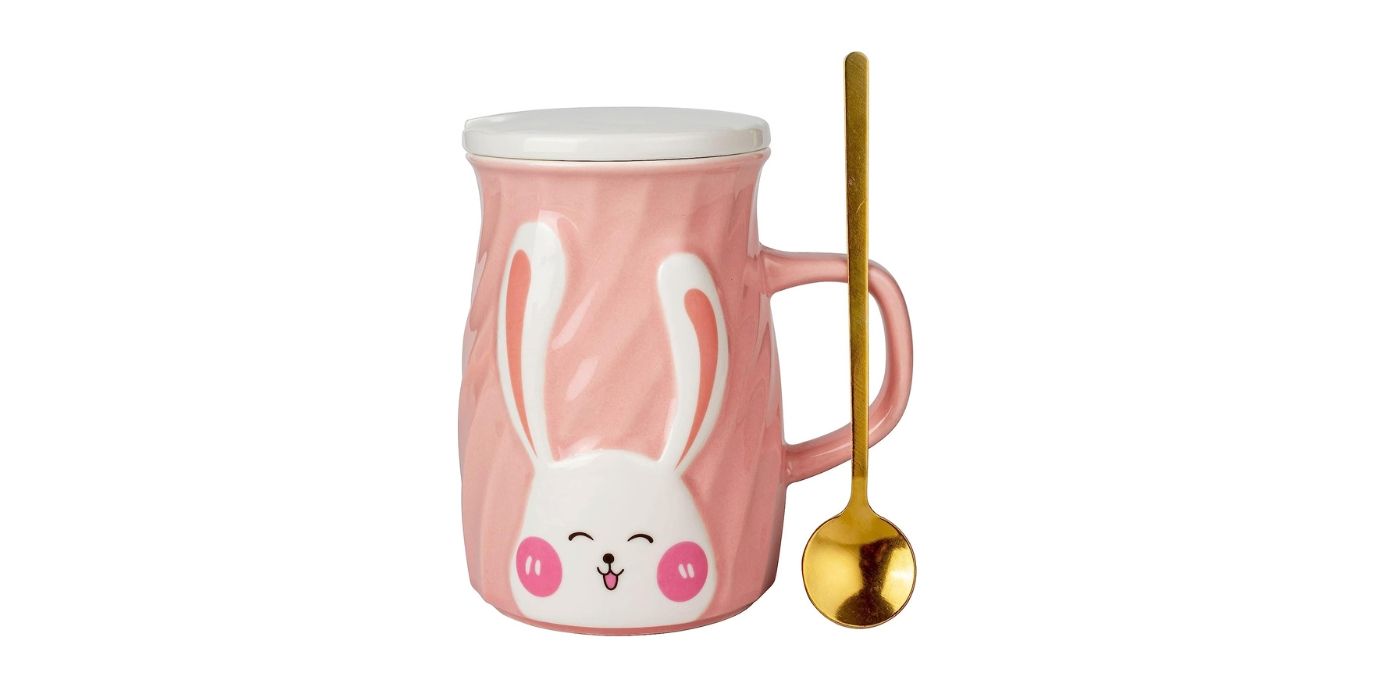 Easter Bunny Mugs make fantastic gifts for coworkers, particularly those who enjoy a warm cup of coffee or tea. With its cute and adorable design, this mug is perfect for use during Easter morning breakfast or all year round. Made of high-temperature ceramic, it is more durable, lightweight, and insulated than ordinary ceramics. Furthermore, it is microwave, oven, and dishwasher safe, making it extremely convenient for everyday use. A satisfied five-star customer raves, "Nice size and a super cute little gift for bunny lovers!"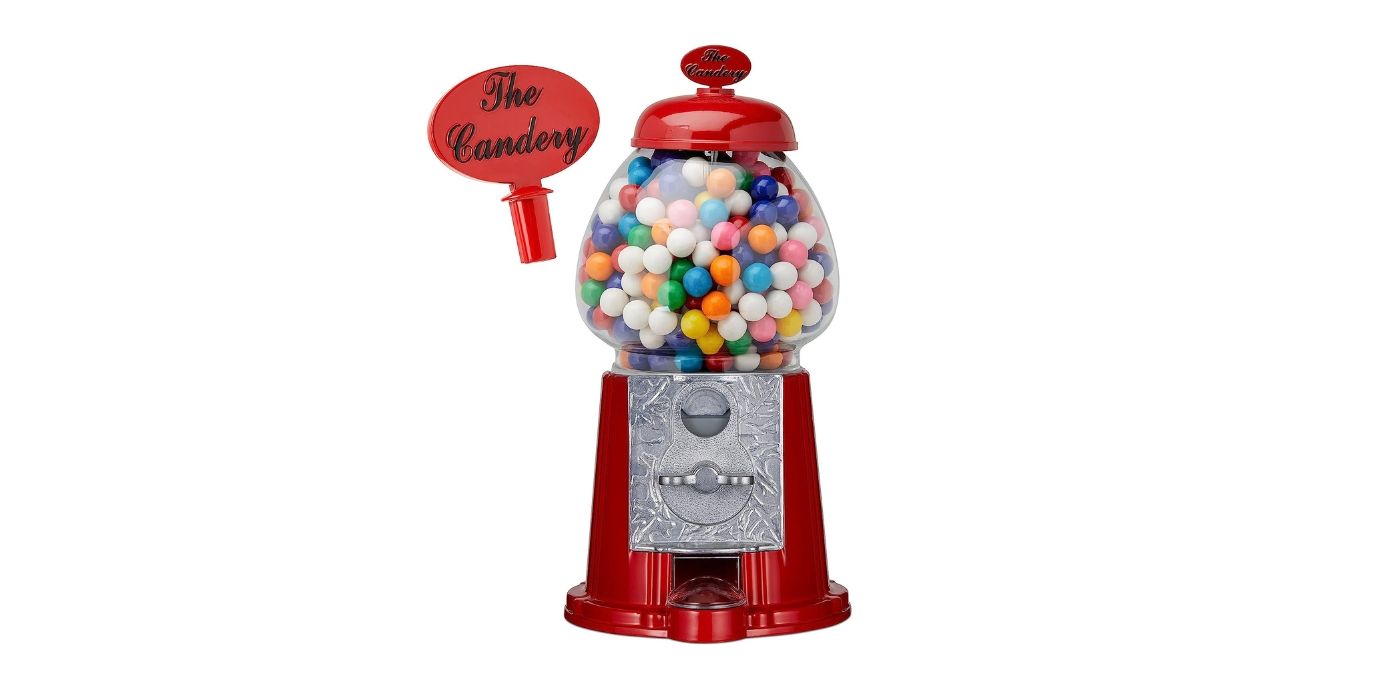 With an average of 4.5 stars, this Easter Candy Dispenser is an excellent easter gift idea for coworkers who enjoy a fun and creative way to dispense candy or gums. This antique-style dispenser brings old-fashioned candy shop charm to desktops, tabletops, and countertops. The heavy-duty metal construction is sturdy and wobble-free, making it a long-lasting gift that will be appreciated for years to come.
Refilling the machine is easy with the screw-on globe that is easy to load and reload, with a quick release. You can fill this premium dispenser with small gumballs, candies, and nuts. Plus, it can be operated with or without money costs one quarter per use, or is used as a fun and fancy alternative to the classic piggy bank.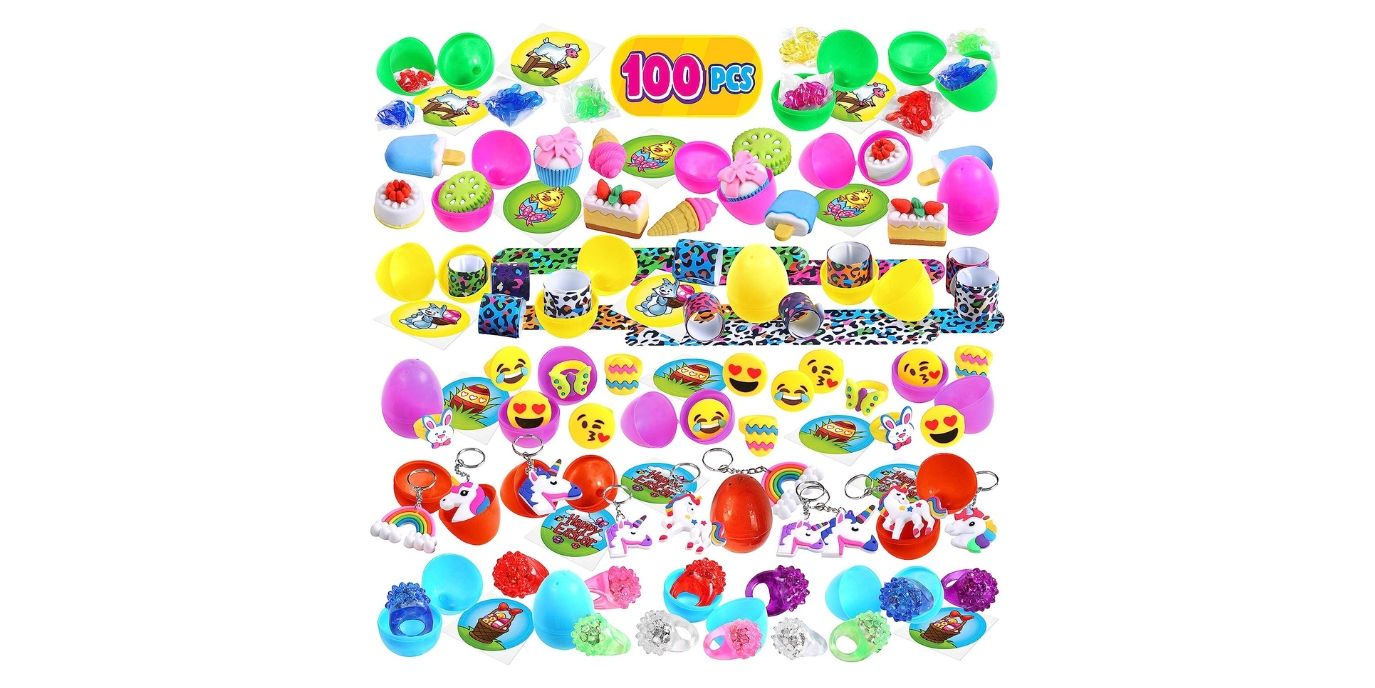 This Amazon's Choice Easter Egg Hunt Kit has a 4.5-star rating and 1,000+ five-star reviews - making it the go-to choice for your coworker who loves an egg hunt! It comes with pre-filled plastic eggs made of non-toxic BPA-free material so they are safe to use around kids while being super fun. Not only can you have an Easter egg hunt extravaganza but these amazing eggs also promote social skills - Winner winner chicken dinner!!
Easter egg notepads are a cute and fun gift for coworkers who enjoy jotting down notes and ideas. They are the perfect size to stash in a purse or backpack, making them a convenient choice for on-the-go note-taking. The notepads are also adorned with cute Easter egg designs, making them an ideal tiny Easter gift for girl coworkers. Whether they use them for to-do lists or jotting down creative ideas, these Easter egg notepads are a fun and functional addition to any coworker's workspace.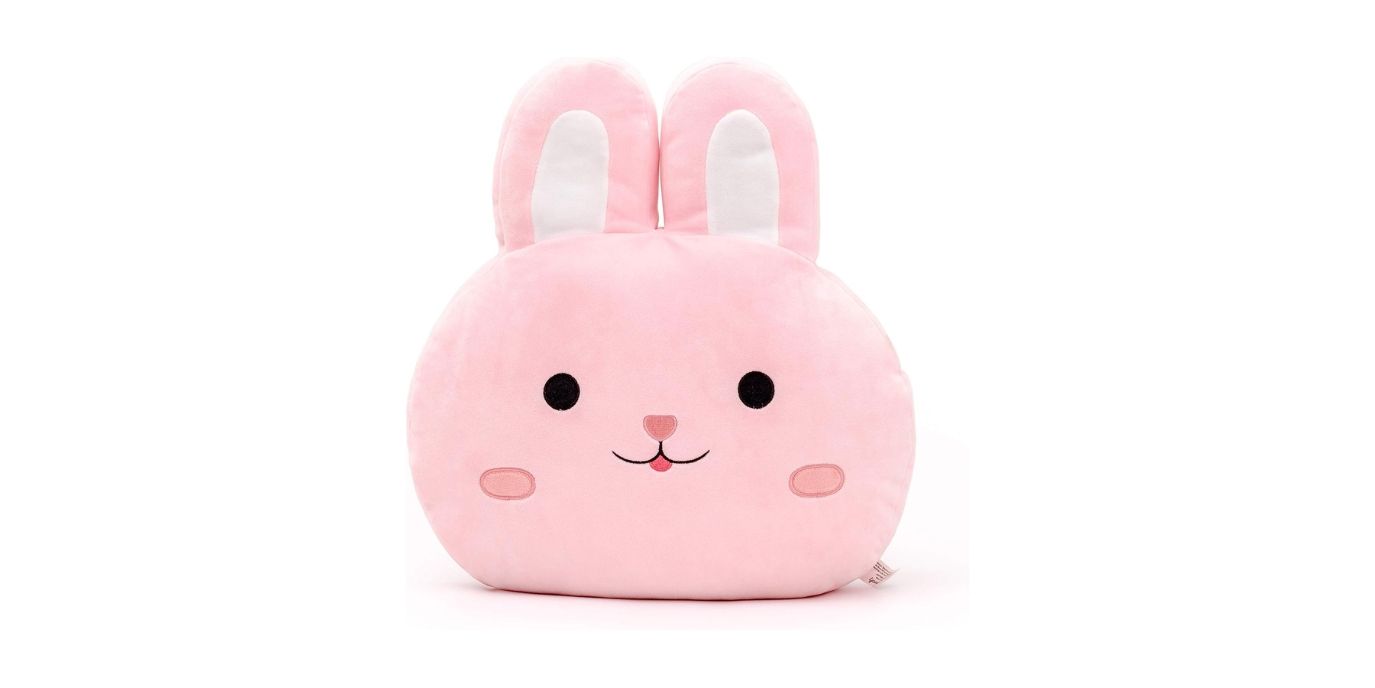 A cute and comfy Easter bunny pillow is a fun and cozy addition to any home decor and a great Easter gift idea for your coworkers. It is super soft and easy to wash, coming in a beautiful mixed color and filled with high-quality polyester fibers and super-squishy material for extra durability and comfort. Give your coworkers the gift of coziness and cuteness with this adorable Easter bunny pillow.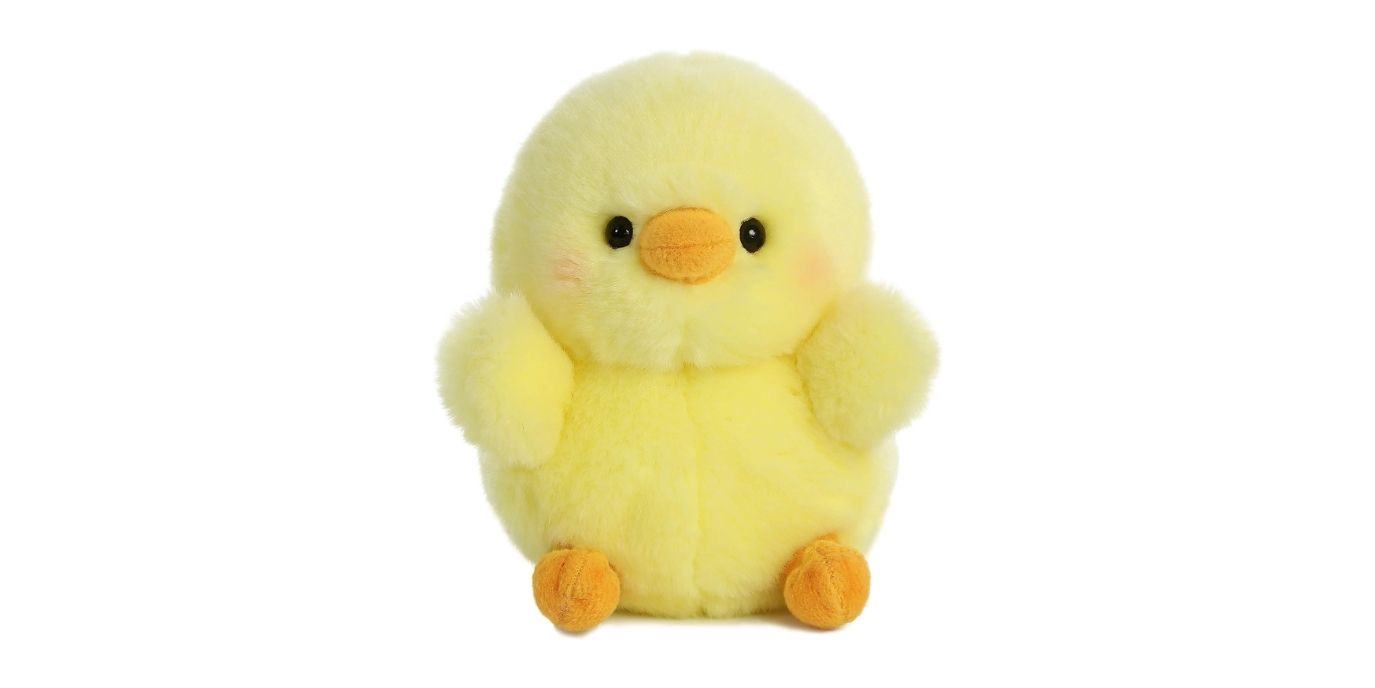 With over 17,000+ five-star reviews, a satisfied customer said, "I needed one more little addition to an Easter basket. This little critter was perfect" A soft and cuddly Easter chick plush toy is a perfect gift for coworkers who love cute and cuddly toys. This fun Easter-themed toy is suitable for all ages and is 5 inches of lasting charm. It is made with top-quality materials for durability and softness, providing a soft cuddling experience that your coworkers will surely appreciate. Whether it's for their desk or as a collectible item, this Easter chick plush toy will bring a smile to their face and add a touch of fun and charm to their workspace.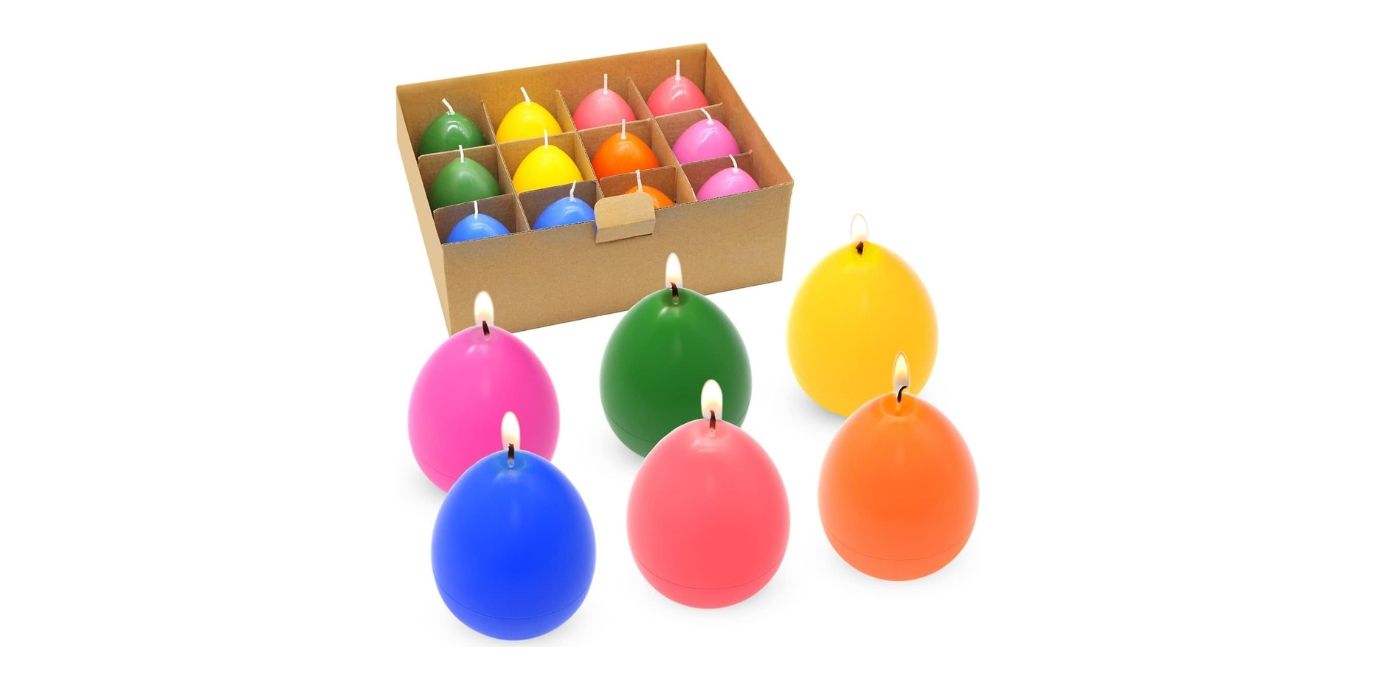 Easter egg-shaped candles are a fun and unique gift idea for coworkers who love candles. These candles come in a variety of scents and colors, which means they could never go wrong as addition to their Easter decor. These candles are perfect for your kitchen, bathroom, living room, office, or any other space in need of soft warm light. They are a best-seller in the hotel, florists, home decoration, and event planning industry, and will enhance any event with its warm light and bring upon a sense of harmony and romance.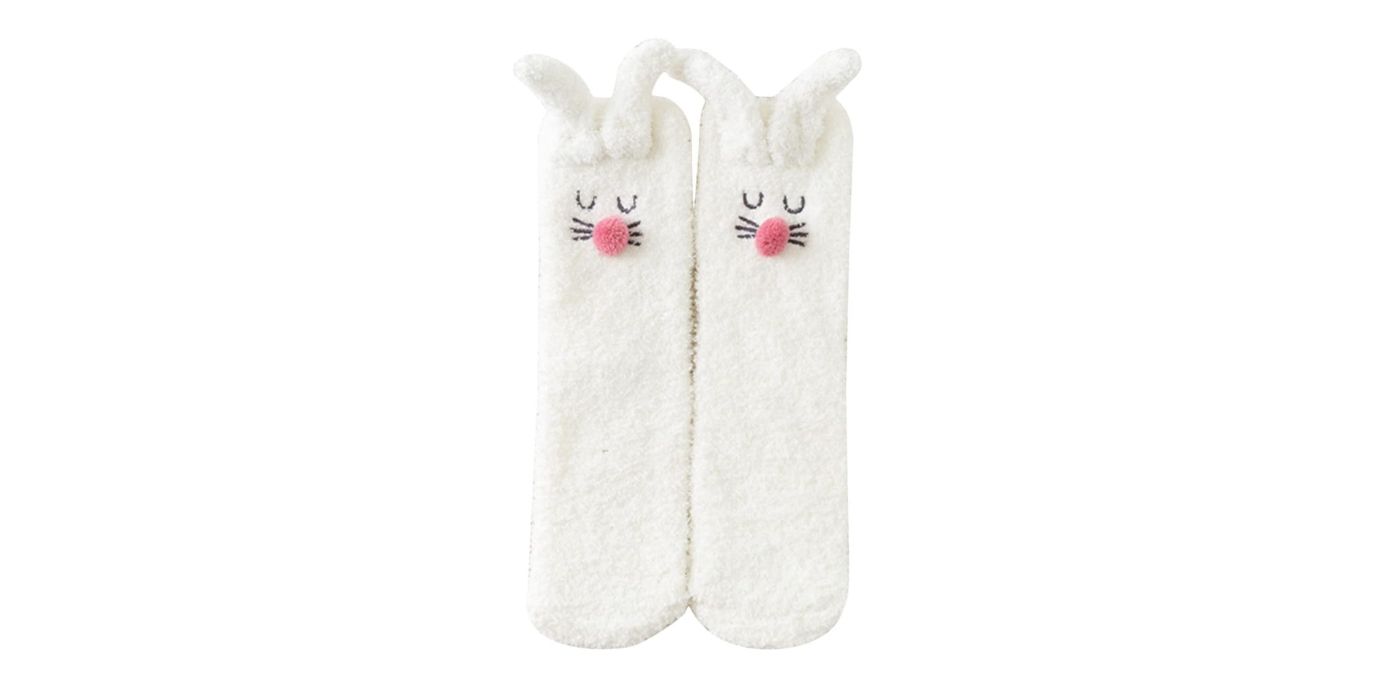 Easter bunny socks are a fun and cute Easter gift idea for coworkers. These socks are not only perfect for wearing during the Easter weekend, but can also be worn all year round. The densely packed fine needle stitches make these socks durable and very warm. Women's plush socks are soft enough to be used as sleeping socks or slipper socks. The comfortable plush stitching and elastic top make it easy to put on and take off, ensuring that your socks stay fit and do not stretch over time. These breathable socks are perfect for cold winters, and can also be worn outdoors with thick boots.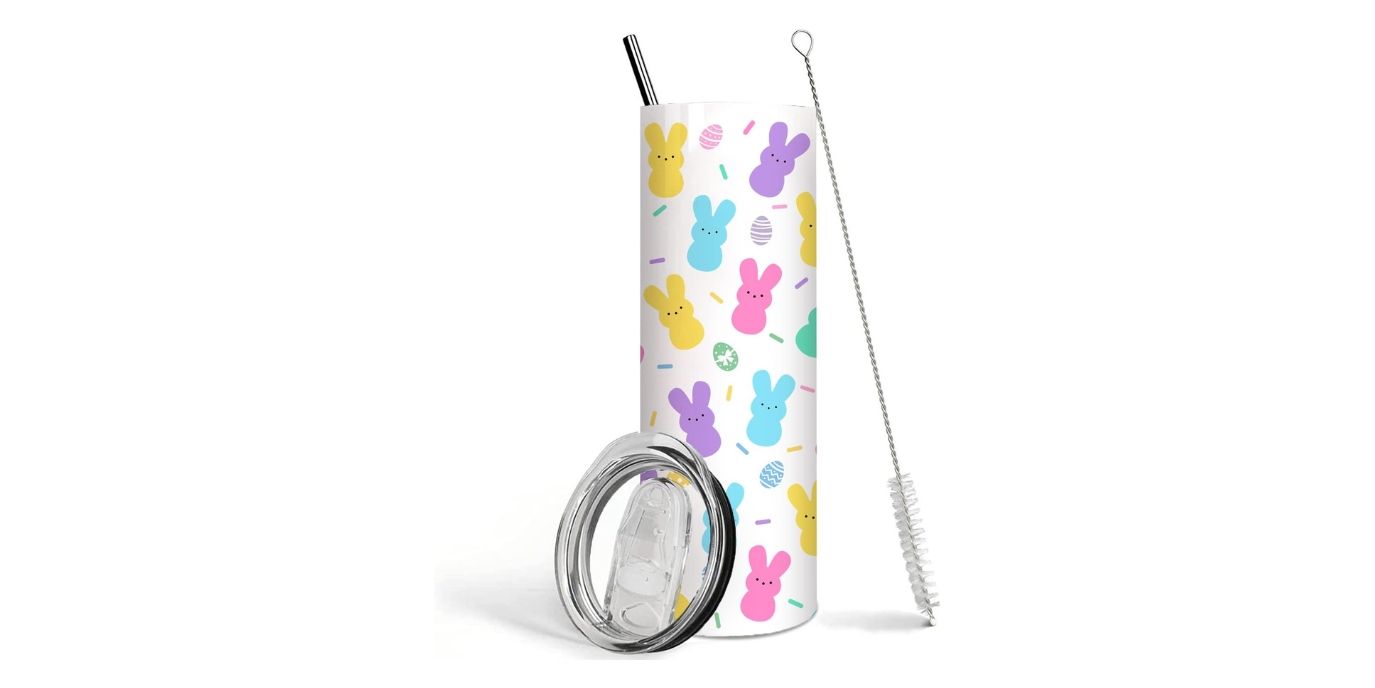 This is the perfect gift for someone who loves staying hydrated whether they are at work or home. This tumbler is a 20 oz size, which makes it perfect for an on-the-go lifestyle. It's even more amazing that it comes with a stainless steel straw and a brush for easy cleaning! With triple insulation and vacuum insulation, your favorite beverage will stay cold for up to 12 hours and hot for up to 6 hours. Impressive, right? What's more impressive is that the tumbler is decorated with cute bunnies, which makes it a great addition to your Easter baskets. Let's just say this tumbler is an Easter gift that keeps on giving!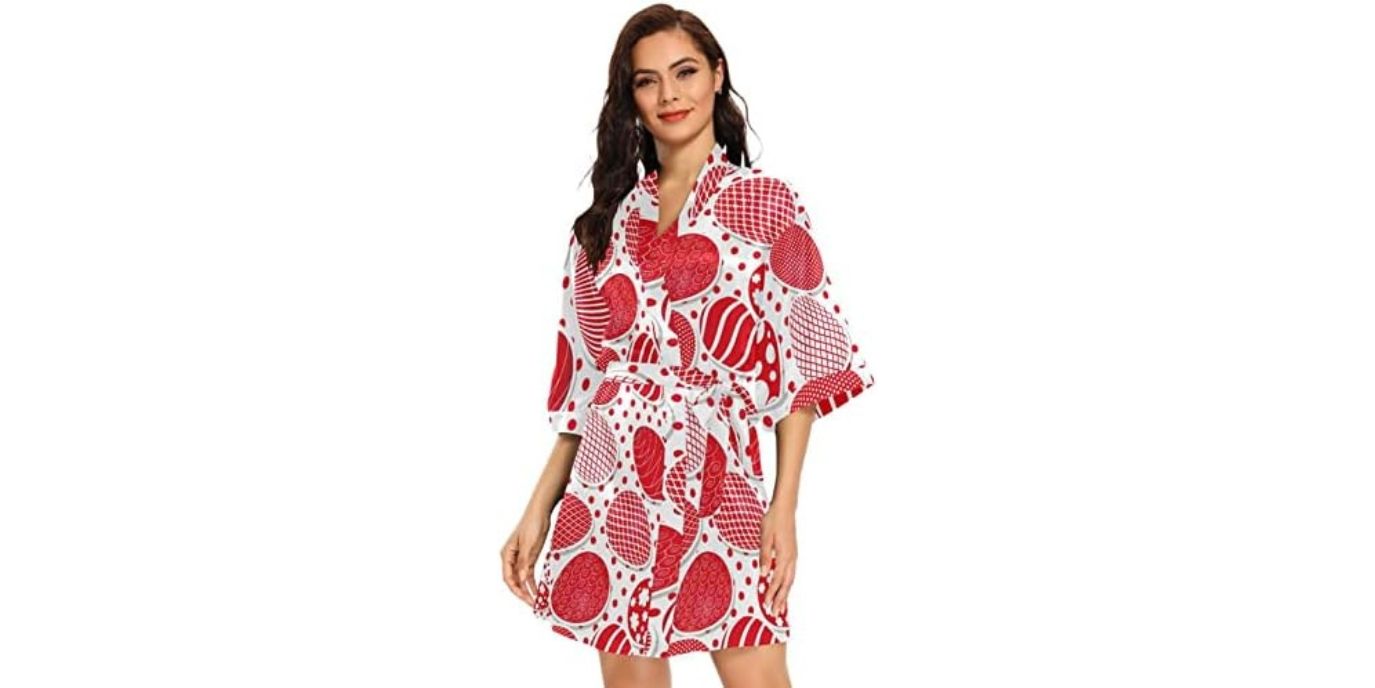 If you're looking for a fun and practical gift to give to your coworkers for Easter, then an Easter Egg Bathrobe is a great choice. Made of 100% polyester, this robe is incredibly soft and comfortable, perfect for relaxing and unwinding after a long day. The short satin kimono design with a V-neck adds a touch of sexiness, making it great for wearing as lingerie or for a bridal party celebration. It's also a perfect choice for a bridal shower gift, or even as a hanging robe for everyday wear.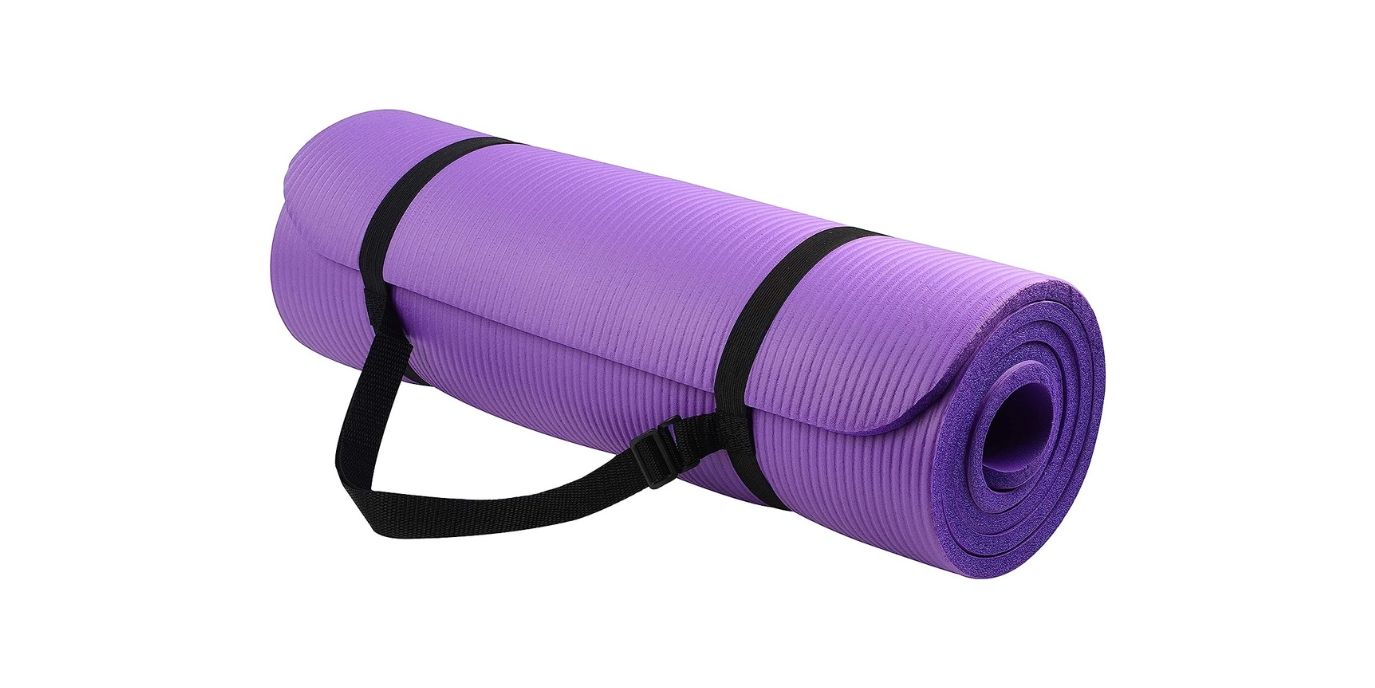 With 61,000+ verified five-star ratings under its belt, this premium quality mat is just what your coworkers need to stay fit and healthy, no matter where they go. It ensures comfort for people of all shapes and sizes. With the thickness and high-density foam material, the mat provides a comfortable cushion for the spine, hips, knees, and elbows on hard floors. The double-sided non-slip surfaces offer excellent slip resistance, preventing injuries during any exercise style. This mat is also moisture-resistant, making it easy to wash with soap and water. The included strap allows for easy transport and range of motion.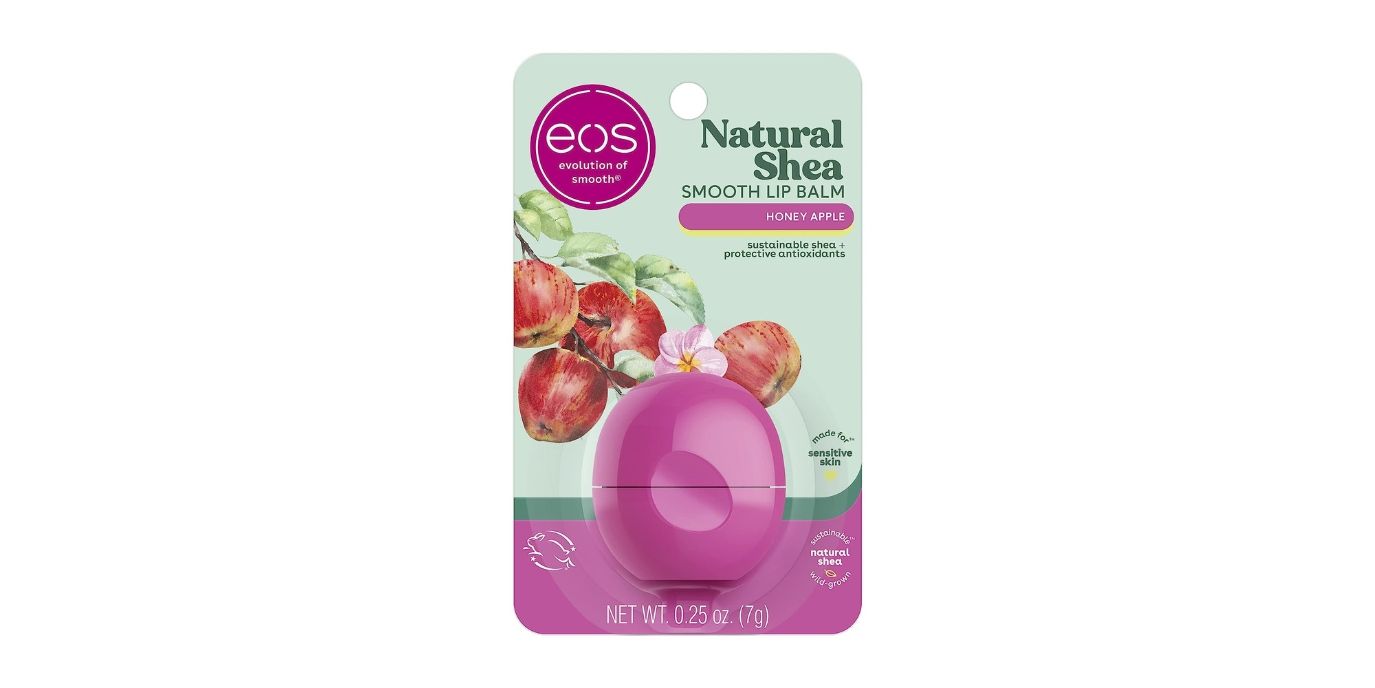 With a 4.6-star rating from over 48,000 Amazon shoppers, this Easter egg-shaped lip balm is a fun and practical gift for coworkers who love lip balm, is a cute and functional addition to their Easter basket. Plus, with flavors like our crisp and fresh Honey Apple, your coworkers will be reaching for their lip balm again and again.
Made with natural shea butter, eos lip balms lock-in moisture for all-day protection, while being gentle enough for sensitive skin. Plus, eos lip balms are sustainably sourced and free from parabens, phthalates, gluten, and cruelty, so you can feel good about gifting them to your peeps.
Final Thoughts
Easter is a fun holiday to celebrate with coworkers, and gift-giving is an excellent way to show appreciation. Whether it's some candy or pre-made Easter baskets, or even a little bath and beauty gift set that they can treat themselves to - there are plenty of fun Easter gift ideas for coworkers. And with 24 fun Easter gift ideas, you're sure to find one that your coworker will love. Check out these options and give them the perfect Easter surprise this year!
Comments