This post may contain affiliate links, please see our privacy policy for details.
Grandparents are always looking for ways to make their grandchildren smile and feel special. This Easter, show them your love with an irresistibly cute gift that's sure to make them bounce like bunnies! Here are 23 of the best gifts you can give your grandparents this season to bring a little extra joy into their lives - perfect for egg hunts, family gatherings, or just because.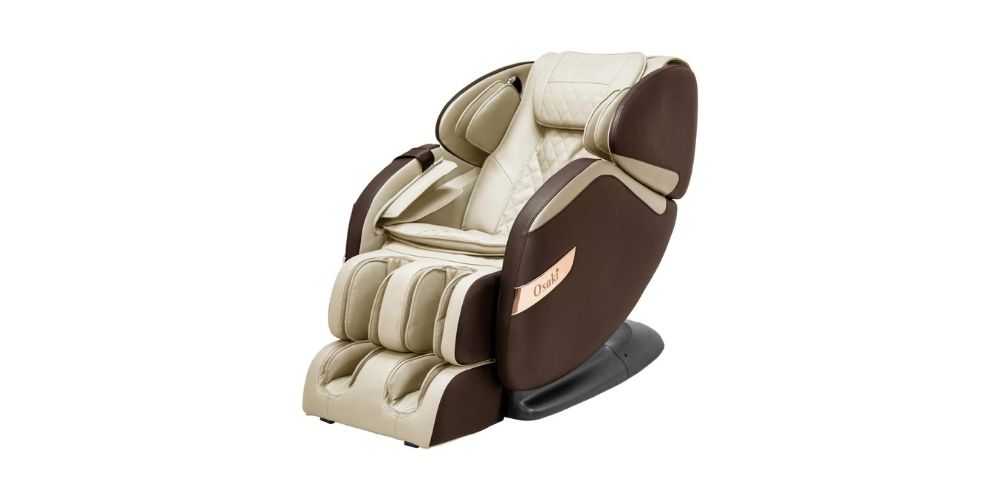 Spoil your elderly grandparent with the Osaki OS-Champ massage chair! Its therapeutic design promotes proper posture and offers lumbar support. It reclines to full supine, and its internal mechanisms massage the neck, back, and thighs. Airbags apply pressure to the shoulders, arms, calves, and feet, while a heating function enhances relaxation. Treat your loved one to this luxurious offering - but note that it's an investment as it's large and expensive.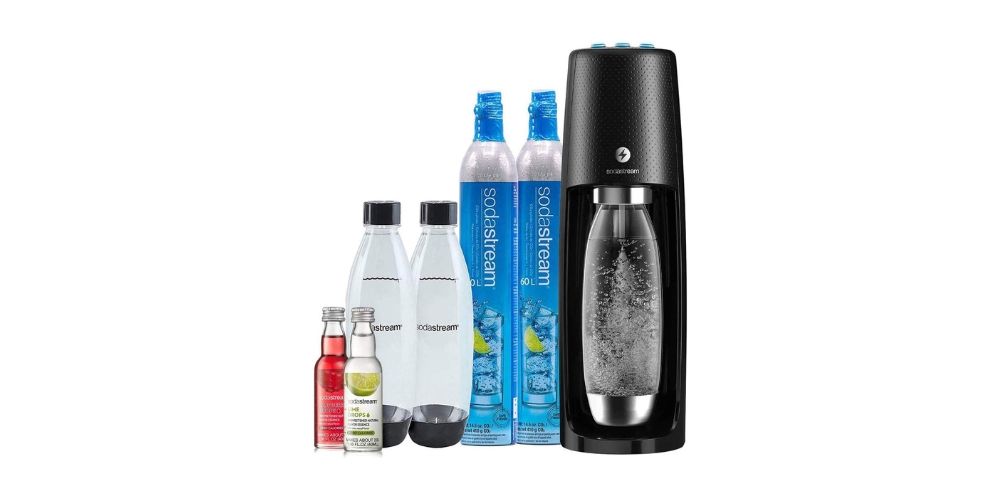 For grandparents who love outdoor play and want to stay well hydrated, the SodaStream Fizzi OneTouch is a perfect gift. With its easy-to-control carbonation settings, range of flavors to choose from, and flavor drops for experimentation, it's the perfect way to stay refreshed after hours of outdoor play.
Let them know you care by making their sparkling water or soda dreams come true! So, whether they are spending time gardening, playing with the grandkids in the yard, or exploring scenic trails, SodaStream Fizzi OneTouch will be their perfect companion for a refreshing and healthy outdoor experience.
Knock Knock What I Love About Grandma/Grandpa You Fill in the Love Book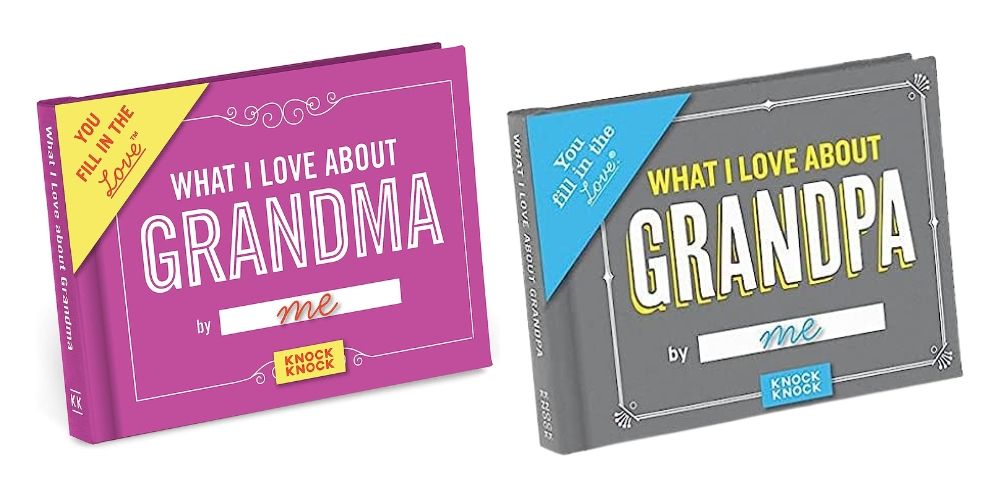 This gift is perfect for sentimental grandparents who love to reminisce about their past. This captivating fill-in-the-blank book has prompts like, "I love how you always say " and "You the best __ ever." It's the perfect way for kids of all ages to pour their hearts out! Whether your kiddo is too young to write or a teenager struggling to express themselves, this book will bring happy tears to grandmas and grandpas everywhere.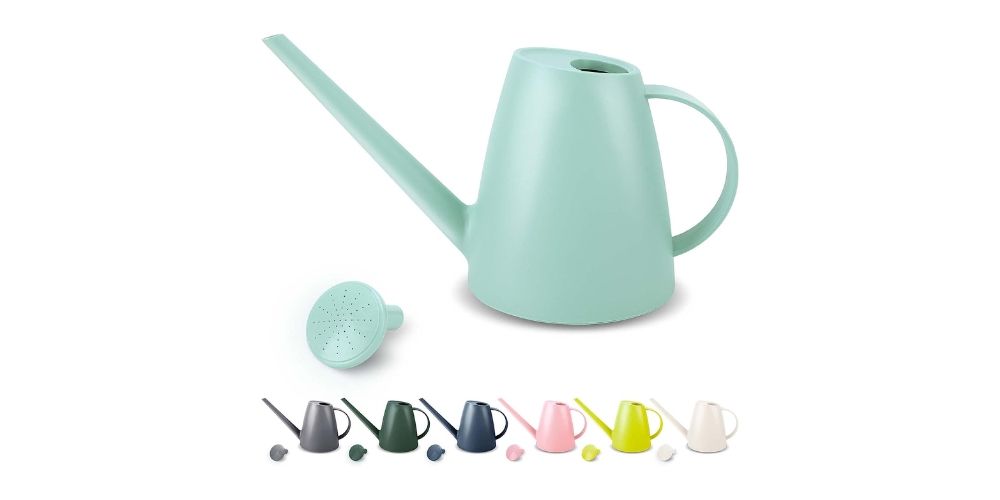 This cute watering can is perfect for grandparents who love to garden. It features a sleek design and a long spout for easy watering, but it can also hold a whopping half-gallon of water! Say goodbye to constant refills and hello to effortlessly nurturing a lush garden.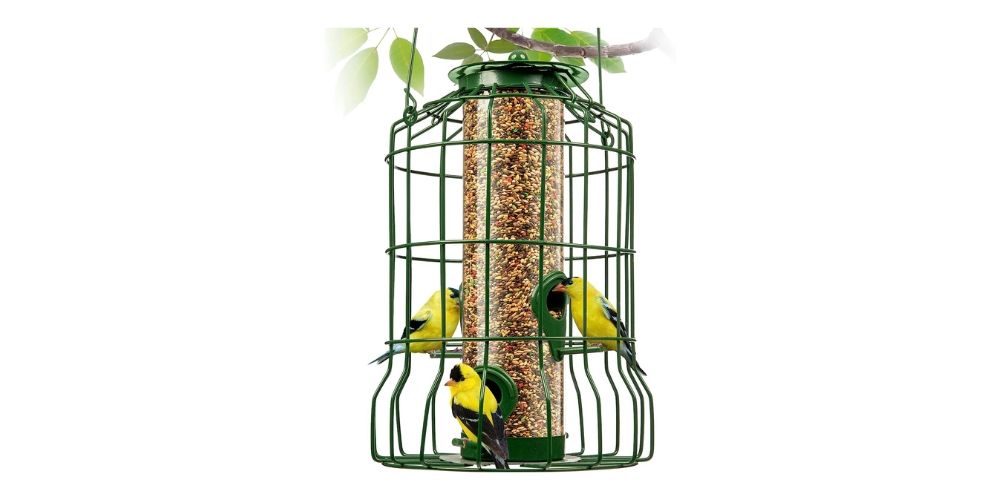 For grandparents who love bird watching, this bird feeder is a must-have. This feeder isn't just durable, it's squirrel-proof (you read that right). With tough metal components locking tightly onto the body, backyard critters won't stand a chance! Plus, with the capacity to hold multiple seed types, your grandparents can showcase an avian paradise.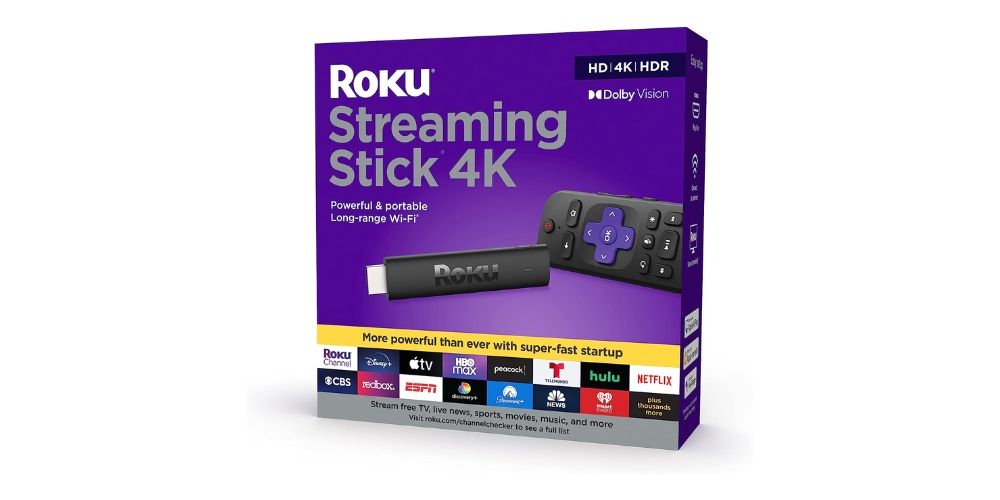 This gift is the ultimate present for grandparents who can't get enough of binge-worthy shows and captivating movies. The Roku Streaming Stick empowers them to stream their top-choice content effortlessly on their TV. Get ready for your role as the best tech support (AKA: connecting the stick to their Wi-Fi), and watch as they dive headfirst into the fantastic world of streaming services. Cozy nights in will never be the same!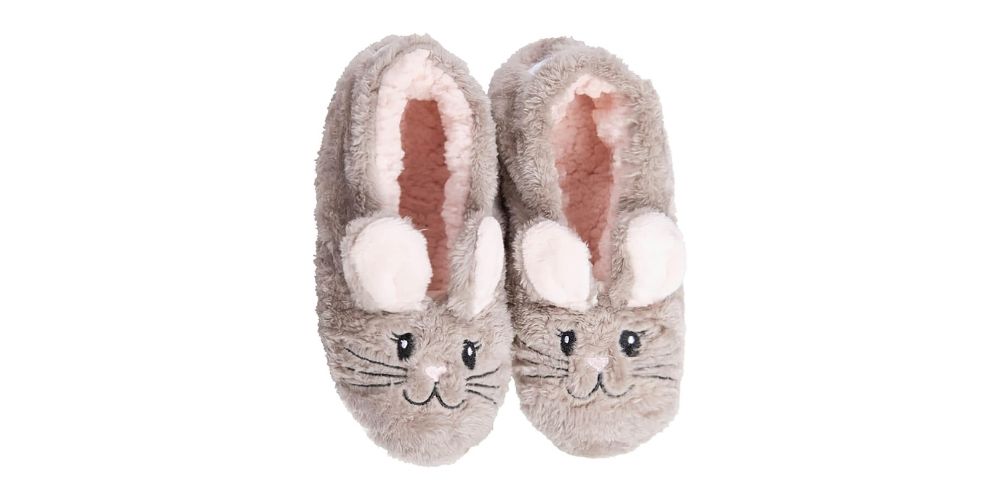 These cozy and comfortable slippers are made with ultra-soft fleece fabric and feature cute Easter-themed designs - making them perfect for spreading holiday cheer. Plus, they come with anti-slip grips, and with their slip-on closure design, grandkids can easily tie these slippers on their grandparent's feet, providing them with warmth and comfort during the night.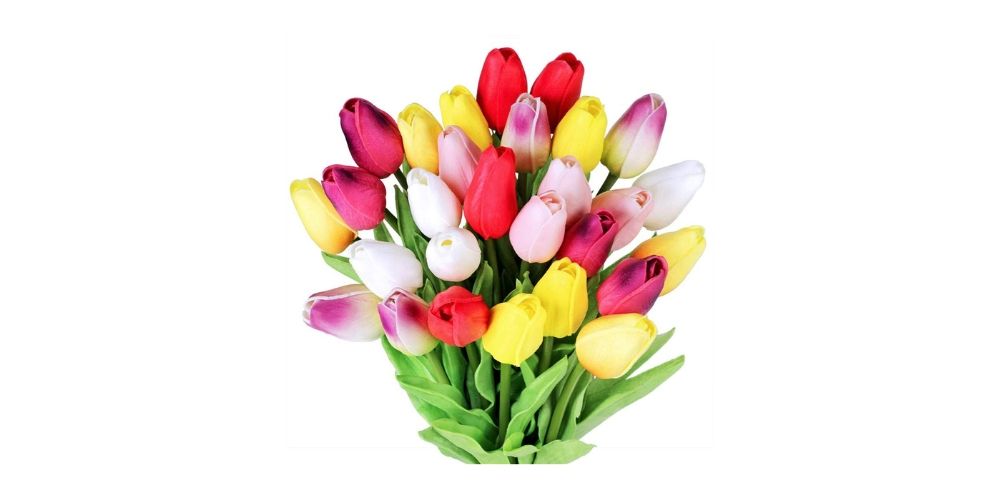 This bouquet of vibrant, beautiful flowers is sure to bring a smile to any grandparent's face! With its real texture and much sturdier feel than typical silk flowers, it will not only look amazing in a filled basket but will also be long-lasting and provide enjoyment all season long.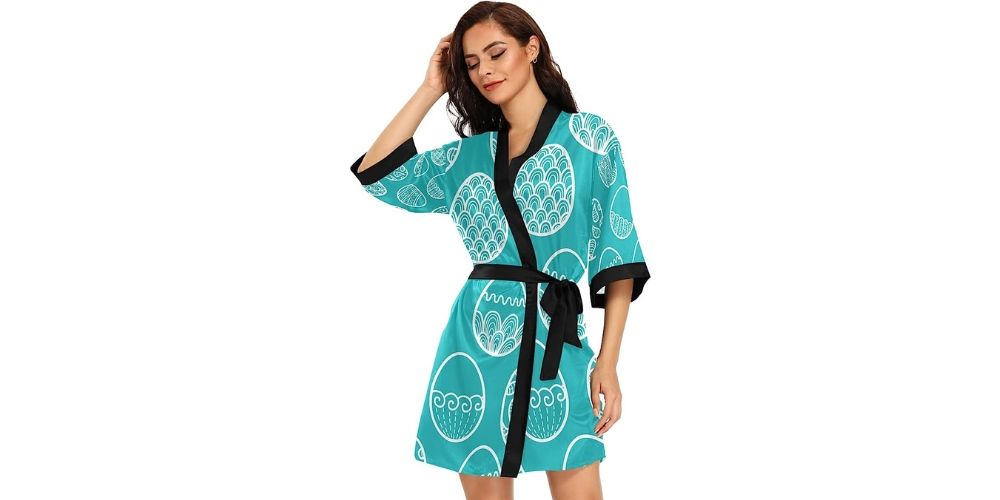 This robe is made from high-quality satin material that is soft and comfortable against the skin, making them perfect for lounging around the house or getting ready for Easter day. The robe's design features a playful pattern of blue huskies and Easter eggs, which is sure to put a smile on anyone's face.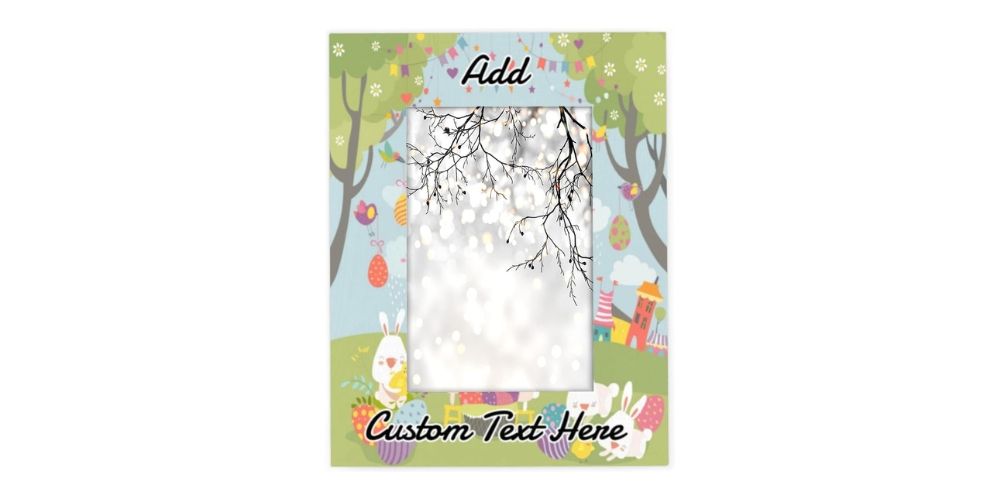 This custom picture frame is personalized with their name and favorite photo, making it truly special. Crafted out of wood and finished with a wax coating for extra protection from dust and dirt, it will look great hung on the wall or placed on the desktop. The HD transparent acrylic panel offers safe and lightweight protection for the pictures, preserving their moment in time.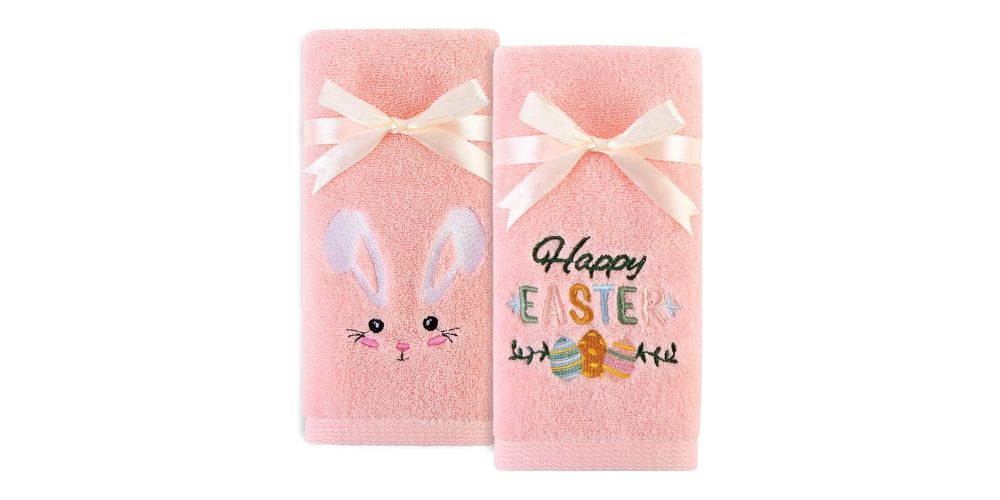 These decorative hand towels feature a fun bunny design that will add a touch of Easter cheer to the grandparents' bathroom. Crafted from pure 100% Cotton, they are highly absorbent and perfect for the summer months.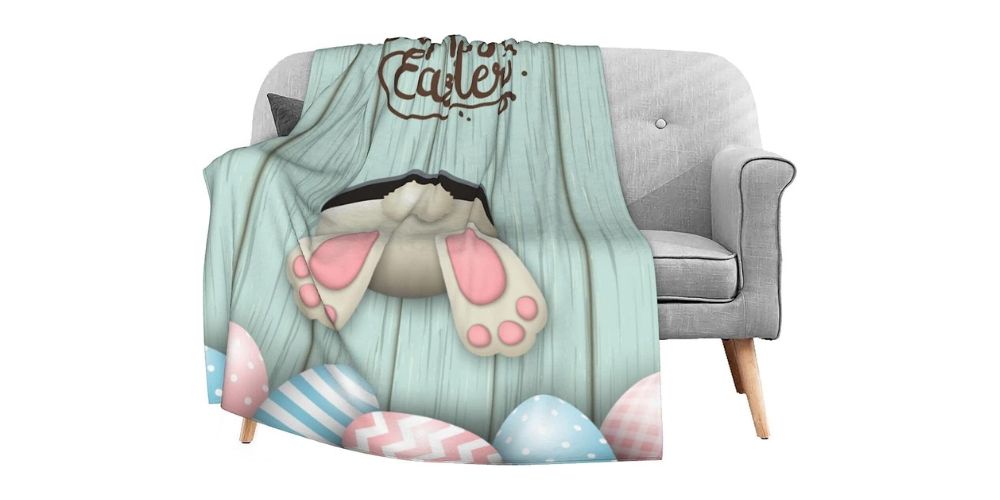 This cozy flannel blanket features a cute Easter bunny design to keep Grandma or Grandpa warm even on chilly nights. Made from 100% flannel, it is wrinkle and fade-resistant and very soft to the touch. Not too thick but warm enough, and it washes well so they can enjoy it all season long. The eggs at the bottom are barely visible, but that just adds to the charm of this lovely gift.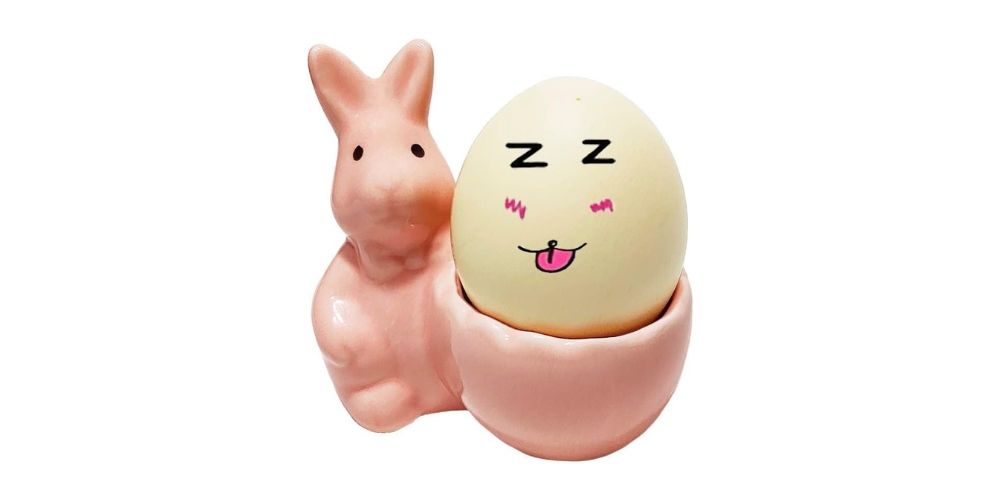 These ceramic egg cups are colorful and delicate, adding some fun flare to any breakfast or brunch table this spring season. With a rabbit egg cup decor, these cups are suitable for soft or boiled eggs, makeup sponges, succulent plant pots, and glass ball stand holders; more uses are waiting to be explored by the whole family. The perfect gift from a child to grandparent!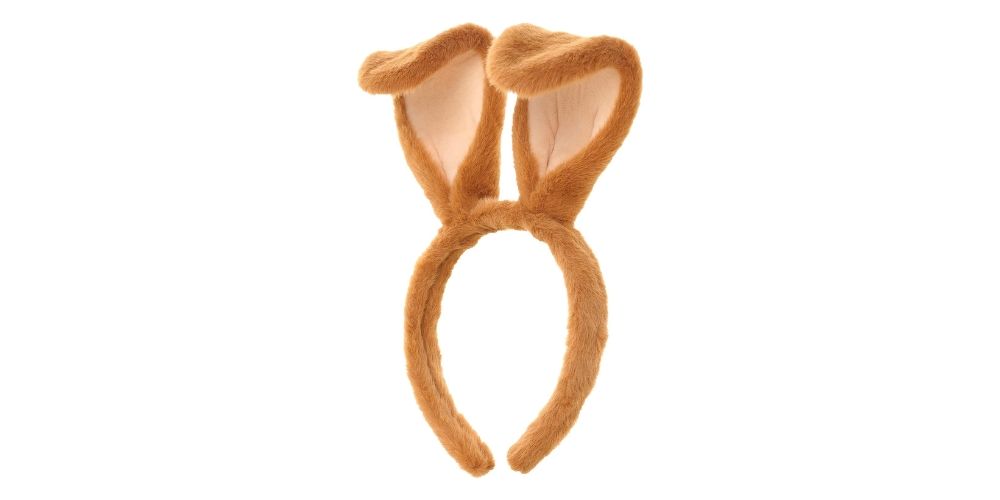 Elevate your Easter celebration with a playful and festive touch by donning this adorable bunny ear headband! The plush white pom-pom tails tied around each ear add a whimsical and delightful flair to your outfit. This headband is a fantastic accessory piece whether you're attending a family gathering, going on an Easter egg hunt, or just looking for something fun to wear around town. Your grandchild will surely love seeing you rock this charming accessory, making it a perfect addition to their Easter basket as well.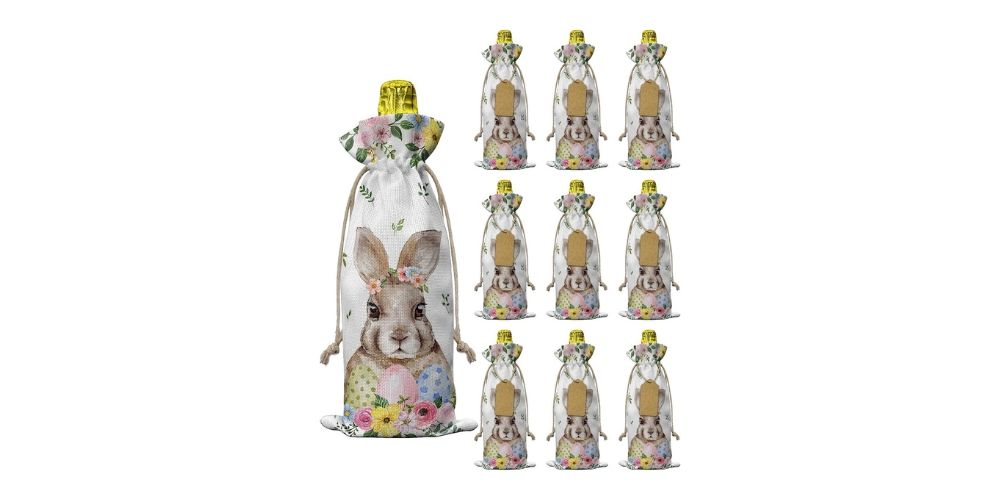 This charming wine bottle cover is an ideal addition to your Easter-themed dinner or party! The playful bunny design adds a touch of whimsy and festive spirit to any adult gathering. With its unique and eye-catching design, this wine bottle cover is a sure conversation starter and will make a great addition to your holiday decorations.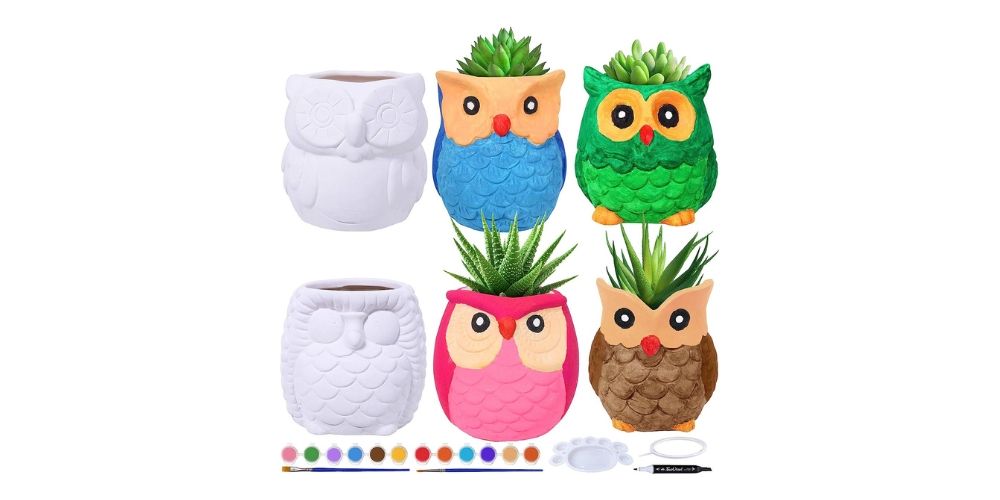 Get creative with this flower pot craft kit that comes complete with paints, stickers, clay, stencils, markers, glue —and much more—allowing you to create your own personalized pot plant holder! This craft kit makes an excellent gift idea, especially for parents, as it provides a fun and creative activity that can be enjoyed by the whole family. Plus, plants are known to bring life and vitality to any home, making this gift both practical and thoughtful. A five-star customer said "Cute little pots and a good range of colors provided."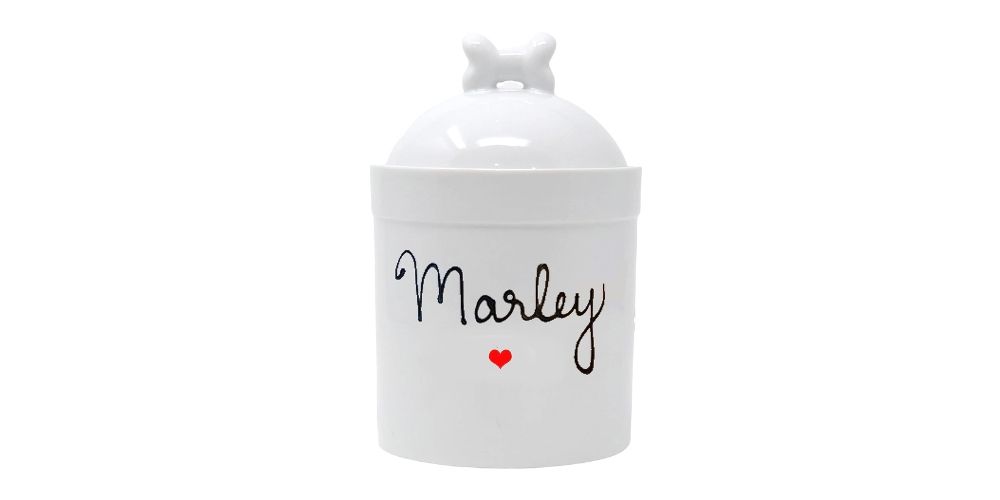 For all those pet-loving grandmas & grandpas out there —this personalized pet treat jar makes the purrrfect (pun intended!) gift choice! Features their favorite furry friends' names across the front for constant reminder to give their furry friend some snacks plus bone-shaped lid adding lots of charm too! One satisfied customer raves, "Nicely made and looks like great as a decorative counter piece."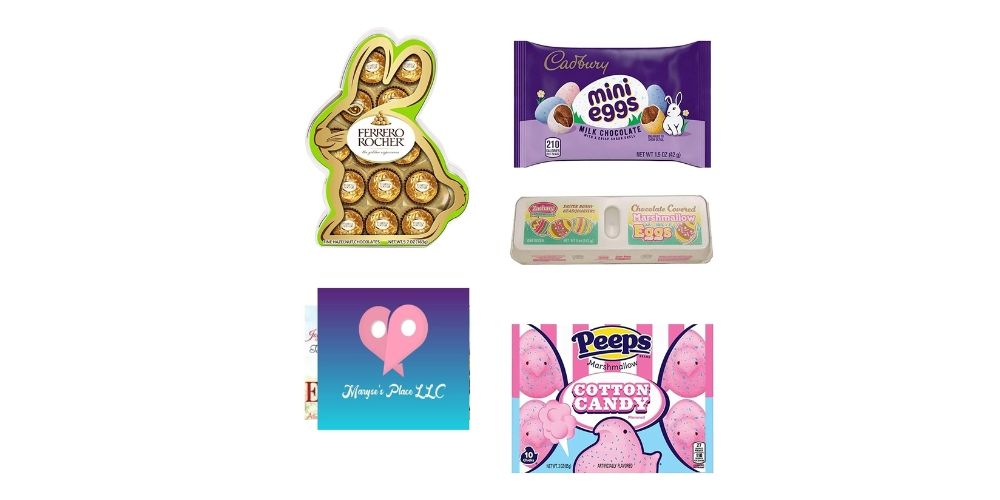 Surprise your grandparents who have a sweet tooth with these treats! This special gift includes the classic Ferrero Rocher fine hazelnut milk chocolate bunny gift box, Zachary chocolate marshmallow eggs and PEEPS Easter cotton candy flavored marshmallow chicks candy, Cadbury mini eggs milk chocolate with a crisp sugar shell Easter candy, and an Easter card. Plus, you can use these treats to fill your plastic eggs that surely kids love! Delight your families this season with this delicious and thoughtful package!
These cute and functional salt and pepper shakers are perfect for the holidays! It features a bunny design and will look great on the dinner table. One customer raves, "Cute set and the basket bring it all together. Definitely a cute spring or Easter touch to any decor. Love them and I'm glad I purchased them." So add some fun to your grandparents' dinner table with these shakers, surely all the guests will focus on them!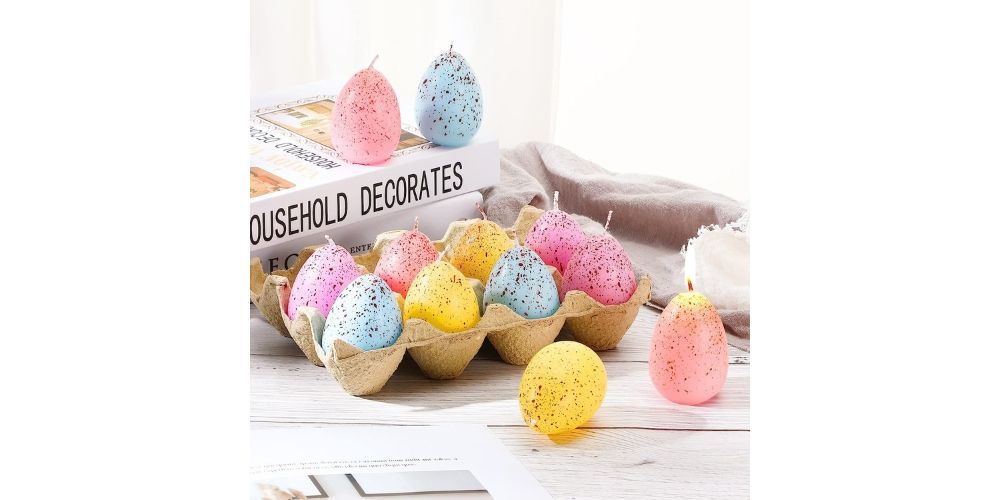 Elevate the appeal of your grandparents' home with these lively and eye-catching Easter egg-shaped candles that emit a cozy warmth. Don't forget to include them in your holiday decor for an added touch of merriment. As your family gathers for an Easter egg hunt, these candles will provide a delightful ambiance and add to the festive spirit of the occasion.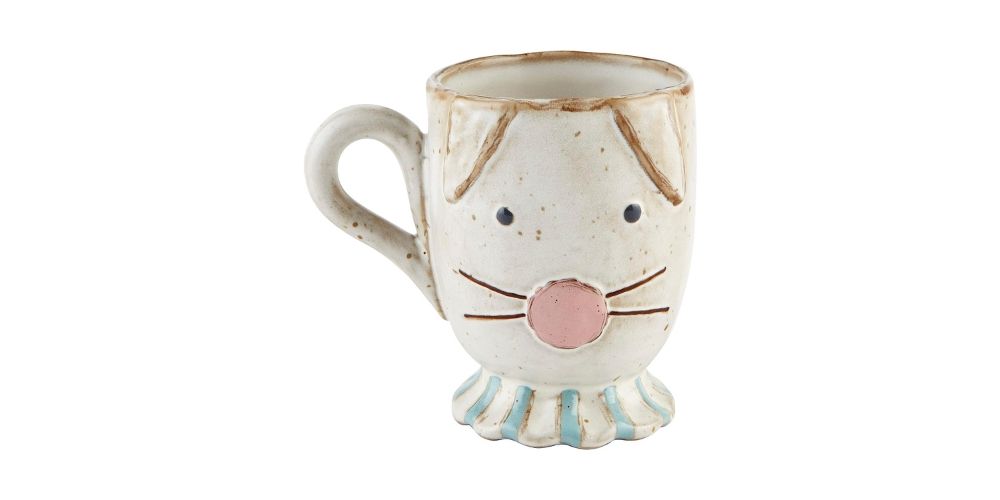 This charming coffee mug is adorned with a darling bunny design that is sure to bring a smile to the faces of your beloved grandparents each and every morning. It's not just perfect for coffee, but also for a steaming cup of tea. Moreover, you can gift this cute mug to your mom and dad, as it's an excellent way to show your appreciation for their love and care. As they sip their favorite hot beverage, they can cozy up with their favorite DVD and relax in the comfort of their own home.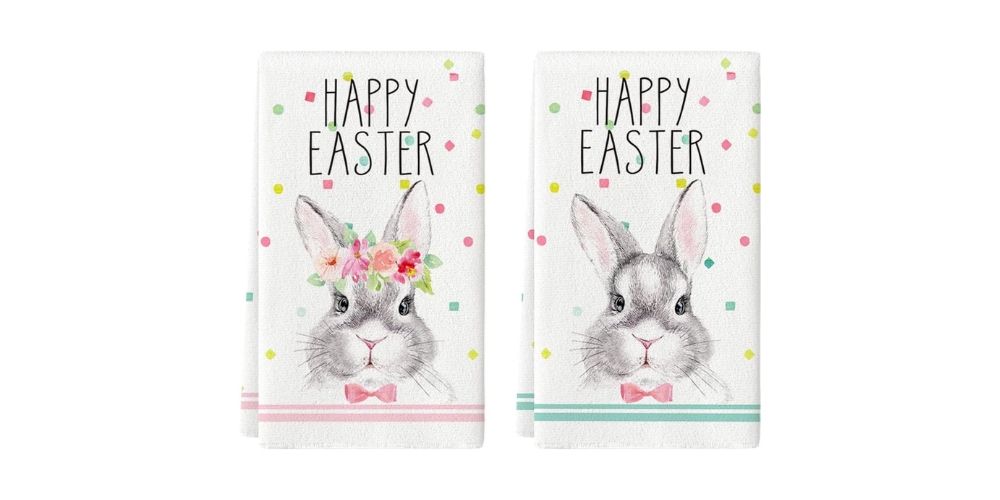 Spread Easter joy and brighten up your grandparents' kitchen with these delightful decorative kitchen towels! Adorned with an adorable bunny design, these towels are the perfect way to add a touch of festive cheer to any kitchen. They're not only functional but also stylish and will make a lovely addition to your grandparents' Easter decor. These towels are also a great option for Easter gift ideas, as they are practical yet charming. One customer says, "I used these to decorate for Easter. They washed beautifully." Another one mentioned, "The colors are vibrant and fun and the towels soft and absorbent!"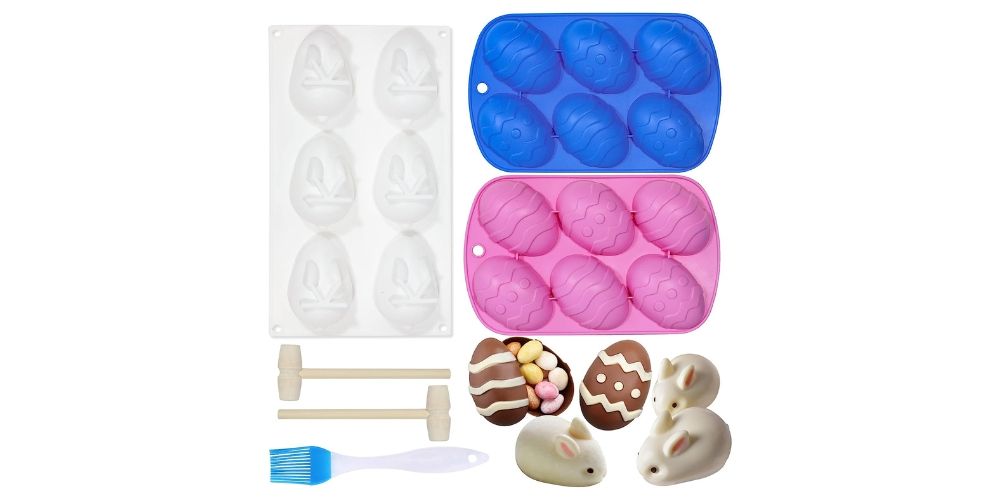 Bring some Easter joy into your kitchen with this fantastic set of colorful and fun silicone molds! With a whopping 4.7 star average and over 2,600 five-star ratings, these molds are the perfect tool for making Easter-themed treats such as chocolates, cupcakes, or other baked goods.
Not only will these molds add a touch of festivity to your treats, but they are also easy to use and clean, making them a must-have for any kitchen. Your children will love helping you create delicious treats to enjoy after an Easter egg hunt or for any holiday occasion. One satisfied customer raves, "I made fudge Easter eggs with these molds, and they were easy to fill, easy to remove, and easy to clean."
Conclusion
Easter is a time for many families to come together and enjoy each others' company. With the 23 irresistibly cute Easter gifts for grandparents above, you are sure to make their day and light up their faces with joy. There are plenty of fun options that adults and children alike can enjoy giving this season. Celebrate the special bond between grandparents and grandkids during Easter with these gifts!
Comments