This post may contain affiliate links, please see our privacy policy for details.
It's almost Easter - have you thought about what to get your husband's Easter basket? Don't know where to start or don't want to break the bank? Relax, we've got you covered! We've rounded up a list of the 25 best gifts for him, all under 50 bucks. From candy he loves to poker sets and grooming products, there's something here for everyone. So don't stress, just pick one and fill his Easter basket with love!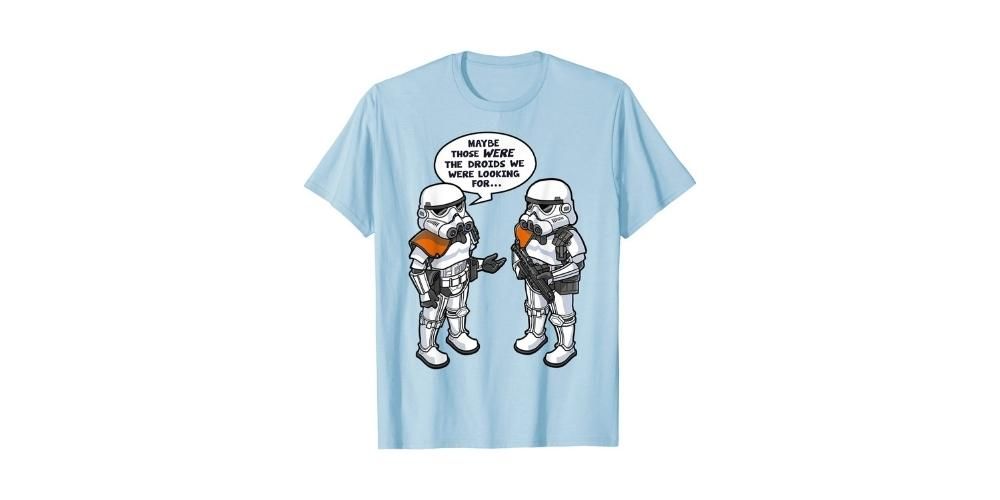 Score major wifey points this Easter with the ultimate t-shirt gift for your hubby! Not only will he rock this stylish, lightweight tee all weekend long, but he'll be chuckling at its hilarious pun that's simply egg-squisite. This high-quality, light blue gem guarantees comfort and fresh Easter vibes - your man won't want to take it off!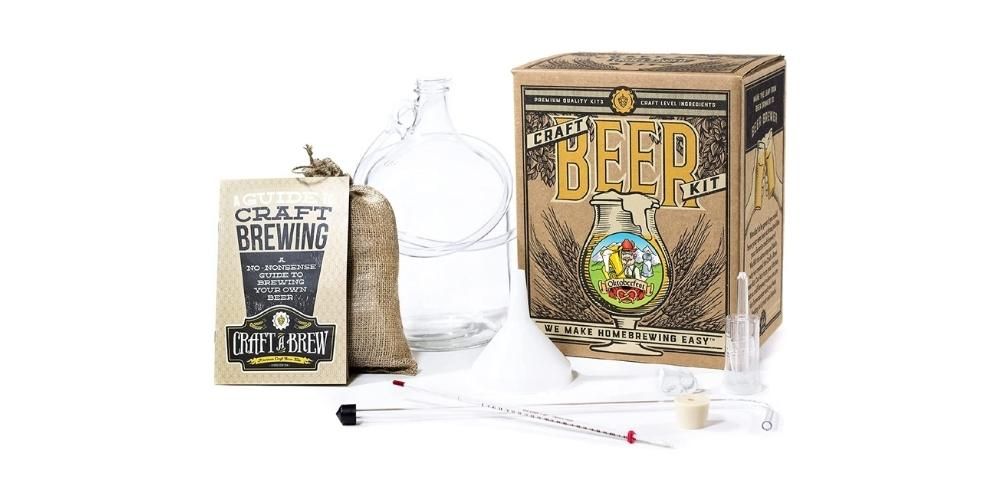 If you're looking to make this Easter extra hoppy, then the perfect gift is a beer-making kit! Whether your dad or boyfriend is a newly minted home brewer or a brewing vet, this kit makes it easy and fun to whip up their own batch of delicious homebrew.
It comes with everything they need to make their very own craft beer - from recipes and ingredients to step-by-step instructions! Plus, they won't have to wait long for the reward of fresh frothy beer - in just a few weeks' time, they can crack open their first bottle of homemade goodness. Cheers!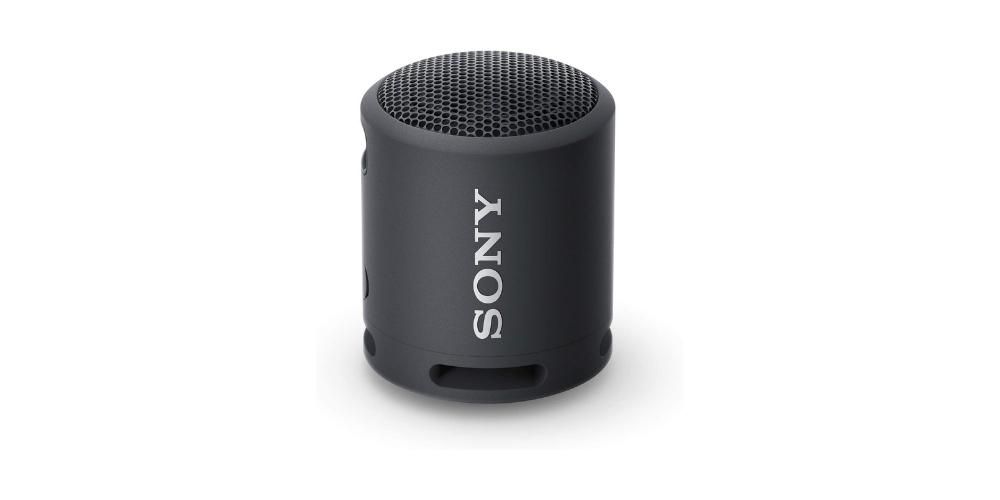 Music lovers, it's time to upgrade your audio game and add the Sony Bluetooth Speakers to your Easter baskets! These stylish and powerful speakers deliver studio-quality sound whether you're at home or on the go. These speakers come equipped with EXTRA BASS technology for a deep and punchy sound that will make your favorite songs come alive.
With up to 16 hours of playtime, you won't have to worry about these speakers dying in the middle of your favorite playlist. One reviewer raved about how phenomenal the quality and sound are: "Sounds like a huge speaker. The strap is VERY handy (I hang it on my shower towel holder) and love that the off button doesn't have to be held for seconds to turn off. The bass is deep and unexpected. I'm thinking of buying another as a gift."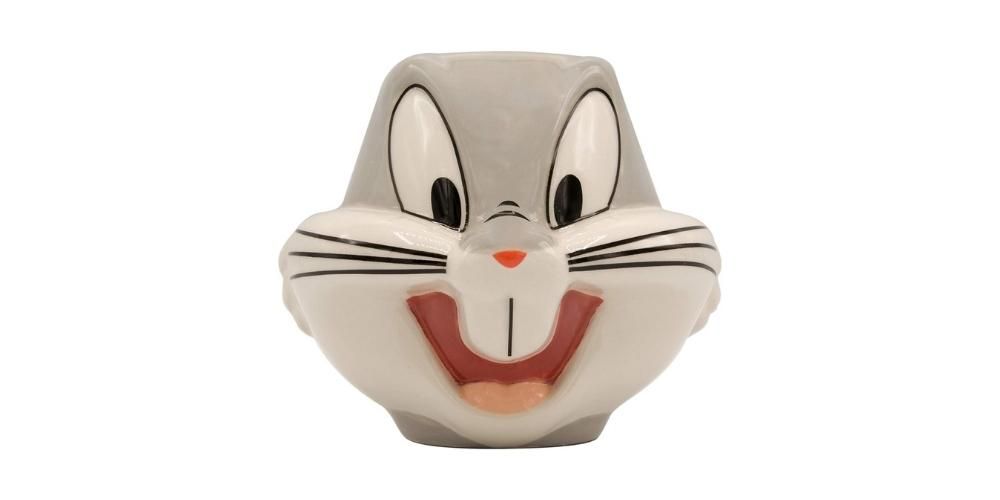 If you're looking for Easter basket gifts, the Easter Morning Coffee Mug is just the thing! This mug is not only festive, but it's also functional - holding up to 22 ounces of your hubby's favorite coffee. The cute Easter bunny design is just the thing to put a smile on anyone's face.
Who doesn't love bunnies, am I right? And the sculpted ceramic material means it's not only cute, but it's also BPA-free and toxin-free. You won't have to worry about any harmful chemicals seeping into your coffee, which is always a plus.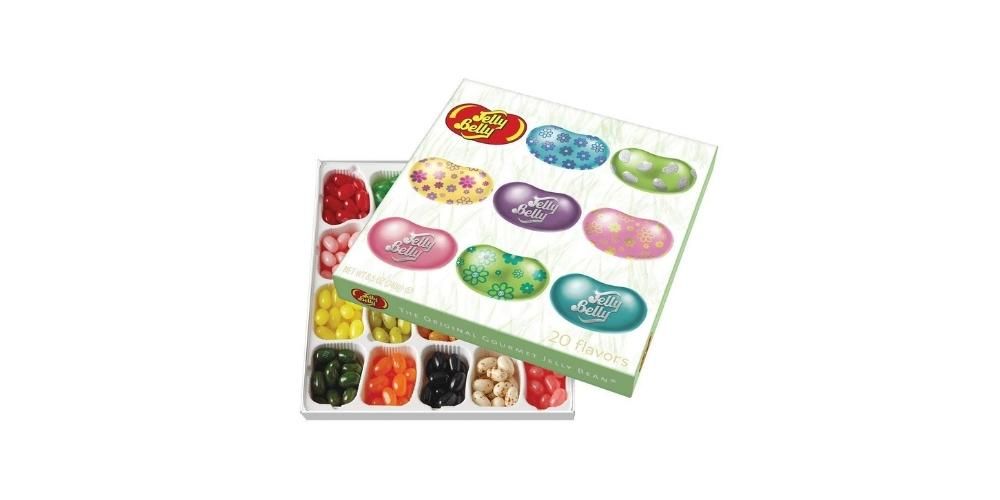 Attention all Easter gift hunters: Level up your game with the ultimate Jelly Belly Easter Gift Set for your sweet tooth sweetheart! This irresistible box of delight boasts a whopping twenty delicious flavors for your boo to indulge in, all wrapped up in an adorable spring design.
Watch your partner's inner child unleash as they go wild for these mouthwatering jelly beans. Oh, and did we mention they're vegetarian, gluten-free, peanut-free, dairy-free, AND fat-free? That's right, these guilt-free gems cater to all, letting your honey savor every bite without a care in the world. Time to hop on this Easter treat, folks!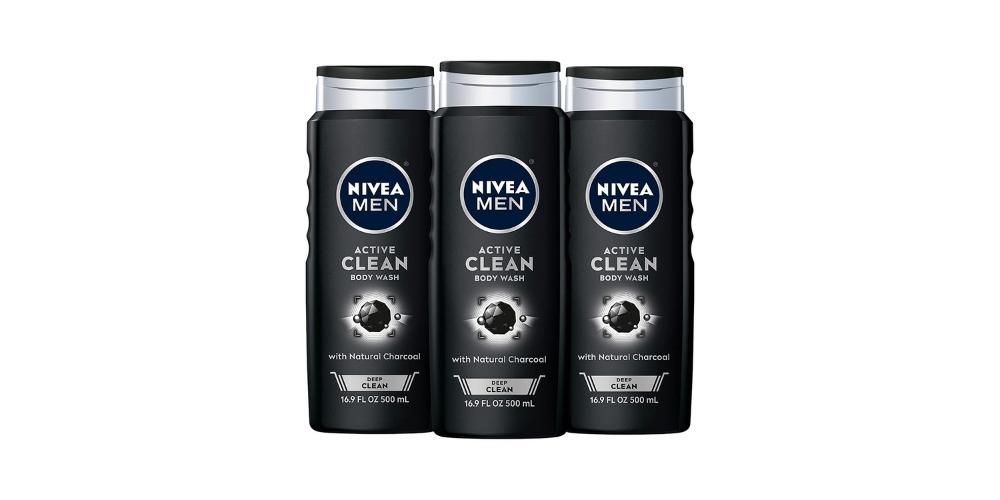 Attention all Easter gift ideas hunters! Want to pamper your man and upgrade his shower game? Let us introduce NIVEA Men Deep Clean Body Wash, your guy's ultimate skin-pampering BFF! Imagine a spa day, but for his skin.
With powerful charcoal magic, it banishes dirt, grime, and oil from his pores, making the "no time to shower" excuse poof disappear! Say adios to funky odors and hello to a sexy, long-lasting vanilla-bourbon aroma. And get this - it's packed with all kinds of good-for-him ingredients, so you can treat his skin right!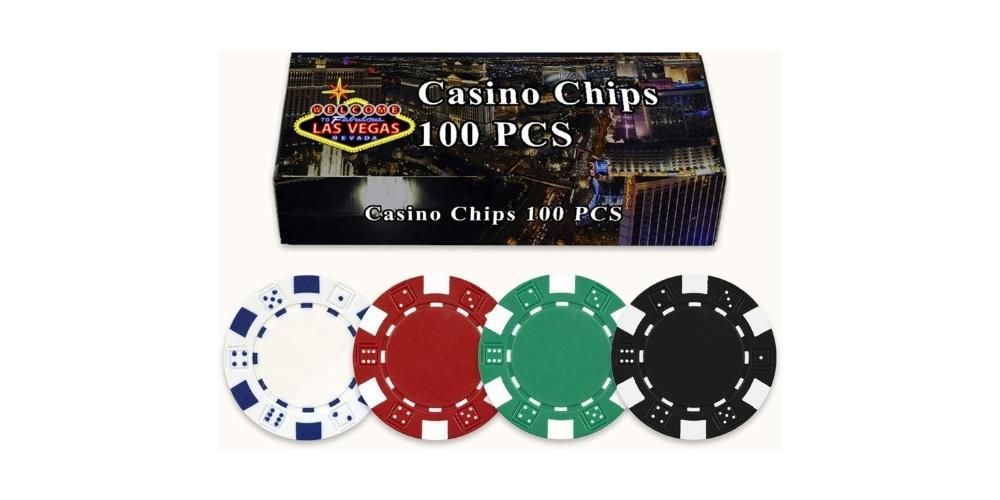 Does your husband love playing poker with his friends? Then you need to get your hands on these 100 poker chips. Whether your hubby is a seasoned pro or a newbie to the game, this set is a perfect addition to his Easter basket that will have him feeling like they're in the high roller's room of a Vegas casino.
These chips are straight-up beautiful, with a classic design that screams sophistication. Plus, they come in a handy carrying case. And when you're shuffling them around, you'll be impressed by their weight and quality. They're the perfect mix of style, quality, and affordability.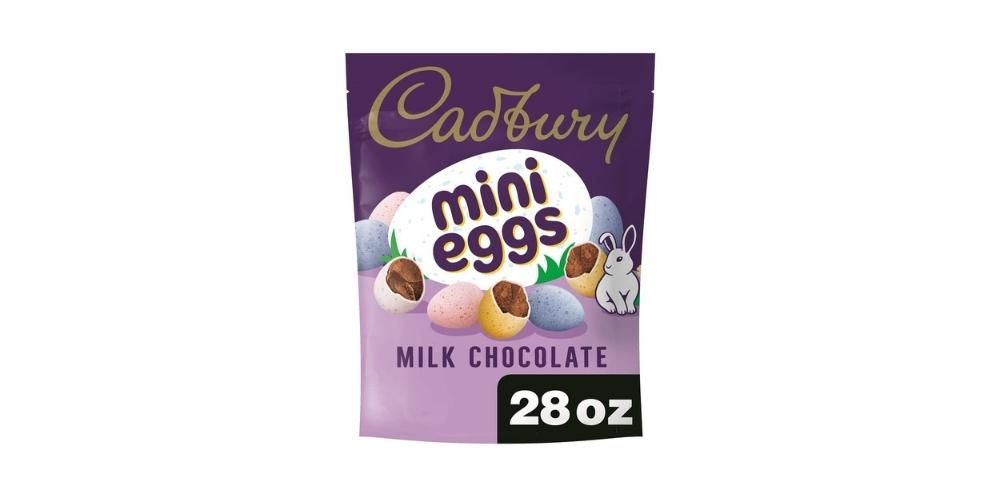 If you're looking for a delicious treat to fill up those gift baskets for your hubby, look no further than Cadbury Mini Eggs. They're like little nuggets of chocolate heaven wrapped in a crunchy sugar shell that will be your husband's new favorite candy!
These little guys are perfect for snacking on during movie night, stashing in your lunch box for a midday pick-me-up, or even using as party favors. Plus, they're certified kosher, so everyone can get in on the fun.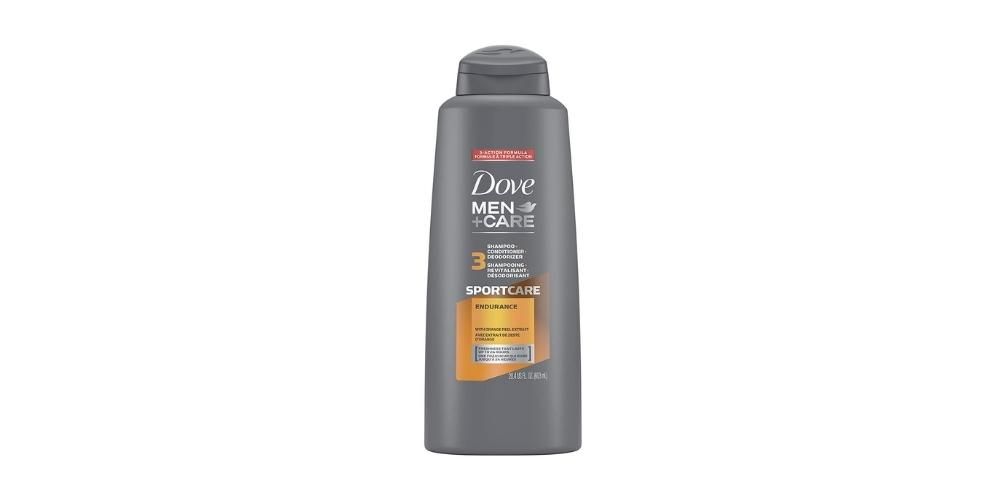 If you're thinking of easter basket ideas to upgrade your man's hair game, then Dove Men+Care 3-in-1 is an ideal choice. This genius product does it all: shampoo, conditioner, and deodorizer all in one bottle.
Talk about efficiency! It cleans, conditions, and deodorizes hair like a dream, leaving your man's locks looking and feeling healthy. The scent is specifically engineered for men's hair and strikes the perfect balance between fresh and masculine.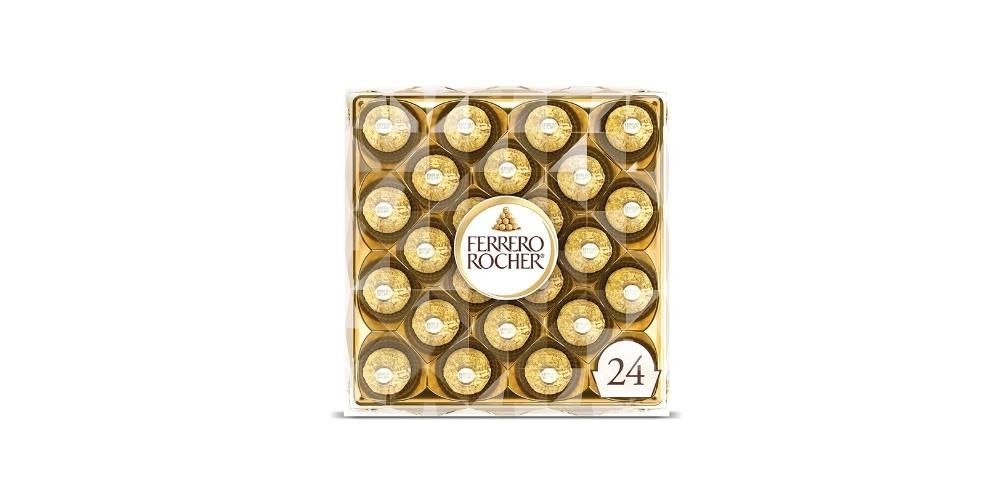 Ferrero Rocher chocolates are a luxurious treat that your husband will appreciate. These little balls of goodness are crafted with the perfect blend of hazelnut and milk chocolate, and with a stunning gold foil wrap.
These chocolates are so good that your husband might share them with the kids! After a long day, there's nothing quite like sinking your teeth into one of these delectable chocolates and feeling all your stress melt away. It's like a little slice of heaven in every bite.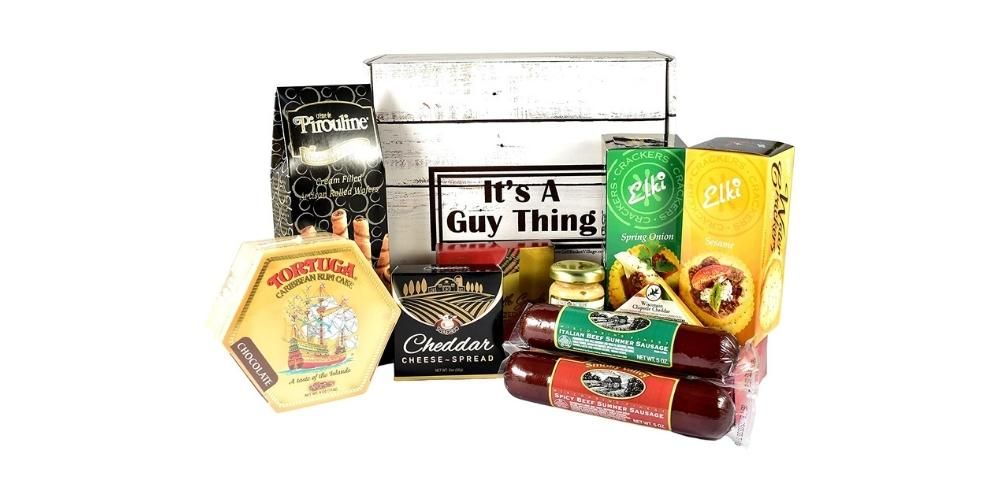 This gift basket is chock-full of all the snacks that your husband, boyfriend, or any guy in your life could possibly want. Beef jerky? Check. Chips? Check. Candy? Check. It's like a snack lover's dream come true. It also includes other snacks like cheese, summer sausage, and crackers. Whether it's his birthday, Father's Day, or just a regular old Tuesday, this basket is the perfect way to show your man that you care.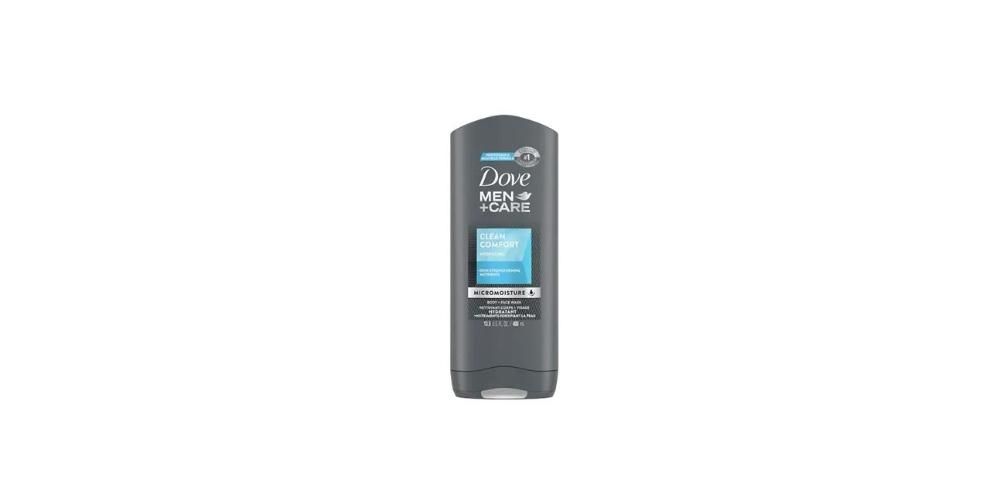 Upgrade your guy's grooming game with the epic Dove Men+Care Body and Face Wash! Crafted just for dudes, it annihilates dirt while keeping its natural swagger. Your man's gonna smell irresistibly fresh and 100% manly, minus the stink! Time to let him shine, folks!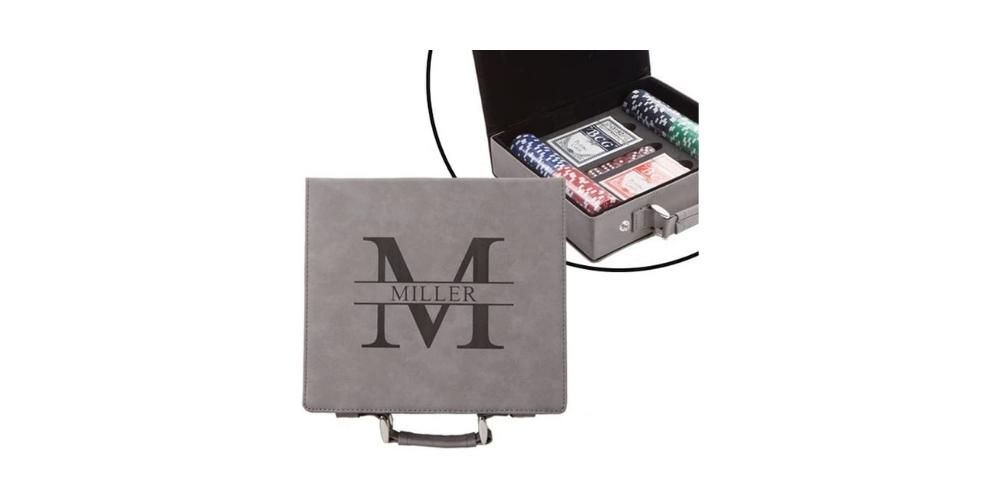 Elevate your hubby's poker night with this chic AF set! It's got it all – fancy chips, sleek cards, and an ultra-stylish case that you can custom-make with his name or initials! Seriously, why wait? Treat yo husband and grab this killer set for an unforgettable gift no matter their age!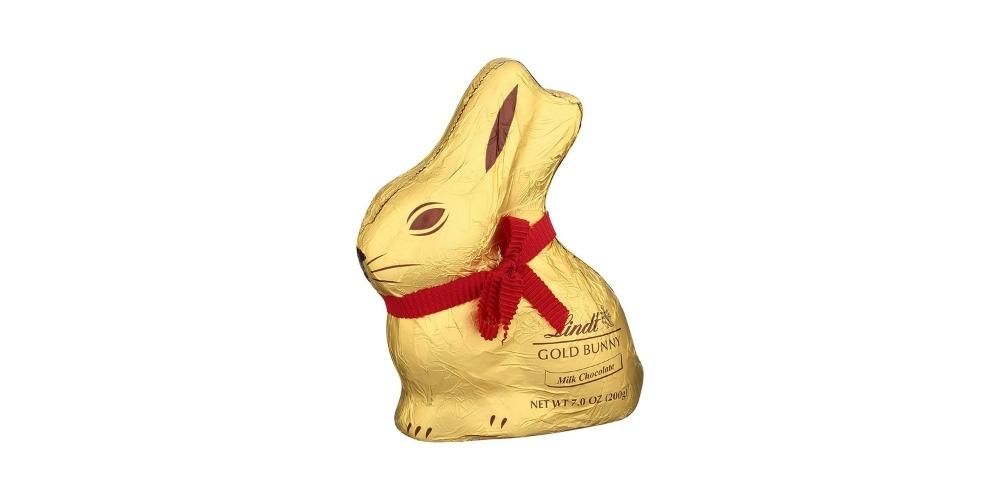 Get ready to witness some serious bunny hopping and grinning from your hubby, all thanks to a timeless Easter delight! Introducing the Lindt Gold Bunny, dressed elegantly in a shimmering gold ensemble and designed to nestle itself snugly within your Easter baskets.
Crafted with velvety milk chocolate, this little fellow offers a tantalizing tango of sweetness and indulgence – a dance of flavors your husband will relish all season long! Get hopping and treat your beloved to a bunny experience like no other.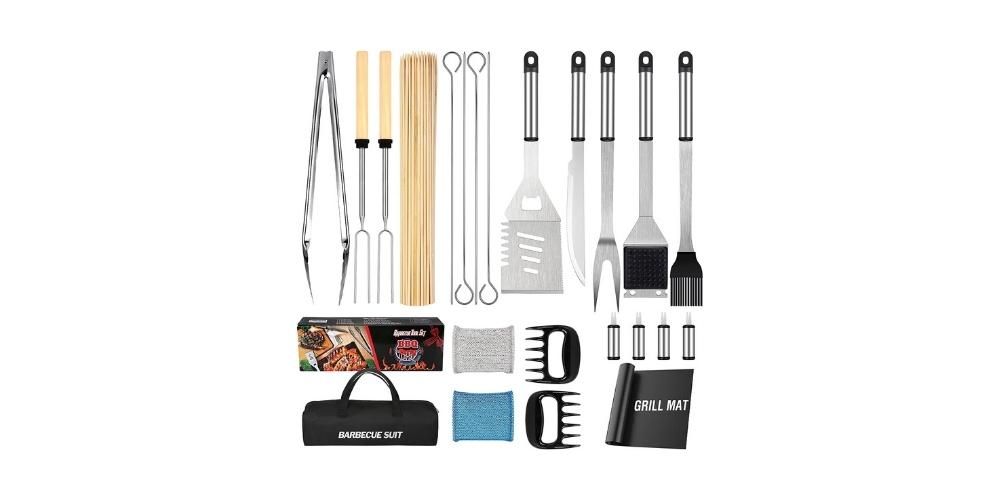 For any amateur grill masters out there, they'll love this stylish black BBQ tool set that has all the essentials they need when grilling outdoors on an adventure or at home in the backyard! From tongs to spatulas to forks, this set has everything you need to grill up a storm.
Plus, the stylish black design will make you feel like the ultimate grill master. Whether you're looking for a Christmas gift for your friend, a sweet cooking gift for your parents, or simply a daily gift for your significant other, this set is sure to impress.
And don't just take our word for it – happy customers are raving about this set. One satisfied customer said, "Great little bag of all kinds of things for grilling. My husband loves it and uses it often." Another customer exclaimed, "Boyfriend loves it!" So what are you waiting for? Upgrade your grilling game with this must-have BBQ tool set today!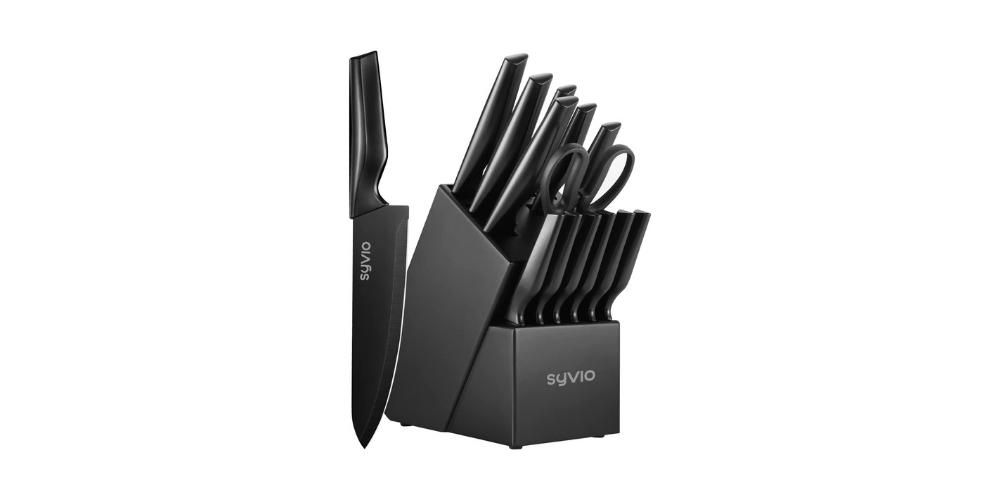 If your husband is planning to elevate his cooking game this holiday, then the syvio's essential kitchen knife set is a great gift, featuring high-quality knives made from durable stainless steel. It's got all the extras too – shears and peeling tools to make your life in the kitchen a breeze.
And with professional quality stainless steel that's non-stick and rust-resistant, you know these knives are built to last. So not only are these knives top-notch when it comes to quality, but they're also stylish and sleek.
But the real question is – how do they perform? Well, according to one happy customer, "Excellent knife set. Cuts through anything!" And another satisfied shopper said, "Bought this as a gift. It's very sharp and looks pretty good overall. The knife sharpener works well."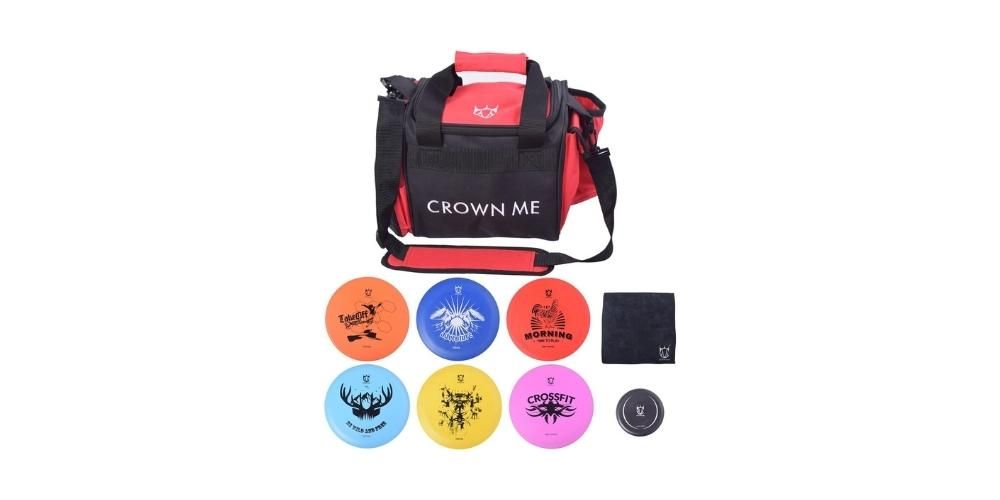 If you have a golf lover hubby, then he'll be excited when you get him this amazing golfing set. Priced at less than $50, this set includes everything your hubby needs to up his golf game: a carry bag, drivers, mid-ranges, putters, a mini disc marker, and even a black towel for wiping away his tears of joy (or frustration) after a good (or bad) shot. Perfect for beginners or advanced players alike!
Plus, your hubby will love the stylish carry bag that conveniently holds all his new golfing goodies. Don't take just our word for it, one five-star customer said, "I bought this set for my hubby and he loves it!"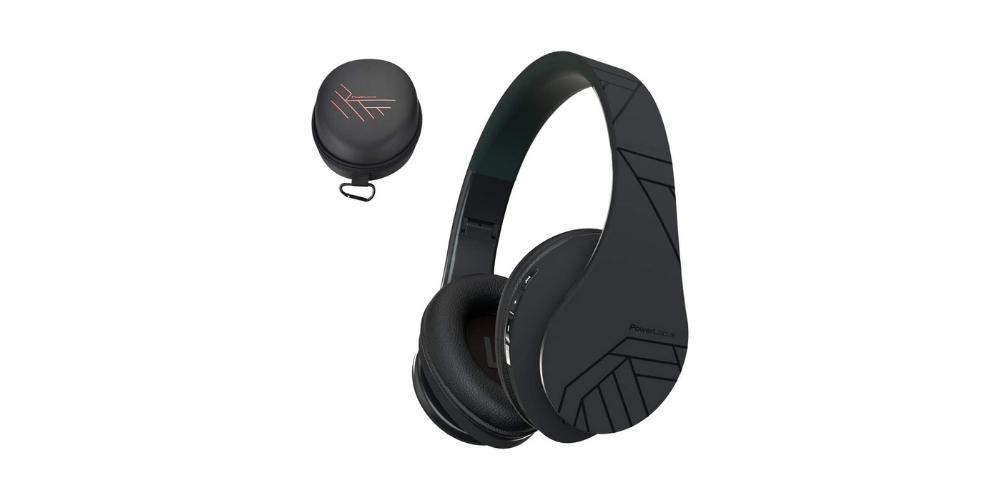 This pair of headphones can help your husband focus on your work, immerse him in a movie, or get lost in a game without any external distractions. These headphones boast Superior HD Stereo sound, a satisfied customer said, "The bass is fantastic, and the noise cancellation is so good!" Plus, they are cozy and he can wear them for hours on end without feeling like being squeezed. All in all, these headphones are the perfect combination of style, comfort, and quality.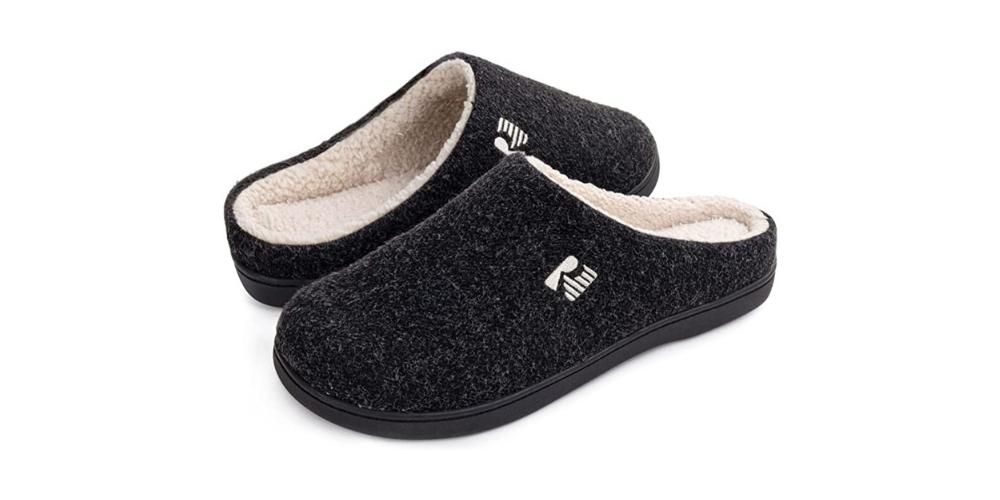 These cozy slippers will keep your husband's feet warm and stylish all year round! These slippers have sturdy rubber soles that will keep him on his feet, and in style, no matter where his day takes him. Now, let's talk about comfort. The memory foam insole of these slippers is like a hug for your feet.
These slippers seem to cushion and hug your feet, and your husband will feel like he's walking on a bed of feathers. But the best part? They are made of 100% vegan and machine-washable materials.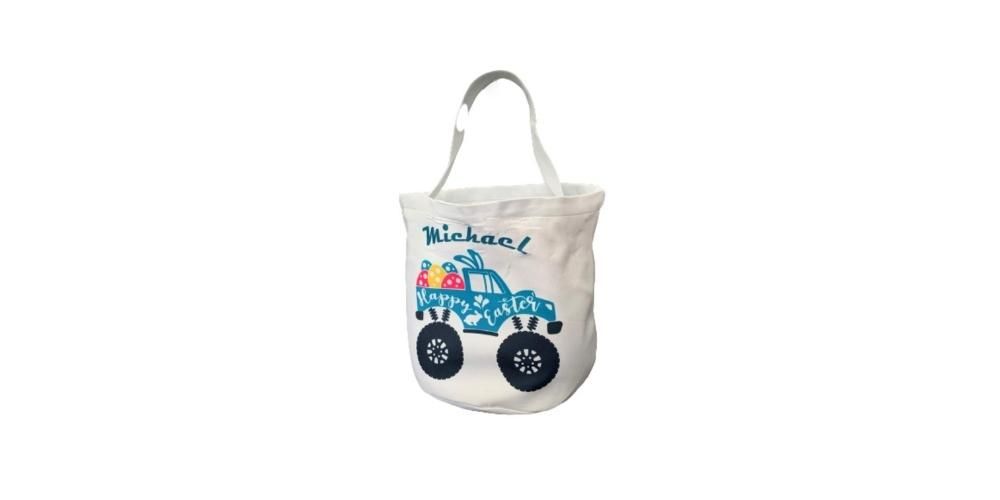 Time to make your husband's Easter egg hunt even more special with this personalized egg hunt bag! You can have your husband's name or initials embroidered on it for a truly special touch.
Plus, the bag comes empty and ready to fill with all sorts of Easter goodies and treats, making it the perfect addition to any Easter celebration. This basket measures approximately 9 inches tall, which means it's the perfect size for filling to the brim with all of your husband's favorite treats.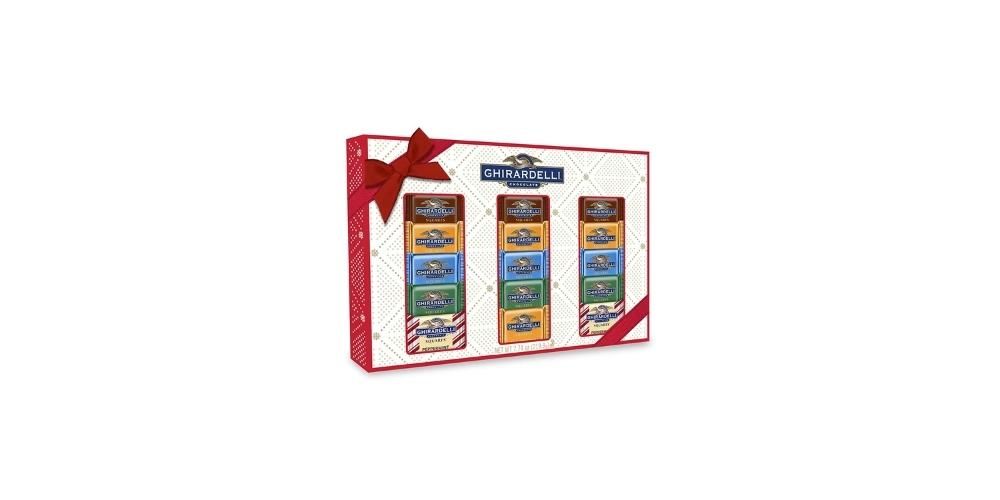 Seeking a tantalizing treasure that'll bring your hubby's taste buds to a state of euphoria this Easter? Behold the Ghirardelli Easter Chocolate Gift Box! A trove of tantalizing goodness, bursting with heavenly flavors like milk chocolate and caramel.
Fresh, scrumptious, and with each bite whispering, "Welcome to paradise." Spoil him with extravagance, share mouthfuls of delight, or enjoy the indulgent snacking - perfection is found within.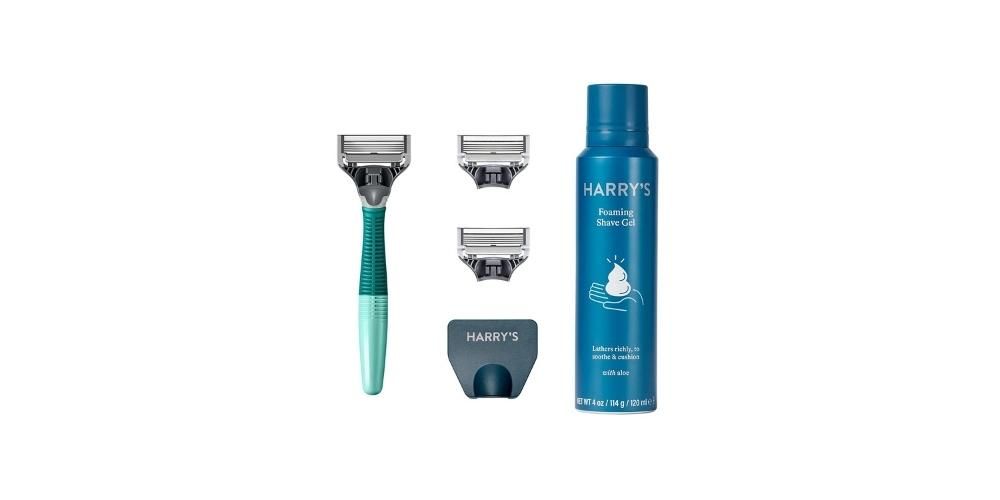 Give the special man in your life all he needs for a blissful shaving experience with this one imaginative set. Complete with German-engineered blades, Harry's signature shave gel and even a dapper travel case - no groomed gent should be without it!
And what better way to show appreciation than 5 durable razors, boxed up nicely so you can take them wherever? Get gifting today – after all there are few sweeter pleasures than an extra smooth face (and doubtless plenty of thanks!).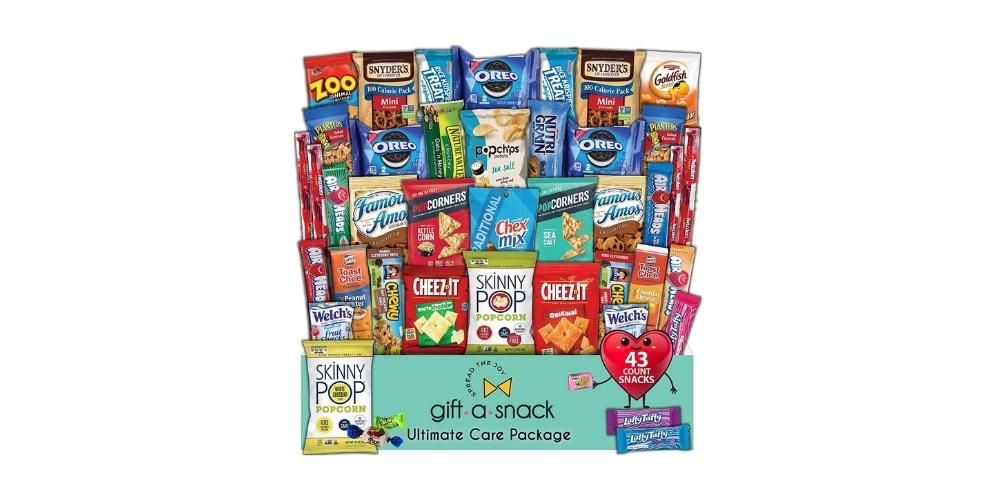 Impress your hubby with a thoughtful Easter surprise with this Easter Basket of Favorite Snacks! This delightful gift basket is filled to the brim with all your man's favorite snacks, making it a surefire way to win his heart (and his stomach).
Not only are these snacks delicious, but they're also conveniently wrapped in individual servings that are perfect for when you're on the go. This Easter basket is the perfect gift for anyone who loves a good snack, and at such a great price, you can't go wrong.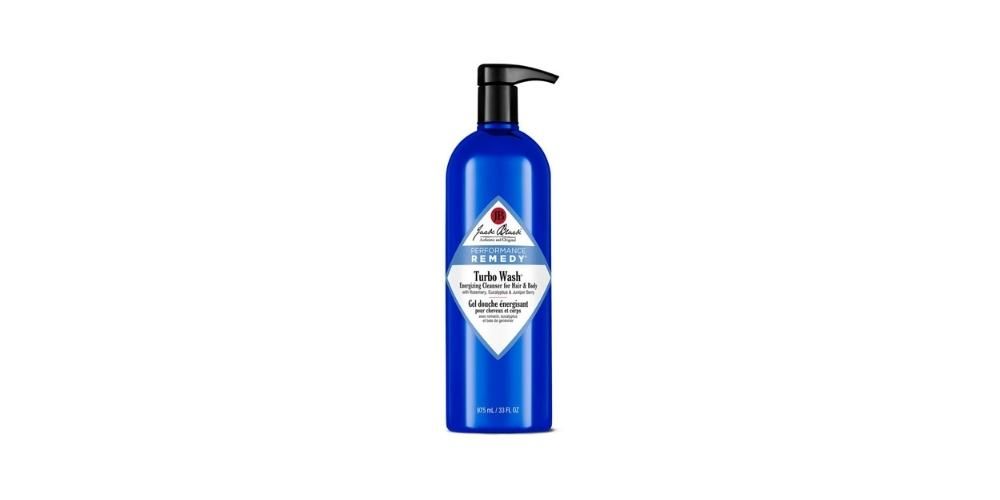 This bad boy is chock full of natural goodies like eucalyptus and rosemary, which are basically like a wake-up call for your husband's skin. And speaking of wake-up calls, the scent of this cleanser is like a slap in the face (in the best way possible, of course).
It's refreshing, invigorating, and downright addicting. The Jack Black Turbo Wash Energizing Cleanser is gentle enough for even the most delicate of skin types. It cleans better than your average soap, and leaves your husband feeling like a million bucks.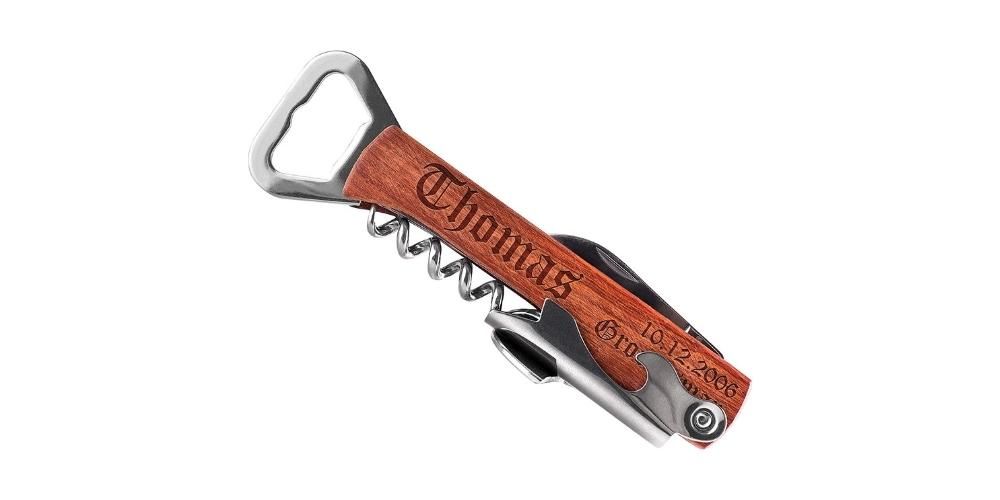 Behold this suave little contraption, perfect for sophisticated wine bars or cozy, wood-paneled dens. It oozes expertise and self-assurance. Oh, and did we mention customizable? It's like your own personal Swiss Army knife combined with your favorite superhero.
Effortlessly uncorks your beloved vino, repairs a wayward screw, vanquishes clingy lids, and slices even the most stubborn cheddar with finesse—packaged in one svelte and handy tool. It's just like having a mini caped crusader nestled in your pocket.
Final Thoughts
Easter gift hunting for your hubby, without wallet woes? Fear not, for we've got 25 splendid options all under the golden $50 mark. With treats as sweet as your man and gadgets that'll leave him grinning, these great Easter basket ideas have something fun for every kind of fella – be they sports buffs, tech wizards, or food fanatics. So, hop on over and let the egg-citing Easter shopping spree commence!
Comments