This post may contain affiliate links, please see our privacy policy for details.
With so many special occasions on the horizon, it's only natural to wonder how to dress up for each one. Maybe you've already picked out some stunning outfits for those upcoming weddings. But let me tell you, from my own experience, the perfect evening bag can truly tie your whole look together. After all, you need a stylish way to carry your phone, lipstick, and other essentials while you're out having a fantastic time!
How to Choose the Perfect Evening Bag for Any Soirée
When it comes to attending an evening soirée, the perfect bag is just as important as the perfect outfit. But with so many bag options available, how do you know which one to choose? Here are three simple steps to help you select the perfect evening bag for any soirée.
Firstly, assess the event's dress code and formality. Is it a black-tie affair, or is it a more casual event? This will give you an idea of the type of bag that would be appropriate. For a black-tie event, a small clutch or a sleek shoulder bag would be best, while a crossbody bag or small shoulder bag would work for a more casual event.
Next, consider your outfit's color and style. You want your bag to complement your outfit, not clash with it. If you're wearing a bold and colorful outfit, opt for a more neutral bag that won't take away from your ensemble. Alternatively, if you're wearing a simple and understated outfit, a more statement bag with some embellishments or a pop of color can add some interest to your look.
Lastly, identify the type of bag that suits your personal style. Are you someone who prefers classic and timeless bags or do you like something more trendy and playful? Choose a bag that reflects your personal style and adds an element of sophistication and elegance to your outfit.
By following these simple steps, you'll be able to choose the perfect evening bag for any soirée, whether it's a black-tie event or a casual night out. Remember to consider the event's dress code and formality, your outfit's color and style, and your personal style when selecting the perfect evening bag.
Evening Clutch Purse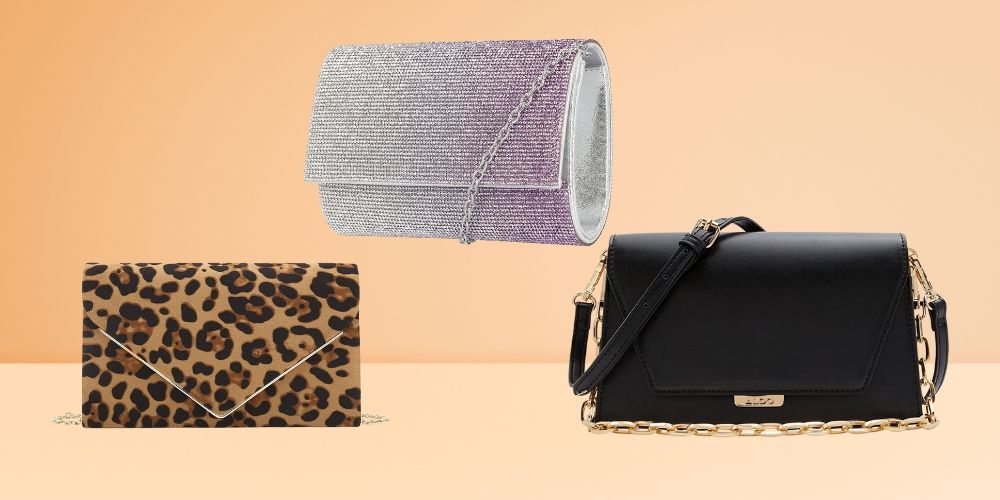 Elevate your evening style with these gorgeous clutch bags! For a touch of luxuriousness, go for the suede clutch bag from Charming Tailor. Feel fancy with Jessica McClintock Alexis' sparkly clutch, or channel timeless sophistication by going modern-chic in Aldo Greenwald's design. Complete this look with statement earrings and dainty bracelets--you'll be turning heads all night long!
RELATED ARTICLE: Explore the glamorous realm of evening bags and elevate your accessory game with our top chunky jewelry pieces. These bold designs add a touch of pizzazz to any outfit, perfect for cocktail parties or black-tie affairs. Combine the elegance of your evening bag with daring chunky jewelry to confidently conquer any event in style.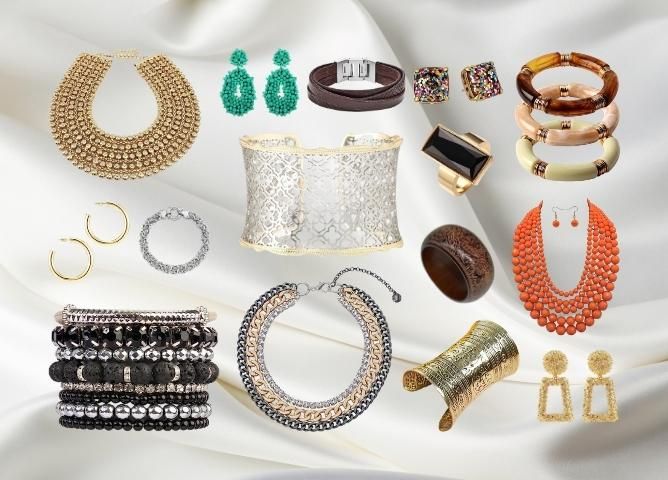 Black Evening Purse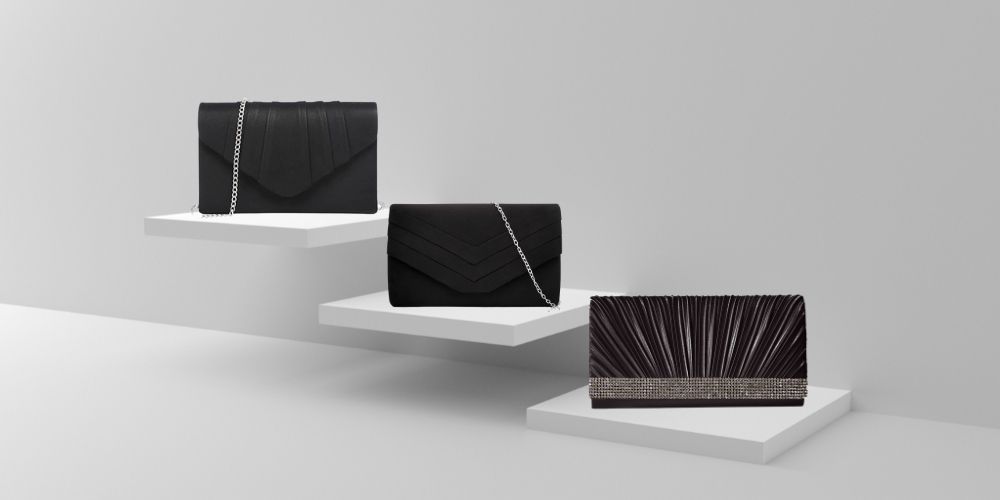 Discover your inner fashionista and sparkle under the moonlight with these elegant black evening purses. Explore their timeless charm to find an accessory that will accentuate any outfit, from sophisticated gowns to power suits! Take it a step further by pairing them with dazzling jewels or sleek heels - always keeping heads turning in admiration.
Designer Evening Purse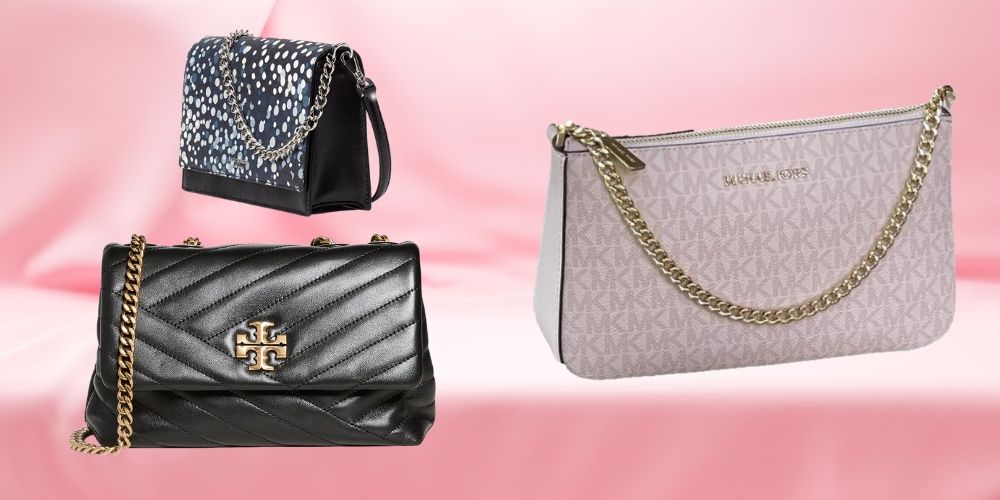 Whether you're keeping it classic with a refined sheath dress or opting for something extra in the printed jumpsuit, the Kate Spade Convertible Crossbody and Michael Kors Pouchette are sure to give your outfit that je ne sais quoi. And don't forget: this super chic Tory Burch black clutch will really tie the whole thing together - plus add some delicate jewelry for an effortlessly polished allure.
Silver Evening Purse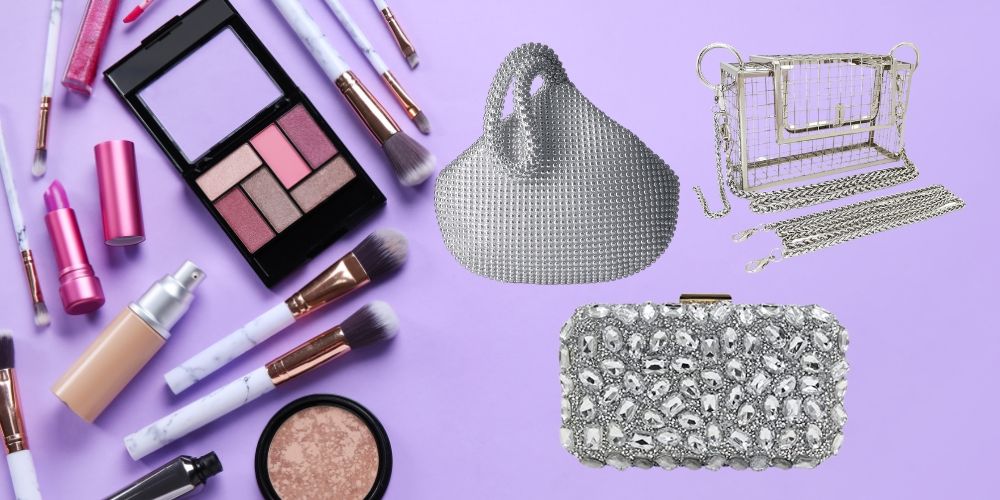 Upgrade your country-chic look this season with the perfect evening purse! Clasp a shimmering silver clutch, highlighting your jewelry pieces in style. From regal mesh purses to inspiring crystal accessories - you can make sure all eyes are on you as you glitter and glimmer through the night. Whether it's just enough money for an after-dinner ice cream or secure closure of those special items - keep everything safe while sparks fly around you!
RELATED ARTICLE: Complete your stunning look with our curated selection of red lace-up heels. These stylish yet comfortable shoes offer the perfect blend of fashion and function for any special occasion. Pair your elegant evening bag with these eye-catching heels for a truly captivating ensemble.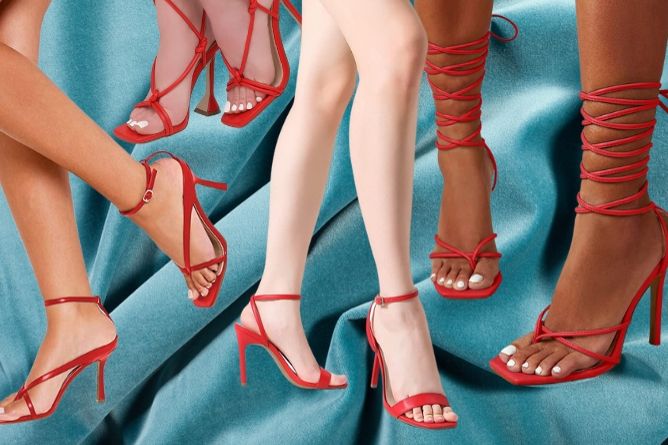 White Evening Purse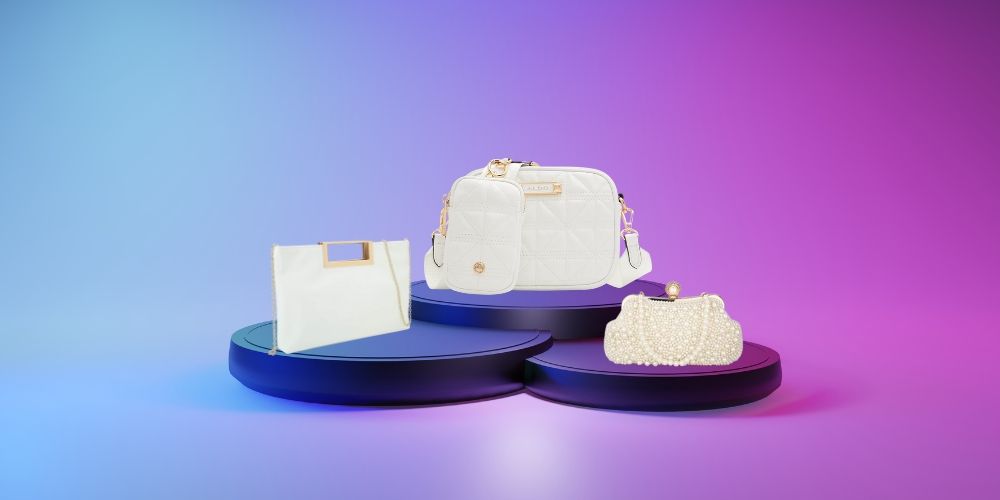 Make an unforgettable statement with a white evening purse! Whether it's the leather clutch, pearl bag, or Aldo crossbody - all for a reasonable price - you can accessorize any pastel or neutral look in style. Take your ensembles to chic and timeless new heights with these perfect finishing touches.
Gold Evening Purse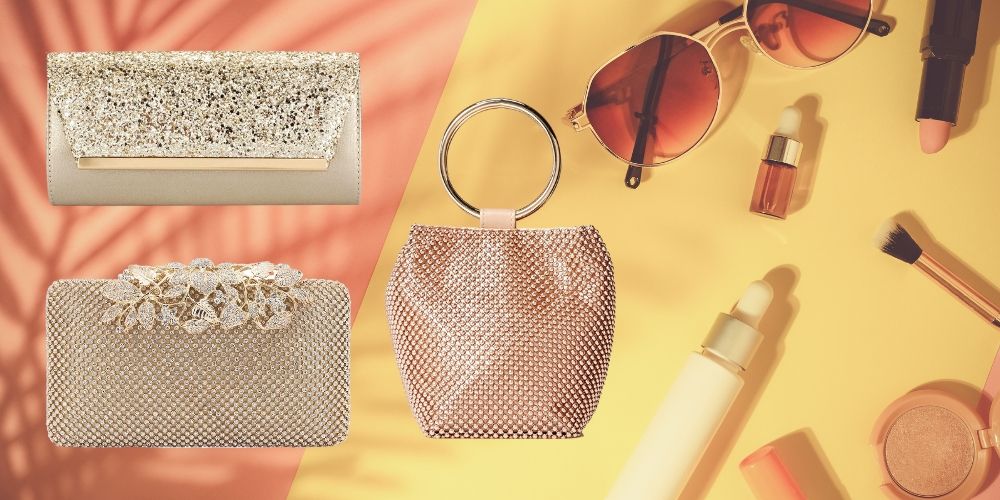 Add a touch of glitz to any ensemble with these stunning gold evening purses! Whether you opt for classic elegance with the crystal evening clutch, or channel vintage vibes and a serious sparkle mesh clutch - your outfit will radiate luxury in no time. For an unforgettable style that's sure to stop them all in their tracks, add one of these glamorous bags today!
Ivory Evening Purse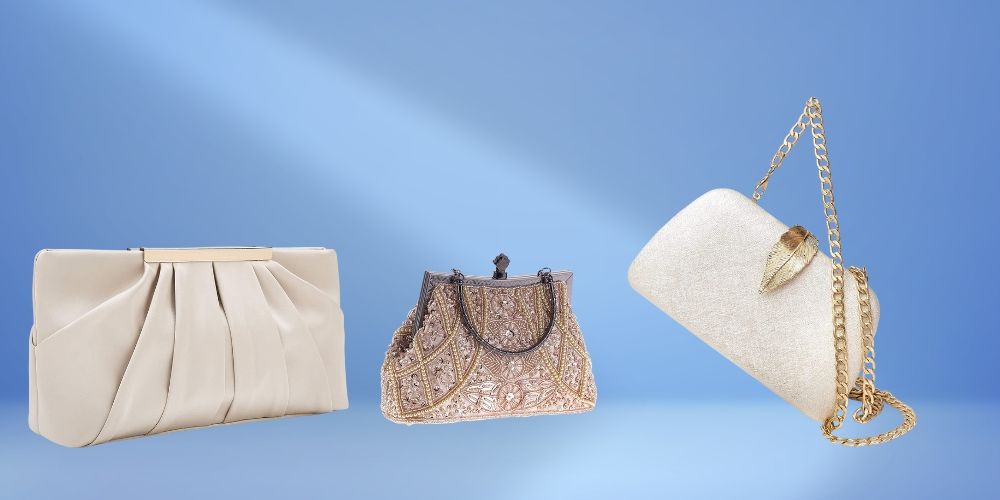 Feel like a modern-day Cinderella with an ivory evening purse! From the beaded clutch to the satin handbag, reignite your style and add delicate touches of vintage charm. Showcasing exquisite details from intricate beading and sequins - it'll help you create a dreamy, romantic look when paired with lace dresses & soft metallic accessories. You won't need any glass slippers here; just sparkle all night long!
RELATED ARTICLE: Elevate your evening bag game while embracing the season's beauty with our collection of gorgeous spring dresses. These vibrant and stylish outfits promise to transform you into a bloomin' fashionista at any event. Pair your favorite evening bag with a stunning spring dress for the ultimate seasonal statement.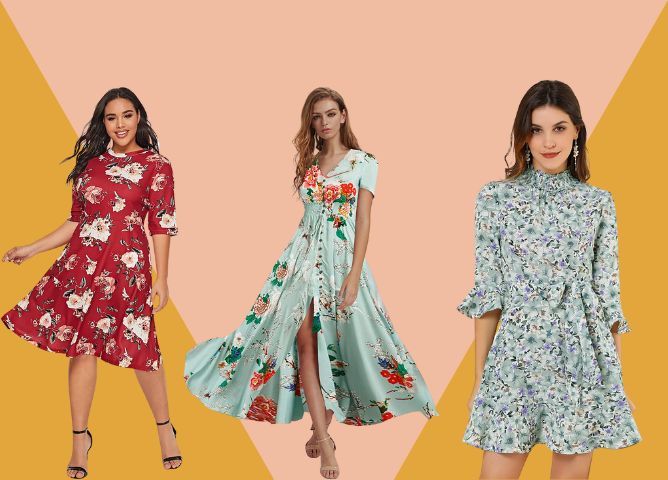 Blue Evening Purse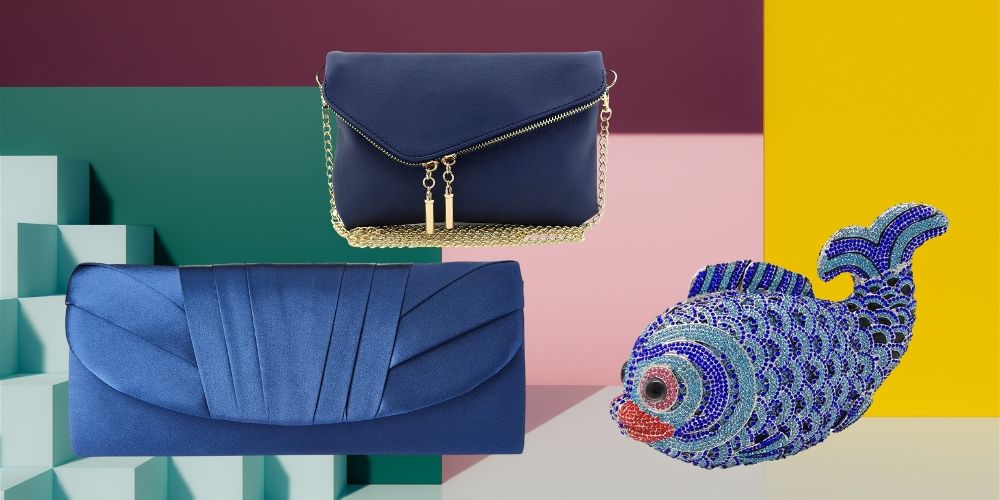 Upgrade your going out look with these stylish blue evening purses! Go classic and sophisticated with the navy blue clutch or go bolder, adding sparkle to any ensemble with the fish clutch. Or add some subtle elegance for an instant outfit upgrade -- try a satin clutch. It'll be sure to turn heads at every party you attend this season!
Pink Evening Purse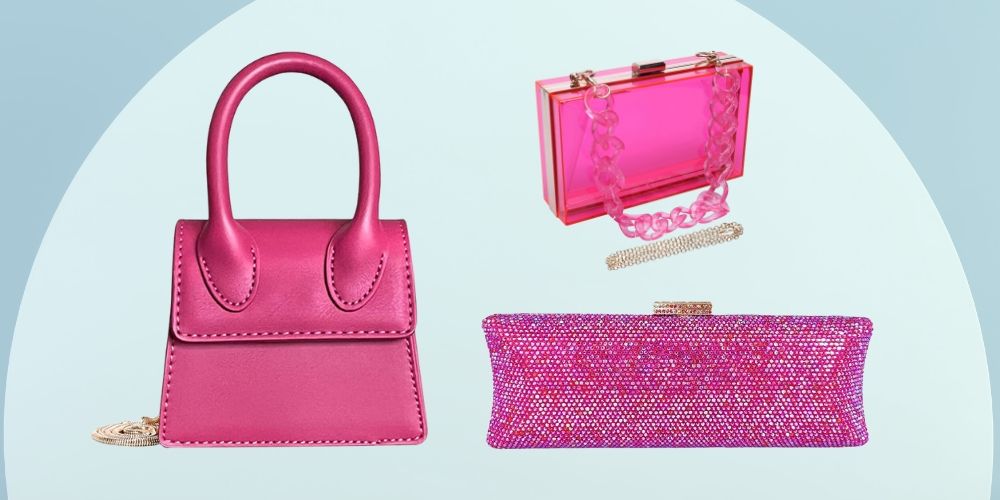 Step out in style with a precious pink purse! If you're looking for an outfit to turn heads at your next special event, why not go for a feminine feel? Choose from trendy faux leather, timeless crystal, or acrylic clutch. To make it pop even more, add delicate jewelry pieces and matching heels - the perfect combination of sophistication & sass!
Red Evening Purse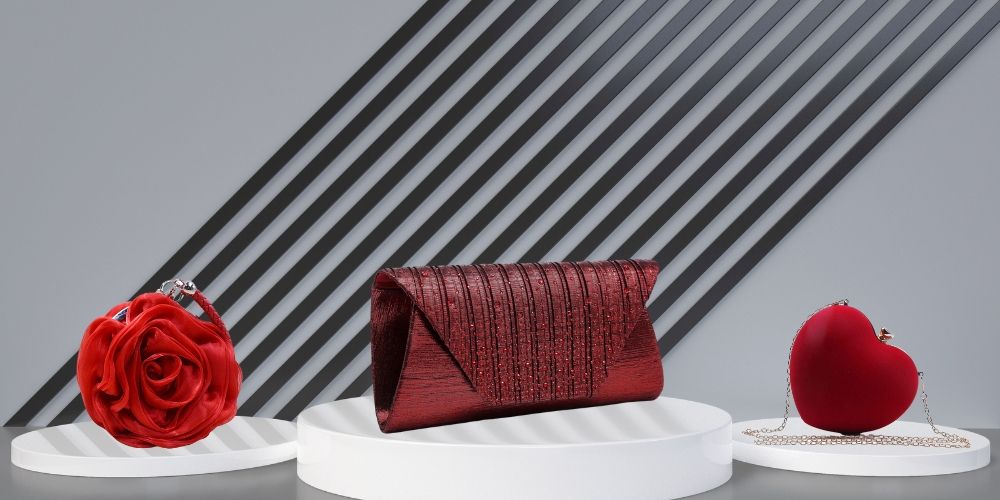 A red evening purse creates a dramatic and captivating impression. Whether you opt for the satin rose clutch, heart-shaped, or rhinestone clutch – each one offers an opportunity to make a statement! Coordinate with a red dress or a contrasting color for a stunning appearance. Enhance your look with gold or silver-toned jewelry and a pair of ship shape-statement heels.
Green Evening Purse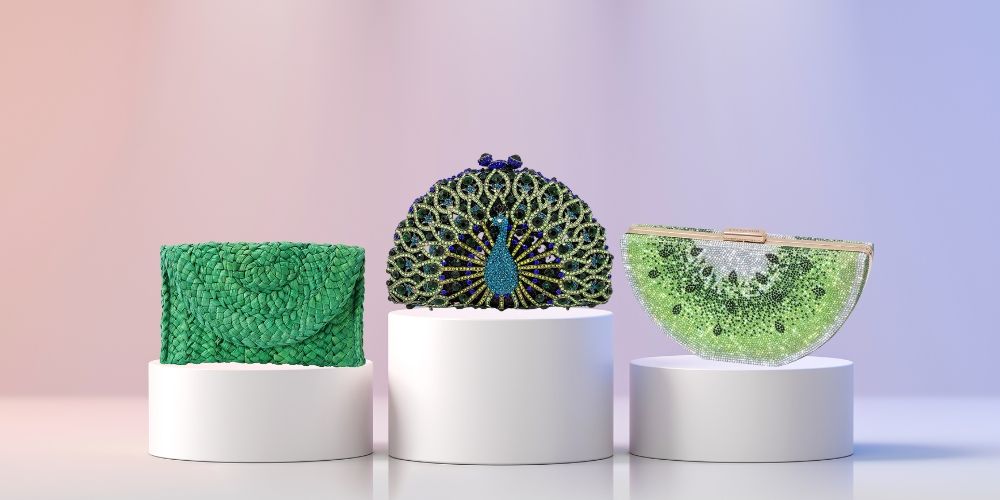 When you're looking for an unforgettable statement piece, why not turn to a lush green evening purse? Whether it's the straw bag clutch or the rhinestone clutch, these luxurious accessories easily elevate any look. For extra sparkle and glamour add a peacock clutch bag. Finish off your outfit with gold or silver jewelry and a coordinating pair of heels - now that's what we call winning fashion!
RELATED ARTICLE: Complement your evening bag with one of the 10 chic Amazon white dresses featured in our related article, and experience a touch of celebrity glamour. These sophisticated, stylish options cater to a variety of tastes, ensuring you stand out at any event. Pair your elegant evening bag with a stunning white dress for a truly captivating and celeb-worthy look.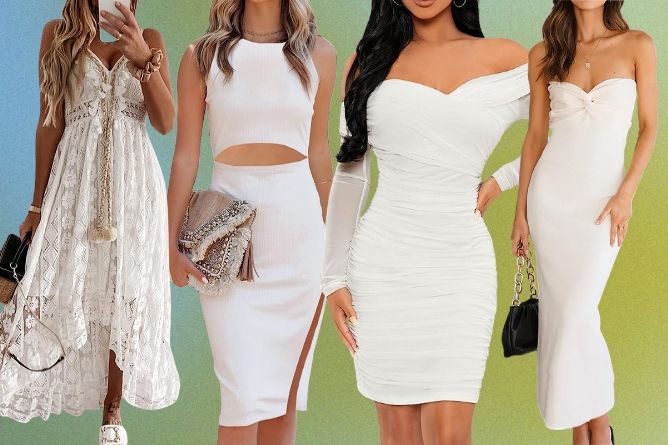 Bronze Evening Purse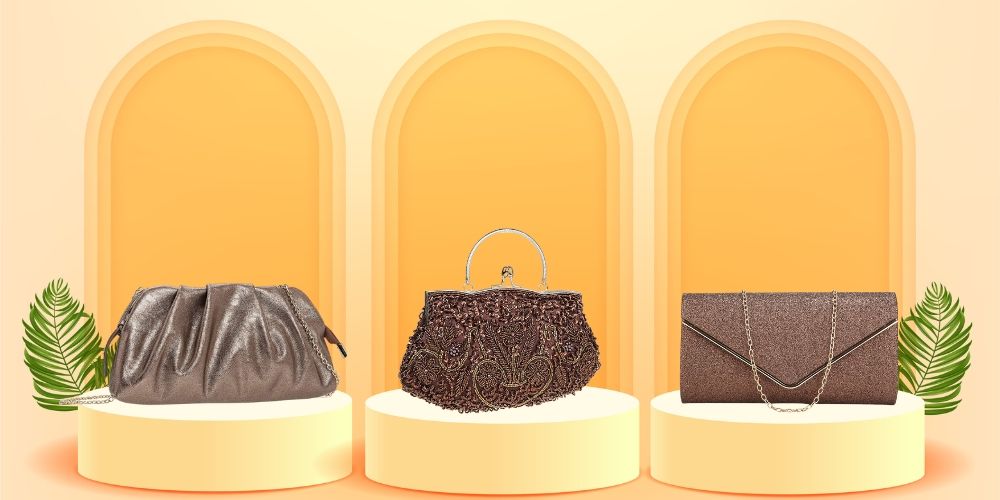 Sparkling bronze evening purses will instantly elevate your look with a touch of glamour and sophistication, no matter the occasion. Showcase alluring metallic clutches or go for bolder sequins and clutch bags to find that perfect balance between charm and class. Accessorize this statement piece with gold-toned jewelry and matching heeled shoes while being sure to beat those shipping deadlines!
Evening Bags FAQ
Discover everything you need to know about evening purses, from choosing the perfect color to keeping them clean and organized. Explore the answers to the most frequently asked questions and learn how to stylishly carry your essentials for any event.
What color purse goes with everything?
When it comes to versatility, neutral-colored purses are your best bet. Shades like black, beige, and gray complement almost any outfit, making them ideal choices for everyday use. For evening bags, a classic black or metallic clutch works well with most ensembles, while adding a touch of elegance.
What to carry in your evening purse?
For an evening event, carry only the essentials in your purse. This typically includes your phone, ID, credit card, cash, keys, and perhaps lipstick or lip gloss for touch-ups. Some people also like to bring a compact mirror, travel-sized perfume, or mints. Remember, evening bags and clutch purses are designed to be compact, so keep your belongings minimal and well-organized.
How to store bags and purses?
Proper storage is crucial for maintaining the appearance and longevity of your handbags. Store them upright in a cool, dry place, away from direct sunlight to avoid fading. Use purse inserts or acid-free tissue paper to help bags keep their shape. For valuable or delicate evening bags, consider storing them in dust bags or fabric pillowcases for added protection.
How to clean the inside of a purse?
To clean the inside of a purse, start by emptying all of its contents. Next, gently pull the lining inside out, if possible, and use a lint roller or vacuum with a brush attachment to remove dust and debris. For small stains or spills, use a damp cloth with mild soap to gently blot the affected area. Allow the lining to air dry before returning it to its original position.
How to clean purse fabric?
The cleaning method for purse fabric depends on the material. For leather, use a leather cleaner or mild soap and water with a soft cloth. For suede, use a suede brush to remove dirt and a suede eraser for stains. For fabric or canvas, gently scrub with a cloth dampened with mild soap and water. Always follow the manufacturer's care instructions and test any cleaning solution on a small, inconspicuous area first.
How to organize purses?
Organize your purses by size, style, or color to make it easy to find the perfect bag for any occasion. Invest in purse organizers, shelves, or hanging storage solutions to keep your collection neat and tidy. Regularly rotate your bags to ensure you're making the most of your collection and to prevent any from being neglected.
How to soften a stiff purse?
A stiff purse may require some gentle breaking in. Start by gently massaging and flexing the material to loosen it up. You can also stuff the purse with soft items, like a t-shirt or acid-free tissue paper, and let it sit for a few days to help it take shape. If your purse is leather, a leather conditioner can help soften the material, but be sure to follow the manufacturer's instructions.
What color purse for summer, fall, and winter?
Seasonal colors can add a fresh touch to your outfit. In summer, opt for vibrant and pastel shades like coral, mint green, or sky blue. For fall, embrace earthy tones like burgundy, olive green, or burnt orange. Winter calls for deep, rich colors such as navy blue, emerald green, or plum. Metallics, like gold and silver, are excellent choices for the holiday season.
Final Thoughts
Choosing the perfect evening bag for any soirée can be a daunting task, but with the right knowledge and inspiration, it can also be a fun and exciting adventure. With the wide variety of styles and prices available, it's easier than ever to find an elegant and sophisticated bag that suits your personal style and complements your outfit. Whether you prefer a classic clutch or a statement-shoulder bag, there's something out there for everyone. So, sizzle at your next soirée with a gorgeous evening bag that will elevate your look and make you feel confident and glamorous.
Other Posts You May Like
While our blog post on evening bags showcases your sophisticated side, don't forget to check out our articles on trendy sunglasses for women and cute crop tops for a fashionable daytime look. Pair these must-have accessories and stylish tops with your favorite outfits for a chic and modern vibe. With the perfect evening bag and these trendy additions, you'll be ready to rock any event from day to night.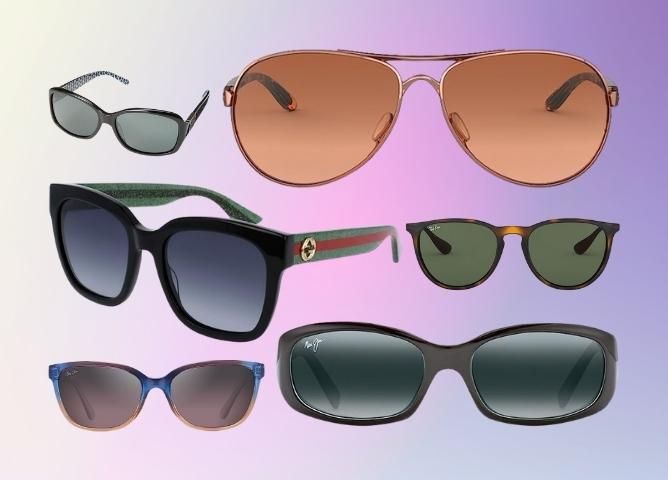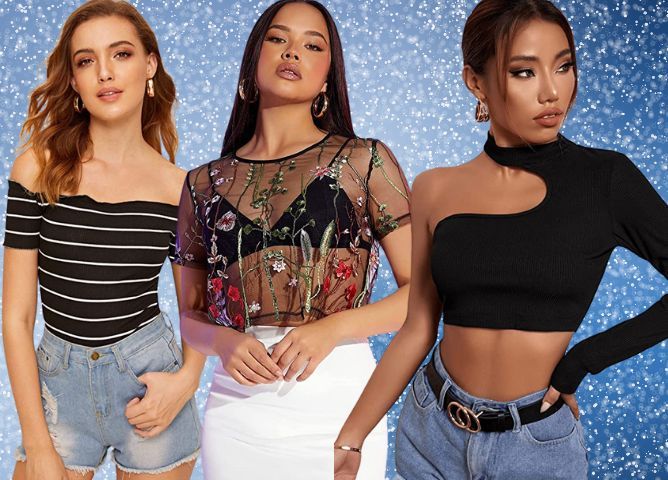 Comments